Happy Monday all!  Please forgive me for being a touch late with our first beautiful and inspiring wedding blog post this morning – it's a big day in the Beeforth Household – our little girl Leanora turns five years old today. I intend on working just a couple of hours, then taking some time off to enjoy her birthday and last day before she starts school for the very first time tomorrow. Safe to say – I shall be the one weeping emosh tears over my keyboard later this evening as I lament over the inevitable pull of time and that sense that it's all moving rather too quickly.  It's the oldest cliche ever but time flies so very fast. Hold on to those precious early years moments parents – even the days when it feels like it's all getting too much. Blink, and your little ones will be all grown up and ready to move on to a new chapter of their lives. I'm not sure I'm ready.
Teary mum moments aside, it's time for me to share with you our first wedding of the week, and as usual, I've been saving something a little extra special for you.  This wedding was submitted by film maker Jon Aleksander of Happy Wedding Films. Jon is one of the most talented wedding filmmakers I know, as you'll see if you observe these other movies that he made.  The film you see here today pictures Social Work Manager Joy and her Aircraft Engineer and Wedding Videographer husband Paul celebrating on their beautiful Italian wedding day.  The couple tied the knot at Locanda la Candola in Soligo on 29th May this year. Sit back, watch and enjoy before you embrace your working day. This is wedding film making at it's very, very best…
"Jon and Maja of Happy Wedding Films also have a wonderful and relaxed approach – it felt like both they and Petar were just part of our day. Our wedding film is the perfect reflection of us as a couple and our beautiful day."
Film by Happy Wedding Films
But the images and film you see on this page today were a joint creative effort involving film maker, photographer and planner/stylist.  This wider creative team who were commissioned to document precious memories from this Joy and Paul's wedding day included photographer Peter Jurica whose work I am completely smitten with. You can learn more about Petar and his passion for photographing weddings on his About page.
"We would highly recommend our photographer Petar Jurica – he is so professional and good fun throughout the day. He worked so hard and got some amazing shots. We absolutely love his style and have some amazing photographs to keep forever."
Photography by Petar Jurica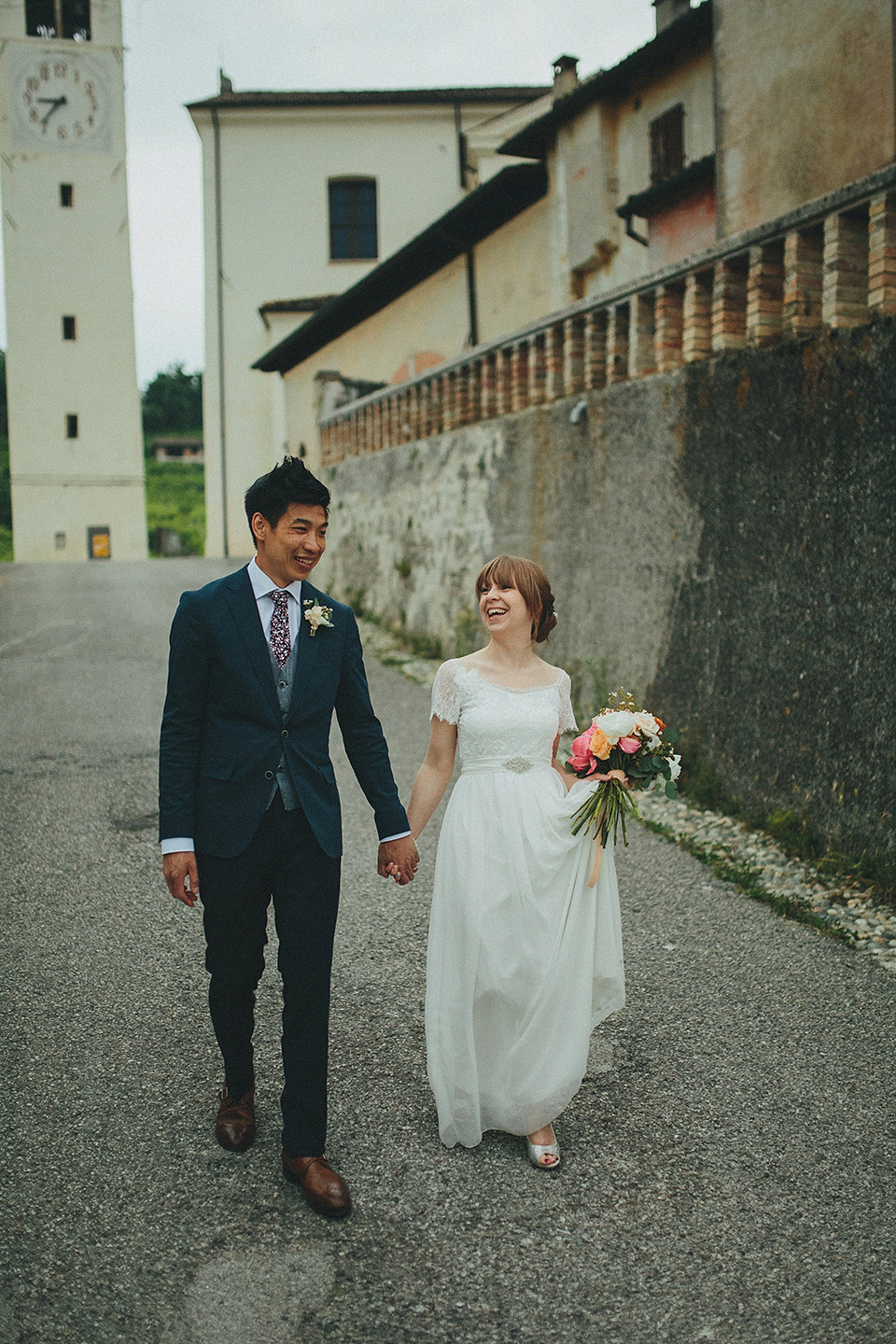 All the beautiful details, the logistics and overall style of the day was borne from the expert creative minds of the My Italian Wedding Planner team, led by Stefania – clearly a creative company who know what they are doing – please take note, brides planning weddings in Italy! It can be worrying knowing which companies to rely on when you're planning a wedding overseas. My Italian Wedding Planner come with a most wonderful recommendation from todays bride and groom.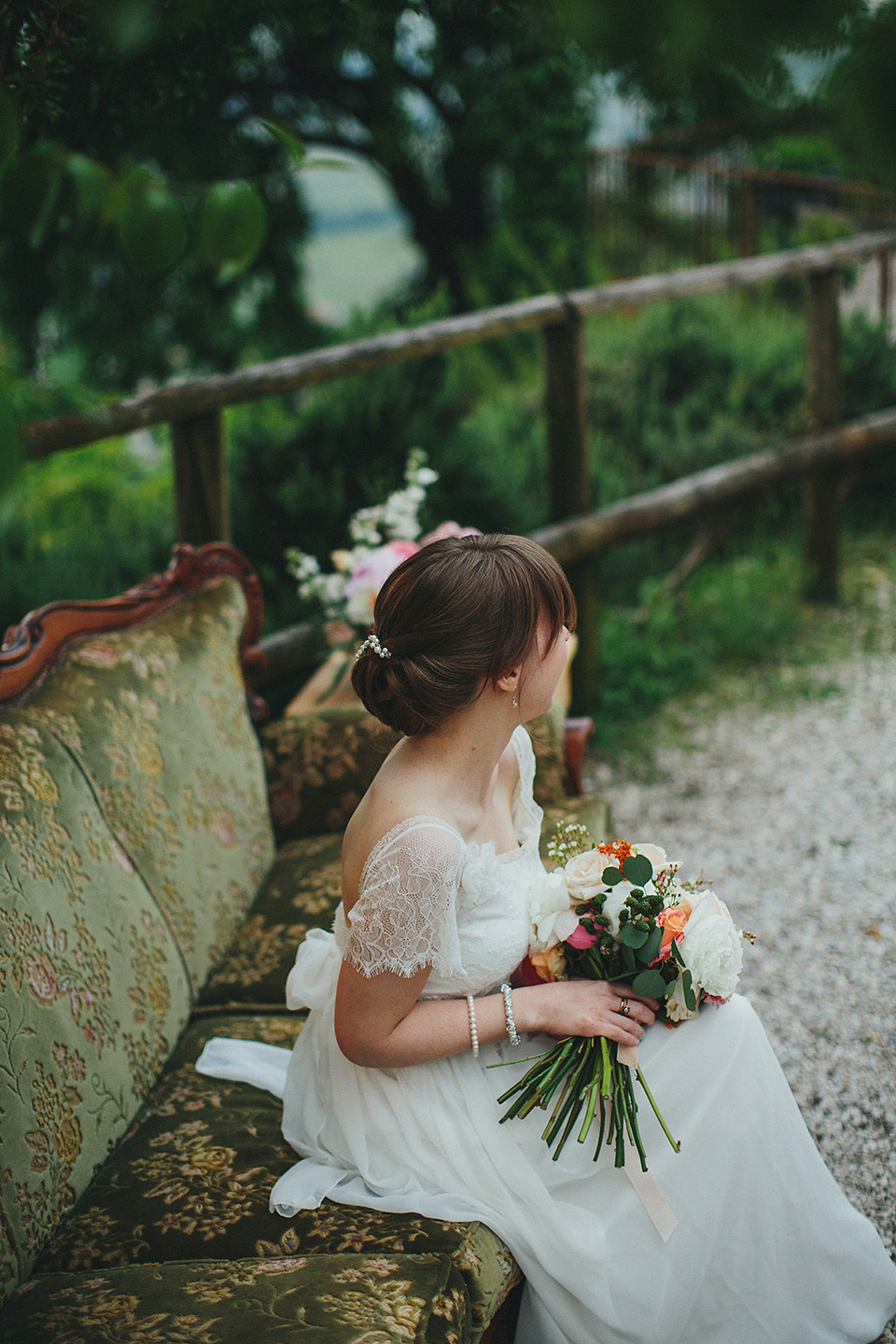 "Stefania and her colleague Sylvie did a great job at organising our day; they understood exactly what we were looking for and created a beautifully decorated ceremony and reception."
"We just chose the things we liked. We knew we wanted a simple, relaxed, outdoors wedding and liked a vintage, boho style. Sylvie and her team helped us choose the details and the colour scheme – we loved everything she showed us."
"We've always loved visiting Italy; beautiful countryside, weather and food! When we first saw the Locanda la Candola, we knew it was the place for us; with the relaxed atmosphere we were looking for, amazing views and friendly hosts."
I just adore the pretty lace floating in that warm and gentle Italian countryside breeze. Perfection.
Joy's sparkly diamante shoes were from Charlie Co Shoes.
Joy wore a beautifully feminine and elegant gown by Australian designer du jour, 'Grace Loves Lace'.
"Having tried on several formal wedding dresses, some of which were lovely, I just didn't feel right in them and wanted something more relaxed but still elegant for the style of our wedding."
"I knew what shapes suited me and fell in love with this particular dress from the images on theGrace Loves Lace website. I ended up purchasing based on my gut feeling without even trying it on. The designers were brilliant – staying in touch with me all the way through. They made it to size and when it arrived it was a perfect fit."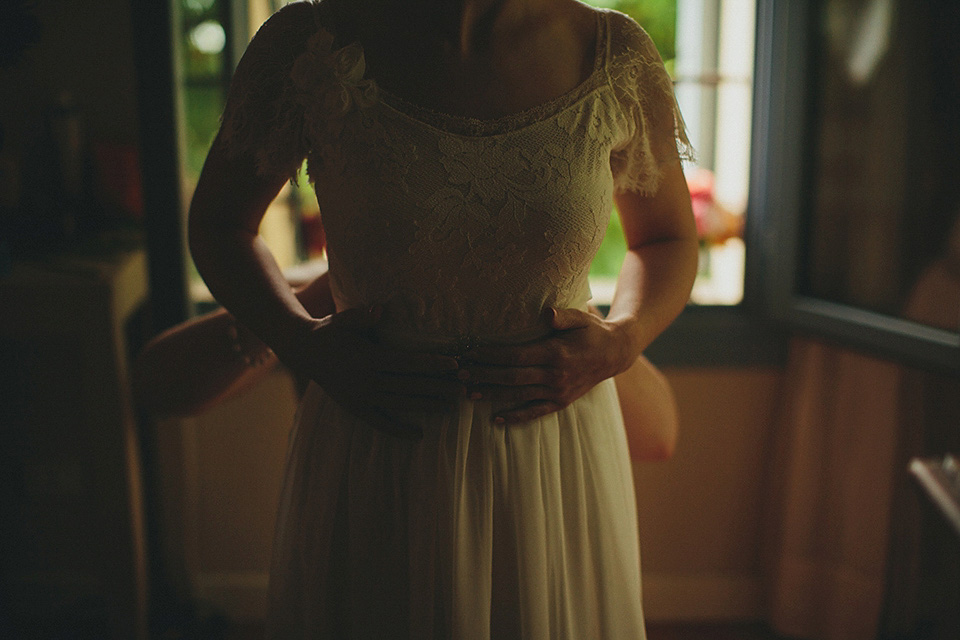 "Paul and I met at university and got together when Paul finished his final year. We had a long distance relationship for three years until I decided it was time to move to Bristol."
"We had gotten engaged 18 months before this in Australia.  Paul (with the help of his sister) took me on a sea plane trip with a picnic on the beach where he popped the question, before surprising me further with an engagement photo shoot on the beach before returning home with a flight over Sydney."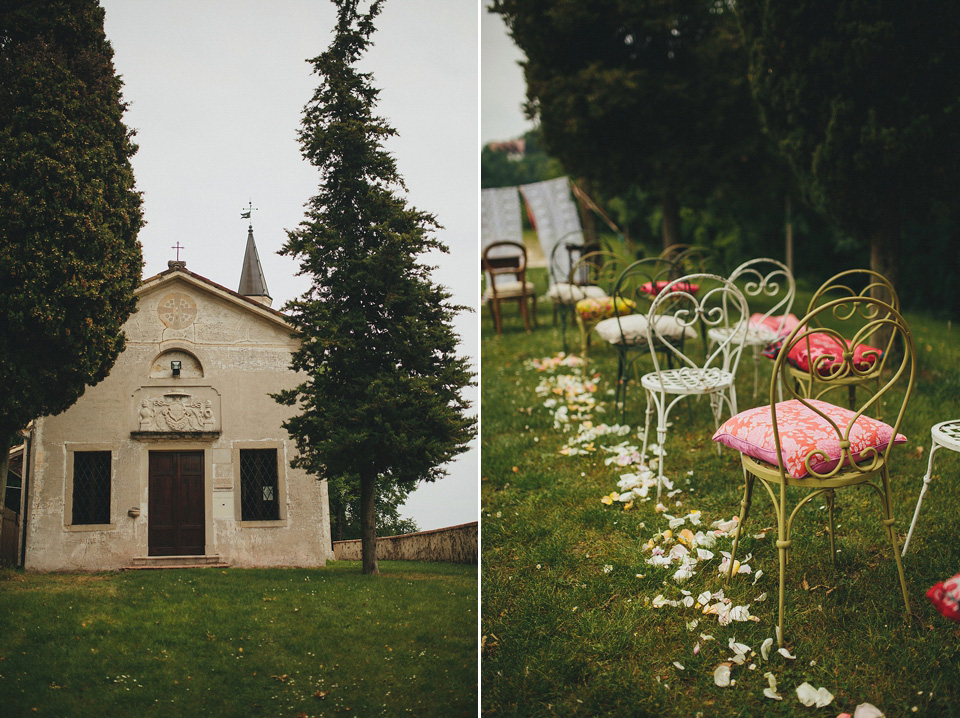 Joy's father walked her down the aisle.
"An acoustic version of 'The One' by Kodaline, played by my talented brother Josh accompanied me down the aisle. He also played John Legend's 'All Of Me' during the ceremony."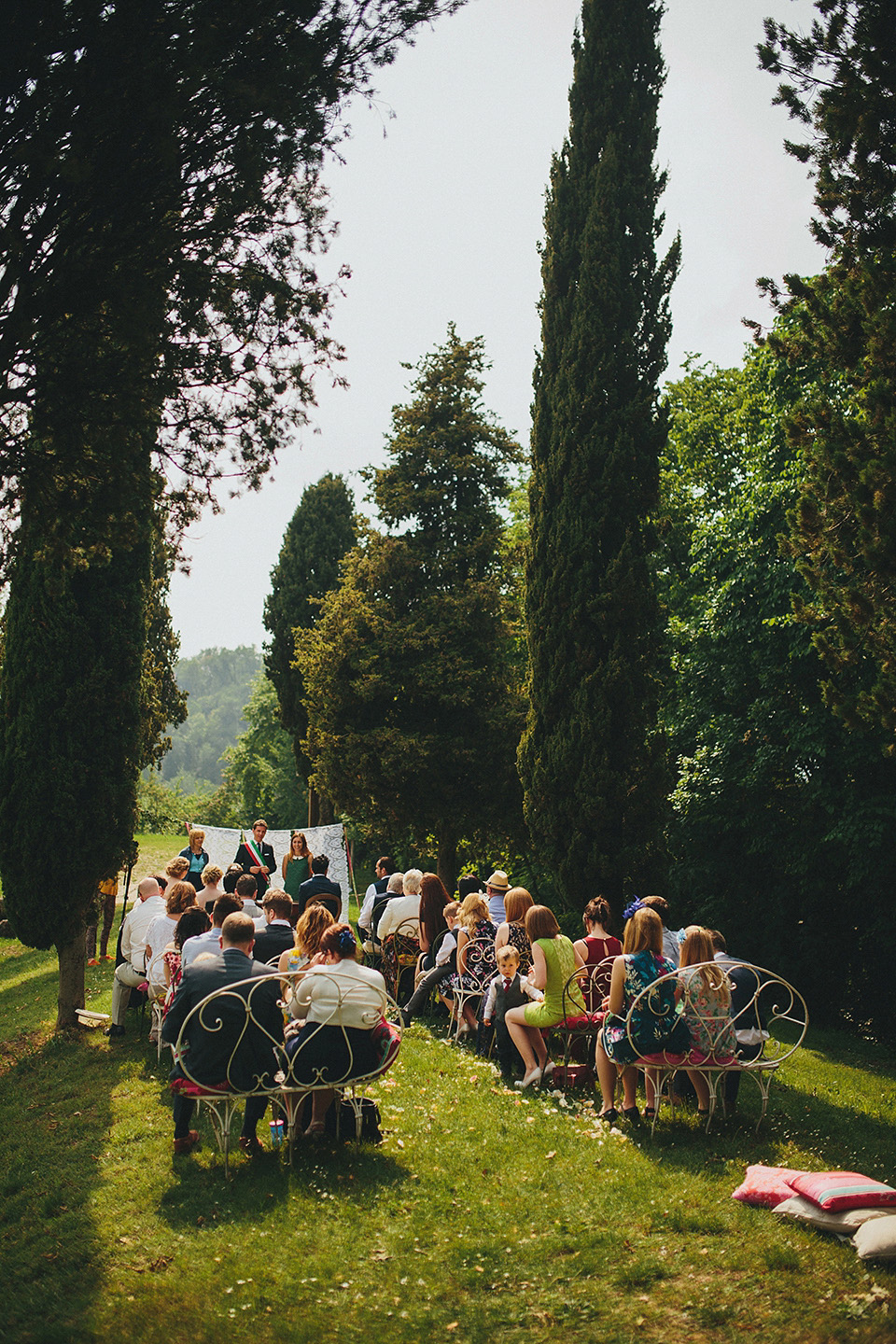 "Paul had my engagement ring made at Pravins and we were really impressed with the service, so we purchased our wedding rings from there too.
My Aunt and Uncle gave me my Nan's engagement and wedding rings as a gift during the day – that certainly set off a few tears!"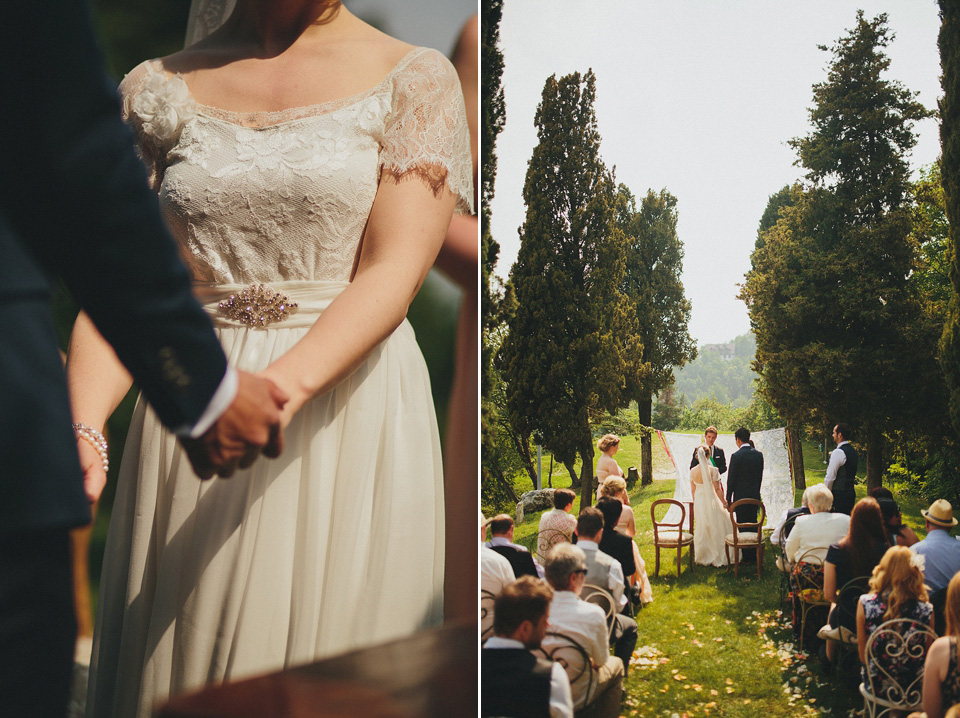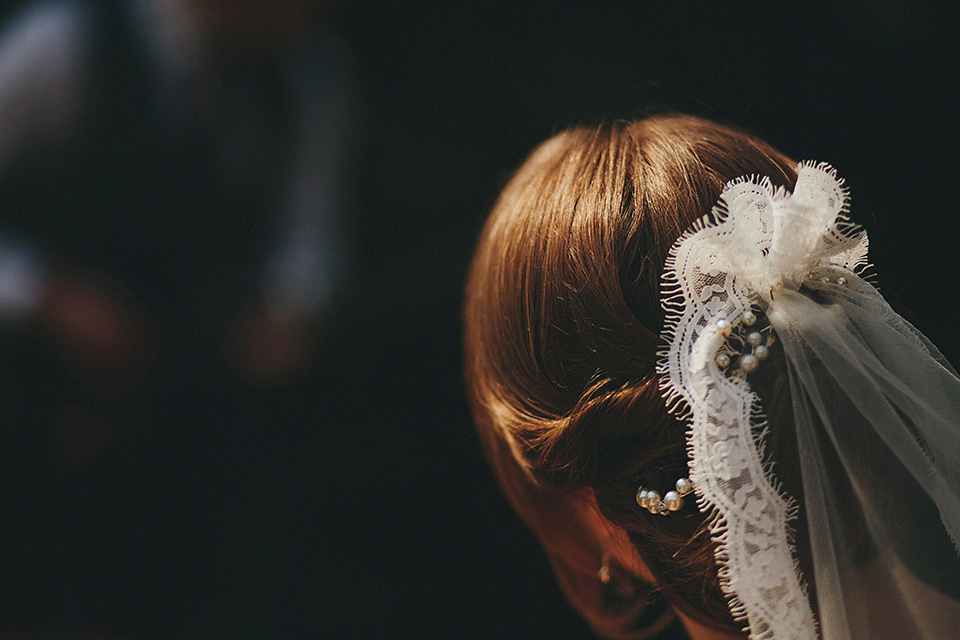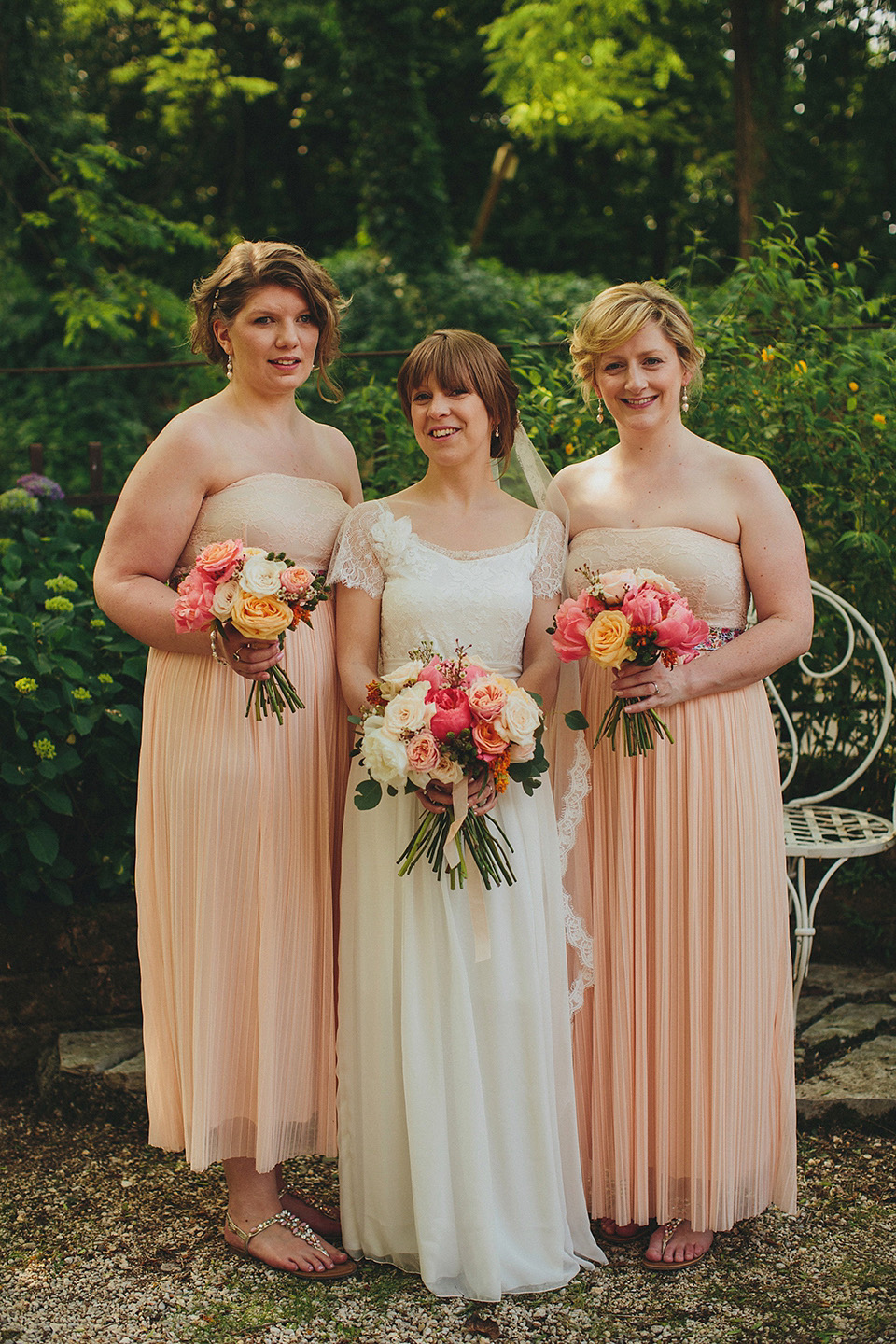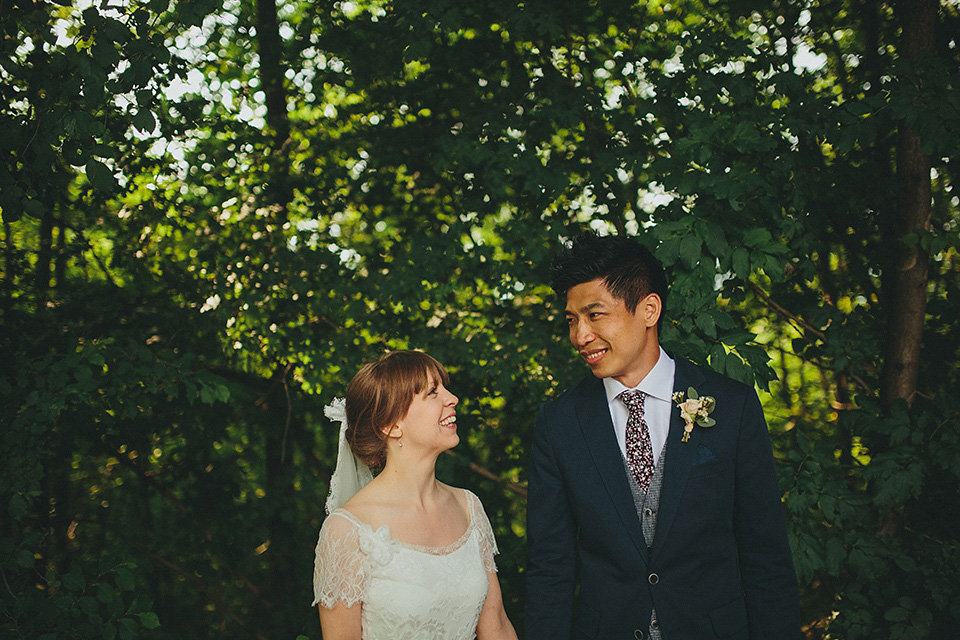 "Our venue, Locanda la Candola provided catering. The chef is a very talented man and was flexible with some of our requests."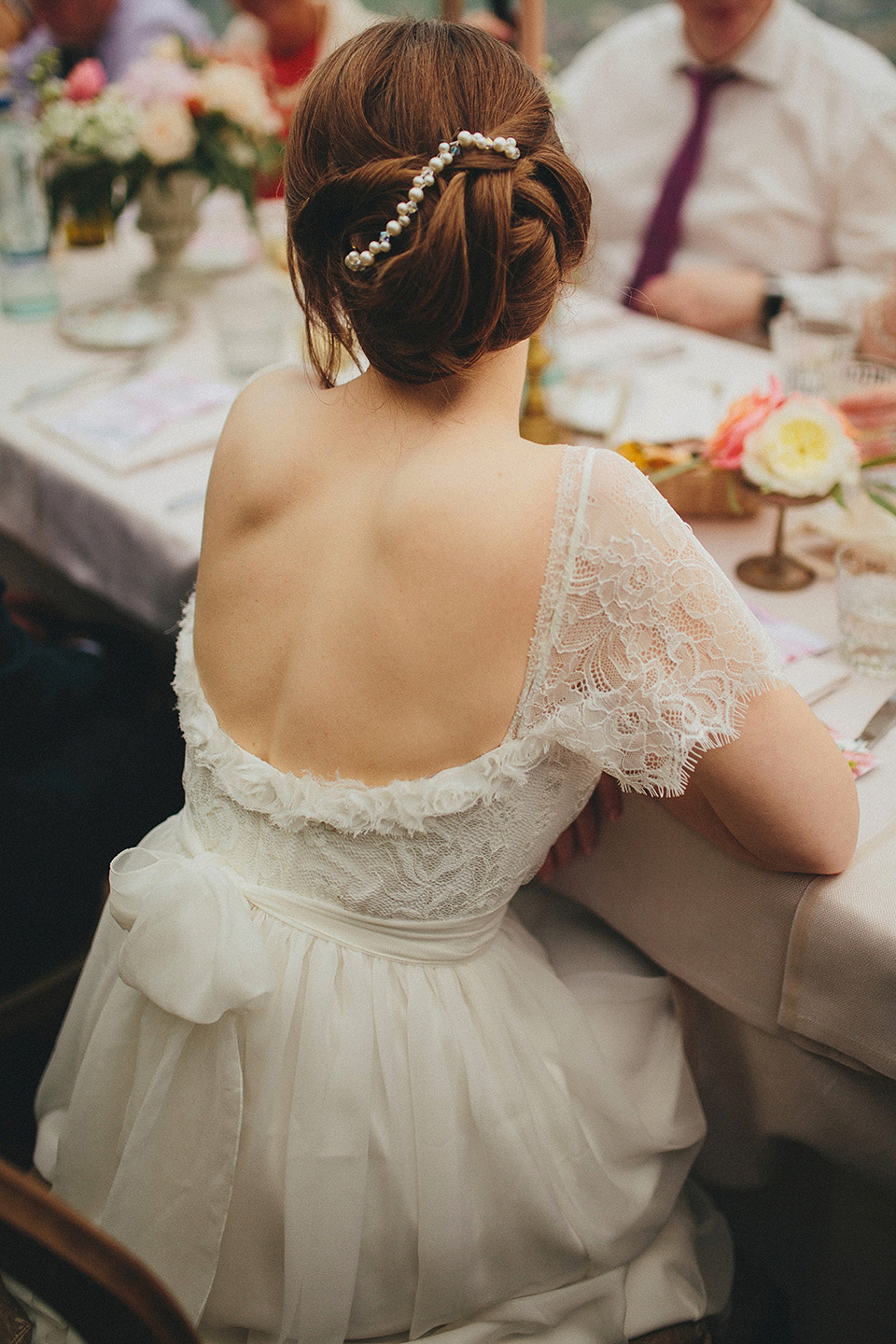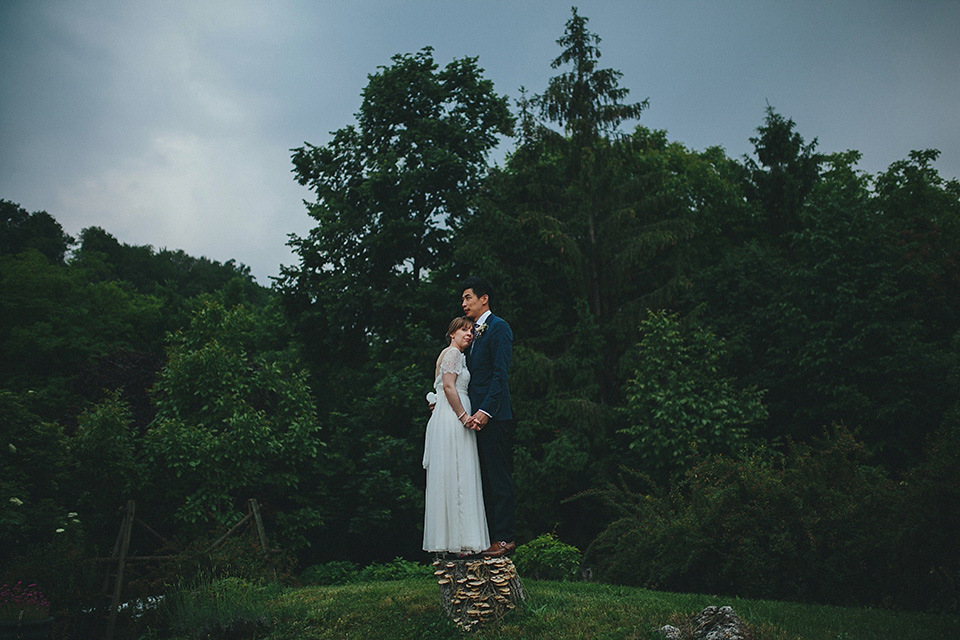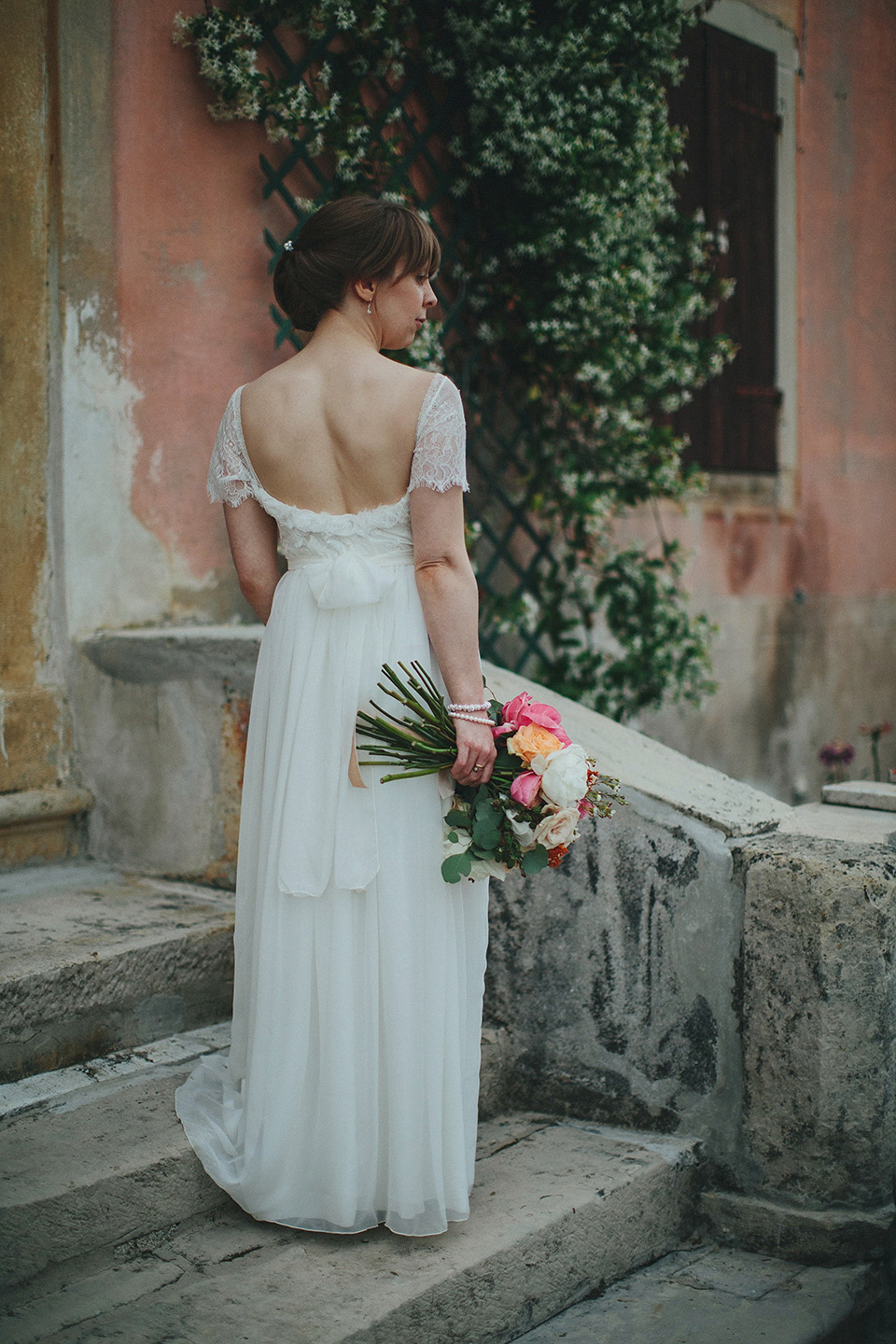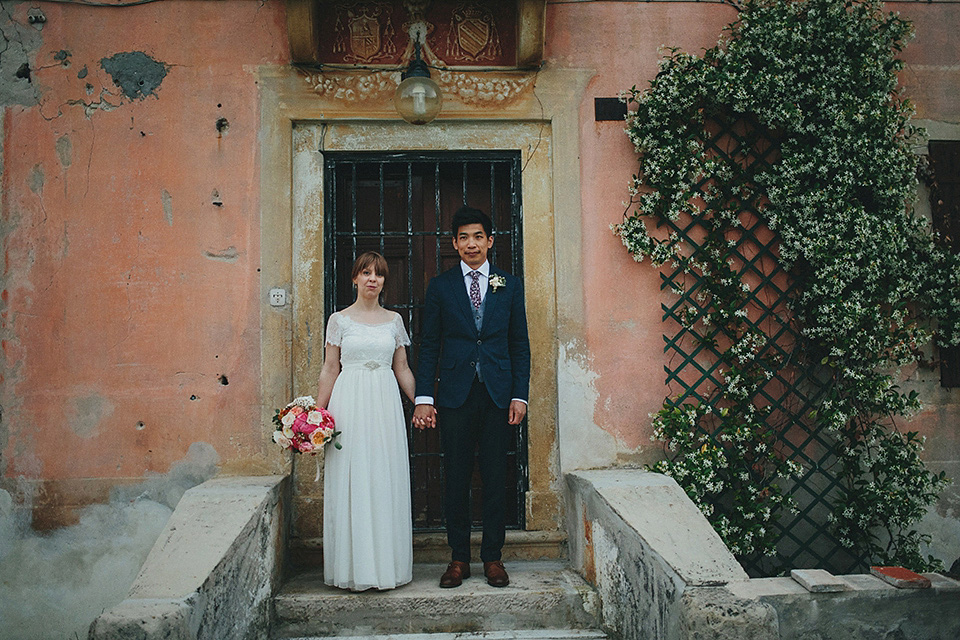 "Our band, Men on the Moon were amazing. Everyone danced all night – they were a definite highlight of the day. The band also played our first dance – 'The One', by Kodaline."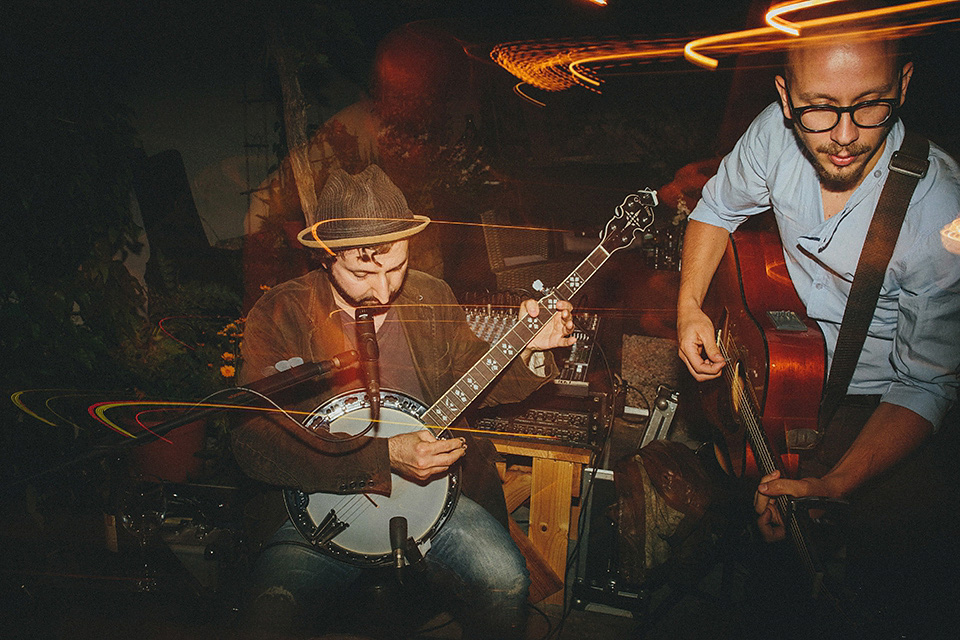 "There are so many to choose from, but if we had to choose a special moment, it would be when we quietly left our guests dancing to finish our meal at our beautifully lit reception table overlooking the valley below. It was a special few minutes to be alone and take it all in."
Words of Wedded Wisdom
"The day is about you, choose the things that reflect you as a couple; your guests will be happy if you're happy. Take your time, enjoy the excitement of the planning and the preparations in the morning as it's all over so fast. And the cliché is so true – find a few minutes to step away from it all as a couple to spend time alone to take it all in.
Jumping in the pool fully clothed at the end of the night was a great way to end the day on a high."
A most beautiful wedding to kick-start the week, I do hope you'll agree.
My love and thanks to the incredibly talented and lovely human being that is Jon from Happy Wedding Films – thank you so much Jon for once again asking us to share your beautiful work.  Readers, you can see more from Jon and Happy Wedding Films on Love My Dress here.
I'd love to hear from those of you planning a wedding in Italy – take a look here for lots more glamorous and elegant Italian wedding day inspiration.
Love Annabel xx
Photographer – Petar Jurica
Film – Happy Wedding Films
Planner/Stylist – My Italian Wedding Planner
Venue + Catering + cake – Locanda la Candola in Soligo
Wedding Dress – Grace Loves Lace
Veil – floor length veil with pearl pins (supplier unknown)
Headpiece – pearl hair vine
Shoes – Charlie Co Shoes
Accessories – earrings + bracelet via Essential Jewellery store
Perfume – Bvlgari Coral
Grooms Suit – Hugo Boss + shoes via Joseph Cheaney
Bridesmaid's Dresses – ASOS
Flower girl Dresses Monsoon
Florist – Il Profumo del Fiori
Entertainment – Men on the Moon
Rings – Pravins