Hello again and I do so hope that you're having a wonderful week. Thursdays are rather lovely – the weekend is so close that you can almost touch it and the excitement is building. Well, let's just increase those excitement levels right now because I'm thrilled to bring you PURE, the new collection from the wonderfully talented Petite Lumière.
Photography by Amir Yahel
I first wrote about Petite Lumière here on Love My Dress just over a year ago and then I called the designs 'bold and brilliant'.
Oh my goodness, how that's true of this fantastic new collection from designer Anna Goldenberg who launched Petite Lumière after creating gorgeous separates and accessories for her own wedding.
Anna understands her brides. She knows that they're confident, sophisticated women who want to bring plenty of their own personality to their wedding day ensemble and have the ability to subtly change elements of their outfit throughout the day. These pieces are clever, well designed and just fabulous.
PURE, the new bridalwear collection, is the epitome of minimalist style, refined elegance and unadulterated beauty.
"For this collection, I've drawn inspiration from the sophisticated geometric silhouettes of the late Sixties as well as the daring, feminine and boho chic looks of the Seventies," says Anna.
"Special attention was given to developing cuts which will be comfortable to wear yet glamorous and flattering on women of all different shapes. I achieved this by using A-shaped silhouettes, high waisted designs and gorgeous plunging backs for a touch of drama."
PURE stays true to Petite Lumière's signature elegance and thanks to the unique ways in which the dresses can be accessories and styled, each bride can wear something truly individual and put together an outfit that's personal and perfect.
I adore the PURE bridalwear collection from Petite Lumière although frankly I know that I would struggle to choose one, two or even three of four pieces because there's just so much here to love.
Let me start by introducing you to Bianca, the most glorious bridal jumpsuit. Clearly inspired by the lines and look of the Seventies, that deep neckline and those wide legged trousers are just heavenly. Then there's Gia, a simply heavenly silk gown with a high halter neck and a low back atop a light skirt that you just know is going to be a delight to wear.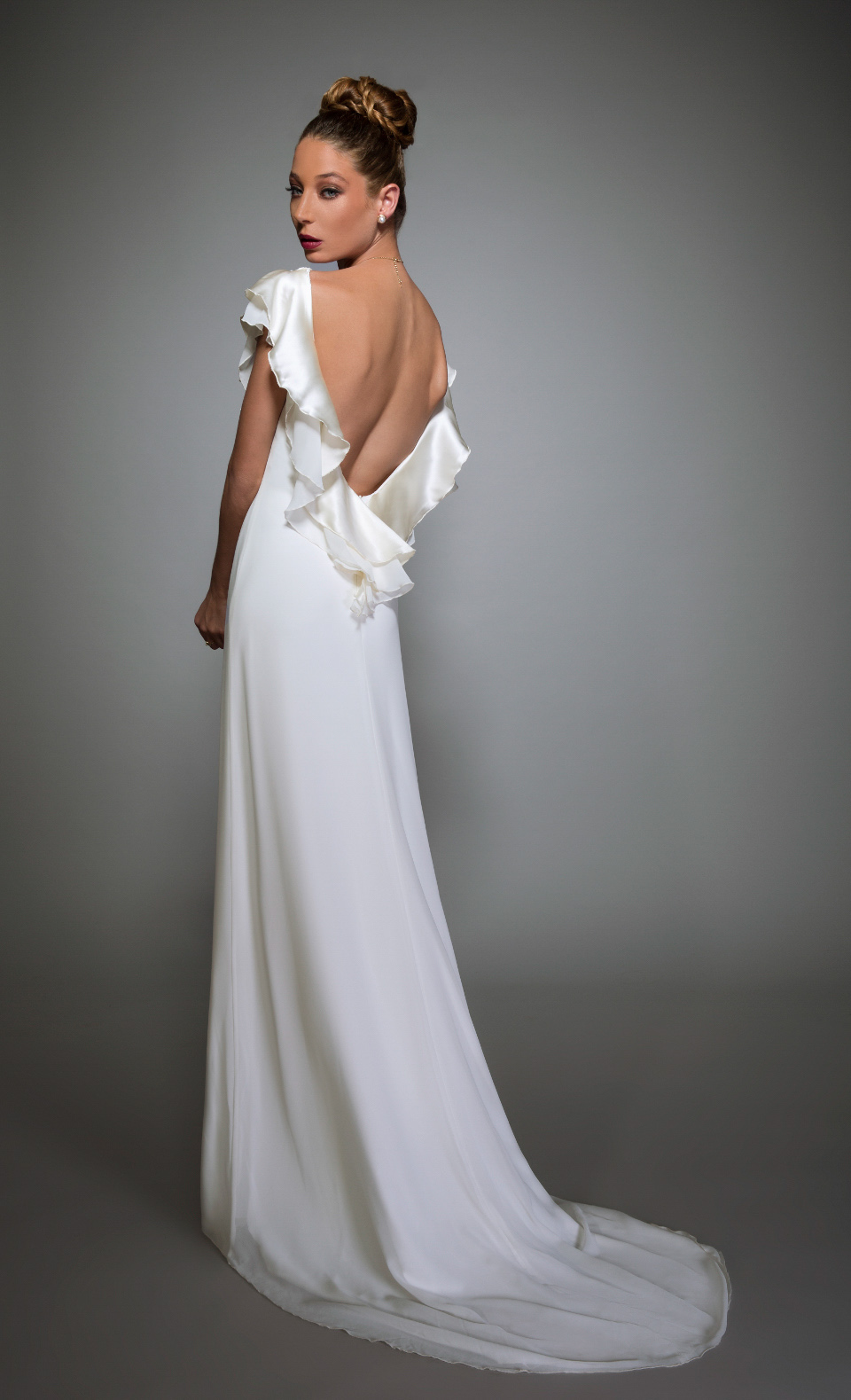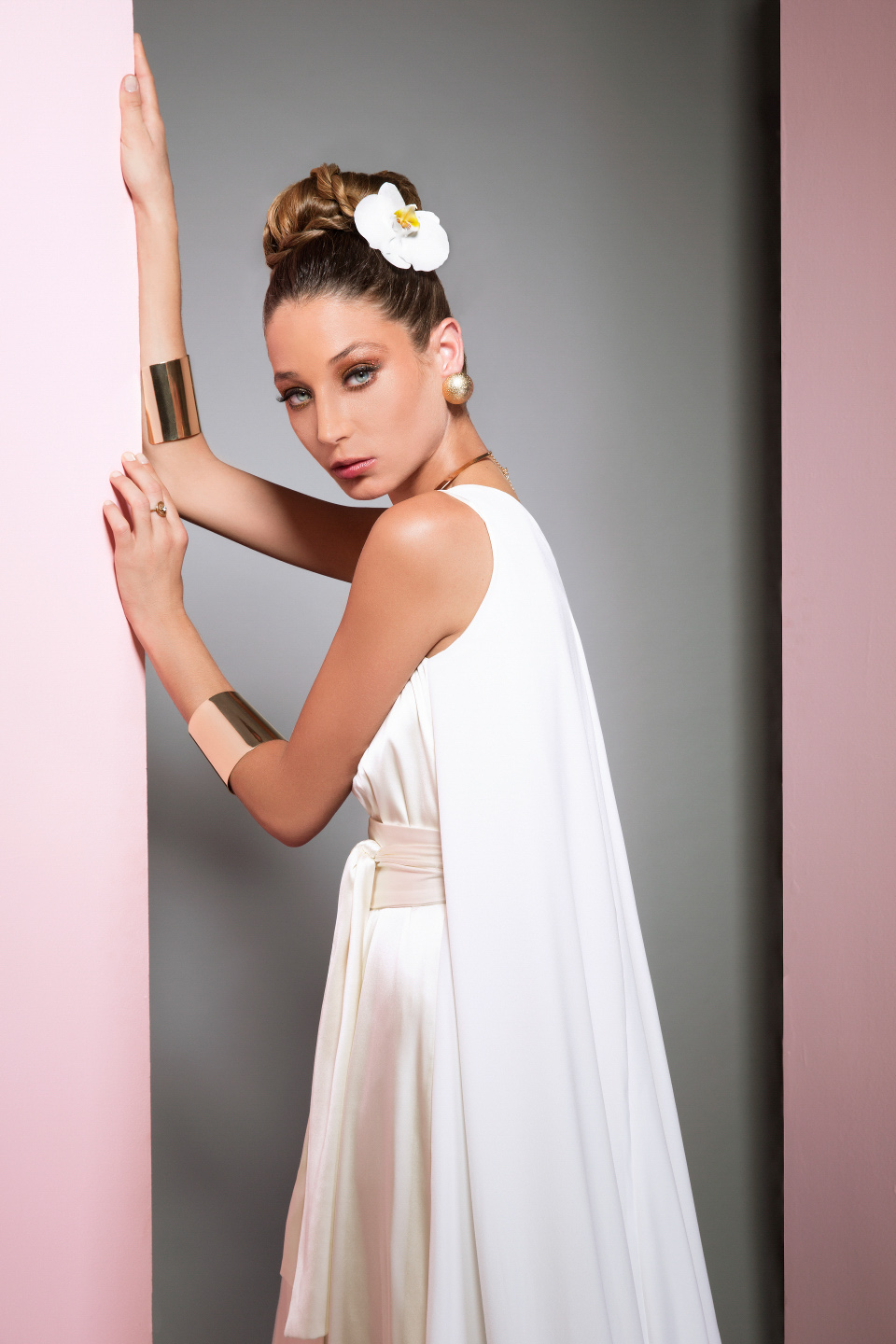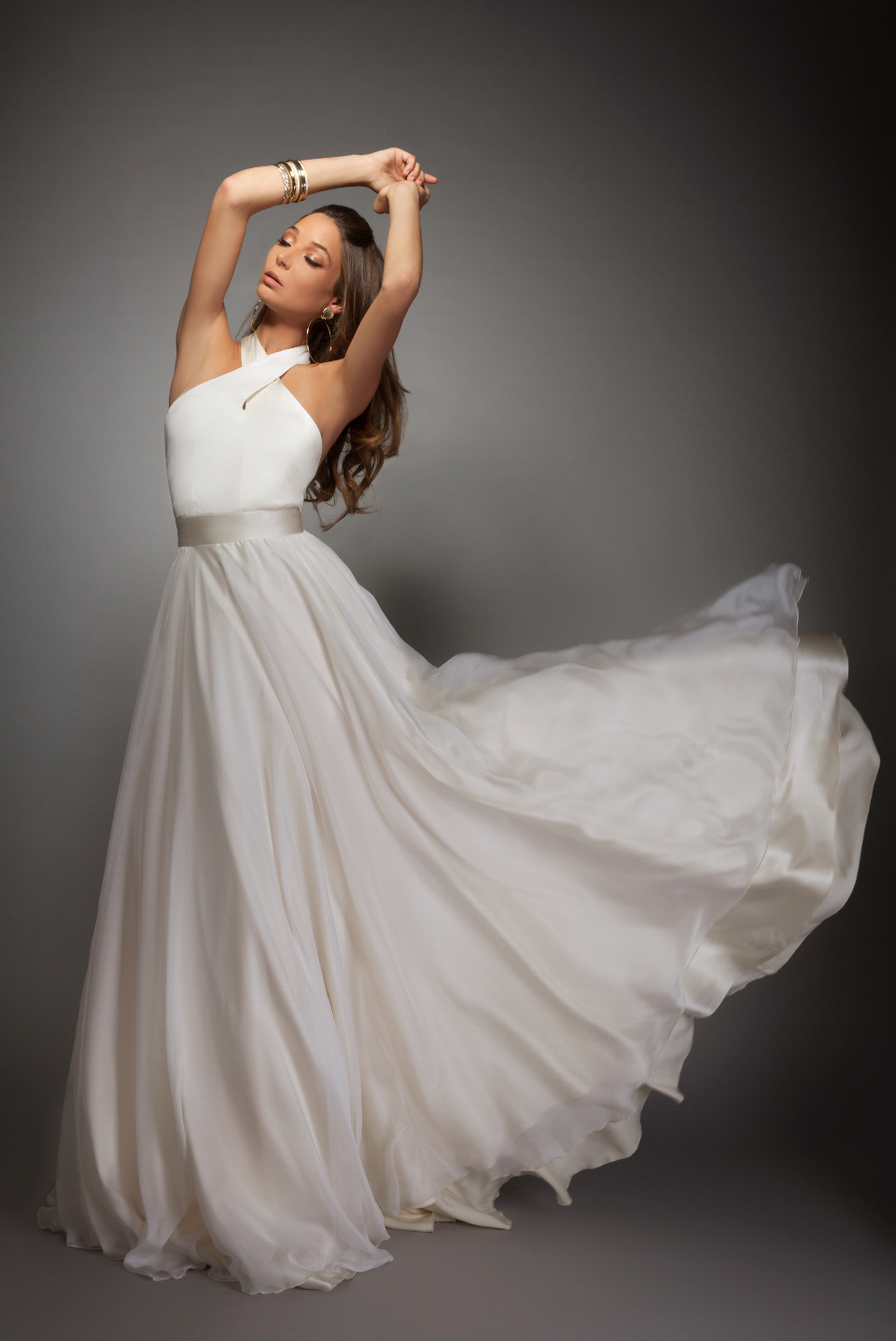 Right on trend is Luna, the gown with the stunning cape and what an excellent alternative to a traditional train this would be. I also love the luxurious fringing that adds interest to the Margaux gown and let's not forget Veruschka, the two-in-one dress that would be perfect to party in all night long.
As an ode to pure beauty, PURE is a true love poem.
To explore the 2016 PURE collection from Petite Lumière , simply visit the website – www.petitelumiere.com. You'll also be able to find all of Petite Lumière's accessories online too as well as finding out more about ordering the gown of your choice.
If you've got any questions at all, do get in touch with Anna and the team at Petite Lumière and don't forget to follow them on Pinterest and Facebook for all the latest news and updates.
Love Tamryn x
Photography: Amir Yahel
Hair & Makeup: Inbal Masas
Model: Natalie Nimni