Well hello Friday. You took your time coming! What a week so far. I've never been busier. EVER. Little Book For Brides has taken off into the strstosphere and it looks like we may well need to expand our little team before long.  Thank you so much for your patience in waiting for today's first real wedding feature. The wait, I assure you, was well worth it. This wedding is just sublime and I have so much love for these photographs. This also epitomises everything that is 'Love My Dress' for me; effortless glamour, beautiful surroundings, and a couple who looked beyond bridal fashion and trends and chose instead to focus on the commitment they were making to one another on the day. It's just absolutely perfect.
Charlotte and Kevin's most beautiful garden wedding was held on 13th April this year at South Farm in Royston, Hertfordshire and photographer Matt Penberthy, who we are immensely proud to say is a member of our wedding directory, Little Book For Brides, was appointed to document this incredibly beautiful day in images.
"We wanted our wedding to be full of fun and a real relaxed celebration with friends and family. We both focused on our wedding being the start of the rest of our lives together rather than just one day of extravagance, therefore we tried to keep things simple and involved a lot of family and friends in everything as we know this will be who supports us during our marriage in the years to come!" 
Photography by Matt Penberthy
Follow Matt on Instagram
"As we are both christians, we wanted our day to speak of God's love for us and our opportunity to outwork that love towards one another. We tried to do things in a way that reflected us as couple rather than following current trends.
We worked with the team at South Farm to plan our wedding and they were always very accommodating. They made great suggestions and on the day Helen our planner was brilliant at making sure everything ran smoothly."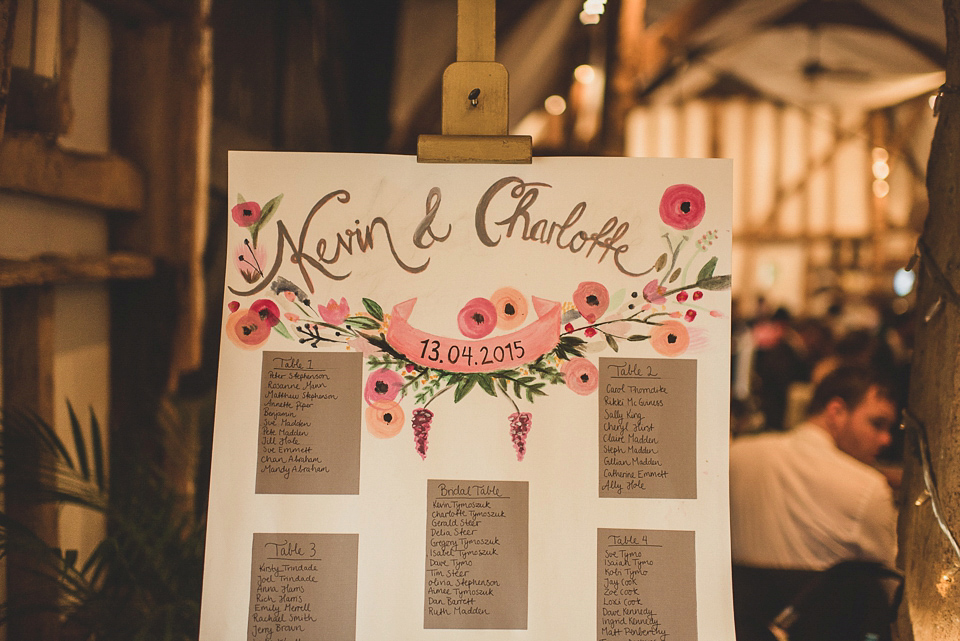 Charlottes absolutely beautiful gown was the Esien deisgn by La Sposa which she purchase from Burr Bridal, Cambridge.  Alterations included having the tiny crystals removed.
"The one thing I was set on was having a dress with sleeves! I found the Esien on an early shopping trip but wasn't set on it straight away. However, the more dresses I tried, the more I kept thinking back to it and on my second visit knew it was the one for me."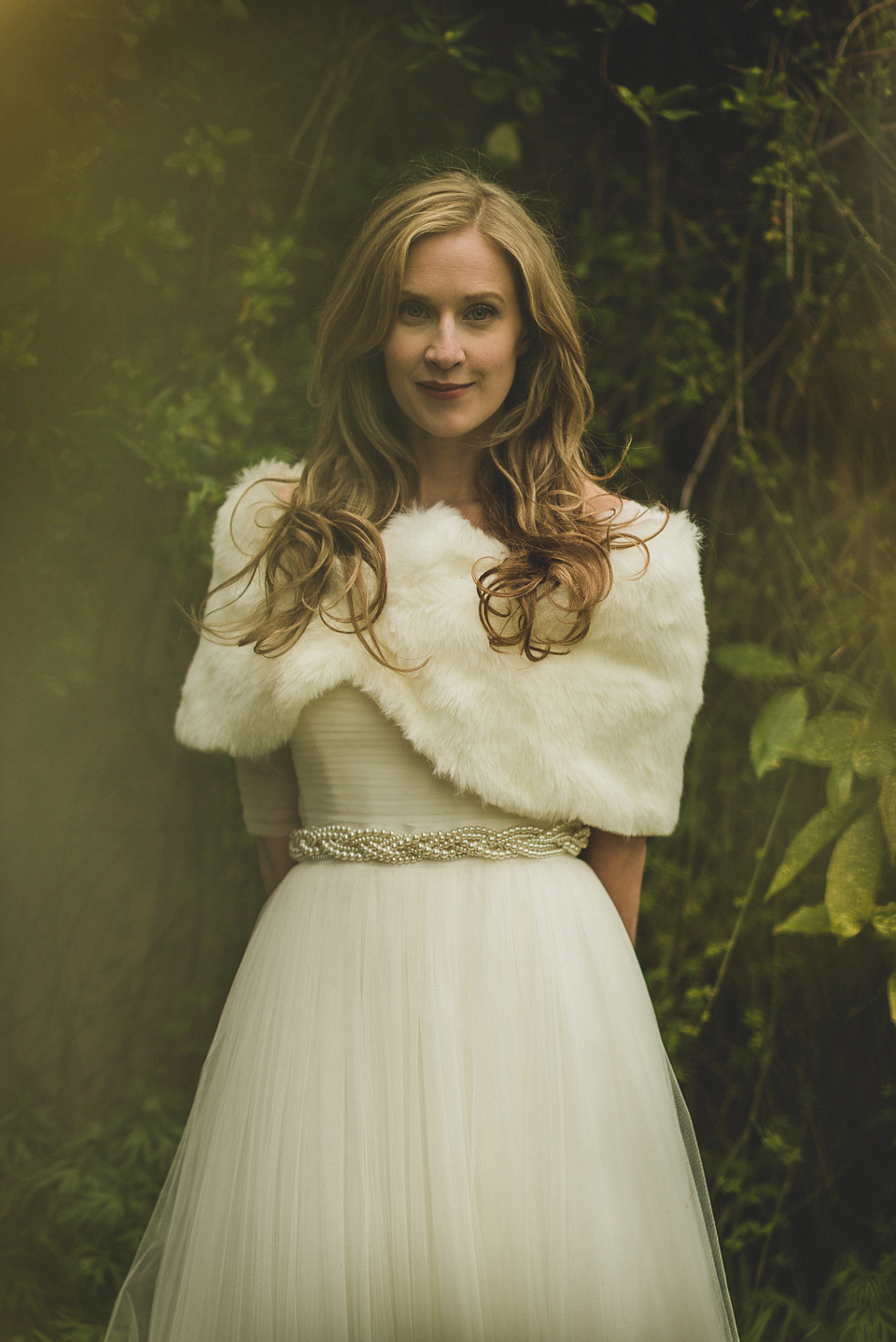 "I would highly recommend our photographer Matt Penberthy – he was so calm all day and yet got so many amazing shots! We had seen some of his previous photos and loved his style and vibe. I love how he managed to capture stunning portraits as well as more candid shots of family and friends and all the details we'd worked so hard to create. We both felt extremely relaxed with him and he gave us great direction as well as letting us be ourselves."
"We were both living in Australia whilst trying to find a venue in the UK so sent my mother on a mission to find somewhere! South Farm was a recommendation and as soon as she went she loved it! After some Skype tours and chatting with the staff we booked. The venue is really beautiful but also very relaxed and almost homely."
"When I finally looked round I knew we'd made a great choice, we loved that we could use the whole venue and there were so many options of how to do our day. It was important to us to be able to put our personality on the day and South Farm were so supportive of all our plans and just great to work with."
"Kevin and I met working as bakers for a Cafe in London but quickly realised we had far more in common than just enjoying good food! We were both attending the same church, had many mutual friends and a shared love of going on coffee crawls across the city! After a year together we decided to move to Kev's home country, Australia, and in June 2014 got engaged.
We knew we wanted to go back to England for our wedding and spent 10 months long distance planning!"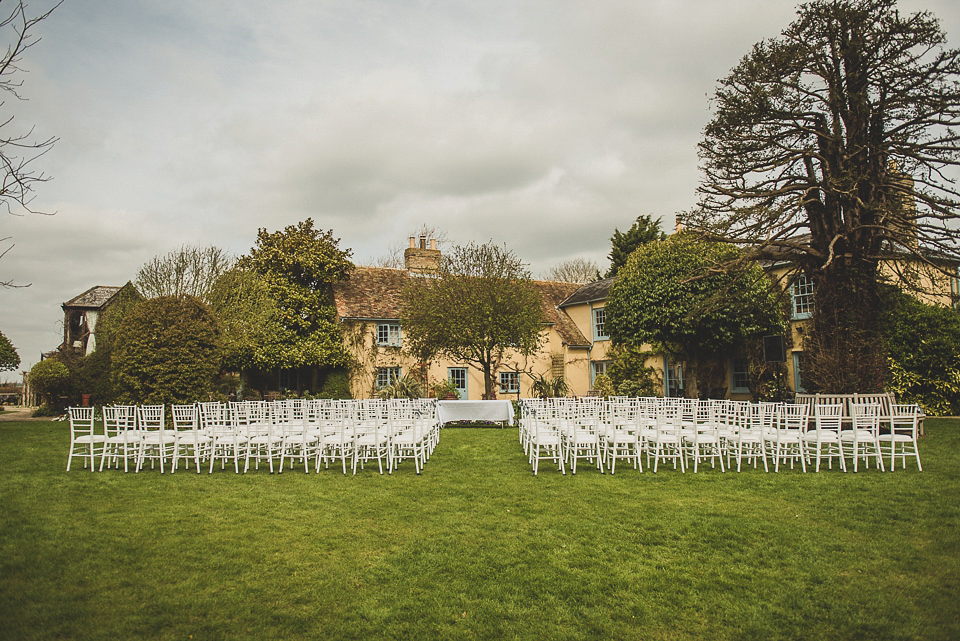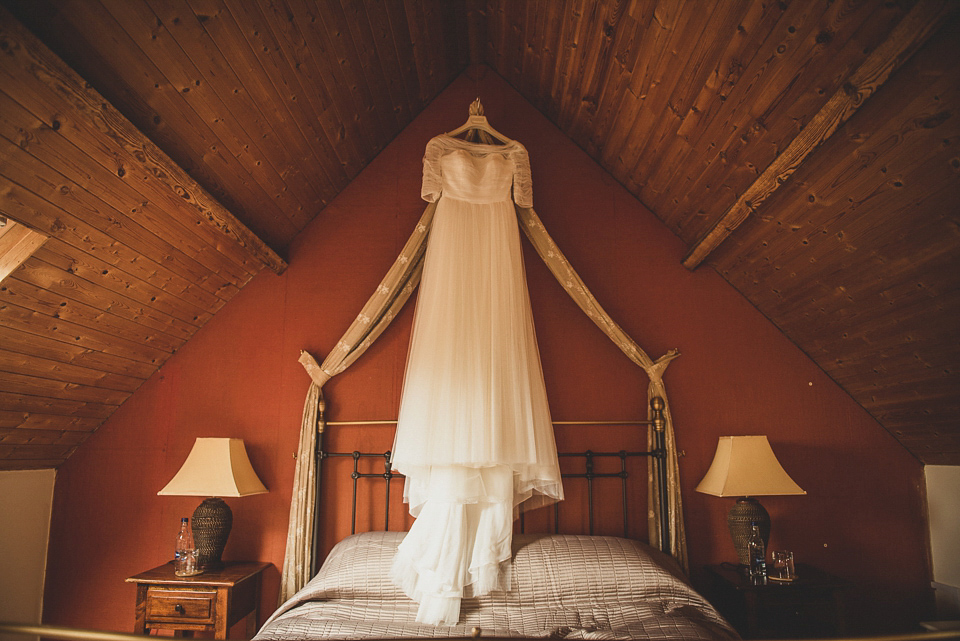 "In the past I had helped friends with their own wedding hair and make up so decided to be brave and do my own. I visited MAC for a lesson and invested in quality products that I knew would last all day. I wanted to have my hair up for the ceremony and down for the reception and ended up changing it half way through the photos with the help of my bridesmaids."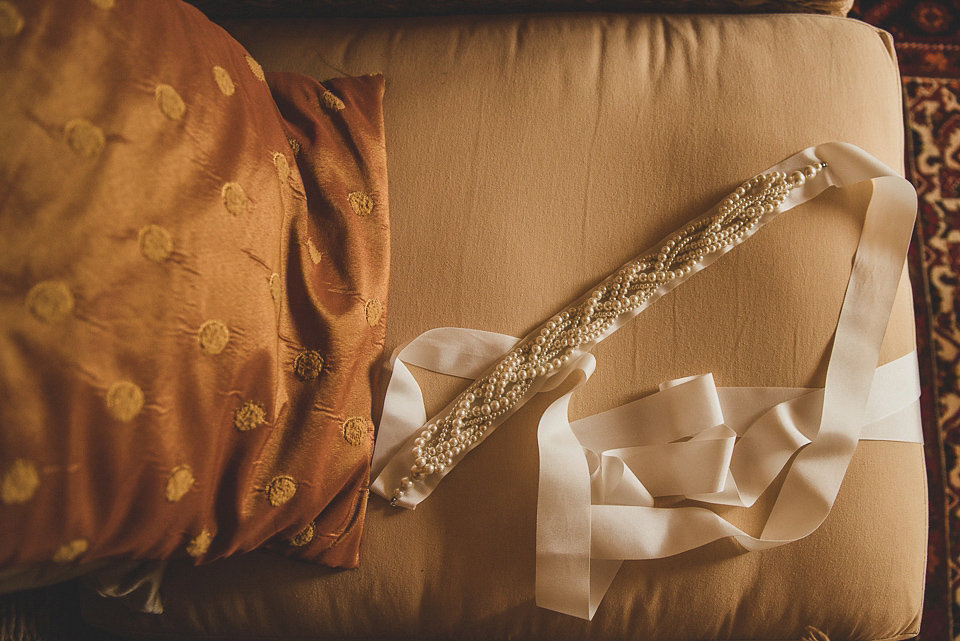 "I wore a plain pearl necklace from dogeared called a love pearl which had been a gift from my mother went I moved to Australia.
After much searching and finding things too were either too blingy or extremely expensive my Mum and I decided to make my belt from a necklace and ribbon. It turned out far better than we had hoped and considering neither of us are the best sewers so it was a real achievement! It will be definitely be something I will always keep."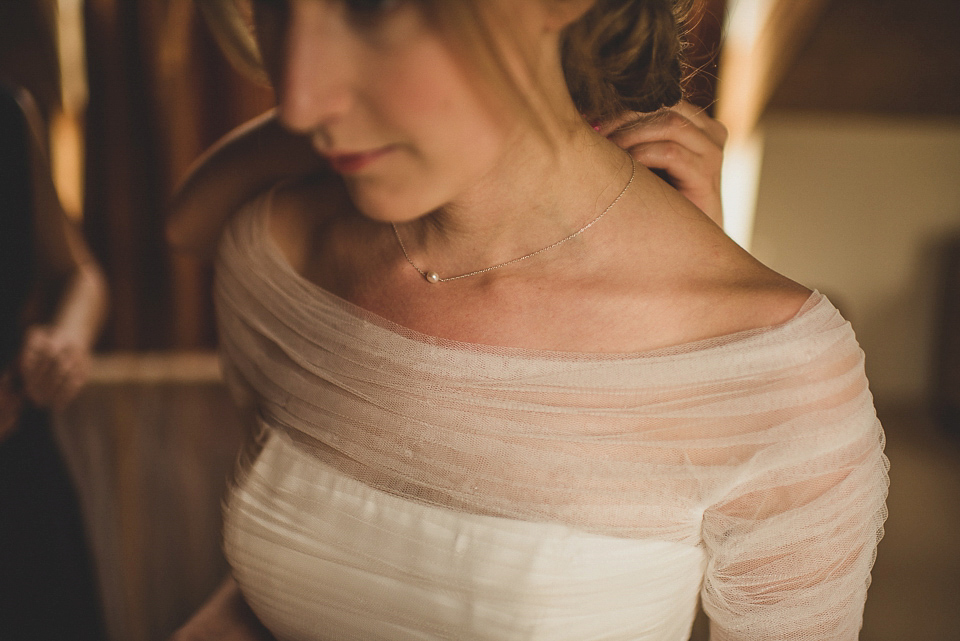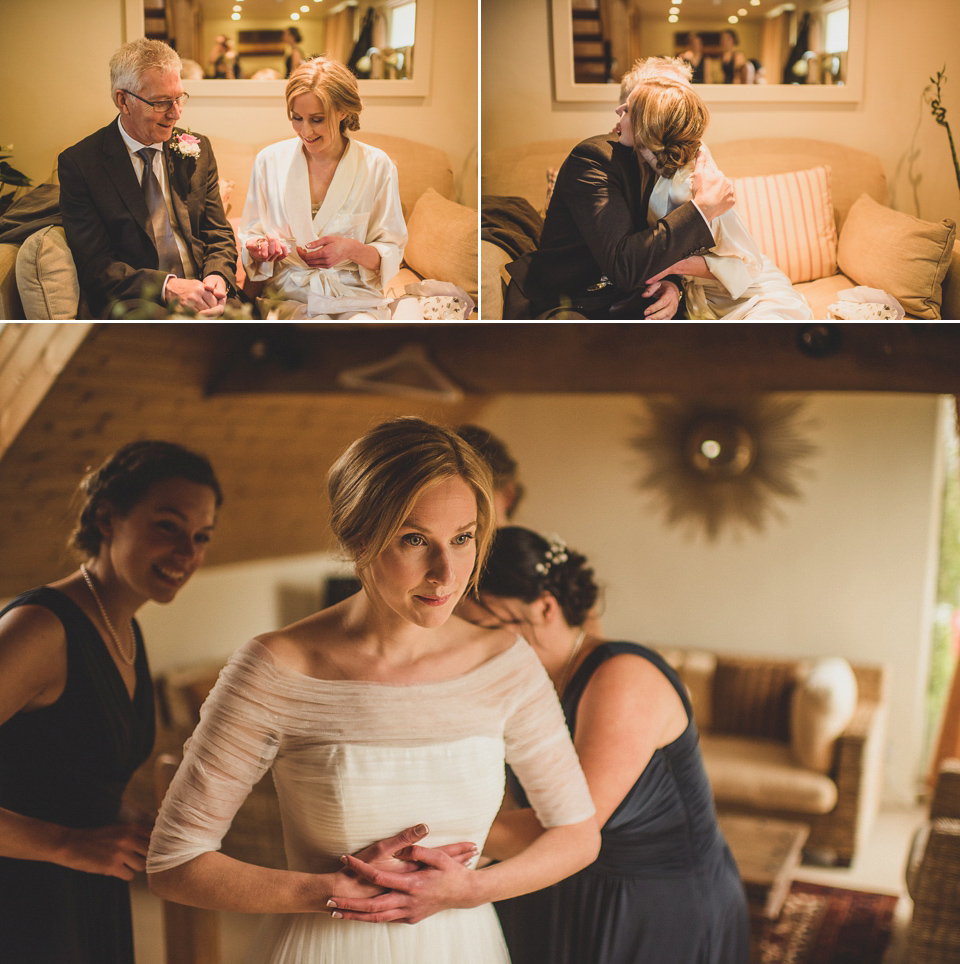 "My shoes were from New Look! I knew my dress would cover my shoes so picked some pink satin ballerina pumps – comfy yet still delicate!"
"I felt like my dress reflected my style and was a perfect balance of romantic and beautiful but also wearable. I didn't want to spend the day restricted! I loved that the dress was so classic and elegant and yet so simple. I knew it would fit our venue and the style of our wedding perfectly."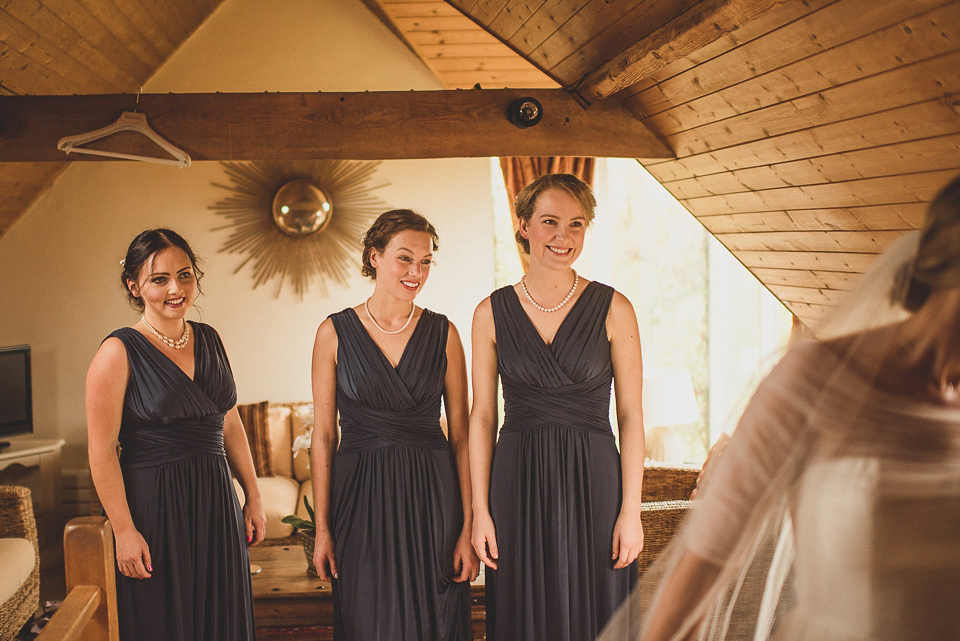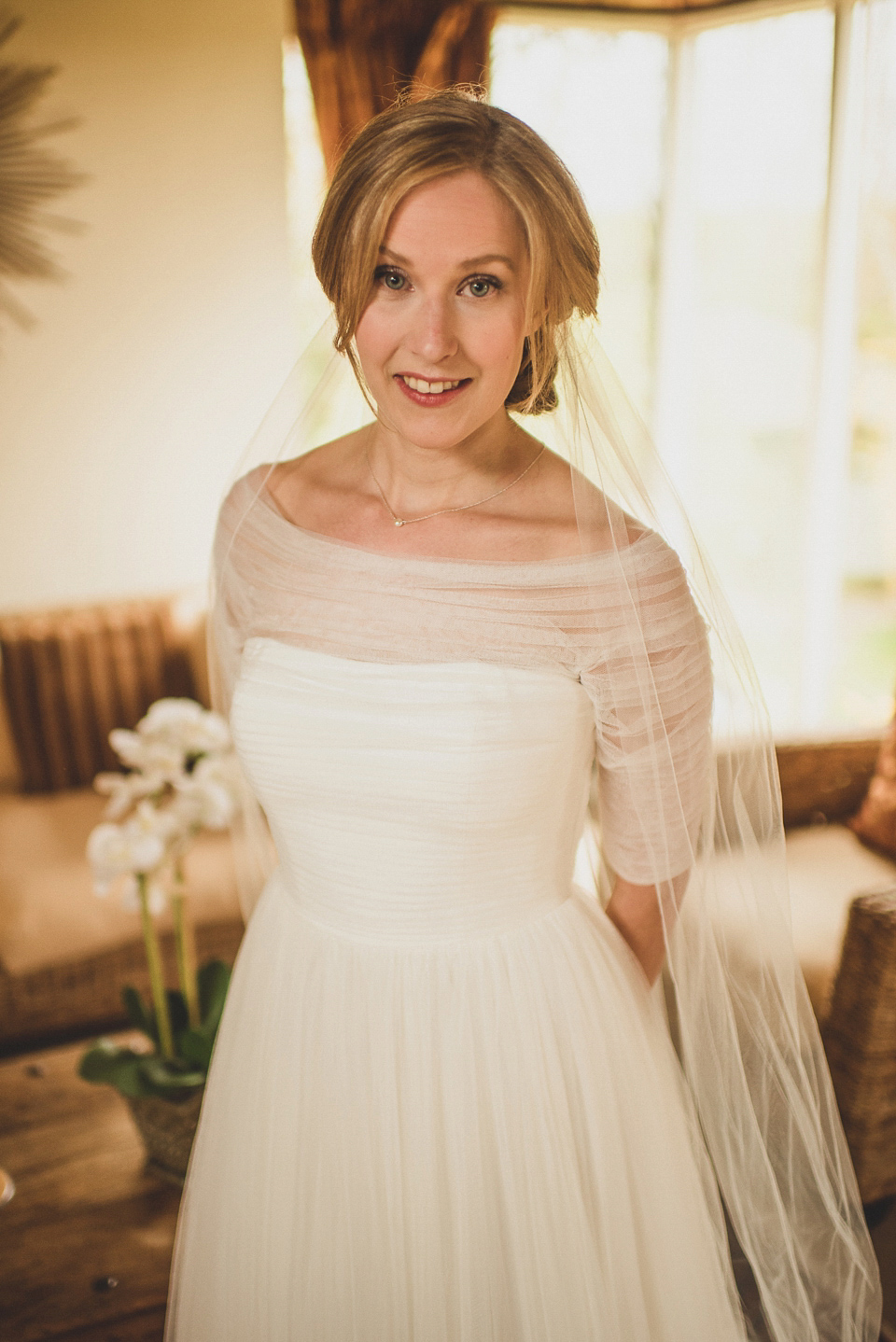 "A church friend offered to do all our flowers, bouquets and button holes and she did a brilliant job. Our venue was already so beautiful that we didn't want to go over the top with flowers and so had a few vases with simple posies on each table and used the bouquets on the top table. My bouquet was roses and gypsophila as well as some eucalyptus as a nod to Kevin's Australian background. Plus we both love the smell of it!"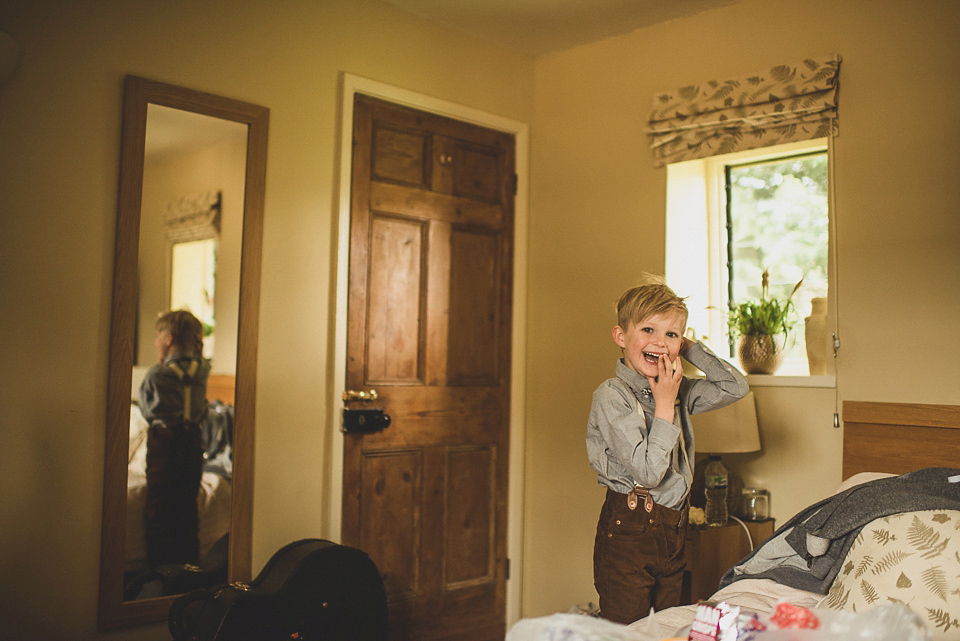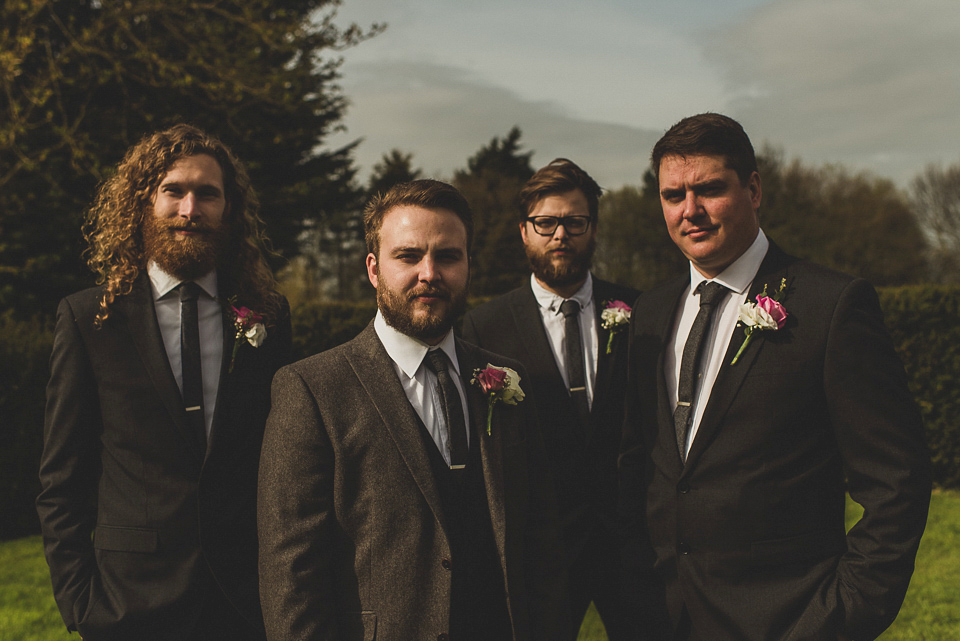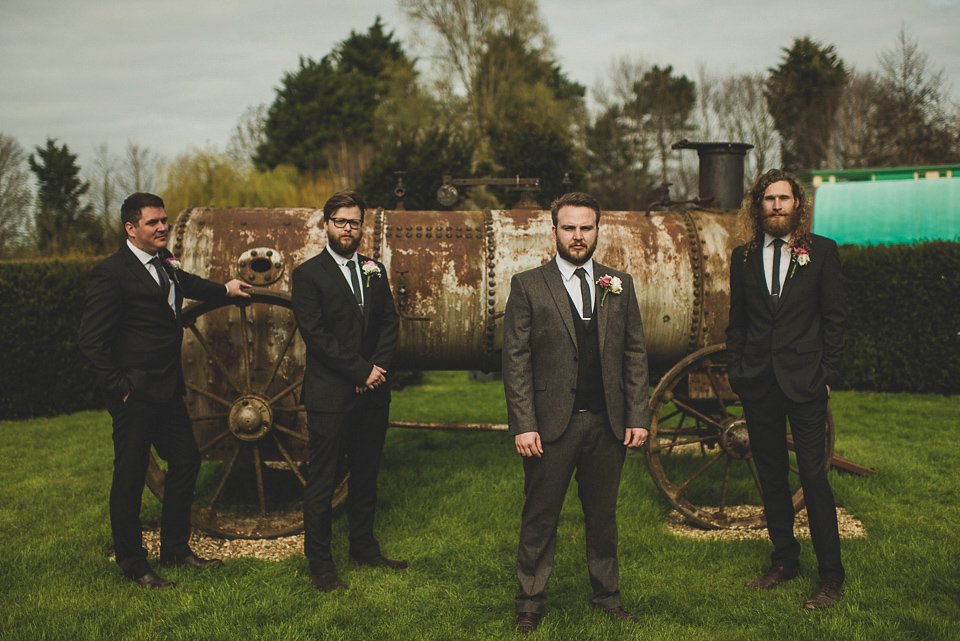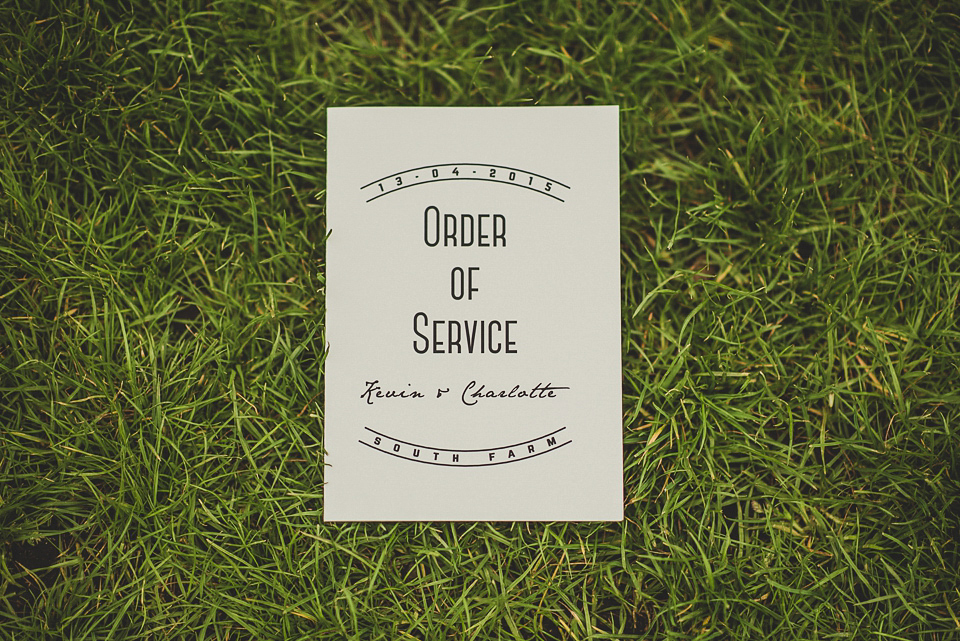 "My father walked me down the aisle and did a great job of slowing me down – I'm a naturally fast walker and was so excited but he kept me calm and in the moment. We were accompanied by the sound of 'Can't help falling in love with you' by Ingrid Michealson."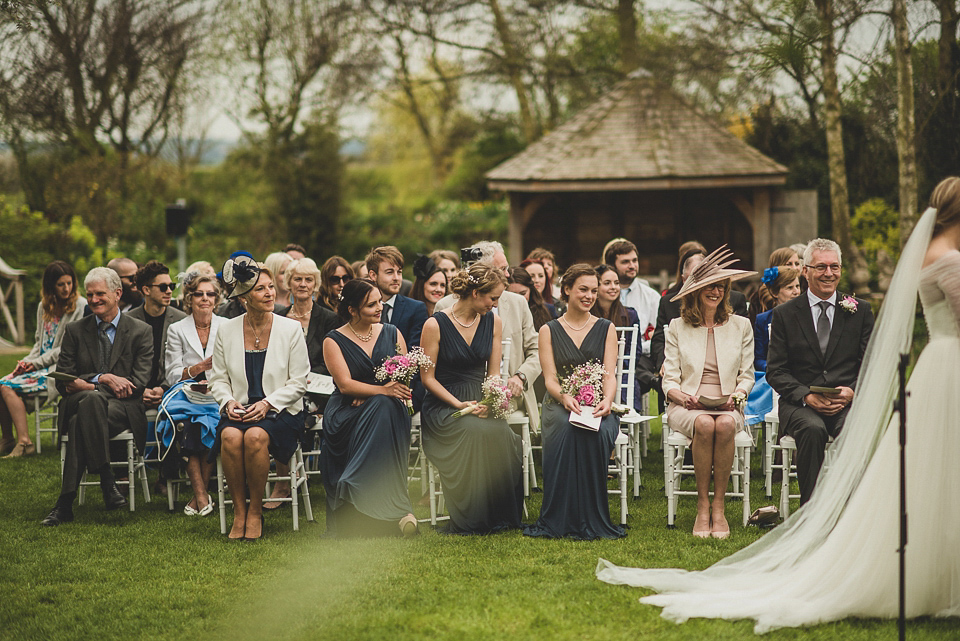 "Kevin's father is a bespoke jeweller so there was never any question over who would make our rings! Kevin designed my engagement ring and created such a timeless and elegant piece. We designed our bands together and Gregory captured exactly what we wanted. Its so special that he made something that will be passed down through generations to come."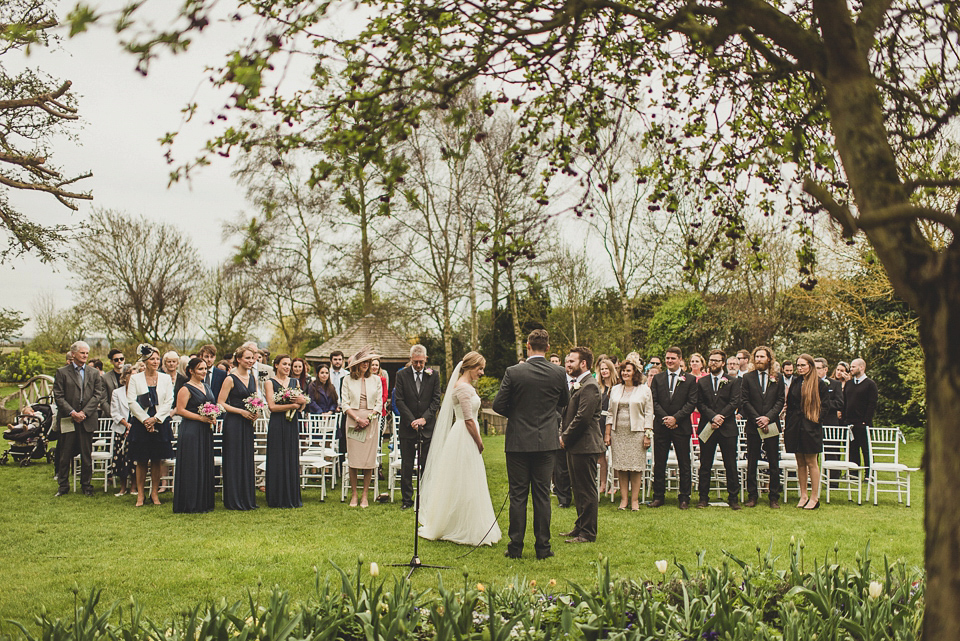 "We used the traditional order of service and vows as for us they included all the promises we wanted to make to each other. Our pastor Andrew Cherrie, who conducted the ceremony, gave a great message on living a 'selfie-less' marriage which really related to everyone. Kevin's dad slipped us his phone and we took a few selfies which was great fun!"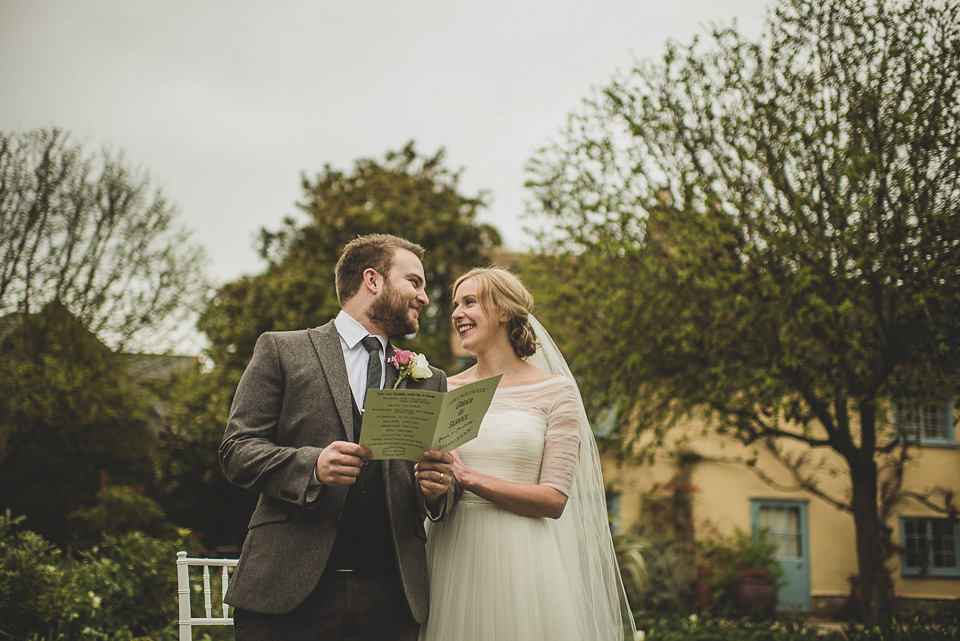 The couple chose two readings from the bible to reflect their Christian faith
Two people are better off than one, for they can help each other succeed.If one person falls, the other can reach out and help. But someone who falls alone is in real trouble.Likewise, two people lying close together can keep each other warm. But how can one be warm alone?A person standing alone can be attacked and defeated, but two can stand back-to-back and conquer. Three are even better, for a triple-braided cord is not easily broken. (Ecclesiastes 4 v 9-12)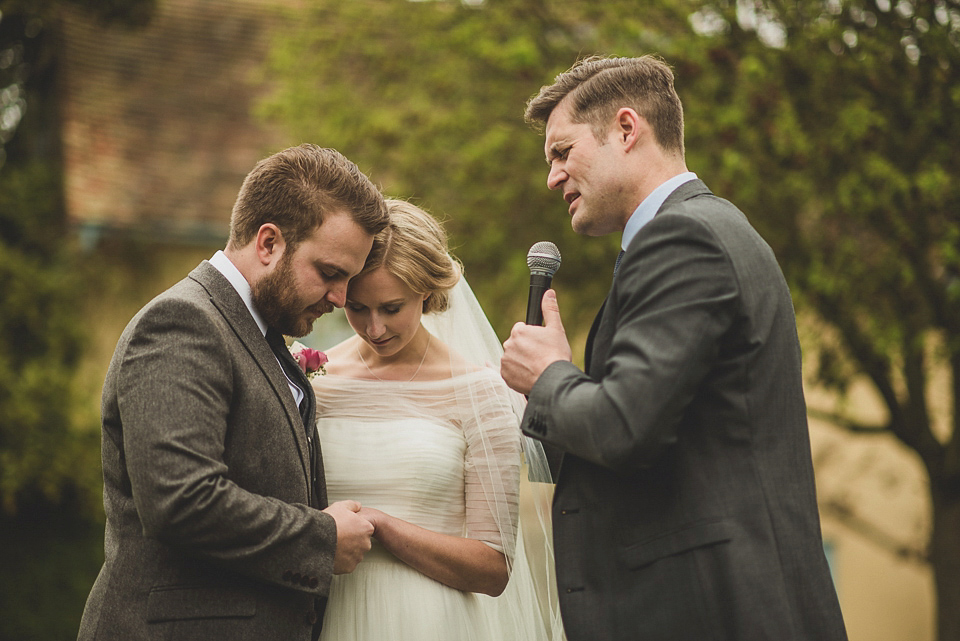 Their second reading was a beautiful lesson in commitment and love.
Since God chose you to be the holy people he loves, you must clothe yourselves with tenderhearted mercy, kindness, humility, gentleness, and patience. Make allowance for each other's faults, and forgive anyone who offends you. Remember, the Lord forgave you, so you must forgive others.Above all, clothe yourselves with love, which binds us all together in perfect harmony.And let the peace that comes from Christ rule in your hearts. For as members of one body you are called to live in peace. And always be thankful. Let the message about Christ, in all its richness, fill your lives. Teach and counsel each other with all the wisdom he gives. Sing psalms and hymns and spiritual songs to God with thankful hearts. And whatever you do or say, do it as a representative of the Lord Jesus, giving thanks through him to God the Father.
(Colossians 3 v 12-17)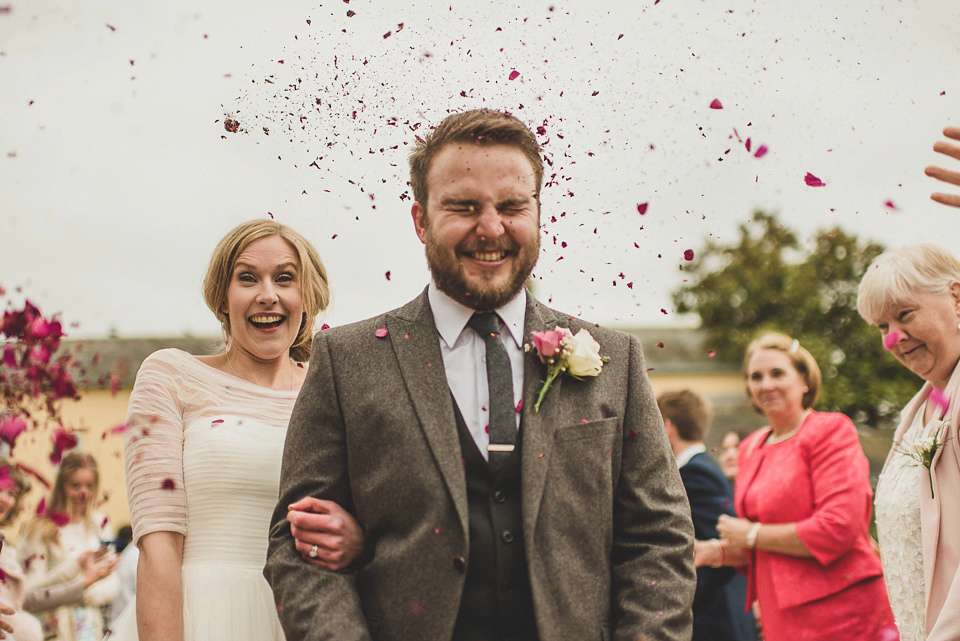 "We had corsages made for the mother of the bride and groom from ."
"Each bridesmaid wore there own pearls – my cousin and my mother both wore some of our family pearls which was very special. They also wroe gypsophila in their hair, courtesy of our florist, Thelma's Flowers in Godmanchester."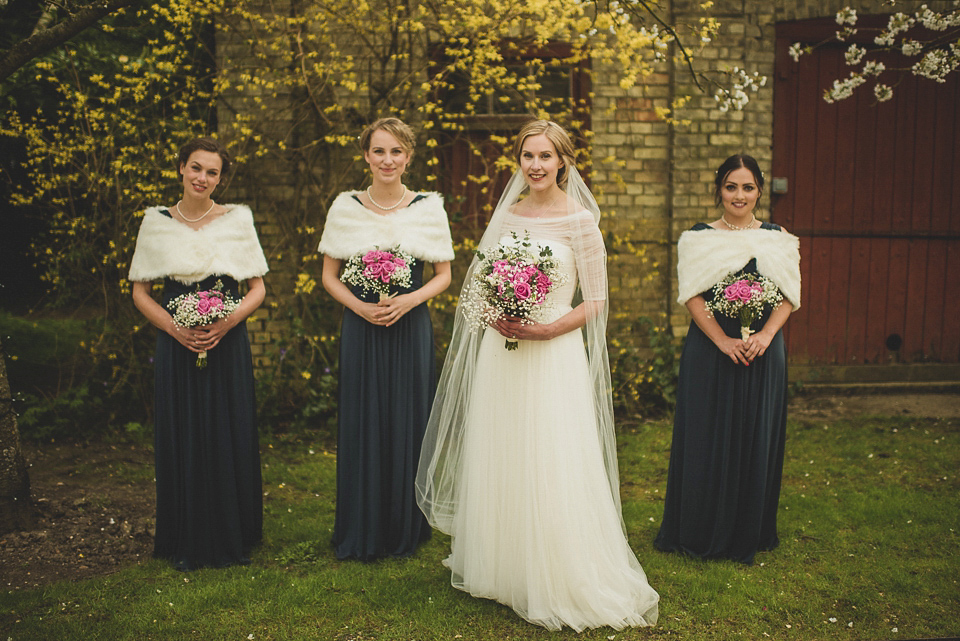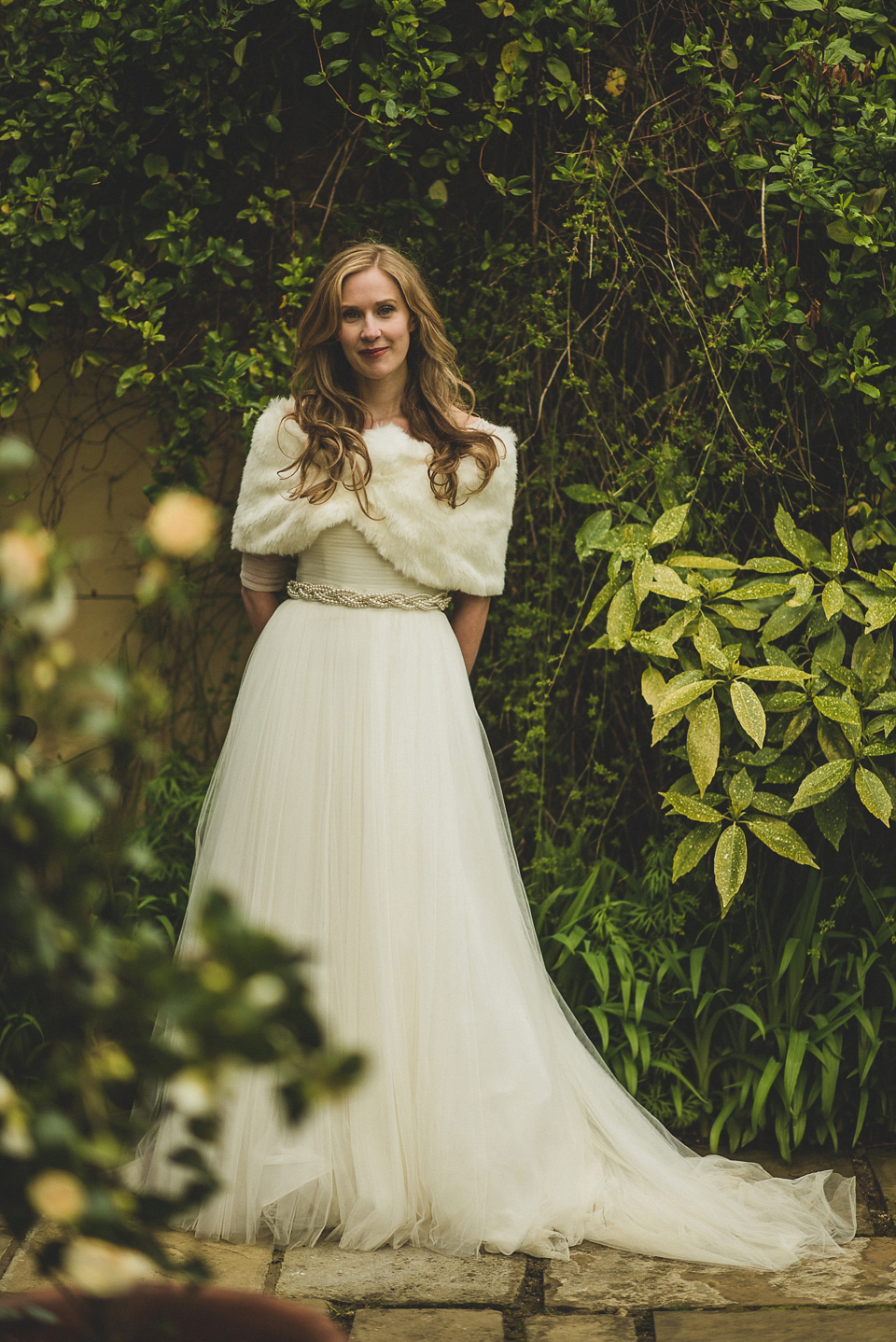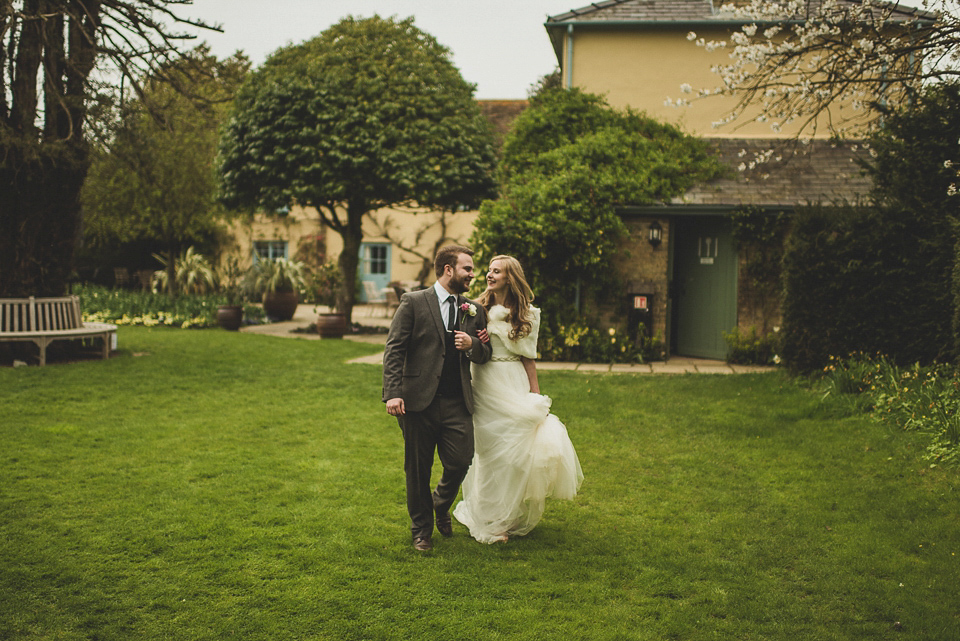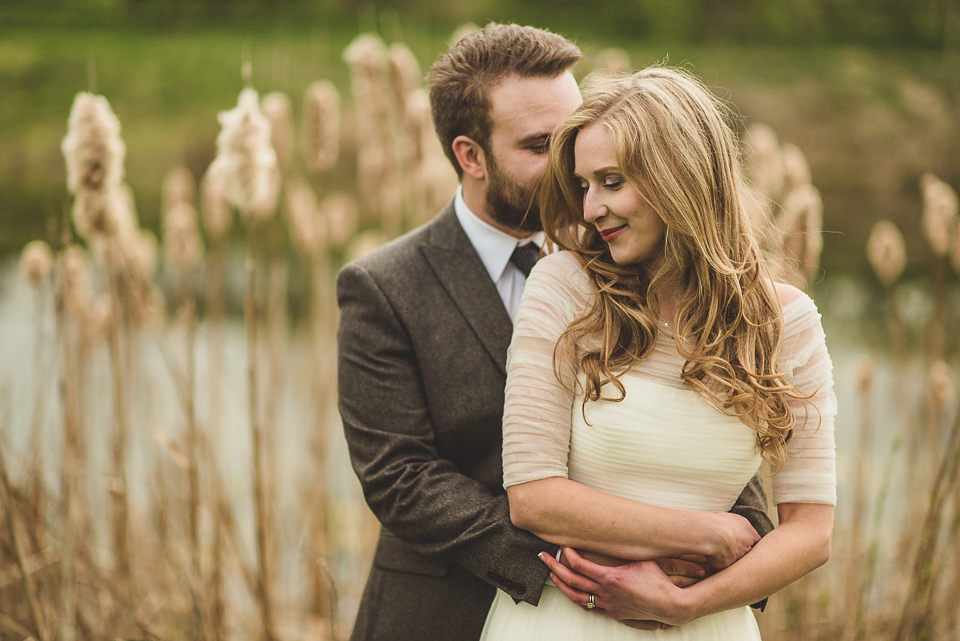 "Being introduced into our reception as husband and wife and seeing all our friends and family together was one of my favourite moments. I felt like the pressure was off and we could just enjoy everything we'd spent so long dreaming up! There were also so many elements that others had prepared for us that were so special and unique and we felt very loved by everyone around us. It was very humbling that people would be so generous with their talents and creativity."
"We used some old photos and paper tassels to brighten up one of the reception rooms and my bridesmaids made a lovely card and gift box. We used a vintage recipe book as our guest book which was great fun – we vowed we'd make every recipe at some point during our marriage but haven't quite started yet.
We hung a large pom pom garland that my cousin made over the top table which looked great and created a nice focal point in the barn as well as bringing some colour to the space. The bridesmaids spent part of the morning up ladders and did such a good job of decorating."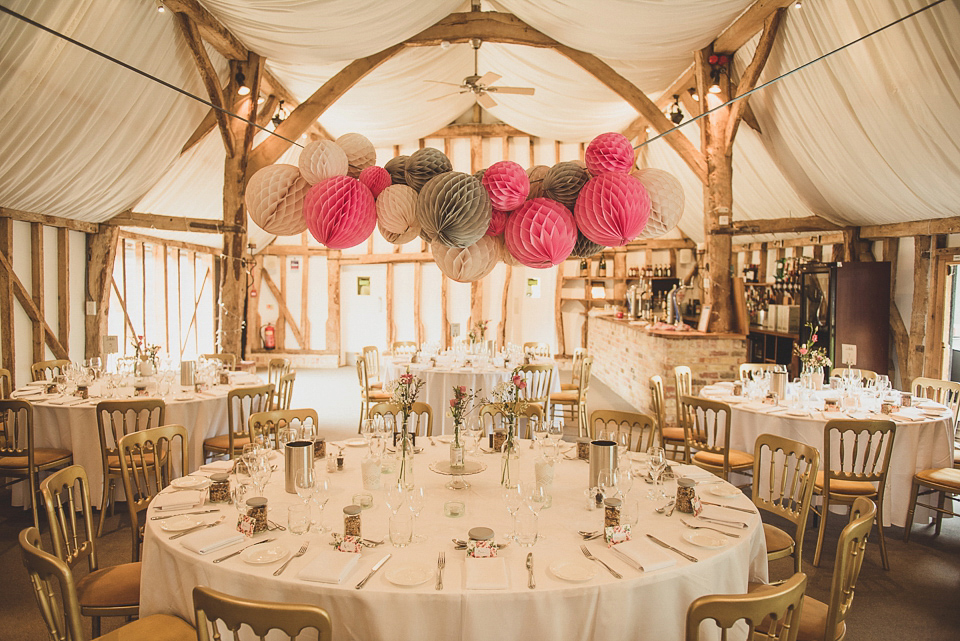 "We made jars of granola for each guest. We recruited everyone we knew to collect jars – I think we ended up with well over 200! – and then painted the lids to give them a bit more style. Amazingly we managed to make 8kgs of Granola without burning any and we've since had a lot of requests for the recipe."
"South Farm provided their own catering using organic and homegrown vegetables from their farm. We has canapes straight after the ceremony and a buffet for our wedding breakfast. All the food was absolutely delicious and so fresh."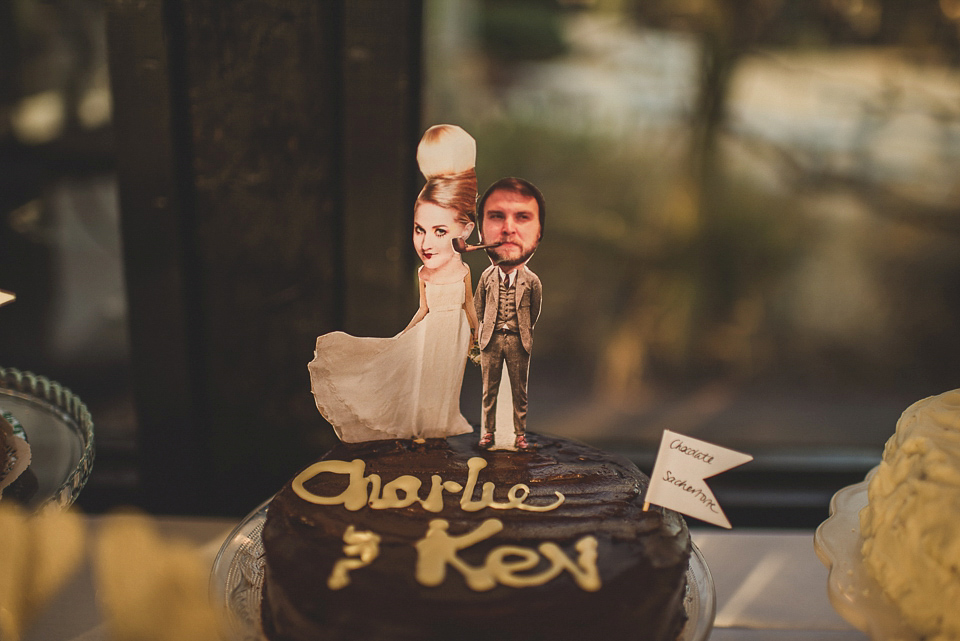 "As baking is a big part of our lives we knew our cakes would have to be something special! I was never a fan of traditional fruit cake so instead asked 8 family and friends to make a cake of their choice with Kevin and I making a ninth which we cut during the day. I'm proud to say I sampled every one and seeing everyones creativity and hard work was such a highlight."
"We danced to Jason Mraz, I won't give up whilst my brother played and sang for us. I remember we shared headphones and listened to this song on the train home from our first date. We really believe marriage is a commitment for life and wanted to reinforce that we know they'll be tough seasons as well as the amazing ones but we're committed to working through it all together."
"We have many friends who are professional musicians and they kindly agreed to form a band for us! Each singer chose a song for us which was very romantic.
I also have to mention the Father–Daughter dance. My father loves Seroc dancing and we had the best fun dancing together in the evening before Kevin and I did our first dance. It was a really special moment and just so much fun. The photos Matt took of this captured the moment so well and are now pride of place in my fathers study!"
"In the evening we had a bonfire in an old wheelbarrow in the middle of the courtyard and put out a table full of giant marshmallows."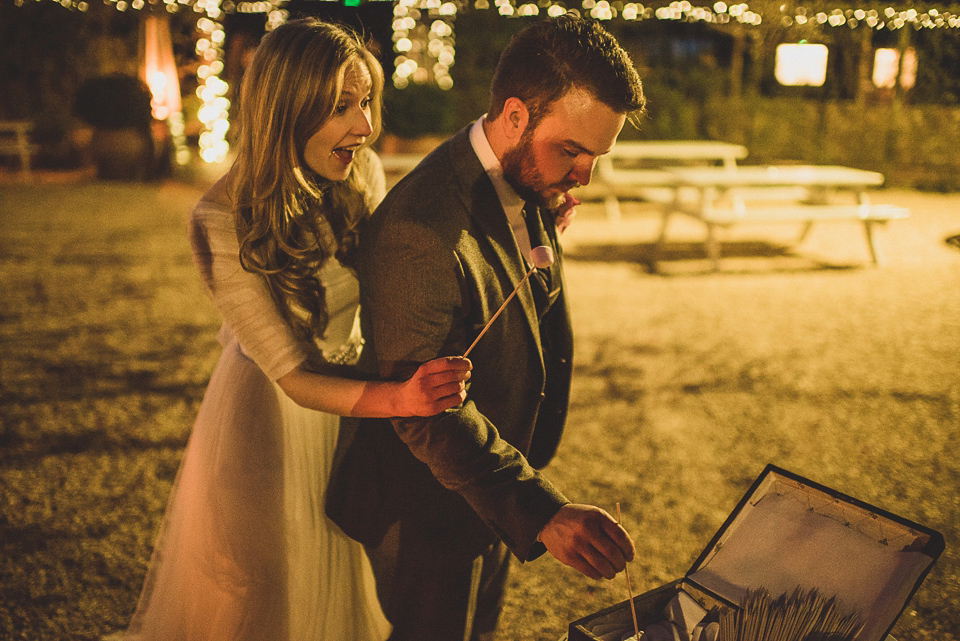 Words of Wedded Wisdom
"Don't be afraid to ask people to help out with things. We made or created a lot of the elements of our wedding and I was so thankful for the many friends and family came alongside and made everything from the cakes to the place names. It makes the day so much more special for those around you when they know they've had a part to play.
If you are being a creative bride be ready to let a few ideas go – I had planned a wall of hanging carnations and candles hanging in the tree's but after trying things out at our venue we decided against them and it would have been an unnecessary stress.
Try and be creative with gifting parts of your wedding at the end of the day. We used 8 cake stands for the centre pieces which I knew I would never need again so gave them to all the guests who had made cakes as a thank you. We sent people home with jars of flowers, candle holders and my Mother took the left over cake to her work as a thank you for collecting all our favour jars. Its a great way to not waste anything and also save on thank you presents.
A wise friend told me that your wedding won't go exactly as you plan but it will be far better than you can ever imagine and I found this to be very true. There were some elements that didn't go as we expected but the day was so wonderful that it really didn't matter."
What an absolutely beautiful day – just beautiful. Huge thanks to photographer Matt Penberthy for sharing these absolutely wonderful images.
Readers, if adore these photographs as much as I do, you can find out more about Photographer Matt Penberthey through our wedding directory, Little Book For Brides.
And huge congratulations to you both Charlotte and Kevin – I hope you have the most wonderful first Christmas together as man and wife.
All my love,
Annabel x
Photographer – Matt Penberthy
Venue + Catering – South Farm in Royston, Hertfordshire
Wedding Dress –  Esien deisgn by La Sposa via Burr Bridal, Cambridge
Veil – Burr Bridal, Cambridge
Bride's Shoes –  New Look
Grooms Suit – Next + tie via Topshop + vintage shoes
Bridesmaid's Dresses – John Lewis
Florist – A friend + corsages by Thelma's Flowers in Godmanchester
Transport – Voyager Cars
Entertainment – Talented musician friends
Rings – Engagement Rings, Gold Coast