Happy Saturday afternoon ladies and gents – how are you doing today? We've already shared a wedding today but have more inspiration to keep you weekenders going yet. Now, I'm proud to say I have a small connection with this photoshoot. I was in London in September 2014 for my 40th birthday party celebrations, when I received an 'SOS' message from Lake District Wedding photographer Rachel Hayton, which went something on the lines of 'We're shooting tomorrow and need some beautiful dresses! Can you help?'.
Indeed I could – one call later to my lovely friend and super talented bridal fashion designer and stylist Kate Halfpenny of Halfpenny London (who I was quite literally on my way to see), and Rachel and her creative team were sorted. These images you see here toady are the result of a little collaboration Rachel undertook with stylist and event planner Emma of Tebbey & Co., who was responsible for the overall style and concept of this gorgeous shoot. We're delighted to recommend Tebbey & Co. through our beautiful new wedding directory, Little Book For Brides.
I really love the colours and aesthetic of these images – they beautifully and sensitively portray the essence of a free spirited bride embracing all that colourful, Autumn Glamour.
Photography by Rachel Hayton
Styling + concept by Tebbey & Co.
Follow Tebbey & Co on Instagram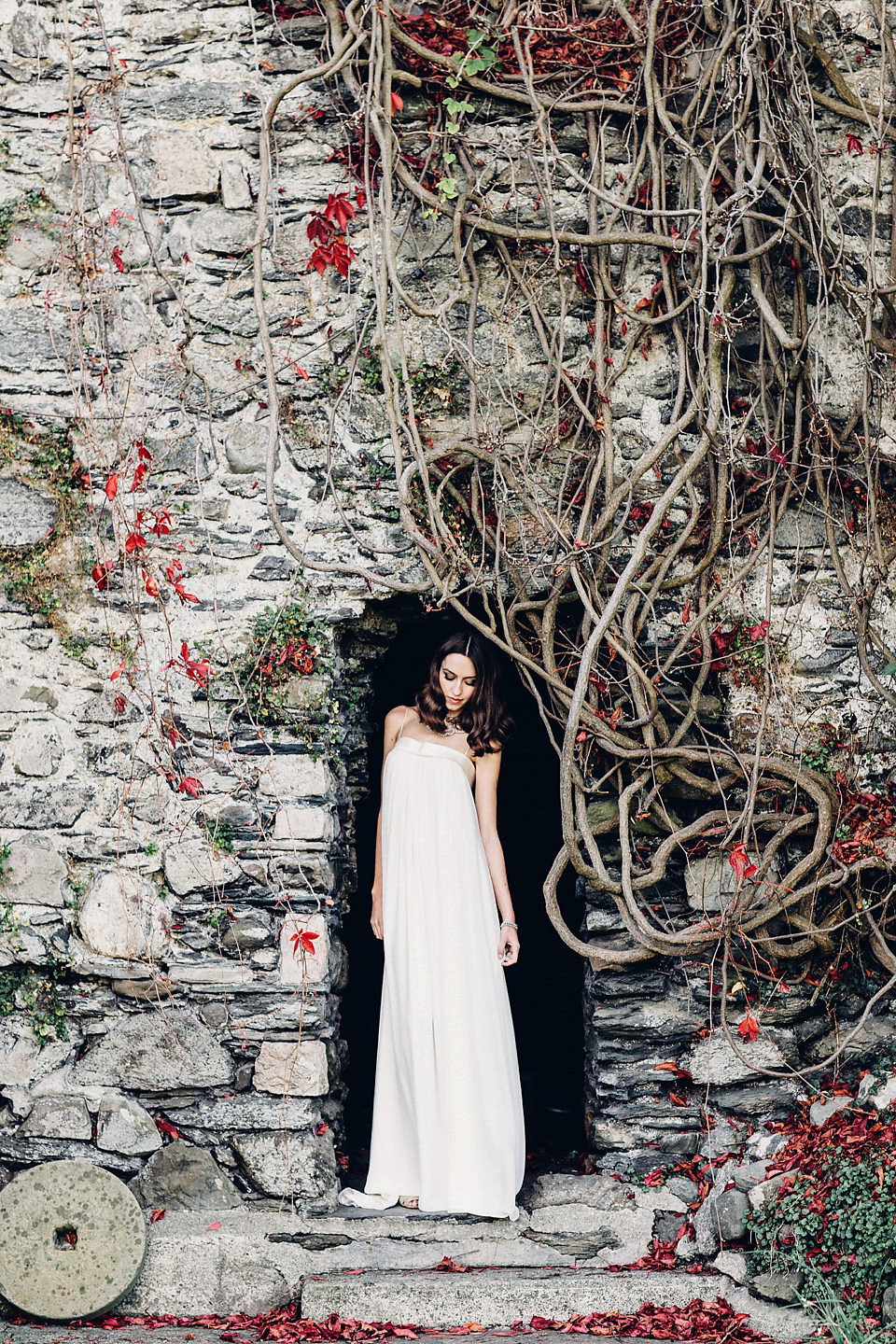 The backdrop for these images was the wild, natural and breathtaking Cumbrian landscape, which is s wild and breathtaking; peppered with relics of a heritage as charming as it is dramatic, from tumbledown shepherd bothys to the volcanic Lake District, Peter Rabbit's burrow to Hadrian's Wall.
"Farming is a staple of this region in Cumbria", says stylist Rachel, "and when scouting for locations for our shoot, one spot in particular caught photographer Rachel's eye. Rachel managed to talk the farmer into letting us scamper all over his land, which included a medieval pele tower attached to the farmhouse."
"Our location is a real snapshot of beautiful, untouched, rural Cumbria; a historic working farm, reclaimed by nature. The concept has Nordic minimalism at its foundation blended with harvested Autumn flora. The palette is based on the vine that has wrapped itself around the tower and there is a nod to simple kitchen table living. There are private hire locations like this, full of character and local charm, all over the Lake District and I love them."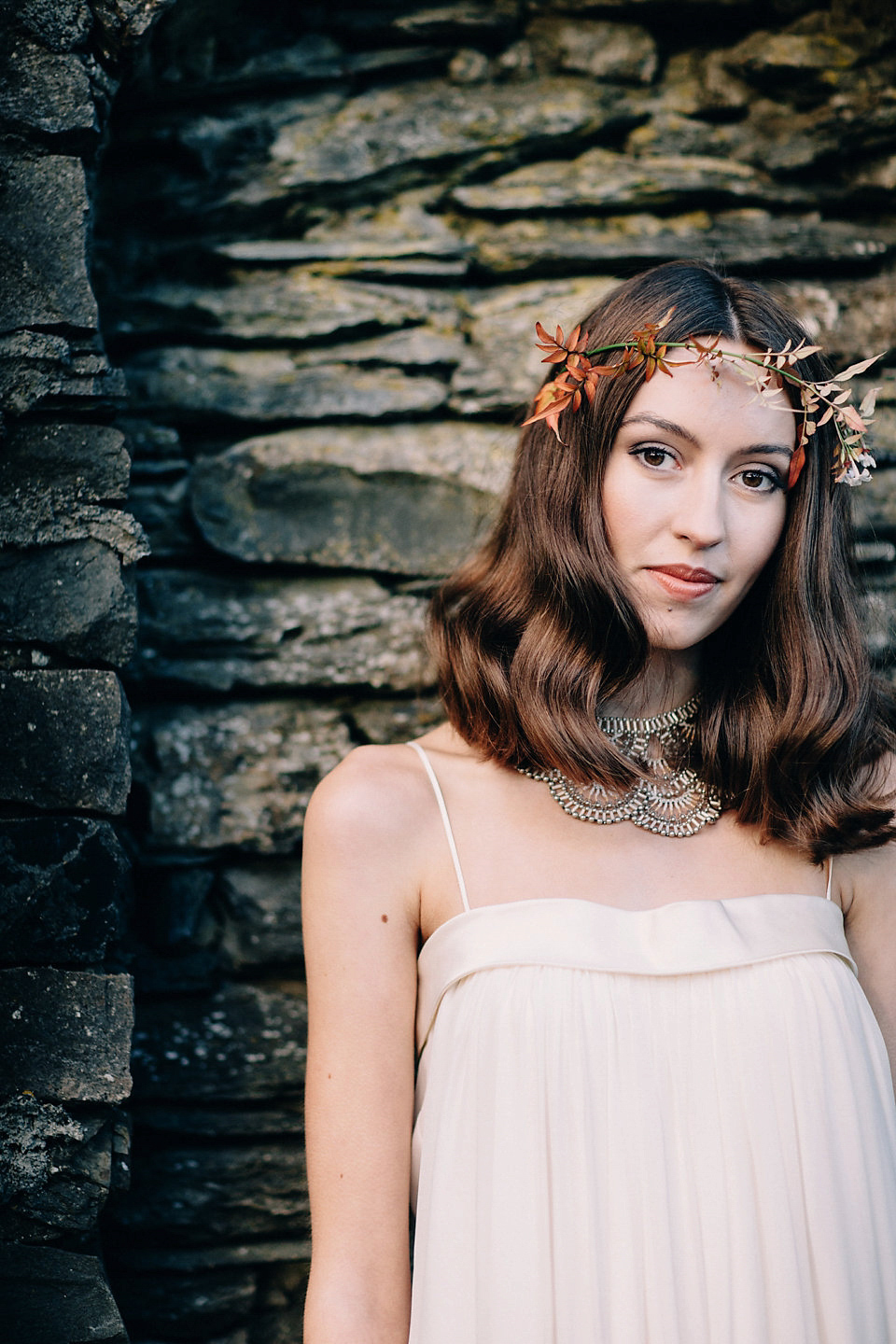 "We added immaculate white paper goods from Rebecca Iris and pitted them against foraged details and metal salvage. Asparagus fern and protea were added to garden and hedgerow gathered elderberries, hydrangea and jasmine."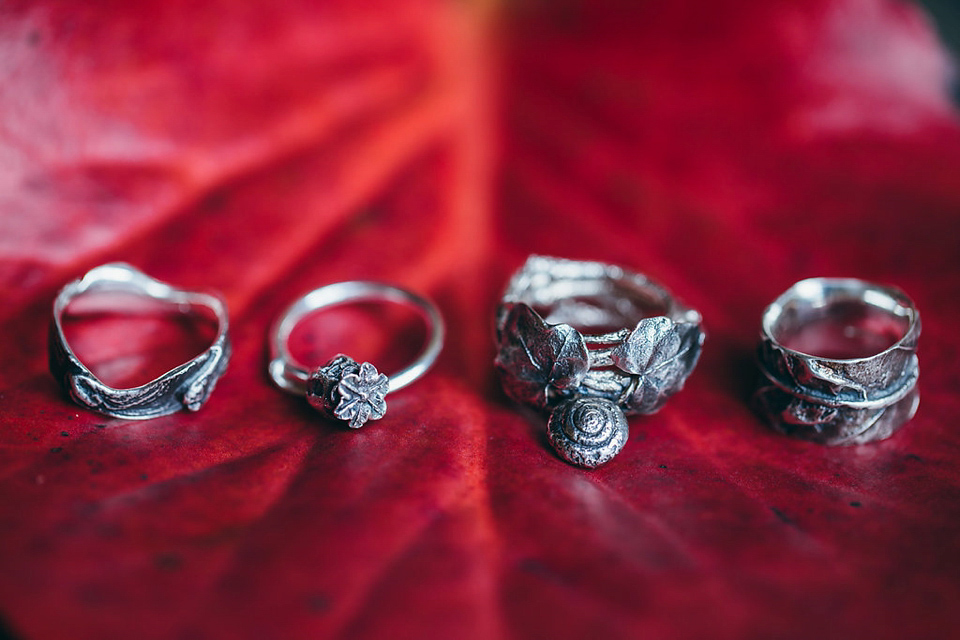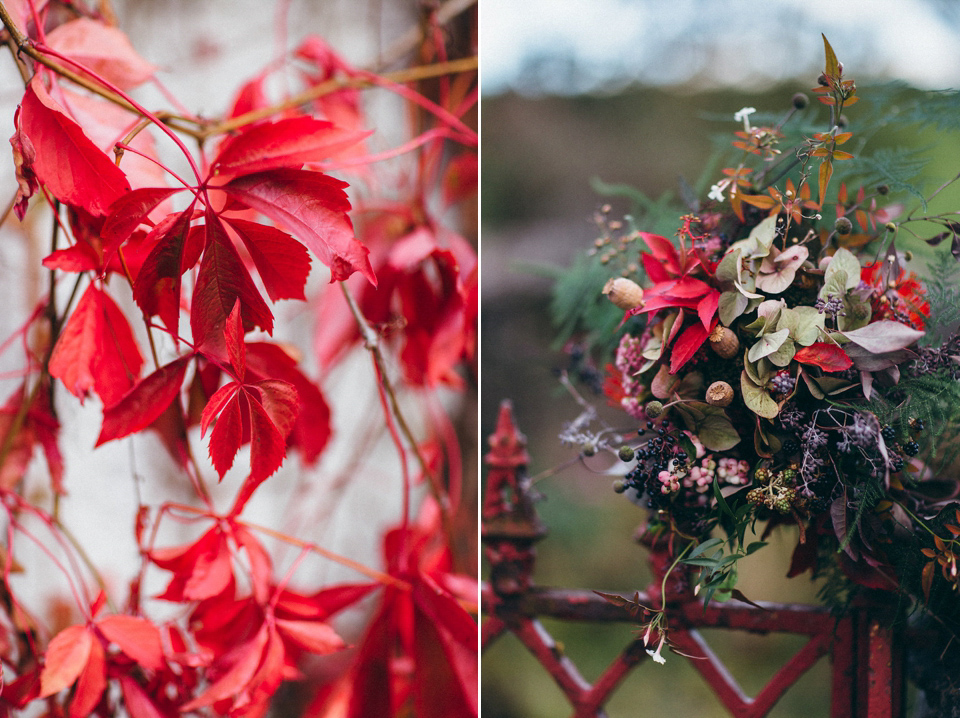 "The soft bridal silhoutettes by Halfpenny London are romantic and effortless with a little added drama for after dark."
Beautiful images to inspire all you Autumn brides. You can find out more by visiting the supplier links below – please be sure to follow each of them on Instagram too – you'll find all their links here.
My huge thanks to both Rachel Hayton and Emma of Tebbey & Co for choosing Love My Dress to share these beautiful images.
Love Annabel x
Photography – Rachel Hayton
Hair & Make Up – Lucy Pearson
Event Design & Styling – Tebbey & Co.
Paper Goods – Rebecca Iris
Bridalwear – Halfpenny London
Event Rentals – Narrative Event Hire
Rings – Lucy Jade Sylvester
Necklace & Cuff – Isobel Hind Couture