Hello lovely readers and I hope you're enjoying this Friday so far and maybe celebrating the fact that we've just about made it through January! Anyway, I have the perfect pre-weekend indulgence here for you and, if you love truly beautiful shoes then this might just be the highlight of your day. We're absolutely thrilled to welcome the wonderful Freya Rose to Love My Dress so let's find out a little more about this British luxury wedding shoe designer and, of course, look at the shoes themselves…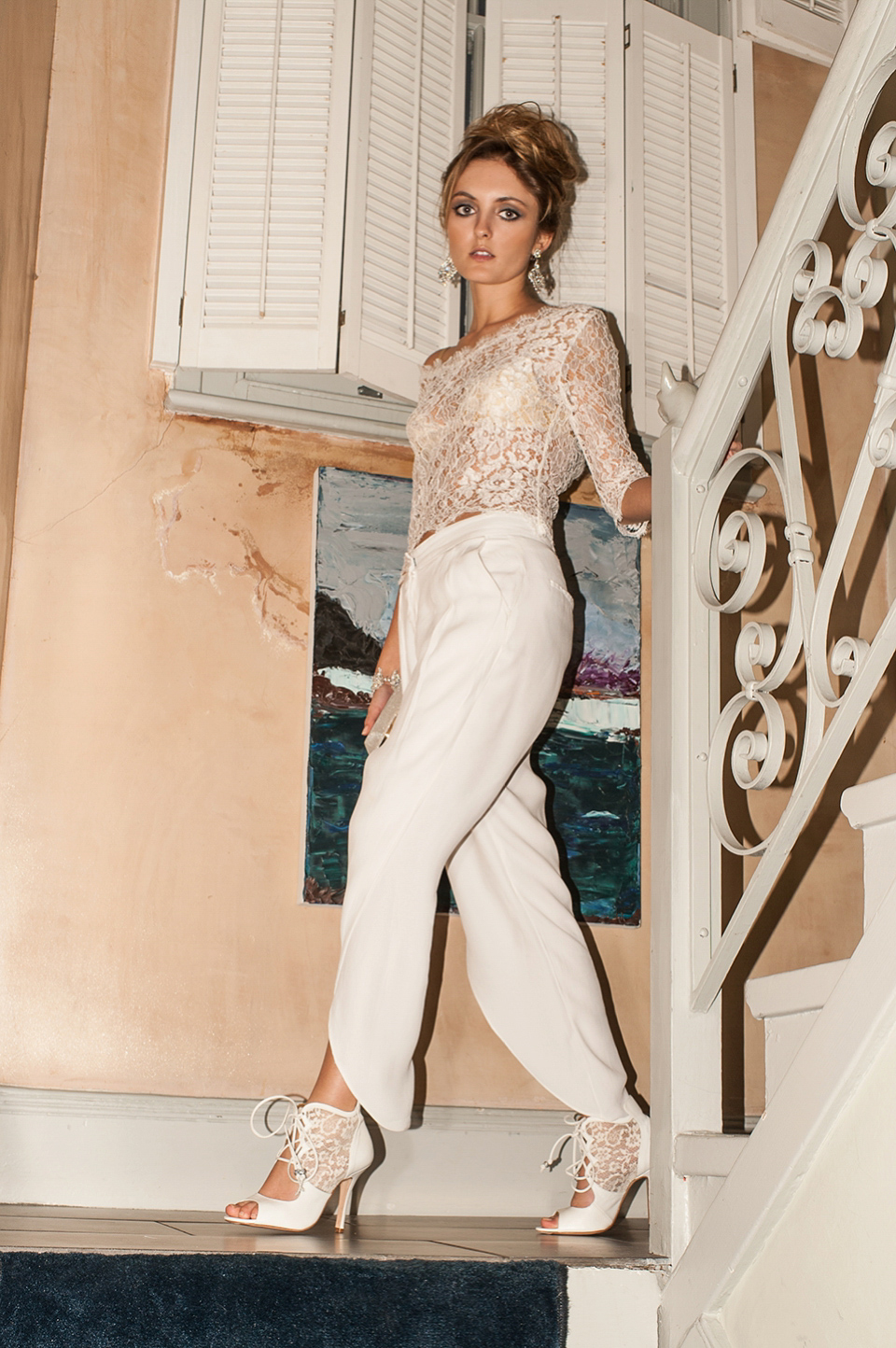 Intricately detailed and cleverly designed, bridal shoes by Freya Rose really are something special. Freya herself grew up with watching her mother, a multi-award winning fine jeweller hand crafting her own designs and this understanding and appreciation of quality and beauty have most certainly influenced Freya's design philosophy as you can easily see from these heavenly images.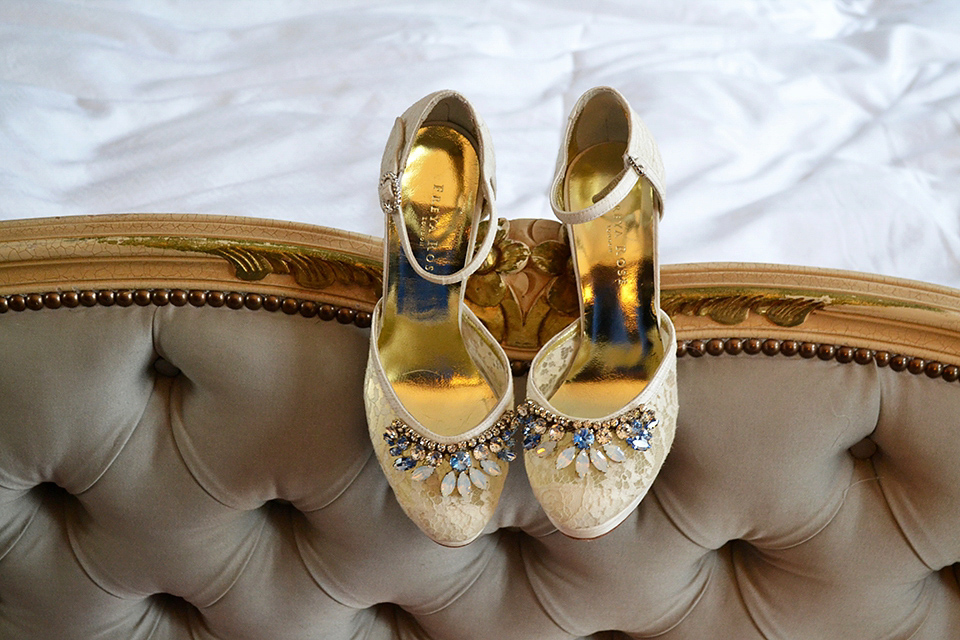 After graduating with from the world-renowned London Collage of Fashion, Freya perfected her design skills working for high-end designers and high street names before launching her own business in 2010. There's no doubting the fact that this fantastic mix of experiences has resulted in shoes that are eye-catching and incredibly covetable.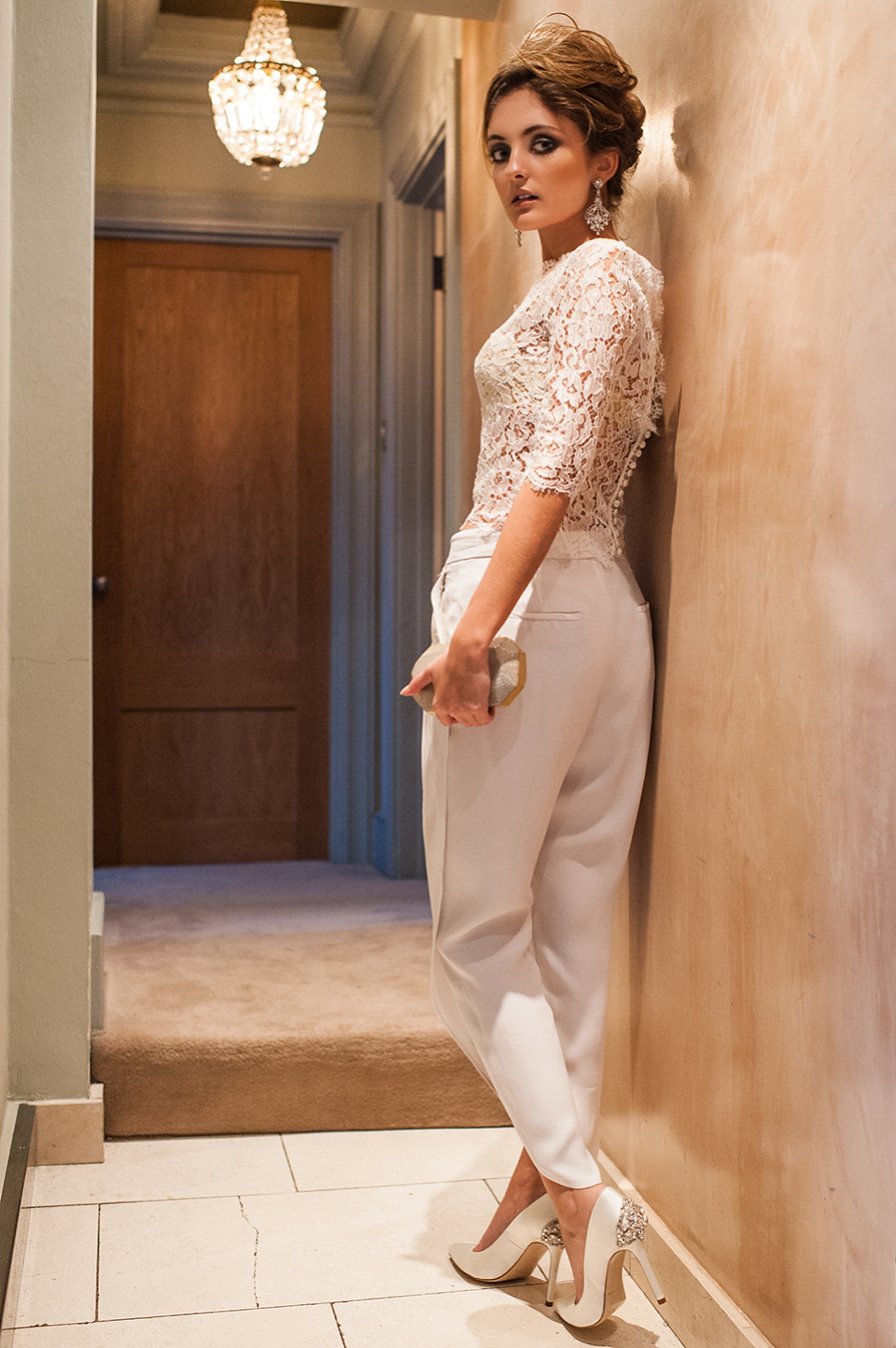 The distinctive and bejeweled designs that make Freya Rose bridal shoes so swoonworthy really are perfection. Couture styles are made with uppers from lace or organza, without leather linings, so they can be hand embellished in the London studio after the shoe itself has been created. This is an incredibly complicated process and makes the finished pair of shoes a work of art.
In fact, every element of every shoe is always flawless. Freya sources Italian silks and leathers, delicate French Chantilly lace, Mother of Pearl and fresh groundwater pearls to ensure that every material and component is absolutely superb.
I absolutely love the current Freya Rose collection. The embellished heels are just fabulous and the Empire design with that crystal and bead design on the back of the shoe is one of my favourites (not to mention the gold kid leather linings!). If you're looking for a show-stopping shoe for your wedding then Chrysler could be the one of you. Silver and gold weave fabric and Swarovski shoe clip details really provide the wow factor whilst the Freya Rose memory foam lining will make sure you can wear these statement heels all day long.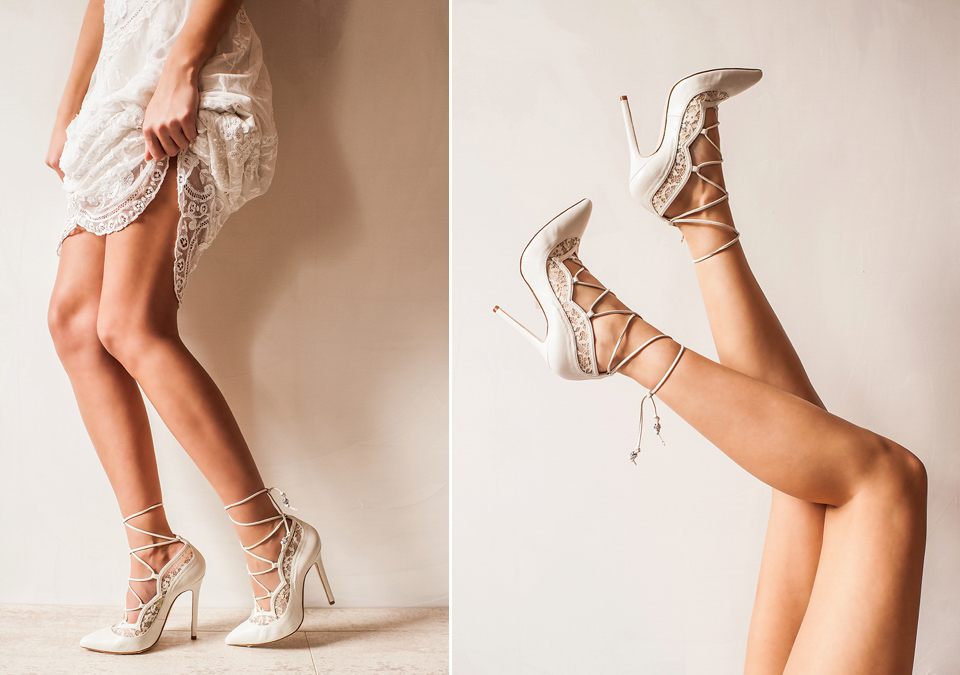 I also have to mention the vintage inspired shoes such as Tabitha, taking style cues from the French Edwardian period and the pretty Felicity design with those gorgeous suede ankle ties. Both use French lace for a true vintage appeal but if you'd like something a little more contemporary, may I recommend the metallic charms of Ennis? You'll also find flatter designs in the collection including the feminine Emma and pearly perfection of Shelle Belle.
Now, I'll leave you to your Sunday daydreams, which will, I have no doubt now feature glamorous jewelled shoes…
Classic wedding shoes from Freya Rose range in price from £190 to £295 whilst the embellished range and Mother of Pearl heel collection start at £295 and range upwards to £595. The Freya Rose showroom, located in Angel Islington, London is a shoe lover's paradise and here, during your private appointment, you can customise your shoes, choosing your heel height, fabric, embellishments and colours.
Freya Rose is stocked in over 50 stores around the world and the website ships worldwide. There is also a dedicated site for clients in the United States – www.freyaroseusa.com
In addition to the bridal shoe collection, Freya Rose also designs a range of accessories including shoe clips, clutch bags, hair accessories among many other delights.
If you'd like to find out more about Freya Rose, do take a look at the website. Here you'll find information regarding sizing, shipping and much more and, of course, you can shop to your heart's content in a safe and secure environment. You'll also find Freya Rose on Facebook, Twitter, Pinterest and Instagram if you'd like even more shoe-based distraction!
Love Tamryn x
This is a sponsored post