Welcome to the weekend! I do hope you've got wonderful plans for the next couple of days. Whilst we're talking about all things wonderful, today's feature certainly is just that. If the thought of beautiful, exquisitely crafted and timeless wedding dresses makes your heart sing then allow me to introduce you to Catherine Deane, a designer of unique and achingly feminine wedding gowns.
Since establishing her own label in London in 2005, Catherine Deane has built her luxury womenswear and bridal brand around the concept of combining long forgotten crafts with modern twists of simplicity to create the most delightfully enduring pieces, all of which are truly one-of-a-kind. In fact, each wedding gown is a most certainly a celebration.
Find Catherine Deane in Little Book For Brides
View Catherine Deane brides on Love My Dress
Follow Catherine Deane on Instagram
Wedding gowns by Catherine Deane are also, in so many ways, works of art. Catherine brings many cultural references into her designs and glimpses into her nomadic life are can found in each wedding dress. Being born in Ireland, raised in South Africa not to mention time spent living in Hong Kong as well as London has certainly brought a definite spirit to each design.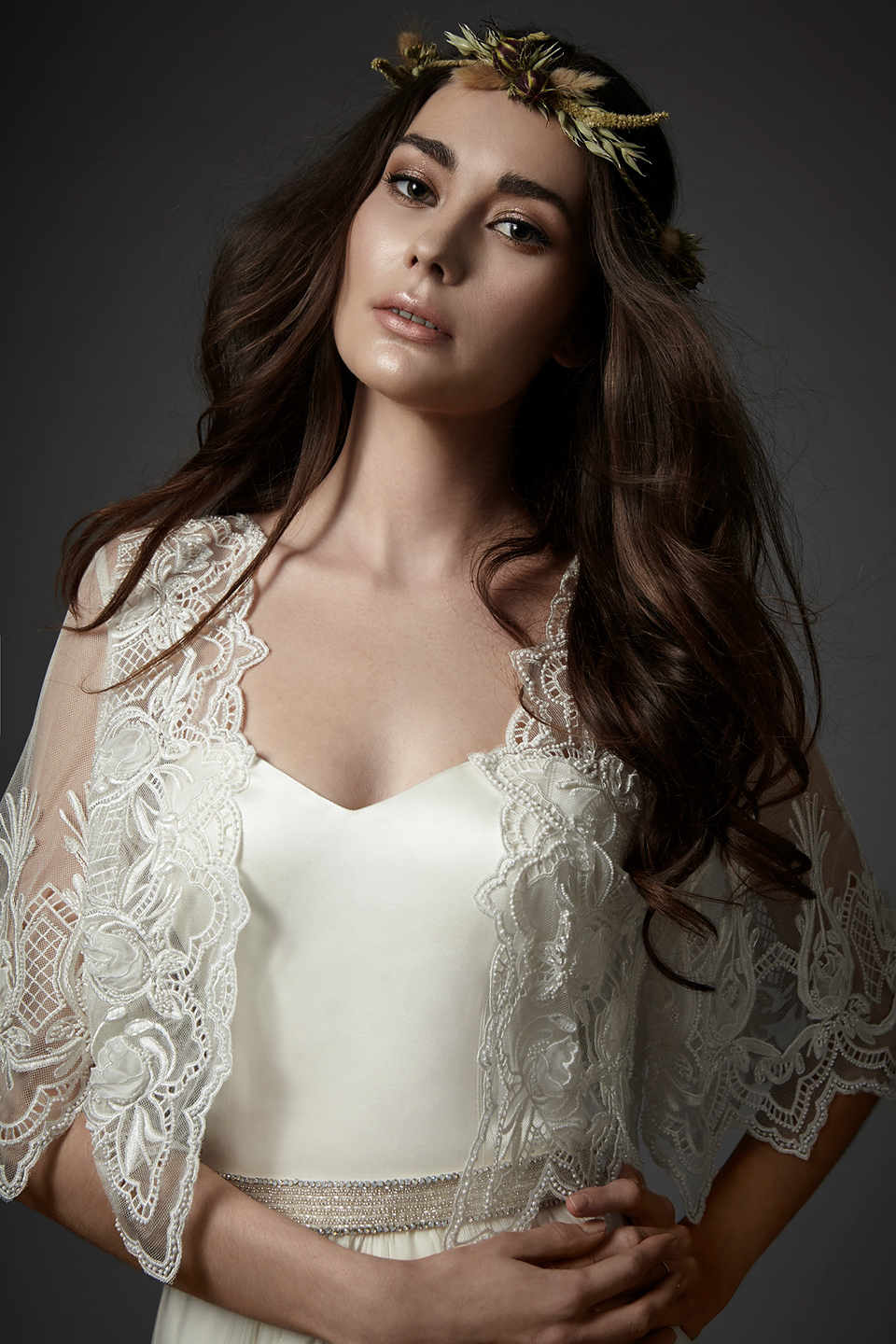 Catherine Deane is also passionate about using traditional techniques with a touch of contemporary style and this exciting mix forms the basis of Catherine's work. Indeed, fascinating combinations are woven through every Catherine Deane wedding dress:
"Juxtaposition plays an important part in the aesthetic of my womenswear and bridal collections," explains Catherine. "Between textile and craft, strength and fragility and old meets new, there is a consistent balance in everything I create – every Yin has a Yang. All of these elements combine to create wearable pieces that enrich women with a sense of femininity, beauty and uniqueness."
I simply adore these figure-skimming silhouettes. They're elegant and yet they manage to be alluring and almost sultry at the same time. That mix that Catherine spoke about can be so clearly seen with the blends of luxurious, almost opulent fabrics such as gossamer silk tulle and silk charmeuse that sit alongside the most fragile and fine French lace. It's an enchanting look that's finished to perfection with intricate applications of pearl and glass embellishments.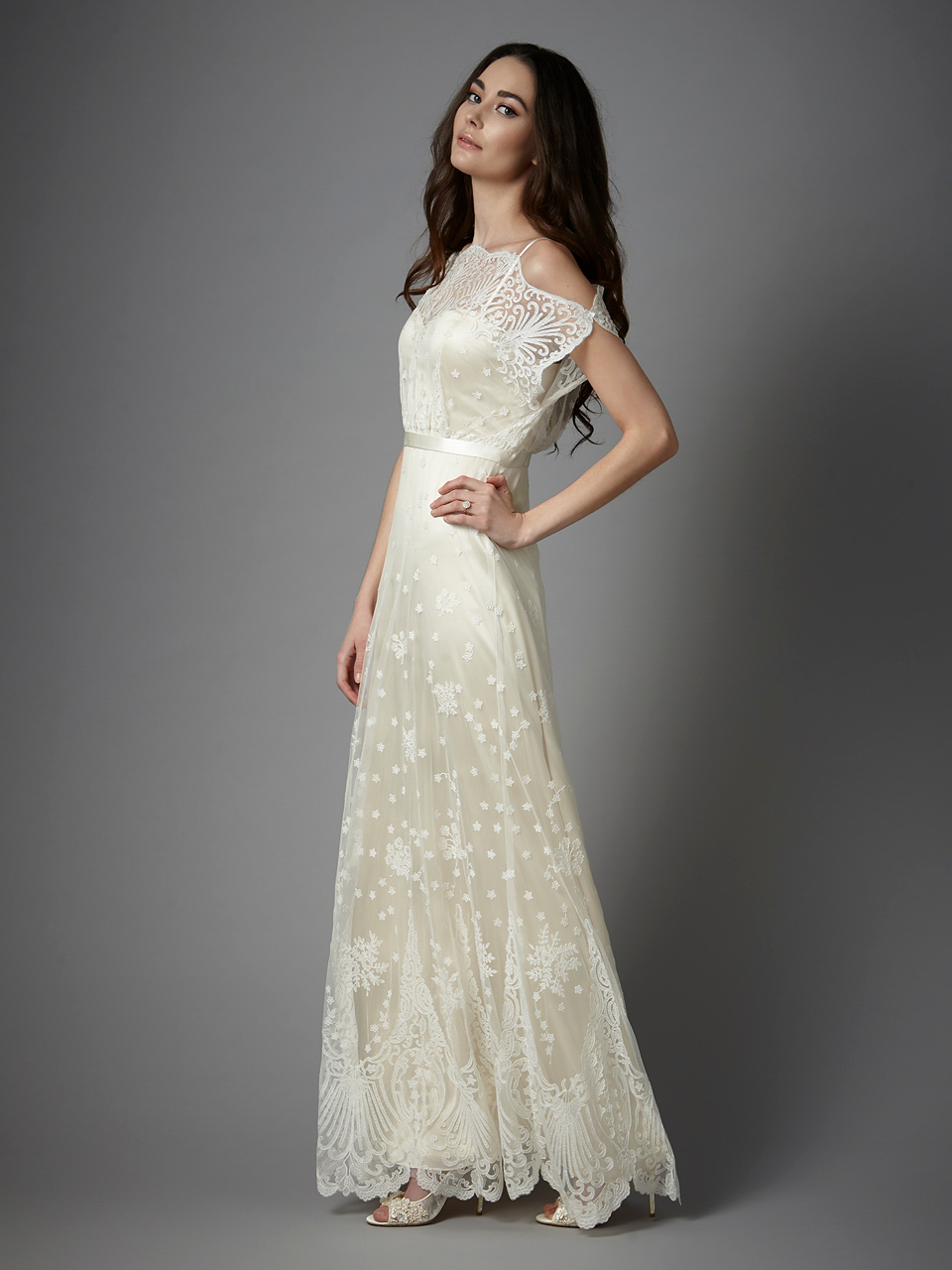 "I continually explore the natural world which provides an endless source of influential ideas," says Catherine. "From the delicate beaded backs, inspired by dew drops found on spiders' webs to the three dimensional embroidered flowers, my bridal collection is awash with nature's jewels."
"The Catherine Deane bridal collection is an exquisite adaptation of time-honoured techniques combined with contemporary design elements. We're passionate about taking something from the past and making it relevant to today whilst appreciating its original beauty."
The very words 'original beauty' are the most perfect summation of the wedding dresses designed by Catherine Deane. If you love naturally flawless design, superb fabrics and impeccable craftsmanship, I have no doubt that you'll be drawn to Catherine Deane's latest collection of absolutely splendid wedding gowns.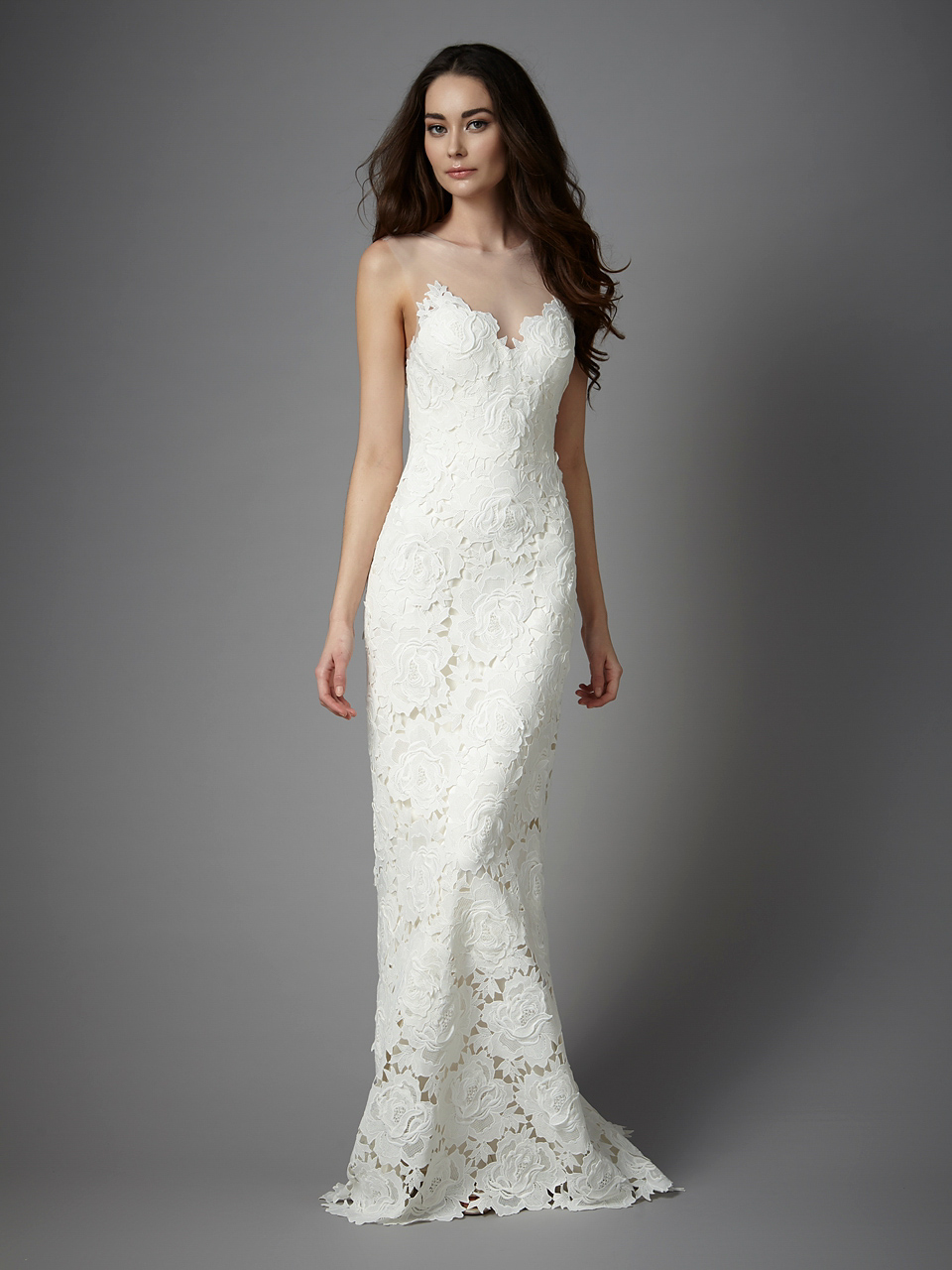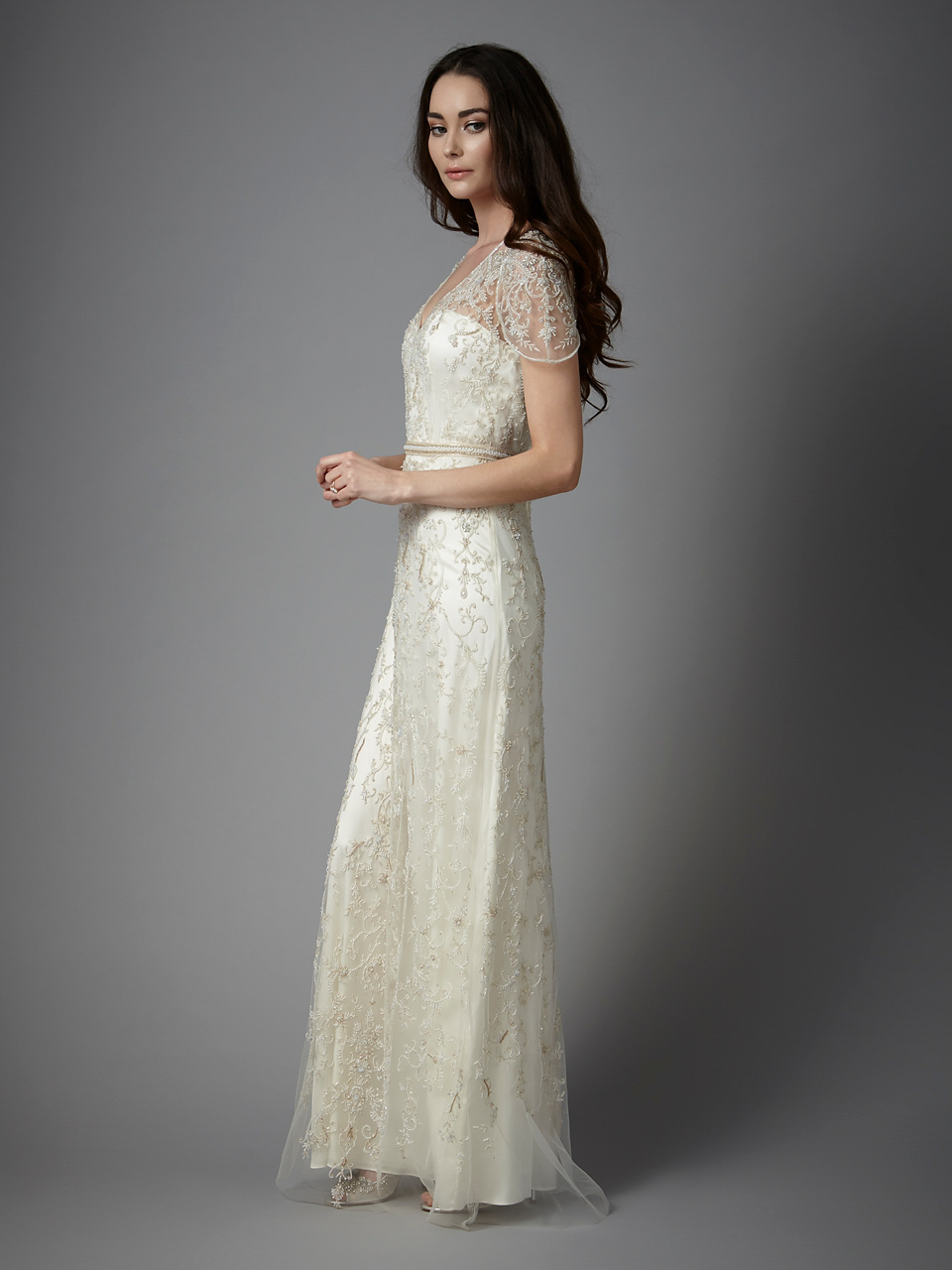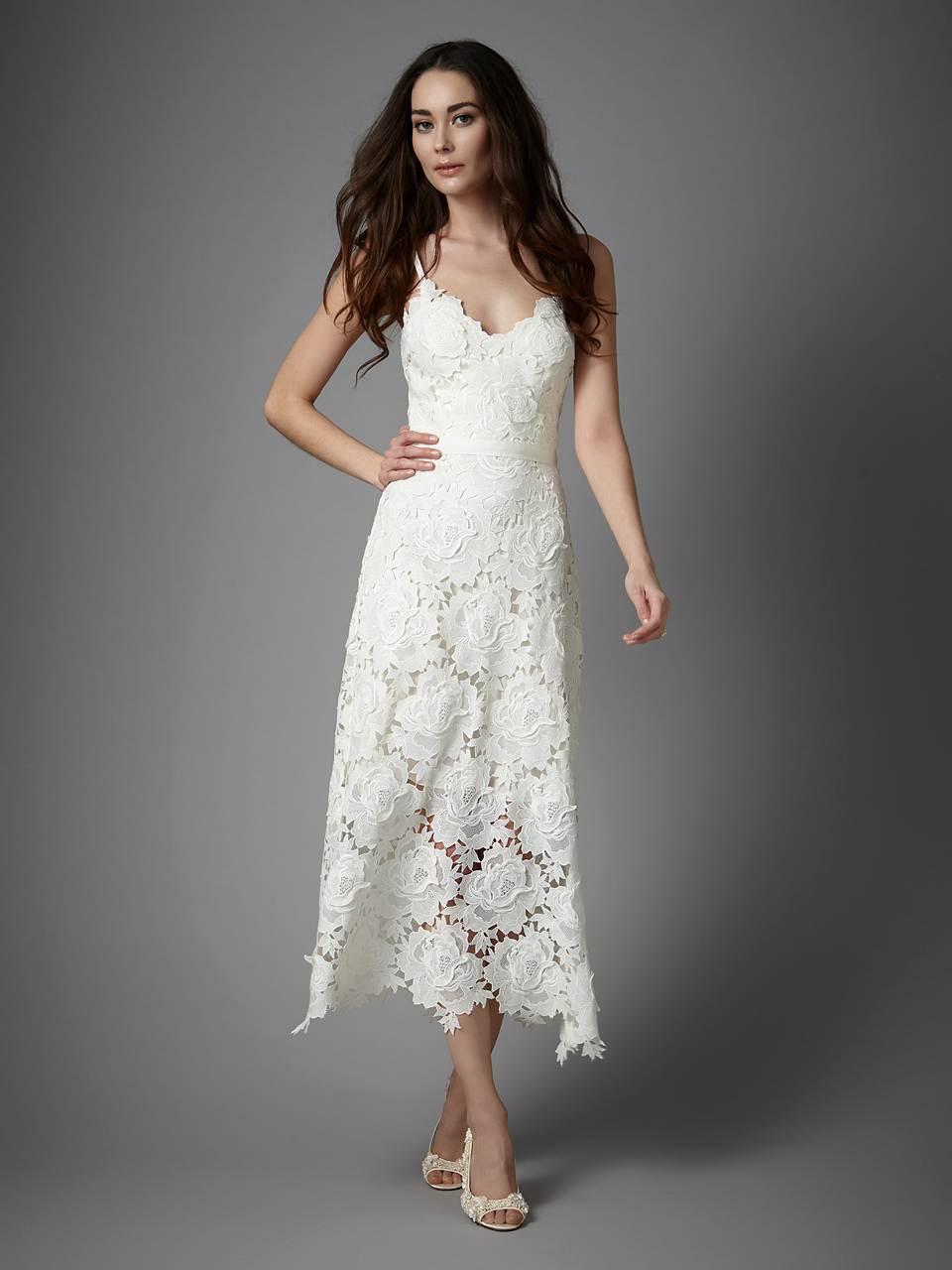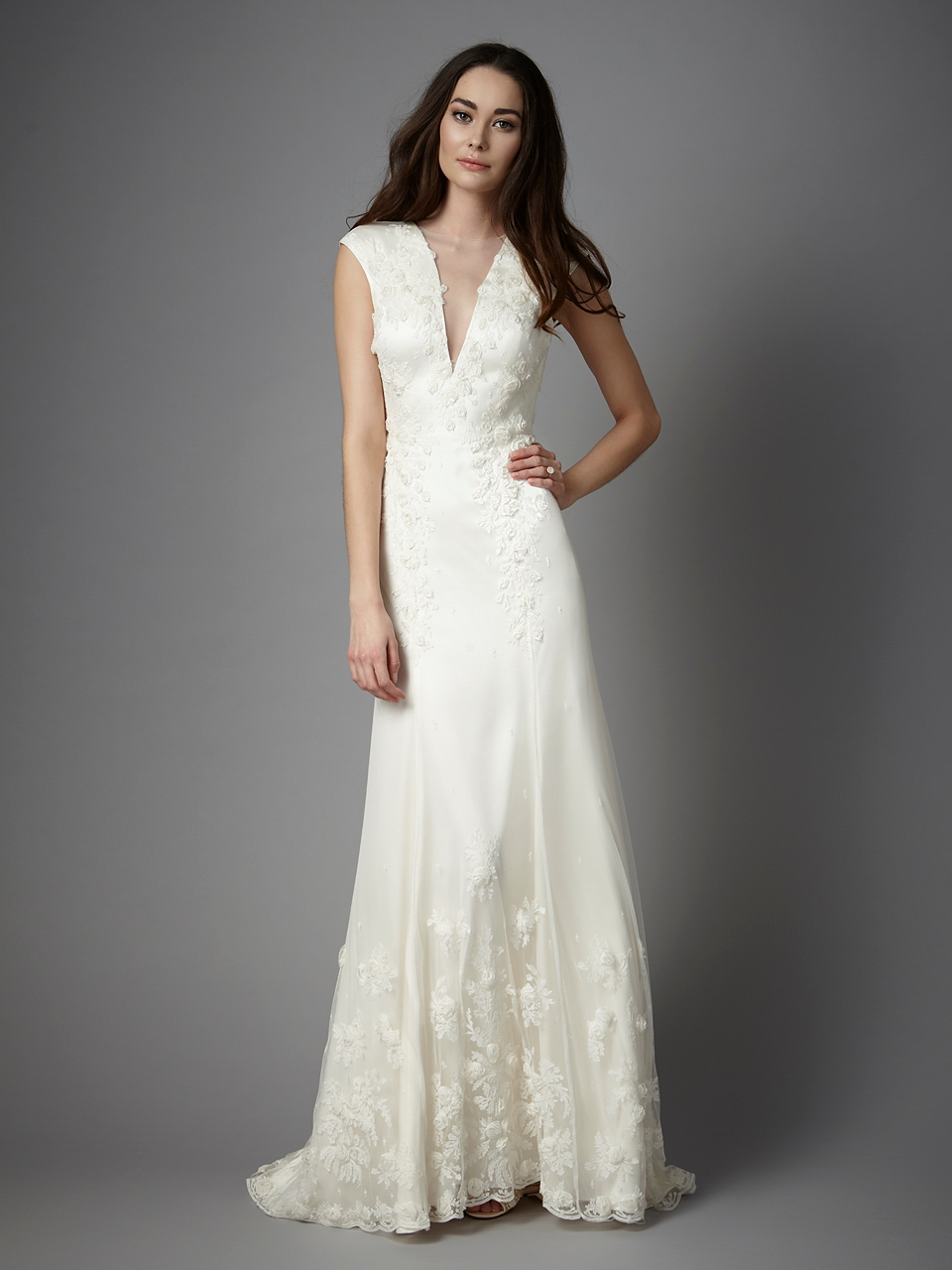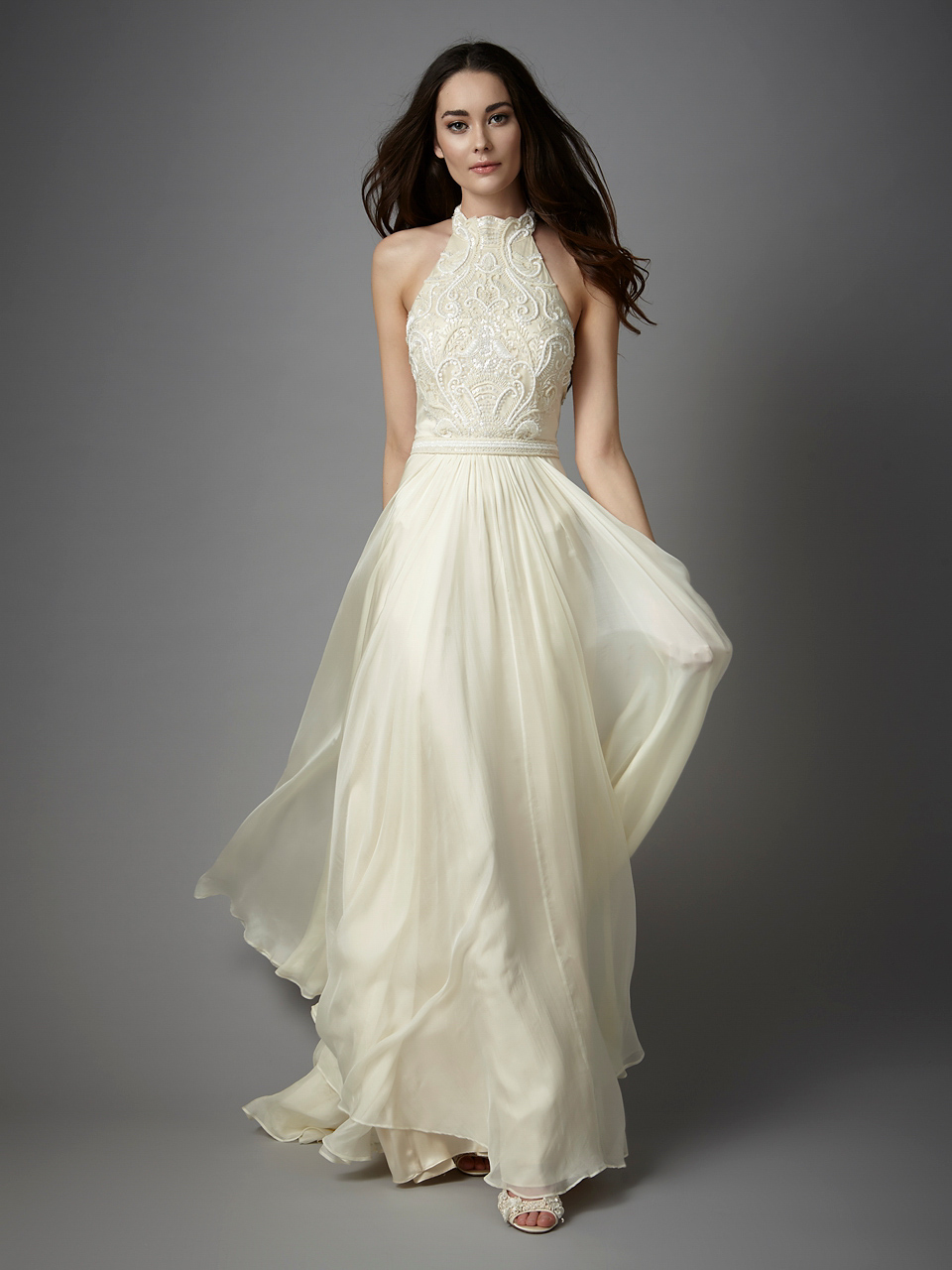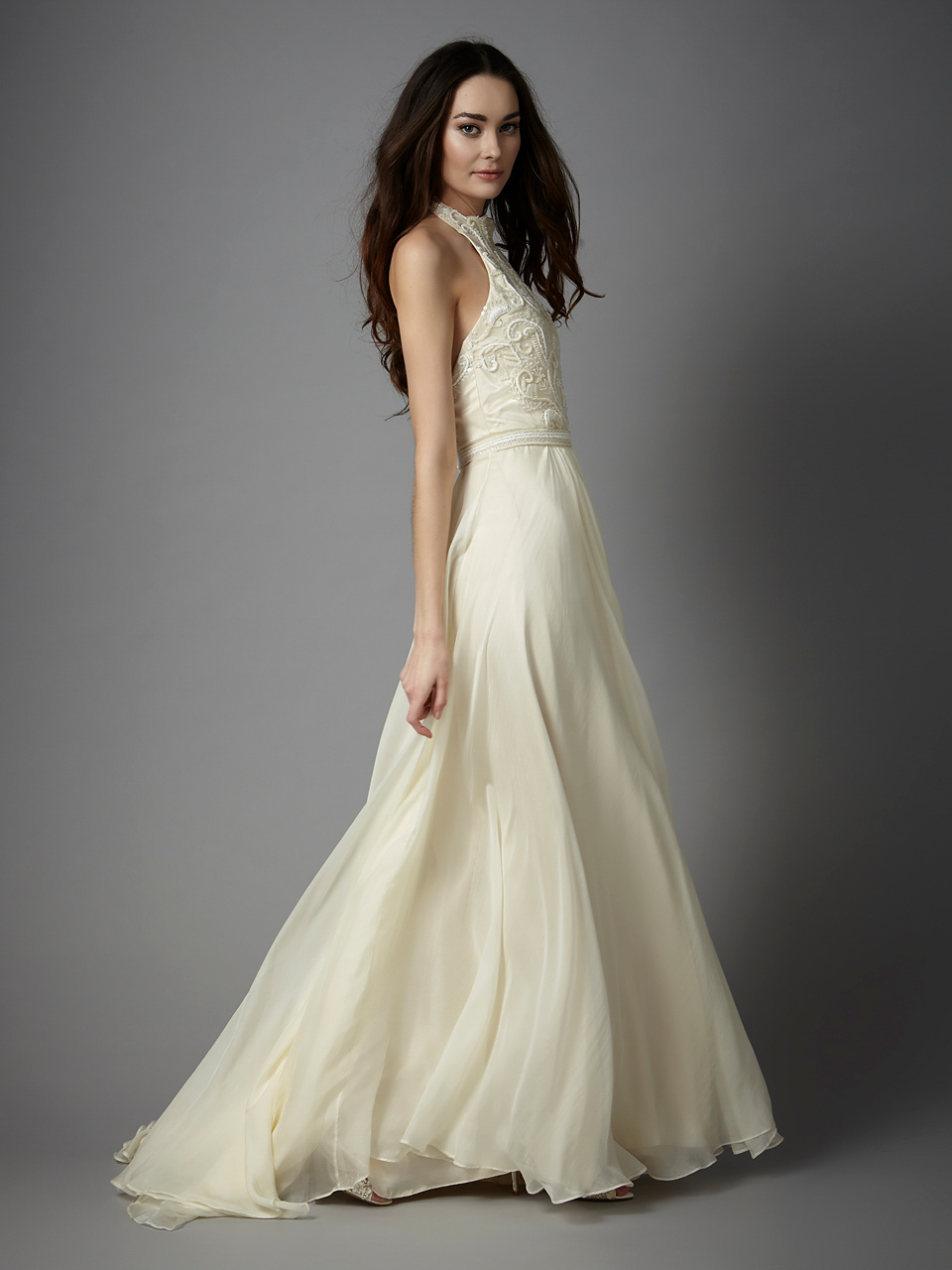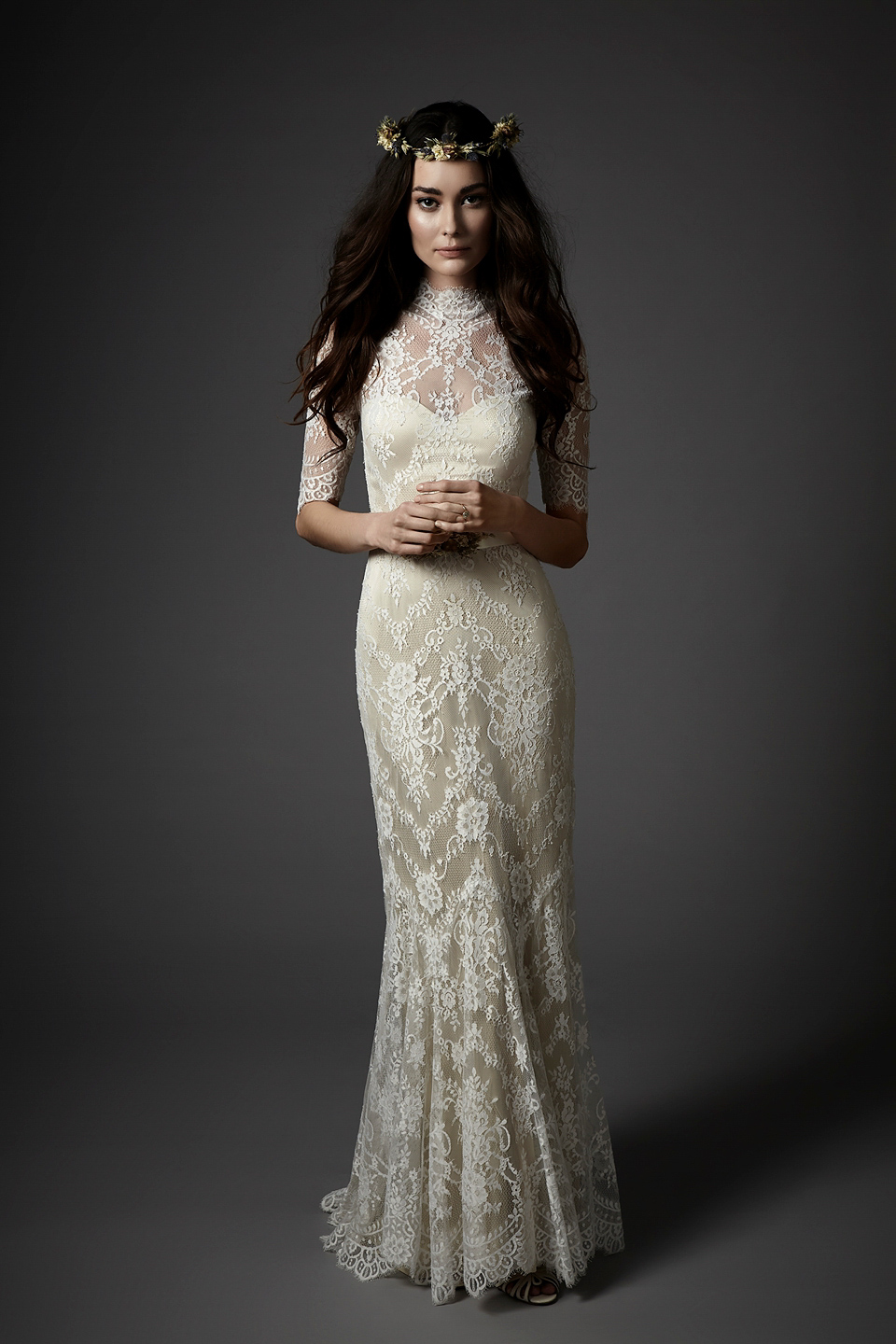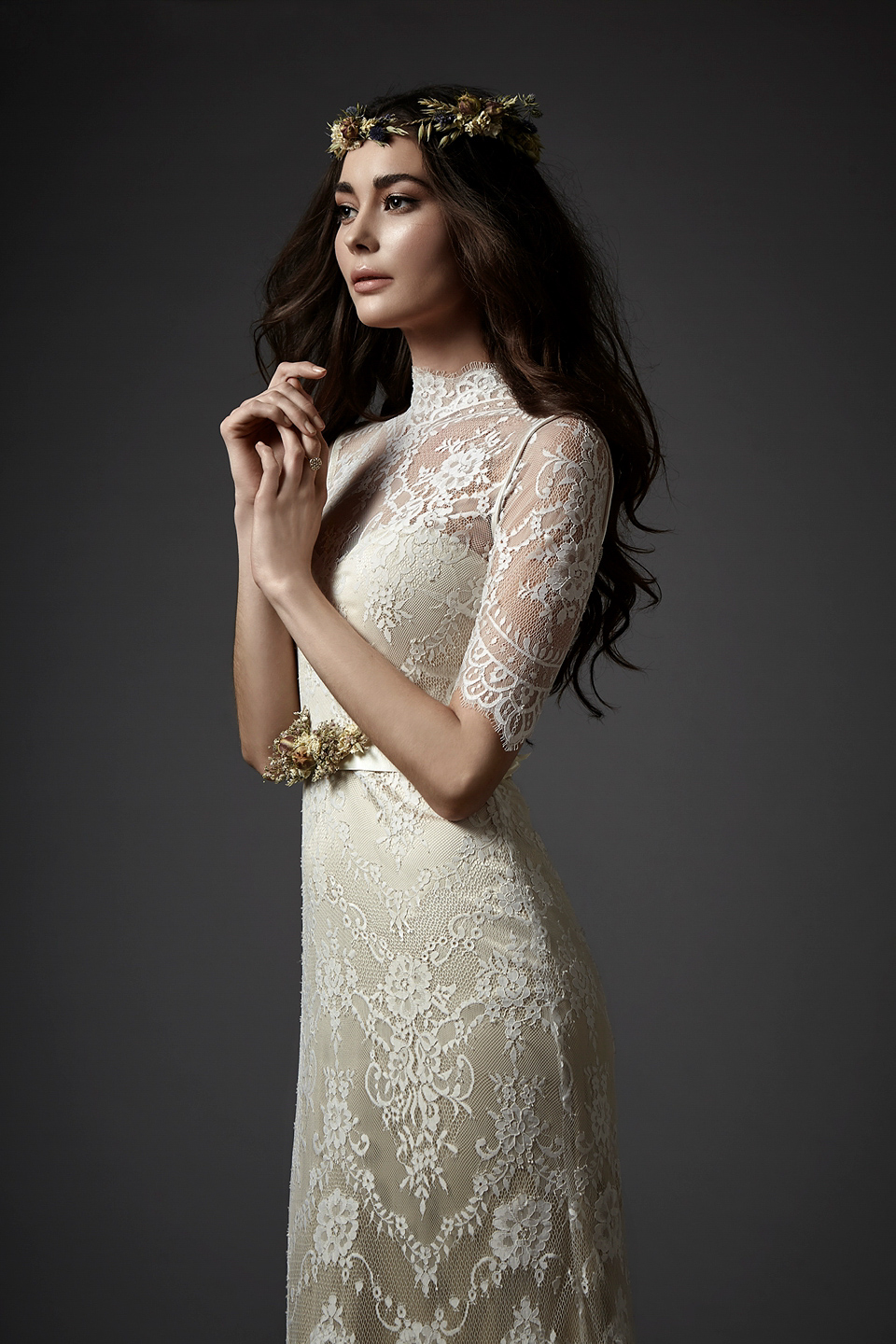 To view the latest designs in the Catherine Deane bridal collection, do take a look at the newly designed website. Here you'll find dresses, separates and accessories in the online shop as well as details of stockists around the world not to mention more about the Catherine Deane charity initiative, story and inspirational brand values.
The Catherine Deane showroom can be found at Unit 209, 70 Wapping Wall, London, E1W 3SS and bridal appointments are available between 11am and 7pm Tuesday, Wednesday and Thursday and between 9am and 5pm on Friday and Saturday. For all enquiries and appointment requests, please email [email protected] or call 020 7680 9716.
You can also connect with Catherine Deane on Facebook, Pinterest and Instagram.
Love Tamryn x
This is a sponsored post