For this Friday lunch time slot, I wanted to share these photographs that were shot by photographer Jere Satamo and both styled and submitted for a feature by Satu of bridal fashion adornments brand Aino. Satu was supported in styling this shoot by Saara of the Finnish bridal fashion brand, 'Pukuni'.
I love that through Love My Dress, I'm able to discover exciting new brands around the world like Aino and Pukuni, and it's always so inspiring when artists work collaboratively on something that oozes Love My Dress glamour and elegance, like these photographs.  I love the mood, tone and aesthetic of these images and hope you do to.
Film by Rabbit Visuals
The creative team used the historical and rustic environments they were working in to provide an exquisite textural backdrop for this shoot, one that would showcase and enhance the elegance and femininity of the handcrafted headpieces and delicate lace gowns they were working with.
Photography by Jere Satamo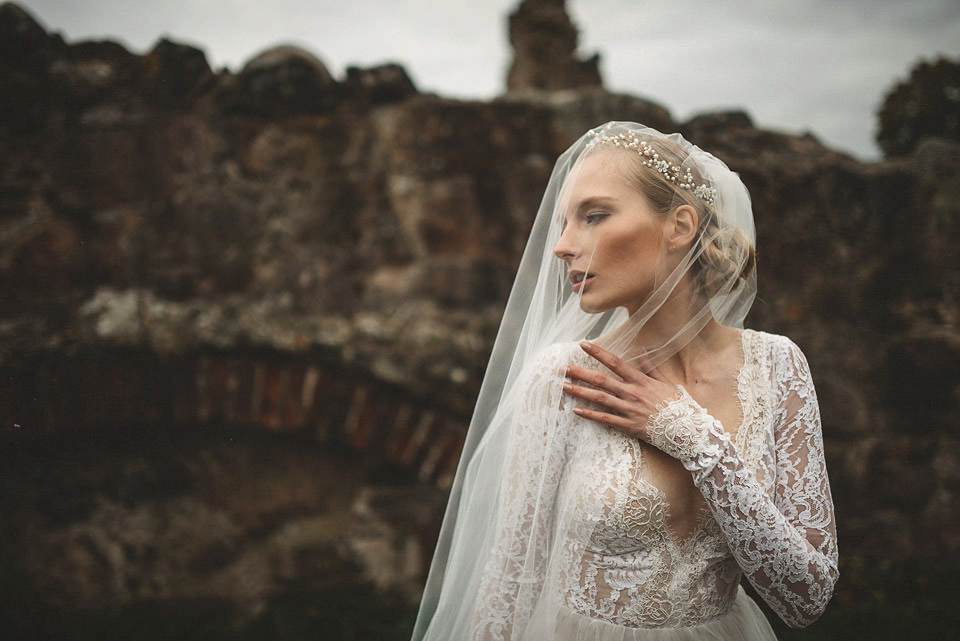 Satu told me more, "For a some time, Saara and I floated idea for a project, a collaboration witch could showcase the truly talented and passionate professionals we have as our friends and colleagues. We wanted to do a two-part shoot where we could show the sometimes cruel but at the same time beautiful Finnish nature in it's fall colours."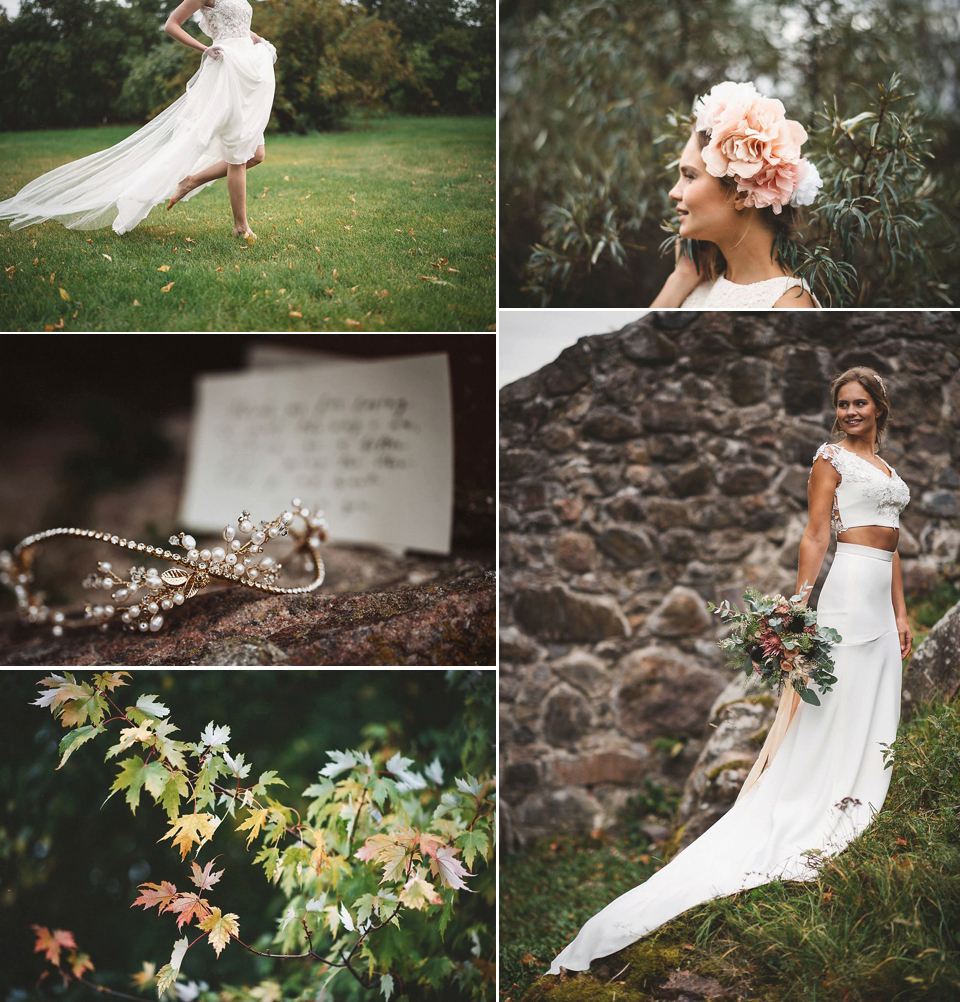 As the locations and colours of the season were  so strong, the team wanted to keep everything else simple, elegant and timeless.I think they did the most sensitively beautiful job…
"When Jere, the photographer suggested the location, the ruins of the medieval Bishop's Castle at Kuusisto – everything came together naturally. The ruins are old, small and so dreamy and surrounded by nearby forest, fields and running water."
Beautiful – images I hope inspire you today as much as they have me.
You can find out more about Finnish bridal fashion brand Pukuni by visiting their website pukuni.fi. My huge thanks too to photographer Jere Satamo.
Love Annabel x
Photography – Jere Satamo Photography
Styling & Concept – Saara of Pukuni and Satu of Aino
Bridal gowns – Pukuni
Bridal Adornments – Aino
Flowers – Kukka Fiori
Stationery – Makeadesign
Cakes – Gaggui
Props – Saara, Satu , Jonna
MUA – Mona Nieminen
Hair – Hanna Julku
Models – Mirka & Wilma
Location – Bishop's Castle at Kuusisto & Tuorla Maatalousoppilaitos, Finland