Even if you've only spent a tiny amount of time researching bridal shoes then you'll certainly have discovered the brilliant Charlotte Mills. We're proud supporters of Charlotte and her fabulous wedding shoes (that all come with a silver sixpence tucked inside for luck) so today, we're thrilled to share details of her first bridal shoe boutique and it's every bit as gorgeous as you would expect…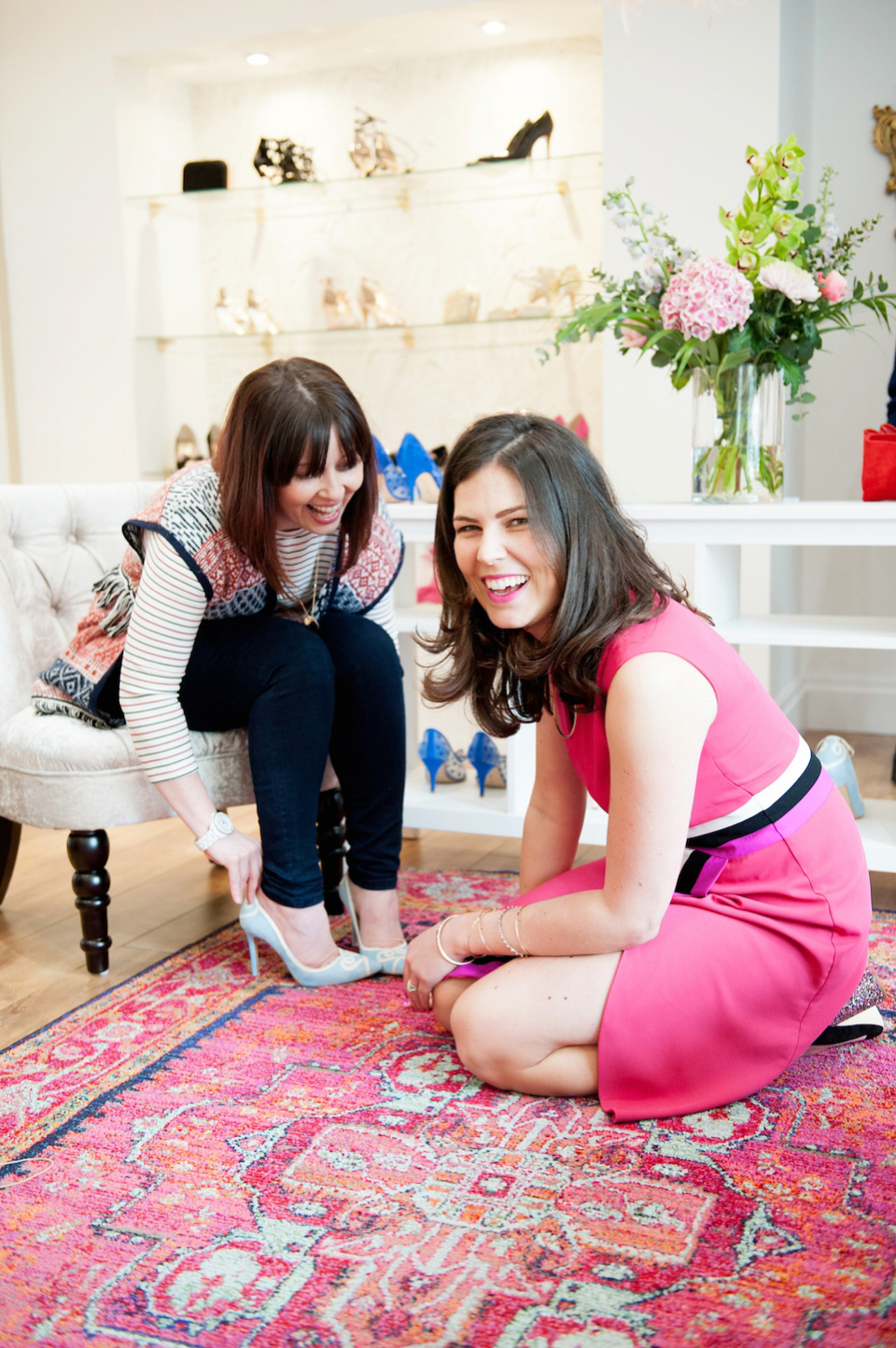 Charlotte Mills launched her bridal footwear brand in April 2014 and, it's fair to say that her designs, some with glitter block heels or delicate ankle straps are just fantastic. Charlotte's signature heart designs have become rightly famous in the wedding world and we always smile when we see Love My Dress brides wearing Charlotte Mills wedding shoes.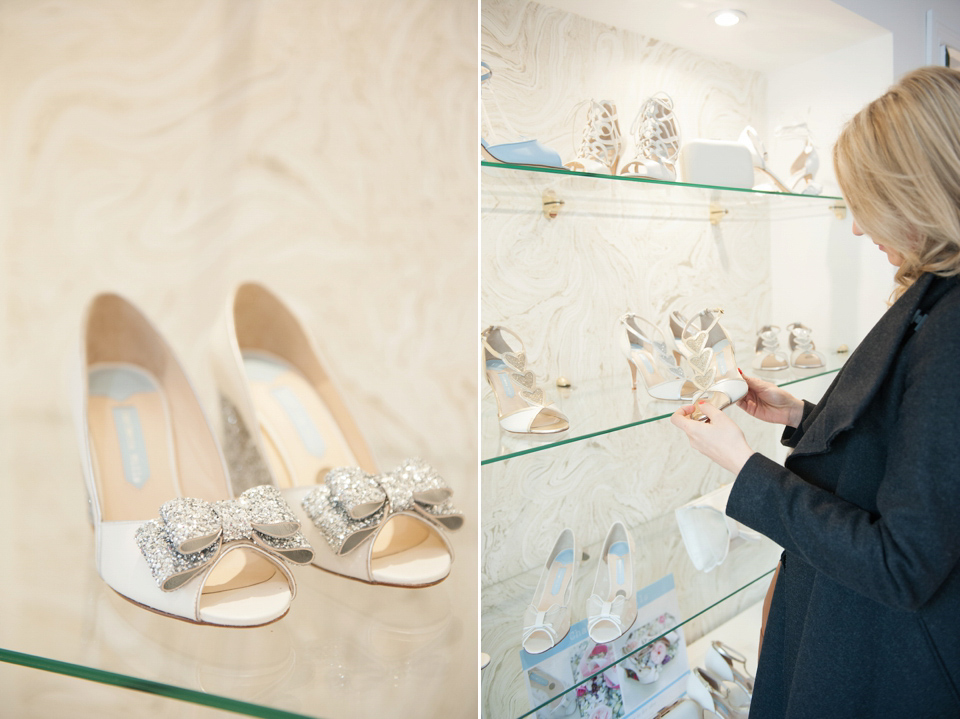 Opening a dedicated boutique has always been high on Charlotte's list of business goals and we're overjoyed to see her achieve her dream.
"This is something I've dreamt about from the very beginning," says Charlotte. "It's amazing to meet with brides and help them find their dream shoes. I feel like I'm part of their special day and I find it really inspiring hearing about each bride's story and their amazing wedding plans."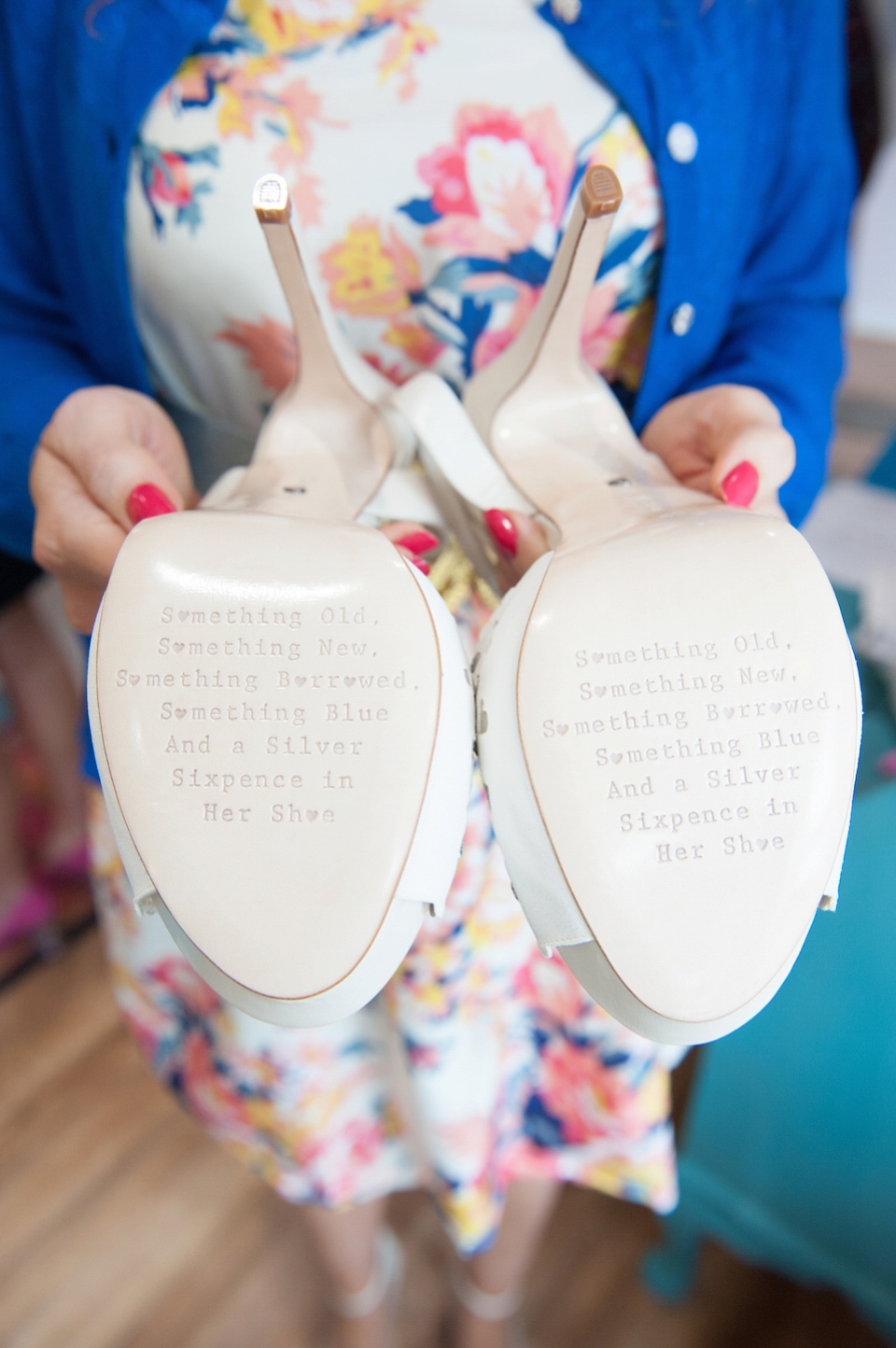 You'll find the Charlotte Mills boutique in the incredibly picturesque village of Uppermill in Saddleworth and, it has to be said, that this is a great spot for a day out with bridesmaids and friends. The village is full of boutiques, cafes and wine bars so, once you've say goodbye to Charlotte and left bridal shoe heaven, there's so much else still to enjoy.
The boutique is, as you would imagine, impeccably designed and of course, it fits perfectly with the Charlotte Mills style. There's an eclectic mix of colours, metallic touches the pops of pink and glitter that Charlotte is so well known for. It's a deliciously light, bright environment and, crucially, there's plenty of space for you to try on Charlotte's butter-soft bridal shoes in heavenly comfort.
If provenance is important to you then you might like to know that the boutique is now the only designer ladies footwear store in the North West where shoes are designed in-house. Charlotte will also be on hand in the boutique to help brides find their dream wedding shoes and accessories. Could you wish for a more personal service?
And the boutique isn't the only new thing that Charlotte has been showcasing this spring. At the boutique's launch party in early March, there was also a preview of the first ready-to-wear collection from Charlotte Mills. Featuring the same unique styling that's made her bridal collection such a hit, we have no doubt that this new collection, that also includes luxury handbags and accessories, will be a runaway success for Charlotte.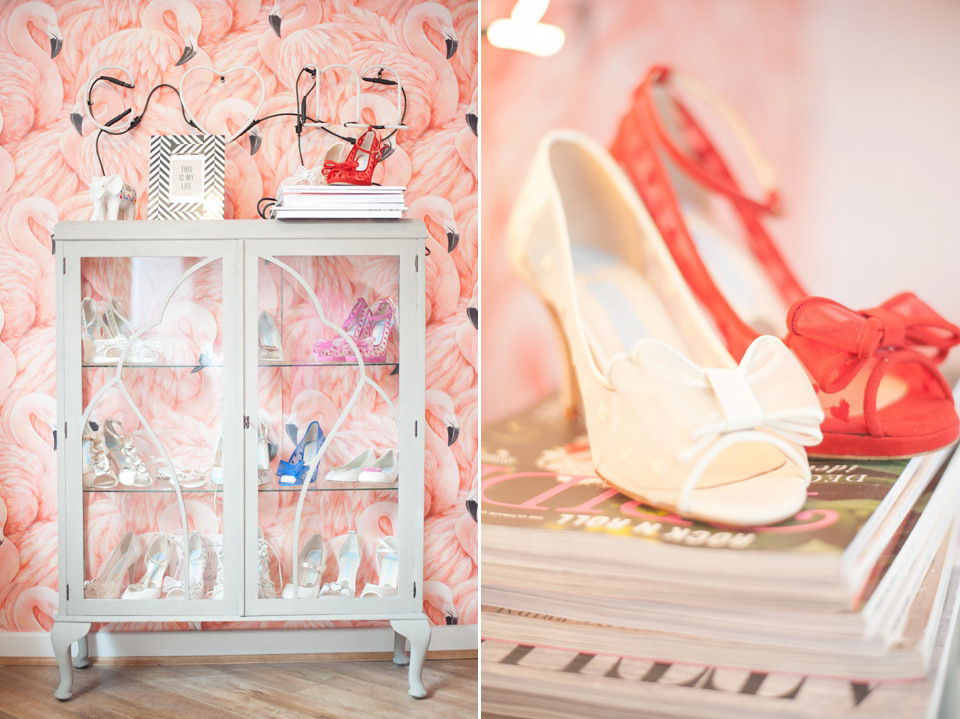 All of us at Love My Dress wish Charlotte so much joy and happiness in her new boutique and we can't wait to see what excitement is next for Charlotte Mills.
The Charlotte Mills boutique can be found at St Chads, off High Street, Uppermill, Saddleworth, OL3 6AP. The doors to bridal shoe heaven are open Monday to Friday 9.30am-4pm with Saturday and Sunday openings by appointment. You can get in touch with the boutique on 01457 879900 or via [email protected].
If you're unable to visit Charlotte's boutique in person, Charlotte Mills wedding shoes are stocked by over forty retailers around the world and you can, of course, purchase your shoes online from the Charlotte Mills website.
If you'd like to view Charlotte's latest collections, shop securely or just find out more about the brilliantly British brand, do take a look at the website. You can also connect with Charlotte via Facebook, Twitter and Instagram for regular glimpses into her super pretty world.
Love Tamryn x
This is a sponsored post