I know I've said it before but I've been in the wedding world for over a decade now so when I tell you that I've spent a very long time gazing at the images that I'm about to share with you, you know they're something incredibly special. Dear readers, today I am thrilled beyond words to introduce you to Nouveau, the 2016 collection of wedding gowns from the wonderfully talented couture designer, Vicky Rowe.
Now I have been a fan of Vicky Rowe's sublime vintage-inspired wedding dresses since her first collection back in 2013 and I know Annabel shares my passion for these timeless, deliciously embellished wedding dresses.
Vicky is based on the edge of the Snowdonia National Park in Wales and yet her dresses are bought and loved right around the world.
"I'm inspired by Art Nouveau and Art Deco design not to mention my travels," says Vicky. "All my dresses are all sewn by hand on the mannequin and it's the quality of craftsmanship that really makes my designs special."
"Every dress is unique as each of my beaders has an individual style and puts their own flourishes into the dress that can be seen at close quarters."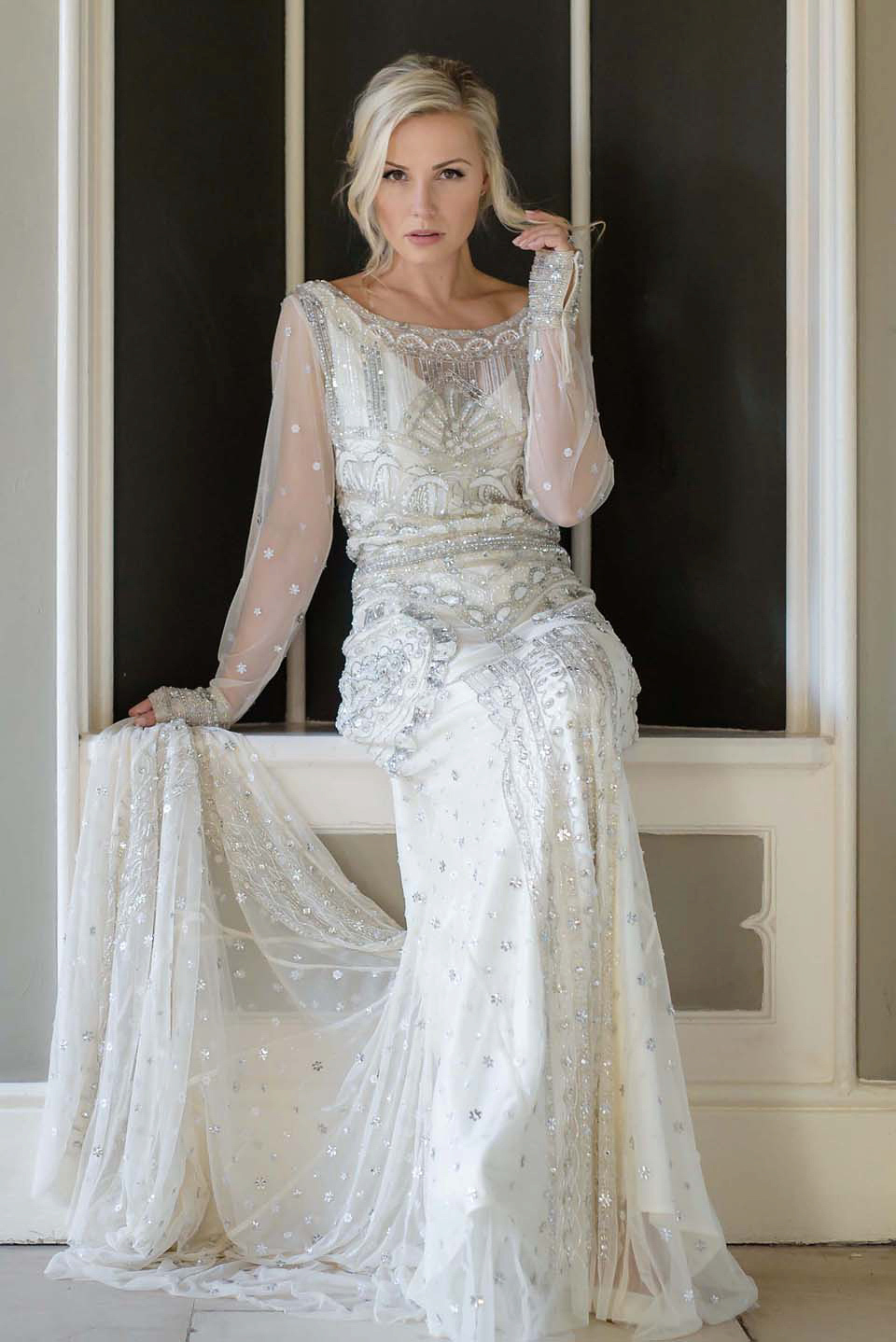 And it's this beading, that has been described as 'exquisite' by one of the top bridal boutiques in New York, that really is the hallmark of a Vicky Rowe gown and the new Nouveau collection is no exception.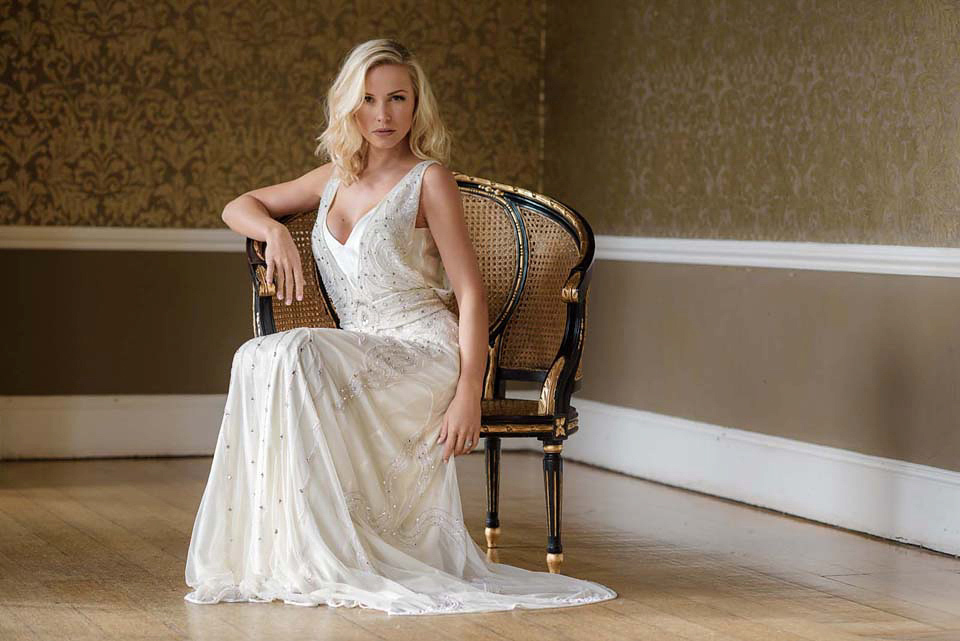 These 1970s inspired designs are heavenly – think floaty sleeves, effortless draping and plenty of the meticulous embellishments that make every Vicky Rowe wedding dress a thing of beauty. This collection is sophisticated, romantic and if you're looking for a gown that's truly once-in-a-lifetime, you really need look no further.
There's just so much in the Nouveau collection to love. Gowns with deep Vs front and back, sheer sleeves, embellished cuffs, strikingly shaped and beaded accents not to mention skirts that flow and flatter. I also adore the high-necked, seemingly decorous, designs that then surprise thanks to a revealing open back. This is consummate bridal design and I will admit here and now that I'll envy every bride who wears Vicky Rowe on their wedding day.
"The collection blends many of my favourite style statements from bygone eras, utilizing the classic 1970s silhouette and adding the Art Nouveau beadwork that was made famous in the 1920s and 1930s. The result is unique – perfect for the bride that prefers a timeless look that will never go out of style rather than a trend-led look that might become dated very quickly."
Vicky's commitment to quality also goes far beyond the look of the dress as she places a huge importance on ethical production. Each gown is fair trade and Vicky herself works directly with local businesses in India, carefully sourcing materials for her dresses. This is not fast fashion and the gowns are not the result of mass production. It's intimate, personal and altogether perfect.
In addition to the glorious Nouveau collection, Vicky has also launched a brand new selection of hand dyed bridesmaid dresses. All these dresses are fully customisable so you can select your perfect combination of sleeve and dress length as well as material and bead colours. As you would expect, these gowns are also superbly made and an absolute joy to wear.
I have no doubt that the images in this feature of the Nouveau collection from the fabulous Vicky Rowe have completely distracted you from whatever you were doing so I'm just going to creep quietly away and leave you to enjoy these remarkable designs for as long as you like.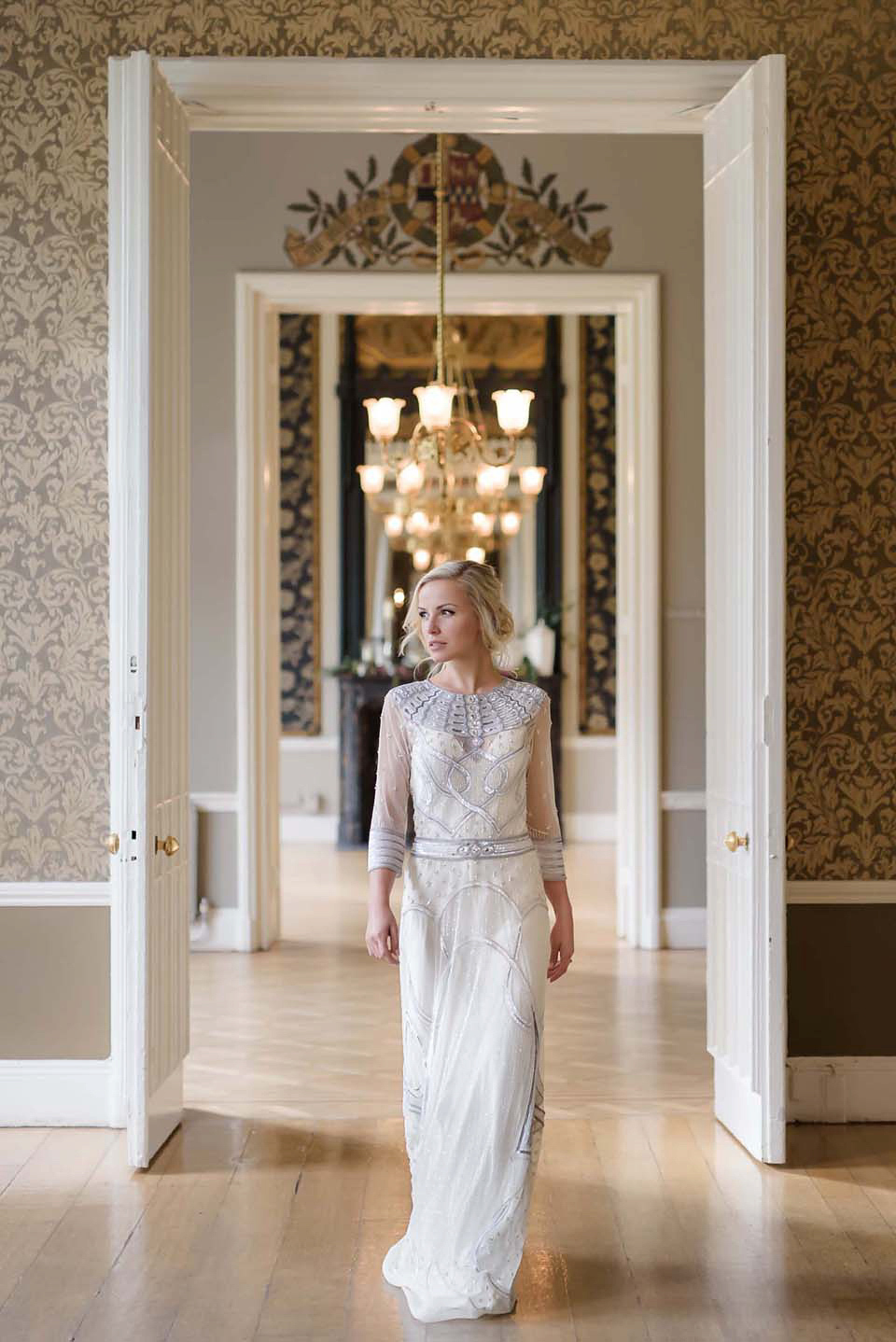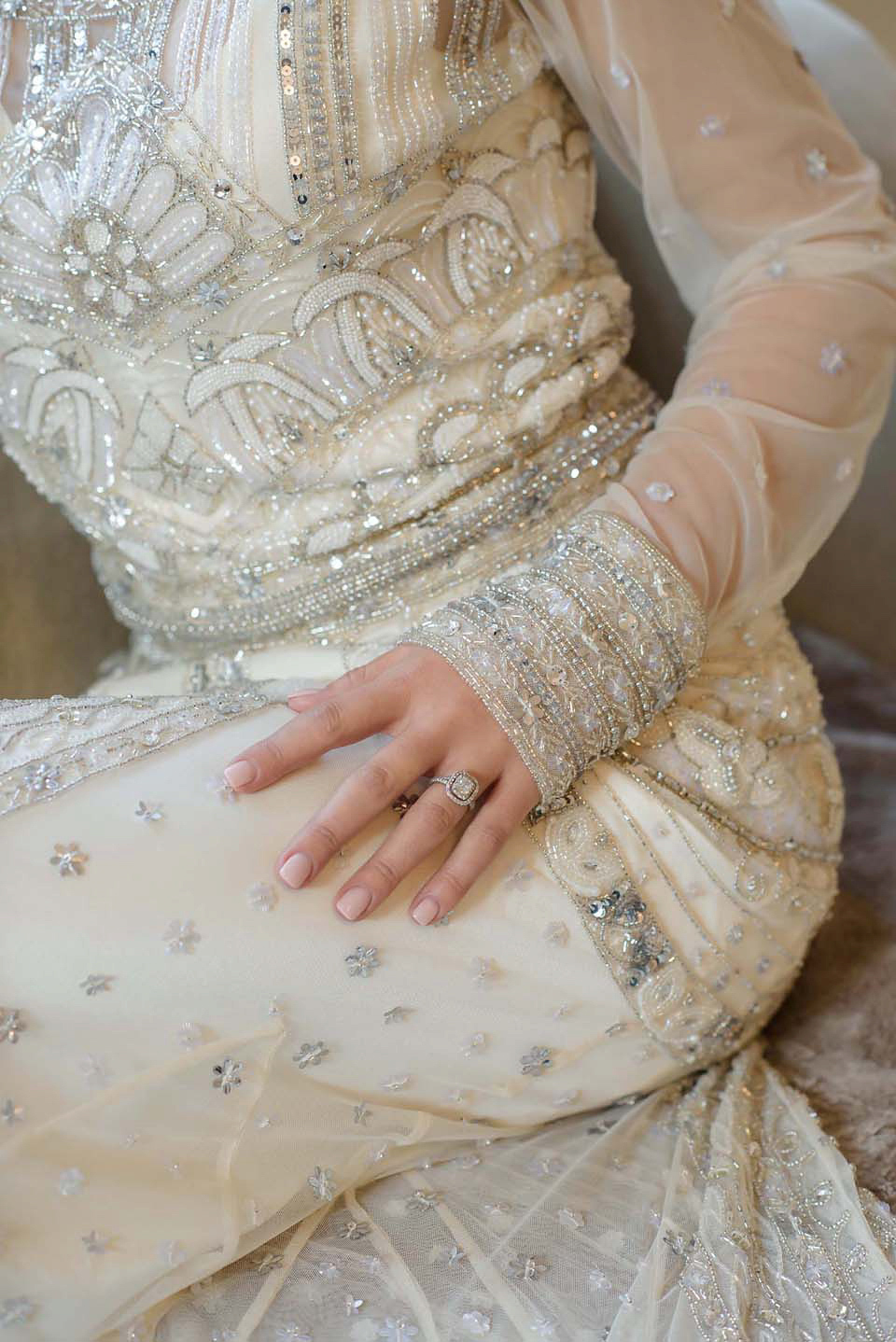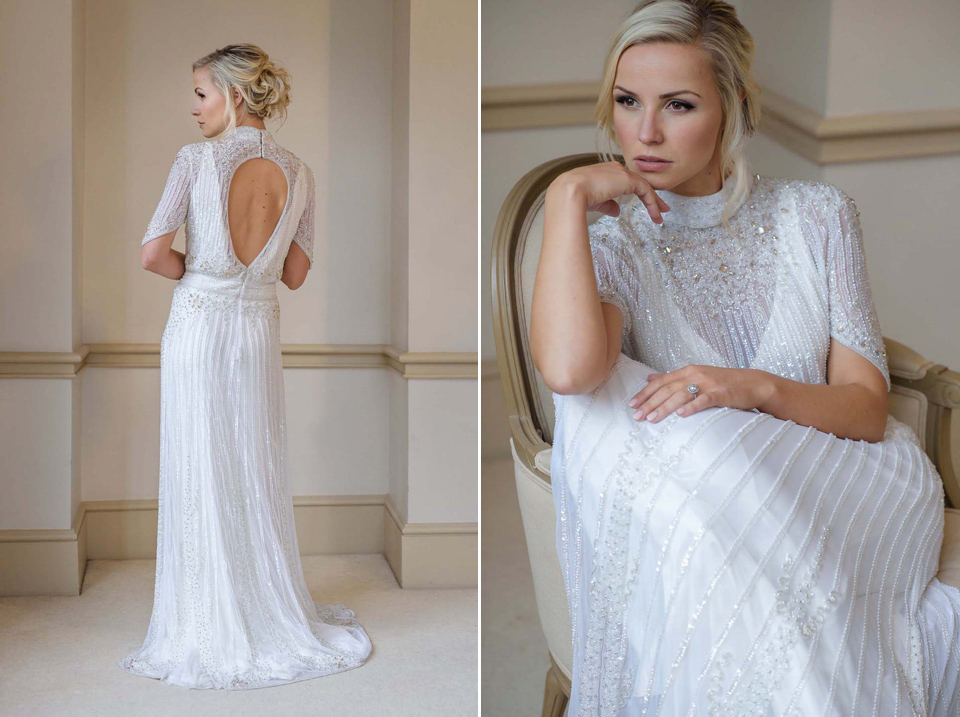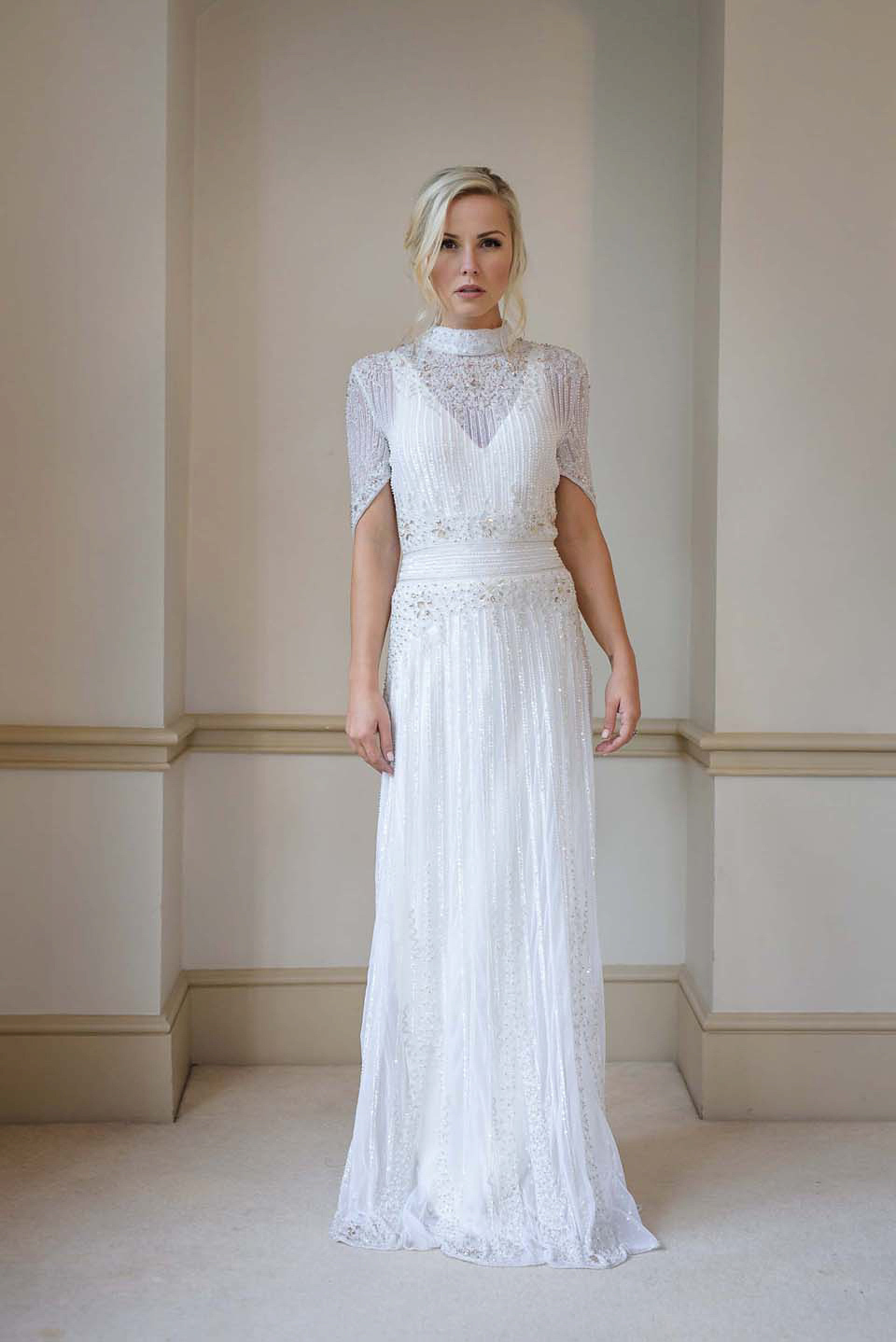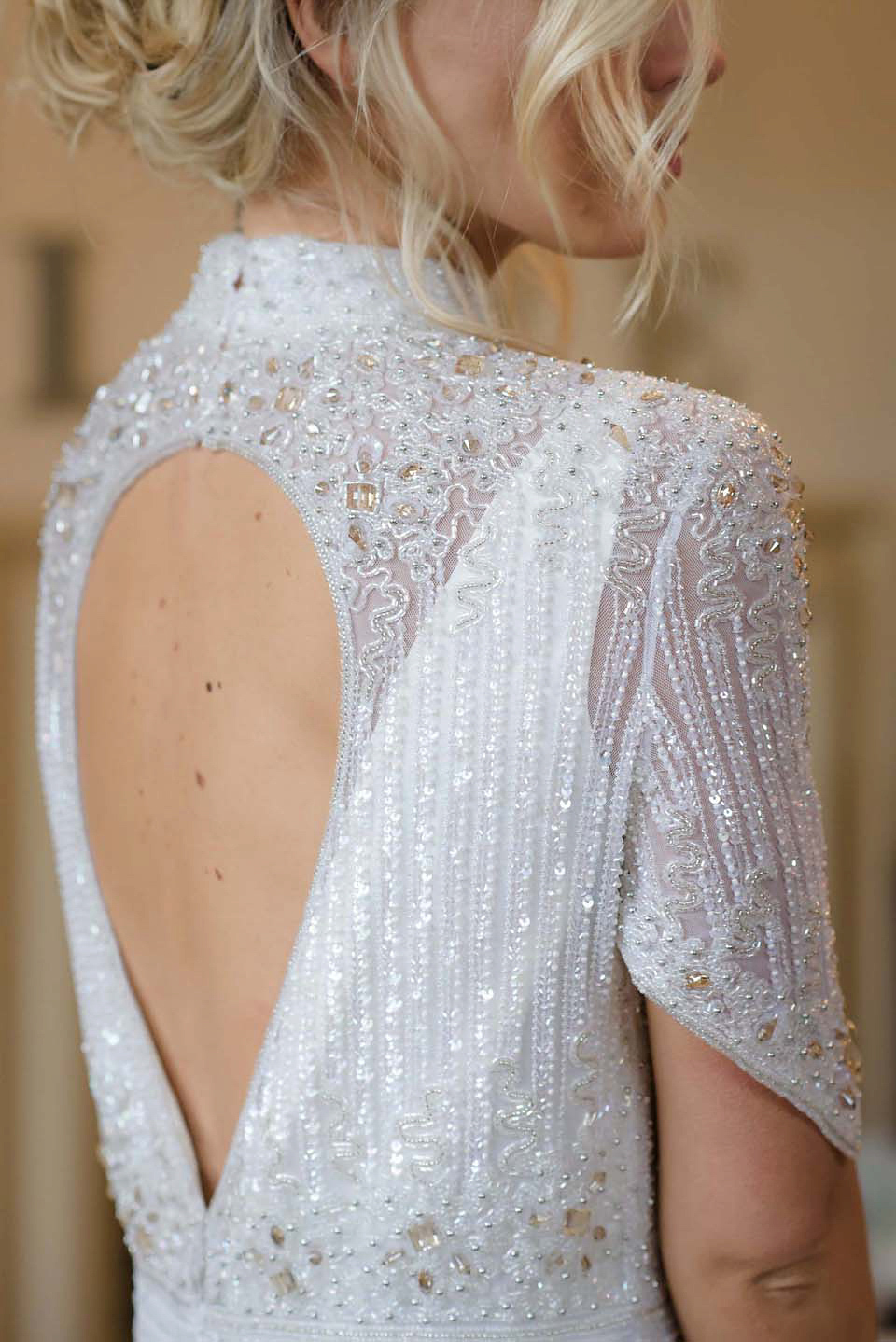 Wedding gowns from Vicky Rowe are made to order and range in price from £2200 to £4900. Bridesmaid dresses start at £250. Wedding dresses are made to measure for every bride and gowns usually take between 4 and 8 months to complete.
Luella's Bridal in London is hosting a Vicky Rowe Designer Day on 12th March where you'll be able to view and try on gowns from the new collection and receive 10% off if you order at the event. Contact Luella's Bridal on 020 8879 7744 to make your appointment.
For more information on the Nouveau collection and Vicky Rowe, do take a look at the website. Here you'll be able to find your nearest Vicky Rowe stockist and also view Vicky's brilliant accessories collection and make an appointment to discuss your wedding dress with Vicky herself.
You might also like to connect with Vicky Rowe on Facebook, Twitter, Instagram, Pinterest, Google+ and YouTube for the latest information from this outstanding British designer.
Love Tamryn x
This is a sponsored post