Hello and welcome to another week. Let's be honest, Mondays can be a little tough can't they so why not take a little time out right now, as we're thrilled to share an exclusive interview with you. We've long been supporters (in fact, you could say real fans) of the brilliantly talented Catherine Deane. We also know that our readers love Catherine Deane as we've featured so many real weddings where brides have worn Catherine's designs.
Catherine's deliciously feminine bridal collection combines the timeless and the contemporary in the most exquisite ways. She used long-forgotten crafts and skills alongside modern design cues and uniquely stylish twists. It's amazing to see gowns that can appear so simple yet so intricate at the same time. I did tell you we were massive fans!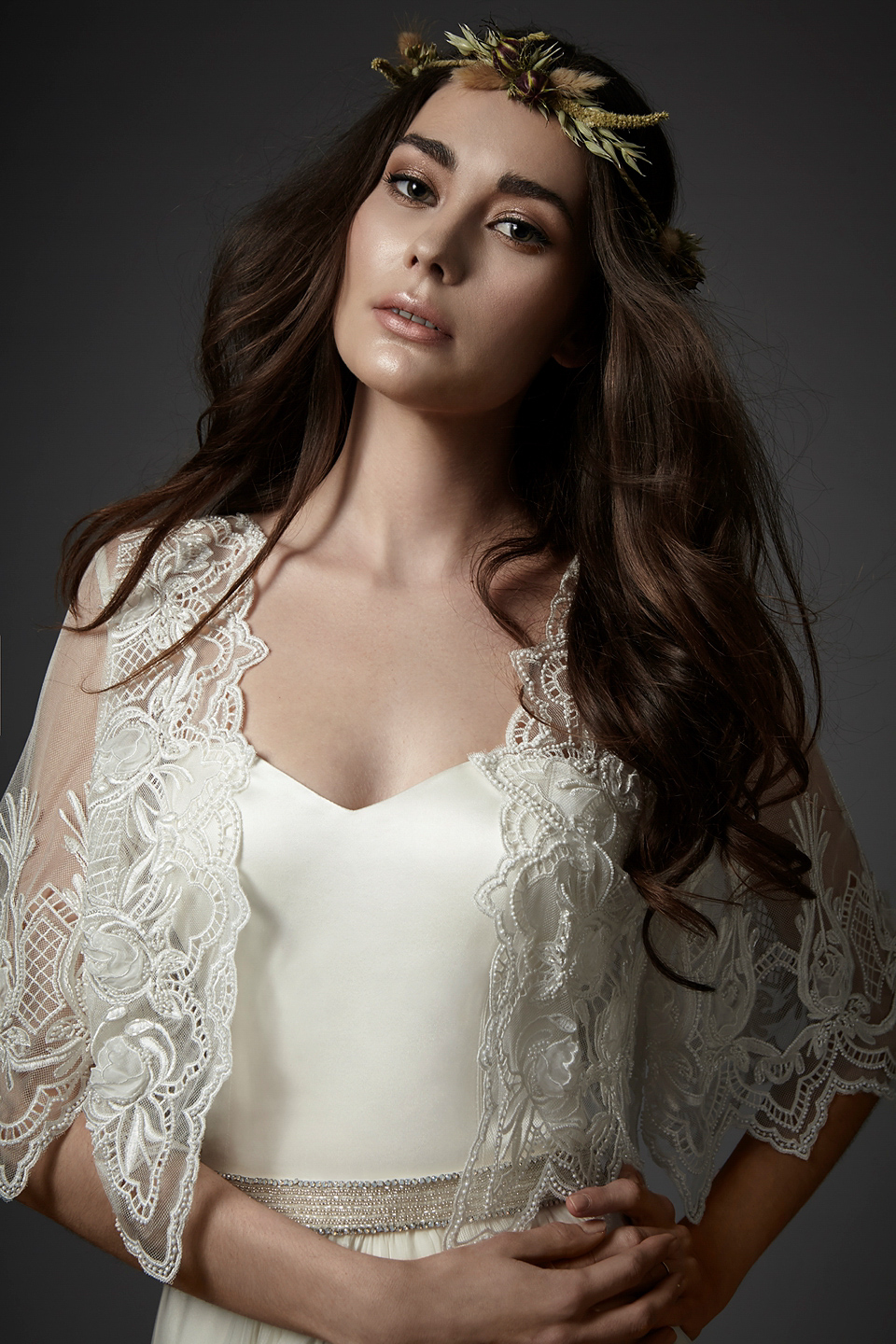 Wedding dresses by Catherine Deane also have a strength and confidence that belies their beauty. The figure-skimming silhouettes are truly superb and I can imagine how delighted any bride would be to wear one of these perfect designs.
So, it's time to hear from Catherine and find out more about her inspirations and driving passions…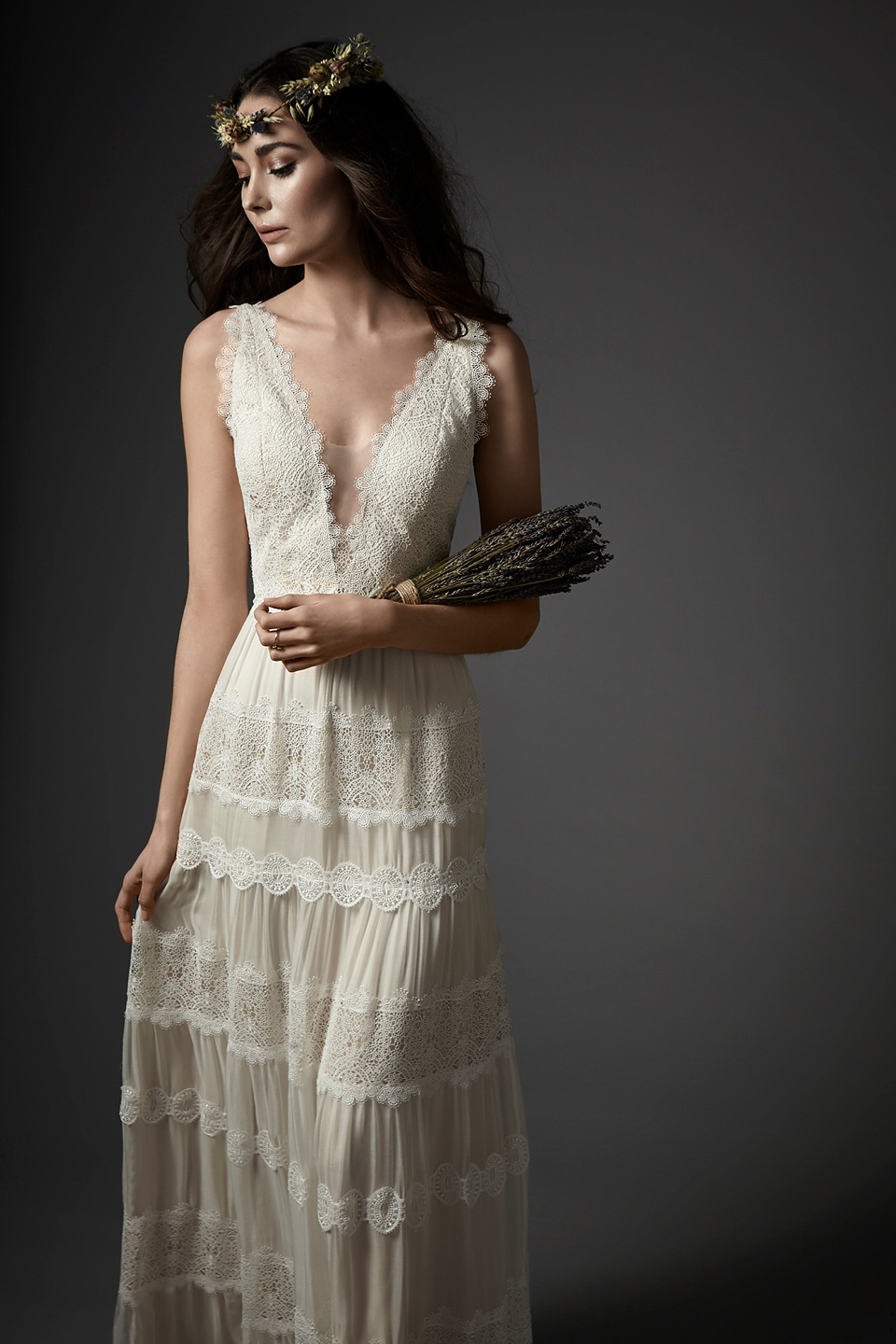 Catherine, welcome to Love My Dress! Could you tell us a little bit more about your unique design style? How do you balance traditional techniques with contemporary styling?
I love being both a bridal and ready-to-wear designer and this orientates me in balancing traditional and contemporary design, while keeping the bridal ideas fresh and modern and the ready to wear concepts romantic and feminine.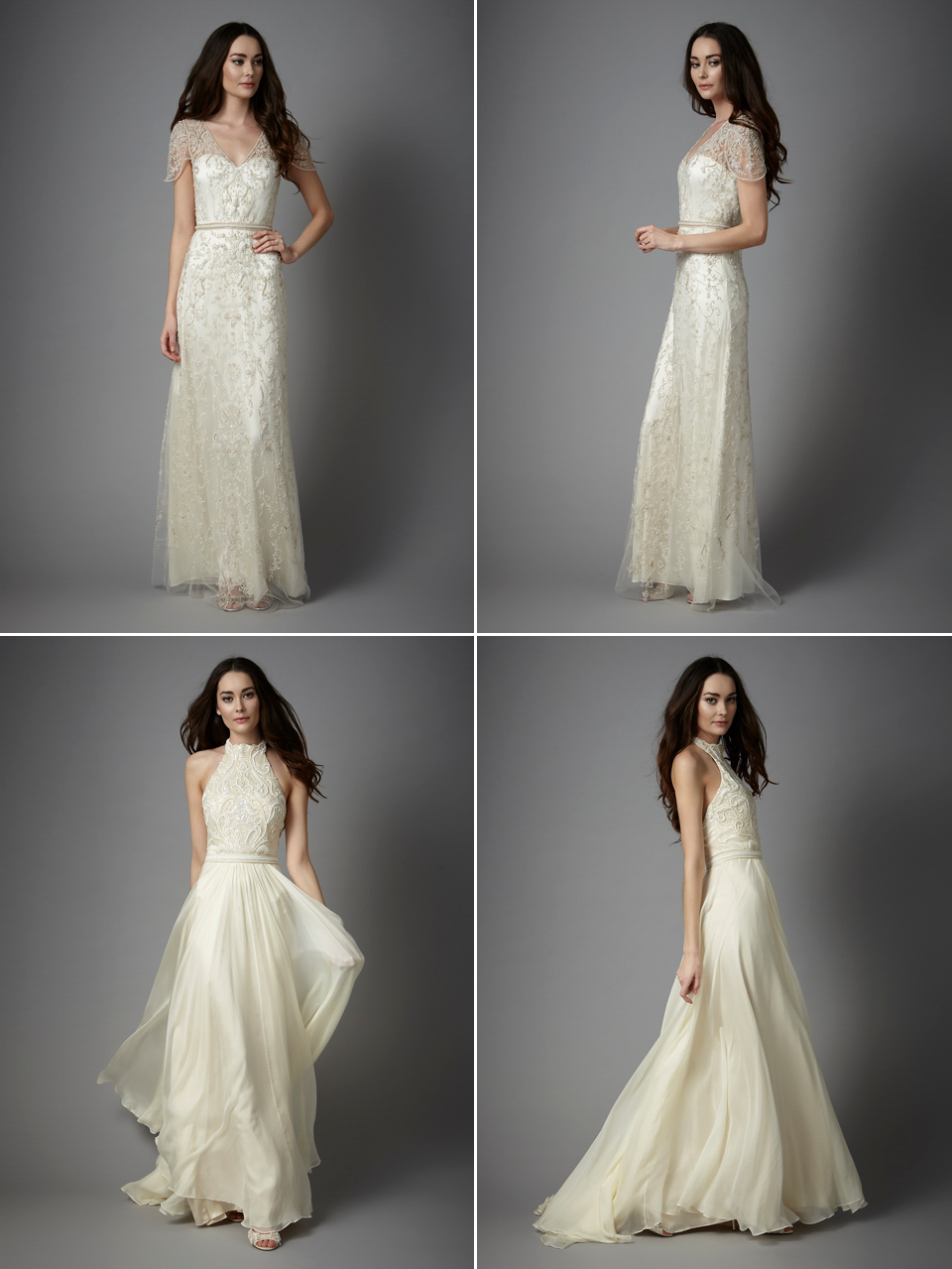 Why bridal? Why did you choose to concentrate on this area?
At this moment, I have an equal standing in both bridal and ready to wear design.
When I started the brand in 2005, it was purely a ready-to-wear collection but my handwriting is romantic and feminine so it was not long before the bridal world approached me for wedding dresses. I think they loved the romance in the dresses and also that I brought with me a little edge and contemporary feel, something fresh in the market.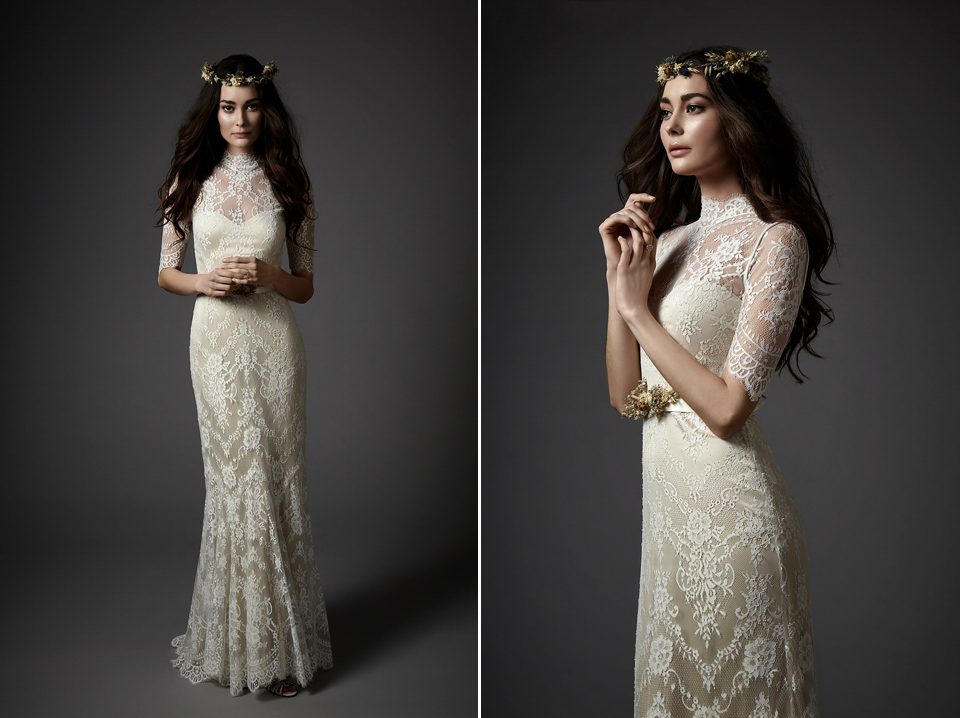 It was not until 2010 and a collaboration with BHLDN that things really took off for me in the bridal world. It has been a blessing to work with such an amazing company and people.
In 2012, I opened a beautiful showroom in Wapping, London and started our e-commerce site for the EU and UK markets where we work directly with customers. In addition to this, we have opened up to new bridal retailers in the past year and we now have over 60 bridal stockists worldwide.
Bridal is such a lovely business to be involved in and I feel privileged to dress so many women on such a special day and to be a part of this energy of love.
What's the process when you design a new collection?
It's a treasure hunt! I start by gathering trims, laces, tulles, beads, and antique techniques – anything that 'speaks' to me and makes my heart 'flutter'.
I spend some focused time connecting elements – creating a textural mix and display and then I work on the mannequin, draping and piecing together ideas until I feel I have a good balance in each piece.
These days, I am moving away from 'themed' collections and am being guided in the moment of what I love and would wear most – it all comes together in the end. I give thanks each day that I am able to create in such a free and expressive way and have an audience that loves it.
Do you have a favourite moment in the process?
There's that time towards the end of developing a collection when the reality of the designs come to fruition and sometimes it's like they have a life of their own and leap out to surprise me!
You use the most wonderful ranges of laces in your collections (I'm thinking of the textures rose lace dresses and the Victorian/Art Nouveau style laces in particular). In your opinion, why is lace so perfect for bridal and how do you ensure this traditional fabric has a contemporary look? 
Thank you! I have had a love affair with lace from a very young age when I started making my own dresses.  There is something so sensual and feminine about lace – there's the fact it is partially sheer (a little naughty) but then can be made to also look rather ladylike (not so naughty).
Lace is so versatile and expressive as a medium for me and I will never get tired of working with it. In design, as in life, I am constantly looking at duality and balance, and I so enjoy exploring this medium while bringing in a little bit of edge – hard meeting soft, light meeting dark, masculine meeting feminine. It's a dualistic universe after all!
Do you design with a certain type of bride in mind? 
Yes and the secret is very simple – I make what I would love to wear!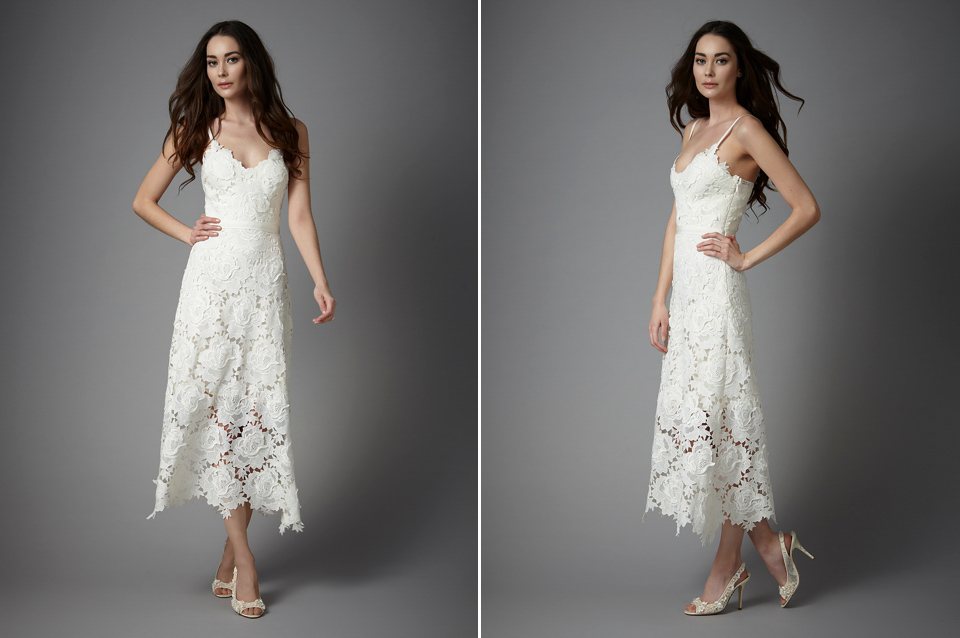 Who are your bridal style icons?
I've always loved Alexander McQueen's work, as I relate to the dualities explored therein. I also admire some greats of the past such as Vionnet for her draping and goddess like dresses and Coco Chanel for her tenacity.
If you could design a wedding dress for anyone (from history or a current figure), whom would you choose and how would you dress them?
It would have to be a powerful female role model, expressing her freedom within making her vows. So I'd have to choose a badass beauty with a heart of gold – maybe Taylor Swift – that would be really fun!
What do you think are the most important things a bride should consider when they're choosing their gown?
What makes you feel good? Forget about all the other opinions and just go with what feels most like 'you'. This day is so pivotal and the start of a new chapter in your life so the best message to put out into the universe is 'This is the most ME I can be'!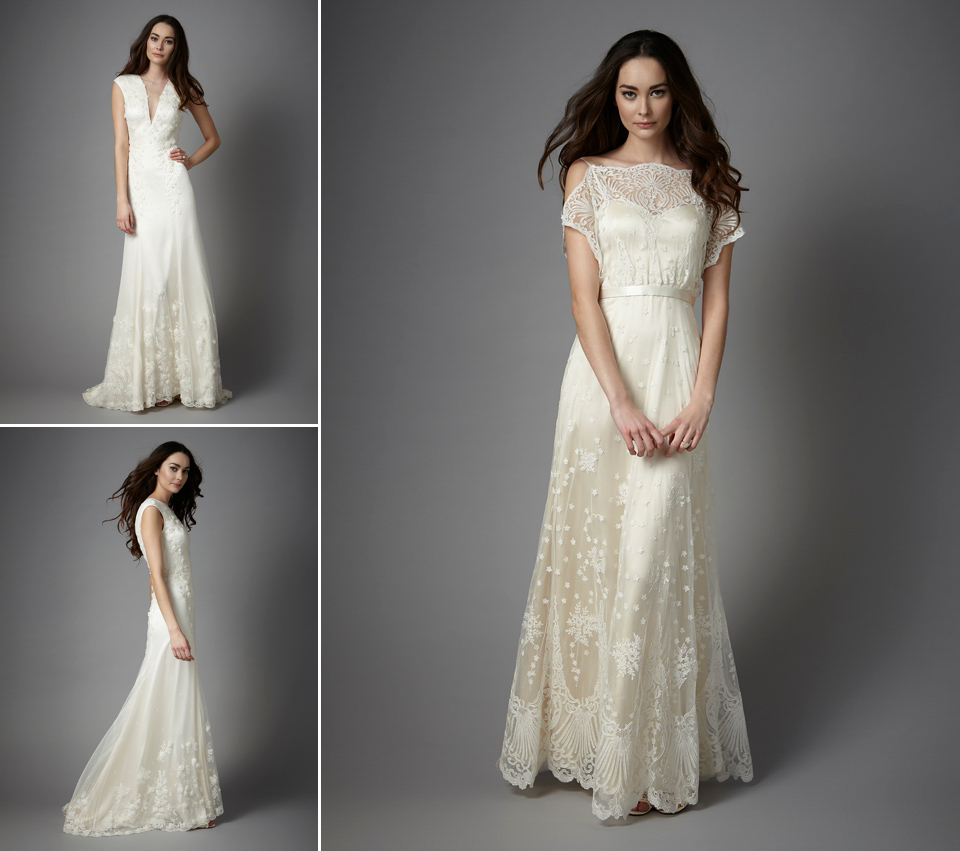 Is there a style that's flattering for everyone?
I think our soft gathered silk tulle gowns, such as the Laverne gown, are the most versatile and flatter many different body types.
How do you stay inspired and motivated season after season?
I really love what I do – I am a natural seeker, I love creating beauty and I love to make people happy. I think we are in an important time where women can be more expressive and empowered then ever before. I simply want my dresses to support the goddess in all of us.
When you're not designing, how do you like to spend your free time?
I love quiet time so enjoy yoga, mountain climbing, reading, meditation & contemplating life as well as, more recently, hoola-hooping! I really enjoy having beautiful meaningful discussions with friends and family and thinking up progressive ideas and visions for both my life and work. Finally, I love playing and dancing – but not in a nightclub!
What styles and trends do you think we'll be seeing more of in coming seasons and years?
Bridal separates have gone stratospheric! I think the bridal world is opening up to a more contemporary approach in both terms of sales and approachable dressing.
The e-commerce bridal space is sure to surge and grow and lines between ready-to-wear and bridal become blurred as brides choose to dress as a natural extension of their personal style as opposed to a more traditional approach of the past.
Finally, what should we expect next from Catherine Deane?
A global bridal retail sales platform that can bring our wedding dresses to all goddesses within 2 days instead the usual 6 months wait. We are opening our NY bridal showroom early June 2016 and e-commerce will follow on for the US. The Asian/Australian markets are next on my list as I am spending most of my time now in Hong Kong. It's certainly an exciting time!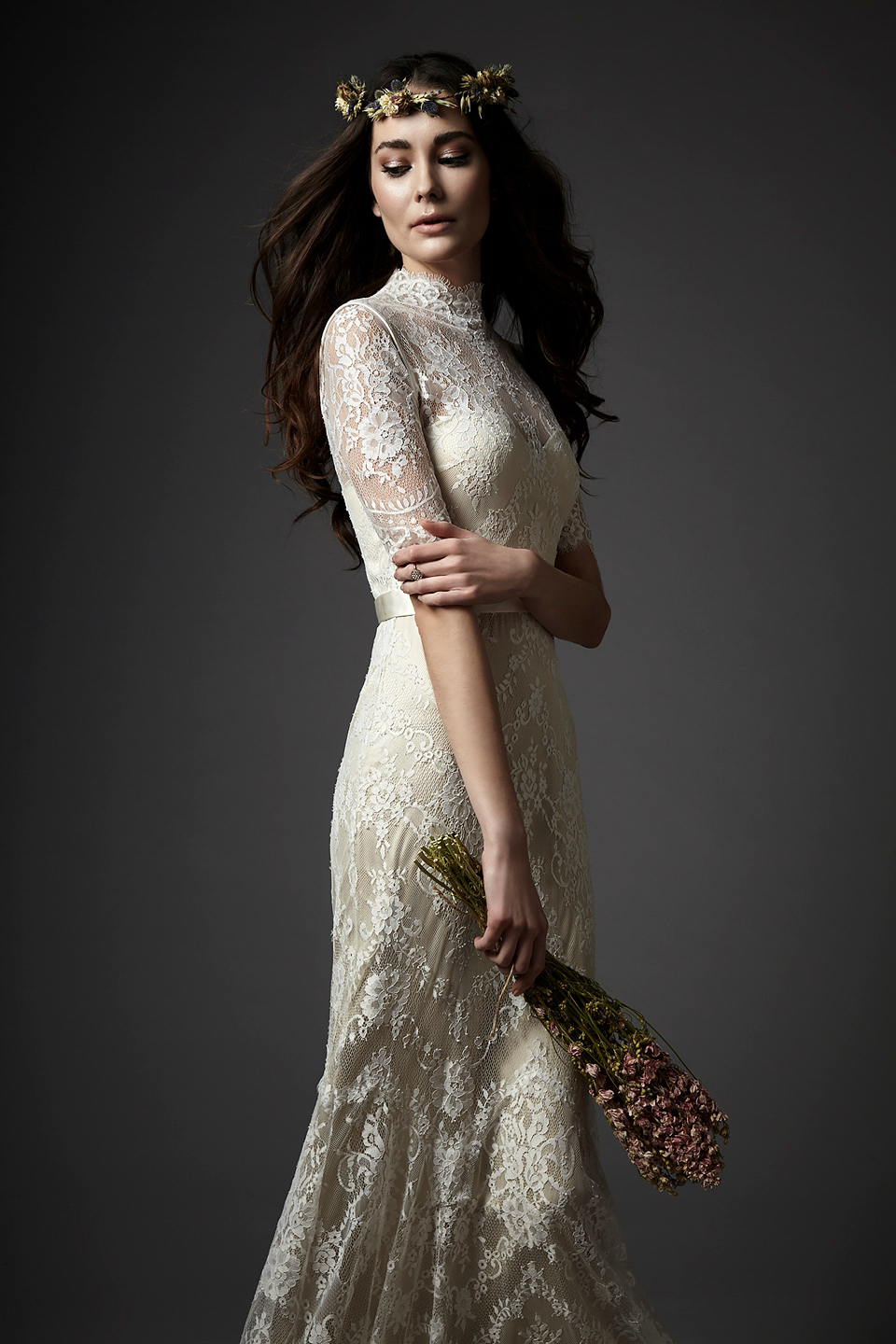 I'd like to thank Catherine for taking the time to speak to me. If it's even possible, I'm even more in love with Catherine's unique and beautifully crafted wedding dresses. It's a pleasure to get to know the designer who brings these extraordinary designs to life.
To view the latest designs in the Catherine Deane bridal collection, do take a look at the newly designed website. Here you'll find dresses, separates and accessories in the online shop as well as details of stockists around the world not to mention more about the Catherine Deane charity initiative, story and inspirational brand values.
The Catherine Deane showroom can be found at Unit 209, 70 Wapping Wall, London, E1W 3SS and bridal appointments are available between 11am and 7pm Tuesday, Wednesday and Thursday and between 9am and 5pm on Friday and Saturday. For all enquiries and appointment requests, please email [email protected] or call 020 7680 9716.
You can also connect with Catherine Deane on Facebook, Pinterest and Instagram.
Love Tamryn x
This is a sponsored post