Happy Friday y'all! Today I am heading to the delightful Center Parcs for a fun-packed weekend with my husband and all of his family. Fingers crossed the weather cheers up for us. My activities, however, stretch as far as a swim but I will be found mostly in the spa.
We are kicking the long weekend off with the wedding of Sabrina and Richie. Sabrina is deputy head of hair, wigs and makeup on Kinky Boots currently showing in London, and also runs a wedding hair and make-up business, and Richie is head chef at The Dairy – a restaurant I have heard fantastic things about, by the way. Quite the couple!
The pair got hitched on 28th June 2015 at Micklefield Hall, Rickmansworth in a beautiful outdoor ceremony combining Jewish traditions and their non-traditional views. We love these photographs taken by Kat Hill. Sabrina and Richie also had their nuptials filmed by American company Long Haul Films, showing us close-ups of all of those details and some unseen shots of the venue.
"We are both from Jewish backgrounds; although we are not observant it was important to recognise this. It was especially important to make family and friends feel comfortable on the day. Our parents are very traditional Jewish and we had to take great care to stand up to not being religious at all."
Photography by  Kat Hill + film by Long Haul Films (not available in the UK)
Our bride is very lucky that she has been friends with the fabulous bridal designer, and Little Book for Brides member, Charlotte Wilden for years and it only seemed natural that Sabrina would have her dress made by Charlotte.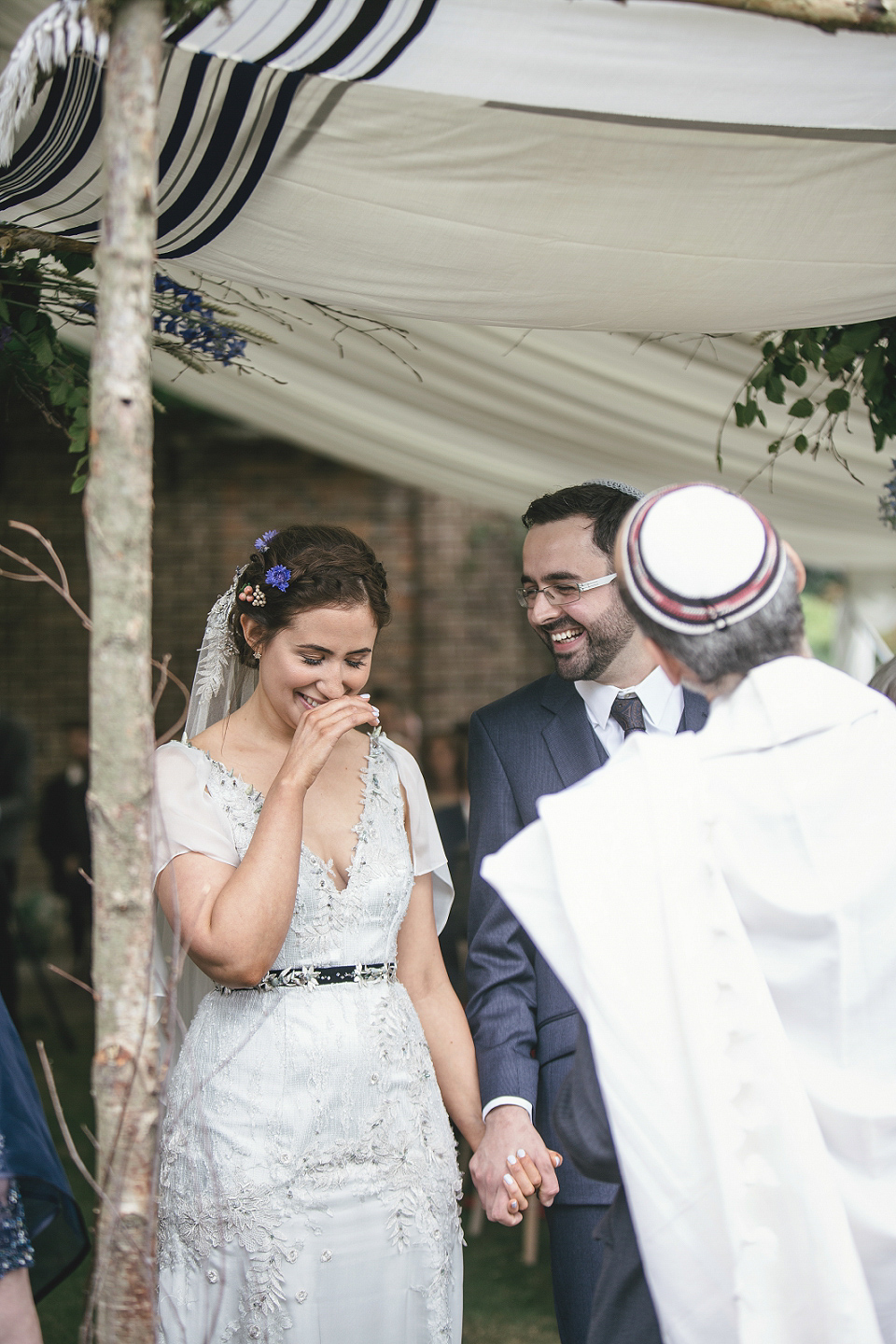 The two piece that Sabrina chose is so beautiful with all of that embellishment and I LOVE that Sabrina has opted for a little colour and added an embellished black belt. There is something very fresh and stylish about adding a black belt to a bridal gown.
"I loved that it wasn't white, that it had greens, blues and greys, that it was leafy and had studs on it!"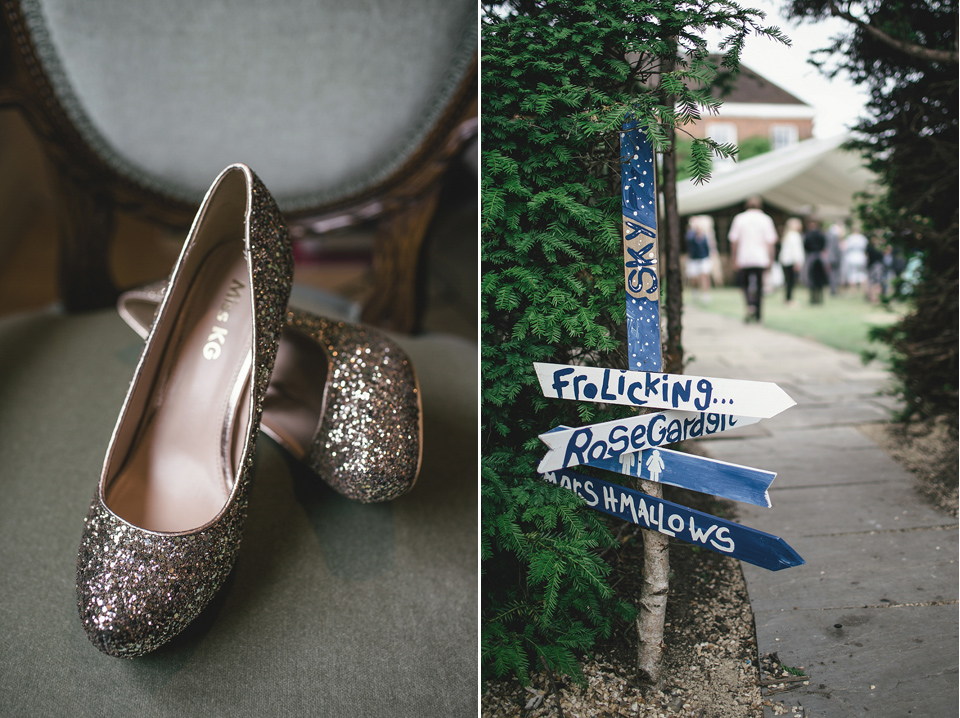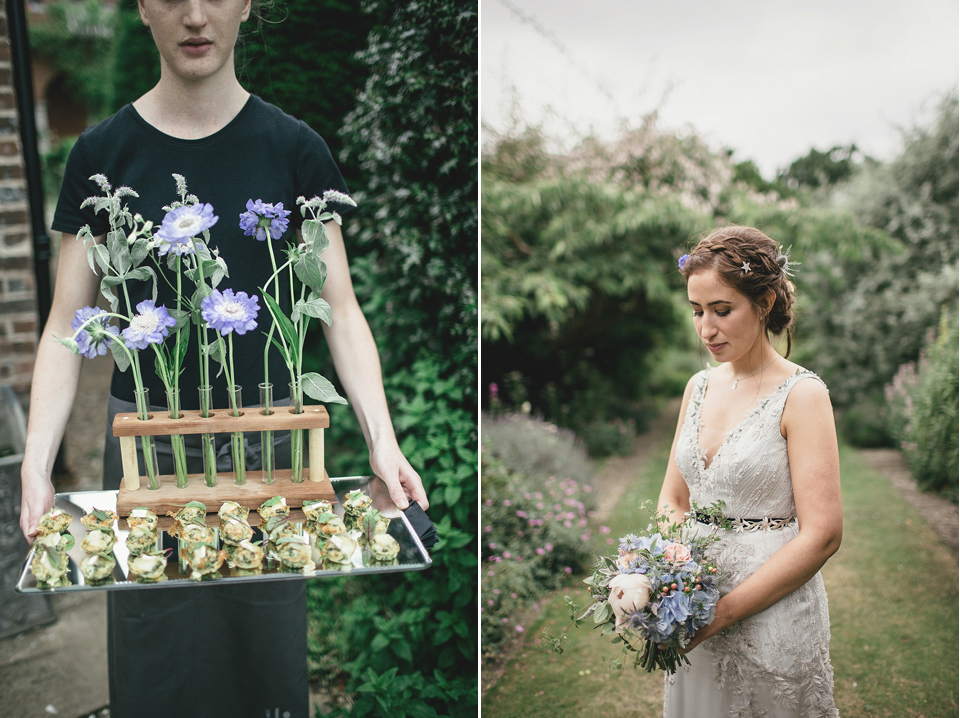 Opting for a two piece also meant that Sabrina was able to change her skirt throughout the day, later changing into a simpler skirt with delicate appliqué and adding a little hint of rock chick with a studded black belt.
Not only did Sabrina have two skirts for the day but she also had two pairs of shoes; lucky girl, I know. A grey pair from Topshop that had been pimped up with studs by Charlotte, and a gold sparkly pair from Kurt Geiger, although apparently these only lasted five minutes.
Sabrina used a florist she already knew, Becca of Wonderosa, creating wild and natural arrangements in a delicate palette of soft blues, apricot and white.
"I worked on a shoot with Becca a few years ago and loved her work. We wanted natural, seasonal flowers that would work well. Becca also built and decorated our Chuppah – the Jewish canopy we got married under – out of silver birch, twigs, moss and bark – and lots of flowers."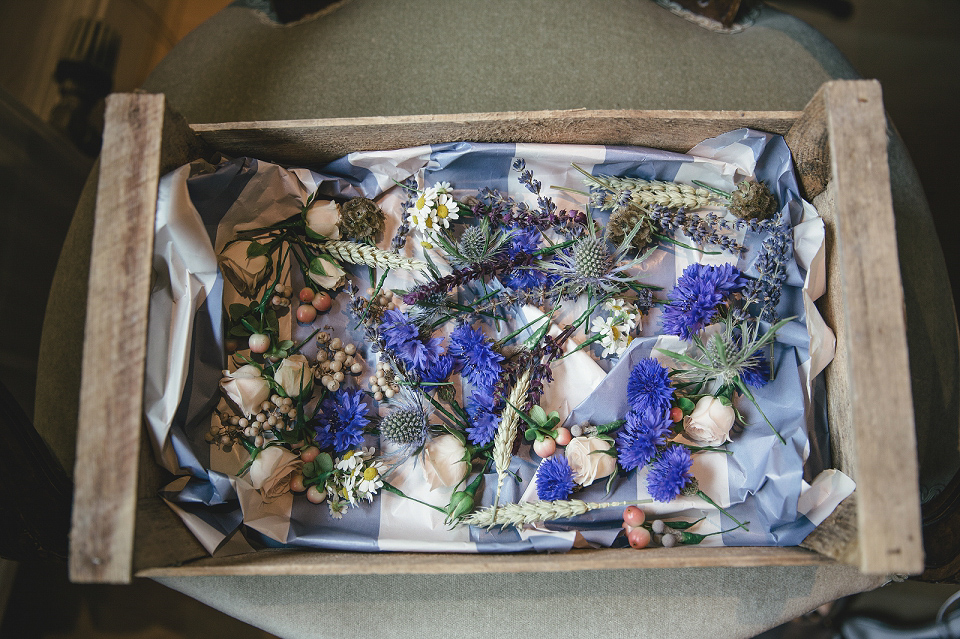 Sabrina finished her look with a complementing veil also by Wilden Bride, flowers and a star hair clip belonging to her late grandma in her hair. Keeping her jewellery simple, Sabrina wore an Alex Monroe leaf necklace and Oliver Bonas earrings followed by a spritz of Le Labo Rose 31.
"It's my favourite perfume."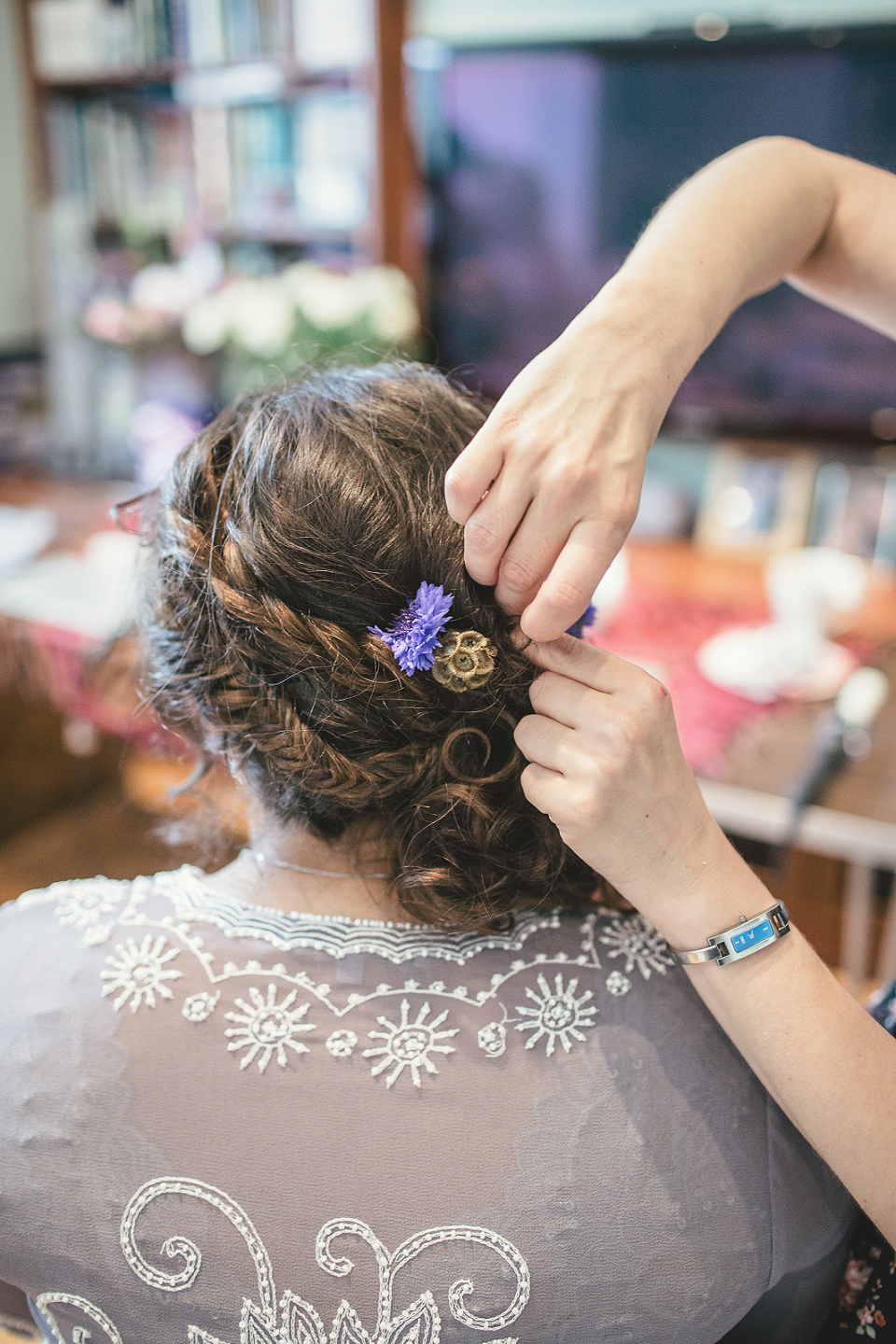 As a make-up artist, Sabrina utilised her own talents and did her own make-up for the day, and her friend Kat, also a hairstylist, put her hair into those lovely flowing curls with braids.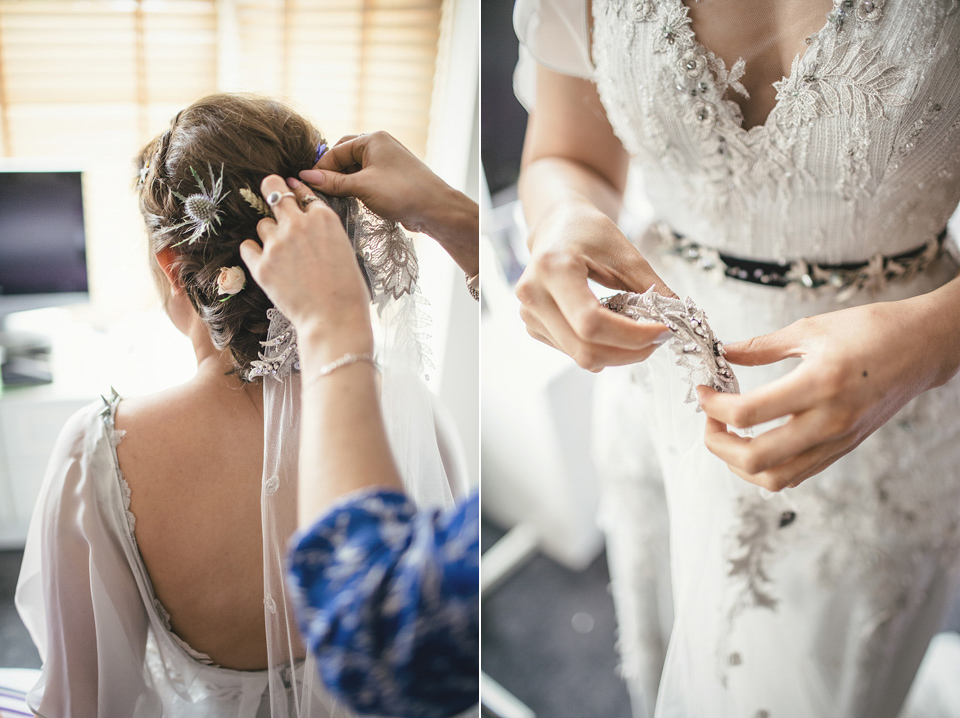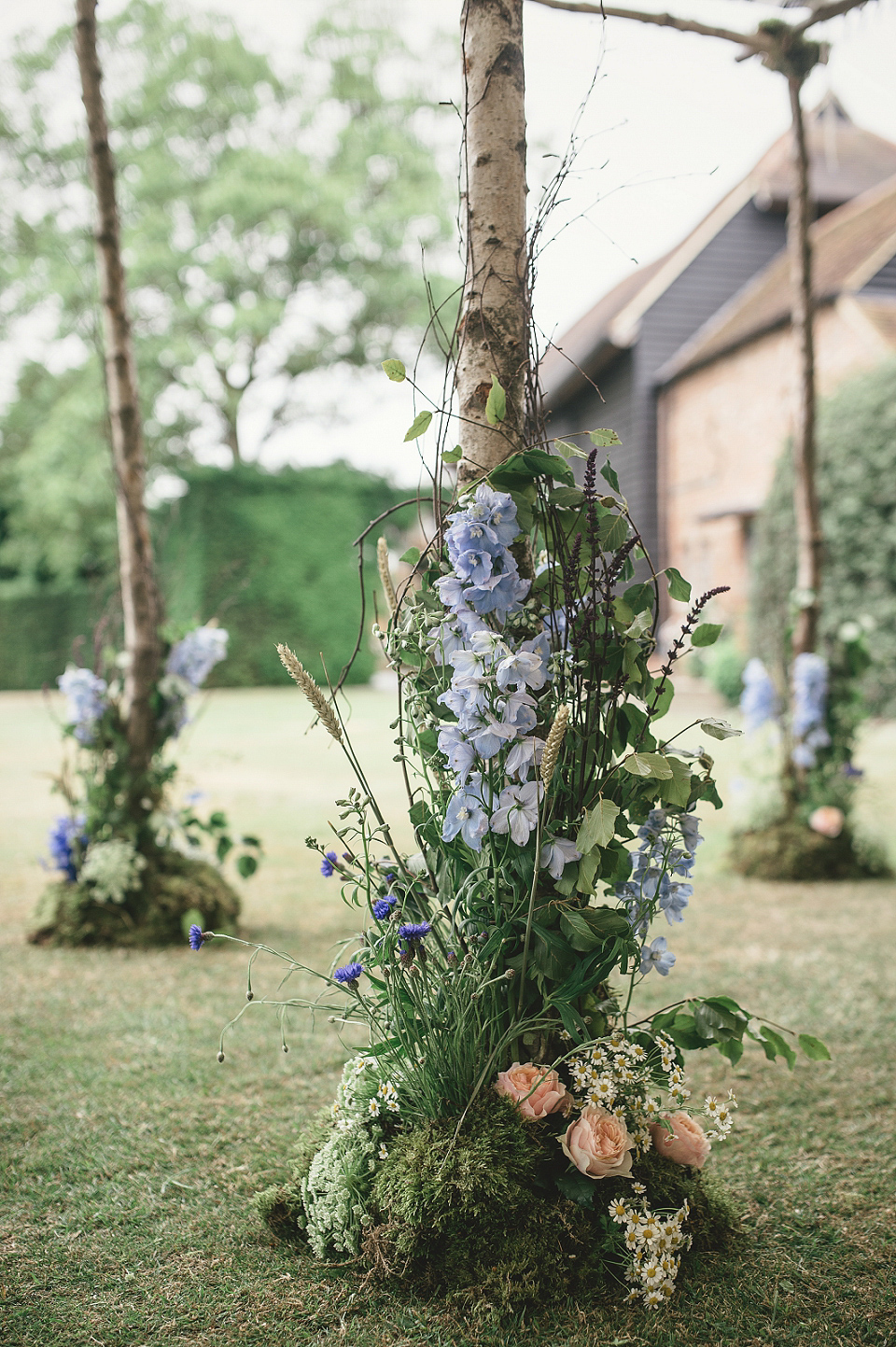 "My sister is an incredible graphic designer, I'd recommend her to anyone looking for quirky untraditional wedding stationery (email in credit list below). We wanted it to be as laidback as possible and represent the day as a celebration of being together for such a long time. We love nature and used a lot of natural wooden elements in the day. We made our own candles, after forcing everyone to collect jars for ages! We used glass and spray paint in blues, greens and coppers. The tables were named after trees that are represented in our family heritage – South Africa, India, England etc. My sister made all the menus, and leafy name tags."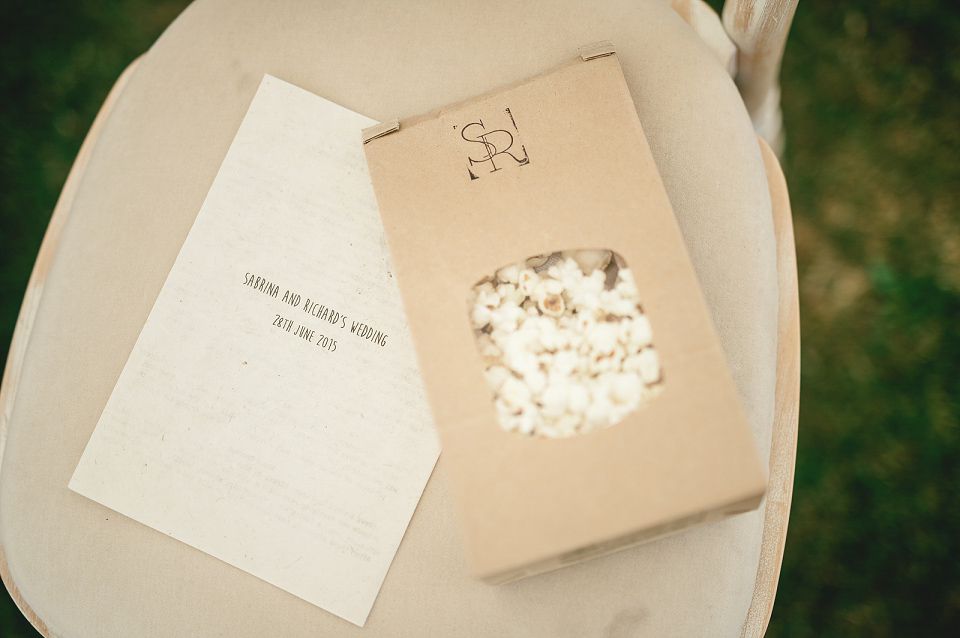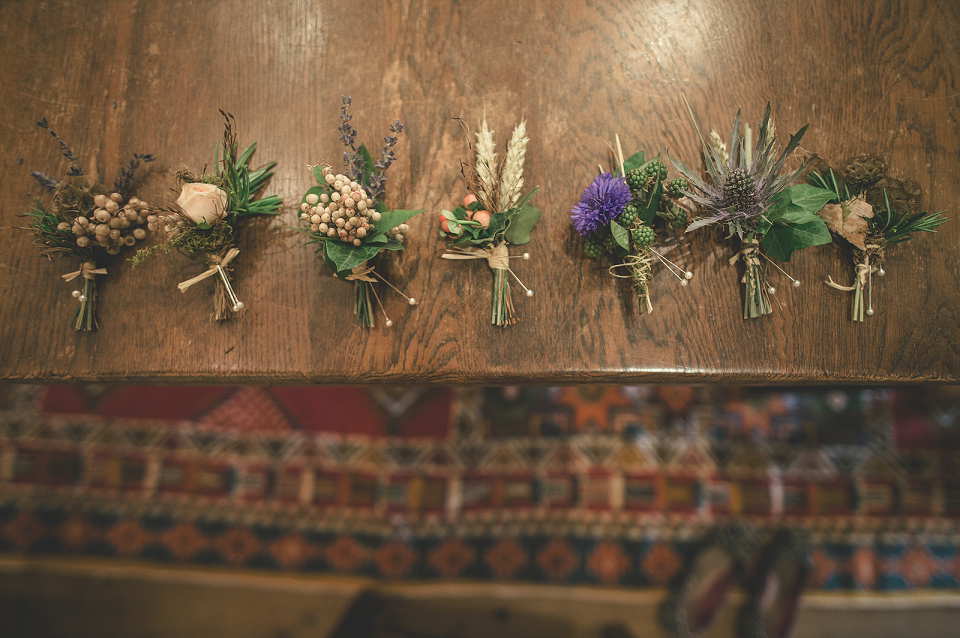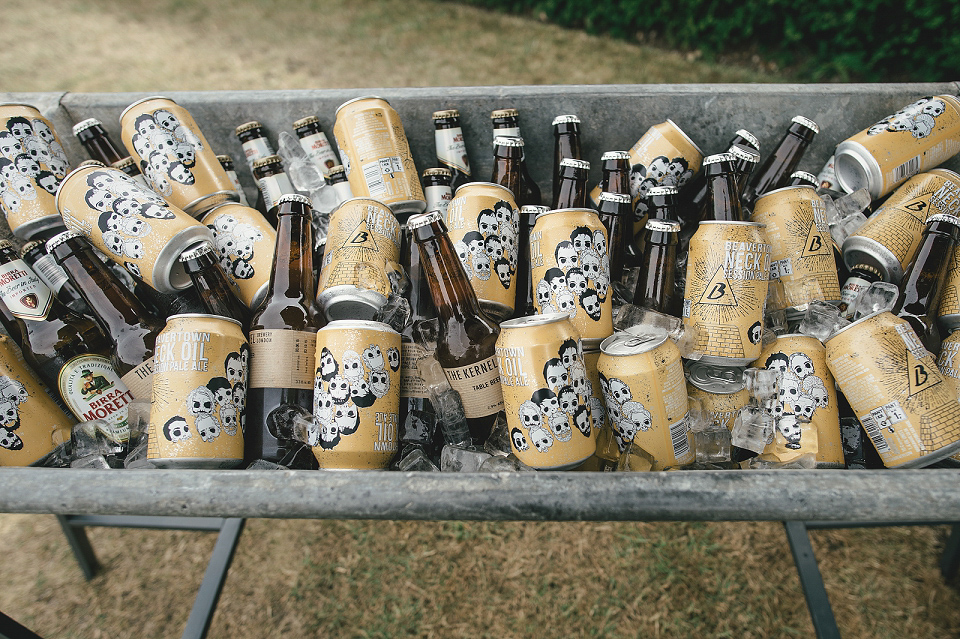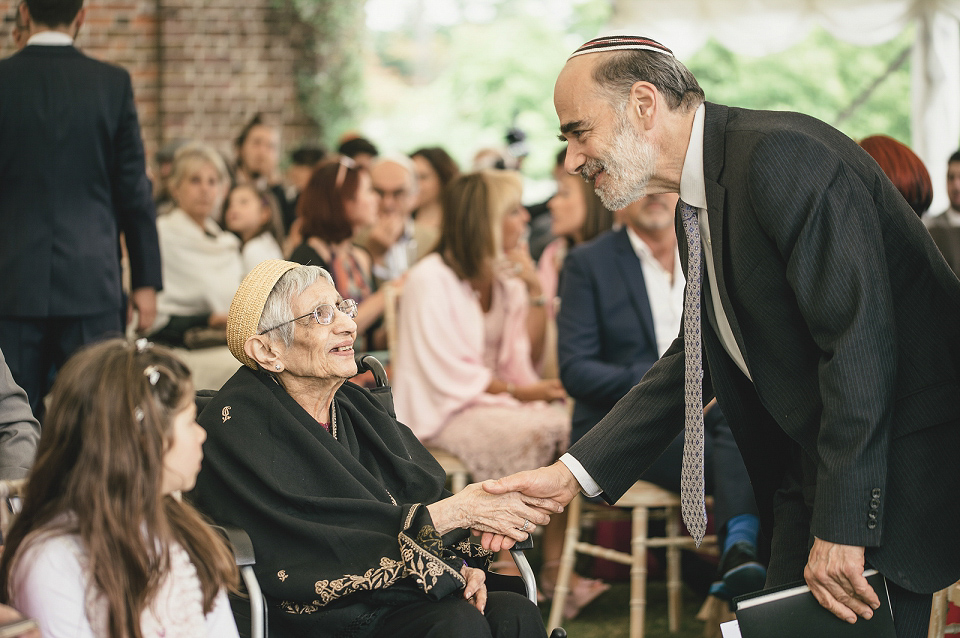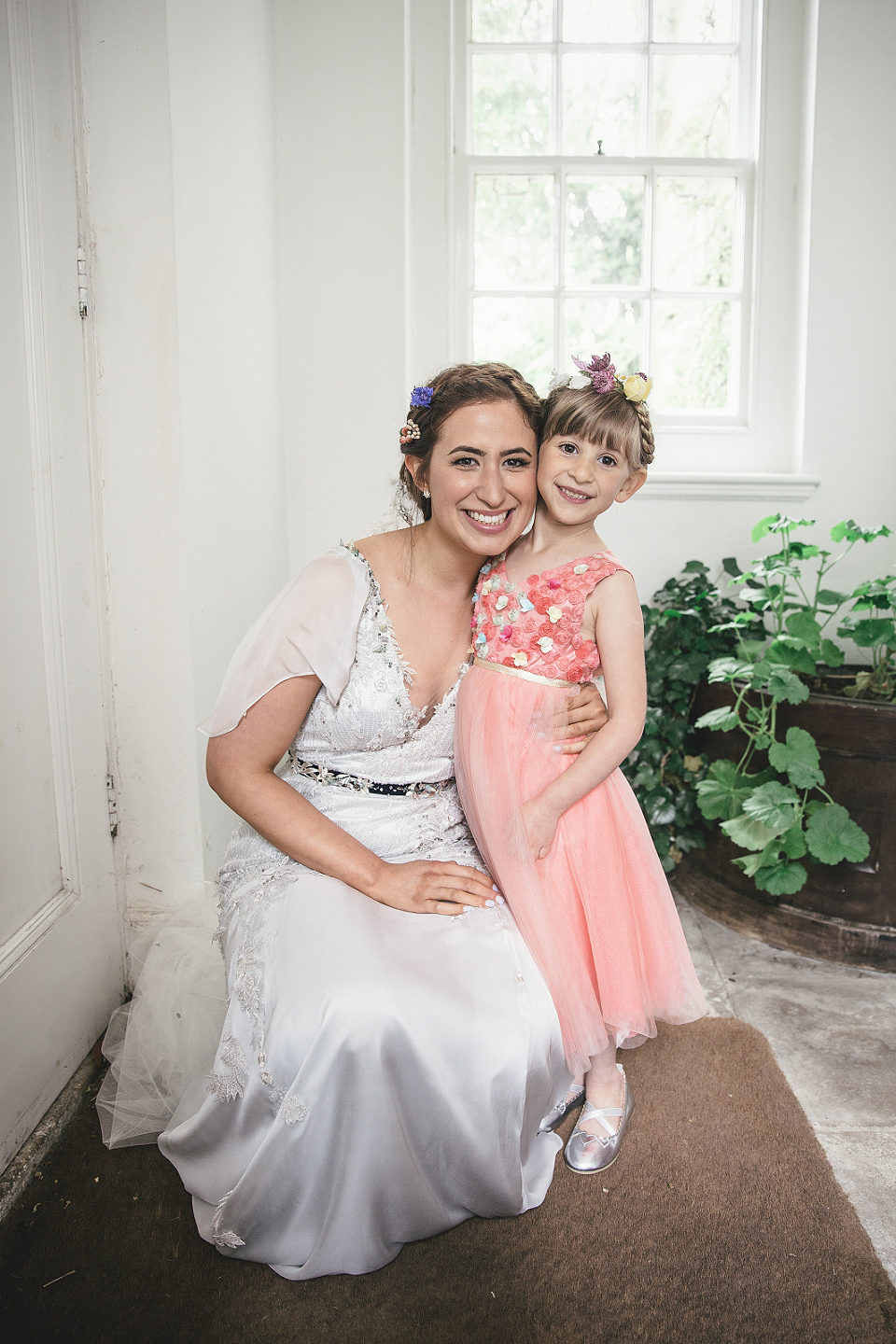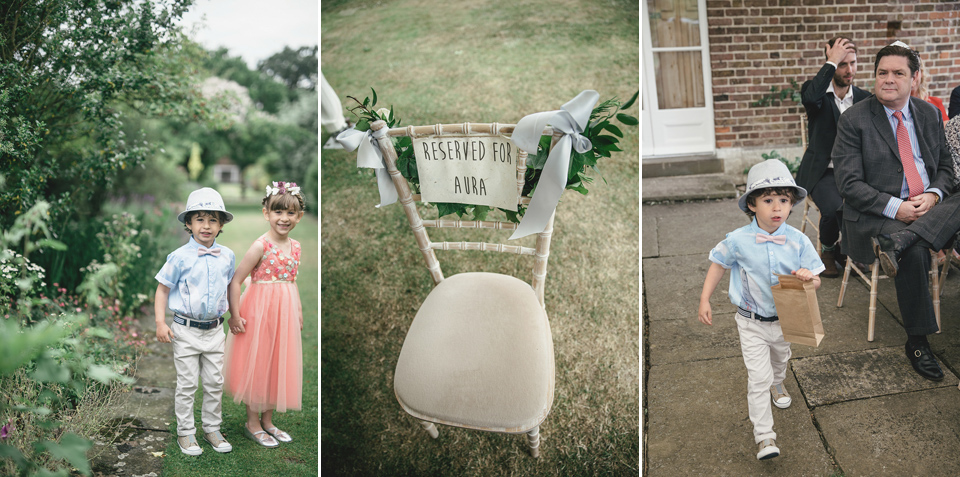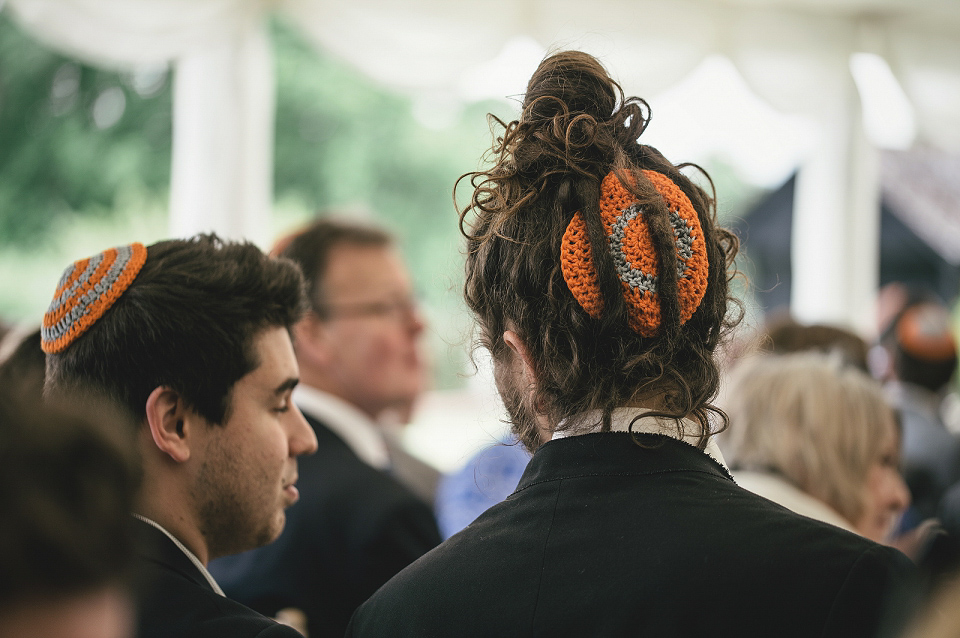 Richie had his three piece suit tailor made for him by Susannah Hall in a lovely shade of navy which looks fantastic with his tan shoes and that paisley tie – I do love a paisley tie. Sabrina also gifted him some very sentimental cufflinks.
"Rich has called me chicken for a while; he bought me an Alex Monroe Chicken Necklace that I live in, and I was so excited when I clocked they have cufflinks!"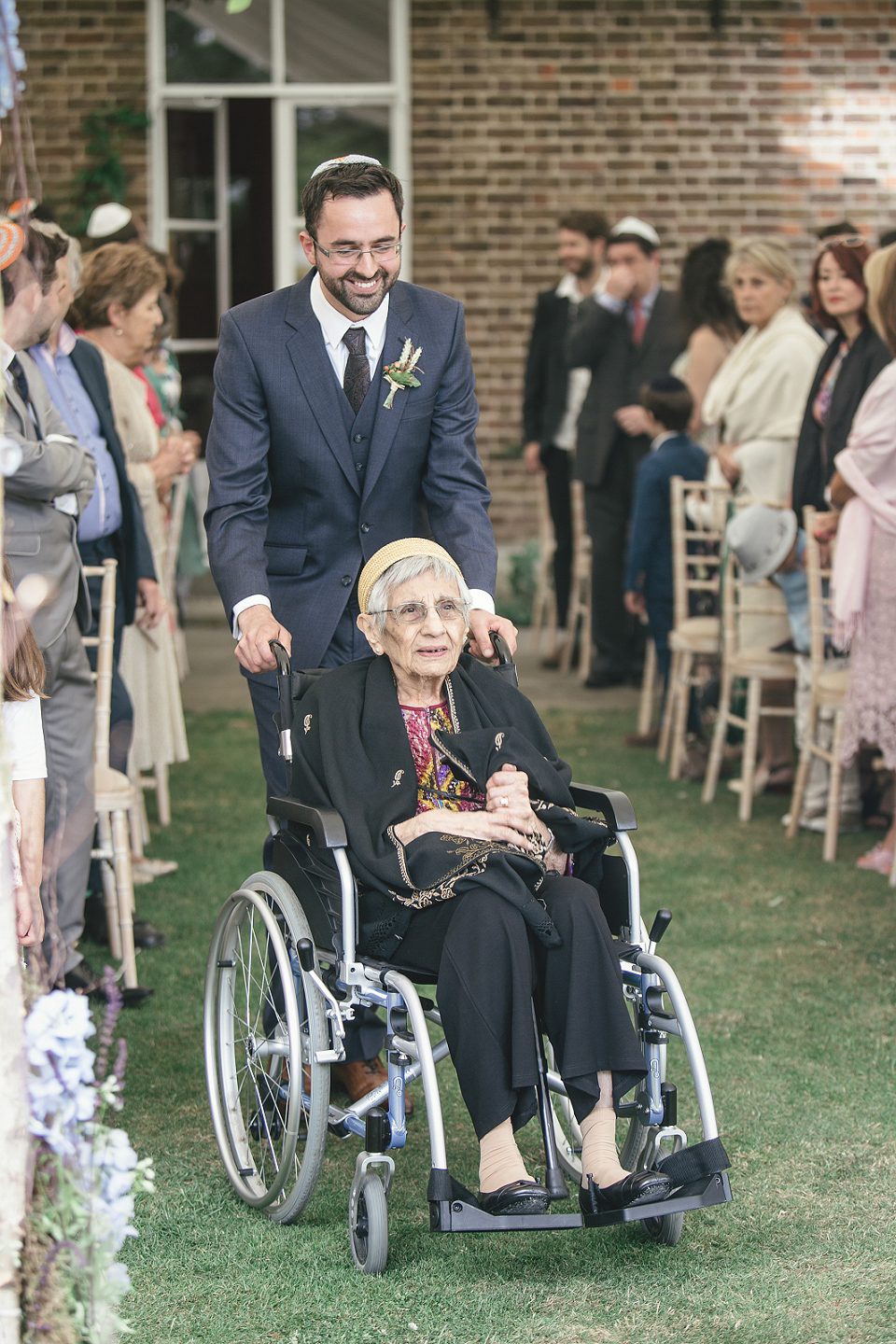 Sabrina walked down the aisle with her dad to the song 'When somebody loved me' from Toy Story.
"But the words were changed to be happier at the end!"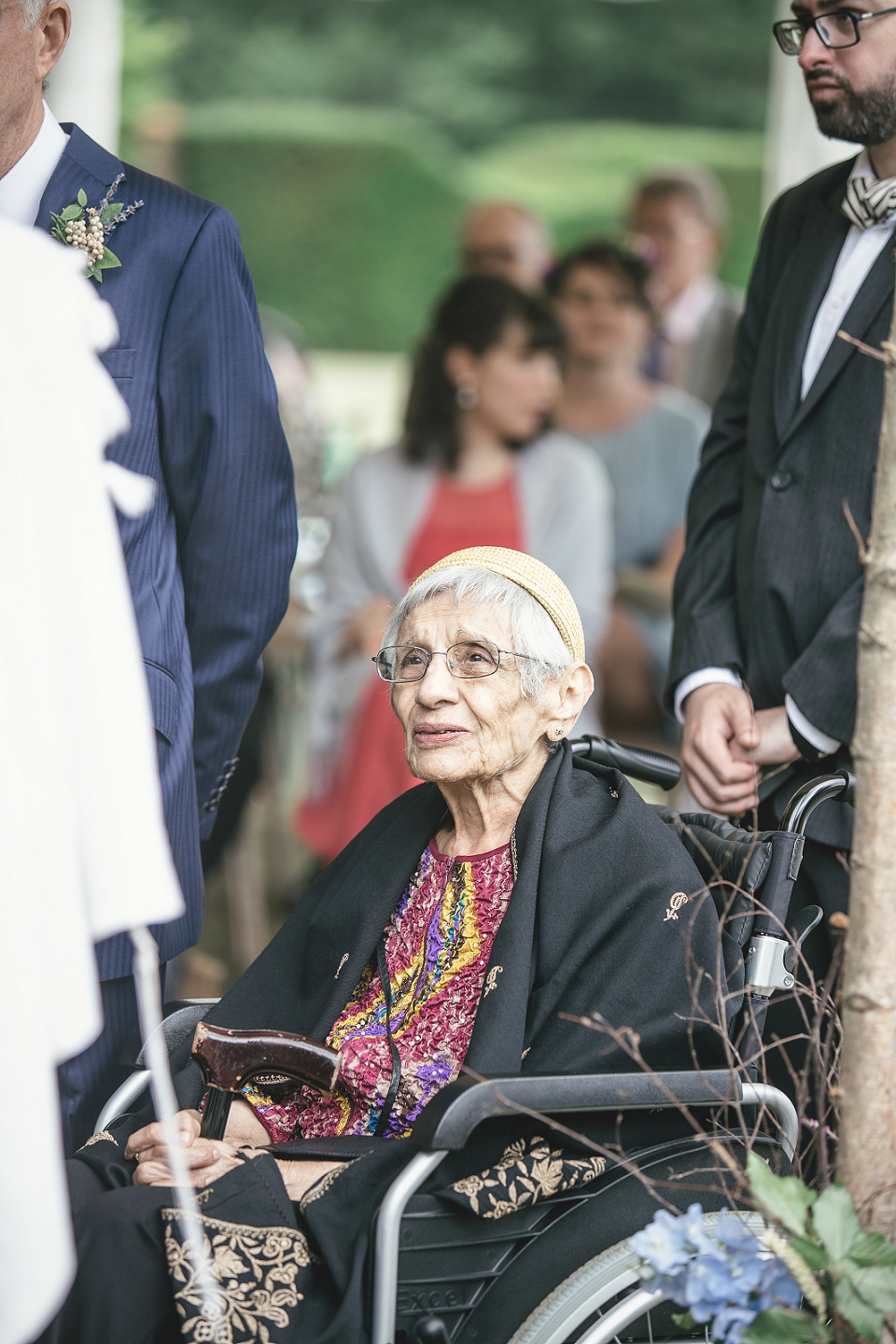 Sabrina and Richie are true childhood sweethearts after meeting at school, and started dating at 15 and 16.
"We got engaged after over ten years and married after almost two years of being engaged. We were on a road trip around New York and Canada when Rich proposed up a mountain."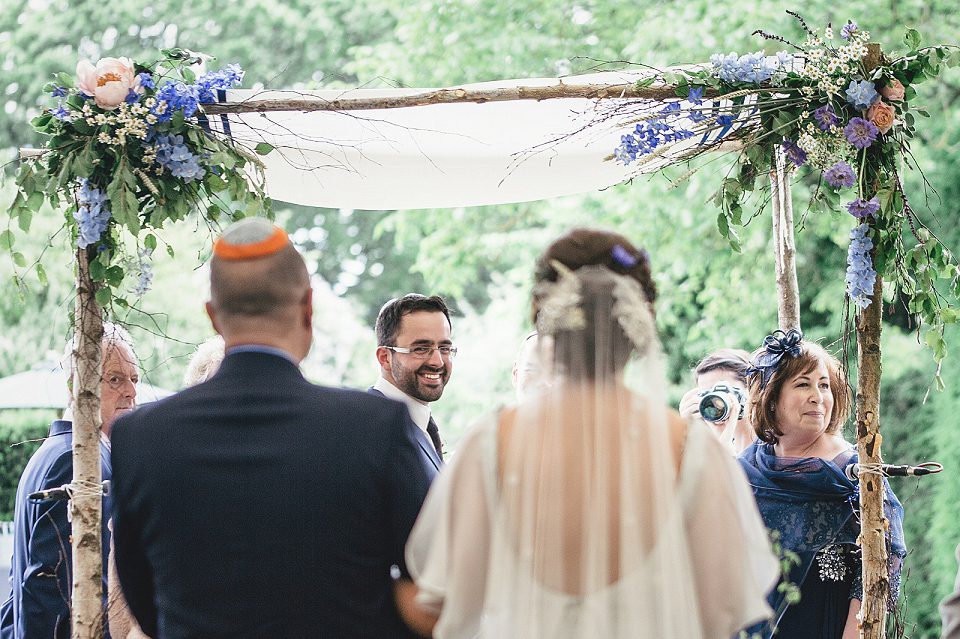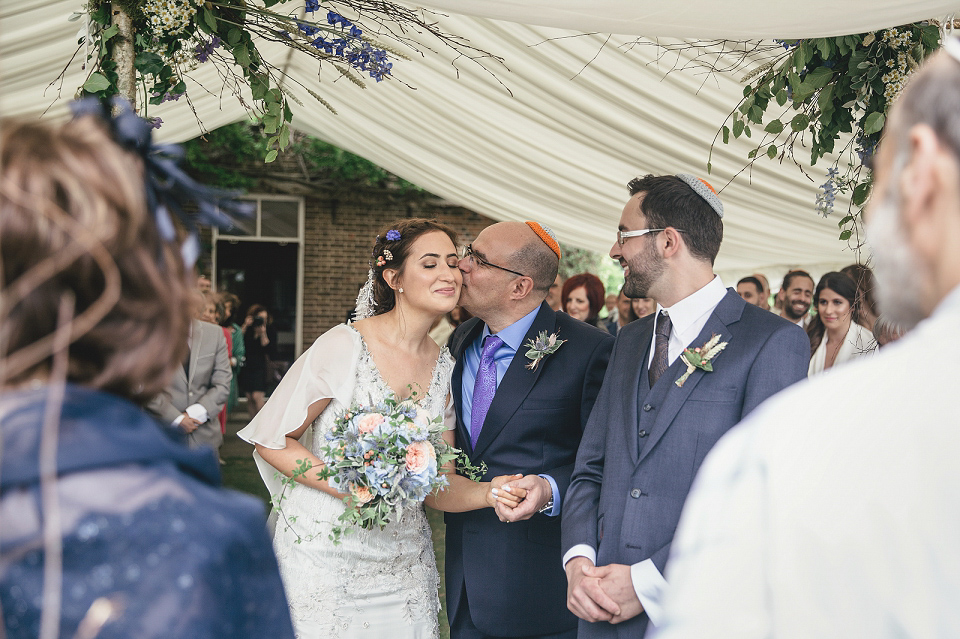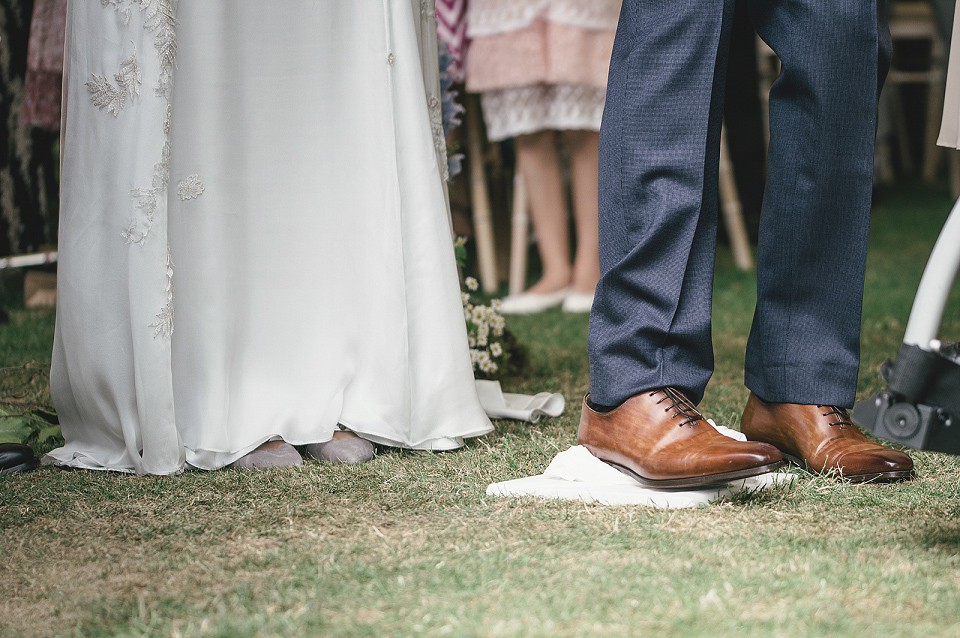 "We didn't exchange vows as we had a Jewish ceremony. We had a Masorti service which enabled us to make a lot of our own choices when it came to the ceremony. We shared circling each other, and some of our close friends and family took it in turns to represent modern day translations of Hebrew blessings."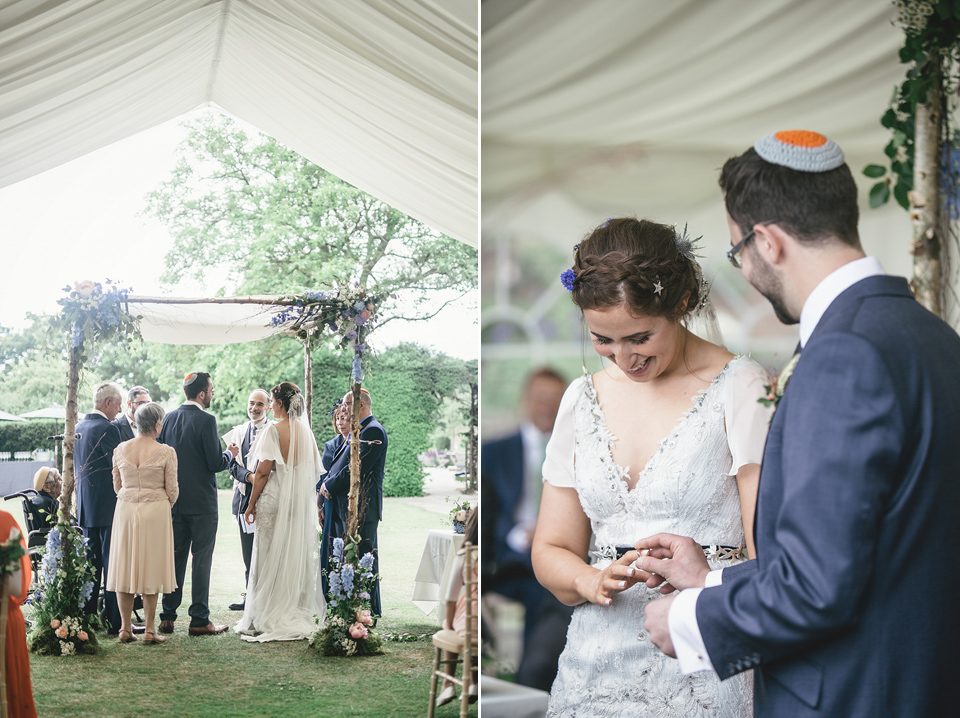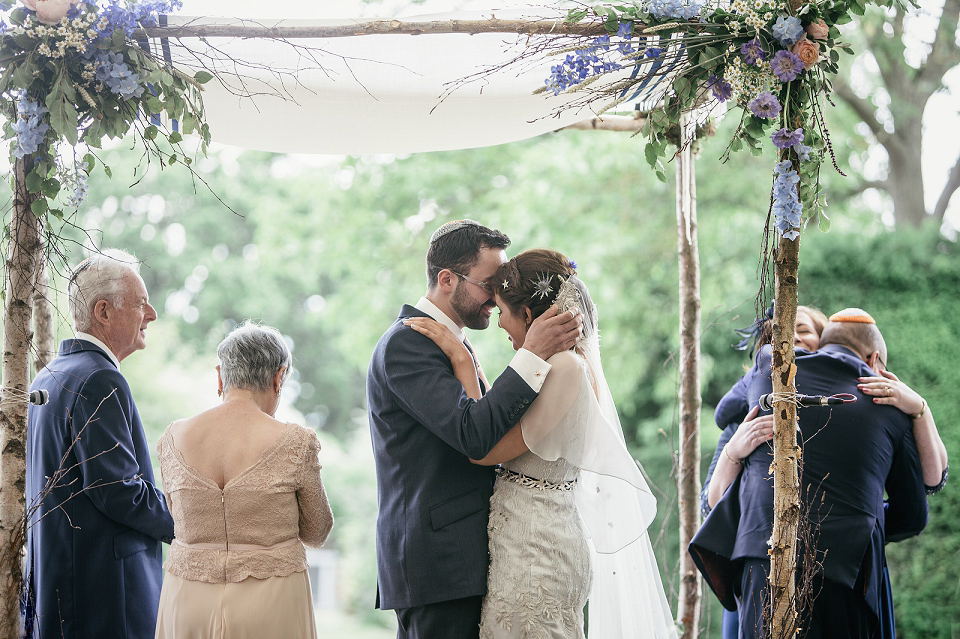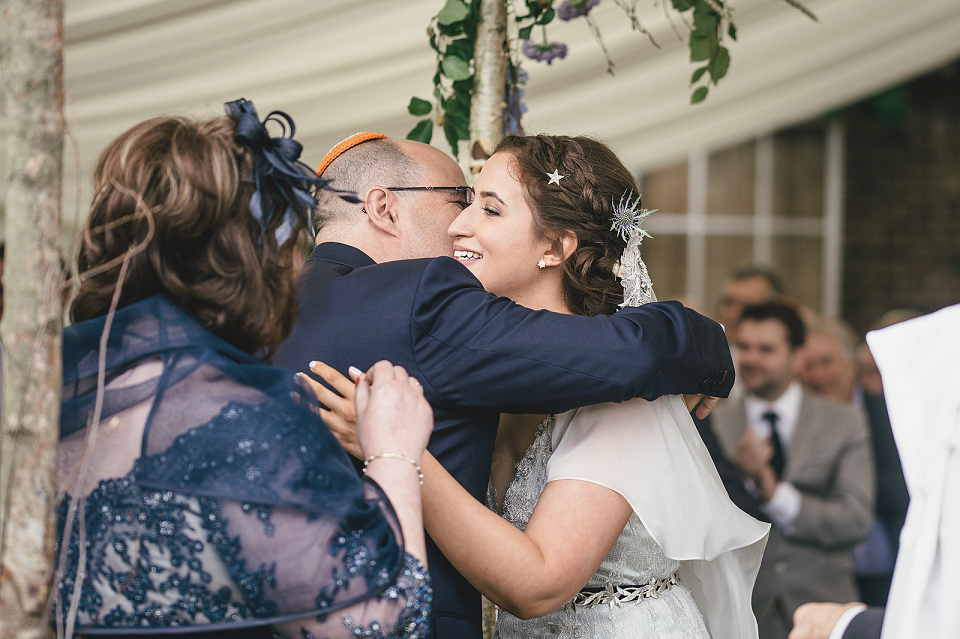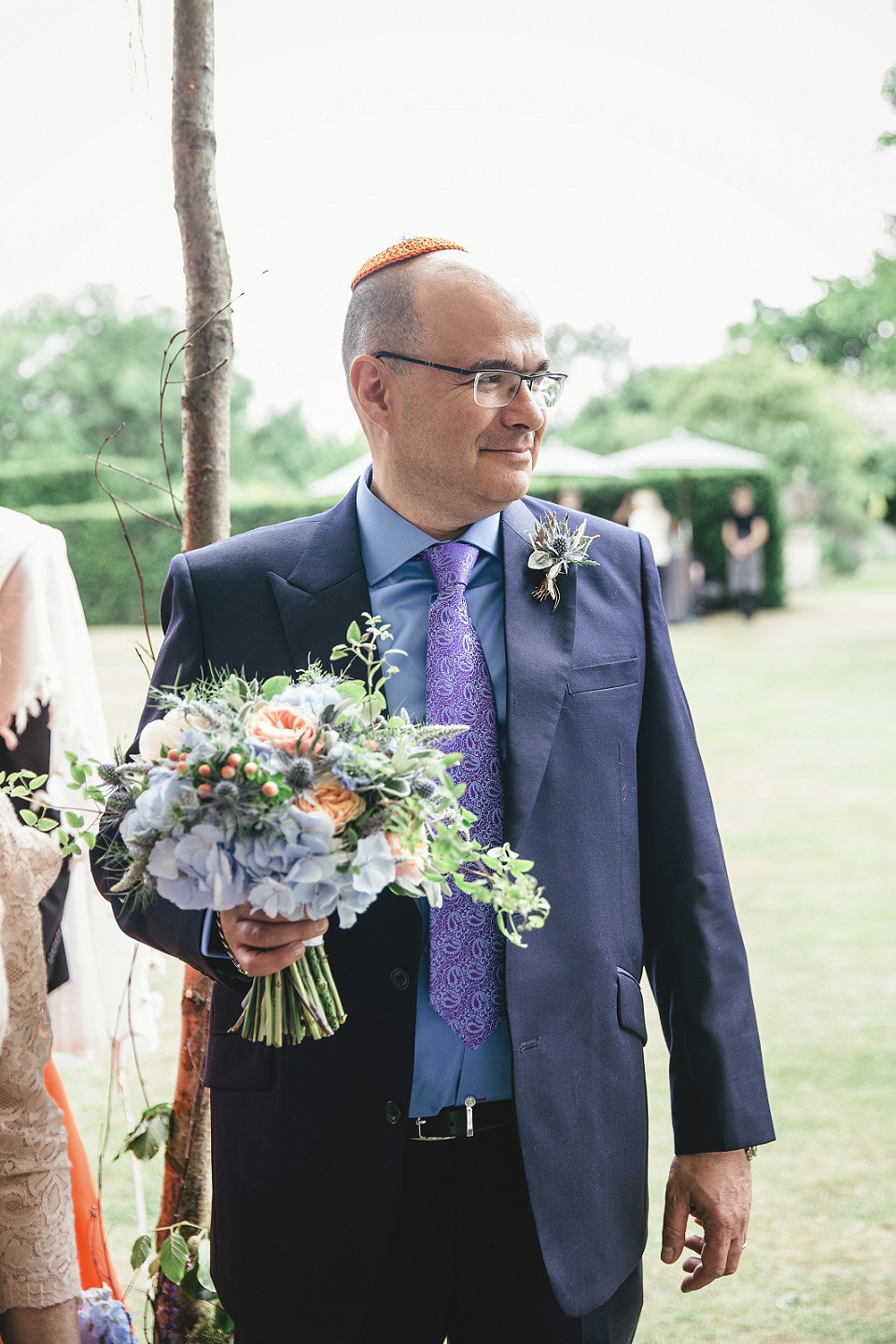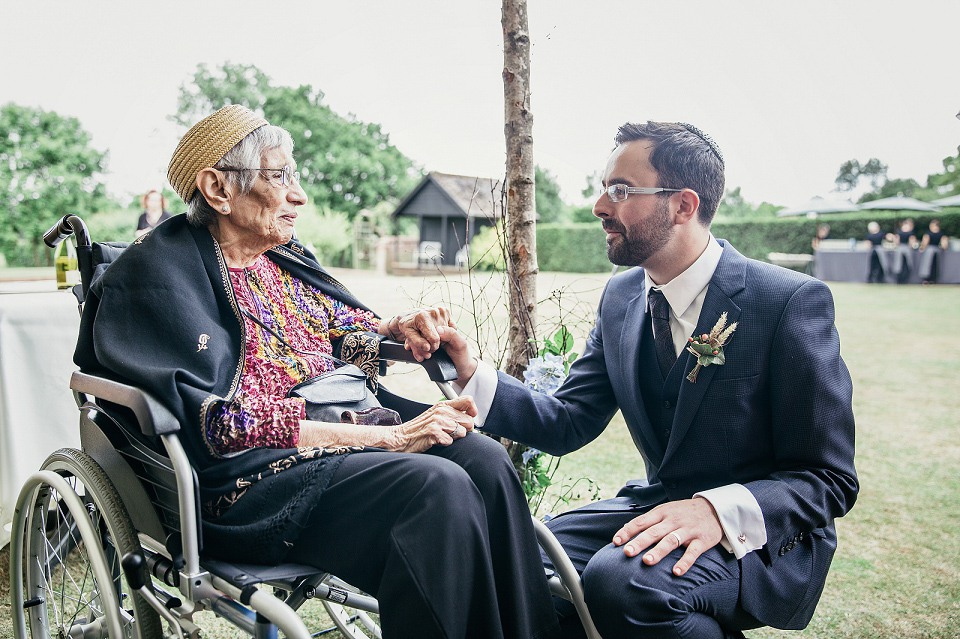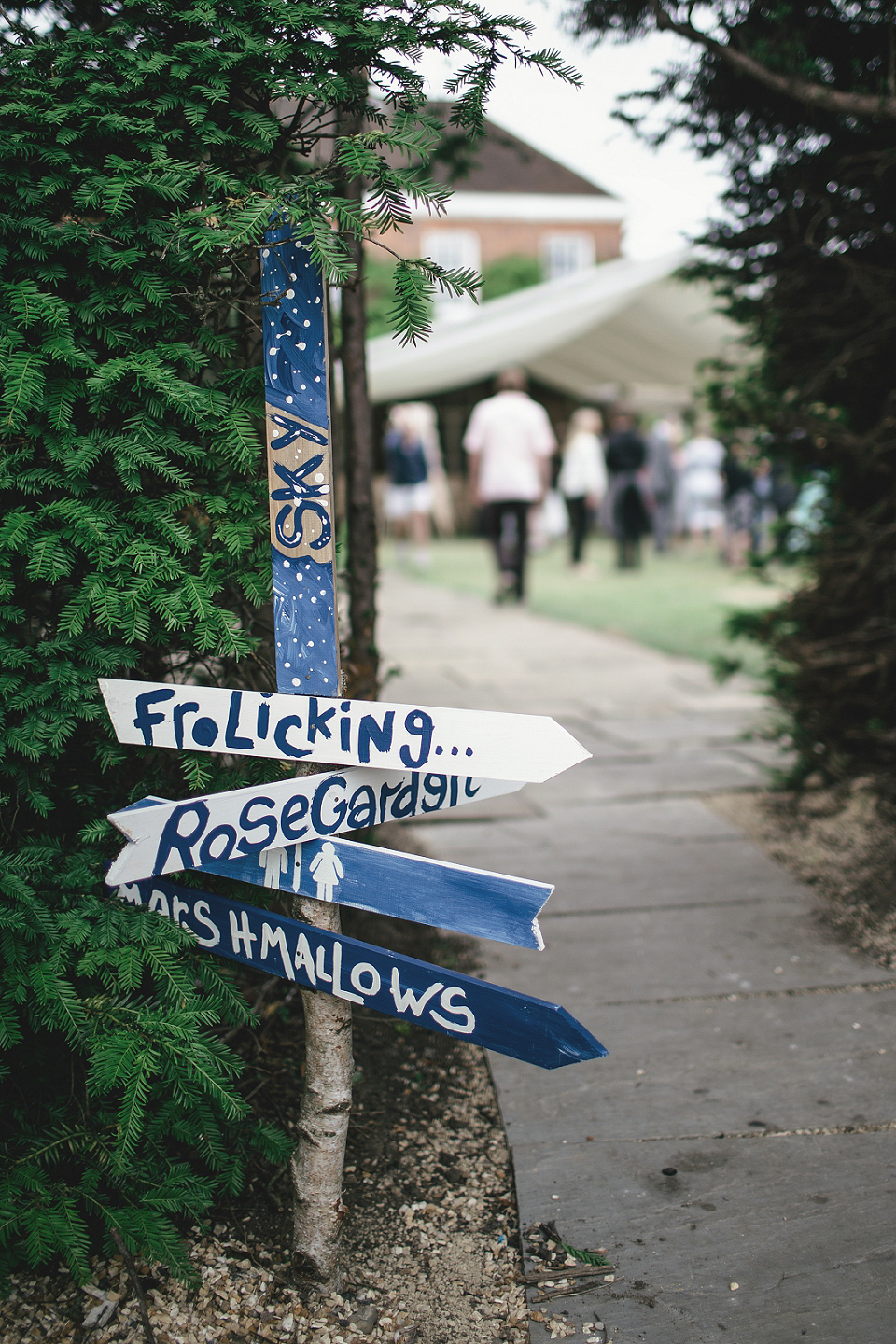 The couple chose Kalm Kitchen to cater for their big day and, given Richie's head chef credentials, I expect it was nothing short of epic.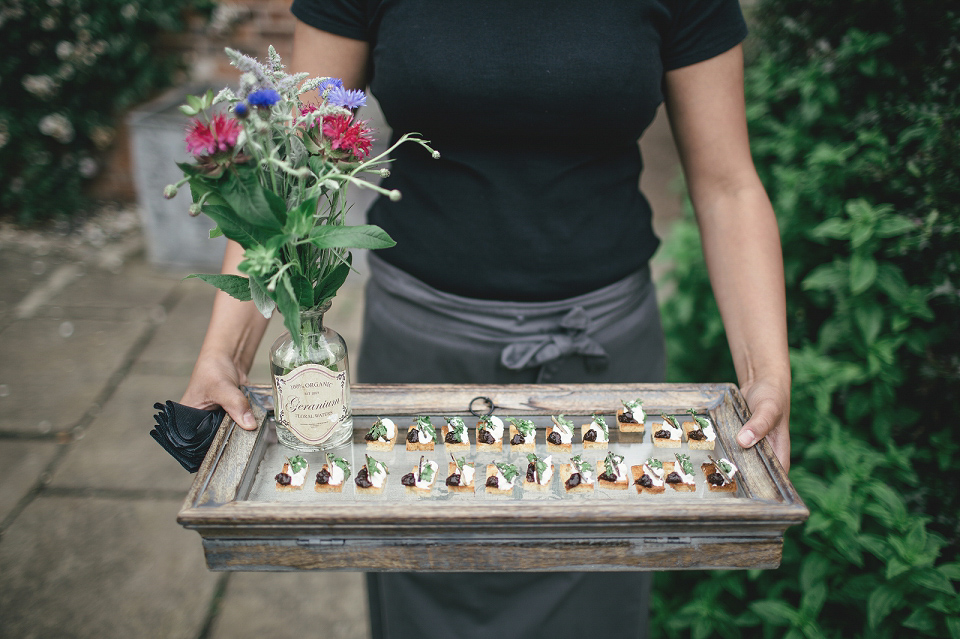 "We had a meat-free wedding! Lots of sharing food boards of fish, cheese and salads. And an icecream cart! Rich made popcorn the day before for guests to munch during the ceremony."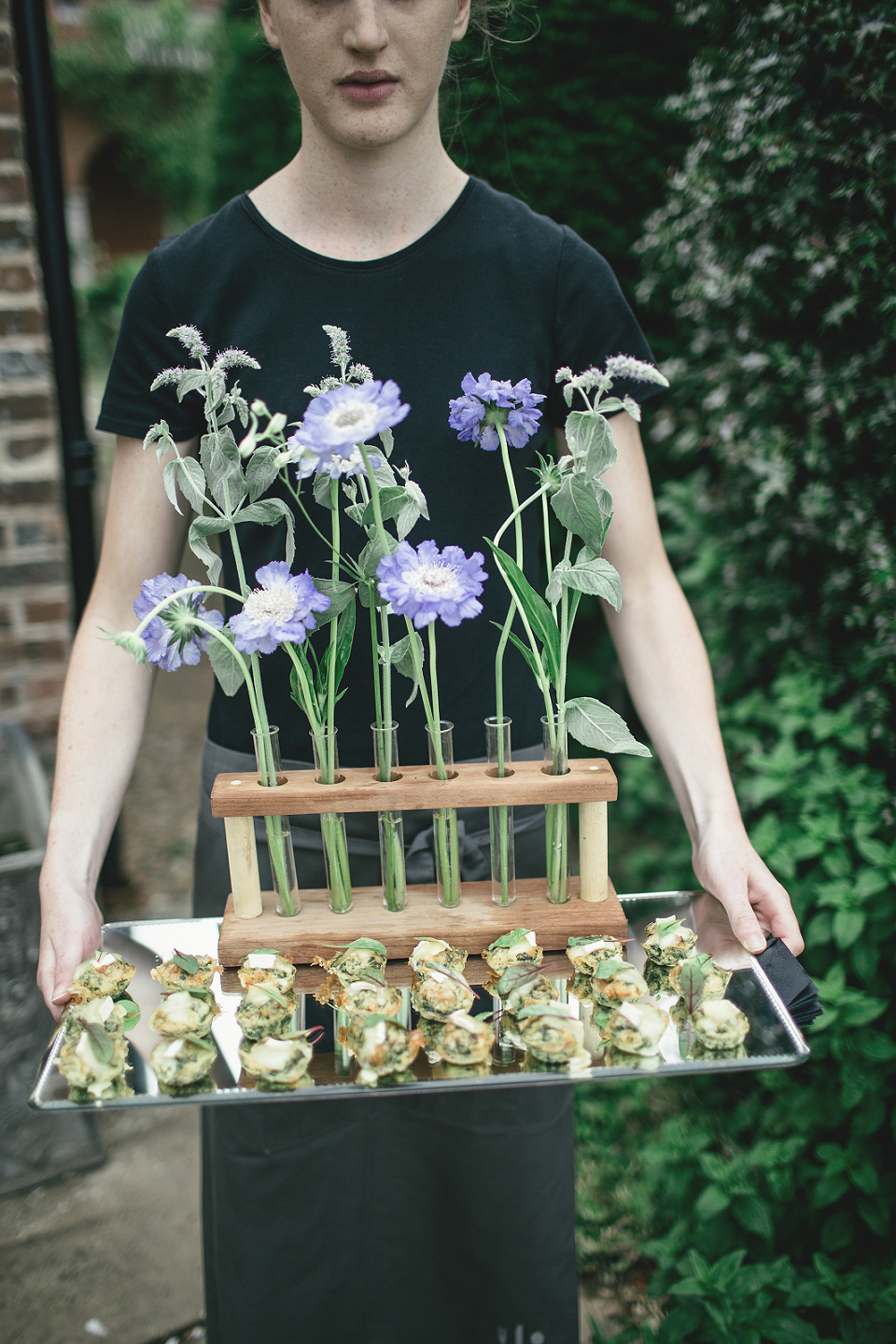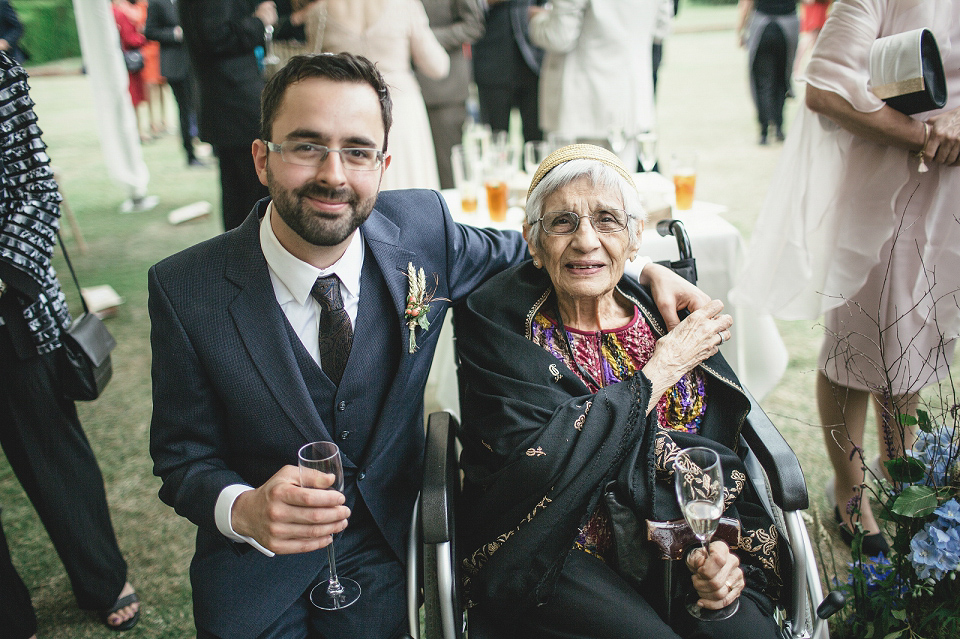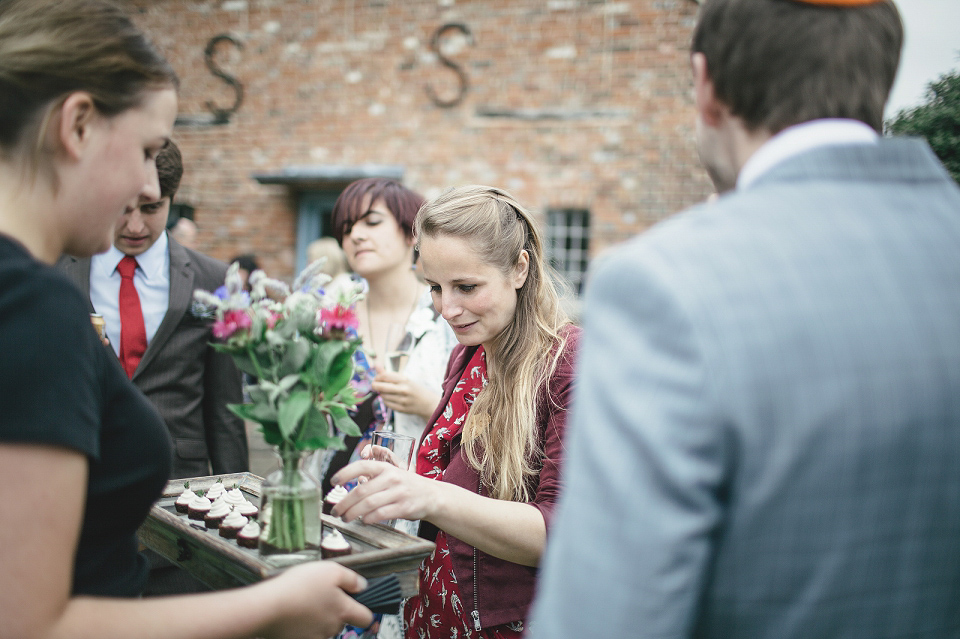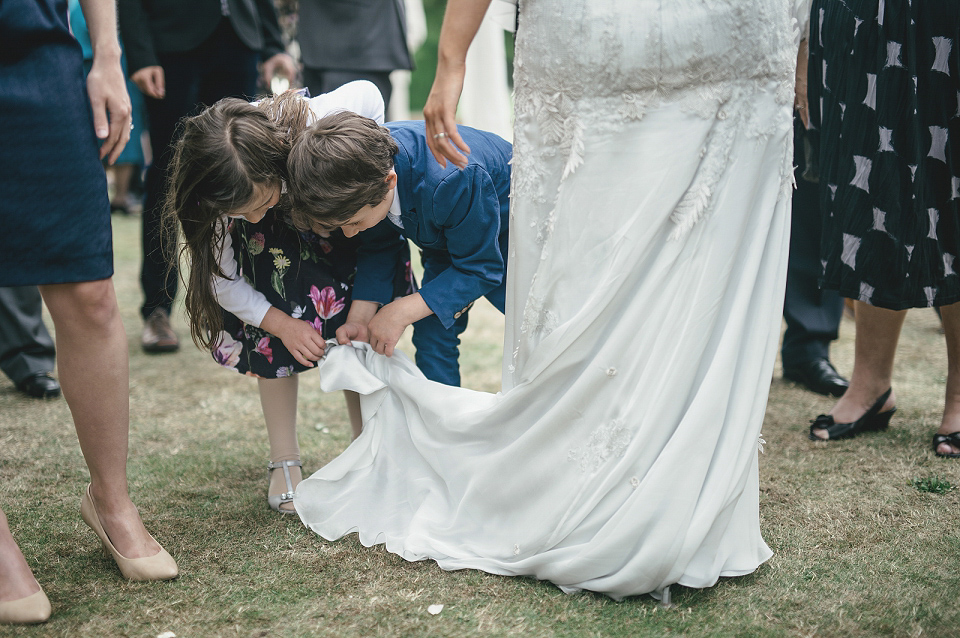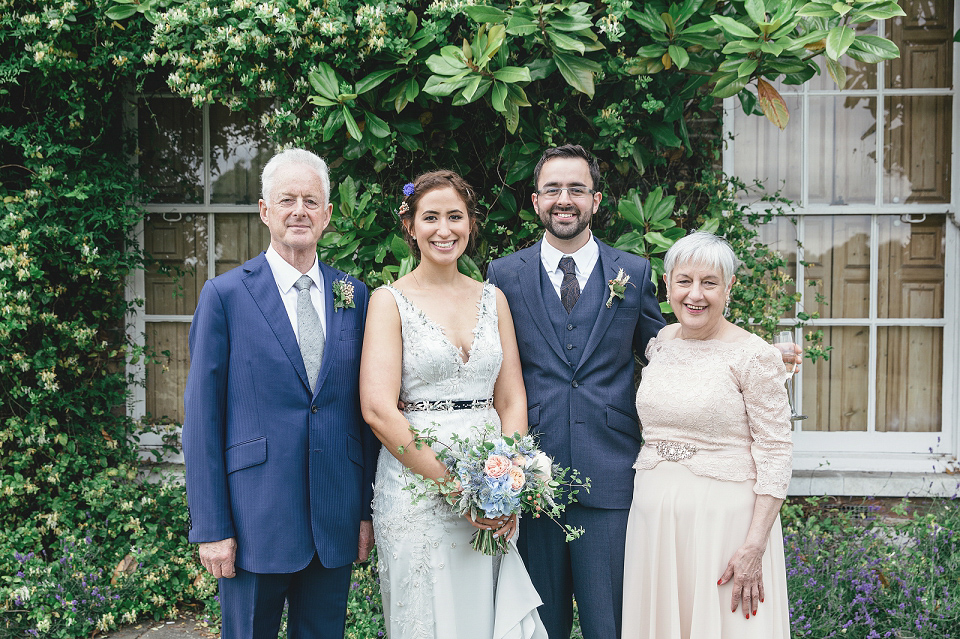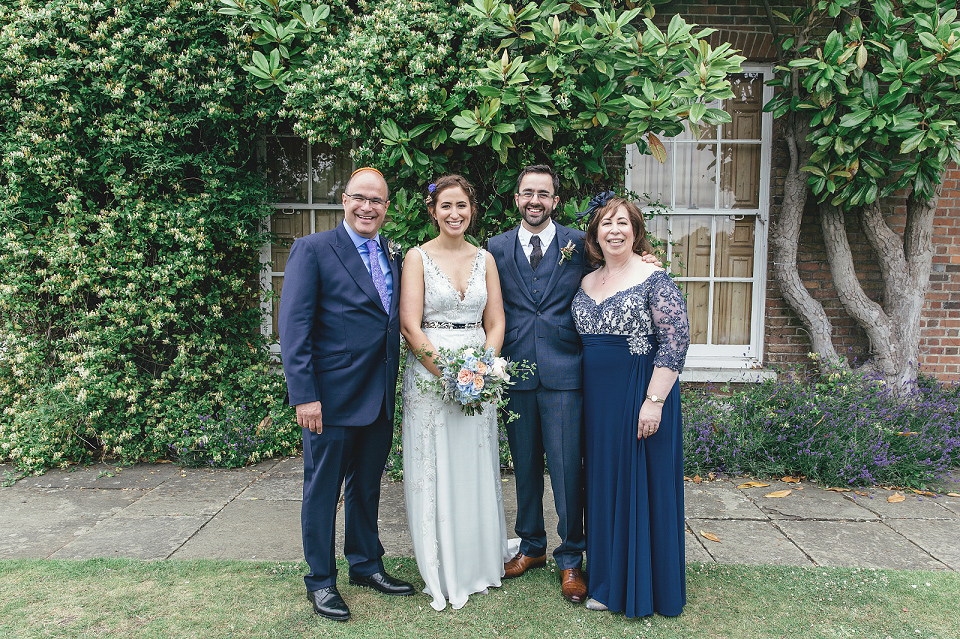 The gorgeous bridesmaids were all able to choose their own dresses and they went for various shades of corals and greys all from the high street with a selection of nude and grey shoes and flowers in their hair. The lovely flowergirl wore an apricot appliquéd tulle style from Monsoon.
"I made the girls individual goody bags for the day of gifts that represented themselves. I didn't want to give them something they felt obliged to wear or would never wear again."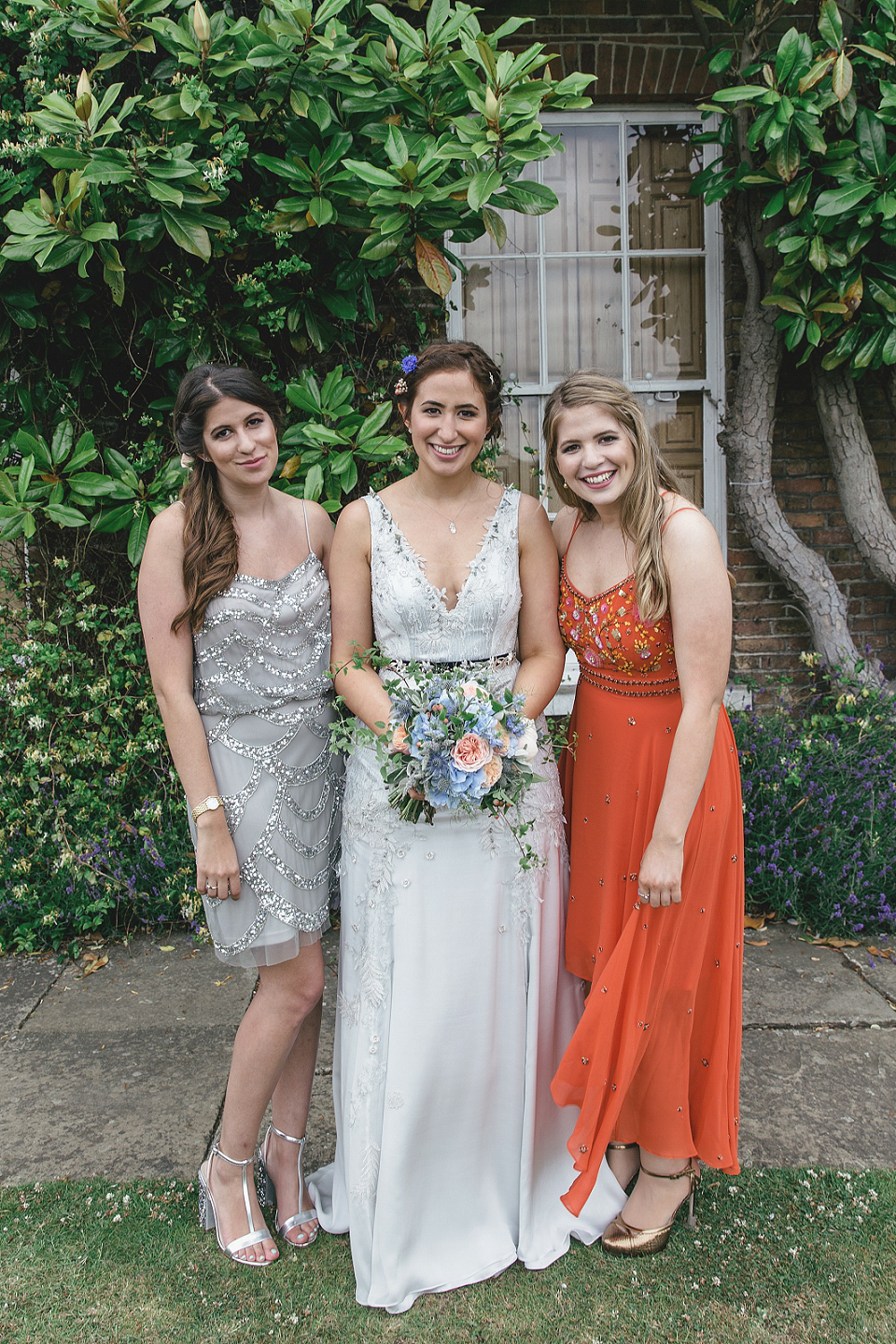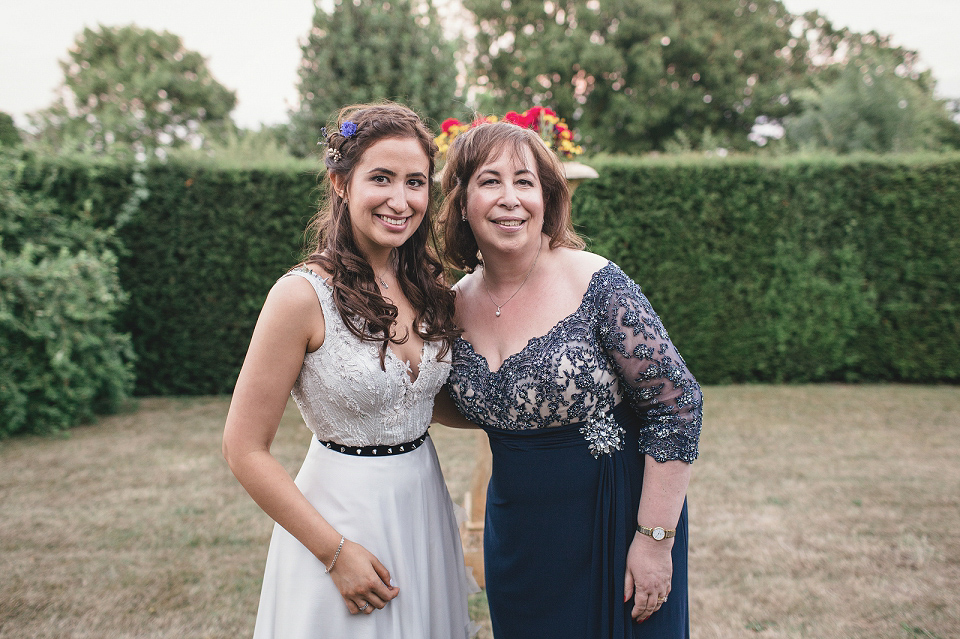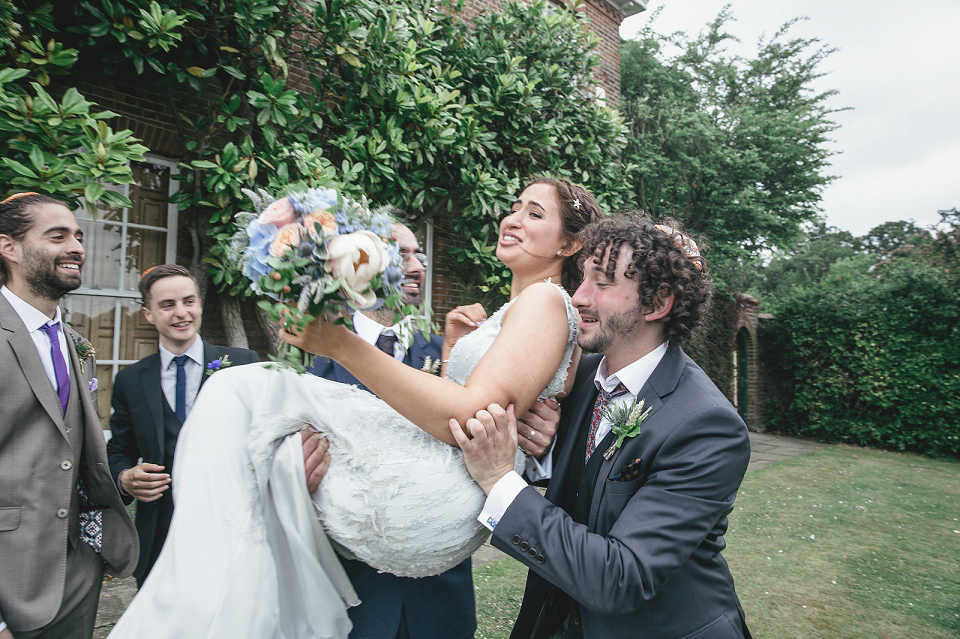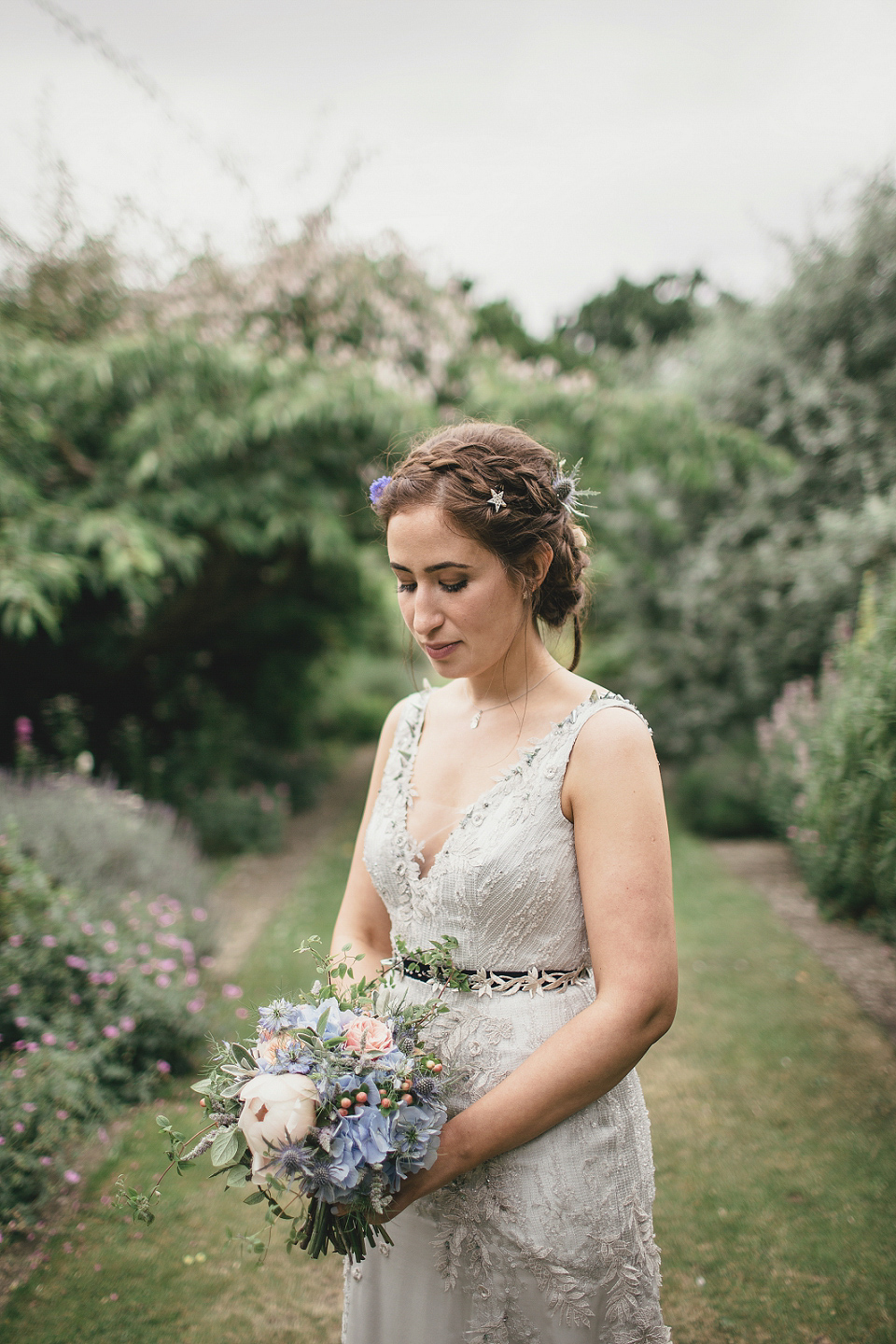 Our couple chose photographer Kat Hill to capture their day. Kat has appeared on the blog many times; you can check out more of her work here.
"We love Kat Hill – she was so in tune with how much neither of us enjoy having our photo taken. We had an engagement shoot which really helped (mainly because she bought us icecream in the park!) Kat really helped to capture all the love in the room on our wedding day, and was not intrusive at all. In fact I think she may have got squished during the Israeli Dancing."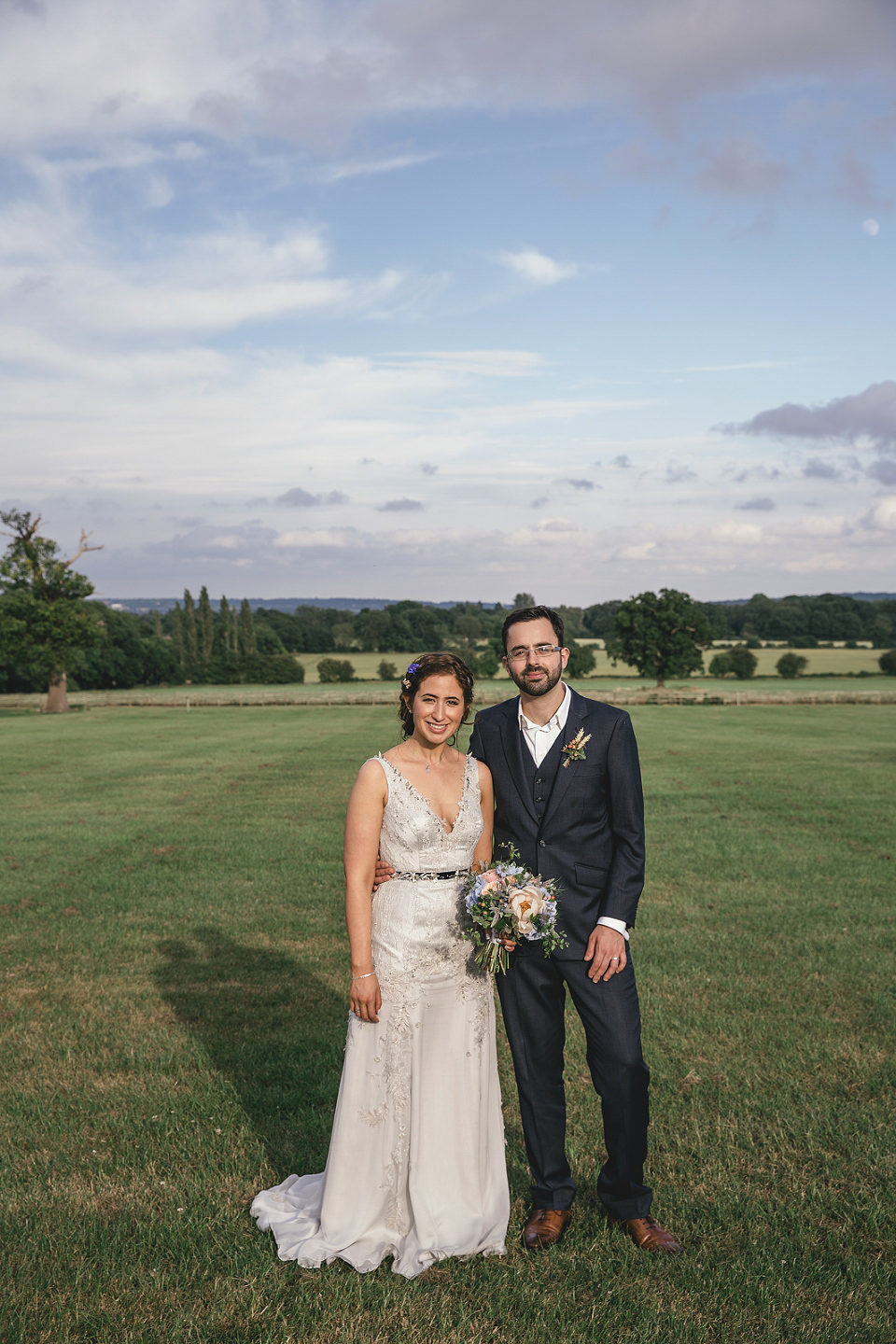 "We had 180 people and were struggling to find a barn big enough. We accidently stumbled across Micklefield Hall. It was having a refurb and we fell in love with the place."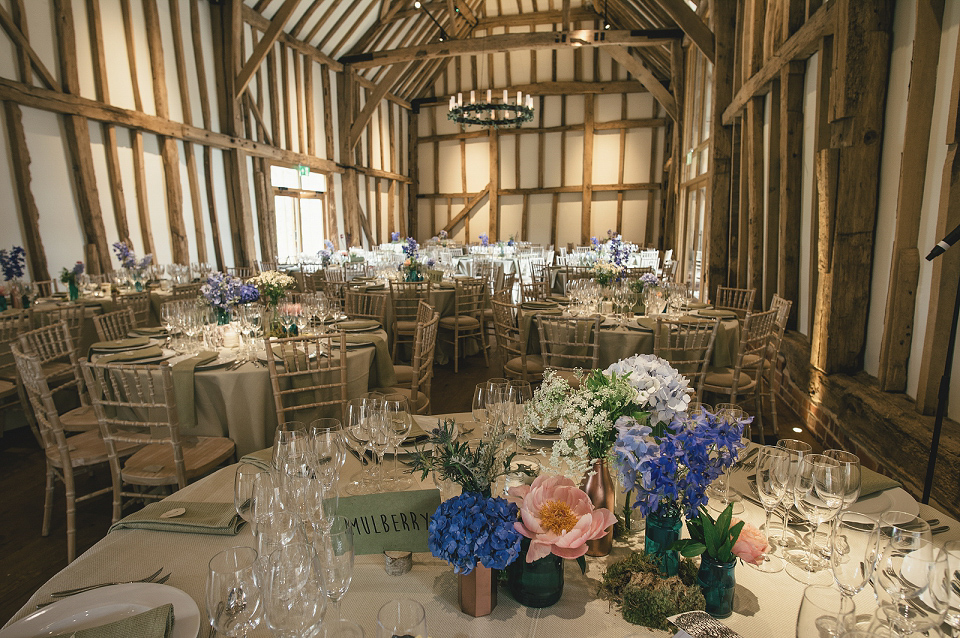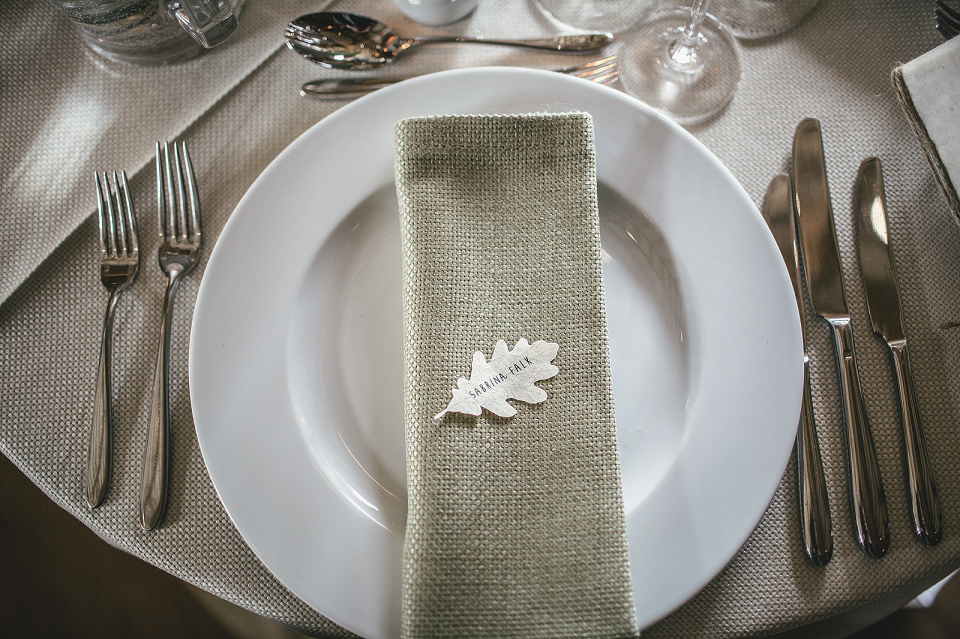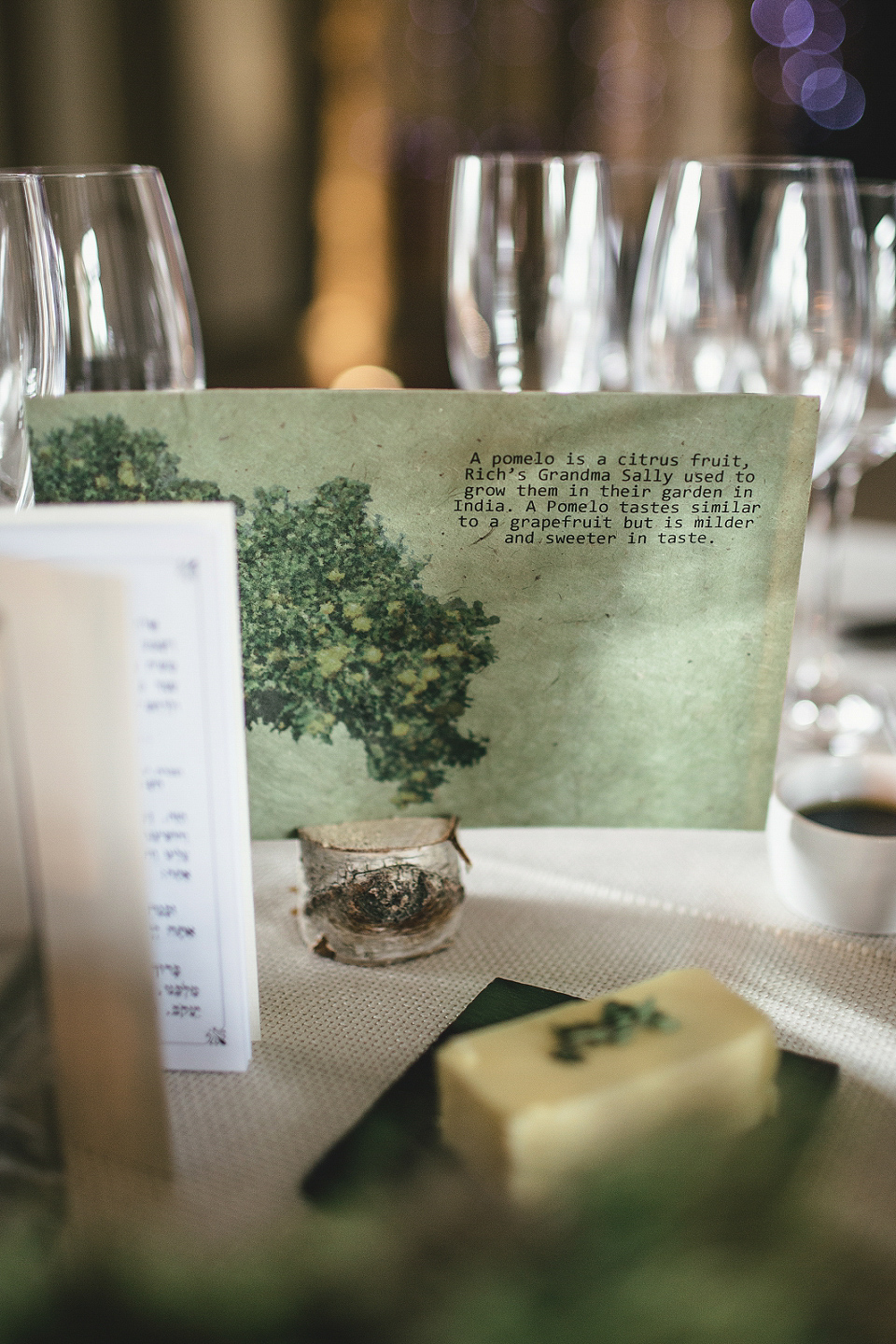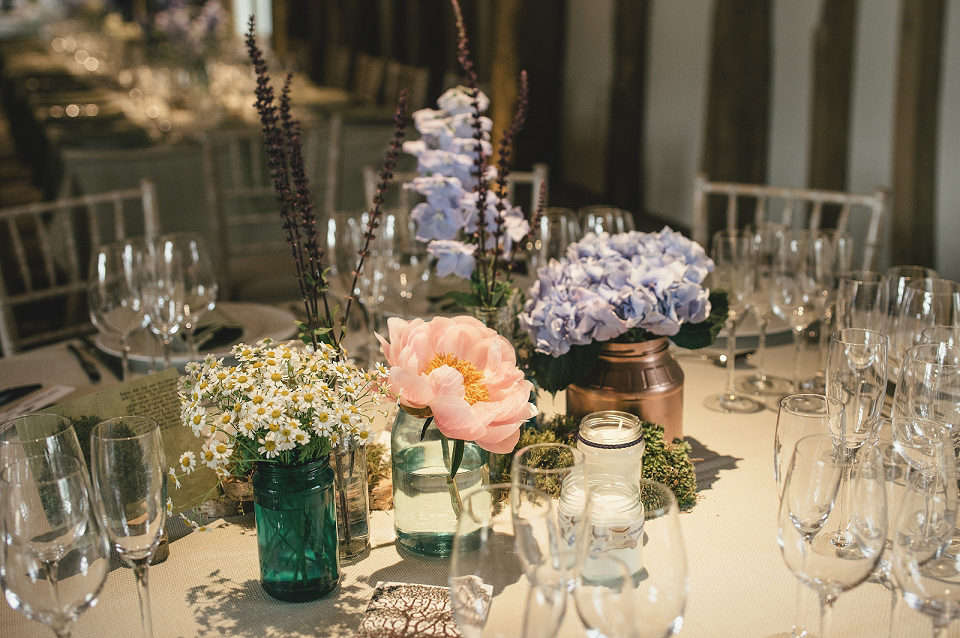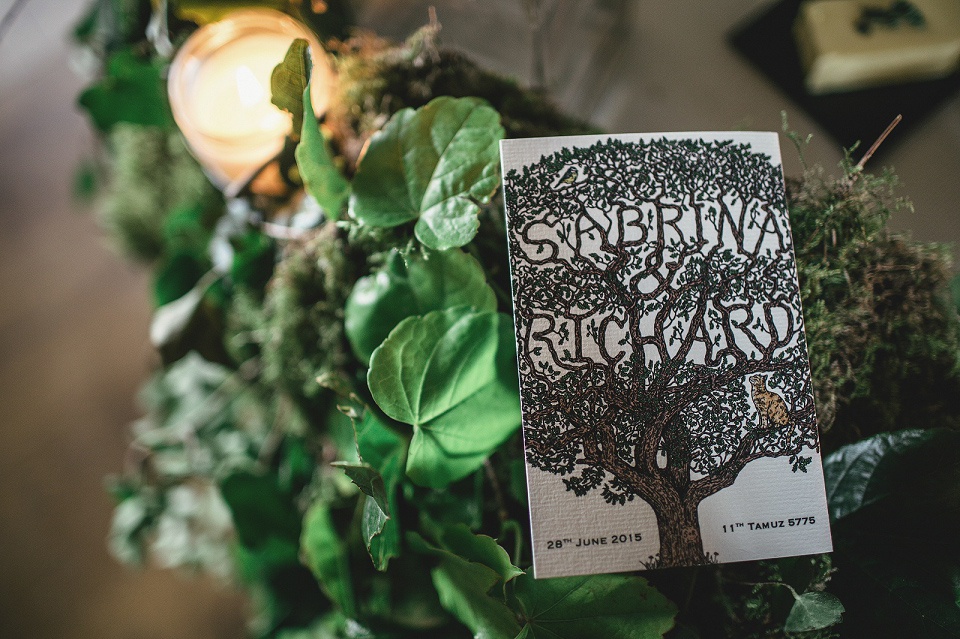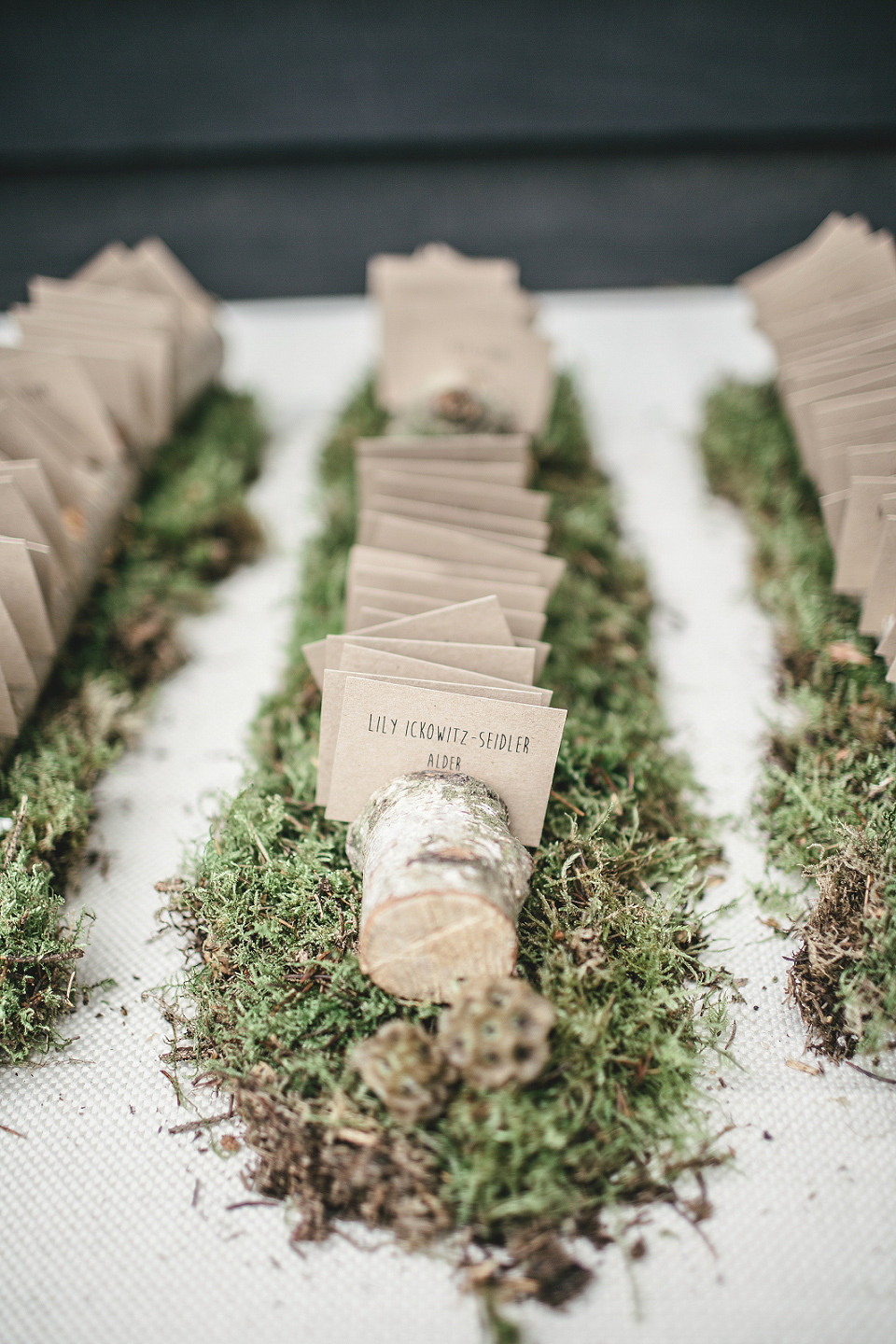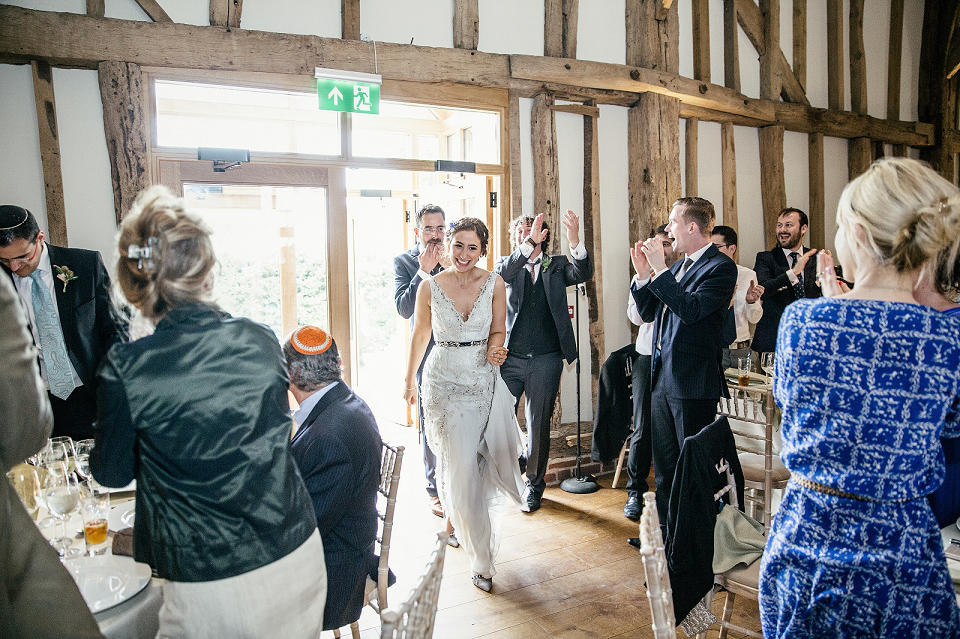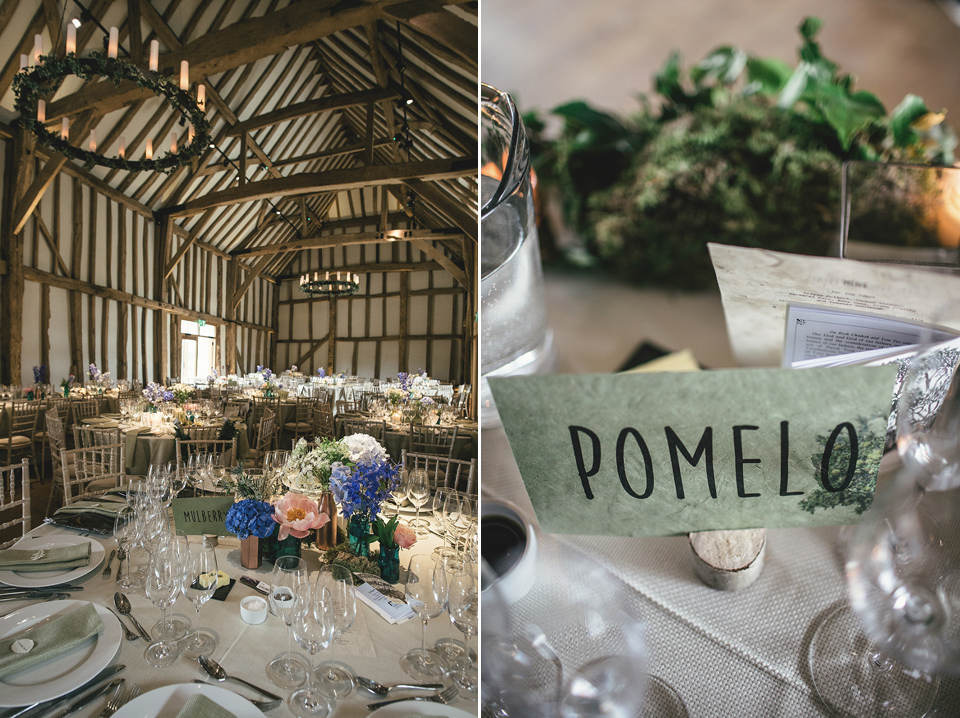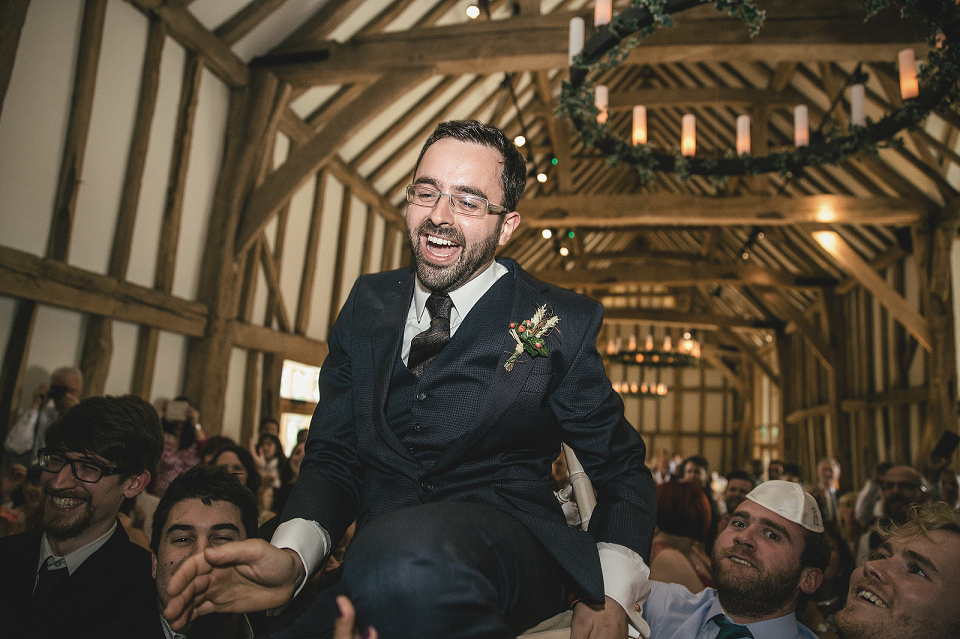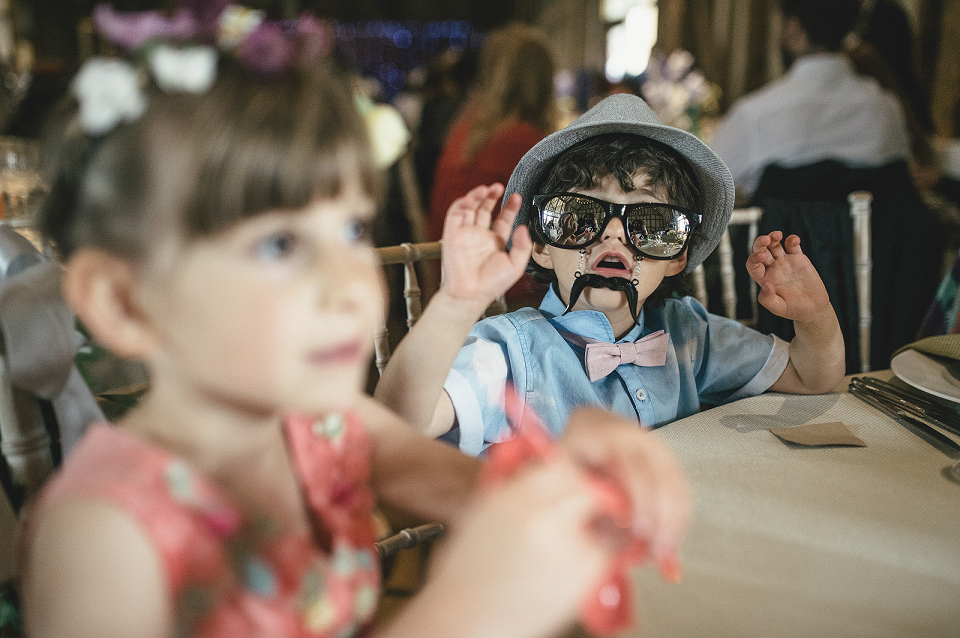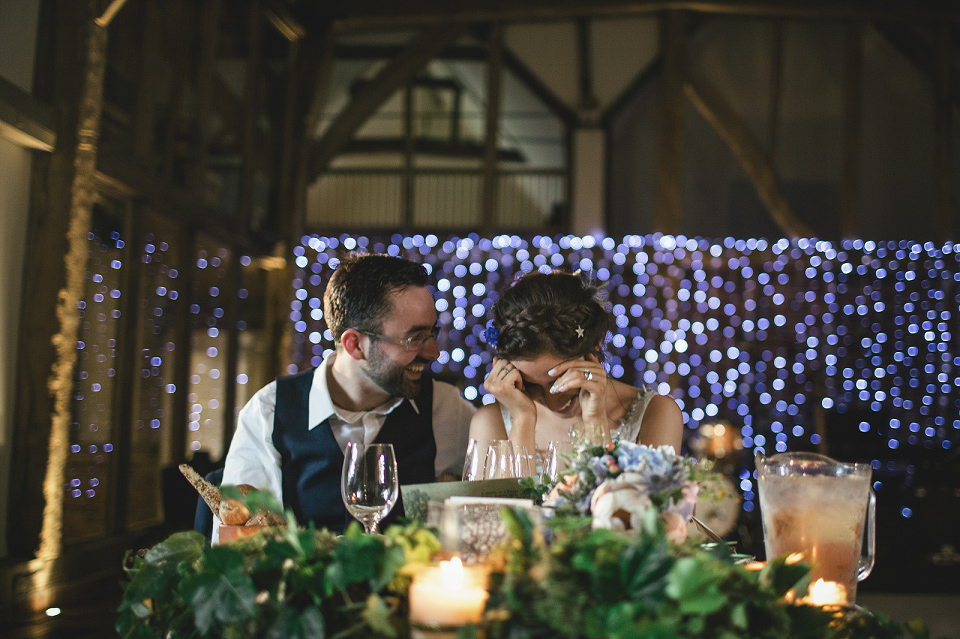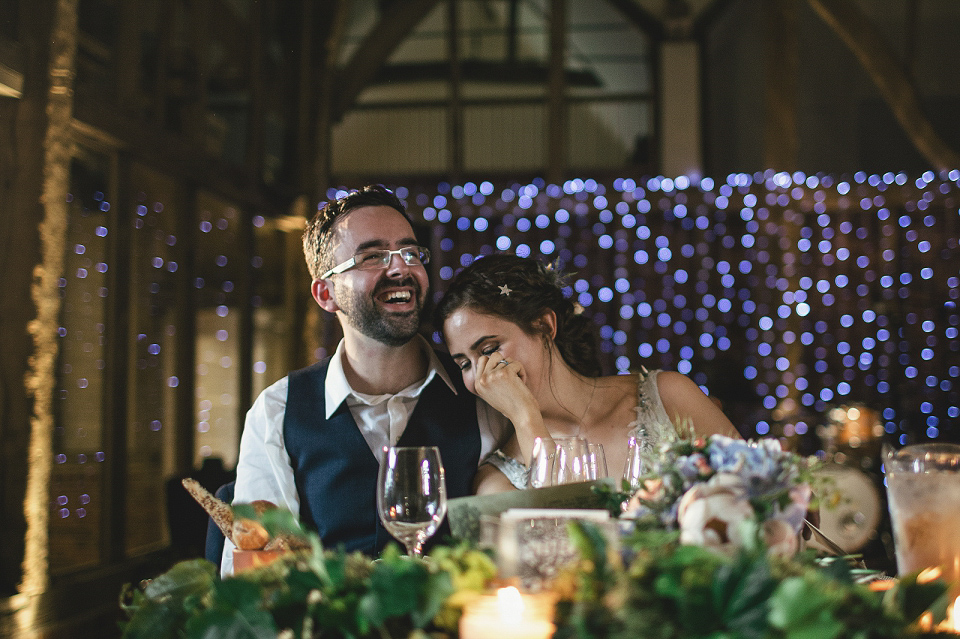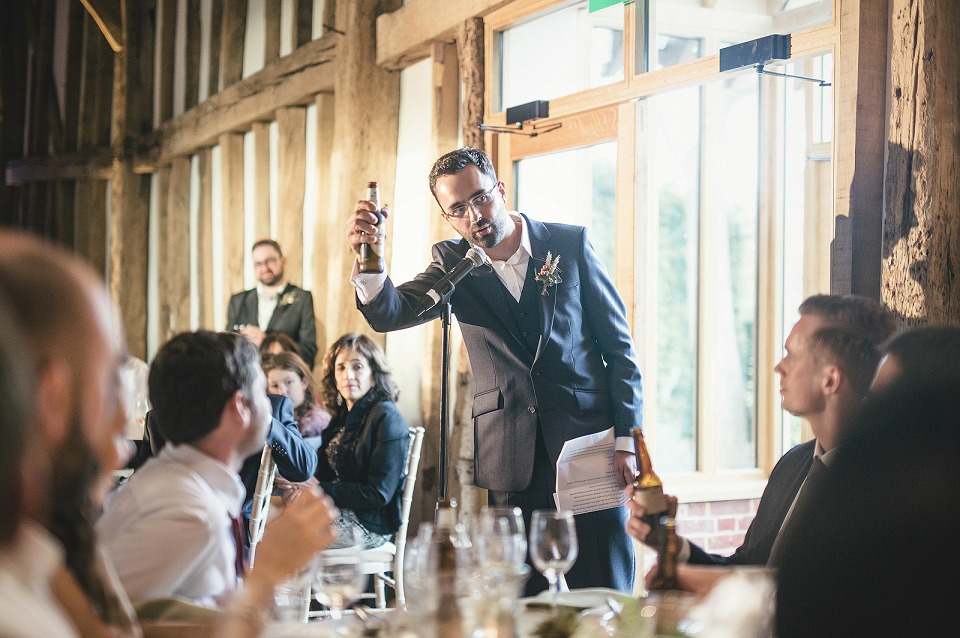 Entertainment was provided for the newlyweds and their guests by Southside Junction, fronted by Sandra Marvin and the newlyweds had their first dance to Queen's 'Crazy Little Thing Called Love.'

Words of Wedded Wisdom
"Don't stress on the day or get too drunk. I've worked with a lot of brides before and as a bride myself you realise the most important thing is that you are surrounded by people that love you, and that you get to marry your best mate. It really doesn't matter if it rains. If you are the sort of person that likes to be organised and gets stressed easily choose themes that are very relaxed and not matchy – it's much easier! We also had such amazing luck with our suppliers – Anna from Micklefield and Jen from Kalm and their teams really did make the wedding.
We used a bit of Pinterest but then realised that you can spend so long looking at original ideas that everything becomes the same. Ultimately it's an 8 hour event and it's important to pick a few key important things for you as a couple."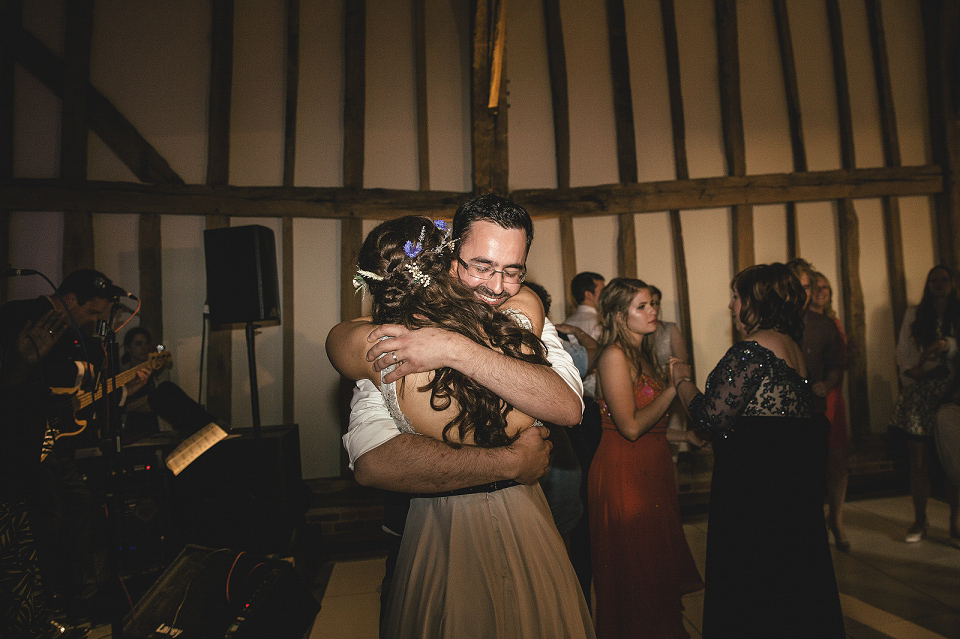 Thank you so very much to Sabrina and Richie for sharing your wonderful day with us all at Love My Dress. Thank you also to Kat Hill for sharing yet more of your talent with these delightful photos.
I hope all of you lovely brides have a fantastic long weekend, whether you're relaxing or busy with wedmin tasks.
Bianca x
Photographer – Kat Hill
Film – Long Haul Films (Not available in the UK)
Venue – Micklefield Hall
Wedding Dress – Wilden Bride
Veil – Wilden Bride
Shoes – Topshop and Kurt Geiger
Accessories – Alex Monroe necklace and Oliver Bonas earrings
Perfume – Le Labo Rose 31
Groom – Susannah Hall
Flowergirl – Monsoon
Florist – Wonderosa
Entertainment – Southside Junction
Rings – Alex Monroe engagement ring
Catering – Kalm Kitchen
Stationery – [email protected]
Makeup Artist – Bride Sabrina