I know it's only Tuesday and you've probably got loads to do to get through the week, but you absolutely must STOP right now. Have I got your full attention? I do hope so because today we are truly overjoyed to share with you the brand new collection from one of our favourite designers, the incomparable Charlotte Balbier. The gloriously titled Untamed Loved is pure bridal heaven and as well as showcasing the gowns themselves, we've got a rather brilliant exclusive interview with Charlotte herself so enjoy…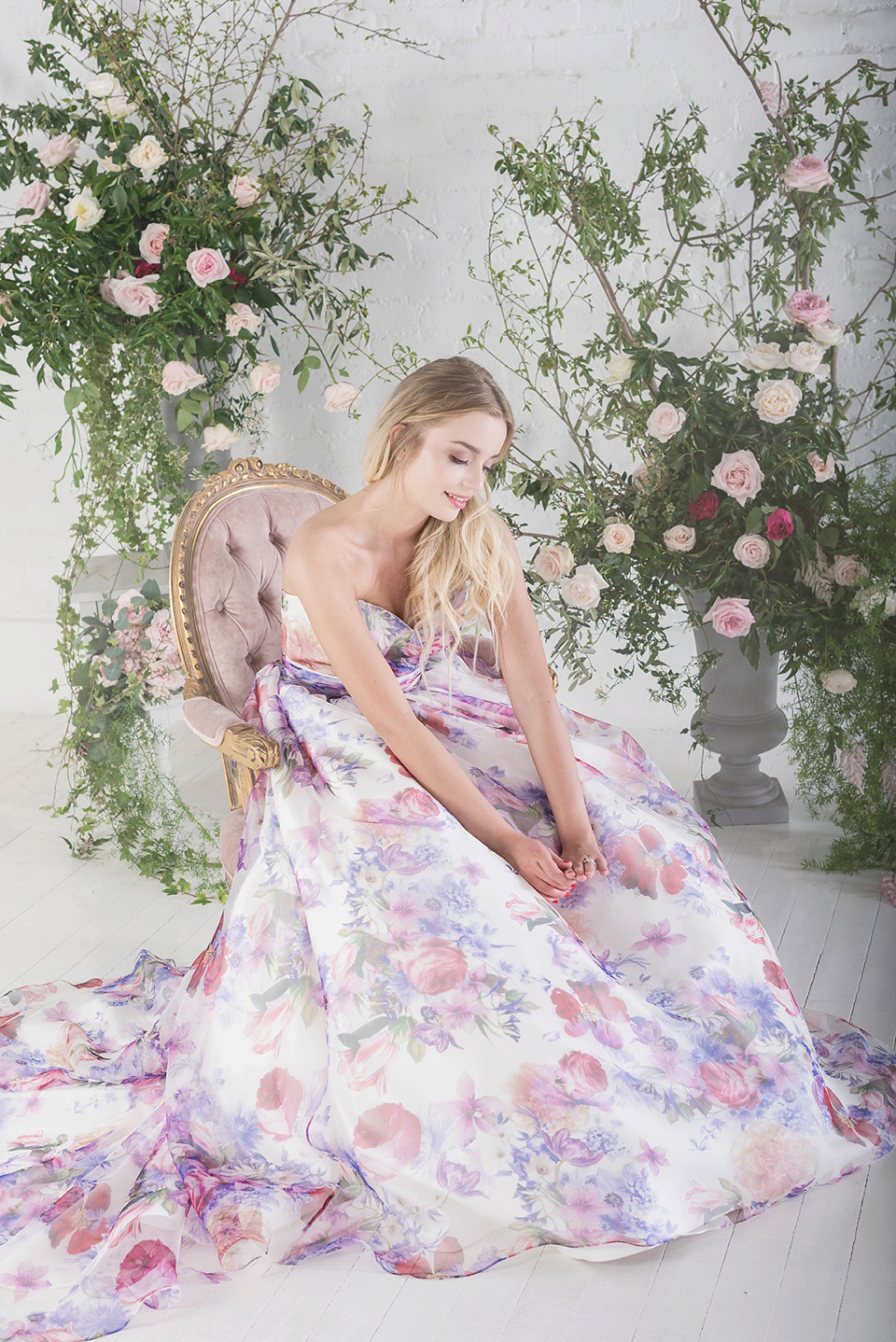 Charlotte, what's new in the 2017 collection? Is there a totally new feel to the collection or is a natural development of your style? Tell us more about the styling cues we'll see.
I would say this is the most different collection I have ever created and I am probably the most excited about it! I have really dedicated a huge amount of time and love to making this collection perfect. For 2017, the collection and brand has evolved with a fresh, new and exciting style and I could not be more delighted with the new gowns in Untamed Love.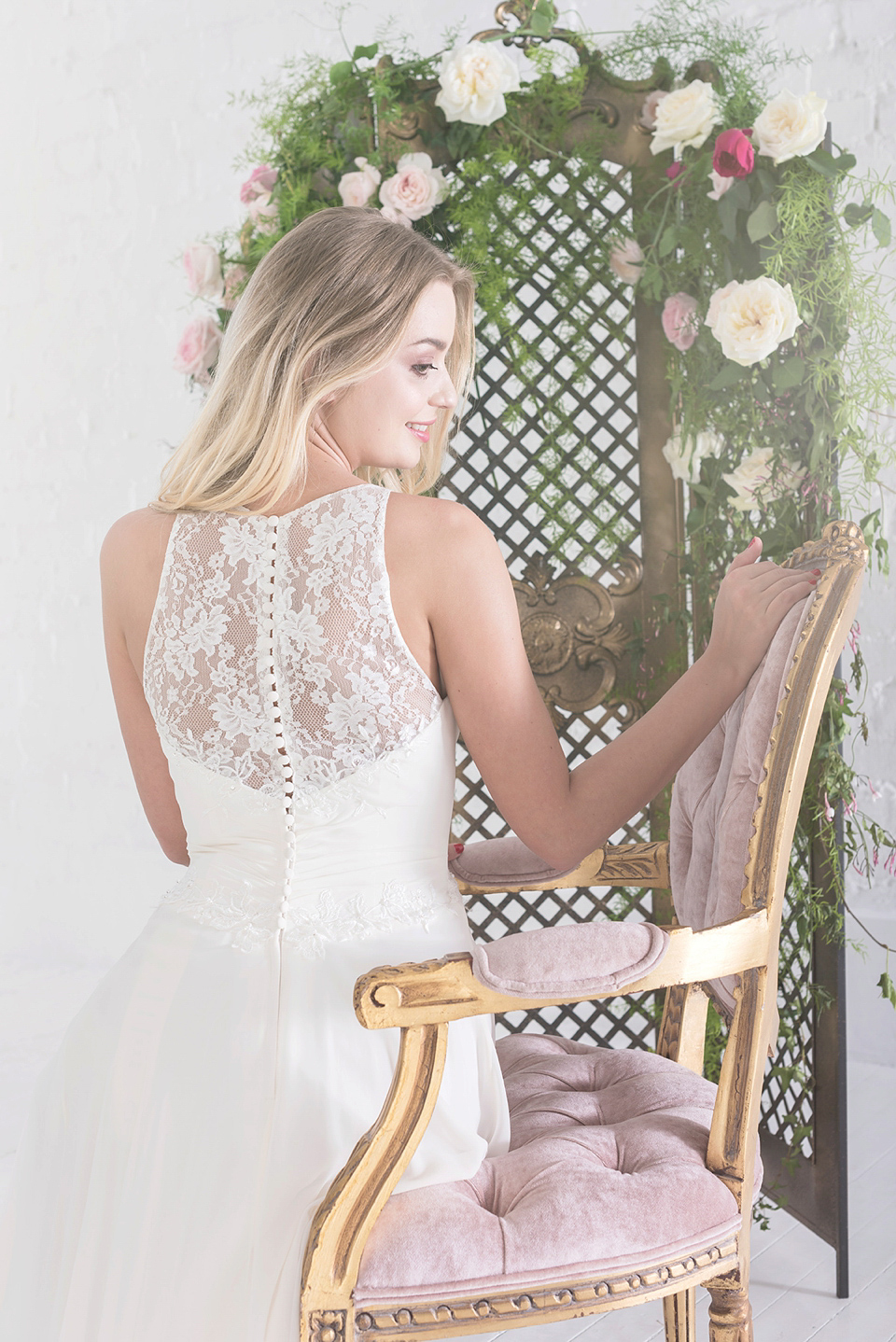 Are there gowns in the collection that you see suiting certain types of brides/wedding? Have you designed with an image of a 'Charlotte Balbier bride' in your head?
A Charlotte Balbier bride is a free spirited, feminine woman who is confident in both her fashion and bridal styles and wants to express her unique individuality and personality through her Balbier gown. The new Untamed Love collection celebrates all that encompasses a Balbier bride and who I am as a designer and as a woman.

What fabrics and embellishments will we see in the new designs?
The quality and palette of fabrics is second to none and you'll see lots of use of tulle, silks, French laces, and rich Mikado fabrics.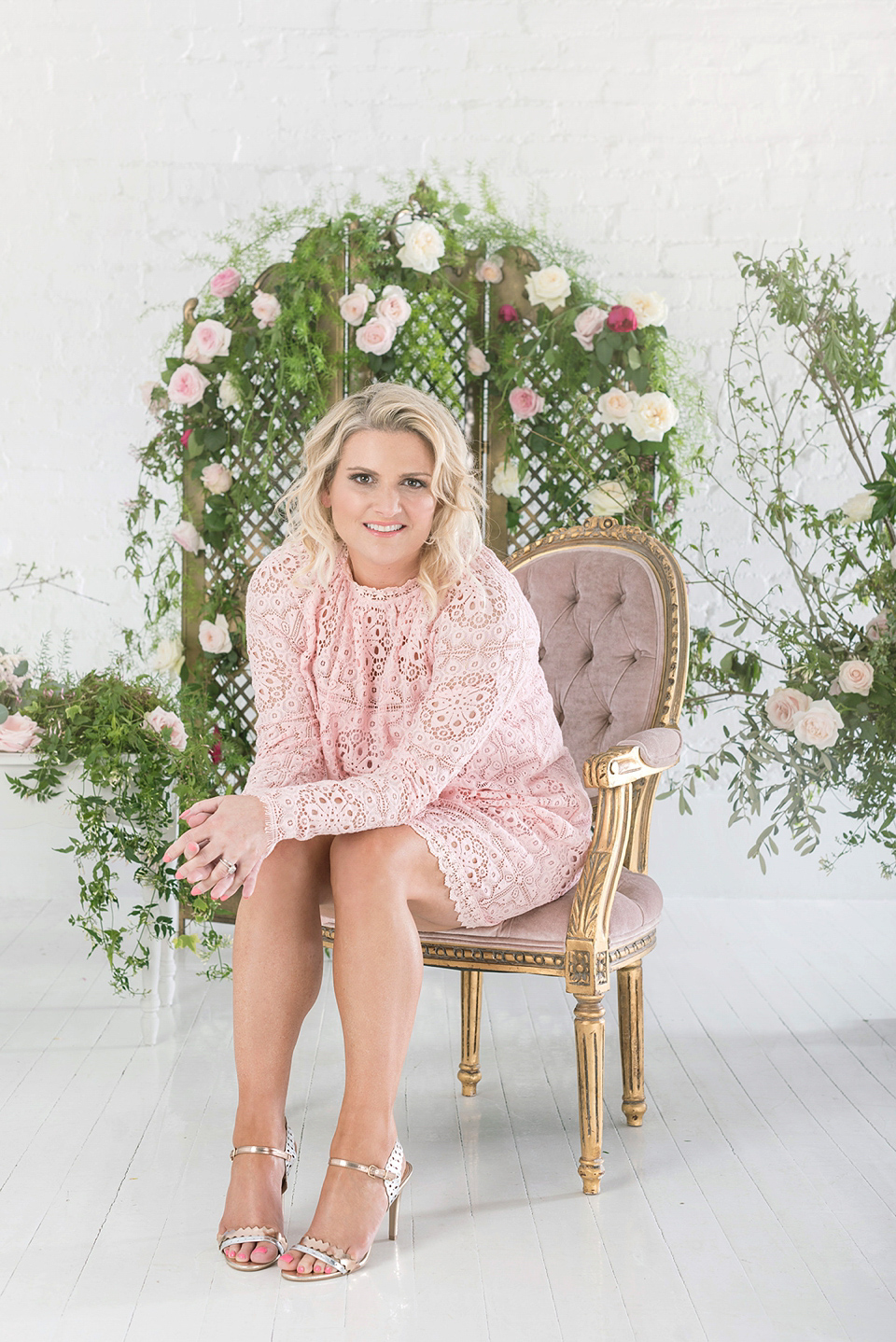 Charlotte pictured above
Exclusive to Charlotte Balbier is the specially designed chiffon that is designed and made in house so you won't find it anywhere other than on a Charlotte Balbier gown. New for 2017 are two floral fabrics and the signature gown, Untamed Love, is a soft sorbet of lilacs, apricot, plum, pinks and muted greens. This is a truly a show-stopping gown with a on-trend pocket detail.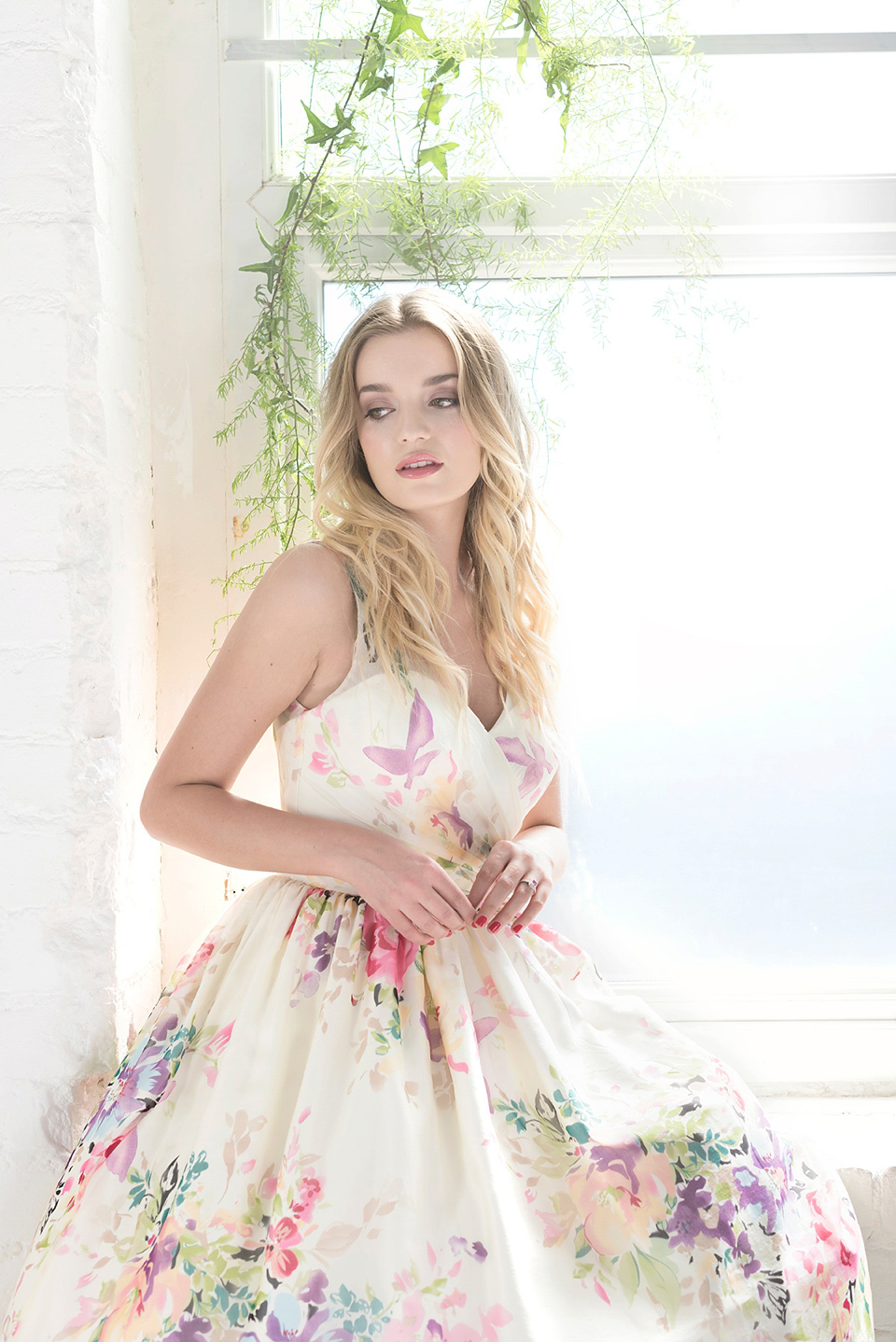 My love of playing with colour palettes is as evident as ever so, sitting alongside the traditional ivory hues, are antique golds, silver pewters, apricot tones and of course my favourite blush and rose pink shades.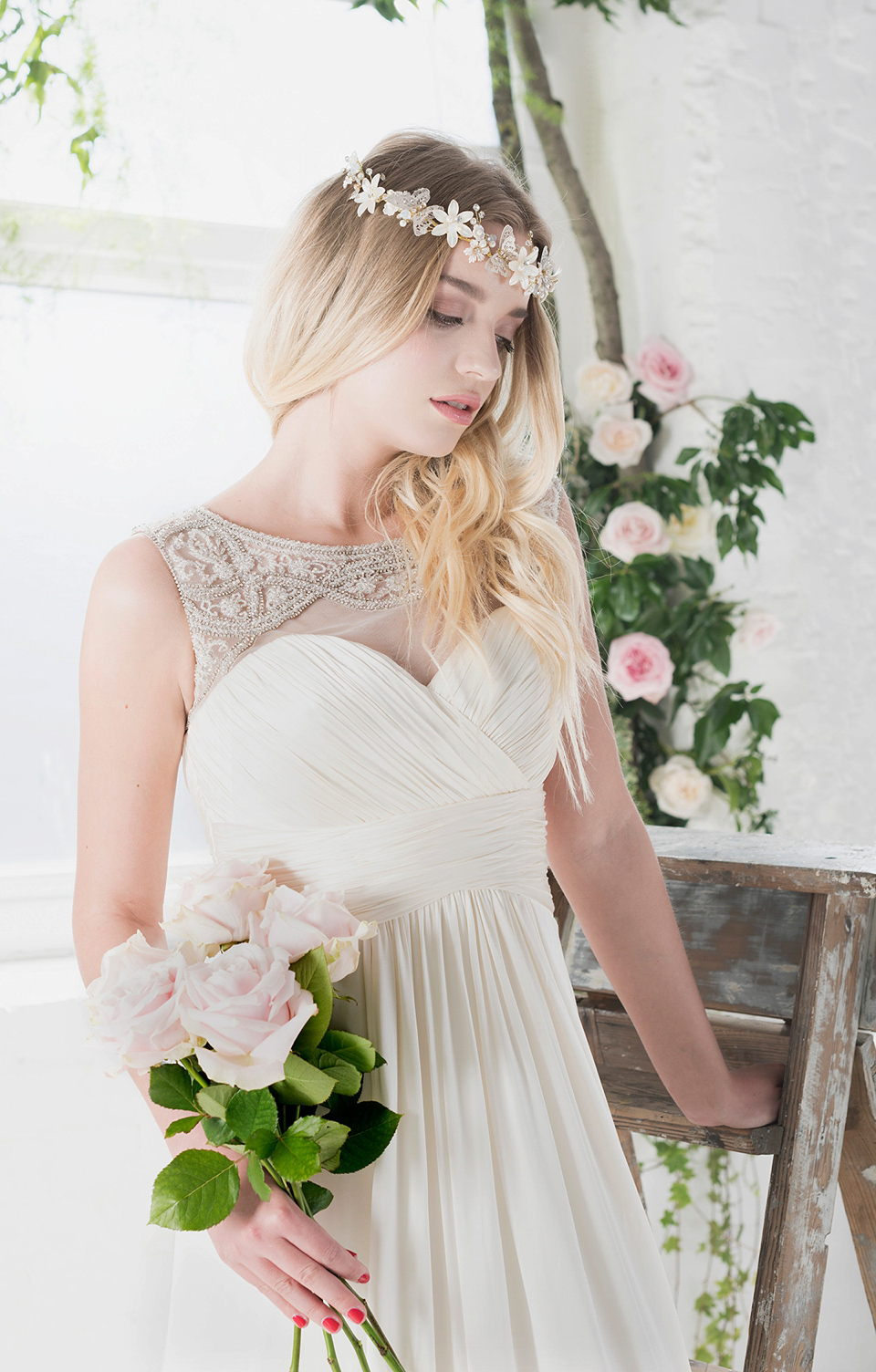 How long has it taken to design and create this collection?
It's taken around 12 months. I start the new collection immediately after I launch the previous one! I then work on it between May-December and I take a short break mid December to mid January to refresh before finalising everything from January to May. I have been known to still be finishing a dress days before the launch of the collection!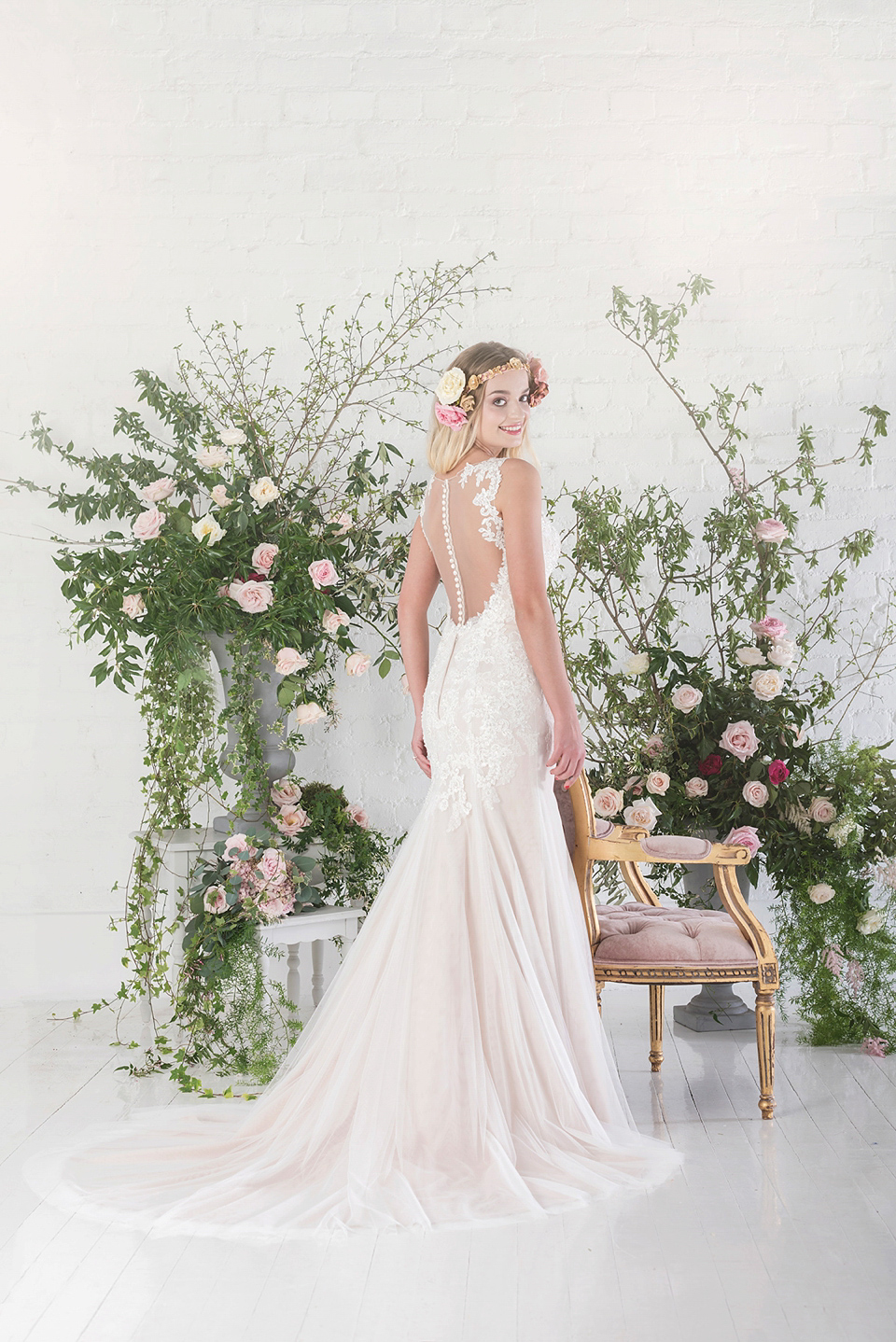 What was your inspiration for the Untamed Love collection?
It's simply a celebration of my brides who are all so amazing. I get to meet about 60-80 of my brides in person a year at events and I also chat with so many via social media. I feel such a strong connection them, they're all so fabulous, individual and stylish.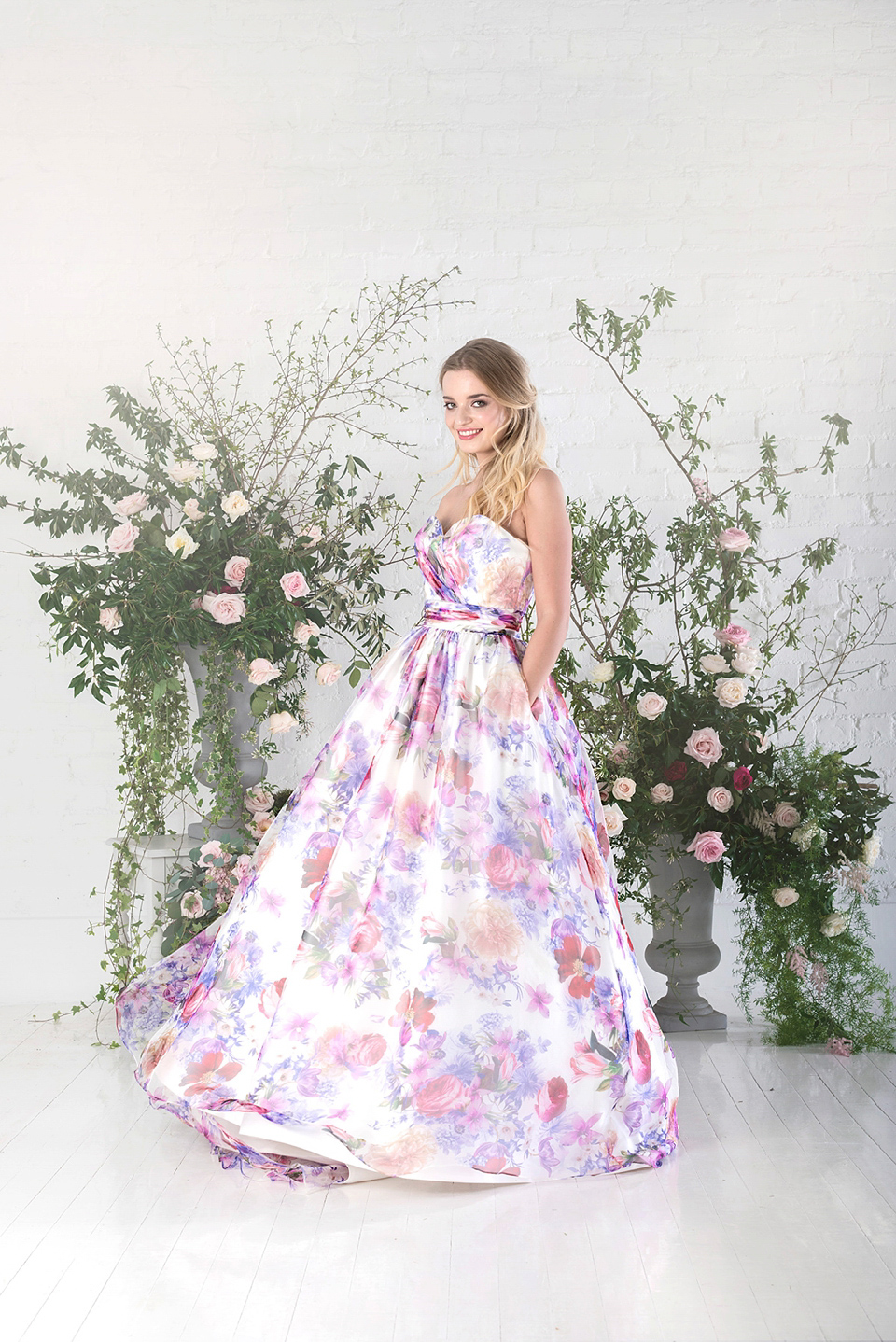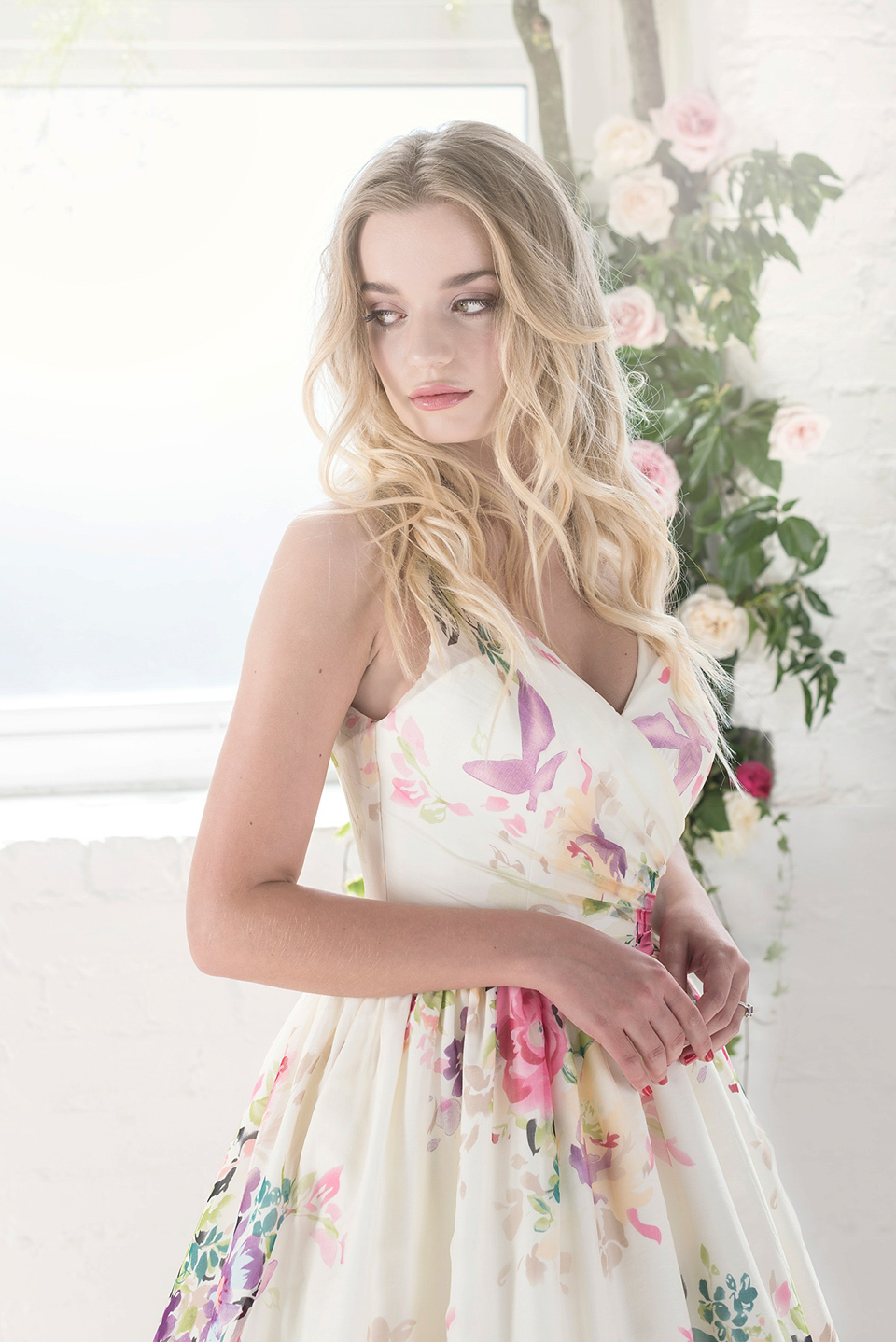 I am also a little bit of a Boho girl at heart and I'm also someone who also loves all things glamorous. I guess it's unusual to have two very distinctive styles but it's what makes me who I am. With the new collection, I embrace my inner hippy with Boho inspired gowns along with some more glamorous styles. I have never believed I have to just have one style/look and celebrate this with Untamed Love.
It just so happens that thirteen is my lucky number and this year marks not only my 13th collection but also my 13th year in bridal. Thirteen always brings me luck and happiness and I know this 13th collection will do exactly that.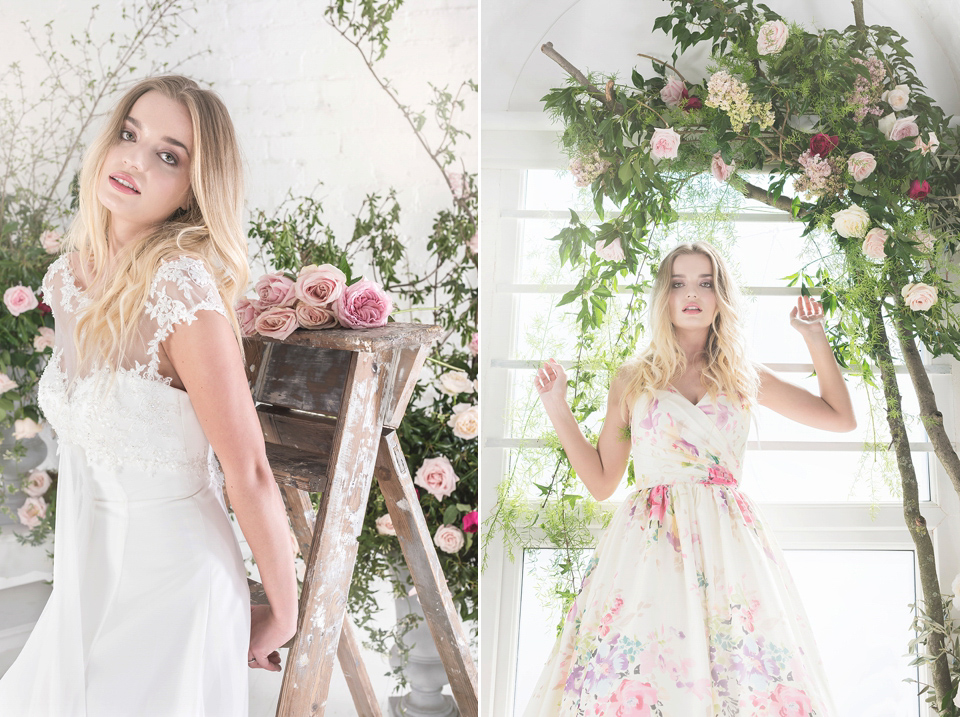 Do you have any personal favourites in the new collection?
I have more than one because it's impossible to choose one single design! I adore the Untamed Love signature gown along with 'Aphrodite', 'Agatha', 'Posy' & 'Luna'.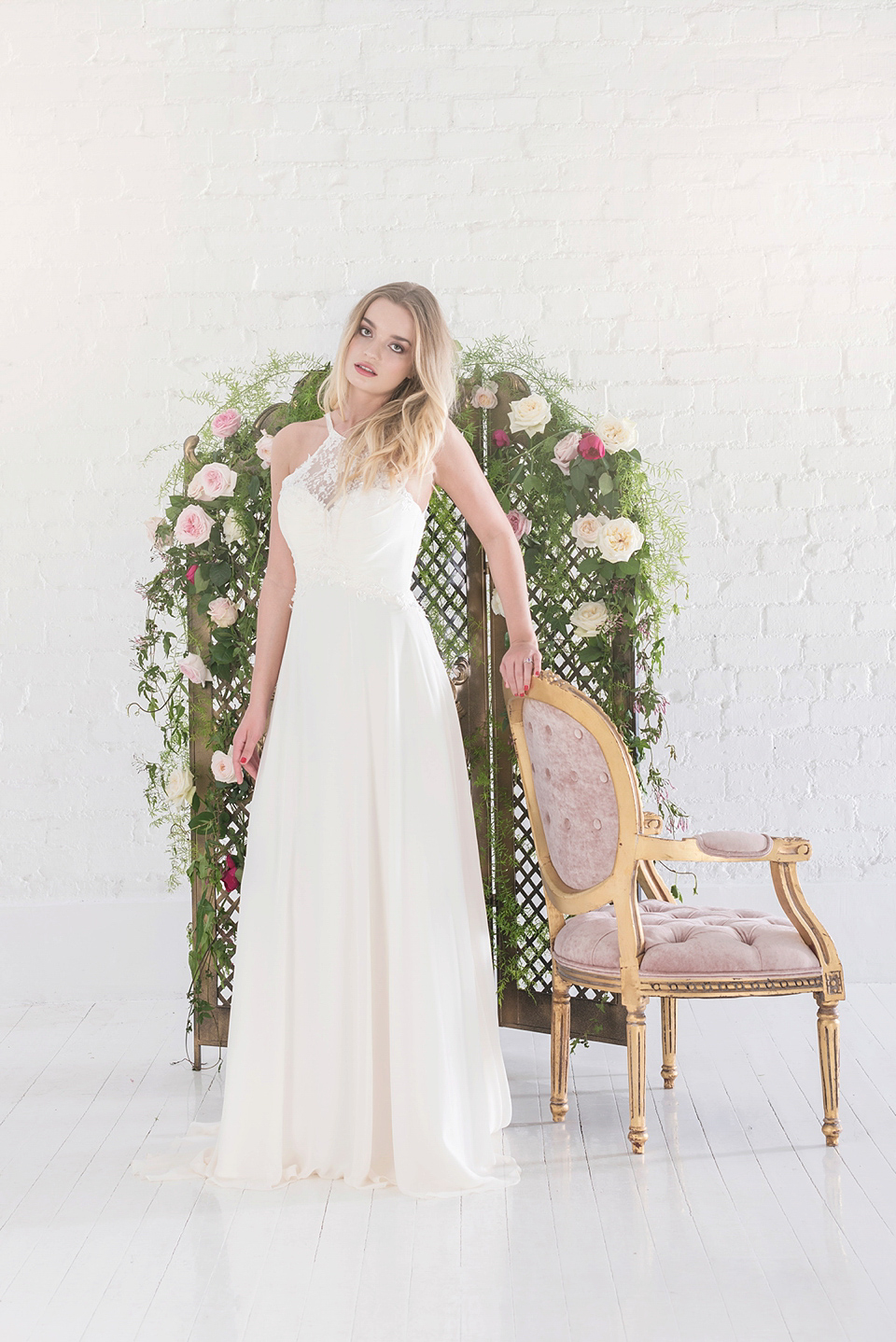 You're launching your new collection to the wedding industry at the upcoming White Gallery trade show – do you get nervous about the reaction to new designs?
Yes SO nervous! My pre-show nerves have well and truly taken hold already! Leading up the show, I can't sleep and it's a mixture of excitement and nerves. This is my 13th year but I still feel the same amount of nerves when I launch a new collection, even after all these years. I am though so excited for White Gallery, as I know everyone will fall in love with the collection as much as I have.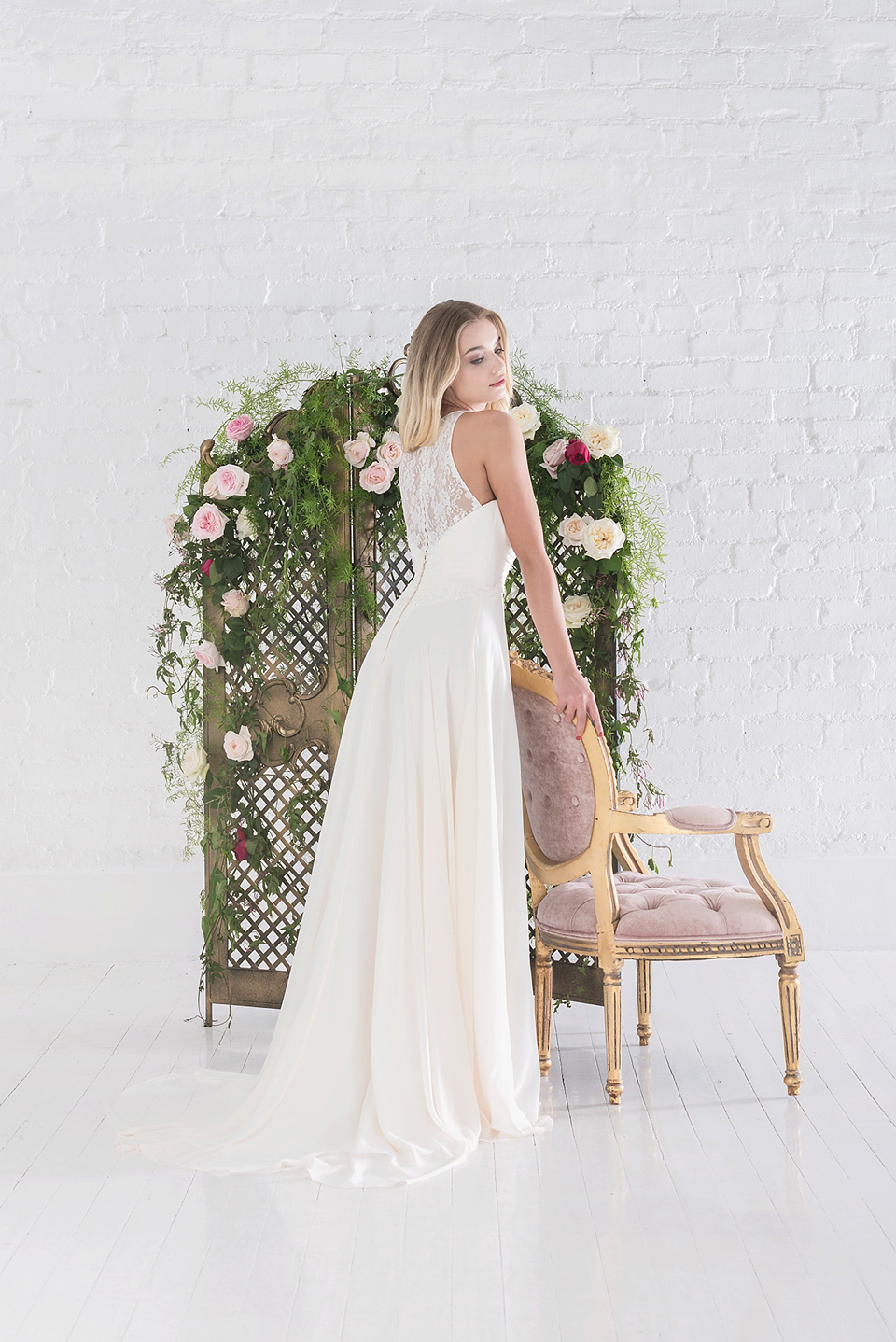 After White Gallery, when will brides be able to view and try on the new designs?
From August onwards, the boutiques that stock my designs will start to receive the new collection and I'm so excited to hear the reactions from brides to the new designs.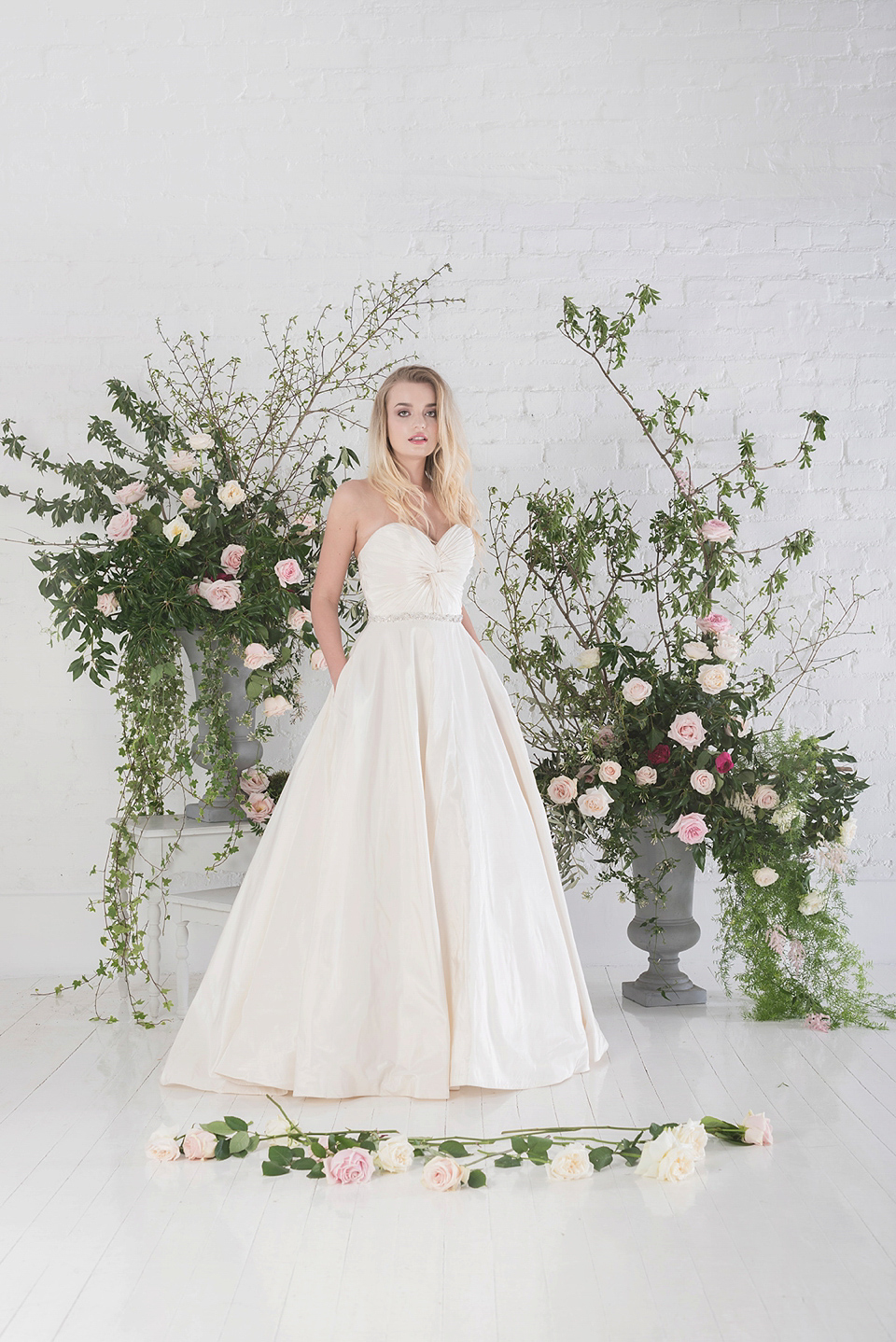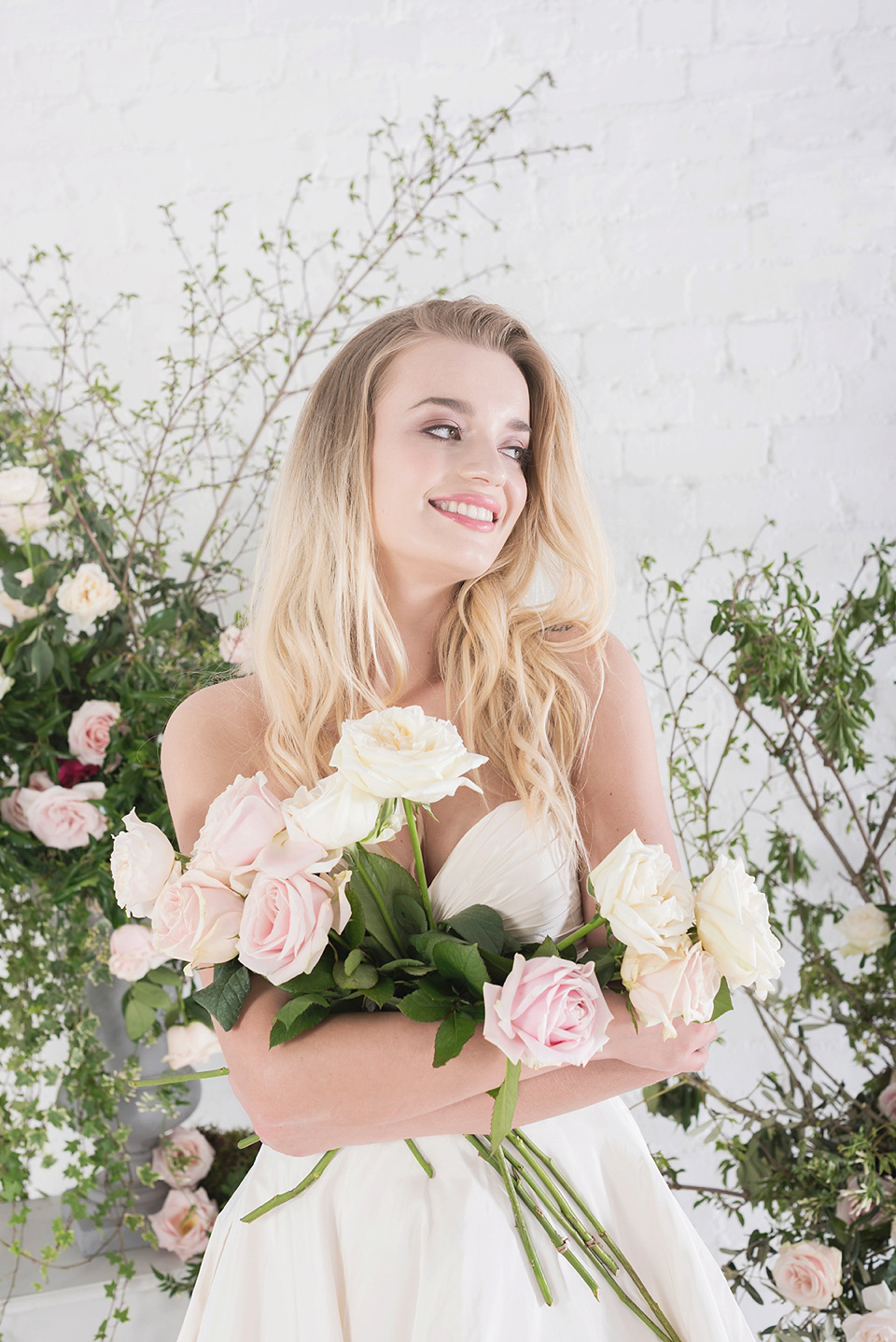 Are you visiting any boutiques for Designer Days or events over the summer?
Not over the Summer but I will be doing so in the Autumn/Winter. Brides can pre-register their interest in Charlotte Balbier events by emailing [email protected]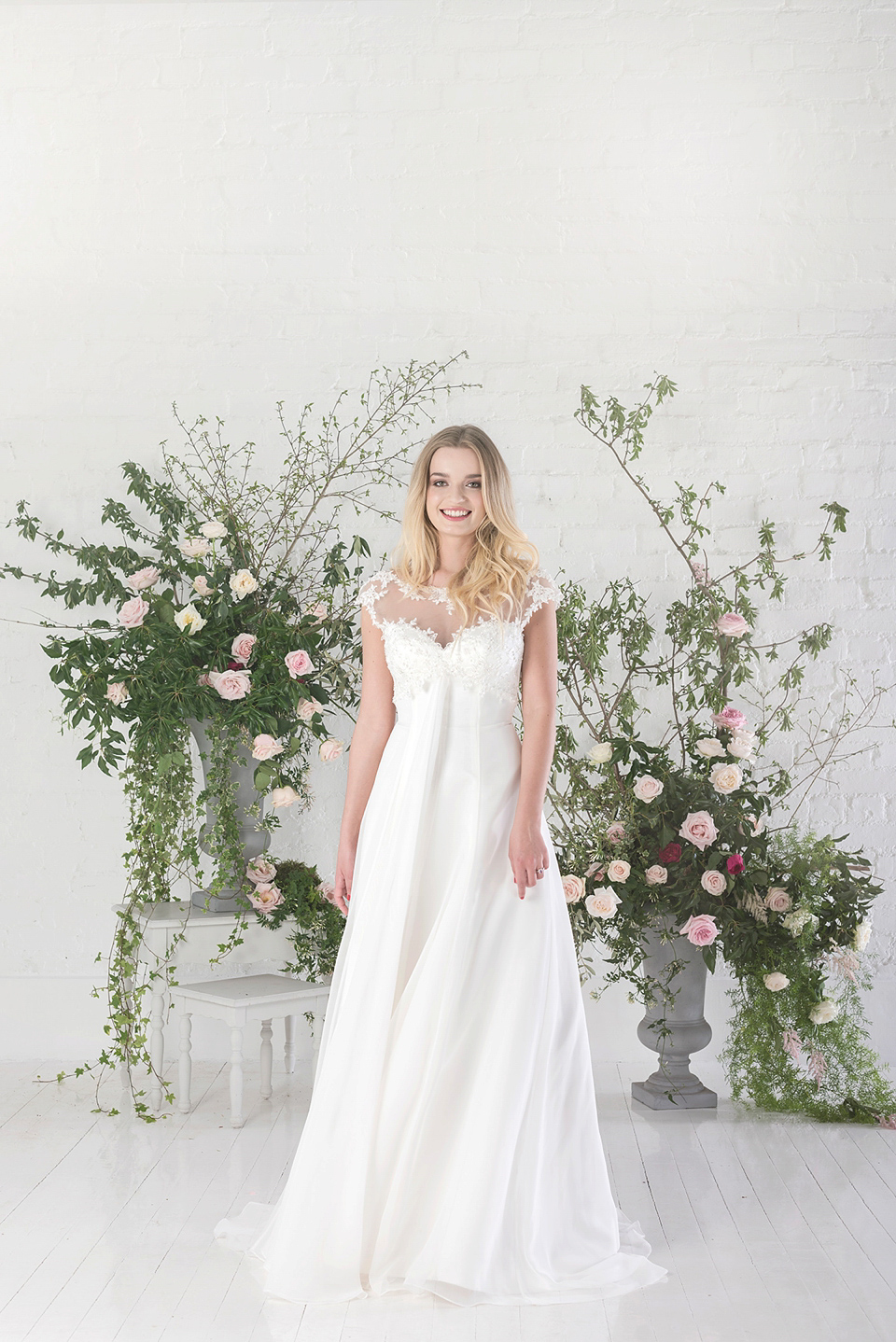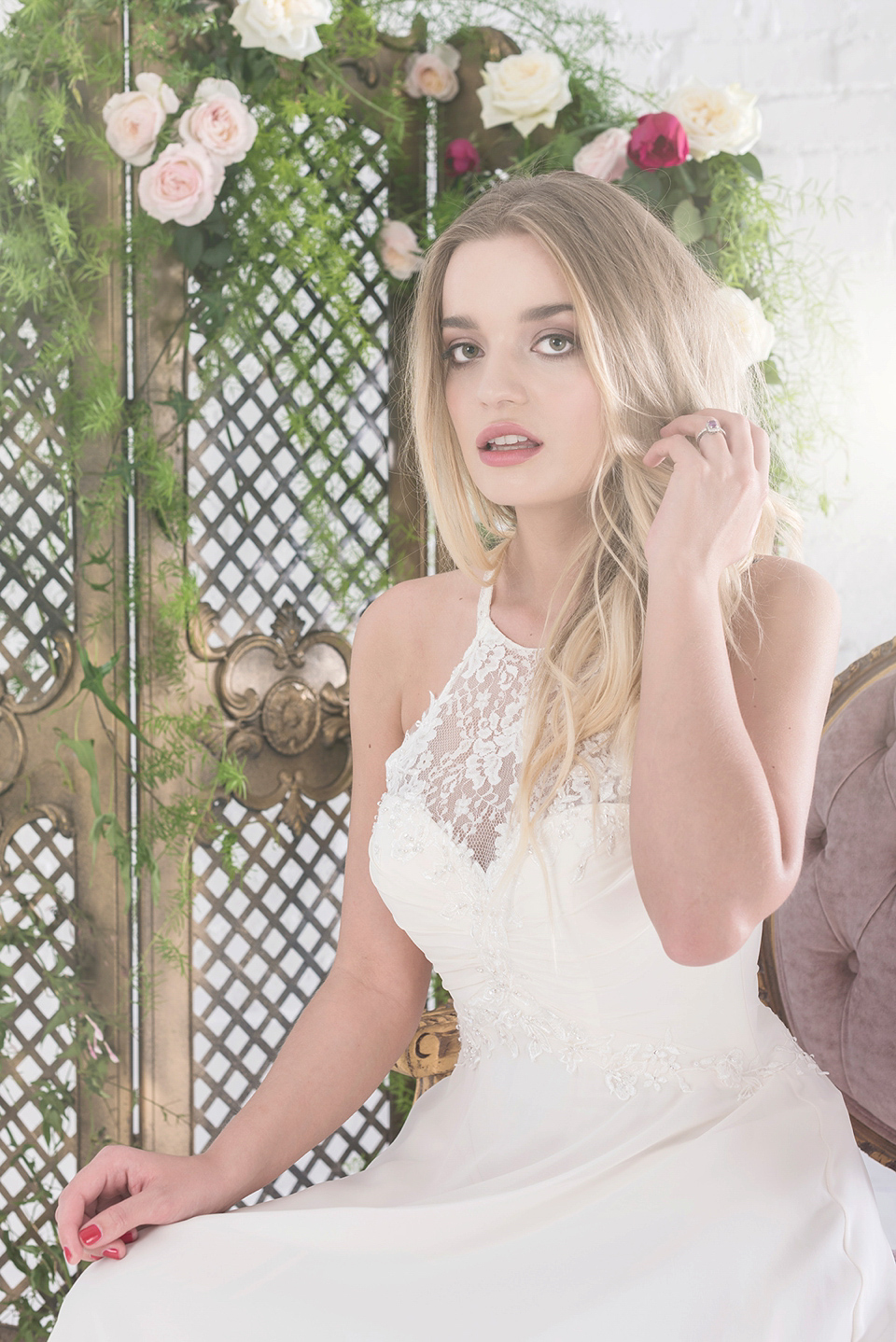 Will you celebrate after White Gallery or have you got more exciting projects bubbling away?
Oh yes definitely will have a little celebration or two! The remainder of May is very busy in my showroom but in June, my husband Teddy and I are taking a five-day holiday in Palma at a gorgeous boutique hotel so I can get some sun and re-charge. Only five days though as I am working on a really exciting project in June onwards so need to get back for that! I always make time for some 'me' time at the Clarins Spa near where I live so facials and massages post-show are a must!
Well, I don't know about you but my heart is certainly beating a little faster and there's a huge smile on my face thanks to these spectacular designs. I must admit that I am absolutely in love with the patterned gowns and that colour palette is pure heaven. All I can say is you're going to be a lucky, individual and completely beautiful bride with a dress from the Charlotte Balbier Untamed Love collection and we can't wait to see real brides gracing the pages of Love My Dress in these stunning gowns.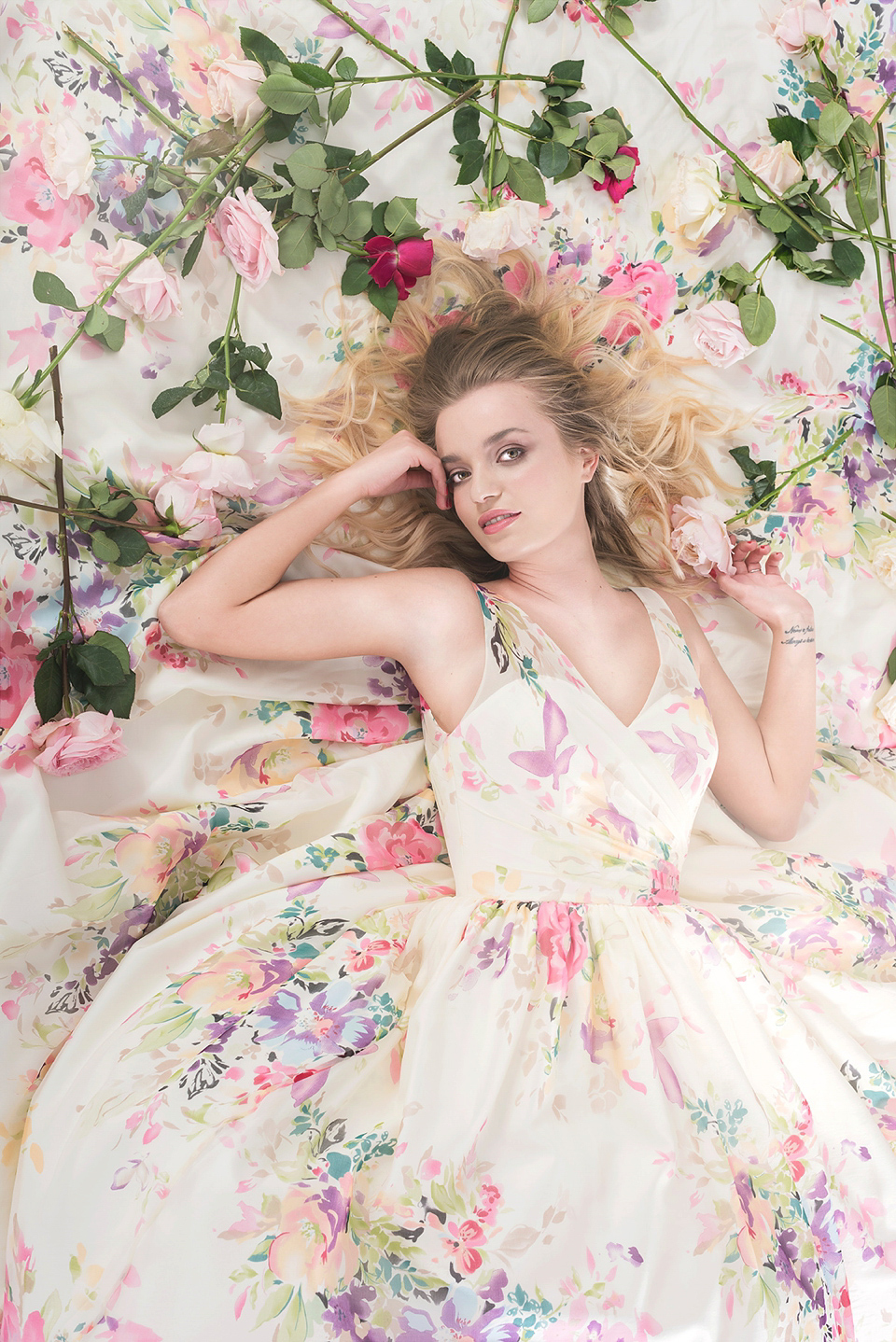 I hope that you've enjoyed our exclusive interview with Charlotte. If you'd like to spend a little more time with Charlotte Balbier, you can view the current collections online and also connect with Charlotte on Twitter, Facebook and Instagram and Pinterest.
Love Tamryn x
Charlotte Balbier is a sponsor of Love My Dress®