I am one very lucky lady. As a features writer for this beautiful blog, I get to view the most incredible images by talented photographers all over the world. I've discovered new species of flowers I never knew existed (red anemones are my latest crush), fall in love with creative designers who craft utterly delectable dresses, found a location for where my ten-year vow renewal will be in the year 2024 (in a bluebell woodland setting – I can't wait!), and am constantly inspired by the sweet little love stories of the brides and grooms who share their delightful days with us. When I caught sight of the bride's divine gown and her flowers, my heart literally skipped a beat. I hope you enjoy this tale as much as I've loved preparing it for you.
Roxana, a PR executive with a financial company, and her beau Ovidiu, who also works in finance as an analyst and entrepreneur, married on 22nd August 2015 at Zabola Estate in Transylvania, Romania – a picturesque fifty-hectare castle park. Take a look at this heartfelt short film which sets the scene of Roxana and Ovidiu's intimate summer party.
"Our inspiration for the wedding was an intimate summer ceremony and party in a beautifully rustic venue. We wanted to give ourselves and our loved ones an unforgettable memory. The fact that the estate was completely secluded sold us instantly; it felt as though we were in our own special world with our closest friends and family. The estate has panoramic views of Transylvania and a beautiful castle where we stayed on the night of the wedding. The wedding reception took place within the old stables and outdoors, which is typical for a summer countryside wedding."
Film by Film 3221
"Our story was beautifully told by film makers Tiberius and Andreea Margaian. They brought a drone for the event and captured the atmosphere of the day and the little precious moments that make weddings so special. Dan and Alexandra Bumbas from 602 Photography were also absolutely incredible! They love people and love *love*."
Images by 602 Photography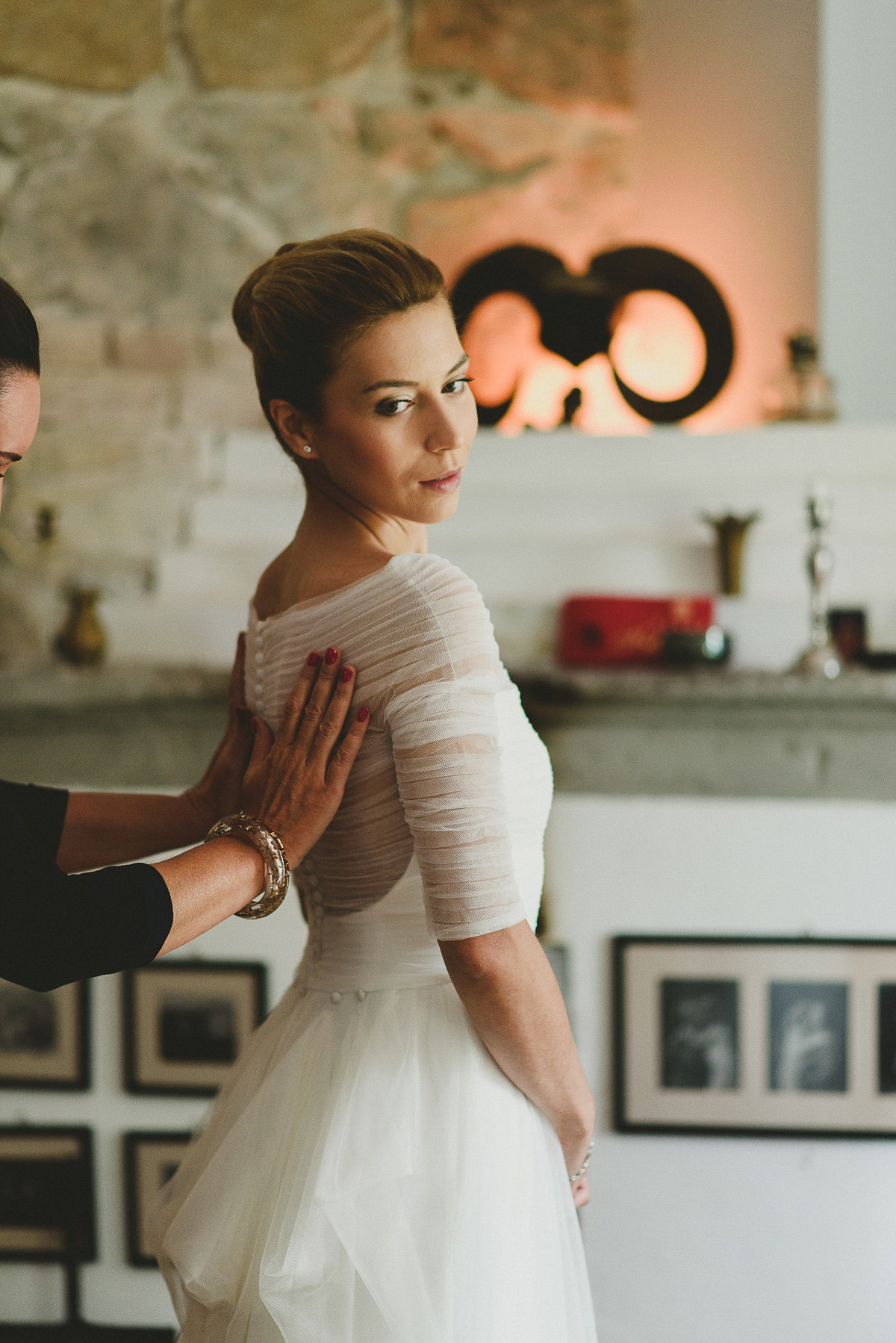 Roxana chose a simply stunning Pronovias dress and veil in draped tulle that was just her; "I wanted a dress that was very simple and ethereal and not an iconic one. My gown was made from tulle and draped tulle; it was very soft and light, and I wanted to feel comfortable and be able to dance. "I felt like I had a dress that reflected who I was perfectly and that I will treasure forever."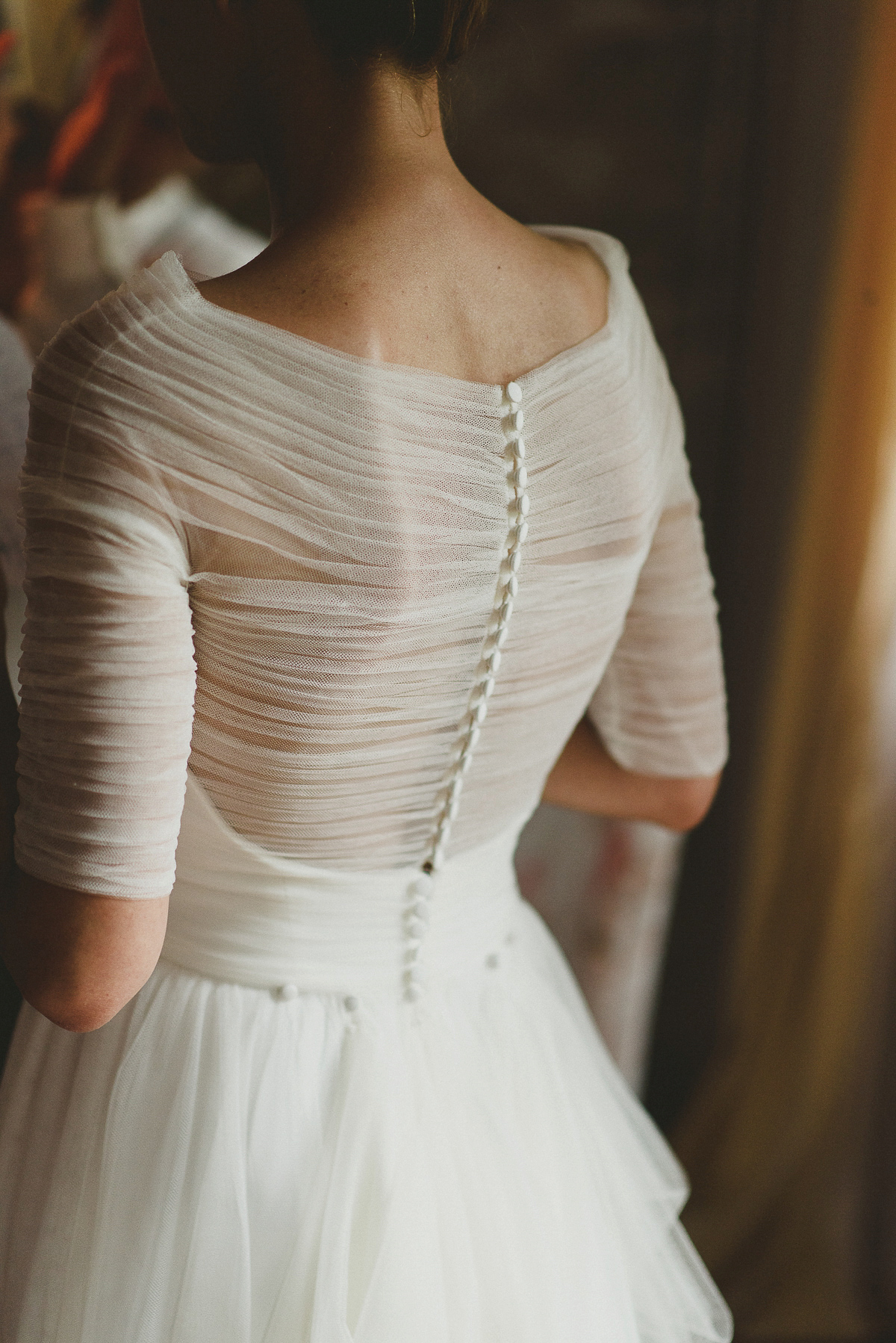 "The makeup artist – Roxana Armeana – was very talented and lucky to have because she understood that I just wanted to look like the best version of me on the day."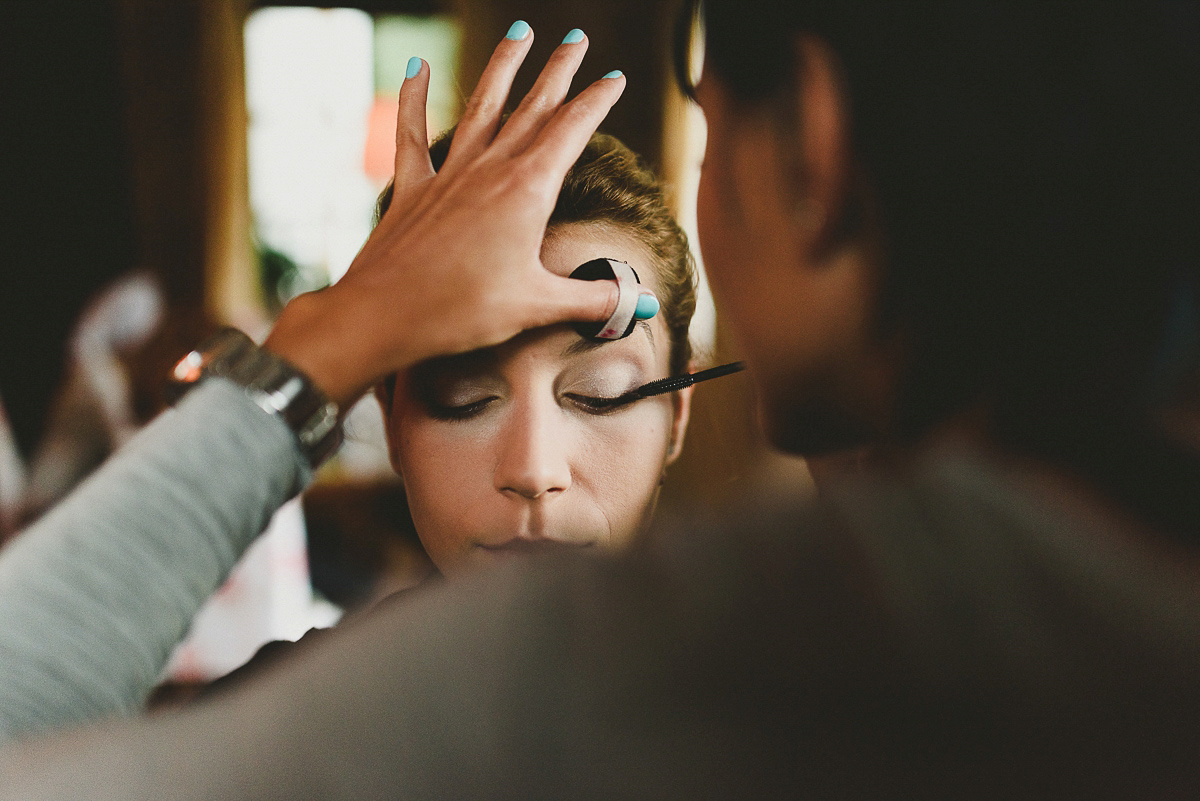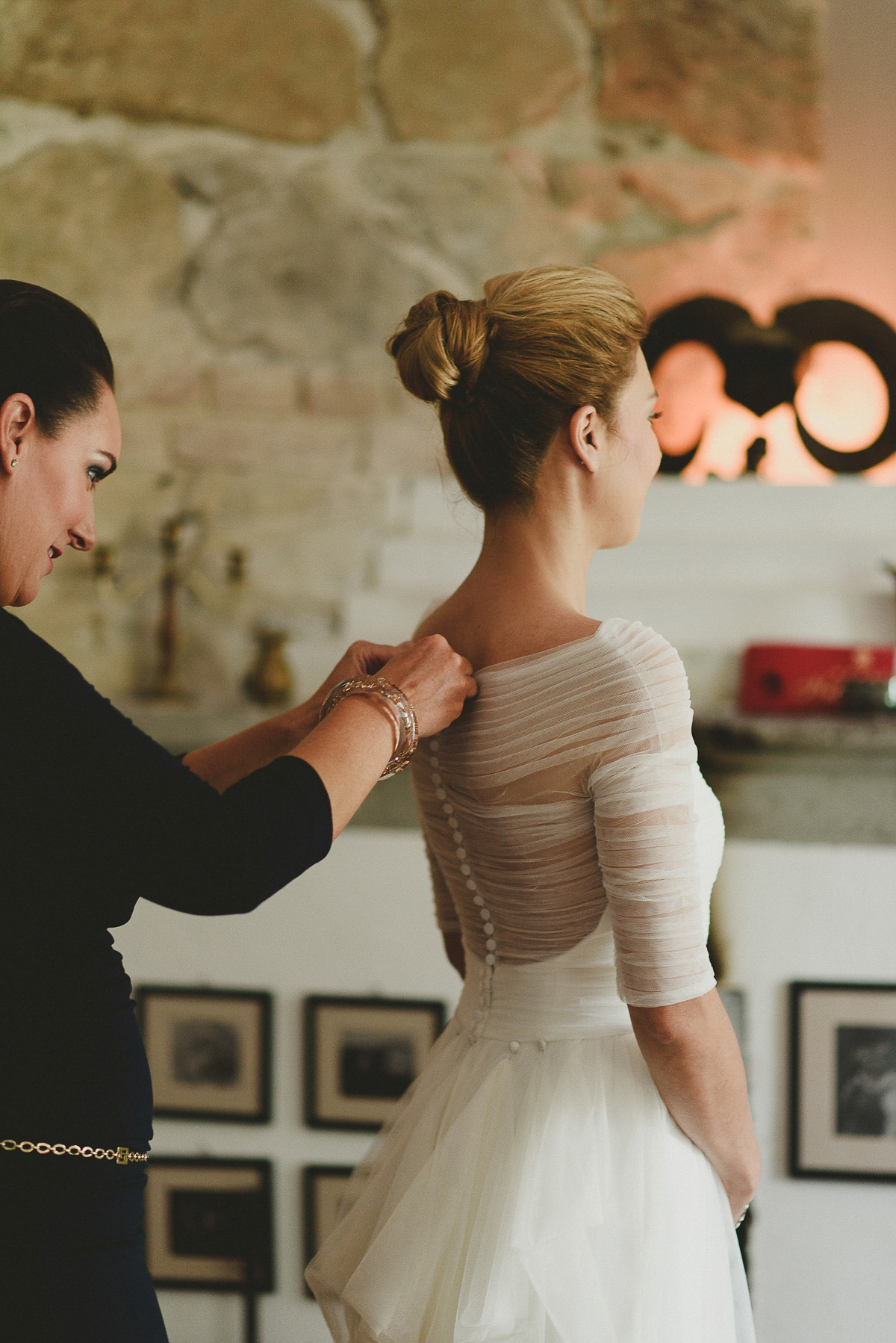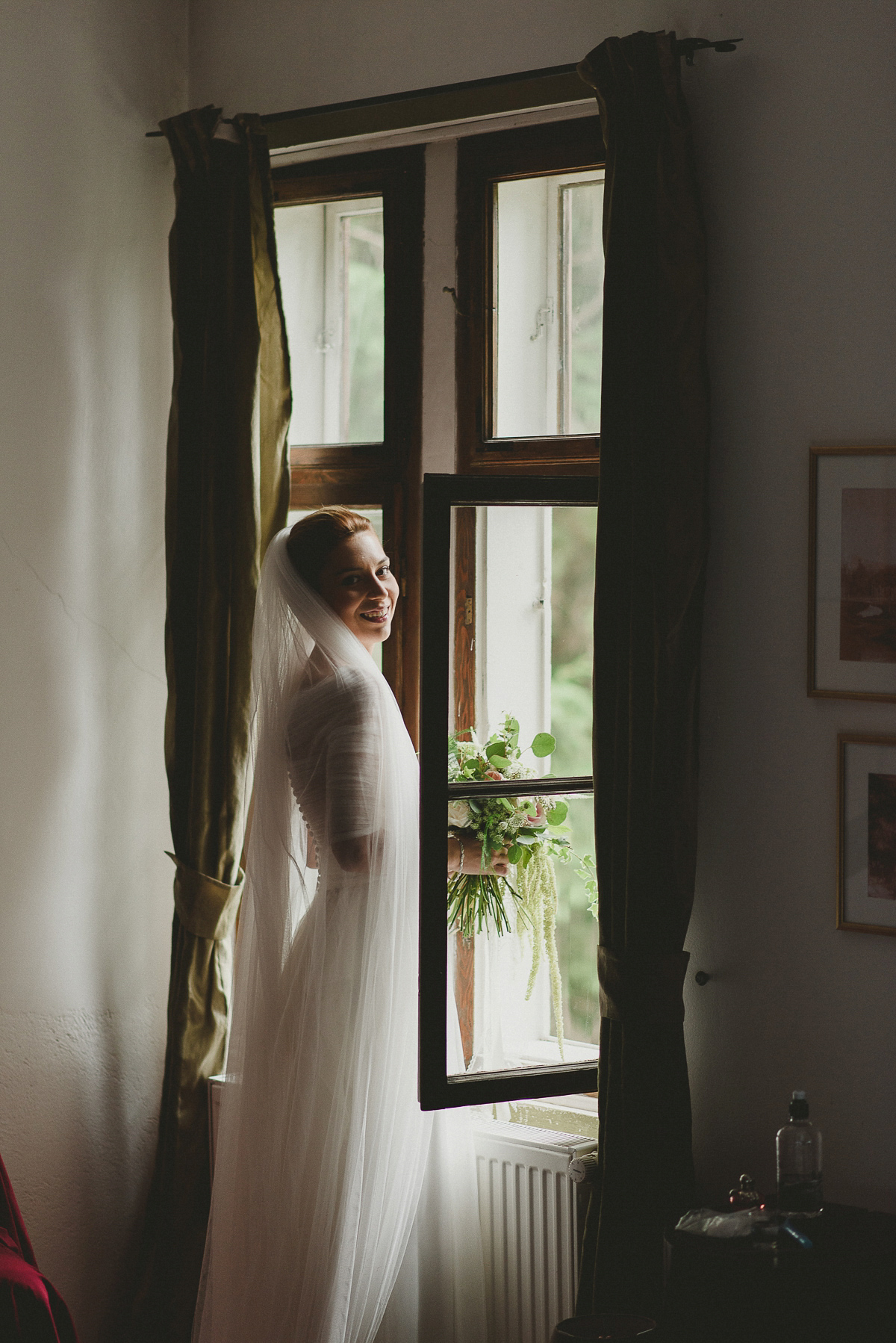 Roxana's heels were Sepala by Mihaela Glavan and she accessorised with a bracelet from her mother-in-law, clip earrings from Swarovski and a spritz of Narciso Rodriguez for Her.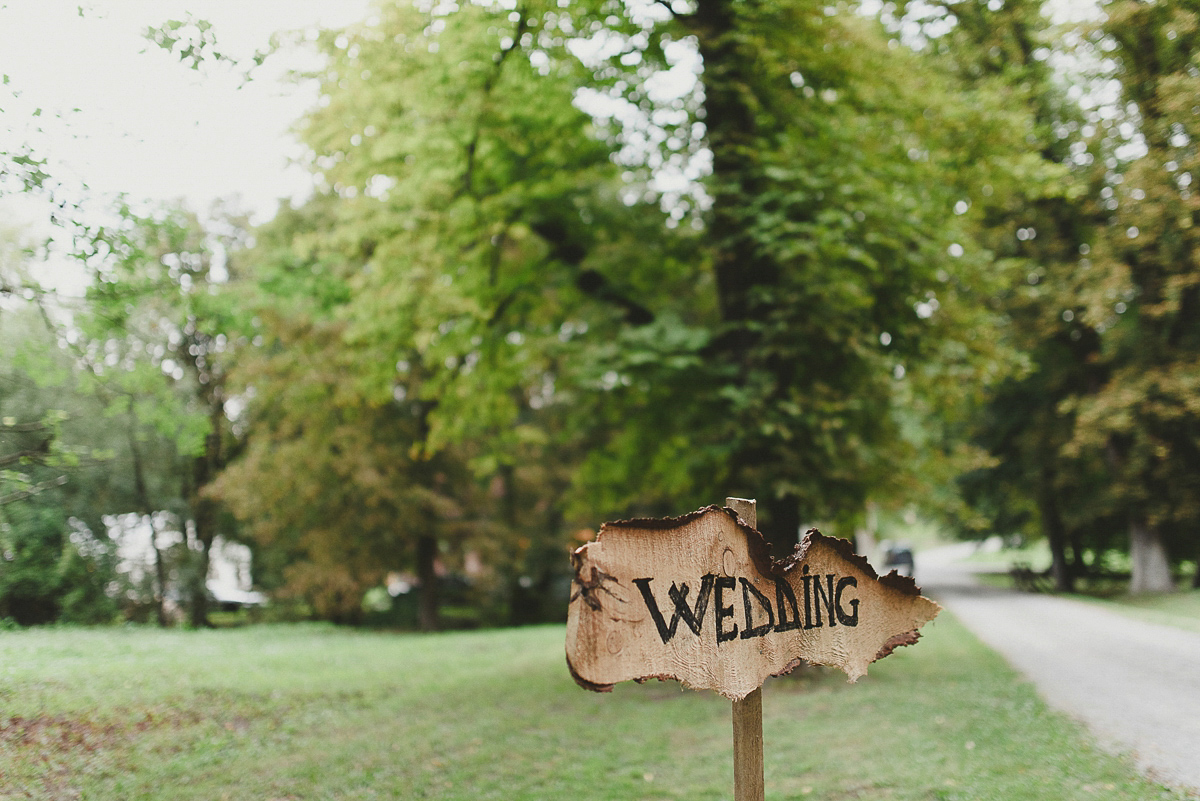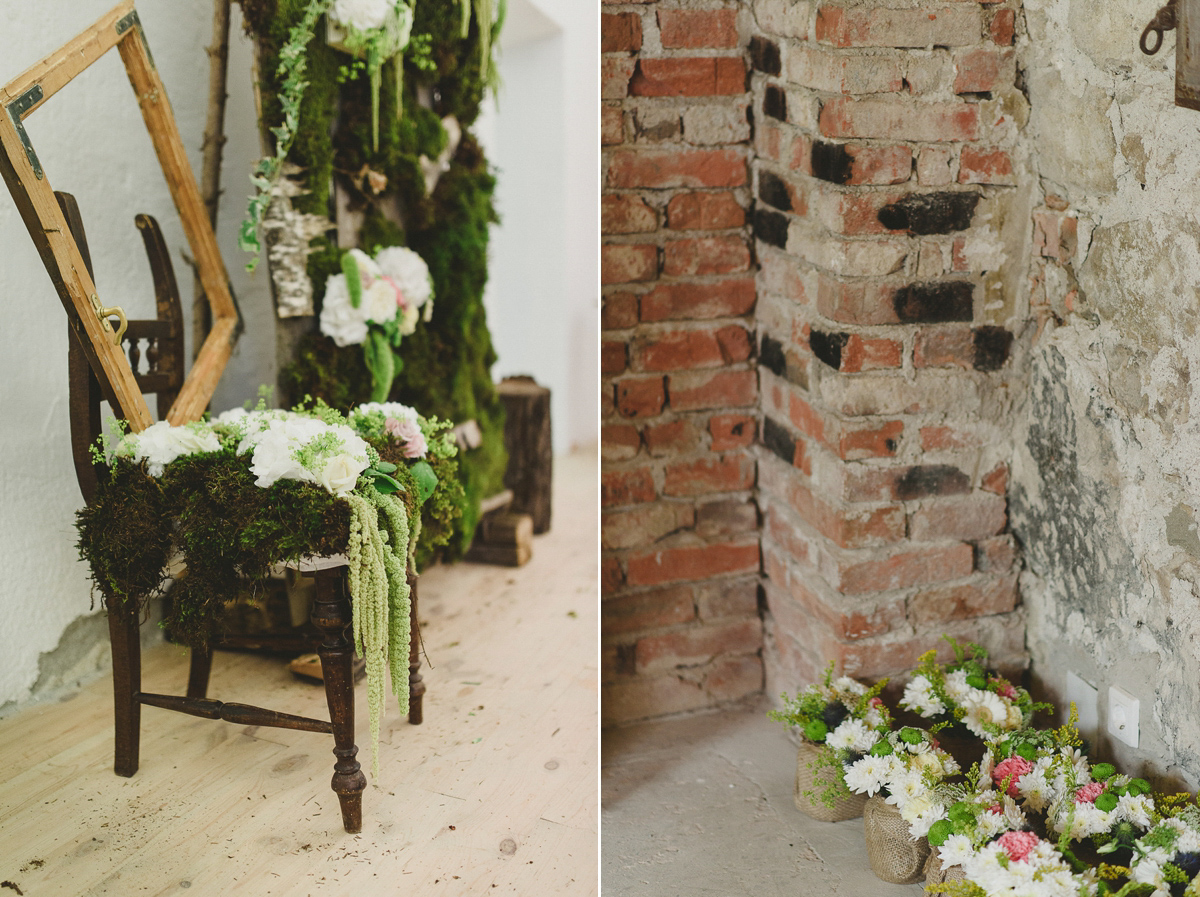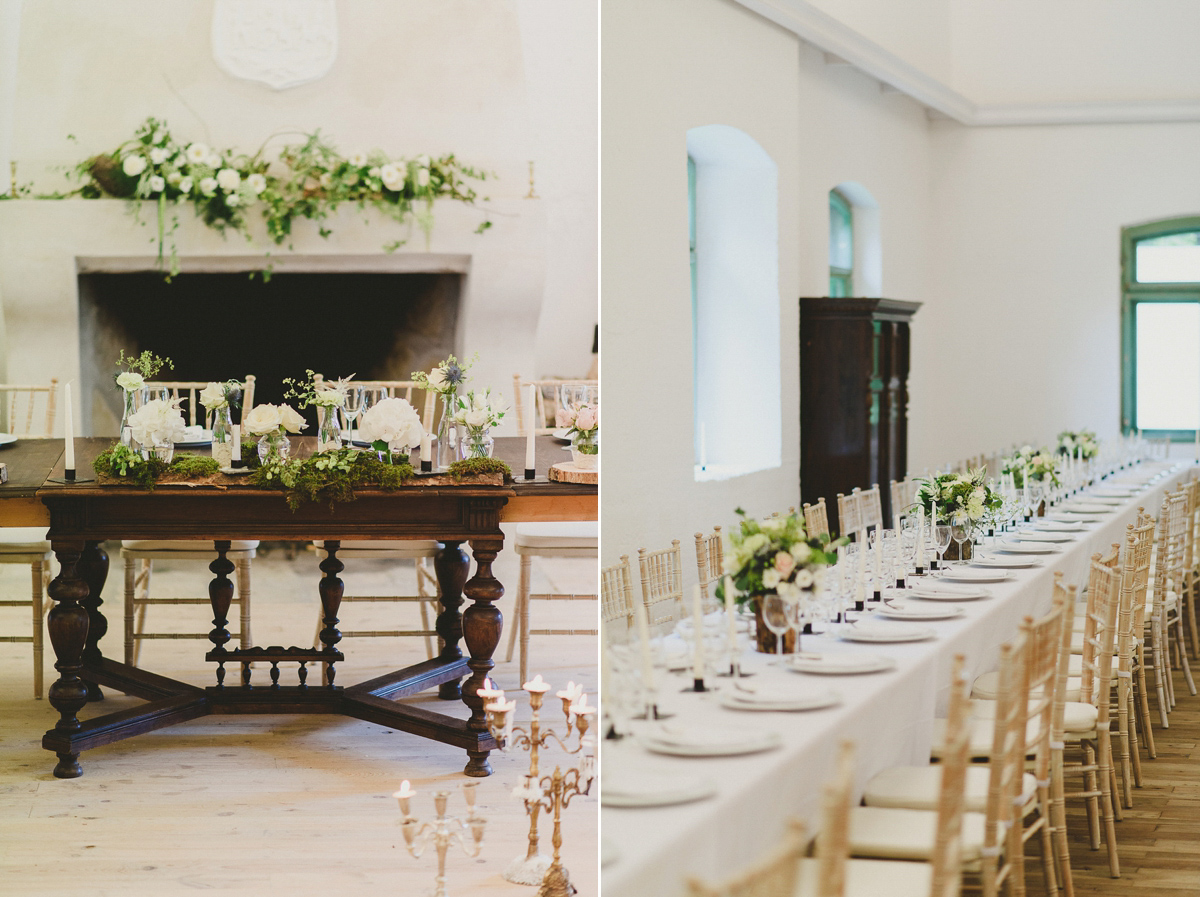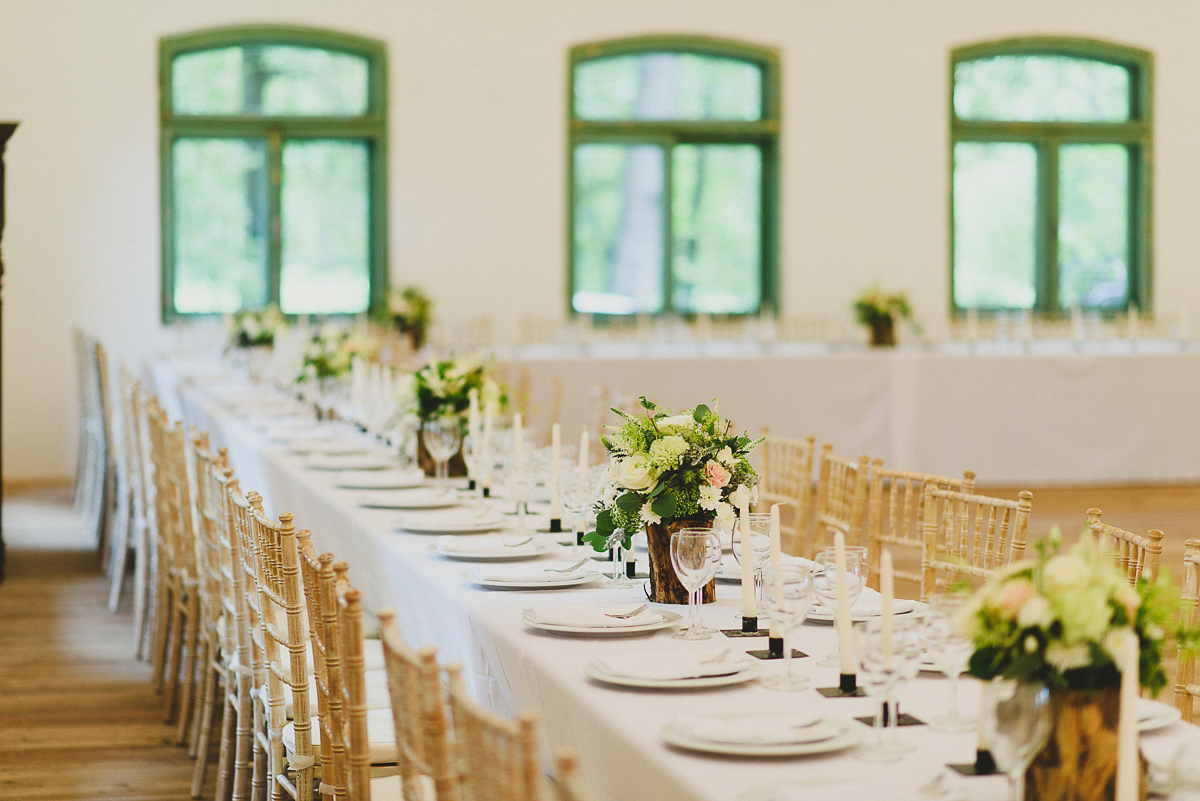 I am in total lust with Roxana's gorgeous bouquet, tied with a piece of delicate lace, and what a lovely gesture to the groom to include the thistle flower.
"I wanted to have a very rustic bouquet, comprised of white ranunculus, seeded eucalyptus, a lot of greenery and the thistle. The flower is the symbol of Scotland and included as Ovidiu is a very passionate rugby player and fan."
The handsome groom sported a Huntsman suit, shirt from Corneliani; and shoes from Crockett & Jones.
Roxana arrived at the church in the most romantic way – via horse-drawn carriage – and her godfather walked her down the aisle. The couple chose Tiffany & Co. wedding rings, as Roxana's engagement ring was also by this brand and they wanted to invest in quality rings.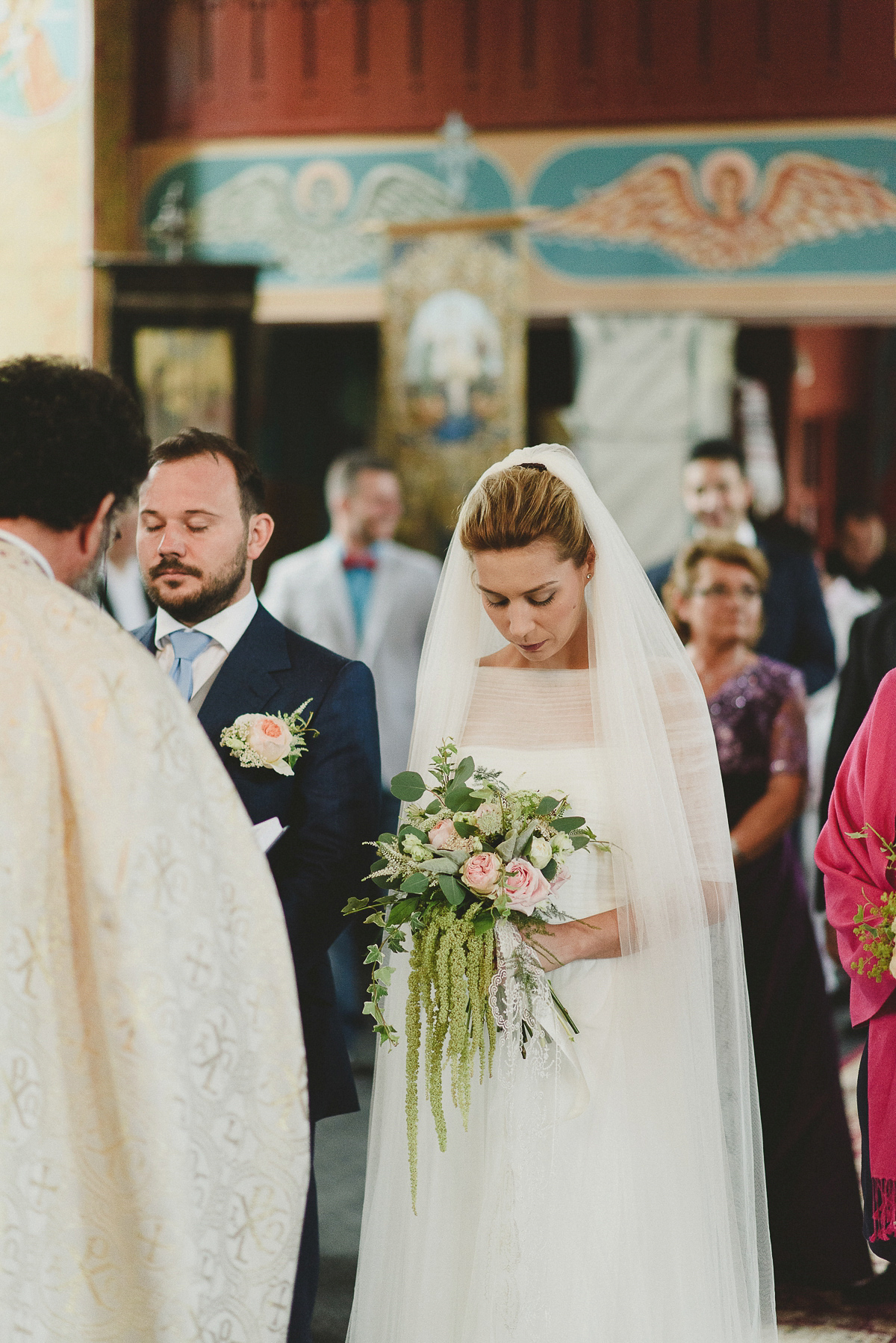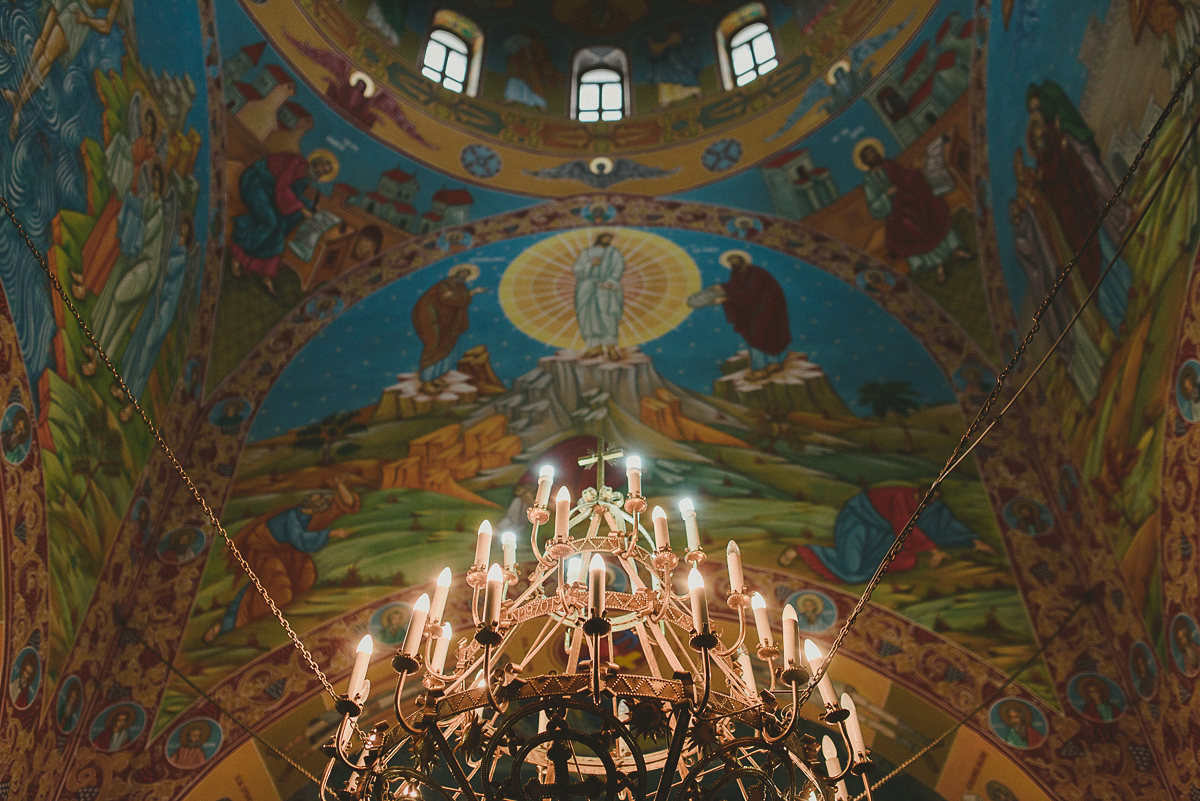 "We met about five years ago through a common friend and it was instant chemistry. Ovidiu was working in Prague and I was based in Bucharest and we had a long-distance relationship for three years. In 2013, Ovidiu was accepted by a prestigious school in Singapore and spent one year there.
He proposed on March 8th, 2014 during a trip to Bali; confessing that he didn't want me to be his girlfriend and asked for my hand in marriage. I was completely shocked and surprised and started crying right away. I am an intuitive person and I feel like it's hard to surprise me but he did an amazing job and pulled it off!"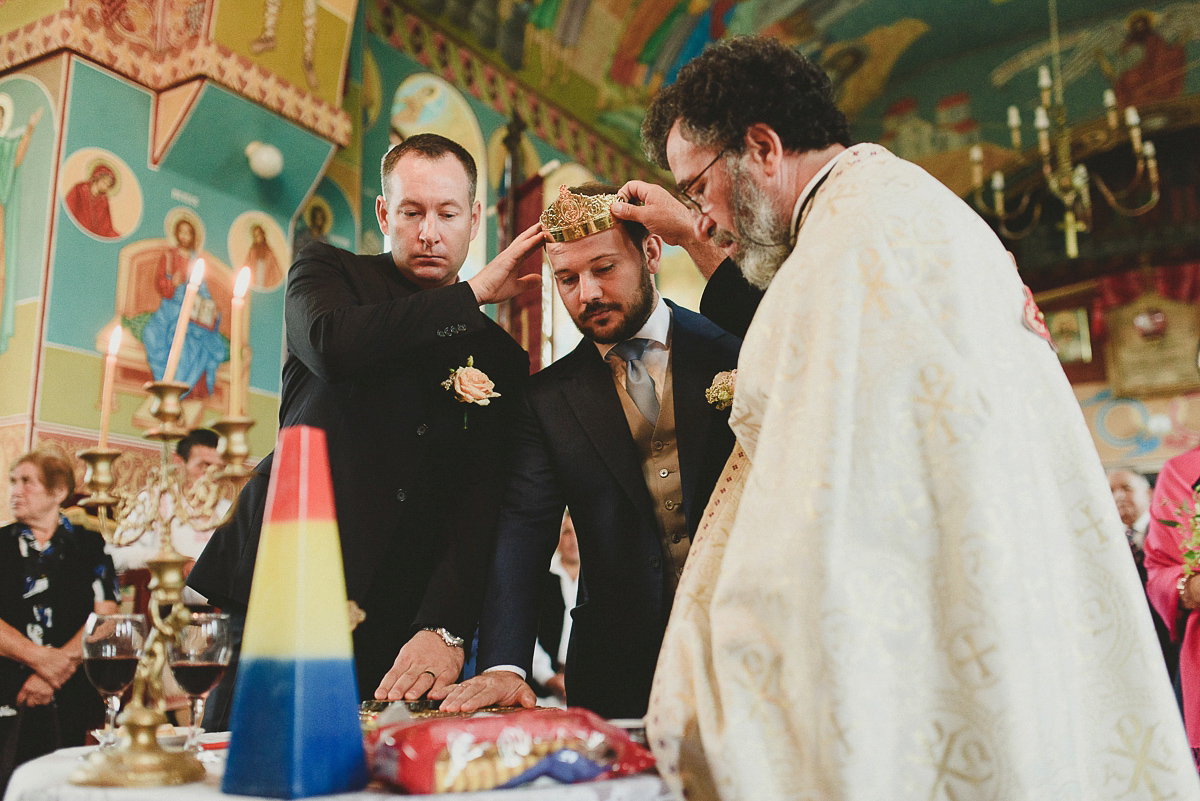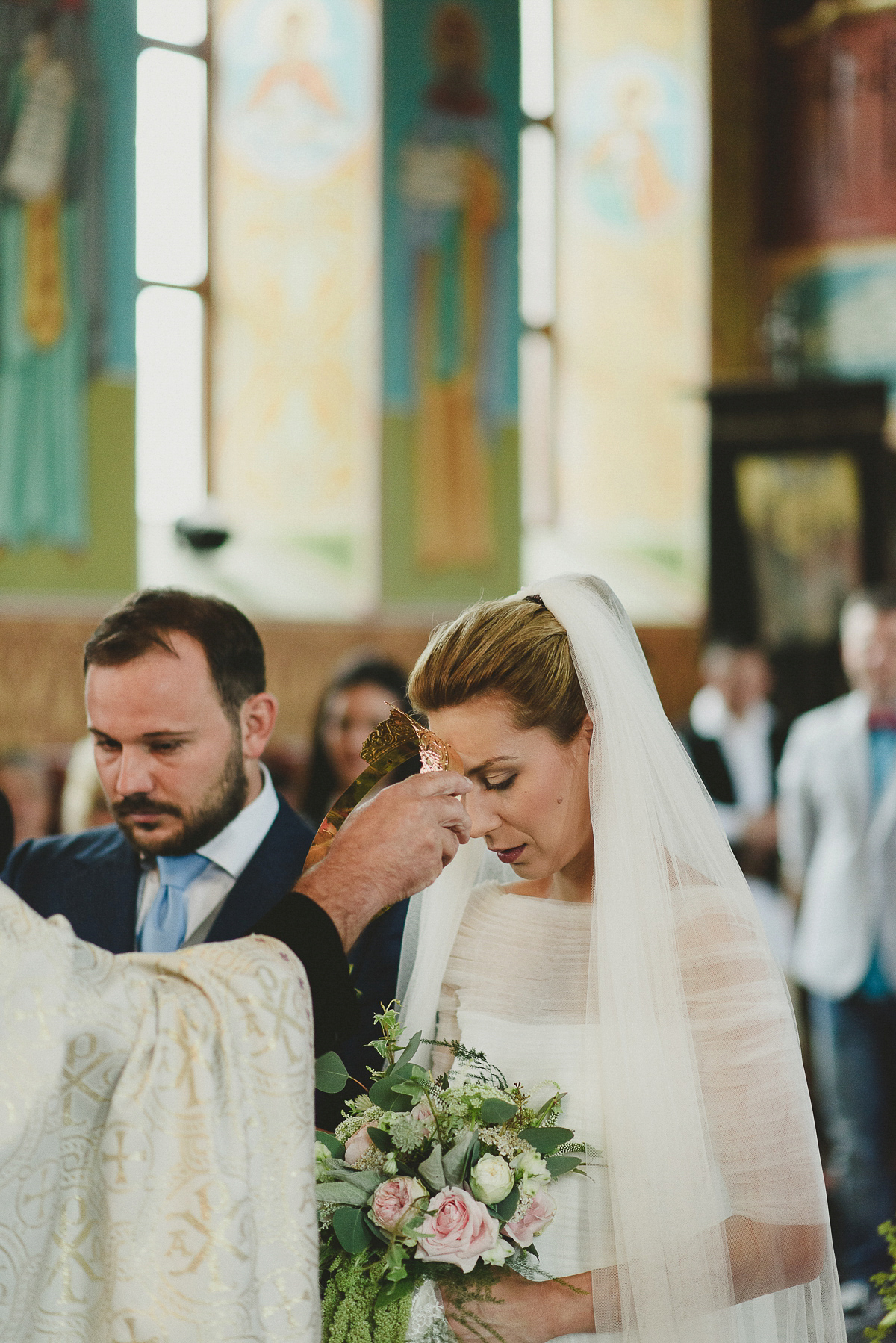 =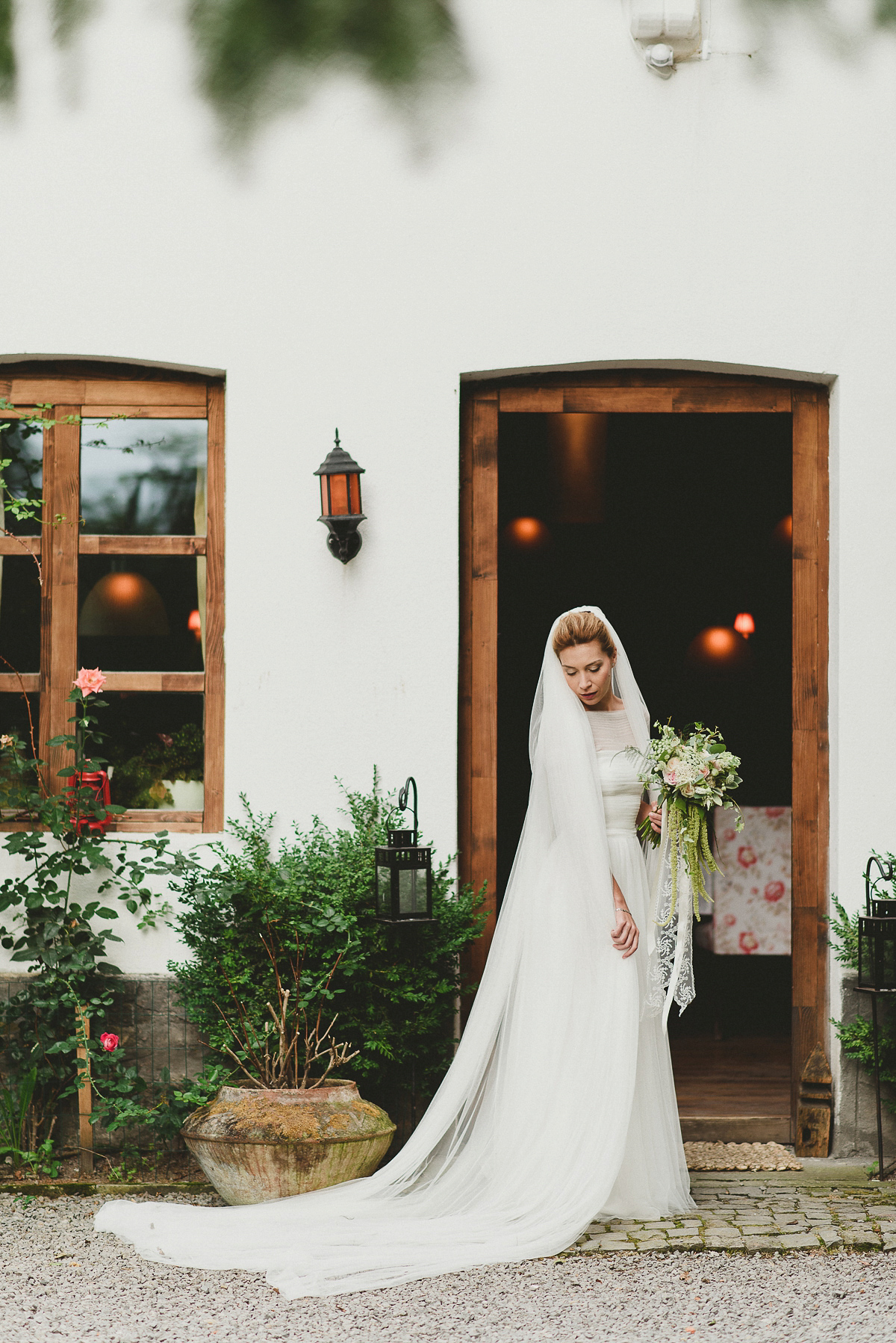 "Our wedding planners Eventi Bianchi helped us with completing the décor with rustic details – lots of hay bales, old timber pieces, candles, and long tables for recreating a countryside feast."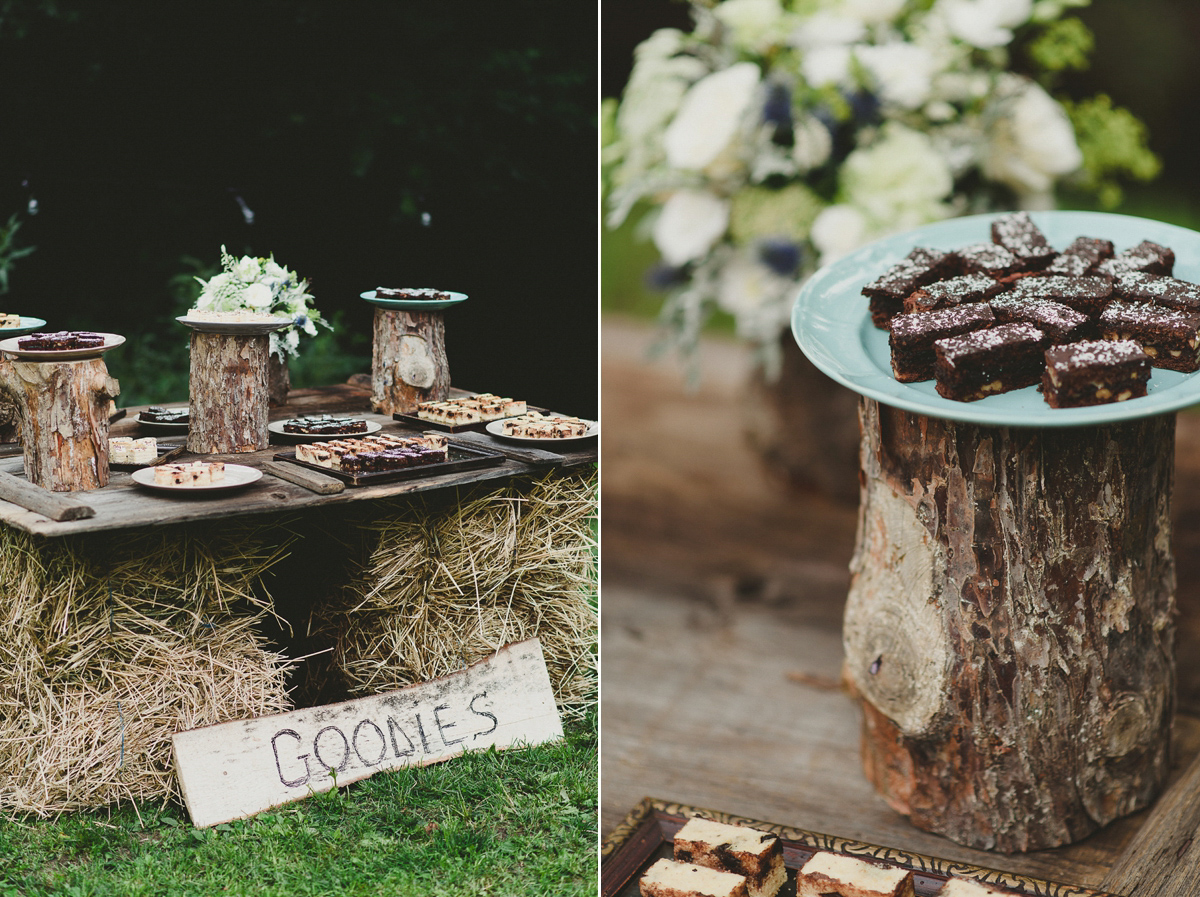 With traditional Romanian dancing, horses, and music from two bands, guests were kept highly entertained throughout the day and night.
"We had two bands play – Ovi and the Twins and Zdob si Zdub – and our first dance song was 'Paradise' by Coldplay."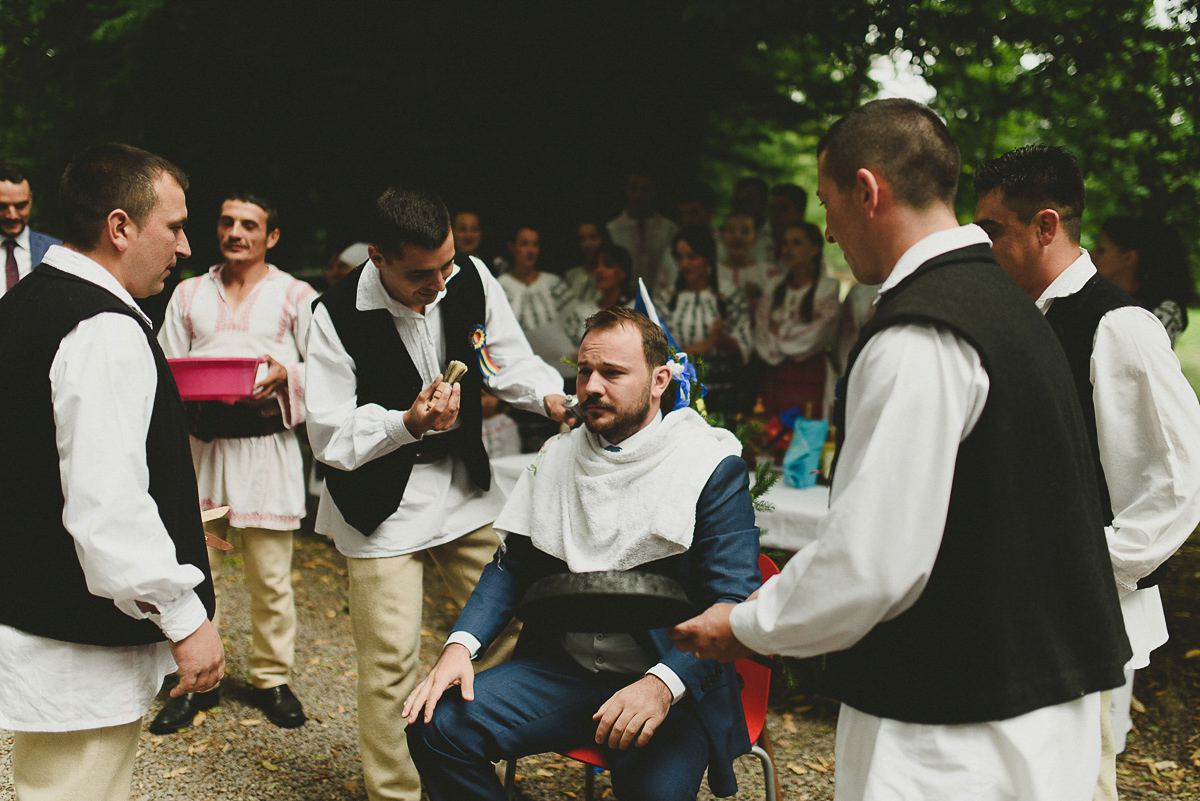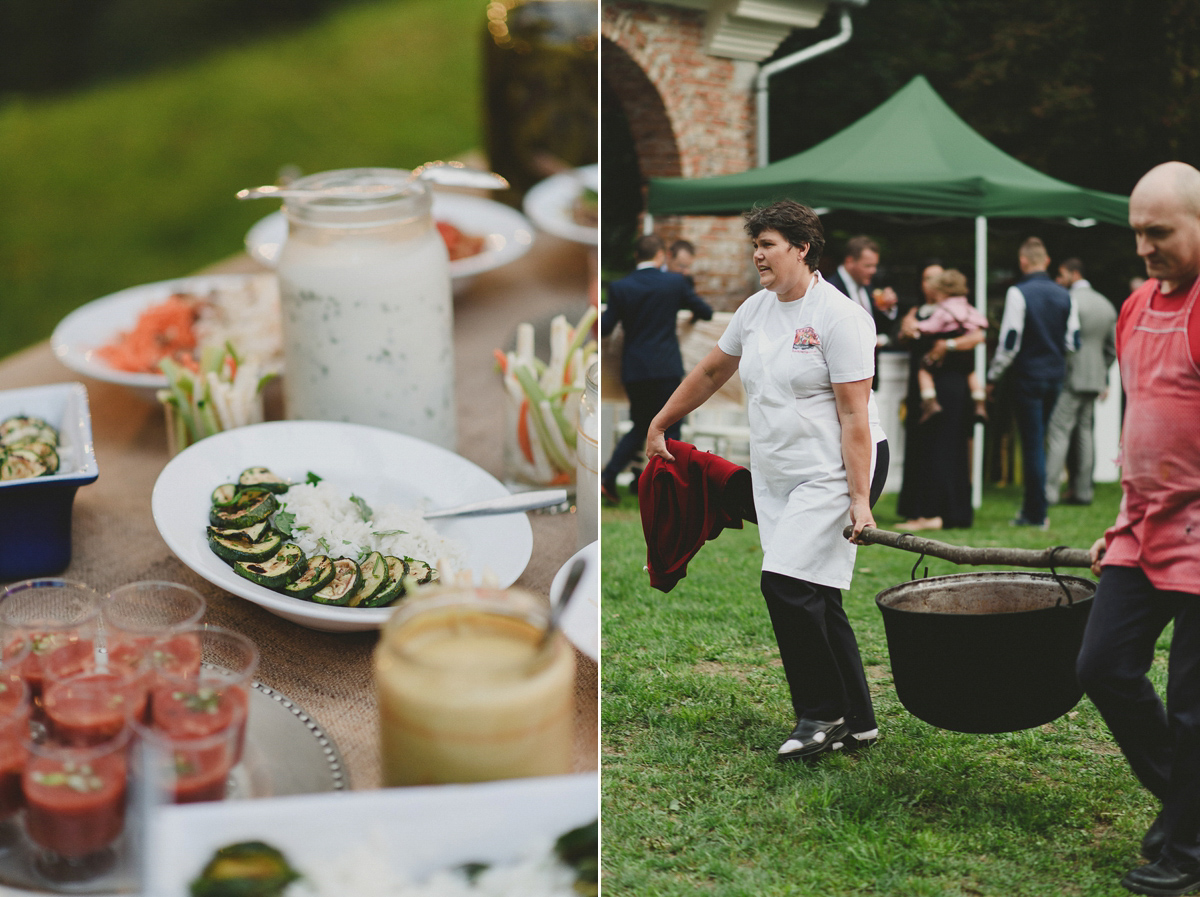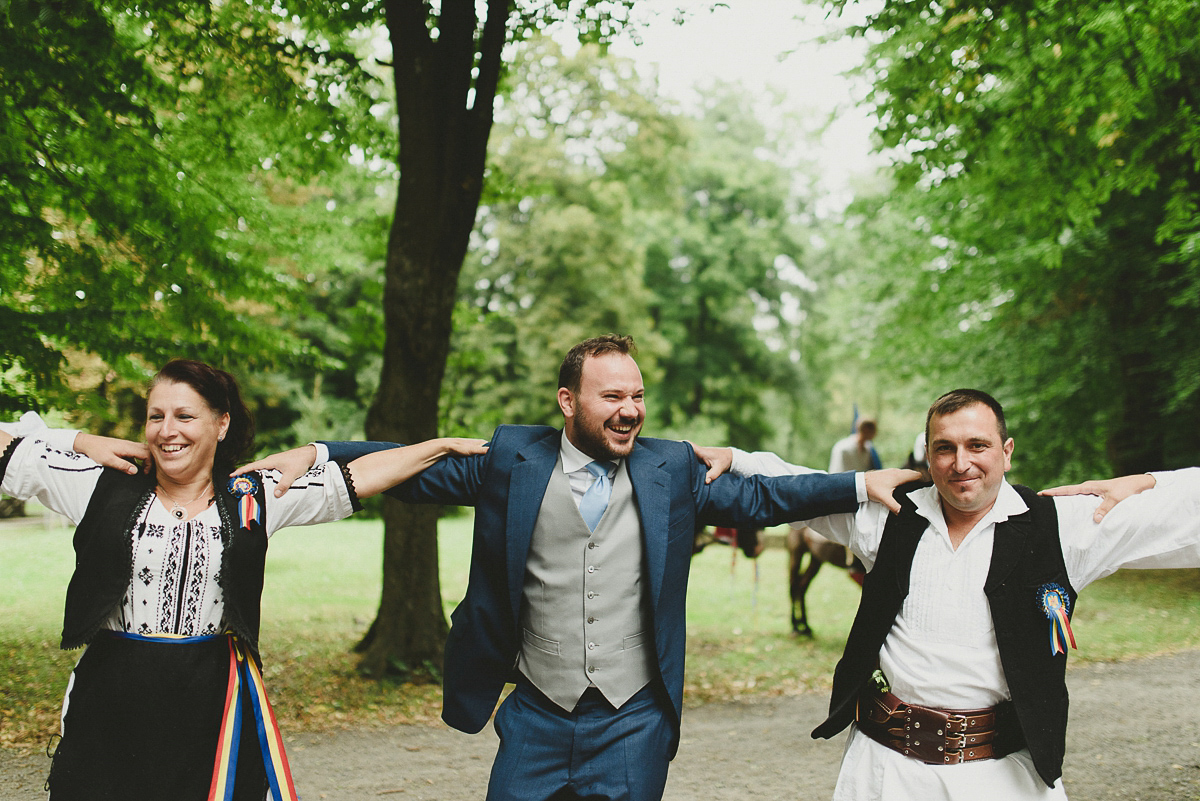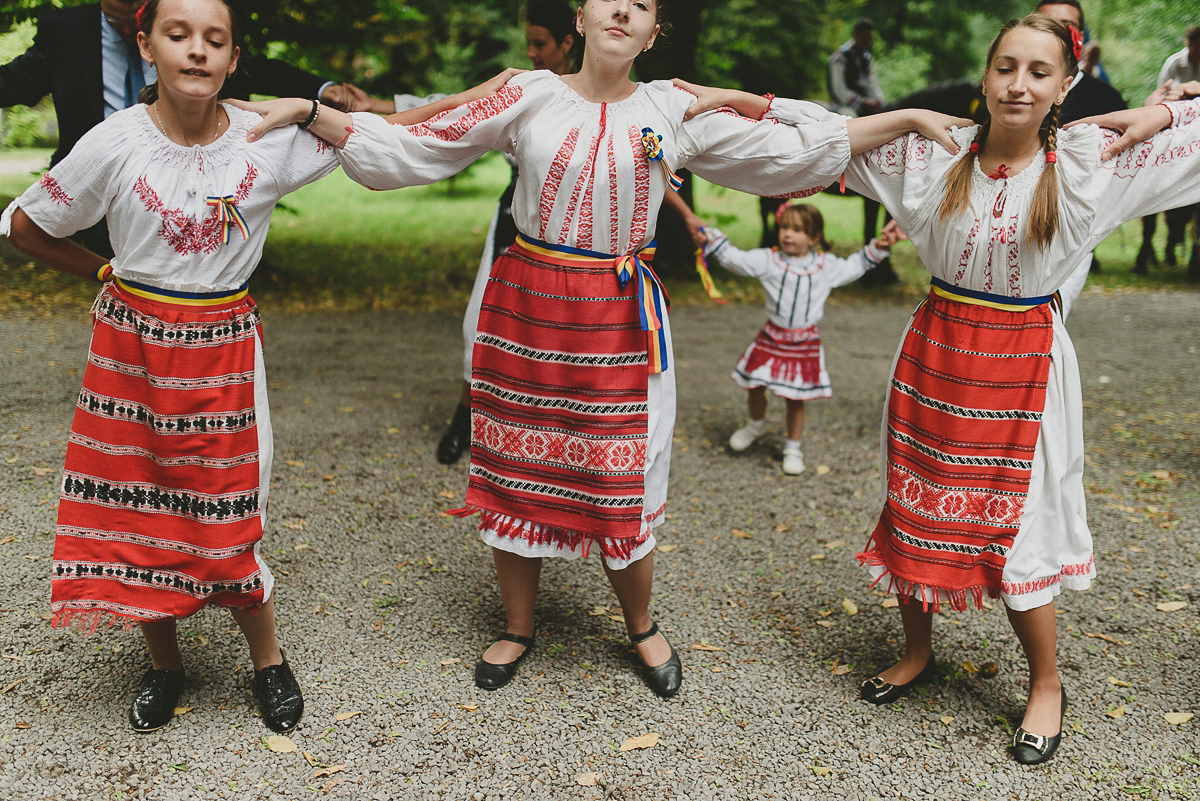 A local caterer who specialises in outdoor rustic weddings supplied the cuisine for everyone and the cake was a devilishly delicious-looking pistachio meringue caramel and maracuja melange from a local sweet pastry shop, Süti Éden, in Transylvania.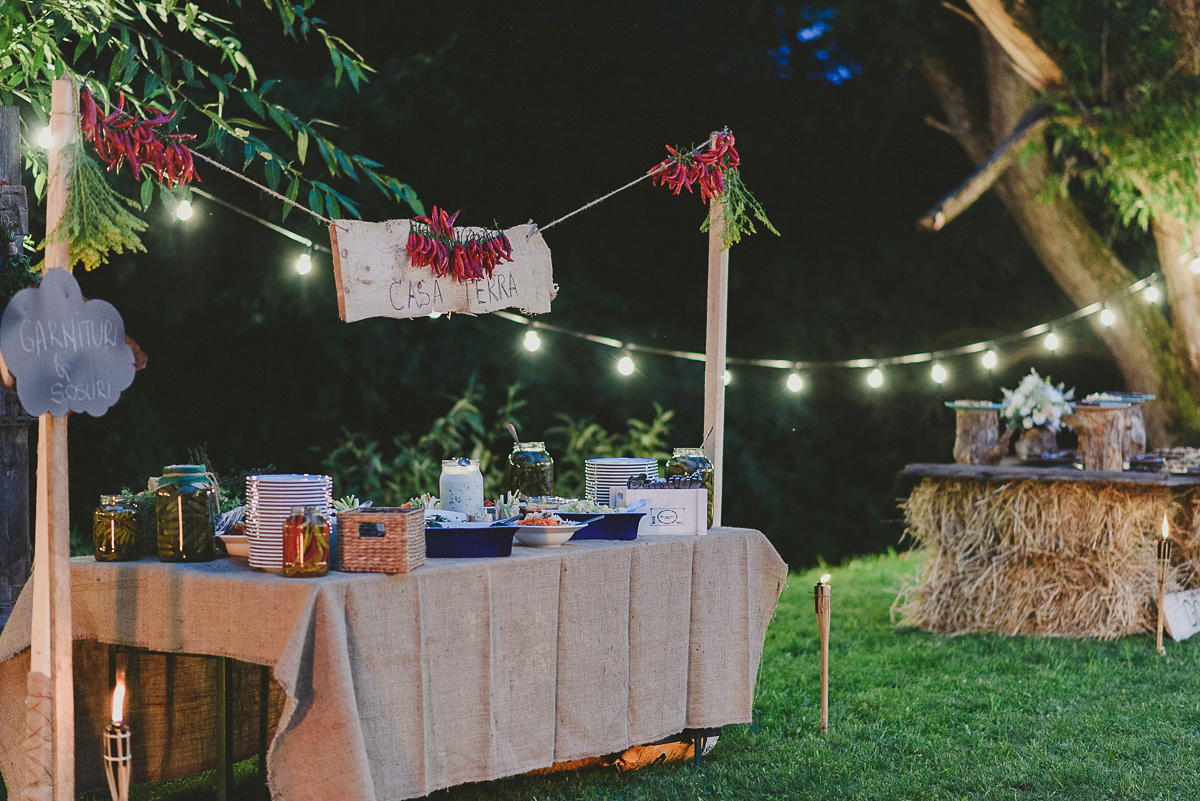 "My favourite moment was the toast. The Romanian way is toasting and drinking shots of palinca – Romanian traditional strong drink – and you must repeat three times! We paid tribute to our families, our godparents and our friends."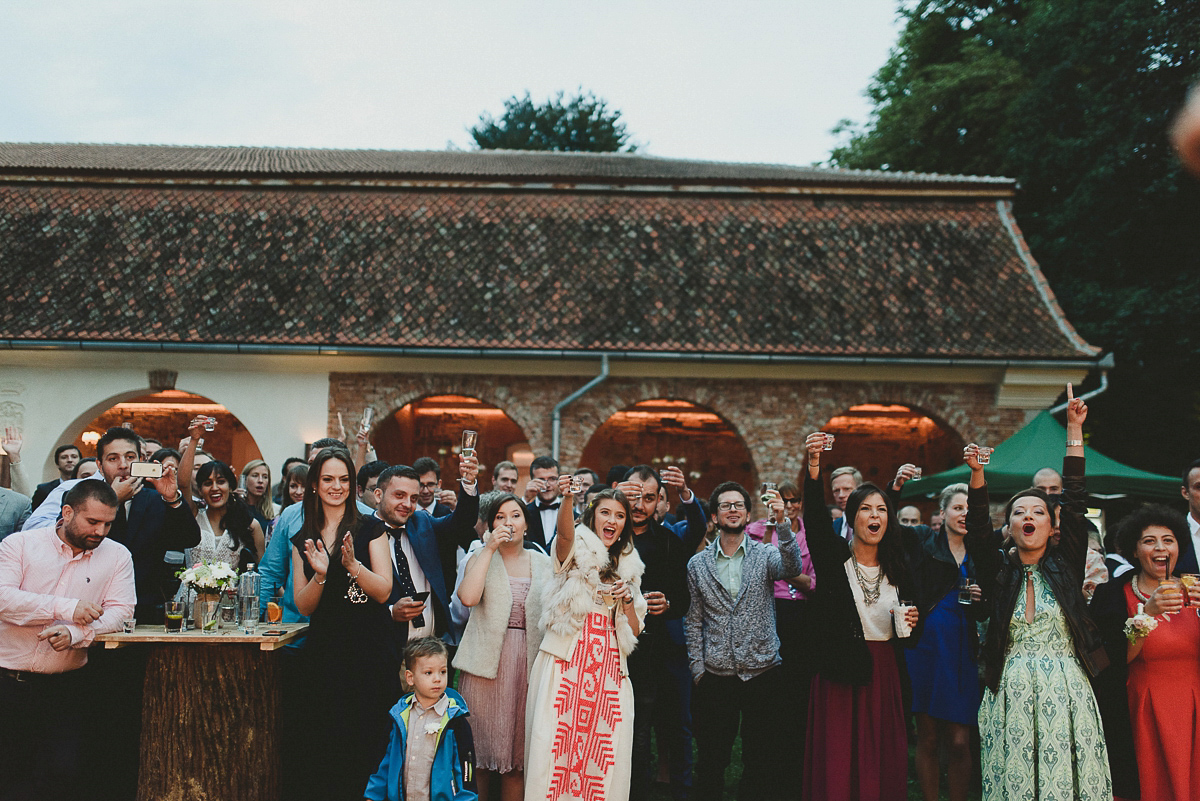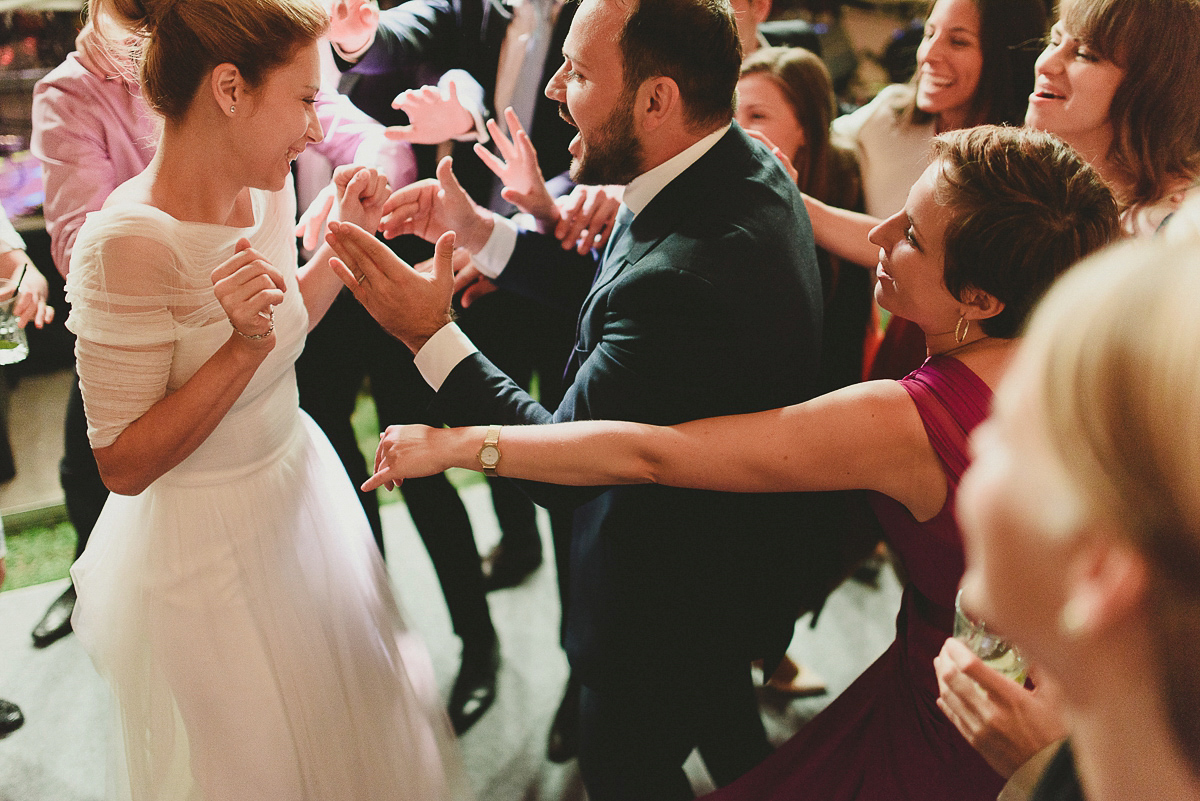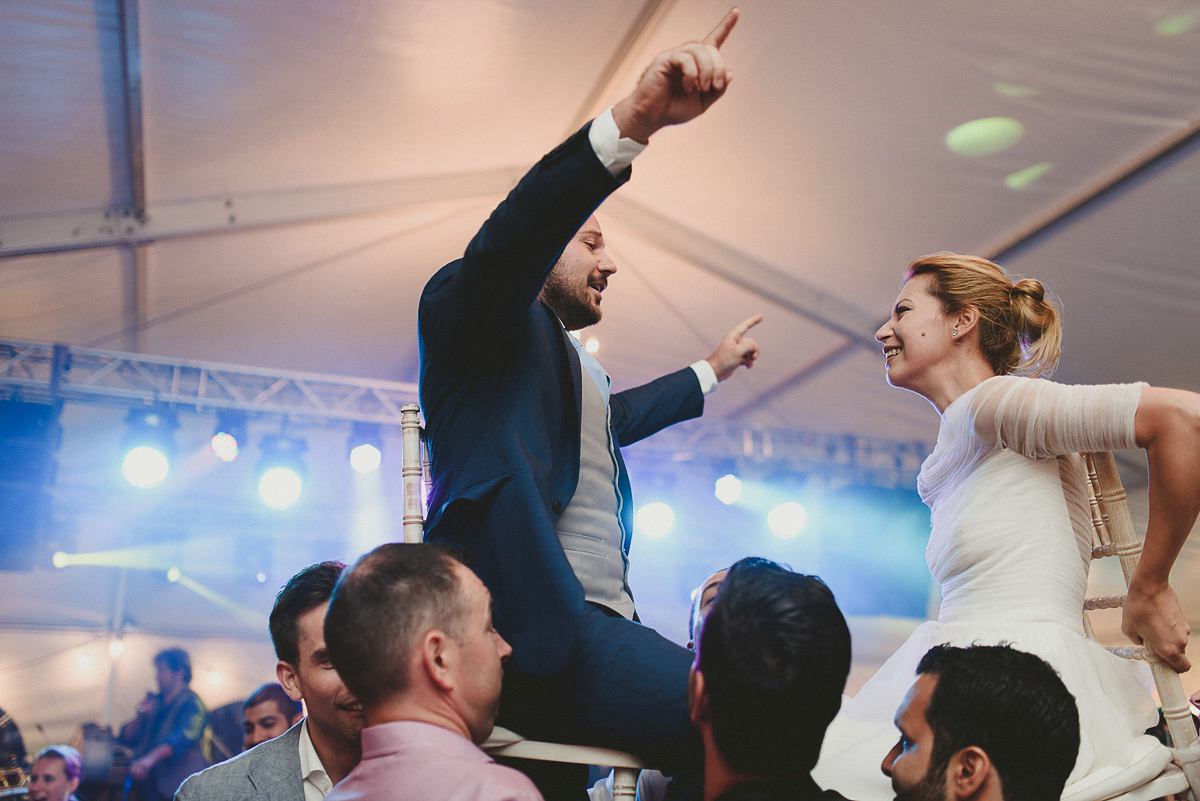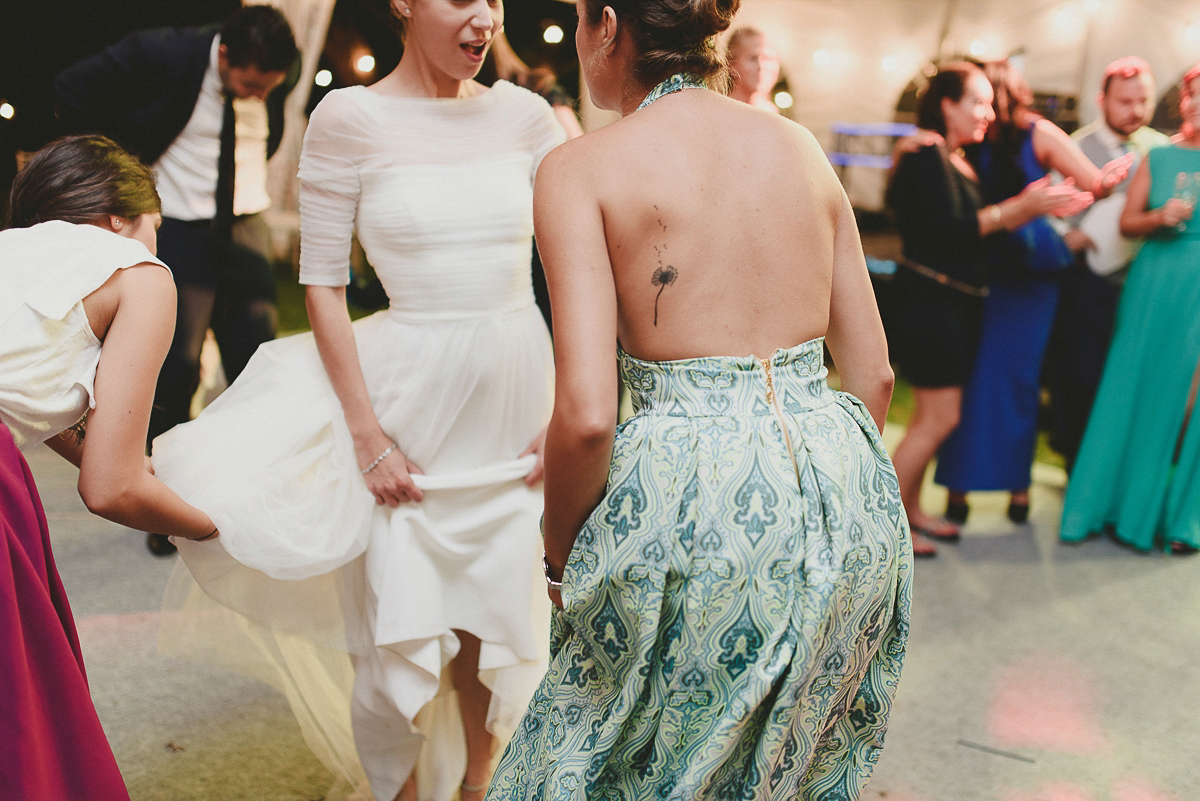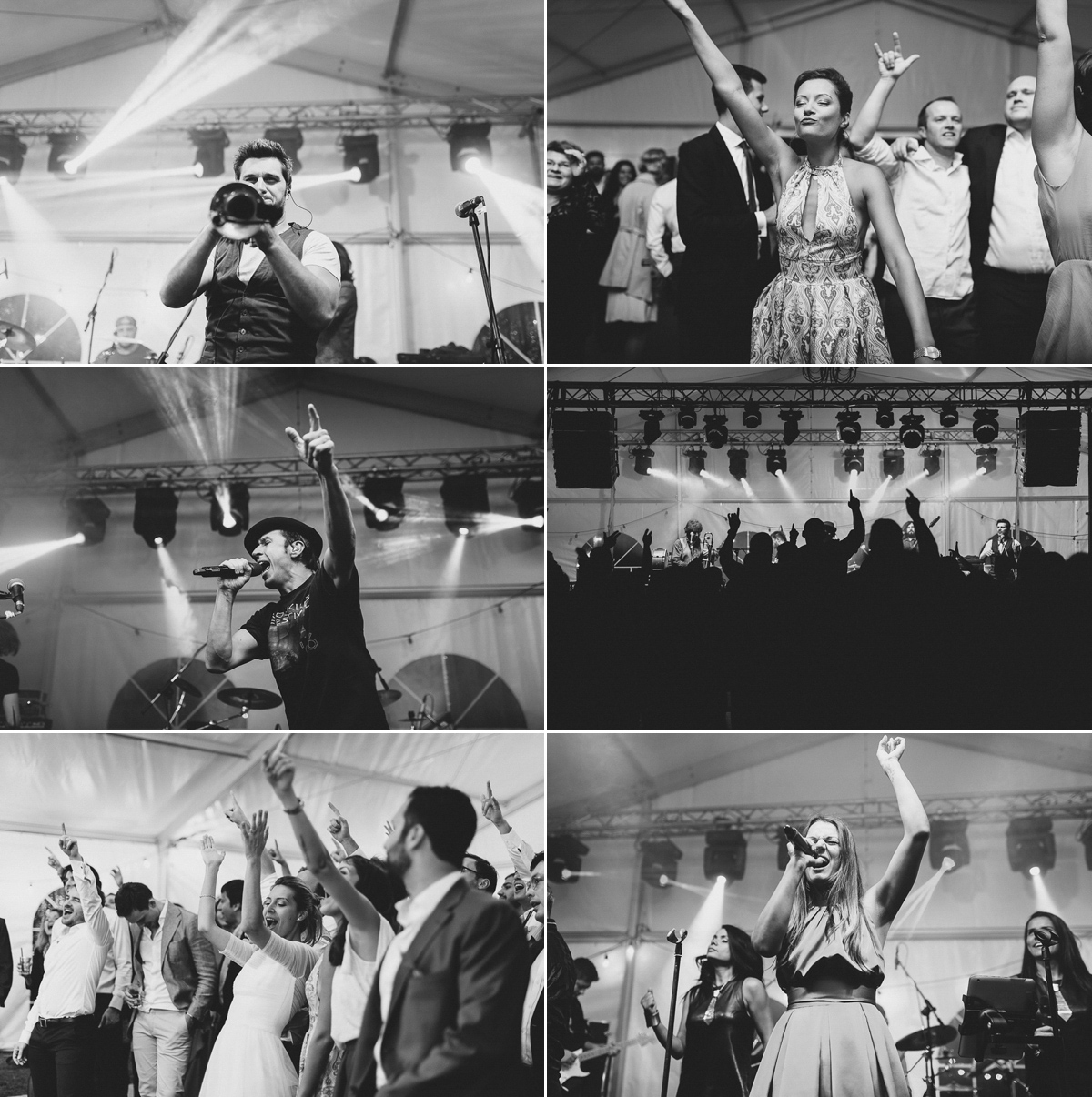 Words of Wedded Wisdom
"The purpose of that day is to get married; nobody will know after twenty years what went wrong in terms of colours or table set-up, but they will remember how stressed you were, so enjoy every minute and have tons of fun!"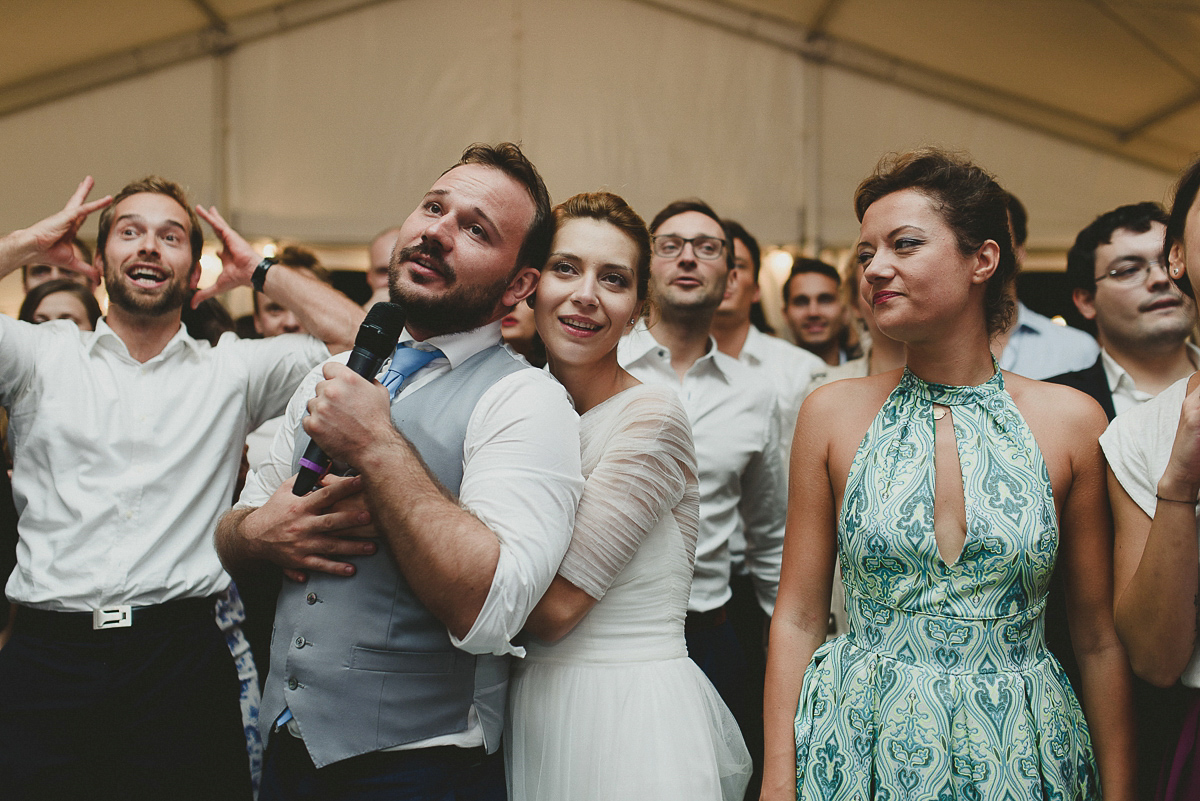 Thank you so much to 602 Photography for sharing these wonderful, fun-filled images – and thank you to Roxana and Ovidio for allowing us a little peek into your celebrations. Brides-and-grooms-to-be, take note of these very wise words and be sure to let your hair down.
Happy rest of weekend lovelies!
Love Jo -x-