If there's one thing that's always a huge hit with our readers, be it on the blog or our Instagram feed, it's flowers. I am married to a man who is mildly (massive understatement) obsessed with flowers and addicted to growing rare variety roses, so I'm kind of used to being surrounded by such floral beauty and have learned a lot from him too. I'm also lucky enough to have worked with Event designer and planner Georgina of Westwood Design, whose face is gracing this feature today. Georgina got in touch recently to ask if she thought our readers might like a little advice on how to design their own wedding bouquet. Having read through the results of our recent annual reader survey, I know this is exactly the kind of feature you guys are looking for more of, so I hope you find this helpful.
Georgina teamed up with photographer Sarah Hannam to walk us through a visual journey of creating a sumptuous and colourful wedding bouquet, complete with the most exquisite hand-dyed silk ribbons from Silk & Willow (I have a major silk ribbon crush at the moment). Georgina offers tips along the way for creating your own perfect hand held gathering of beautiful blooms.
These are such lovely images, that I hope serve you with a sufficient enough floral fix for the time being and might inspire you to start thinking about designing your own beautiful wedding bouquet. Enjoy all, and remember that if you are looking for a florist to work with on your wedding day, we recommend you look through the floral pages of our Little Book For Brides wedding directory.
CHOOSE A COLOUR THEME THAT IS REPRESENTATIVE OF YOUR PERSONALITY
It's often daunting to think about holding a huge bouquet of flowers all day, it's not something you've ever done before. It is essentially a huge accessory to your outfit and of course the way we dress is so personal to each individual.
Something I always like to remind people is that your flowers should be an extension of you. They should represent who you are, rather than being something you're comfortable wearing. For instance I am someone who pretty much only wears black but some of my favourite colours are burnt oranges and reds which I would never even consider wearing.
This is the one day that you get to go all out, let your flowers be an expression of your happiness and be bold with your decisions.
EMBRACE SEASONAL FLOWERS
Yes, your favourite flower is a peony but your wedding is in September. Don't be phased by this, you may well be surprised by what the seasons have to offer.
Be open to suggestions from your florist. It's so important to have a friendly and personal relationship with your florist and therefore you'll trust them to choose flowers that are best suited to you.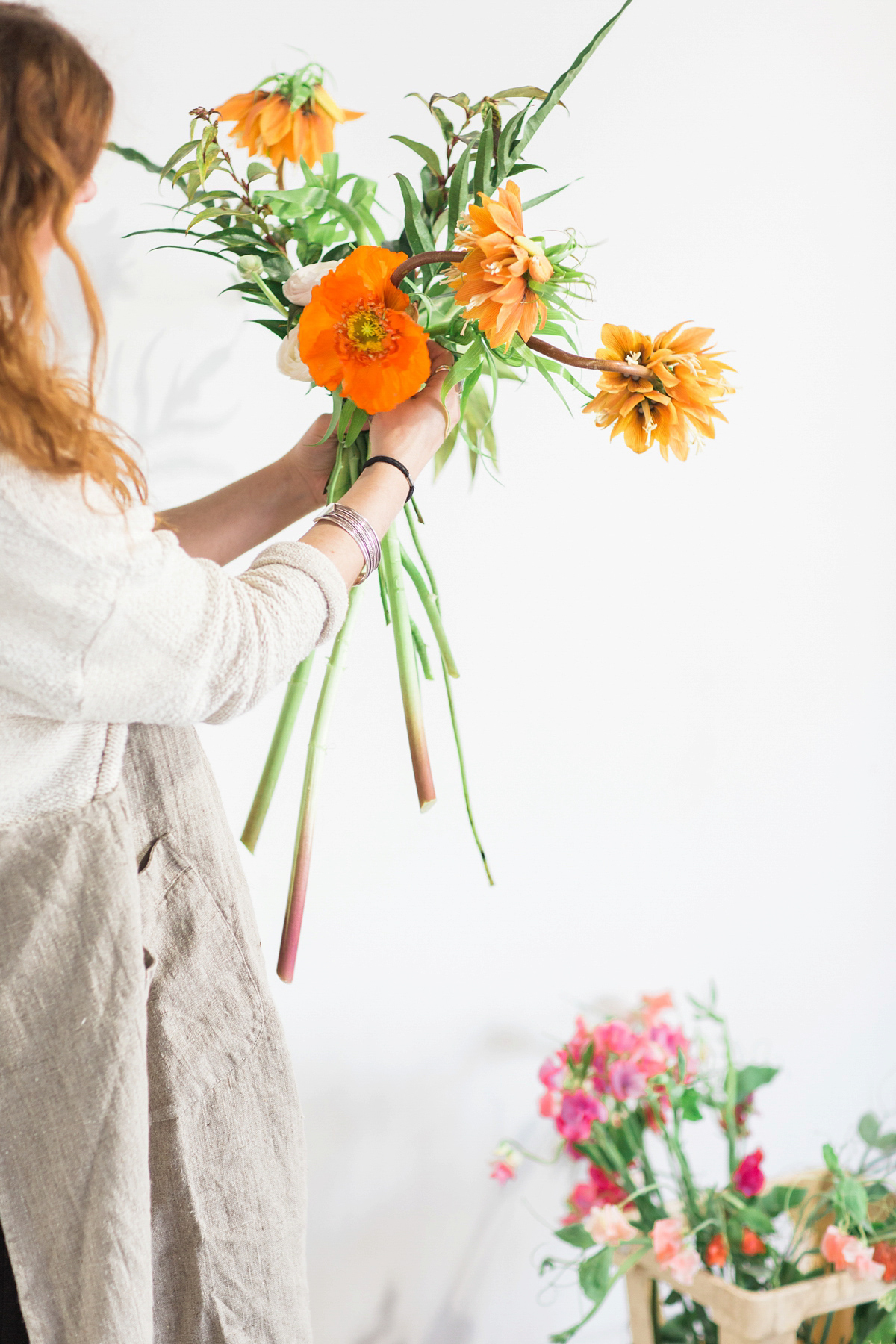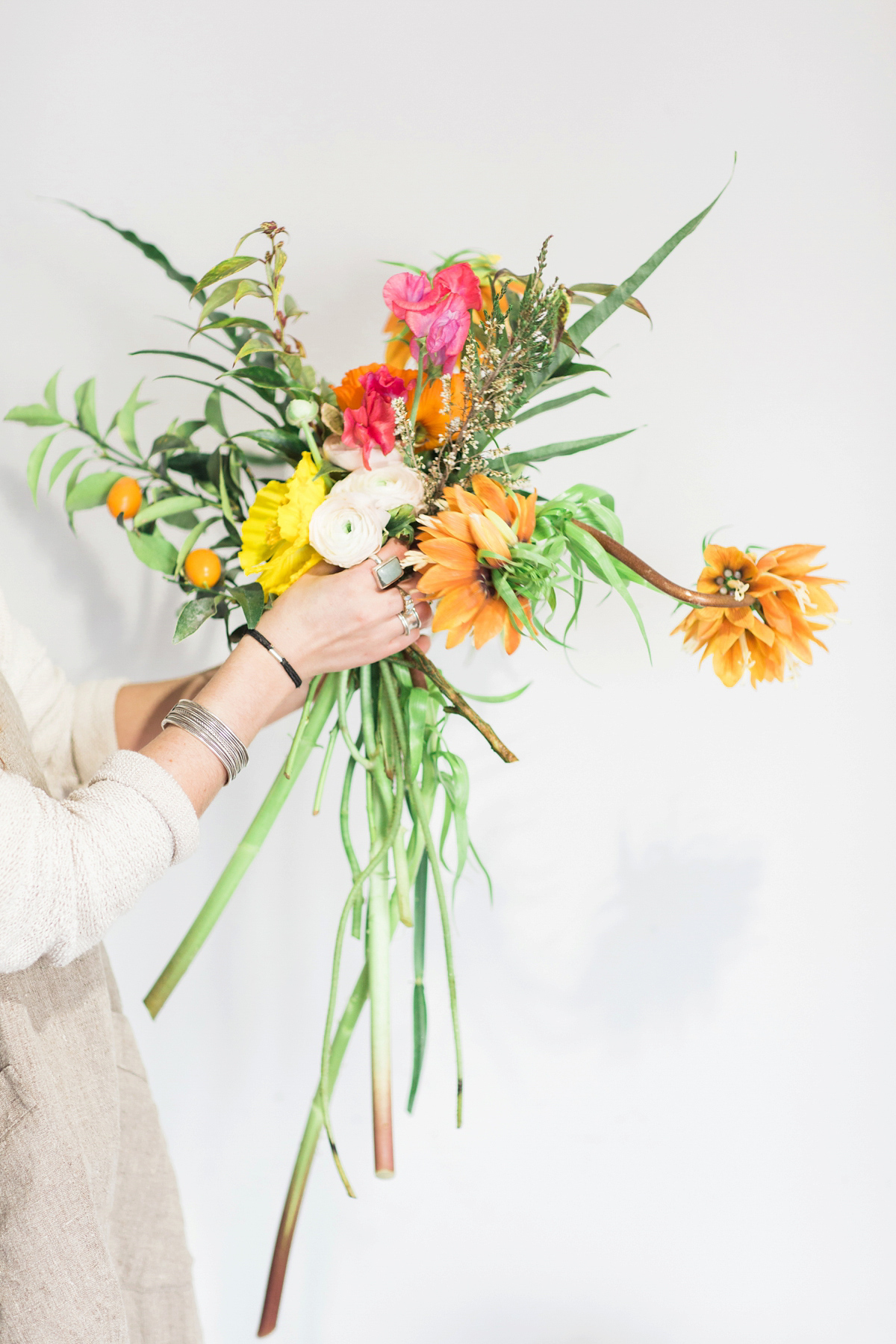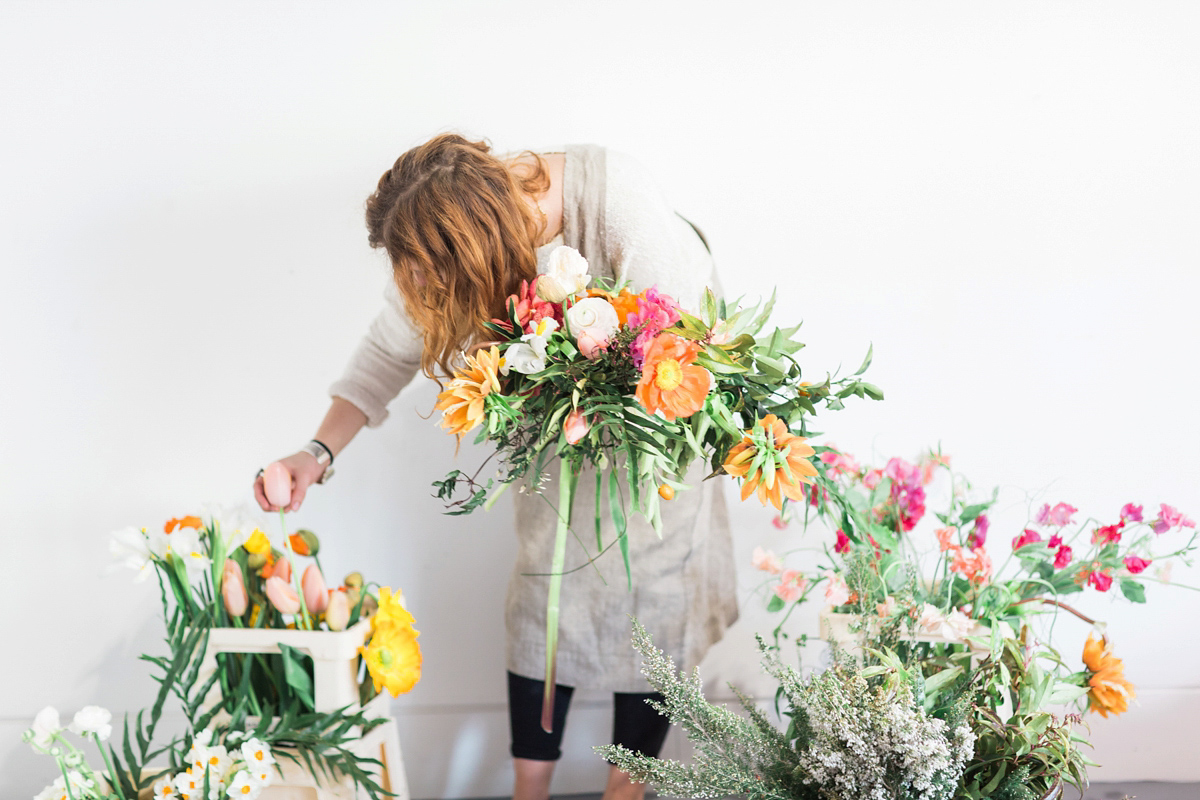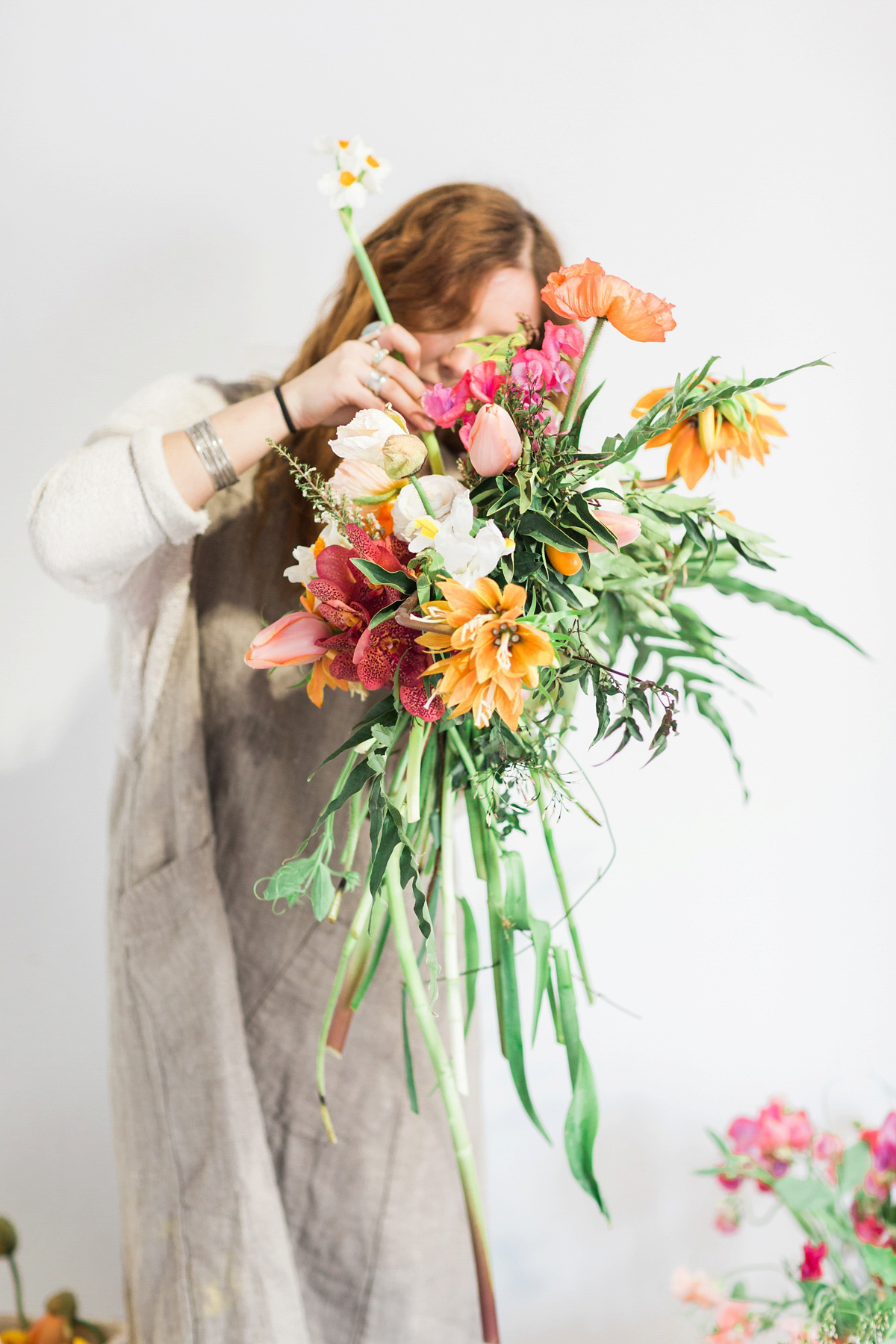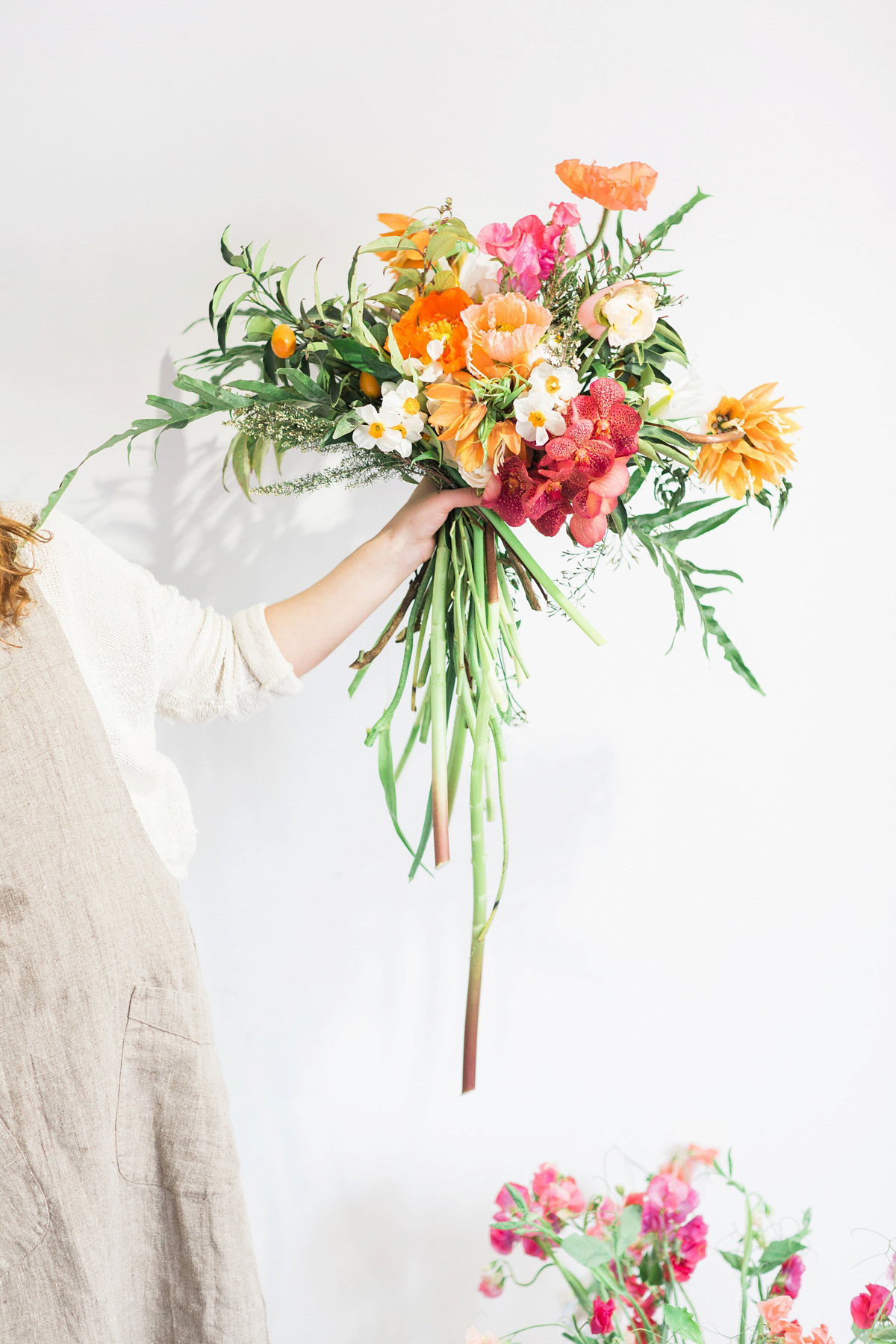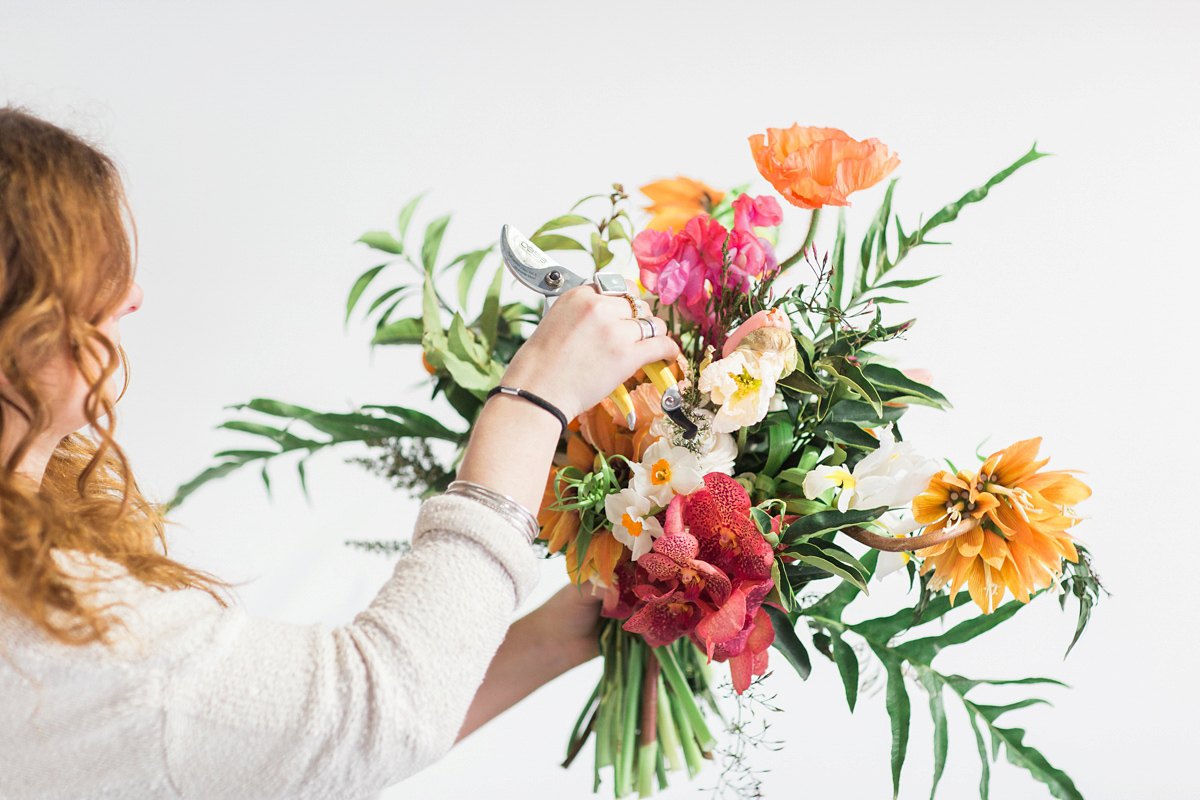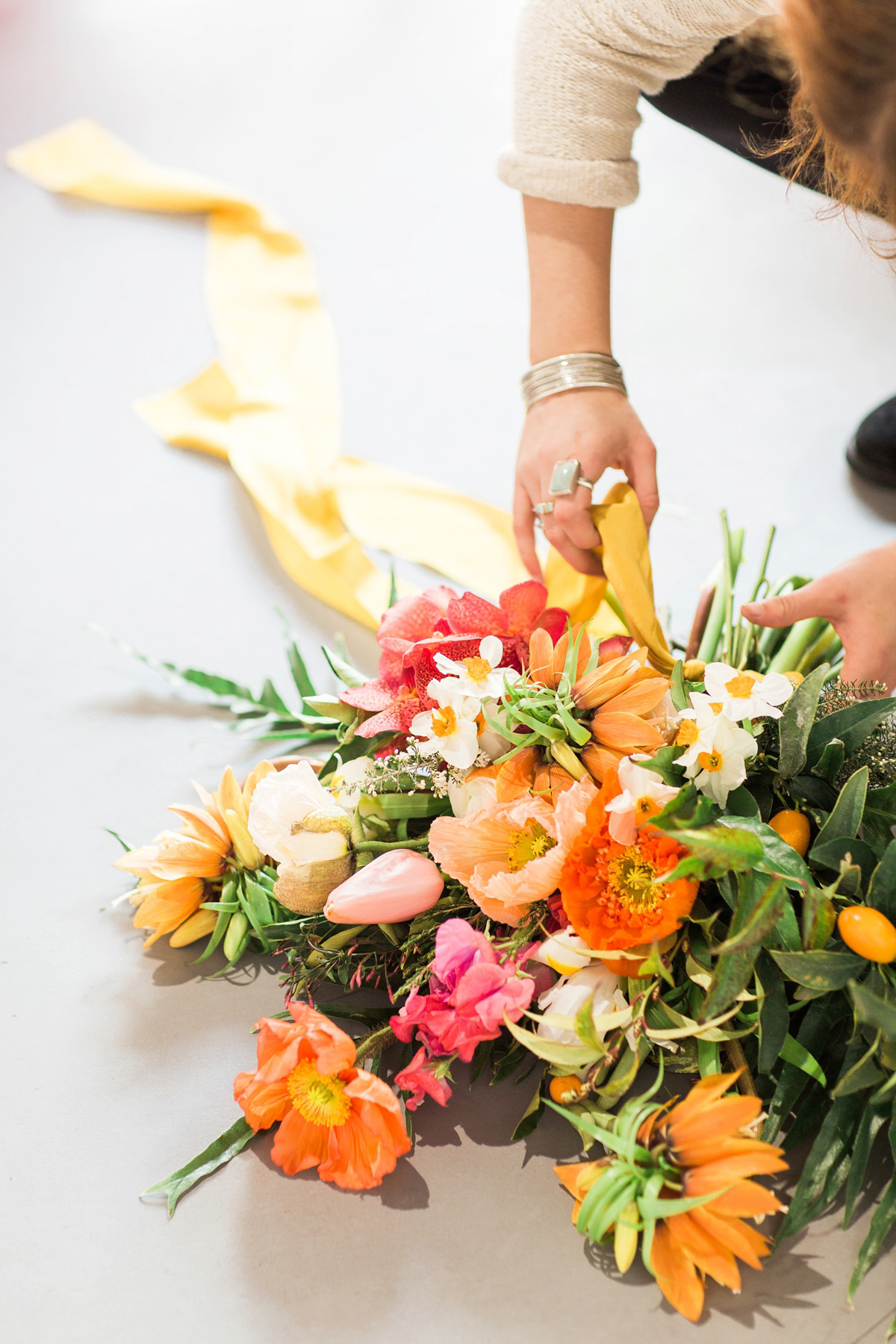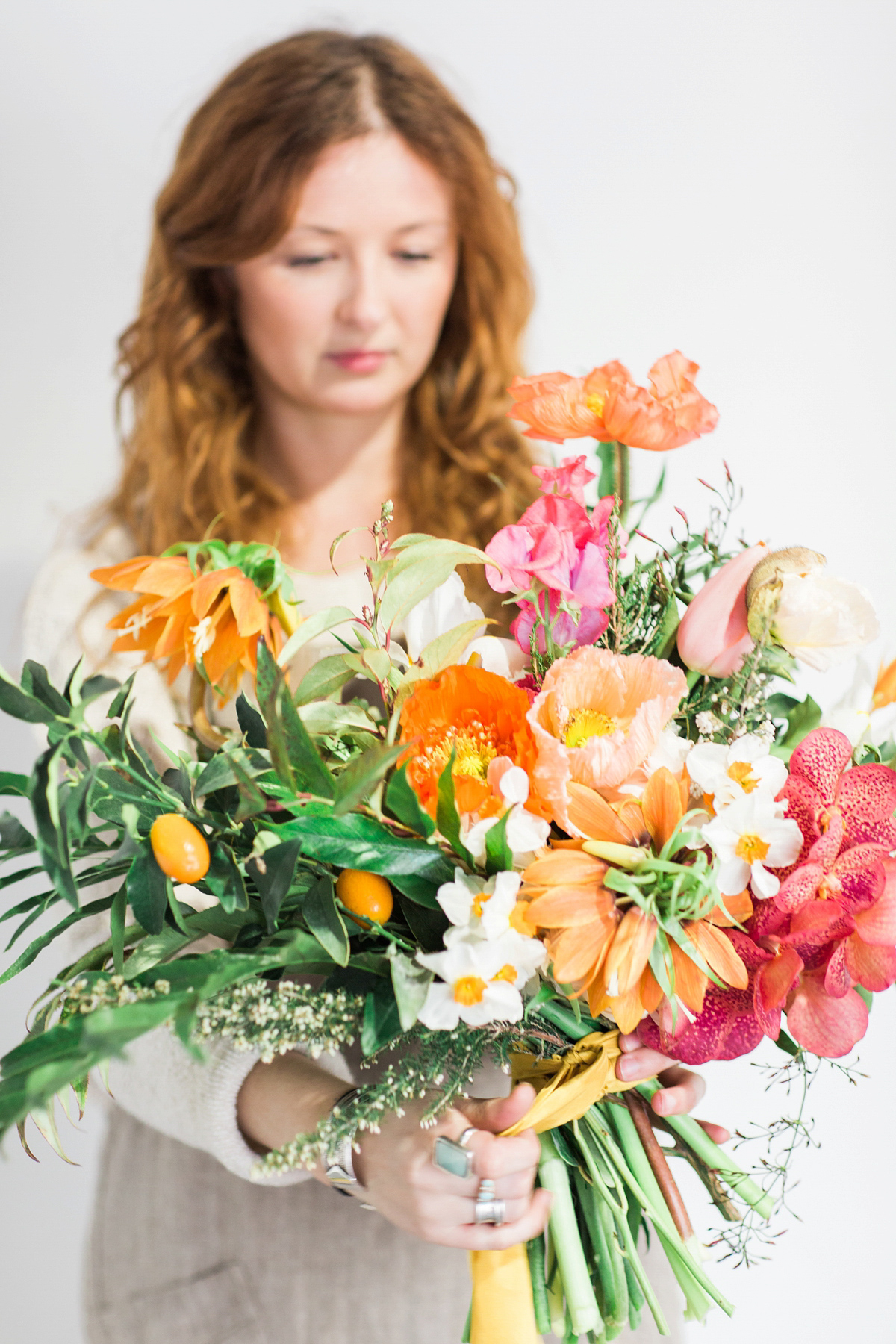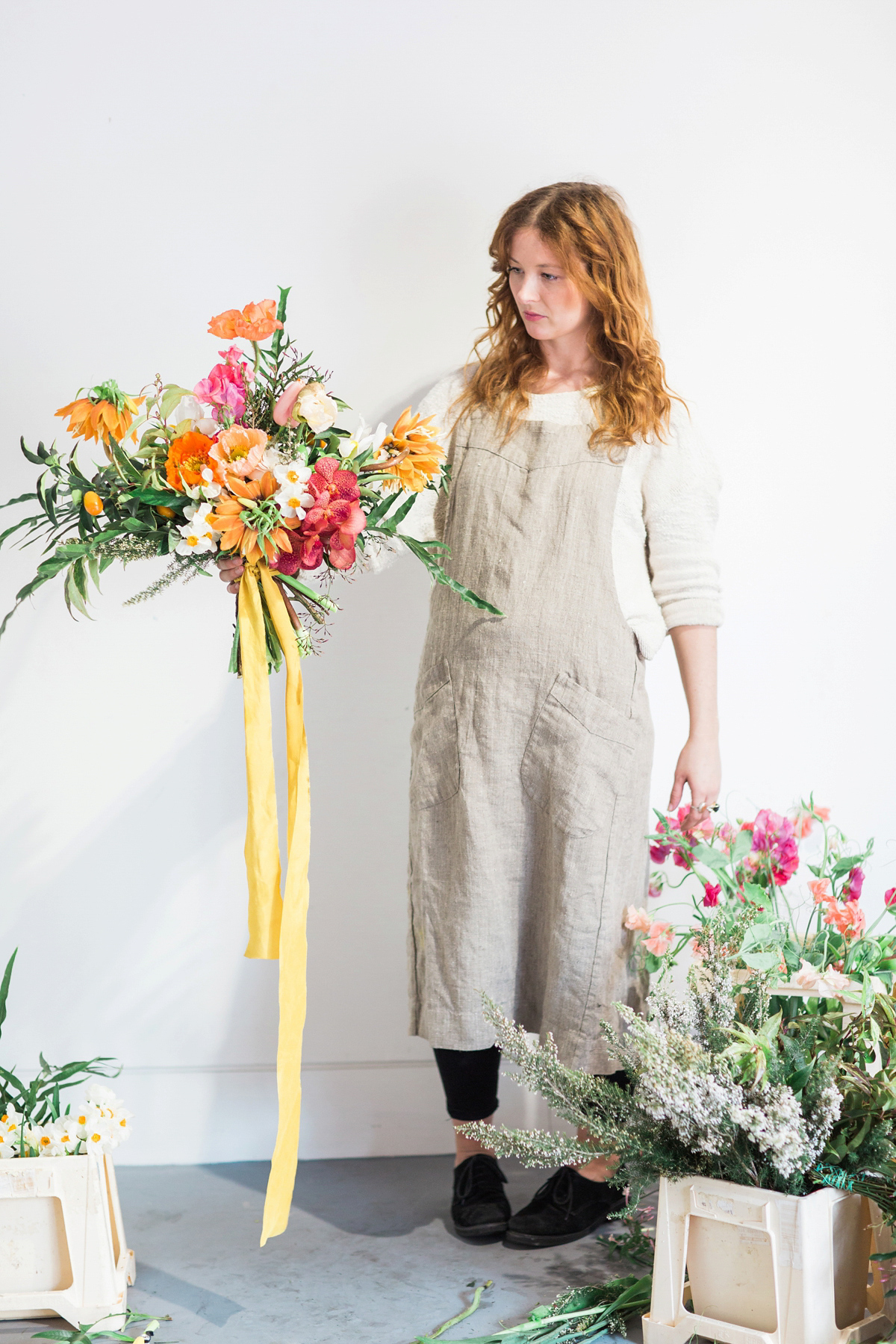 BE UNIQUE
As a stylist as well as a florist, I am obsessed with the tiny details! Each arrangement we make will have it's own unique quality and the shape of your bouquet will often be determined by each individual stem and it's personal formation.
Thank you so much Georgia for sharing this beautiful work today.  Readers, you can see more from Westwood Design on Love My Dress here. Huge thanks also to photographer Sarah Hannam.  I hope this most beautiful floral feature has inspired some of you today.
Love Annabel x