Saturdays deserve something a little special and this beautiful Italian wedding fits that brief to a tee. Meet Canadians Laura and Rich who both work as Recruiters. They were married on the 5th of September 2015 at Locanda Rosa Rosae  in Breda di Piave, Italy, an ancient mill dating back to 1570. Forgoing a traditional wedding party, their aim was to have a laid-back wedding with a focus on their guests, delicious food and fun. A Prosecco tour before the wedding to integrate the guests, a wedding morning yoga class and a whiskey and cigar lounge were all a big hit with their guests and set the tone for a truly lovely wedding. Joel and Justyna of Joel Bedford Photography have captured every charming detail, including an adorable first look and every image is a delight.
"We were drawn to the beautiful architectural details and unique style of Locanda Rosa Rosae, everything was so charmingly curated. The owners Silvio and Elisabetta have amazing taste and have imaginatively restored the building and the grounds into a romantic inn and restaurant with some of the best food in the world. Sylvie from My Italian Wedding  helped us to plan the wedding. She was phenomenal and truly understood our vision for the day."
Photograpy by Joel Bedford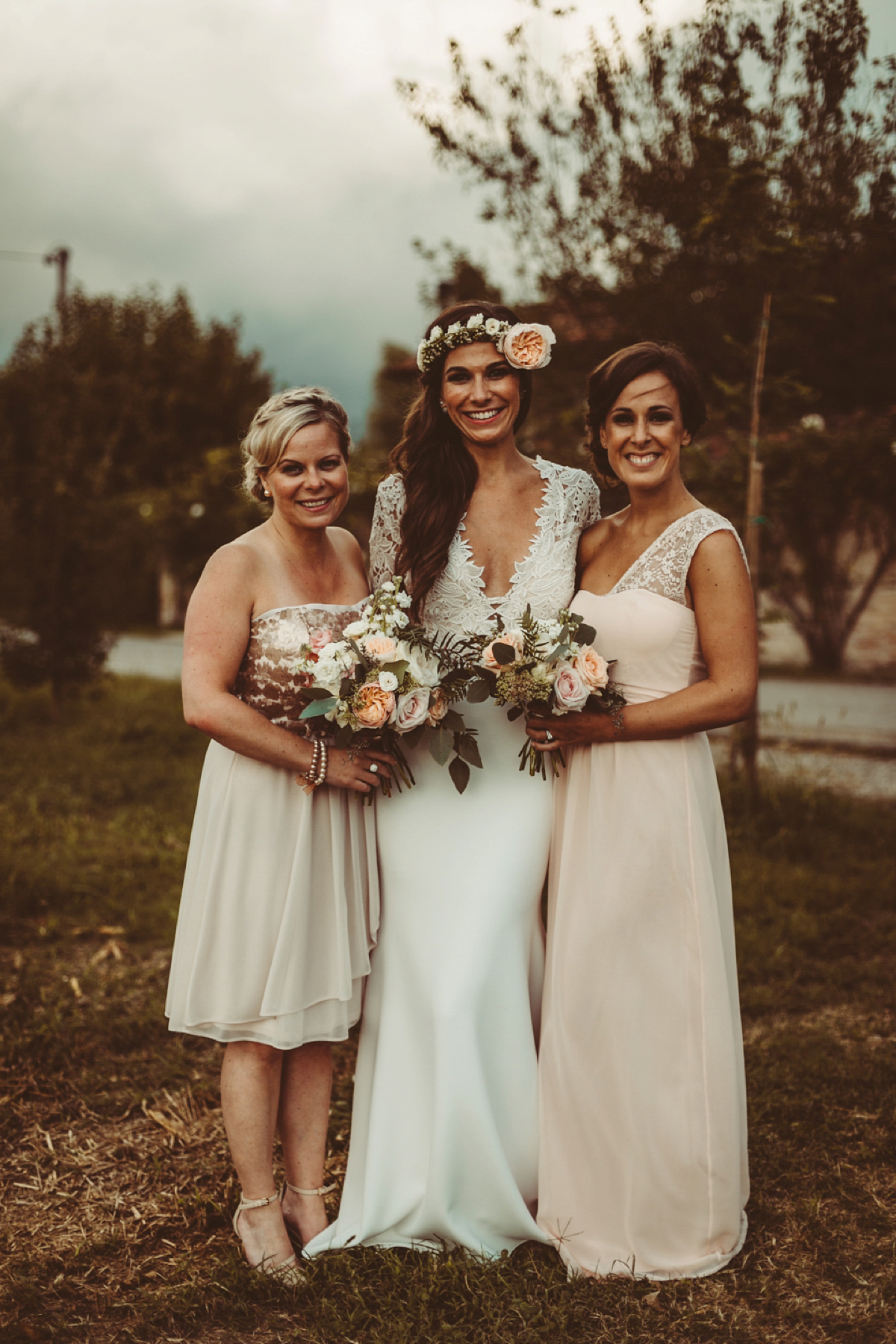 "Rich and I met through work in 2009. He used to send me 'Words of the Day' via email, and then we discovered our mutual love of Scrabble and our first date involved a pretty intense game. Being an aficionado, I kicked Rich's butt, and have not let him live it down to this day. A few months later, we travelled to Greece together for a friend's wedding, where we talked about moving in together and buying a dog (a pug named Mr. Fart Wrinkles).
We returned to Canada and did exactly that. We incorporated a lot of these personal details into our wedding, using a Scrabble board as our 'guest book' and having pug place cards to assign seats to our guests."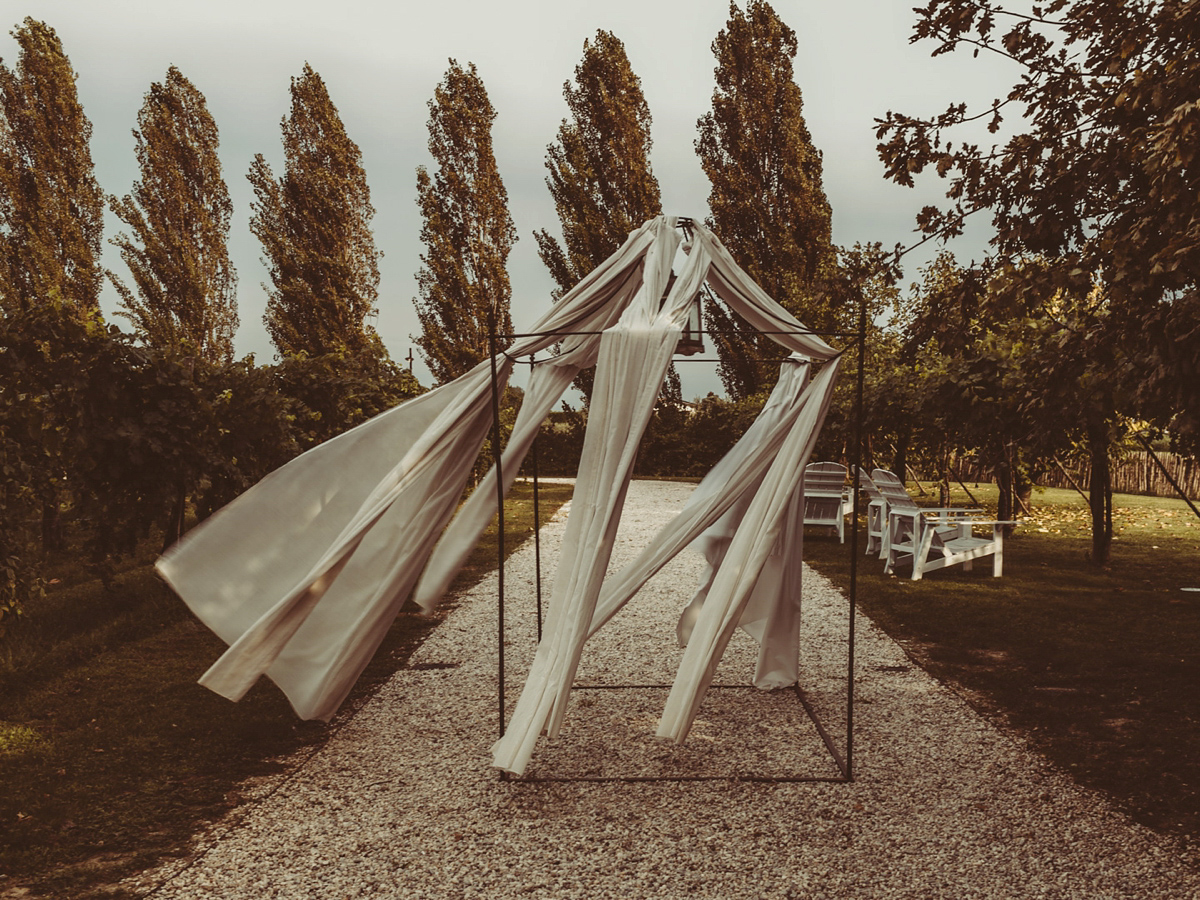 "We got engaged in April 2014.  I was wearing pyjamas (seriously…not what I would have been sporting if I knew that he was about to propose) but it was a very natural moment, and a total surprise for me. Rich had picked out a beautiful antique ring and then had a blue sapphire set into the middle. It was a pretty great Tuesday in my books."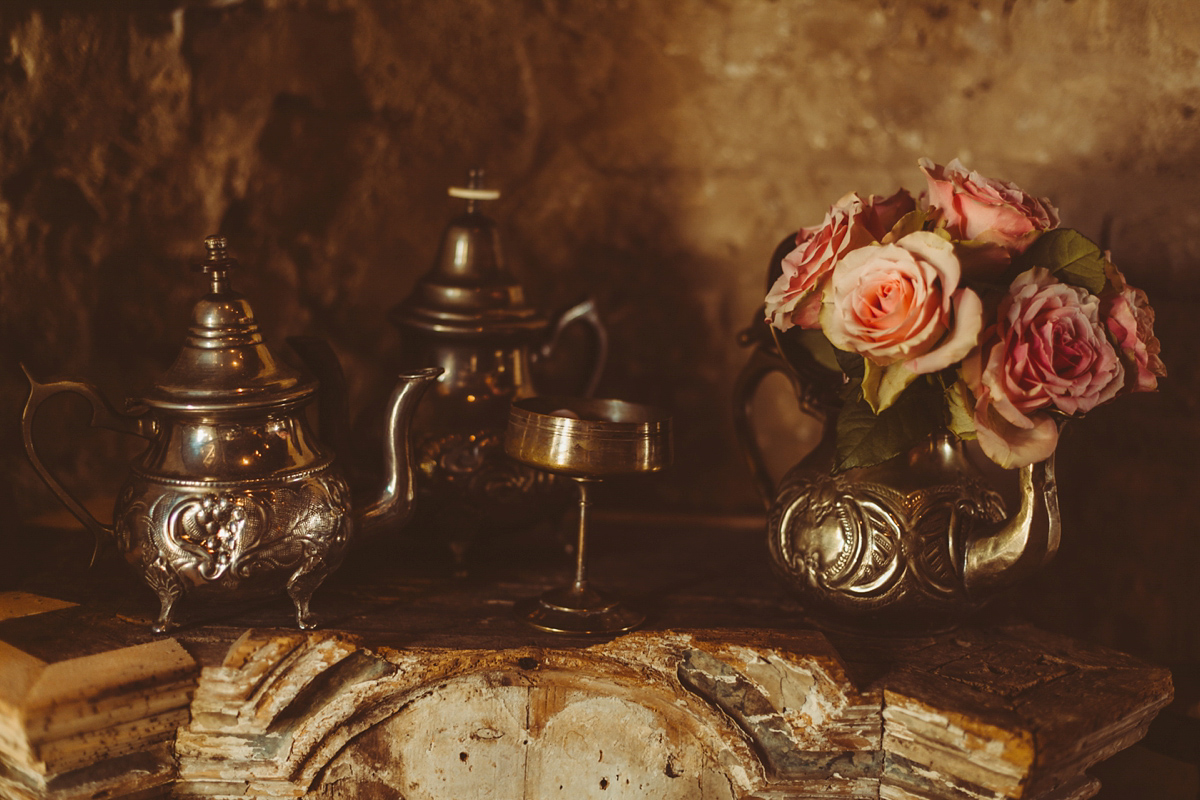 "We had a trip to Italy planned for June 2014 (two months after the proposal) and had initially thought about 'eloping' while on that trip but wanting to have our families and friends with us on our special day nixed that idea pretty quickly. Italy stayed in our minds though so I did some research in the Veneto region where my dad's family is from."
"When Locanda Rosa Rosae popped up, I knew it was the perfect place for our intimate and romantic outdoor wedding. The venue certainly acted as our main inspiration."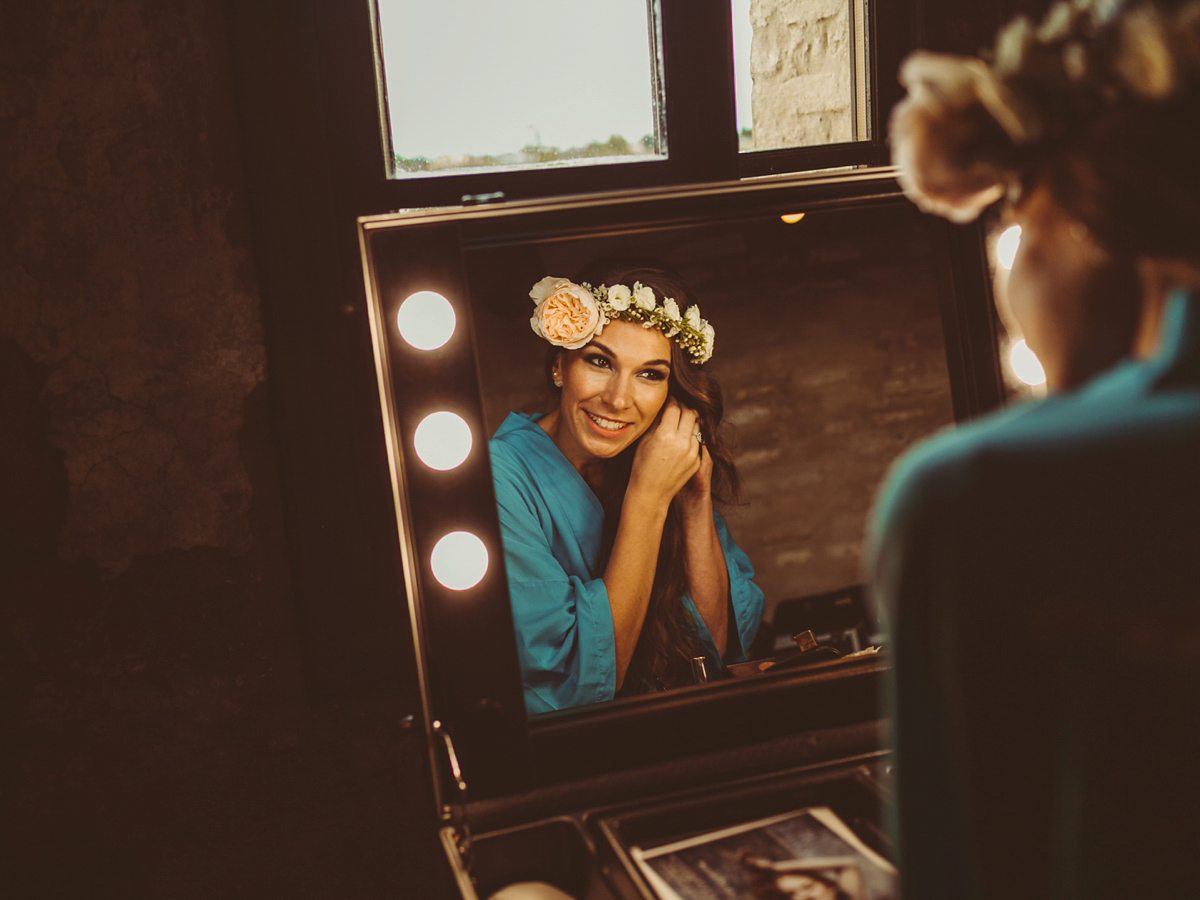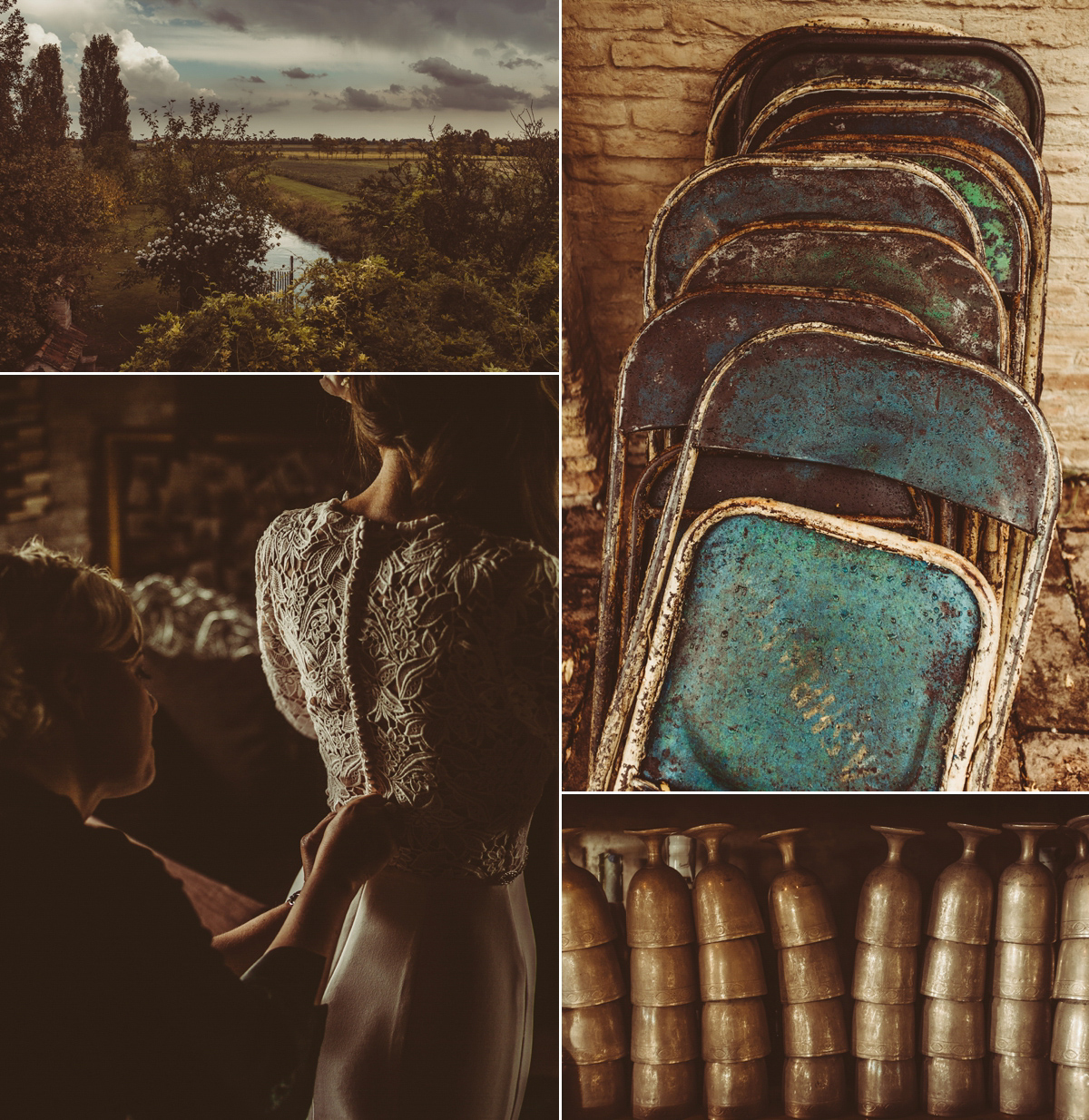 "Prior to departing for Italy, Rich and I opted to get tattoos to celebrate our wedding. The 'O' that I got tattooed on my ribs was a symbol of my ring, since I do not have a wedding band. During the ceremony, Rich gave me my Grandmother's wedding ring, but given its size, I wear it around my neck instead of on my ring finger. Rich has an antique white gold ring from Howard Fine Jewelers."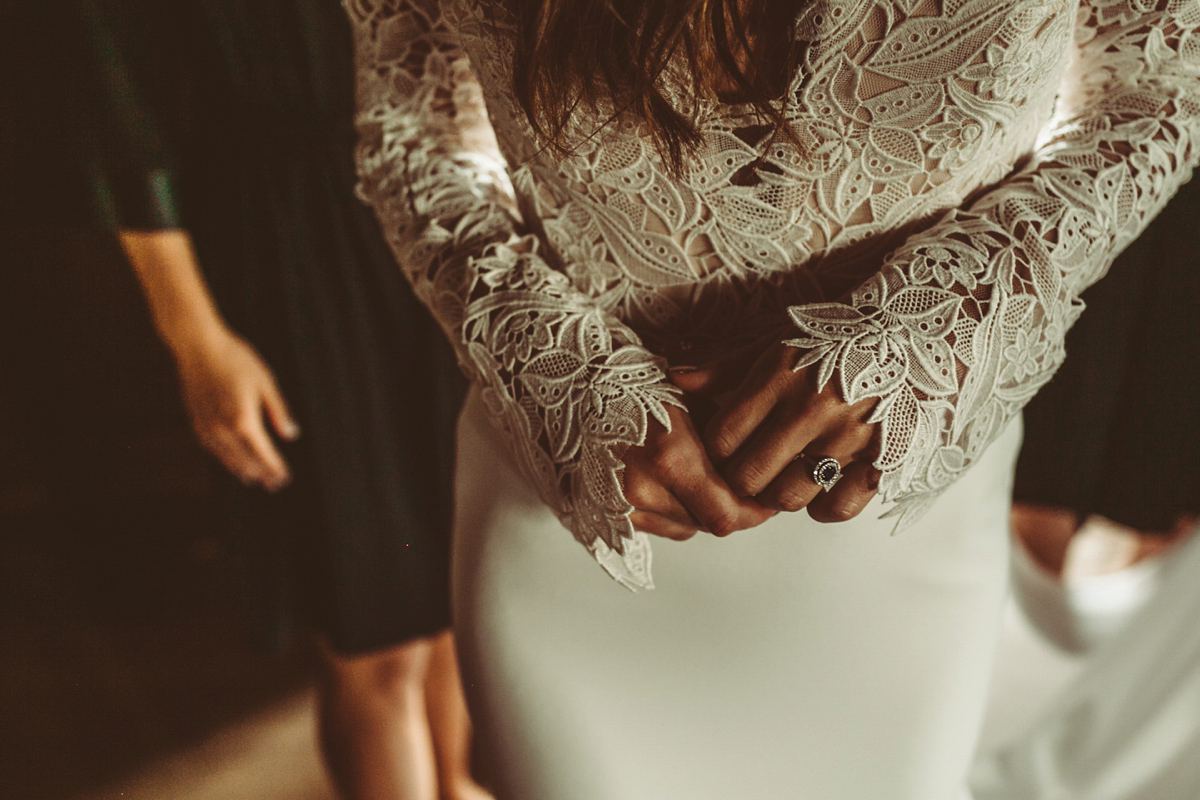 Laura's Tara Keely dress is nothing short of sensational and with its simplistic style and romantic lace, looks completely at home in the Italian countryside. Rich's reaction says it all!
"I was looking for a long-sleeved lace dress that was romantic, yet avant-garde. I felt the plunging neckline made a serious statement and I loved that it had Venetian lace sleeves (we got married just 45 minutes outside of Venice)."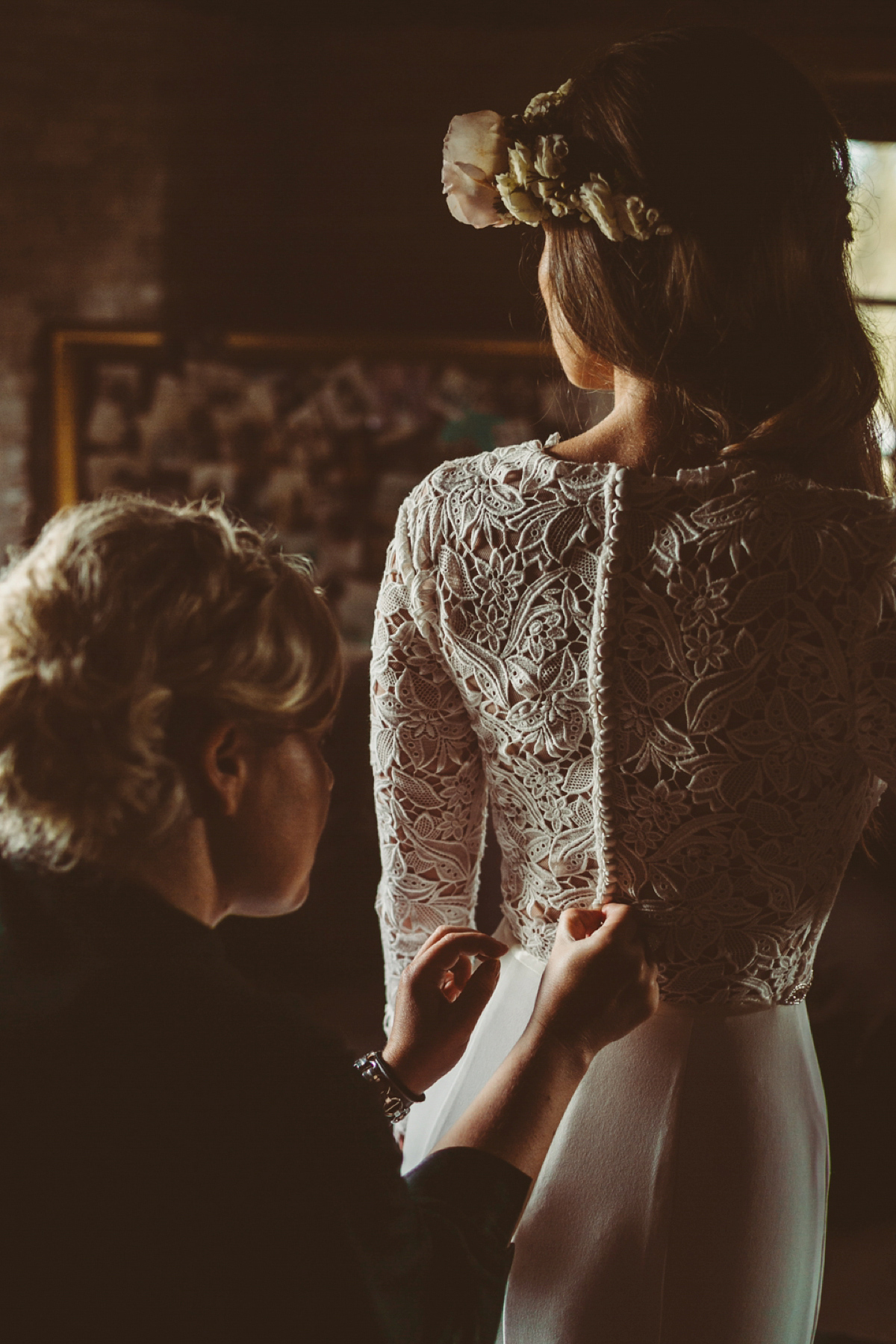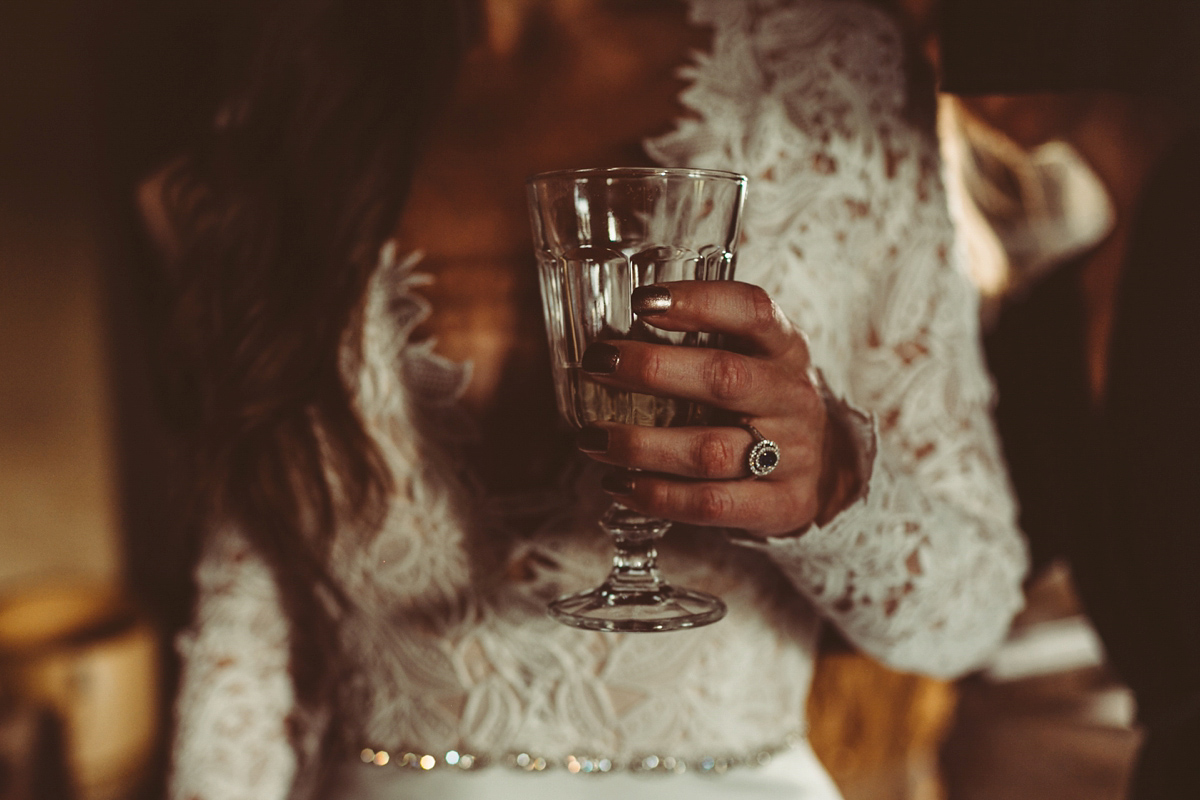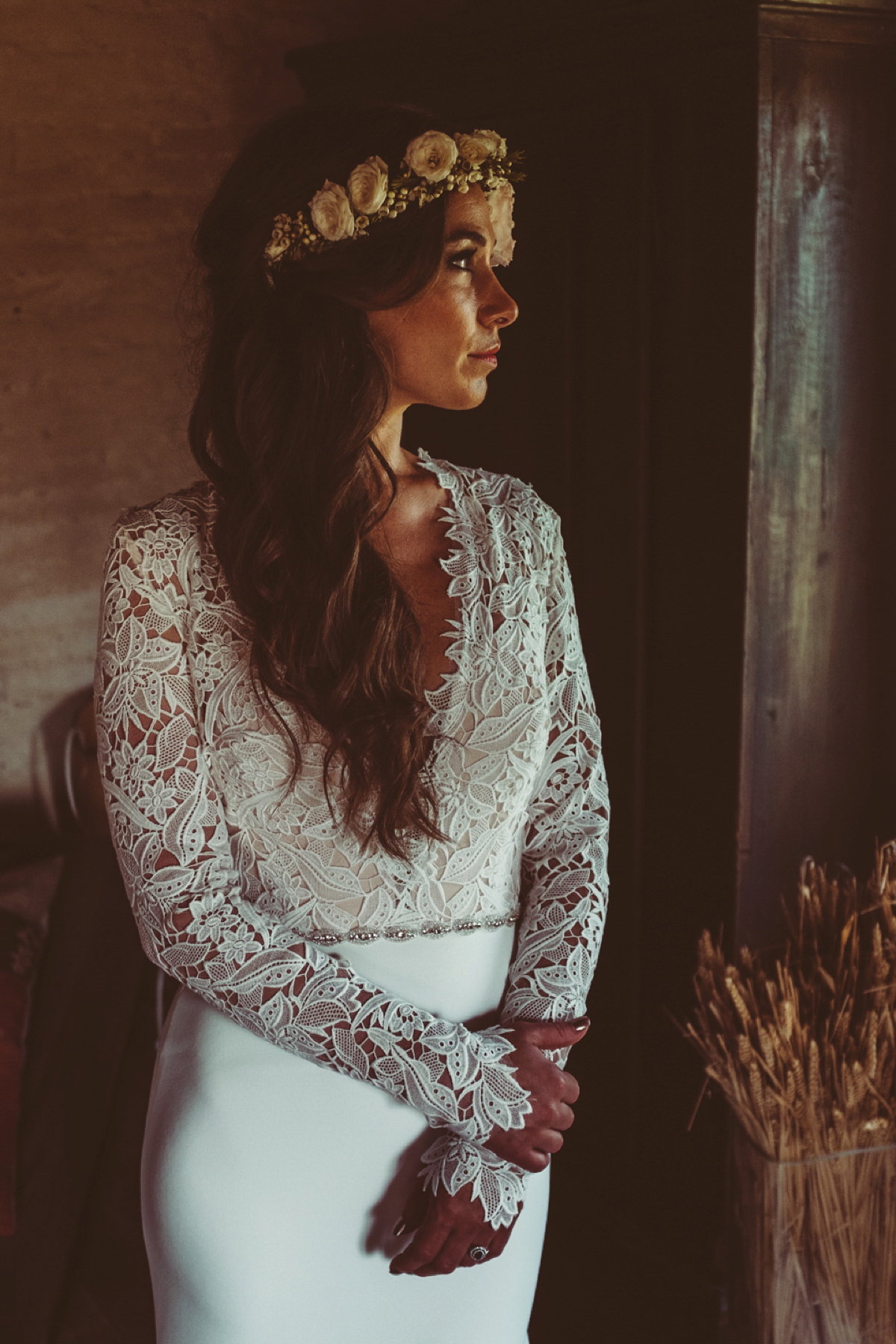 The bride accessorised her dress with a sparkly pair of Kate Spade shoes and a gorgeous floral crown by Il Profumo dei Fiori. Marcela Bantea made sure her make up was flawless.
Rich chose a light coloured L&K Custom Tailor suit teamed with an Oscar of Sweden shirt, the perfect choice for a laid back wedding in the sun. Laura gave Rich a beautiful Skagen watch as his wedding gift which he also wore on the day.
"The First Look was very special, it allowed us to crack a few jokes and calm our nerves prior to the ceremony and the look on Rich's face was priceless. An unexpected moment occurred later in the day when people were enjoying whiskey and cigars. Billy Joel's 'The Longest Time' came on and Rich and I had an intimate moment under the veranda where we basically serenaded each other and snapped along to the music. It was entirely spontaneous but I remember thinking this is why I married this man…my best friend."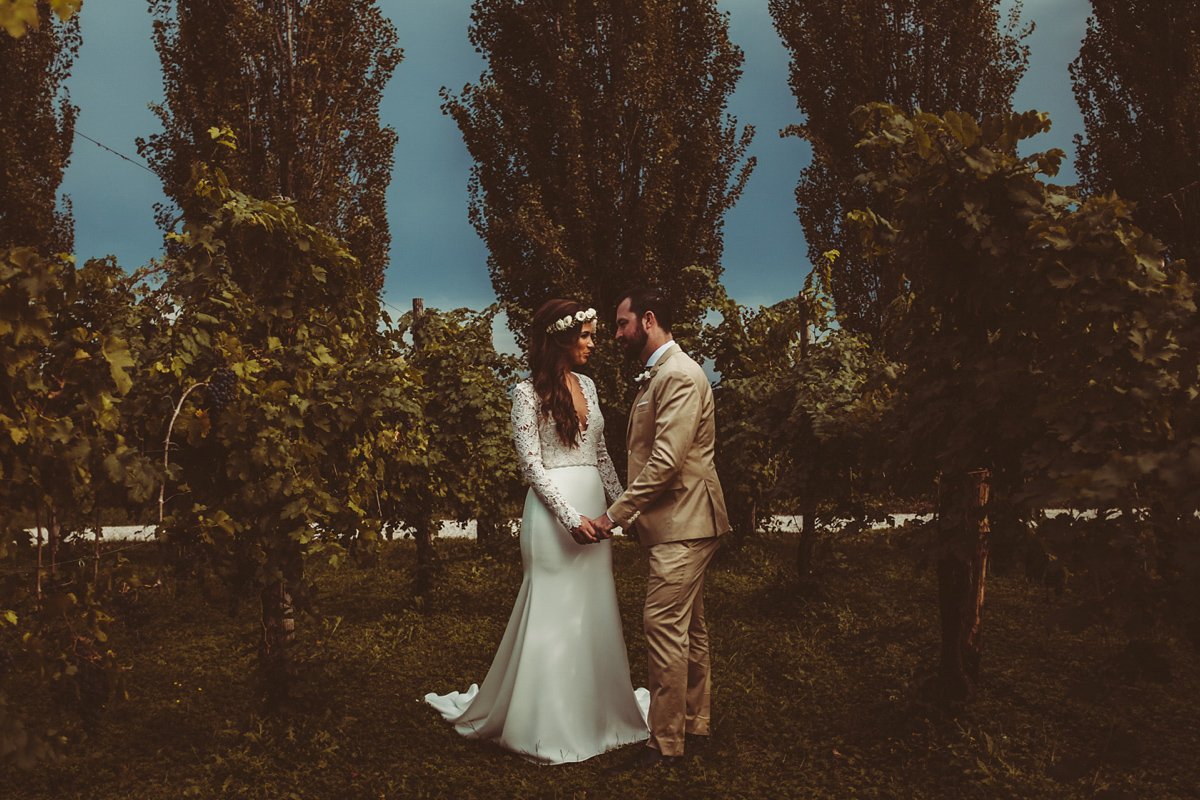 As soon as I opened up the images of this wedding I could see exactly why Laura and Rich chose Joel Bedford Photography to capture their wedding day. Their attention to detail is second to none and the resulting images are truly breathtaking.
"Even though we were planning a destination wedding in Italy, we decided to hire a photographer close to home in Canada as we wanted to meet in person and develop a solid working relationship. After meeting Joel and Justyna, we knew that they were the perfect fit. Their portfolio is stunning and wonderfully creative, but the best part is that they are genuinely great people who are down to earth and easy to work with. They captured every moment of our wedding and the pictures truly tell the story of our special day."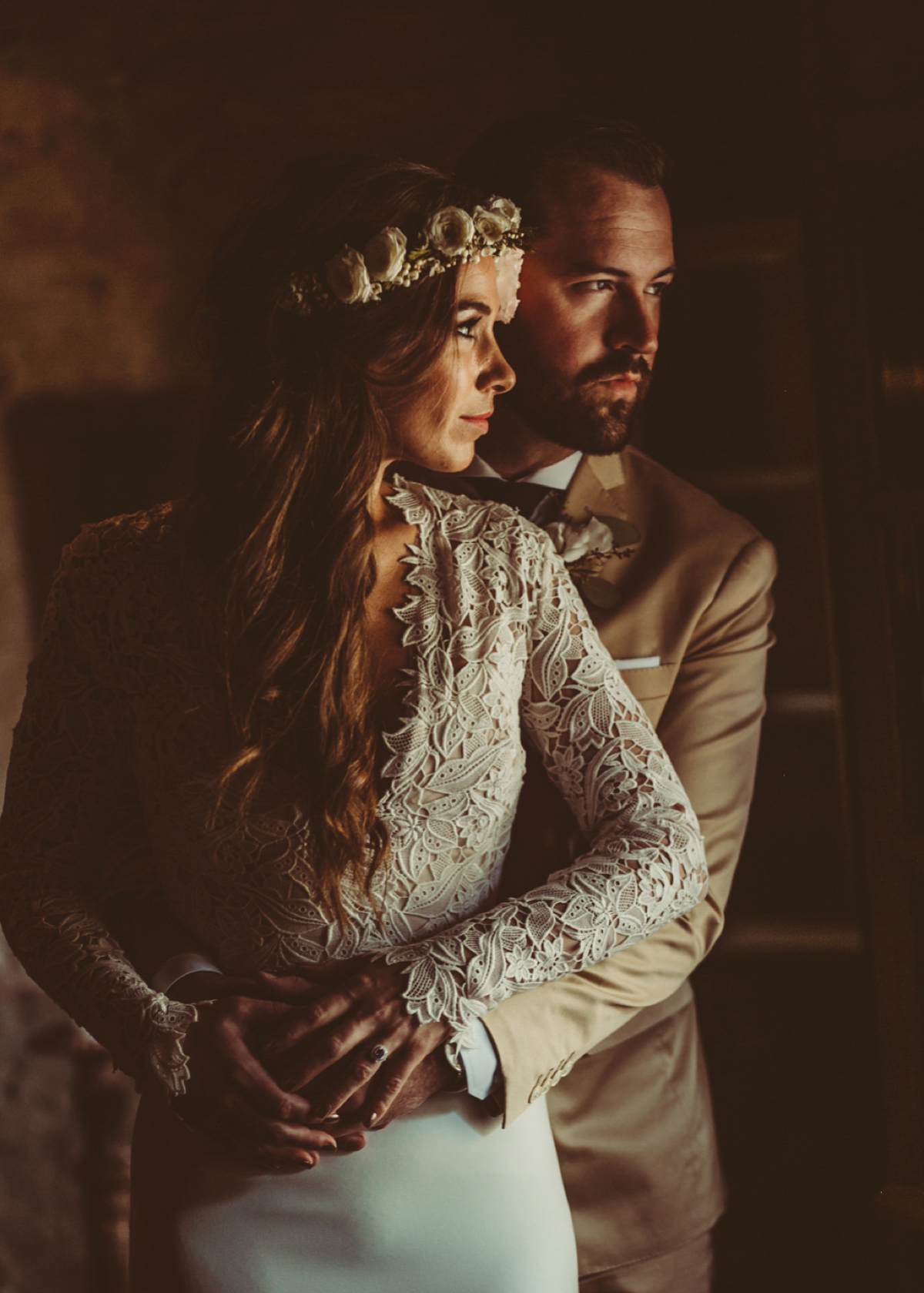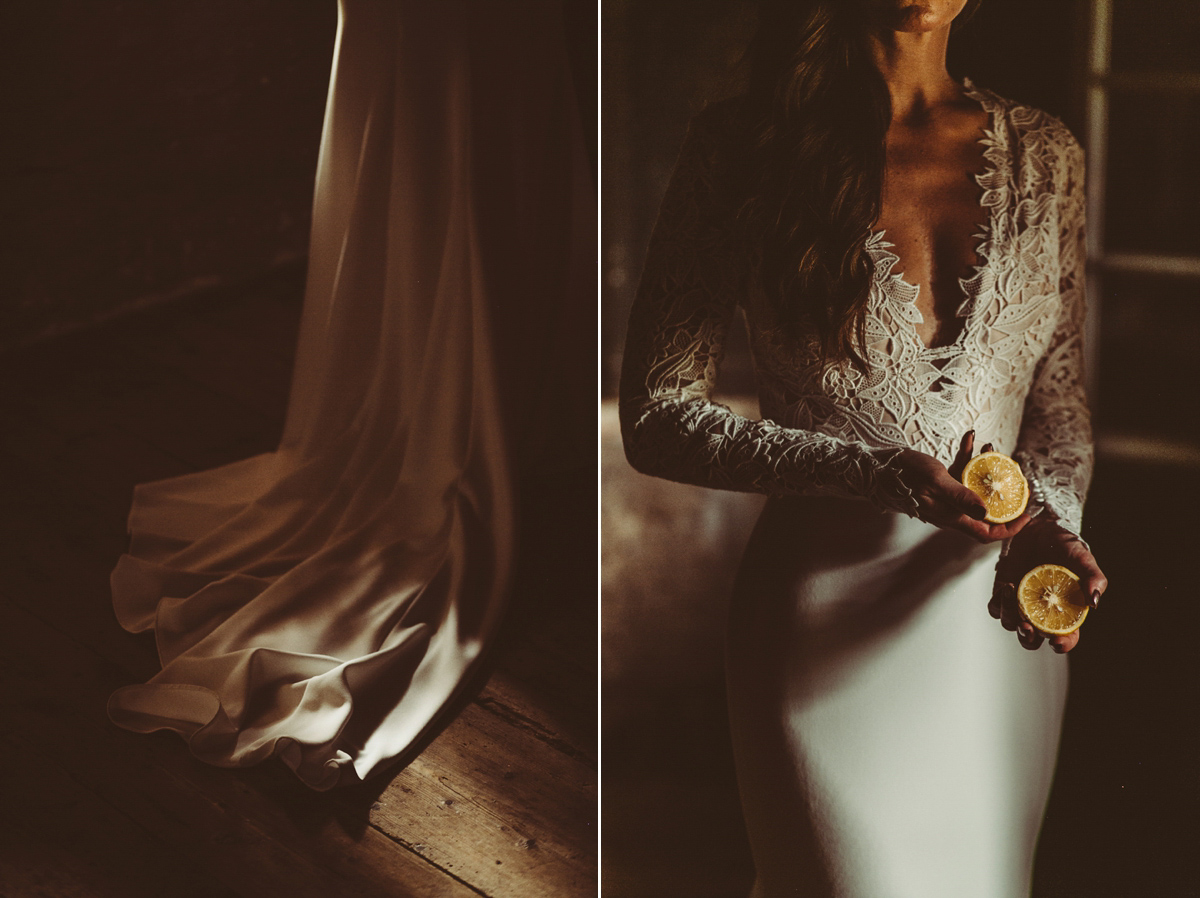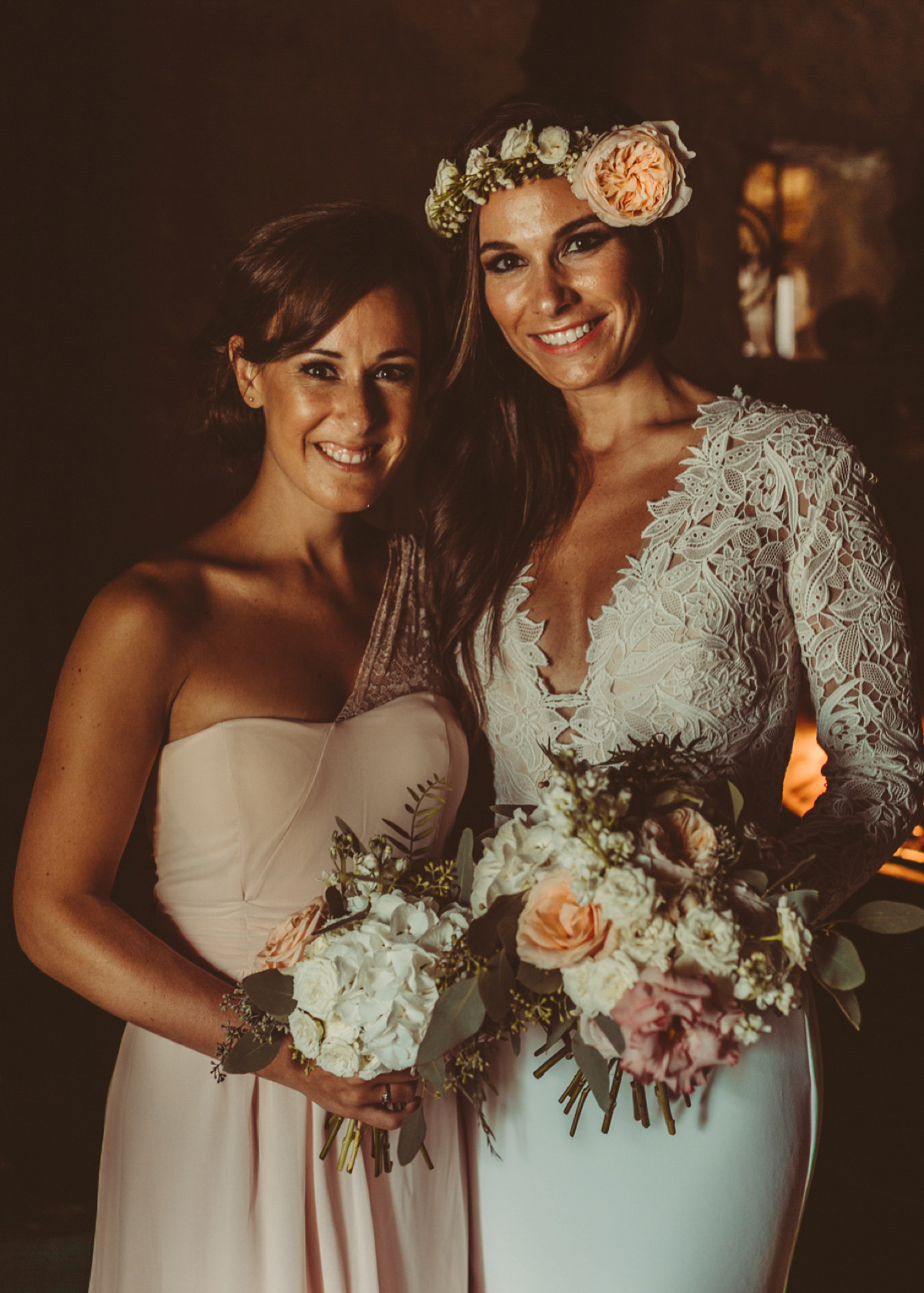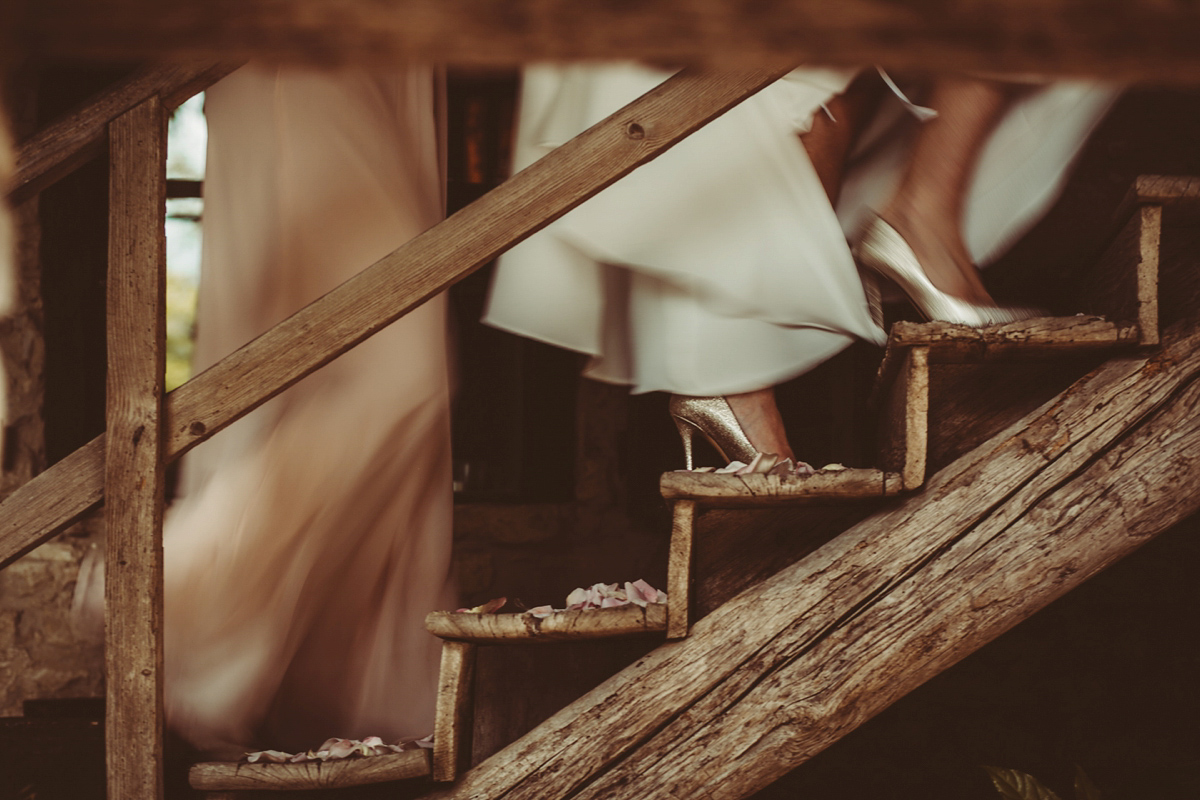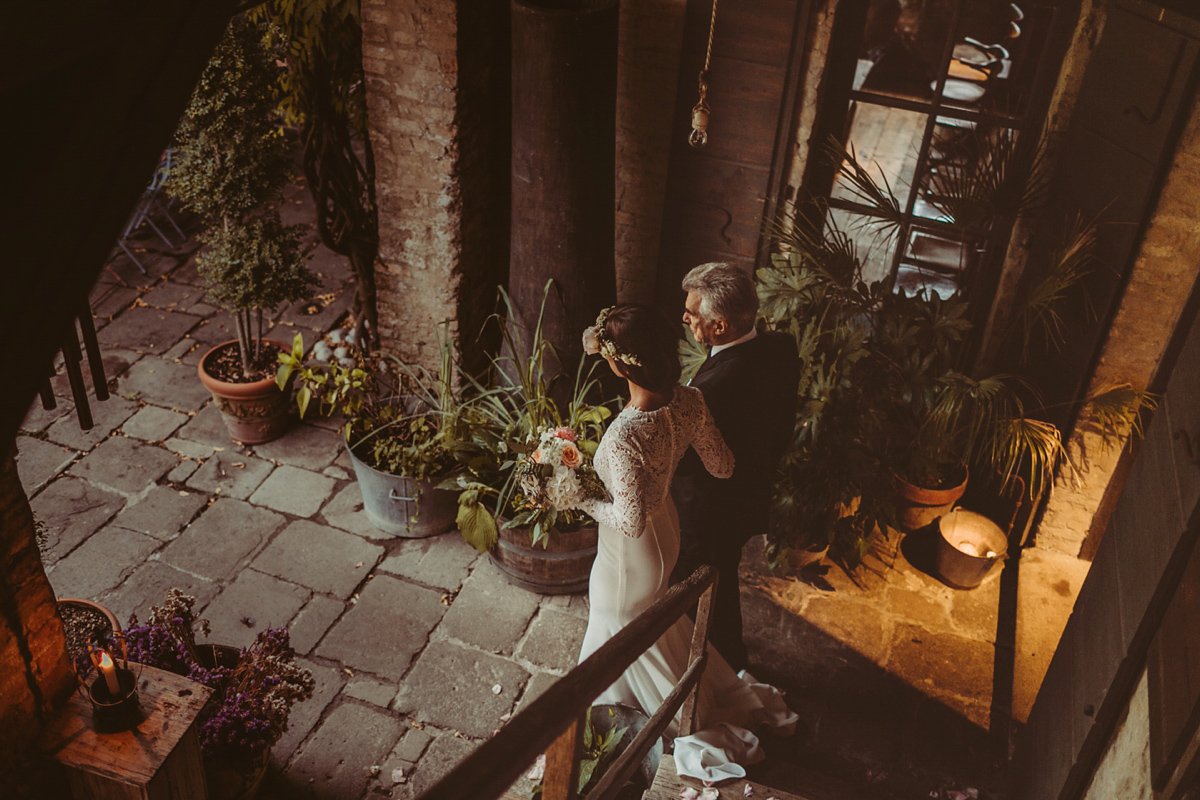 "My father walked me down the aisle to "Something" by the Beatles.  He was 75 and I am his only daughter so it was a very special moment for the both of us."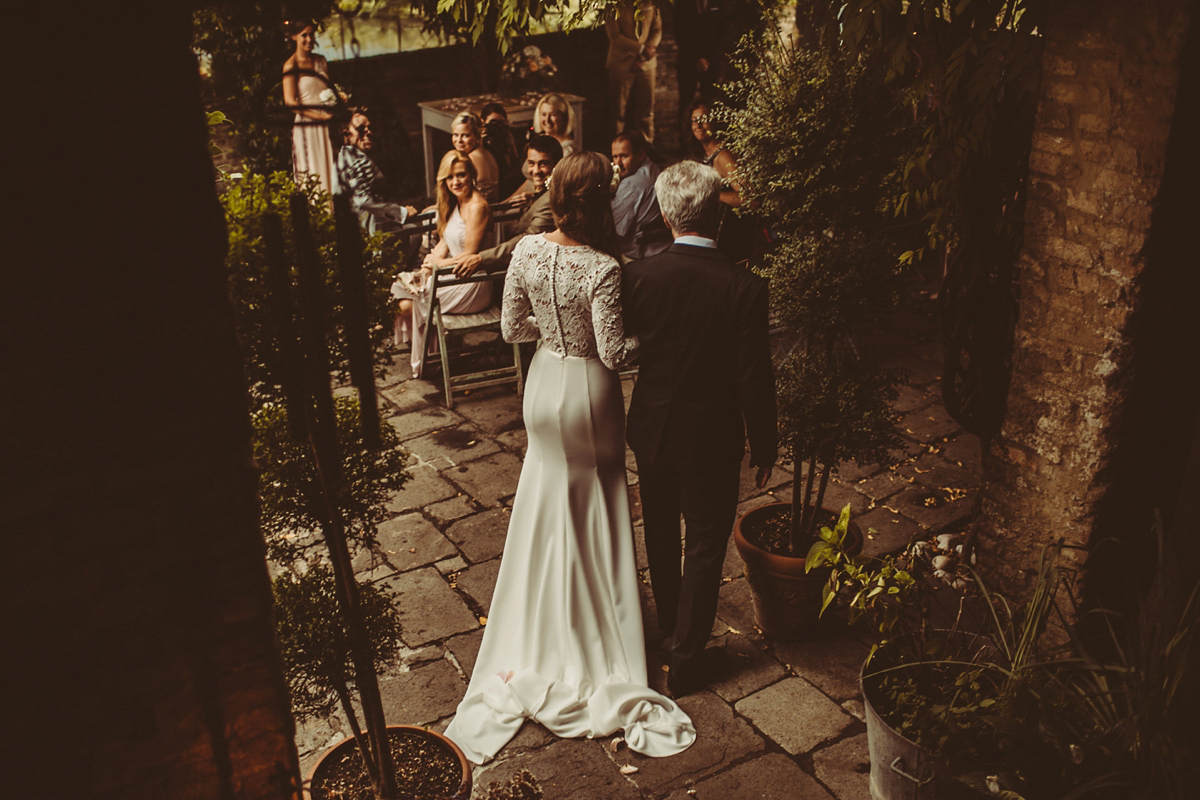 Laura's brother acted as officiant for the wedding, allowing them to have a very personal ceremony with non-traditional vows.
"You are the greatest catalyst of the happiness and joy in my life.
You will always be the best part of my day, and I can't wait to spend my life with you.
I want you, and whatever life gives us.
Let's crush life together!"
Laura and Rich chose 'Wild Awake' by Hilary T. Smith as a reading. They love how this quote speaks of how, despite their imperfections, they love and accept each other without judgement.
"People are like cities: We all have alleys and gardens and secret rooftops and places where daisies sprout between the sidewalk cracks, but most of the time all we let each other see is a postcard glimpse of a skyline or a polished square. Love lets you find those hidden places in another person, even the ones they didn't know were there, even the ones they wouldn't have thought to call beautiful themselves."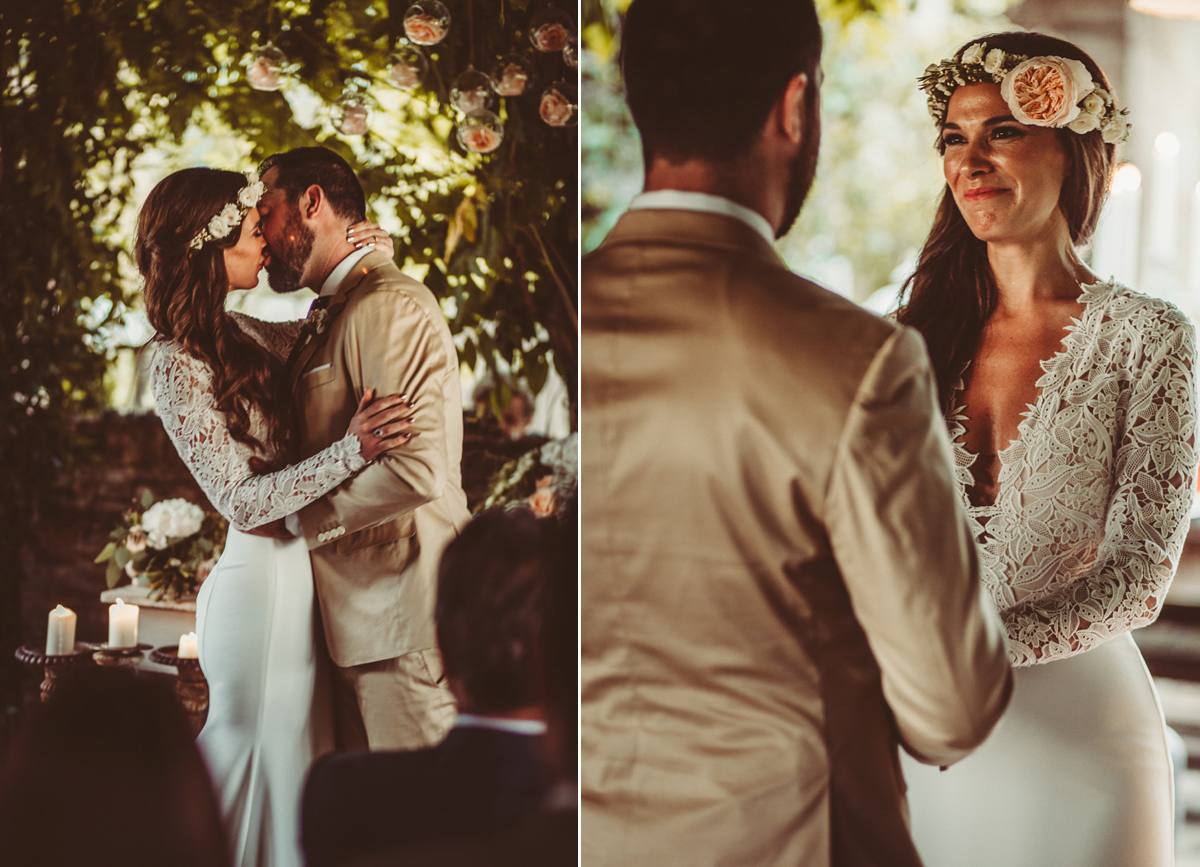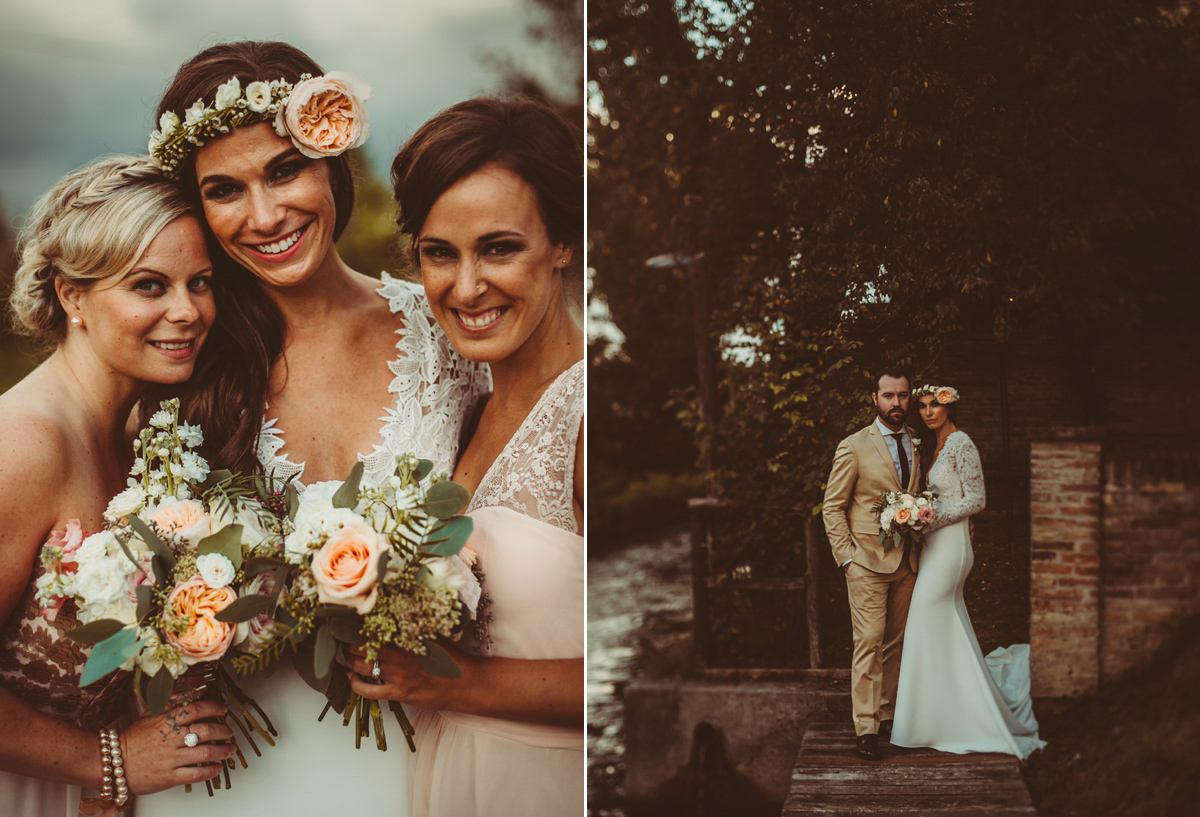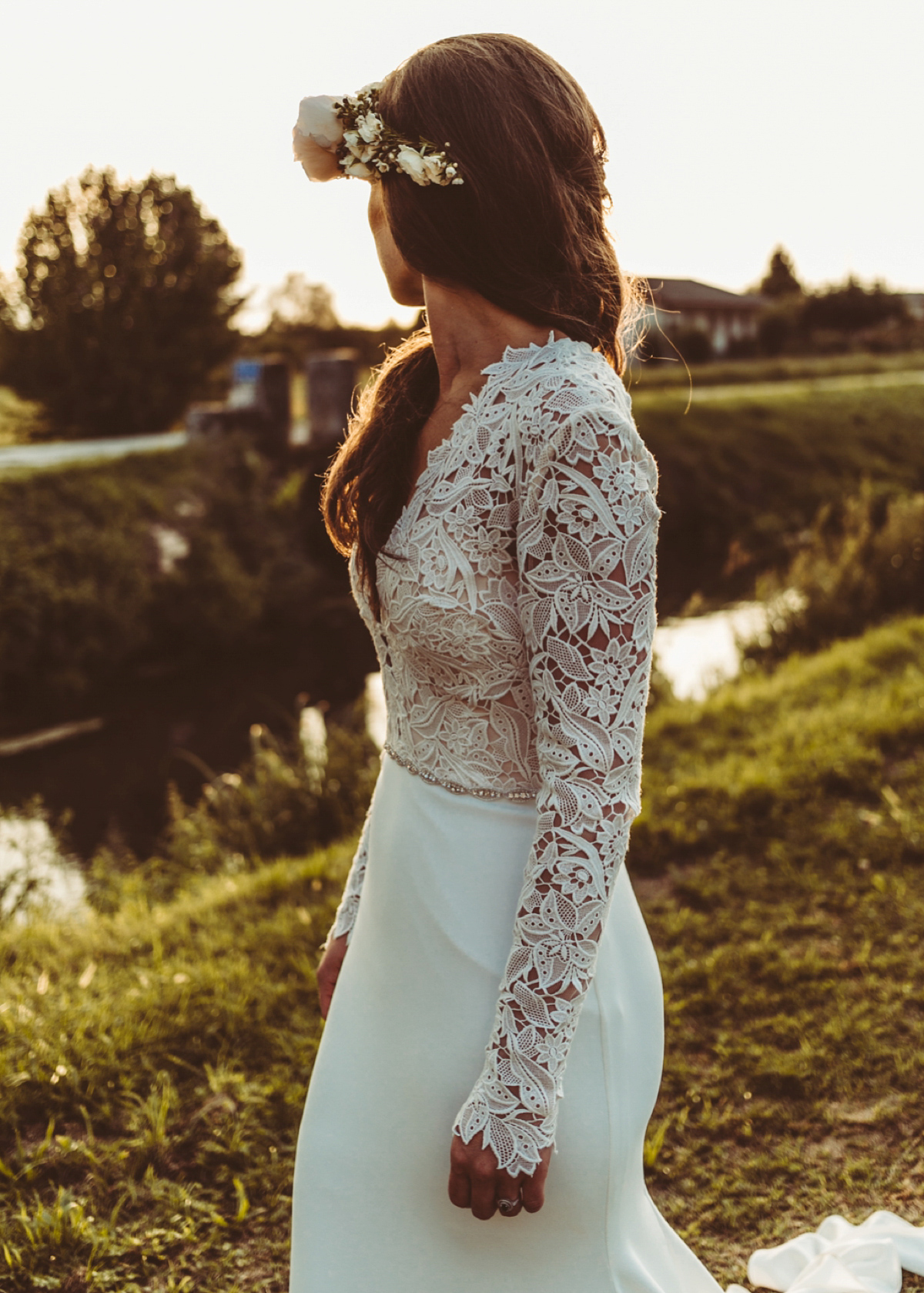 The couple chose Il Profumo dei Fiori to supply the flowers for the day. Laura was keen to use blush, pink and sage green colours to compliment the decor at Rosa Rosae.
"I think that the prettiest weddings tend to play off what already exists at the venue."
And I couldn't agree more, the flowers only enhance what is already a stunning venue.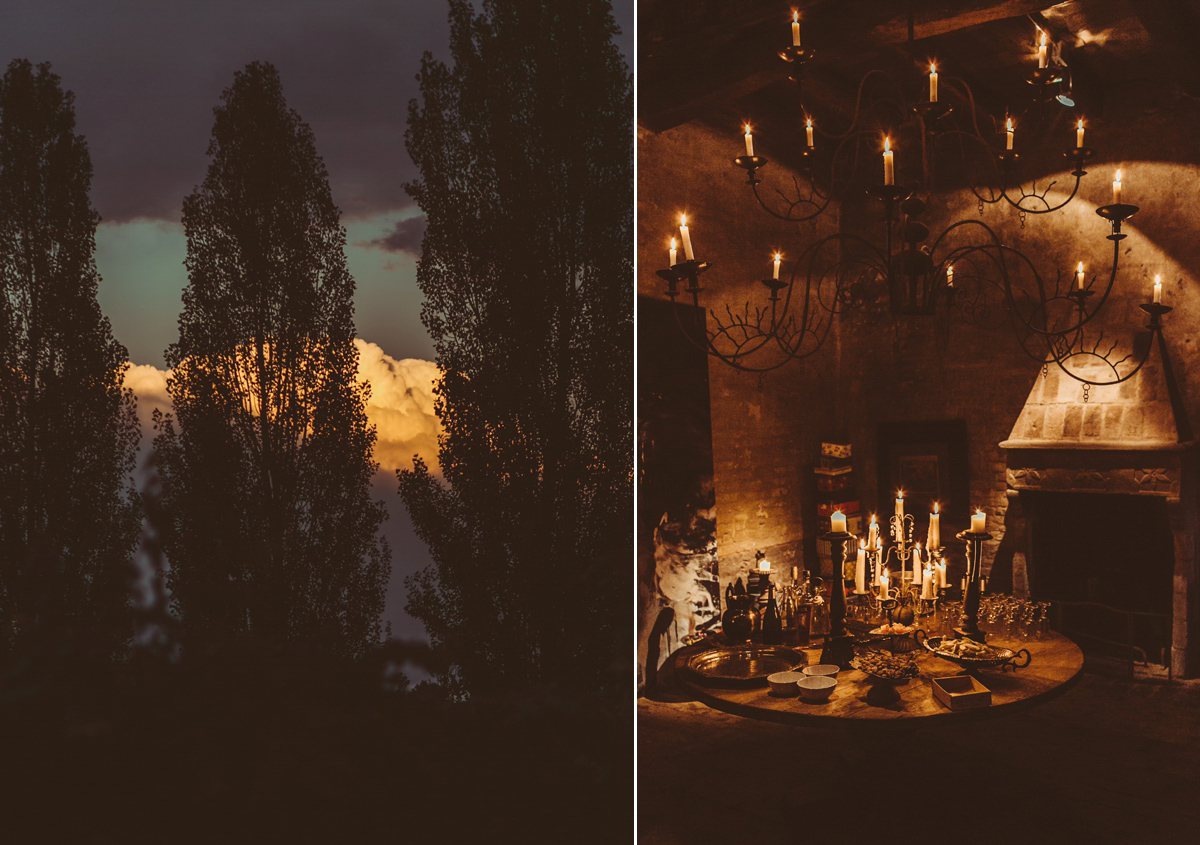 "The furniture and accessories at Locanda Rosa Rosae were used to style the venue, but we did source the pink sofa and chair for the Cigar Lounge from Noeliya. We also passed out burlap sacks containing Italian roasted coffee beans sourced from Grosmi Caffè for the guests."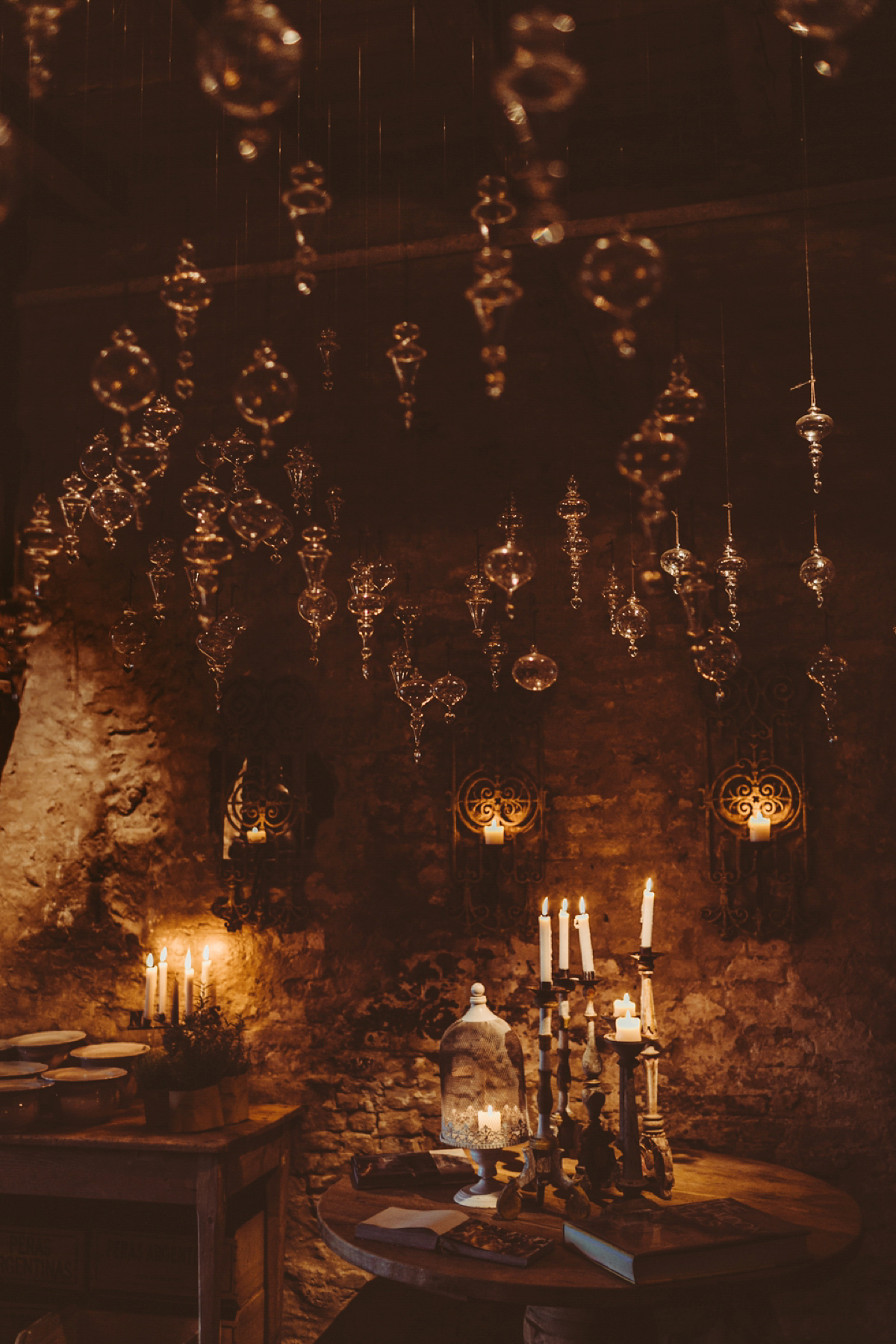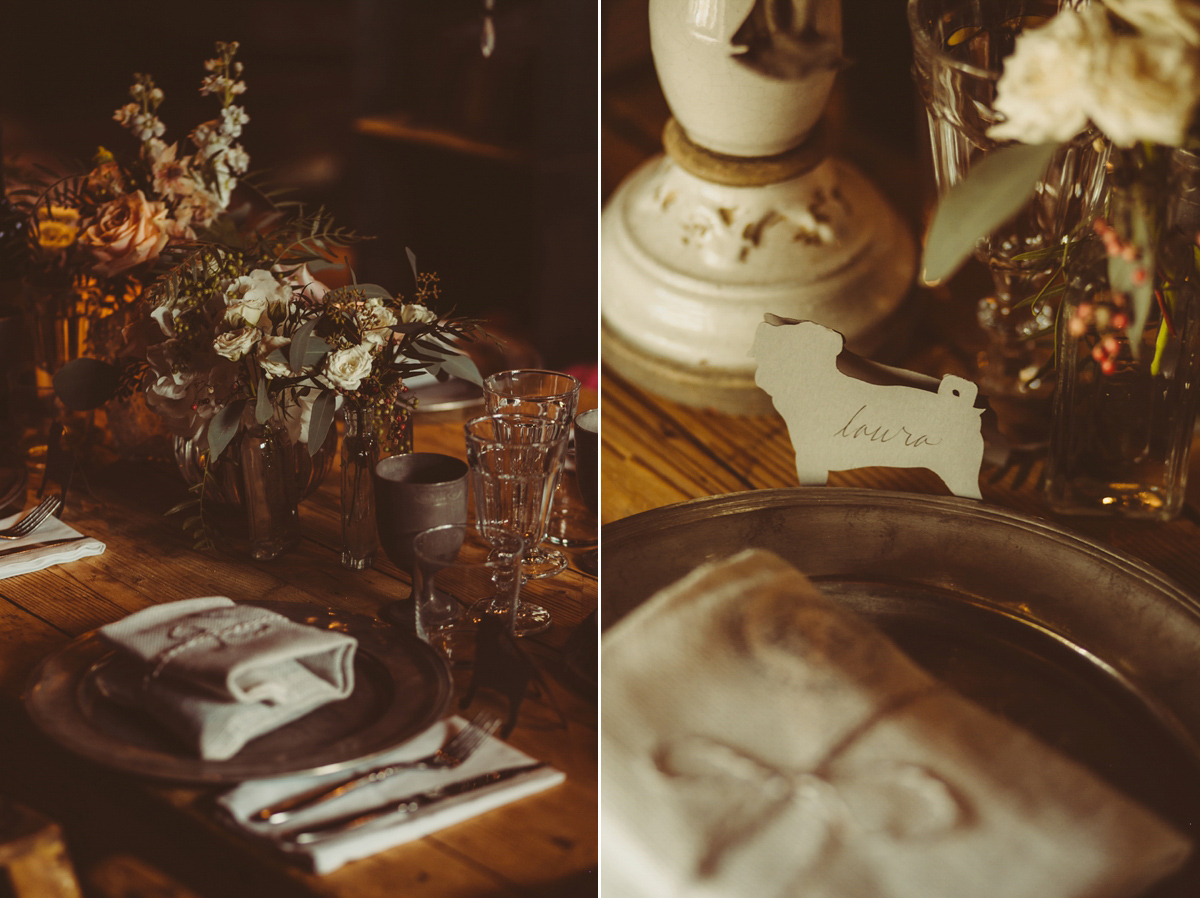 "Elisabetta (the Locanda's owner) and her team made a delicious spread which included multiple courses including a starter buffet of fish dishes, seasonal vegetables, vegetable and meat pies, salads, a selection of olives, cheese and prosciutto, and Italian spit-roasted pork followed by a 3-course vegetarian Italian feast. Needless to say we were all stuffed."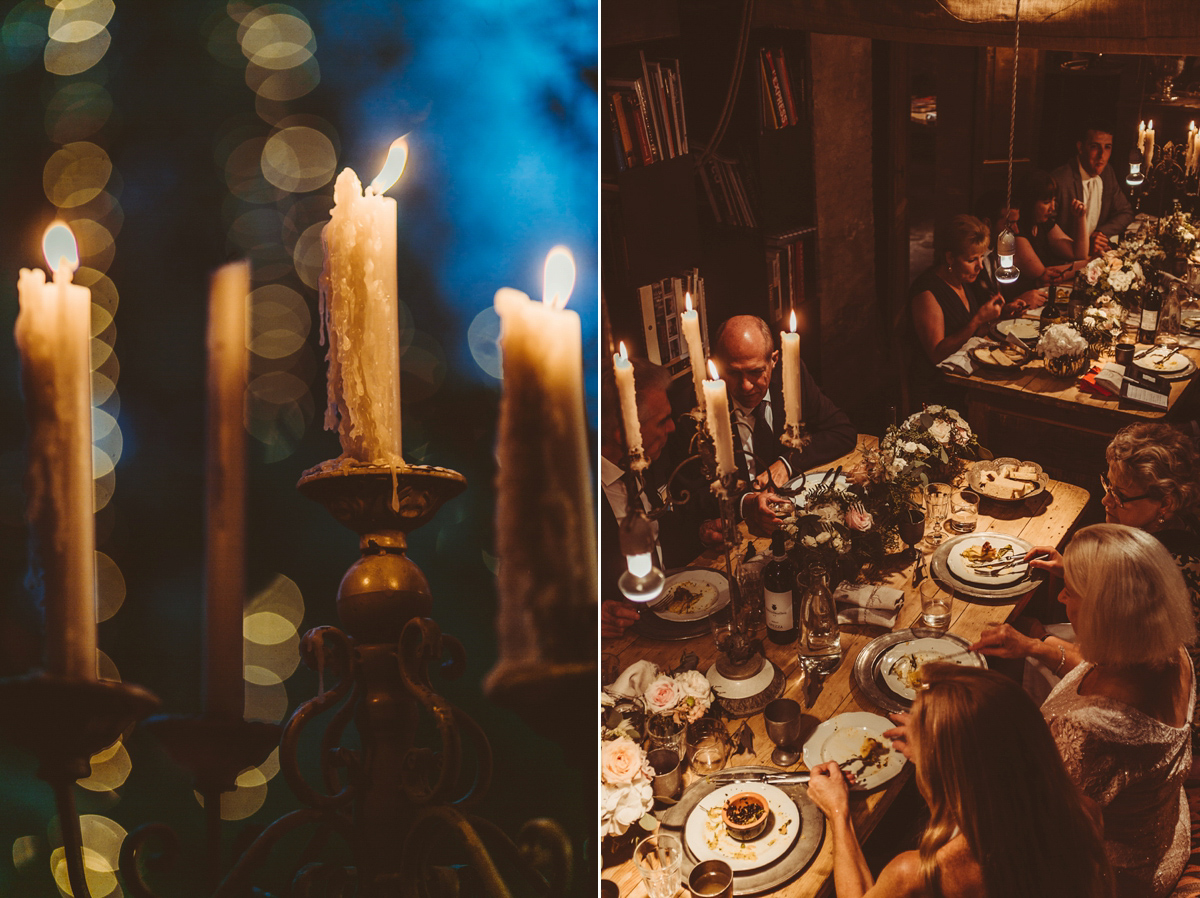 The newlyweds chose 'You and I' as their first dance, a gorgeous song by Ingrid Michelson which talks of building a lovely life together.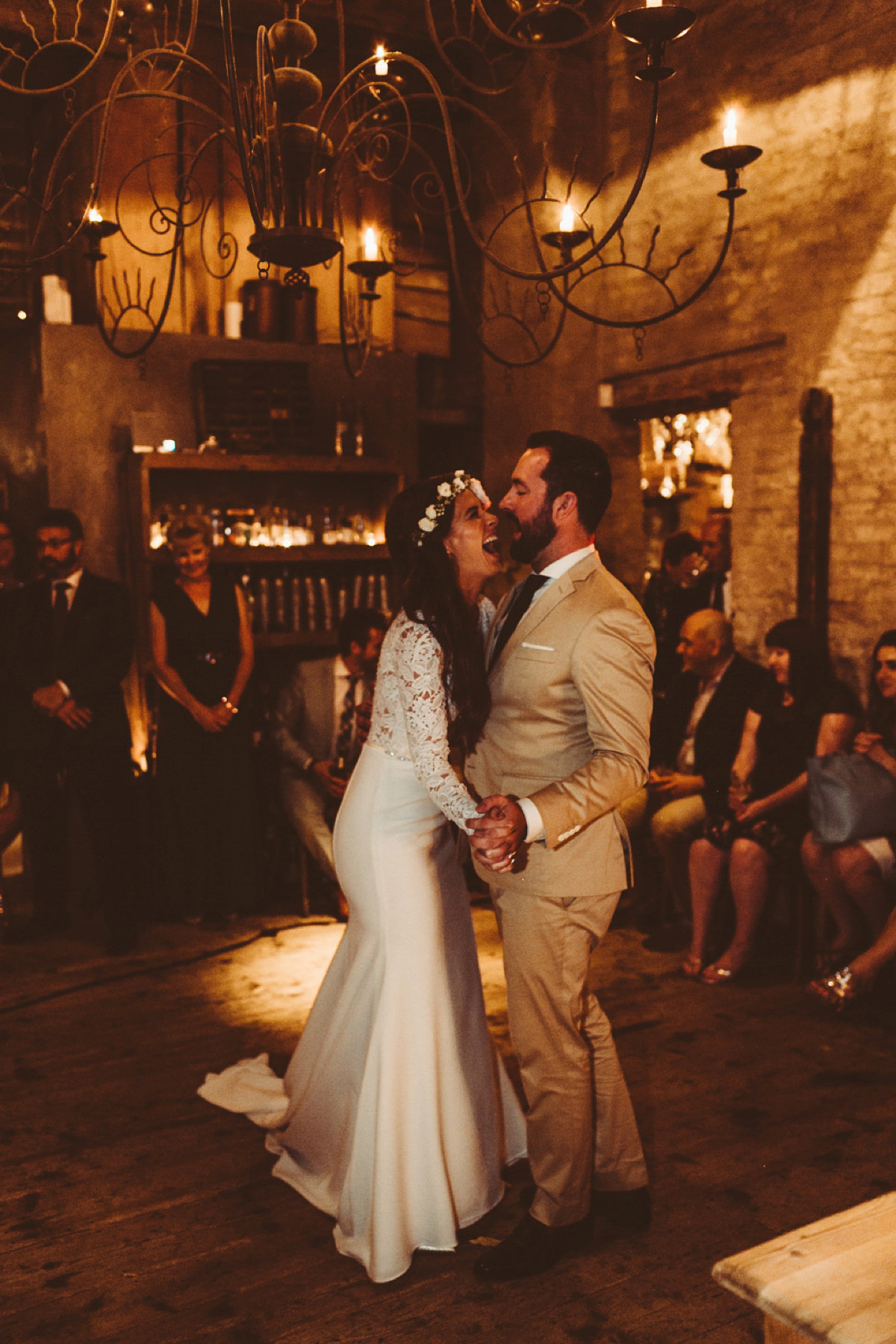 Words of Wedded Wisdom
"Hire a wedding planner if you are planning a destination wedding – we honestly could not have pulled the wedding off without Sylvie's support. Also, remind yourself frequently that people care about the food, the party and whether a good time was had by all (very few will care about the tiny details, so don't stress over them)."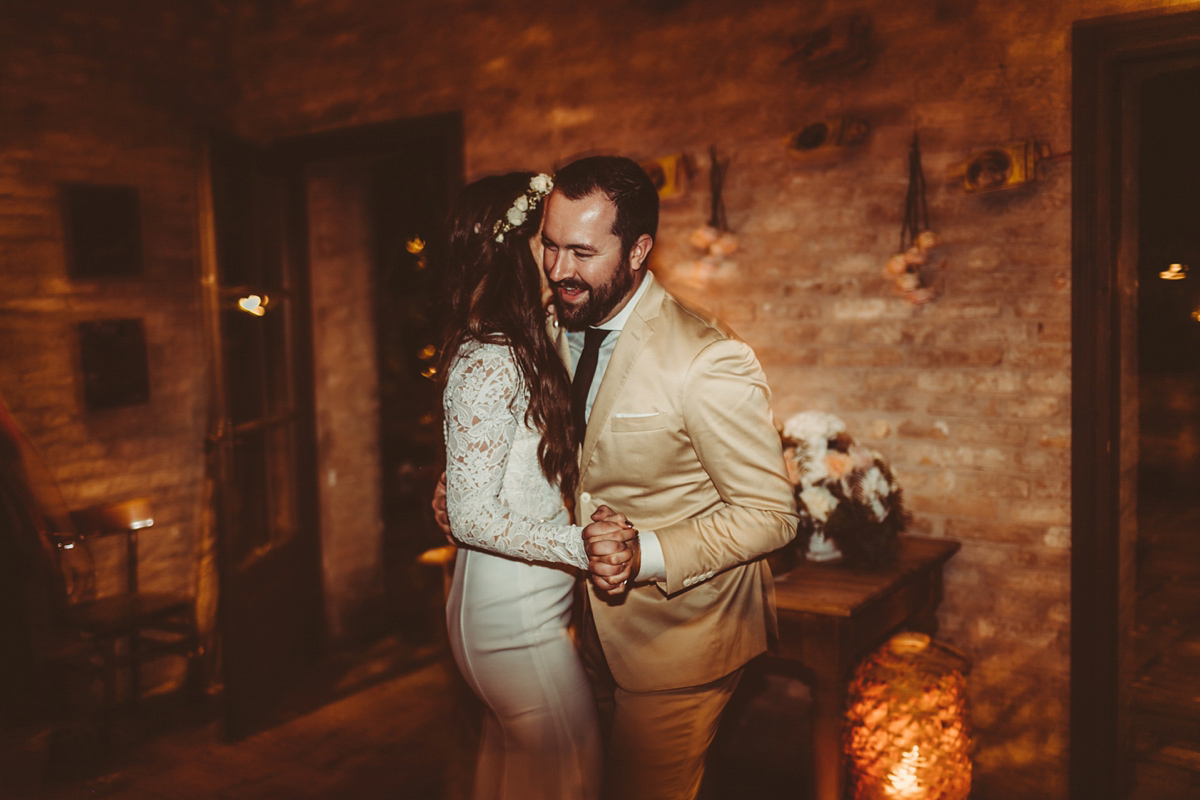 Thank you so very much to the lovely Laura and Rich, we have loved sharing your beautiful wedding. We are also delighted to share Joel and Justyna's work for the first time on these pages. If you have been sucked in by the beauty of an Italian wedding we have an archive of Italian weddings for you to peruse at your leisure (a rich aromatic coffee is optional).
Love Caoimhe xx