Good afternoon bridal beauties, I hope Monday is being kind to you so far? I can't believe it's August already, the summer is positively whizzing by in a blur of intermittent occasional sunshine, weddings galore and far too many ice creams. And I'm already longing for golden autumn leaves, oversized knitwear and hot chocolate!
August signifies a couple of very exciting things, however; with ten months to go my fiancé and I now have wedding rings (and I'm going to need him to change their hiding place every couple of days or I'll just keep putting mine on), we're heading out to Italy this month for my much anticipated hair trial (with the only hairdresser in the village), meeting the florist (you guessed it, the only one in the village) and to practice draping my soon to be in-laws garden with more fairy lights than you can shake a stick at. Most importantly? Our darling team member, Emily B, now officially gets married next month. And I get to be there. Sobbing. Uncontrollably no doubt.
Without further wedding-excitement-related ado, allow me to introduce you to the gorgeous Karen and her husband Stoifan; both teachers in Belfast. Karen, who teaches at a primary school, and Stoifan, a secondary school teacher, wed on 29th October 2015 in beautifully colourful, glamorous style in County Donegal in Ireland.
"We both wanted a relaxed wedding with lots of colour. We chose wild flowers and candlelight to enhance the the beauty of the location and the season.We were married in Karen's local chapel, St Mary's Cloughcor, and our reception was at Lough Eske Castle, close to Karen's home. It's a stunning location to hold a wedding in, especially during the autumnal months in County Donegal."
Photography by Epic Love Photography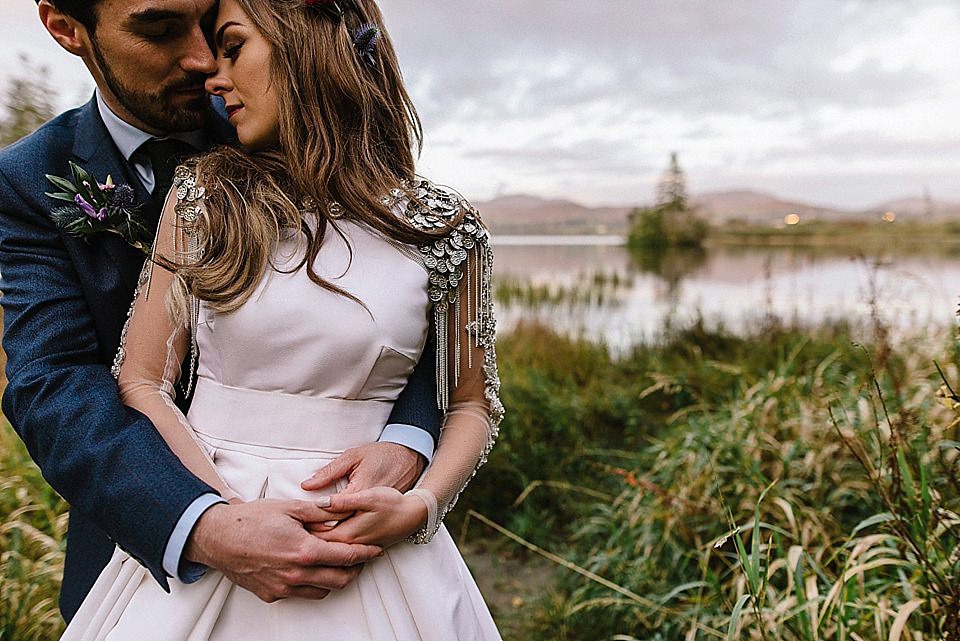 The colourful, floral-inspired stationery was the handiwork of Kerry Waugh at The White Letter in Belfast. And I just have to take a moment to point out the beautiful floral arch framing the entrance to the chapel – what a divine shot of the pretty maids, resplendent in gold, against the abundance of foliage, gerberas and roses.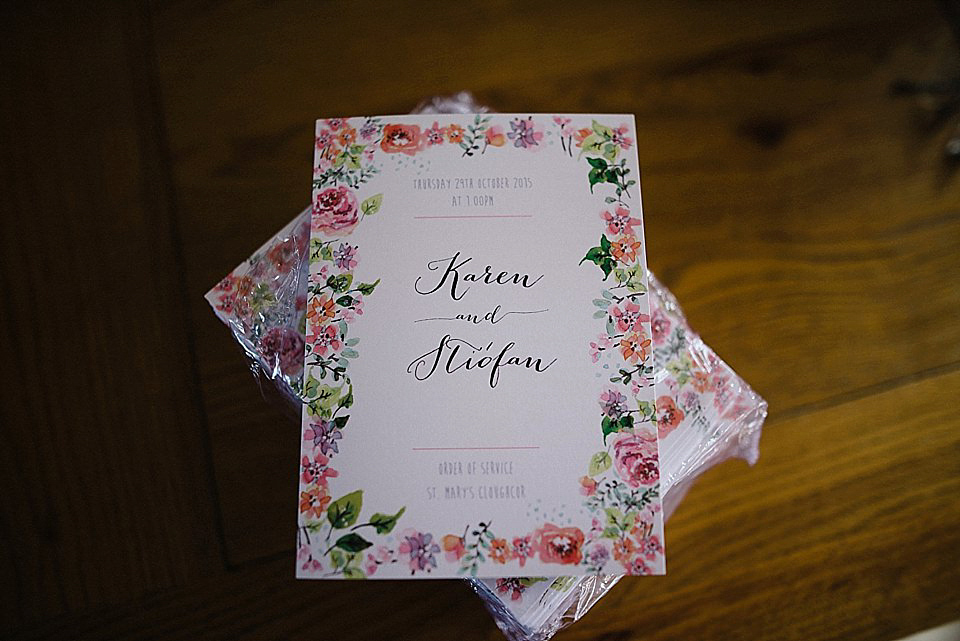 "I wanted to create a dress that reflected my sense of style. I wanted a short dress with lots of volume and I wanted it to be edgy and cool. With the help of Bohemian Vixen we created jewellery that reminded me of a piece of armour; made from coins, stones and fringing."
It was immediately apparent from fawning over these gorgeous images that Karen was going to be one cool bride. She chose to have her modern, structural gown made bespoke and both bride and local local Belfast designer, Una Rodden worked together to design this most epic modern creation.
"Una found an embellished sheer fabric from Paris from which she created detachable sleeves. I loved how the dress came together and how it looked. In the end we created a very cool bridal wedding dress that was very unique in style."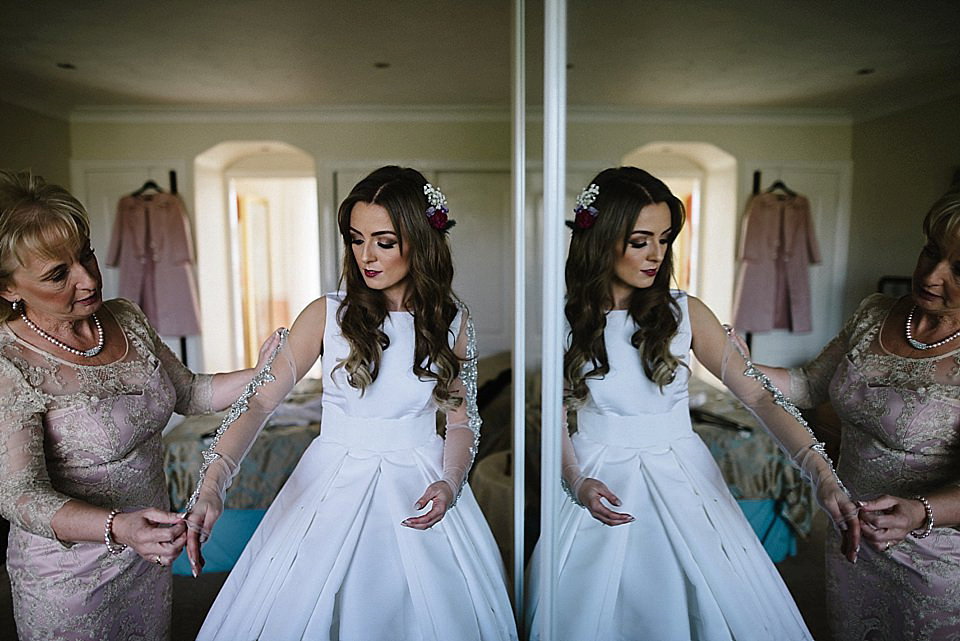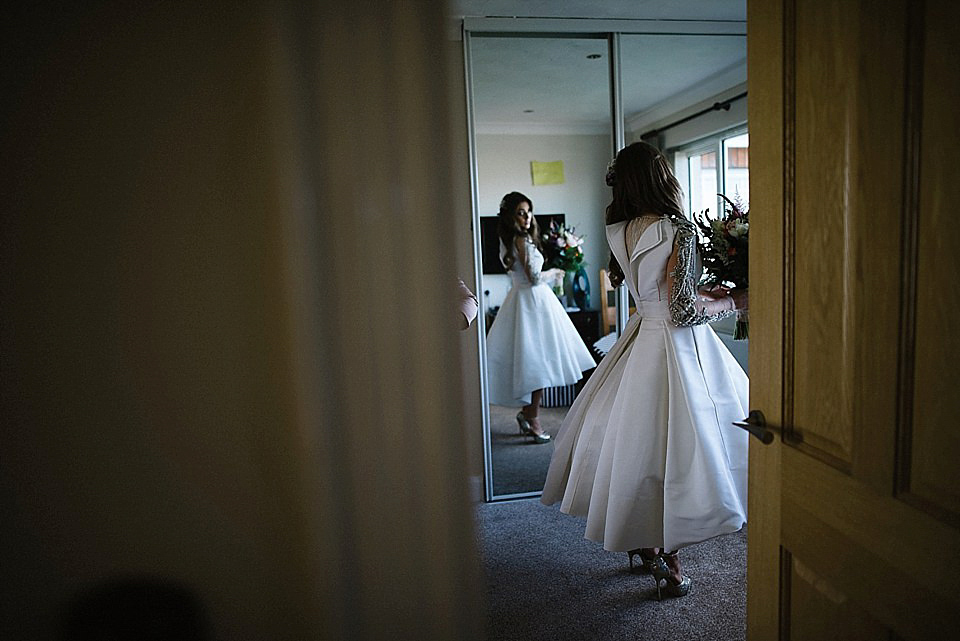 I absolutely love the incredible fullness of Karen's skirt and don't even get me started on that architectural back! For our fashionable bride there was only ever going be one option when it came to footwear. Karen rocked a pair of metallic Jimmy Choo heels and accessorised with pearl Dior earrings, both perfectly complementing the shimmering, glinting detail on her shoulders and neckline. Every time I look at this dress I notice another gorgeous detail; a fringed military-inspired epaulette, a crisp pleat – what a treat for the eyes.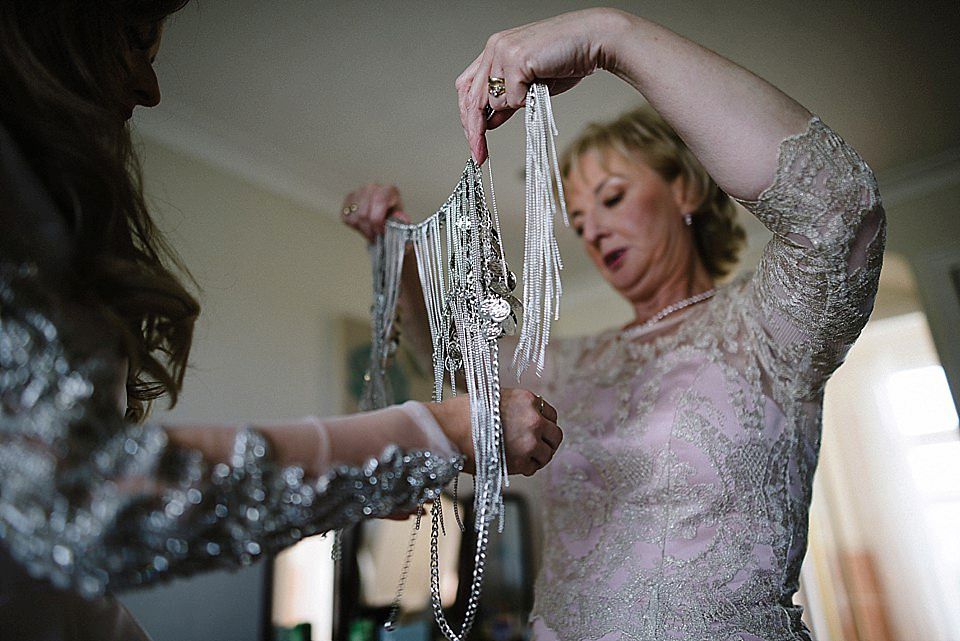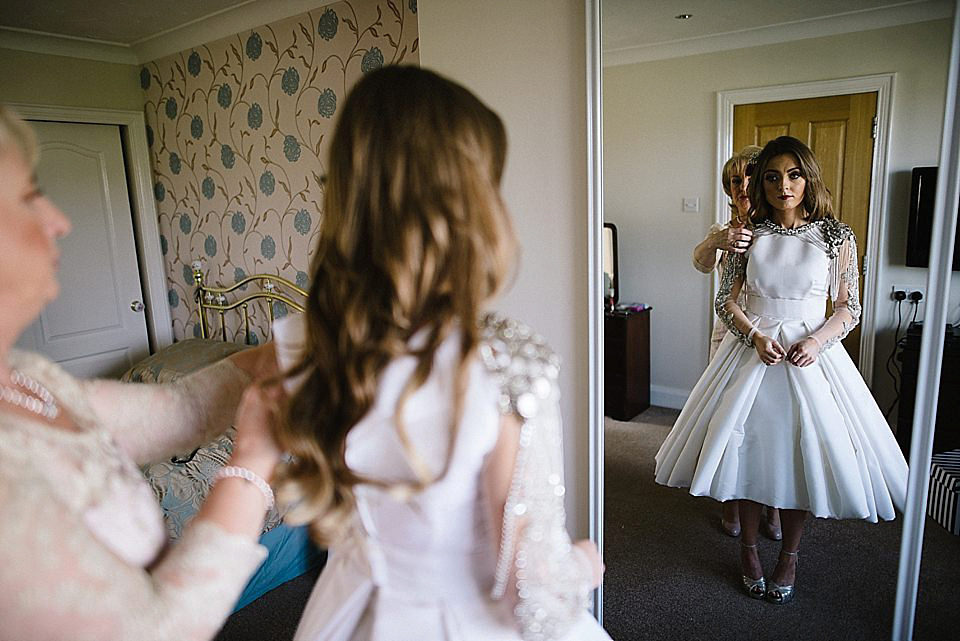 Adding a pretty, ultra-feminine soft edge, Karen wore wild flowers in her softly tumbling hair and spritzed on her go to Chanel perfume. The talented Rosemarie McCay from The Wellbeing Spa in Sion Mills took care of Karen's flowing locks as well as her bridal make-up, including that beautiful berry-toned lip. Mixing old and new, our achingly cool bride carried a fabulous Lulu Guinness Lips Clutch and wore a ring belonging to her mother.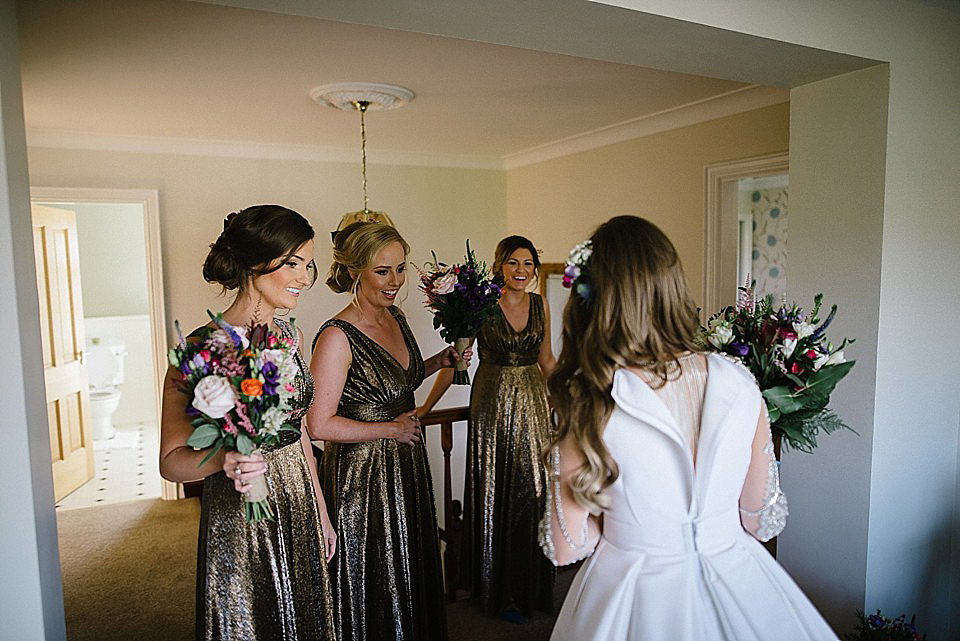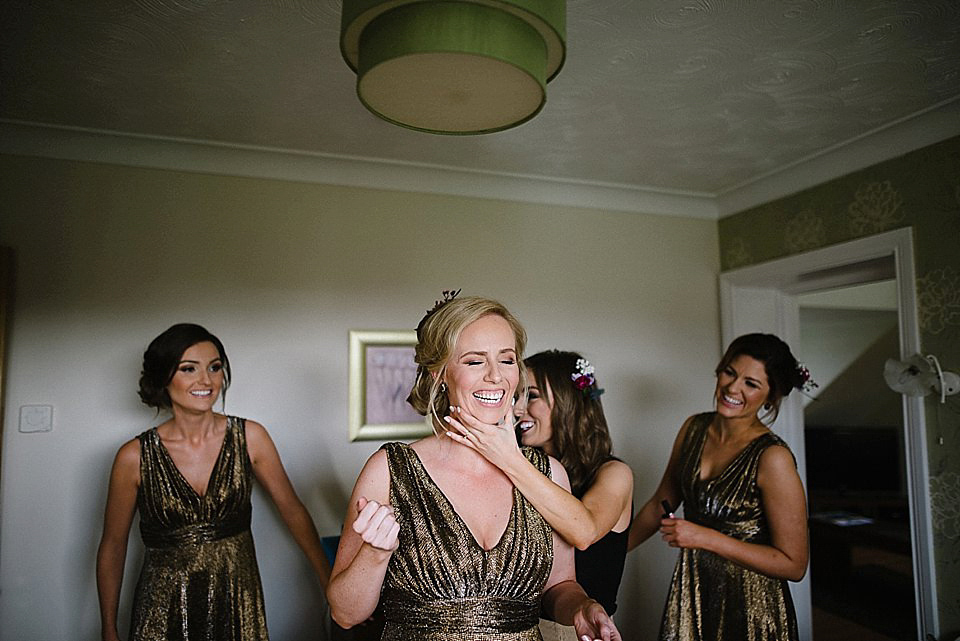 Garden Vogue Florists have done such an incredible job of injecting colour and texture into the bouquets and table settings, set off beautifully by shimmering candlelight and the subtle sparkle of the bridesmaids gorgeous gold Biba dresses. I adore the cobalt blue Office shoes peeking out from under the maid's hemlines too – yet another pop of beautiful bright colour in the golden autumn light. Mega cuteness alert too in the form of the very sweet flower girls outside the chapel in white Debenhams dresses and cosy, fluffy boleros.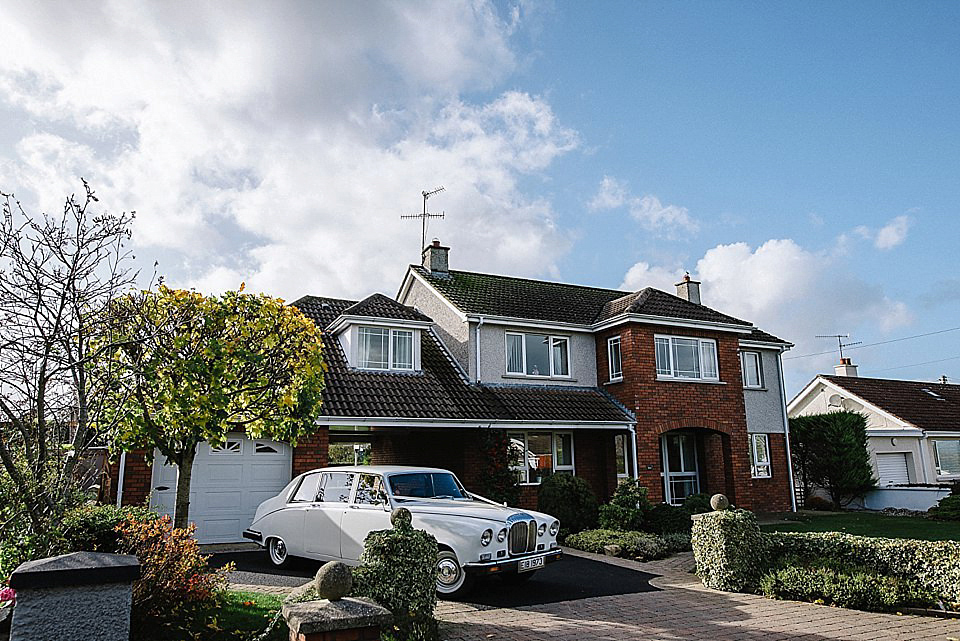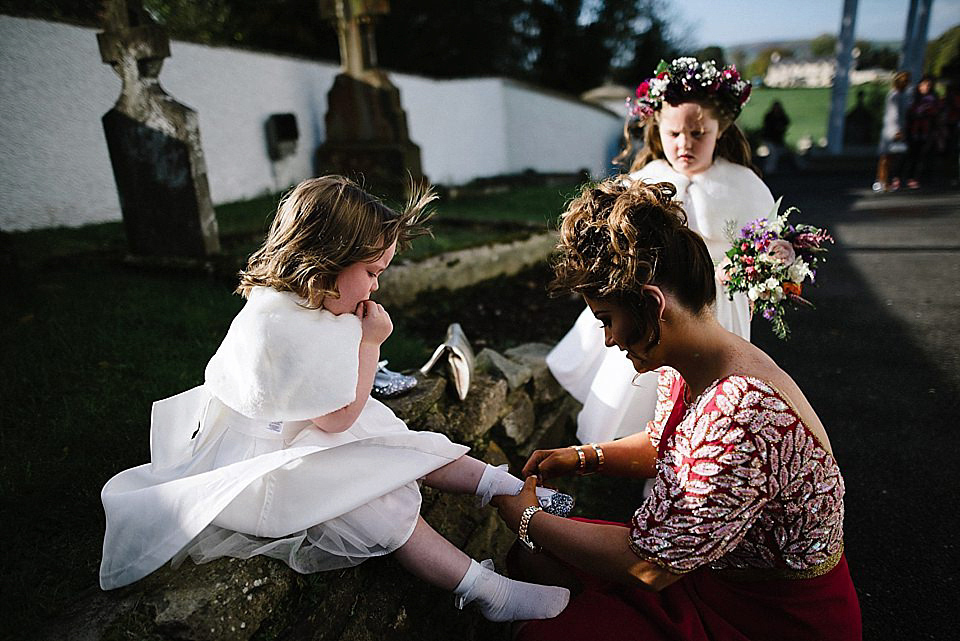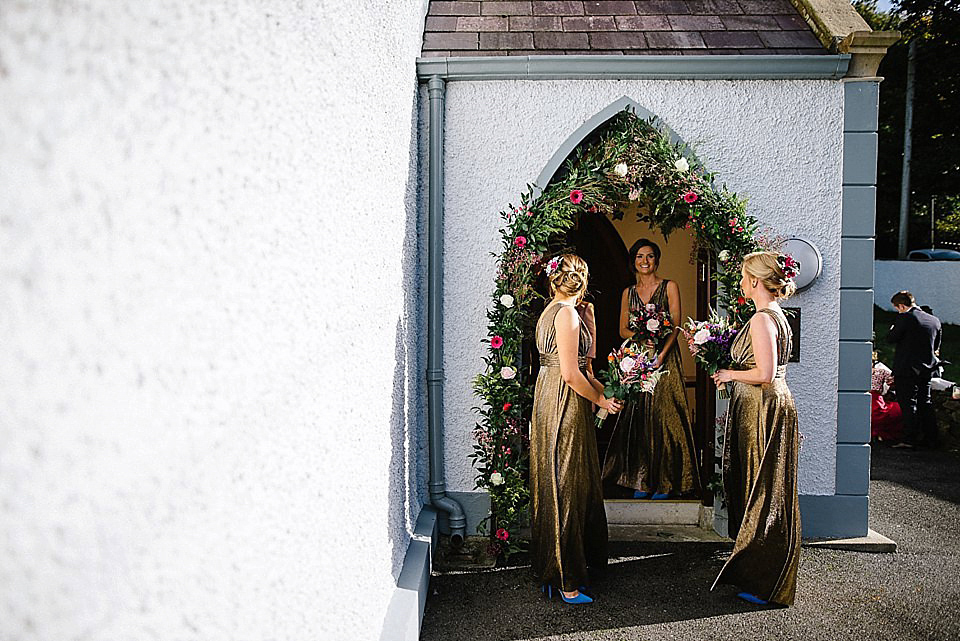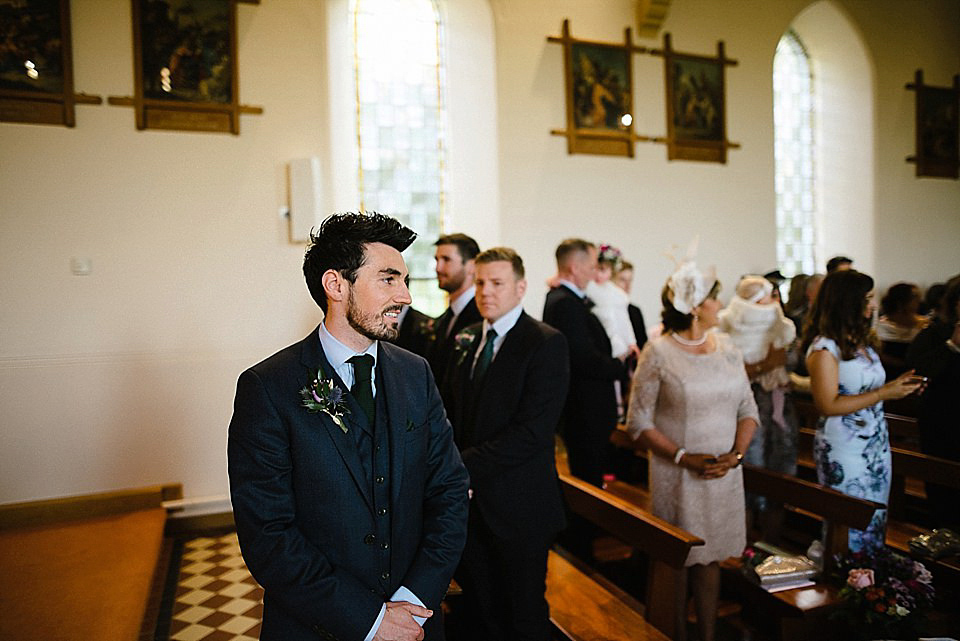 Once again mixing old and new, über modern and touchingly traditional, Karen decided to add her grandmother's wedding ring alongside her Tiffanys beauty as she married Stoifan. I love the idea that every time she looks at her wedding band, Karen must think of this special lady and be reminded of over 65 years of love.
"My father, Colm McGonagle, walked me down the aisle to Glen Hansard's 'Falling Slowly', which was played instrumentally on the harp by Fionnuala Owens from Little Green. My very favourite part of the day was saying my vows and getting married to my best friend."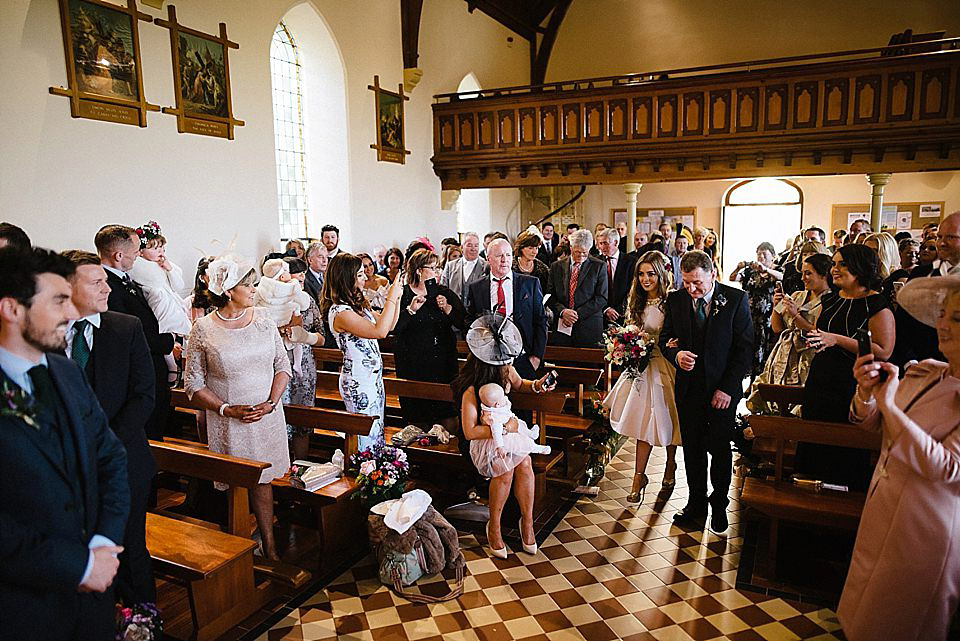 This song gives me goosebumps every time I hear it; I can just imagine it echoing through the chapel as Stoifan set eyes on his beautiful bride for the first time. The very dapper Stoifan wore a custom made suit and shoes from North Clothing Belfast and his groomsmen looked dapper in Next ensembles. I love the ear-splitting grins on both Stoifan and Karen's faces as they are pronounced husband and wife.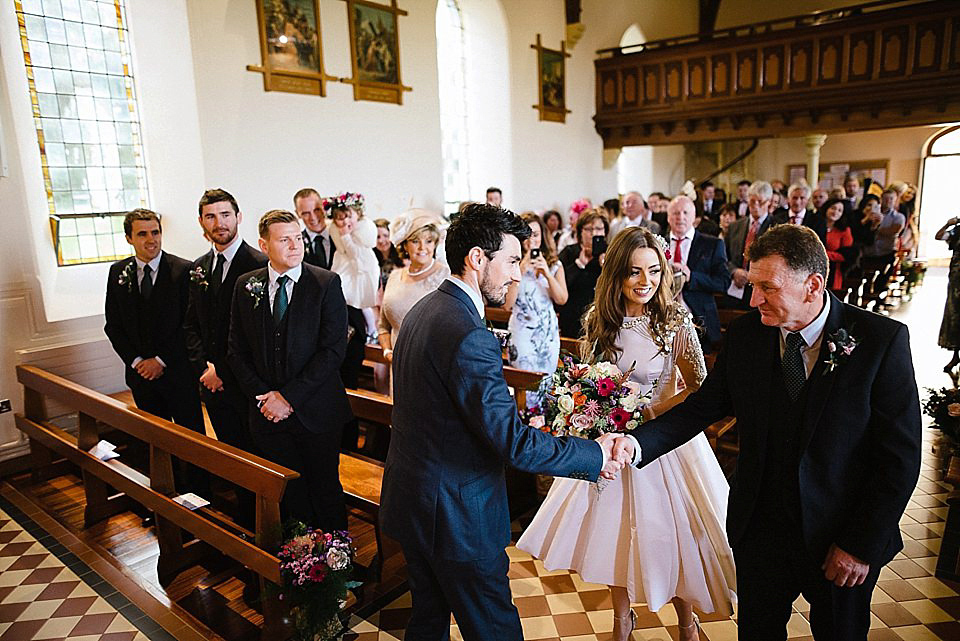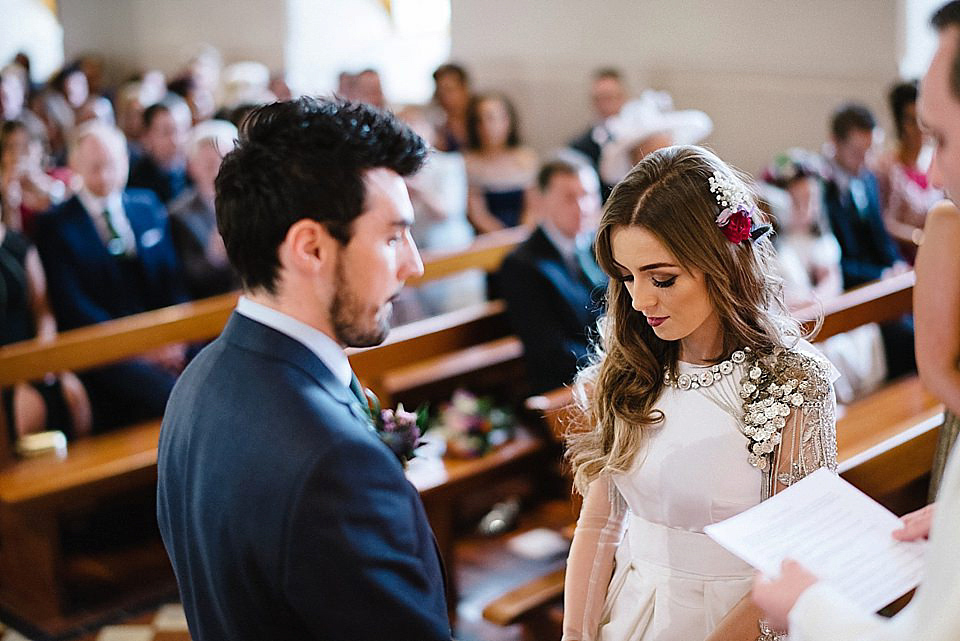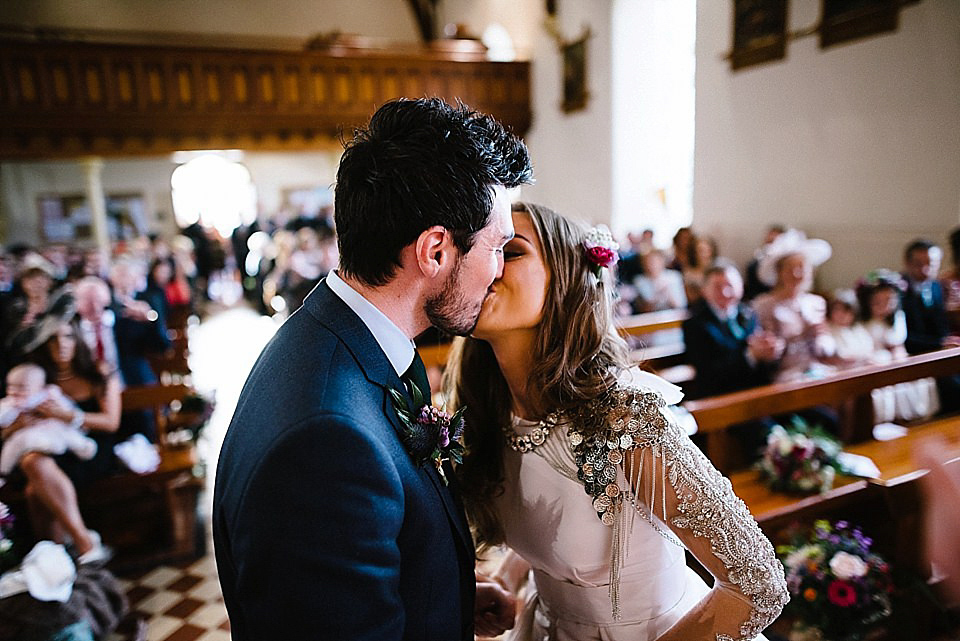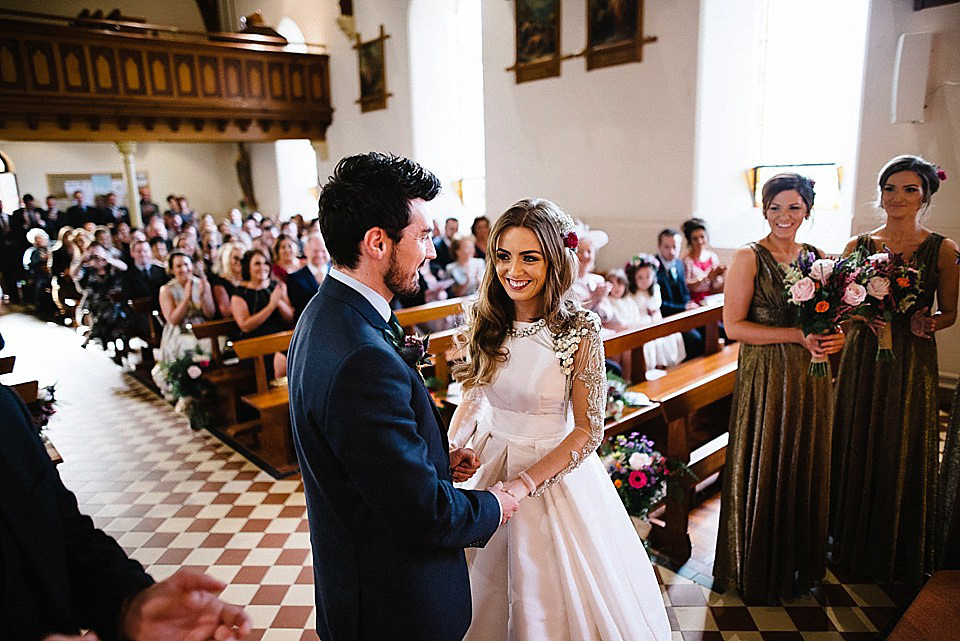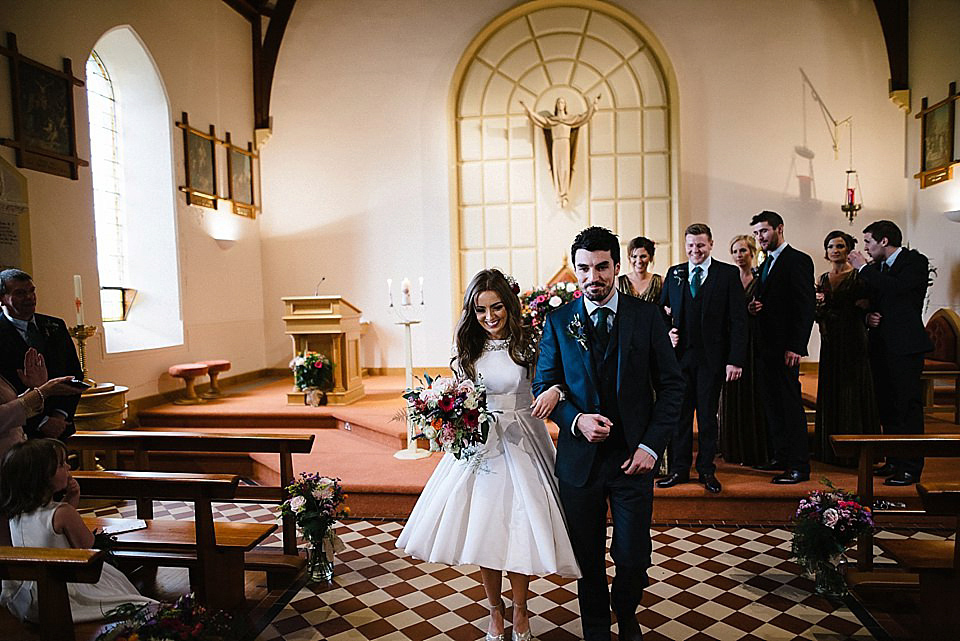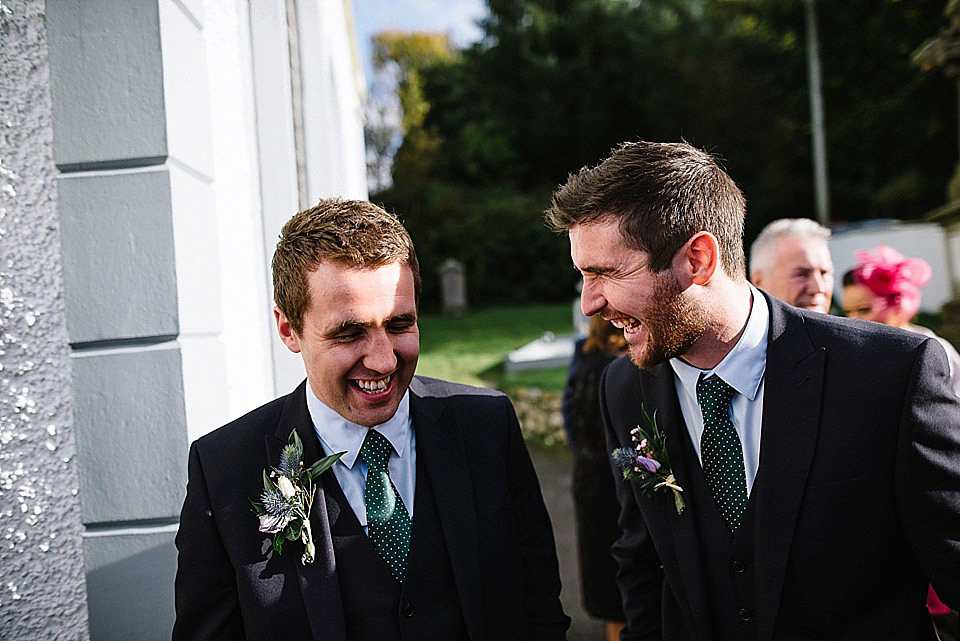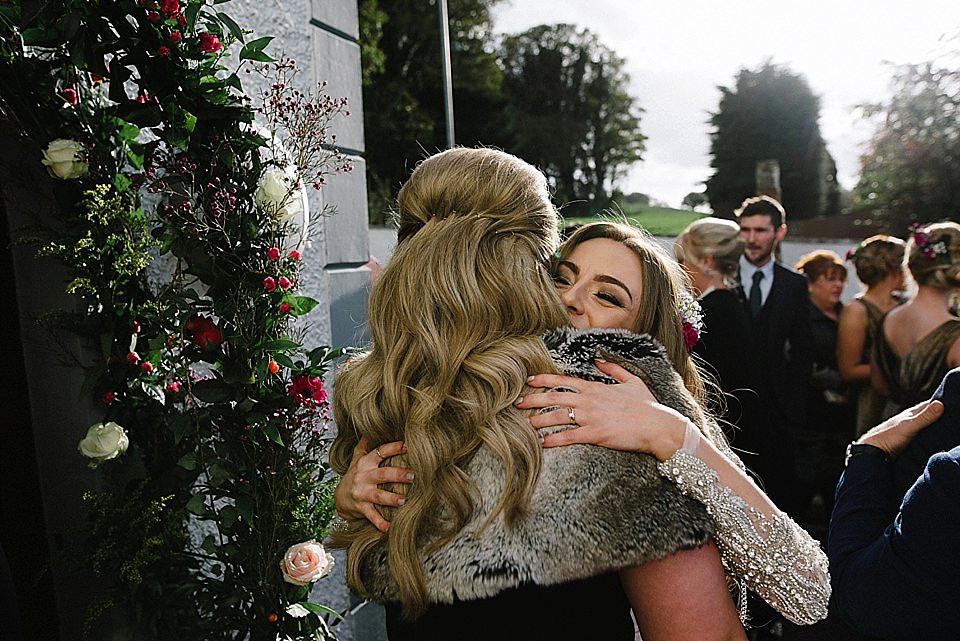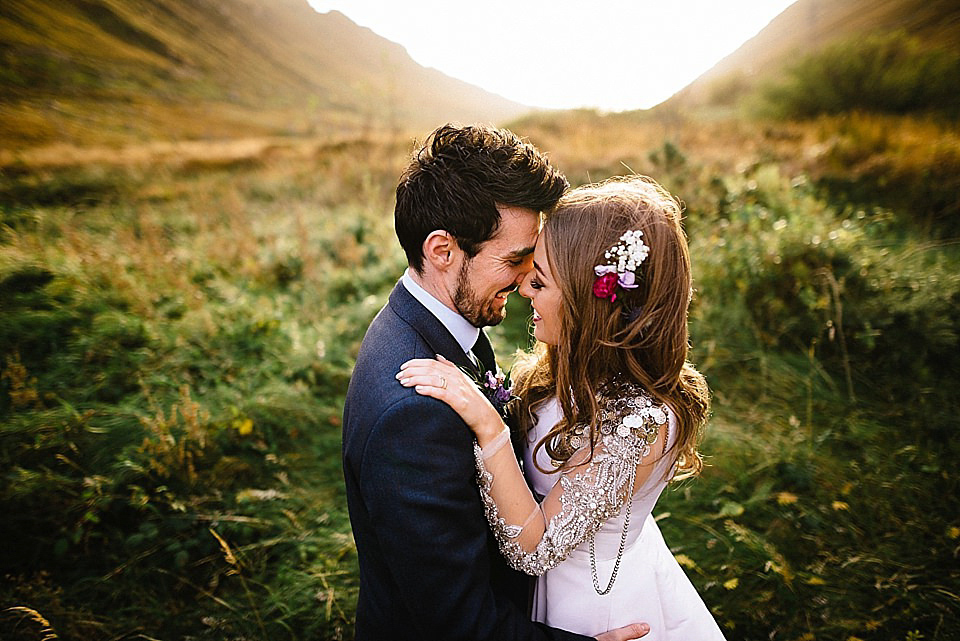 Like so many of our brides, Karen and Stoifan took a little time together before arriving at their reception for some just married portraits with their photographer, Rob of Epic Love Photography. Epic love is just about right; I am besotted with the golden light that Rob has captured in so many of these images; the glowing warmth of a soft autumn evening makes the most incredible backdrop for the delightful newlyweds.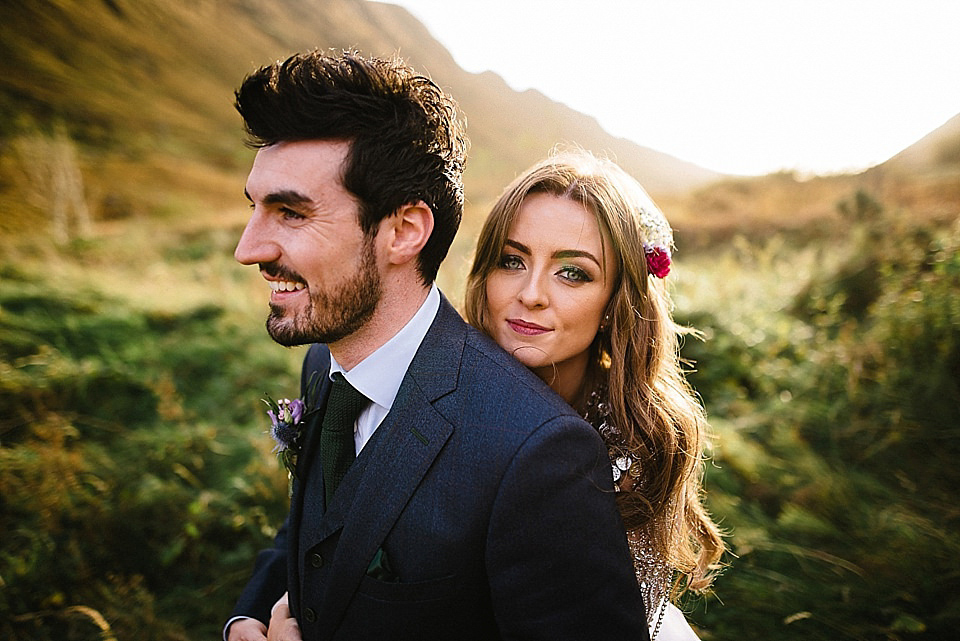 "We had the best photographer in the business, Rob Dight from Epic Love Photography. I've followed Rob's work for a few years and have always been blown away at how he captures simple, everyday images in the most beautiful way."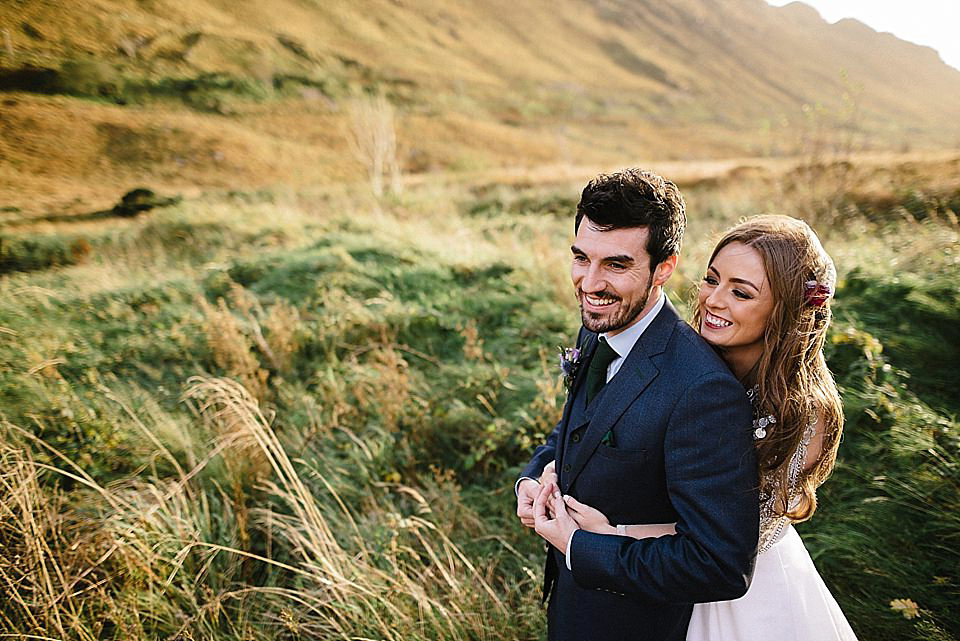 "Our florists were Garden Vogue Florists in Derry. We went for a wild, colourful theme including every flower imaginable."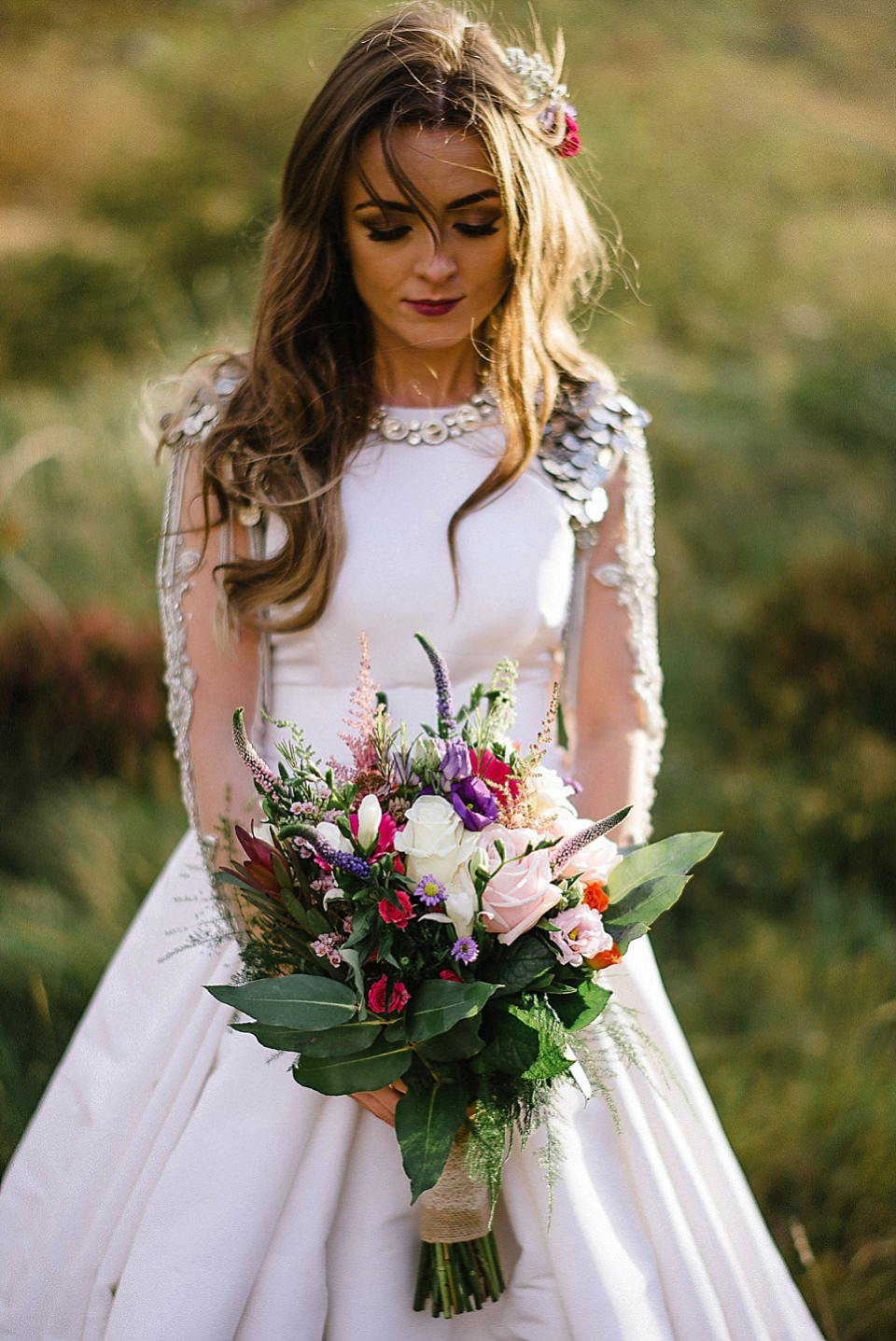 "He's not your typical wedding photographer and documents the day as it happens, naturally. He has a great eye for capturing the smallest details. He takes the most striking photos effortlessly with his understanding of light and colour. He's a true artist and a gentleman who has a love and passion for what he does."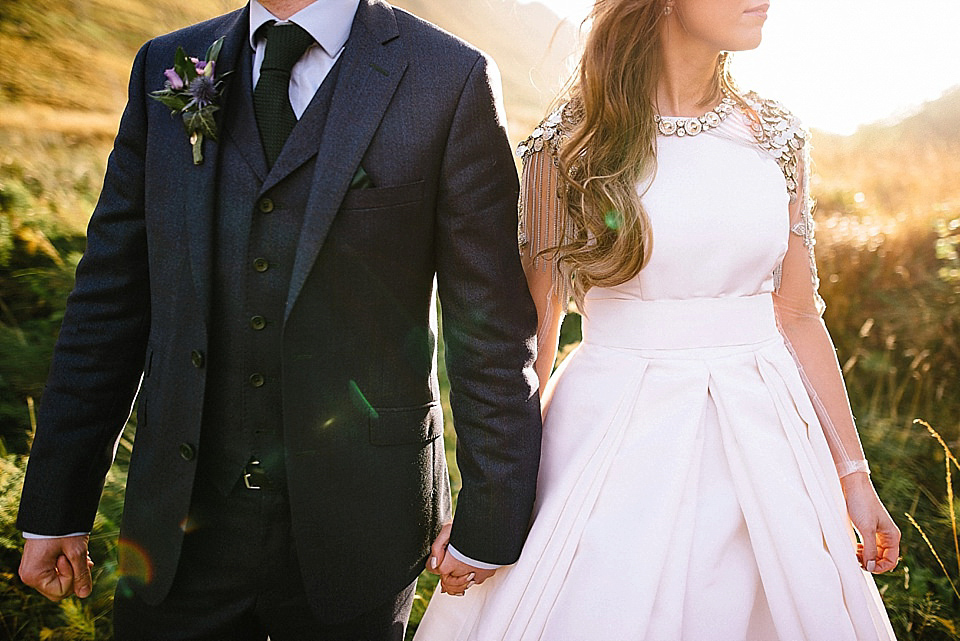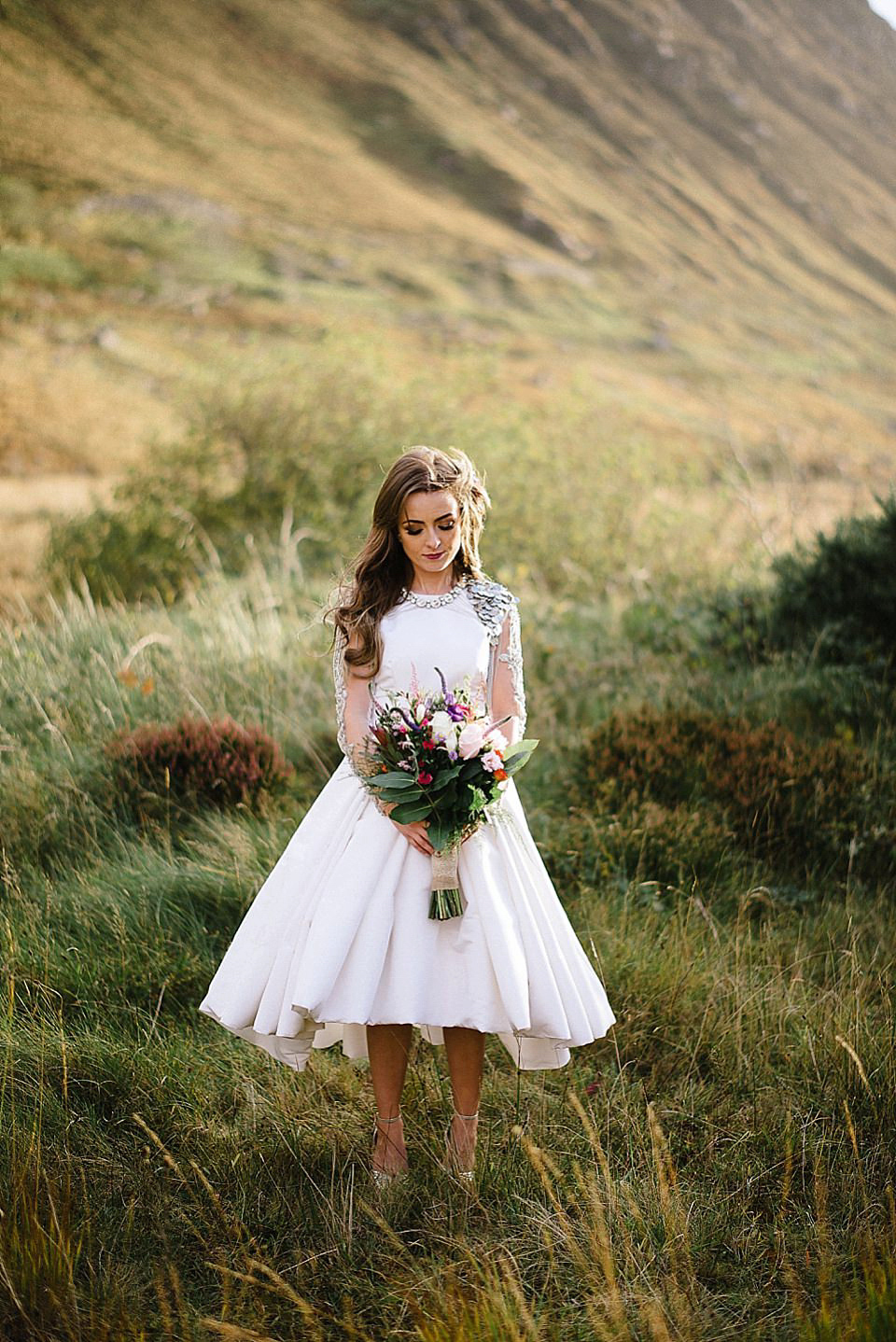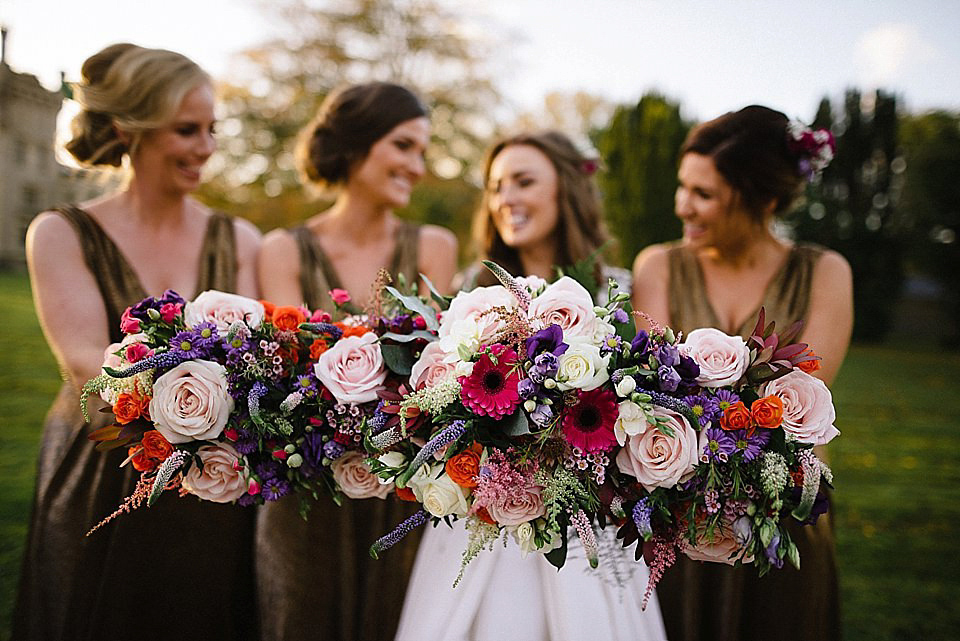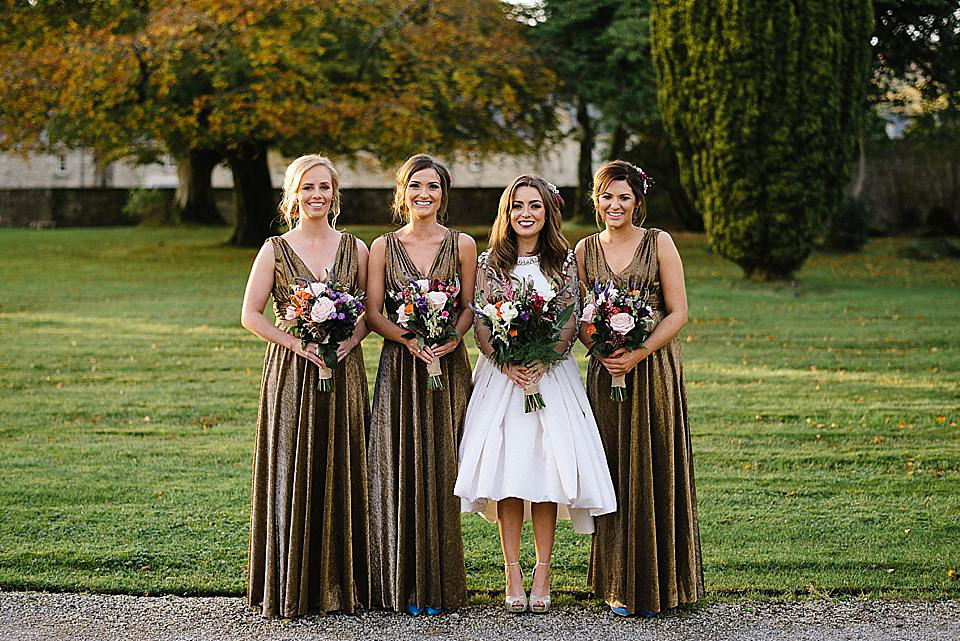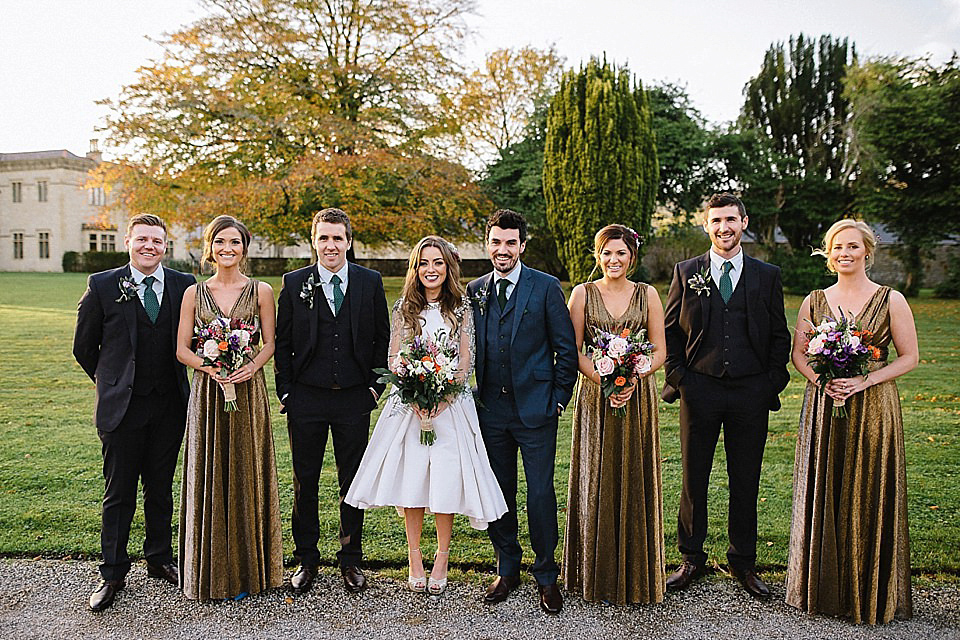 Monica Blain from Simply Divine Weddings organised the venue decor for the couple's reception at the gorgeous Lough Eske Castle; an abundance of dancing candlelight and fresh wildflowers brought the beautiful Autumn evening light inside. Lough Eske Castle was titled 'World's Best Luxury Country Hotel' for five consecutive years and it's easy to see why; a five-star mixture of historic charm and contemporary elegance. Can I go please?
Lough Eske Castle took care of all the catering and Karen's best friend Sheila whipped up a delicious wedding cake, which is making my stomach rumble! Galway-based band Hot Fuss filled the dance floor and Karen and Stoifan danced to Love You 'Til The End by The Pogues; a song Stoifan learnt on the guitar to play to his bride.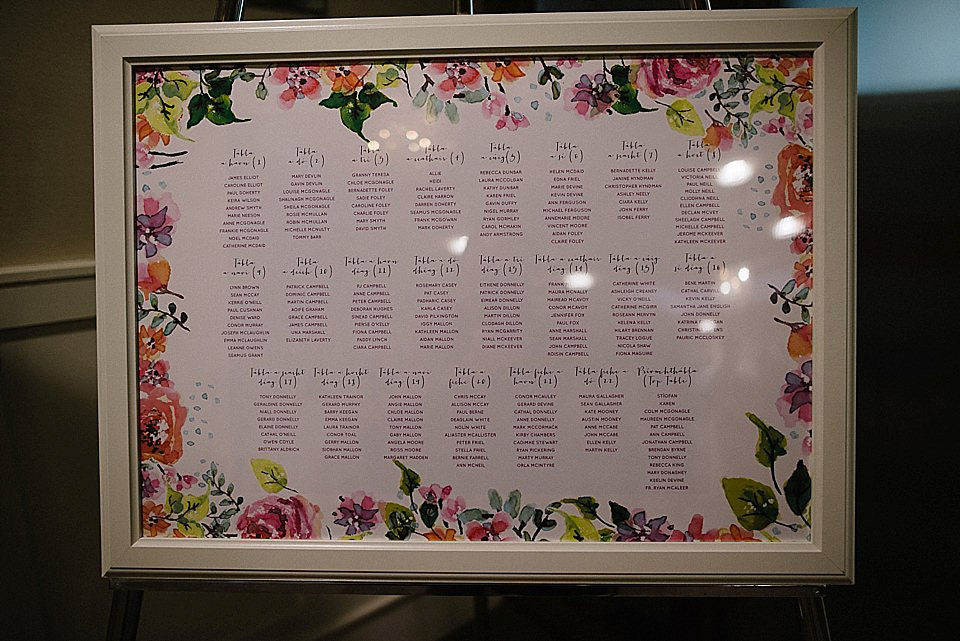 "My best friend, Sheila McGonagle, made my wedding cake. She made three flavours; chocolate orange, cream sponge and malteasers biscuit smothered in fondant icing."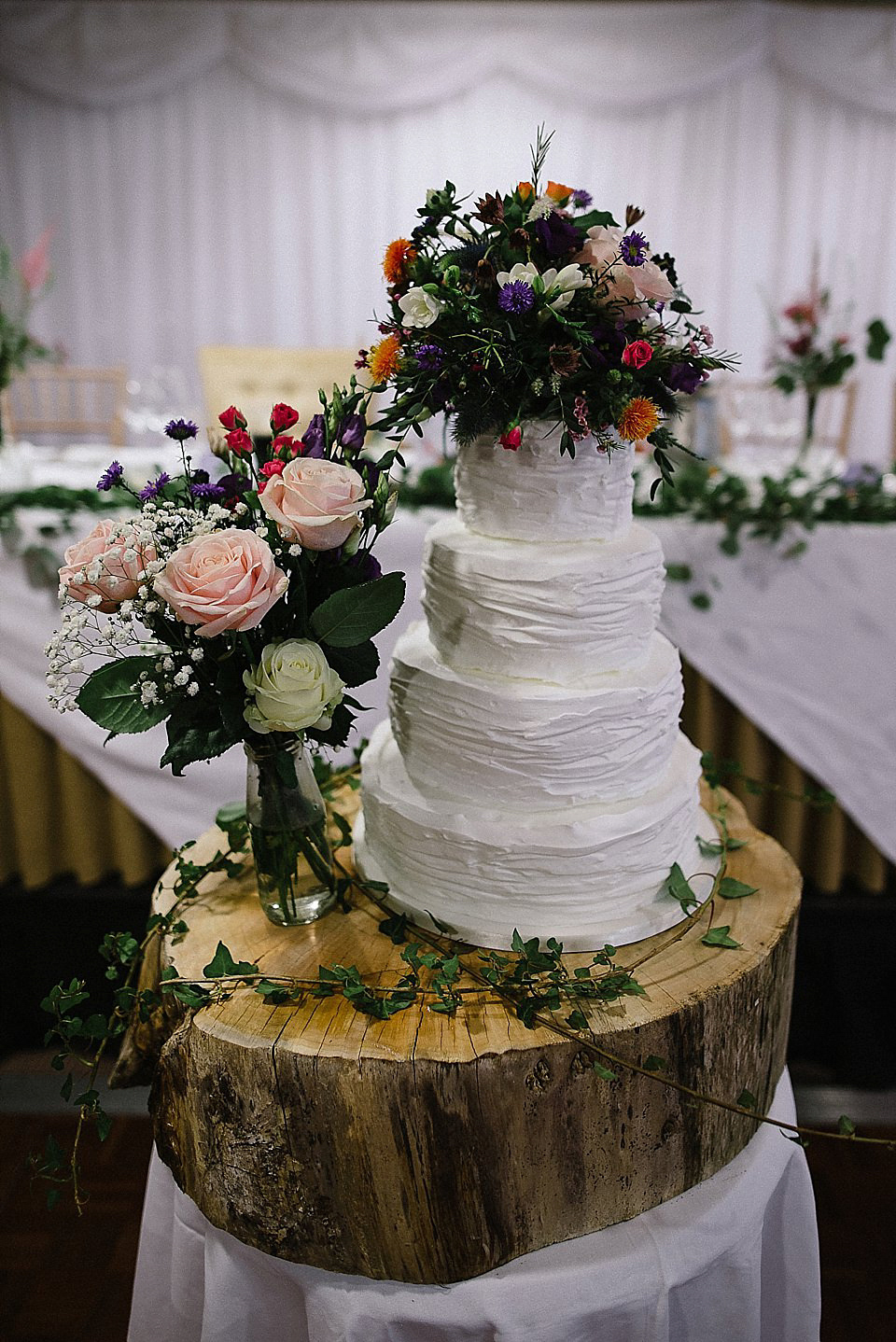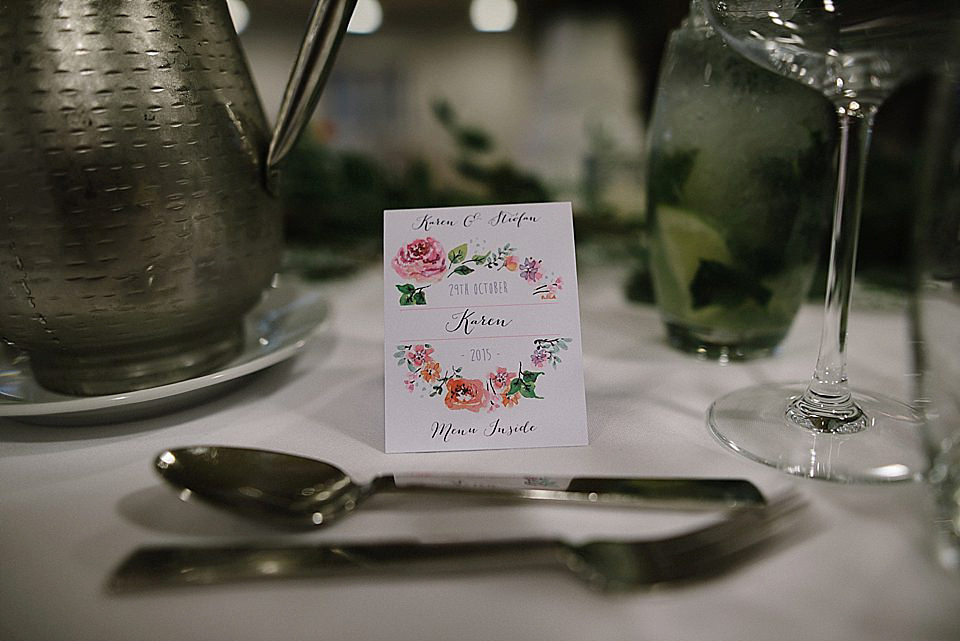 Words of Wedded Wisdom
"If I were to repeat the day, I don't think it could go any better; it was the perfect day with everyone that means the most to me."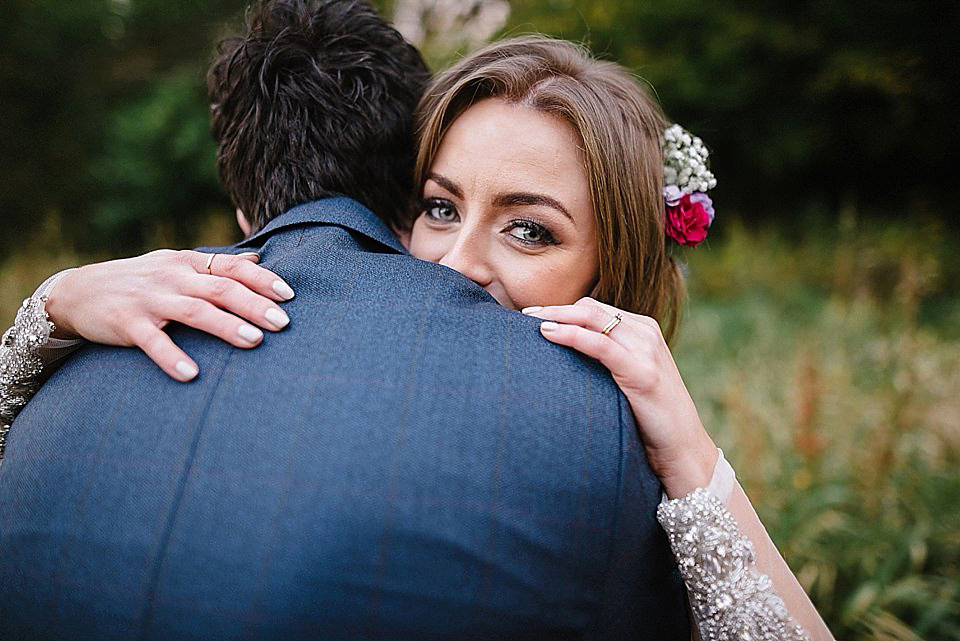 I hope this gorgeous wedding has set you up for the week lovelies, my very sincere thanks to Karen and Stoifan for allowing us to bask in the beauty of their autumnal nuptials. And a great big thank you too to Epic Love Photography for these stunning, stunning images. If, like me, you can't get enough of soft autumn evenings and glowing golden light, take a look here for more gorgeous autumn wedding inspiration.
Love, Em x