Oh my goodness, how I adore this time of year – by far my absolute favourite for so many reasons, one of them being my excitement at all the beautiful new designer collections that are launching.  It's bridal fashion season and all around the world, but especially in the cities of London and New York, designers are preparing to launch their new 2017 collections of wedding dresses. These are the gowns that will be making their way into the bridal boutiques over the coming weeks and months.
My inbox is currently packed with images of beautiful new wedding dresses from brands all around the world, but I have to be honest ladies, my heart skipped a disco stomping (sorry) beat when an email arrived from the gorgeous Hannah and Alice of Belle & Bunty. So, for a little while, ditch whatever you're doing and lose yourself in the delights of Young Hearts, Run Free, the Belle & Bunty 2017 bridal collection…
For those of you relatively new to Love My Dress, it's maybe important to know a little back history to this blog; I started Love My Dress in 2009, left my day job in 2011 and have been lovingly supporting bridal fashion brands that I'm drawn to that who share my values ever since. Belle & Bunty are one of the brands I've loved since the off and I've been privileged to be able to see Hannah and Alice's business grow (alongside their ever popular Instagram account!) these past few years.
It's one of my careers greatest pleasures – getting to support talented business women, women who are 100% passionate about creating products that will inspire and flatter others.
This wedding blog also planted its roots in the world of vintage weddings and vintage bridal fashion – and whilst the term 'vintage' seems to have become a little unpopular these days (due largely, in my view, to it's complete and inappropriate overuse over the past few years by everyone and his father trying to benefit/profit from the trend) – my heart and passion lies in bridal gowns that draw inspiration from those iconic shapes of the past, be it a 1920's inspired dropped, a 30's style floor sweeping statement or, like you see on this page here today, something altogether more 70's style inspired.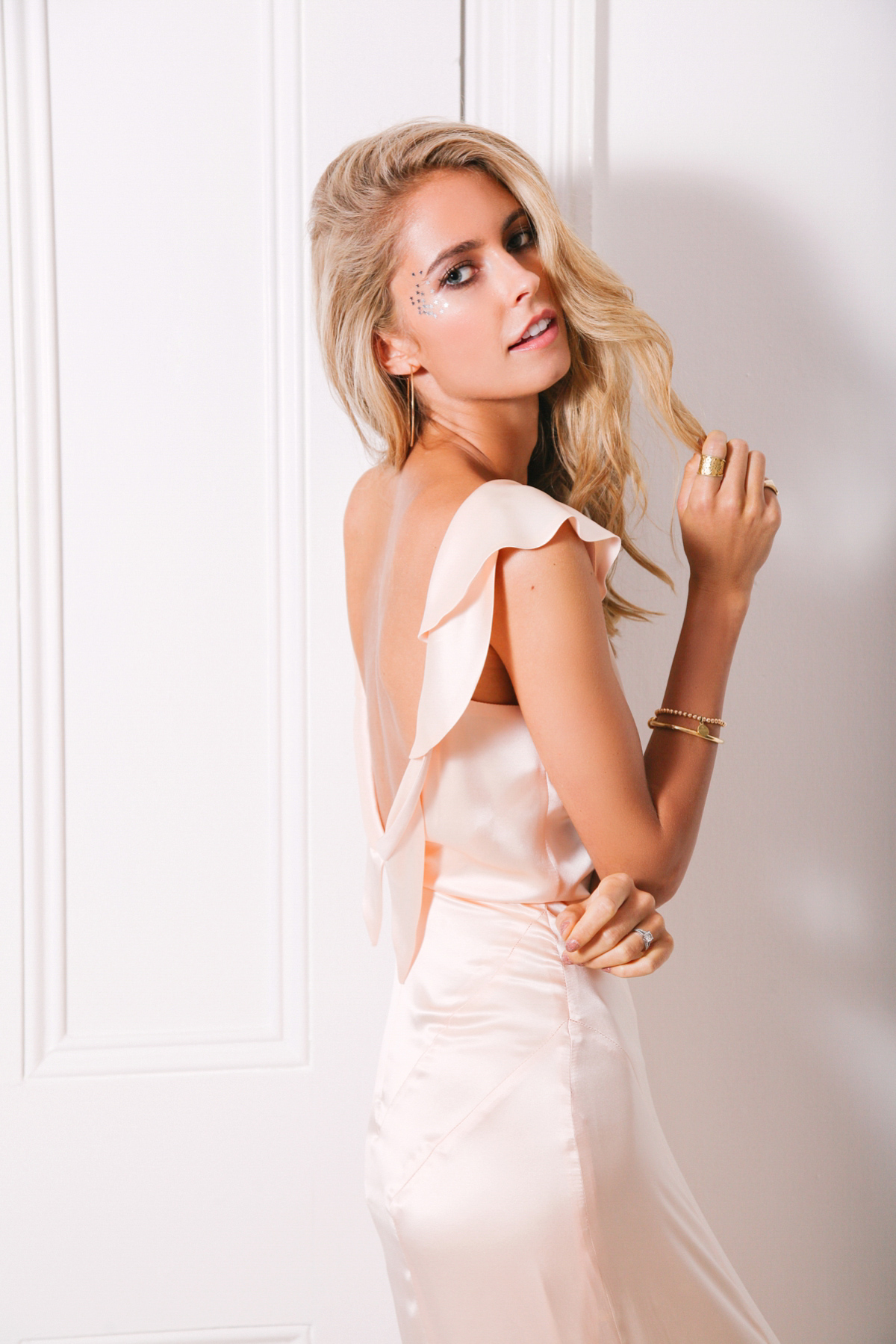 I've supported Belle & Bunty in the launch of several collections since 2012,  but this, for me, is by far the most exciting yet. It is a true and completely authentic representation of the designers themselves, one that pays a most wonderful and stylish homage to the disco divas of the 1970's.
Our journey through vintage bridal fashion ends in the 1970's – an era that brings to mind a vision of the bohemian bride looking all relaxed  in her floaty, maxi dress, loose hair decorated with a floral crown, marrying her love in an informal, outdoor, hazy summer wedding ceremony.  But it wasn't all about the barefoot bride – the 70's brought with it an explosion of new pop, punk and glam rock music that had a big impact on mainstream and subsequently bridal fashion too. (From Style Me Vintage Weddings, by Annabel Beeforth)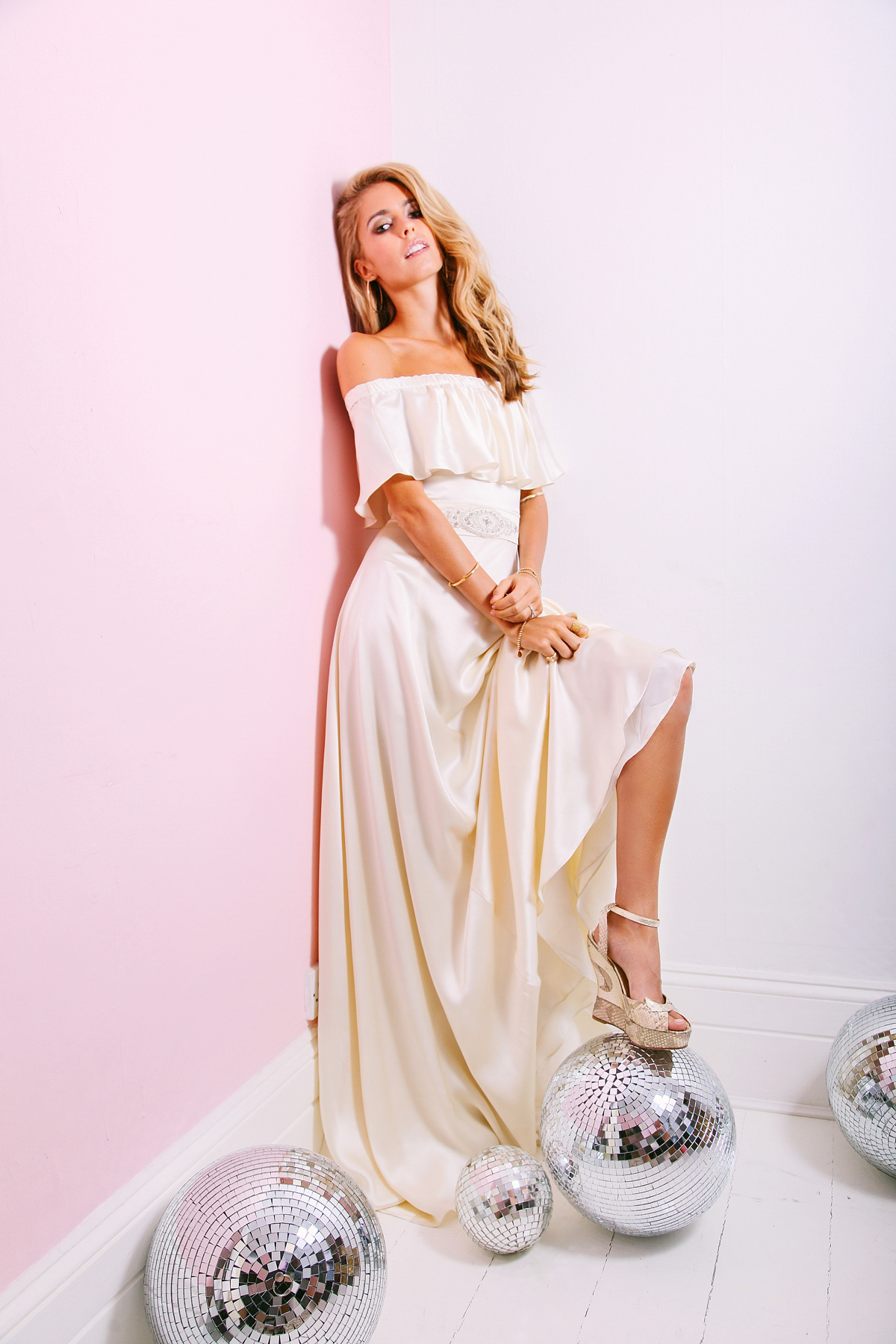 Heavily inspired by the uber cool Studio54 scene, theses are dresses that blend retro cool with modern glamour. They are perfect for the fun-loving and free spirited bride who wants to dress up and feel her most glamorous on her wedding day.
"In the hedonistic days of the late 1970s, girls dressed up to get down," says Alice from Belle & Bunty. "Jerry Hall, Bianca Jagger and Diana Ross all paved the way for big hair, big heels and big style."
Bridalwear in the 1970's started out influenced by the flower-child hippy aesthetics of the late 1060's and ended with a much slicker, almost masculine disco inspired look.  In the 1970's, a new hit musical was about to become the biggest musical genre since rock 'n roll. On Valentines Day 1970, David Mancuso opened his members-only club in New York City and the disco scene was born. Disco had an instant influence on fashion and bridal fashion. (From Style Me Vintage Weddings, by Annabel Beeforth)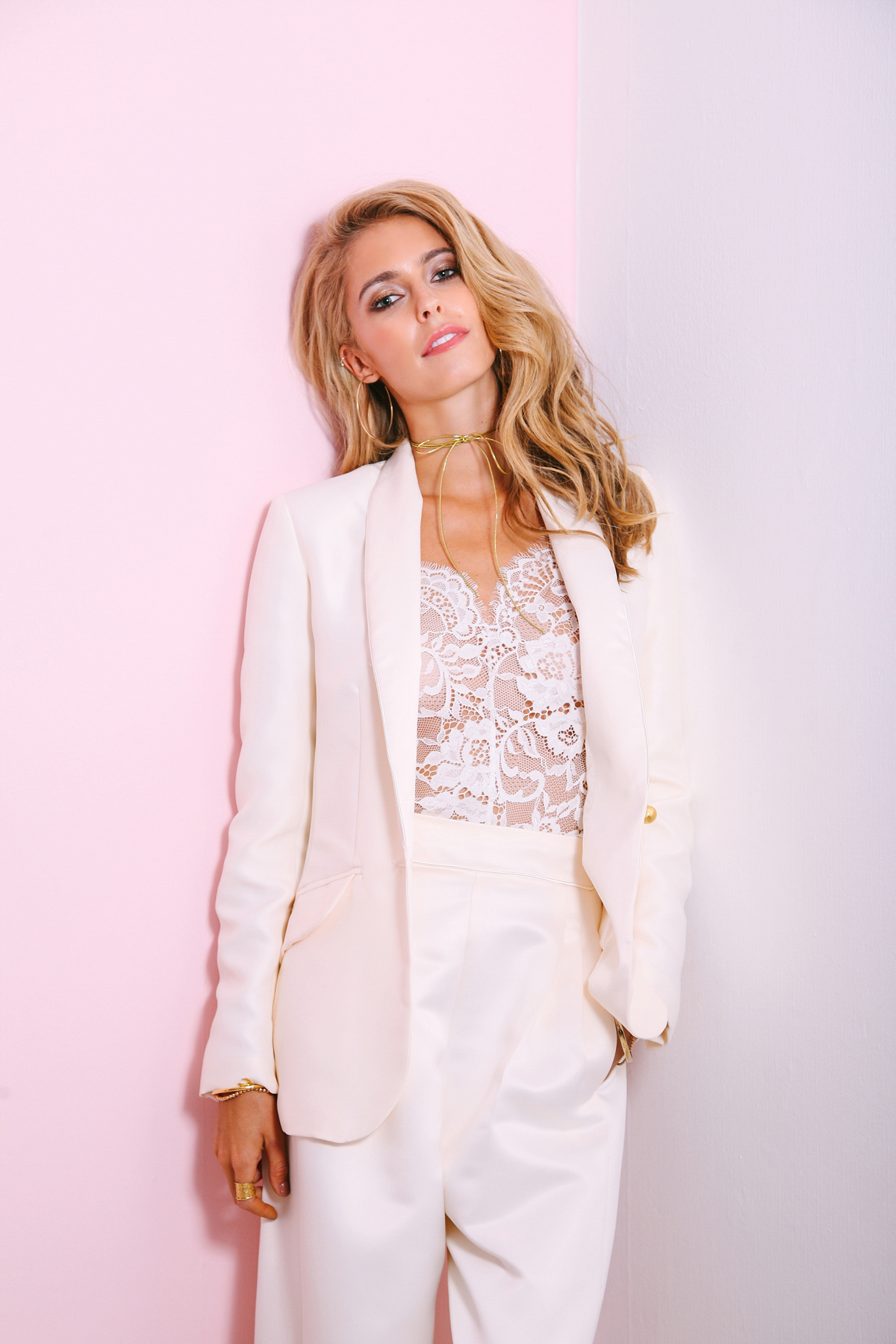 "This mood of retro bohemian glamour inspired our range of ultra feminine dresses and separates, all designed to flatter women with slinky silk satins, Seventies crochets and retro styling with gold hard wear and mini disco ball bead details."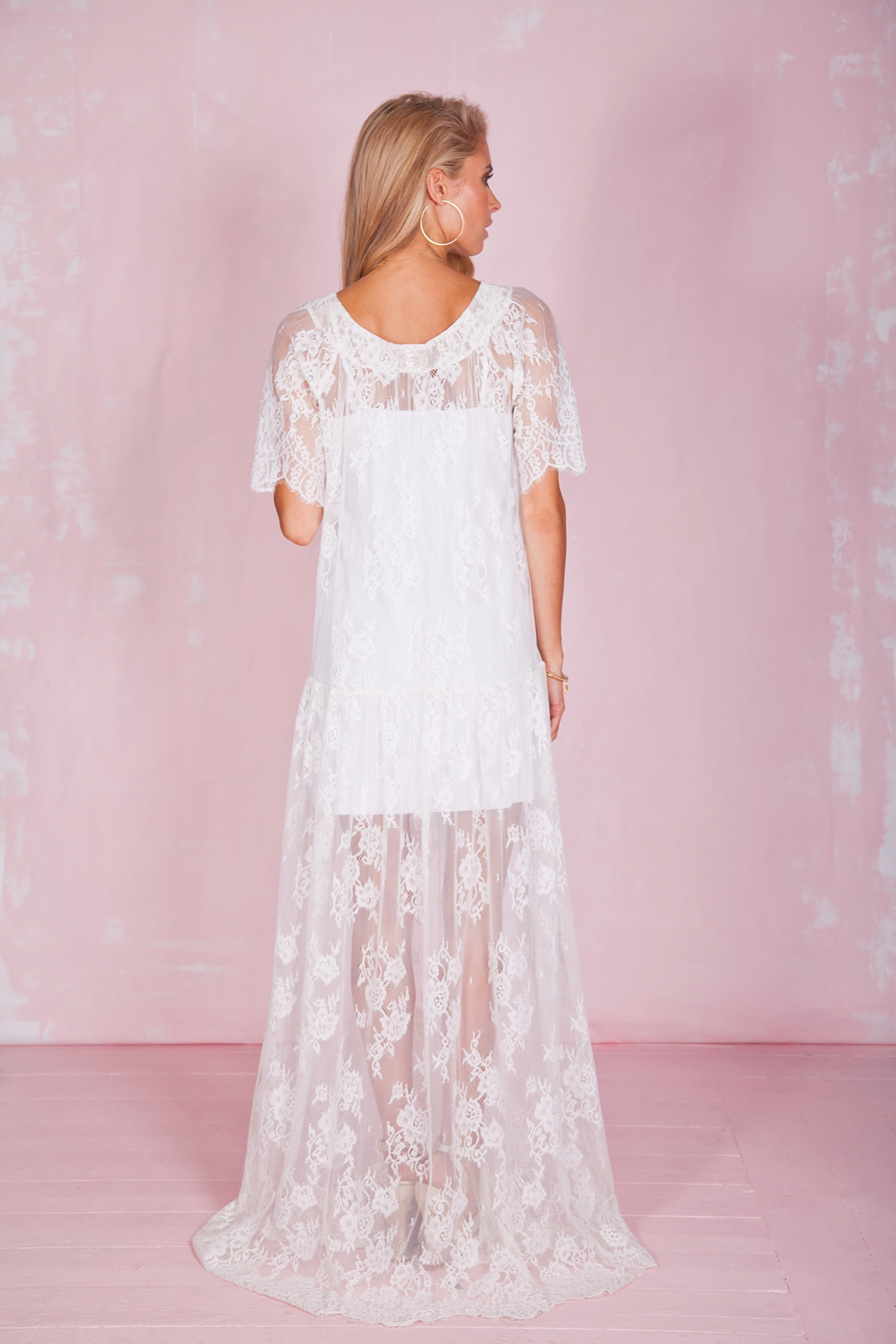 I have to admit that I might have clapped my hands in delight when I saw the images of this amazing collection. I love the fact that there are shirts, jackets, trousers and even dungarees to be seen as well as the most charismatic of skirts and details.
"The Delilah Dungaree is a show stopping wide leg silk satin all-in-one," says Belle & Bunty's Hannah. "The off-the-shoulder satin frill Lily Dress is another highlight as there's also a structured, tailored suit for a sexy, masculine feel that looks fabulous when it's worn with a delicate lace top or unbuttoned silk shirt."
I adore the Clementine dress, a classic wrap style gown that oozes 70s appeal with delicate crochet cold shoulder detailing. Then there's the Rosie dress with bell shaped sleeves and a super delicate dotty tulle neckline that mixes retro styling and a clean, modern feel to perfection.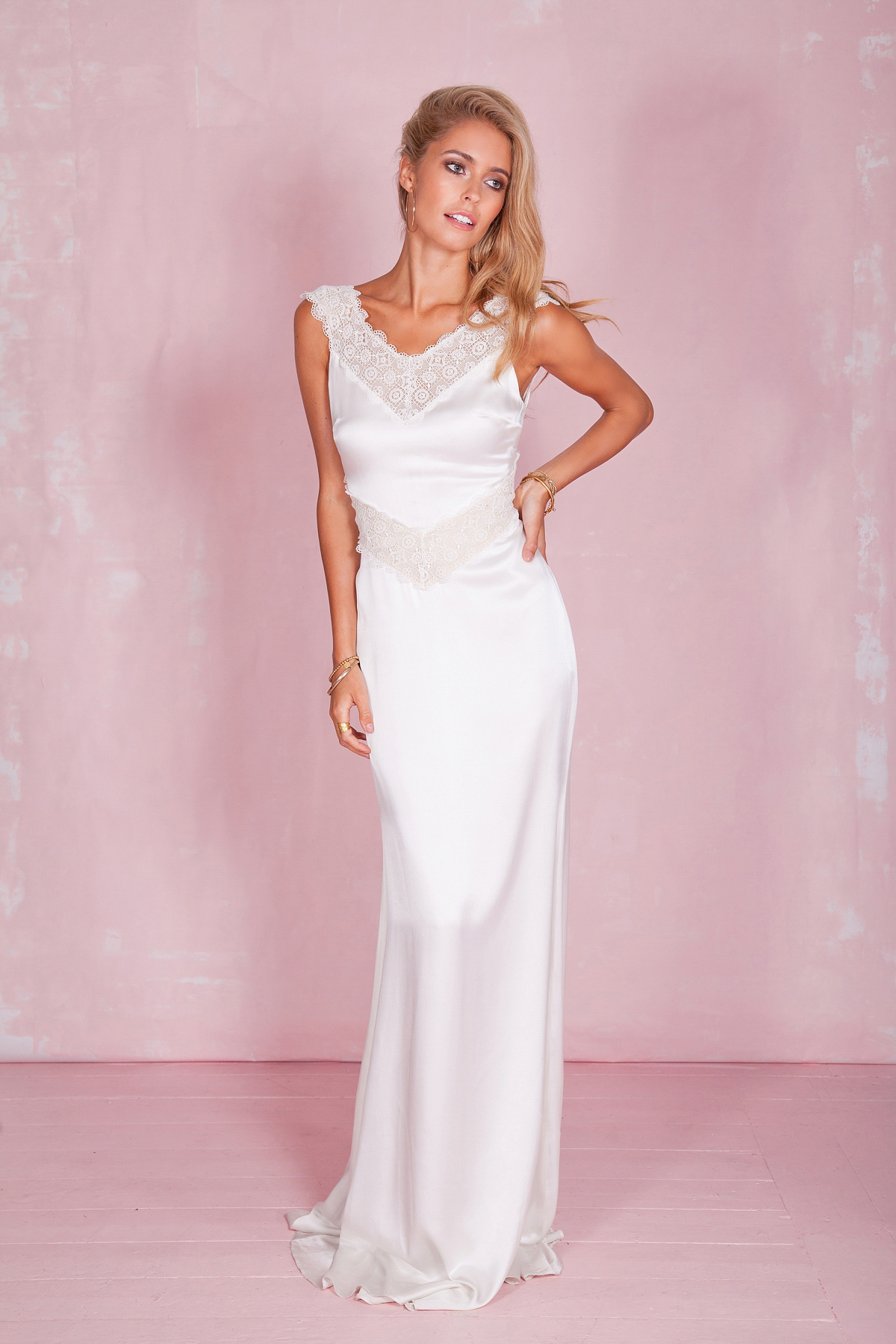 You'll see big bold rose patterned lace in the Honor dress (not to mention Belle & Bunty's signature godet insert skirt) and if you love bridal separates, you're in for a real treat. Young Hearts, Run Free includes brand new pieces including the Petal skirt (the shape of which is taken from the best-selling Petal dress) and a full range of lace and silk tops, trousers and skirts.
This season, we also get to say hello to Rose, a new, fresh pale peachy pink colour that's a delicious shade for bridal and has been inspired by fashion's love of the pink shades right now. Of course, the collection is still available in off-white Ivory and Cream (that glints with gold in the light) as well as beautiful Blush, a soft nude tone.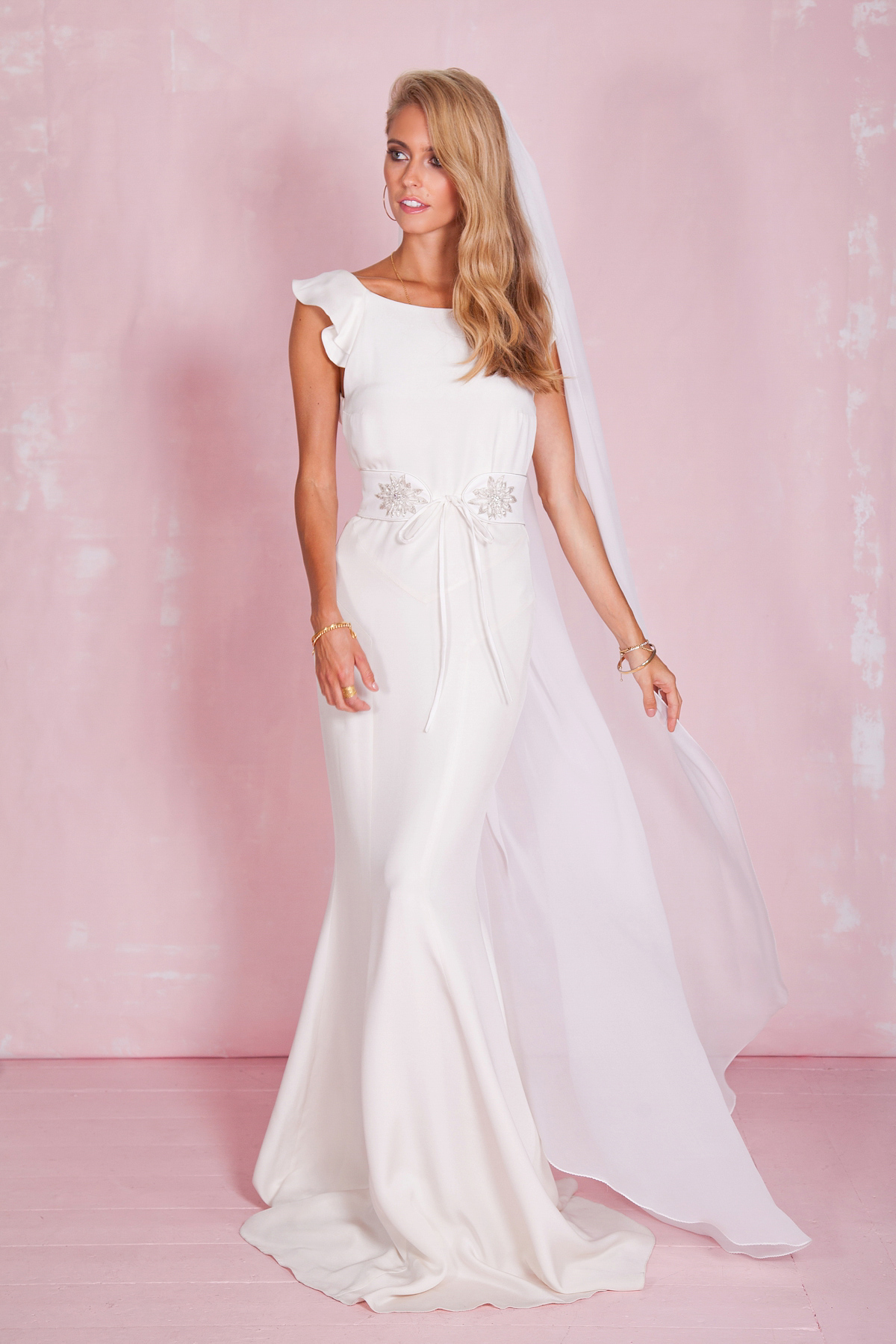 The 2017 collection from Belle & Bunty is the epitome of sexy luxury and it's perfect for modern, fashion aware brides who want a truly individual look on their wedding day.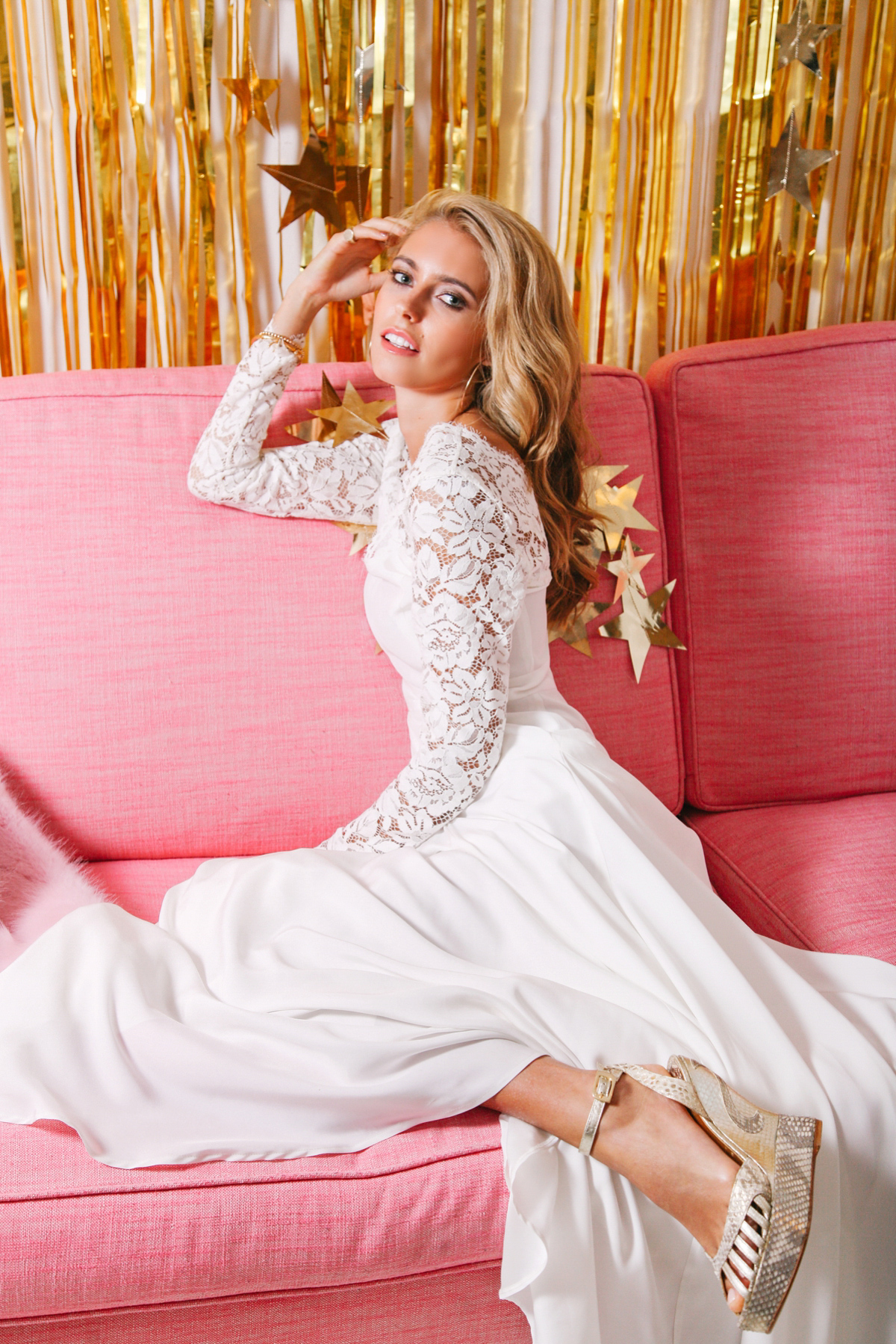 There are no photos with those IDs or post 681547 does not have any attached images!
All Belle & Bunty gowns are handmade in London and the pure silk bridal collection ranges from £1200 to £3000. For more information on the latest collection, the boutique in London or stockists in your area, do take a look at the Belle & Bunty website for more details or book your appointment at the boutique via [email protected].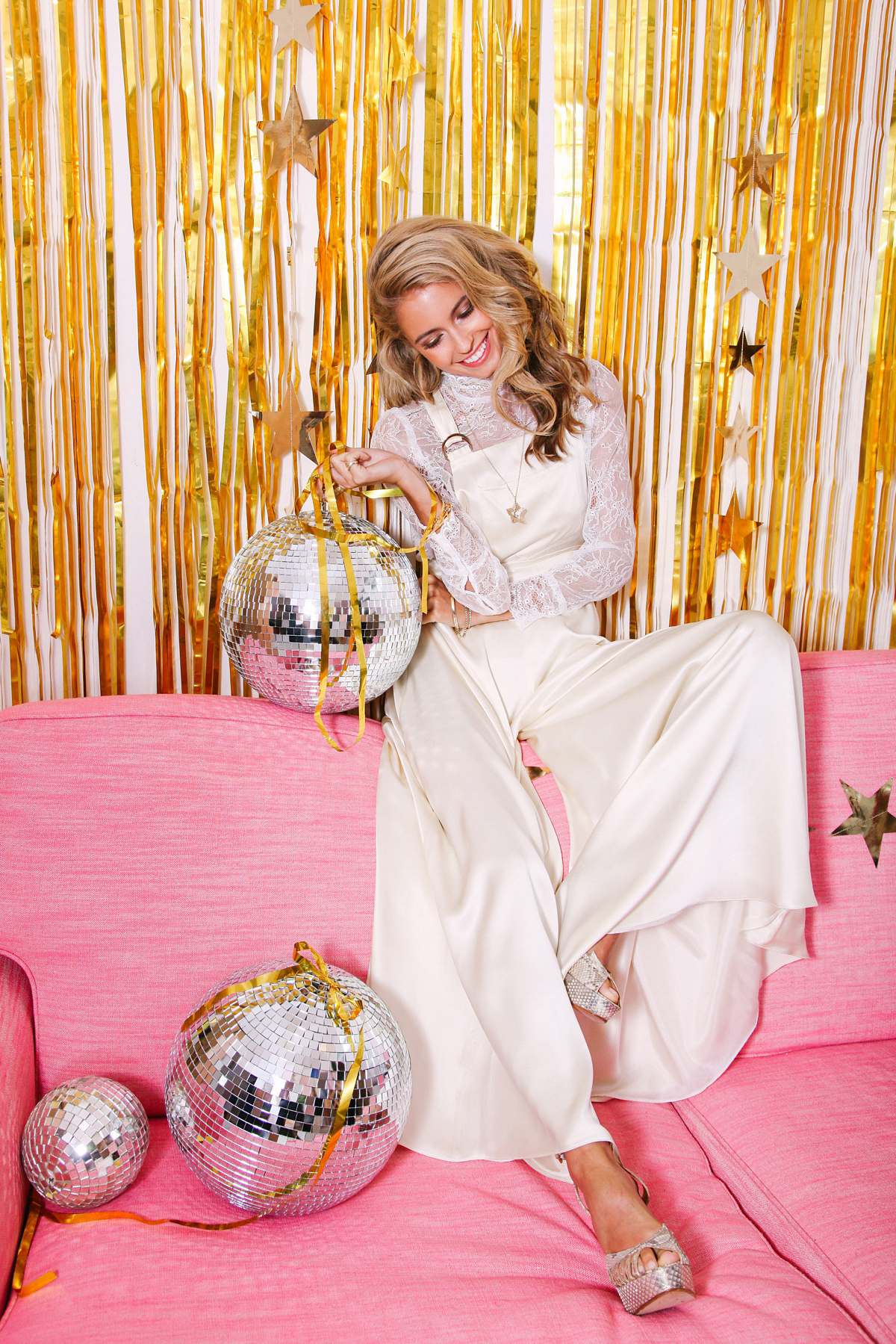 You'll also find Belle & Bunty on Facebook and Twitter and you absolutely must follow Alice & Hannah on Instagram. Their pretty, colour-filled feed is one of my all-time favourites.
Take a look here too where you'll be able to browse through all the real wedding features we've shared on Love My Dress, where the bride wore Belle & Bunty.
Love Annabel x
This is a sponsored post