Guess what lovely readers? I have a huge confession to make and it's a big one. Are you ready? Here I go. I am a geek … and very proud of it! I grew up as the only girl in a family of boys who were into Star Wars, Star Trek, Dr Who, Harry Potter, and comics – so I totally get all of the jokes on the 'Big Bang Theory'. You can imagine my joy then at first sight of these joy-filled pictures by Anna Pumer Photography, filled with complete and utter geek heaven. Just wait until you see the cake-toppers!
Groom Brett works in pensions and bride Frankie is a children's books editor and the couple tied the knot on the 28th of May 2016 at the quirky venue The Bell Inn in Ticehurst, East Sussex. They added loads of personal touches thanks to their mutual love of all things geeky, plus hints of the fabulous 1950s.
"We are both massive geeks so we wanted to incorporate the fandoms we both love into the day. We're both pretty eclectic too (which totally suits The Bell's décor) so we weren't too worried about having a colour scheme or a unifying theme. There were also lots of 1950s elements, so in a nutshell our day was '1950s geek chic'. I love the focus on different eras on Love My Dress, as this was a huge inspiration for me."
Photography by Anna Pumer Photography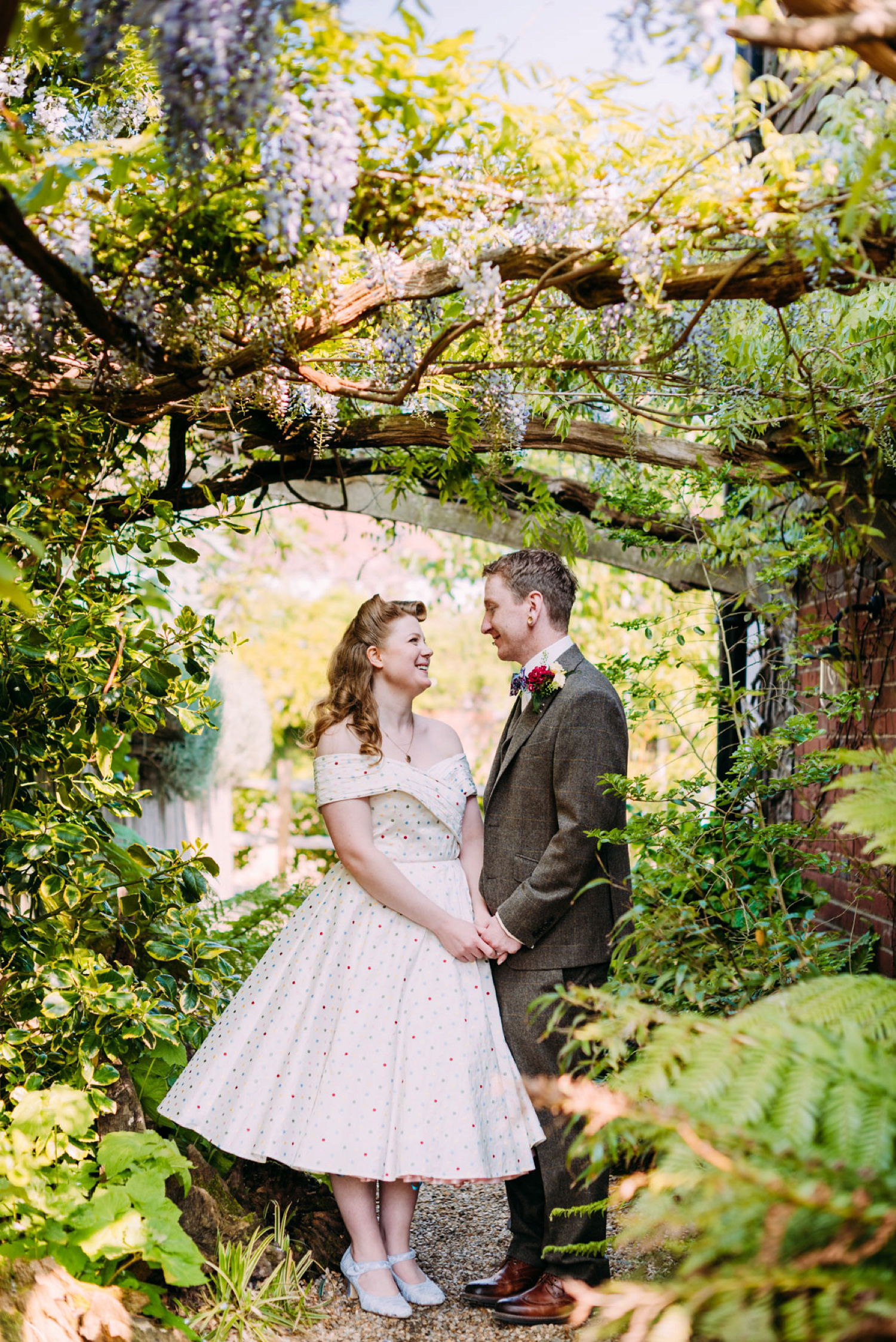 Louise O'Mahoney from Oh My Honey made Frankie's most fabulous polka-dot frock.
"I wanted a dress that people would remember – I don't think any of our guests will forget my polka dots! The 1950s style is something I love and the dress was absolutely perfect for spinning and swirling.""We met online seven years ago whilst I was still at university. After living together for five years, Brett popped the question. We were engaged for about a year and a half before the wedding day."
Frankie topped off her stylish look with a 50s hair-do by Lucy's Vintage Hair and Make-up and a pair of funky heels from Pretty Eccentric. She also added a fresh new scent by Ghost – 'Girl Crush' – so as to be reminded of her wedding day whenever she wears it, plus a treasured family heirloom.
"It has now become a tradition that each granddaughter wears my grandmother's locket on their wedding day which was a gift from her husband, my grandfather. His photo is in the locket. I felt so proud to wear this one special piece of jewellery that I didn't wear any other accessories."
The two bridesmaid's green polka-dot dresses were handmade by the creative bride, with a little help from each maid. They wore their own shoes and sprigs of pretty flowers from the florist in their hair.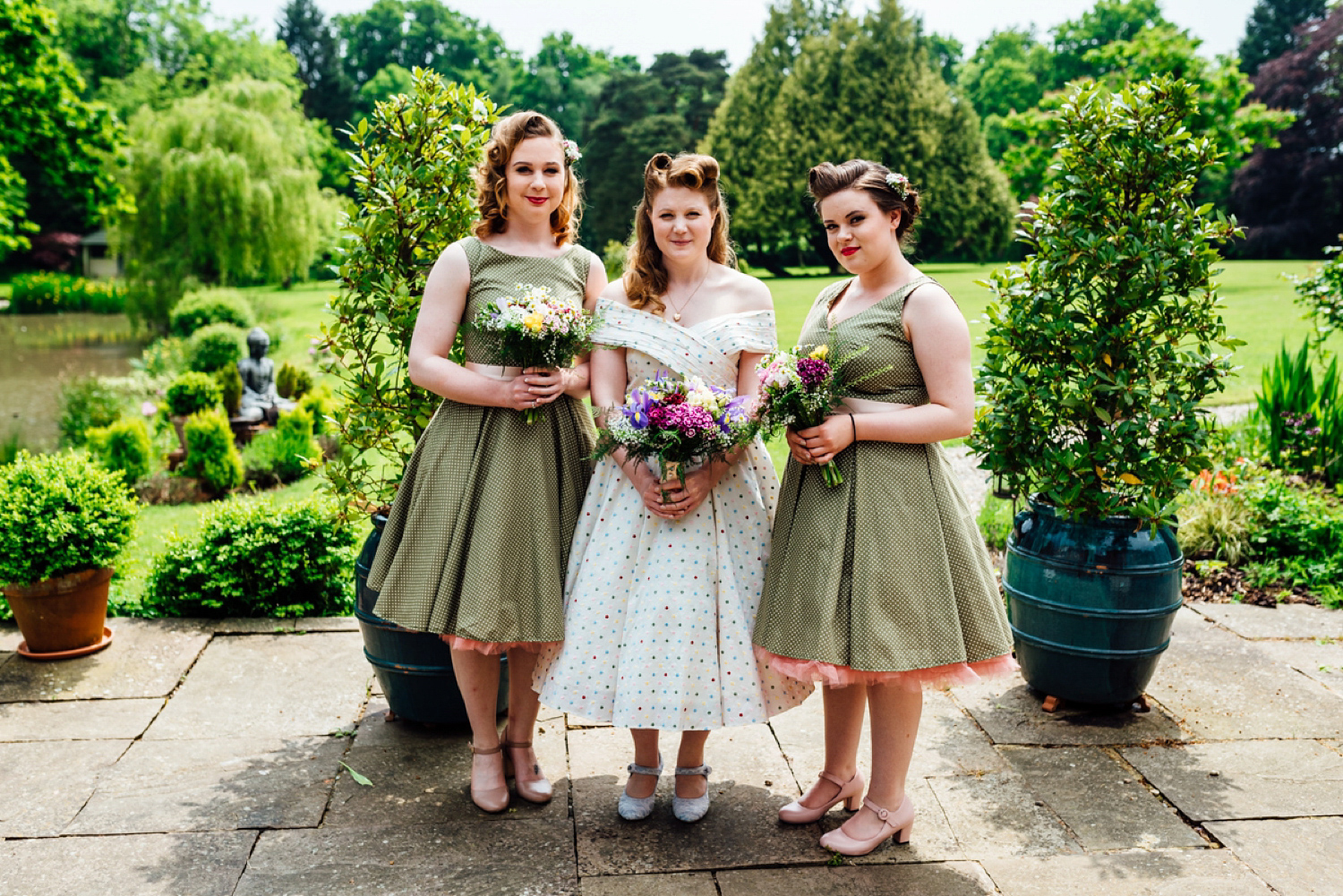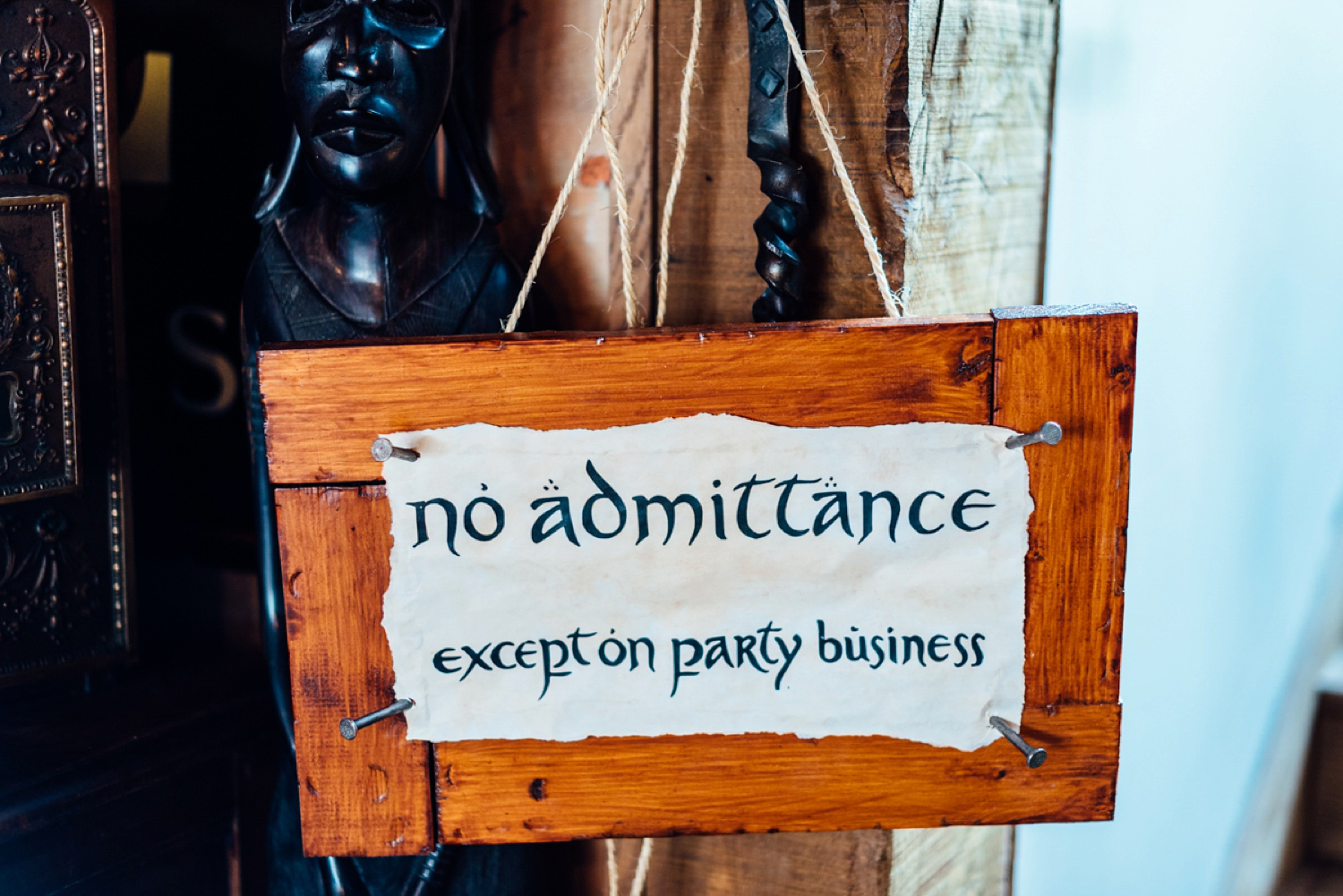 "My father walked me down the aisle to 'The One' by Kodaline. It was a very special moment. I didn't want to be 'given away' but it was important to us both that he was with me."
"We both wrote our own vows. It was funny, as we both included the same Doctor Who quote in our vows: 'Together or not at all.'"
"As a children's books editor I wanted to include a reading from a kid's book. The simplicity and sincerity of 'I Like You' by Sandol Stoddard Walburg was just perfect for our day. We are also both fans of Neil Gaiman and the extract we chose really suited the friend we asked to do the reading." 
"We found Gold Coast Jewellers friendly and helpful. Our rings complement one another but also reflect our own unique styles."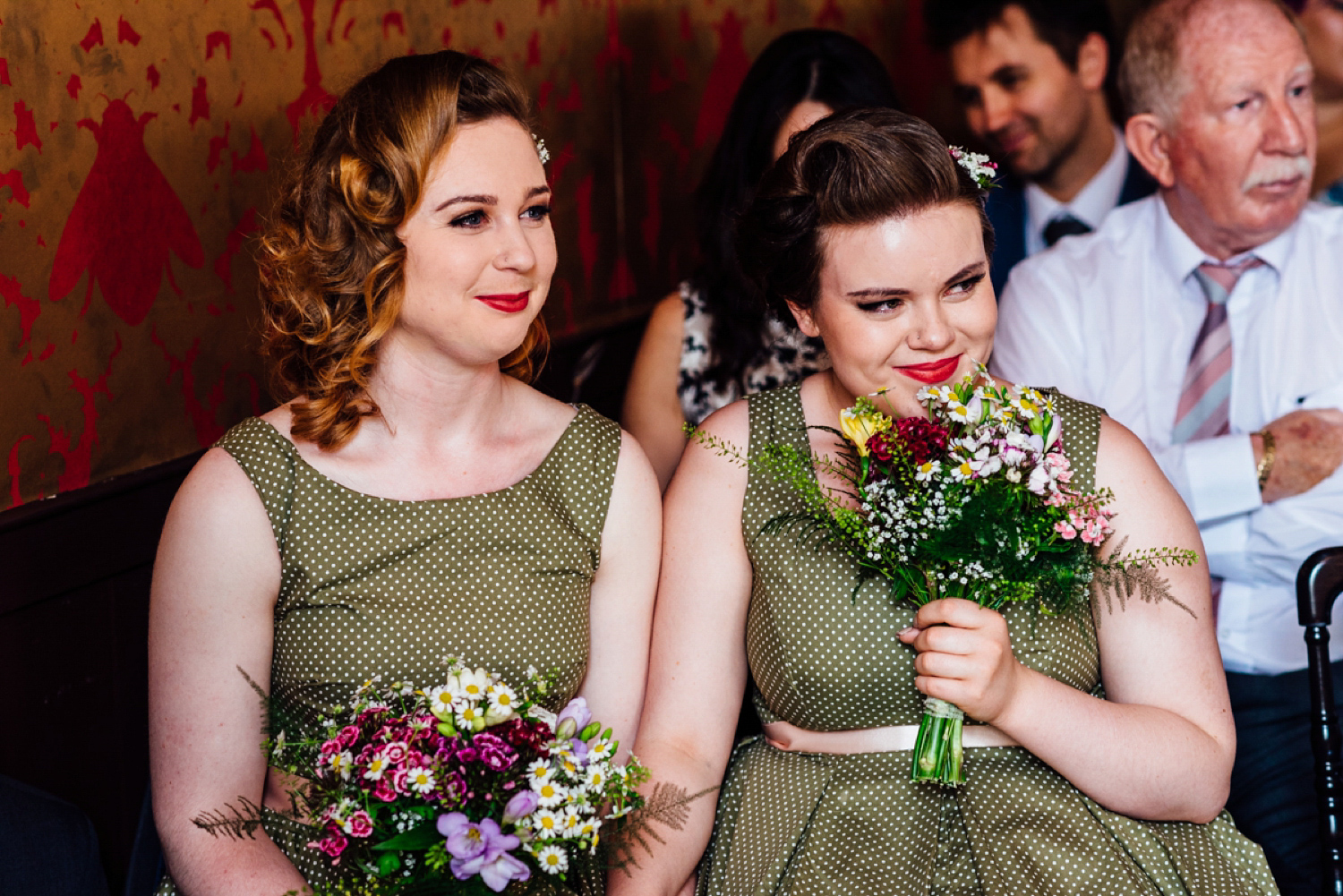 The sweet little male ring bearer wore his own attire, whilst the two flower girls were absolutely adorable in their green polka-dot frocks from Lindy Bop.
The stylish groom wore a tweed Walker Slater suit, a funky bowtie from Mrs Bow Tie, plus ear flesh plugs from Arka. His groomsmen donned their own suits, plus ties from Harris Tweed.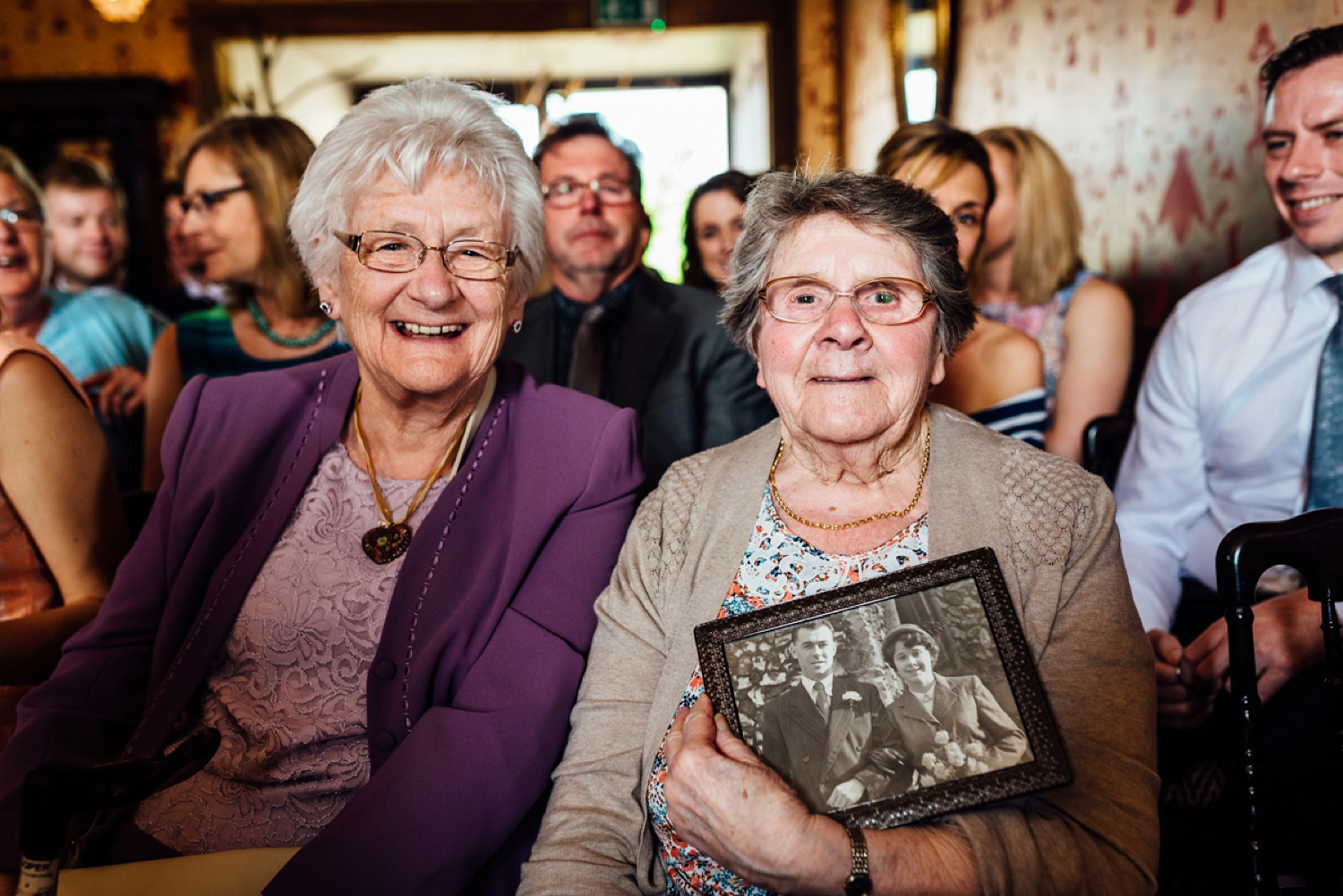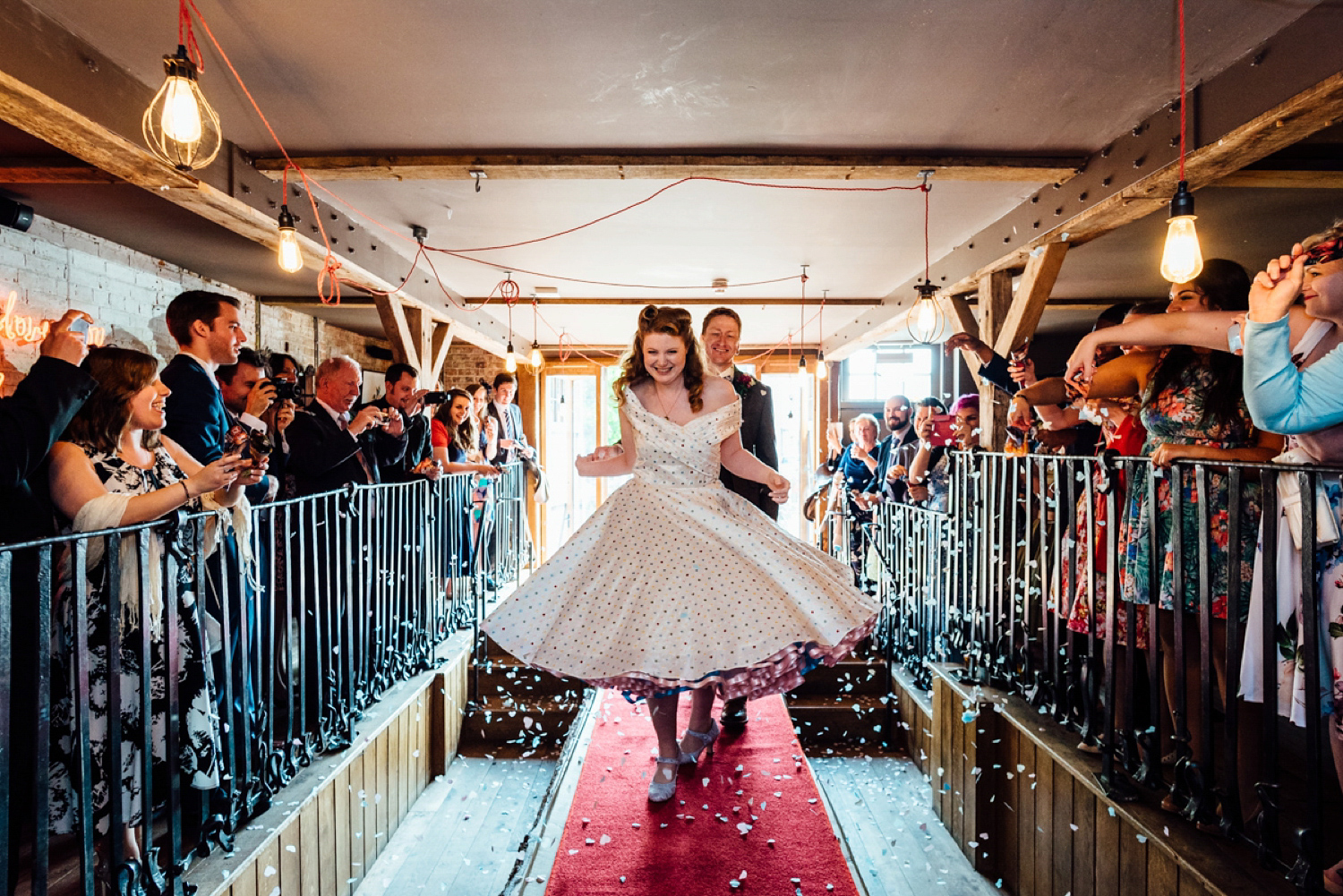 Anna Pumer Photography shot Frankie and Brett's big day and they were so thrilled with the results.
"We loved checking Anna's blog as we got more and more excited about her photographing our own wedding. Anna was such a joy and took the most amazing photos. She's warm, friendly, funny, calming and is a true talent."
"We had another venue reserved but visited The Bell on a whim. As soon as we walked in we knew it was the right venue for us. The quirky touches and the warm welcome we received suited the vision we had for our wedding perfectly."
A personal friend of Frankie's created the colourful floral bouquets and decorations, which perfectly complimented the dresses and venue.
"I worked as a Saturday girl for Gemma when I was at school, so when it came to my wedding flowers she was the natural choice. I knew I wanted Sweet Williams as they are colourful, but as for the rest I let Gemma do her thing, as she's a truly talented florist."
"For the decor we used our own collection of geek memorabilia. And we're very lucky to have some very talented family members who helped out – the table plan was made by Frankie's sister-in-law, Christina and the 'No Admittance' sign was made by her brother, Mark."
"The favours were also made by us, with a little help from the chief bridesmaid. We created 'Bertie Bott's Every Flavour Bean' boxes with our names and wedding date on and filled them with jelly beans."
"The guests also took home their place names, which were made up of Scrabble tiles and had lots of fun rearranging the letters in their names to create funny (and rude!) words."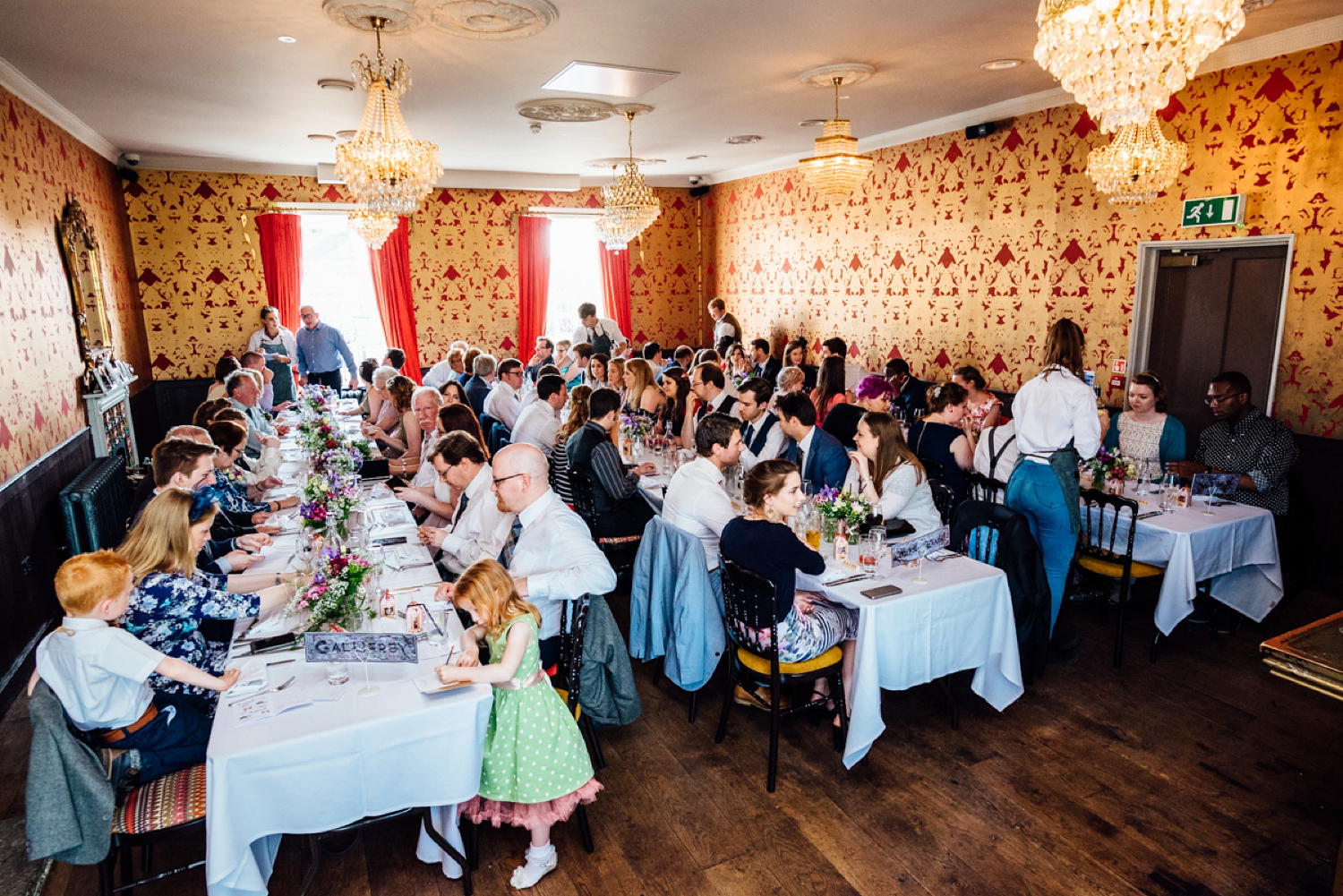 "We wanted to reflect out geeky theme, so for the stationery we had bookmark 'save the dates', TARDIS invites and a 'Hitchhiker's Guide to the Galaxy' order of service and these were all designed, printed, cut and folded lovingly by Brett and I."
The incredibly tempting cake was adorned with very cool Dr Who-related cake-toppers.
"Our cake was a wedding gift from my very gifted cousin Emily. It was three tiers – peanut butter, chocolate and lemon. Brett had to convince me about peanut butter as a flavour, but it was the most popular among the guests! I showed Emily the cake toppers which we customised ourselves and let her do her own thing with the decoration. It was a lovely surprise walking in to the venue and seeing the cake for the first time."
"The band Anna Sin & Co deserve a special mention. As soon as the first dance was over and they started playing, the dance floor was filled – there wasn't enough room for us to show off our jiving skills as everyone wanted to have a boogie!"
"They kept that dance floor full right to the end."
Brett's favourite part of their wedding was the first dance, where the newlyweds impressed with their choreographed dance.
"We danced to 'Home' by Edward Sharpe and the Magnetic Zeroes. We've been taking Latin and Ballroom lessons for about a year and a half now so our dance instructors helped us to choreograph a Quickstep with a cheeky Charleston section. It didn't go completely to plan on the day but our guests thought it was good!"
Words of Wedded Wisdom
"Enjoy the planning process and make use of the talented folks around you – friends and family usually can't wait to help out!
Thank you so much Frankie and Brett for allowing us a sneak peek into your utterly delightful day – and if you ever want to discuss all things geek, I'm your woman! Sending loads of thanks also to Anna from Anna Pumer Photography for sharing these beautiful, emotive images.
And if you're thinking of paying homage to a bygone era for your upcoming wedding, be sure to see more 1950s inspired weddings here.
Love Jo -x-