Happy Thursday and nearly-the-weekend lovelies! I'm quivering with sheer delight at the spectacular wedding you're about to view – I've been aching to share these light-filled images and video by Guille and Jo from Viva la Wedding Photography (see their Little Book for Brides listing here) ever since I caught sight of the bride's lacy Pronovias gown and her maids in their vibrant blue attire. Prepare to be inspired and in utter awe of the wedding of Sabrina and Nick who married on the 23rd of April 2016.
Sabrina, a privacy attorney, and Nick, a marketing director, chose the majestic Syon Park in London for their nuptials and let's begin with these little snippets of their heartwarming day.
"The videography was actually what first hooked us on Viva la Wedding Photography – we saw a few preview videos and fell in love with their 'storytelling' style. Guille and Jo from were super friendly, they really knew their stuff and made us relaxed, even from 3,500 miles away in a hectic preparation time. Their message was for us to focus on us, and them on the photography/videography on the day – we were thrilled to do so and even more thrilled with the results."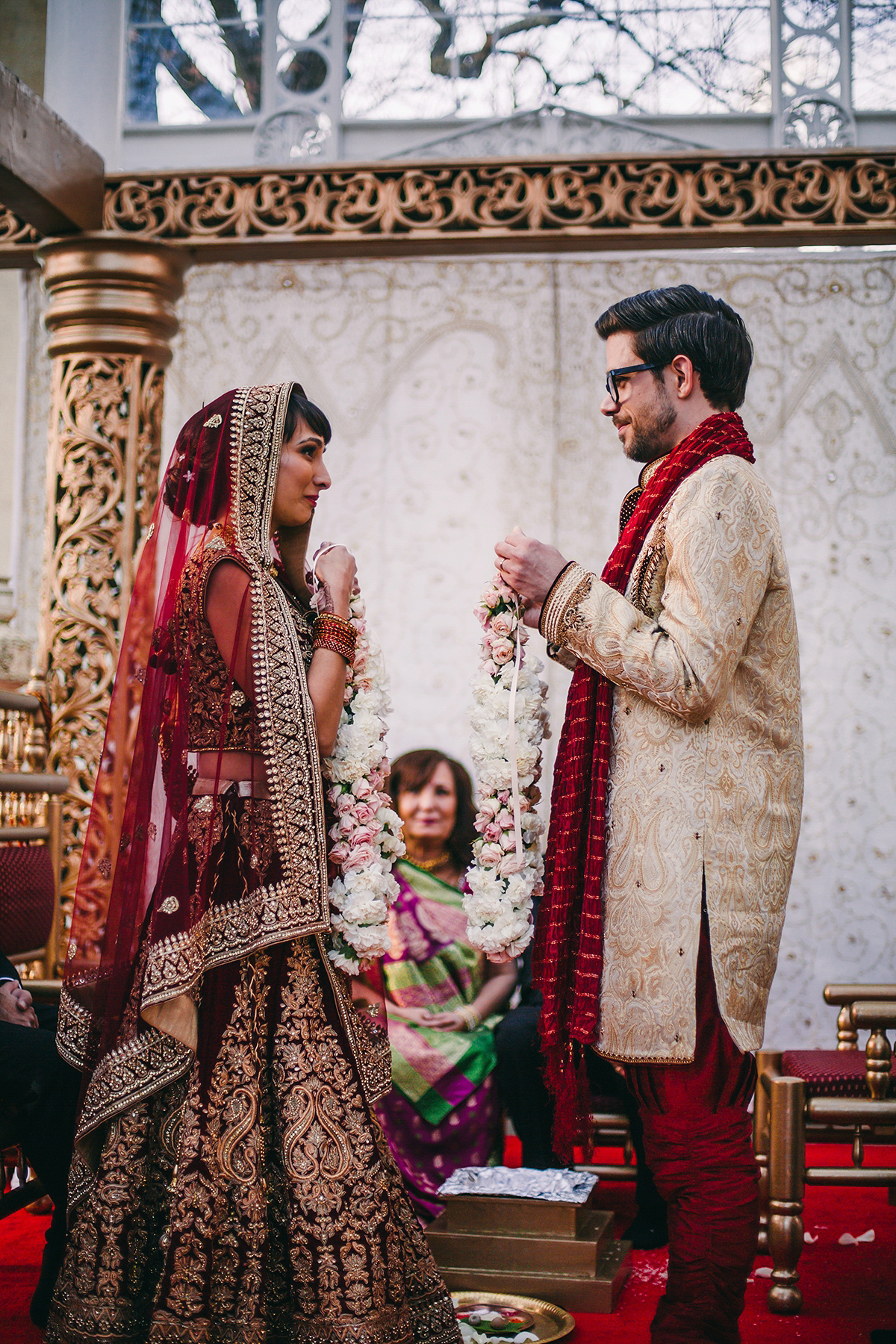 "We met at a bar in Tribeca in New York – Nick's British accent probably helped! We got engaged after Nick ran a complicated treasure hunt throughout Lower Manhattan, culminating in a proposal at the restaurant Bouley.""We were only engaged for seven months before the wedding and we planned the wedding in five months – quite a hectic period!"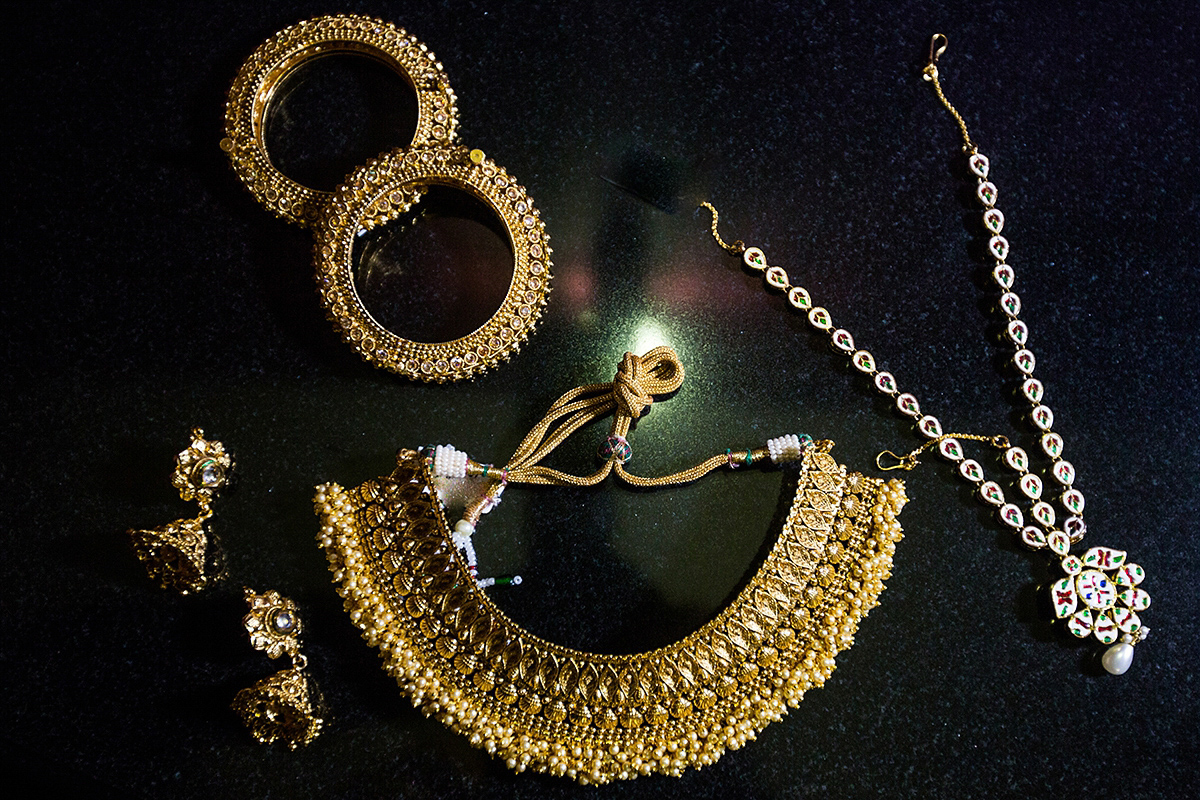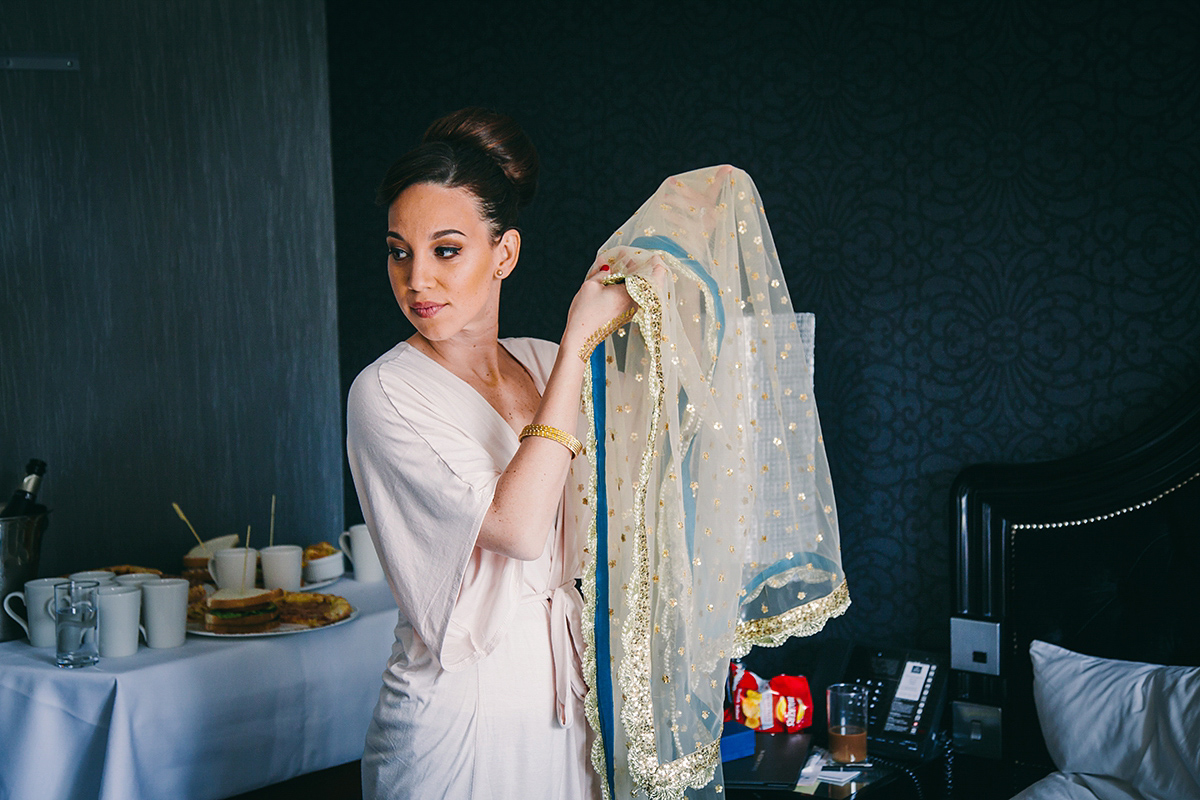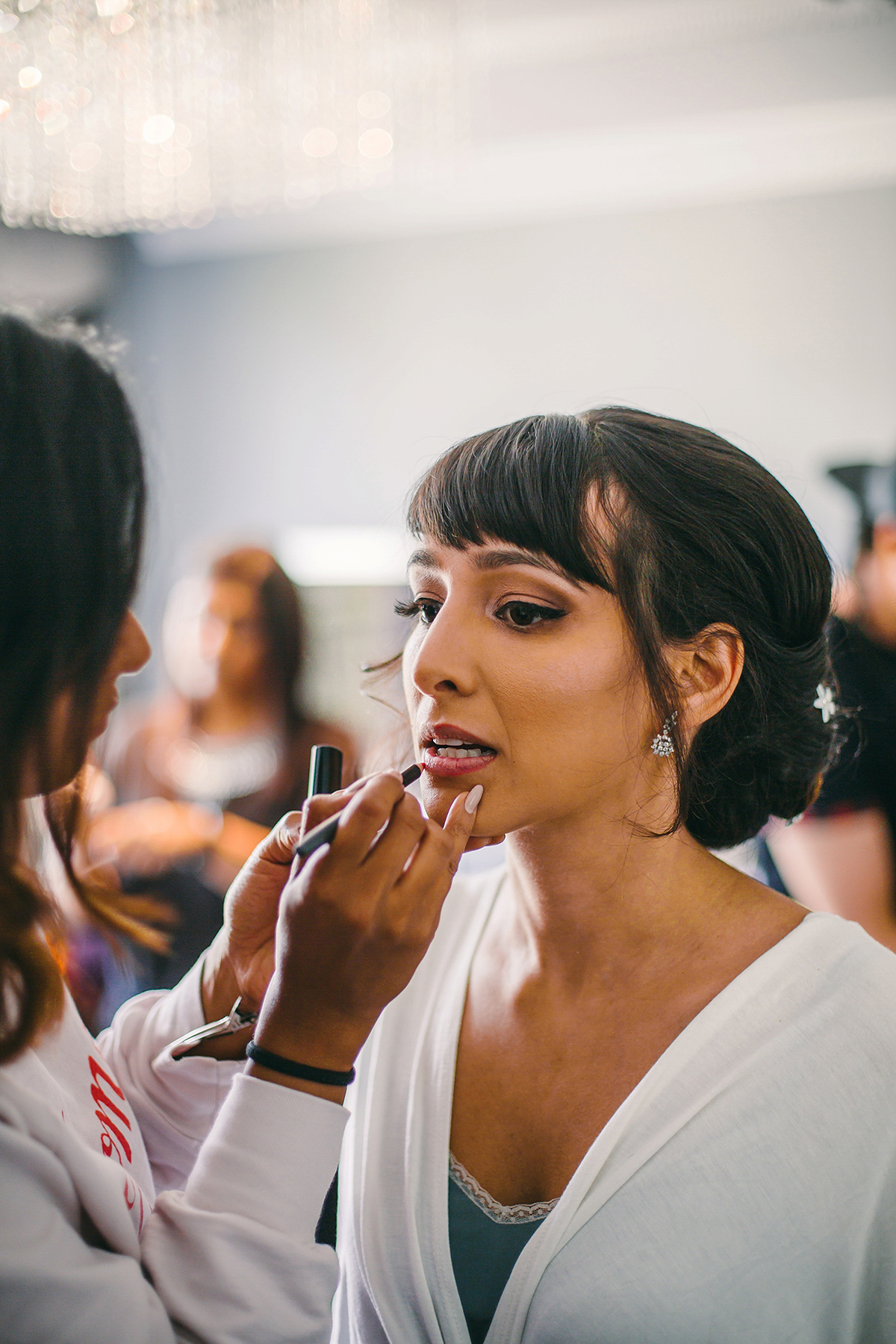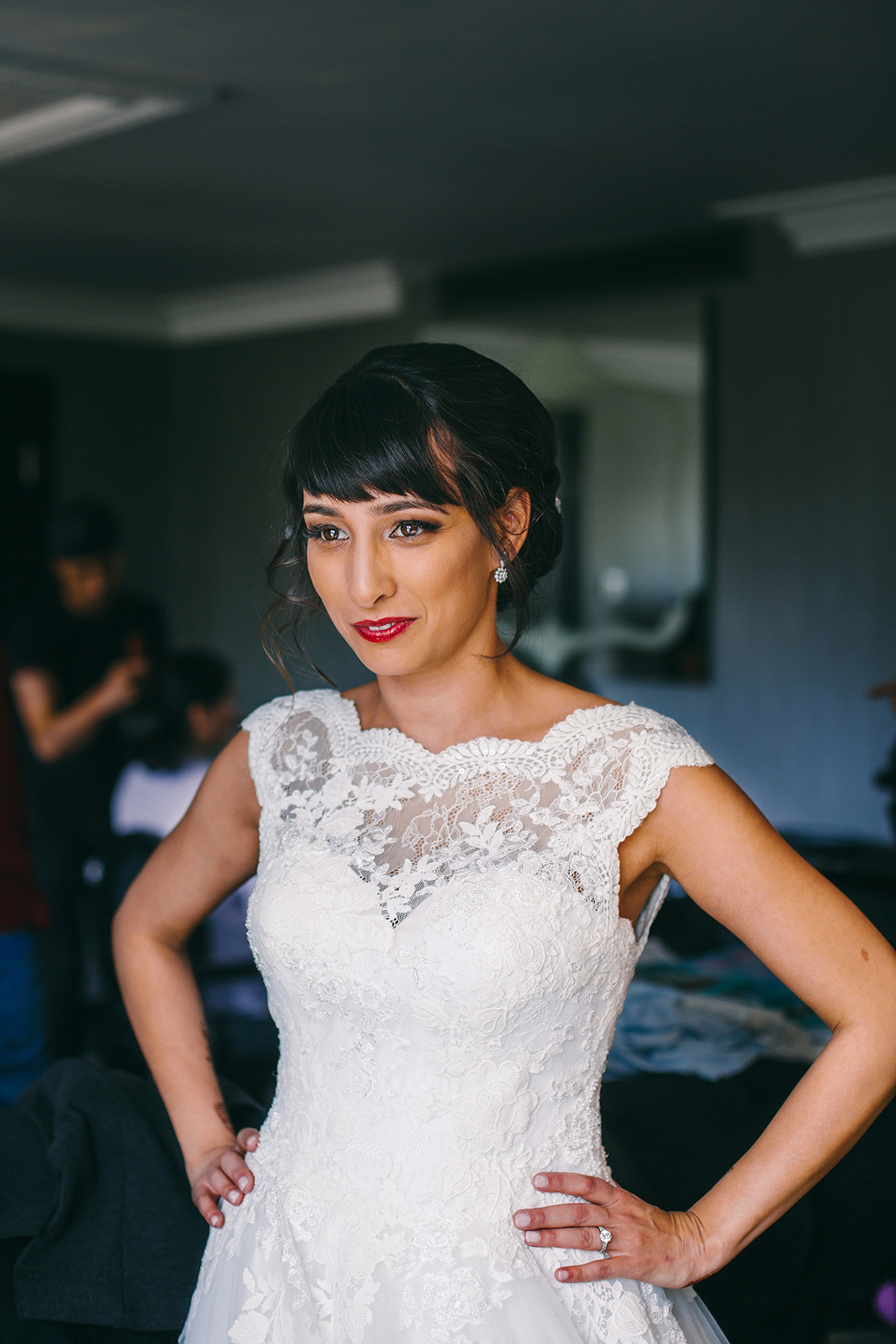 Sabrina was a picture of utter elegance in her lacy gown with cap sleeves and long flowing veil, both from Pronovias.
She added a gorgeous pair of to-die-for Valentino heels, a spritz of 'L'Eau D'lssey' by Issey Miyake perfume, stunning diamond earrings from her mother and an intricate 'mehndi' design on her hands.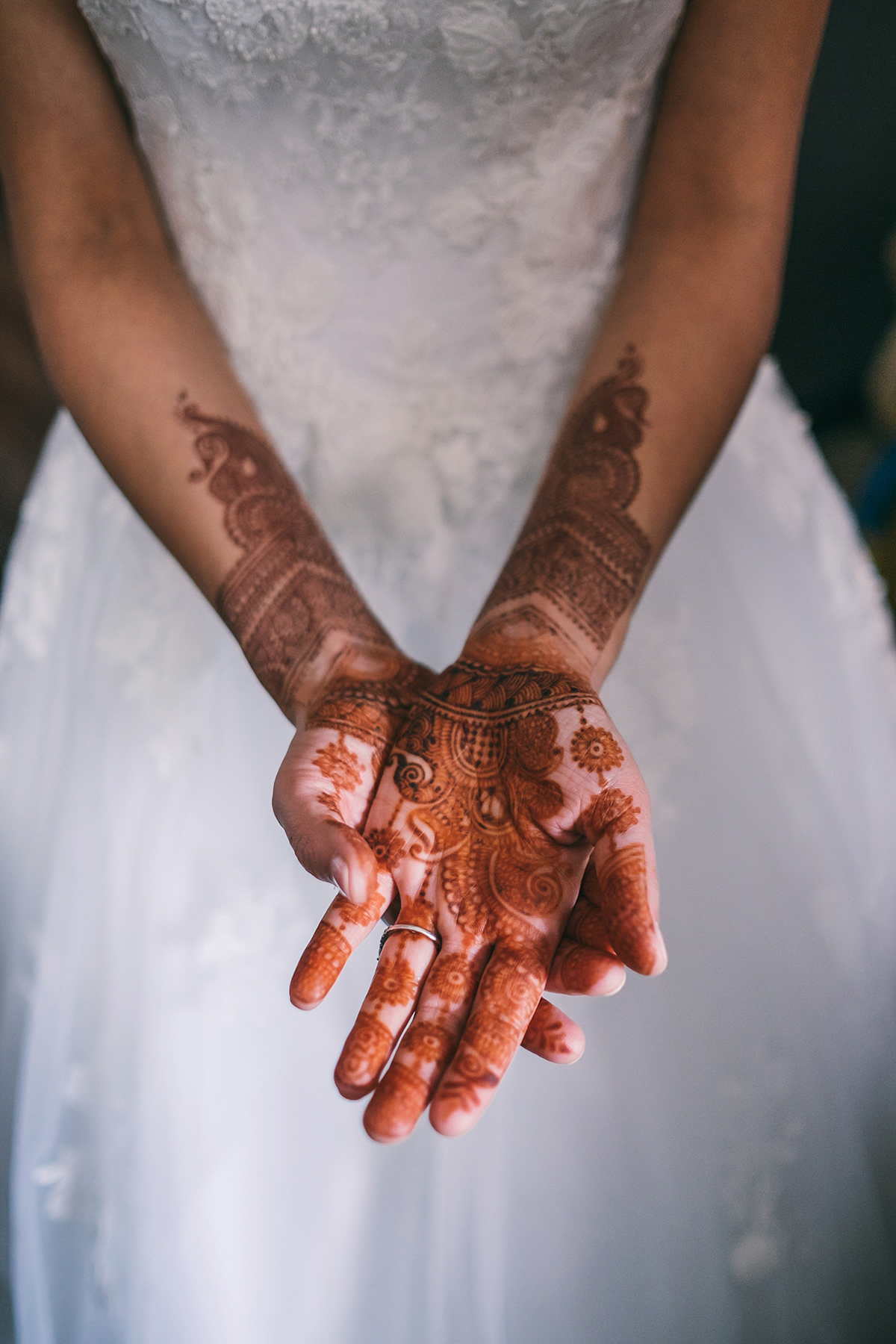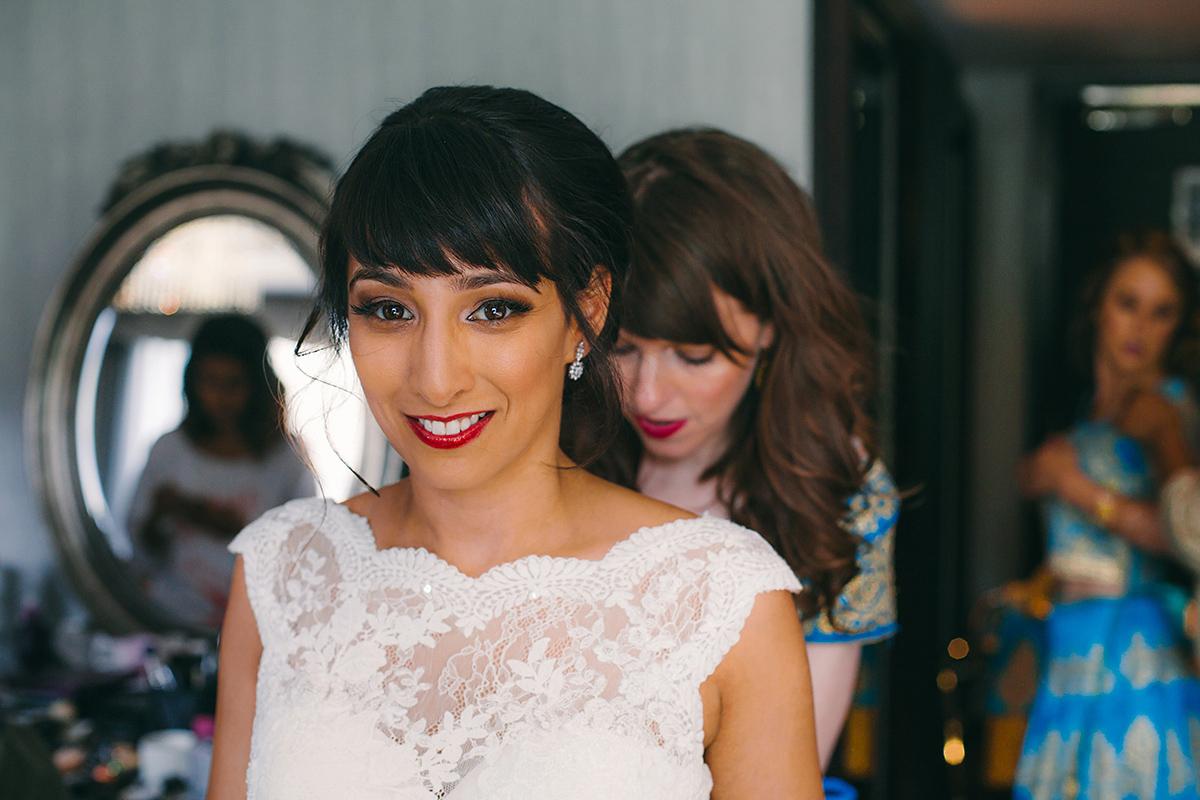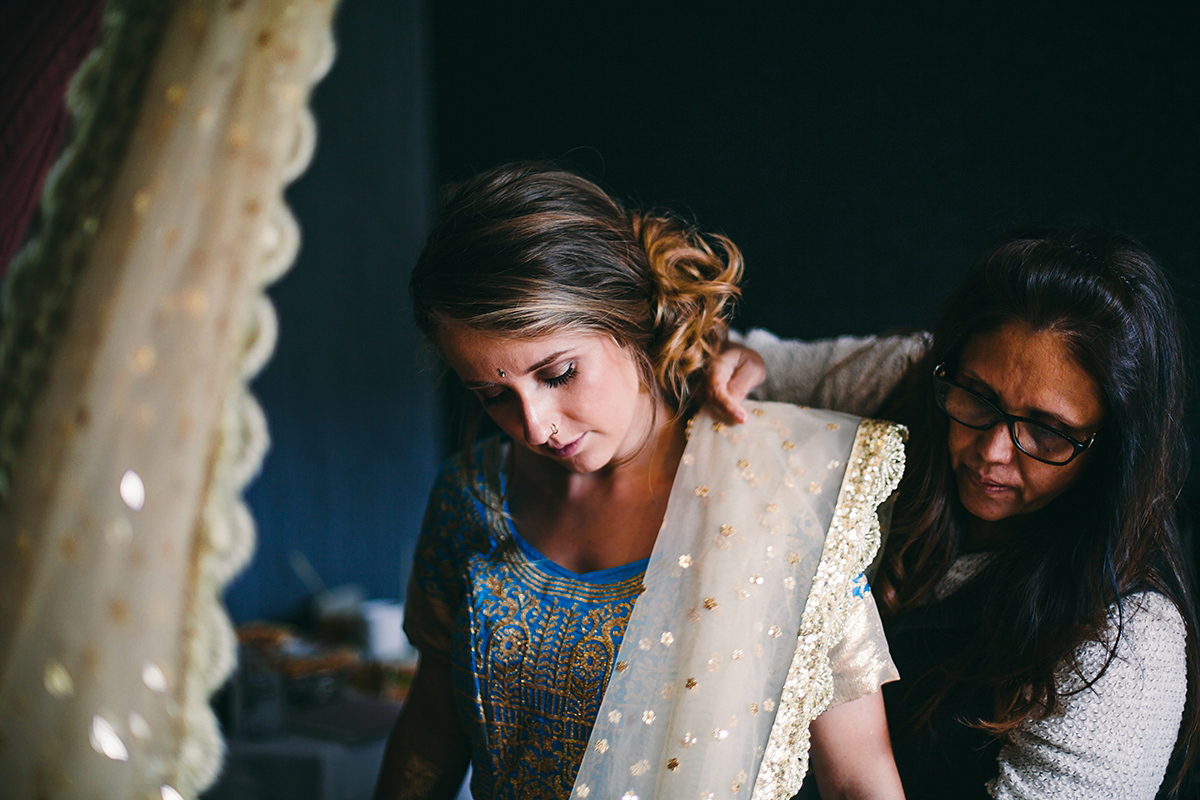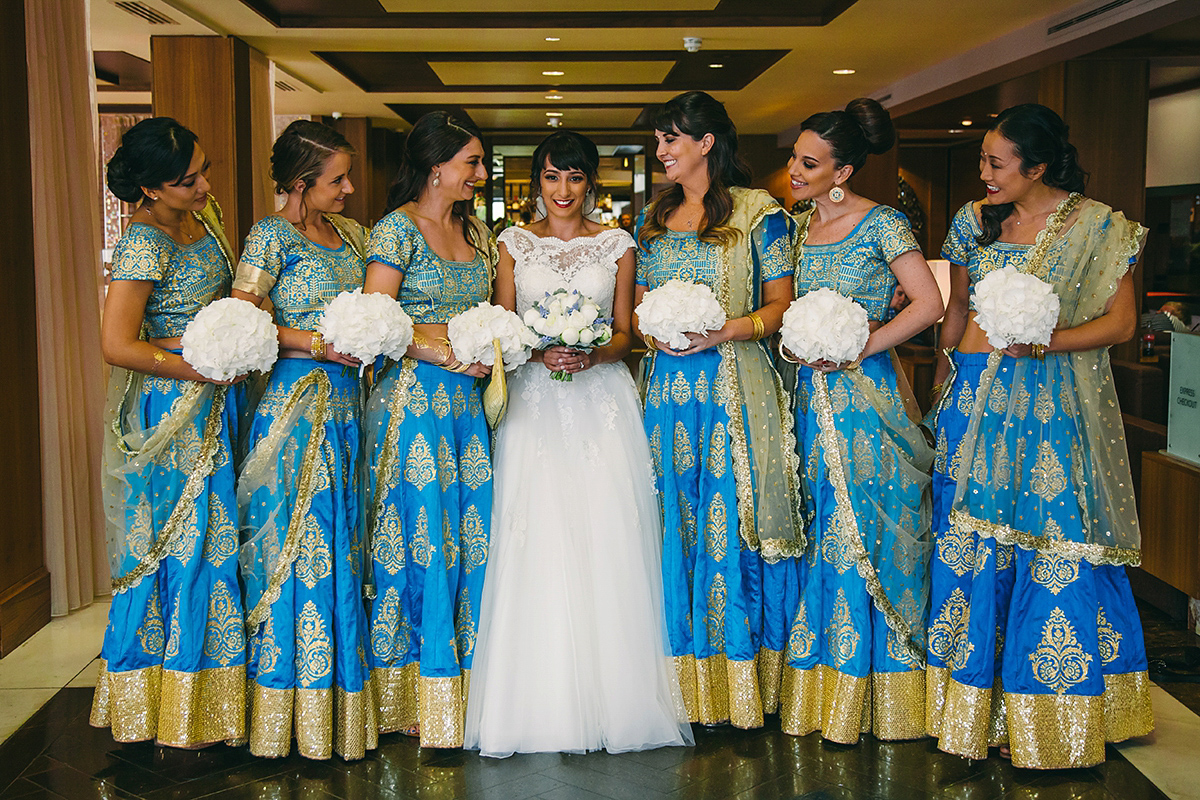 Sabrina's maids donned the most beautiful peacock blue lenghas from Ninecolours in India, which were so striking against the bride's white dress (and later her own red lengha). Hair and makeup for the ladies was by Min Sandhu.
Nick rocked a Ralph Lauren purple label tuxedo, which he paired with Hugo Boss shoes and a funky Omega 'Seamaster' watch and his groomsmen wore complimentary suits. These images taken of the handsome fellas in the majestic rooms of the venue are pieces of artwork in themselves.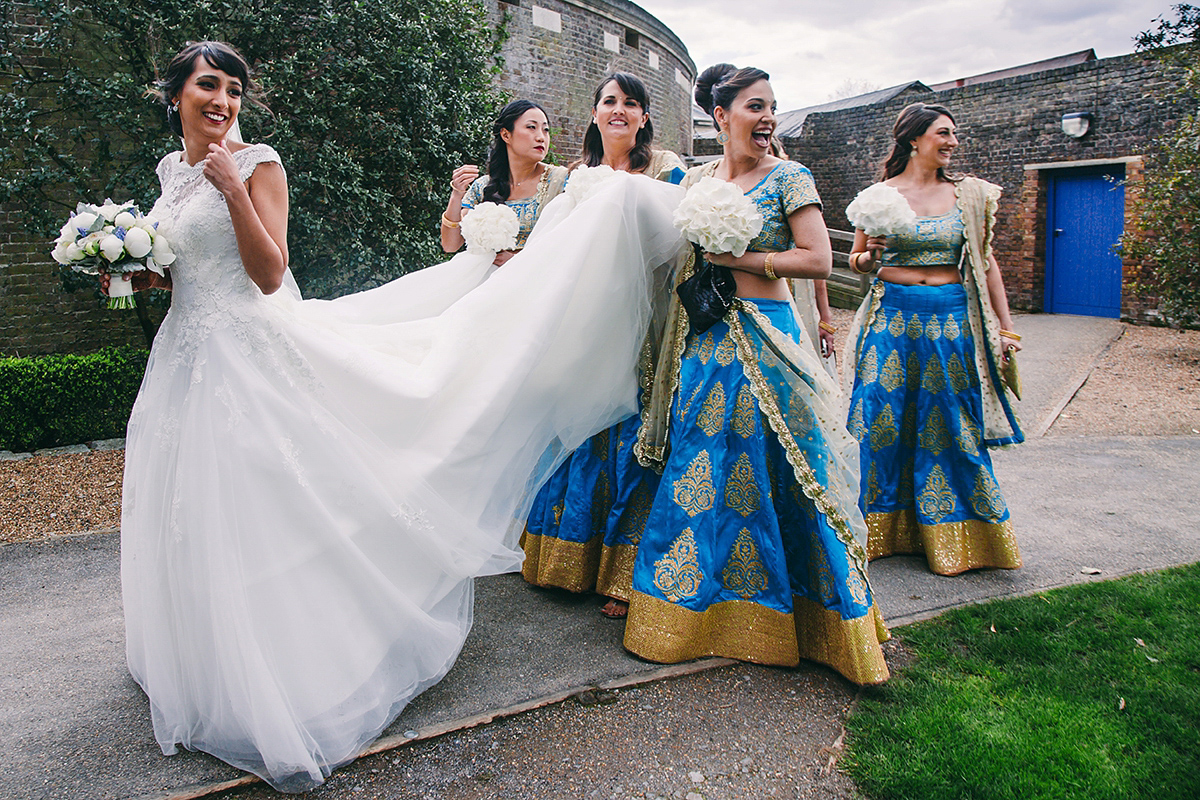 "We chose Syon Park as it is incredibly beautiful. We also wanted a unique and very British venue, since a lot of our friends flew in from California (where I'm originally from) and New York."
"The events team are incredibly nice and helpful with planning a destination wedding (as we live in New York) and they were able to accommodate both our Anglican and Hindu ceremonies."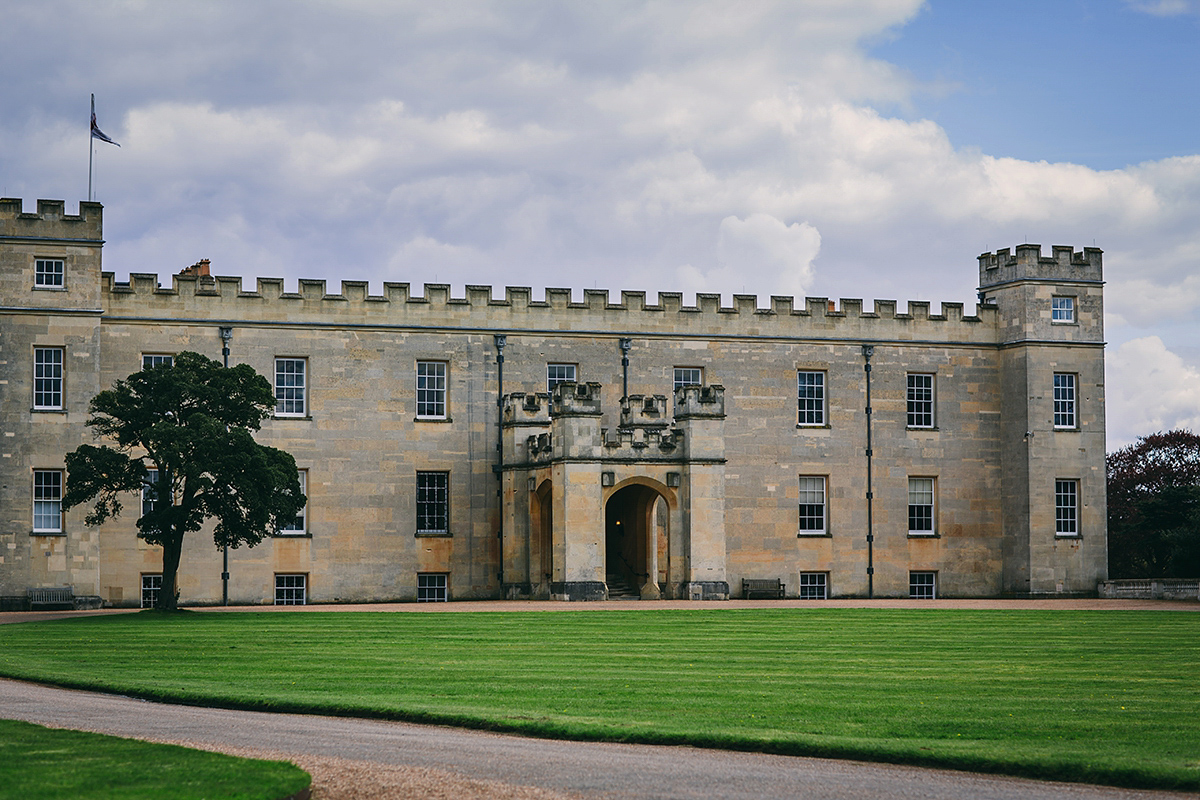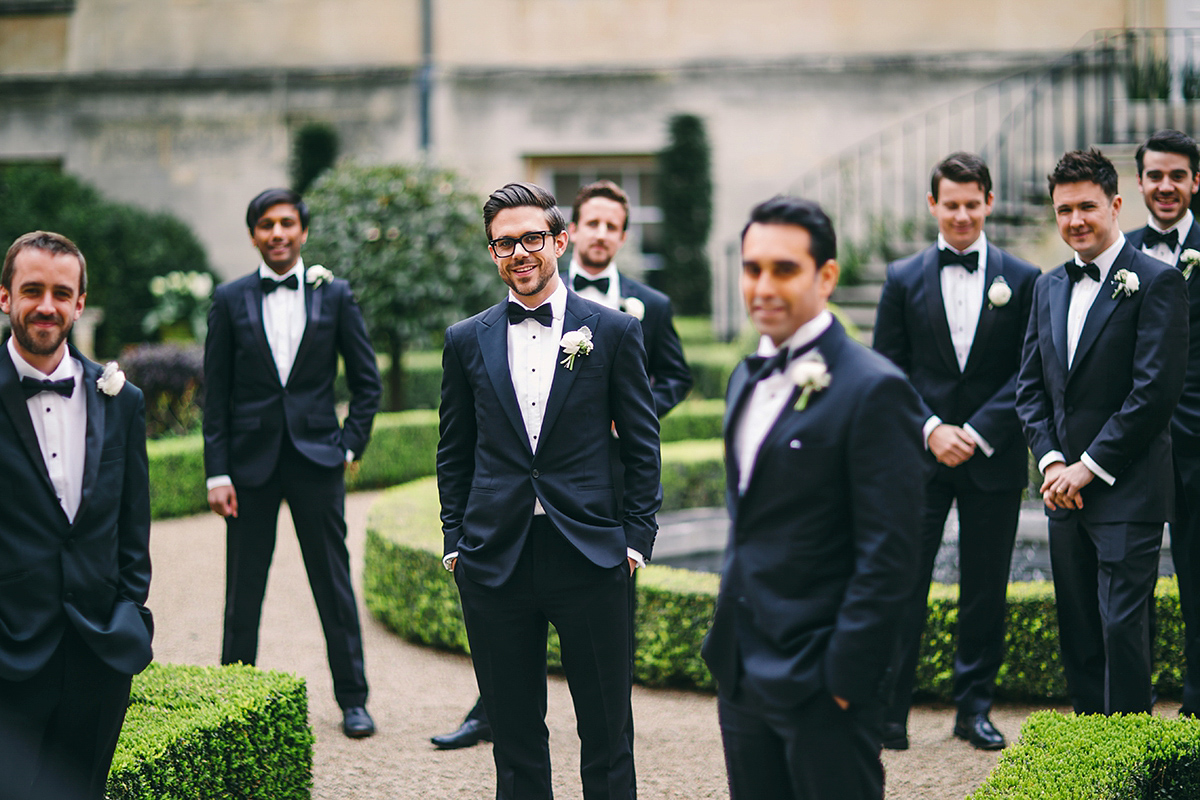 "I loved our florist and highly recommend her – Jemma Gade from The Country Flower Company. I found Jemma on Pinterest – she provided the florals for a previous wedding at Syon Park, captured everything I wanted and under budget."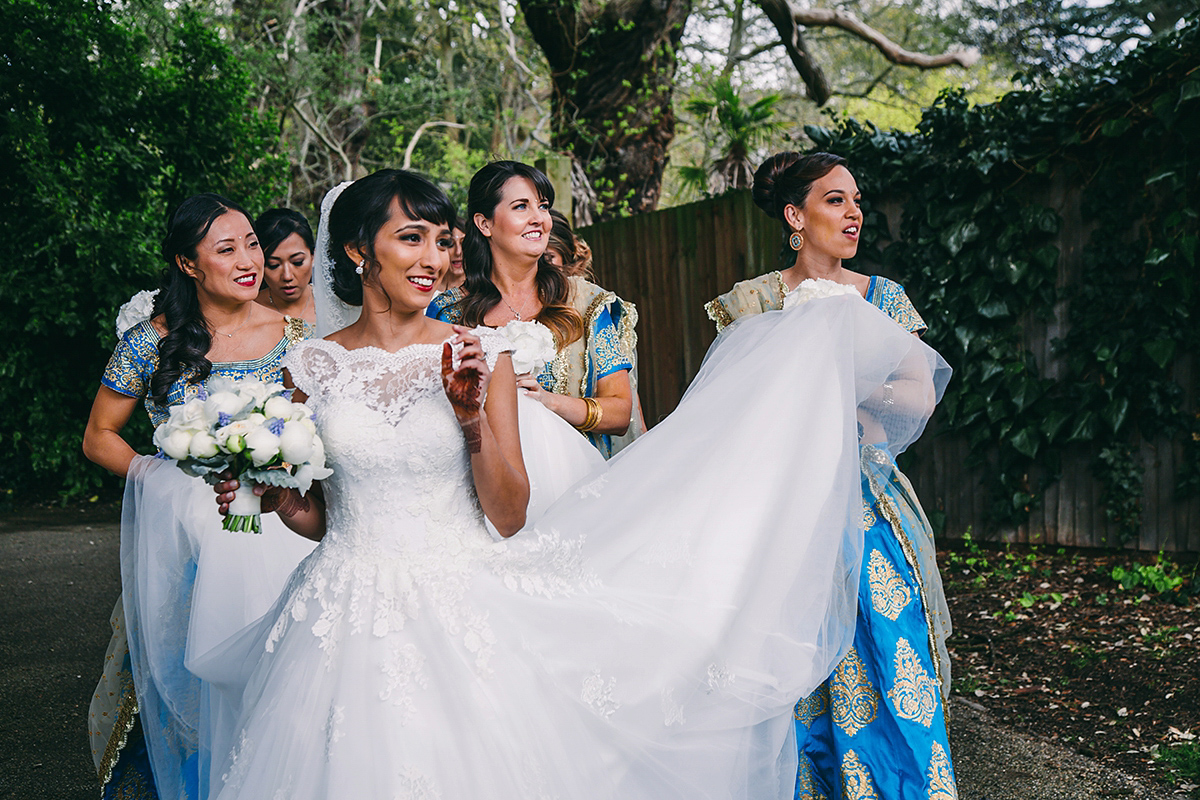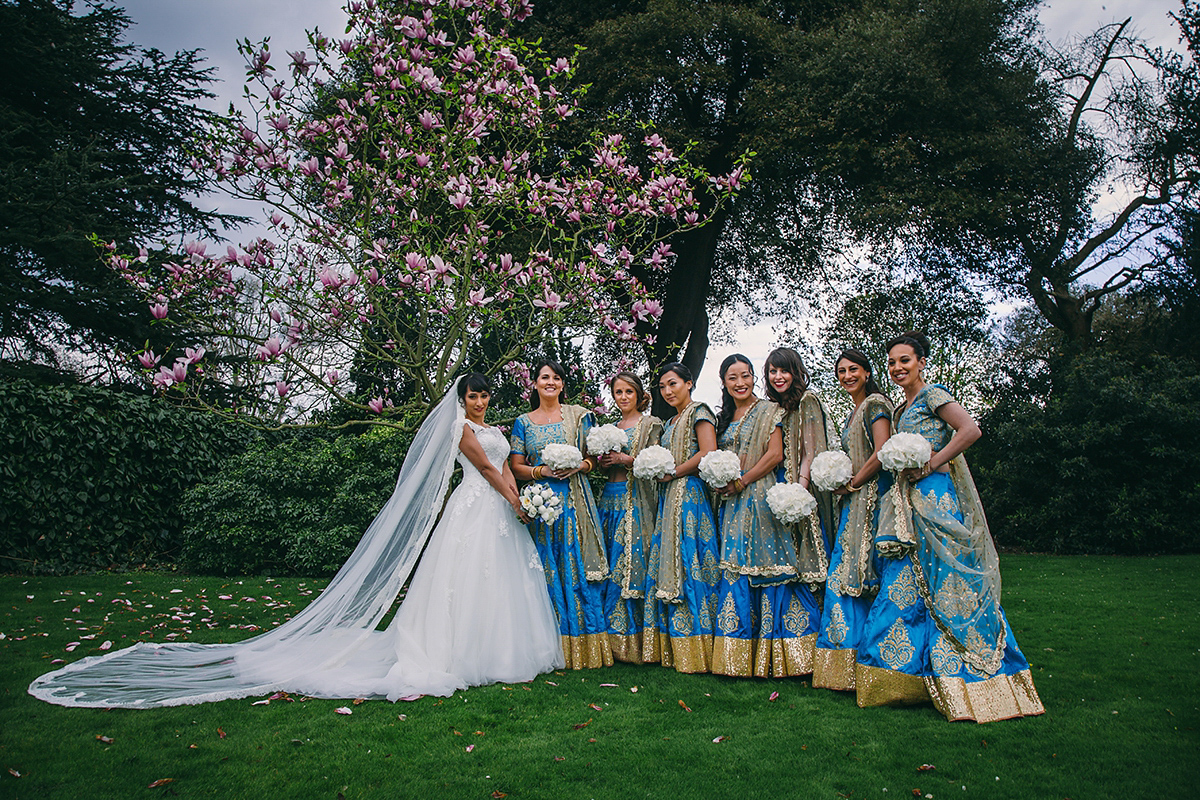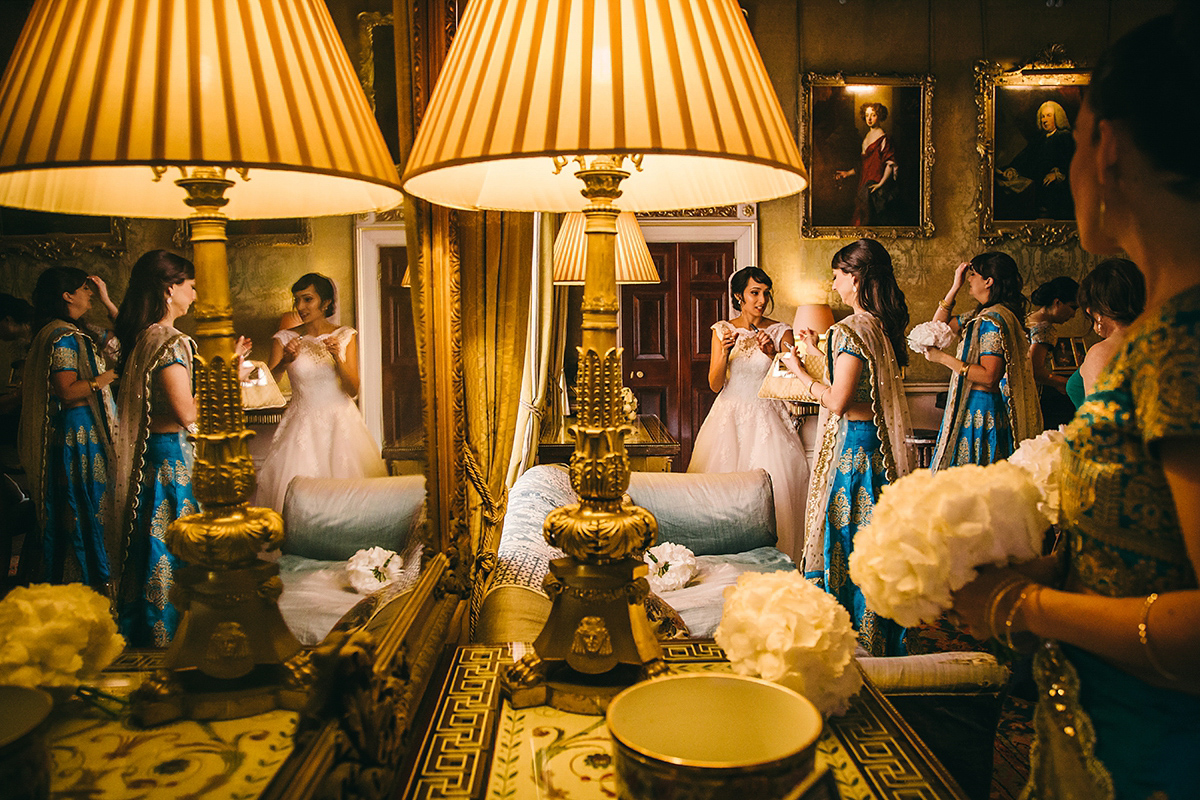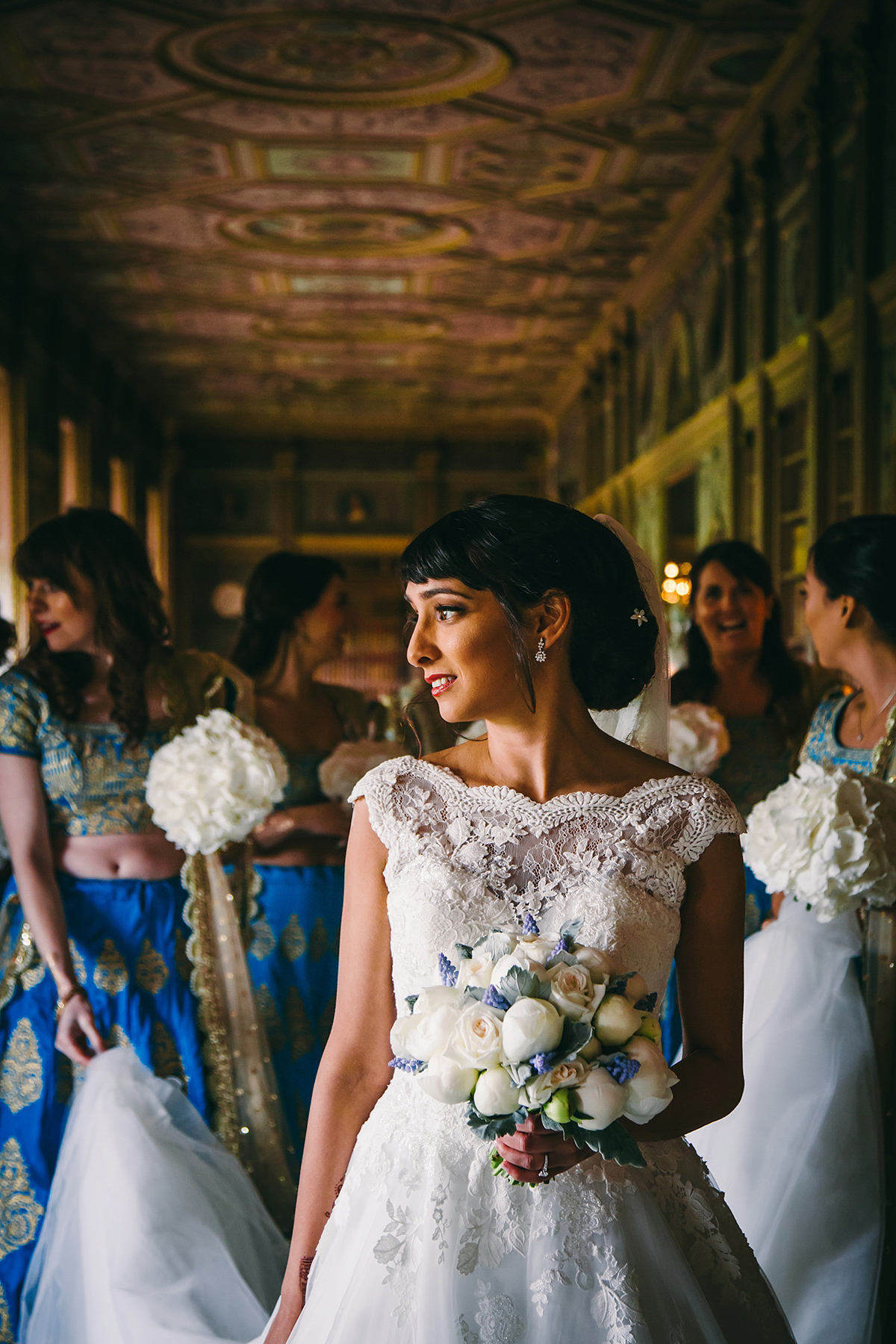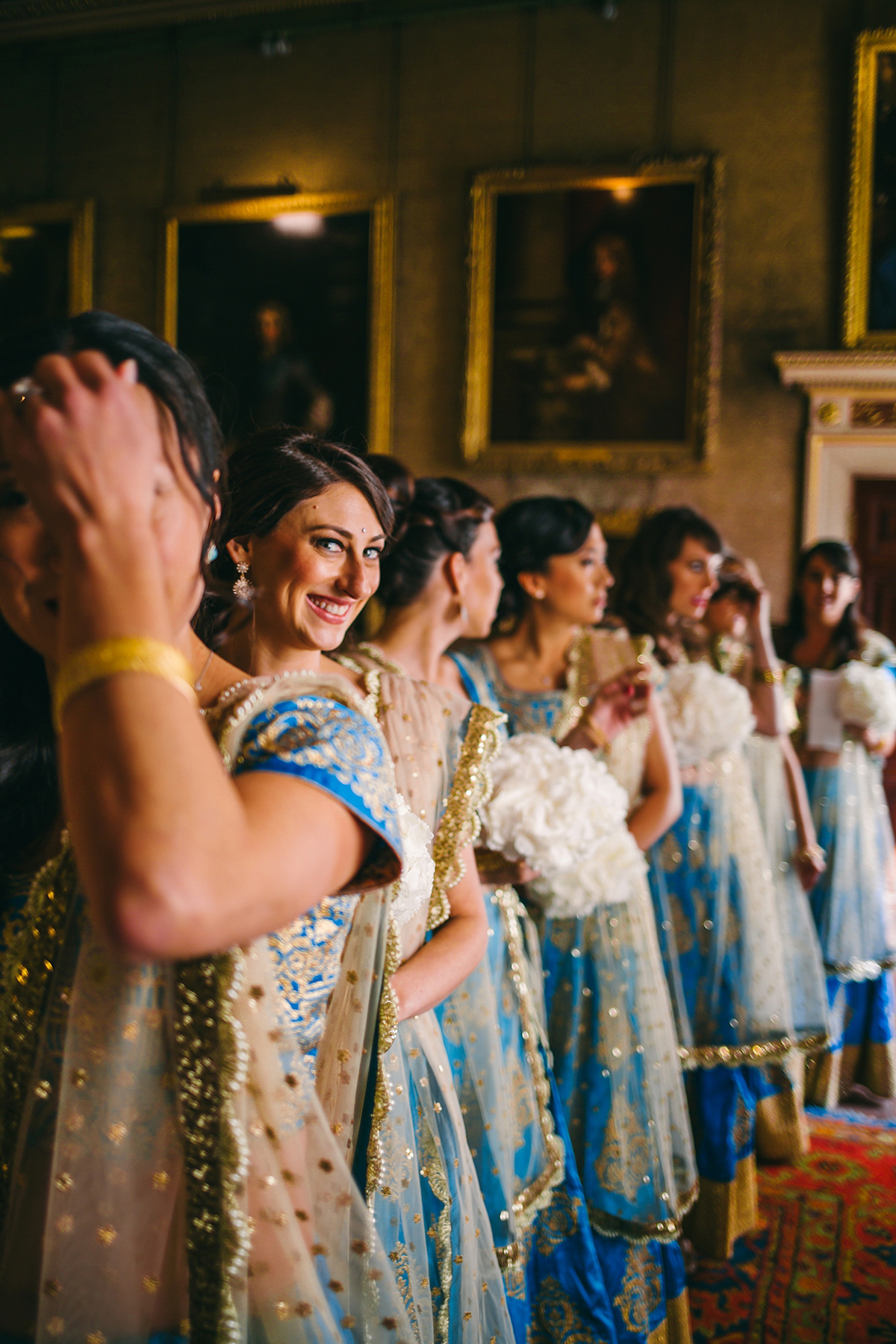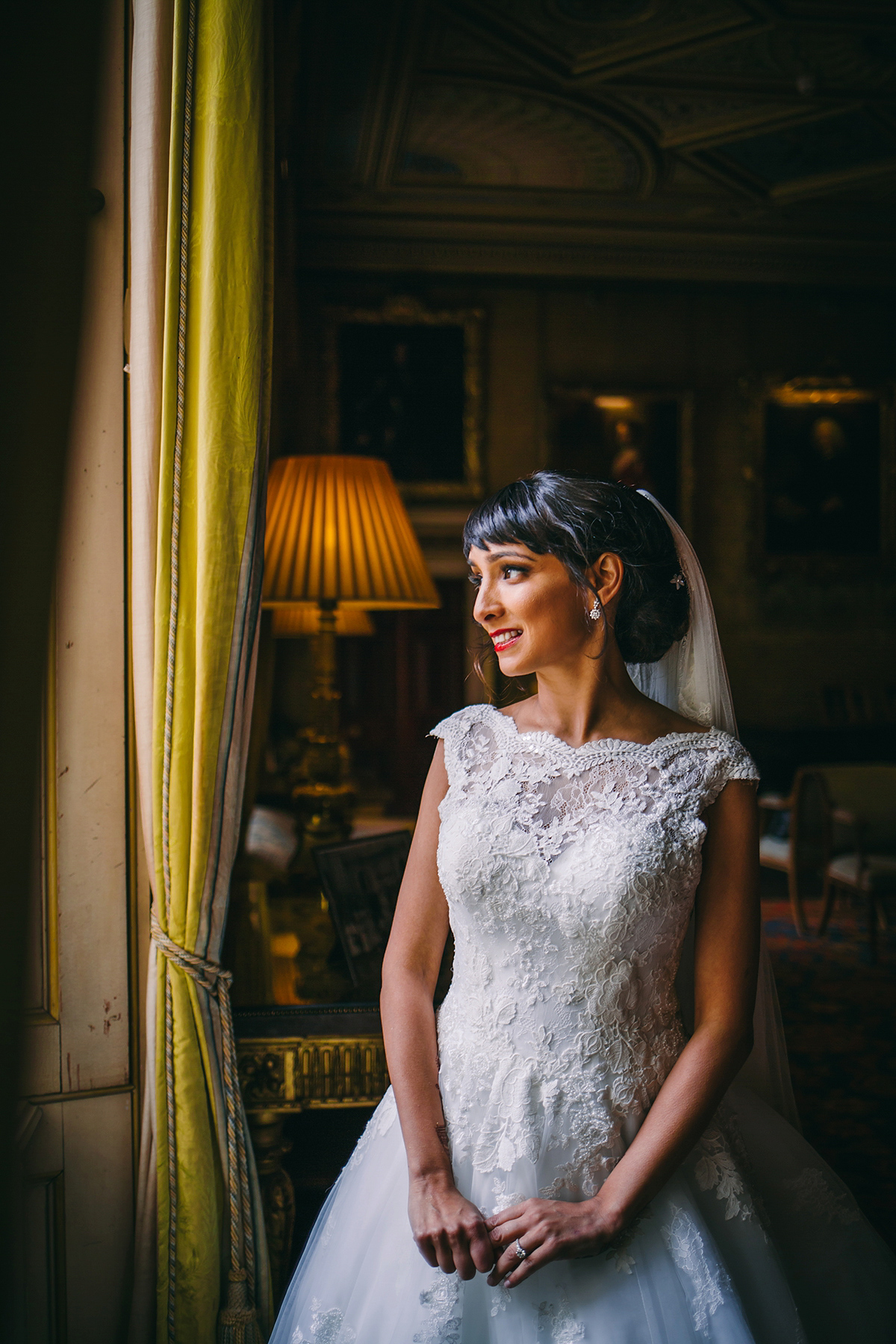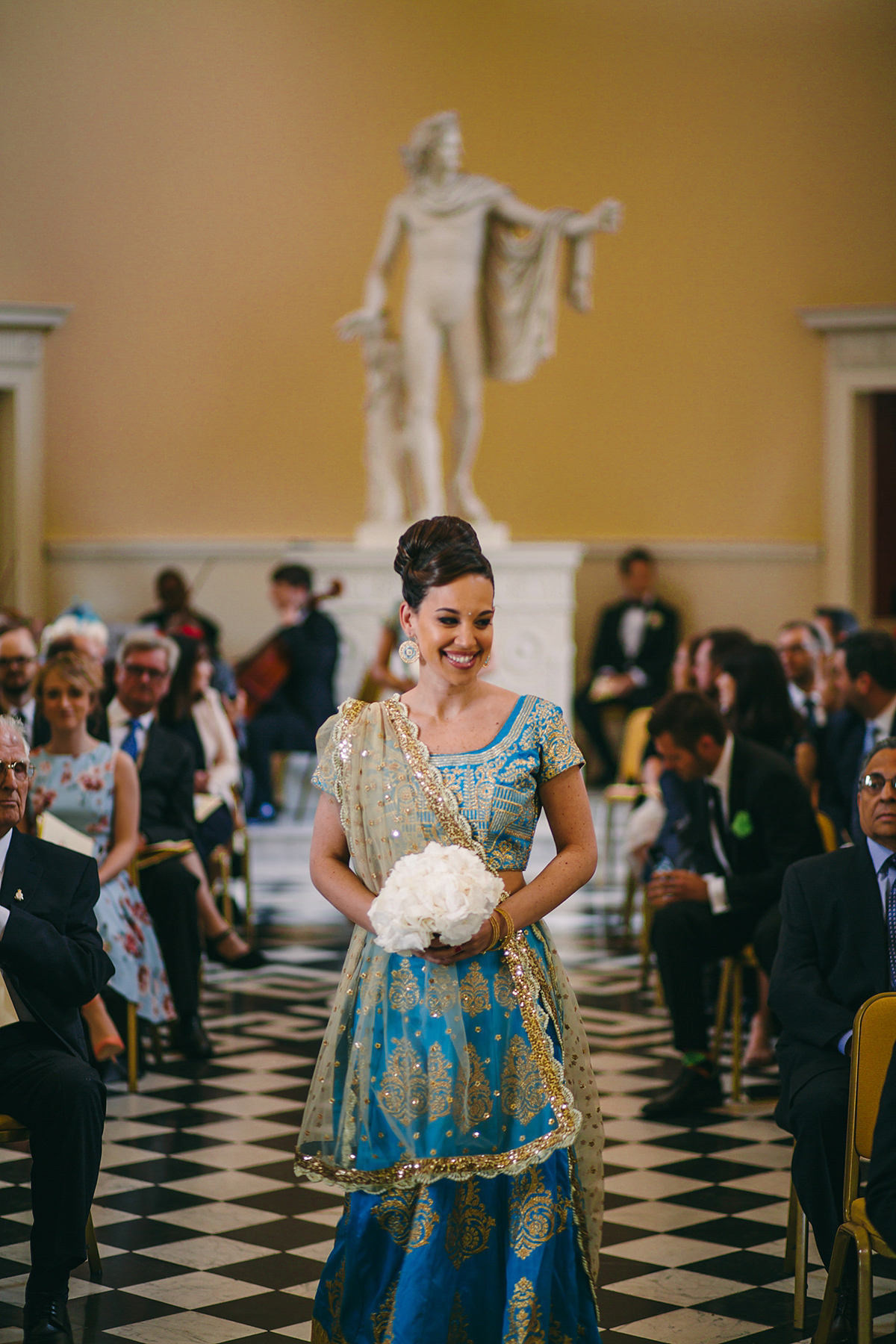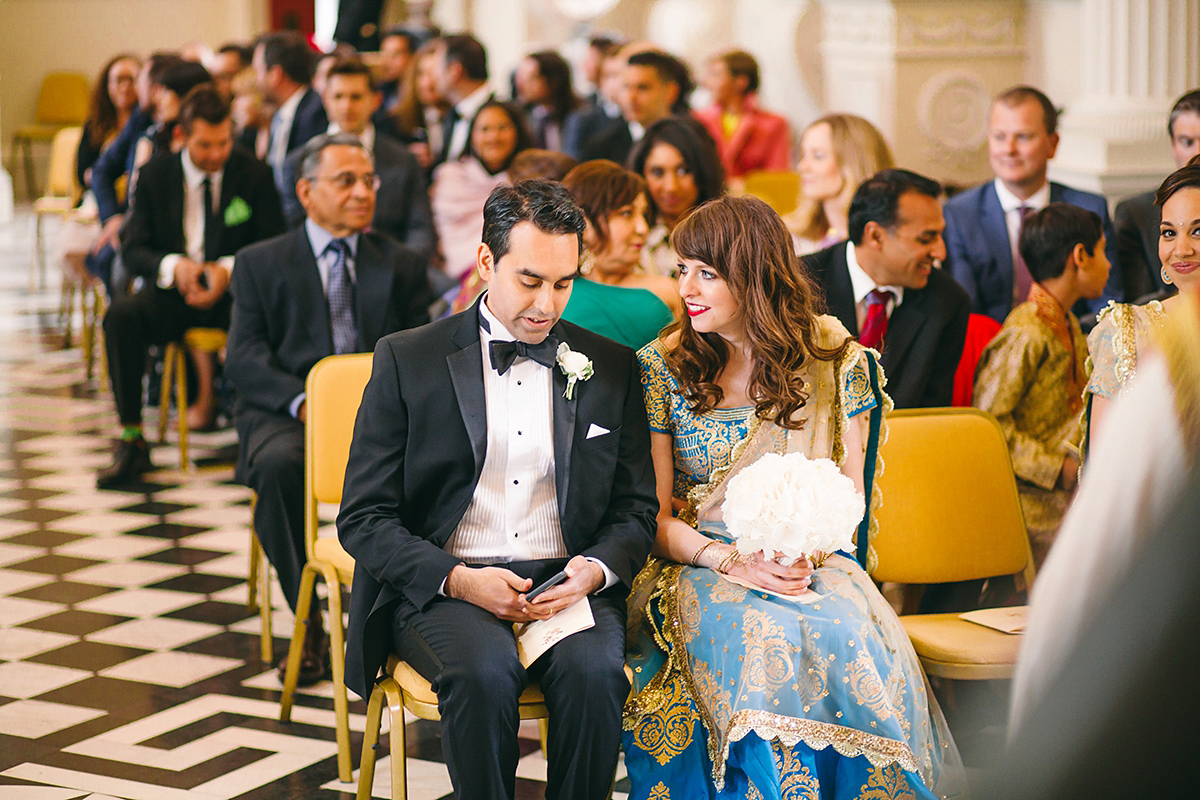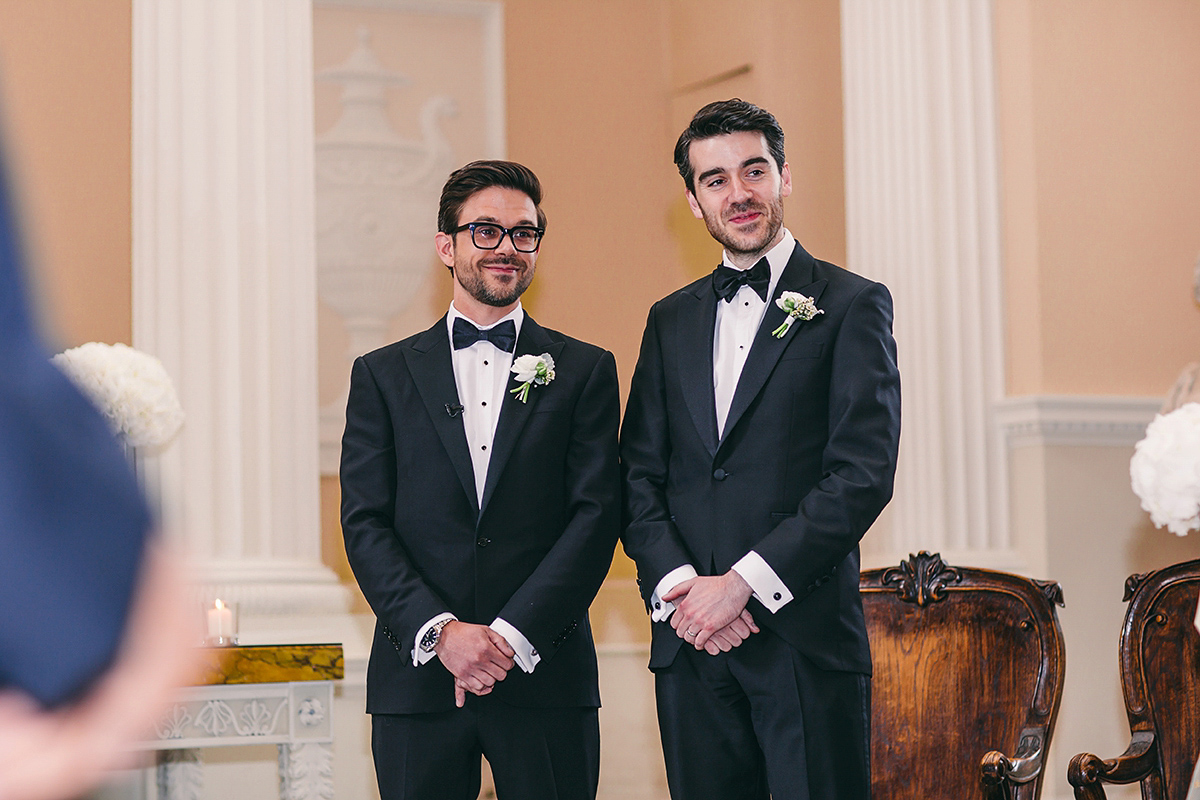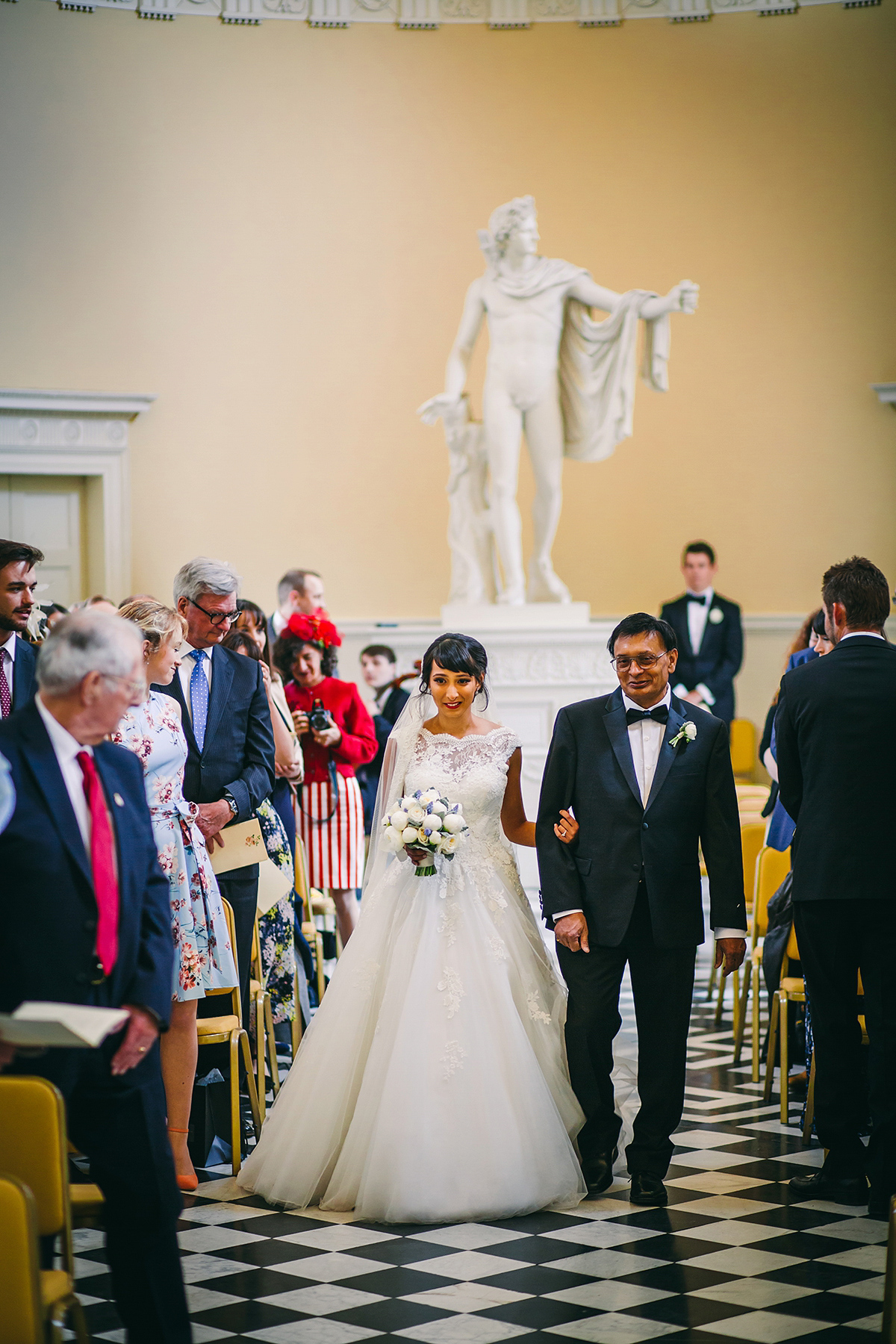 Sabrina and Nick's backgrounds were celebrated, as they incorporated both a Hindu and Anglican ceremony into their day.
"In the Great Hall for the Anglican ceremony, my father accompanied me to an acoustic version of the Smashing Pumpkin's 'Today', played beautifully by string quartet Horizons Strings, who took the time to learn the song."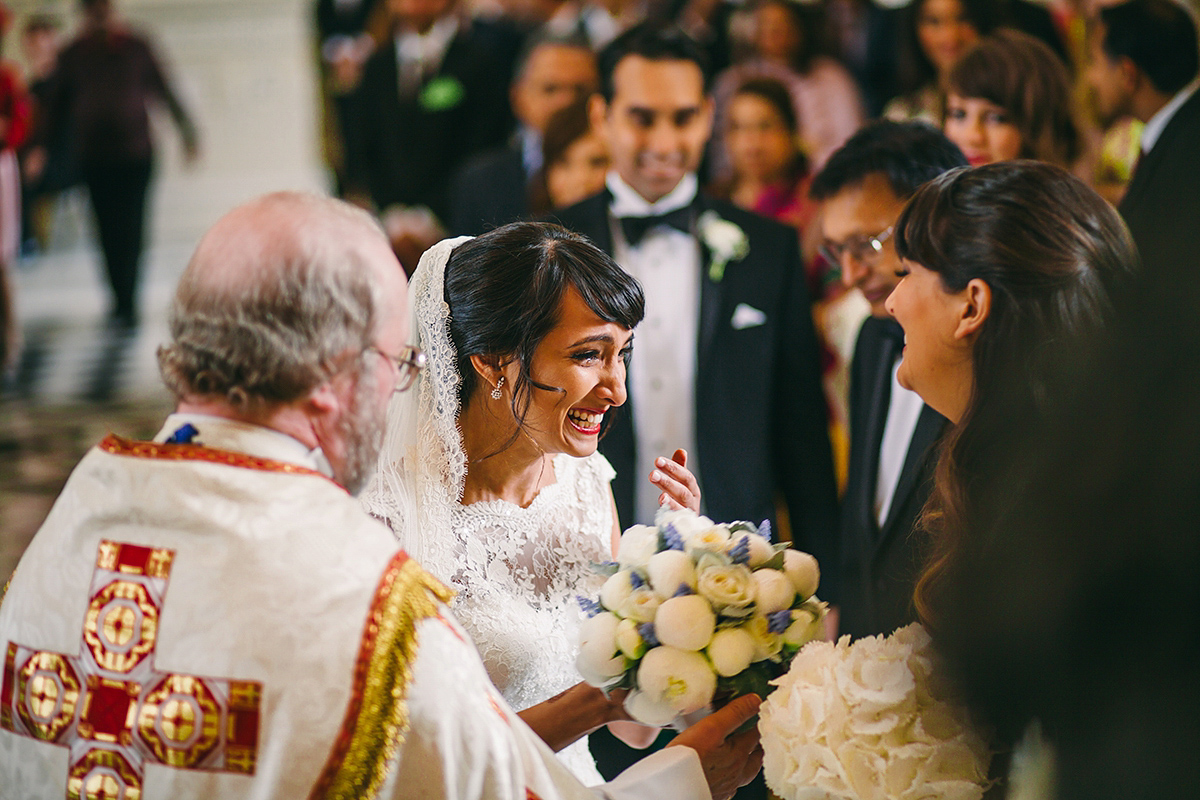 "The readings were 'Love' by Roy Croft, which I chose as it encapsulated how we feel about each other, and 'Song of Solomon 2:10-13; – one of the more lovely passages from the Bible which did a good job of again describing our journey."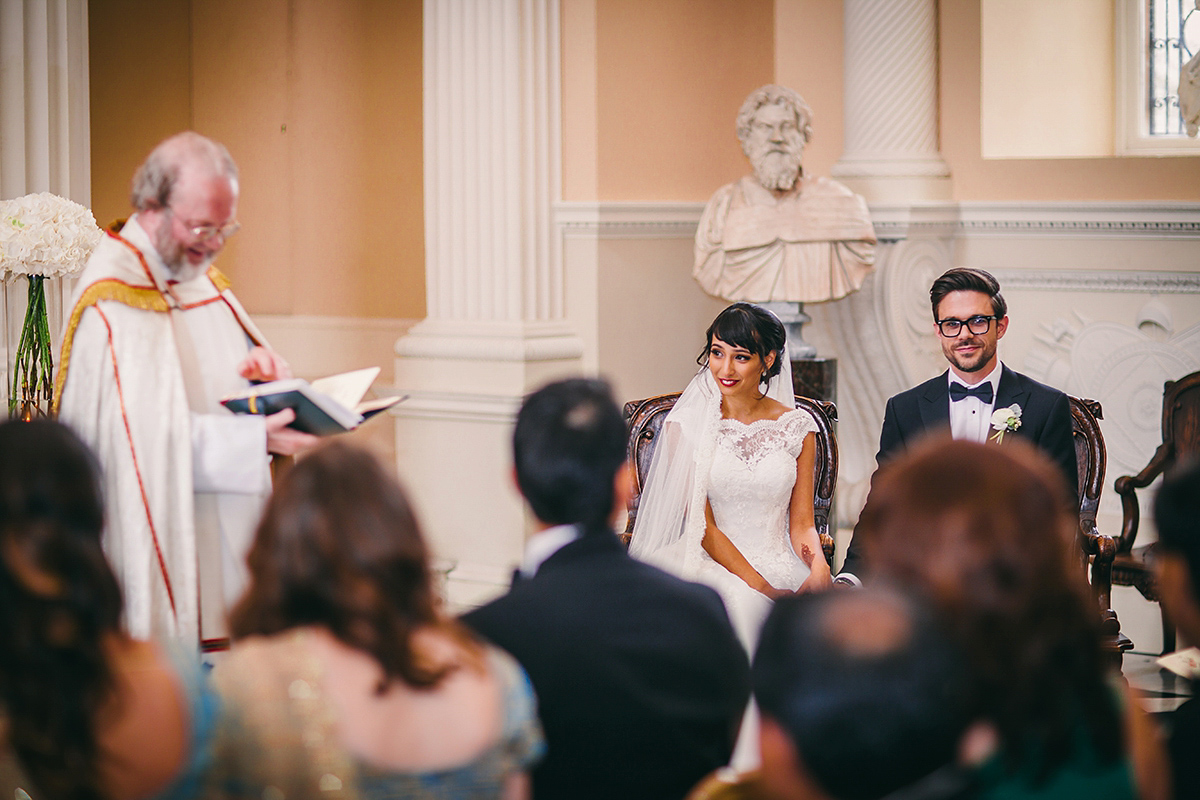 The couple's custom-designed rings were from David S. Diamonds and Chris Collicot from Madalena Studio designed their customised, high quality stationery.
"We wanted to explain both the Hindu and Anglican ceremony, so our wedding program was 14 pages. Chris was very accommodating and patient!"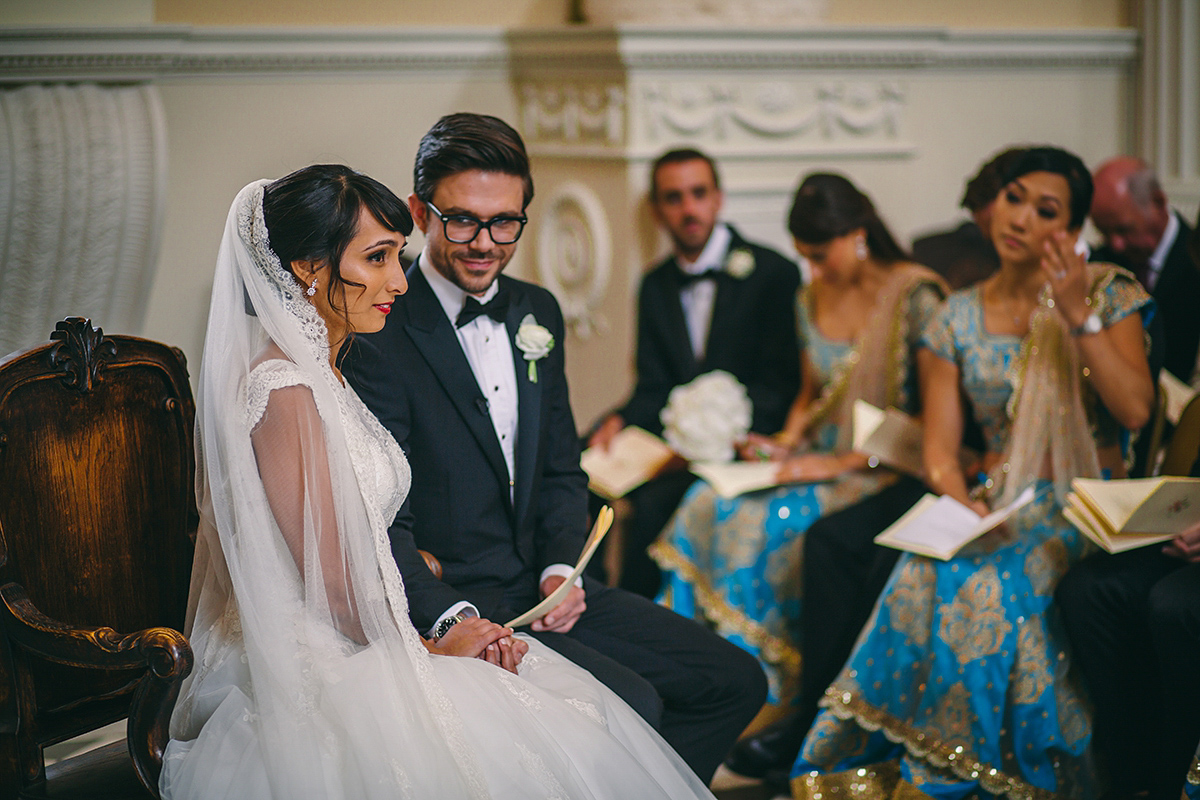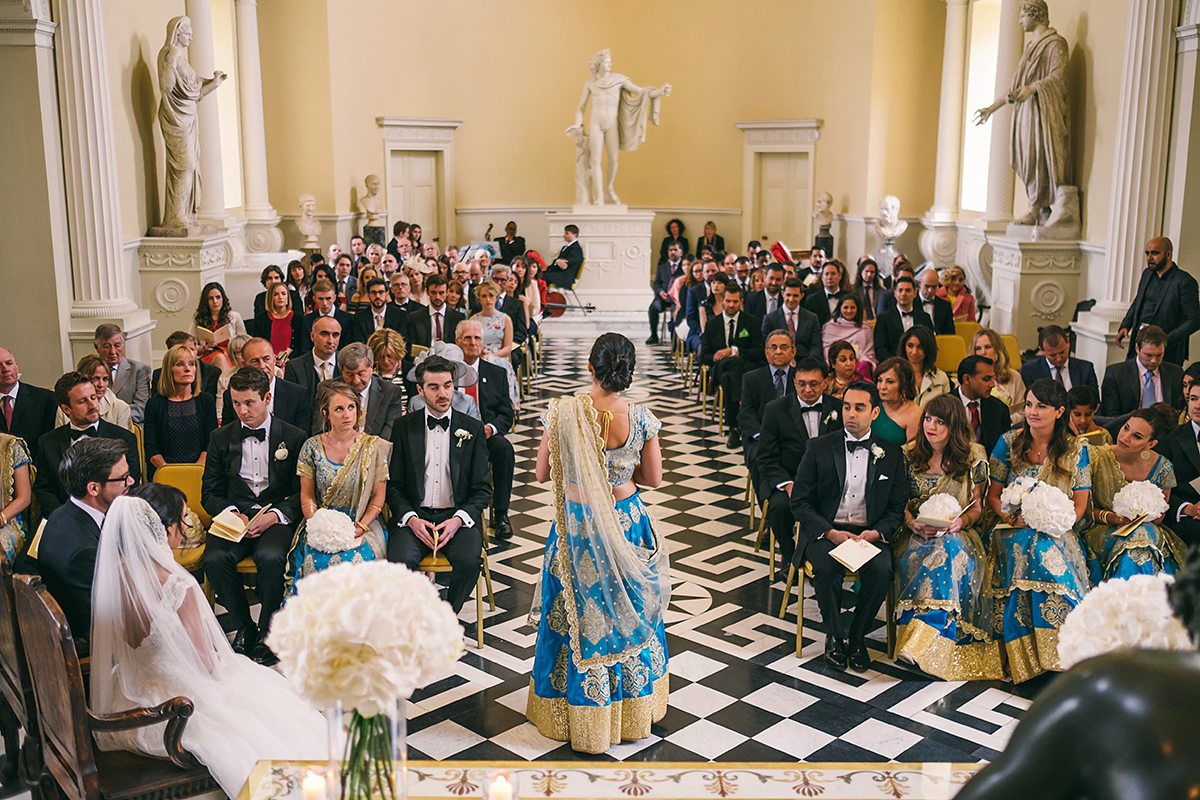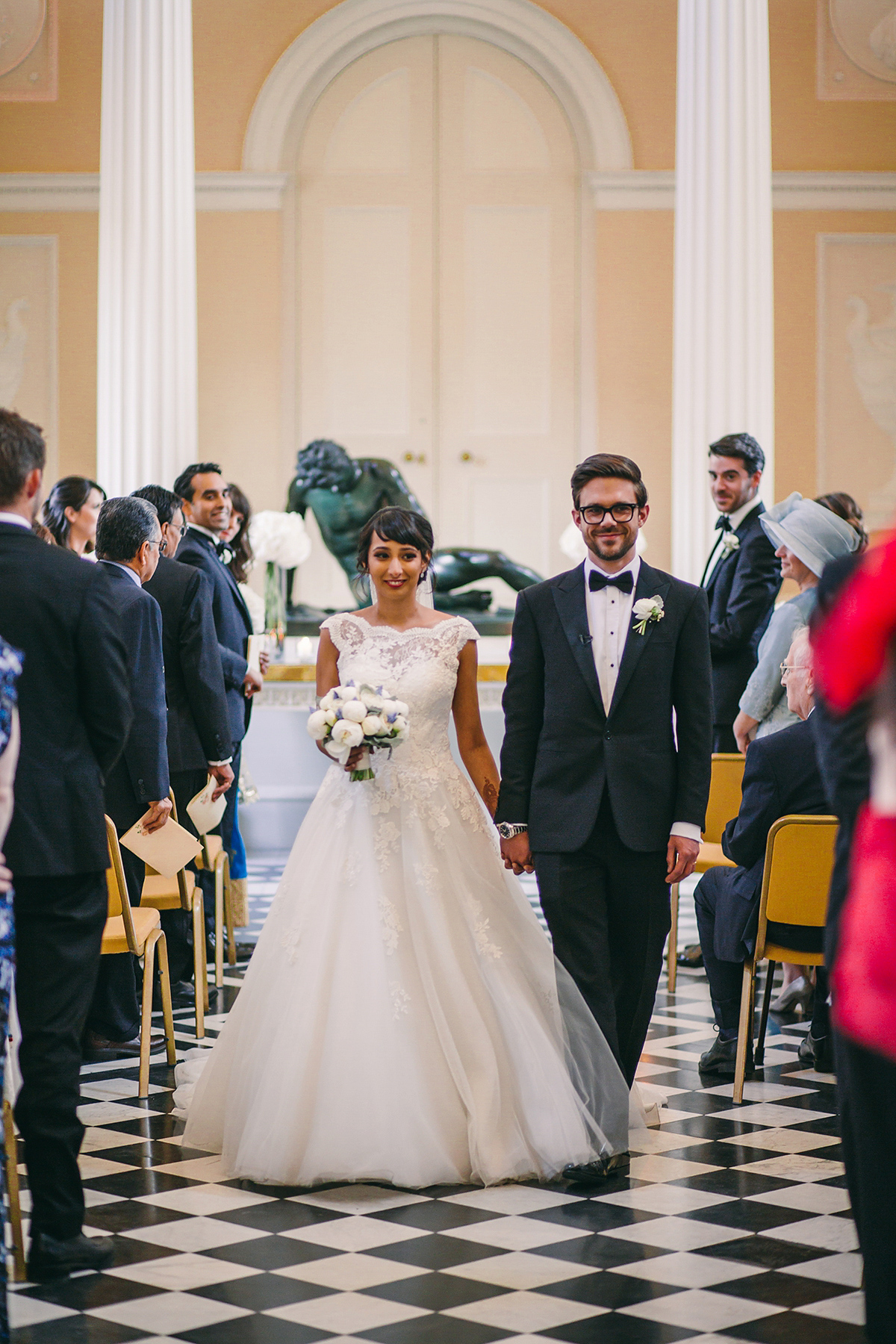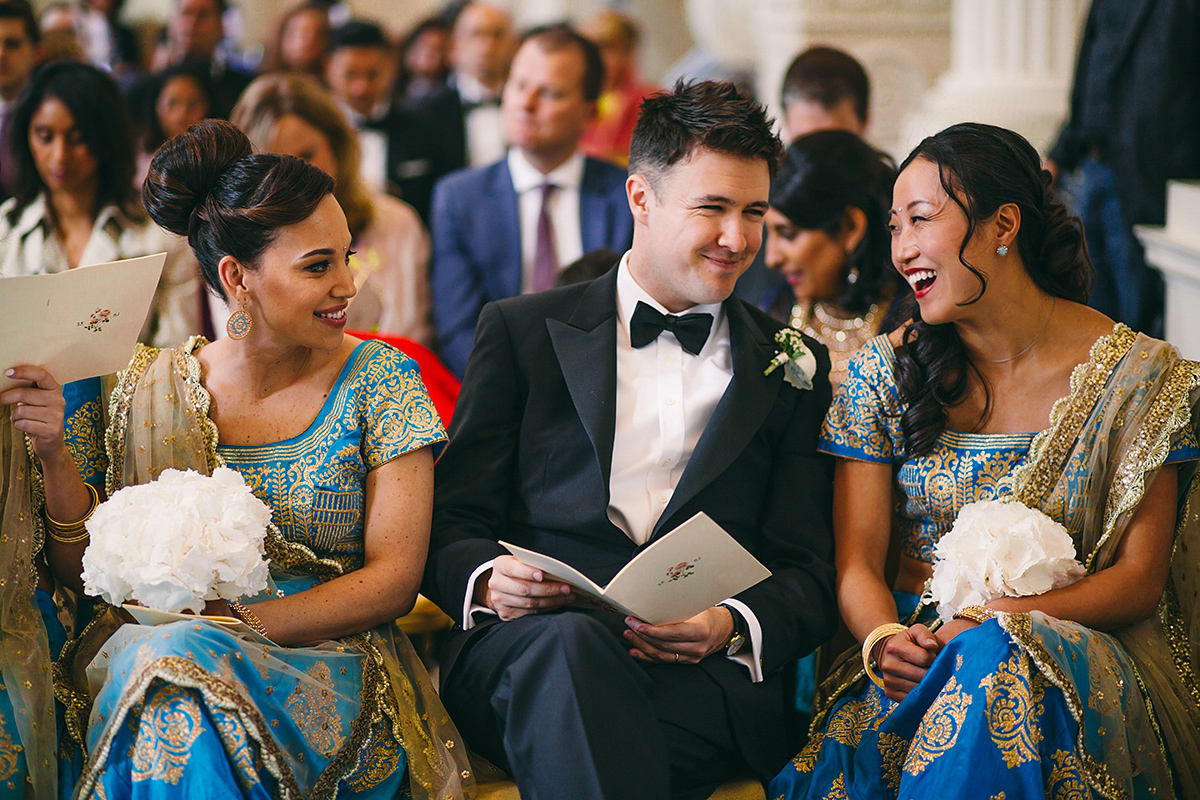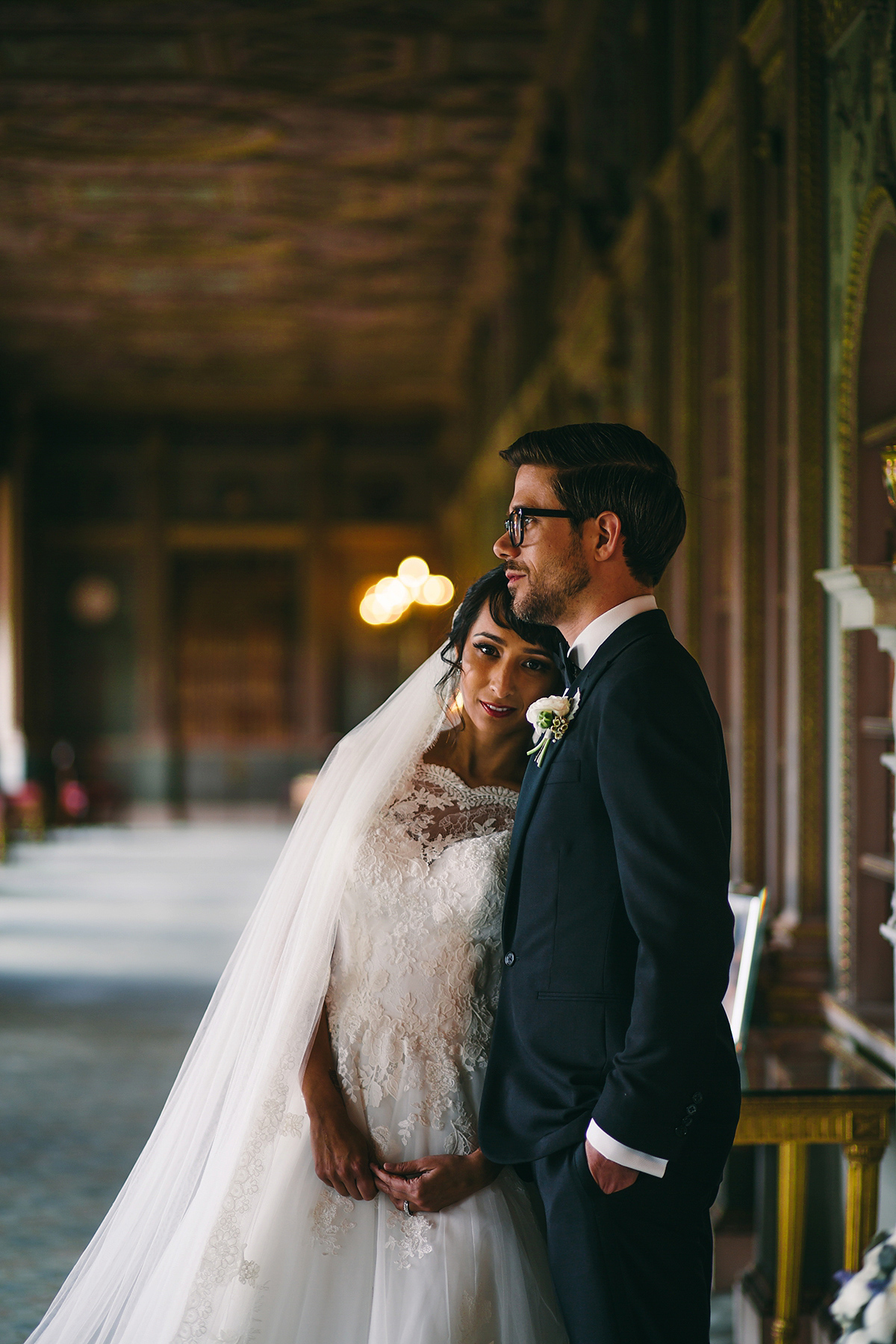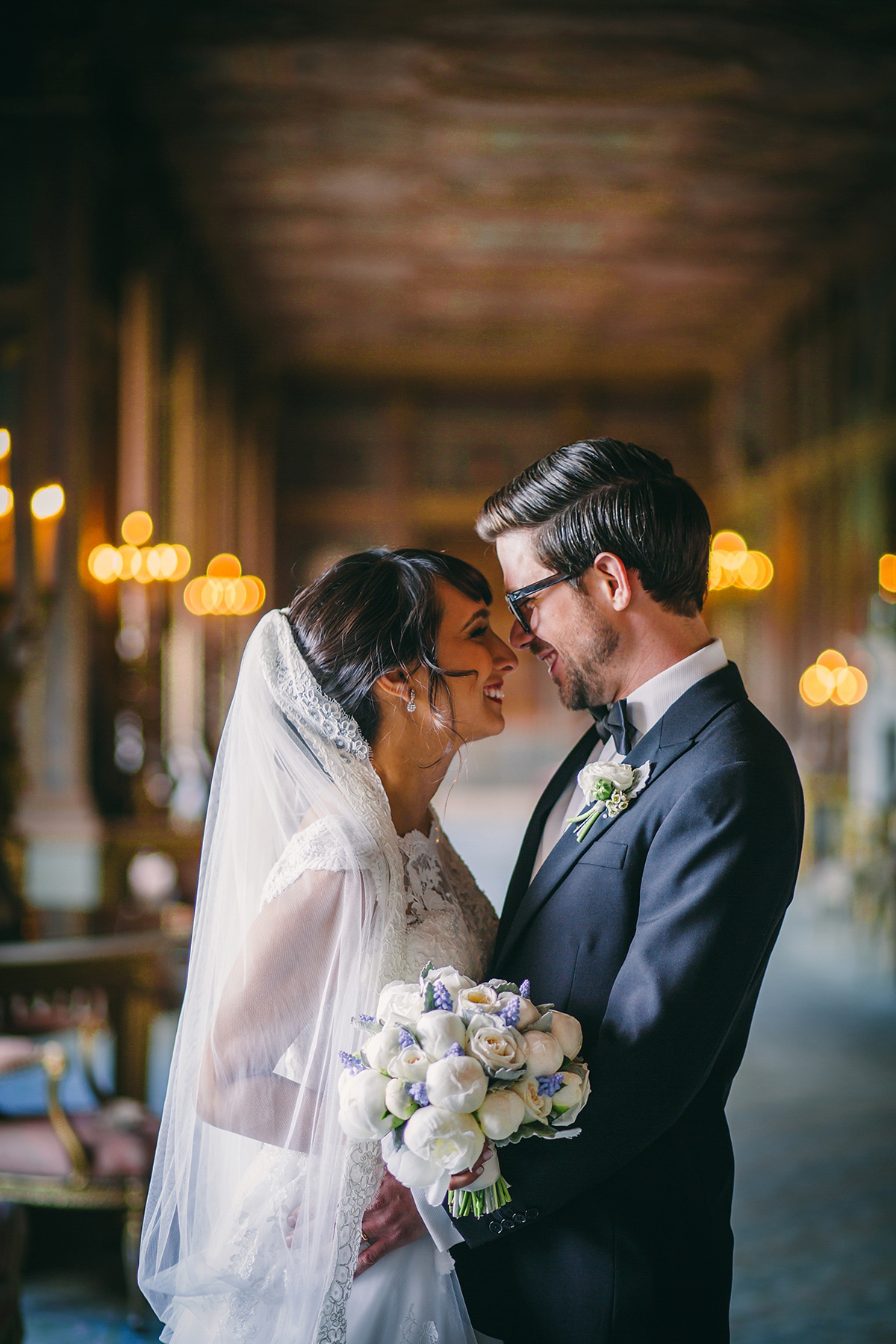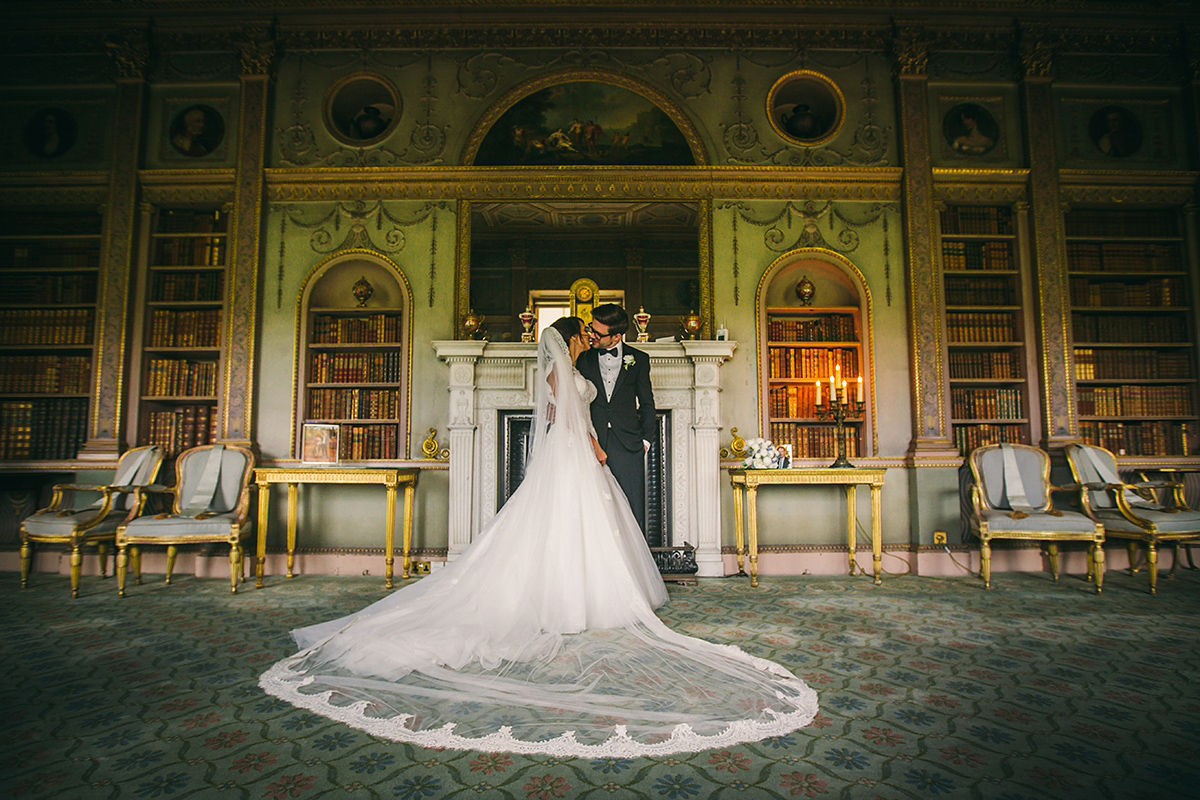 Guests then retreated to the Great Conservatory where the afternoon sunlight flooded in for the couple's Hindu ceremony. I adore the brilliant red colours and all the traditional ceremonial elements. How incredibly beautiful does Sabrina look in her simply stunning Indian Red lengha from Well Groomed? This was the groom's favourite part of the day – so I'll hand over to Nick and let him tell you all about it.
"Sabrina had been brought in on a doli, but was hidden from me by a veil held up by my brothers who were constantly telling me how amazing she looked. Once she sat down, the veil was dropped, and I could see for myself how beautiful she looked. I'll remember that look forever."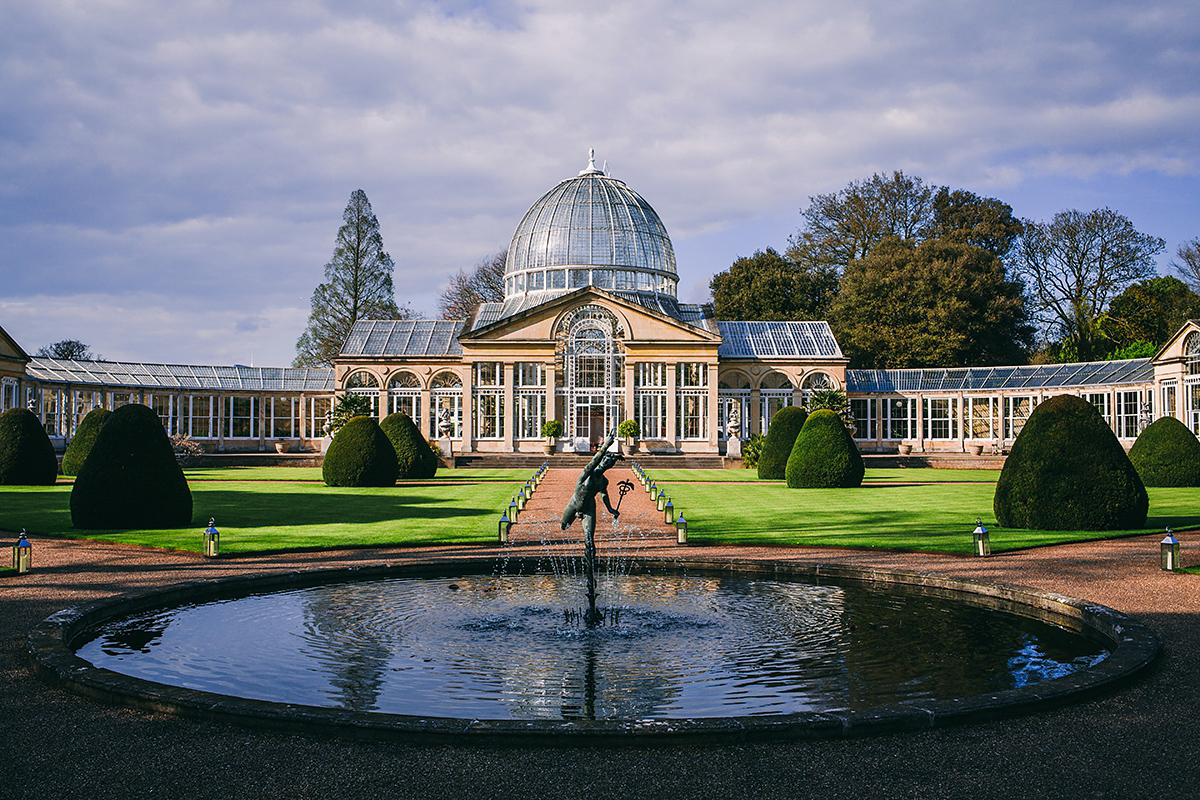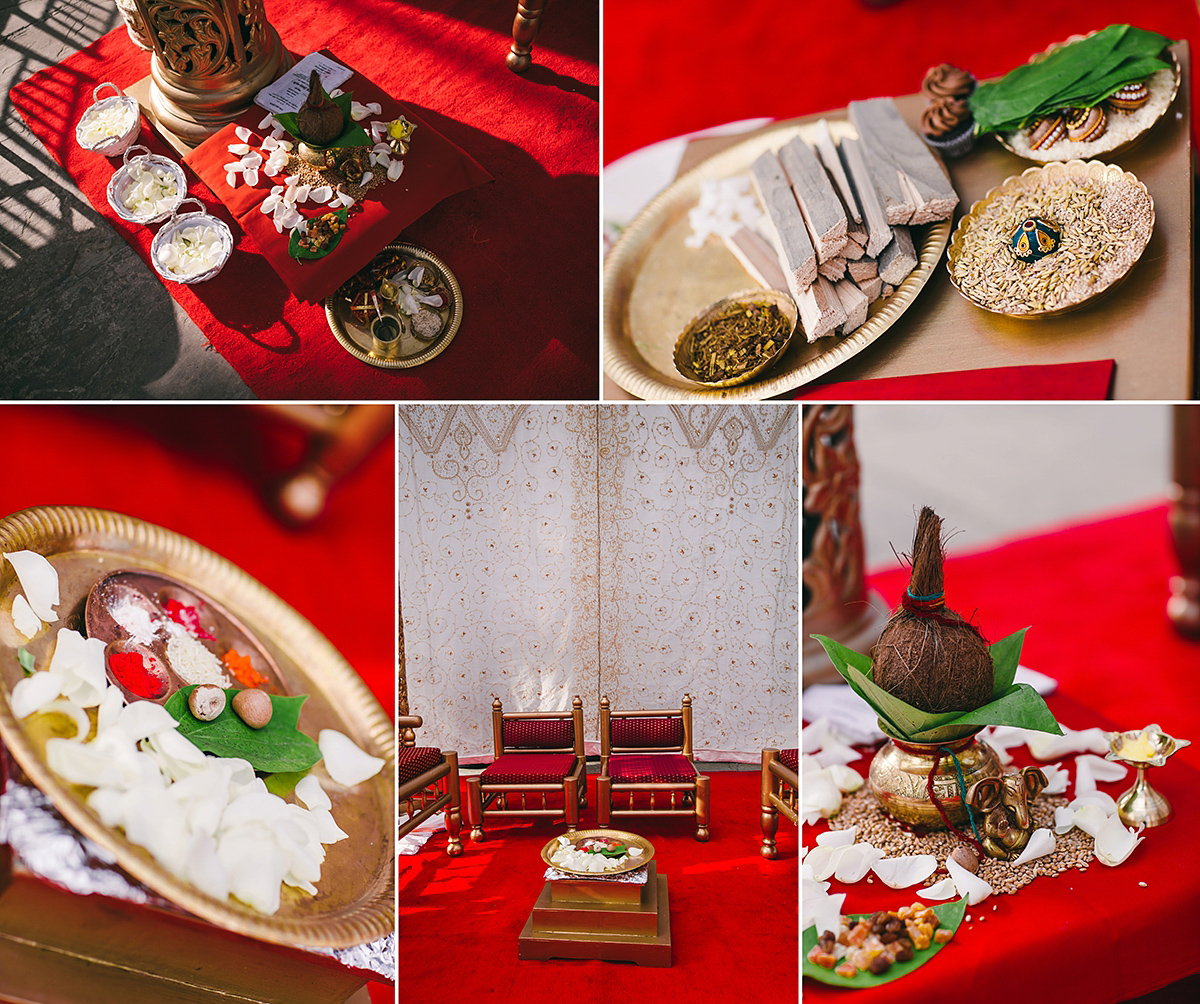 "The food and service was excellent. Ragassan Catering also made sure Nick and I were fed in between ceremonies! And Jen's Cakery, who provided our delicious cakes, were also very accommodating, friendly, helpful, creative and stuck to our budget."
The guests partied on into the night with a DJ via Disco Wed – and the newlywed's choice of first dance song was just lovely.
"'Can't Help Falling in Love With You' by Elvis was our first dance song for a couple of reasons. First, because we're terrible dancers and needed something slow! Second, because we wanted something classic. Third, because it was a song that described how we met – we fell in love quickly and right from the first date."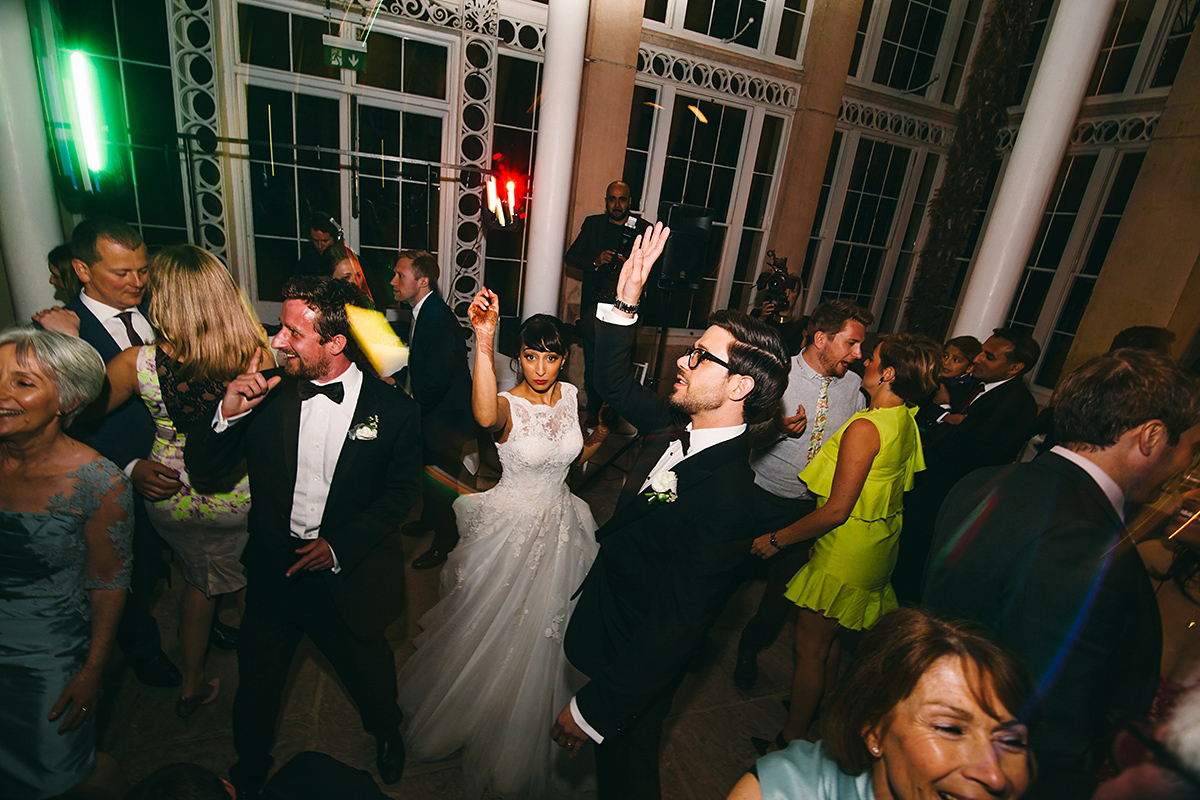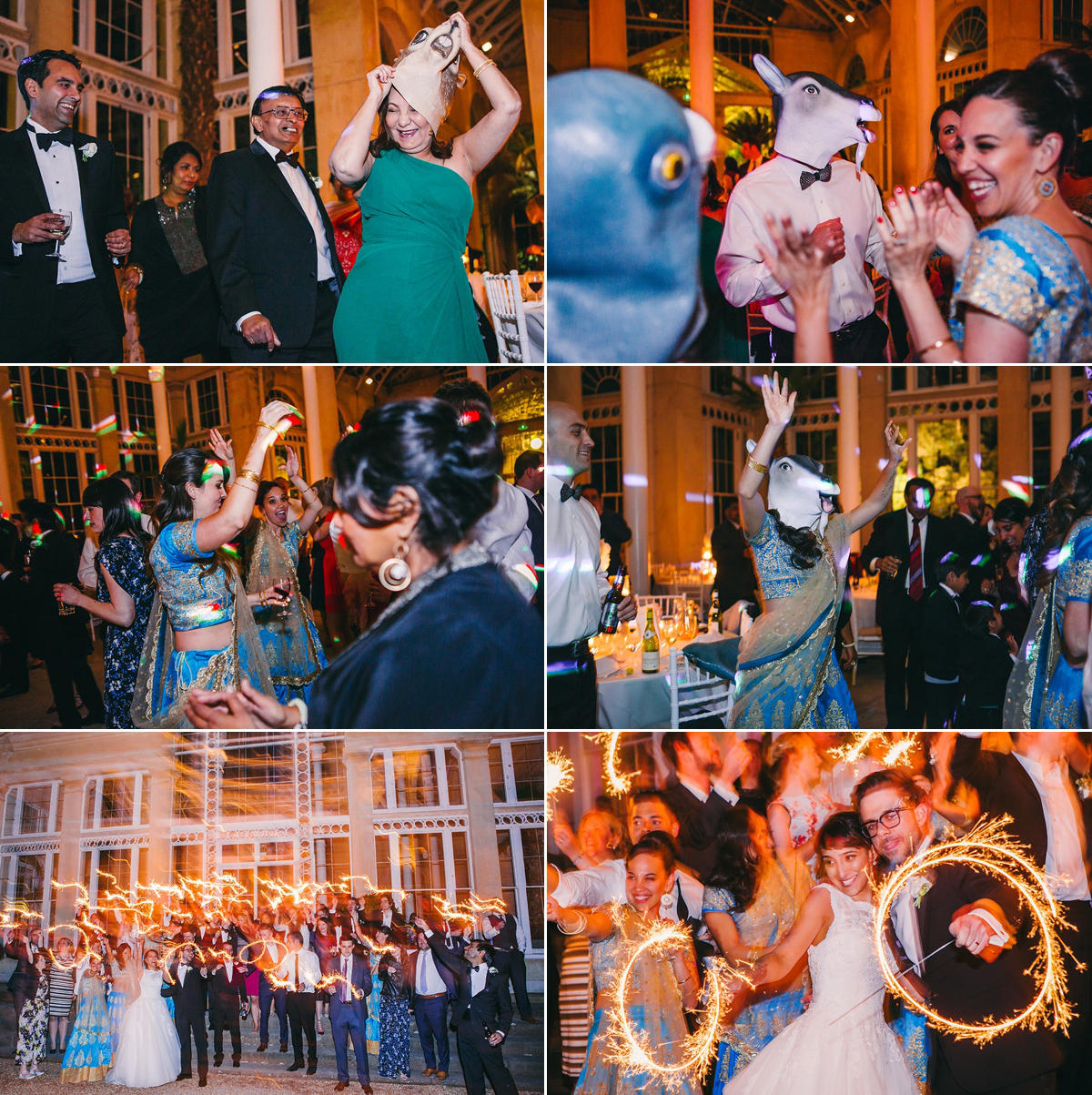 Words of Wedded Wisdom
"Try to focus on the fun to be had planning a wedding, and less on the minutiae – there's a lot of time you could spend on Pinterest and on the exact font for the program and it's very unlikely you'll remember that. What you will remember are the people, the fun and the event as a whole."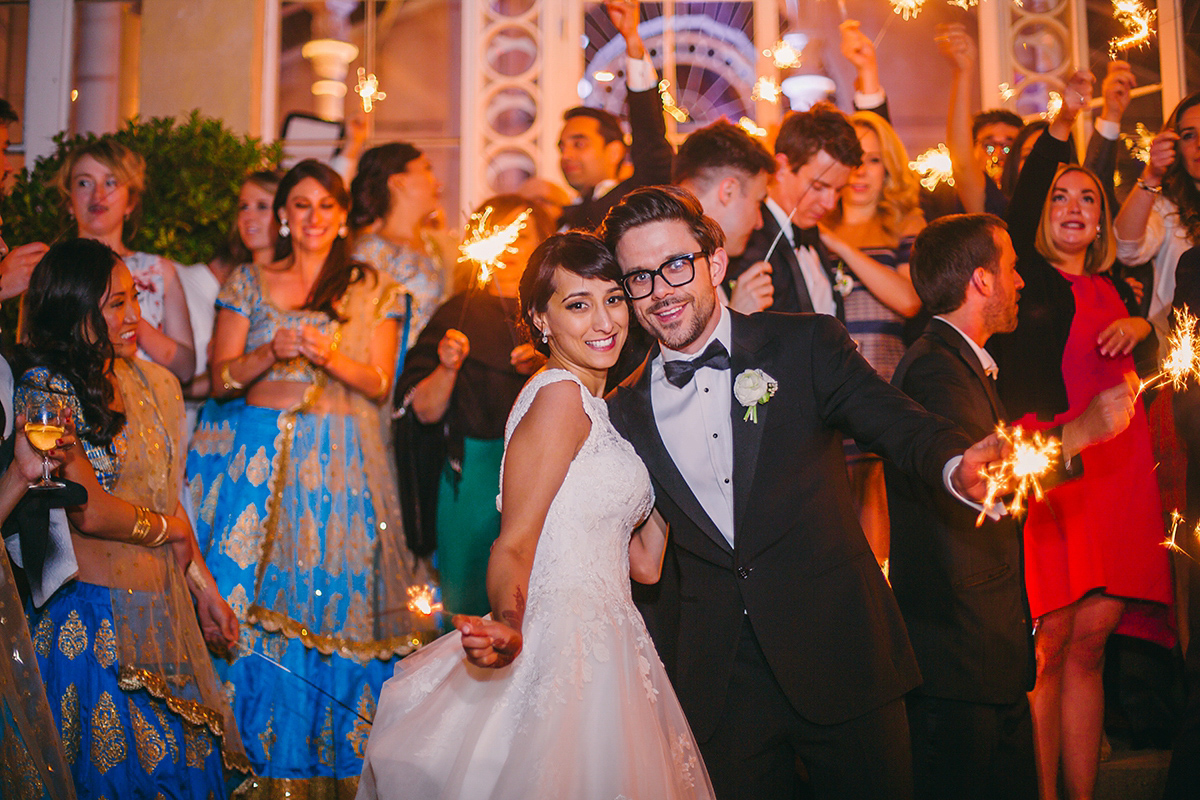 Ohhh what a lucky lady I am to be able to share such a delightful wedding with you wonderful readers! A special thank you to the talented duo from Viva la Wedding Photography for these heartfelt pictures and moving video – such beautiful memories for Sabrina and Nick to enjoy for all the years to come.
Have a jolly rest of weekend everyone and wish me luck – I'm off to the airport to pick up my in-laws! I still remember fondly when I was welcomed into their family on my wedding day, so I'm very much looking forward to showing them my homeland and the little life we've created here in sunny Oz by the beach.
Love Jo -x-