We've made it to the weekend lovelies! It's the perfect time to catch up on wedmin you may be putting off (tricky table plan anyone?), or look into booking a holiday to escape to warmer climes – I hear it's a tad chilly in the UK right now. Perhaps this lovely summer Spanish wedding I'm about to share will help warm you up. So sit back with a hot beverage, relax, and soak up these utterly delightful images by Sara Lobla Photography.
On the 4th of June earlier this year, Margarita and Xavi prepped at Hotel La Florida, then married at Casa Castanyer, the home of Margarita's parents.
"Our wedding was rustic in style and we chose a colour scheme of moss green and cream. Marta Gelabert from La Puta Suegra did a great job as event stylist – everything went smoothly and the decor was in the style we wanted. It was perfect!"
Photography by Sara Lobla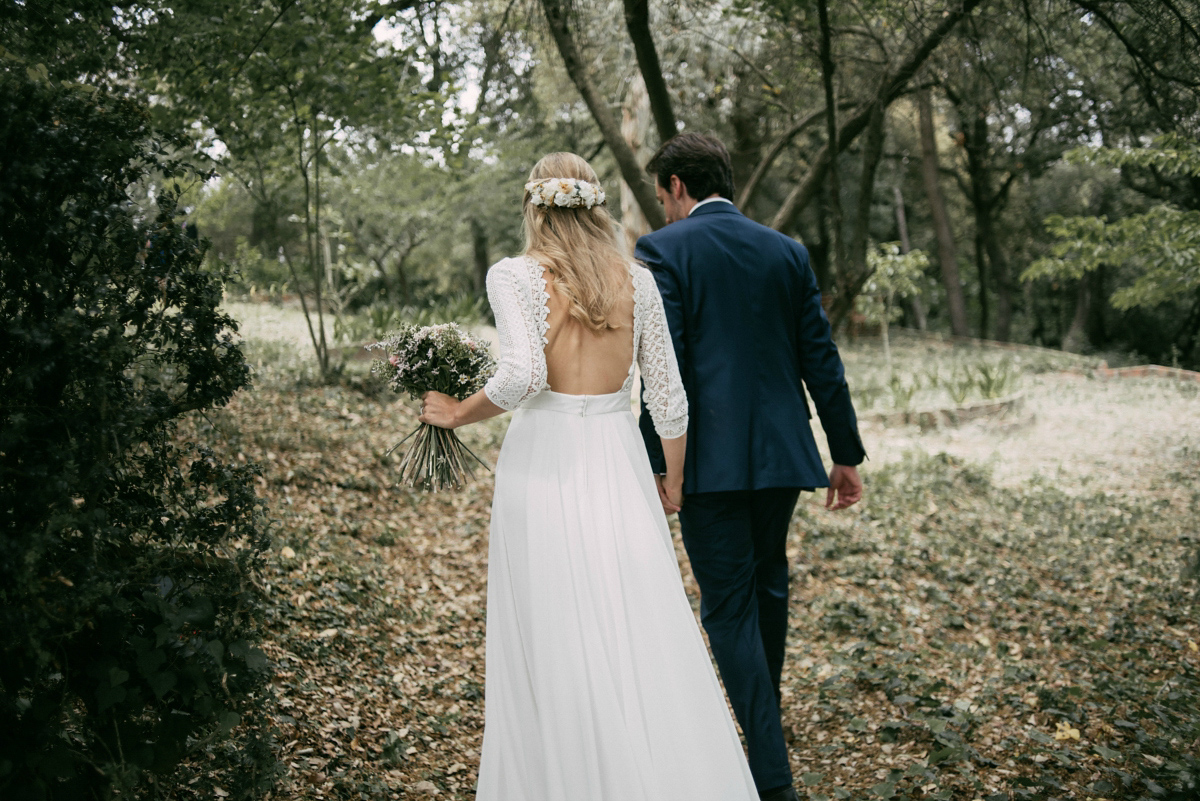 "We met at the wedding of my best friend. Xavi asked me to marry him while we were heading to Menanges Lake (La Cerdanya). The car skidded on the ice and we had to call emergency, but it was a special moment because we were very happy. We already have a one-year daughter, Claudia, and have been together for four years."I adore Margarita's beautiful backless Jordi Anguera dress, with intricate lace sleeves. Her veil was also from this very creative Spanish designer. She added a fabulous pair of heels via Un paso mas, a floral headpiece from Lito y Lola and finished off with a spritz of Prada perfume. Her stylish hair-do and make-up was by Mar Martínez.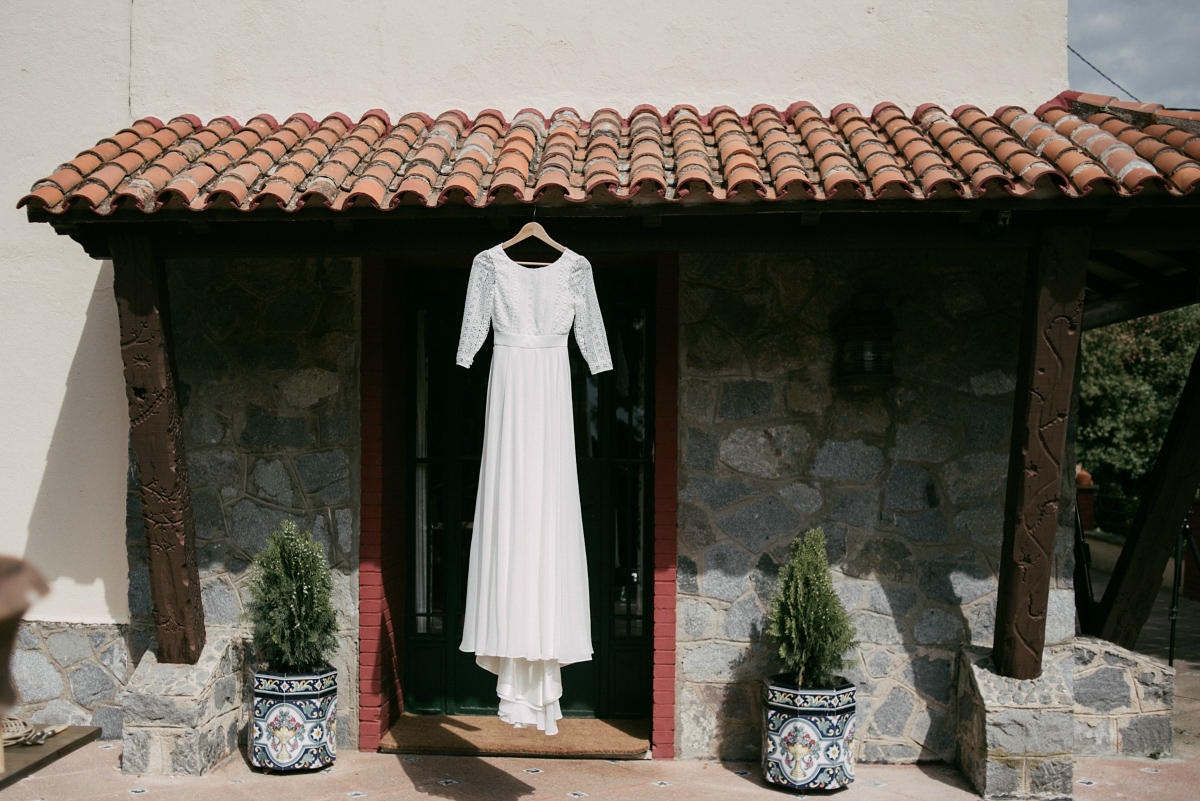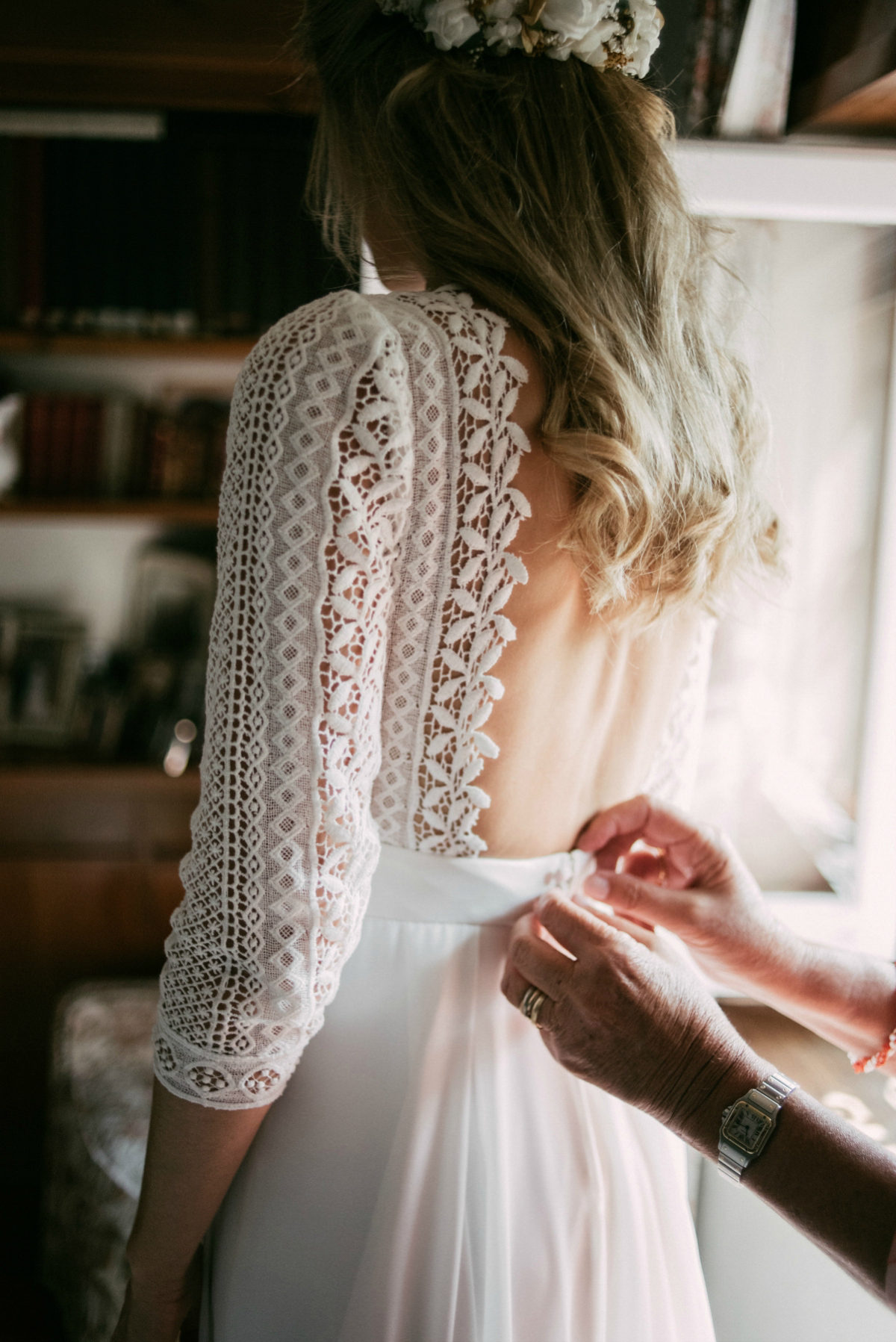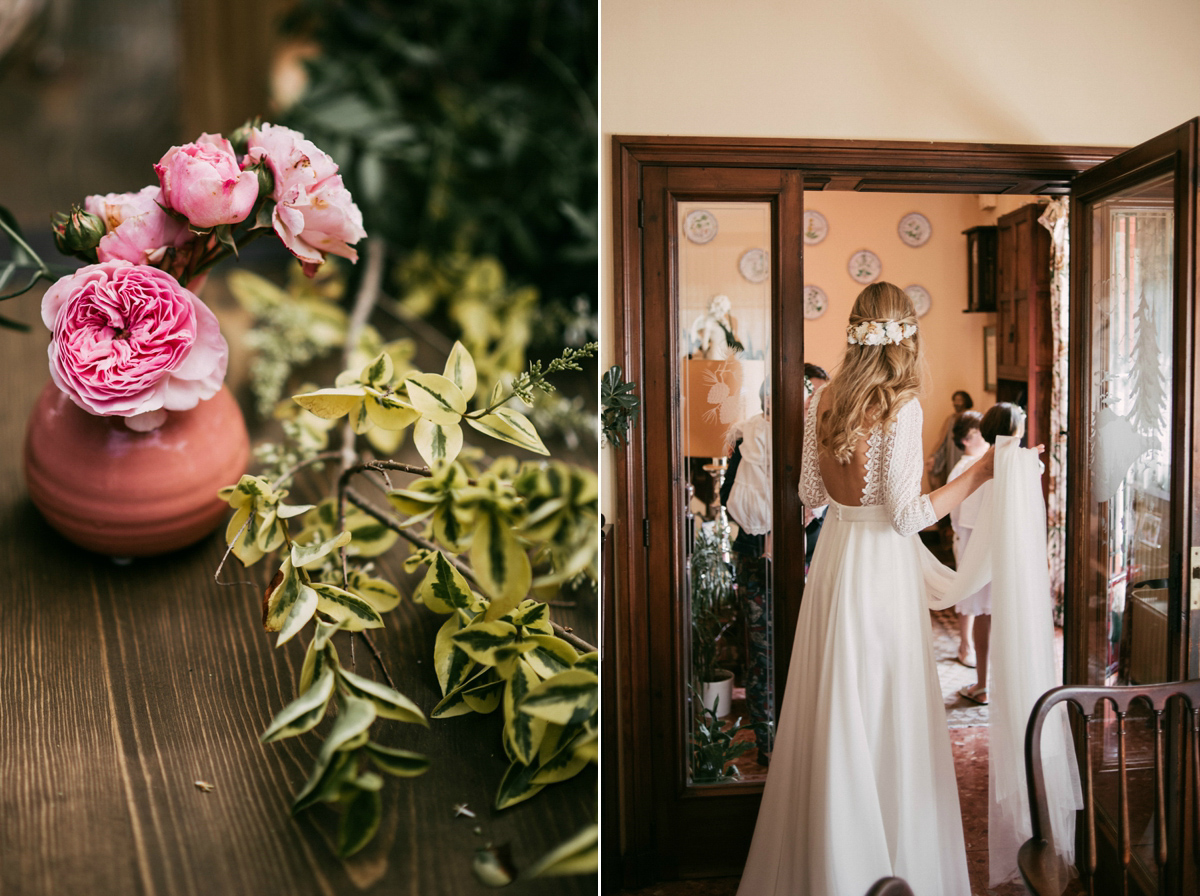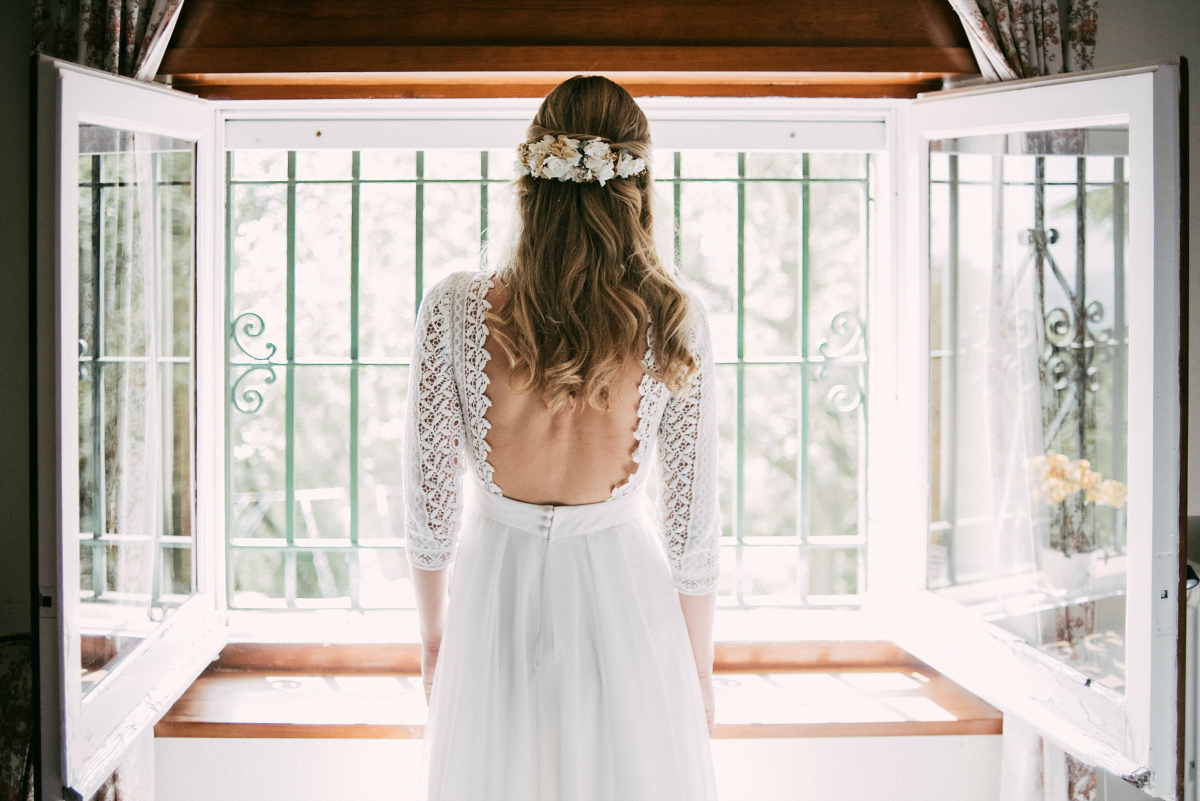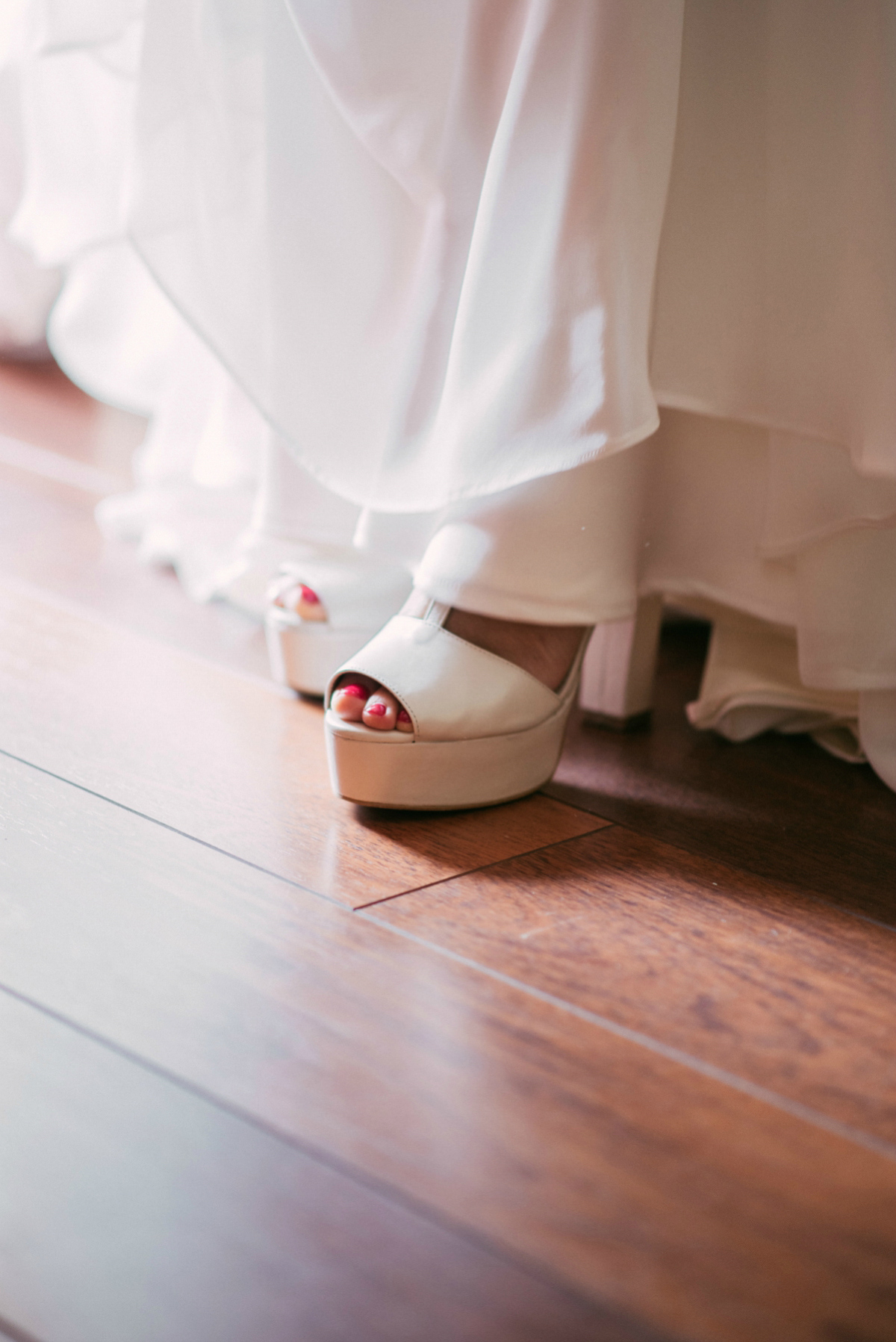 "Sara from Sara Lobla Photography is an amazing photographer. Her natural style captured all the special moments."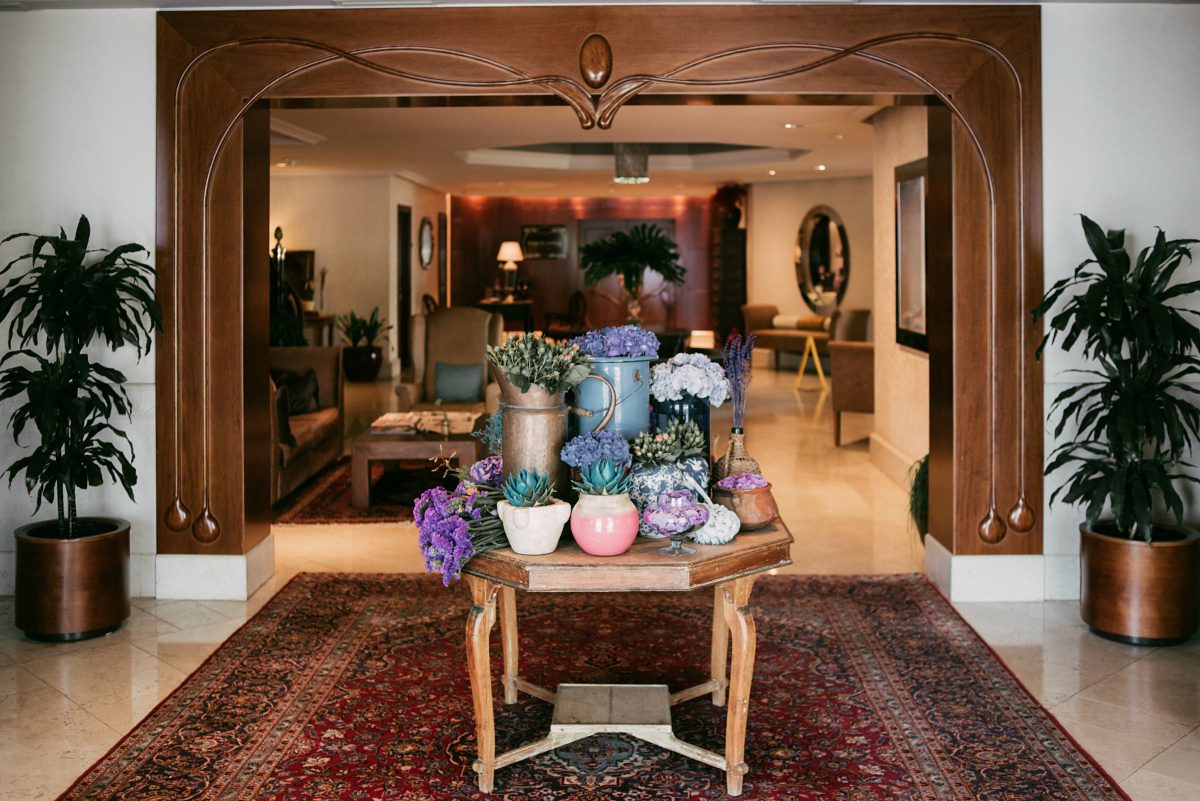 The couple's stylist Marta created the beautiful bouquet for Margarita and floral arrangements dotted around the venue in a relaxed, boho style.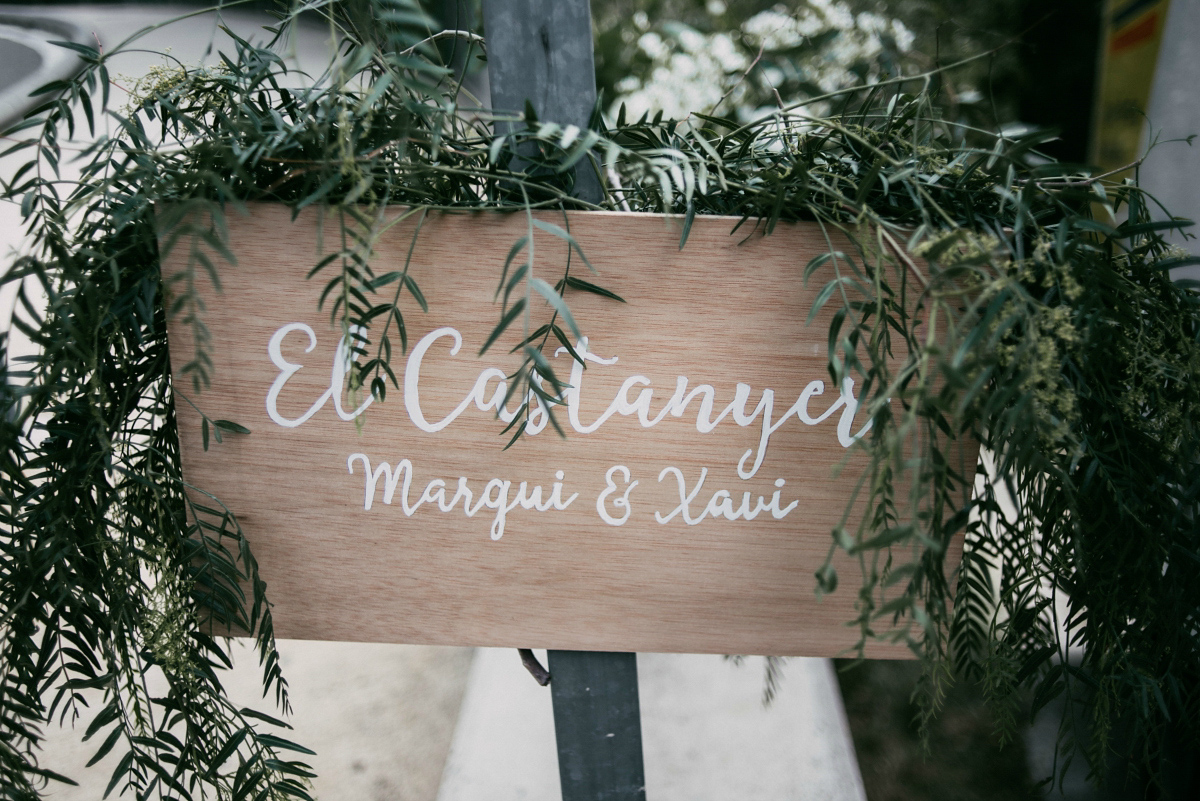 In a suave Señor suit and Hugo Boss shoes, Xavi accessorised his attire with his engagement watch from IWC.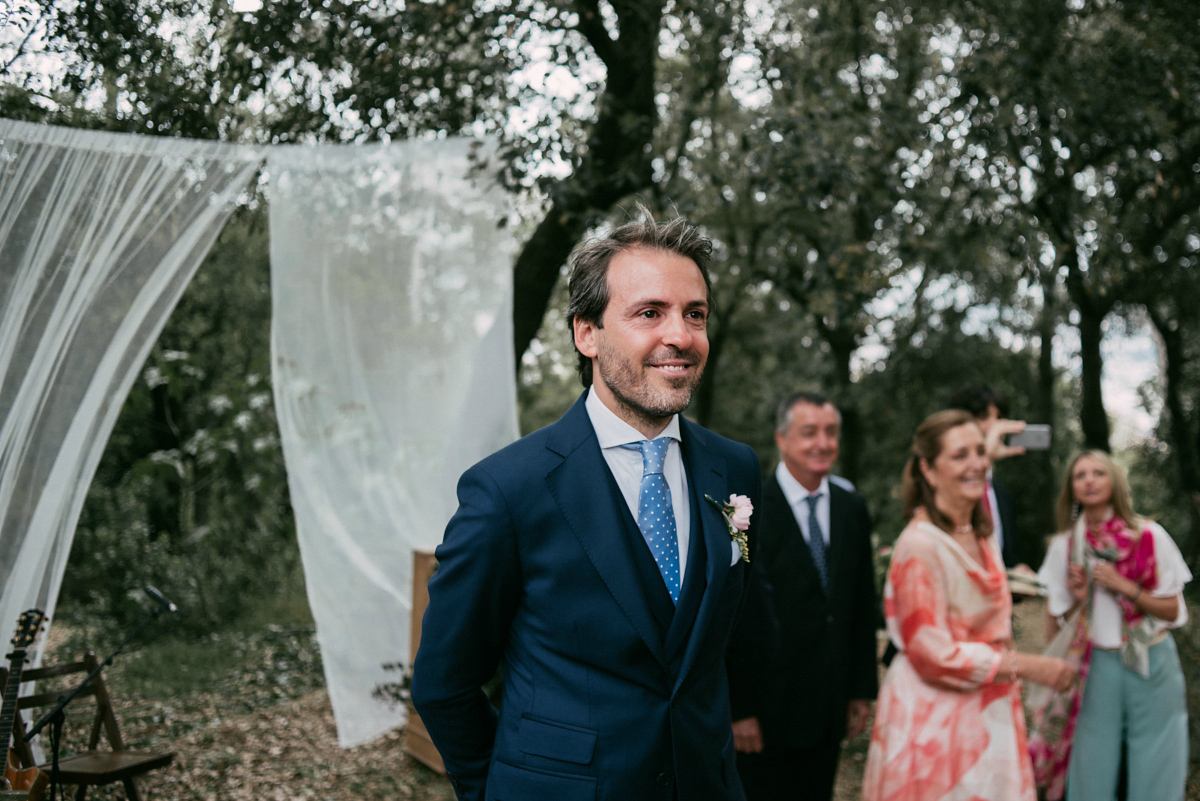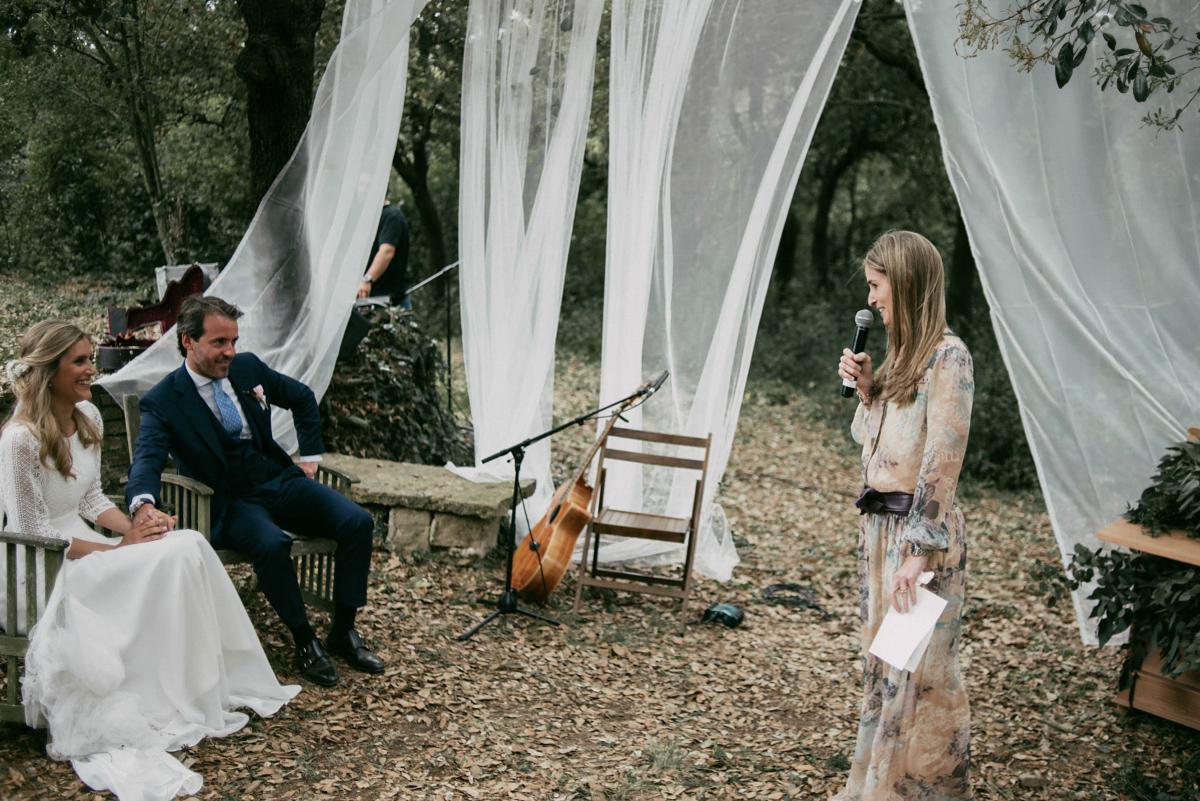 The setting for the couple's ceremony was absolutely stunning – amongst the trees in the forest on the grounds of Margarita's family home. Look at the sweet little guests all lined up in the front row of the ceremony, in pretty white attire and flower crowns for the girls. Too cute!
"The readings were by Santi (Xavi's friend), Bea (a friend of mine) and Paloma (my sister) and were very special because of the beloved ones who were with us."
"Puig Doria created our rings – I love the quality and style."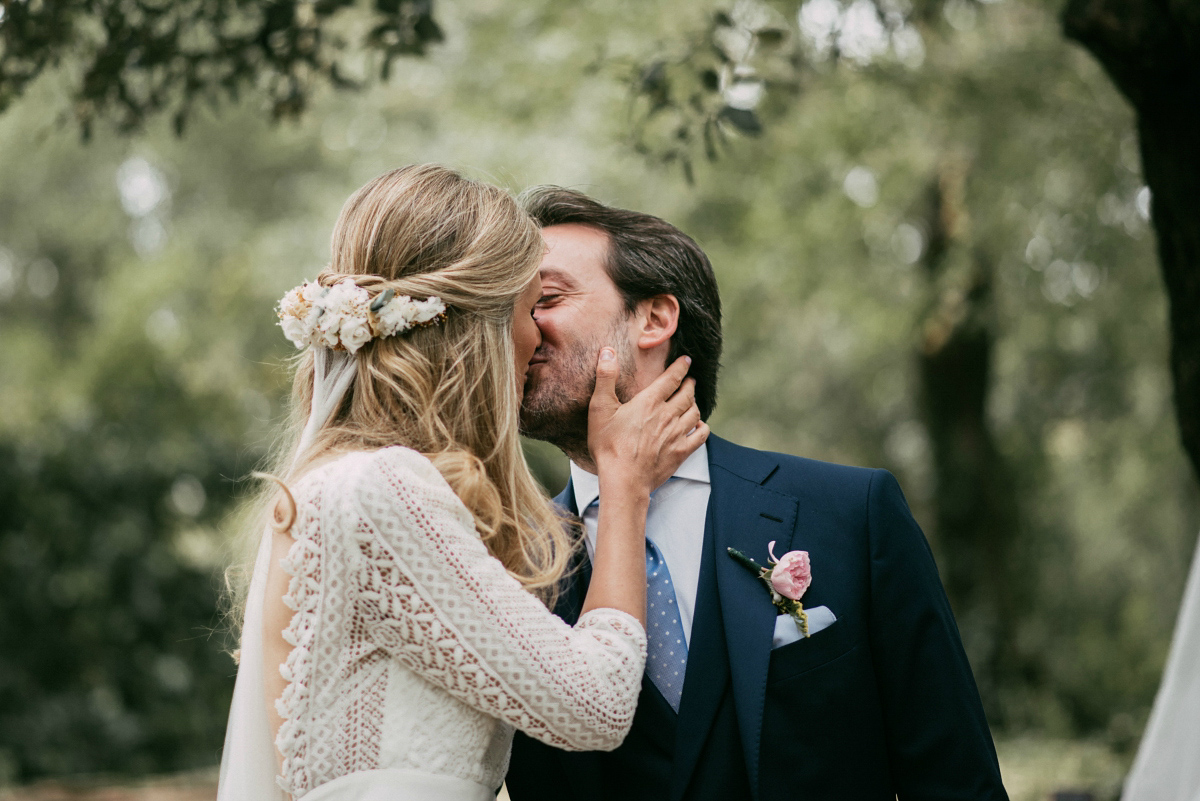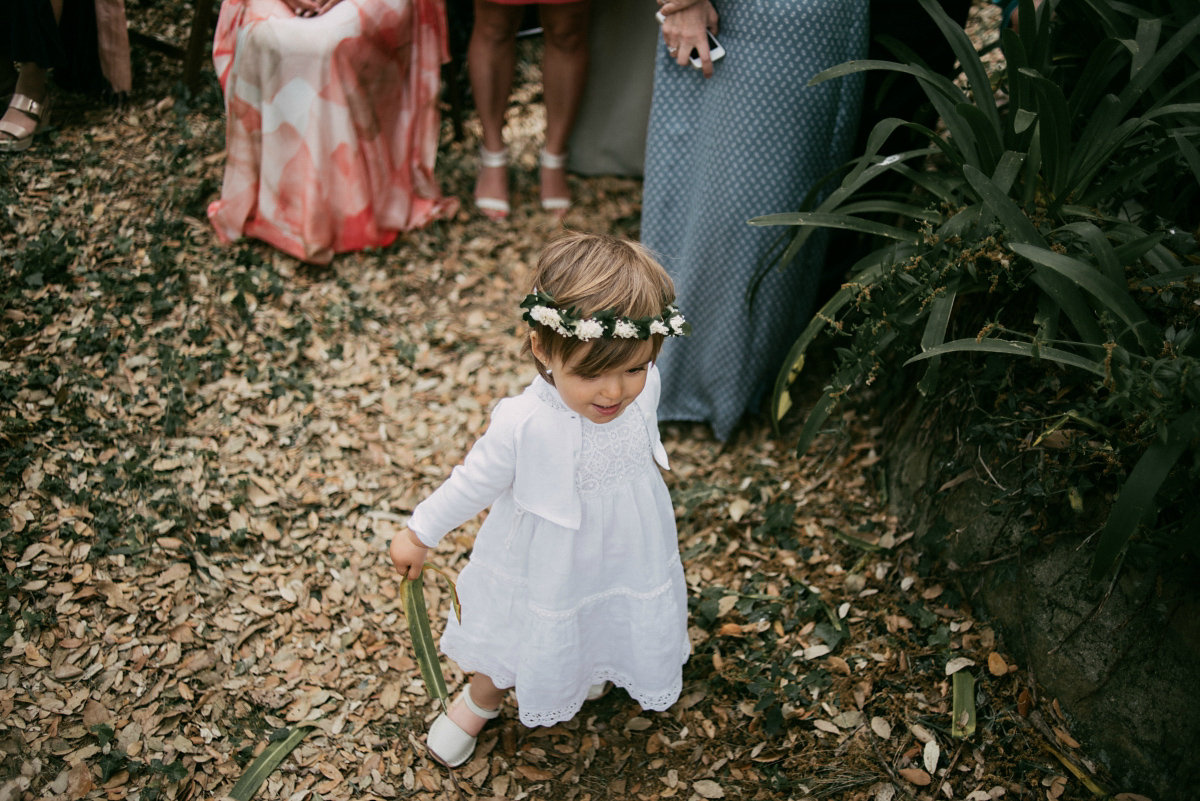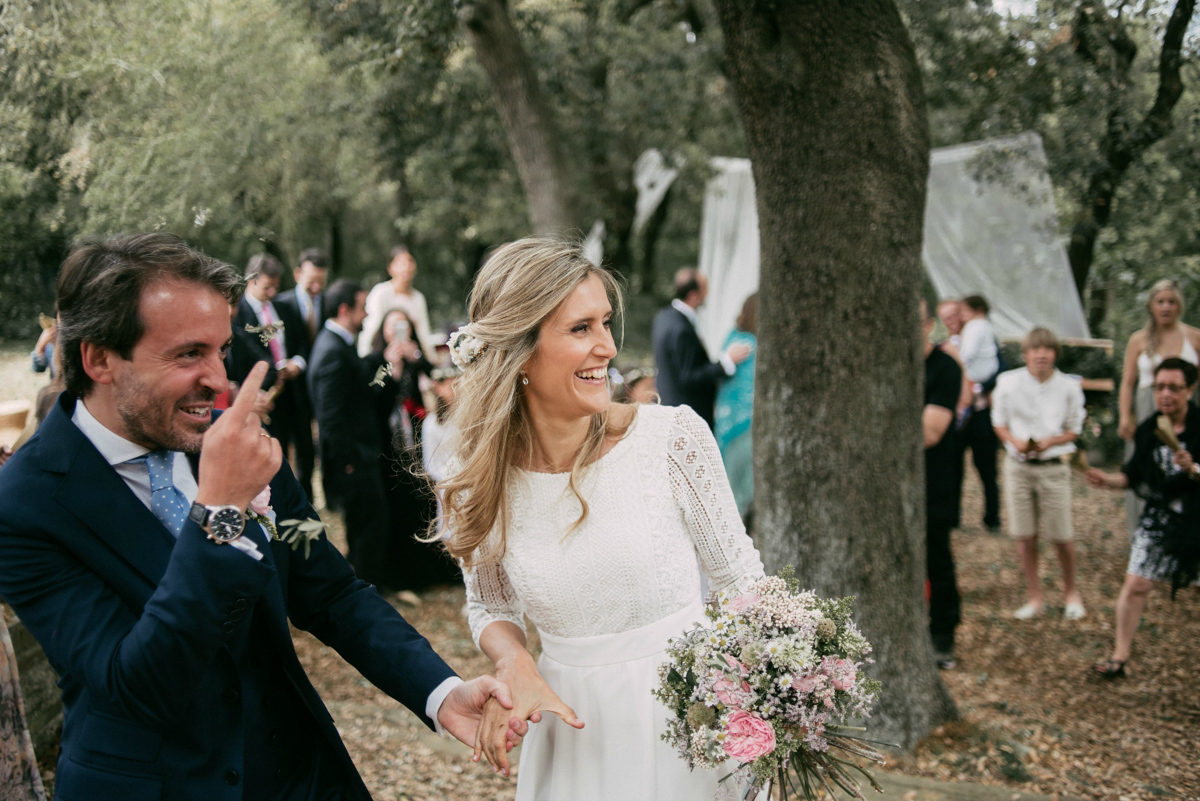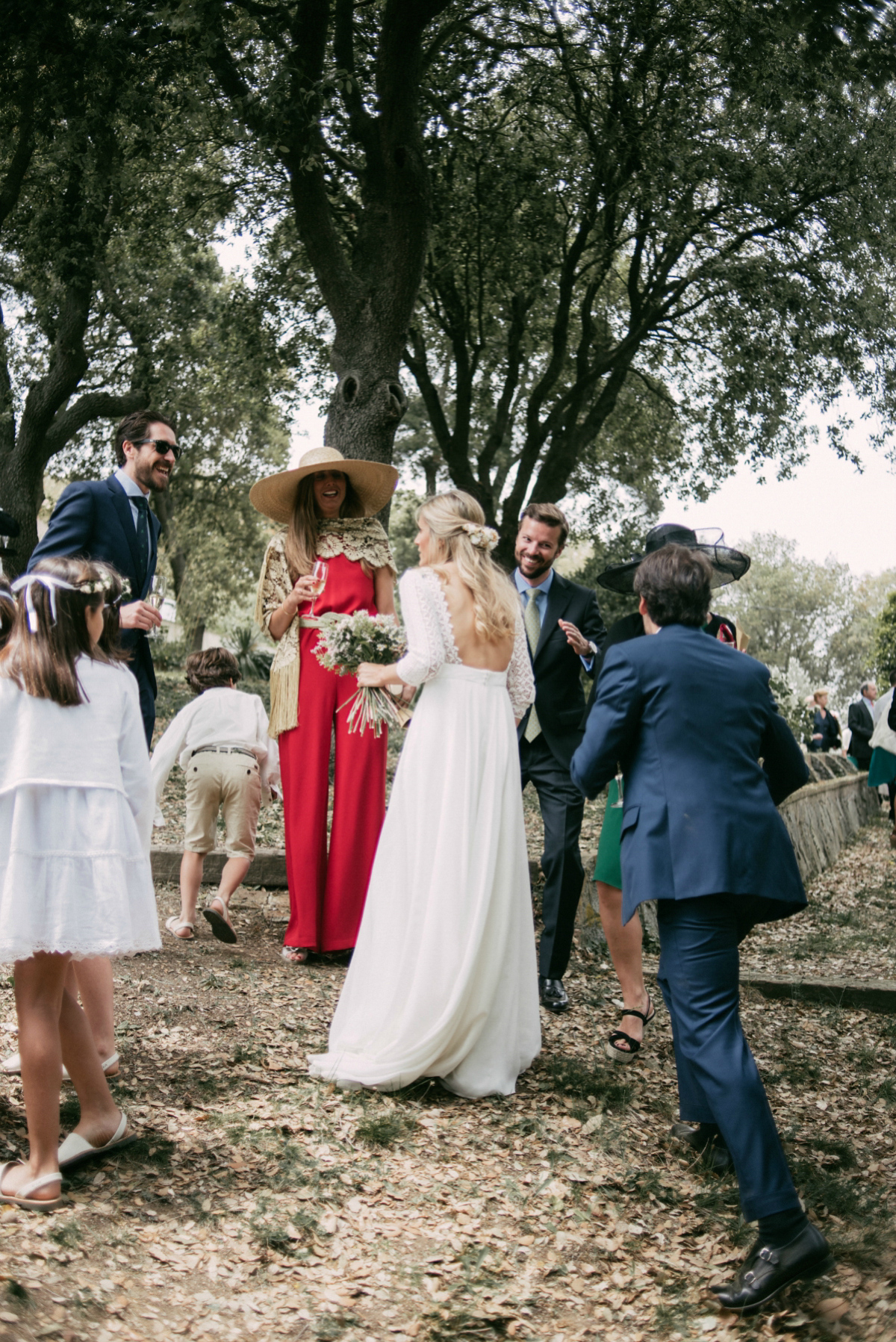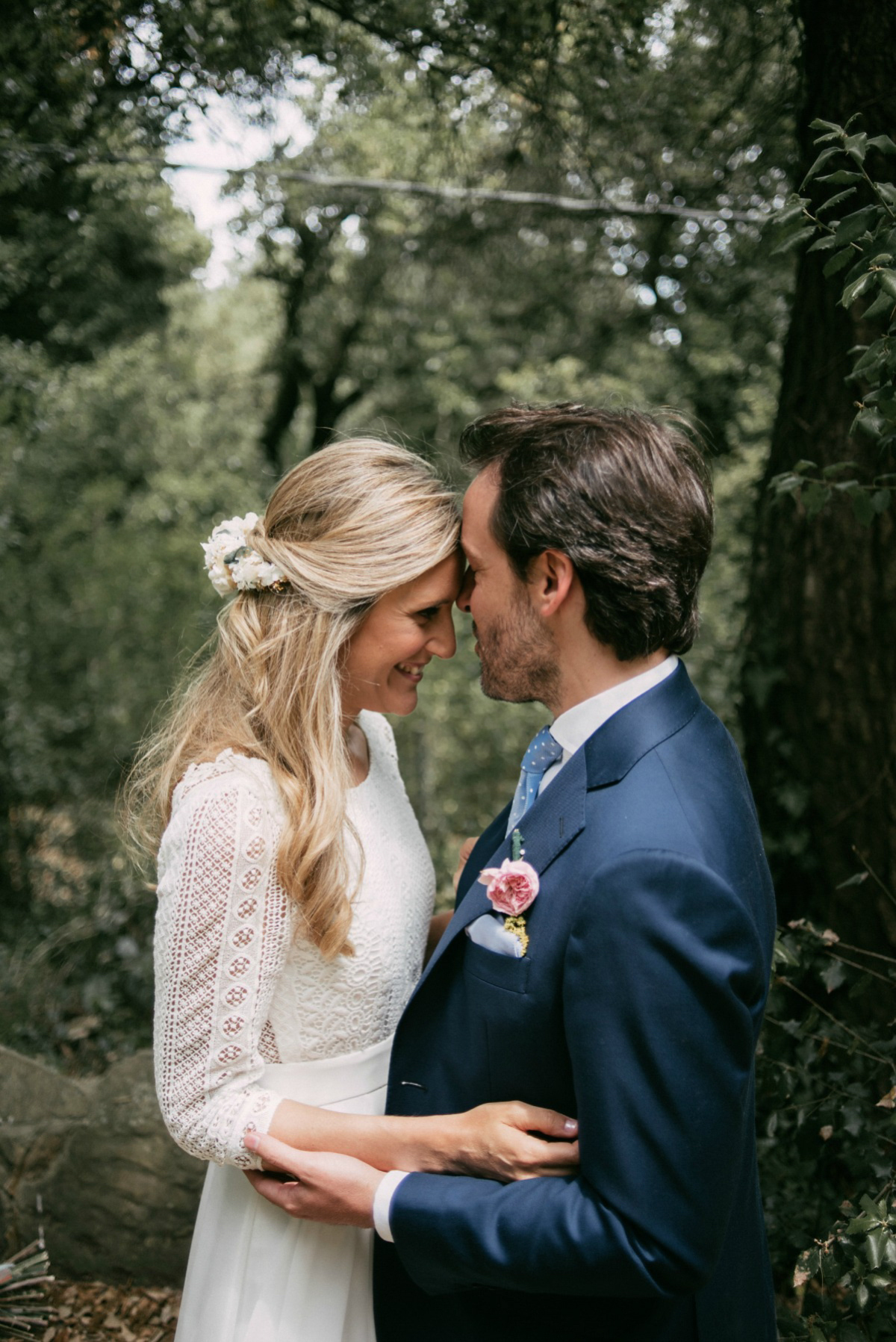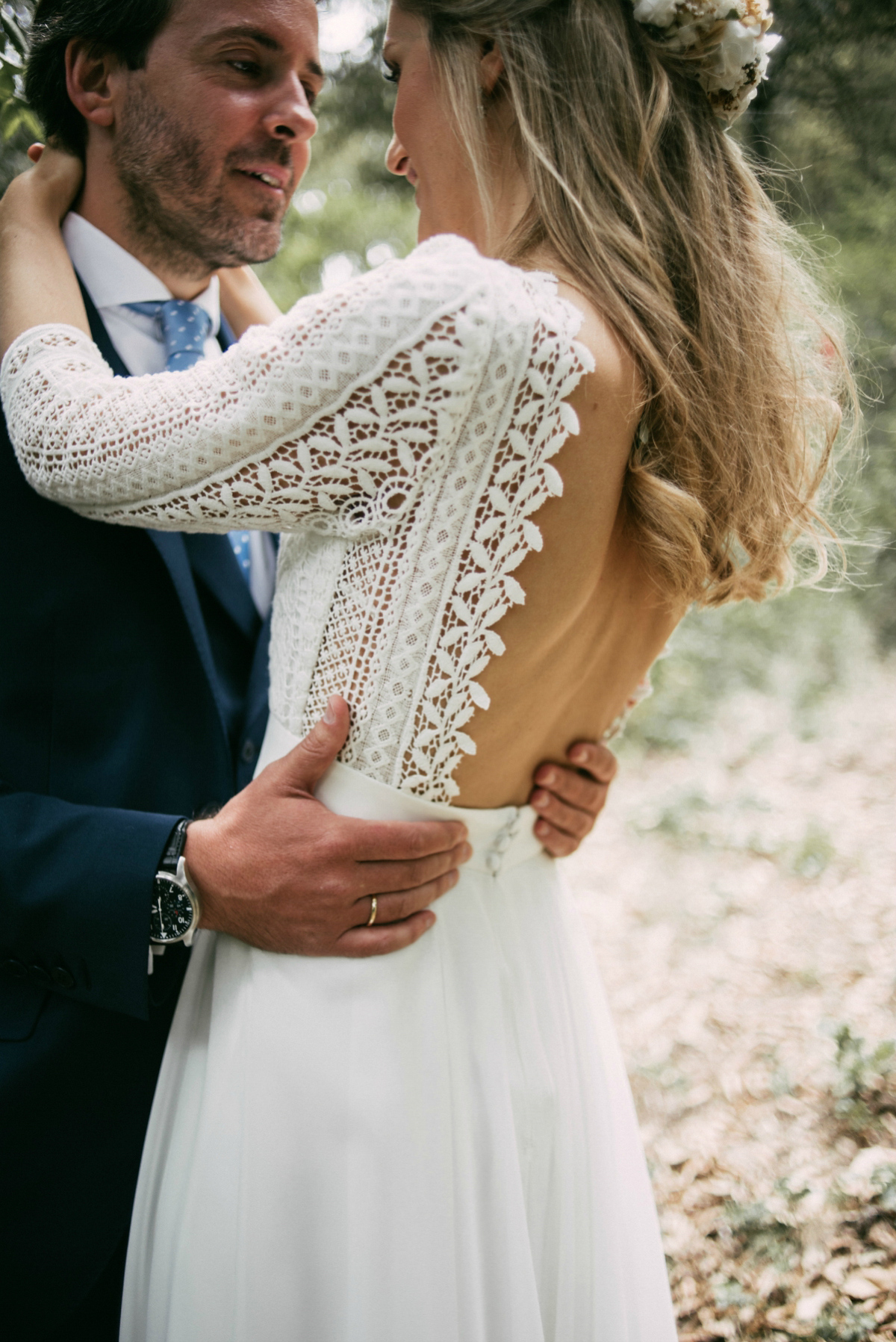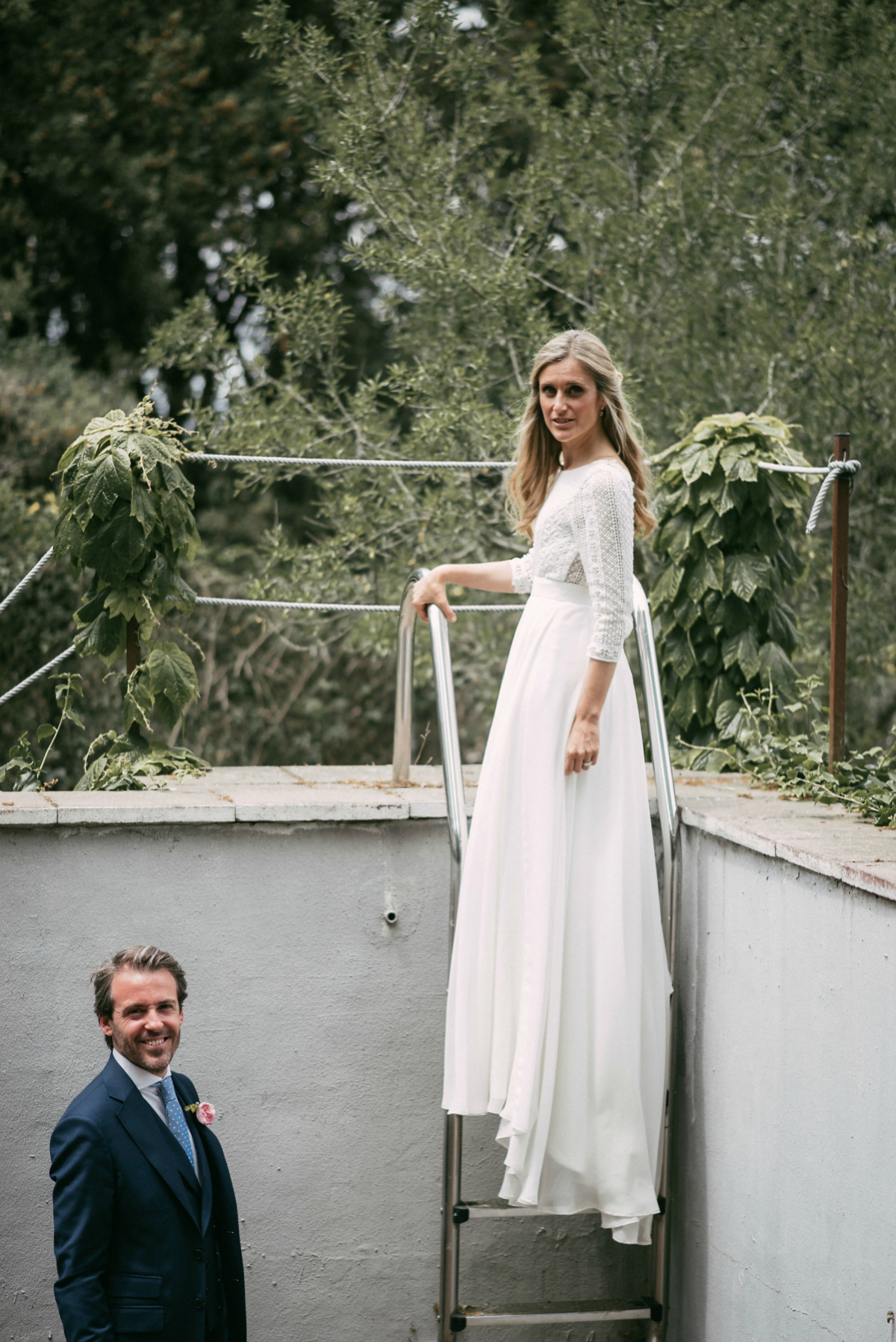 The pretty moss green stationery was designed by Celebremos Design and Shop, with leafy motifs to match the outdoor setting.
Guests sat at communal tables that were decorated beautifully and the wedding favours were glasses with the guests' names, and blankets. And I just love the idea of stringing up the table plan between the trees!
The tasty cuisine was by Le Chef Catering, who also prepared a tantalising dessert buffet for the wedding guests.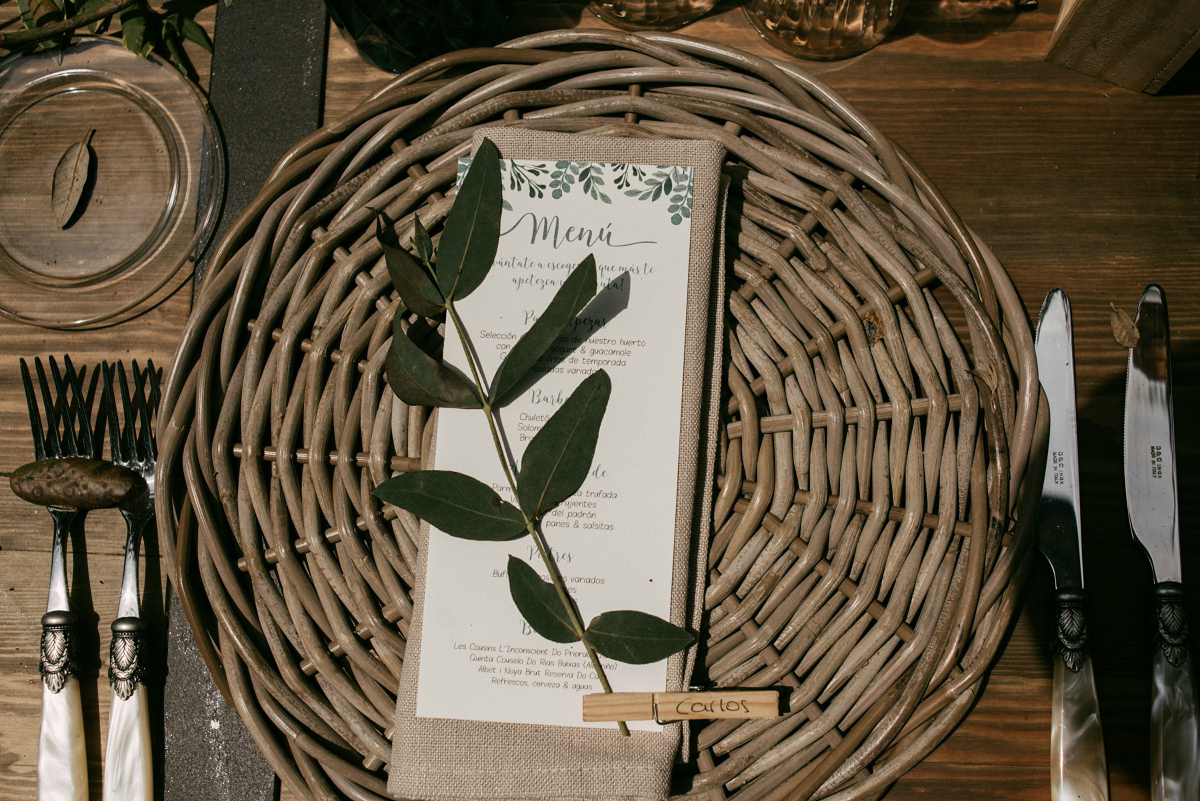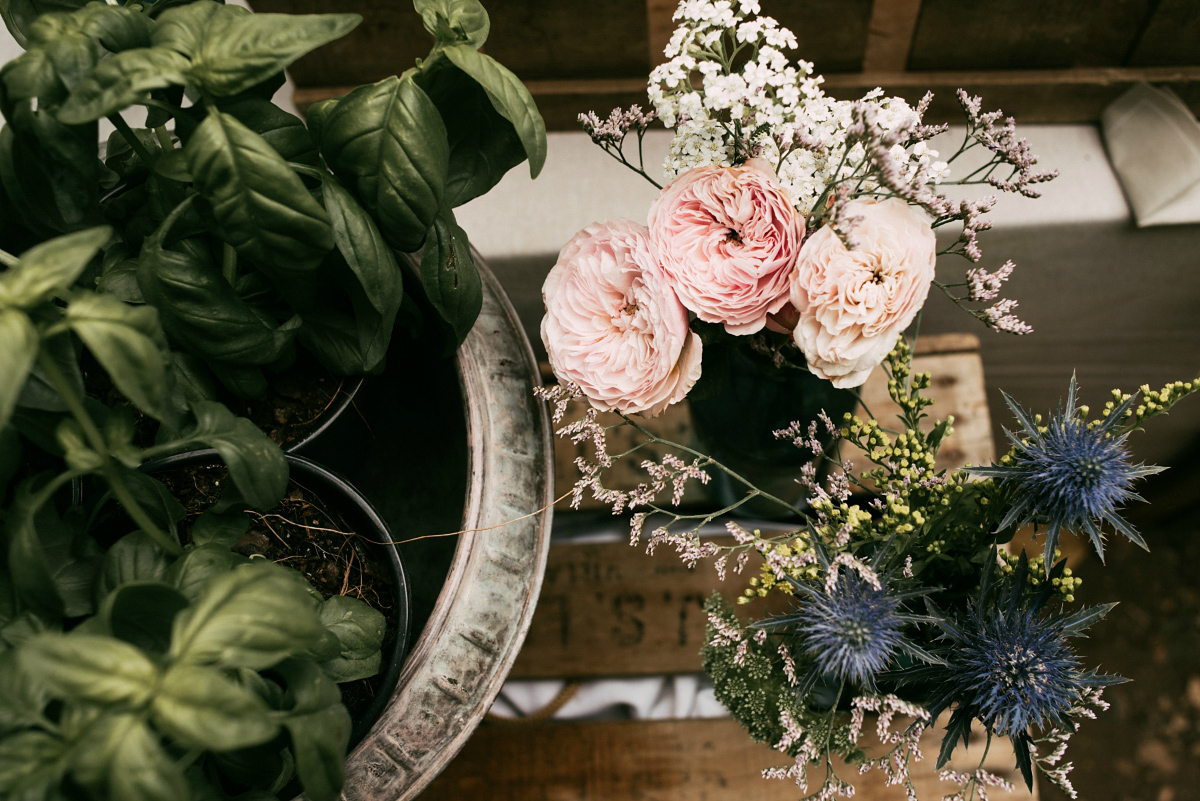 Óscar from Soundworks prepared the music for the whole day, creating a wonderful party atmosphere.
"We loved the party with family and friends, but so wished that the day was longer!"
Words of Wedded Wisdom
"Love is all that matters and when you and your partner share your love with family and friends, it's the best feeling."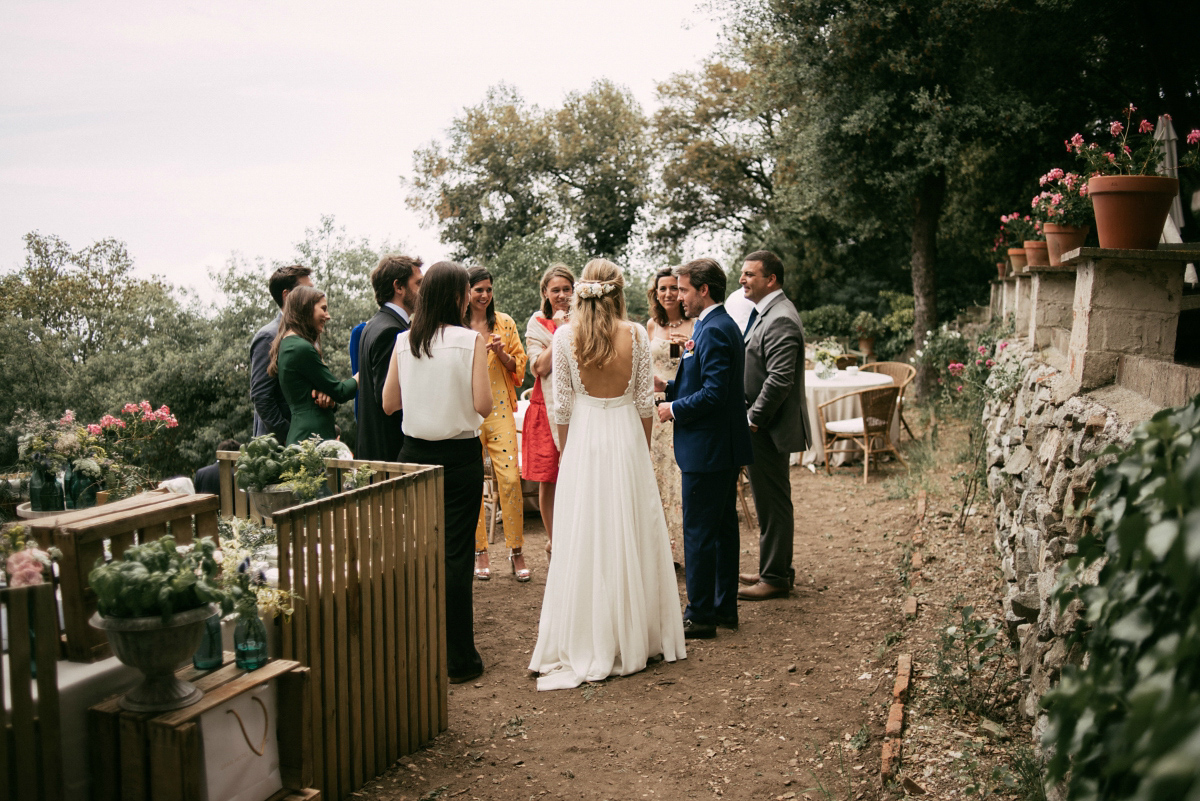 I'm definitely feeling relaxed after viewing these utterly gorgeous pictures – thank you for sharing these with us Sara. And I wish Margarita and Xavi a very happy future together.
Take a peek at these other gorgeous weddings in Spain for even more destination wedding inspo.
Rest up lovely ones and enjoy the weekend!
Love Jo -x-