Welcome back lovelies – have you had a chance to enjoy the elegant Spring wedding we shared this morning yet? This afternoon's nuptials are just so delightful. Jack and Jessica, both teachers, tied the knot on 20th August this year with a ceremony at St Mary the Virgin Church in Buckland, followed by a reception at St Hugh's School, Carswell – both set in the heart of Oxfordshire.
This wedding is so full of English country charm, fun and delight. I had to choose the confetti shot below as our lead image, what a gorgeous moment captured by our wonderfully talented Little Book For Brides member, the wonderful Frankee Victoria.
"Our photographer was Frankee Victoria we loved her, she was wonderful and friendly on the day and was supported by a fab assistant to hold and supply us with drinks on the day. We LOVE the photographs, they are perfect- very natural and have captured the atmosphere superbly."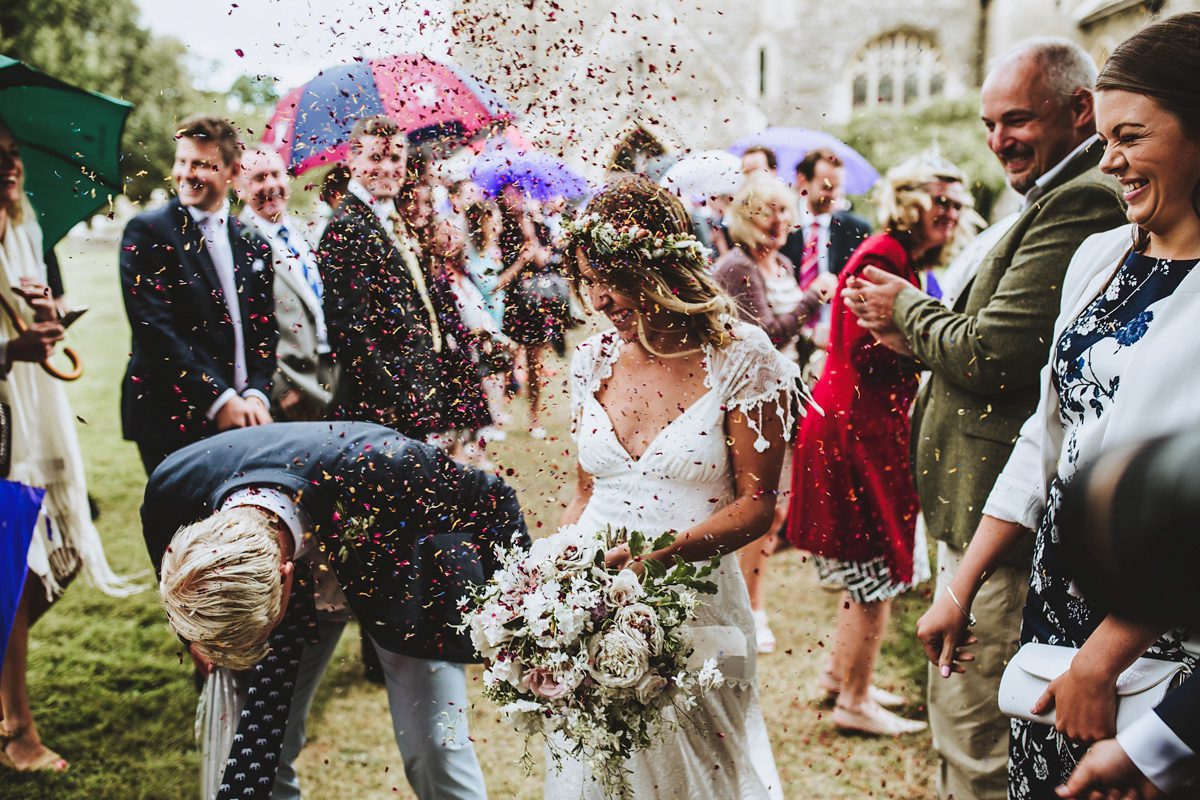 "It was incredibly important to us that the entire day was personal to both of us. A lot of the little touches were rooted to our time in Kenya together, our love of Gin, to have lots of fun with all of our wonderful family and friends."
"We met during our second year at Oxford Brookes University. Since then we have lived together in Kenya for three years, and now work together at the same Prep School. Jack proposed whilst walking home from school along a bridal path through country fields close to our home in Oxfordshire."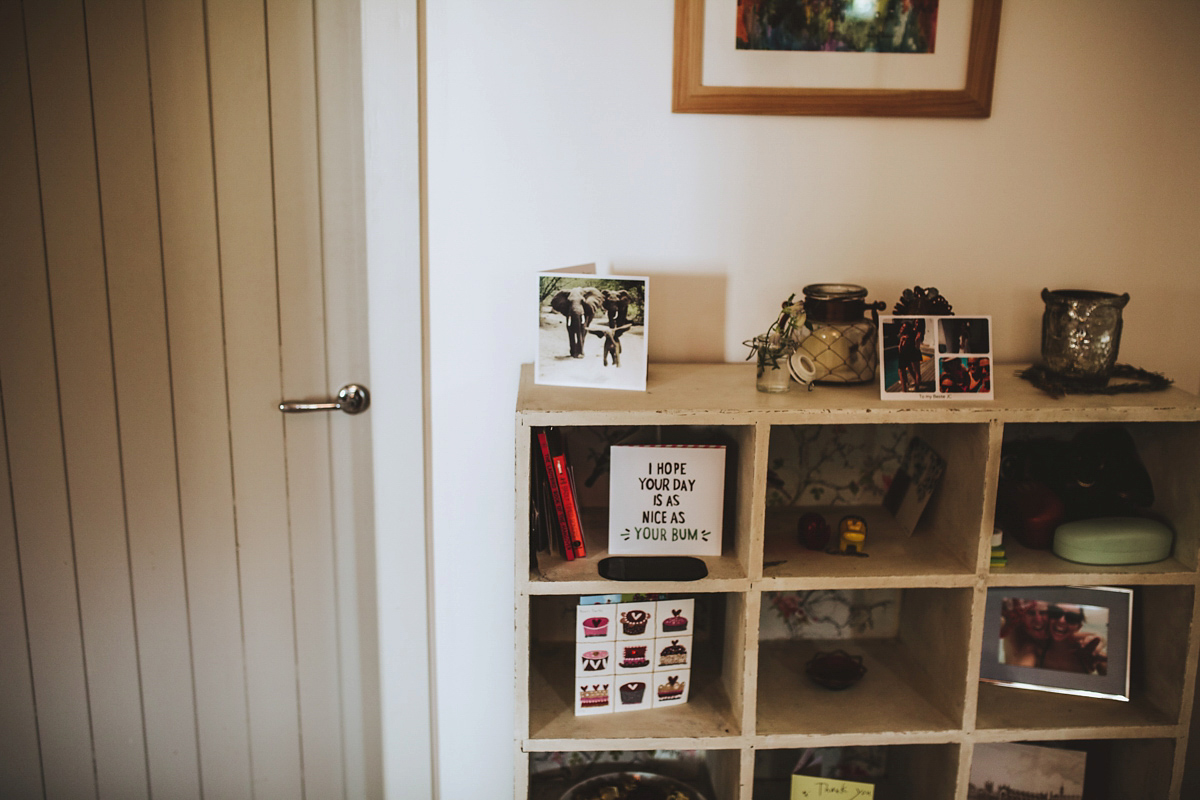 "It was 4th July 2015 – this meant (as teachers) we had a long and excitable summer celebrating our engagement, that included lots of champagne."
"My bridesmaids wore light pink lace overlay sequinned maxi dresses by Debut at Debenhams."
Jessica's lovely dress was a design by the inimitable Claire Pettibone, a purchase made at the award winning Ellie Sanderson bridal boutique in Oxford.
"My dress was made of the most truly beautiful lace and was incredibly beautiful to wear – it was just me! I loved me in it, and still see it as the most beautiful dress ever. (I also knew Jack would like my bottom in it!)."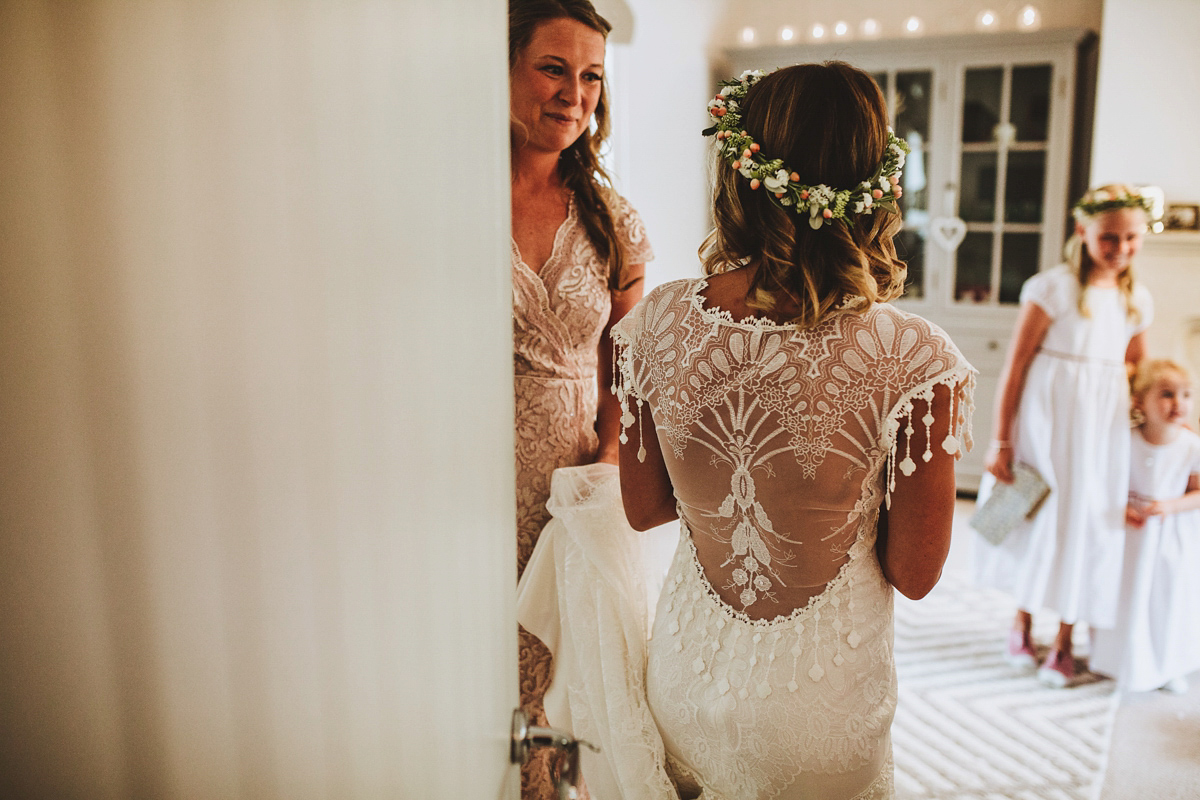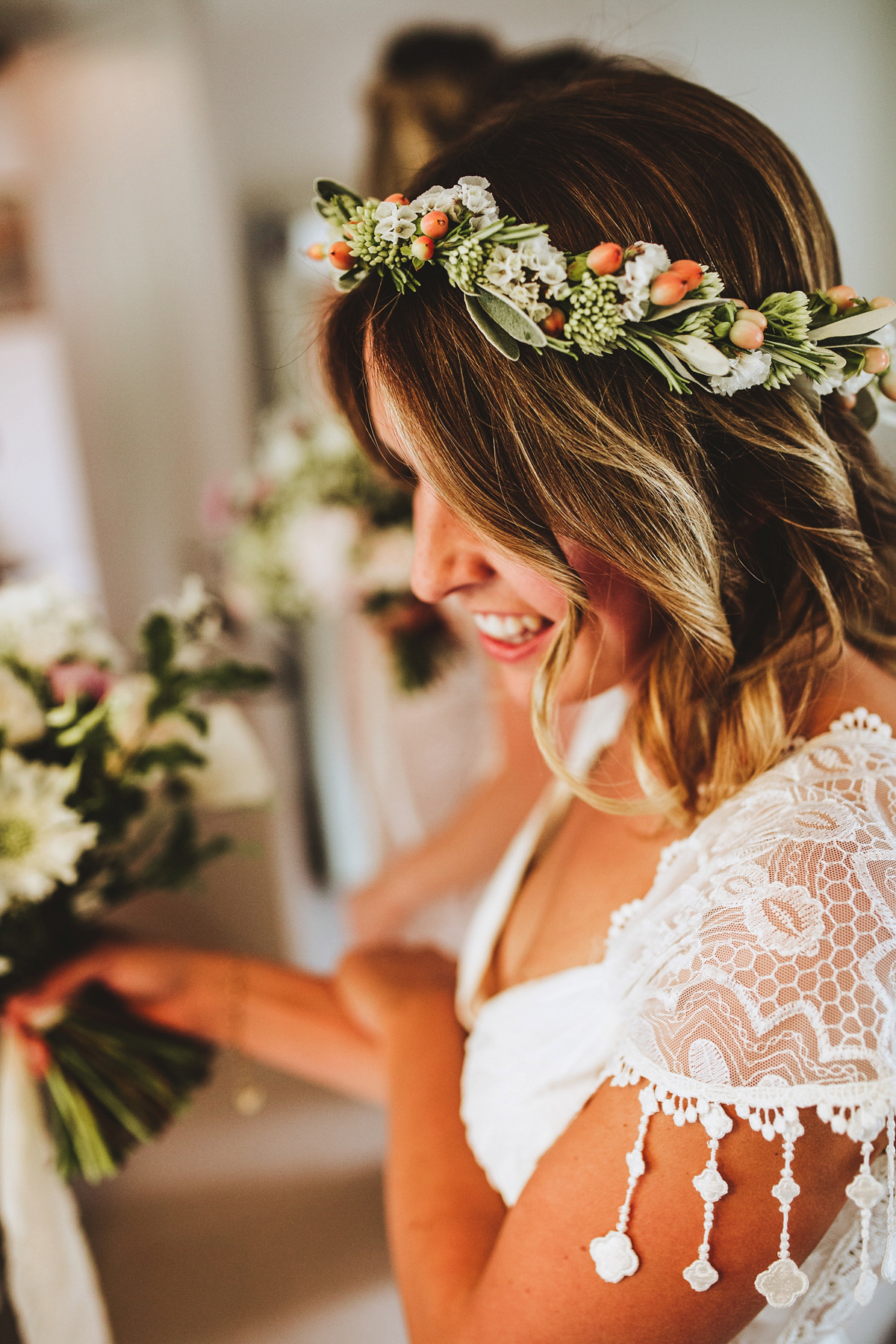 "I wore my Grandma's gold chain locket bracelet and gold and pearl ring. Pearl earrings received on the morning from Jack and his Mummy."
"We live abut 100m from the Church in Buckland where our ceremony took place. Walking from our house to the Church with my father was incredibly special to me."
"As well as both working at St Hugh's School, Jack also lived there whilst he grew up."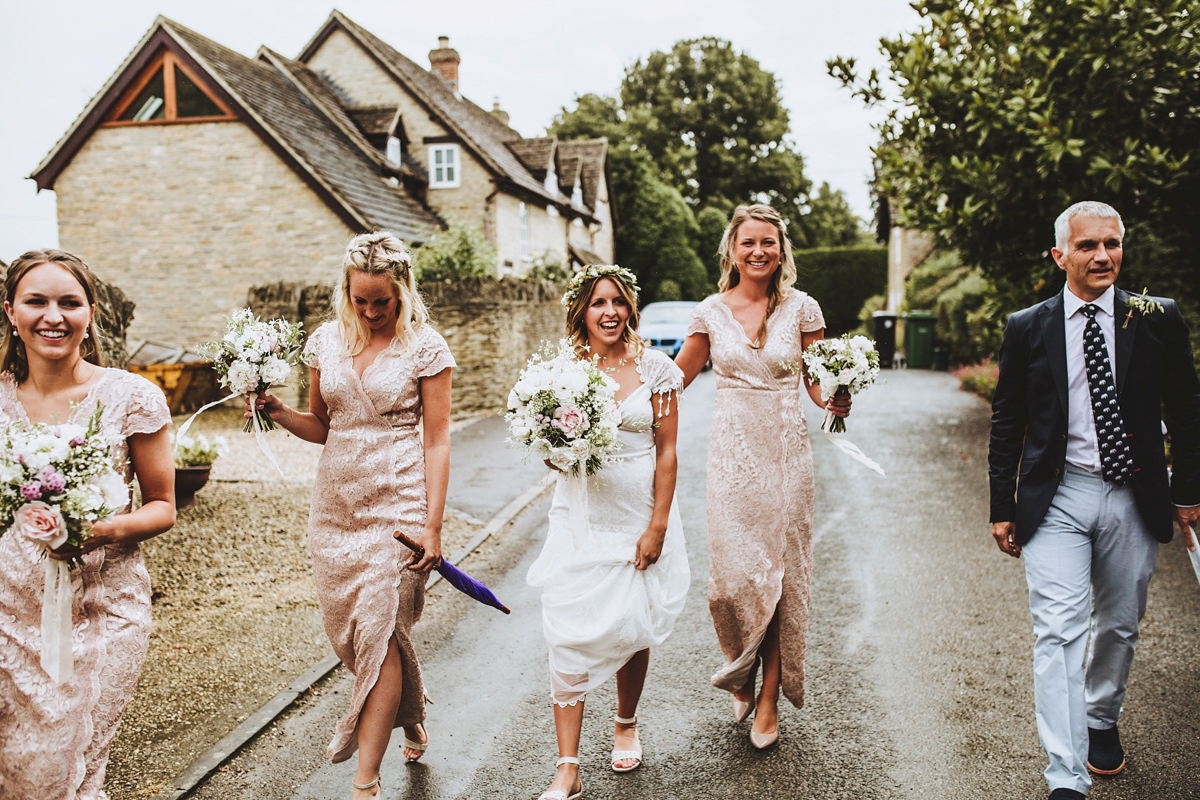 "We couldn't choose just one favourite moment of the day. For me, it was being at Church. Our Vicar included us, our family and friends and it was a really special moment. Quite emotional. For Jack, it was driving the Gator to the venue!"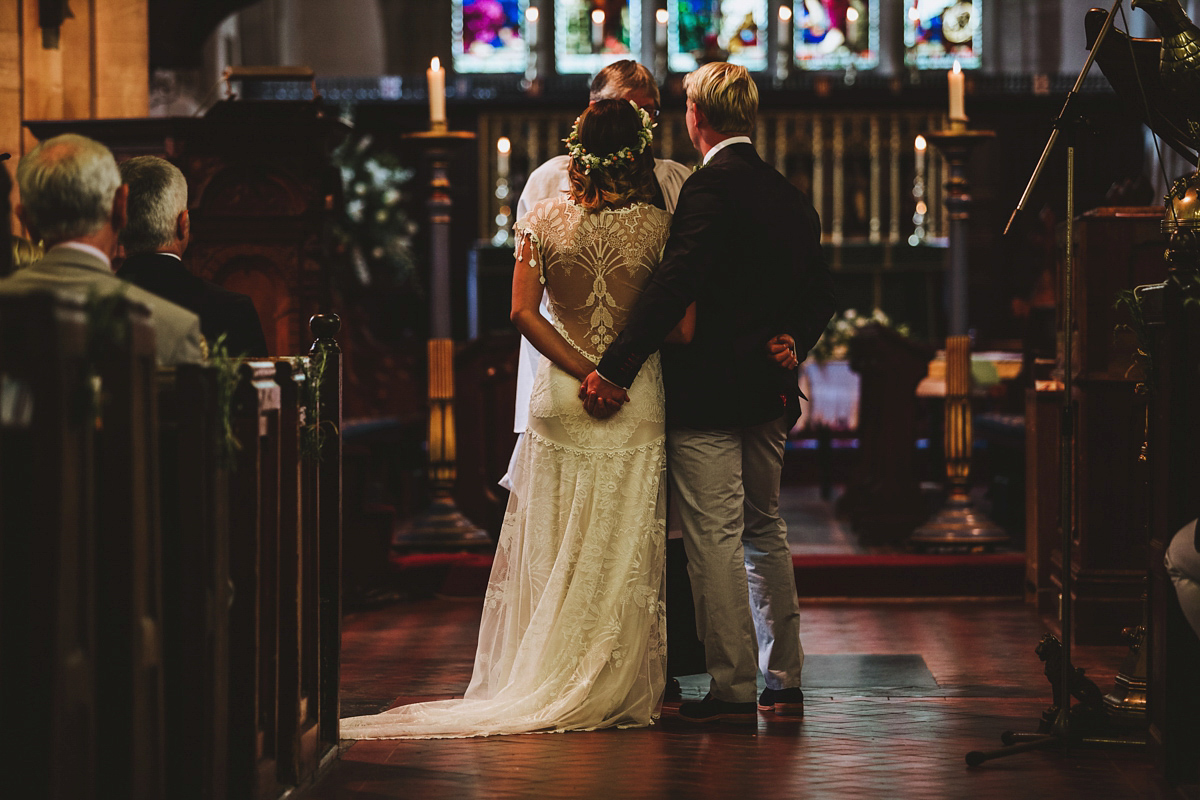 "My Father gave me away – it was such a special moment, I love my Dad very much. We were accompanied by 'Fanfare for the Bride', composed by our organist John Ridgway)
"We had our vows a month before, and we really practiced. The first time definitely made us giggle and cry at the same time."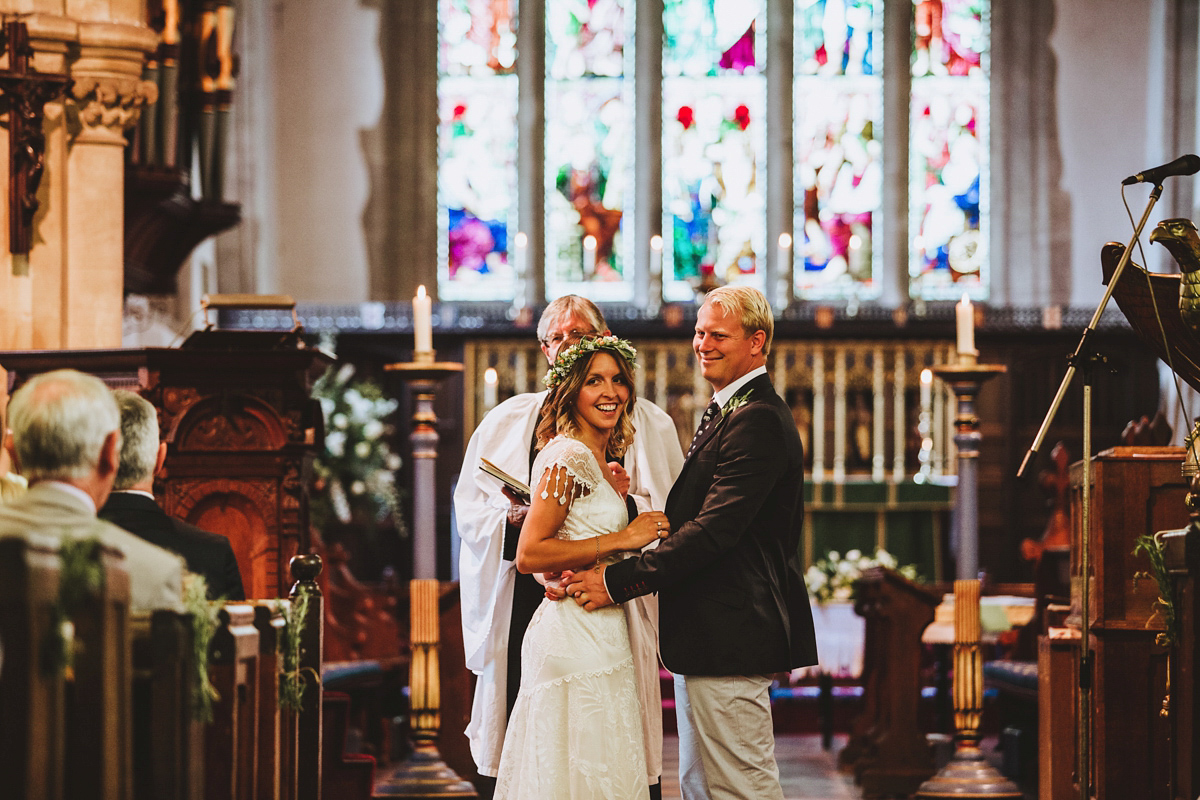 "My best friend Ra read 'Verses from Song of Solomon', and Jacks oldest friend, Harry read 'Friendship' by Judy Bielicki – the words are meaningful and special to us.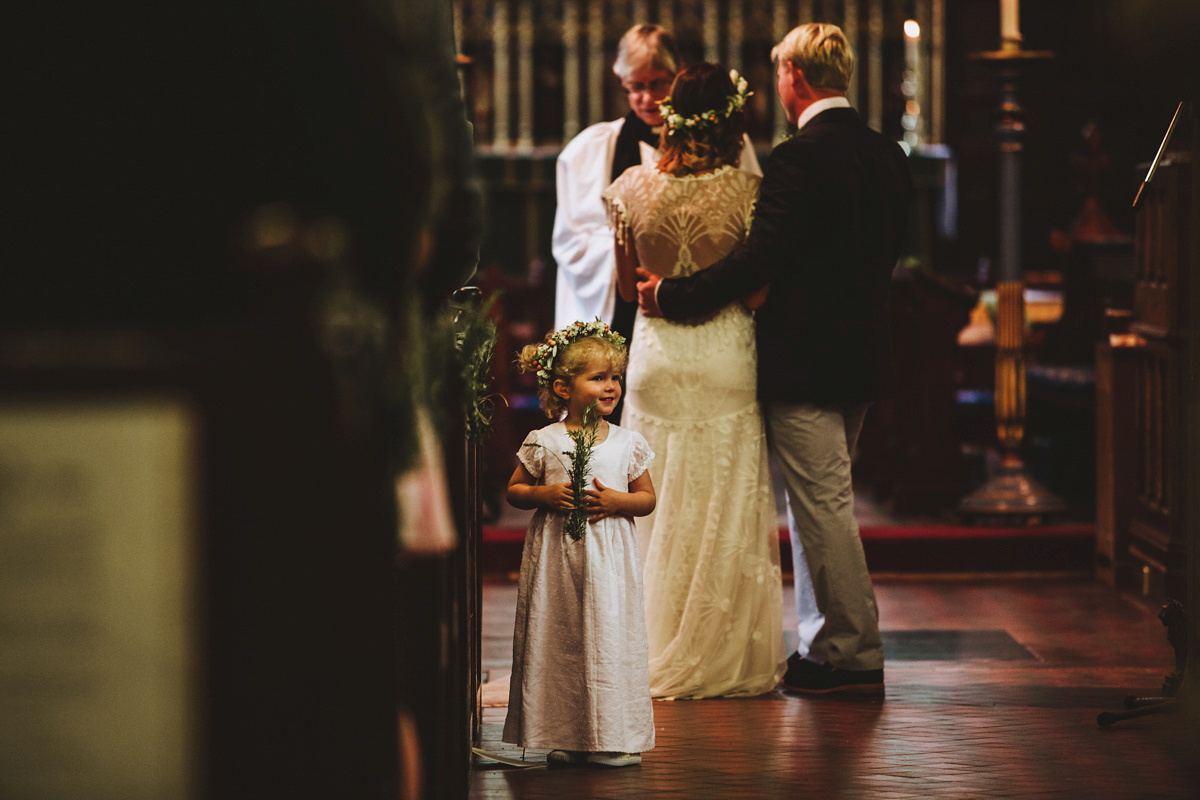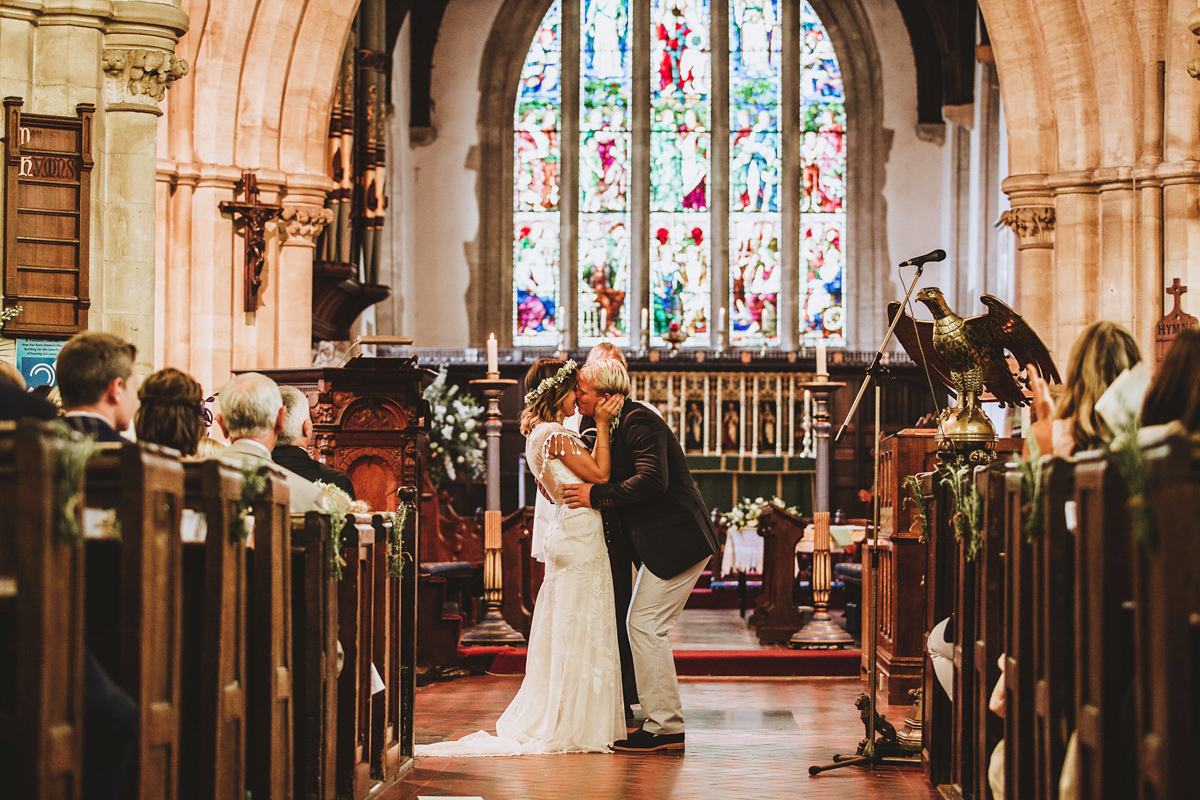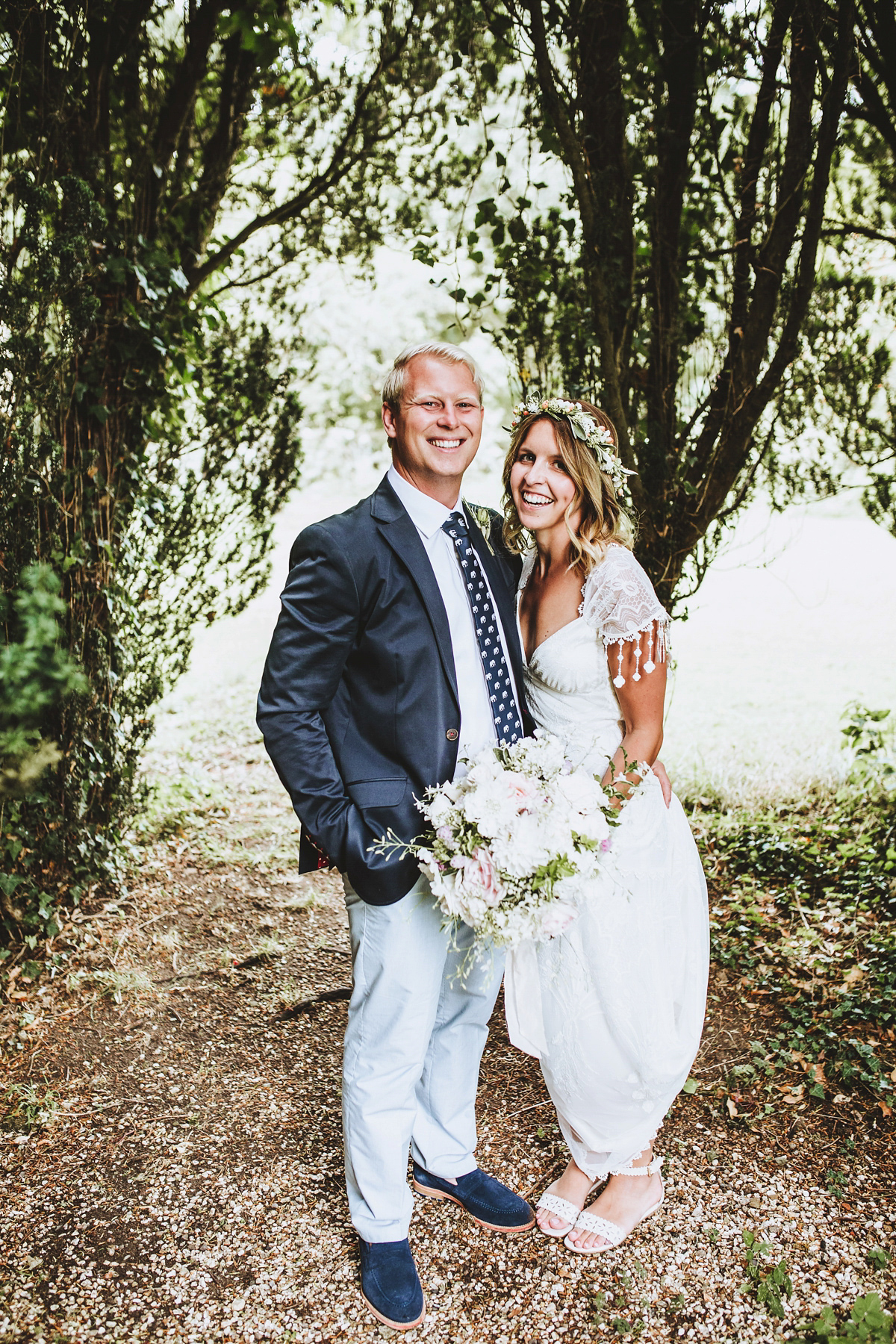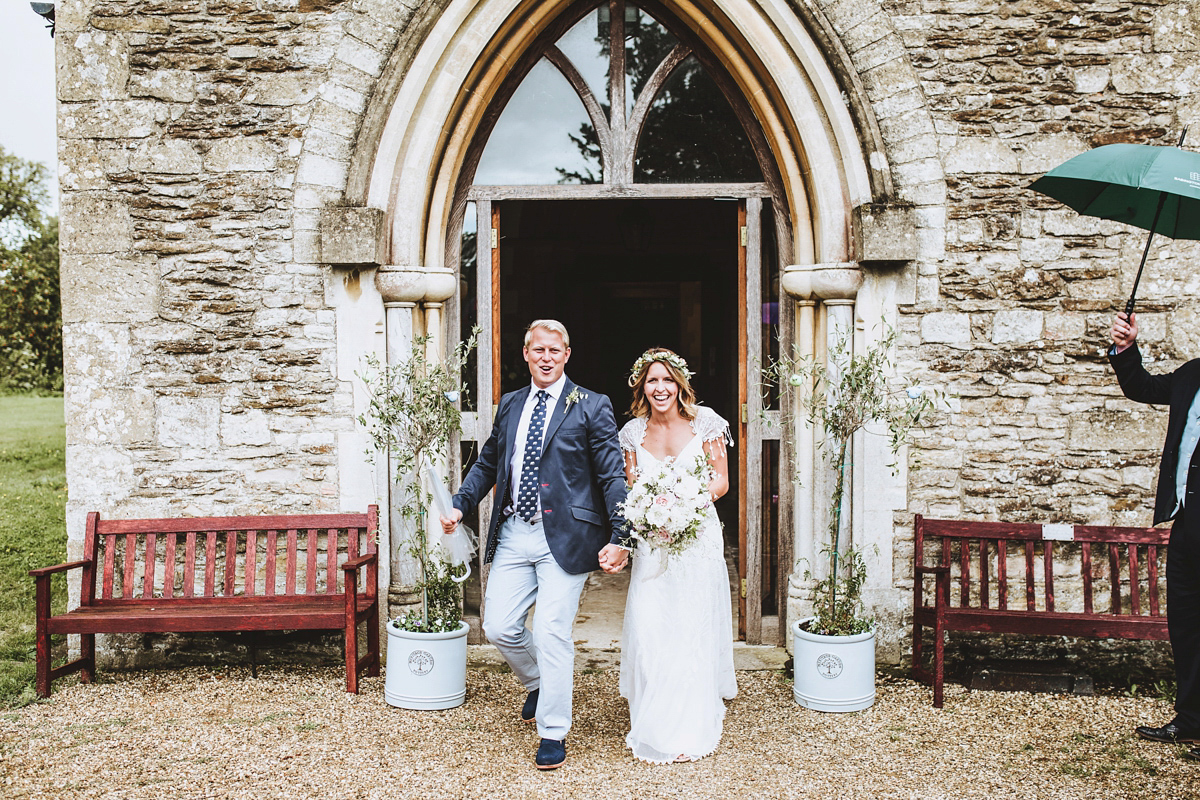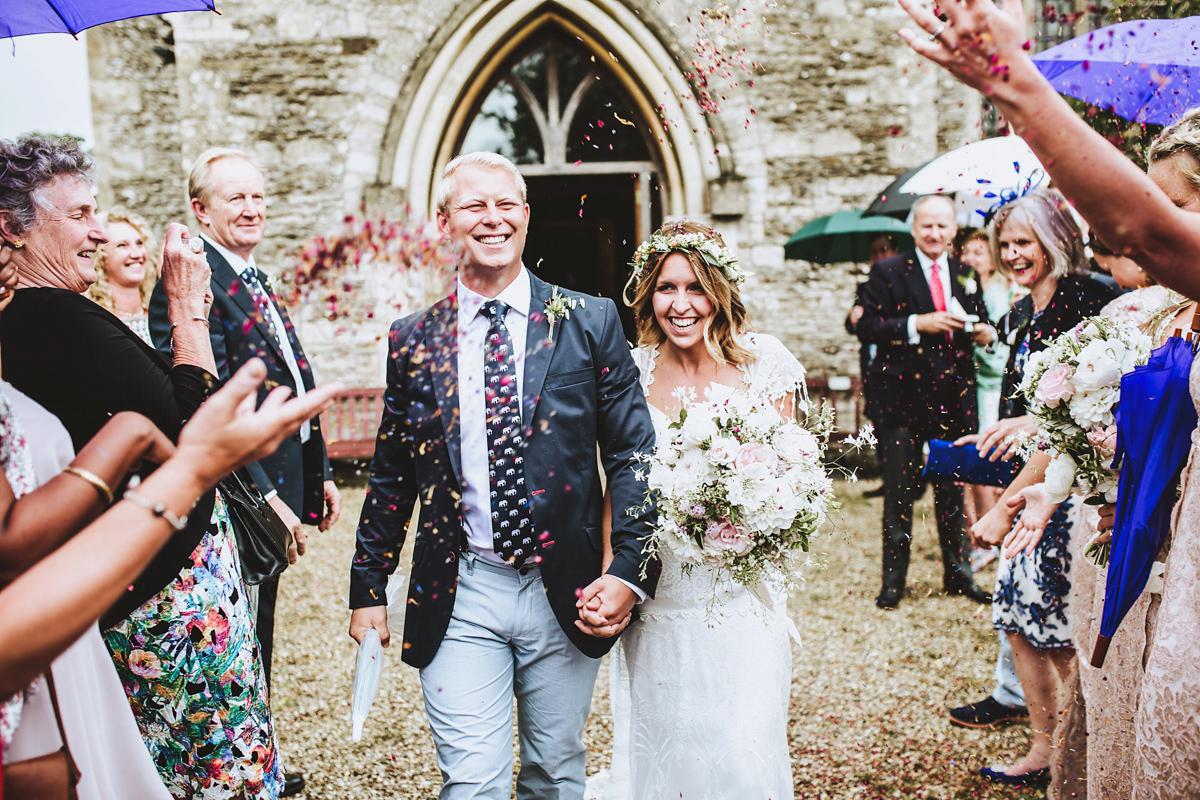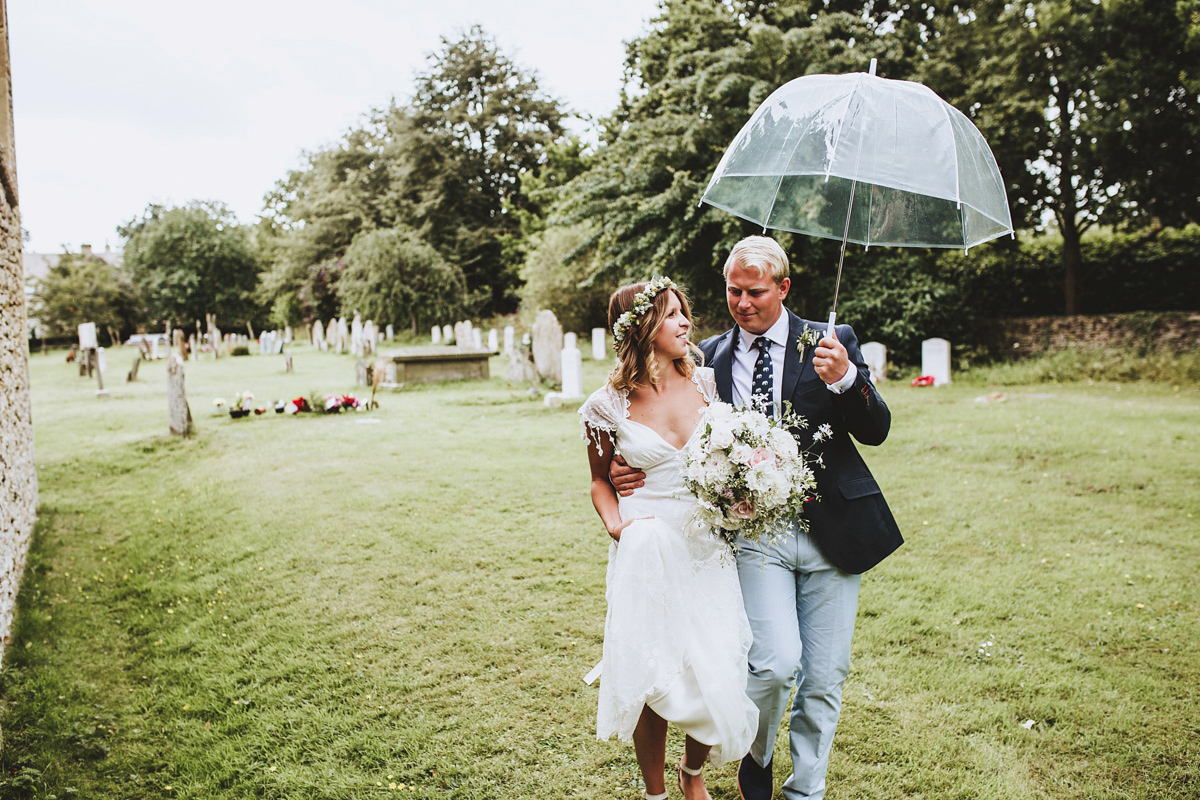 "We hired a classic 1960's blue bus from First Choice Wedding Cars to transport the guests to the church and venue."
"We borrowed a farmers Gater from a friend to get us from the church to the reception – complete with a bag of blankets, G&T's, Tusker beer and an umbrella which were all key and essential. It was a lot of fun!"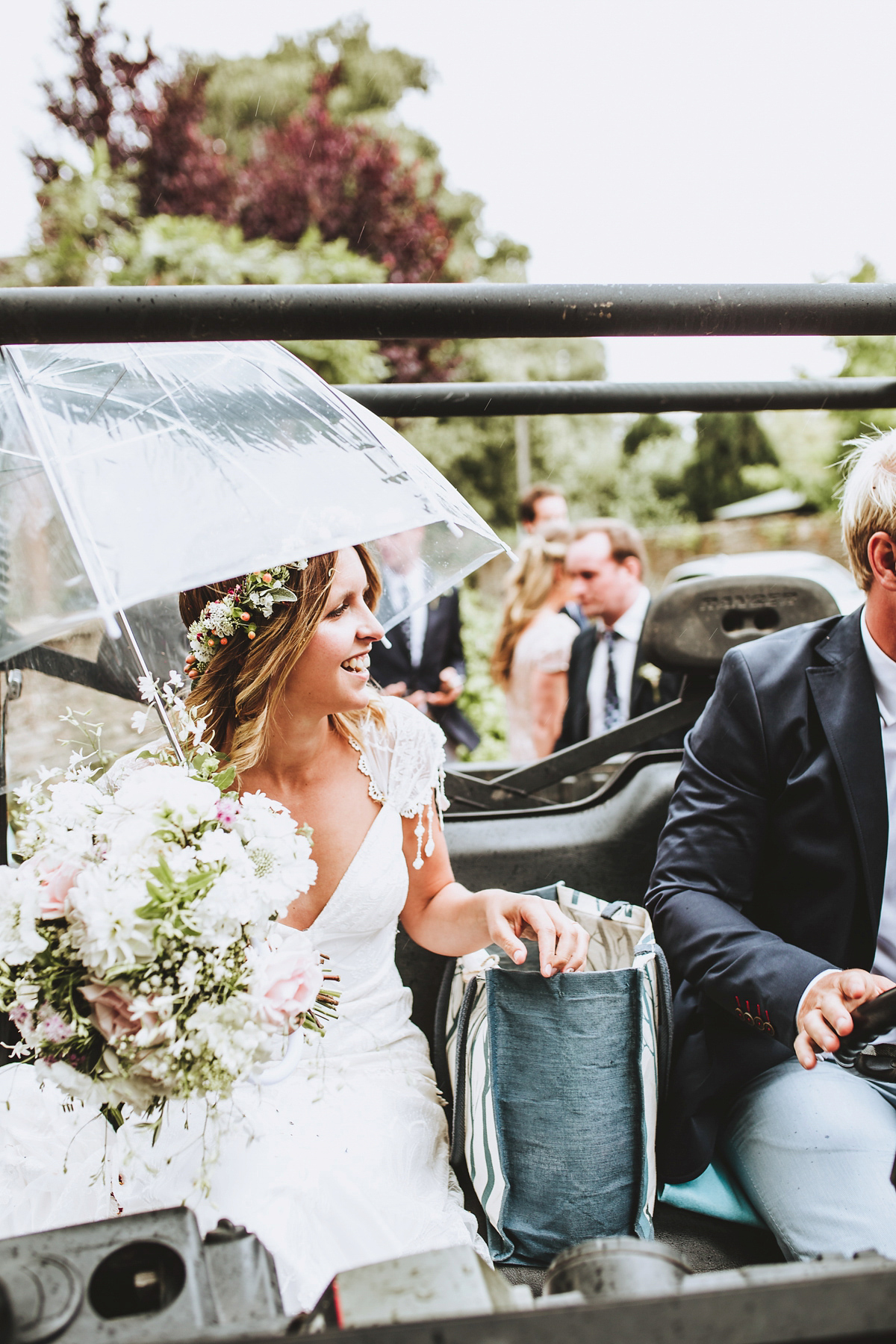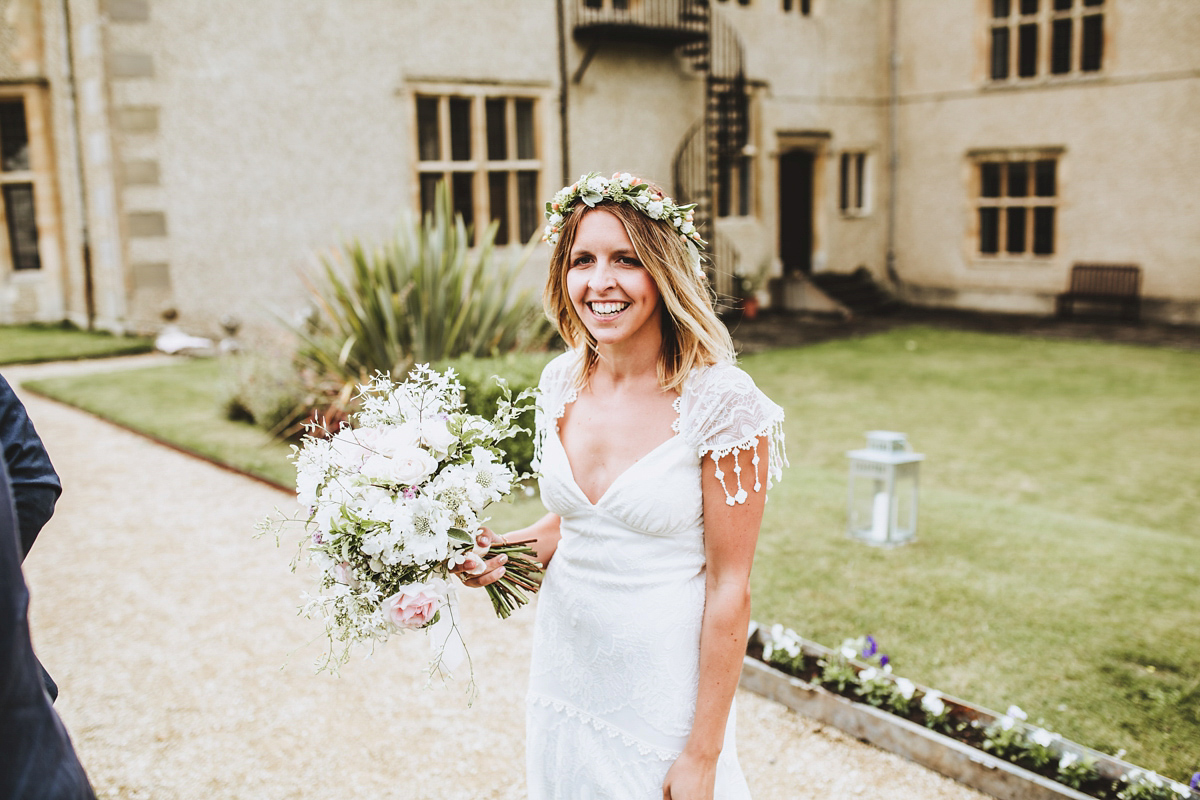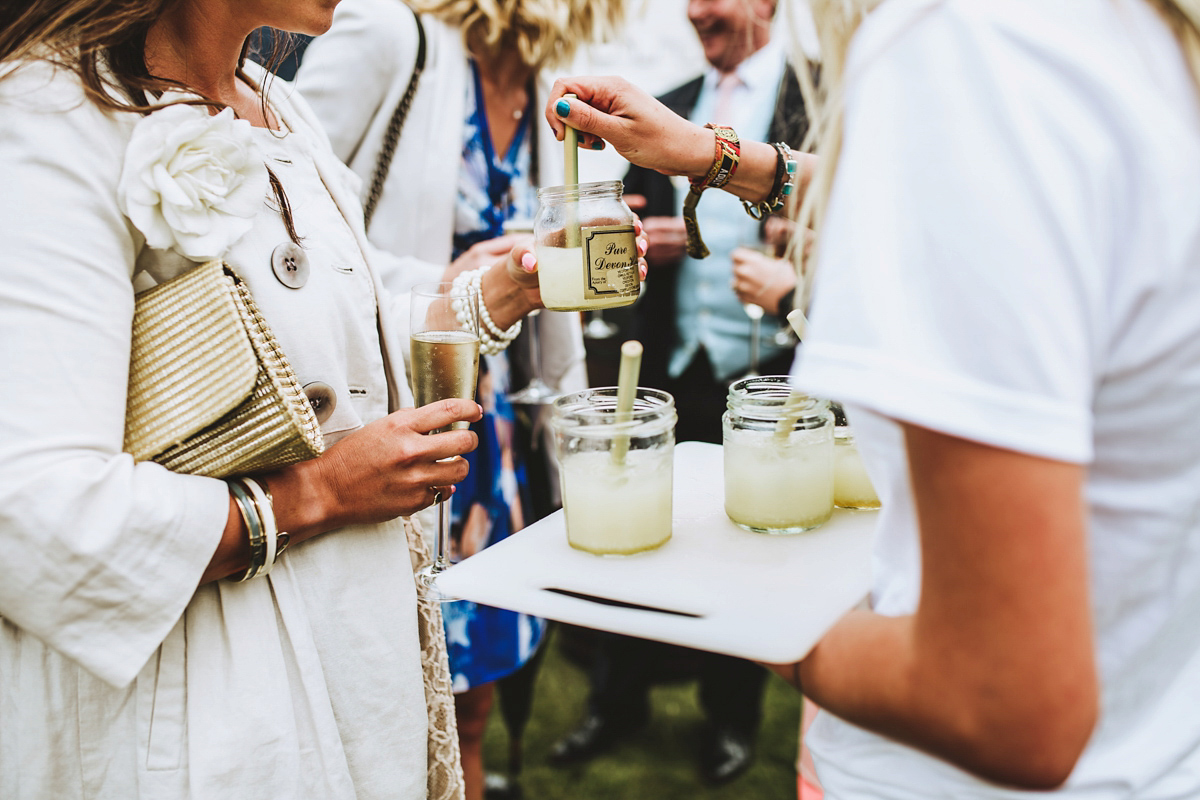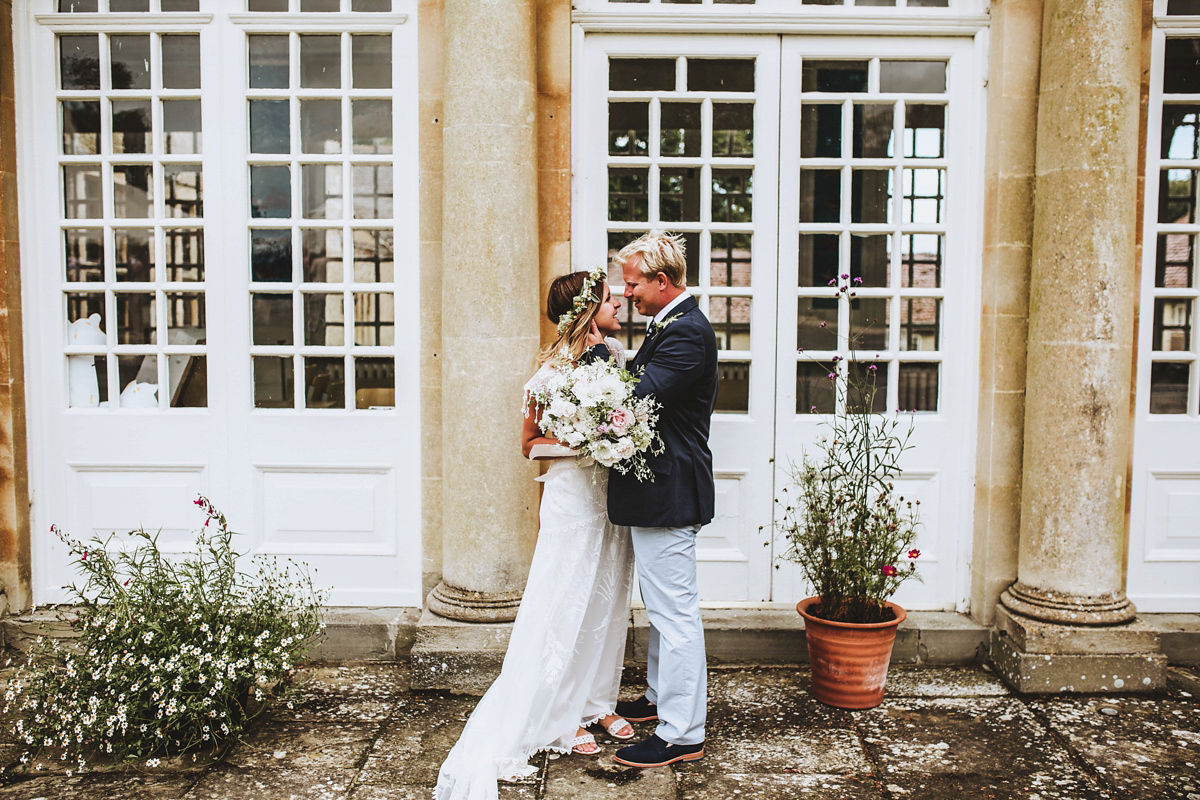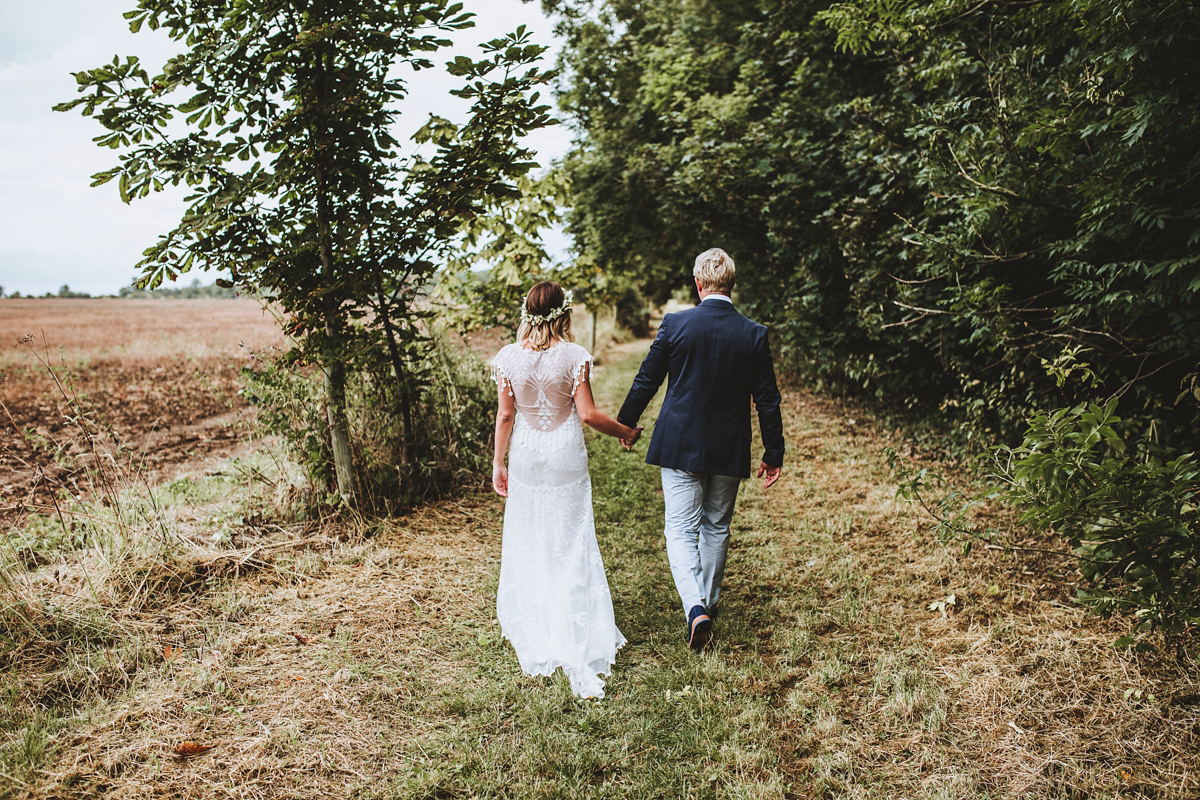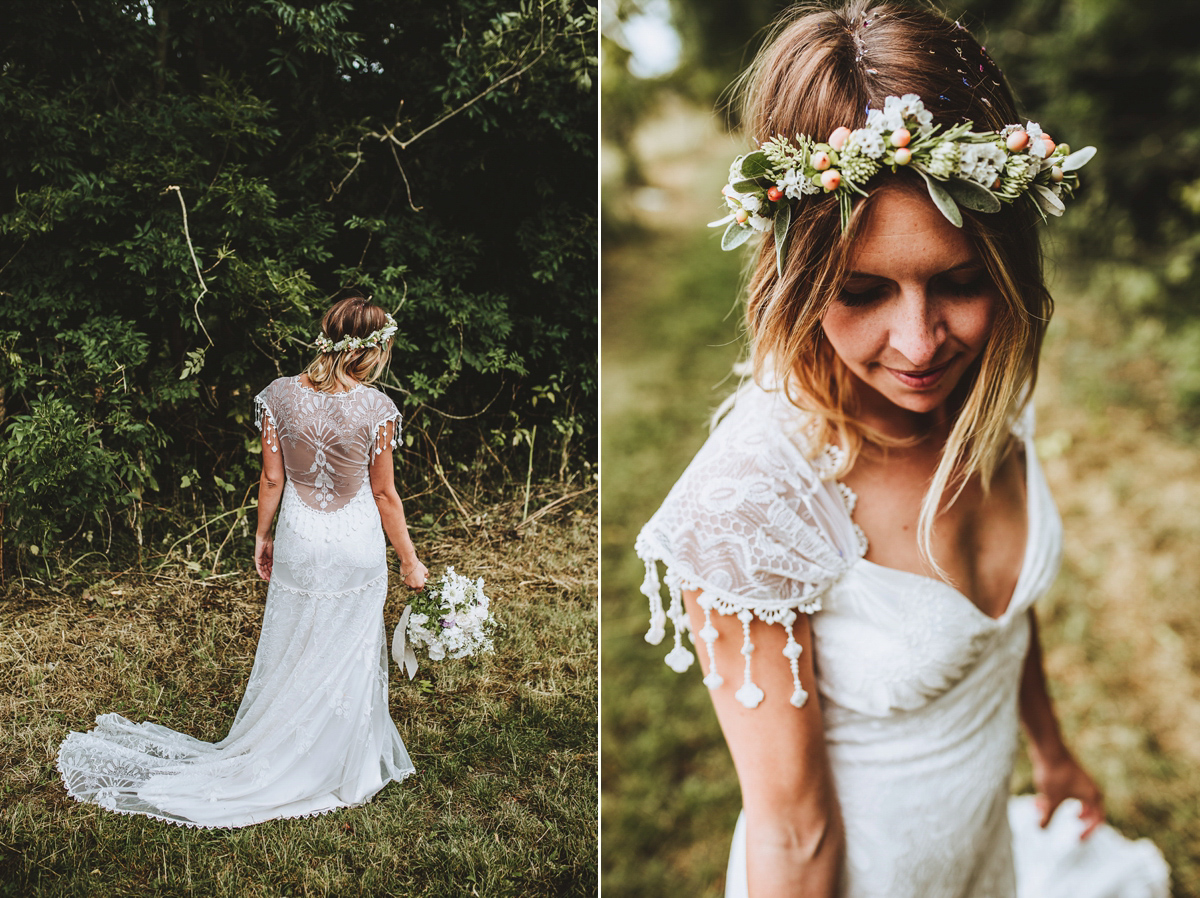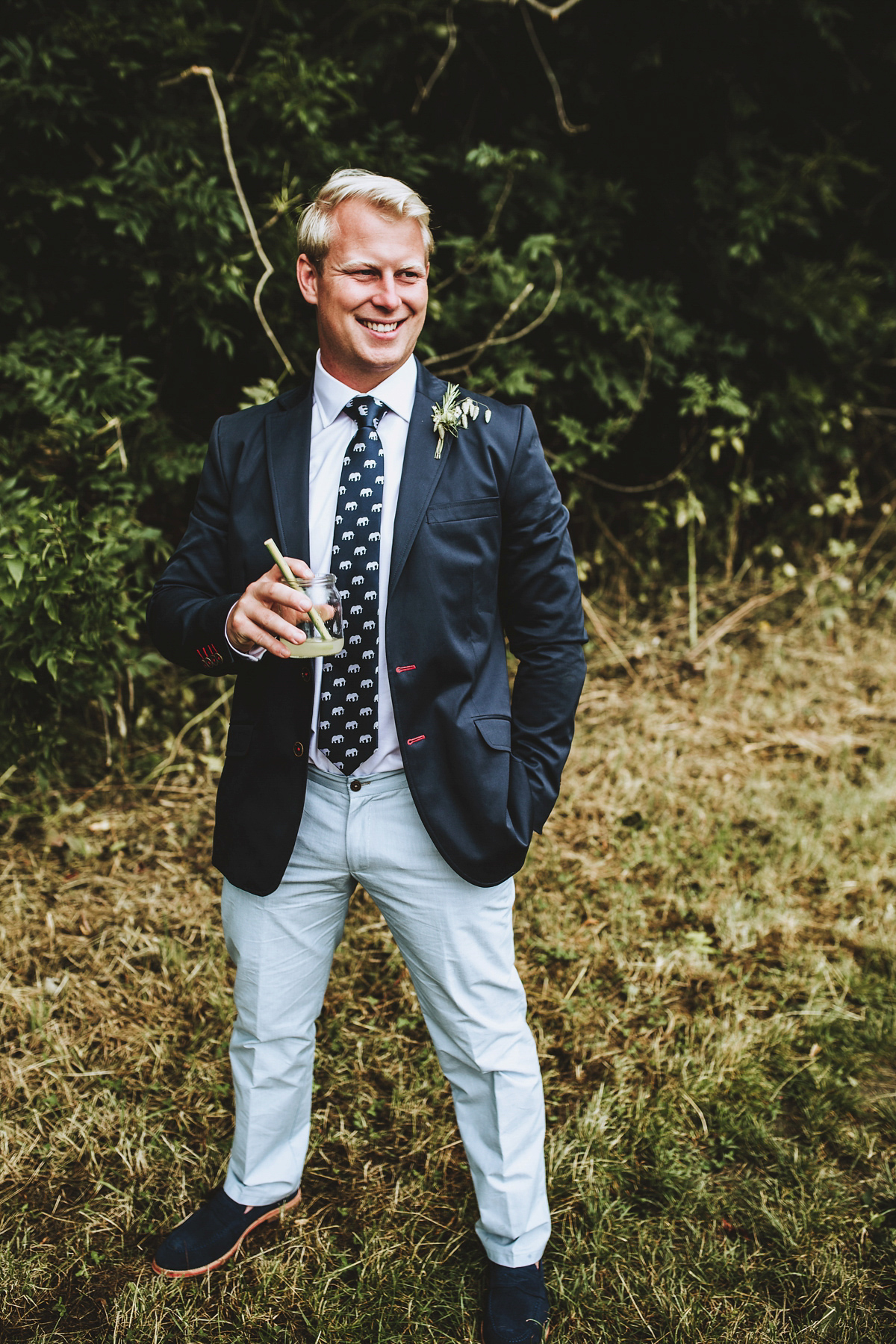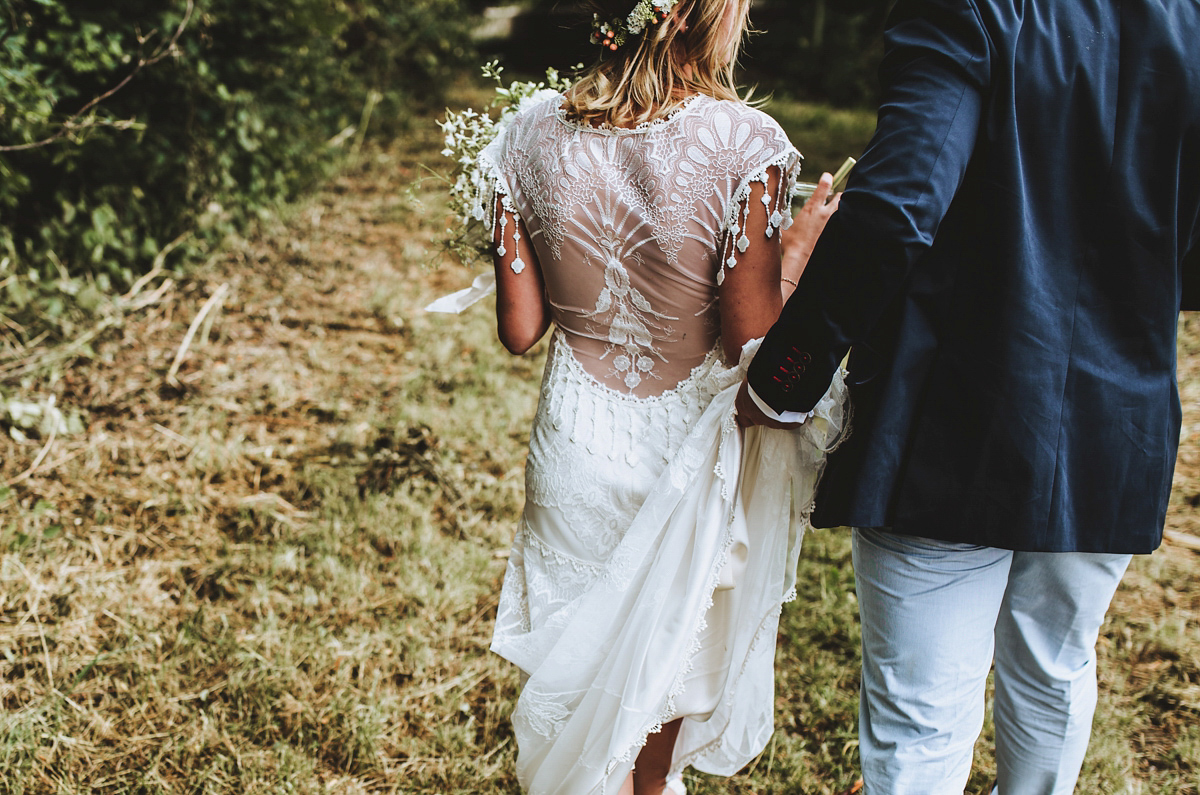 "A week before our wedding I walked the fields and selected the flowers, experiencing the scents, textures and beautiful colours."
"Rachel, from Green and Gorgeous made it such a personal experience right from my first visit with my parents."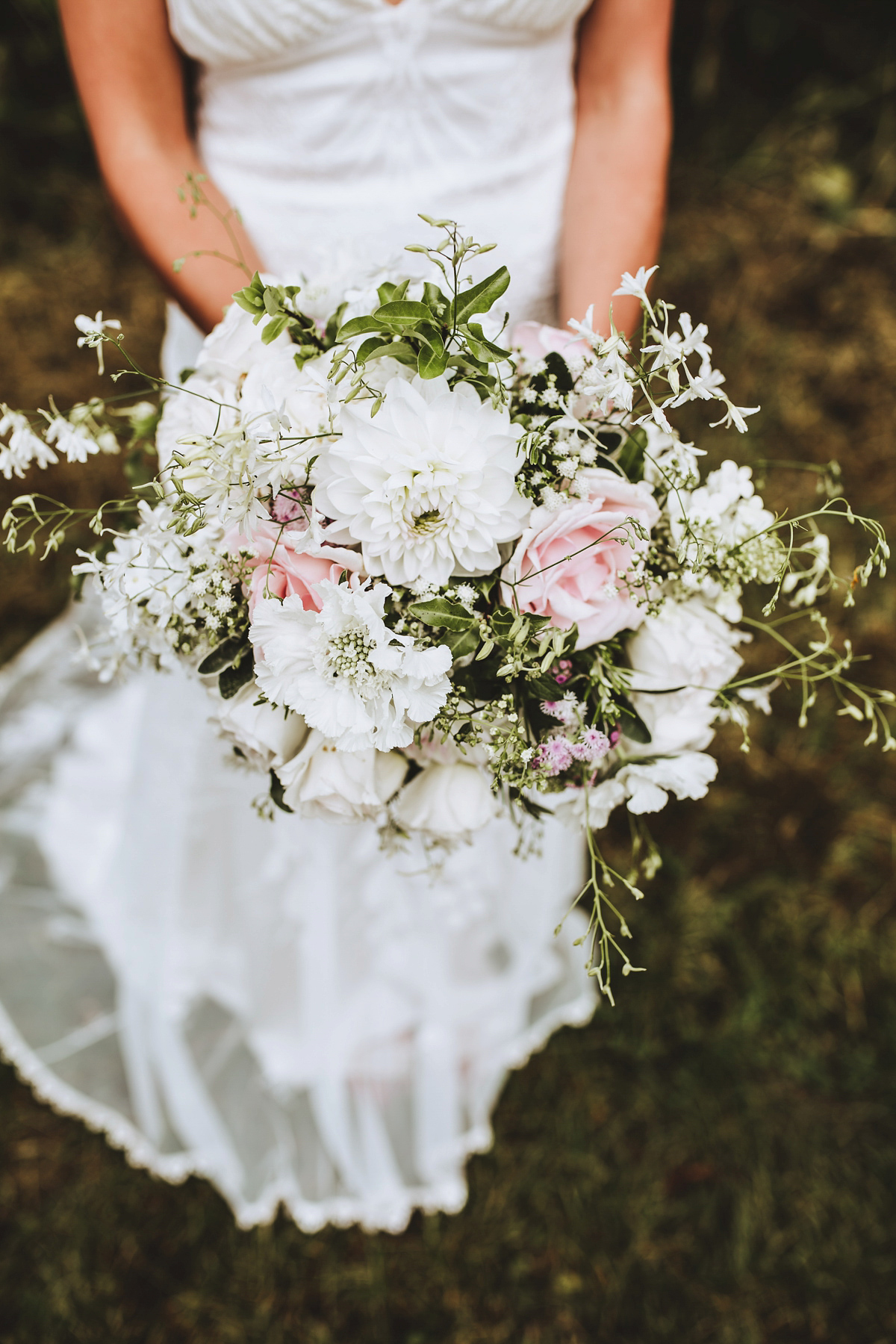 "We went for the 'buckets and bouquets' option, which meant Rachel made mine and my bridesmaids bouquets (with hand died silks) and floral crowns, a piece for the font in the church and two large milk churn displays for outside the marquee- all absolutely beautiful and exactly what we wanted."
"The day smelt fabulous. She then provided us with foliage for the tables and flowers for the cake which we decorated ourselves. It was a truly magical experience and would recommend to all brides."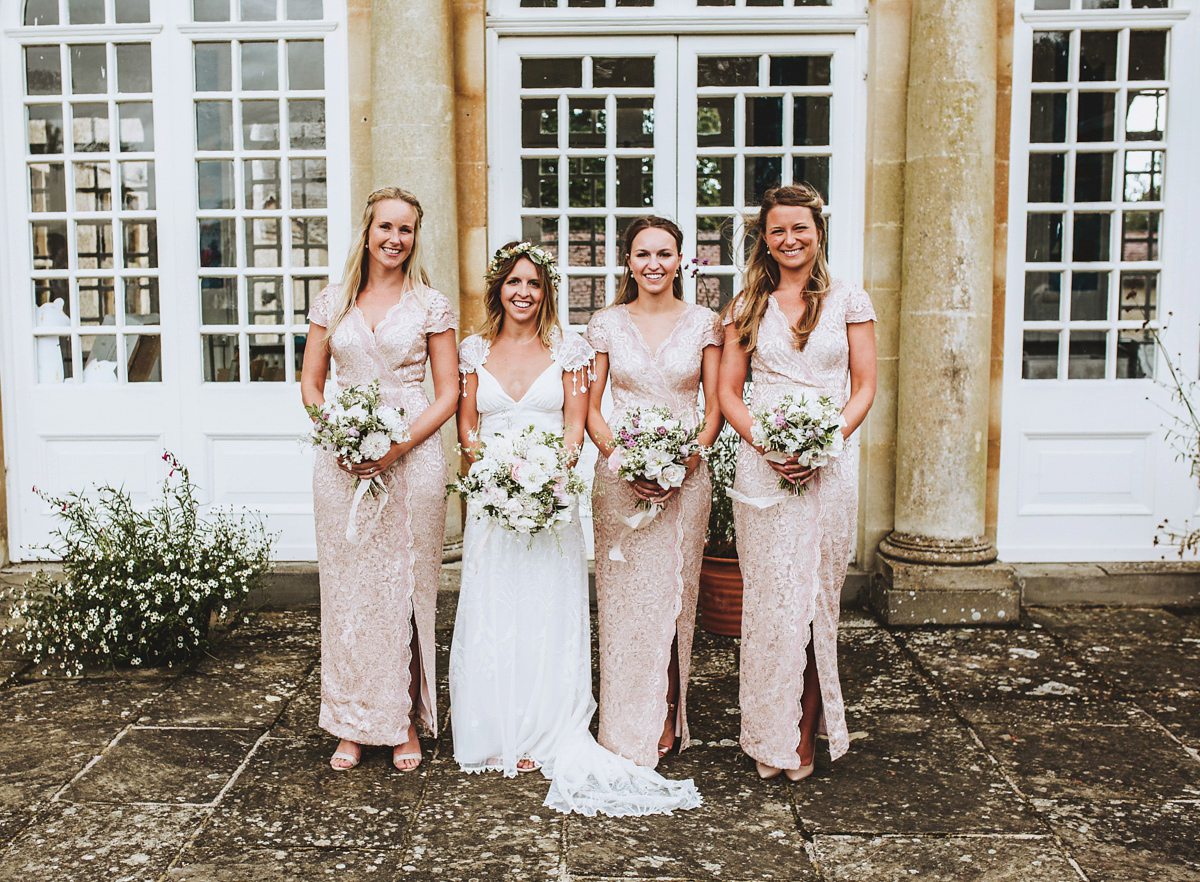 "For our table plan, we upcycled a door and wrote the names using a copper Sharpie pen."
"Our caterer was Lindsey Allen who provided a beautiful summer lamb with butternut squash and summer greens, followed by banoffee pie, brownies and berries."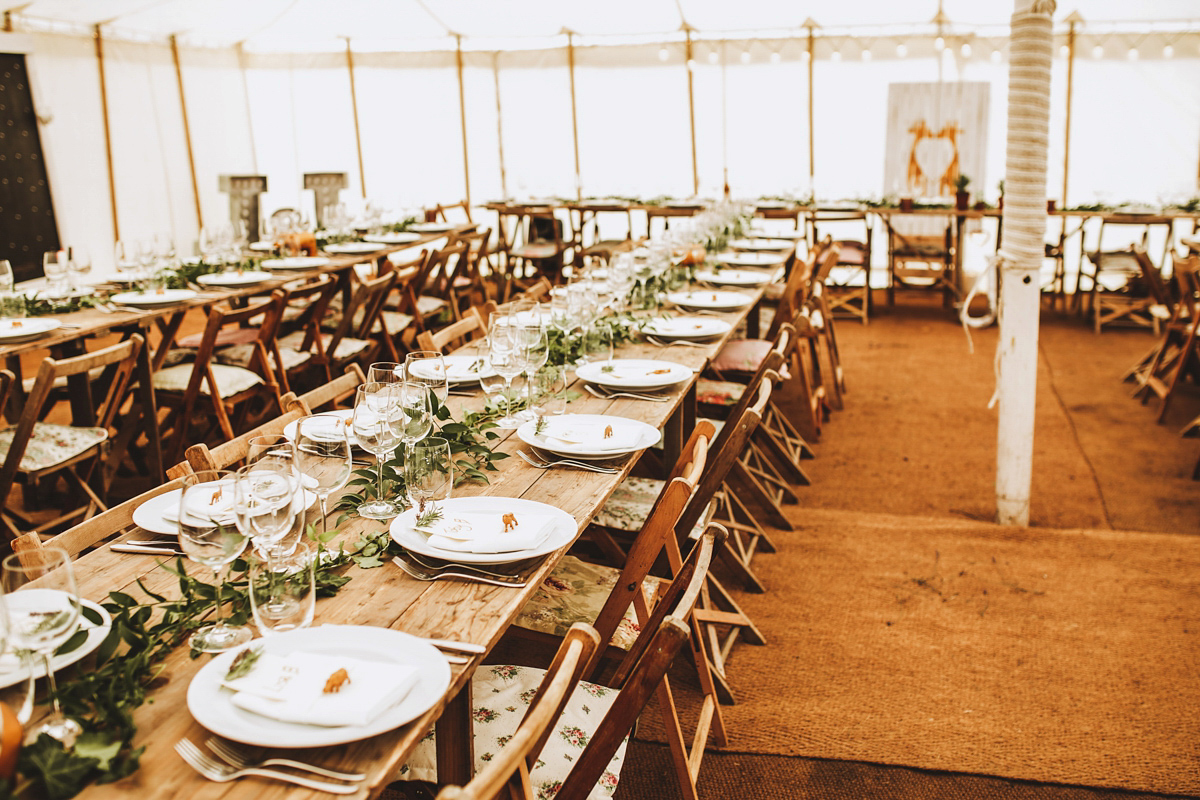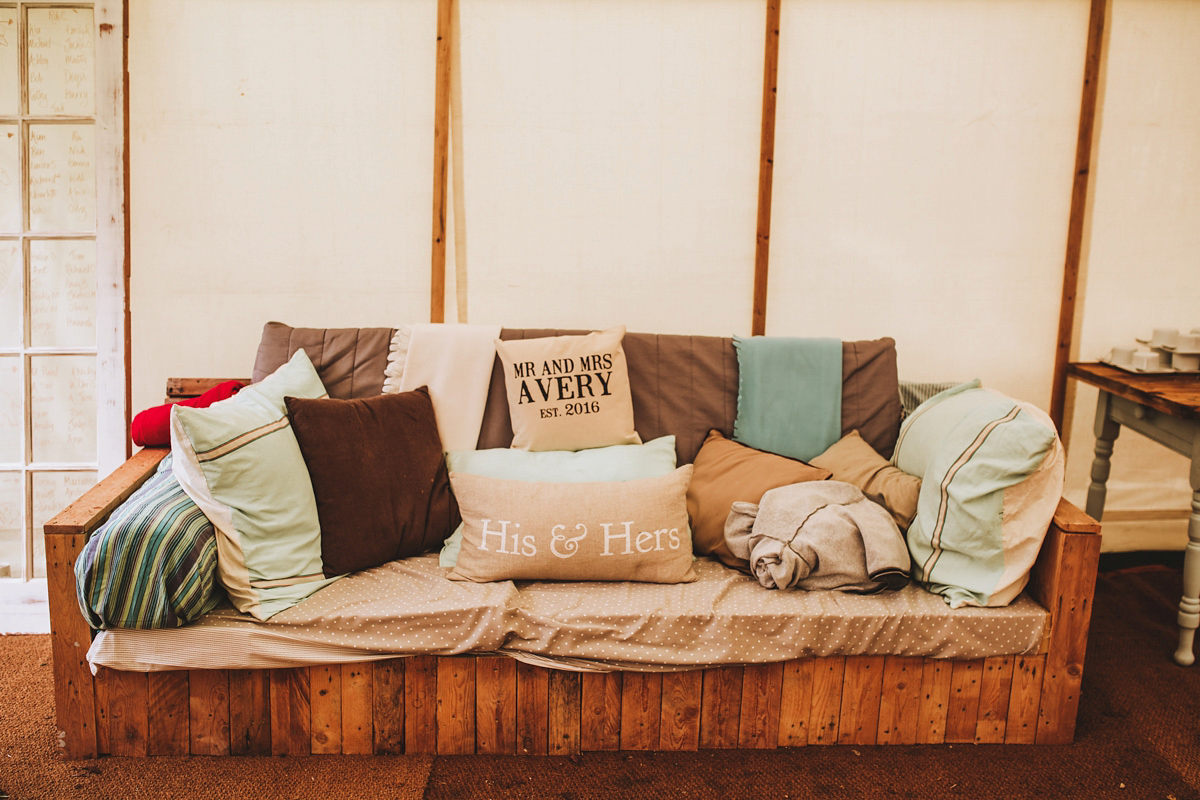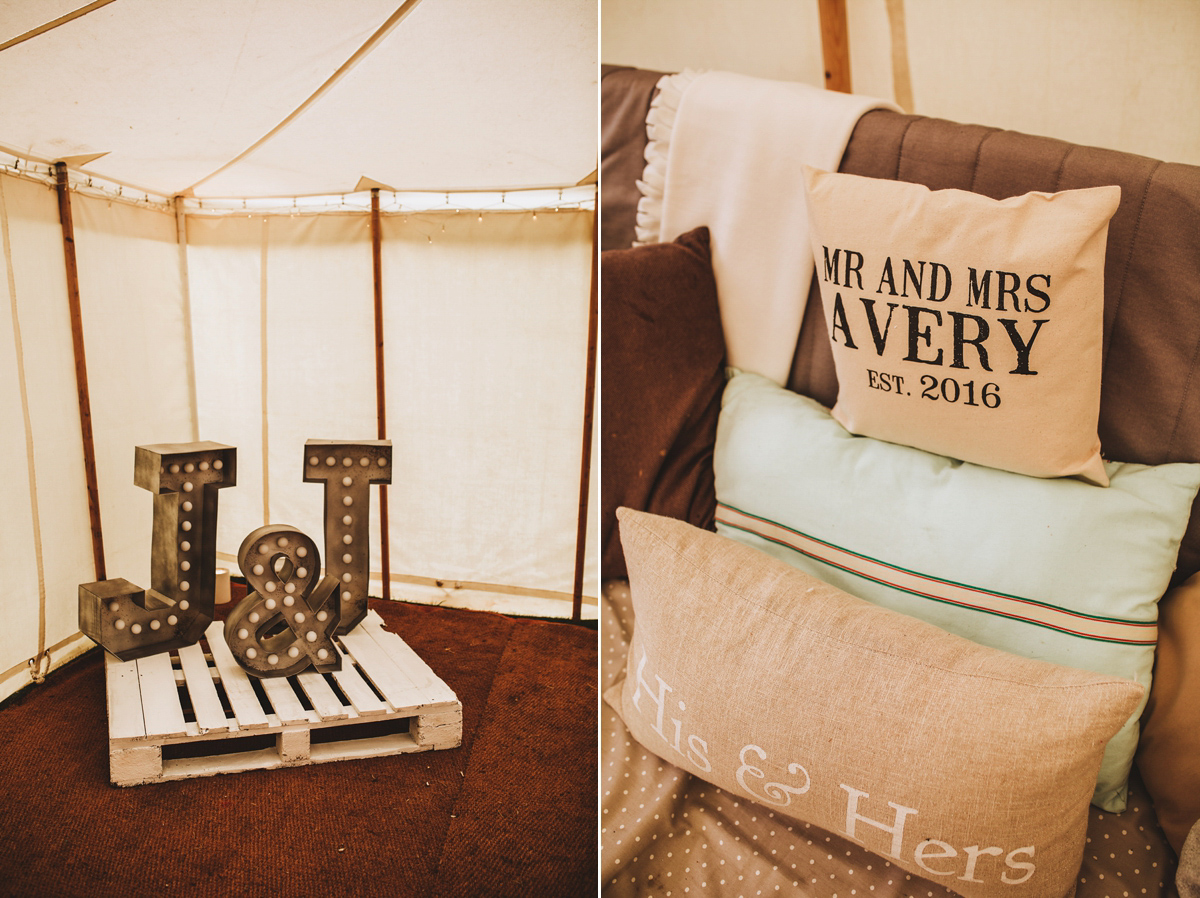 "We used lots of little fairy lights, foliage, herbs and scents as decor. Copper rose, gold and boho was the intended theme. Jack and his family made a bar and sofas from upcycled crates. Gin bottles were used to supply water."
"Jack's mum and I made the floral chandelier for the marquee, that was lifted into place by the marquee men."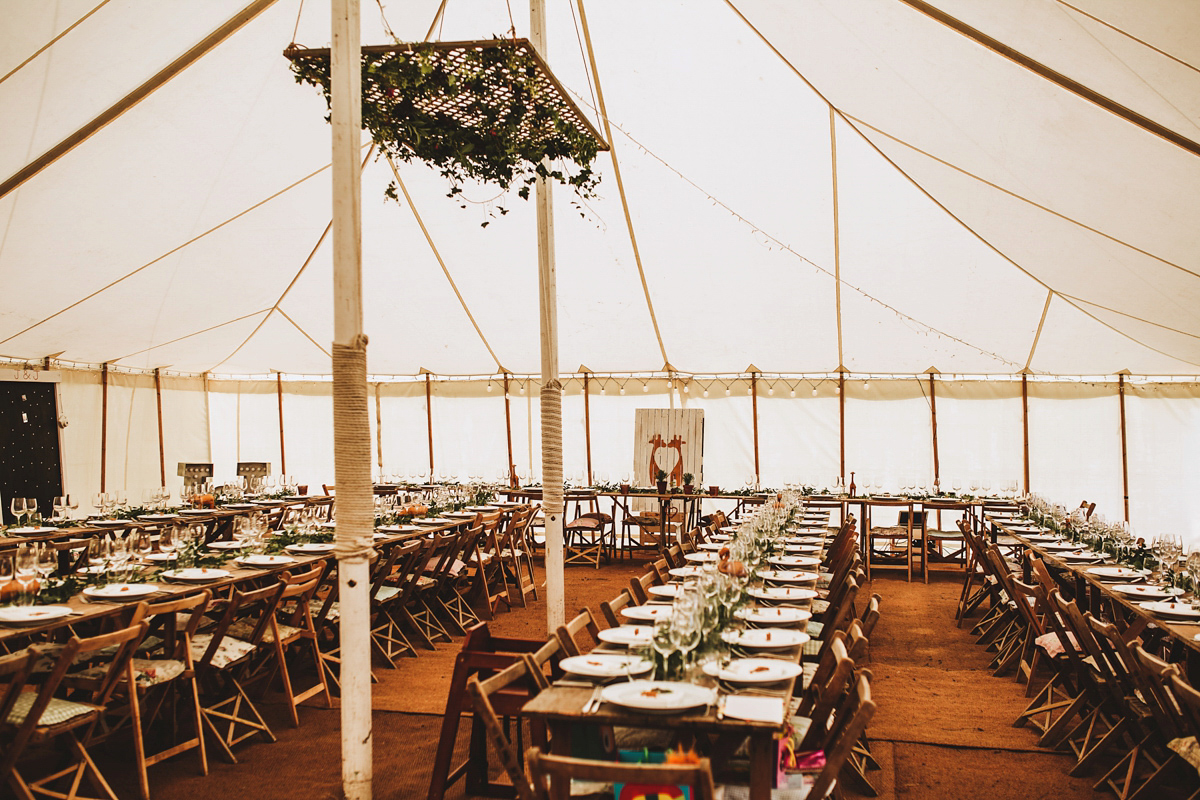 "My sister made us a fabulous three tiered cake, two layers of lemon sponge and once of chocolate with champagne cream. As a surprise Emily also made (my favourite) scrumptious millionaire shortbread, some dark chocolate 'J' disks and summer pimms mini cupcakes. Needless to say it was all finished off!"
"We also had a cheese cake provided by Quickes Farm – a local cheese farm to where I grew up."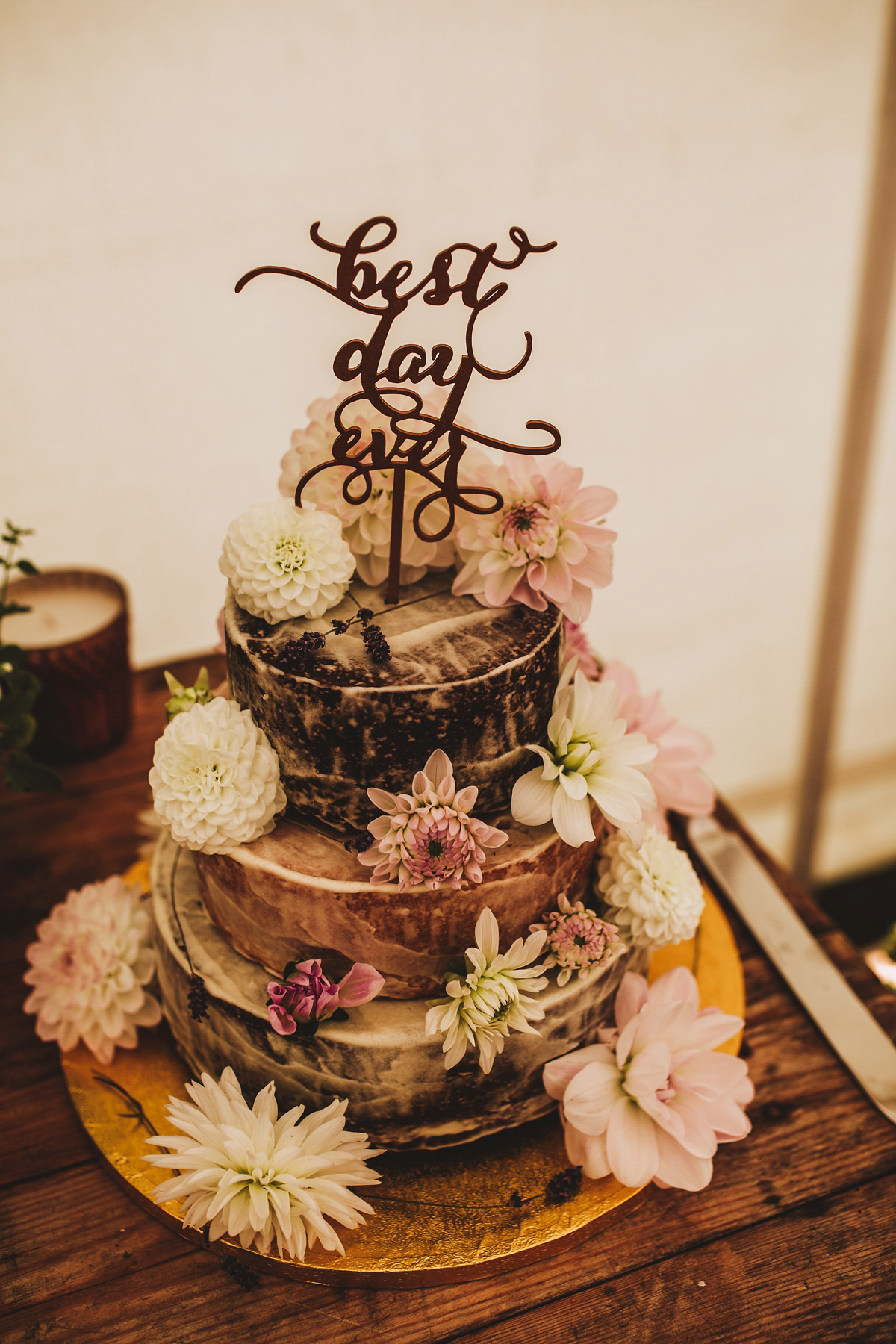 "Our favourite Cornish Pasties by Malcolm Barnecutts Pasties were delivered all the way from Cornwall and served warm in the evening in a huge vintage basket … the smell filled the marque and the pasties, needless to say, vanished in no time."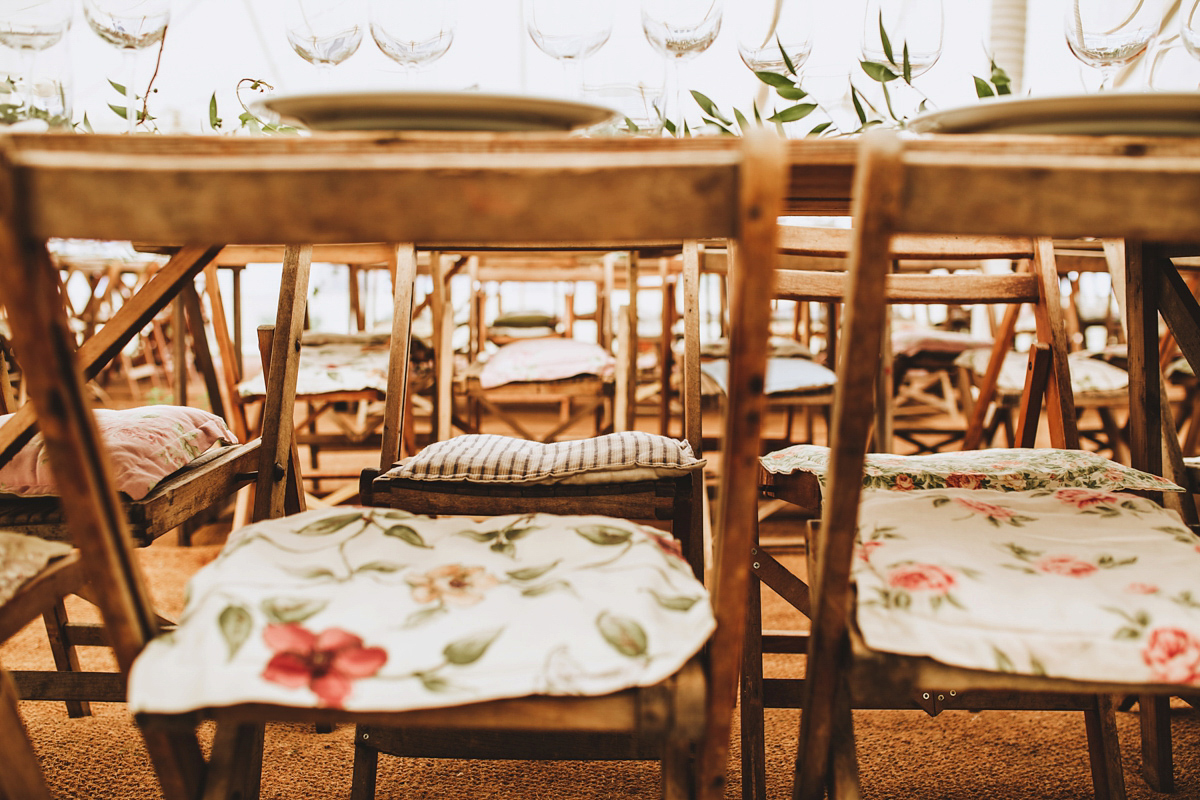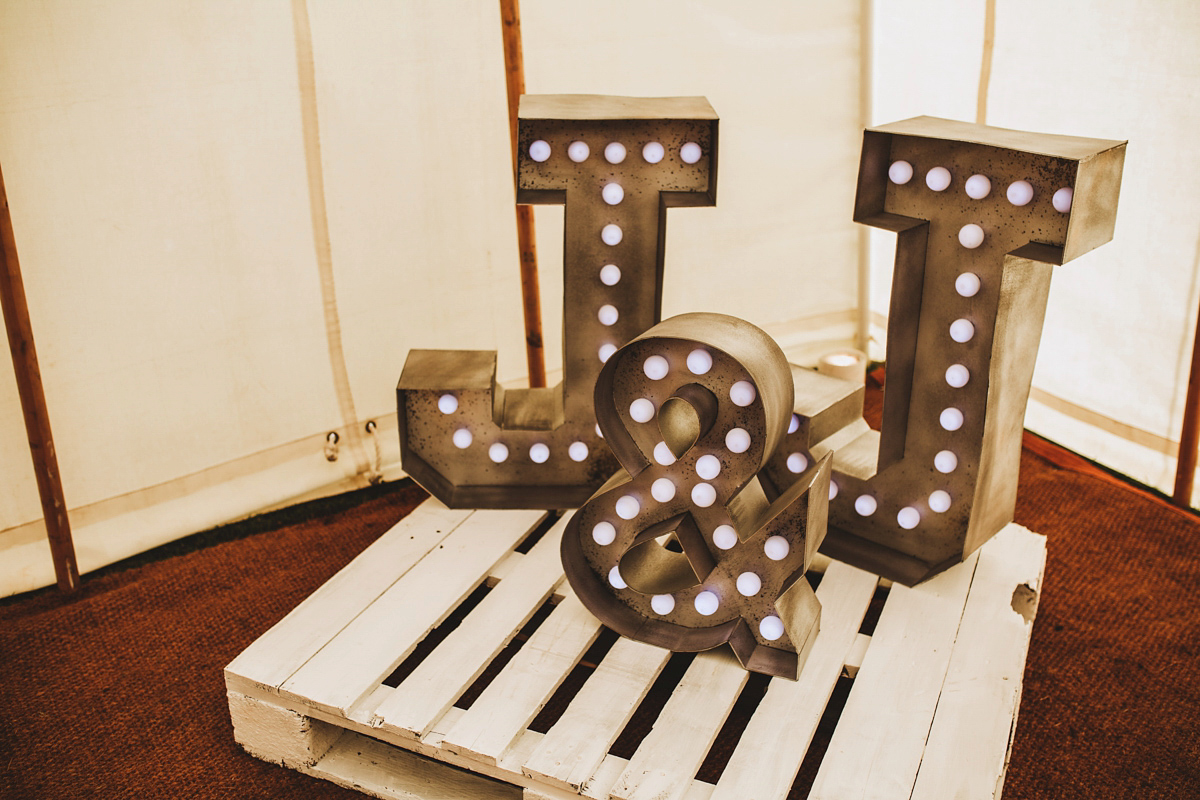 The resourceful couple salvaged as much as they could to use as decor on the day.
"We salvaged beer barrels from a dump and milk churns from a friend's farm."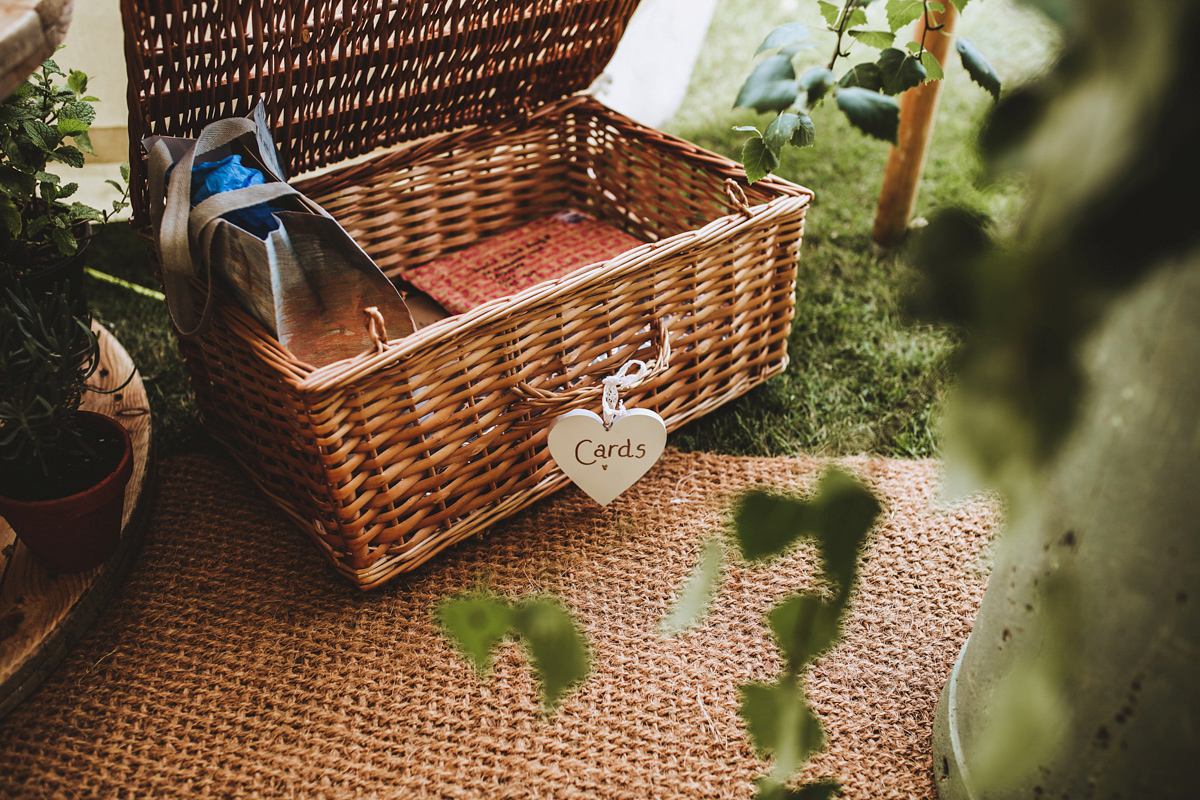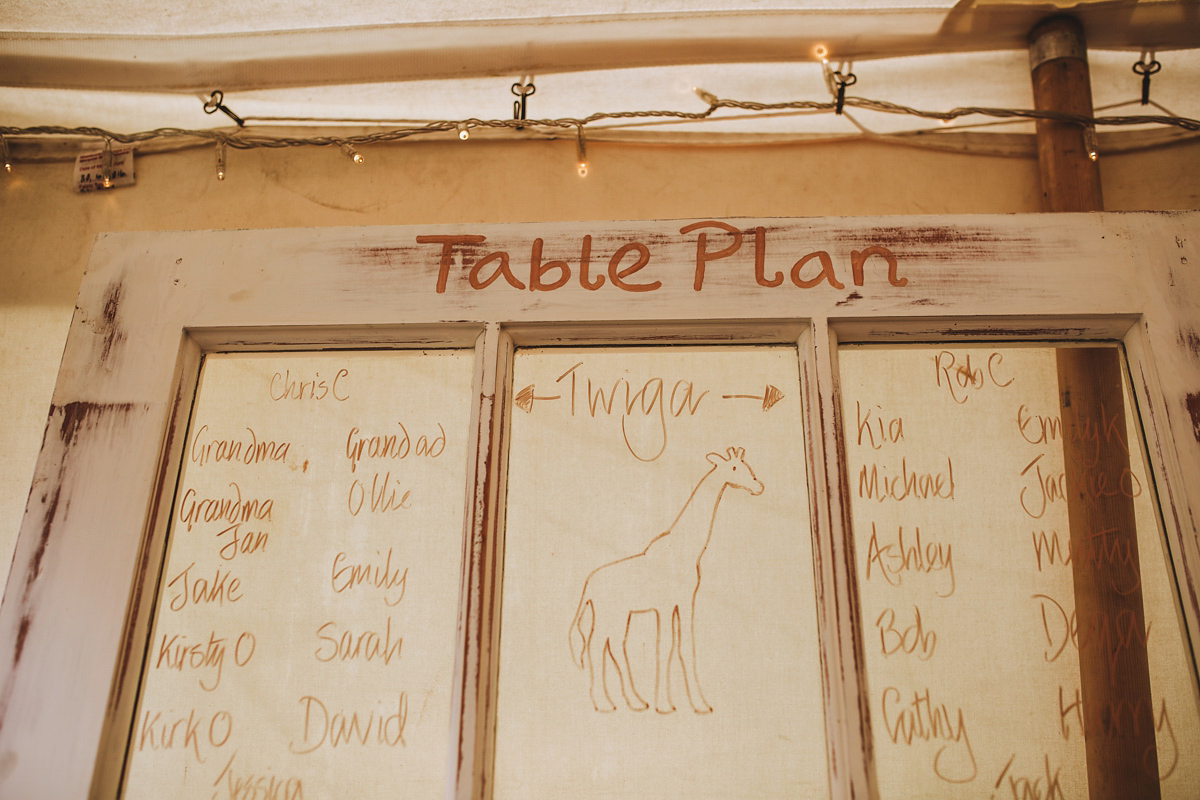 'My Grandad (Ray) had grown many potted herbs, including mint, sage, majoram, rosemary, lemon thyme to help the marquee smell and look fresh and naturally colourful. Ashley, my maid of honour, drew the animal templates for each table. For each table name there were two spray painted copper/rose gold animals."
"The animal names were in Swahili. For each place setting there was a copper/rose gold mini African animal made by us. The flower girls and little people happily took these home in their pockets by the end of the night."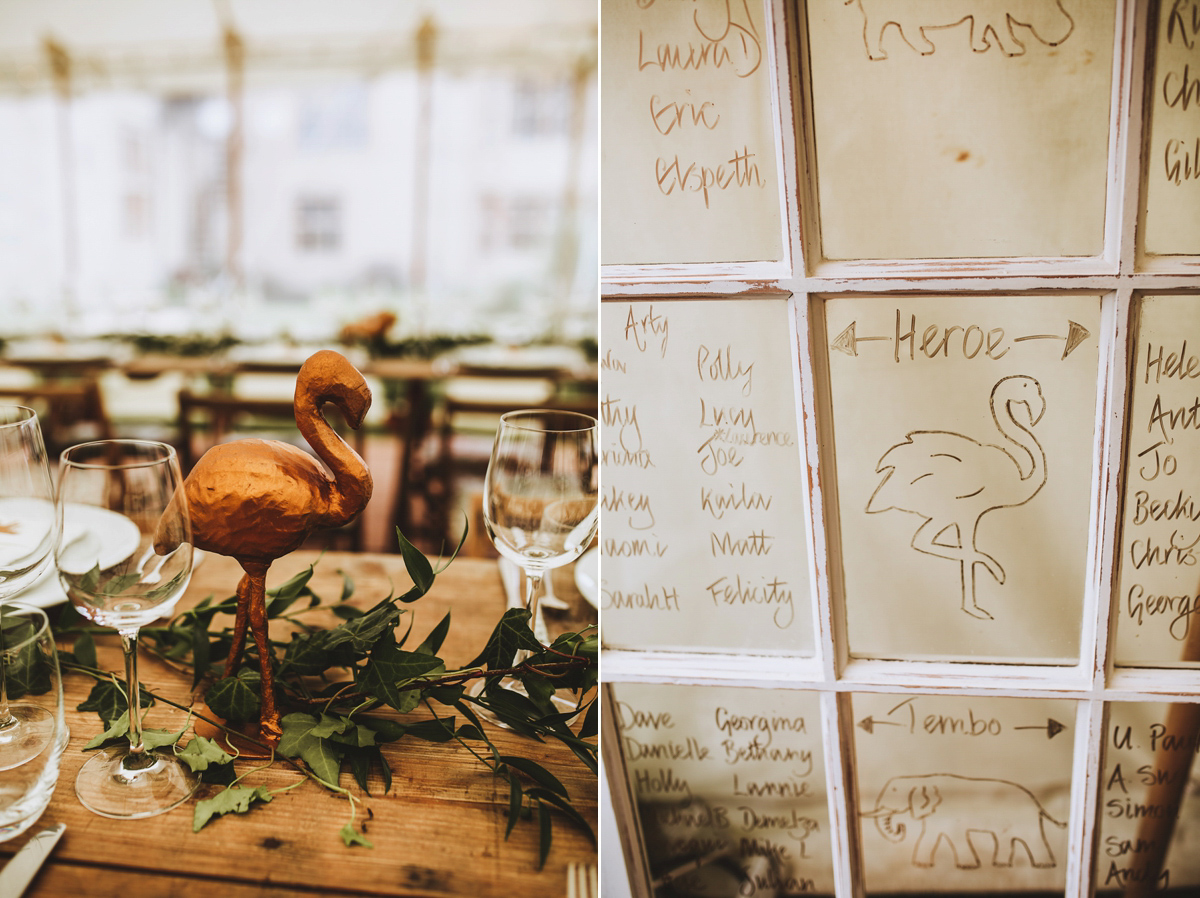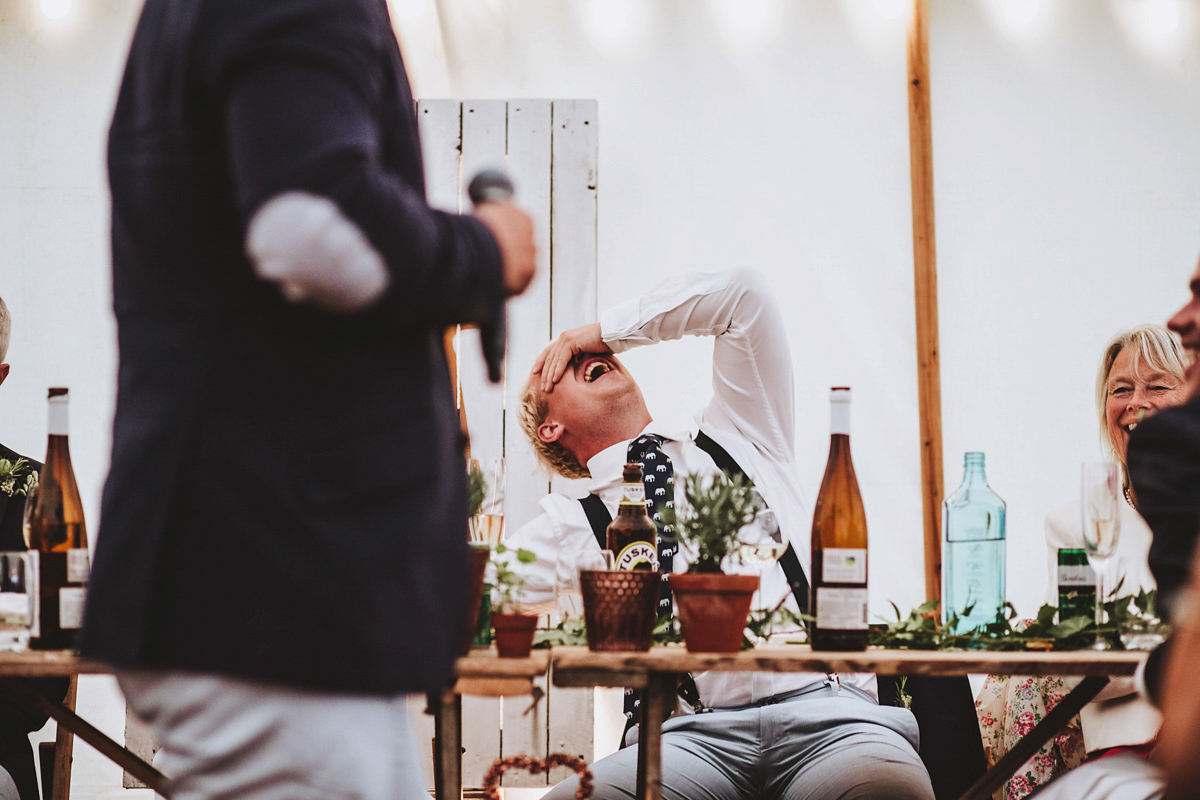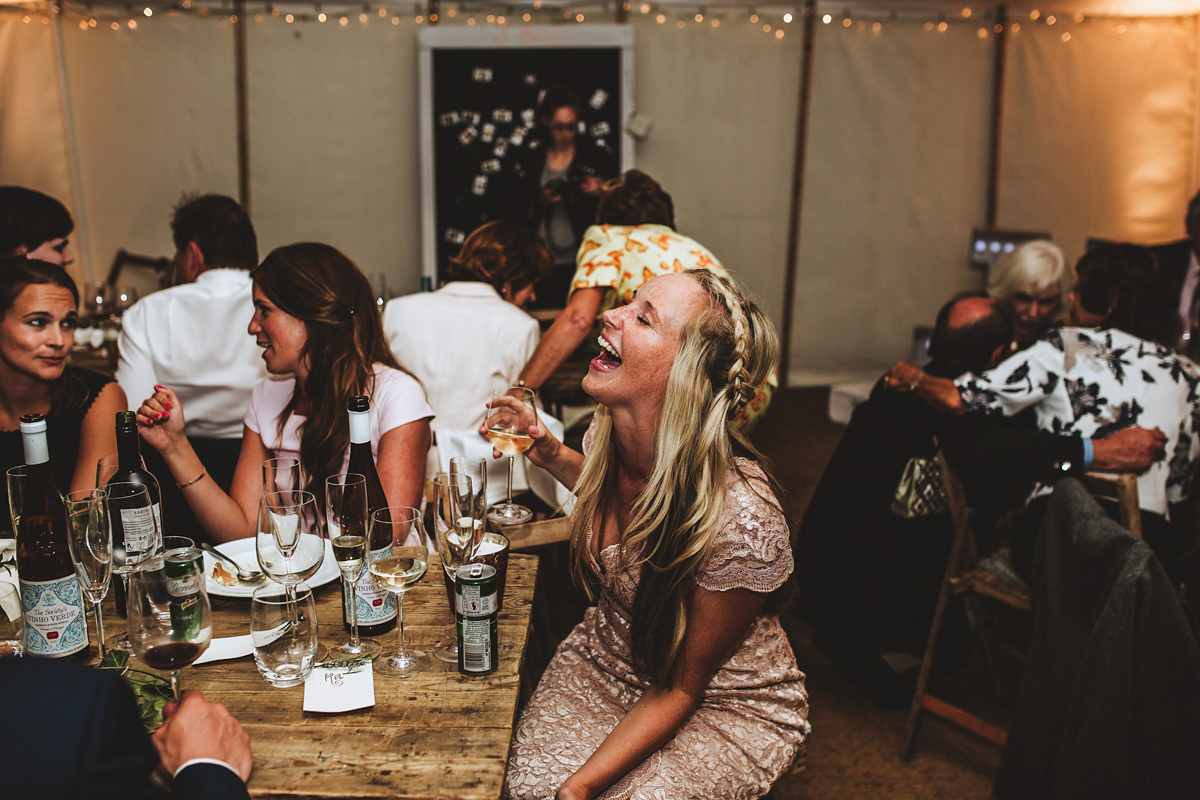 "Our band unfortunately cancelled on us on the morning of the wedding (me being completely unaware), however the management provided a superb three piece band who rocked it all night (again, I was completely unaware!)"
"Our first dance was to 'I Will for Love' by Rudimental. The lyrics say it all."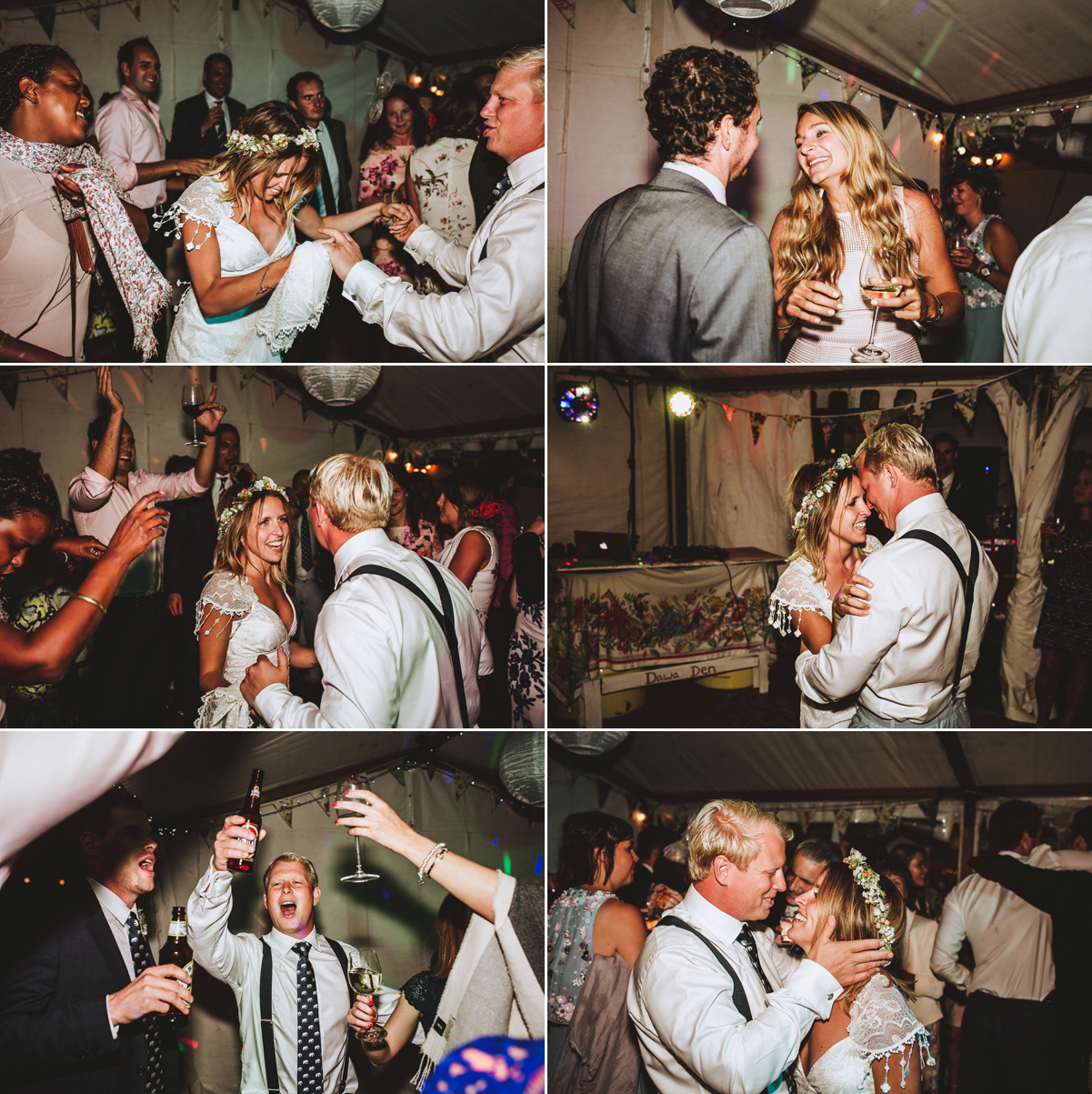 Words of Wedded Wisdom
"I had planned to make a scrap book of events after the engagement and the lead up to the big day. The endless list you make and cross off are not worth reading over again – its more important to take time enjoying each and every moment of the build up.
Make a clear list of what's needed to decorate your venue."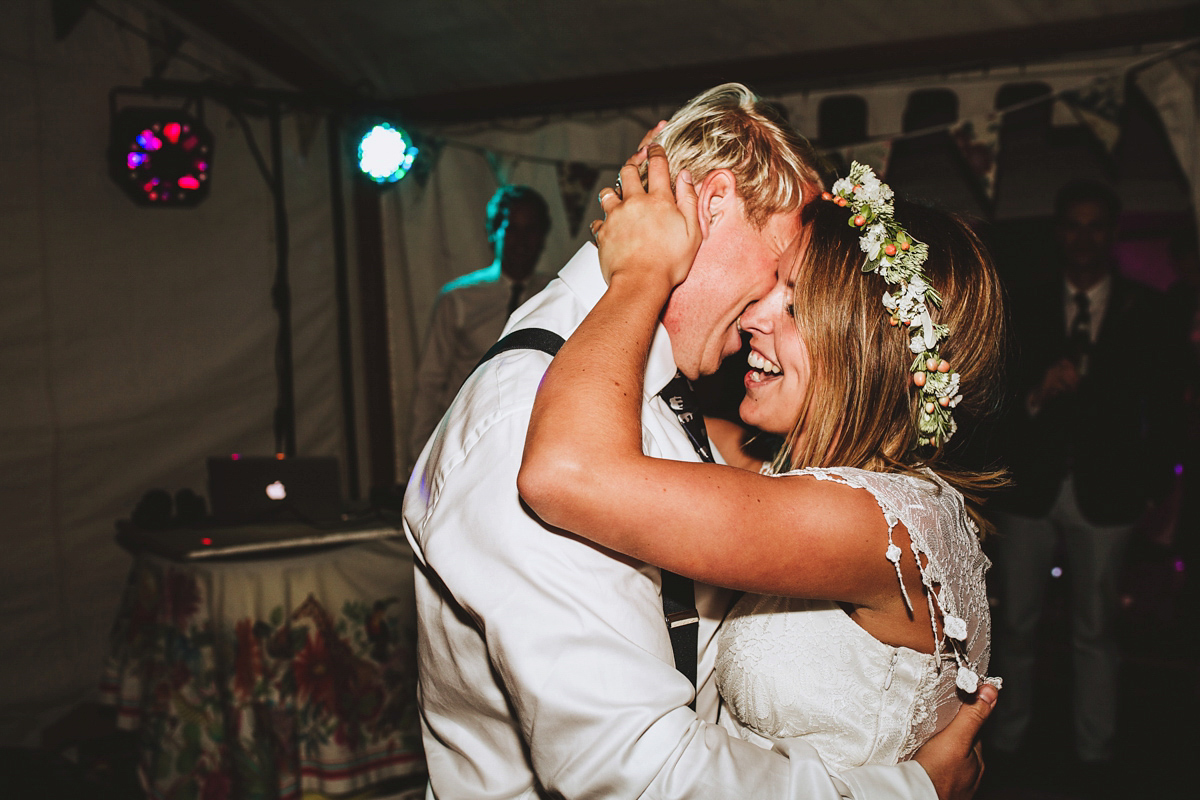 How utterly lovely! My love and thanks to Frankee Victoria Photography for sharing this beautiful day with us today.  You can see more weddings captured by Frankee on Love My Dress here and of course, explore more weddings where the bride wore a drop-dead-gorgeous Claire Pettibone gown here.
Have a beautiful afternoon folks,
Love Annabel xx