Good morning readers! I hope your week is going swimmingly so far – I've not floated away with all the rain we've been having in my part of the world, which is a definite plus point! I'm interrupting our usual schedule today to pop in with some lovely news because couture wedding dress designer Phillipa Lepley has announced details of her Christmas Sample Sale and you're invited!
Phillipa Lepley is well known around the world for her exquisite wedding dresses. Her style is luxurious yet feminine and it's no surprise that celebrities such as Geri Halliwell flock to her for their bespoke gowns. Her collections encompass many shapes and styles and each and every dress is truly stunning.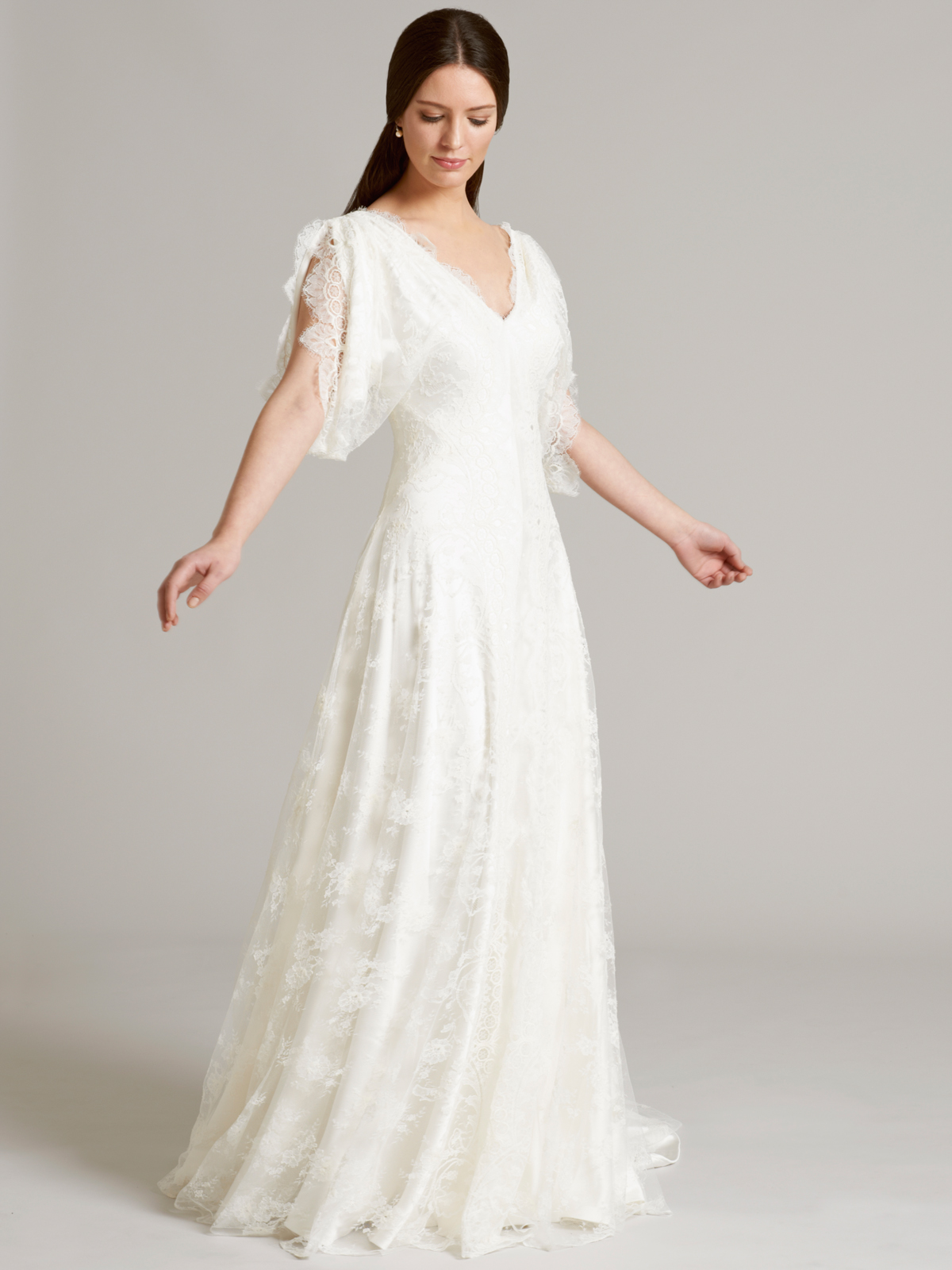 With twenty-five years experience in the wedding world, Phillipa Lepley has taken couture wedding dresses to the next level and combines traditional techniques and incredible attention to detail with the most glorious fabrics to create gowns that are simply out of this world. Honestly, just one look at the lace that Phillipa uses in her designs will have you sighing with happiness.
This year, Phillipa Lepley will be hosting her wonderful Sample Sale from 3rd December at her Chelsea boutique and if you're lucky enough to secure yourself an appointment, I have no doubt that it will feel as if Christmas has come early!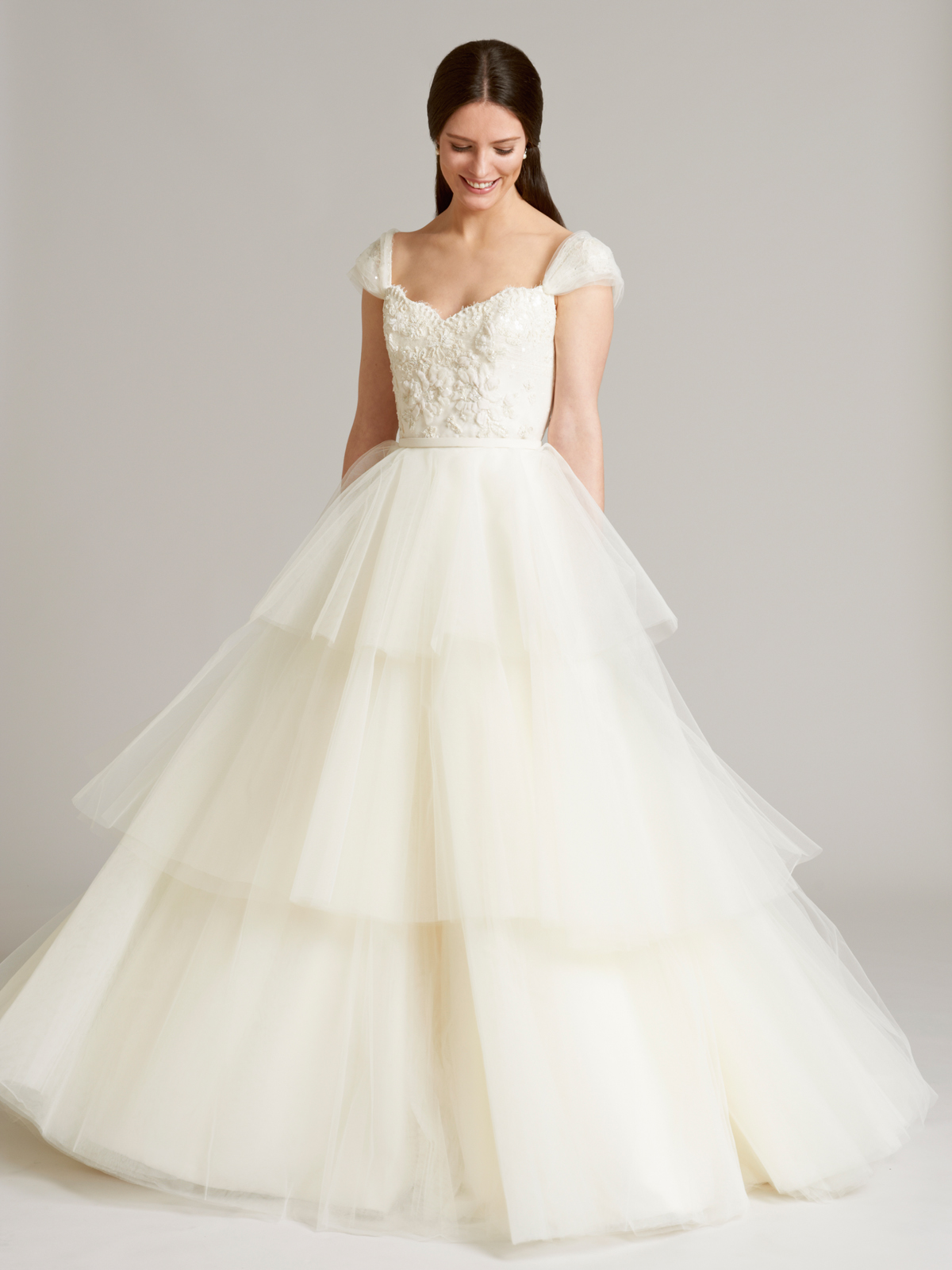 At the sample sale, gowns will be reduced by up to 70% (yes, you read that right, 70%!) and Phillipa and her team will be on hand during your consultation so you can look forward to a super saving and a fabulous experience.
Prices will start at £2,000 for wedding gowns and just £50 for Phillipa Lepley bridal accessories. The majority of the gowns in the Sample Sale will be in UK sizes 10/12 and, if you need alterations made to your dream dress, Phillipa's brilliant couture seamstresses will be able to make these for you in as little as two weeks.
I have absolutely no doubt that this event is going to be incredibly popular so I'm urging you to book your 1.5-hour appointment as soon as possible. Please note that there is an appointment fee of £30, which will be taken at the time of booking and secures your consultation with Phillipa and team.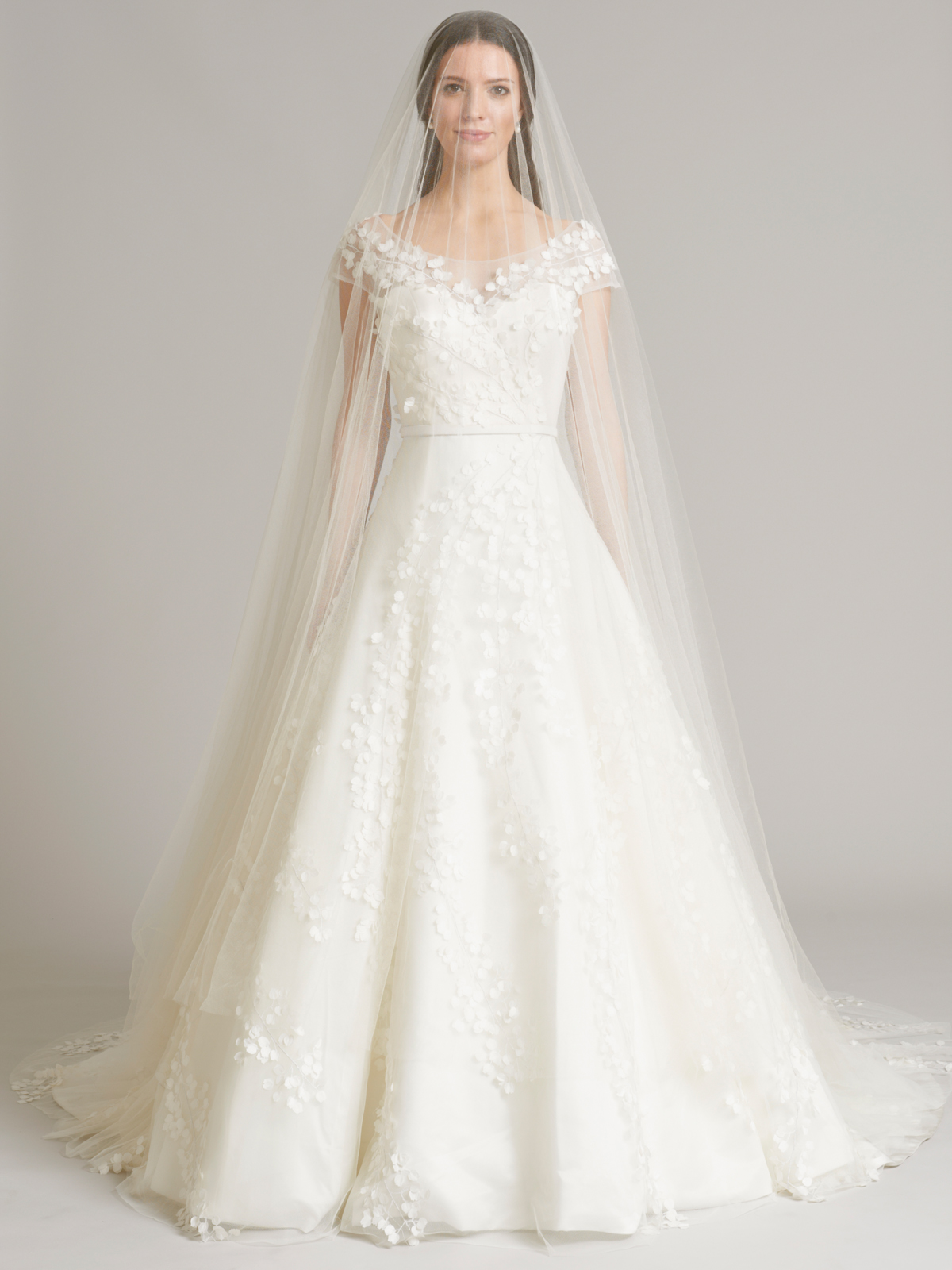 Of course, given the early December date and the fact that Phillipa Lepley's boutique sits right on Fulham Road, why not make a day of it and indulge in some Christmas shopping too? After all, we know it's the most wonderful time of the year, especially if you're a bride to be!
The Phillipa Lepley Christmas Sample Sale starts on 3rd December. Appointments can be made by contacting the boutique on 0207 590 9771 . There is a £30 charge for each 1.5-hour appointment.
You'll find Phillipa Lepley's boutique at 48 Fulham Road, Chelsea, London, SW3 6HH and if you'd like to find out more about Phillipa's collections, her couture service or view her beautiful real brides, then do take a look at the website. You can all connect with Phillipa Lepley on Twitter, Pinterest and Instagram.
Pop back at 12 noon on the dot to enjoy a beautiful, brand new real wedding feature.
Love Tamryn x
This is a sponsored post