Here in Yorkshire the sun has been shining and spring finally feels like it might be on its way- I'm so looking forward to warm evenings in the garden and the ability to go outside without a coat.  Today we have the most gorgeous summer wedding for you, to prepare you for the warm days to come- its a real beauty. Meet Jade, a fashion buyer and Daniel, a carpenter, who married on the 1st July 2016 at the beautiful Notley Abbey in Buckinghamshire.
Today's beautiful photographs are the work of Julia and You, one of our much-loved Little Book For Brides members.  I love the soft and romantic style and the photographs taken in the vintage Rolls Royce, which was provided by Notley.
"We can't thank Julia enough.  She was amazing and made everyone feel really comfortable.  As soon as we saw Julia's work online we knew that we wanted her to photograph our wedding as her style really felt like it fitted us.  The natural style was just what we were looking for."
"The style of our wedding was simple, old yet modern, with beautiful floral details and lots of fun.  We wanted the day to have a laid back and fun feel so having an acoustic band, ice cream and garden games for our drinks reception just suited us. We also love a party so wanted to make sure that our evening reception was full of fun with a brilliant DJ, photobooth and lots of drinks to go around."
Jade wore a simple and flattering gown by Vera Wang.
"When I pictured my perfect dress I imagined a lot of beading and embellishment with lots of detailing, but as soon as I started trying on dresses they didn't feel like me and I realised I wanted something much more simple and floaty.  As soon as I put on my dress I knew it was the one. The fabric was a beautiful textured organza which I hadn't seen on any other dresses and gave it interest whilst still being simple. The layered skirt had beautiful drape and felt light and floaty. Once I had it on I knew I didn't need to try on any other dresses and didn't want to take it off."
Floral arrangements were the work of Sonning Flowers– aren't they gorgeous?
"We wanted soft, natural, hand tied flowers in soft pinks and creams with lots of greenery.  We knew flowers would be a big part of our day as I love them and knew as soon as I saw the archway at Notley Abbey I knew we would have to have a flower archway."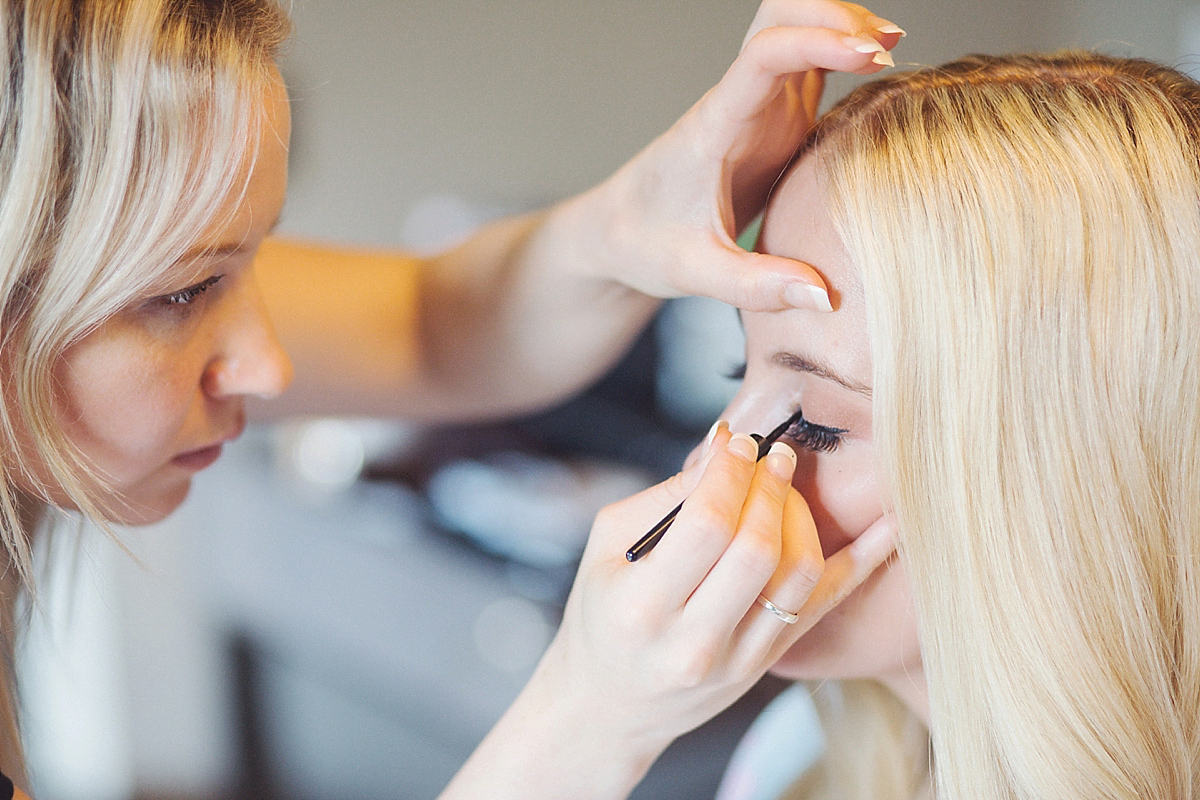 In her hair Jade wore the 'white' veil by Vera Wang, to match her dress, while on her feet she chose custom designed shoes by ChristyNG.
"I am incredibly clumsy so stilettos are not my friend, but I am also not the tallest so knew flats weren't an option.  I spent months looking for bridal shoes that had a chunky heel and strap but were still beautiful and bridal.  In the end I designed them on ChristyNG and they were absolutely perfect."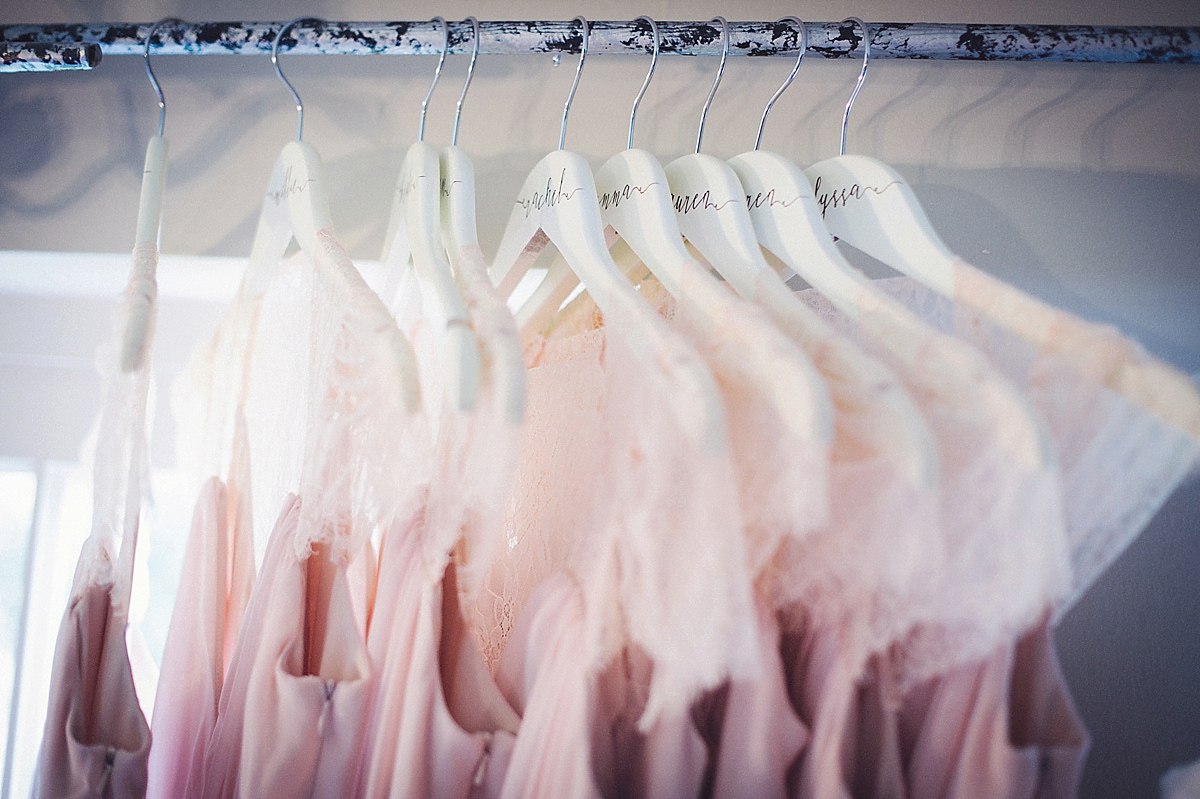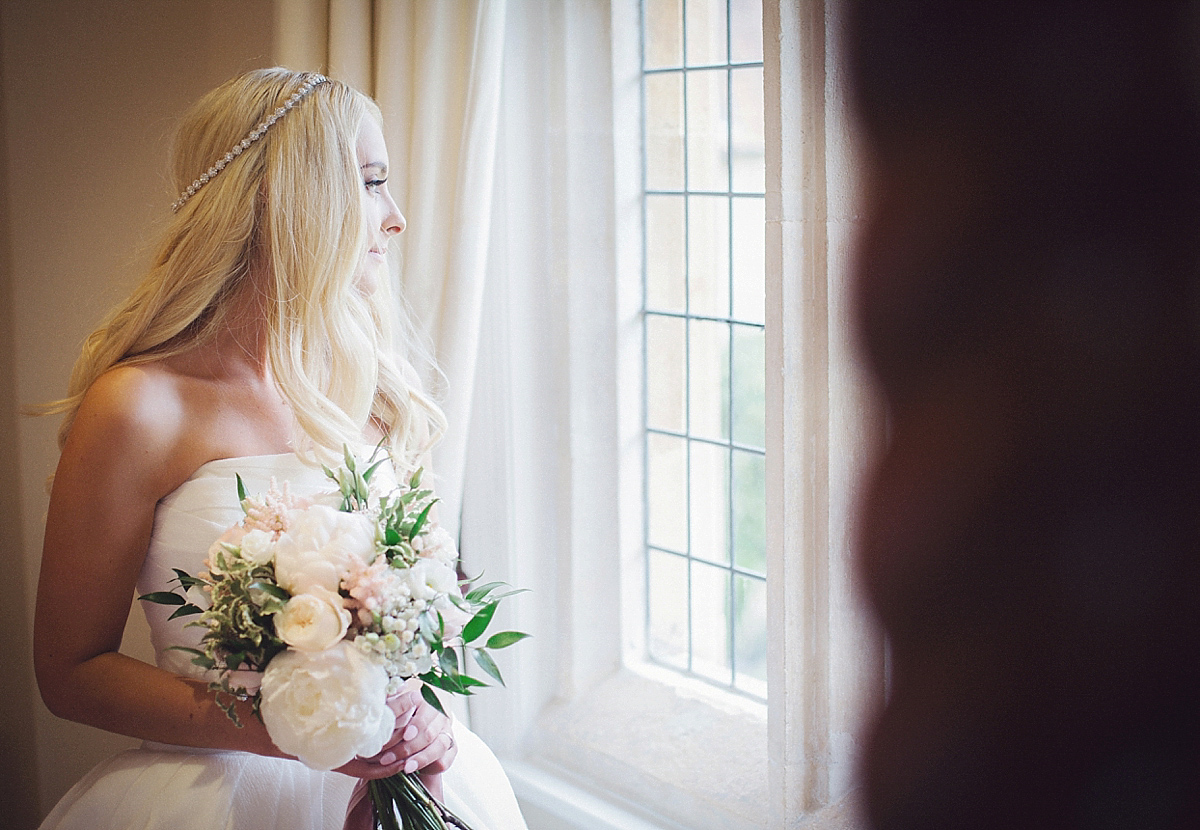 Daniel looked incredibly dashing in a Ted Baker suit from Moss Bros which he wore with a pair of cufflinks which were a gift from Jade.
"My Dad walked me down the aisle, it was lovely and a moment neither of us will forget."
"We had an acoustic duo (Soul Brother Acoustic) play at the beginning and end of the ceremony.  They sang Jasmine Thompson's acoustic version of 'Rather Be'.  We both love this song, the words feel like they relate to us as a couple and they also felt perfect for the start of a ceremony when you feel nervous but so much more relaxed when you are both at the end of the aisle."
We're a thousand miles from comfort, we have travelled land and sea but as long as you are with me there there's no place I would rather be."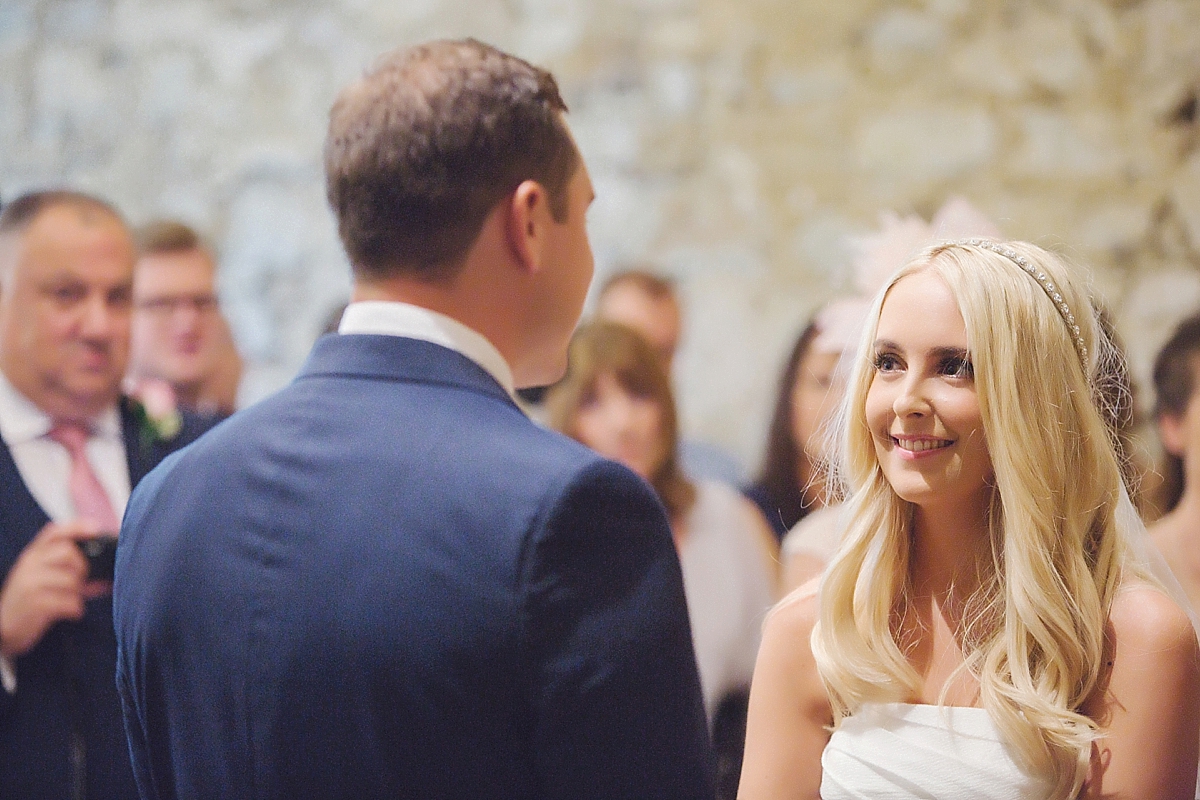 Jade's Godfather read 'On your Wedding Day', which begins:
Today is a day you will always remember
The greatest in anyone's life
You'll start off the day just two people in love
And end it as Husband and Wife"
The couple exchanged rings- Jade's from Ernest Jones and Daniel's from Argos.
"Being a carpenter he knew he wouldn't be able to wear it to work so didn't want anything flashy as he was worried he would lose it."
The beautiful bridesmaids looked lovely in pale pink gowns from ASOS. Each bridesmaid also chose her own shoes.
"With eight bridesmaids finding the dresses in the sale saved us so much and they looked beautiful- we couldn't believe our luck."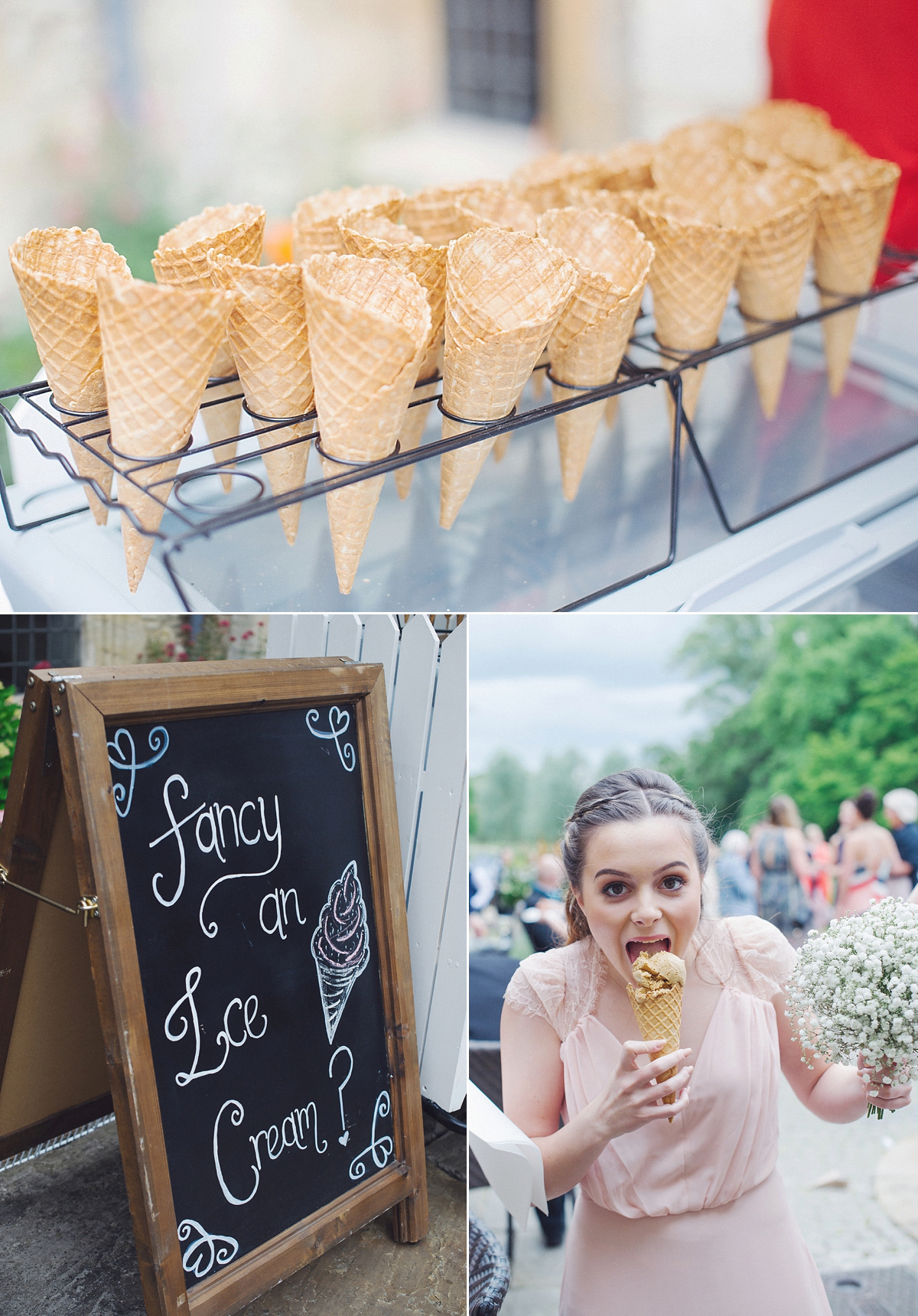 For hair accessories, Jade chose a flower crown from their florist, Sonning Flowers, as well as a crystal halo for the ceremony from The Ivory Willow. For jewellery she wore a Tiffany bracelet which her bridesmaids surprised her with at dinner the night before the wedding- what a lovely gesture.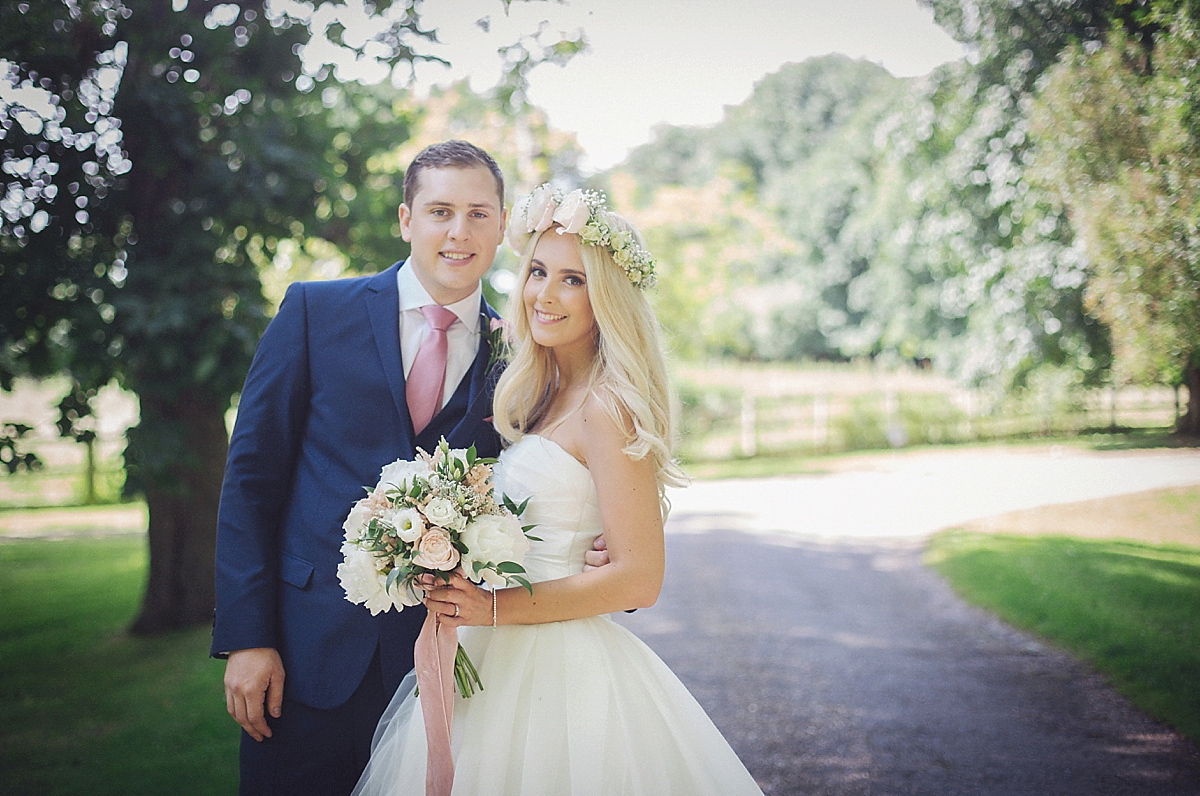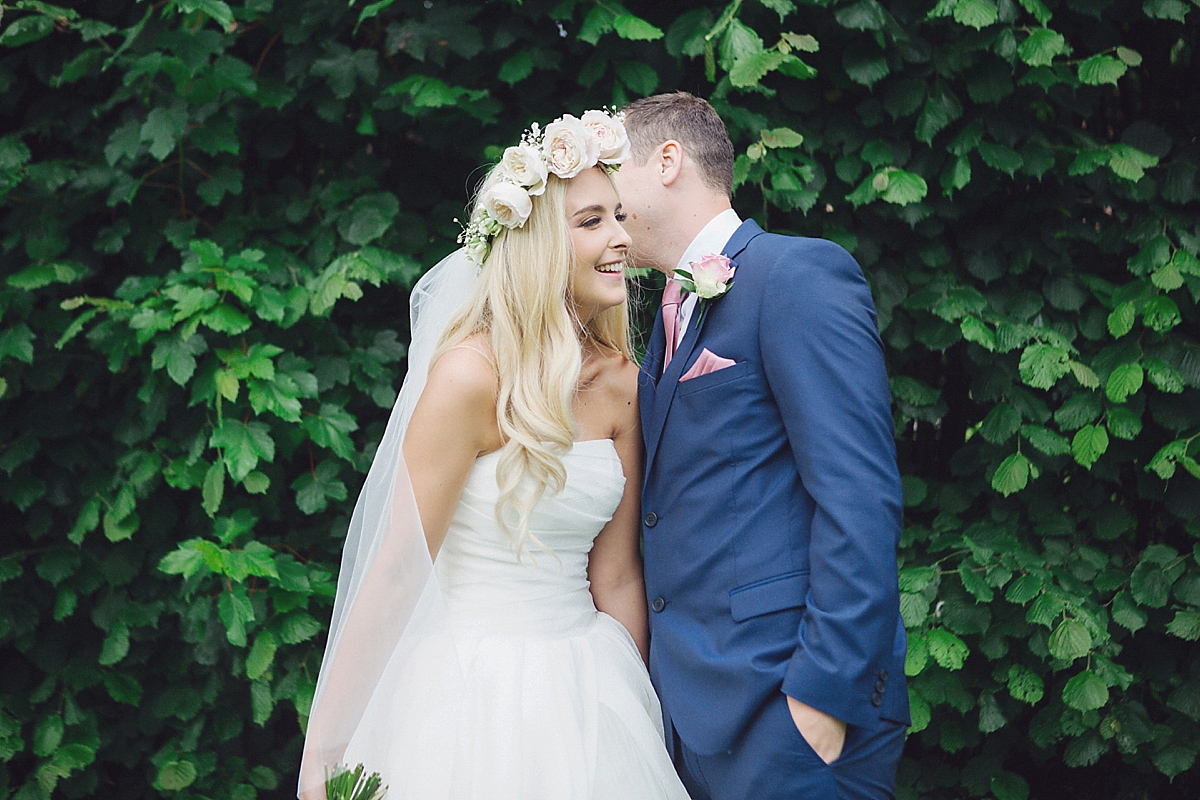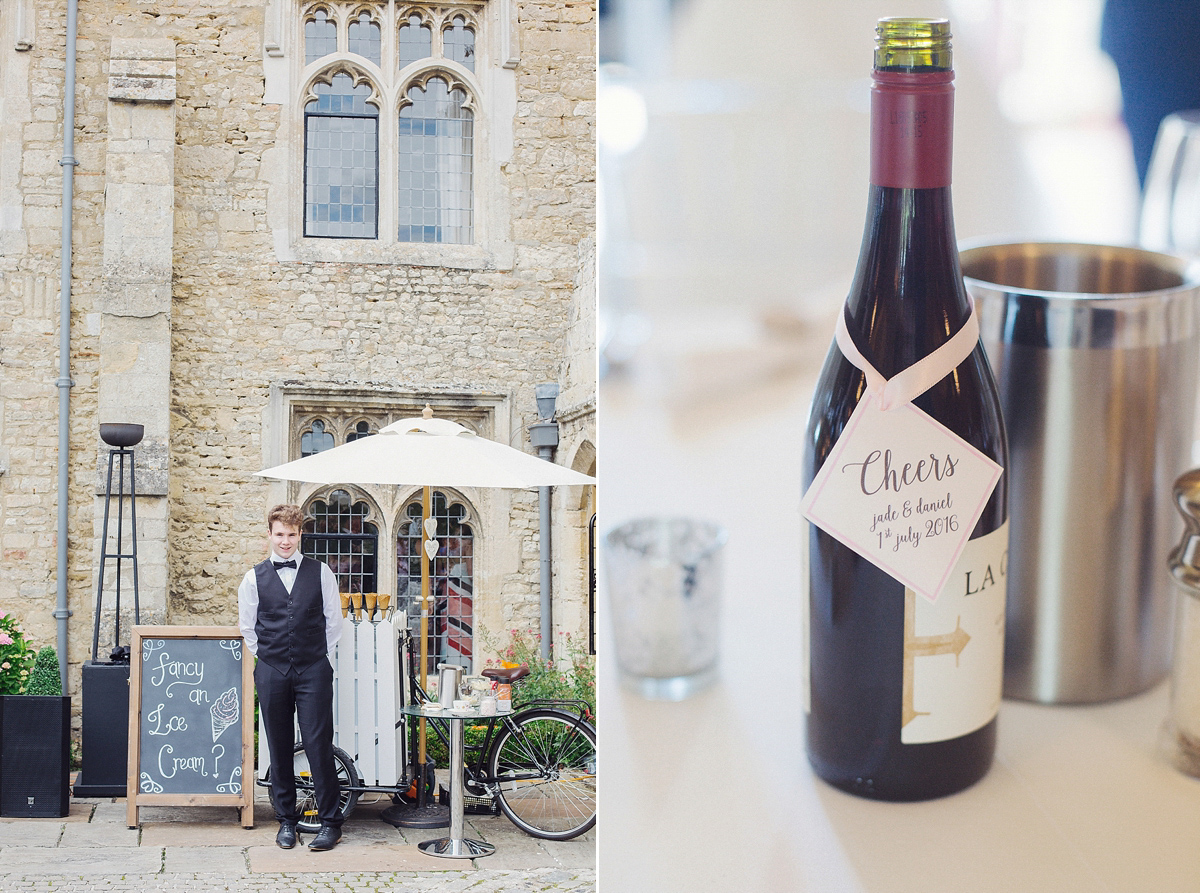 "As soon as we visited Notley Abbey we knew it was the perfect venue for us.  In a strange way it reminded us of our house in the way it was decorated as it was the mixture of simple modern décor mixed with natural wood and historic touches that we loved.  The famous faces that had stayed at Notley (from Henry VIII to Marilyn Monroe) made it feel really glamorous and special."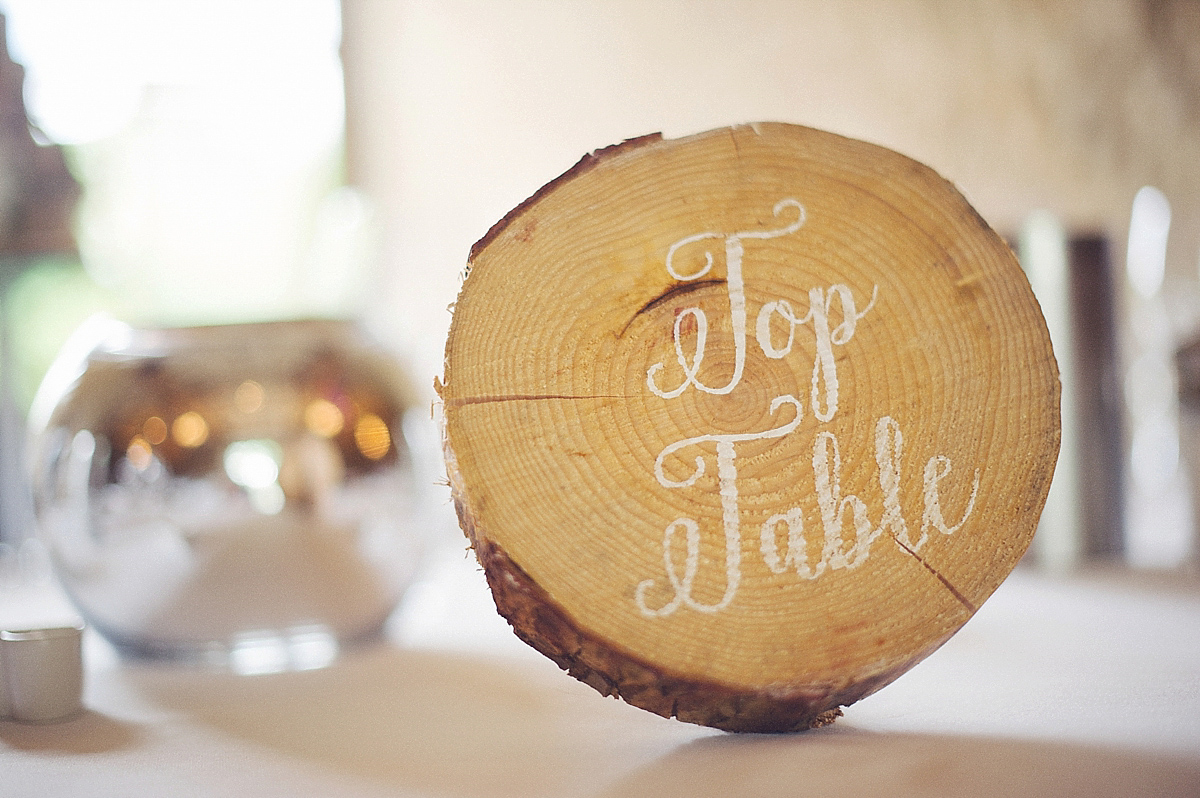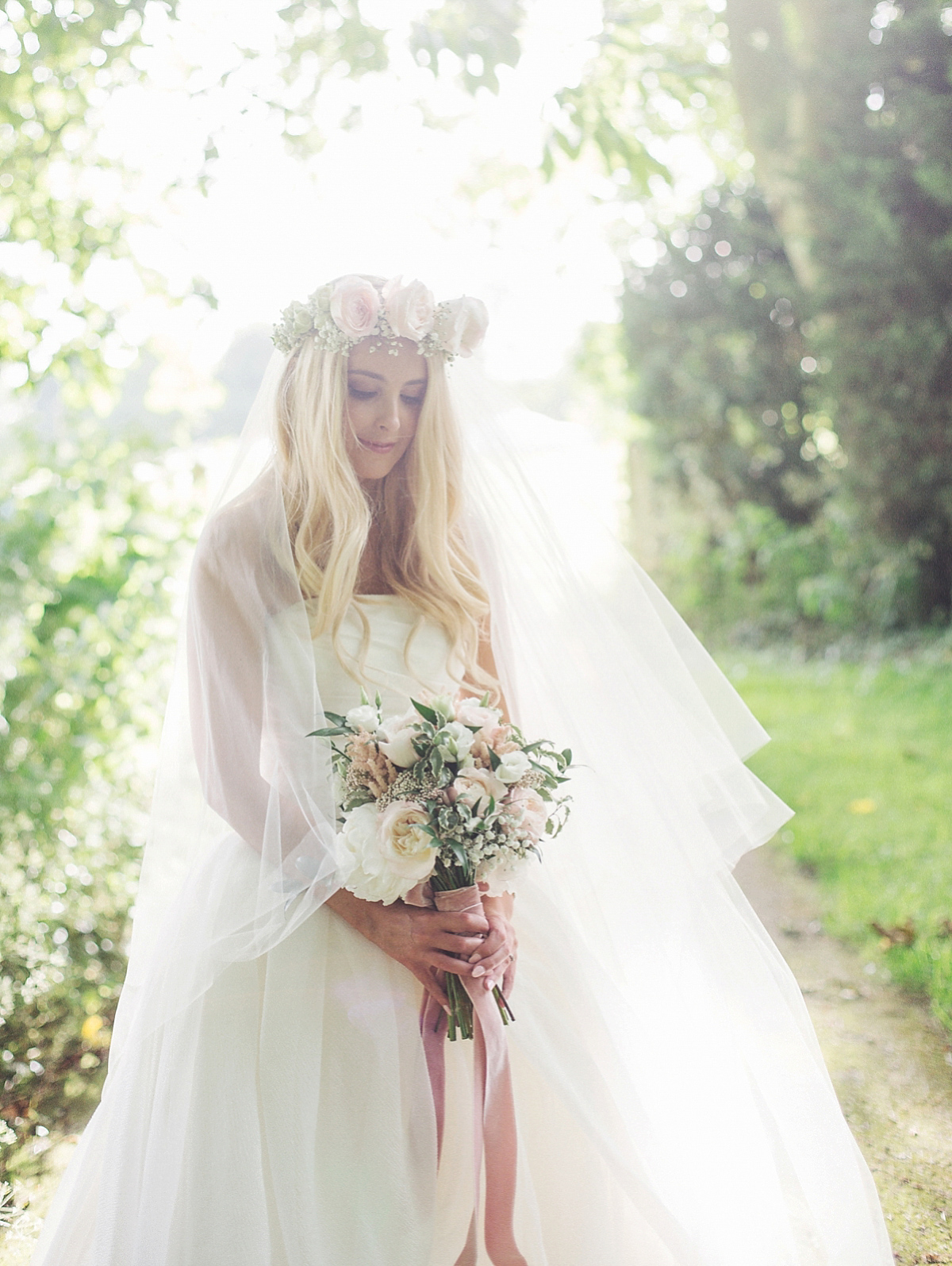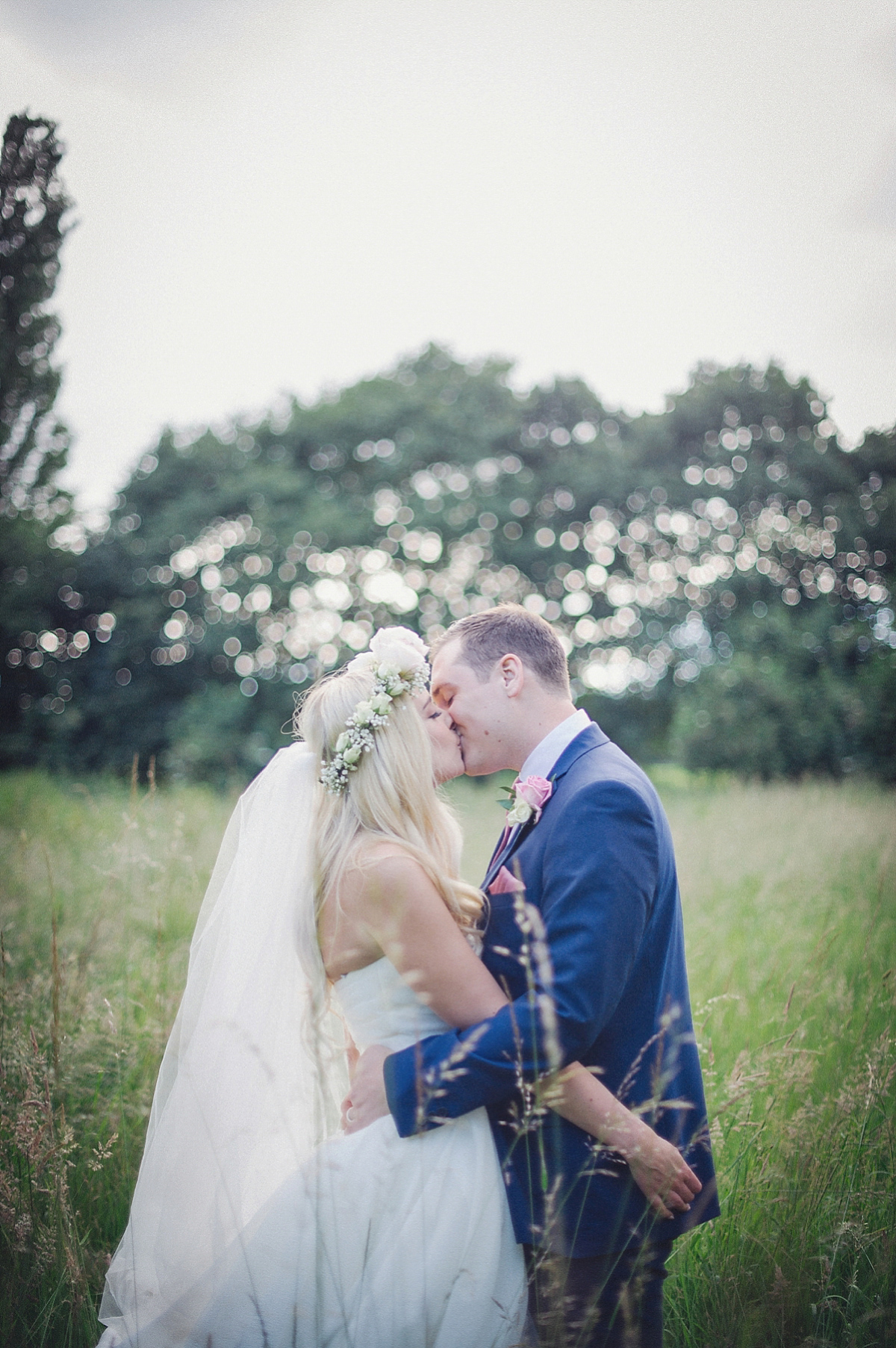 Words of Wedded Wisdom
"Delegate. We couldn't get into our venue until the morning of our wedding and with a midday ceremony the morning was quite rushed. There were lots of little bits that I thought 'I'll just ask someone on the day to do that', which in reality meant they got forgotten and we were so busy having the best day we never even realised (so it really didn't matter at all) so don't spend too much time on teeny tiny details.  Staying up til 2am a few days before the wedding making speech sweepstakes for the tables definitely wasn't worth it."
So many thanks to Jade, Daniel and Julia.  What a stunning day.  Love Jade's dress?  For more Vera Wang inspiration, take a peek here.
Much love,
S x