Today's wedding took place at the very beautiful West Mill in Derby, and features a bride wearing a gown by Sheffield based designer, Kate Beaumont.
Both venue and designer are Love My Dress recommended suppliers, which makes us feel incredibly proud to be sharing this beautiful, inspirational, heart-warming day with you today.
Chloe, Head of Digital at a creative agency married Jody, Regional Manager for Zip Industries on 12th February this year at The West Mill in Darley Abbey, Derby.
Photography by S6 Photography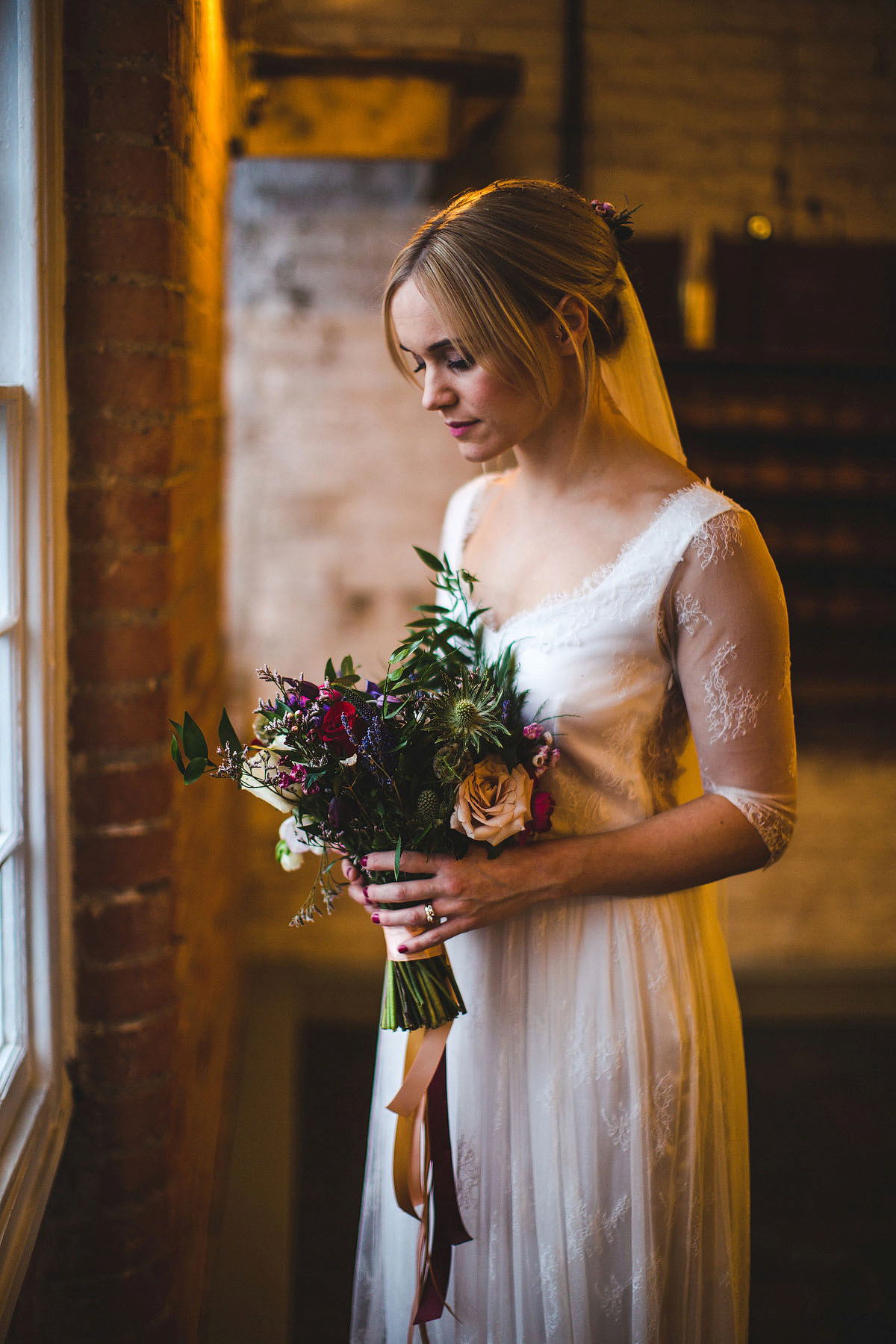 "The West Mill had so much character we didn't need to do much styling. We wanted the day to be relaxed and natural, so focused mainly on the flowers. We had lots of them! We wanted bold colours and lots of texture, so went for tons of foliage with blues, purples, bright pinks, nudes and golds."
https://www.lovemydress.net/directory/wedding-venue/the-west-mill-venue/
"Barely anything matched, except for the bridesmaid bouquets, as we wanted it to all feel as eclectic as our venue. My favourite little feature was pairs of gold flamingos in little love nests on each floor."
"I spray painted them and the florist made the nests with lots of natural foliage."
"I just didn't feel myself in a lot of dresses. I wanted something relaxed, comfortable and super-stylish. My Mum found Kate Beaumont's website and it seemed just the understated, informal and comfortable style that I wanted."
"There were three dresses in her collection that I loved, but the one I chose – Hollyhock – stood out."
"The lace was like nothing I have ever seen, it was so delicate and it fitted beautifully. It was lightweight and had a little bit of drama with the transparent lace back."
"I changed the colour from Blush to Ivory and paired it with a long, lace trimmed veil."
"Looking back through the photographs I am so happy with my choice – it was everything I had imagined from my dress and I felt exactly like the bride I wanted to be in it."
"The bridesmaids all wore natural flowers in their hair provided by Jess at JJ's Flowers."
"The Love My Dress Facebook Group for brides has been a delight and an eye opener. I leave with one parting piece of advice, not about weddings, but about the group itself; Continue to support, care and love."
"Of course offer differing opinions but do so respectfully and with friendship."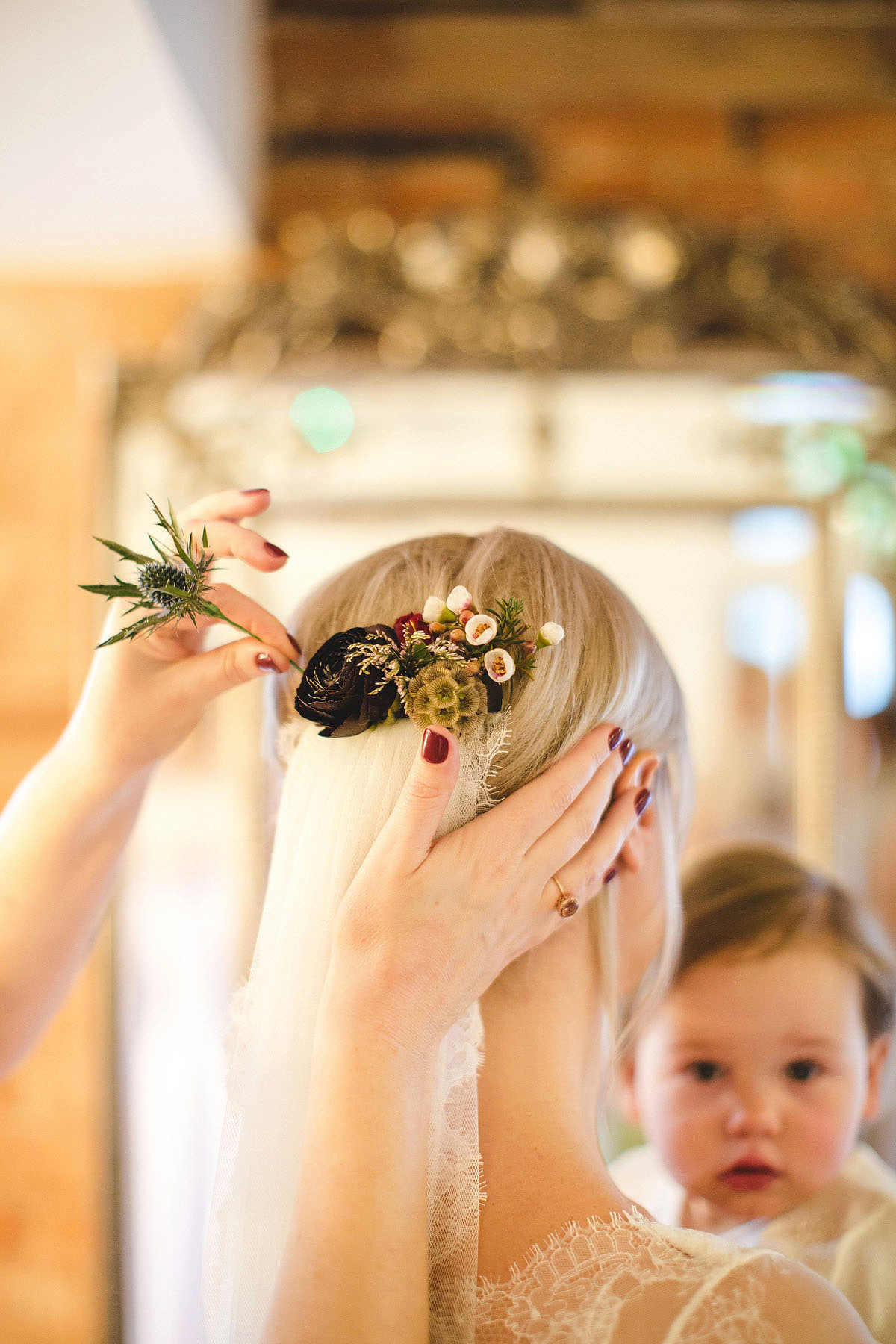 "Call out any undermining of the groups values when you see it and take charge of championing women, and their glorious differences, always."
"In doing so, the group will forever remain a safe, supportive, creative and wonderful haven for everyone.'"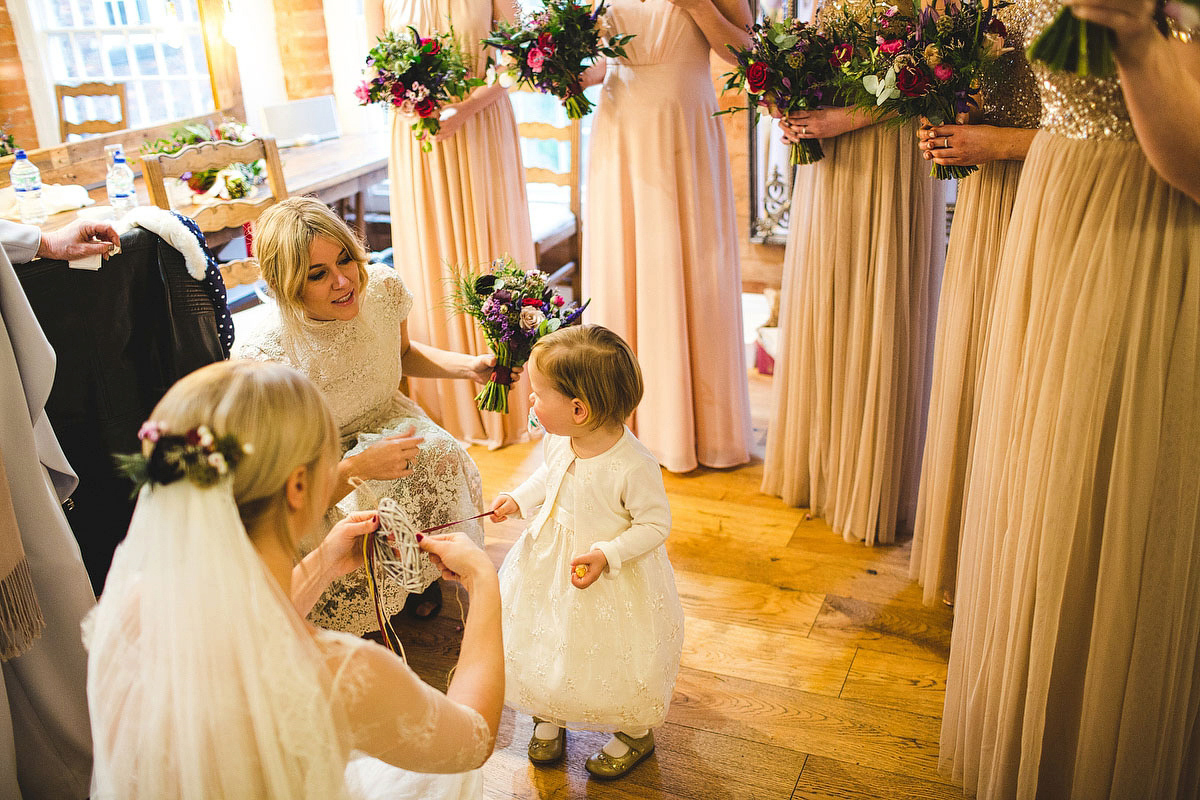 Needless to say, if you are a bride to be or newlywed and you haven't yet joined the group, we'd truly love to see you there.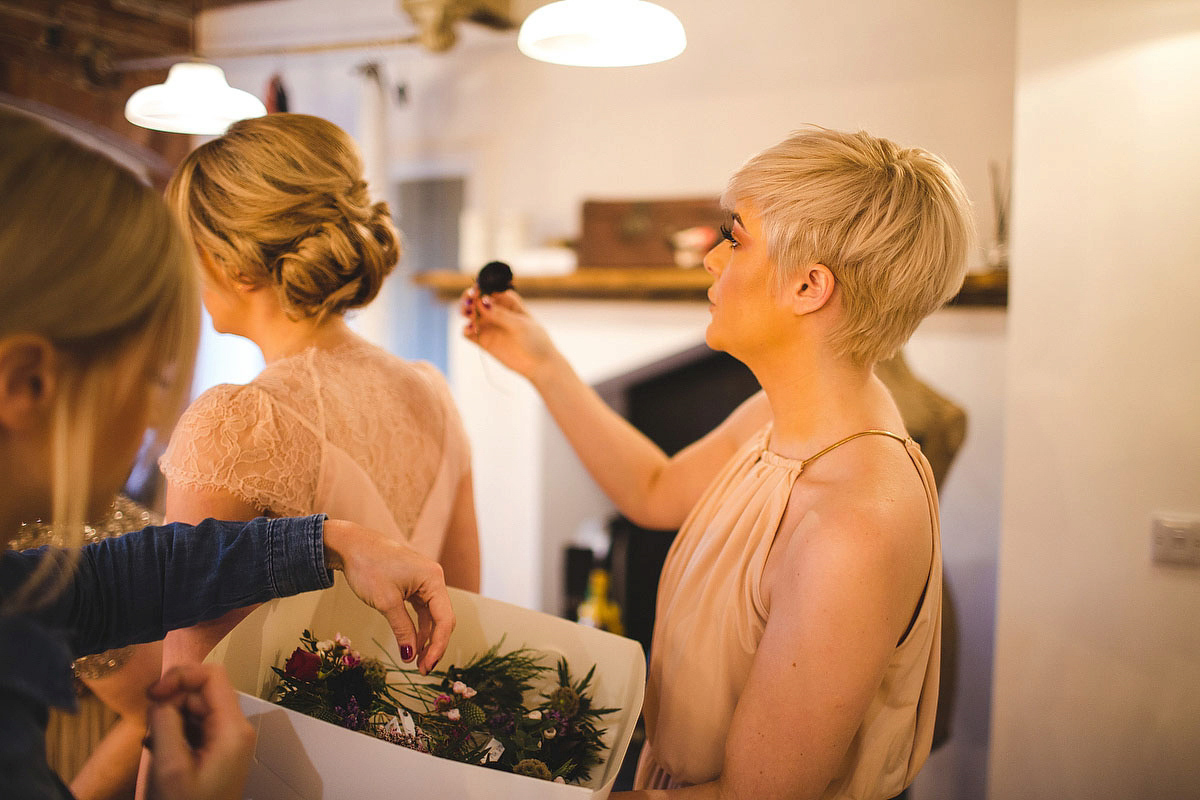 "We used JJ's Flowers in Chesterfield.  I didn't want pristine or perfectly symmetrical flower displays – I wanted wild, texture, colour and volume! I used Pinterest to gather heaps of inspiration and worked with the florist to decide on flowers that would be really creative whilst not breaking the bank at Valentine's weekend."
"Every single buttonhole was different and very creative. They were one of my favourite little touches from the day."
"We loved the West Mill's industrial feel – it really represented our home town of Sheffield and we wanted somewhere that didn't need a lot of styling."
"We've both got pretty hectic jobs and a two-year-old – so we wanted somewhere that didn't need a lot of work or preparation."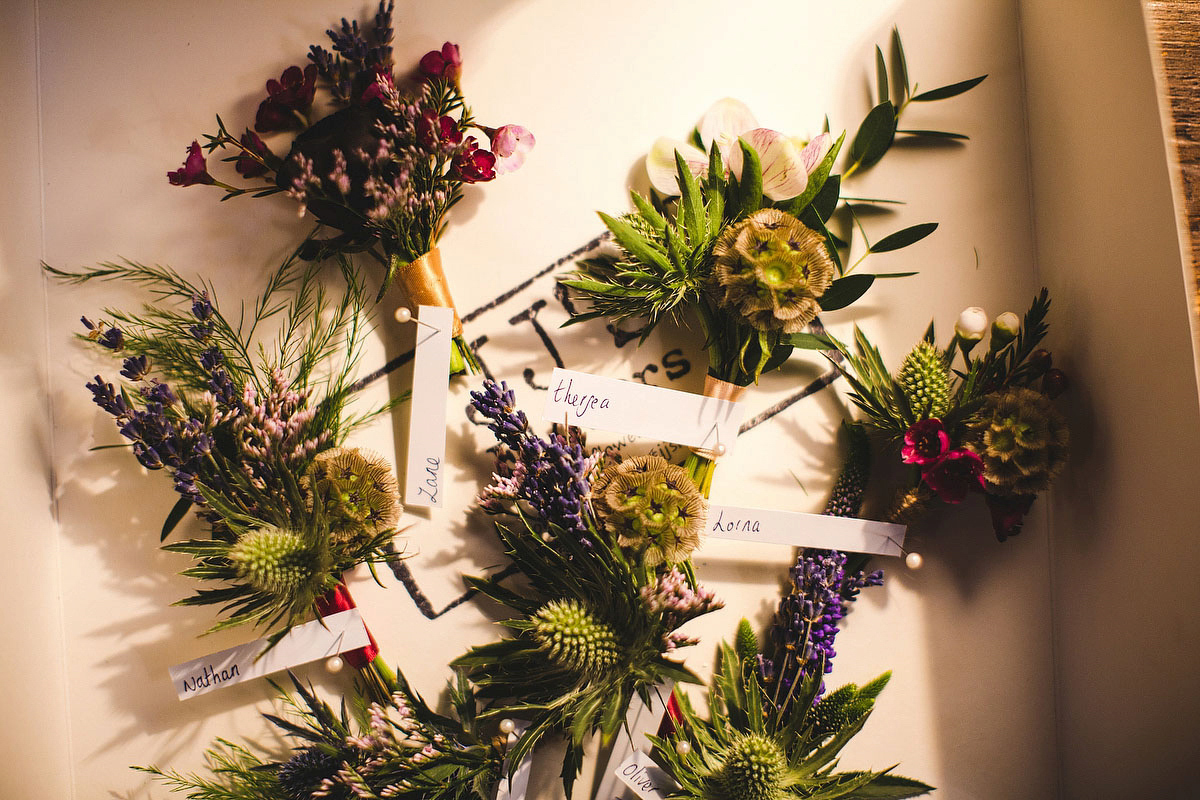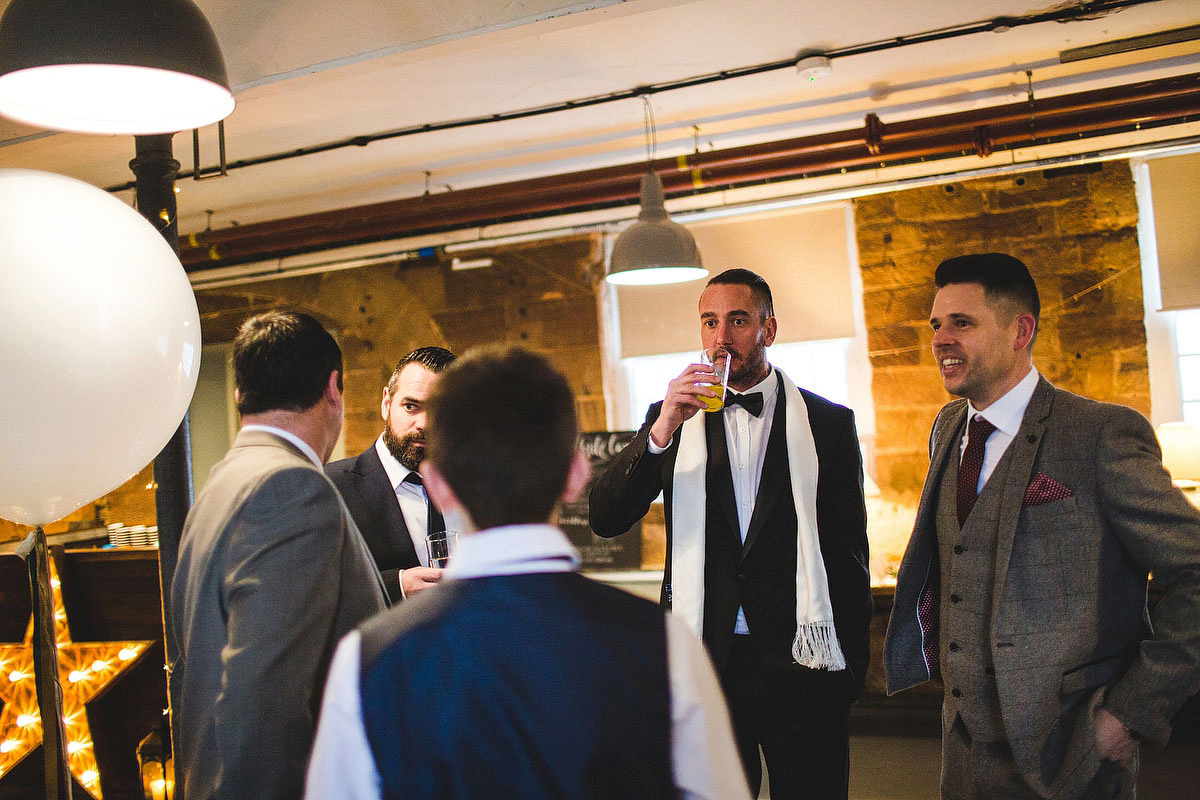 "We loved the fact that each part of our wedding day took place on a different floor – so there was no uncomfortable furniture moving or shuffling from one room to another."
"The ceremony was so incredibly special to us it meant we really started the day on a high!"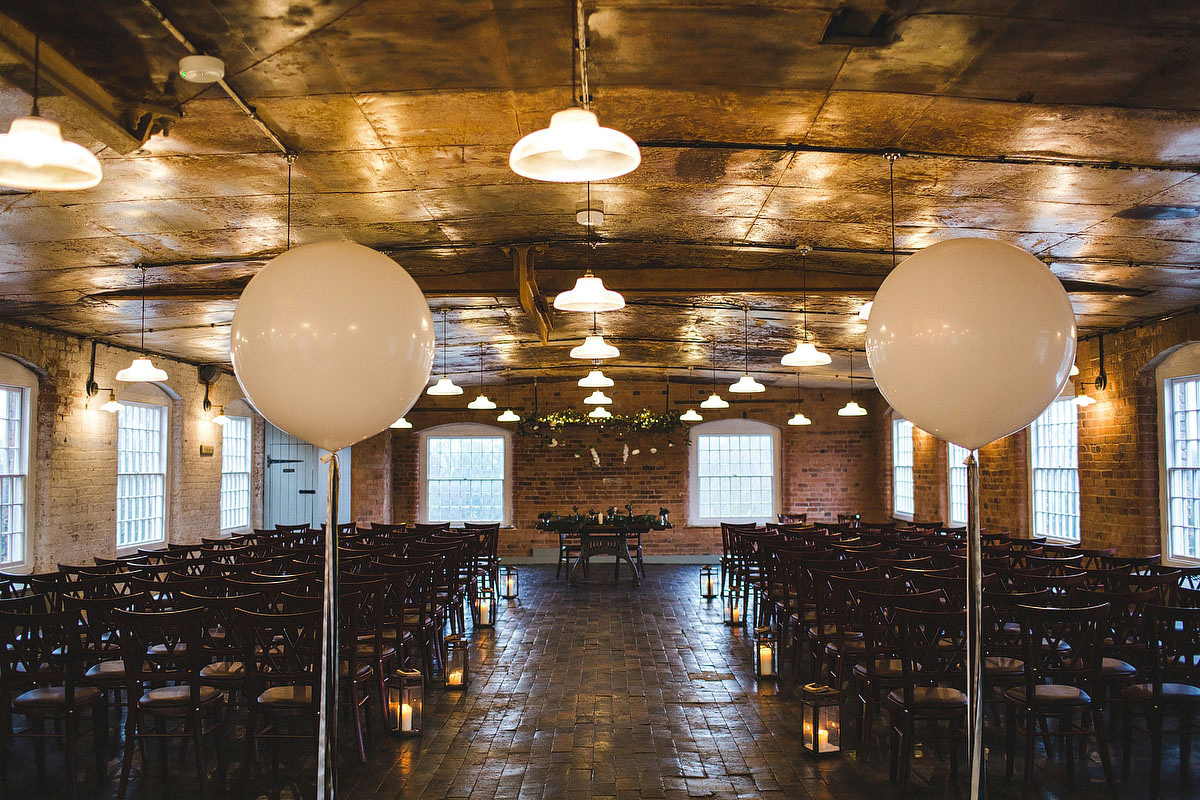 "Our lives crossed in so many ways when we were younger – we shared common friends and we went to the same school, but we never really knew each other. The first time we met was in a bar. I was home for the weekend for a friend's birthday."
"We chatted, but left it there. Then, two weeks later – in the same spot, in the same bar, we bumped into each other again."
"Fast forward six months and I moved back from London to start a new job in Sheffield and a new life with Jody. We've been together for five years and got engaged nine months after our little girl, Harriet, was born."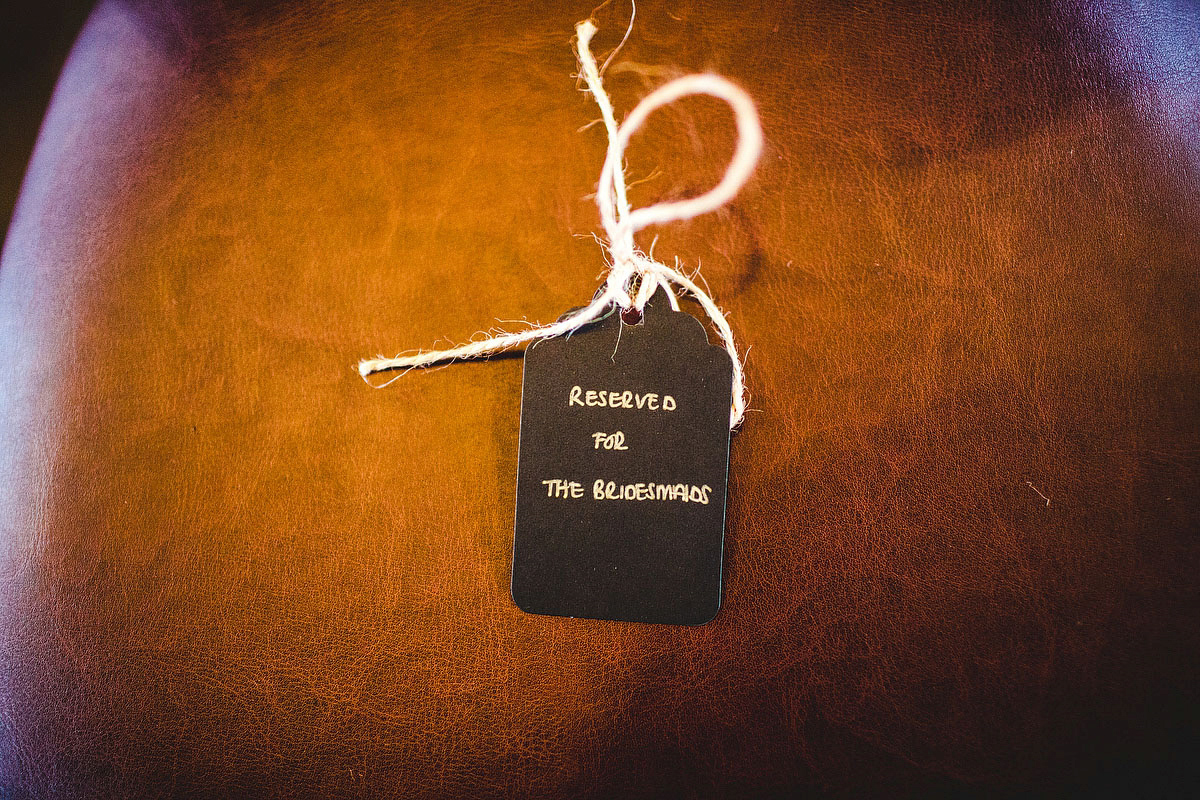 "Jody had three best men. They all wore matching brown suits from Moss Bros with a golden woollen tie and matching hankie and socks. They scrubbed up pretty well."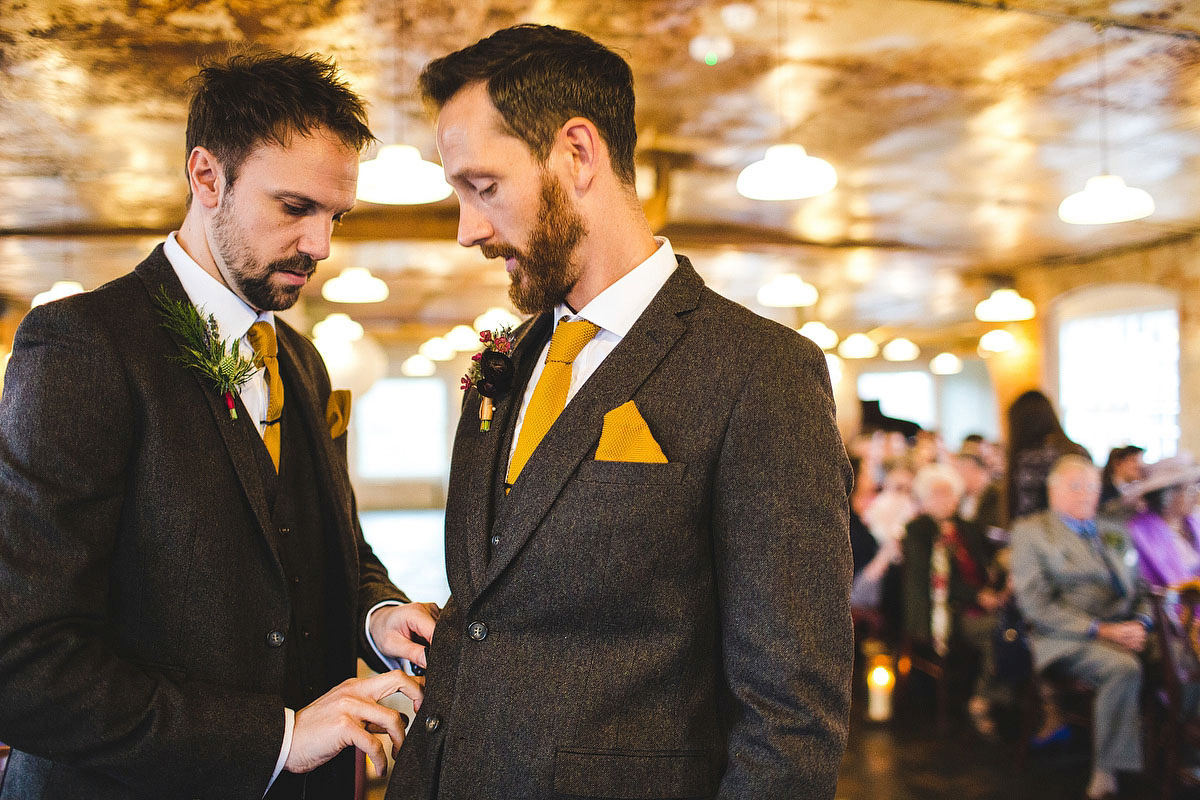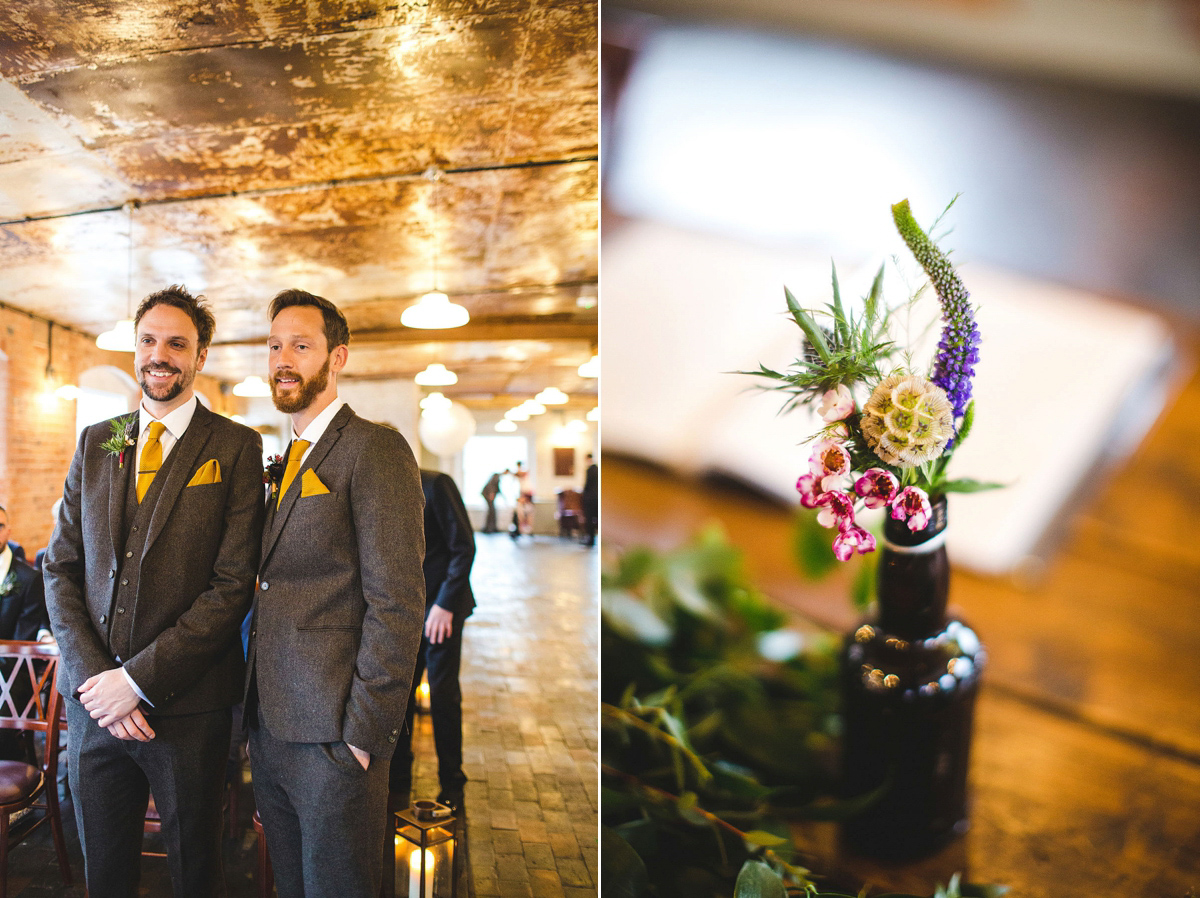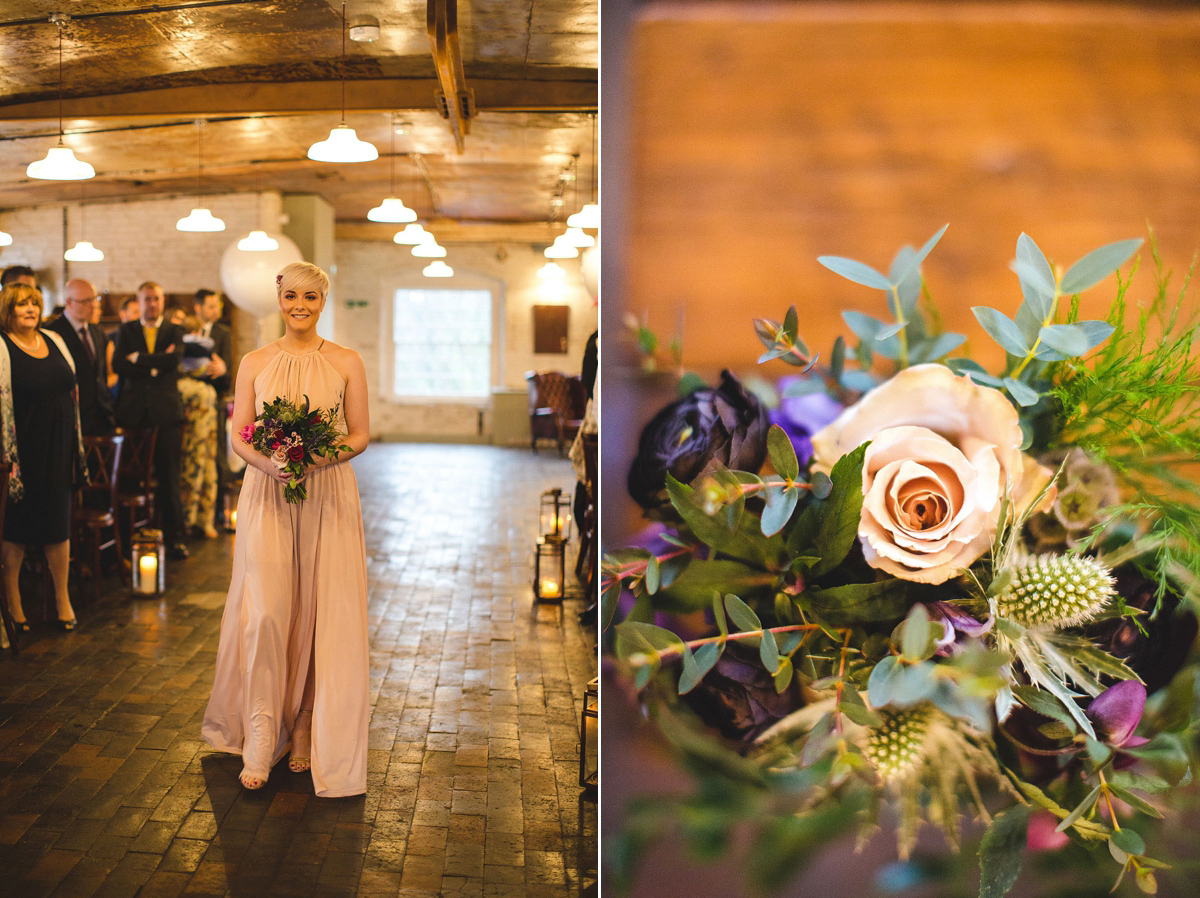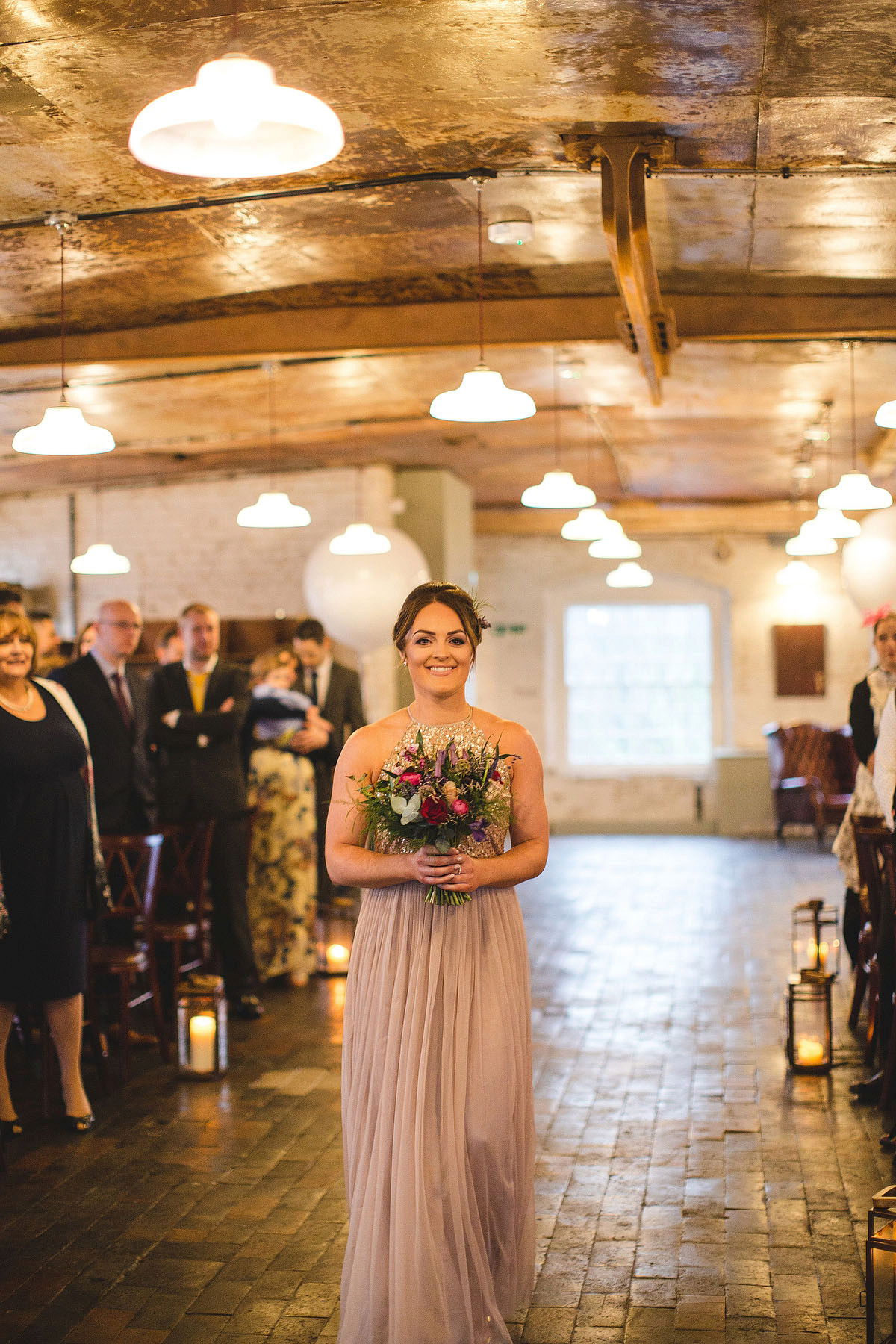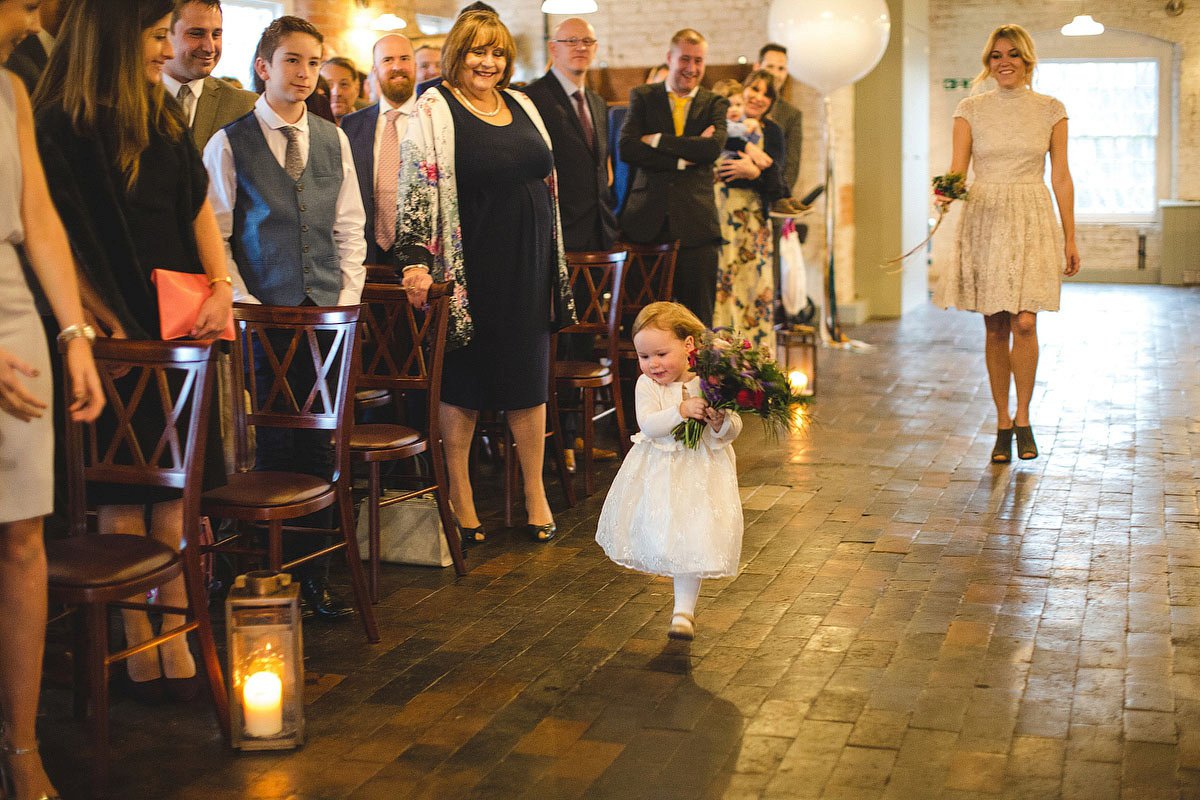 "I lost my Dad three and a half years ago and it didn't feel right having anyone else walk me down the aisle. I had a photo of Dad in a gold locket that was sewn onto my bouquet by the florist. I entered the ceremony to the sound of 'Somewhere Over the Rainbow', by Israel Kamakawiwo'Ole."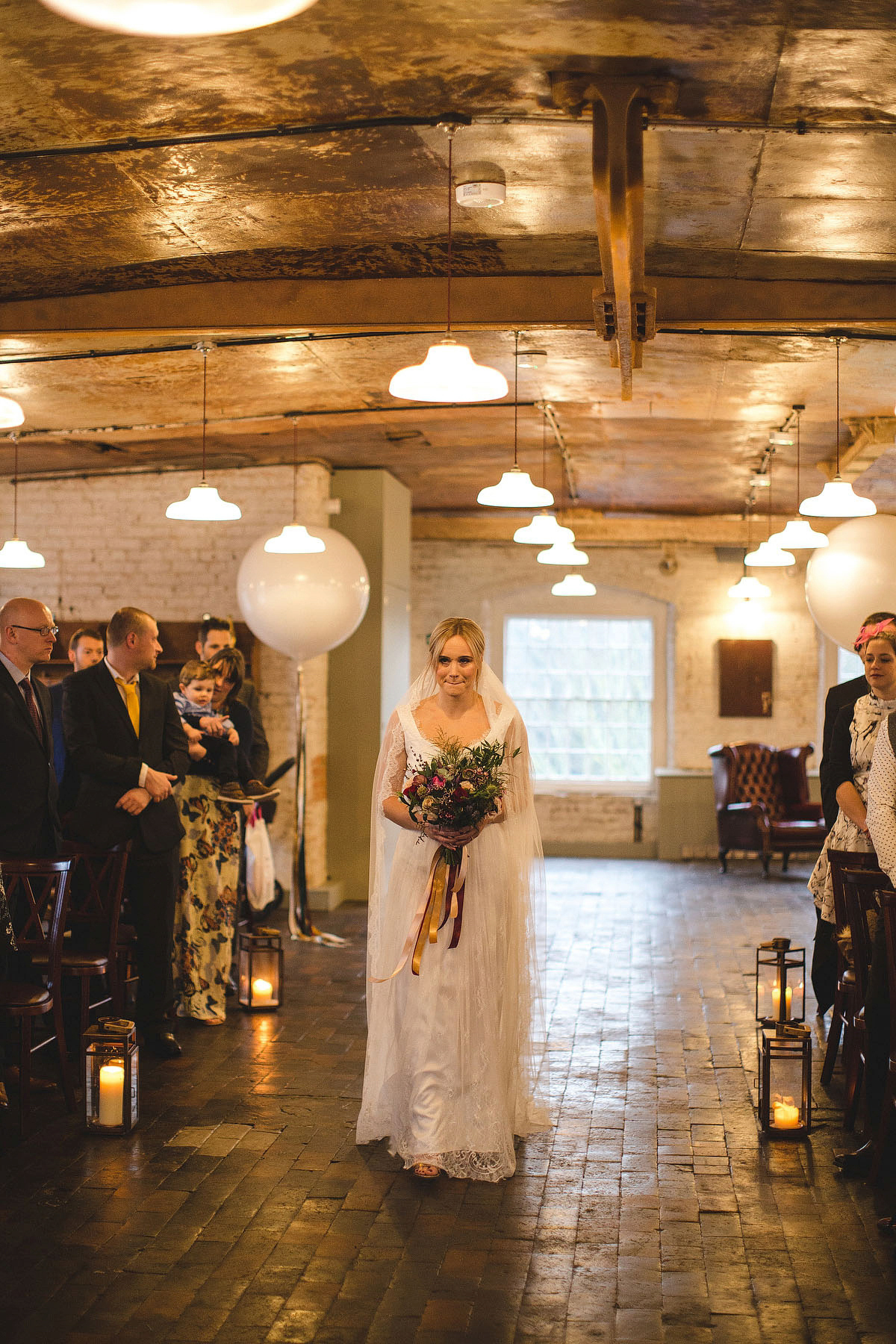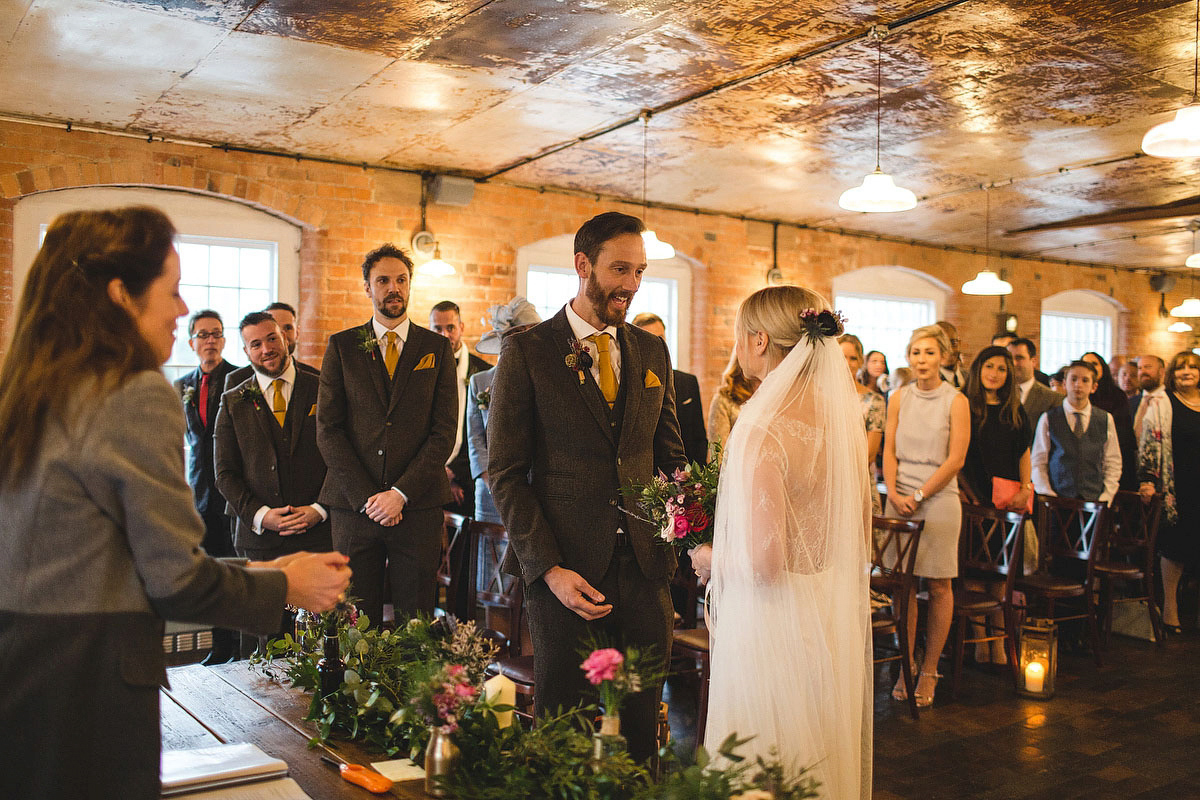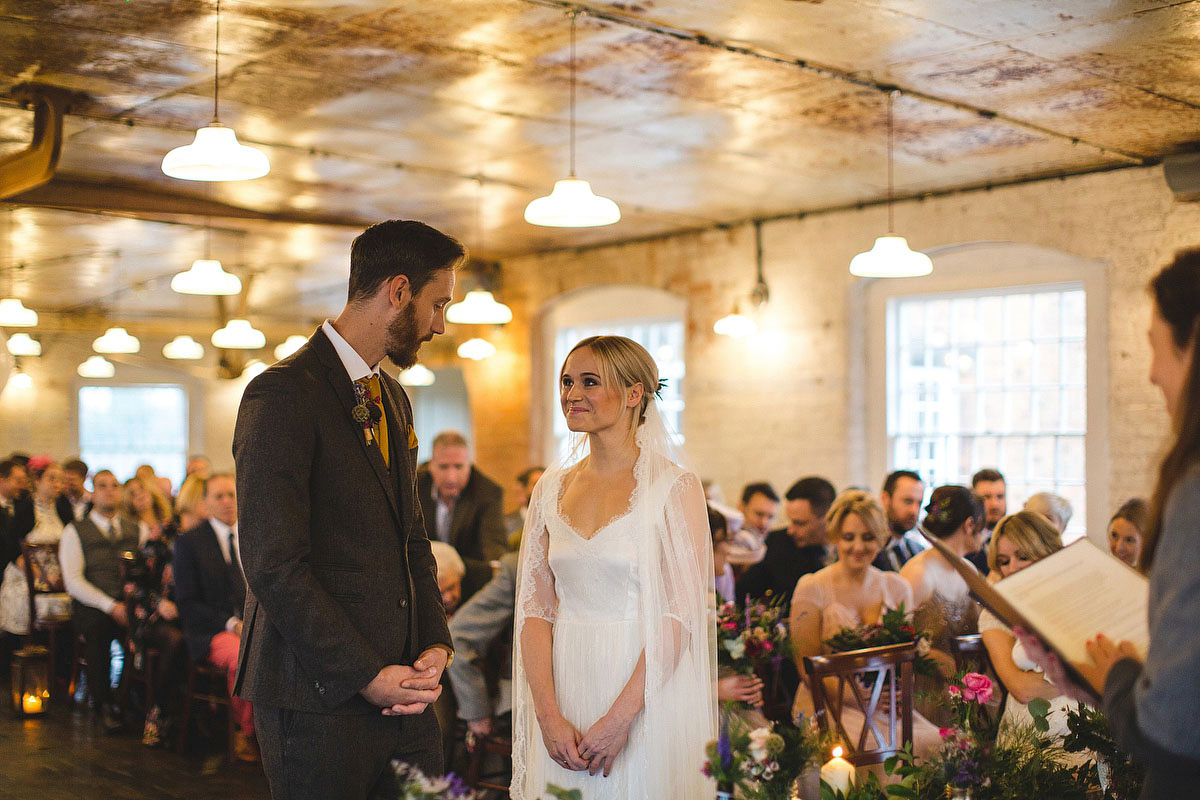 "Jo Clarke from My Perfect Ceremony conducted the ceremony and it was so personal to us – it was my favourite part of the day. As I got to the end of the aisle I lit a candle in memory of my Dad – she explained this to the guests and said some lovely words about him before moving on to us."
"She told our story before we made our vows that we'd written ourselves to include our daughter – we wanted to make it a union of us as a family, not just a couple."
"We wanted to support a local business so my engagement ring and our wedding rings are from an independent jeweller within walking distance of our house, Hallmark. My engagement ring is just what I wanted – gold and diamonds. I had expected to choose a simple gold wedding band but they just felt a bit boring. It was Jody who picked out my wedding ring – a ruby and diamond set gold band – which looks striking next to my engagement ring. Jody opted for a simple handmade palladium band."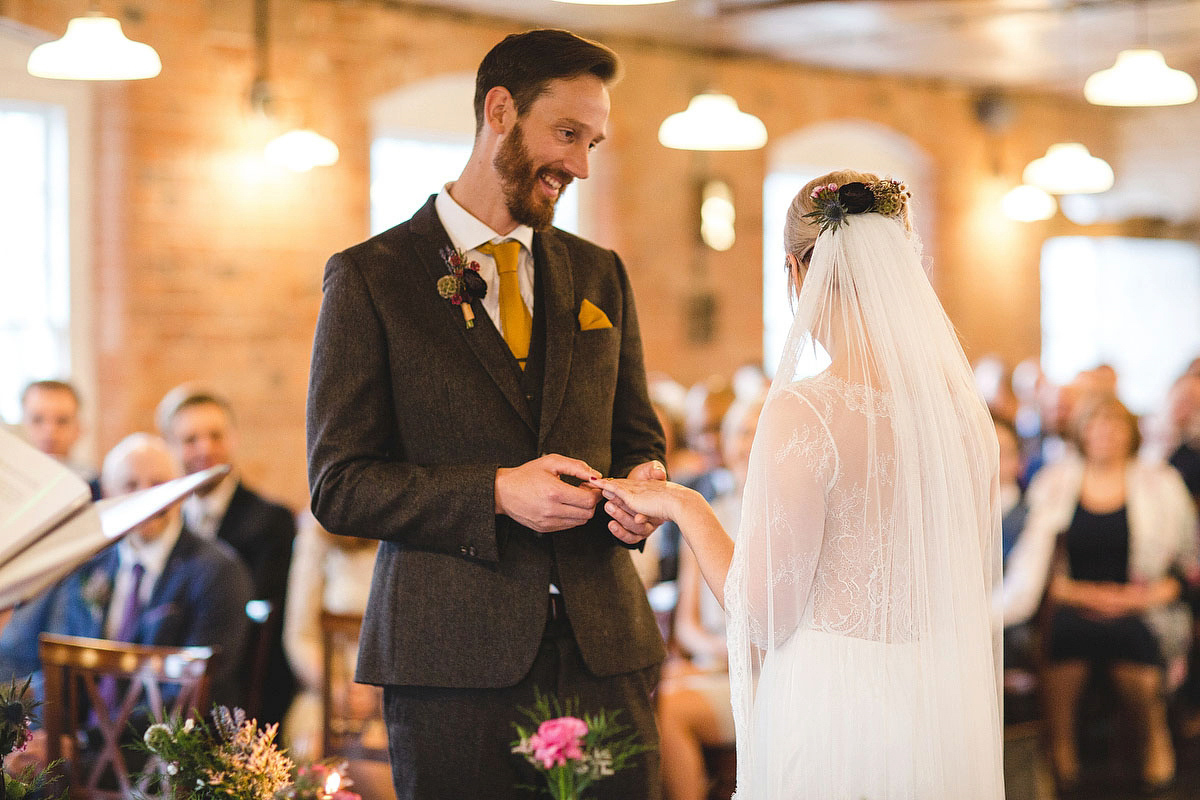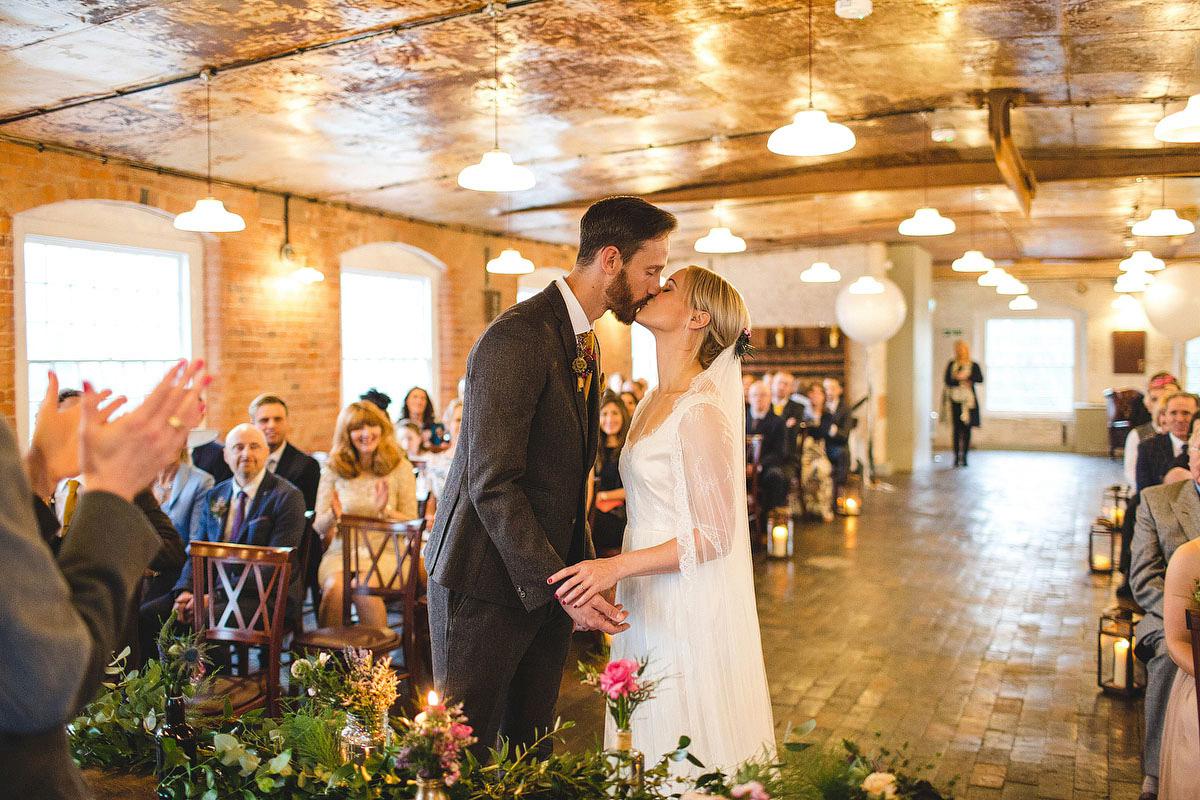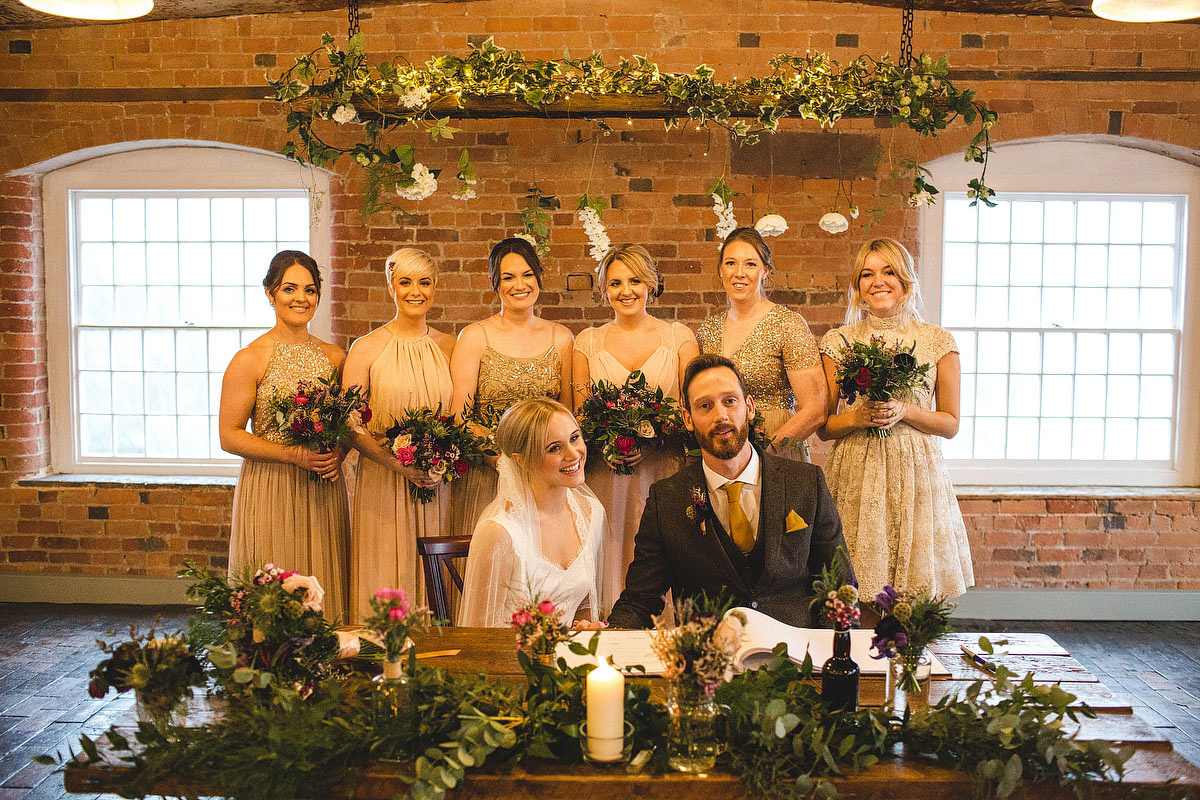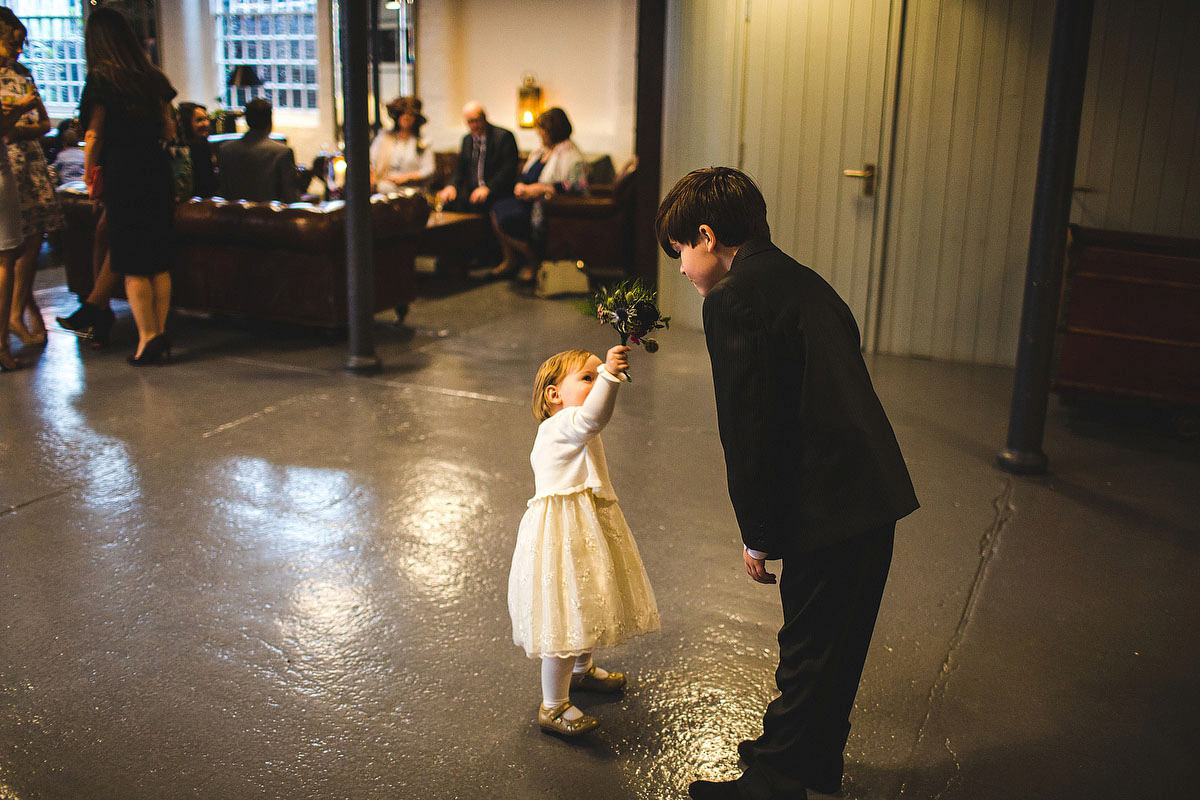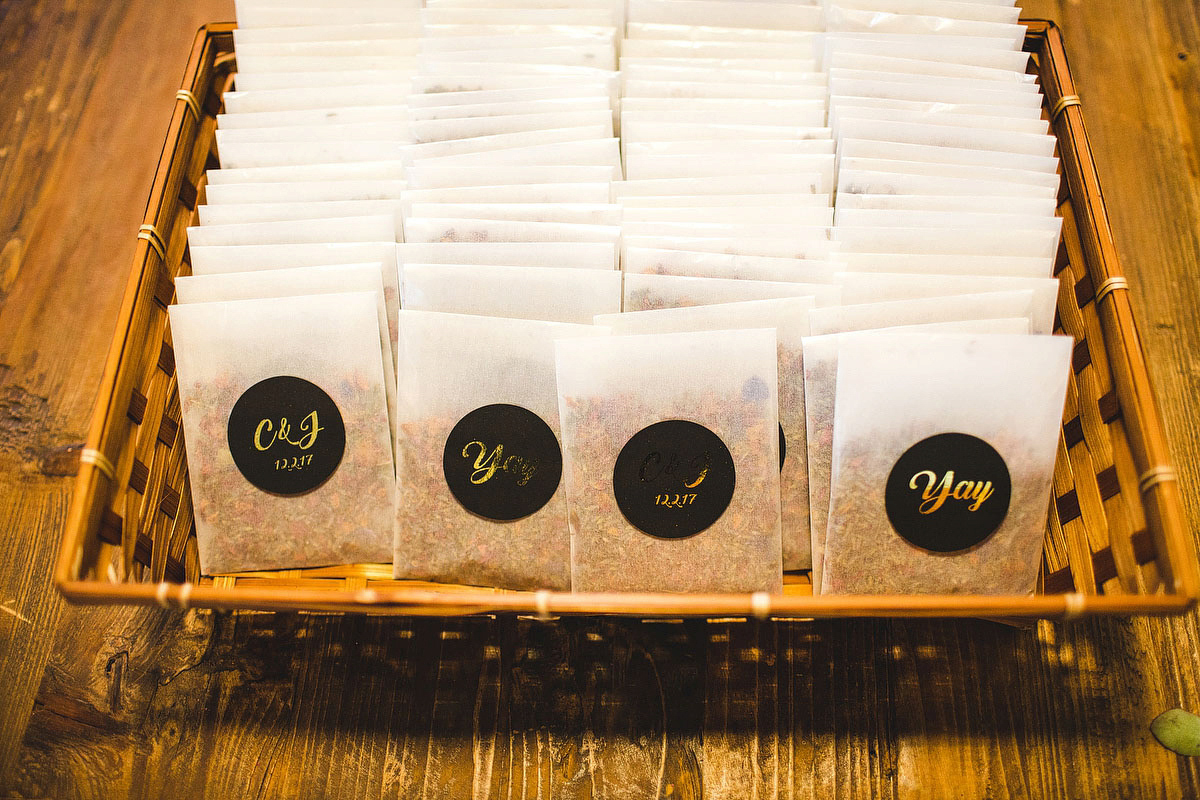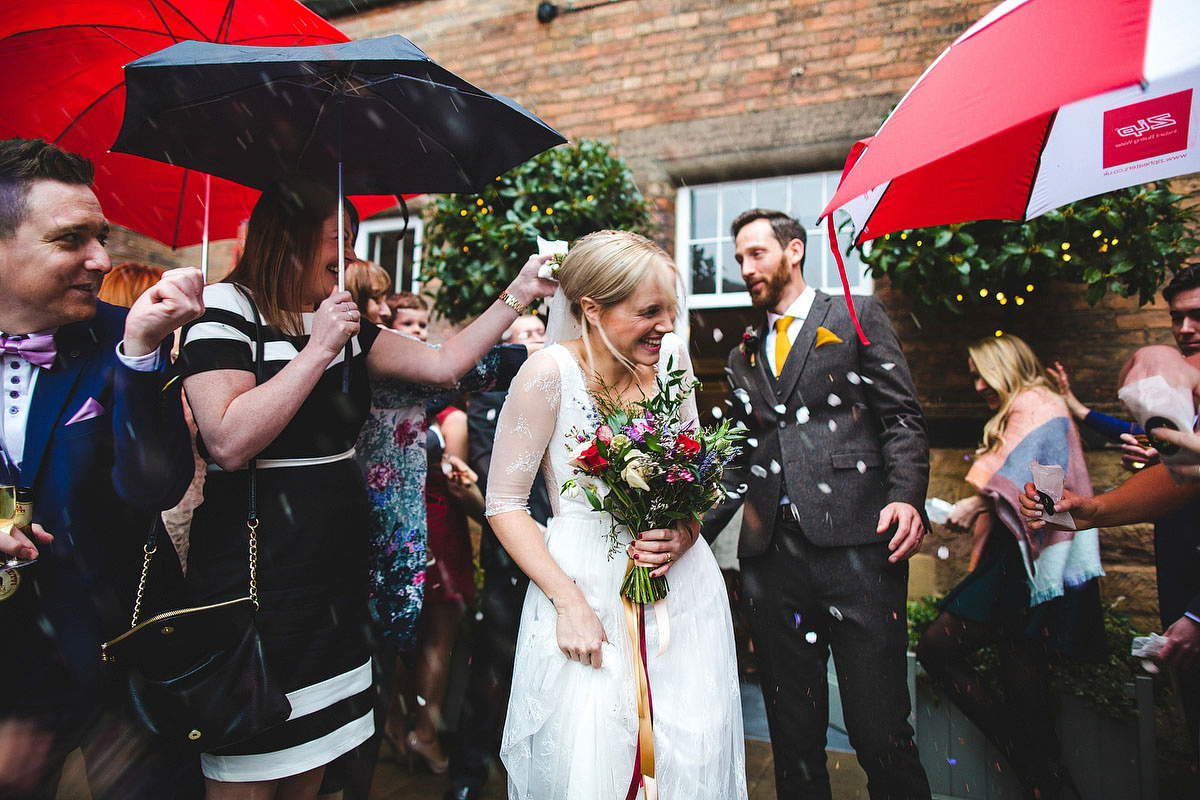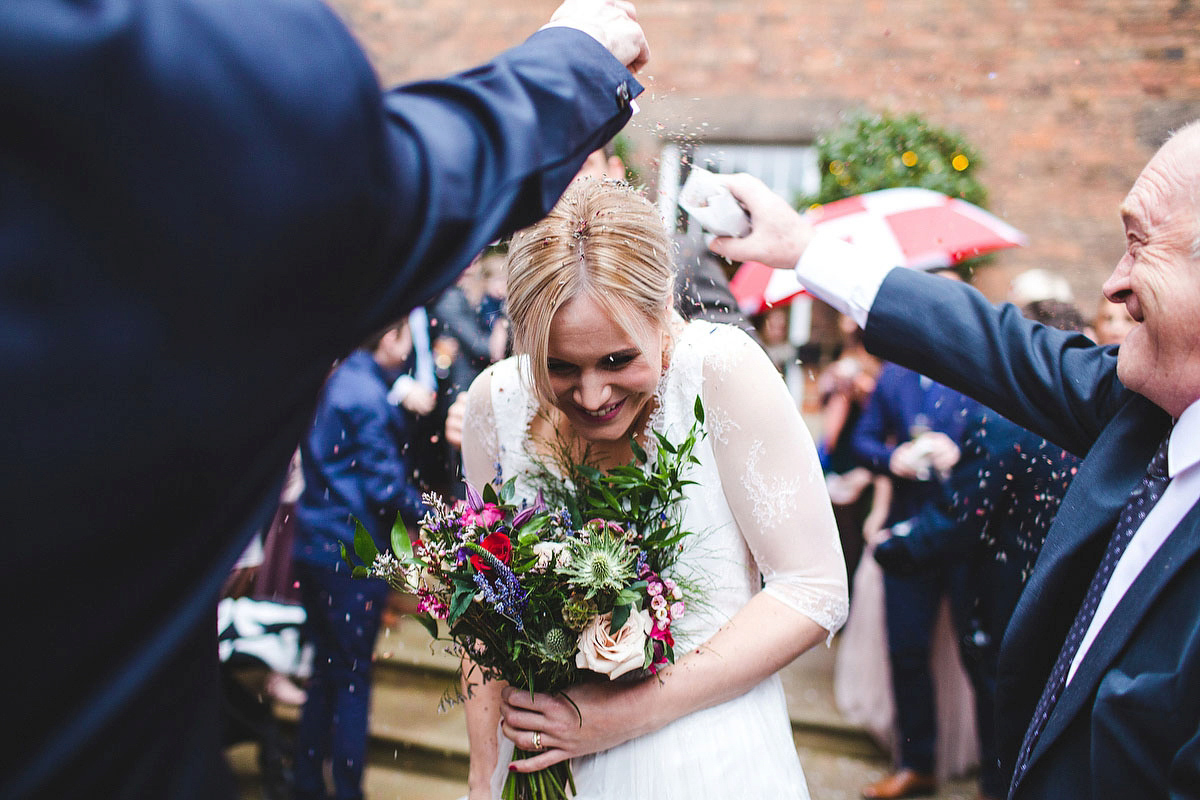 "Kate Beaumont recommended Jon Dennis at S6 Photography. I saw her own wedding photos and knew he would be amazing. The first time we met was on the morning of the wedding – we'd chatted on email and left it pretty informal. Jody isn't keen on having his photo taken so we chose not to have the full on wedding experience and hired Jon to capture the ceremony and celebrations."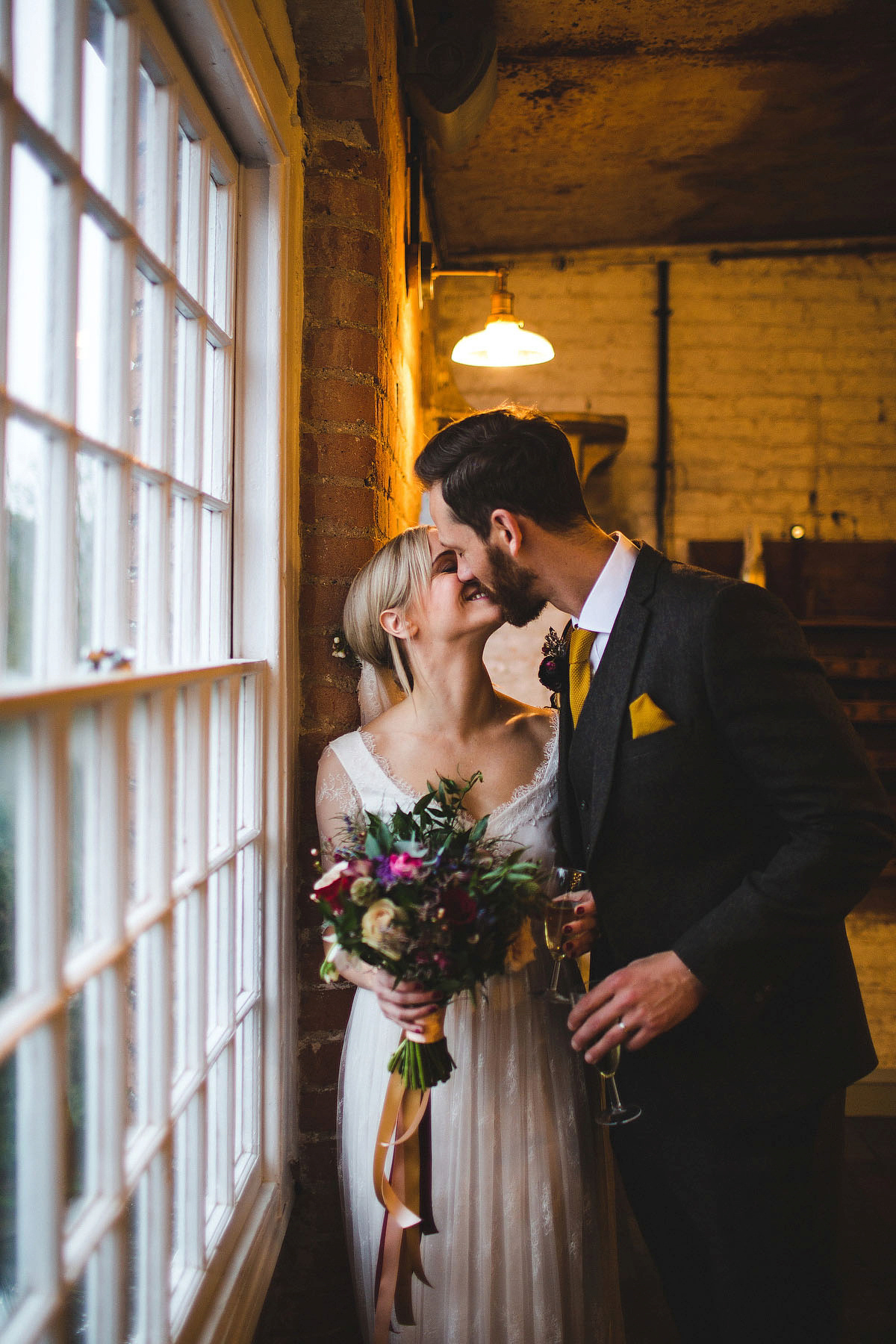 "The venue didn't need much styling – we wanted the flowers to be the focal point. We did add a couple of extra bits, including three giant WoW balloons with ribbons by Simply Celebrate."
"I also bought some plastic flamingos on eBay and spray painted them gold – the florist put them into little love nests and we had pairs of flamingos on each floor, each with a little sign next to them saying things like 'Be a flamingo in a flock of pigeons', 'Let's flamingle' and 'Stand tall beautiful'.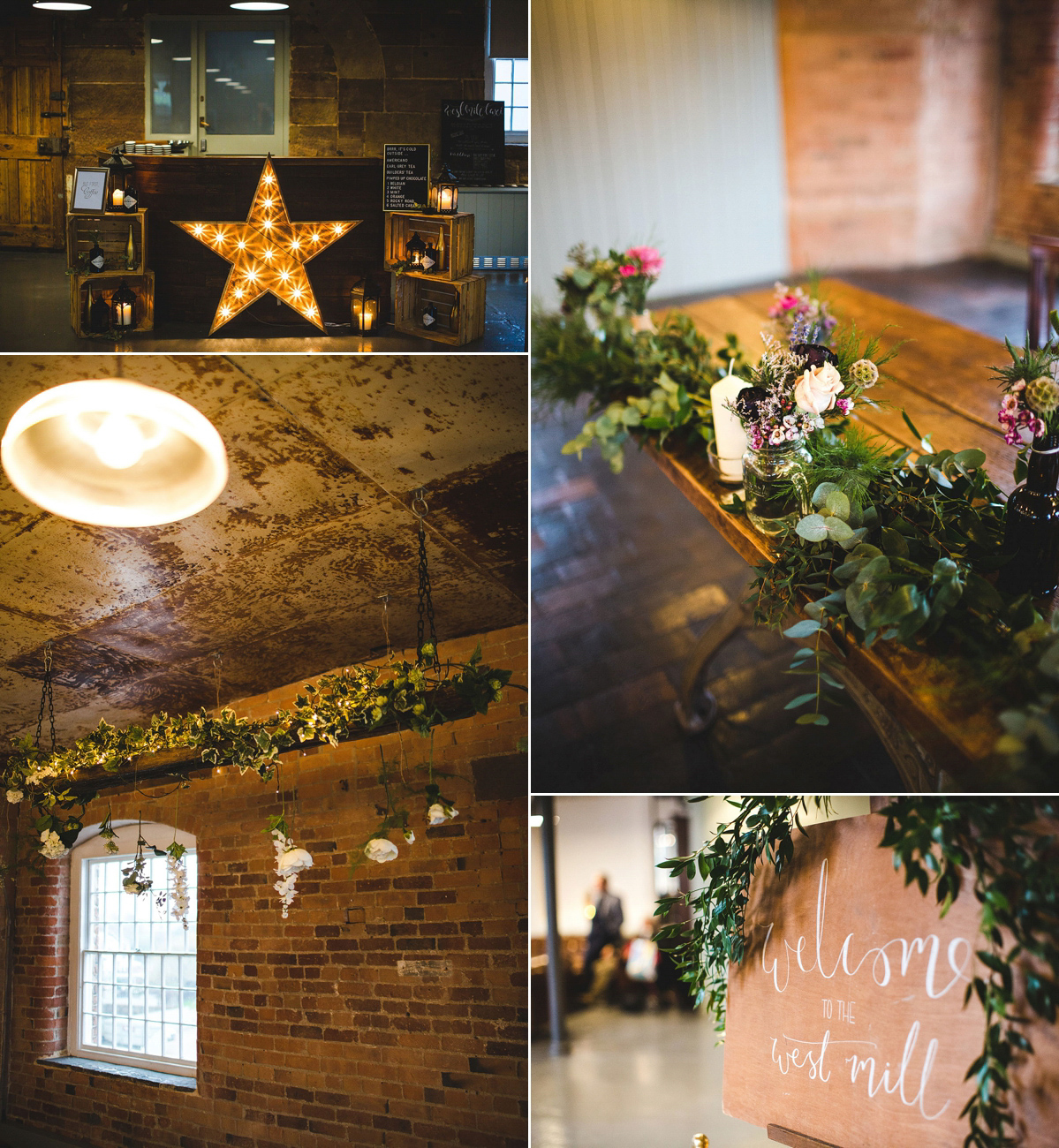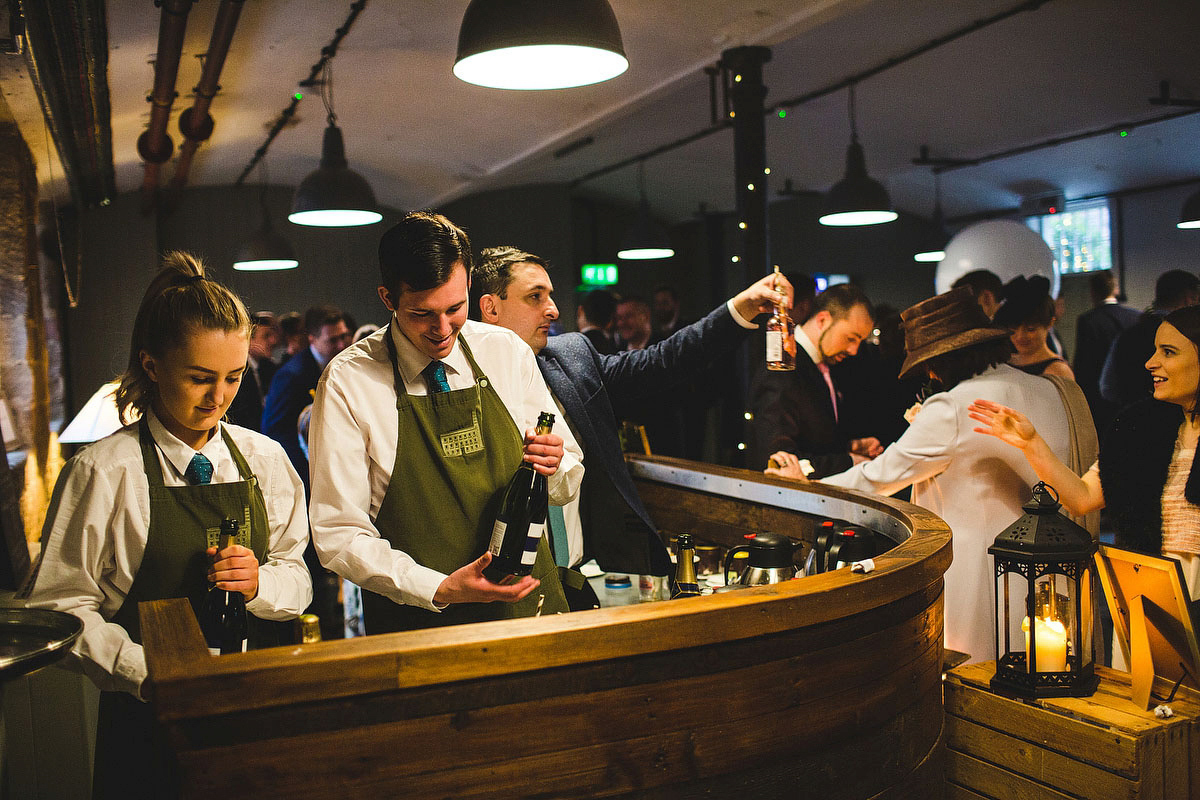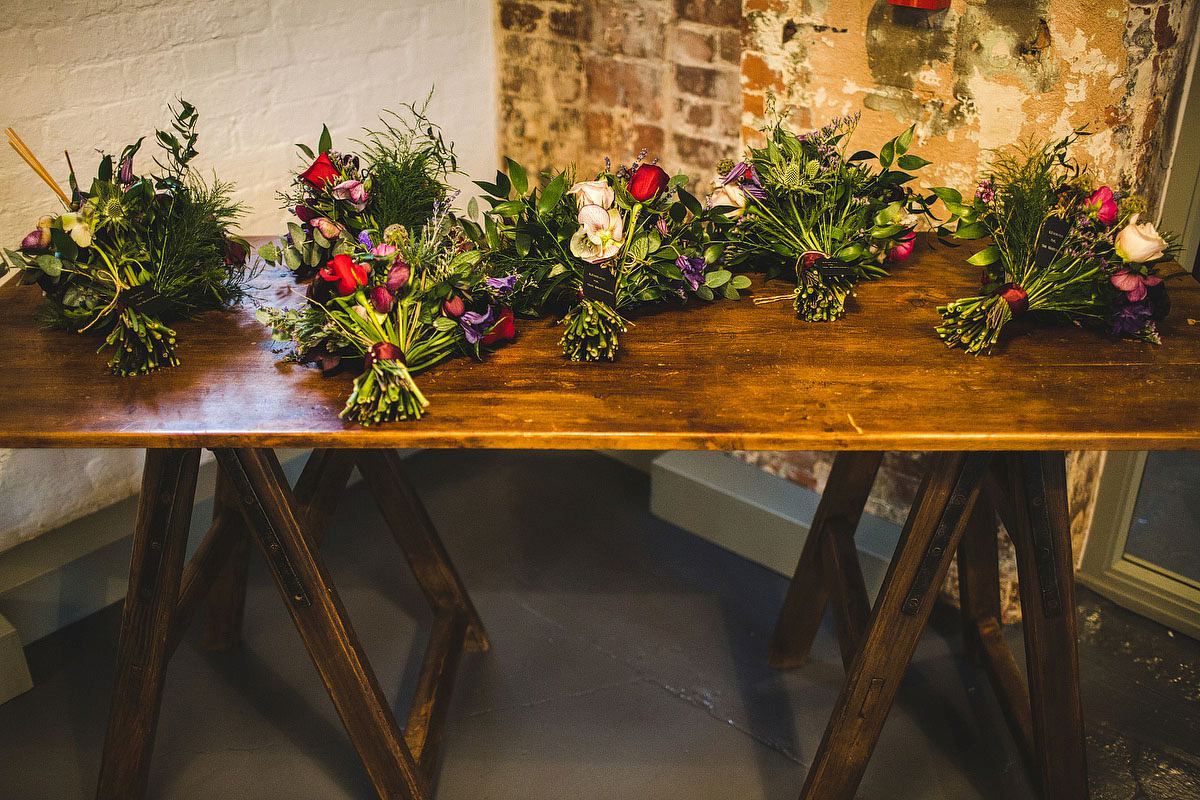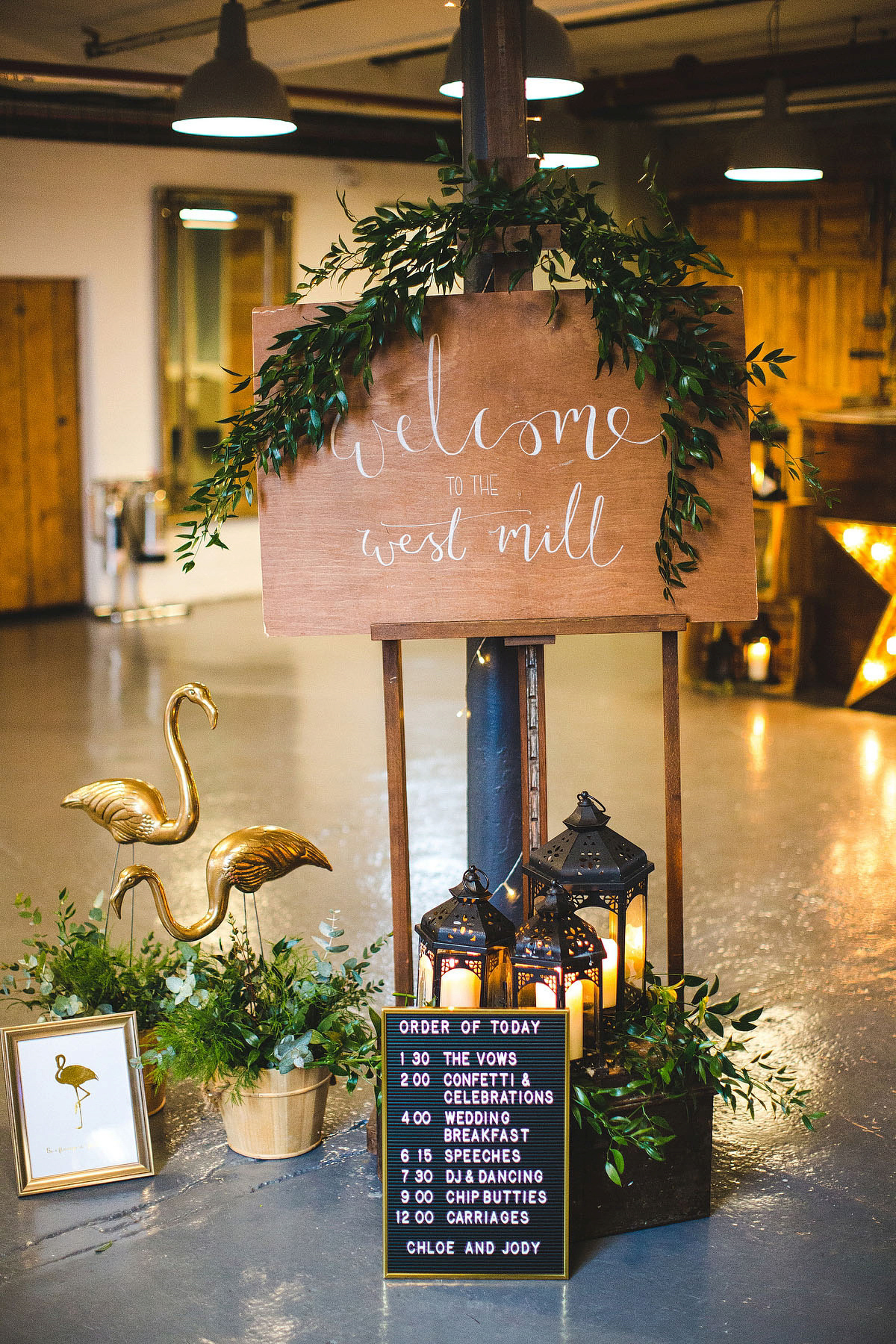 "We had simple black and white Letterpress invitations made by Strawberry Sorbet. The rest of the stationery was hand-made. I made the place cards from black luggage tags and hessian string and created a hanging table plan using a roll of brown paper and a sharpie!"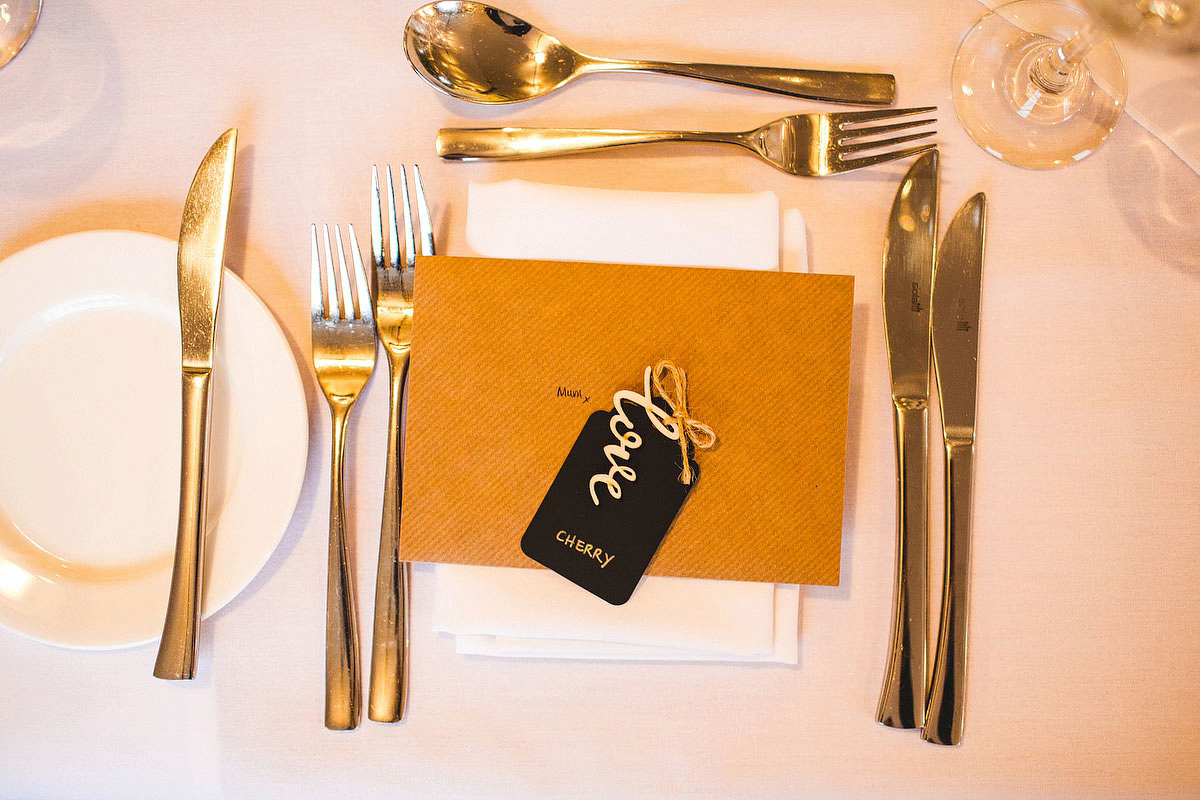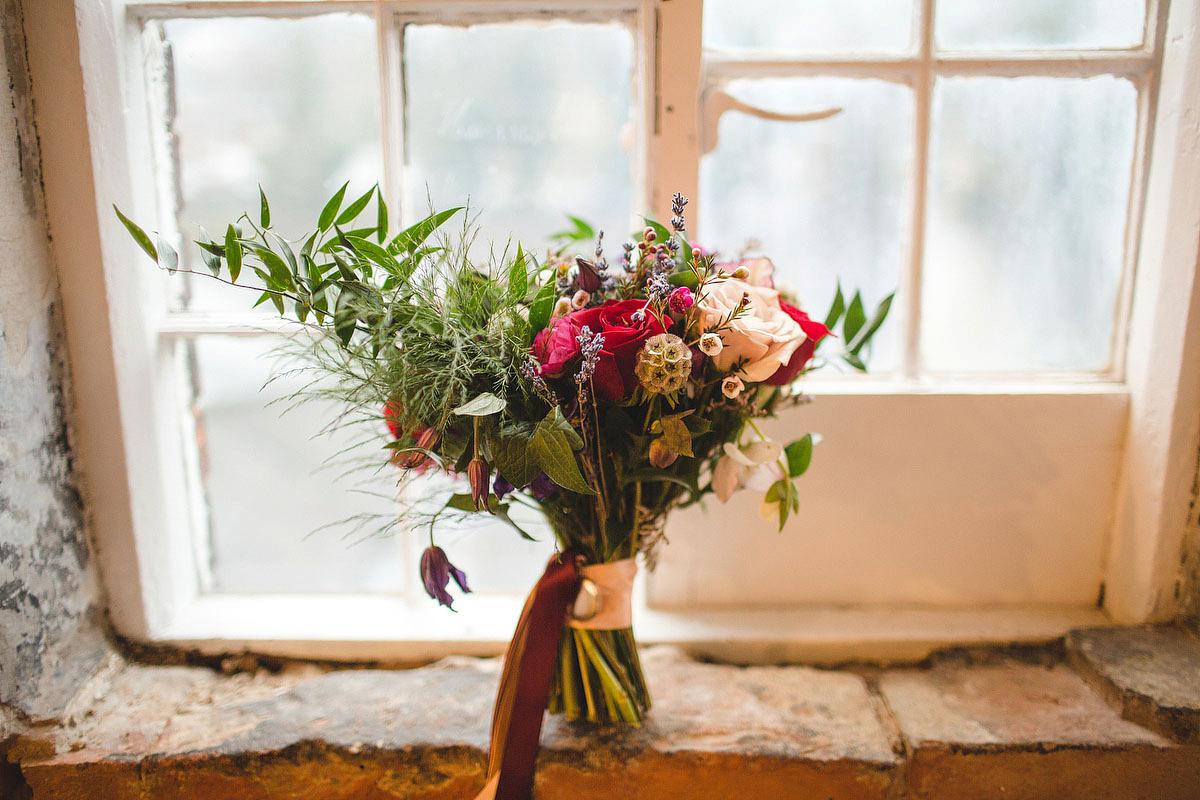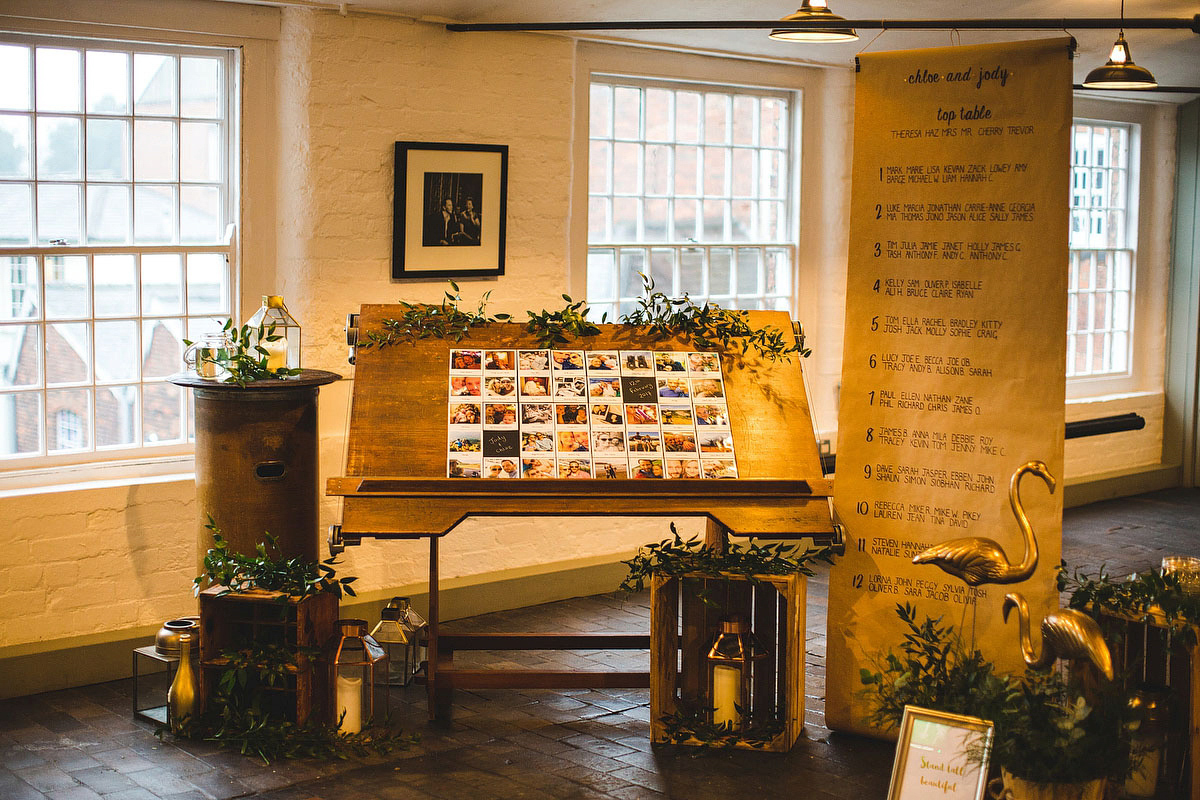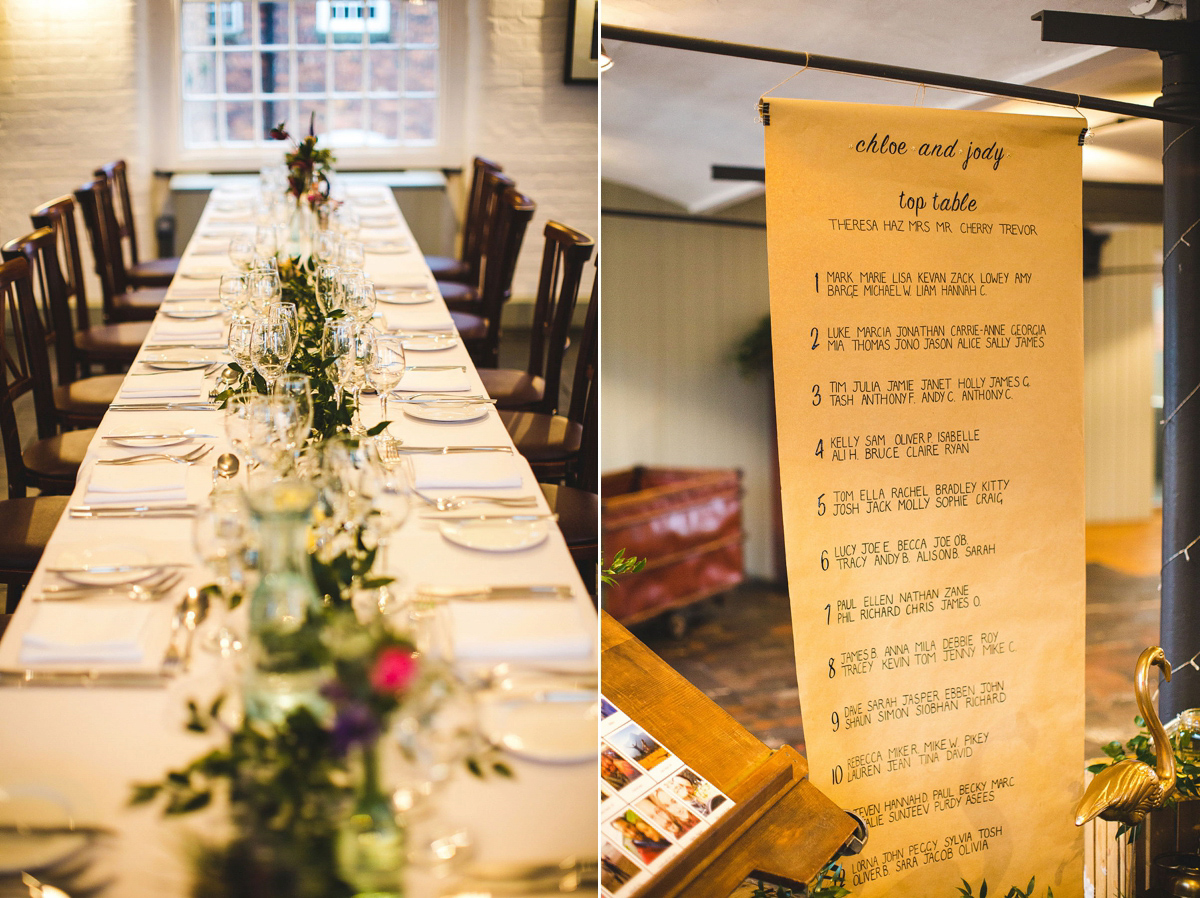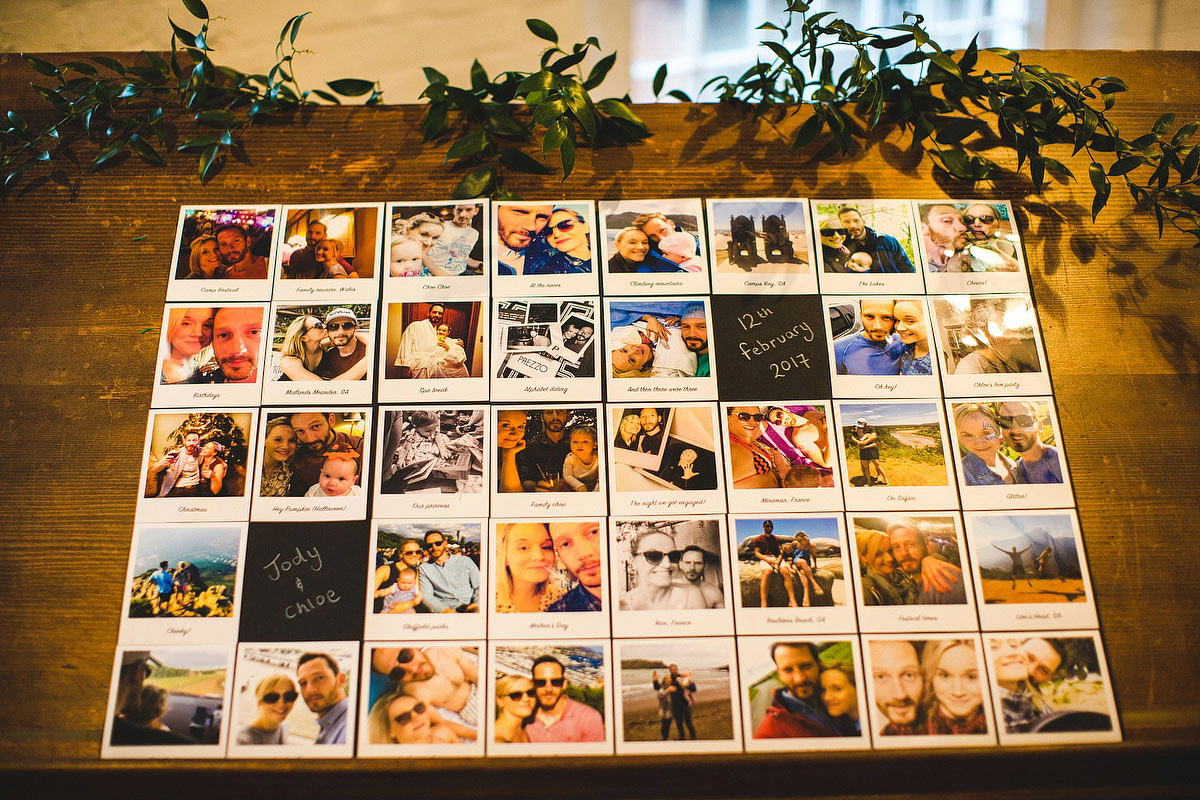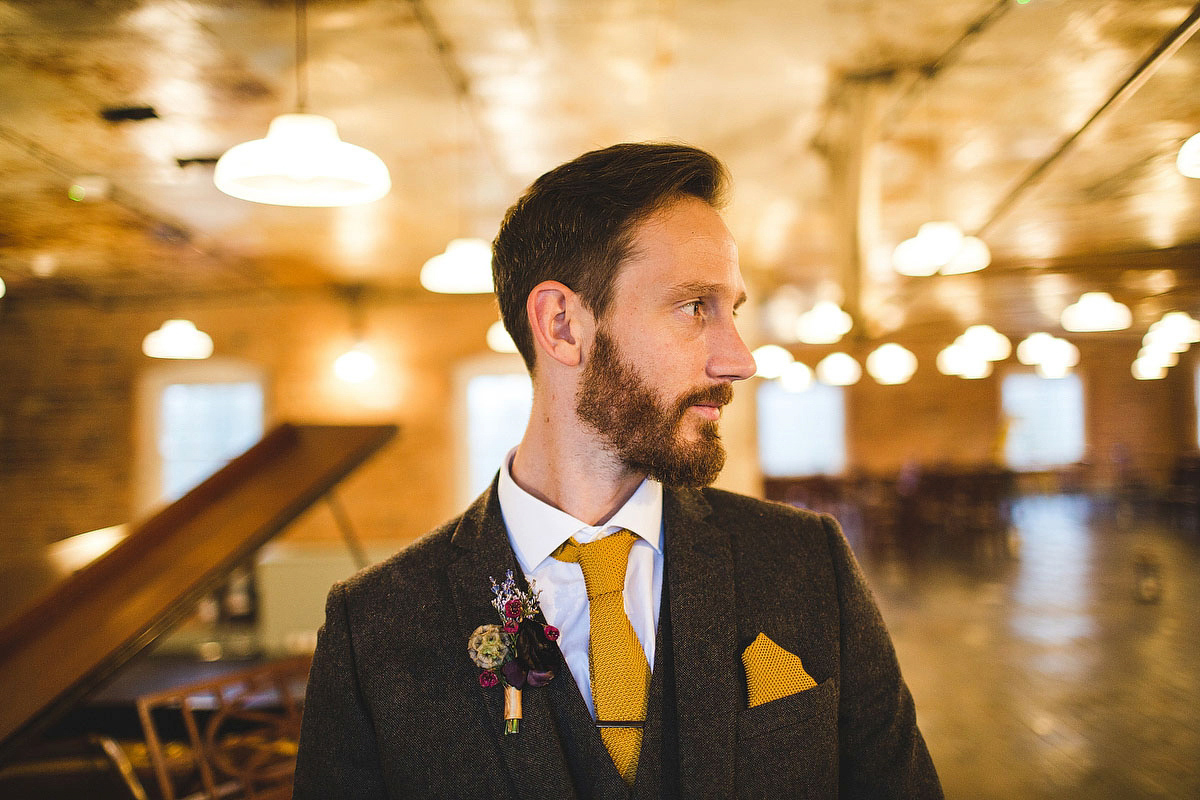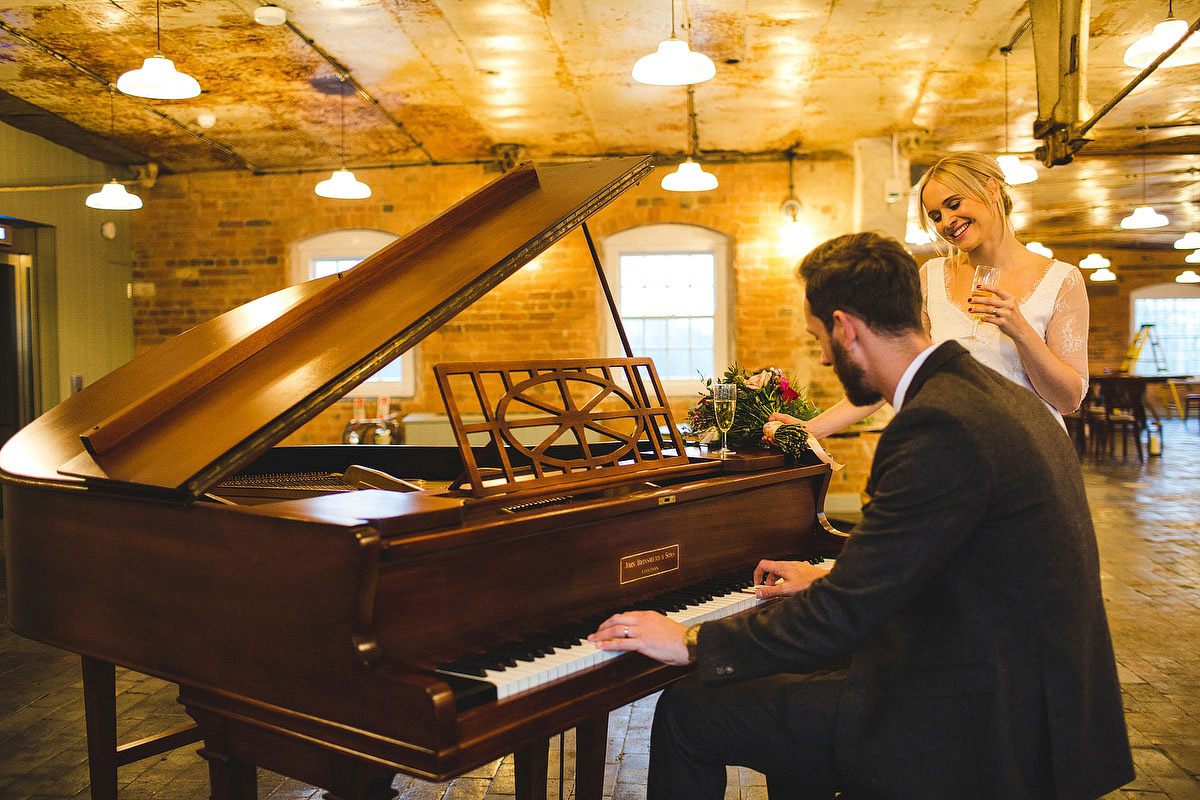 Words of Wedded Wisdom
"Don't sweat the small stuff. Our day was amazing, but we did have some pretty big hiccups…
It was a dream of mine to drive myself to the venue in what was my Dad's old car. But, on leaving the hotel, the window broke and wouldn't close! Instead of standing proud at the front of the venue adorned with wedding ribbons, I arrived freezing cold and had to cover the window with a bin liner!
We also had a gorgeous balloon for Harriet, our two-year old, to carry down the aisle with ribbons that matched the bridesmaids' bouquets. As we we're about to leave the dressing room, it burst. She cried and cried – I tried to contain my disappointment – but then she insisted on carrying my sister's bouquet which made everyone smile again.
I'd have spent longer on my hair! I was so busy sorting the venue styling (faffing) and other bridesmaids that I left five minutes to do my hair before I had to do my make up!
We originally hoped to spend around £12k-£15k, but ended up spending just over £20k. This was mainly due to inviting more guests which meant more food, more drink, more table flowers etc. We also spent more on my dress and rings than we'd budgeted so that we could have what we really wanted.
Despite these – and other dramas – we look back with such happy and fun memories of the day that it really doesn't matter that things didn't run perfectly."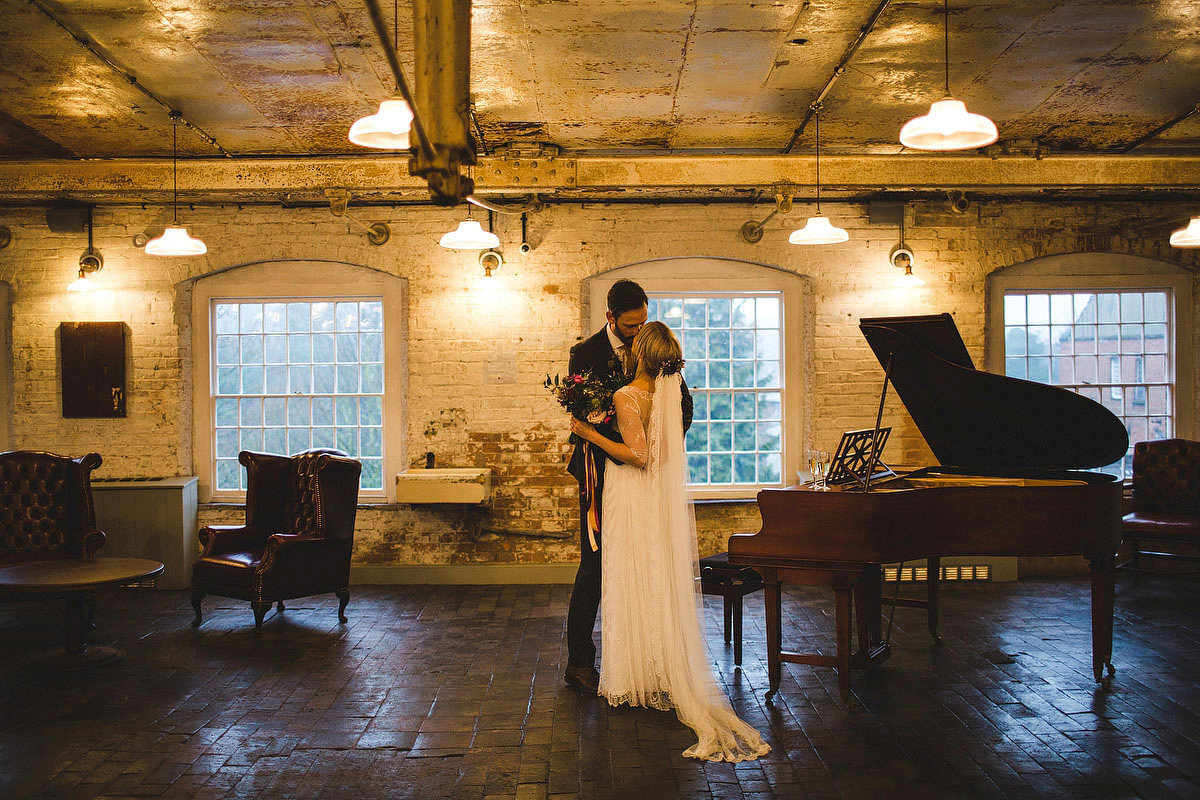 So beautiful, elegant and lovely. Thank you so much Chloe and Jody for sharing you lovely, lovely day with us.
Readers – you can see more work from Jon of S6 Photography here on Love My Dress. Have a lovely day all,
Love Annabel x