Hello, I'm delighted to be sharing this beautiful wedding today. Richard Skins who features in our Little Book For Brides directory is the photographer and I just love the joy that radiates from his images. Jo, the bride, who works in advertising and Ollie, who works in IT can't wipe the smiles off their faces and their love for each other is plain to see. The couple were married on the 5th of August 2016 at Elmore Court in Gloucestershire, chosen because of its lovely balance of old and new in a beautiful setting.
"We were so lucky to have Richard Skins photograph our wedding. Ollie and I couldn't be more thrilled with the photos. We had a few calls with him prior to the big day where he talked us through his recommendations and to hear our opinions on what we'd like. The images he took were AMAZING and really captured great moments throughout the day in a very candid way, exactly what we wanted. Looking back at the photos, it's as if we are reliving our wedding day all over again and we have him to thank for that."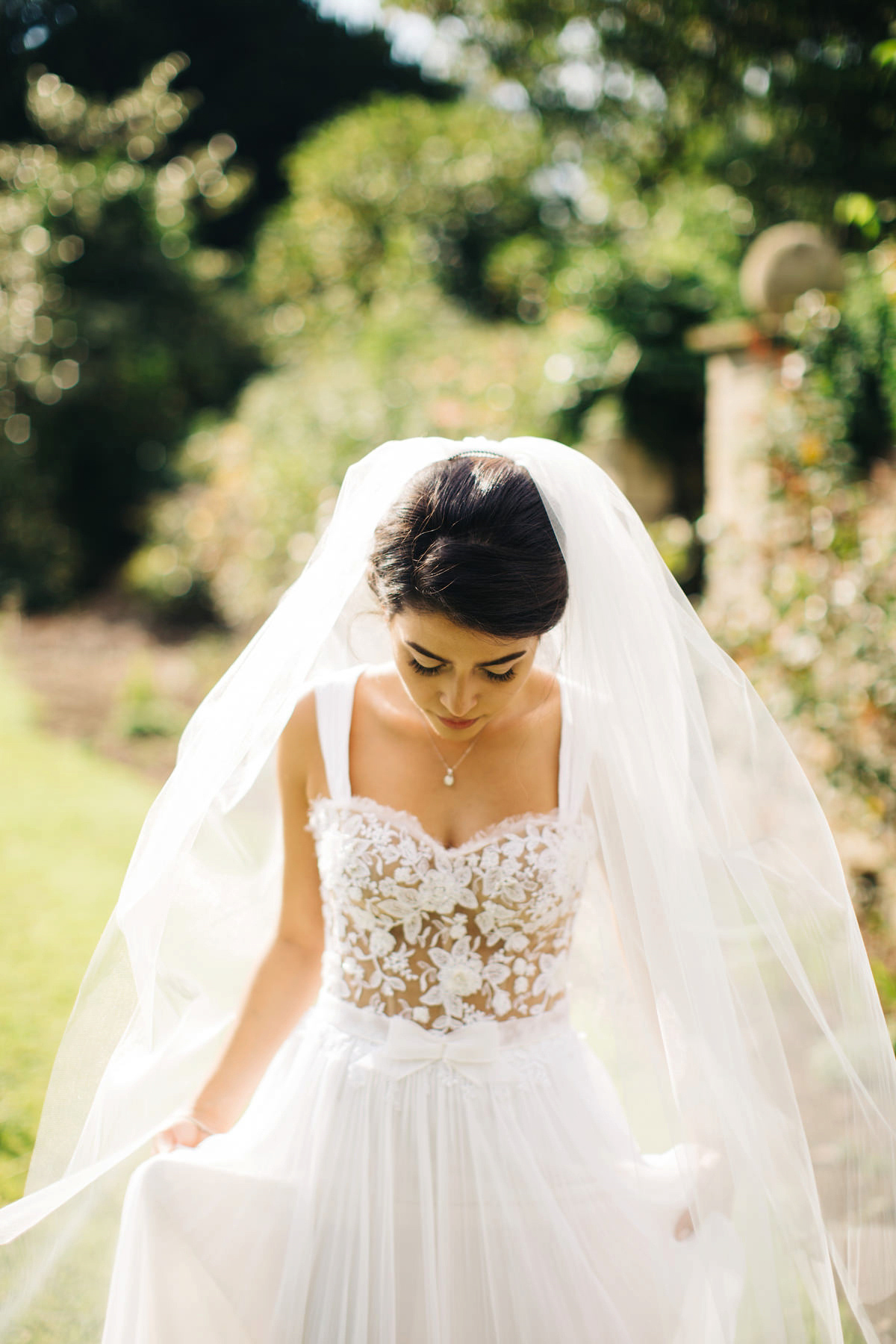 Jo's Mira Zwillinger dress is absolutely divine on her. She added a simple veil from Browns Bride and a gorgeous pair of sparkly Jimmy Choo shoes.
"I fell in love with the dress as soon as I saw it and when I tried it on I knew it was the one. I had tried on several other dresses but this was the only one that gave me that special bride feeling – it was perfect. I loved that it was different to the other dresses I had seen, modern yet classic. The detailing on the bodice was fabulous and the light, flowy, silk skirt was exactly what I had in mind for our summer wedding. I also love a good dance so it had to be something I could move around in.""We knew we wanted a relaxed country wedding, ideally in an area where friends and family could make a weekend of it."
"I wore my usual Dolce & Gabbana Light Blue, the only perfume I've ever worn, diamond studs with matching necklace and a tennis bracelet, all borrowed from mum."
"Ollie and I got each other watches as presents for the day so I wore that too."
The floral arrangements could not be more perfect for the setting.
"Amber Persia did a fantastic job with the flowers. The main brief was blush and whites of varying sizes to give a meadow feel. She did a wonderful array of peonies, dahlias and roses with delicate ribbons, vases and candles. We couldn't have asked for more."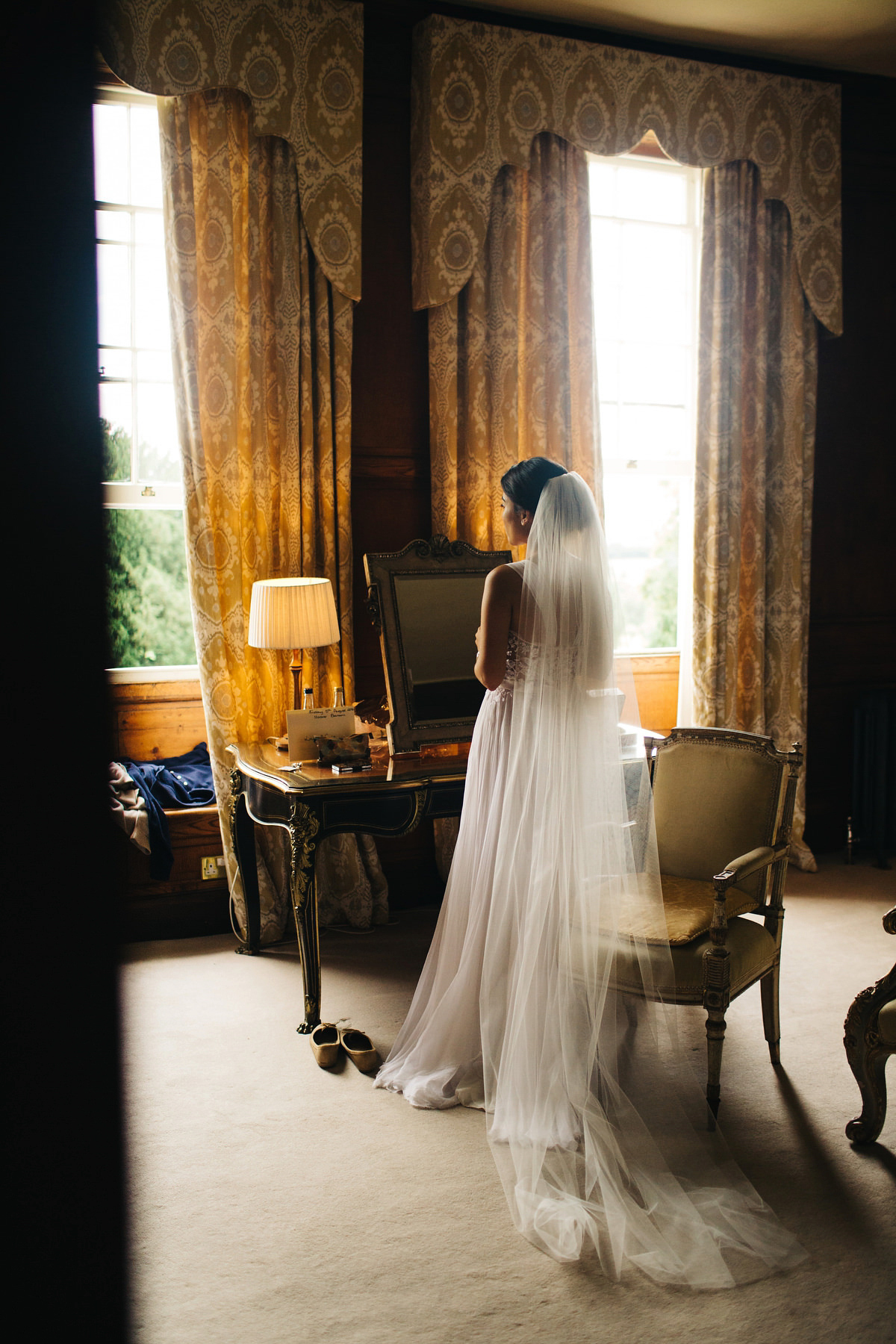 Jo chose gorgeous floaty blush dresses from ASOS for the ladies and got them tailored to fit each of them perfectly. The hairdresser added plaits and sparkly hair pieces from Accessorize and Jo gifted them lovely Monica Vinader necklaces with their initials.
"Ollie got a three piece suit from Tailor Made London which looked amazing. His shoes were a classic black pair from Church's and he wore a Mulberry tie pin with some Mont Blanc cufflinks and the watch I got him as a present."
"Both of my parents walked me down the aisle in Filipino tradition. It was great having both of them there to share the moment (also great for physical support as my heels were quite high and the floors were a bit slippery). Our lovely Harpist, Tori Handsley, played Pachabel's Canon while we walked."
"Ollie and I met at work so when we got together, Ollie quickly got interviewing at other places to avoid prying eyes! Ollie proposed four and a half years later in Primrose Hill, the day before Valentine's Day. I thought the romantic gestures (taking me to my favourite restaurant, staying at a nice hotel, getting me the new bag I had been eyeing up for while) were all due to the time of year."
"What was lovely was that he asked my parents beforehand and they were of course, thrilled. We became Mr and Mrs Parsons around eighteen months later, just two weeks after our sixth anniversary."
"We had one reading during our ceremony, it was 'Union', by Robert Fulghum. It was beautiful, captured how we felt and was completely relatable to our story."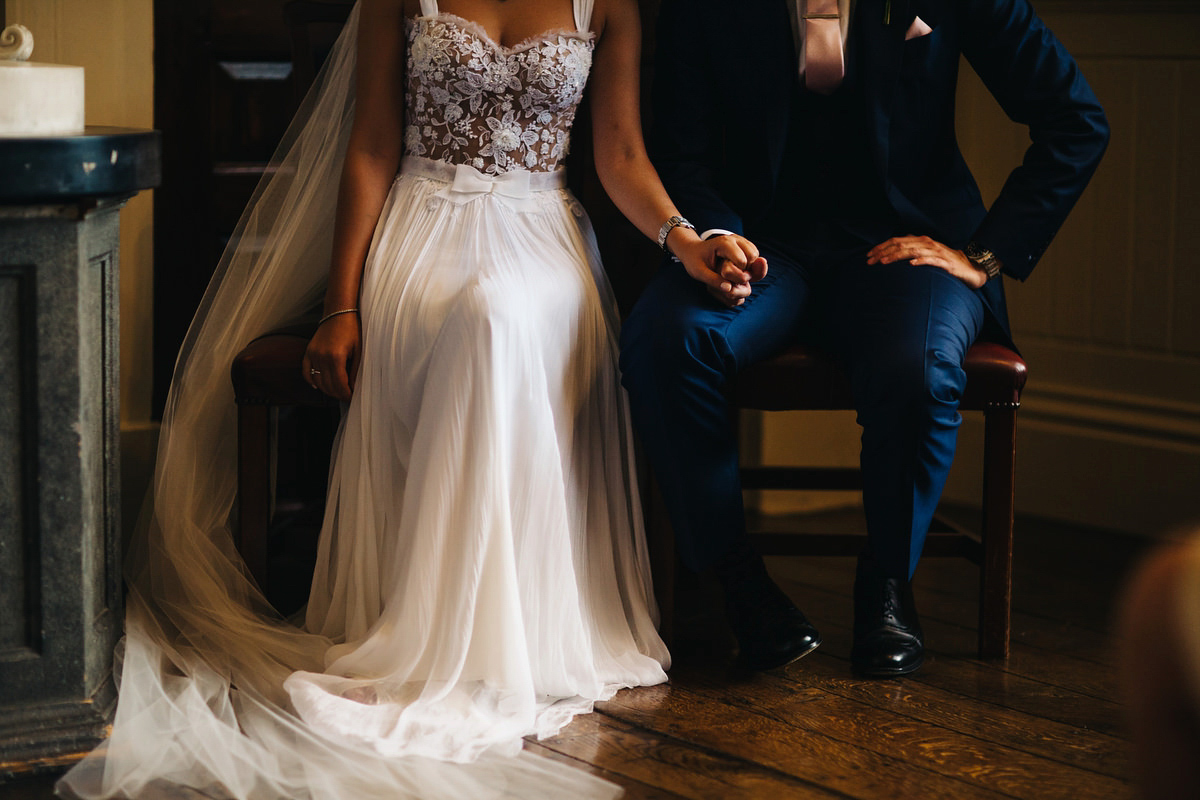 "We got our wedding bands from Lila's Jewels in East Dulwich. It's a local, ethical, jewellery shop which sell a lot of vintage pieces but also take part in the Fairtrade foundation."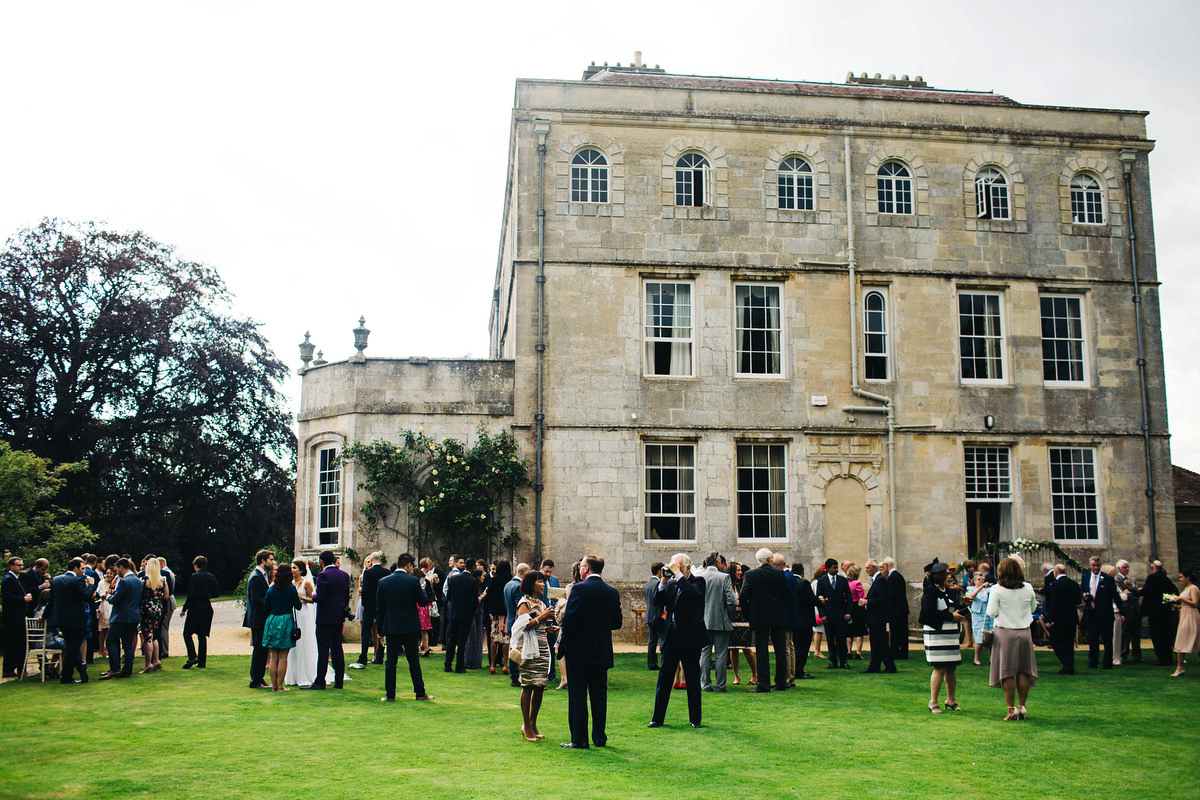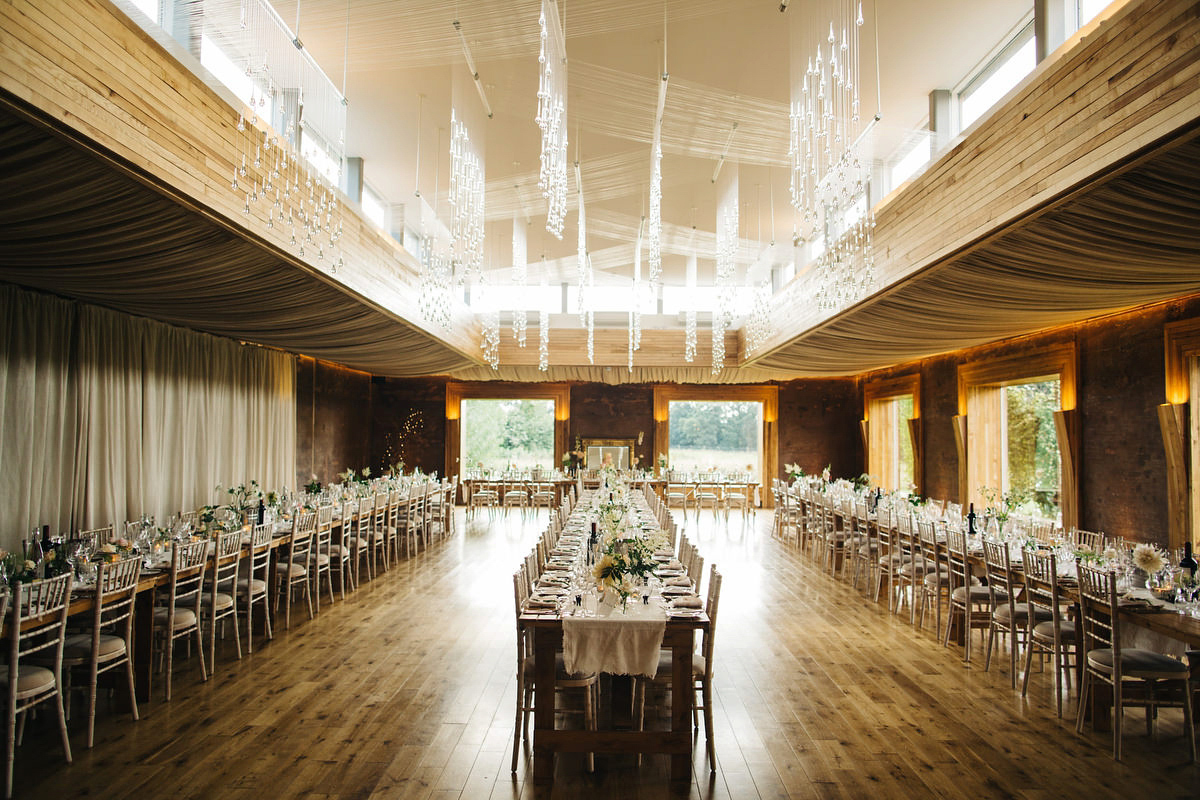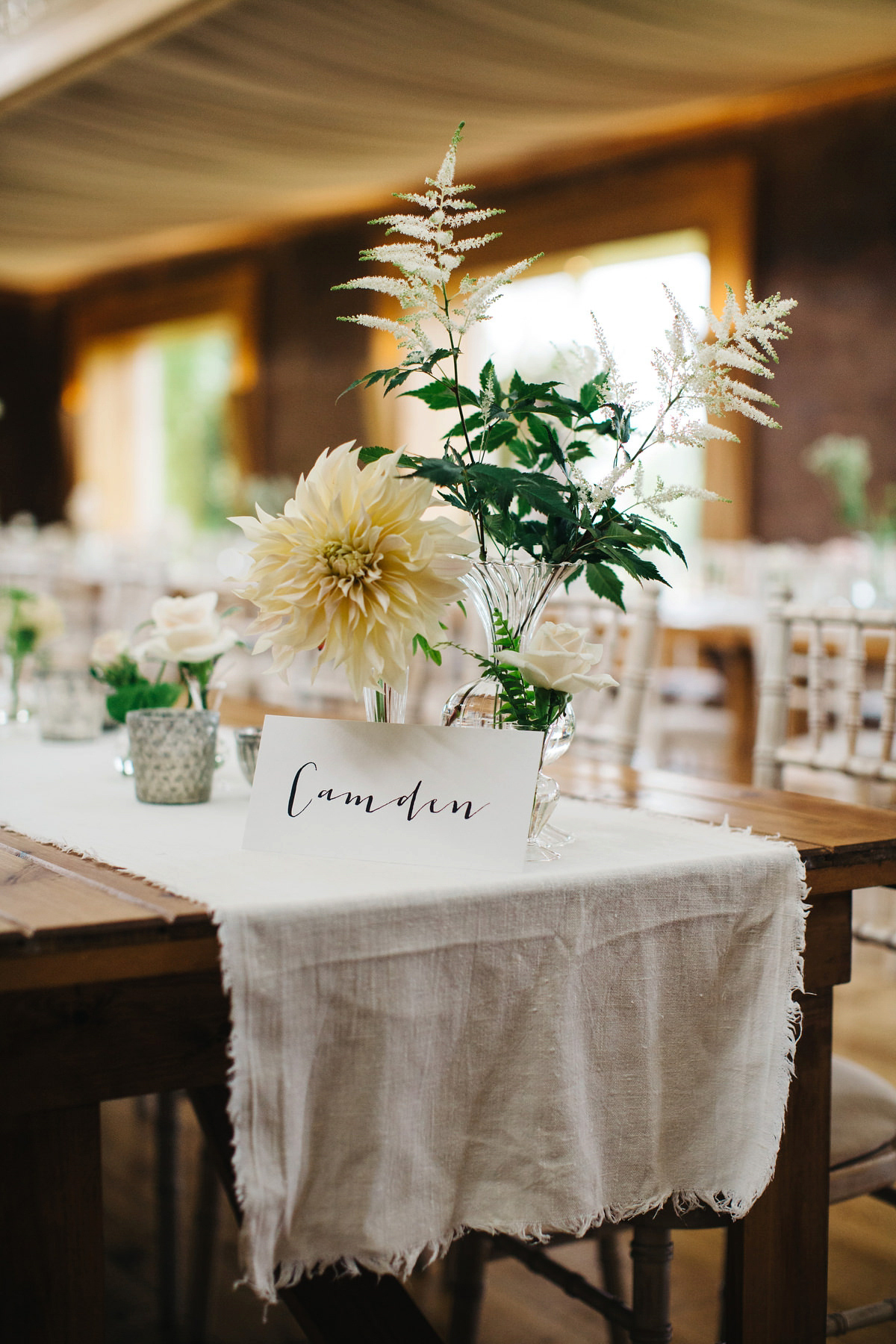 "My parents bought hand-carved Carabaos the last time they were in the Philippines and we added name tags on them so they doubled as favours and placecards."
"It was lovely to add a touch of the Philippines to the day."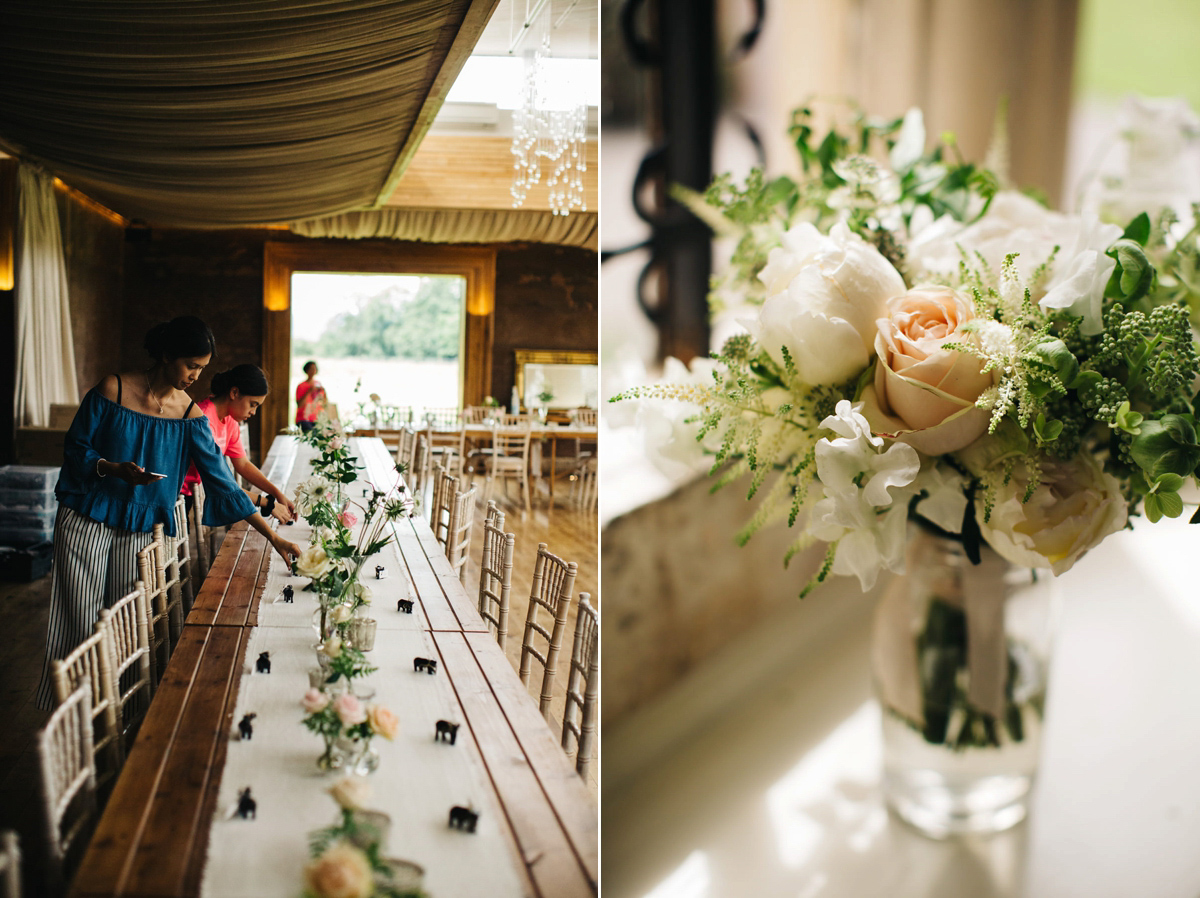 "Ollie's parents have had a few delicious birthday cakes from the Odiham Cake Company so it was a no brainer for us to get our cake from them. We had tiers of Carrot, Lemon and Victoria. Not only did it look beautiful but also went down a treat."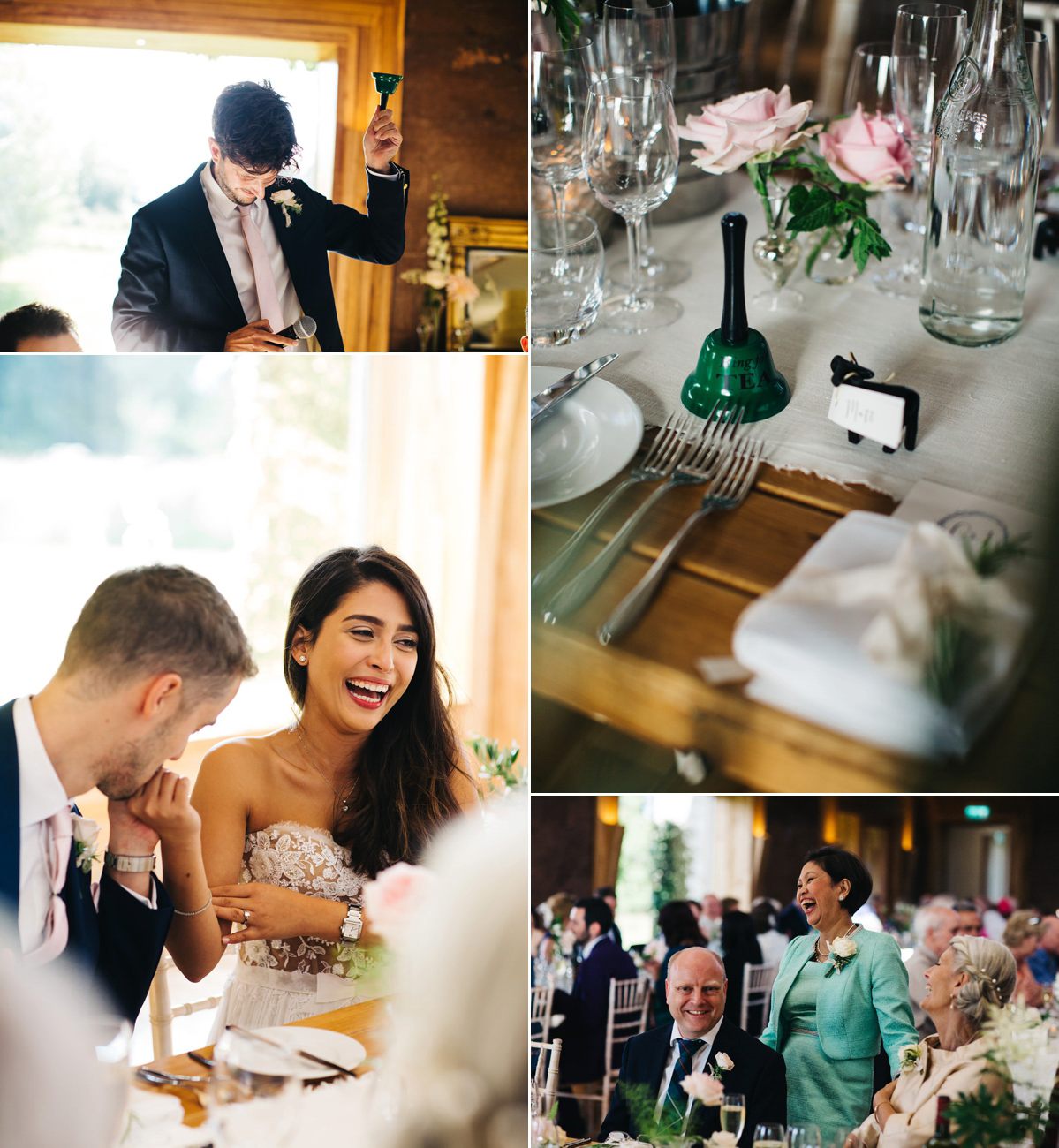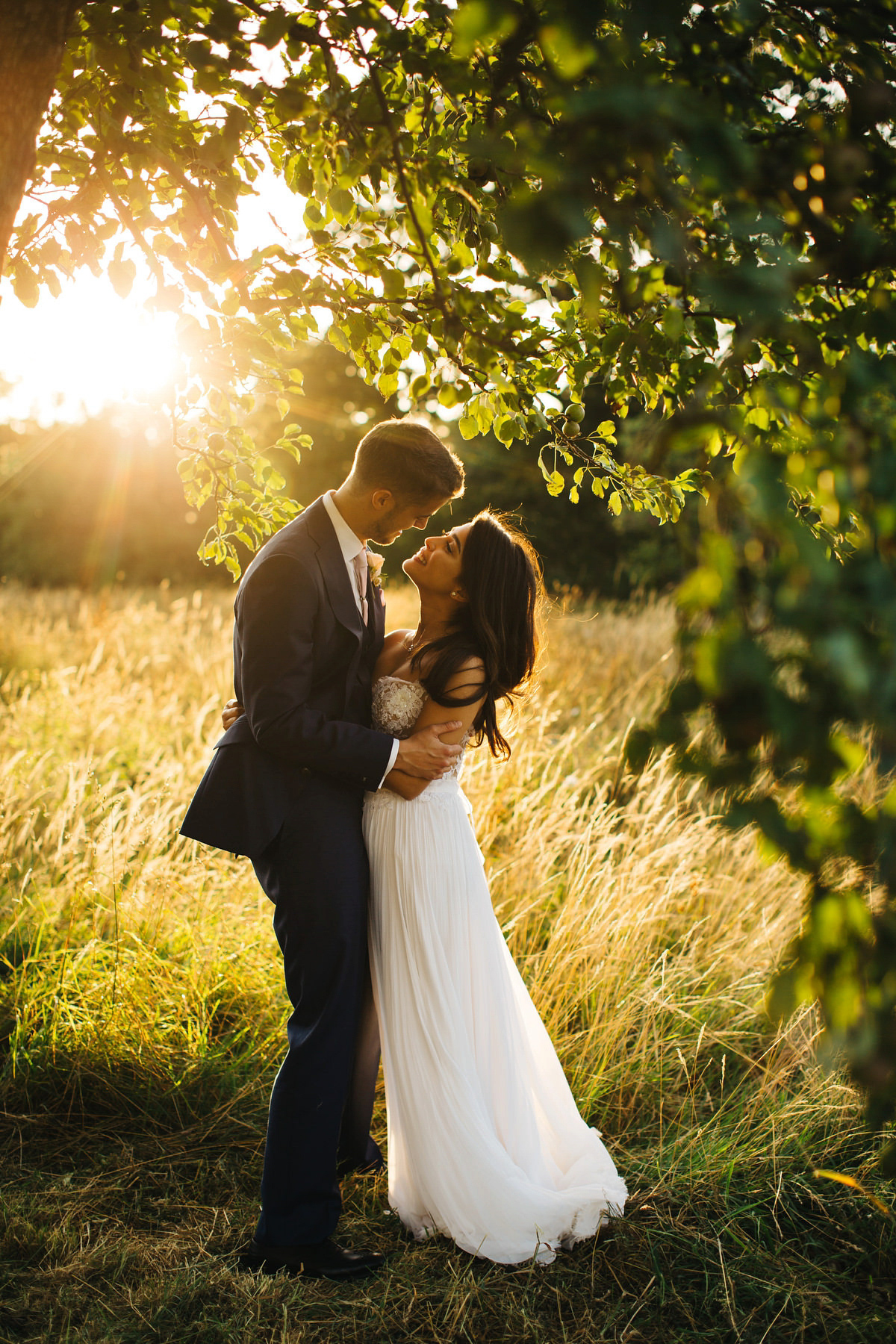 "We were beyond thrilled with our band Festival Nights. They did a good mixture of old and new hits and covered 'Yellow' by Coldplay for our first dance brilliantly."
"The guests screaming for more songs at the end of the night says it all!"
"We couldn't choose a favourite moment as the whole day was beyond our wildest expectations, the day flew by and we only wish we had a few more hours to celebrate."
Words of Wedded Wisdom
"Plan ahead, take your time and don't be afraid to ask for help. Your husband-to-be, bridesmaids, groomsmen, parents, in-laws are all there for a hand – don't feel like you have to tackle everything yourself."
Thank you Jo and Ollie, it has been a pleasure to share your beautiful wedding. Thanks also to Richard Skins, more of his wonderful photography can be seen here.
Love Caoimhe xx