Life is full of new experiences and for those of you who enjoy travel, you'll know that new places always bring new things- this is certainly the first bride I have ever seen riding a camel!   Today's wedding has a dreamlike quality and takes us to the deserts and riads of Morocco, with all the colours, smells and heat of this amazing country-the drama and power in these images is just astonishing, I think you'll agree.  Meet Danny, an attorney and Gabriella, who works for a music and film distribution company, who travelled from their home in America to marry at La Pause in Morocco's Agafay Desert near Marrakech on the 6th September 2016.
"Danny and I both love to travel and the first trip we took together, very early in our relationship, was to Morocco. We were nervous because it seemed like a big test of our romance, where we'd learn how well we would travel together.  Luckily, we passed with flying colours.  Morocco was unlike any place either of us had been before and it posed many challenges, but we left there feeling closer than ever and with a passion for the country, so when we started talking about a wedding, choosing the decision was easy. We both wanted something intimate, and since we love traveling so much, wanted a destination – it was Morocco, no question.  As for the venue, we wanted to be close to Marrakech and fell in love with the images we found of La Pause."
Photography by Chris Spira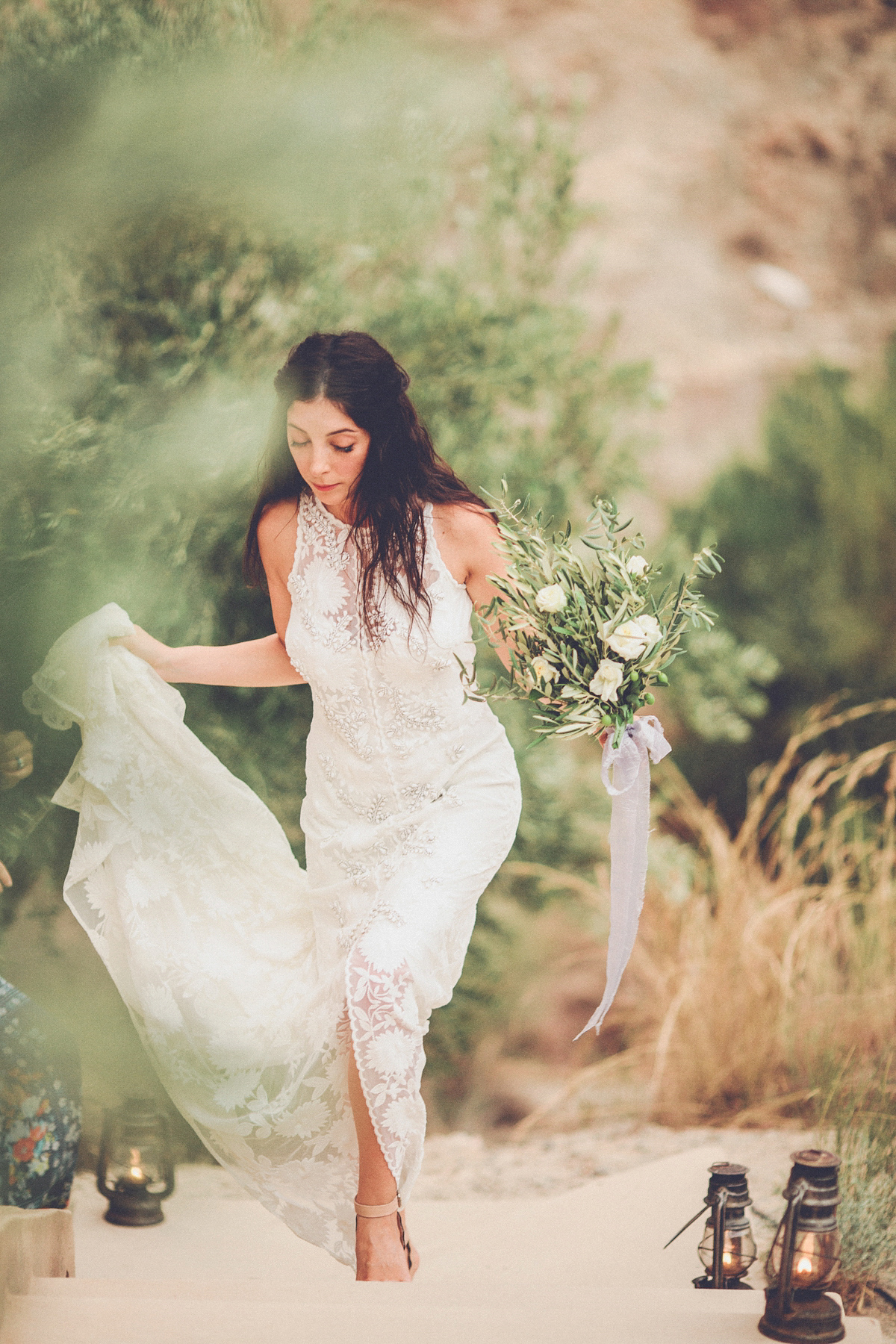 Gabriella wore the beautiful 'Florence' gown, by Rue De Seine, purchased from Lovely Bride in New York City. British brides – you'll find Rue de Seine is stocked at our Little Book For Brides member, Leonie Claire in Brighton.
"I chose my dress because it had the vibe I was going for.  I didn't have many specifics in mind when I started looking- I knew I preferred bohemian, unstructured styles, and I liked the idea of having some kind of embellishment because it reminds me of a Moroccan wedding blanket. With that, I started trying on whatever caught my eye and no matter what boutique I went to, I always found myself with Rue De Seine dresses at the end. This dress had everything I was looking for- unstructured, with a beautiful mix of patterned lace and beading."
Photographer Chris Spira captured some images of the couple prior to their wedding in the surrounds of their Marrakech Riad. Chris is based in Germany but spends an enormous amount of her time travelling and specialises in destination weddings.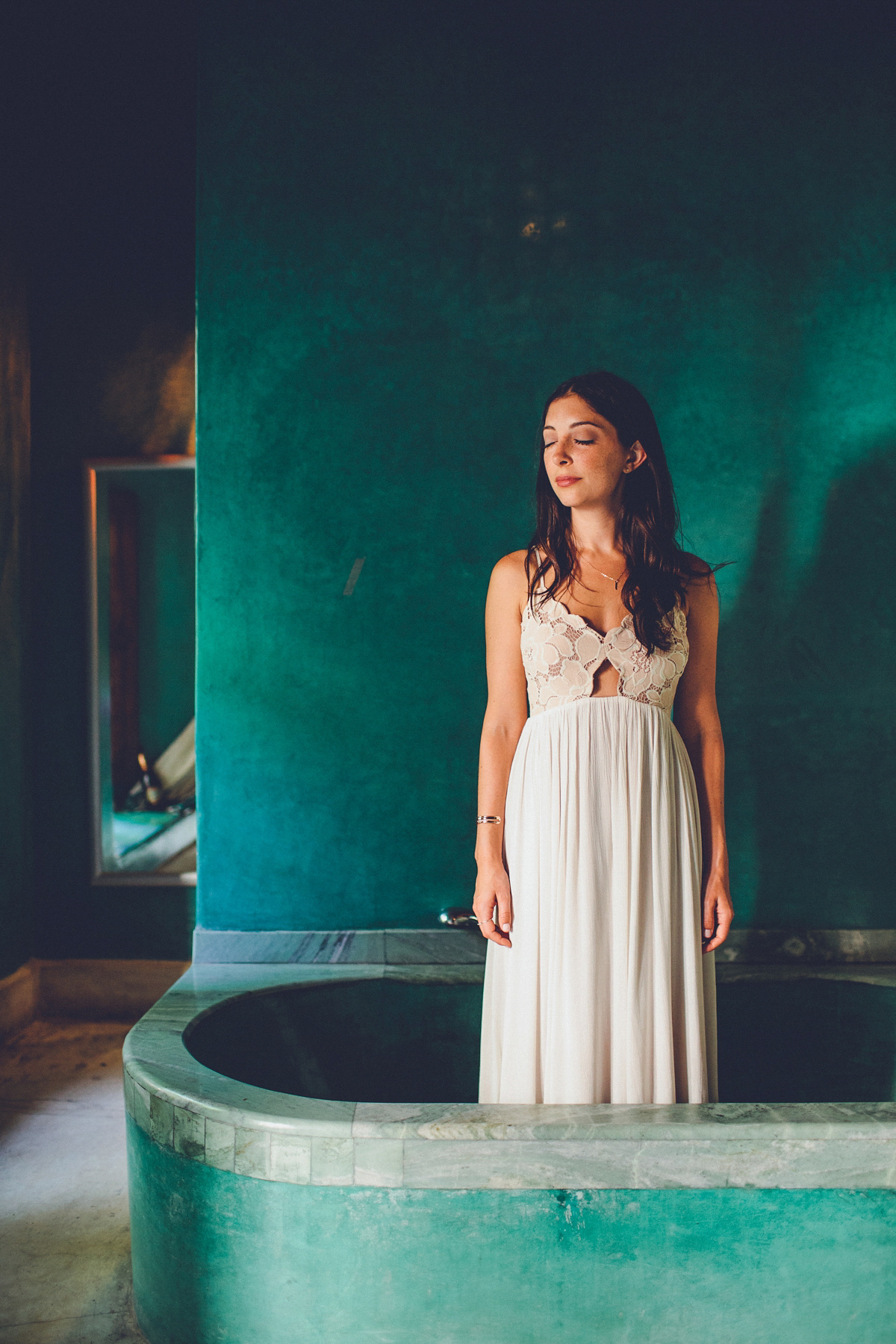 "Chris Spira was our photographer and one of the biggest highlights for us.  We absolutely loved the style of her photos; she has such a unique aesthetic and when we looked at her other destination weddings, she paid attention to the small details that really capture the feel and culture of the location."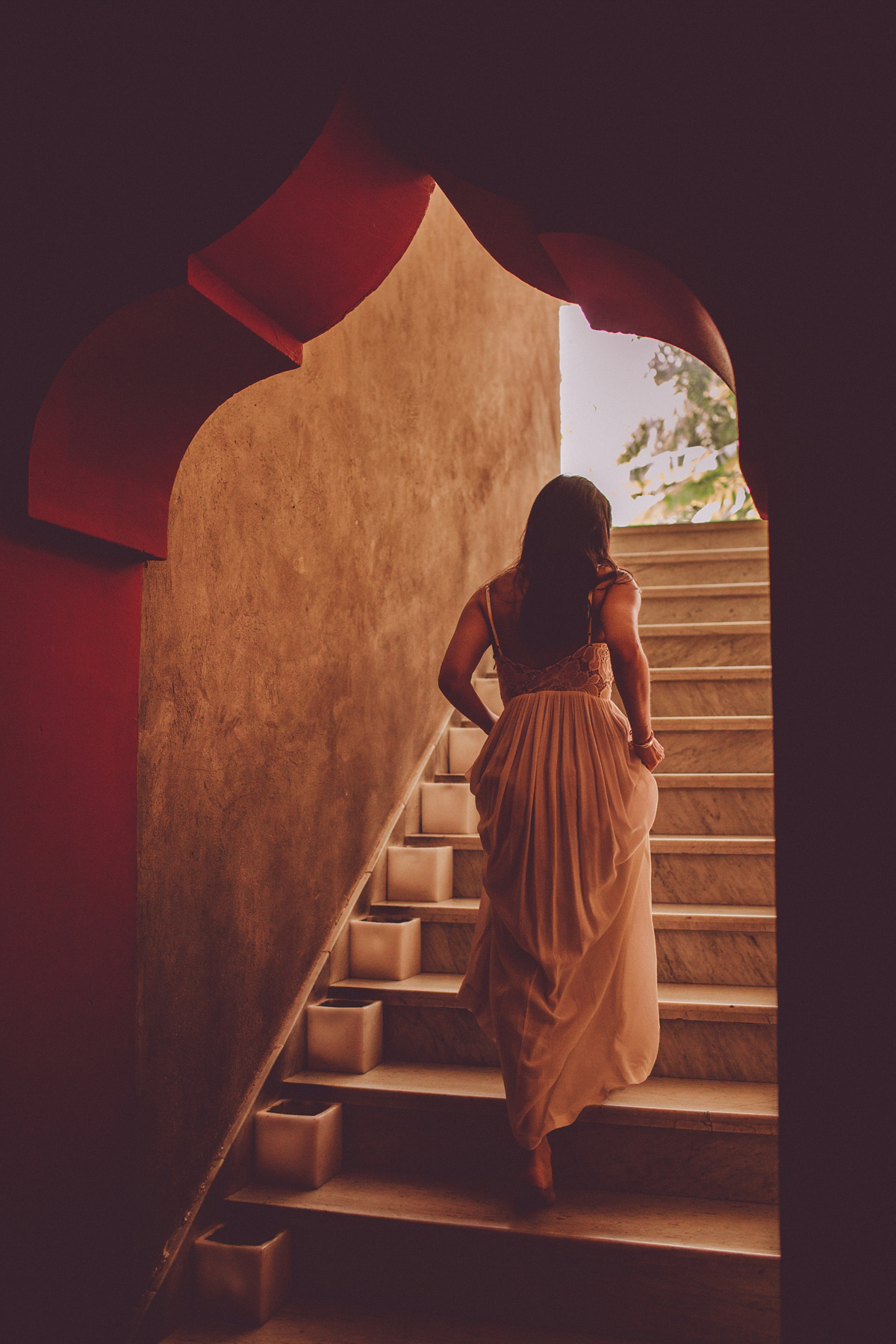 "When we reached out, she was really excited about Morocco and we booked immediately – she was actually the first thing we booked for the wedding, before we had even chosen a venue. When we finally met her almost a year later, we were so happy with our decision."
"She's extremely professional and relaxed and seamlessly became a part of our group, all the while capturing the most incredible images. We will forever be grateful that Chris spent those three days with us."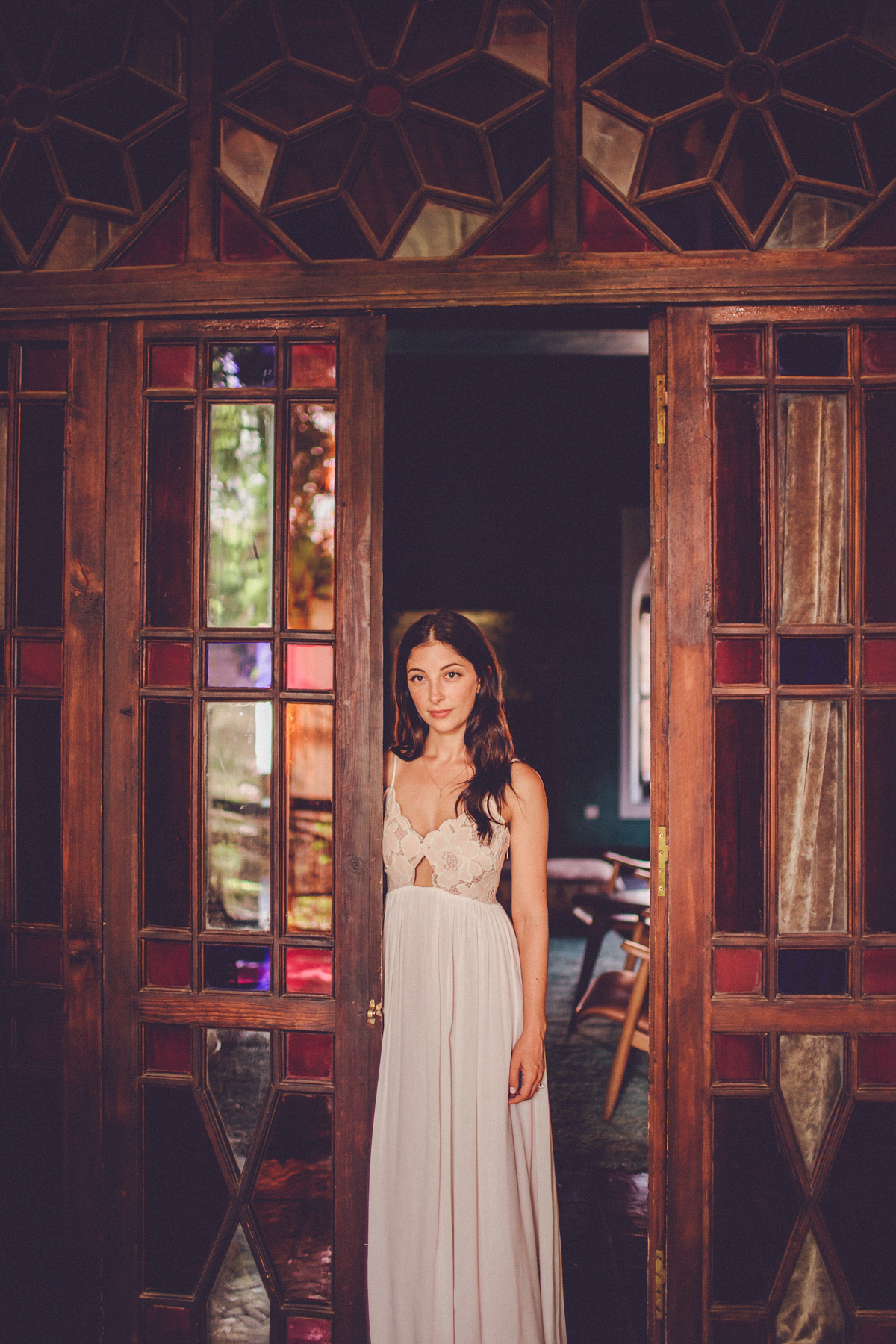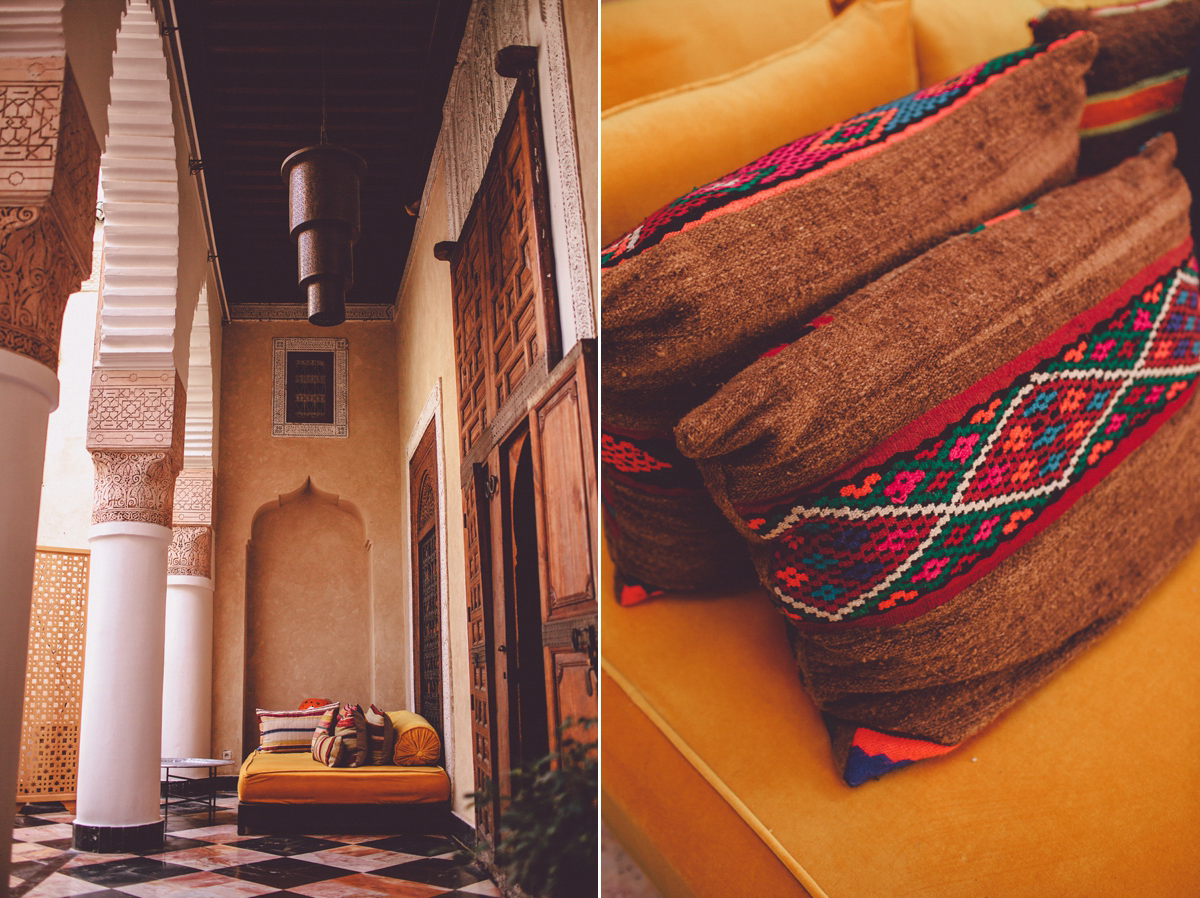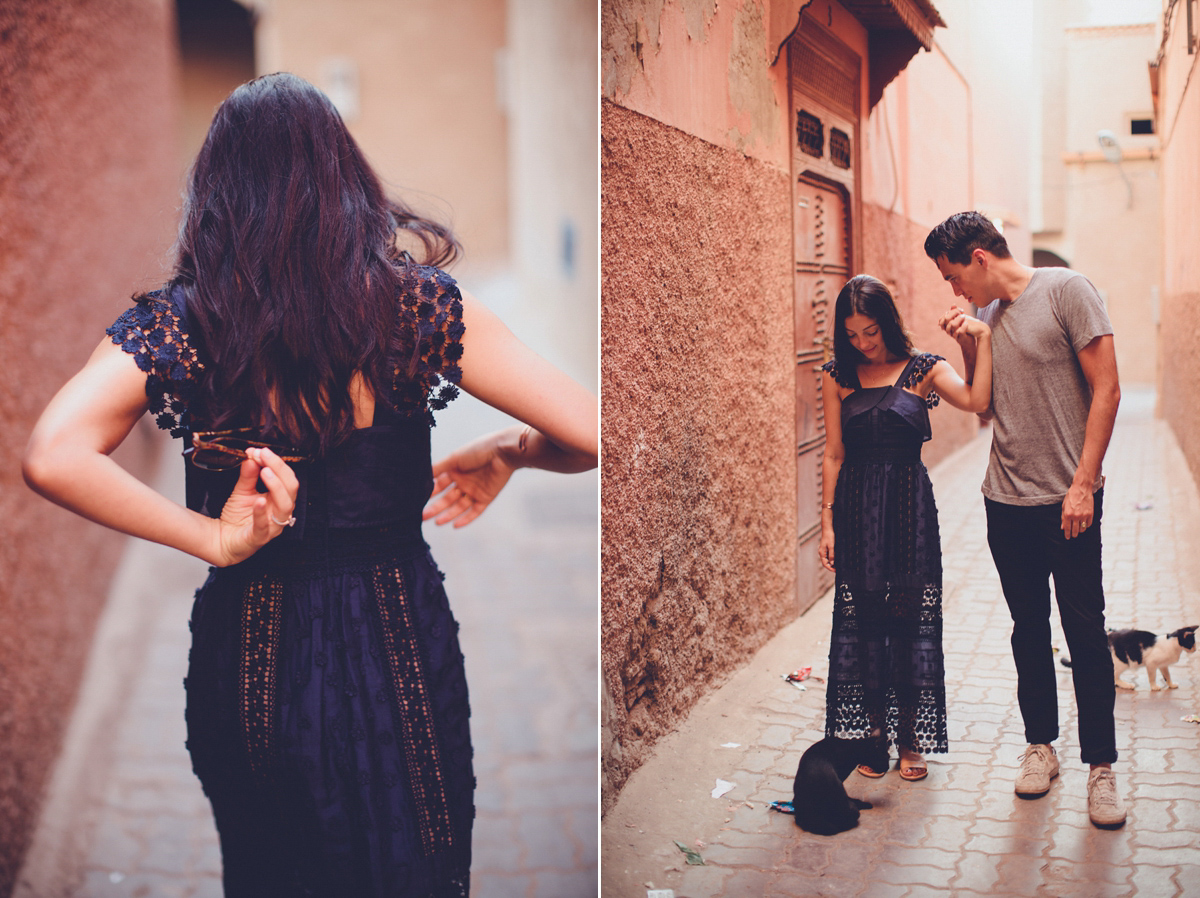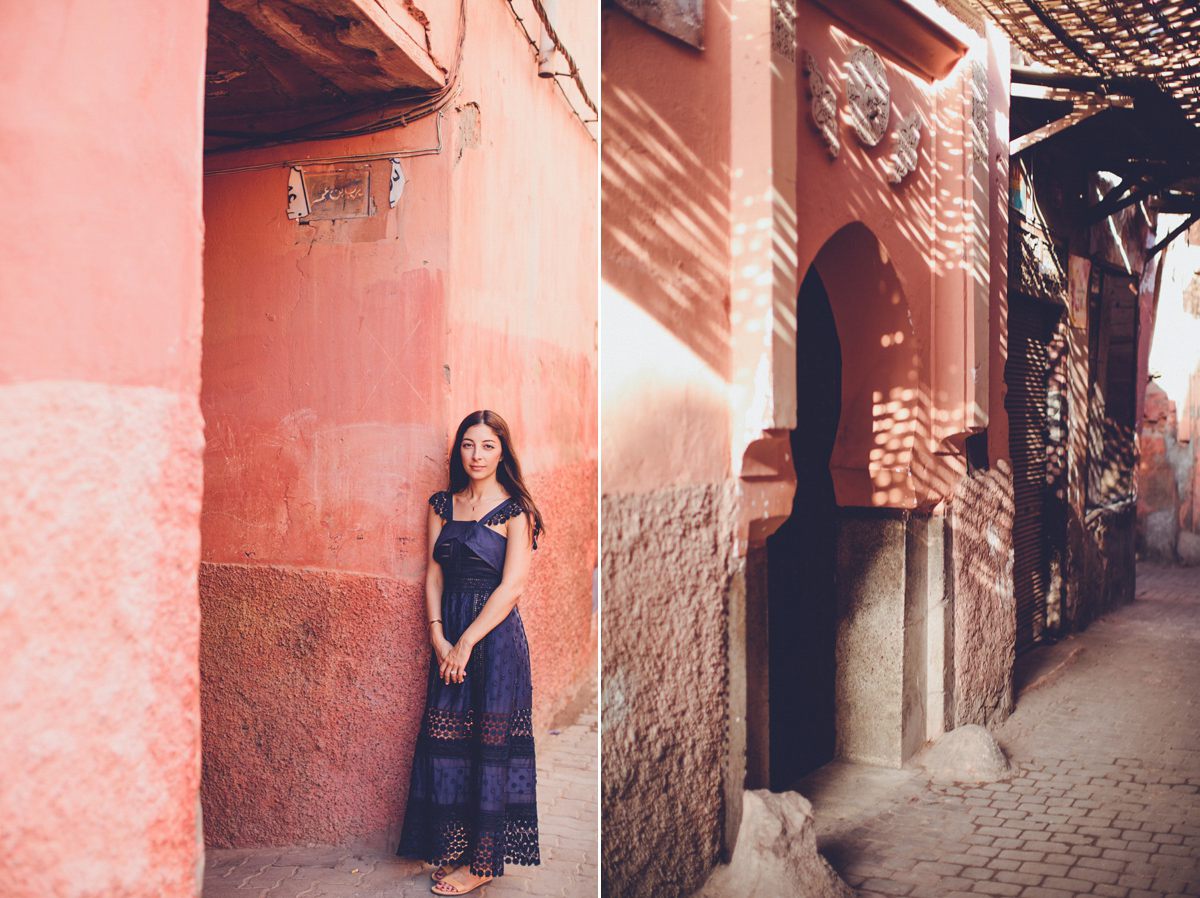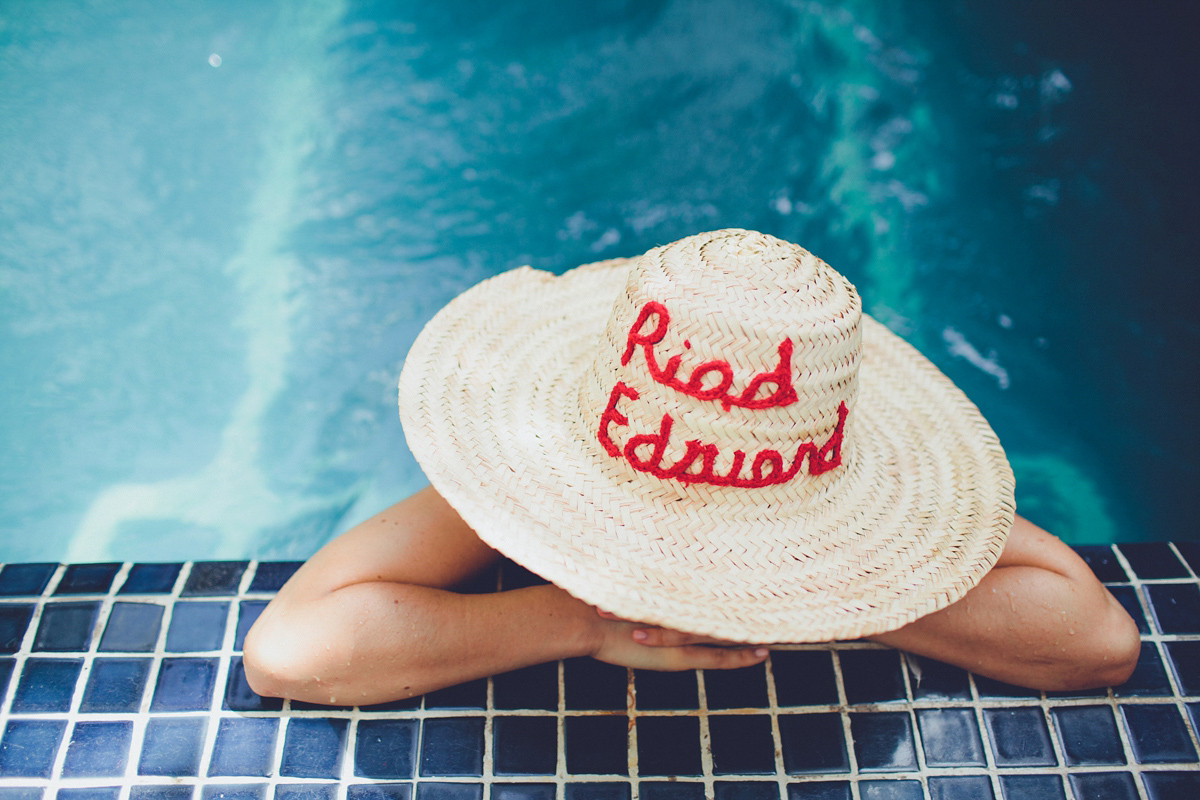 "We didn't think about getting a videographer until about a week before we were leaving for the wedding when we realised we would would love to have something to show our friends and family that couldn't attend."
"Our friend Leila recommended Amal&Company and they were not only available but were willing to hop on a plane in one week to film us.  It was insanely last minute but we're so glad we booked them."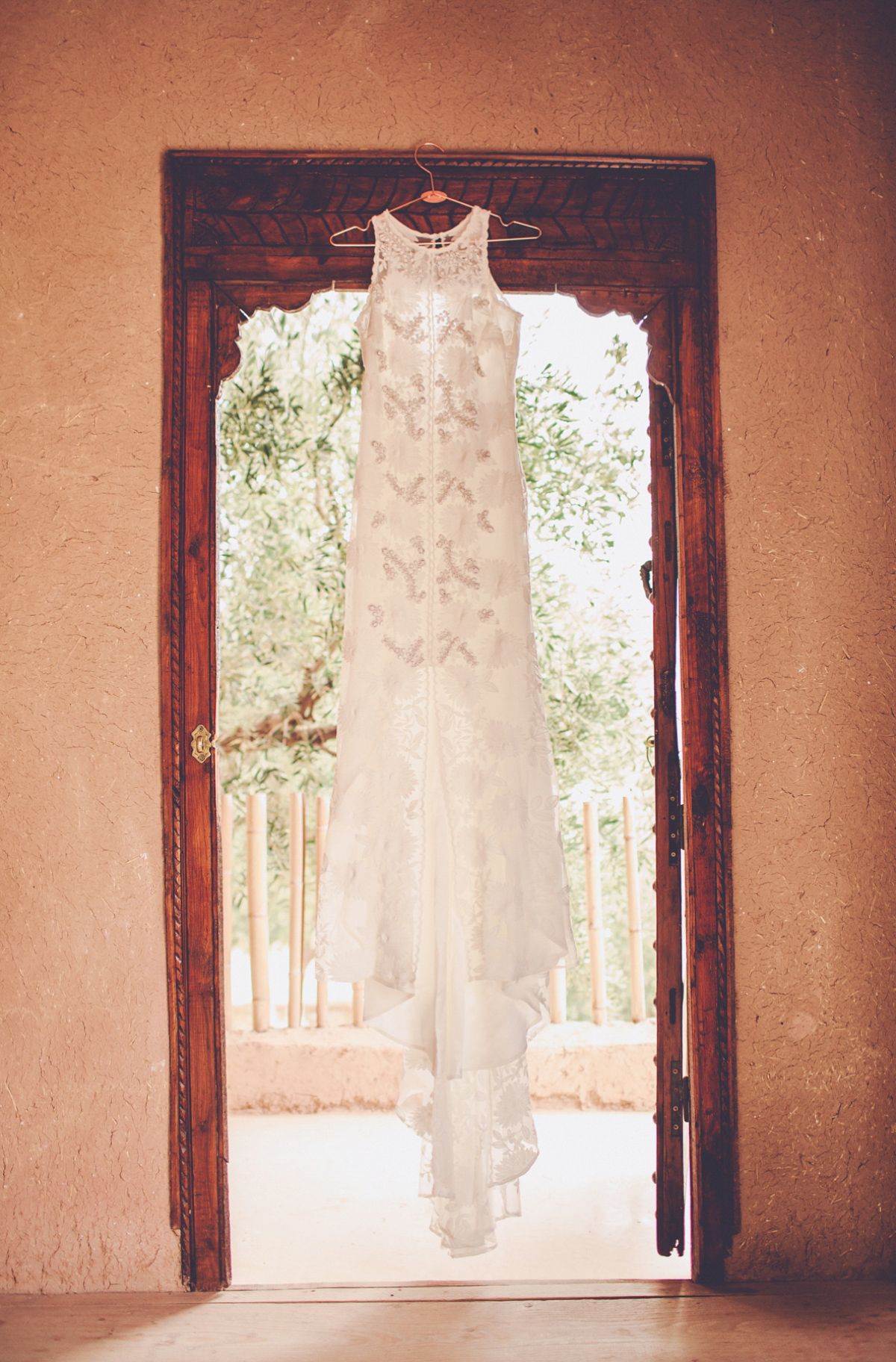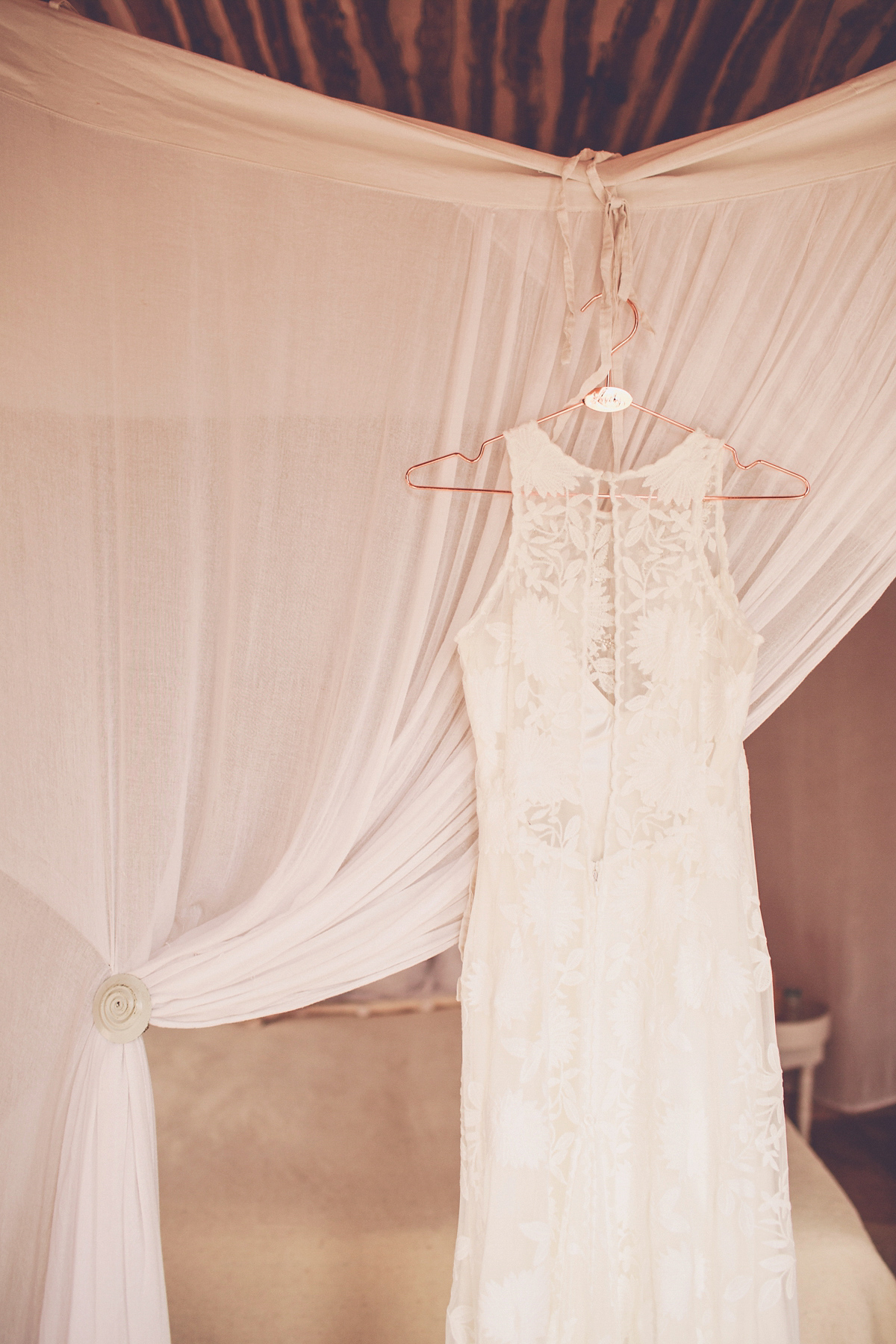 On her feet Gabriella wore nude 'piper' wedges by Loeffler Randall, while in her hair she wore a tiny gold pin from Etsy, where she also bought her earrings.  Her hair and make up were by Marian Filali.
Danny looked very handsome in a navy bespoke suit by J. Mueser.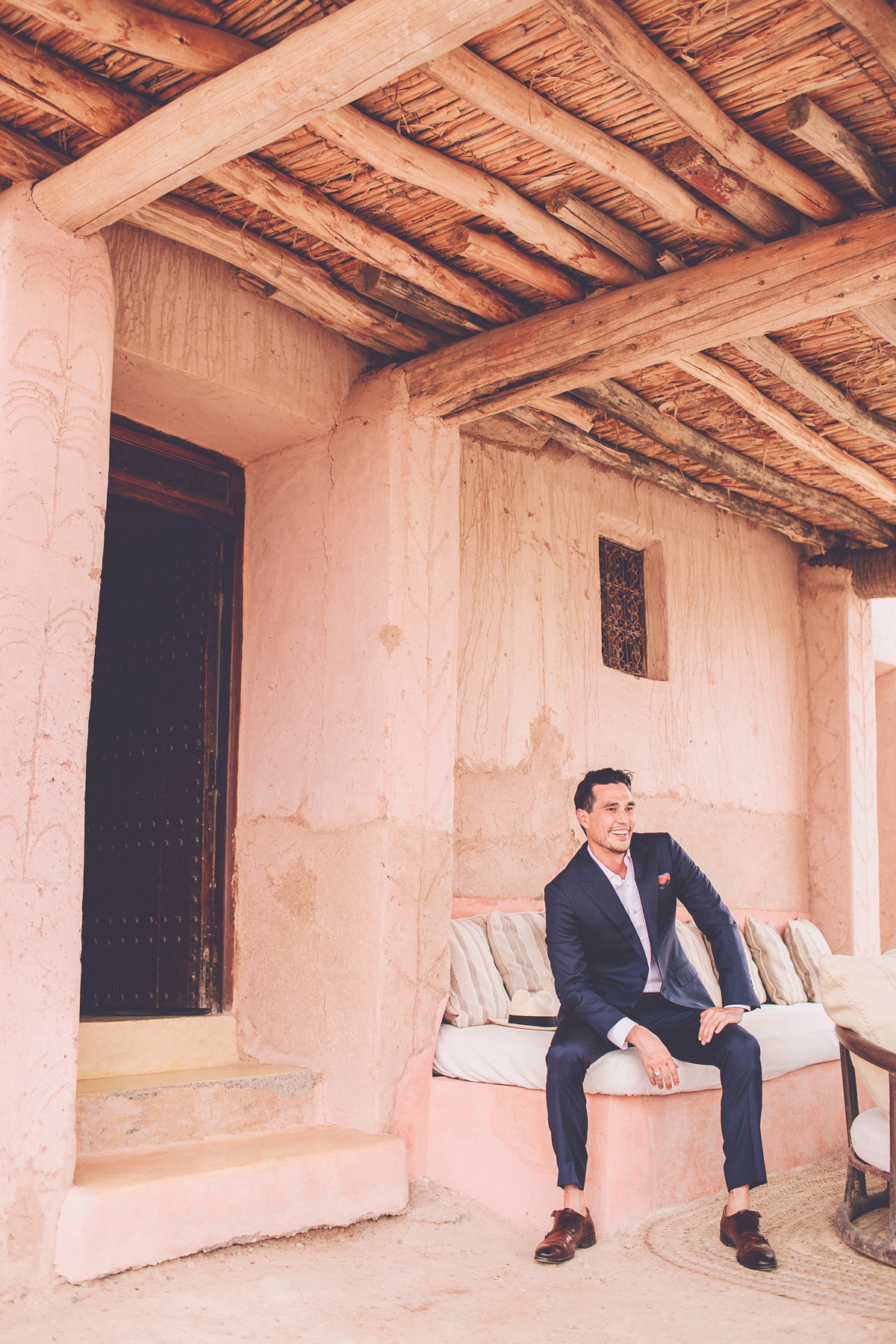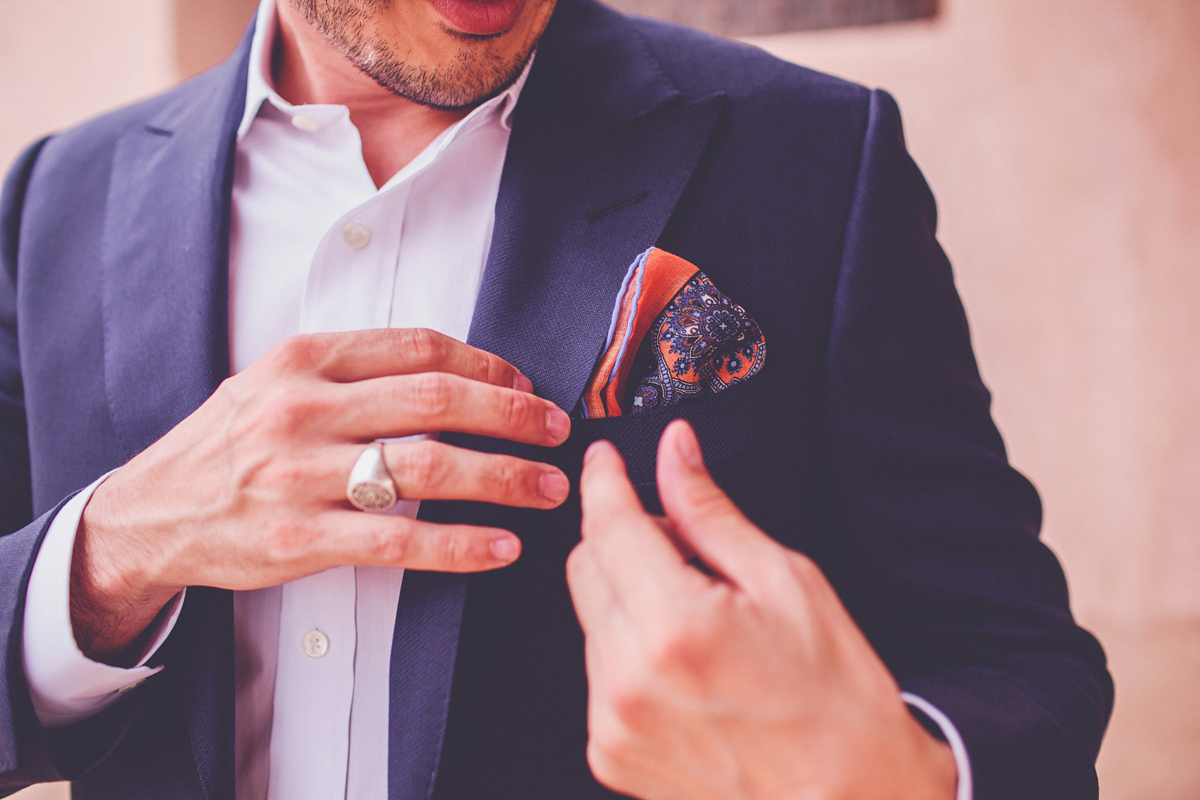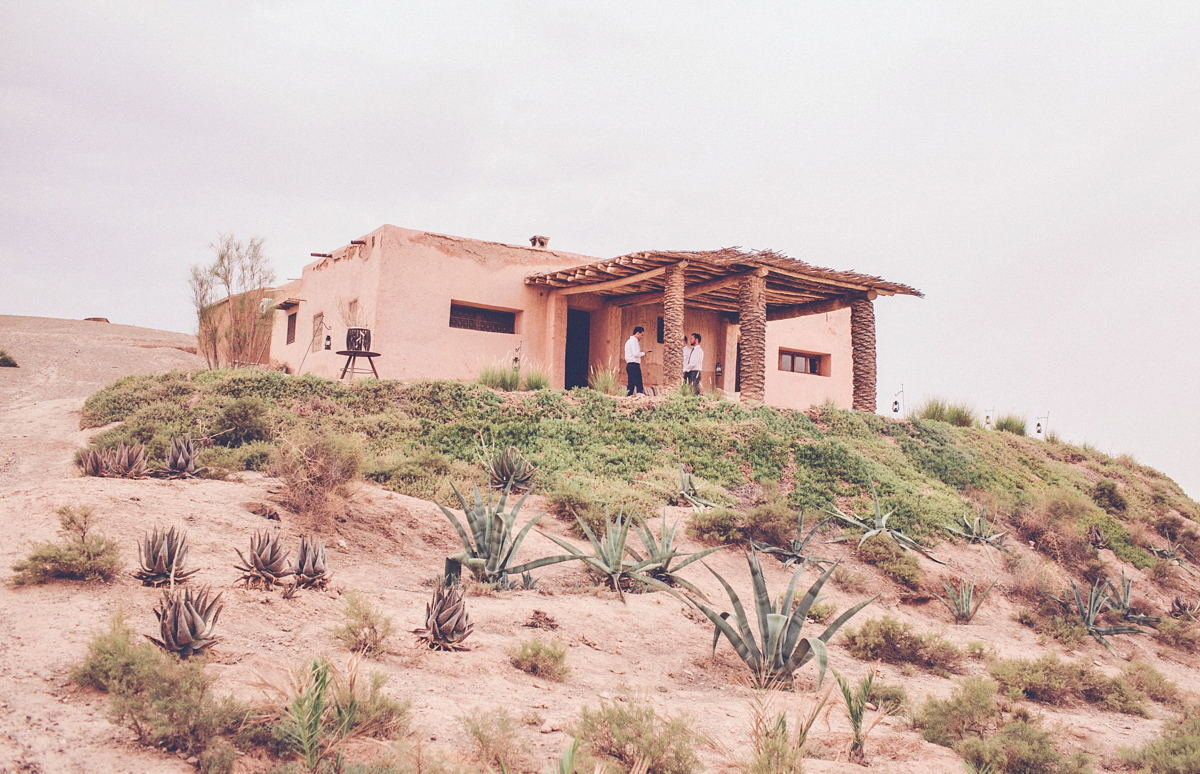 Flowers were the work of La Pause, who covered the ceremony arch with olive branches and white roses- flowers indigenous to the area.  Gabriella wanted her bouquet to be made of the same flowers, so her Mom and friends used the extras to make her bouquet while she was getting ready- certainly a bouquet made with love.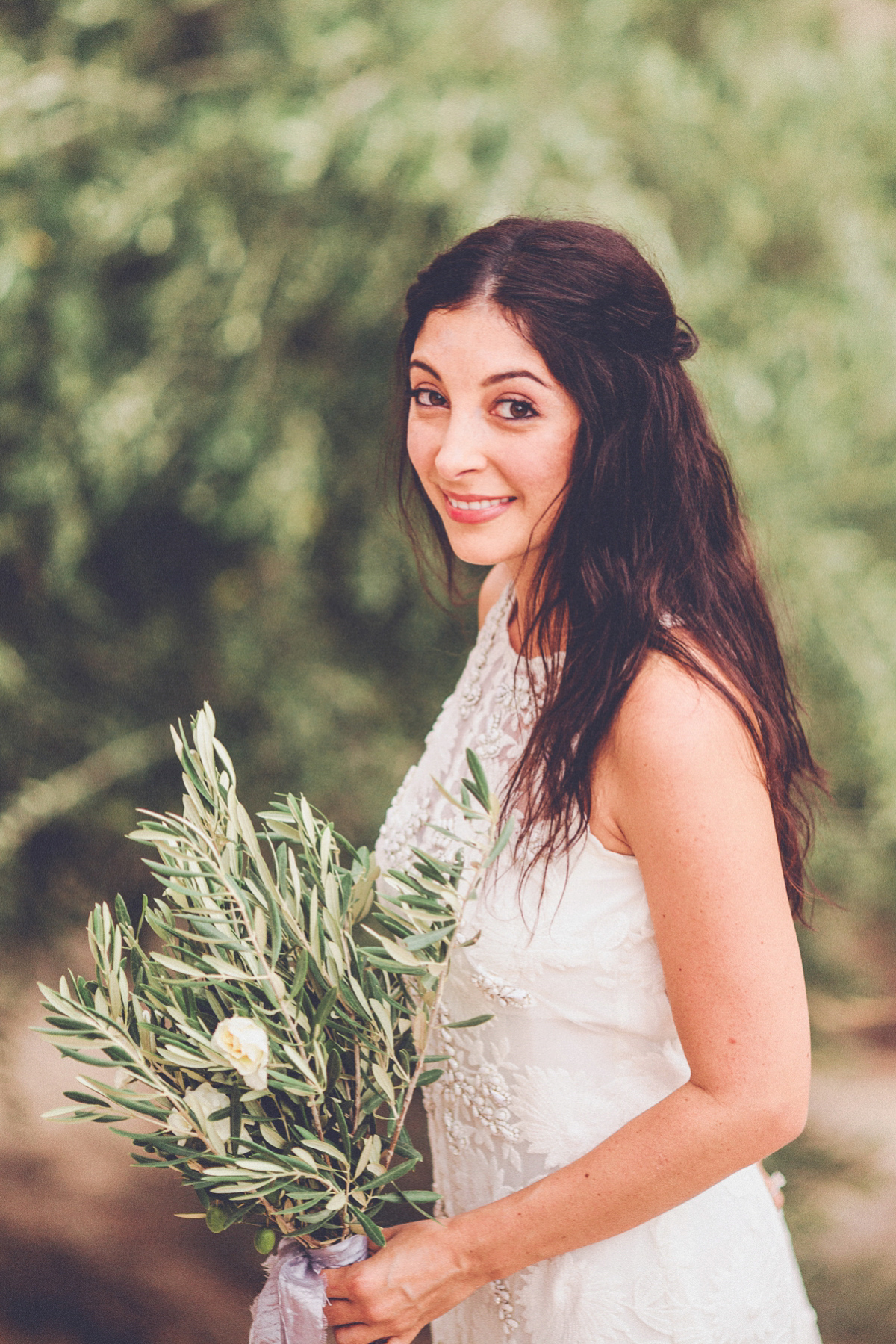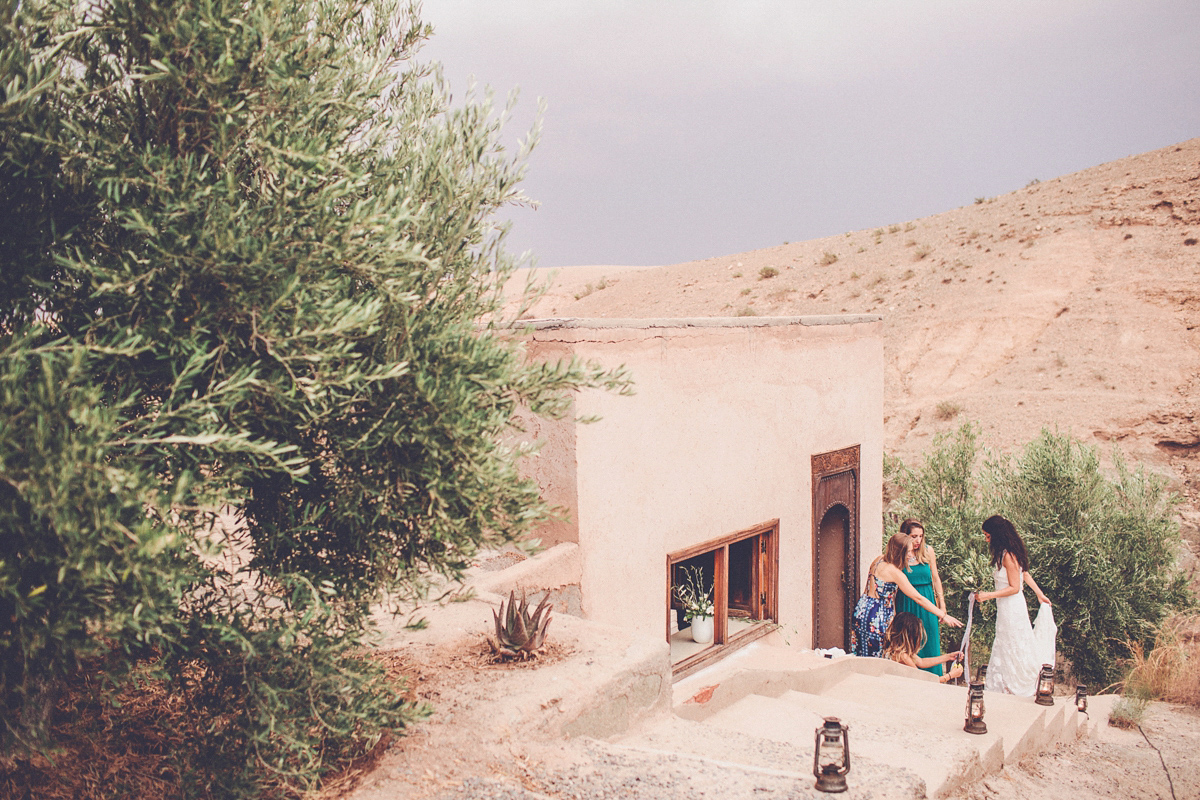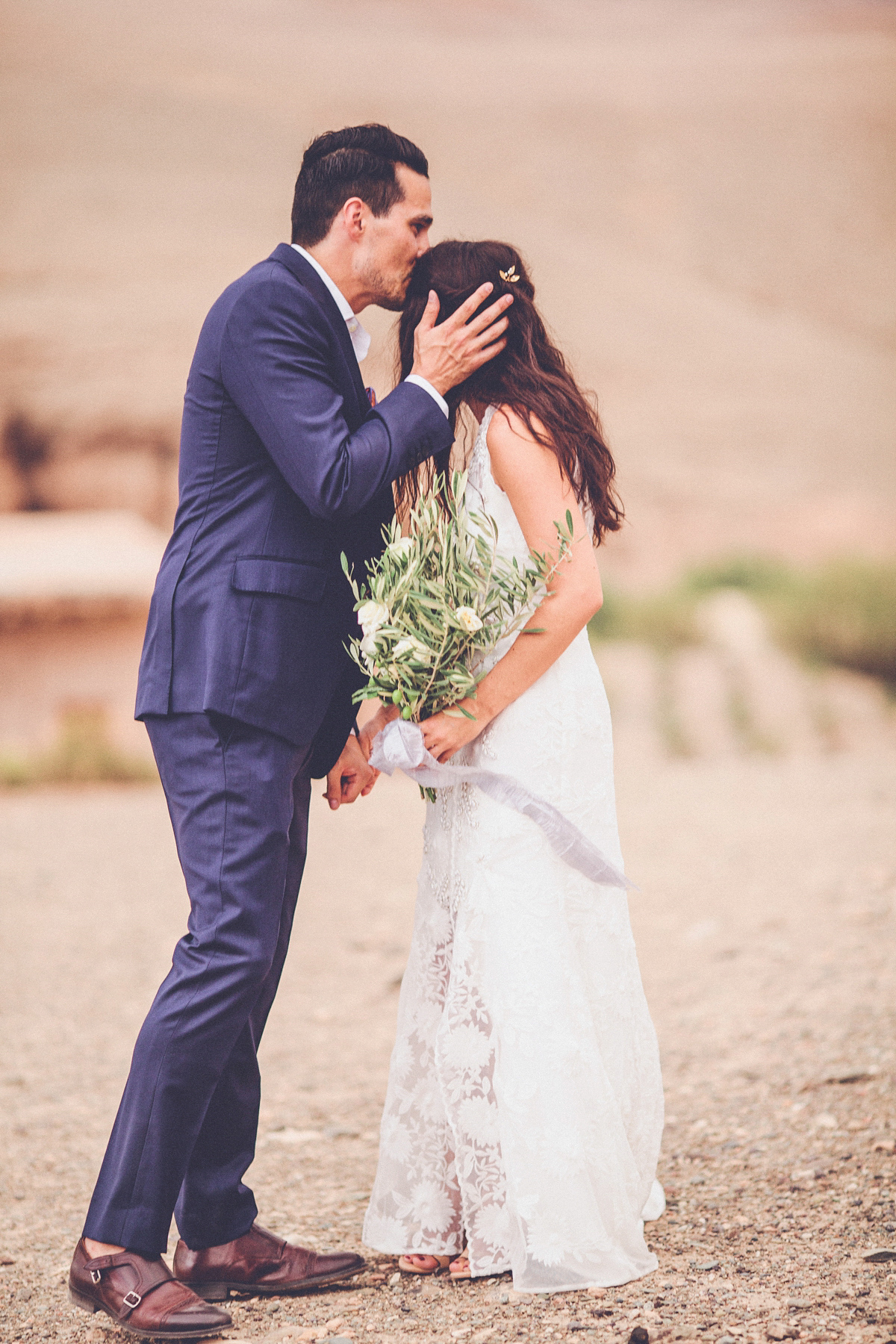 "We rode to the ceremony on camels and Danny thought that it would be very light-hearted and whimsical to play 'Circle of Life' from the Lion King movie.  I was expecting it to be a humorous moment, but it made us really emotional.  In that moment while we were riding atop our camels, looking out into the expansive dunes of the desert, it felt like the perfect soundtrack."
Gabriella then walked down the aisle with her (very emotional) Dad.  She and Danny wrote and spoke their own vows, which were a surprise to one another on the day.  Instead of readings, they decided to conduct a form of unity ceremony, which is a really lovely idea.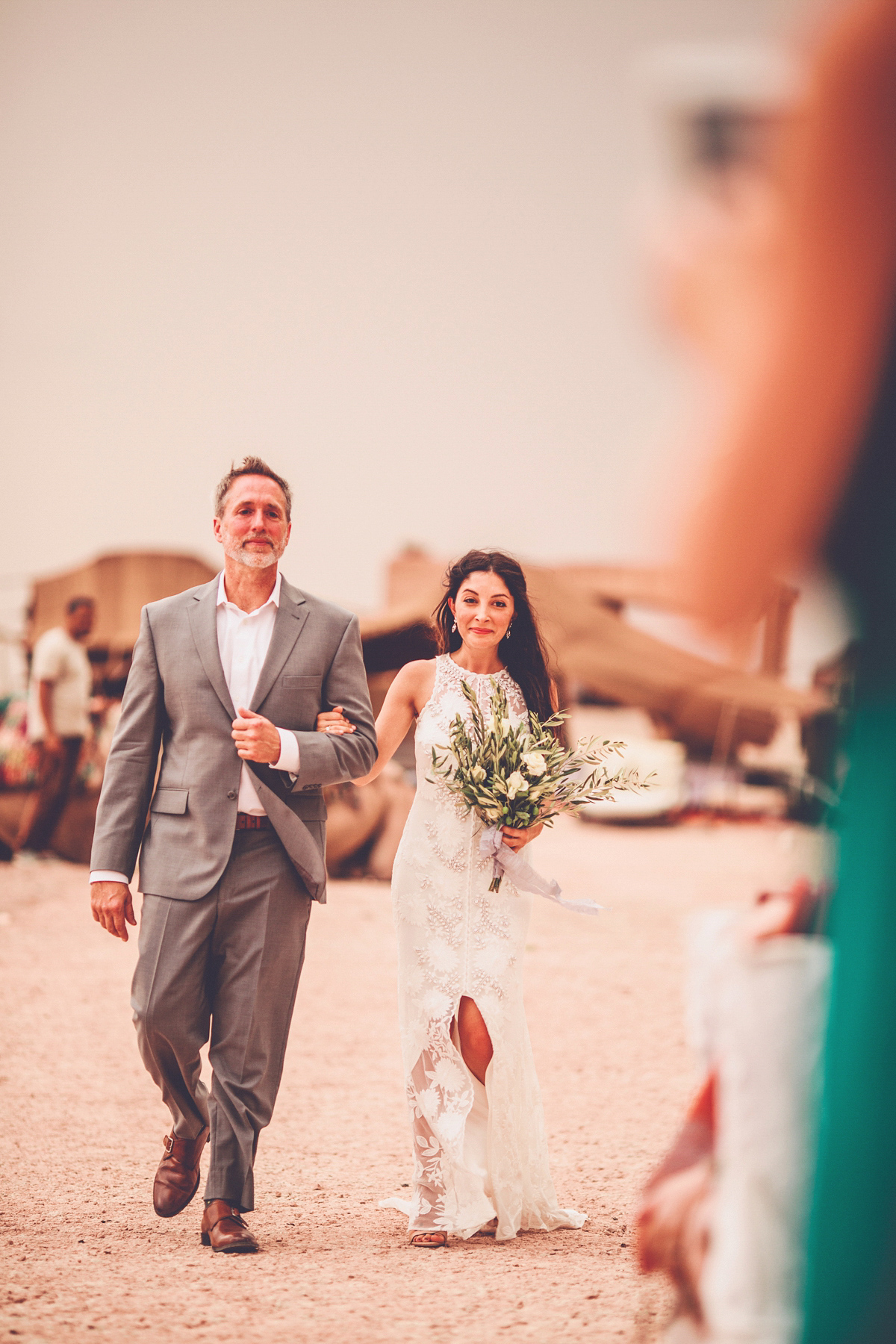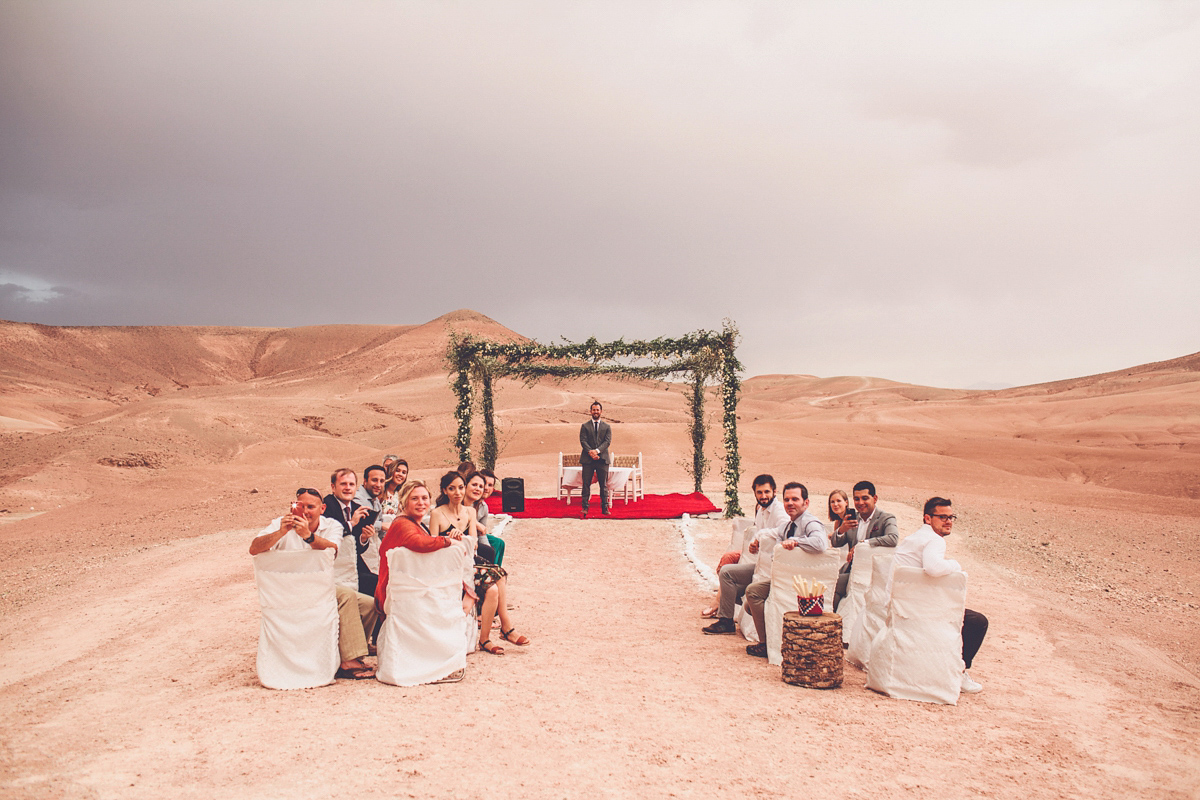 "Since we had such a small group of guests, we wanted to find a way to include everyone in our ceremony.  I'd read about unity ceremonies, so we decided to put a Moroccan spin on it and create a spice ceremony. Danny loves cooking with ras el hanout, a Moroccan spice blend, so we gave everyone a different spice and had them come up and add it to a container."
"At the end, we mixed the spices and gave everyone a jar to take home with them. Camden, one of my best friends and our officiant's wife, performed the ceremony and each spice represented one ingredient of a marriage.  Our original plan was to have this take place during the outdoor ceremony, but with the storm approaching, we had to cut it out.
When it started to rain, we all moved into this mud hut and did the spice ceremony by candlelight. It ended up being much more cozy and memorable."
Before the rain came, Danny and Gabriella exchanged wedding rings, which they purchased from designers in their home town of New York City- Satomi Kawakita (Gabriella) and Digby & Iona (Danny).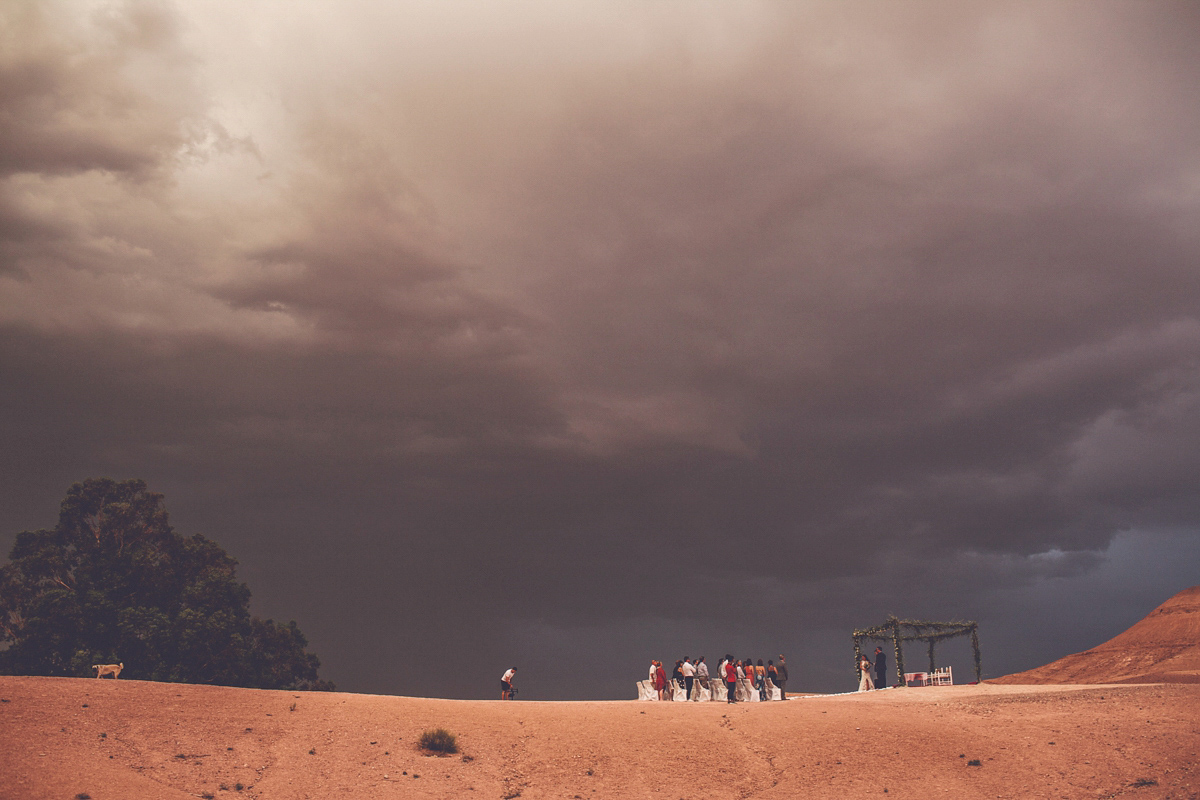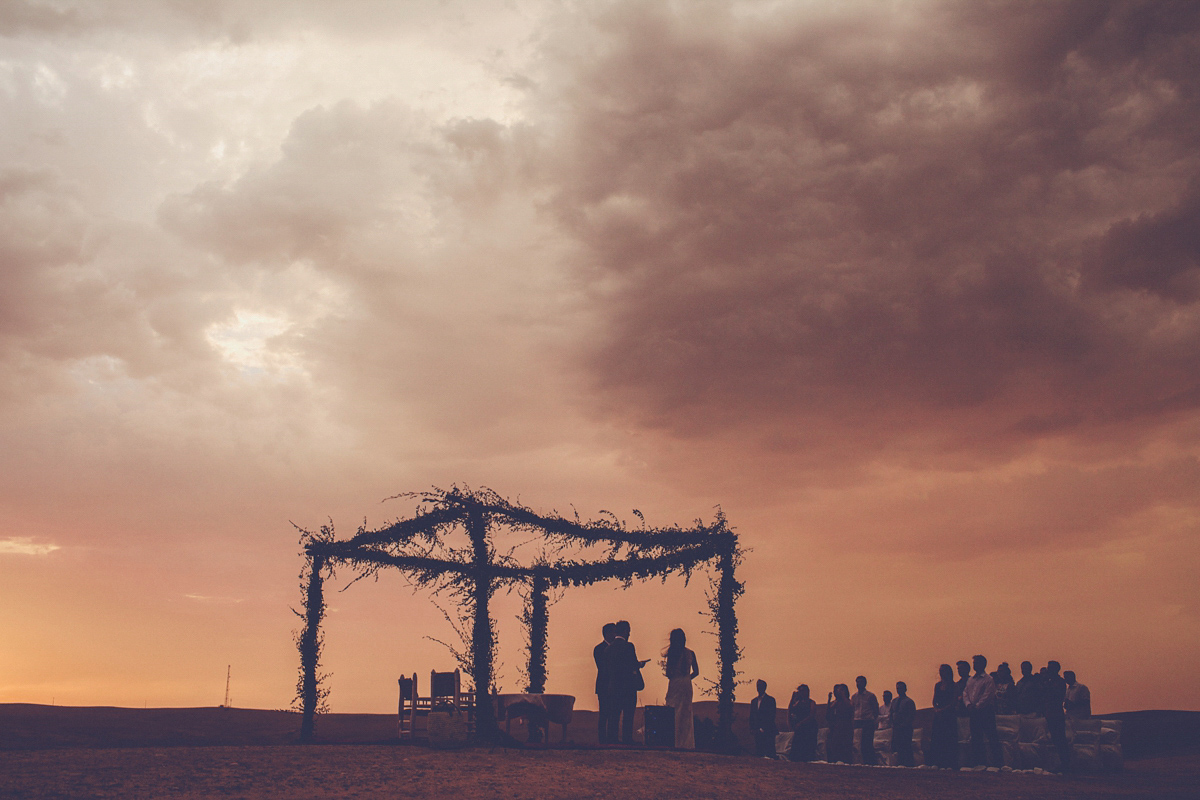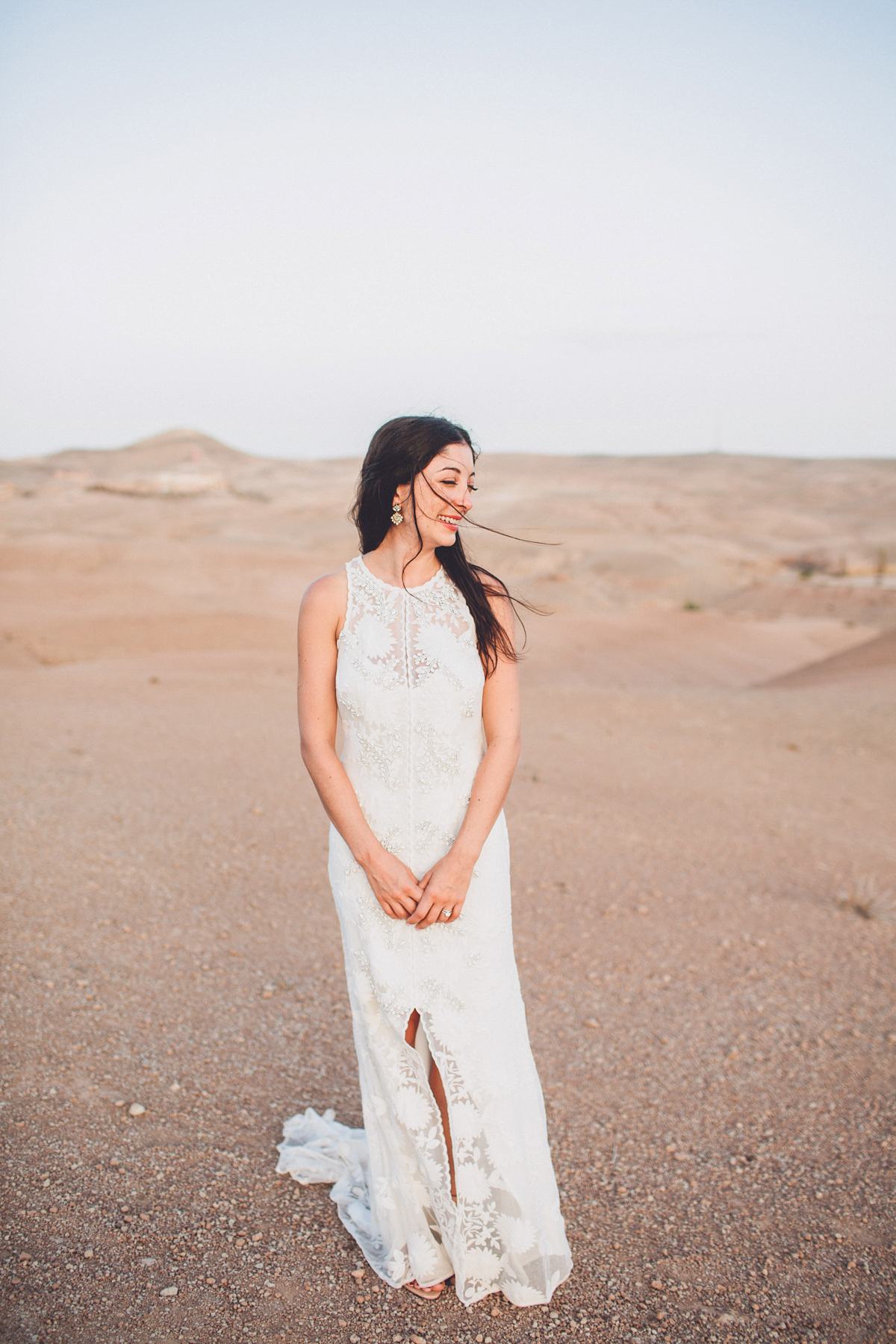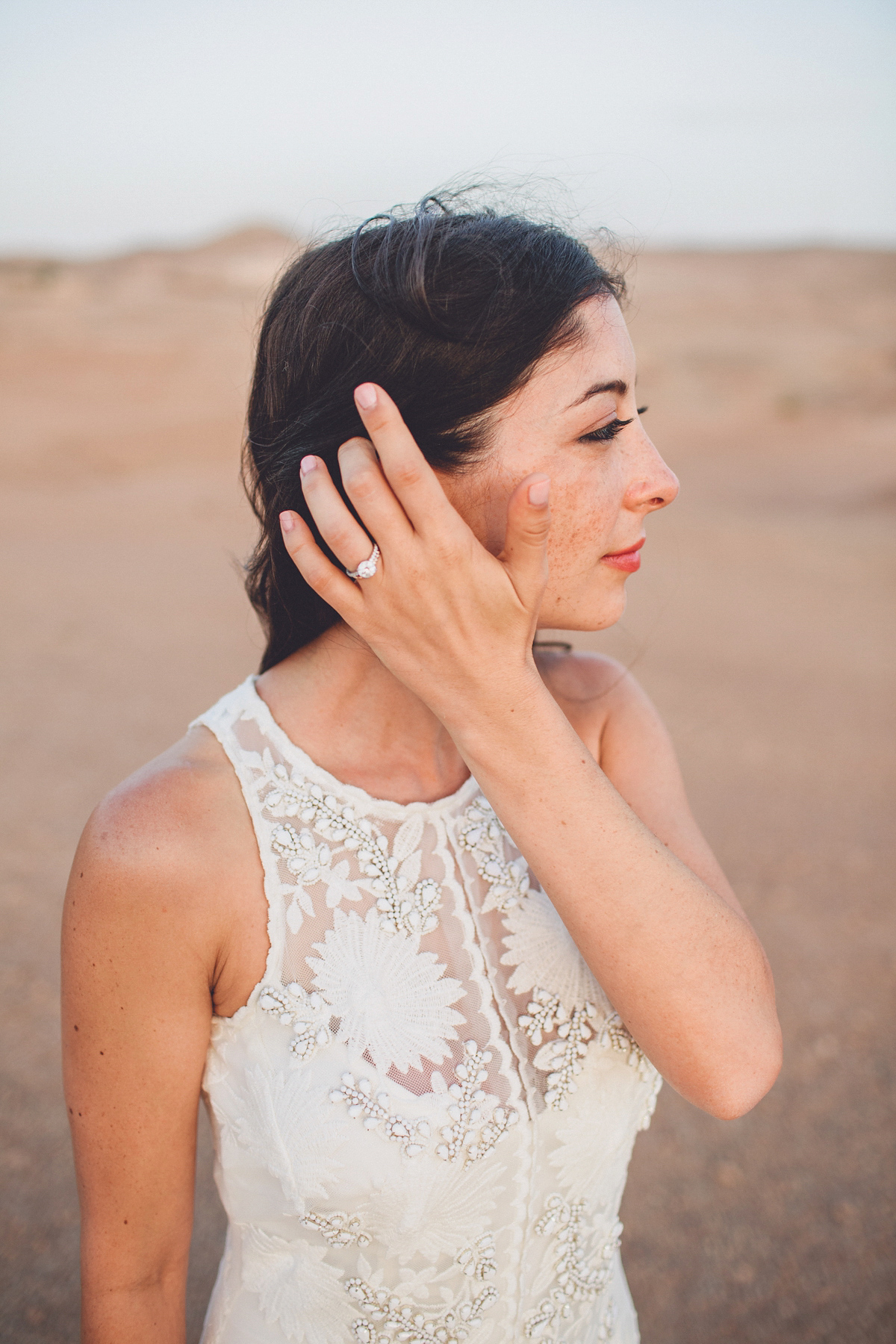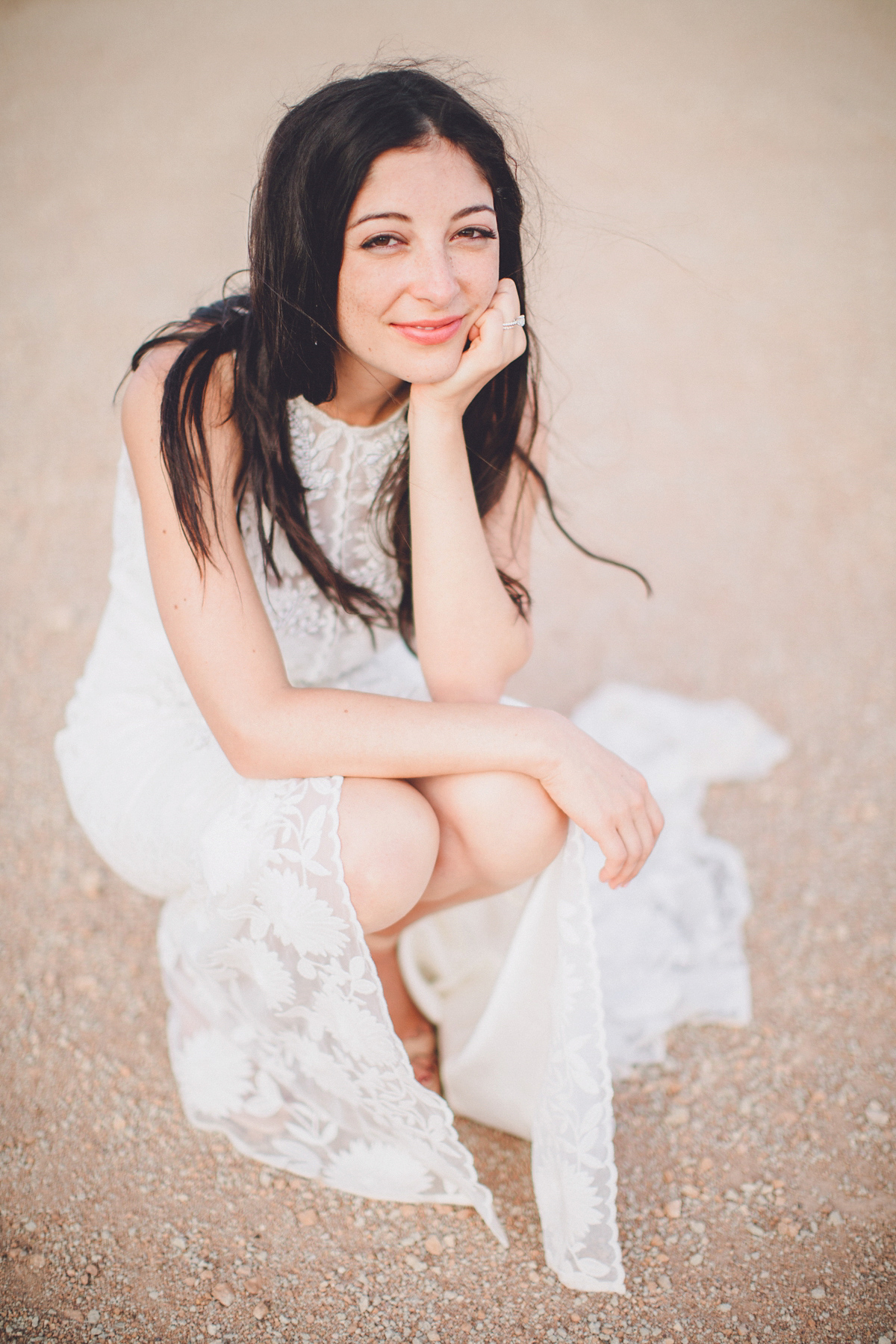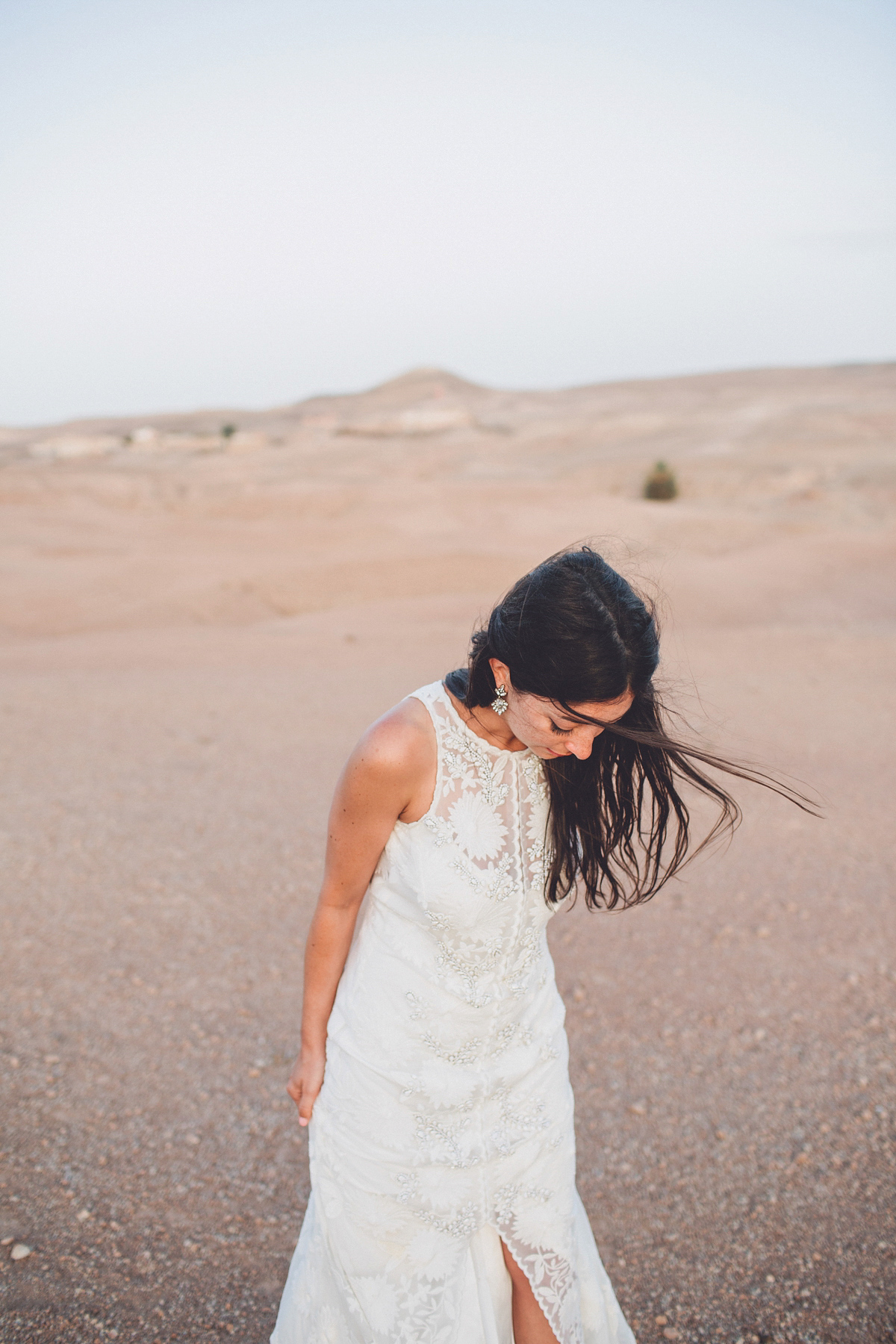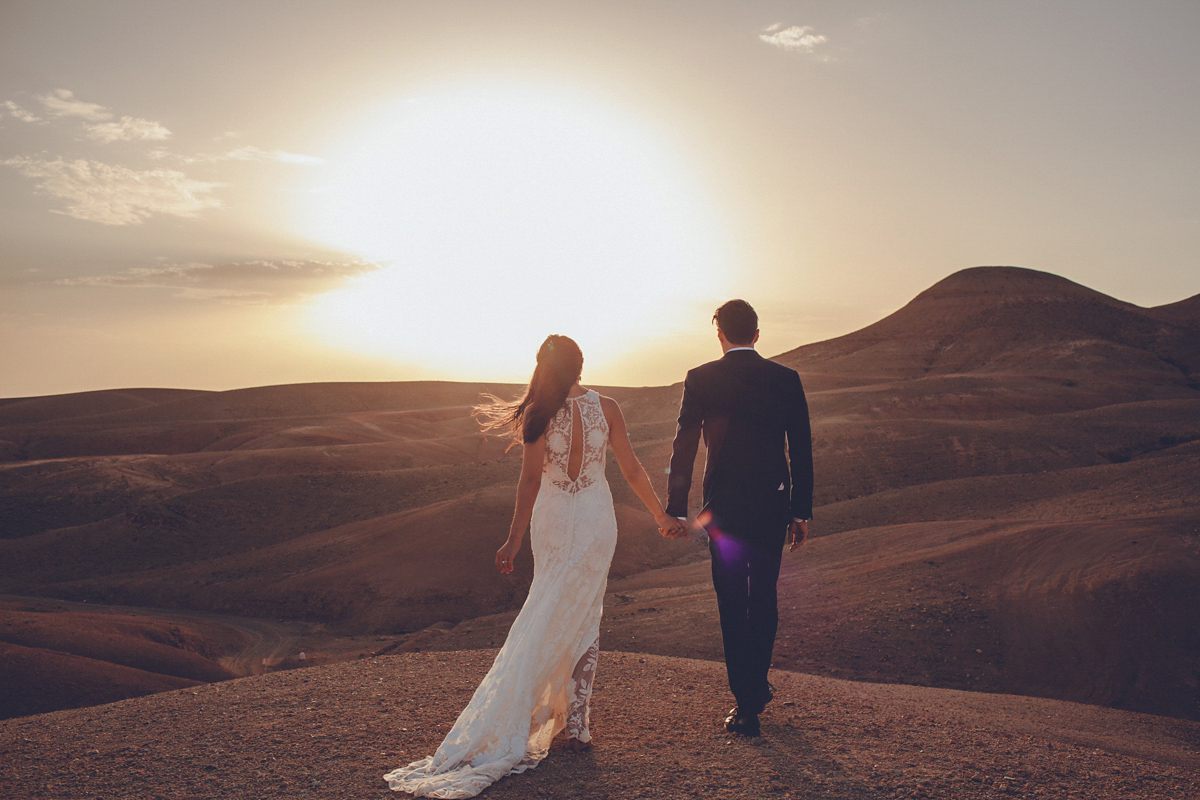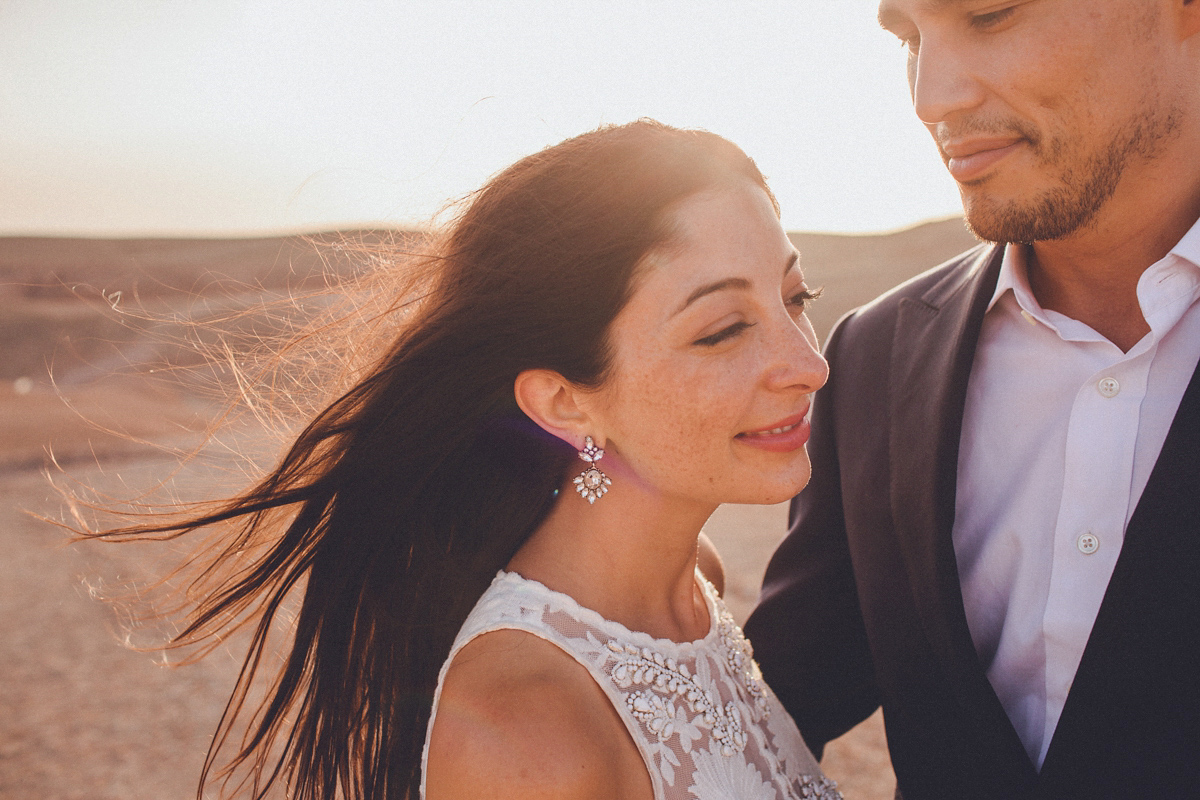 "We actually didn't style anything except our outfits as La Pause is so gorgeous it didn't need any extras.  We did take a lot of care to coordinate travel for our guests; they were kind enough to fly from the U.S. to Morocco so we wanted to make sure they were comfortable – we took care of lodging for the three-day festivities, booking a riad in Marrakech and, of course, La Pause for the wedding night."
"We also planned a rooftop dinner at a medina restaurant called Nomad the night before the wedding and brunch at La Pause the day after the wedding.  Not needing to style the wedding left us a lot of time to plan the itinerary in a way that would leave our guests comfortable and with time to explore the city."
"We didn't have a planner but Sophie from La Pause was incredibly helpful.  It seemed like an impossible task to plan a wedding from so far away, especially not having visited the venue before; Sophie made it not only possible, but convenient."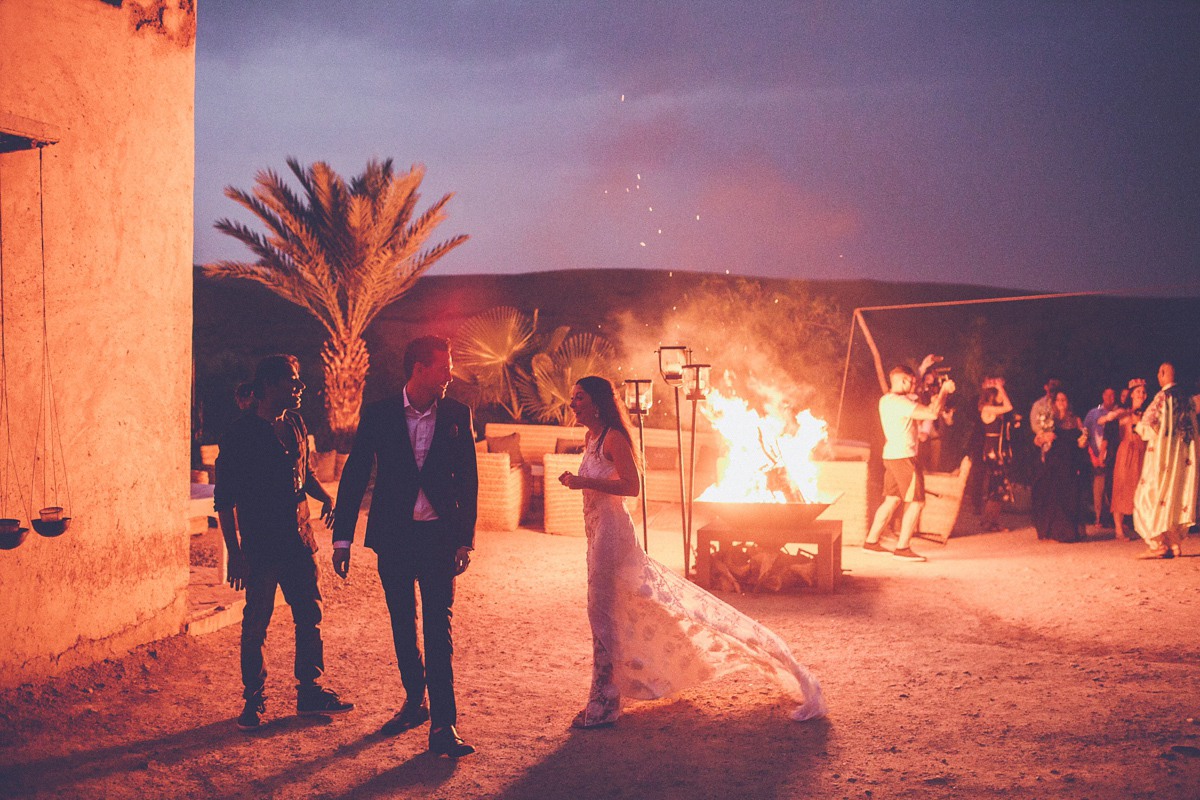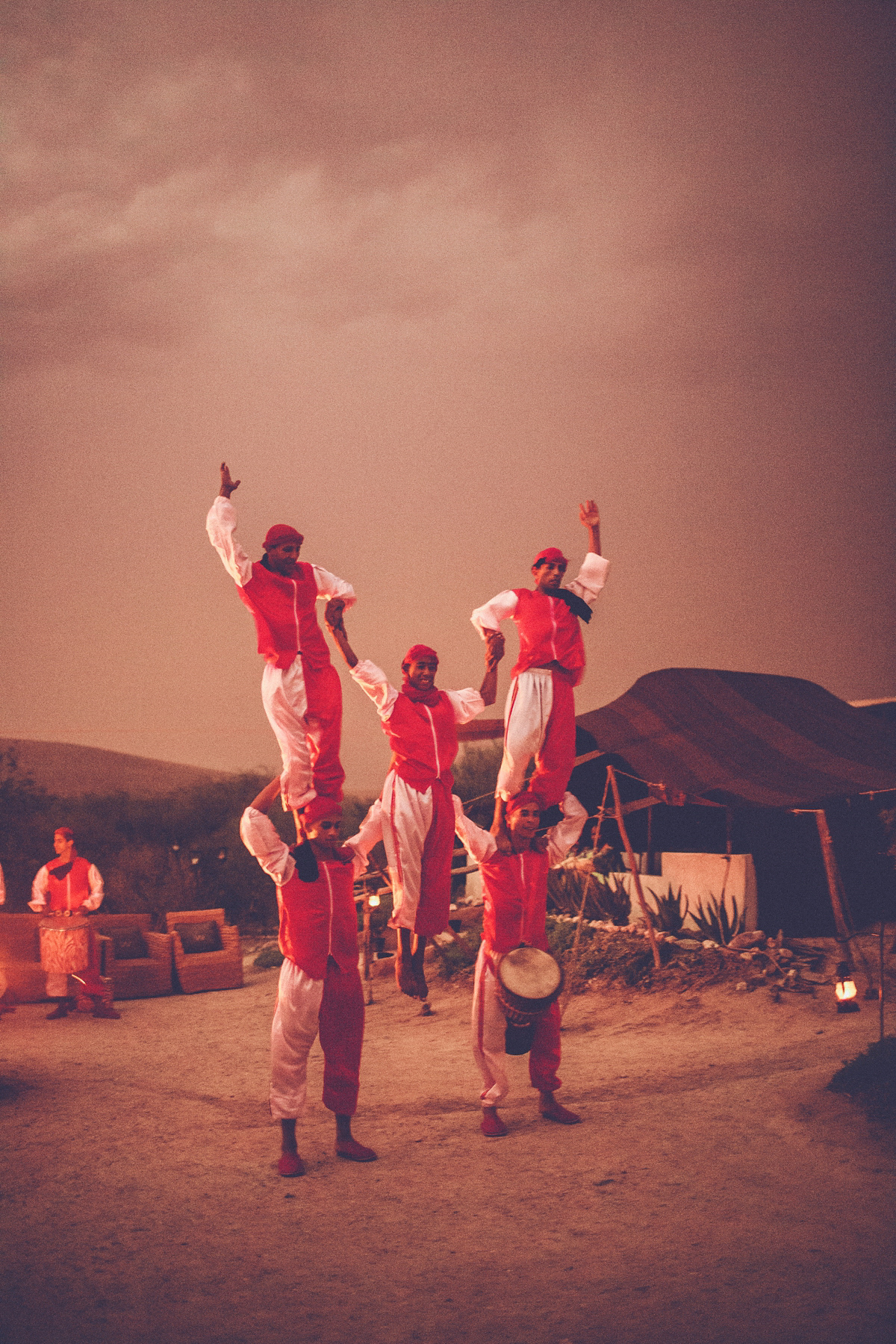 "Gnaoua musicians provided the soundtrack to our night and we also had a folk troupe of acrobats and fireeaters that were amazing.  There was a hookah lounge set up and everyone sent lanterns of fire into the sky.  Around midnight, a bunch of people ended the night with a swim in La Pause's natural pool, which is surrounded by olive trees."
Catering was the work of La Pause, who provided everything for the wedding day on site, including the croquembouche wedding cake.  La Pause doesn't have electricity so the space is lit only by candles and lanterns in the evening, giving the most magical feel to proceedings.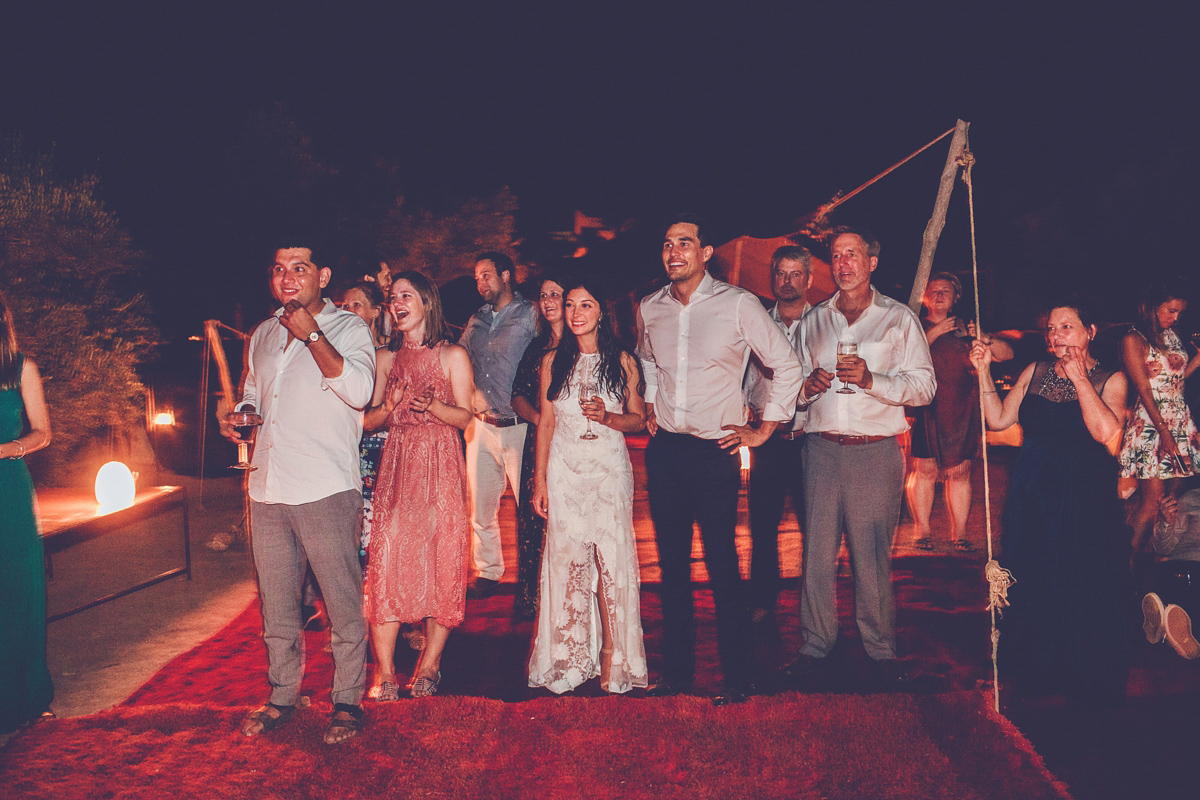 "The day was beyond incredible.  It feels almost like a dream, that we got married in the Moroccan desert surrounded by our loved ones. The idea that those people travelled so far for us is incredibly touching, and I feel so lucky that Danny and I were able to have a wedding that felt so uniquely us.  I adored every minute of the wedding and wish I could do it again and again."
"If I had to pick, my favourite moments were when we were riding the camels to the ceremony.  The view was absolutely breathtaking – all I saw was this expansive, gorgeous desert, with grey storm clouds on the left and a pink sunset on the right and in the middle there was this tiny group of people that I love so much.  It was just incredible, I'll never forget it."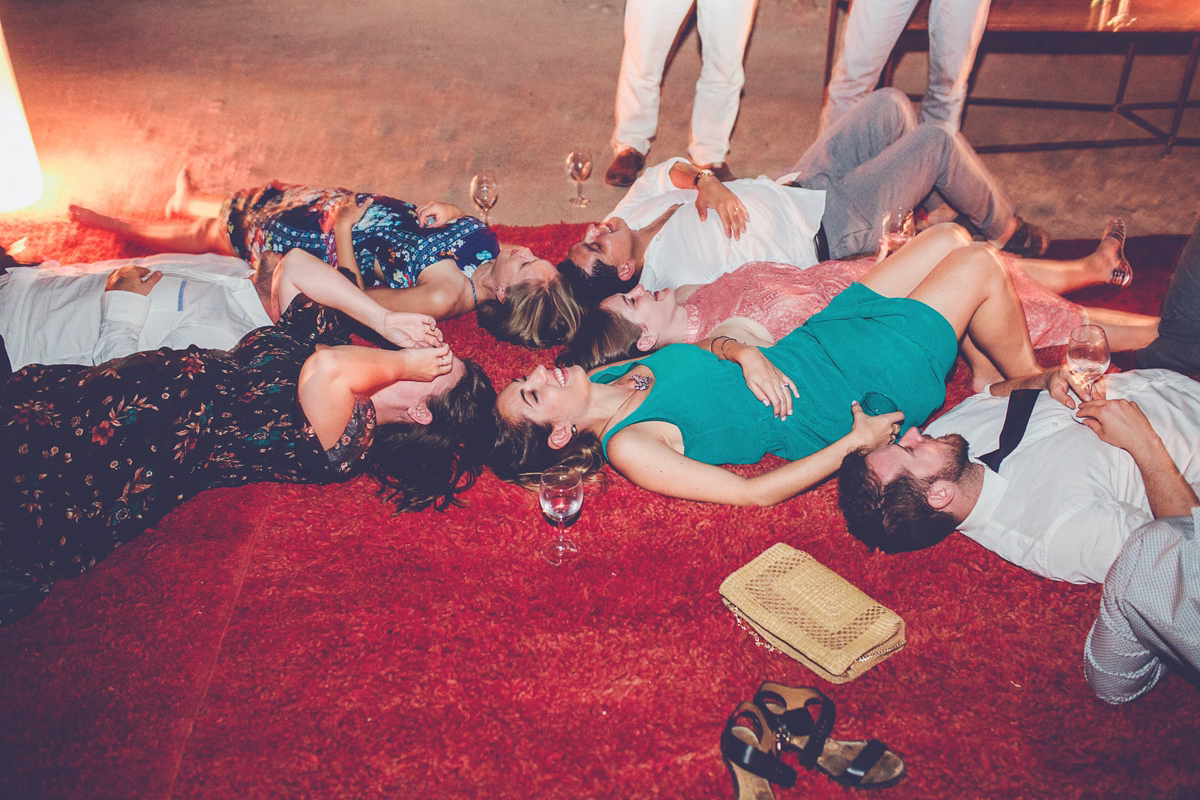 Words of Wedded Wisdom
"The day really flies by so make sure you take time out of the day to breathe, be with yourself and your husband and try to observe everything for a few minutes.  When the moment is there and all of these things are going through your mind, you don't even notice the small details – so don't worry about the tiny, decorative things, just focus on the people that will be surrounding you and make sure you have the basics that will make you happy."
So many thanks to Gabriella and Danny for sharing their most magical wedding weekend with us- it honestly looks like a film set or some sort of dream- incredibly beautiful.  Does a Moroccan wedding appeal to you?  Take a peek here for some other destination weddings we have featured in the past.
Much love,
S x