It's my last week of teaching Pilates in Greece, so after my last class I'm going to make the most of my final afternoons here to explore and soak up as much Greek life as I can. Writing this Spanish wedding feature had certainly got me in the mood.
Photographers La Mar Studio have taken so many beautiful atmospheric shots of those little details that make a place so special, and it's these details that I'll be looking for and enjoying whilst I'm in Greece. If you are in need of a little escape today then please do sit back and enjoy these photographs of Laura and José's marriage in the grand 15th century surroundings of Palacio de Meres, Oviedo, Spain. Their day, on the 12th of June 2016, was the epitome of rustic simplicity, with white and green elements inspired by the forest which surrounds the venue.
Photography by La Mar Studio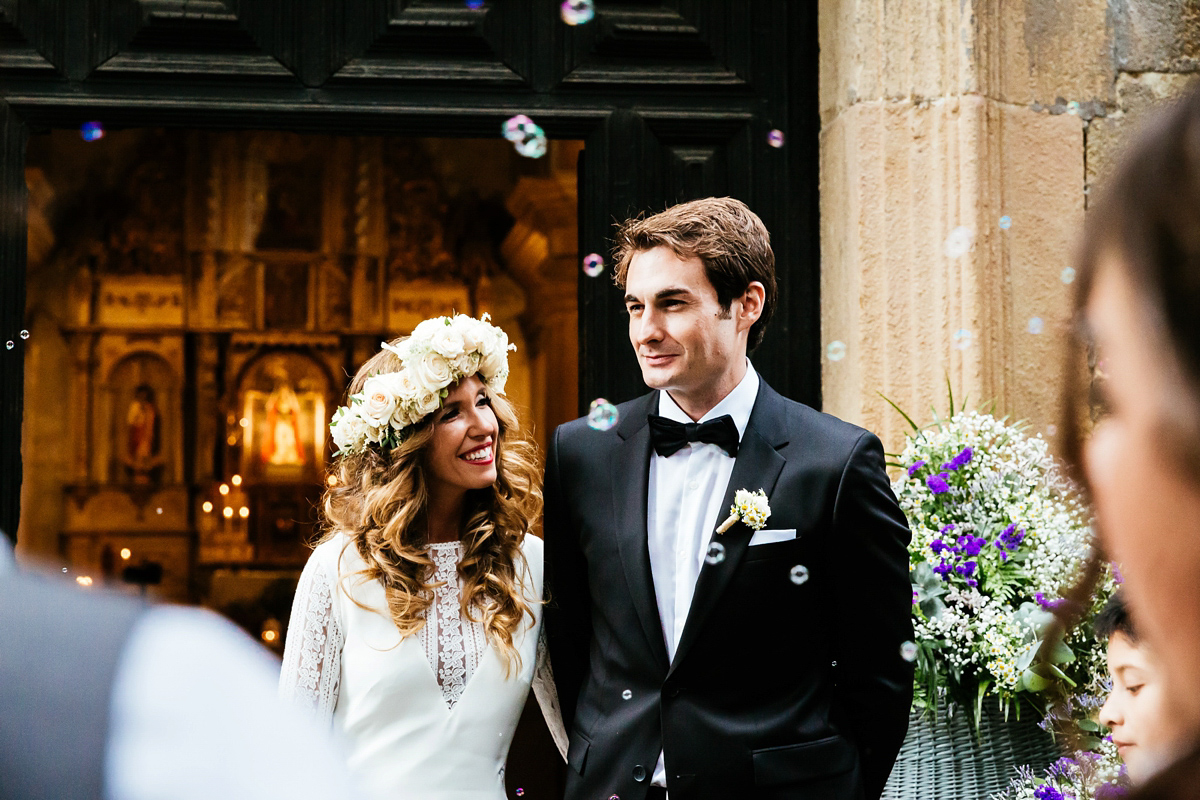 "We're from Spain but moved to Belgium for a living. We manage a travel agency, a transport company and we organise tours in Belgium, France and Germany. Mere's Palace is a rural palace in Asturias, Spain from the fifteenth century. Our family and friends live close to this place and we love it. The venue is comprised of the palace and Santa Ana chapel, which you approach through a small oak forest."
Wedding film by La Casa Junta Al Mar
Laura's personal style is influenced by Kate Moss, and she looks every inch a beautiful model in her long-sleeved 'Radiohead' Otaduy gown. Made of crepe, it was decorated with embroidered tulle tissue with a floral motif pattern, finished off with long fringes.I particularly like the low V-front with its lace infill, and the long lines of the sleeves to cover her wrists – just beautiful; "When I put it on I knew it was for me."With their jobs, it's no surprise that the couple chose this magnificent palace to play host to their wedding.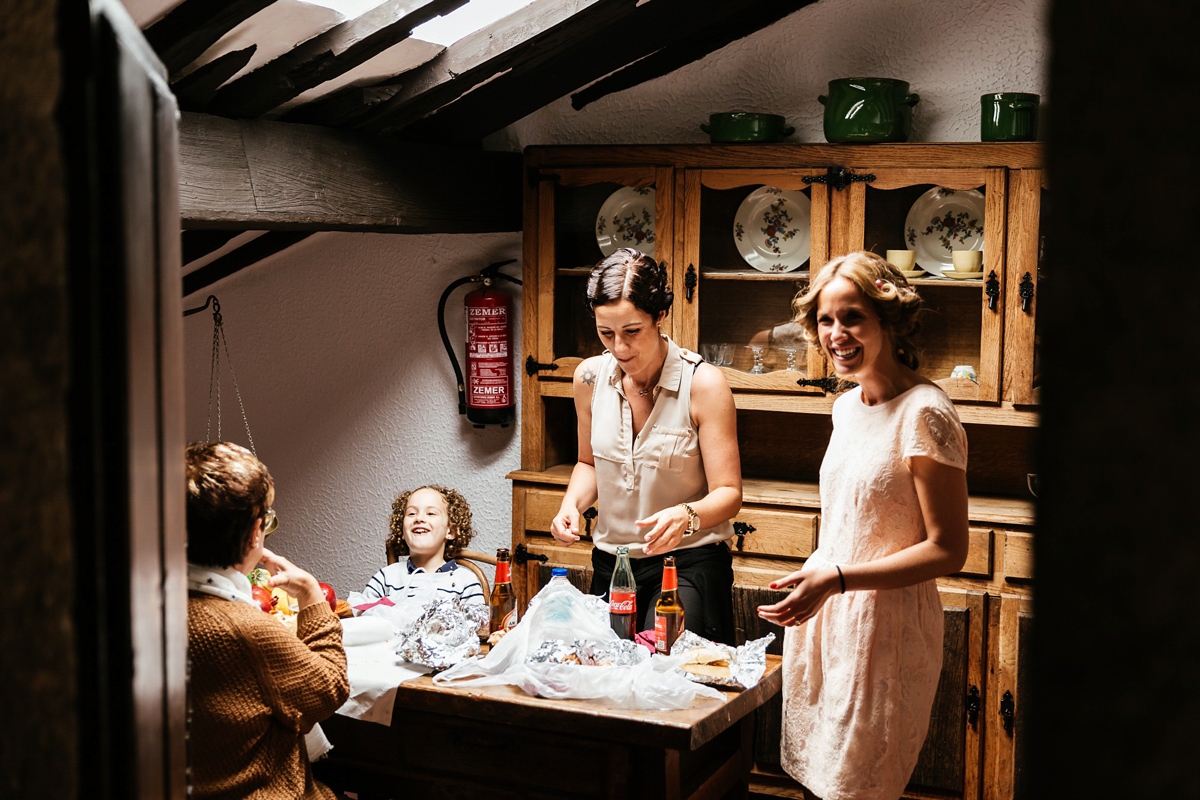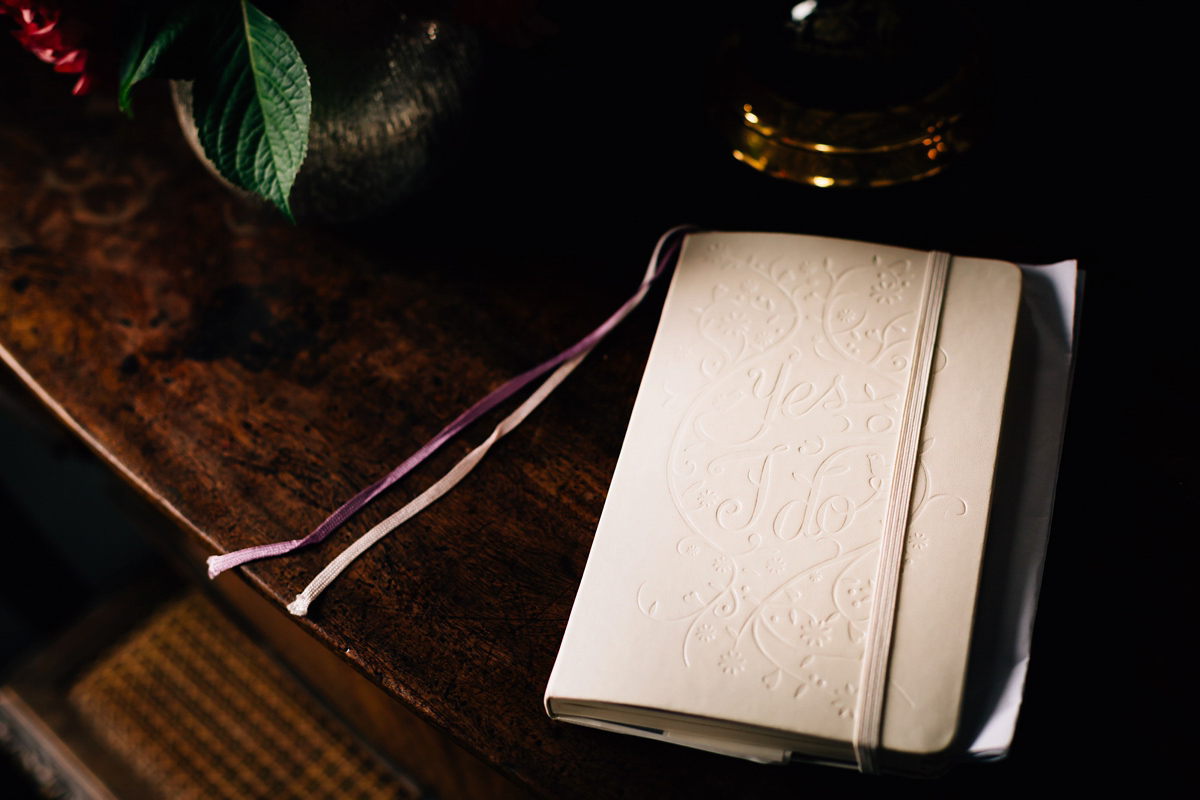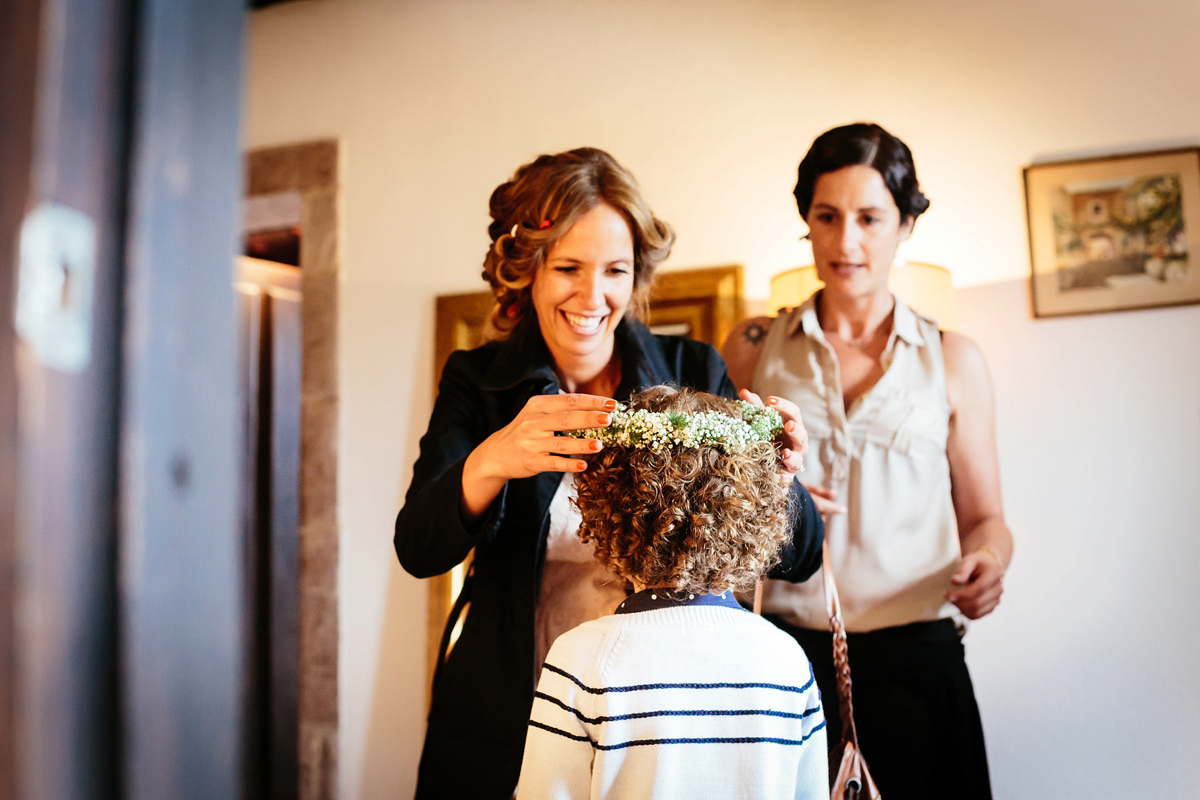 Consuelo Bedriñana styled Laura's hair into relaxed curls, creating a boho vibe, whilst make-up artist Lorena Carbajal created a glamorous and dramatic look with a smokey silver-grey eye, a bright pinky-red lipstick and beautiful deep red nails. I love the ensemble.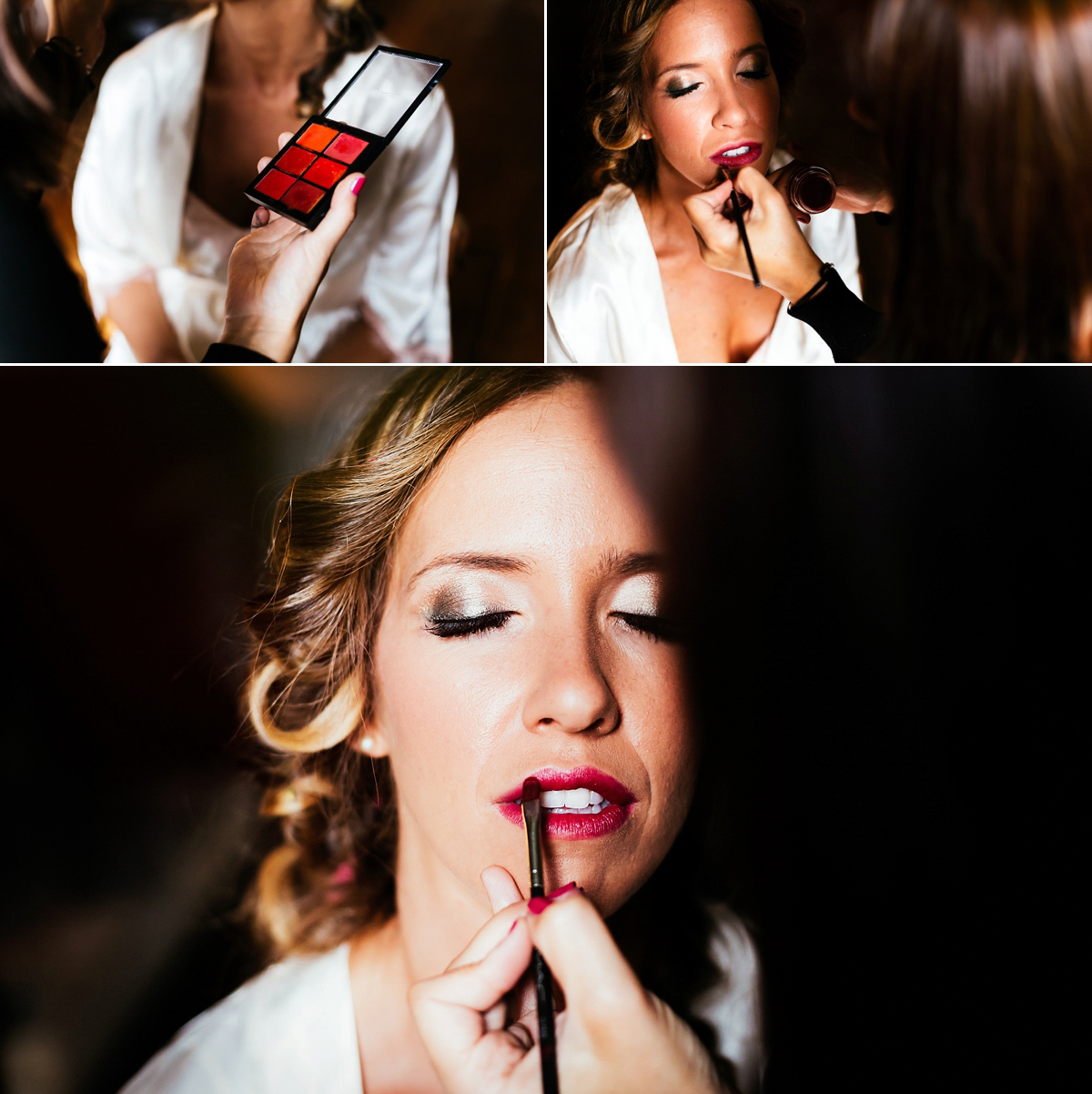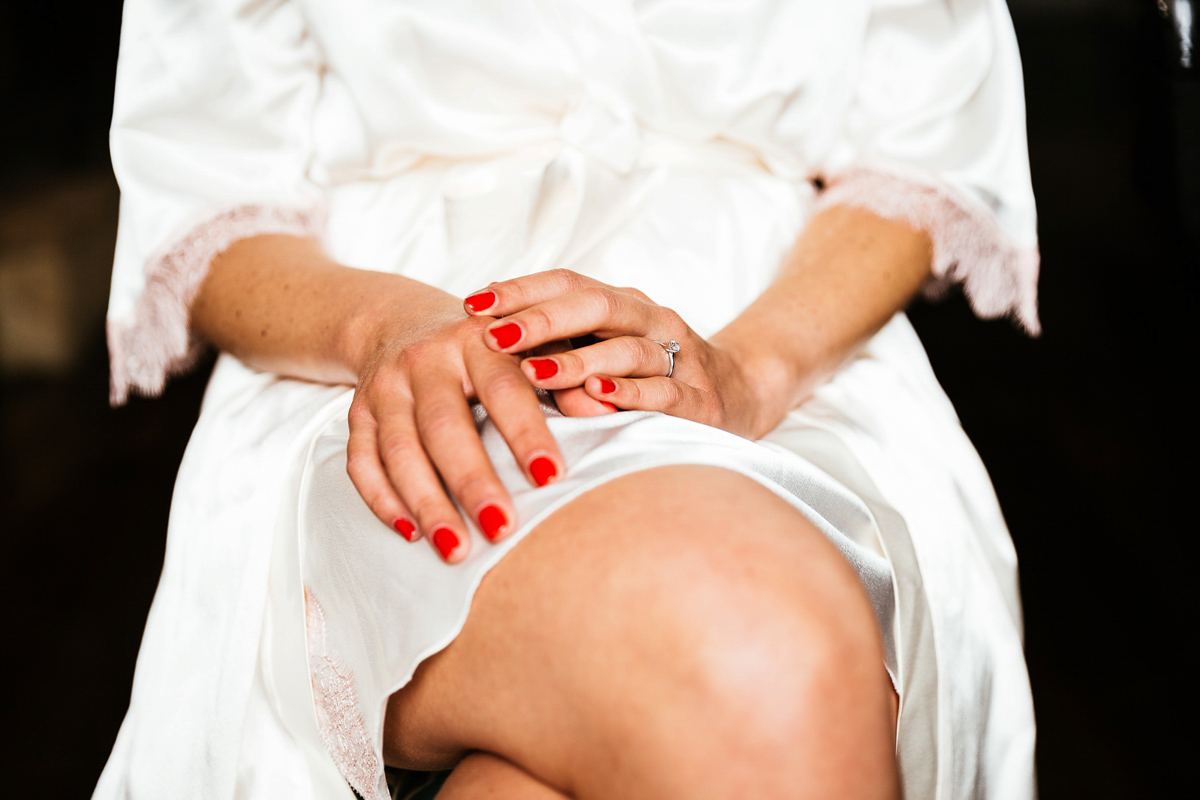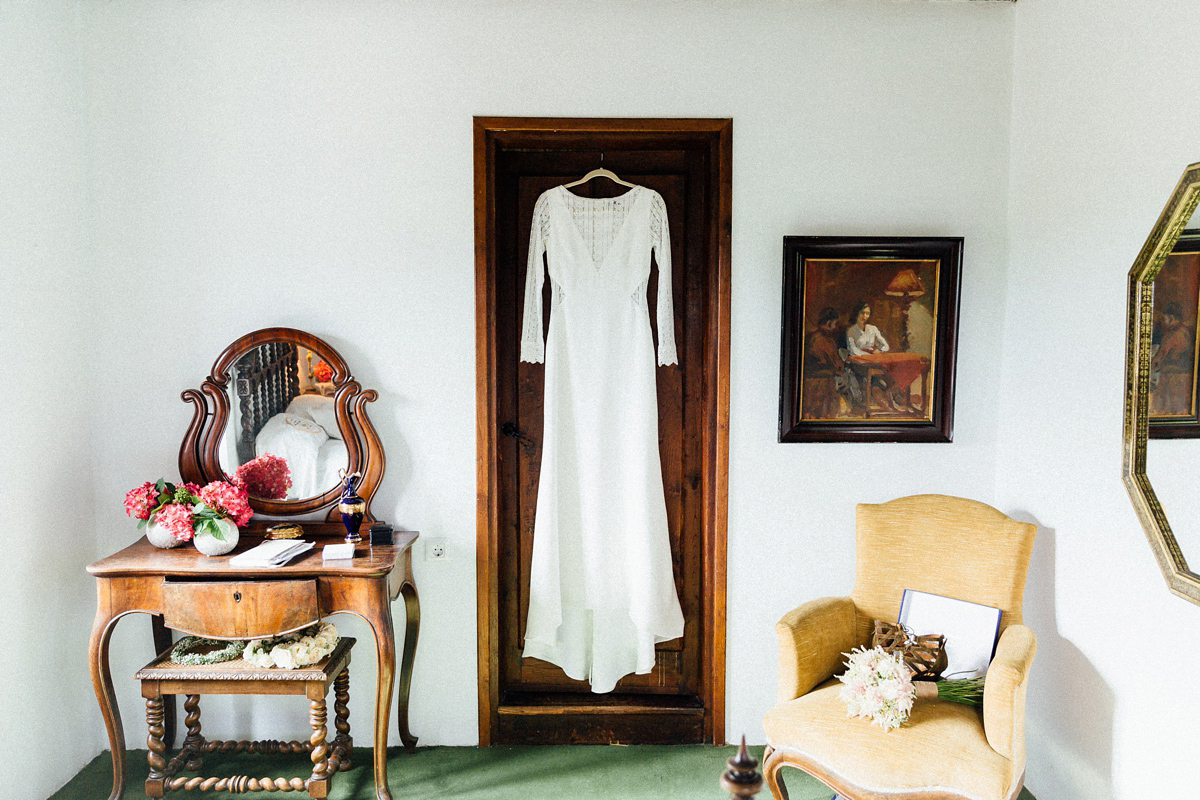 Accessories were kept simple; a fine silk veil which swept along the floor behind her, and the prettiest flower crown made of white roses, gypsophila and vivid green foliage. In keeping with the simple and organic feel of the day, Laura wore brown leather Aquazzura sandals – the perfect mix of natural and glamour.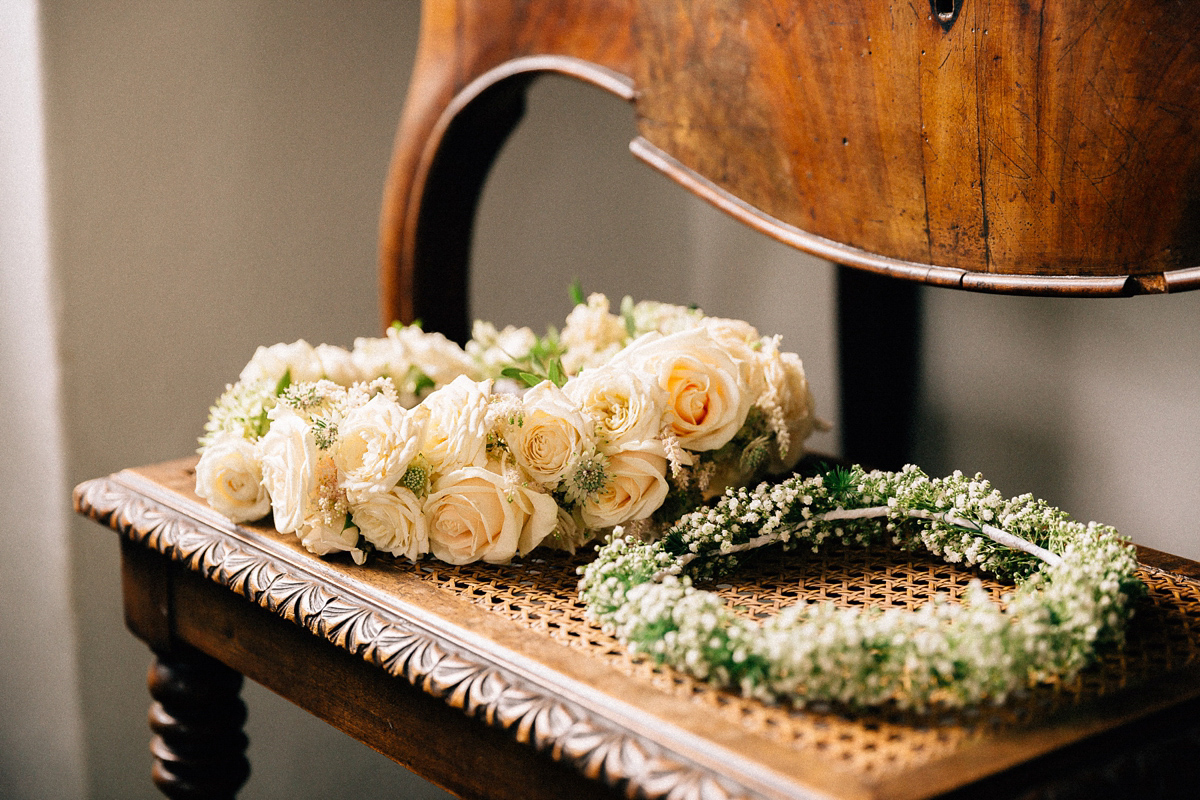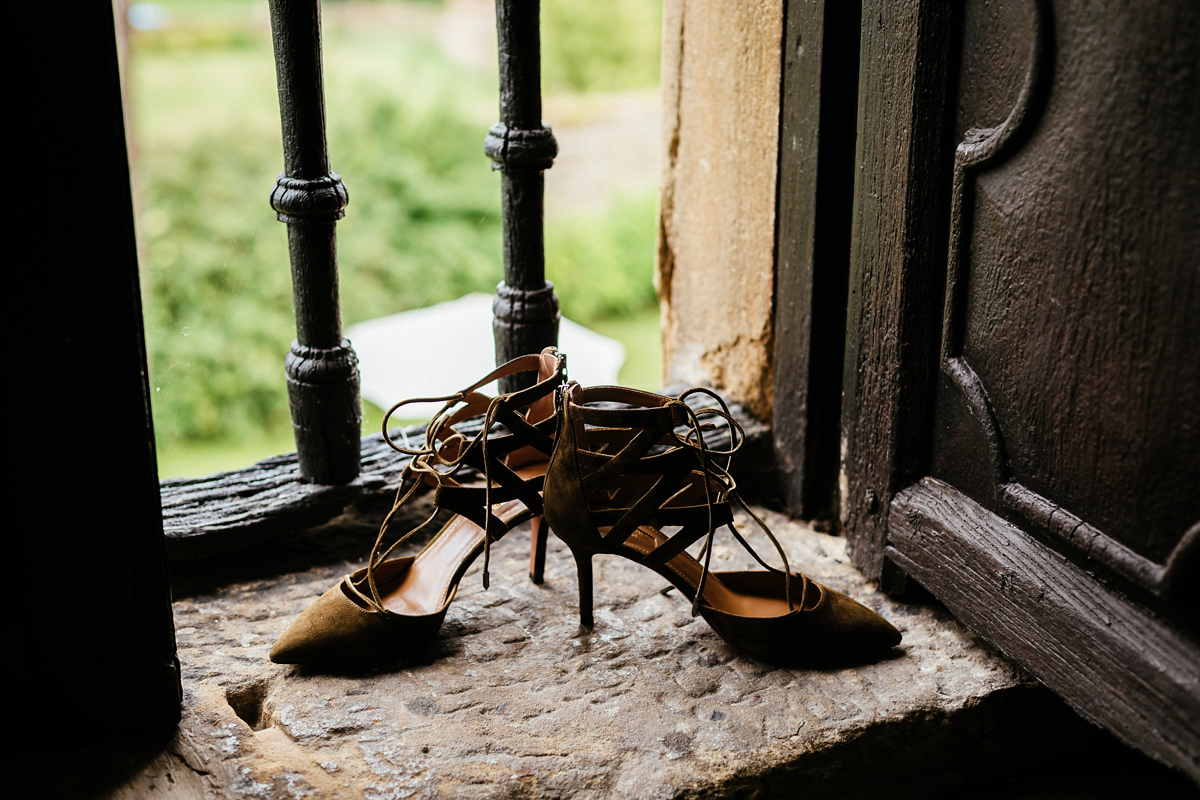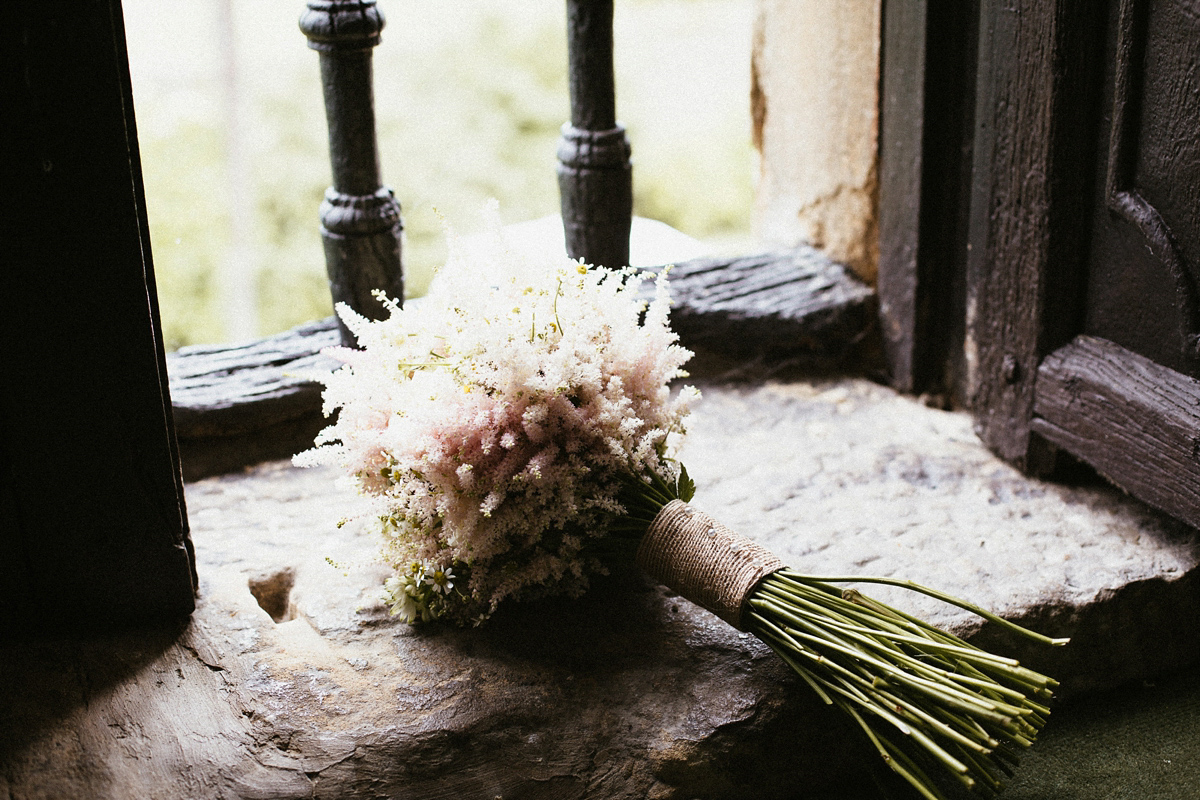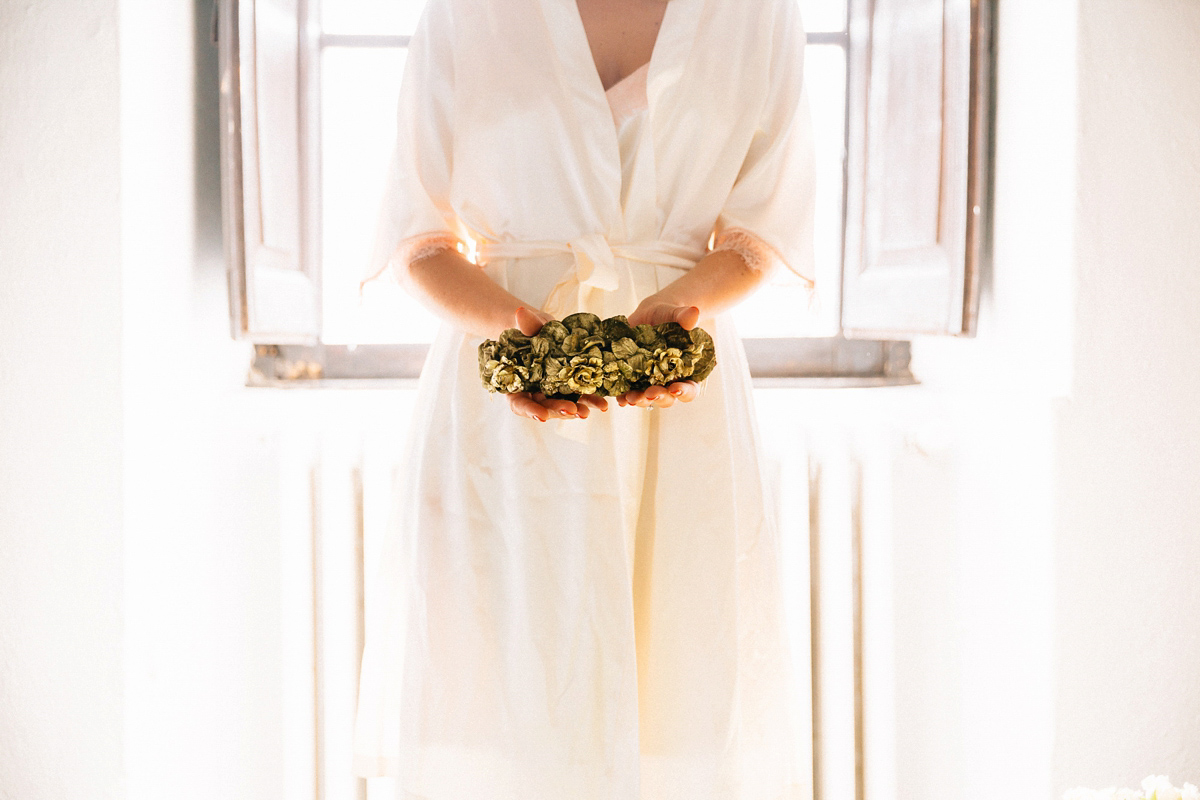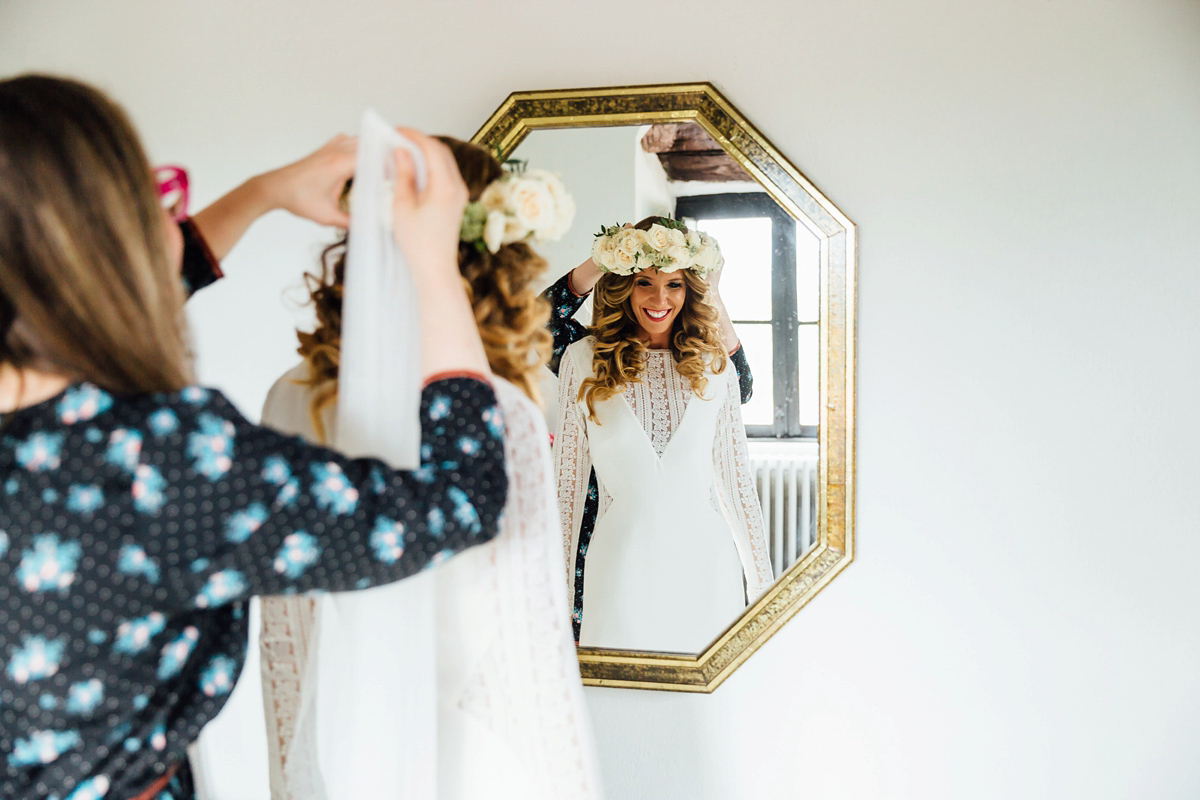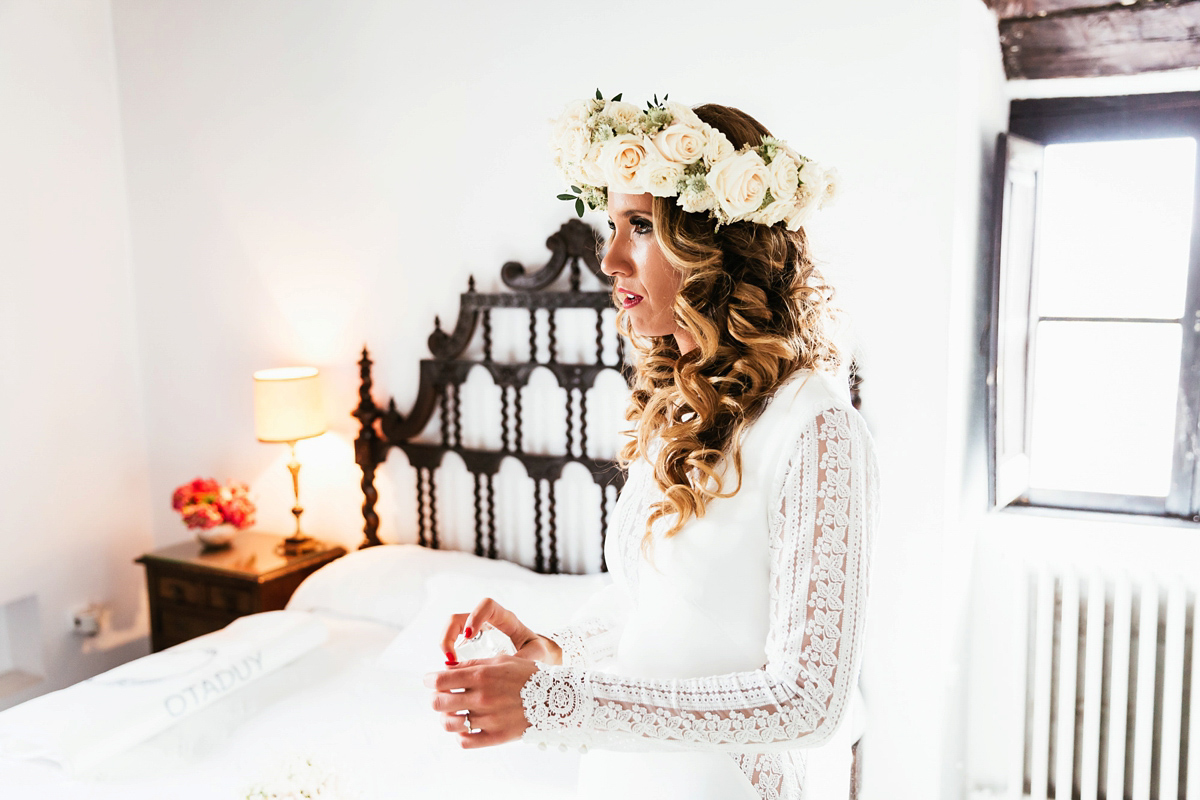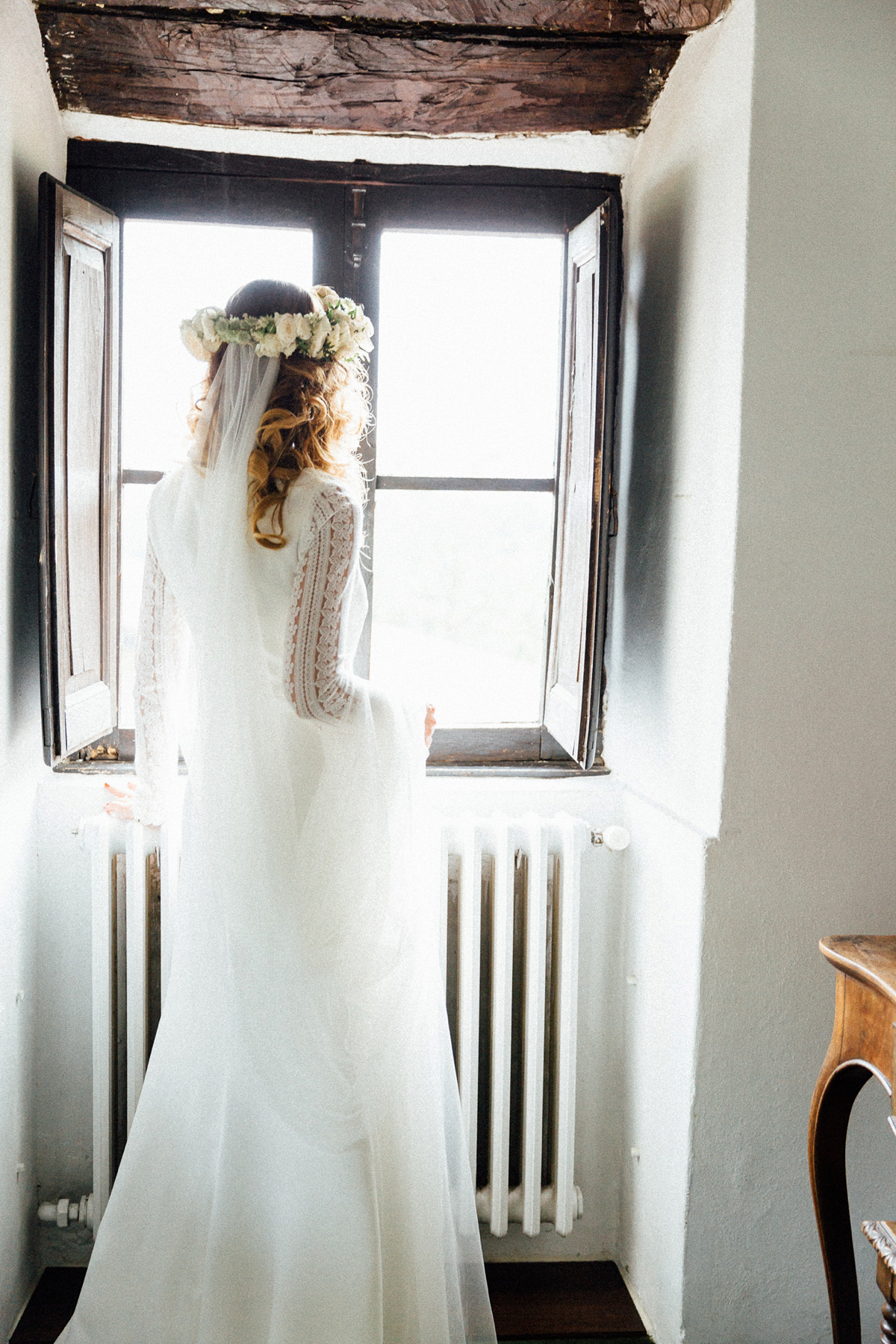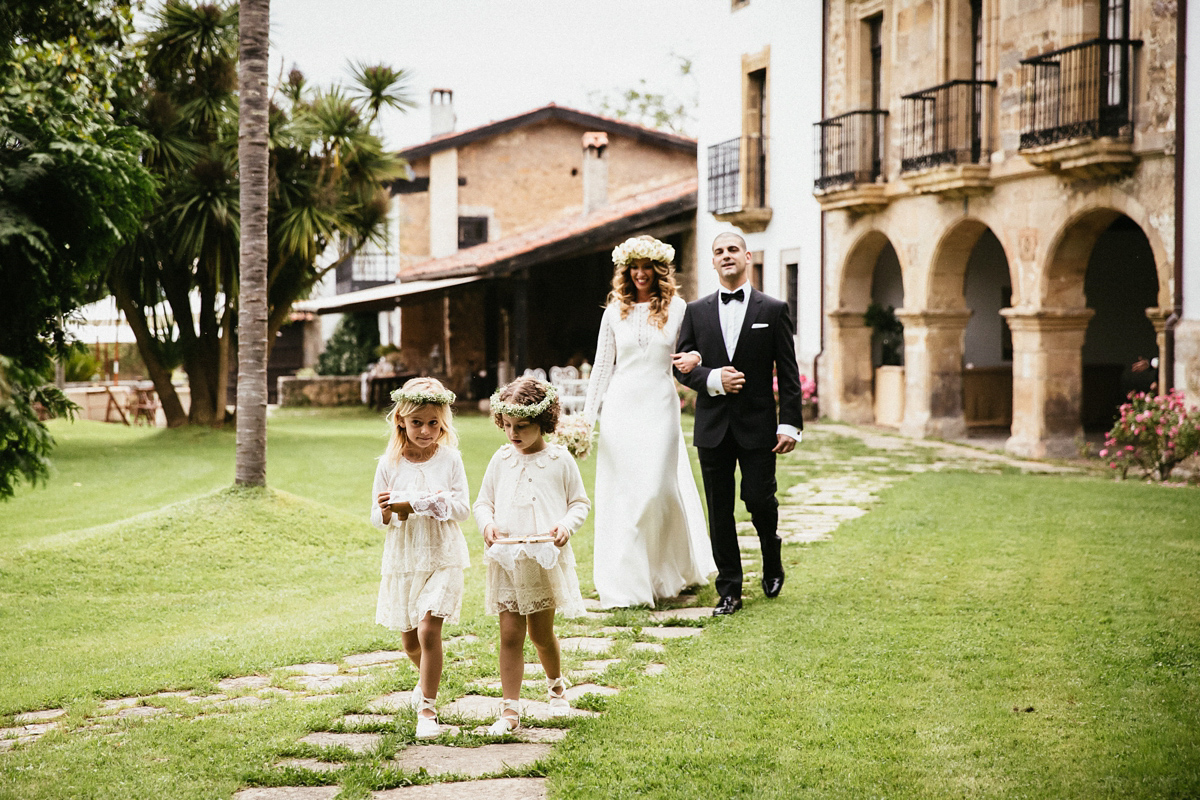 Laura was accompanied into the chapel by a pageboy and four flowergirls, all wearing simple white Zara dresses and flower crowns to match the bride's.
They carried embroidered ring-cushions, and these pictures of them holding signs for the congregation and the groom to read are so lovely.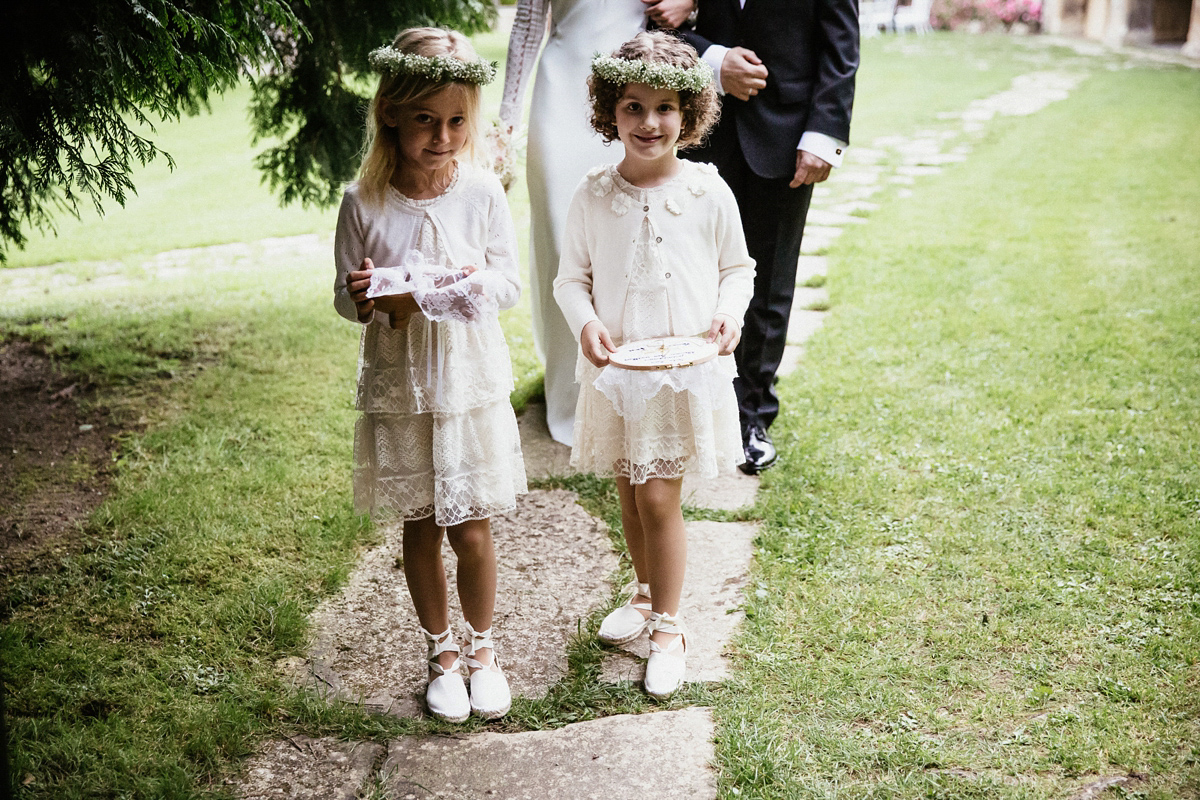 Laura walked down the aisle to meet her groom José, who looked handsome in a Hugo Boss suit and black tie, with a simple cream floral buttonhole. The florist for the day was Pando Floristas, who put together the pretty bouquet of pink astilbes which Laura carried with her. The song chosen for the bride's entrance was 'All I Want', by Emma Bale.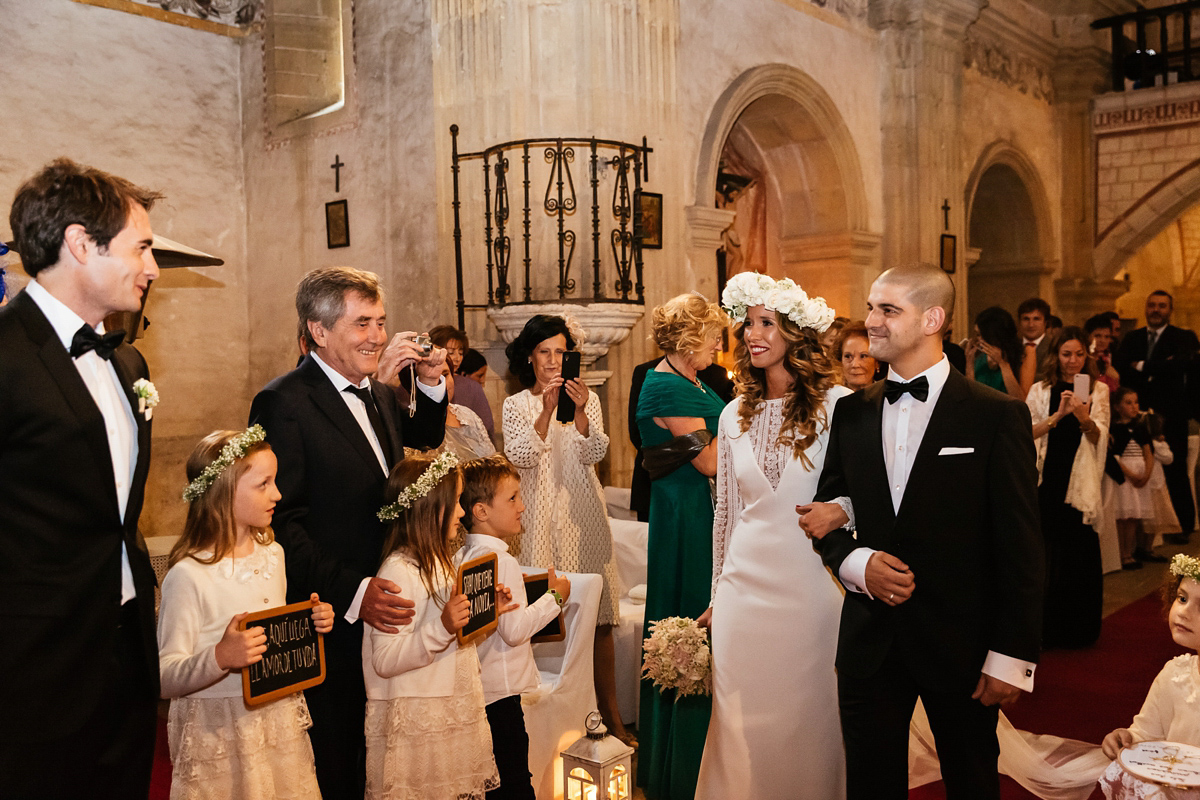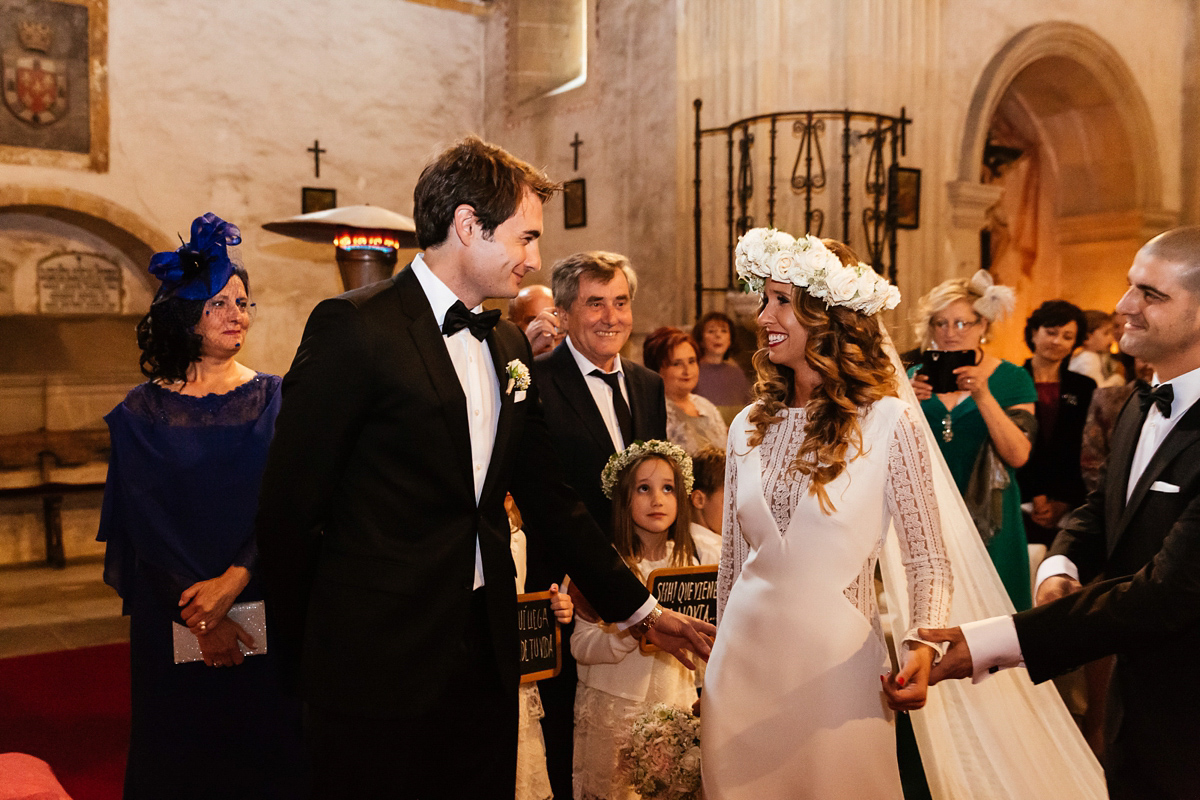 The couple have been together for over ten years, and engaged for one year before the marriage took place. During the service Laura and José exchanged vows which they wrote themselves. Their delicate gold rings were made by Spanish brand Sansoeurs, and presented on beautiful hand-embroidered cushions carried by the flowergirls. The reading chosen was the Spanish version of 1 Corinthians 13 'The Way of Love'.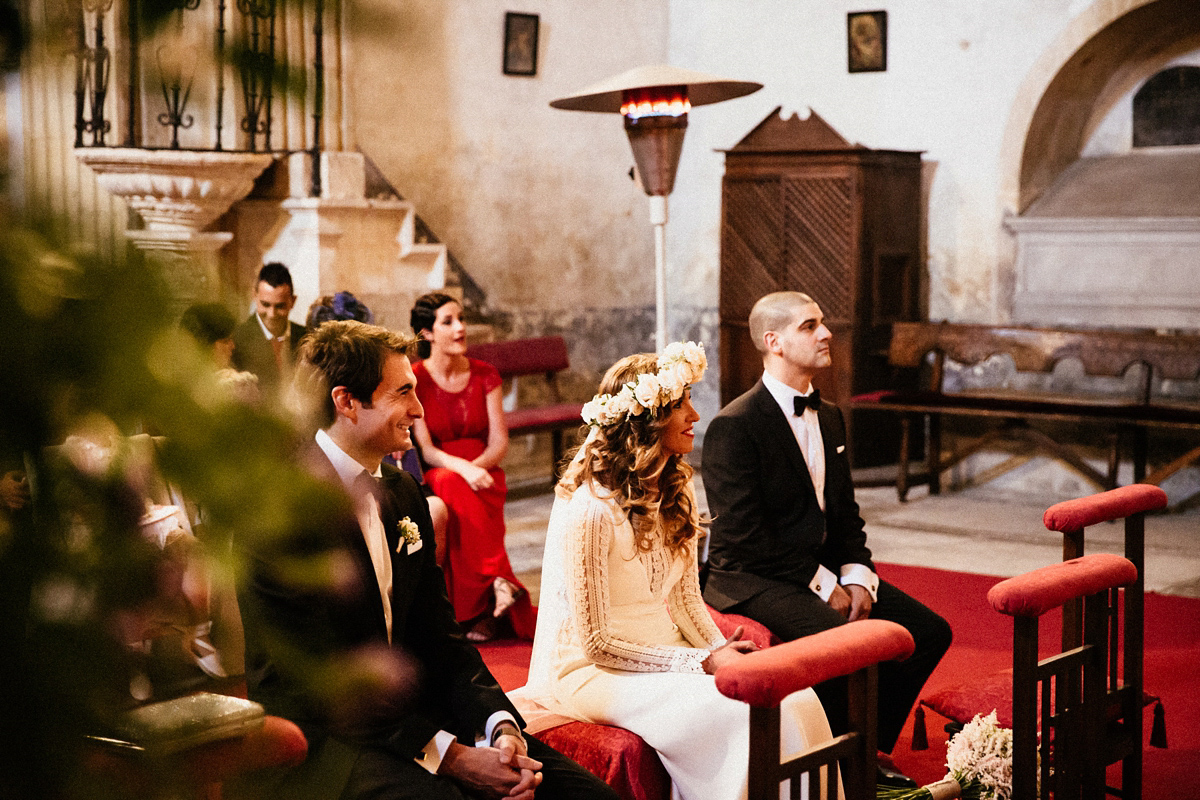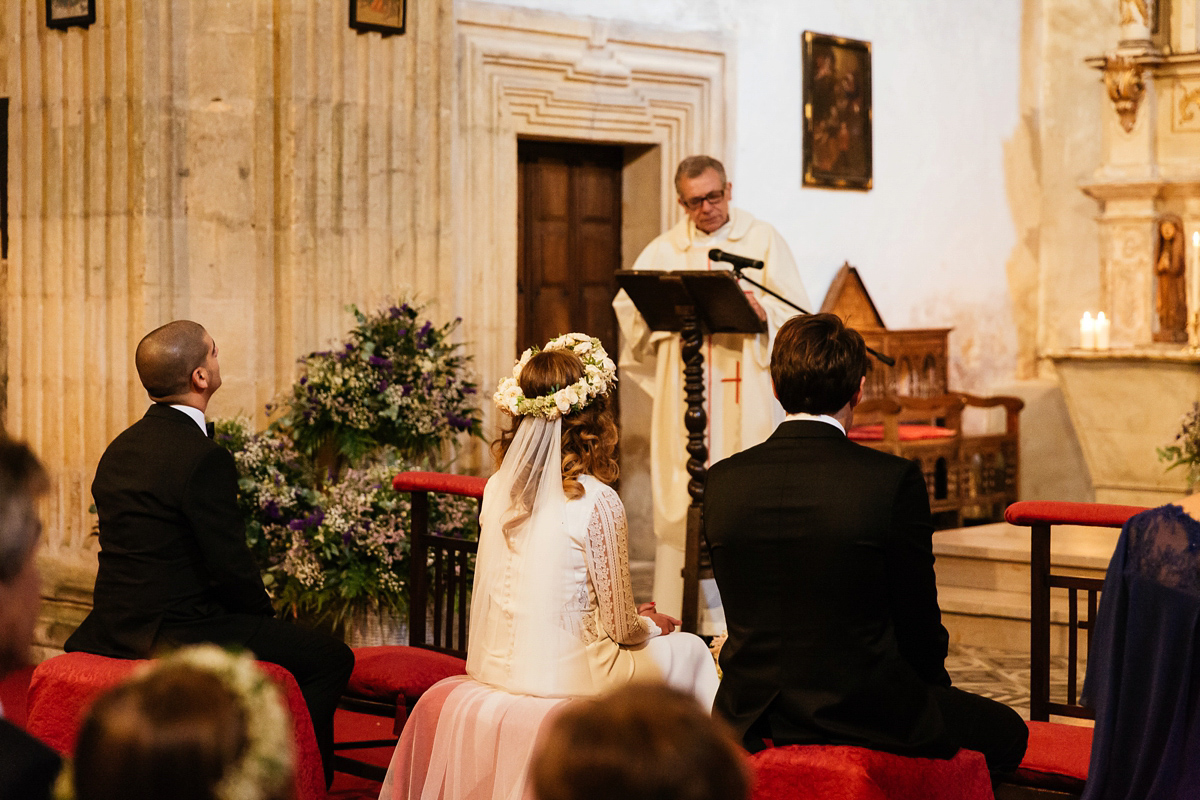 I love the photographs of the newly-weds as they exit the church into a cascade of bubbles – they look so happy and full of life.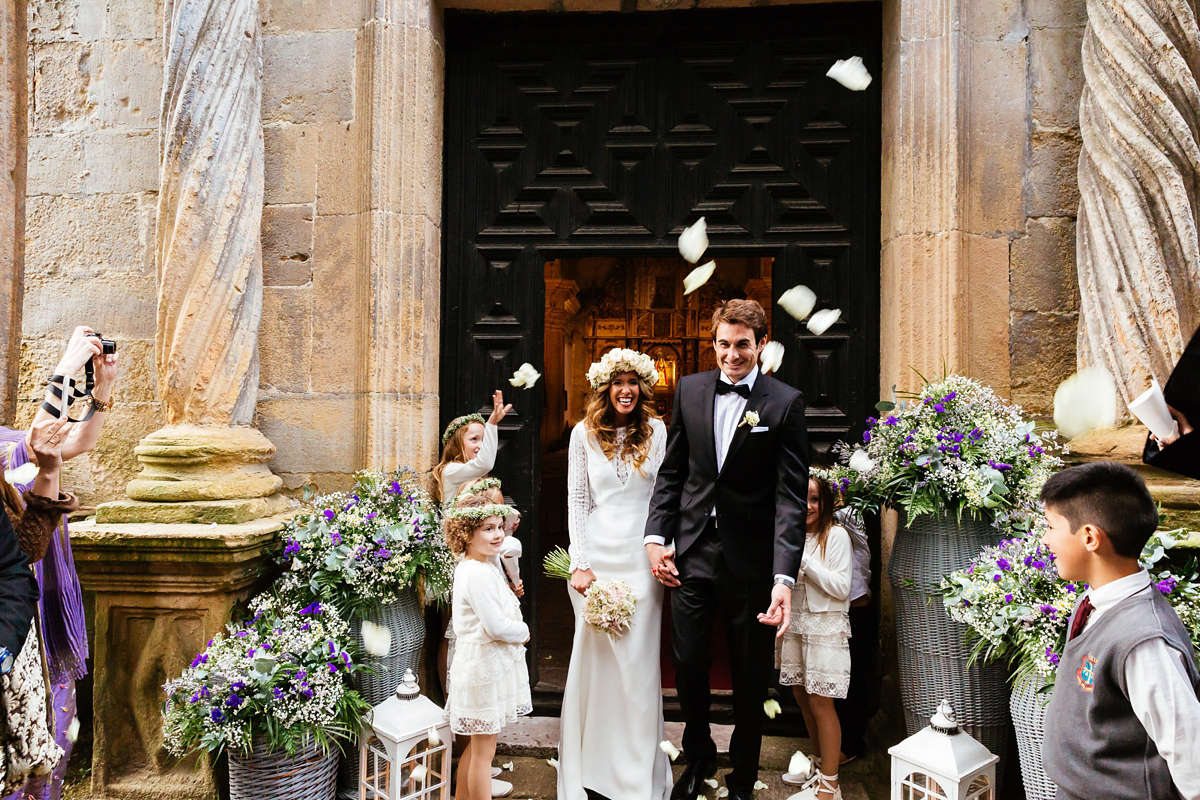 The use of light in these photographs by La Mar Studio is really special, and those in the forest capture a magical, timeless feel of the woodland so well.
'They are the best in the world: sensitive, close, professional."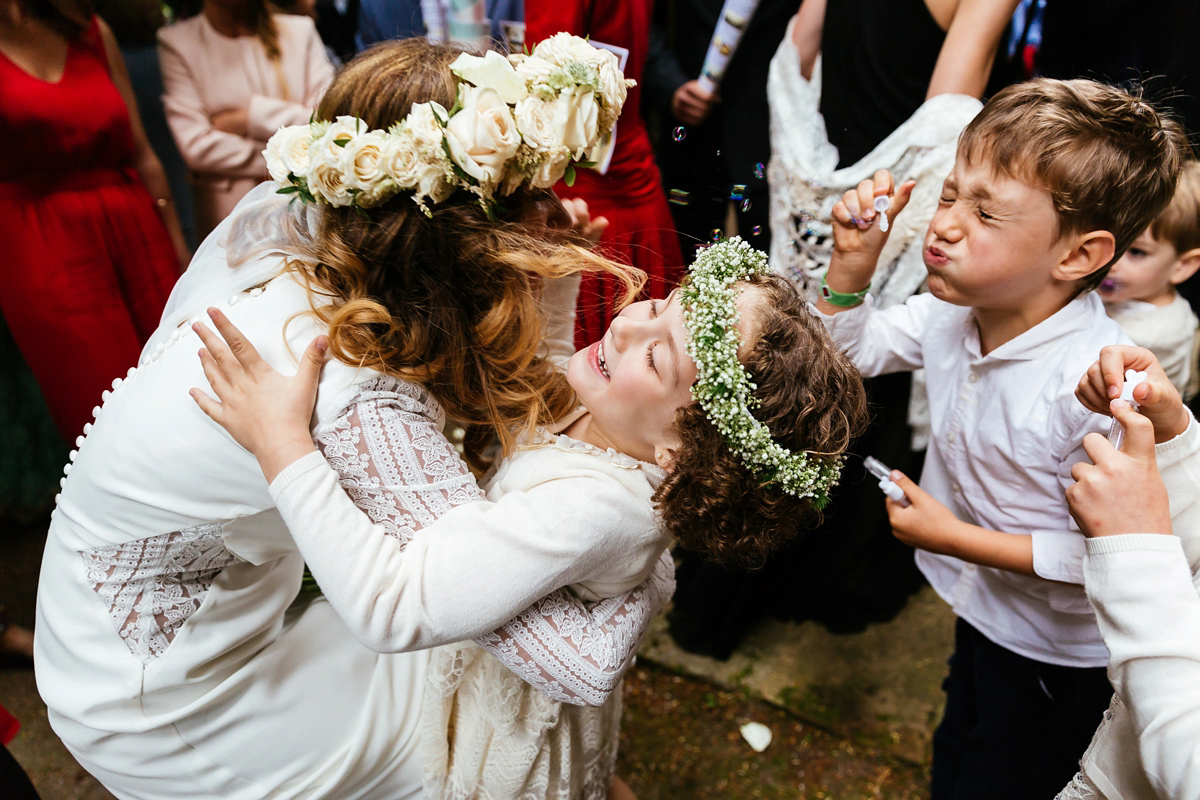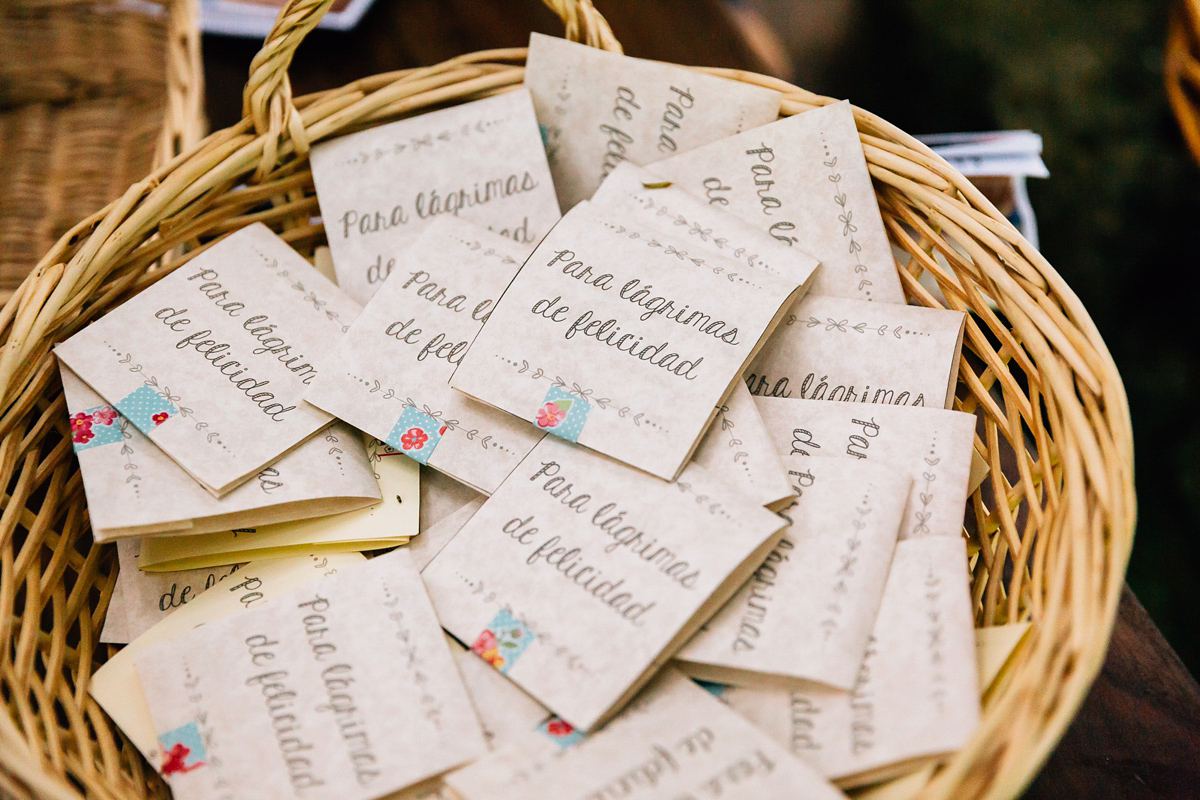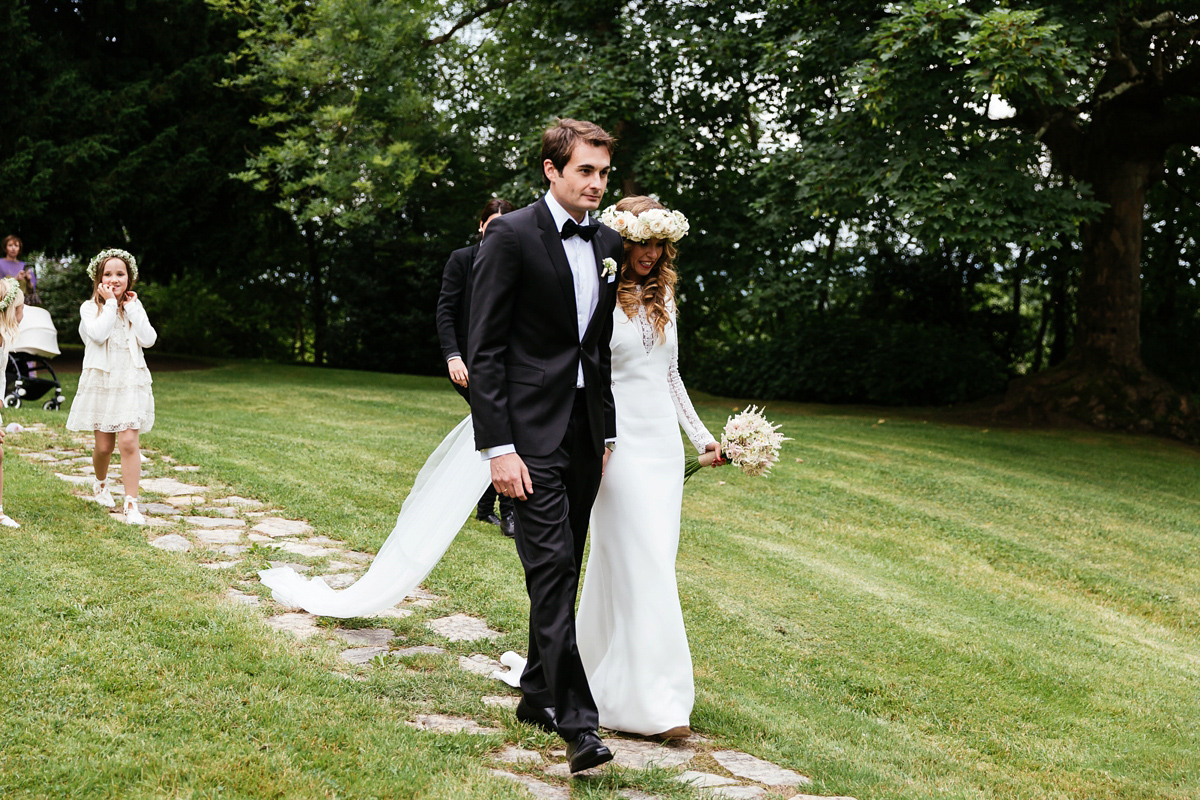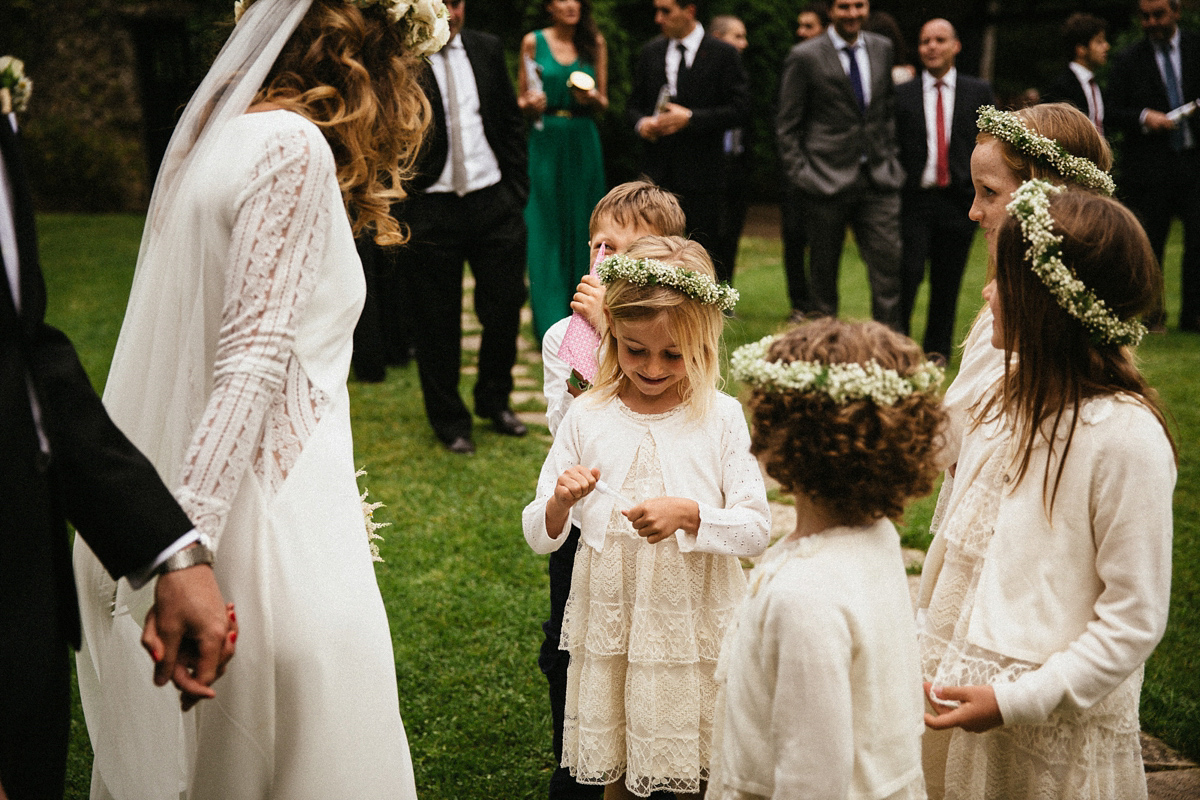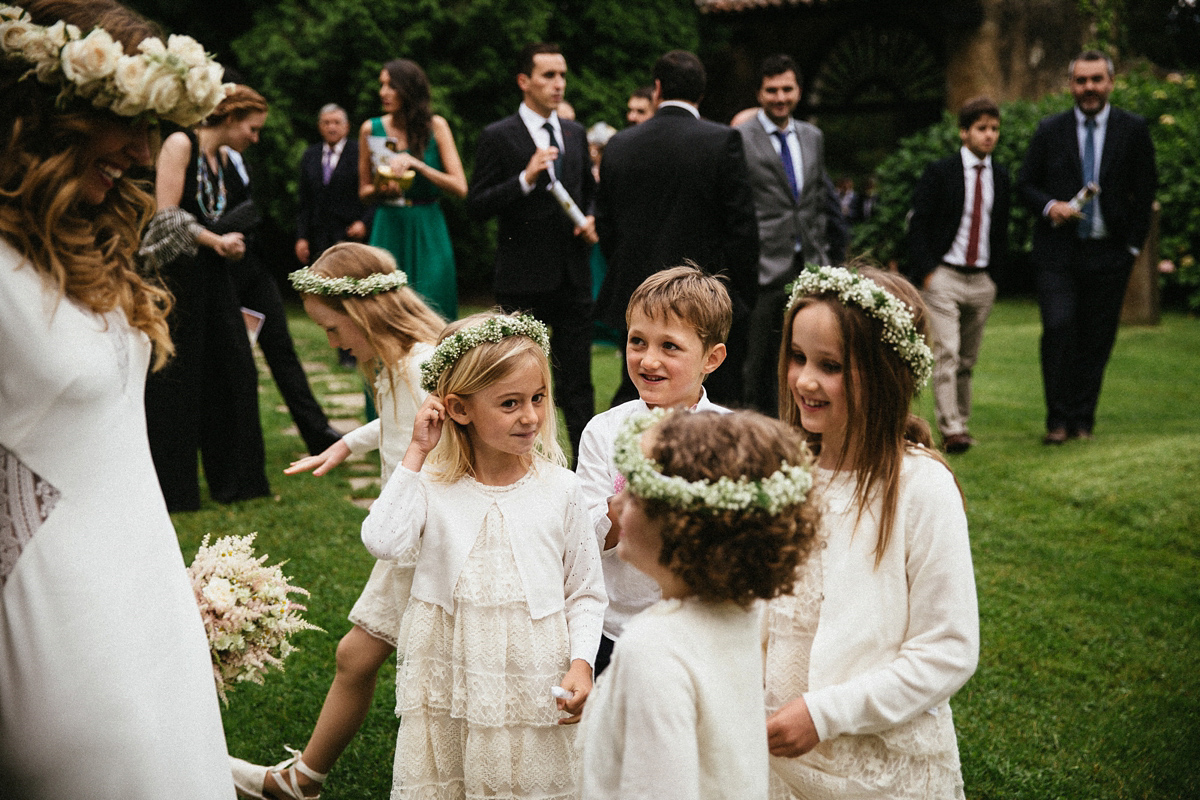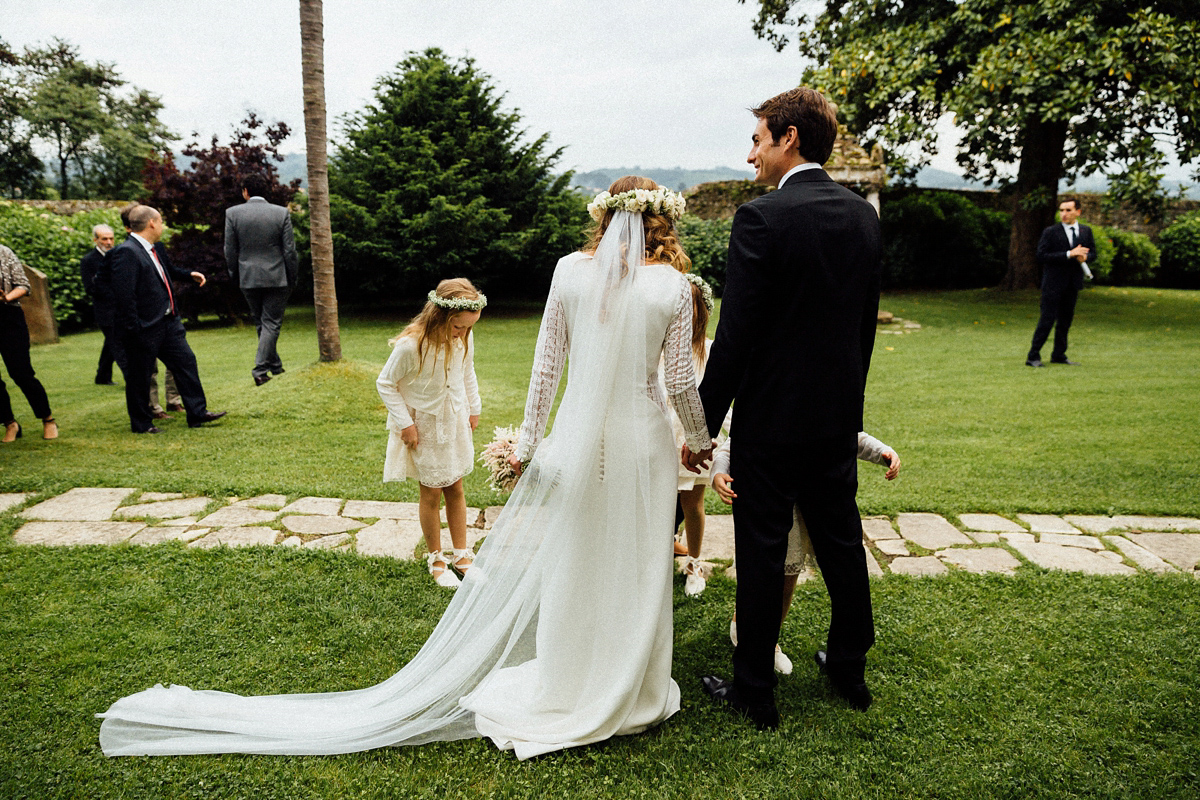 After the service, the guests enjoyed dinner and cocktails by two-Michelin starred Nacho Manzano, a feast of local Spanish produce, and sushi.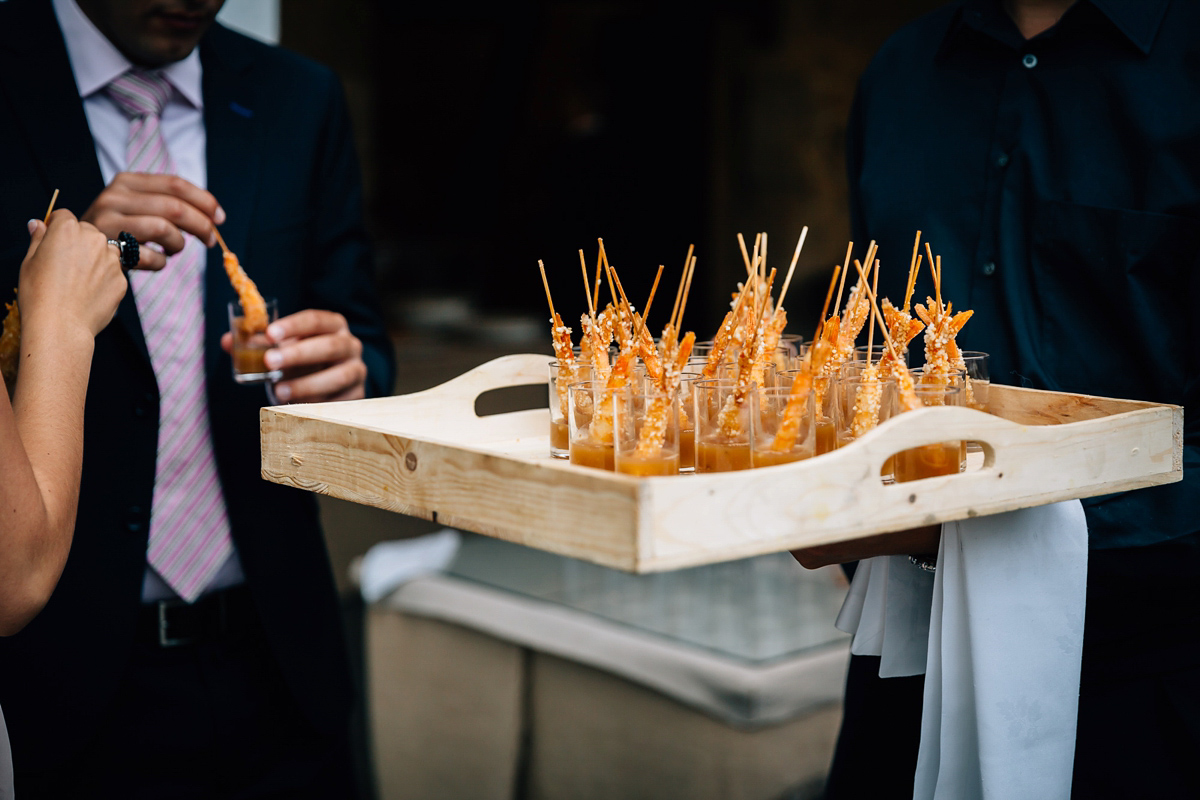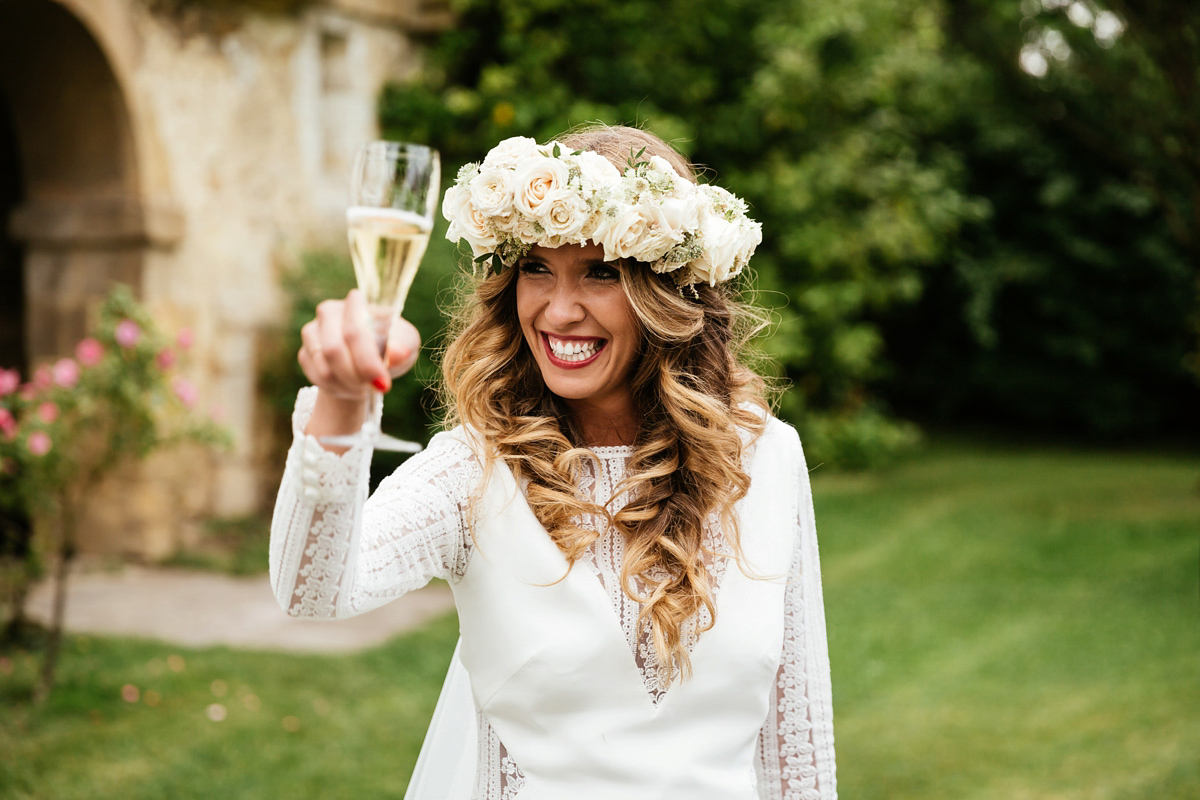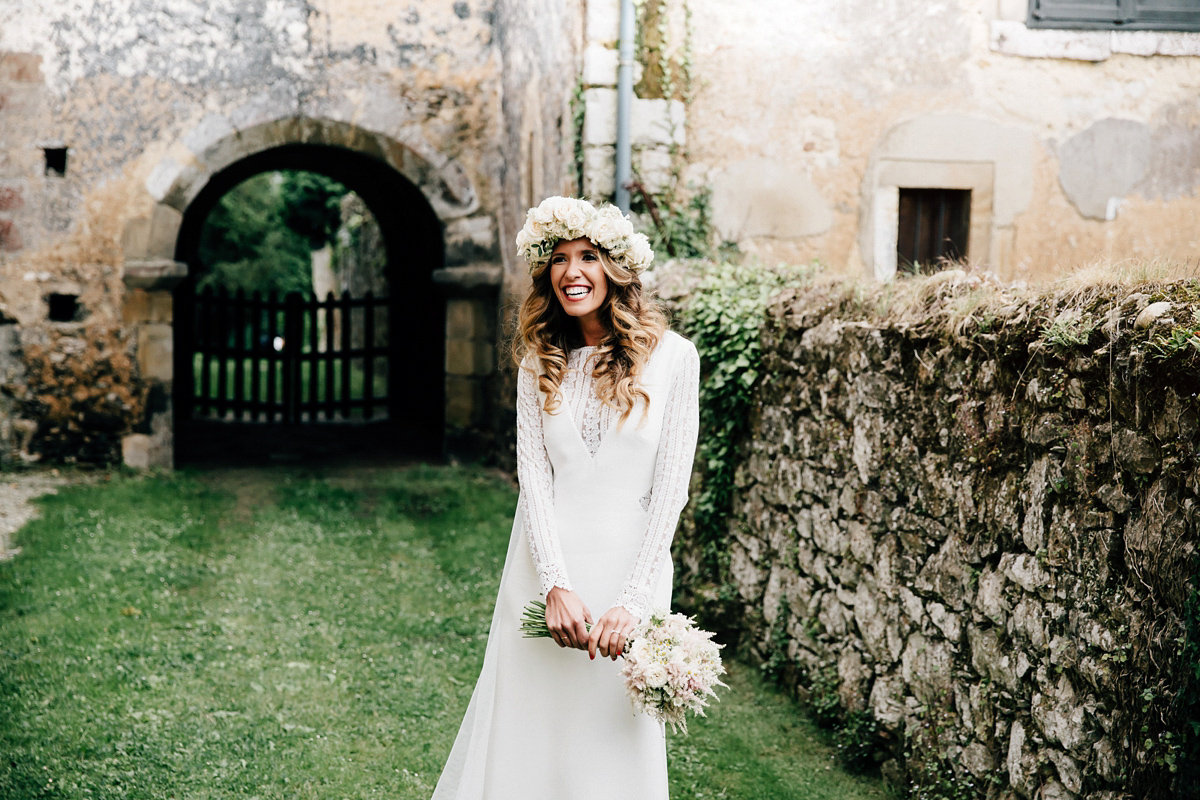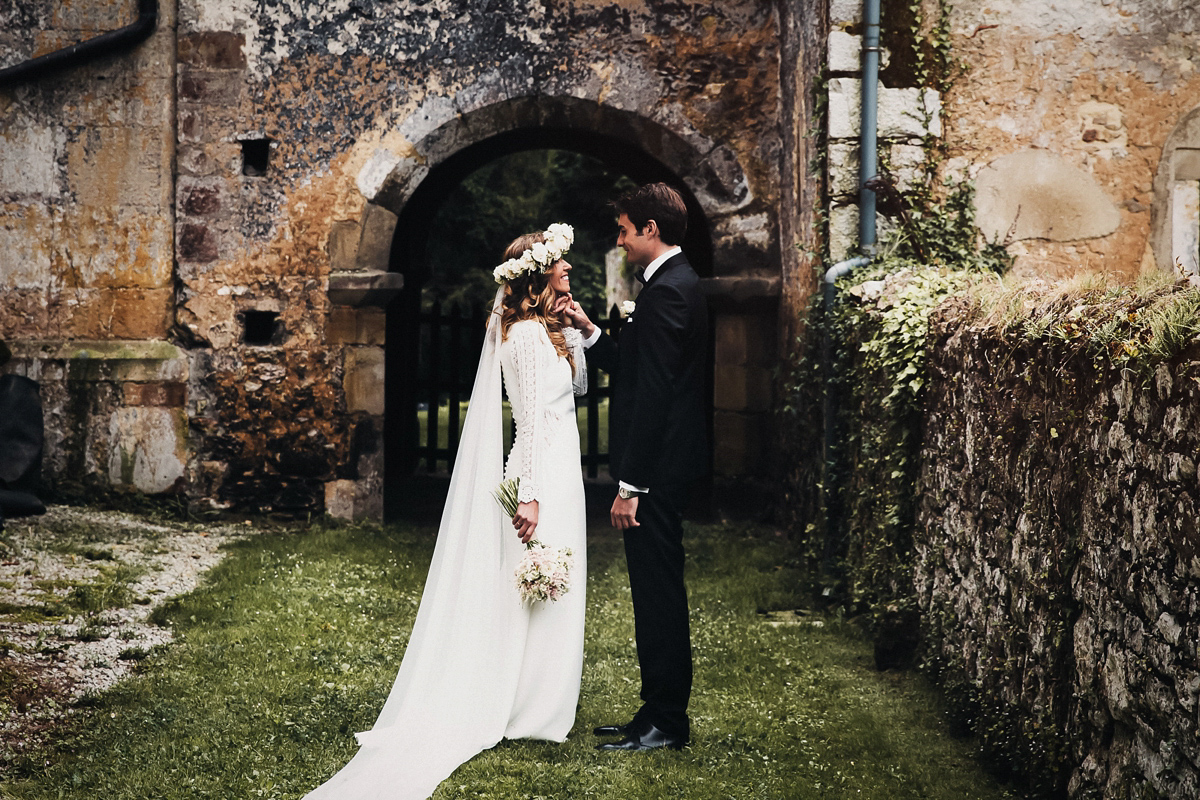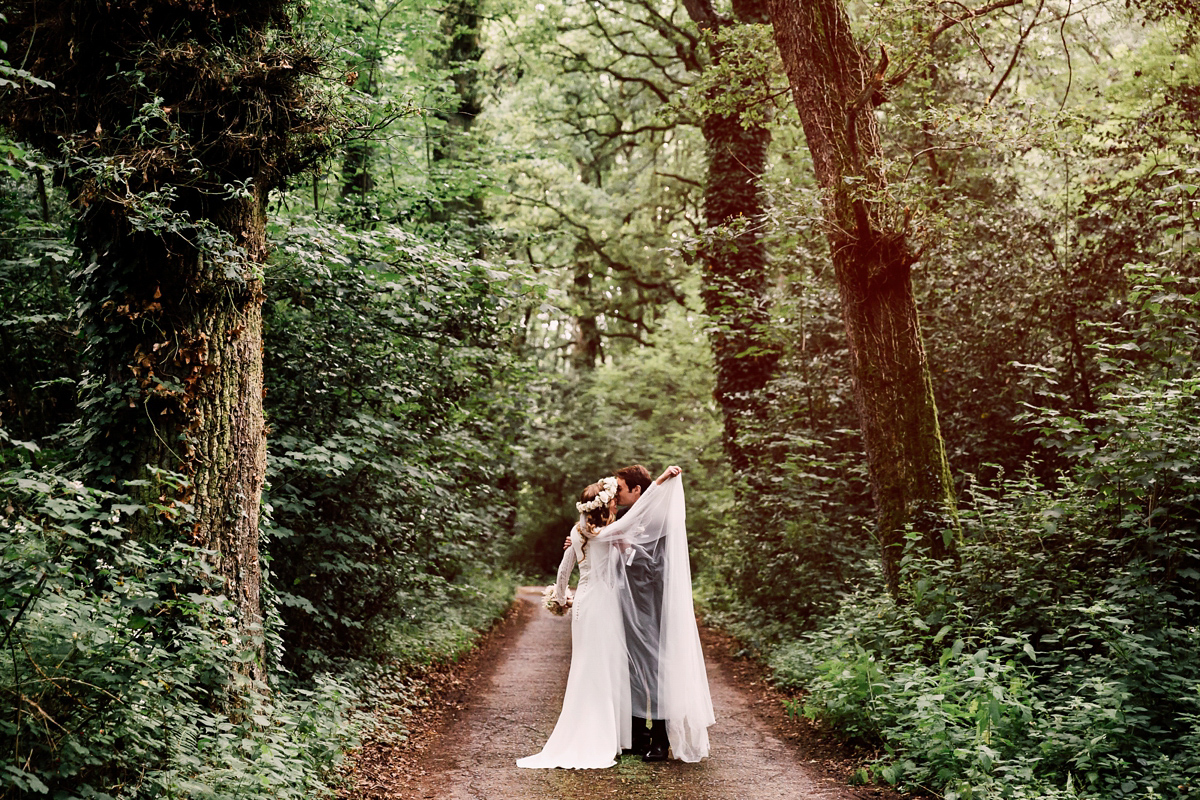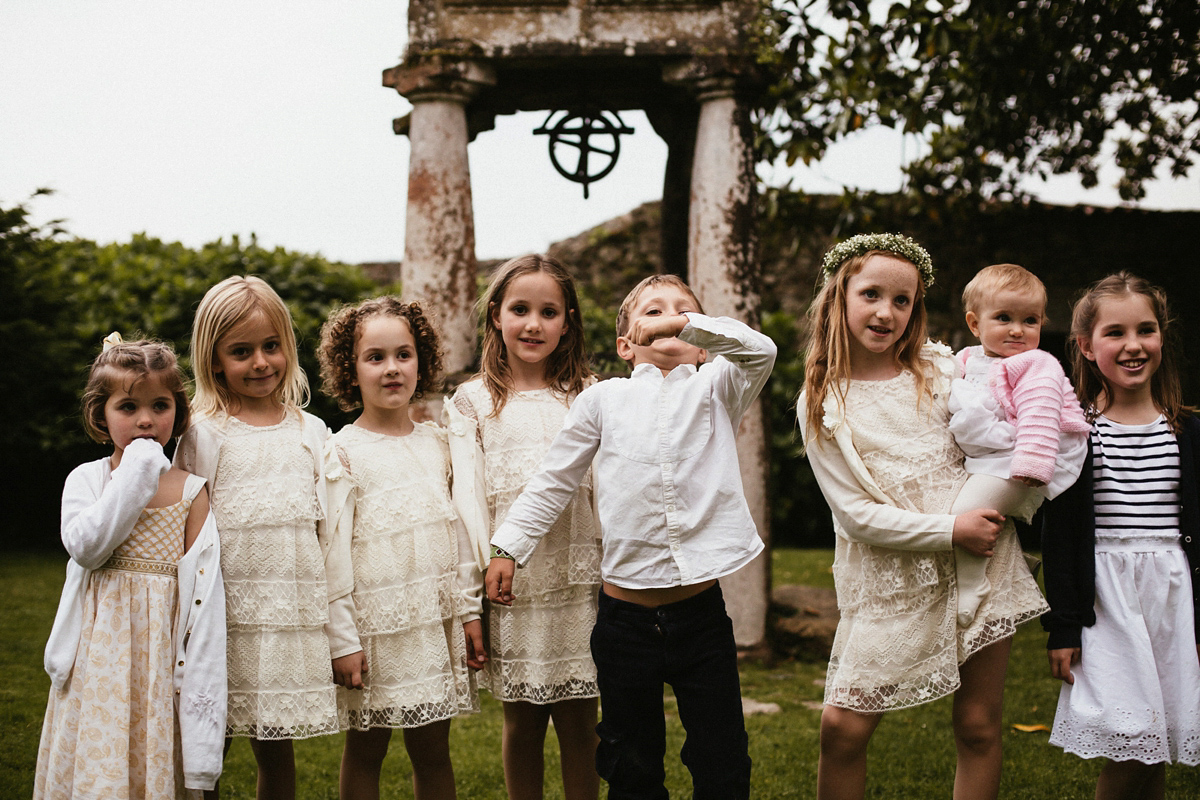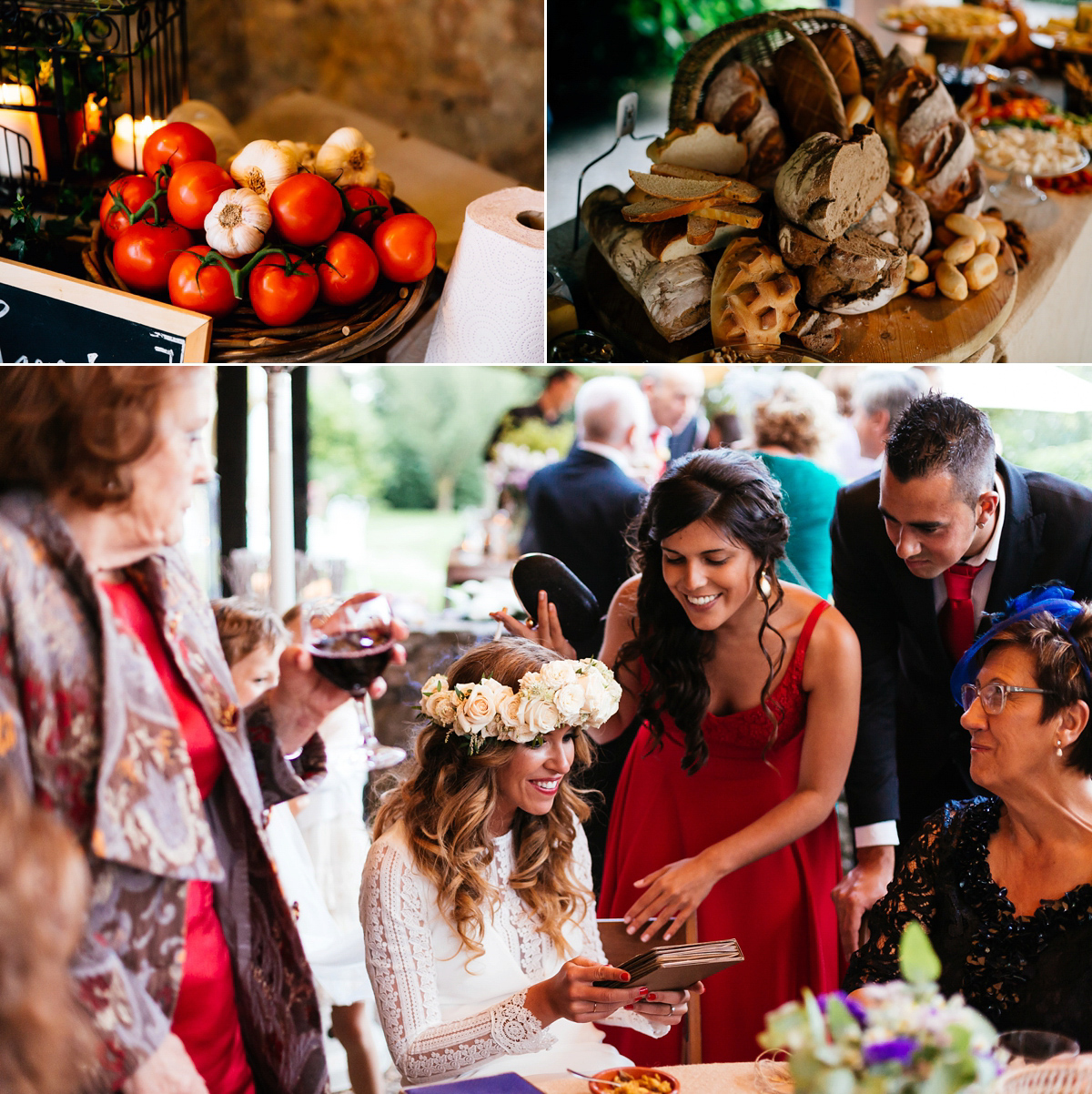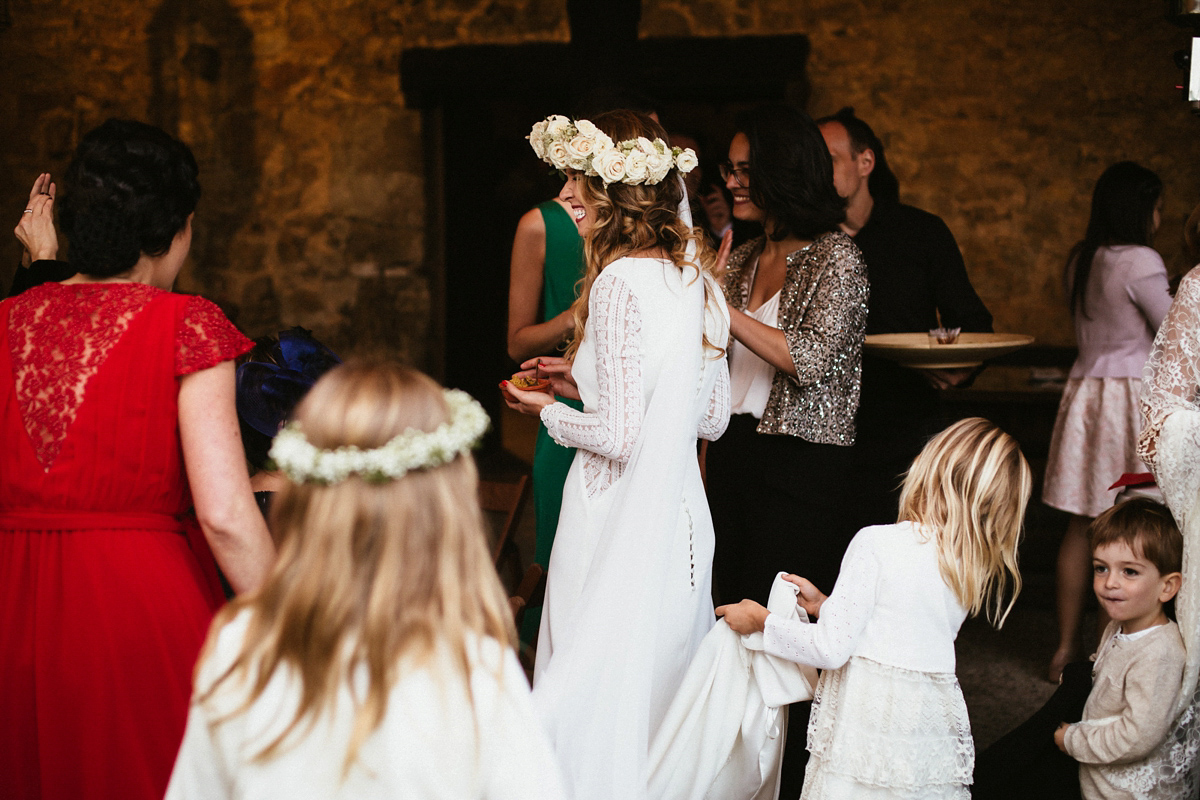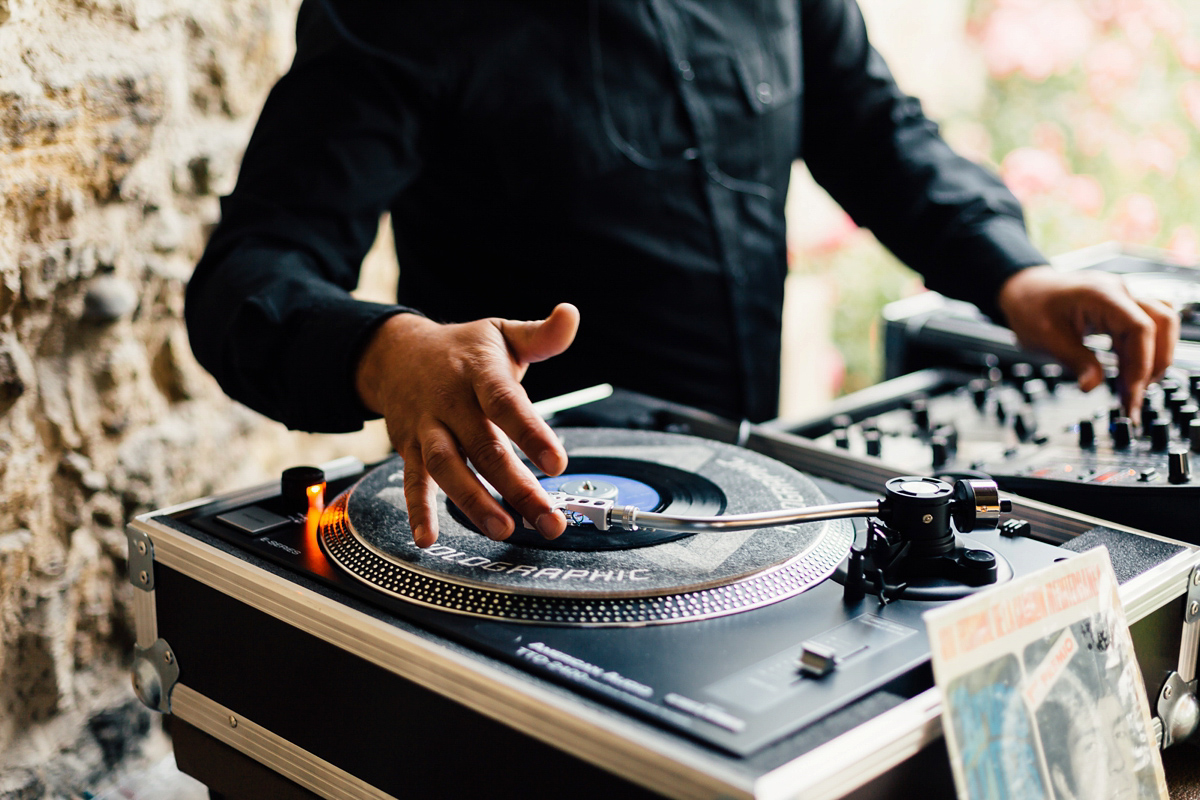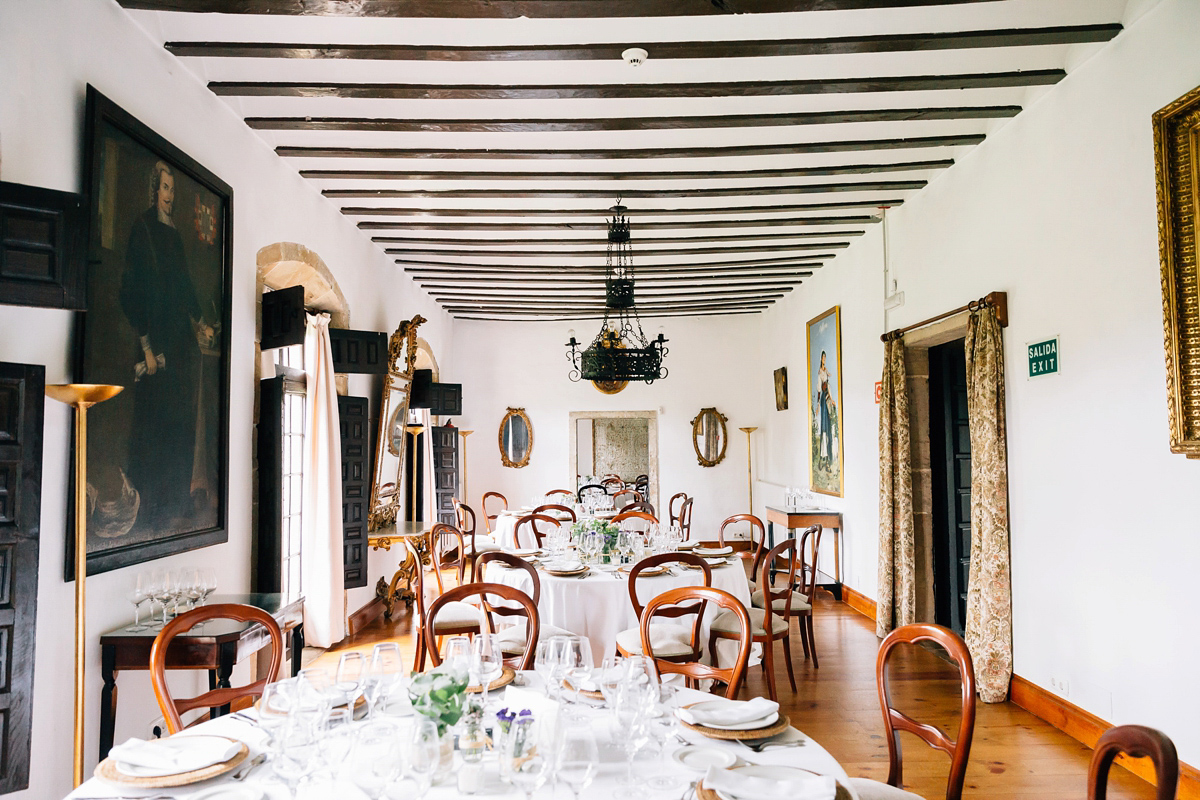 The palace was dressed beautifully with natural elements of wood, twigs and foliage, evoking the forest outside. Come evening, it was transformed with hundreds of tea-lights and garlands of fairy lights, perfect for dancing to the live band.
"Each table had a quote and a picture from our favourite romantic films of 'Lovers of the Arctic Circle' and 'The Notebook'."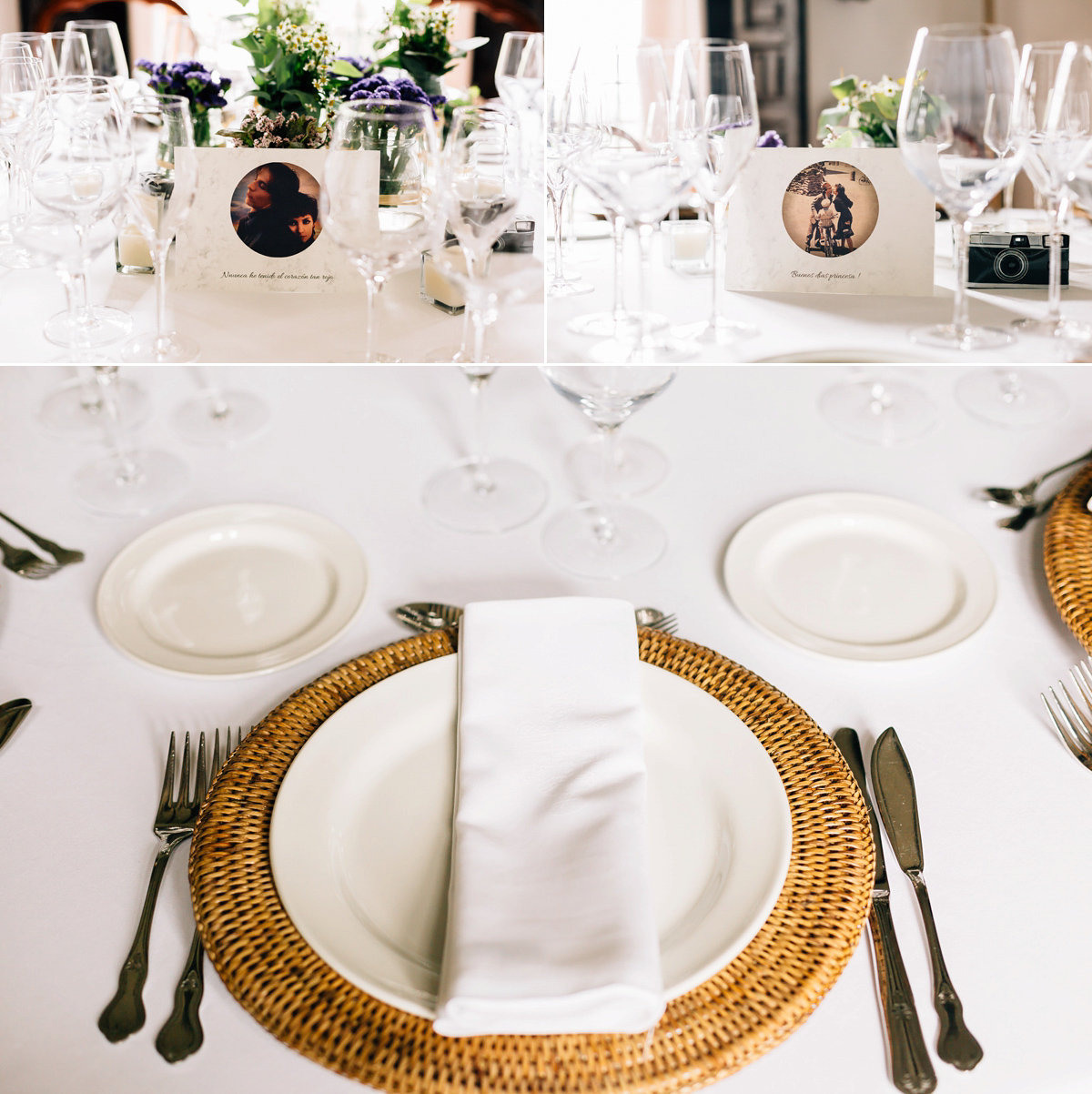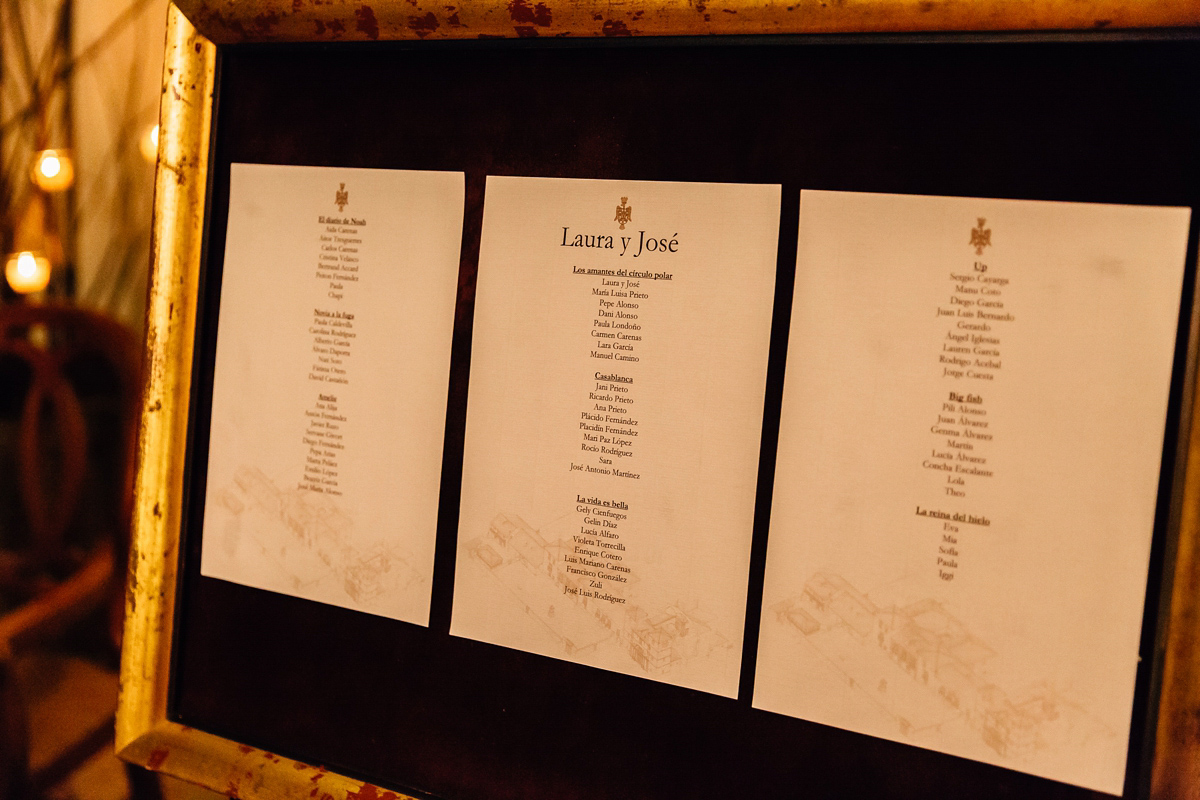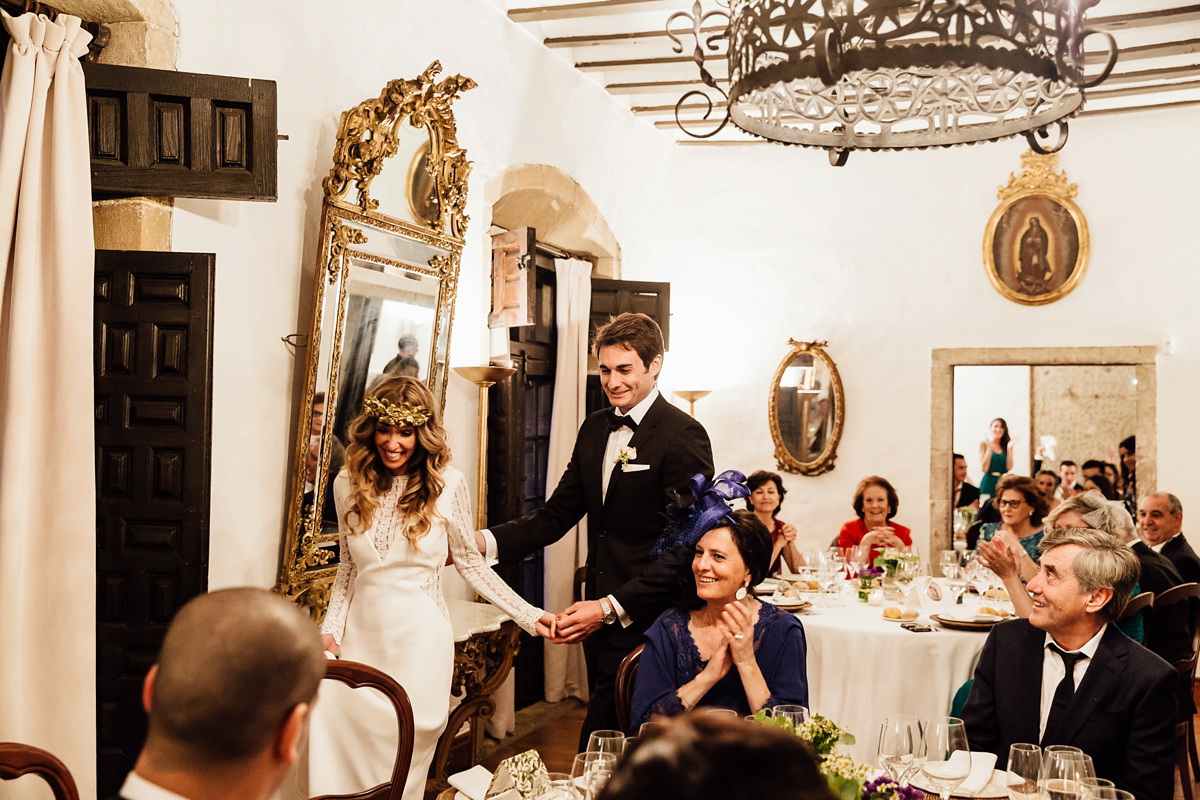 Favours were Habanos cigars from Cuba, Belgian Godiva pralines and French Ladurée macarons – divine! The couple also thoughtfully provided a basketful of spardillas, allowing their family and friends to dance comfortably all night long.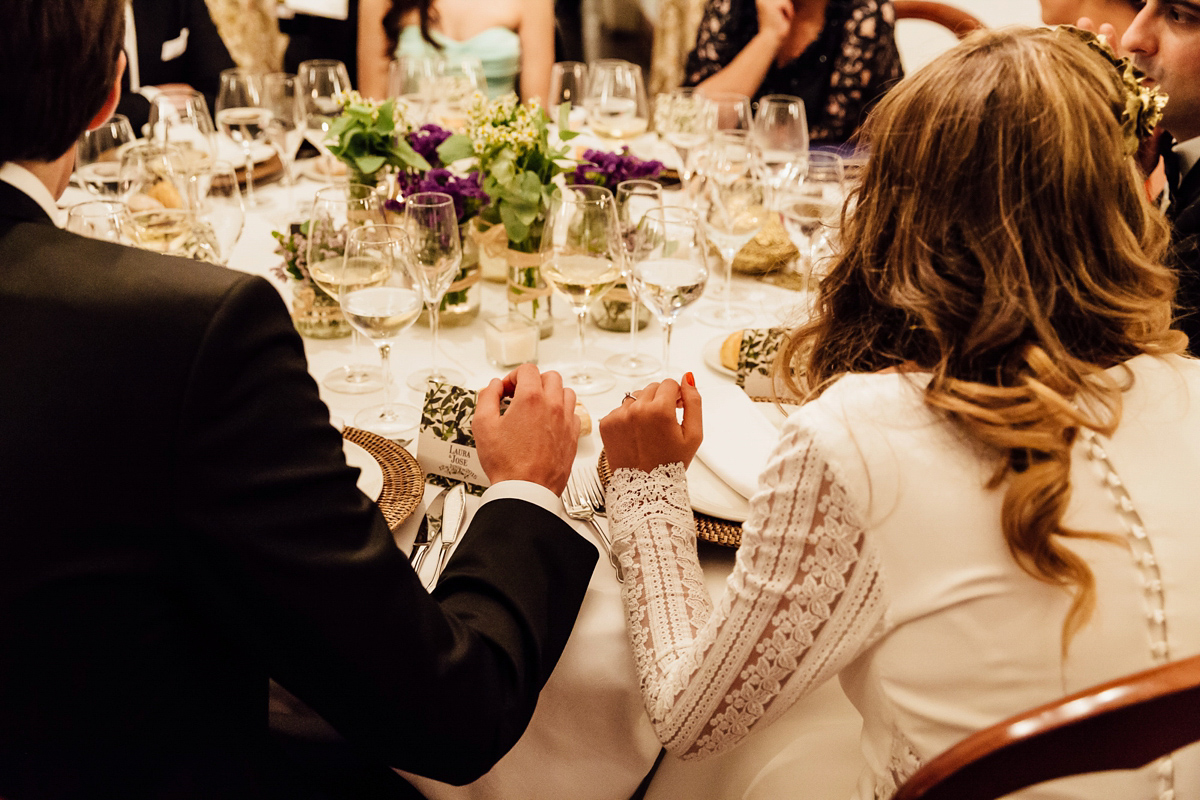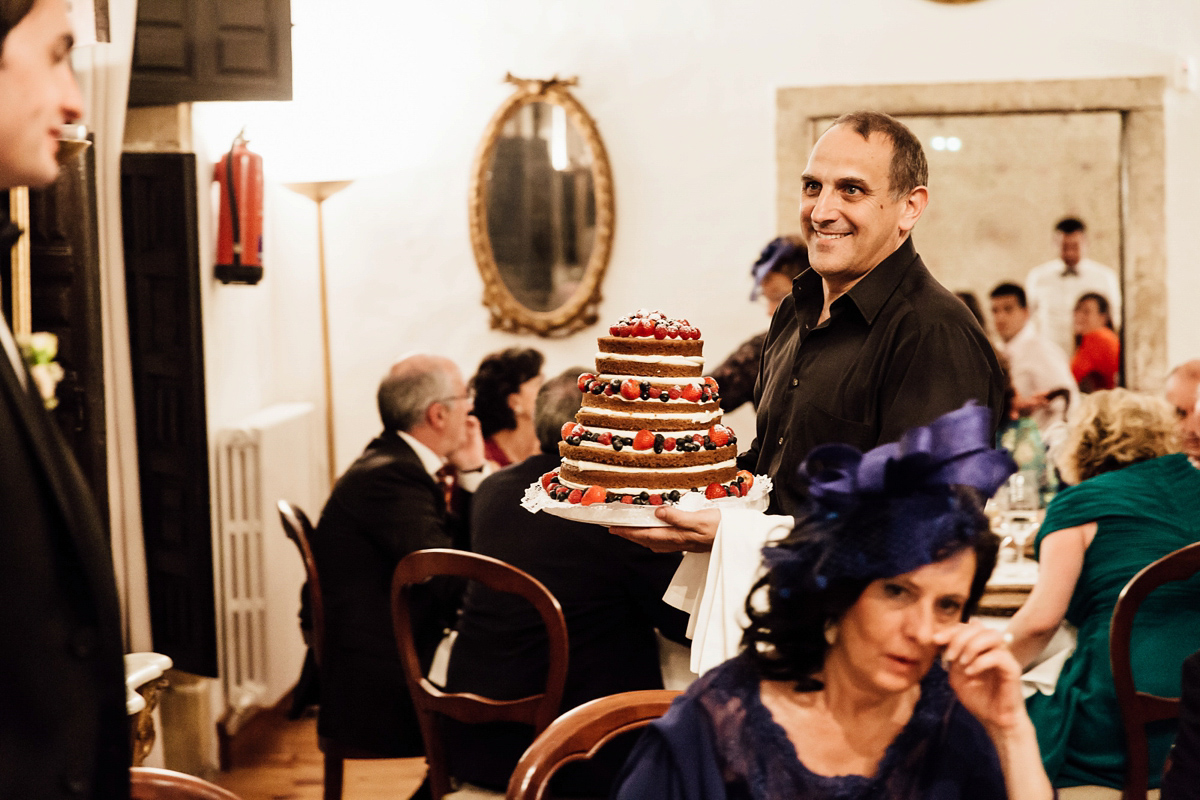 What do you think of this fuss-free naked cake, layered with cream and berries? In a fun touch, the bride and groom on top are Playmobil characters.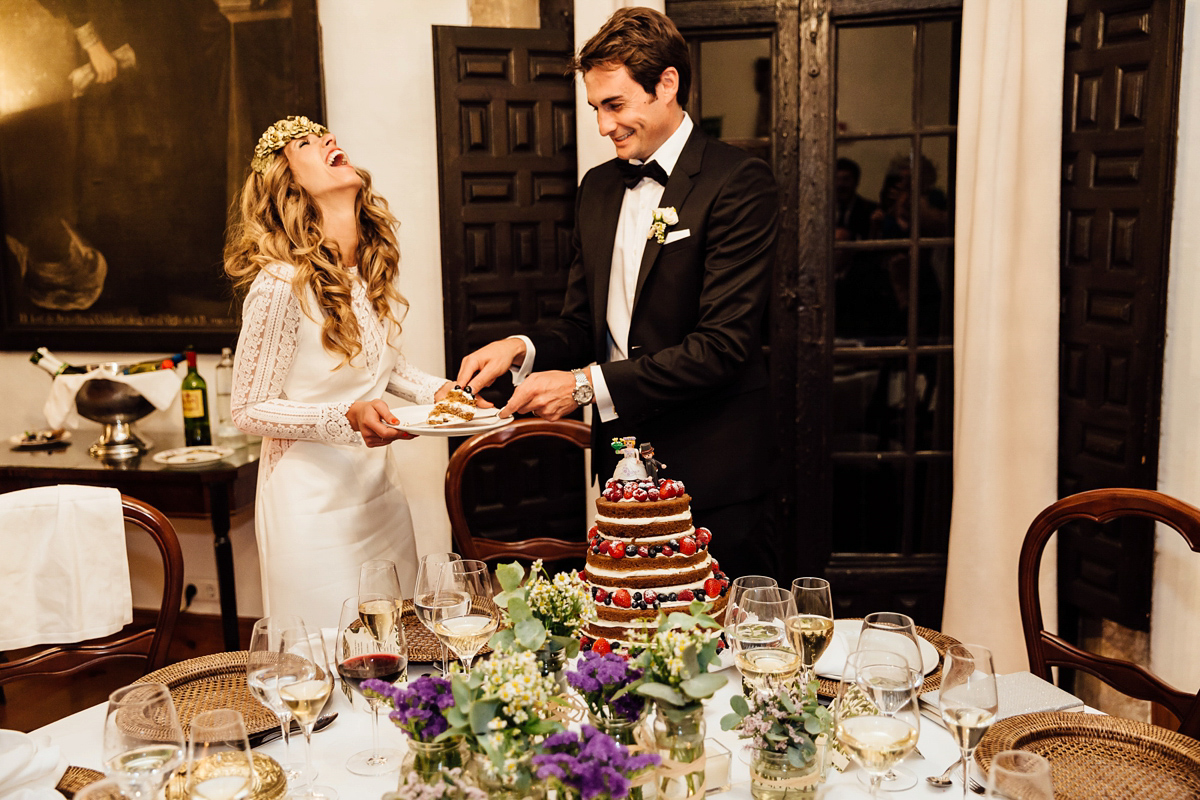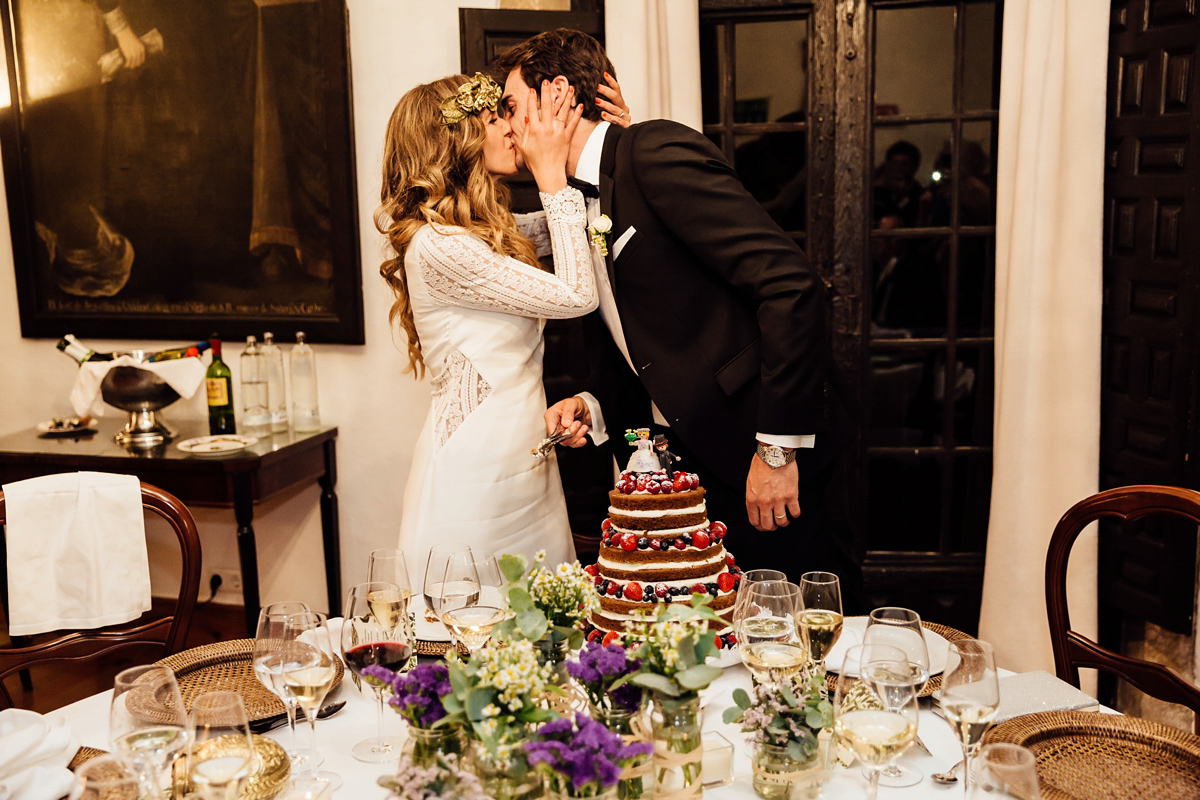 To match the change in atmosphere Laura swapped her flower crown for a luxurious deep golden crown by Ani Burech.
"This one contributed a sophisticated point to the look."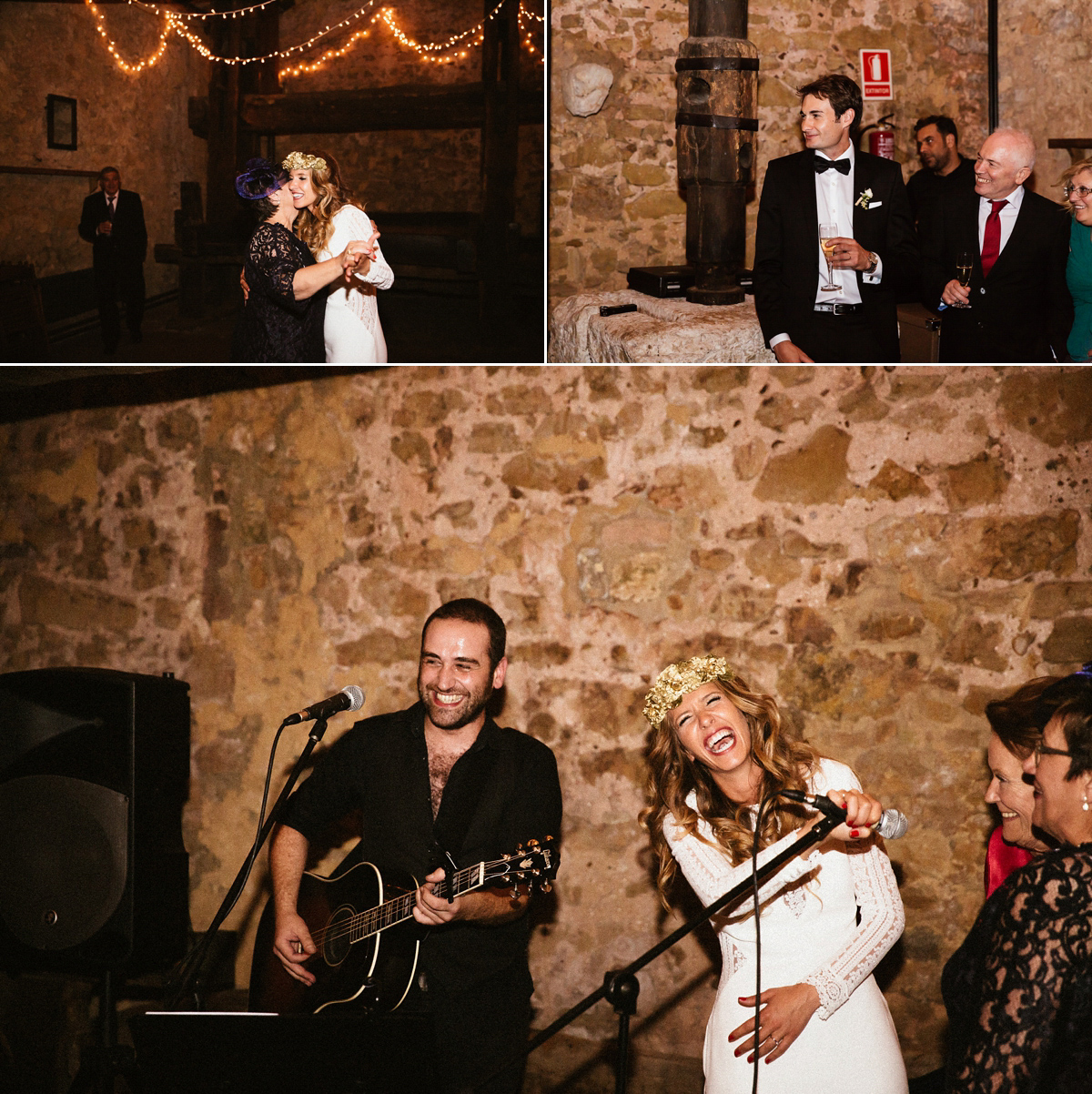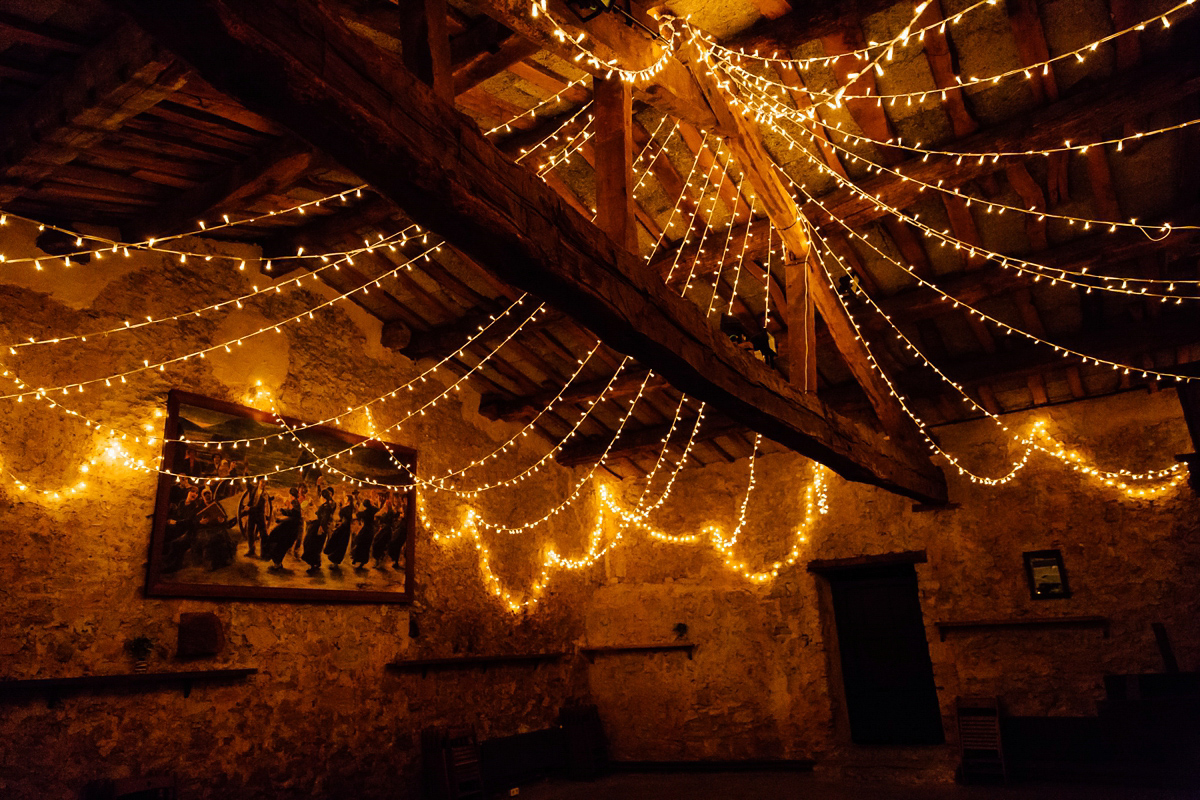 Dancing was to live music from Pablo Valdes and Mas Music, with the first dance to 'Noche De Bodas' by Joaquín Sabina.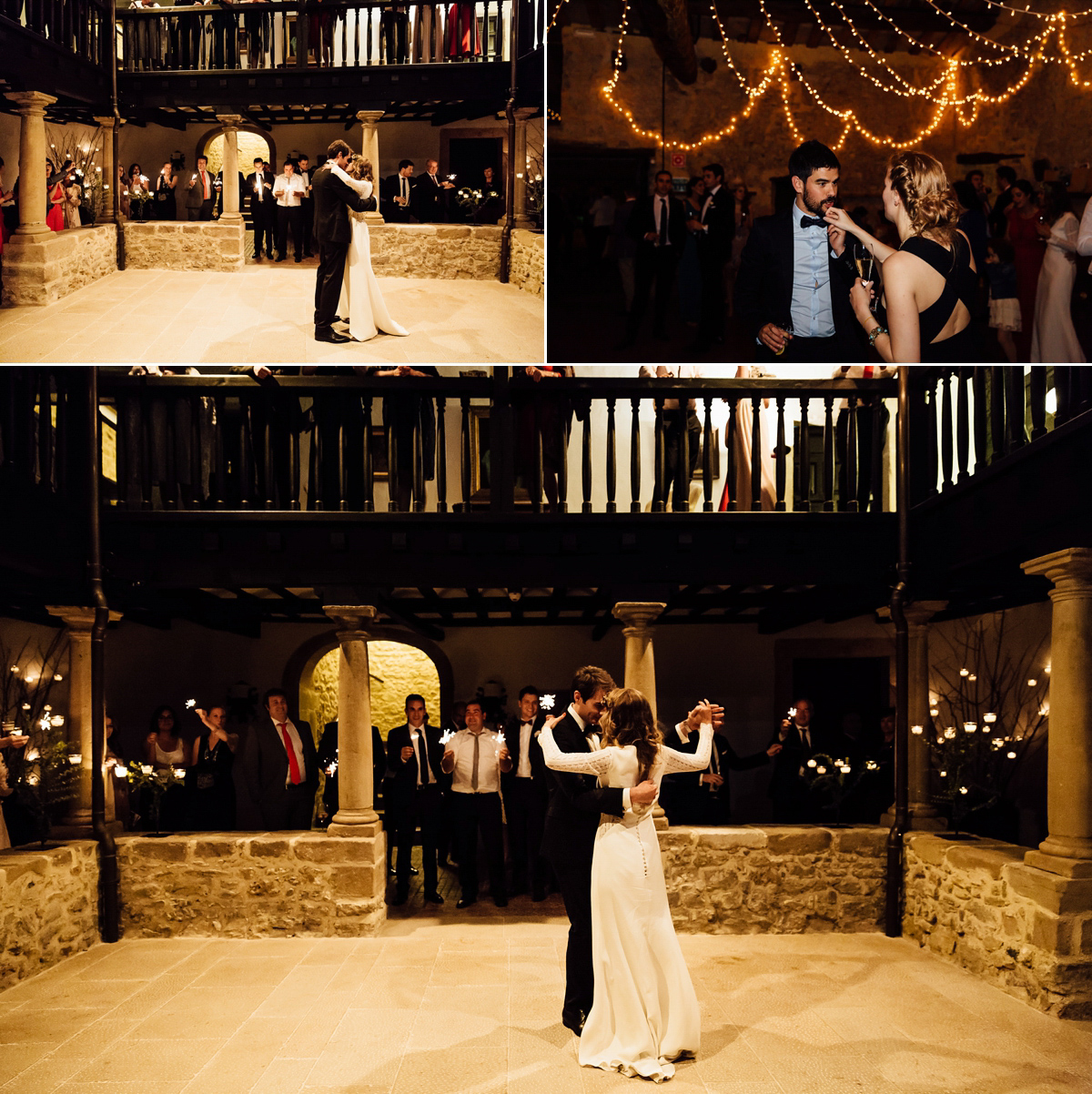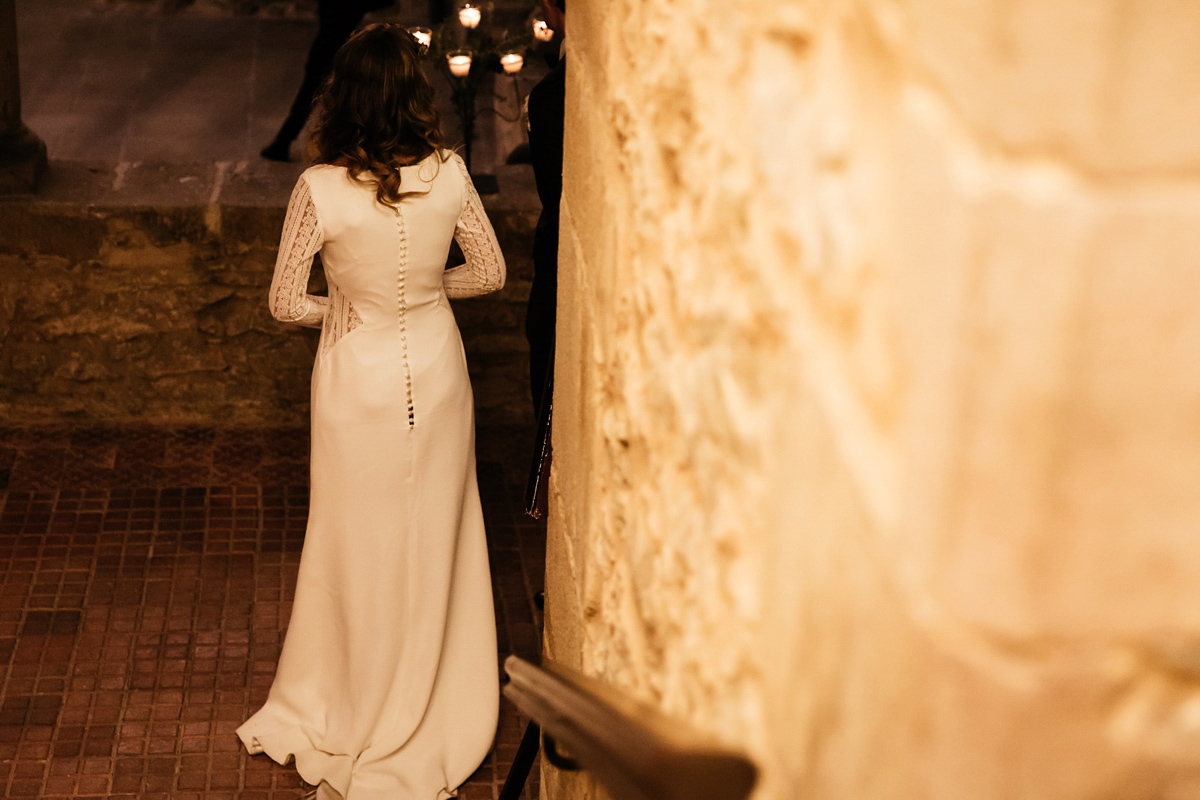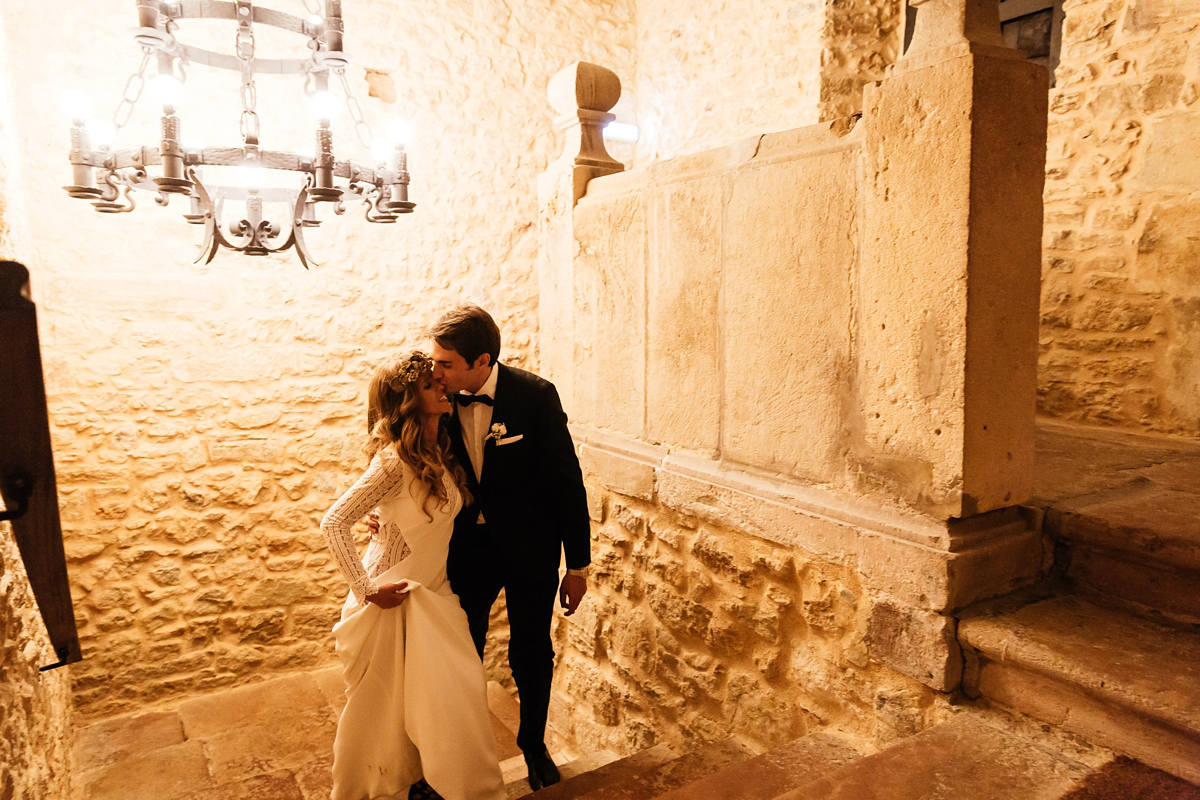 La Mar Studio, thank you so much for these magical photographs. I do hope to see more of your work on Love My Dress in the future. Sending many congratulations to Laura and José, and thank you for sharing your special day with us.
Have a lovely weekend, everyone.
Ele