It really is a small world isn't it?  Today's gorgeously relaxed North Yorkshire wedding takes place in the same village hall in which I had my 30th birthday party a couple of years ago.  I can vouch for the loveliness of the hall as well as the general beauty of the village and surrounding area (and also the friendliness of the ginger cat, who crashed my party as well as this wedding) and I am very envious of our bride and groom marrying amongst all this beautiful scenery.
Meet Alex, a clinical science student and Daisy, an intensive care nurse (and Love My Dress reader), who married at All Saints Church in Ilkley on the 27th August 2016, followed by a reception at the lovely Burnsall Village Hall.
"We didn't have a set theme in mind – we just wanted the day to be a reflection of us as a couple although the village hall is in a beautiful country setting and the day did take on a country meadow vibe which was influenced by the locally grown seasonal flowers.  However we definitely didn't let this stop us adding in anything we liked and having a room full of friends and family was always going to be one of the most important parts. We wanted the freedom to create the day we imagined and a village hall gave us that freedom.  Burnsall is a favourite spot of ours and so holds a special place in our hearts."
Photography by Mark Newton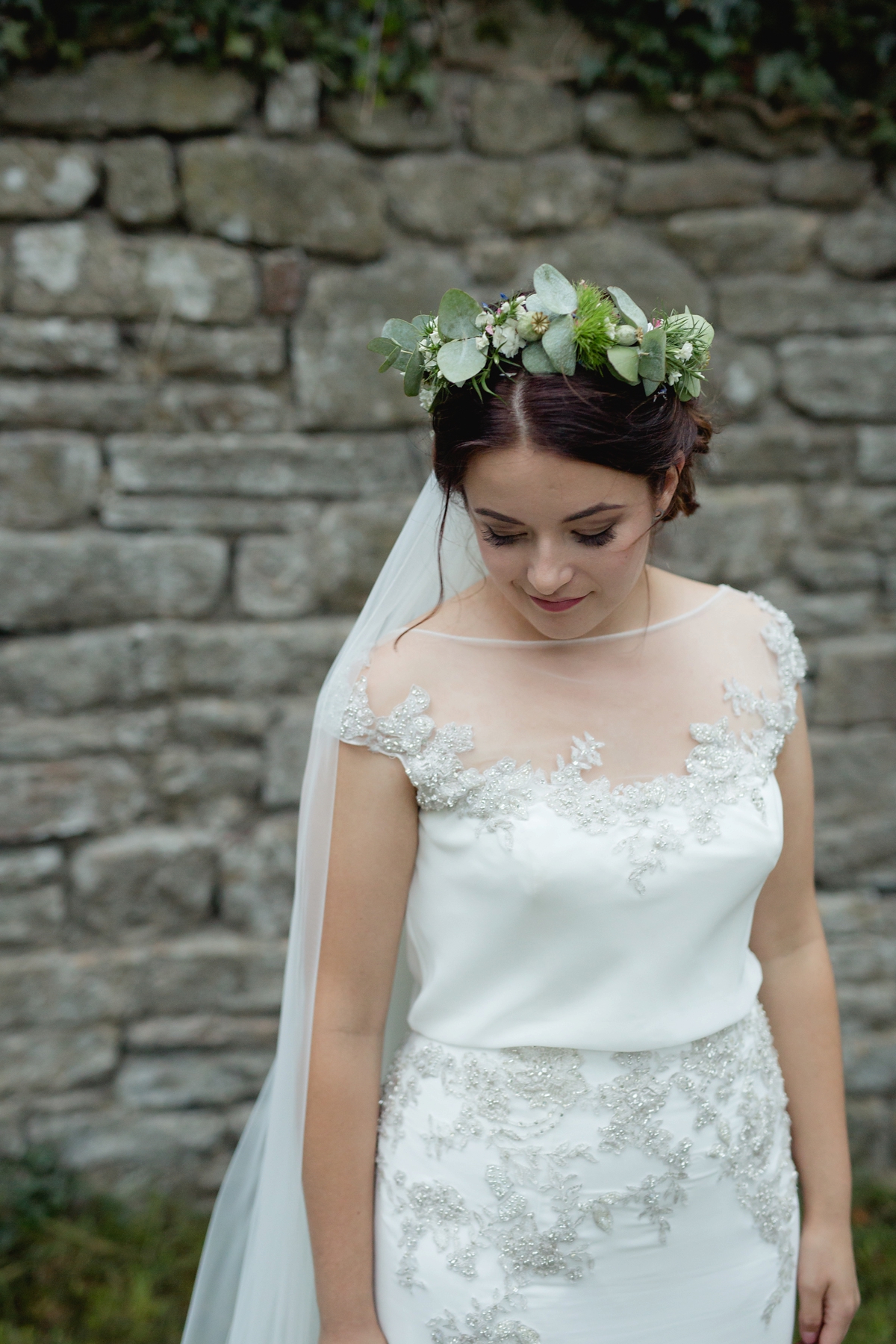 Daisy wore the beautiful 'Harlem' by Enzoani, which she purchased from The Harrogate Wedding Lounge (who we are very proud to call members of our Little Book for Brides).  I absolutely love the beading on the neckline and hip.
"I had an image of what sort of dress I wanted and the dress I ended up with was the opposite of what I thought I would want and I couldn't have been happier with it.  I would say stay open minded and listen to the people in the shop.  My dress was picked out by the sales advisor and off the hanger, I would have never chosen it but the lady at the Harrogate wedding lounge knows her stuff and as soon as I put it on I knew it was the one."
"We have known each other for about ten years and were friends for a few years first. Then something changed and we began to see each other differently and our friendship grew into a wonderful partnership. I'm very lucky that the man I love is also my best friend. After being together for six years we went on holiday to Italy, where after a delicious meal a very oddly behaving Alex and I went for a stroll along the harbour and Alex proposed. It was perfect, just me and him, on the most beautiful Italian evening."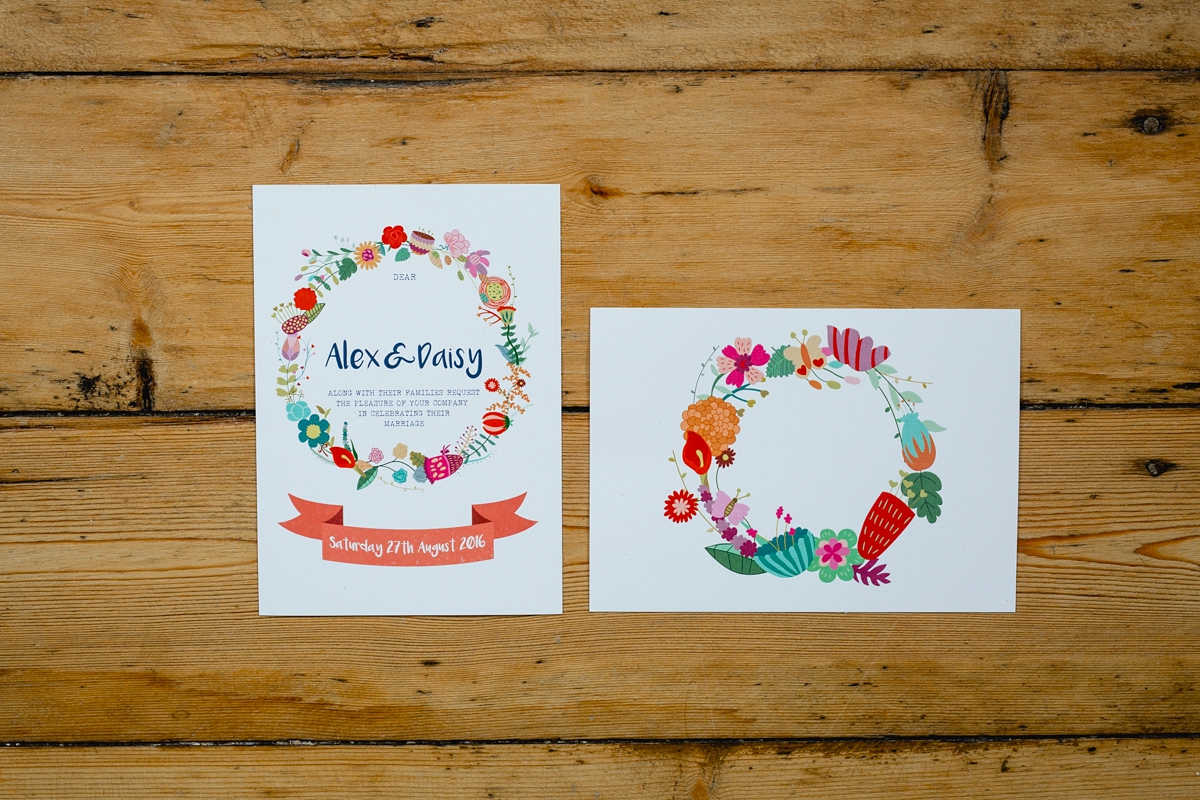 "Carys Catherine Farrow was the second person I had a hair and makeup trial with and from the moment she stepped into our home, I felt like I'd known her for years. She put me and my wedding party at total ease and was an integral part of the wedding morning prep, with plenty of laughter, cups of tea and a calmness that eased us all. My hair and makeup made me feel like myself but extra glowy and glamorous, which is just what I wanted."
"I chose my scents from Jo Malone and went for a Peony and Blush Suede body cream which I then layered over Earl Grey and Cucumber.  I really enjoy still being able to use these scents.  Smells are so evocative and whenever I put them on it takes me back to our wedding day and I can't help but smile."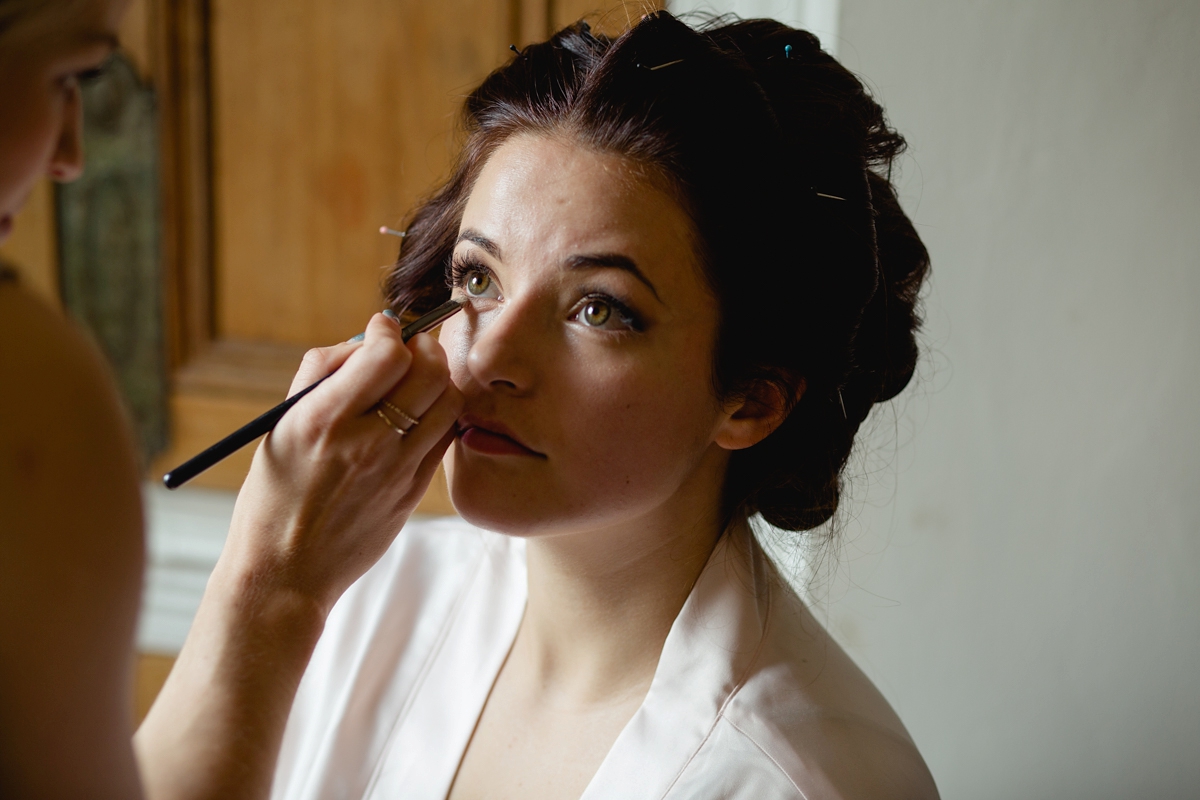 To finish off her look Daisy wore a pair of earrings which were a gift from Alex earlier in the week.
A flower crown is just the perfect bridal accessory I think- Daisy's is utterly fabulous.
"I had a fresh flower crown made by my genius of a florist (Claire Clark of Pear Tree House Flowers) and it was more wonderful than I could have imagined.  It was made with eucalyptus and other flowers.  I had been really unsure as to what it would look like on (as it's not every day you wear a floral crown) but it finished my look off perfectly."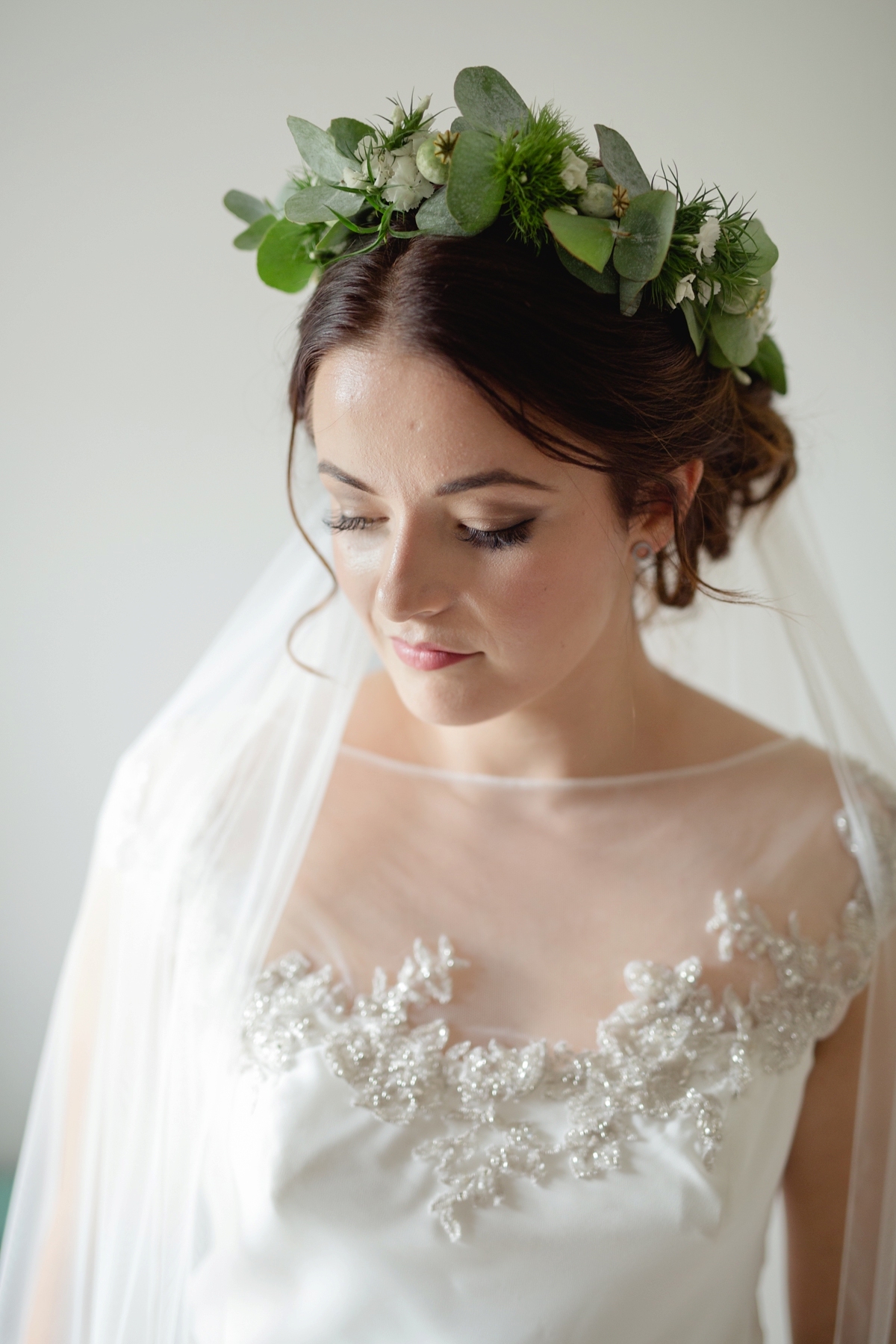 "My shoes were from Charlotte Olympia.  They're magical and I wish I could wear them every day.  In the evening I changed in to some silver platforms for dancing."
The bridesmaids looked lovely in blue embroidered gowns from Monsoon, which were chosen on a girly shopping day interspersed with processo and giggles- the perfect kind of dress shopping trip.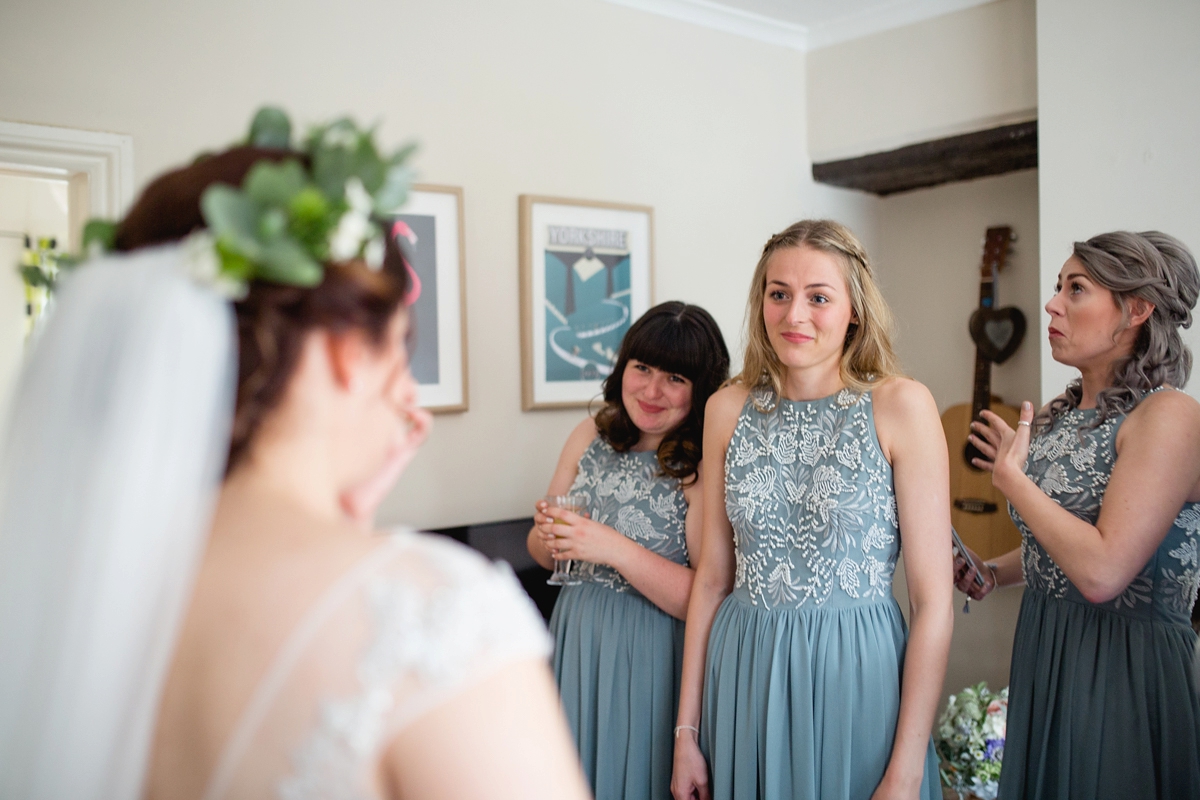 All the floral creations were the work of the very talented Claire Clark of Pear Tree House Flowers (available on 07729 147374).
"I love flowers and always knew they would be an important part of the day. We were keen to source local and seasonal flowers and found Claire, who has a dream garden where she grows her own flowers, cuts them and can provided them for you arrange yourself or do them for you. We were able to visit her and see the flowers grow which was one of my favourite parts in the lead up to the wedding.
Claire created my incredible bouquet, flower crown, button holes and even kindly did the eucalyptus table runner on the day so it was at its best. I cannot sing her praises highly enough."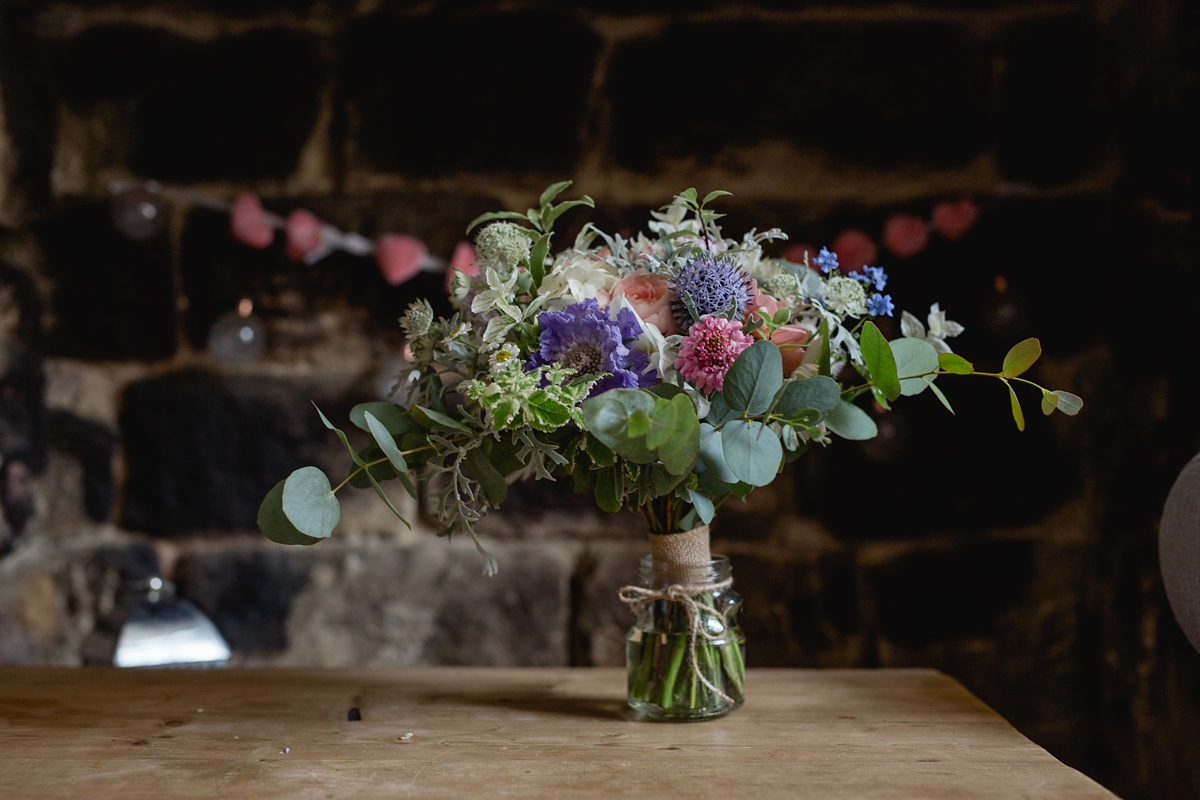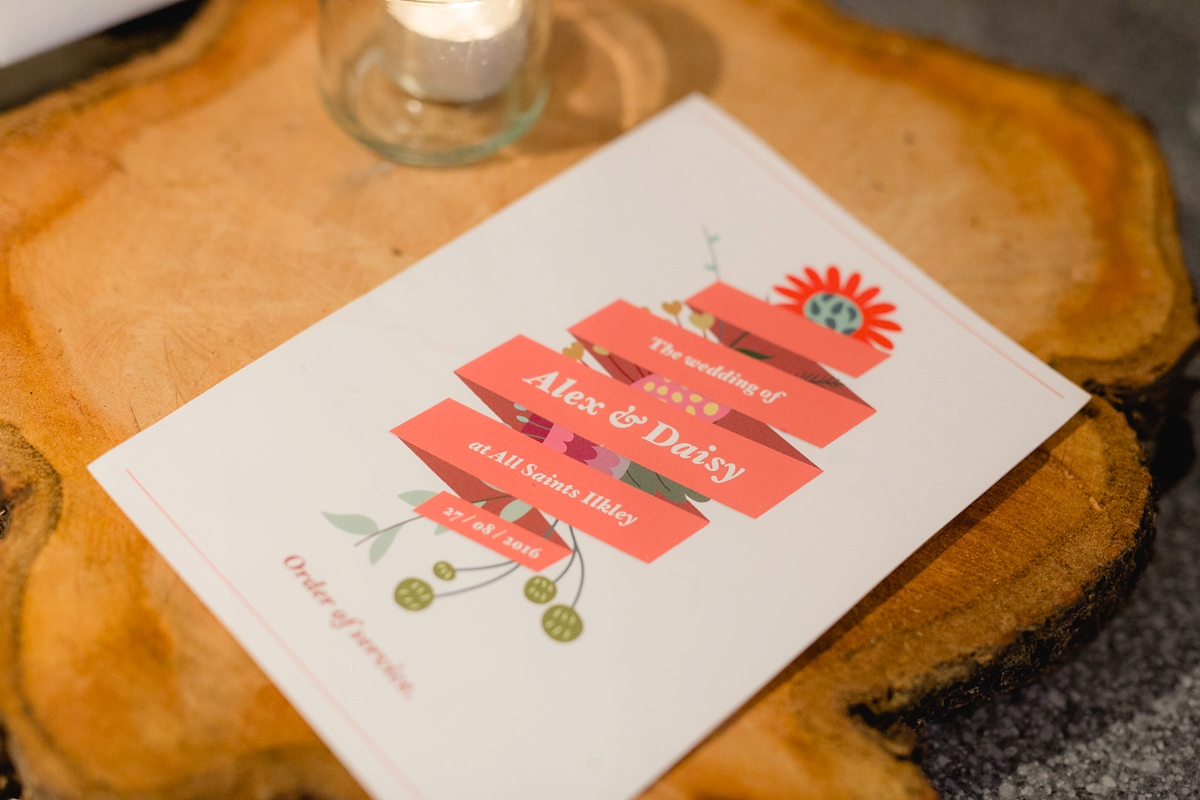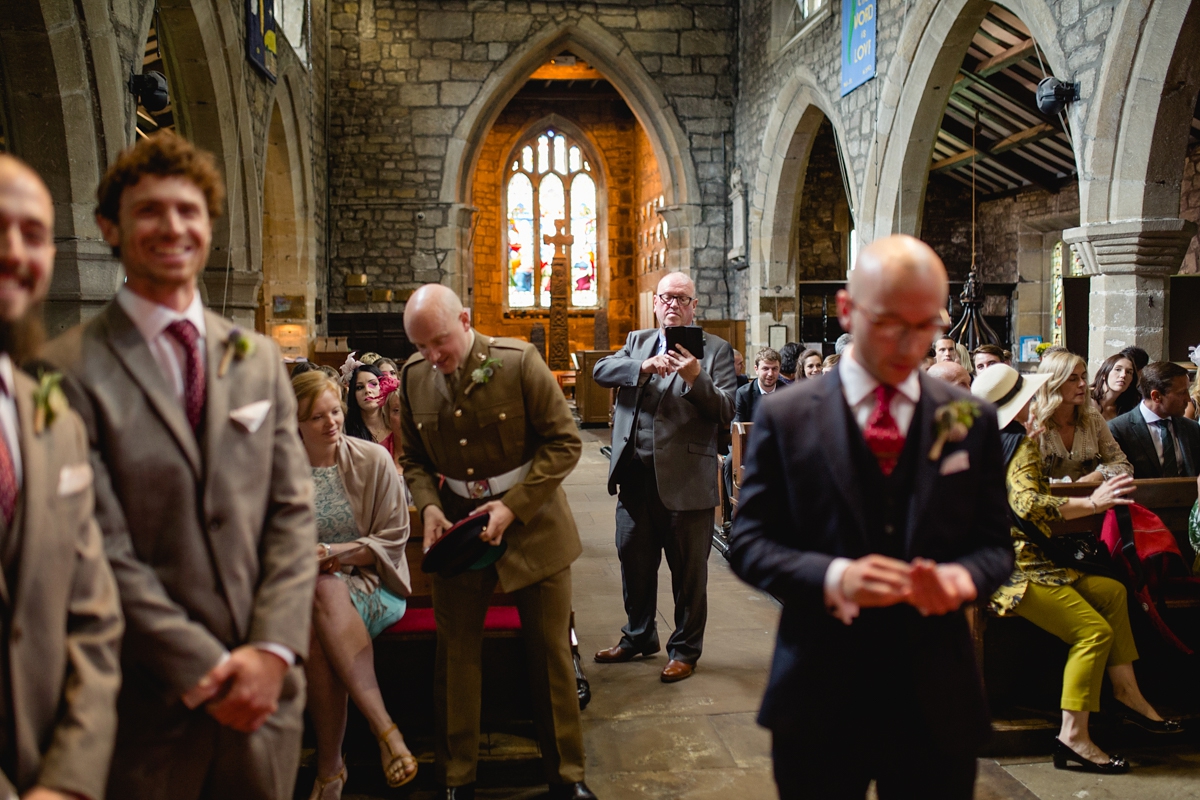 Alex looked very dapper in a navy checked suit from Reiss, worn with a herringbone cotton double cuffed shirt and cherry red Dr Martens boots, paired with mustard socks.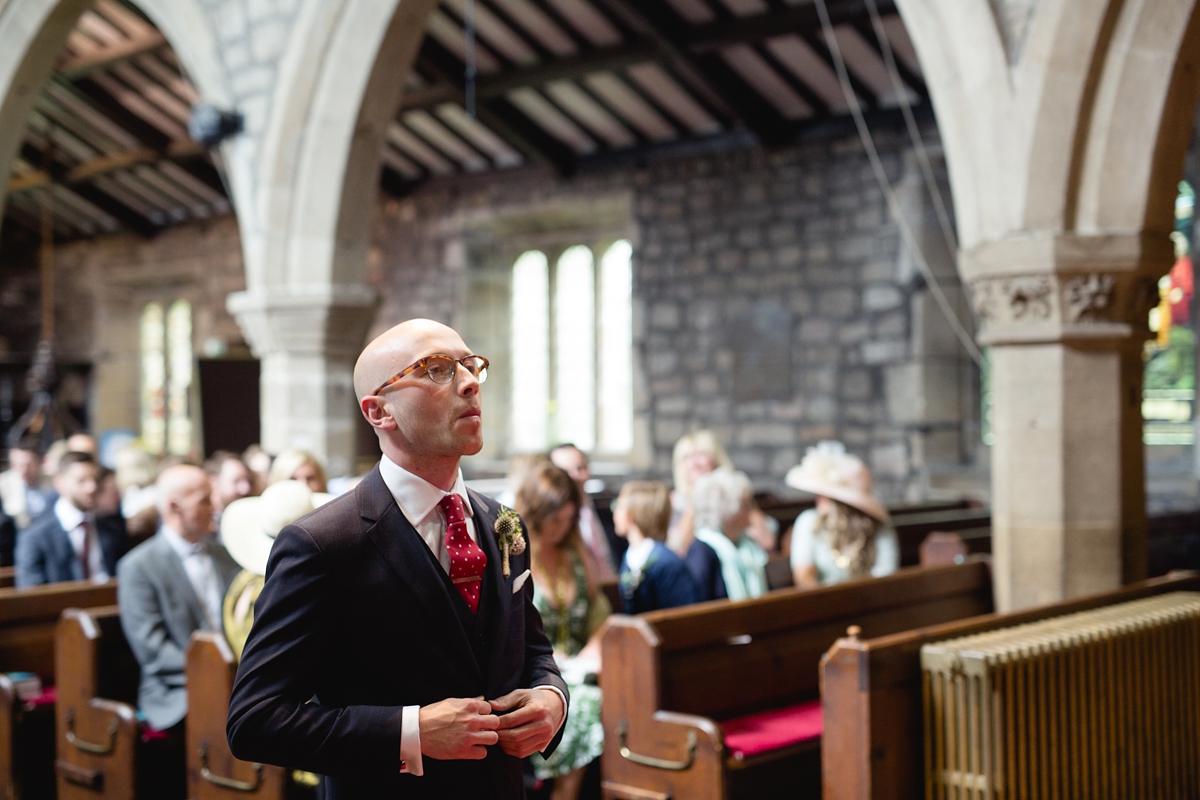 "My Dad walked me down the aisle to Pachelbel's Canon in D.  We both found it an emotional experience and something I will treasure forever."
"We said the traditional vows.  For both of us this was our favourite part of our day and sharing those words with each other held so much meaning, especially surrounded by so many people we love."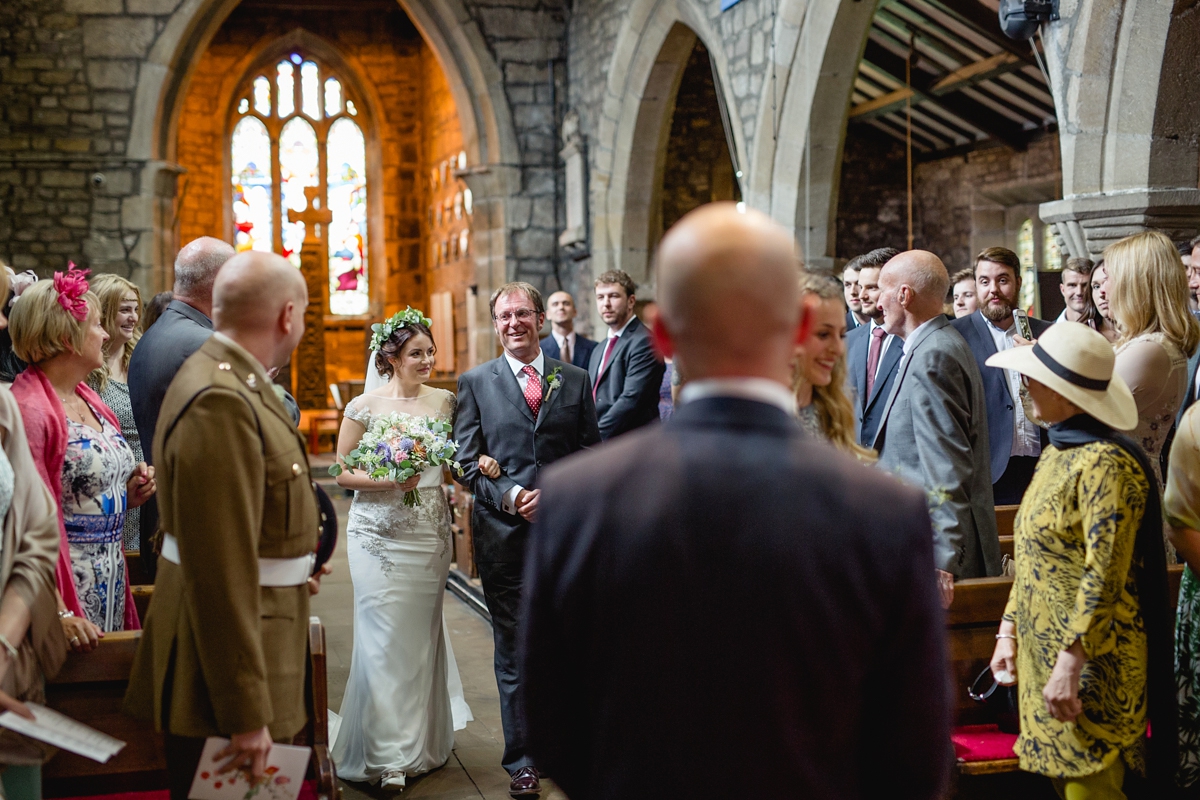 Alex's brother Sam read E E Cummings 'I Carry Your Heart' and one of the bridesmaids, Jazz, read from 1 Corinthians 12.
"The service was incredibly special.  Saying our vows and becoming man and wife is what it's all about after all.  Being surrounded by the people we love and celebrating with them was so important to us and it made our day a celebration of love."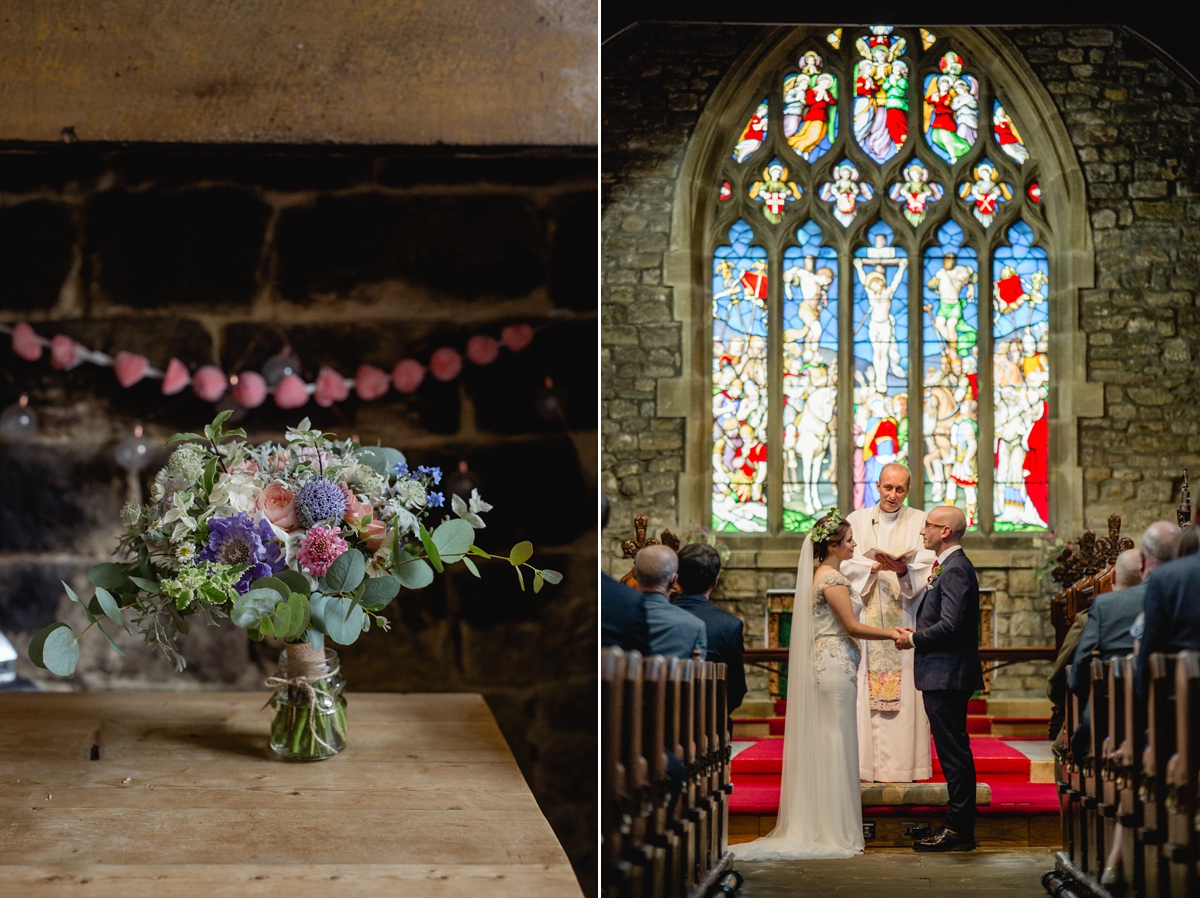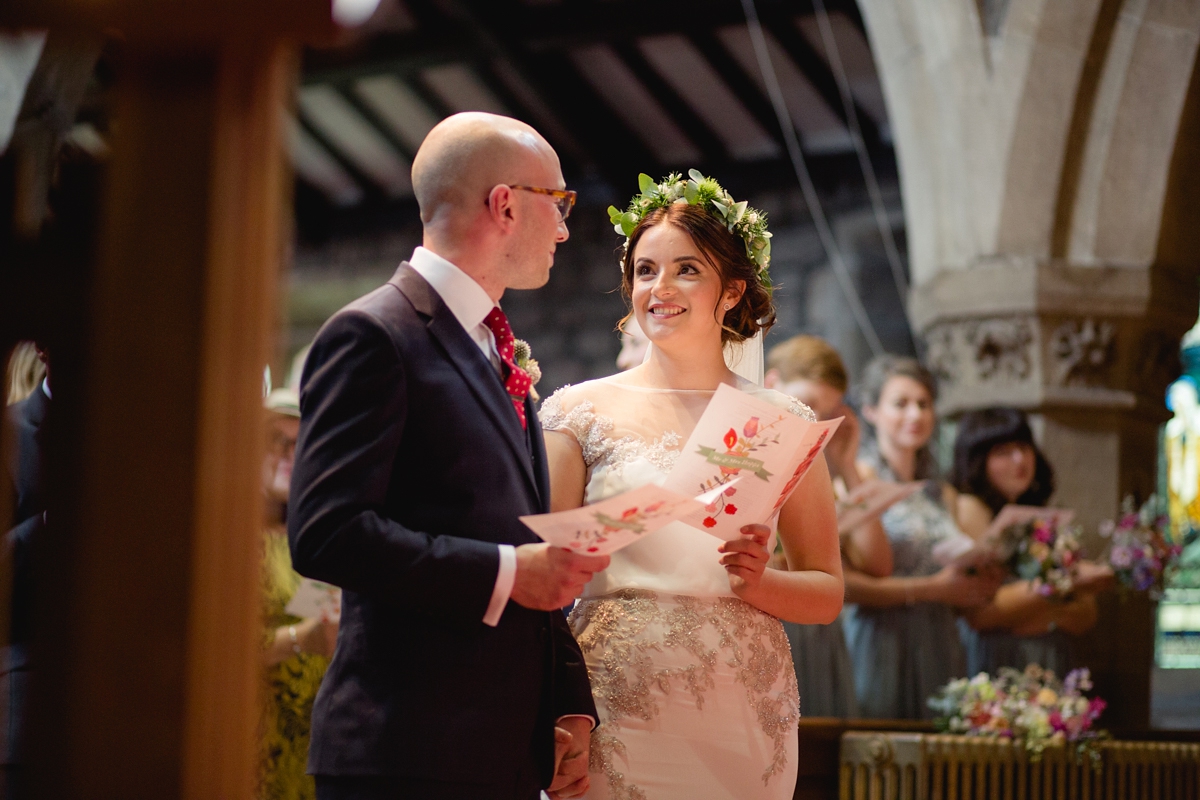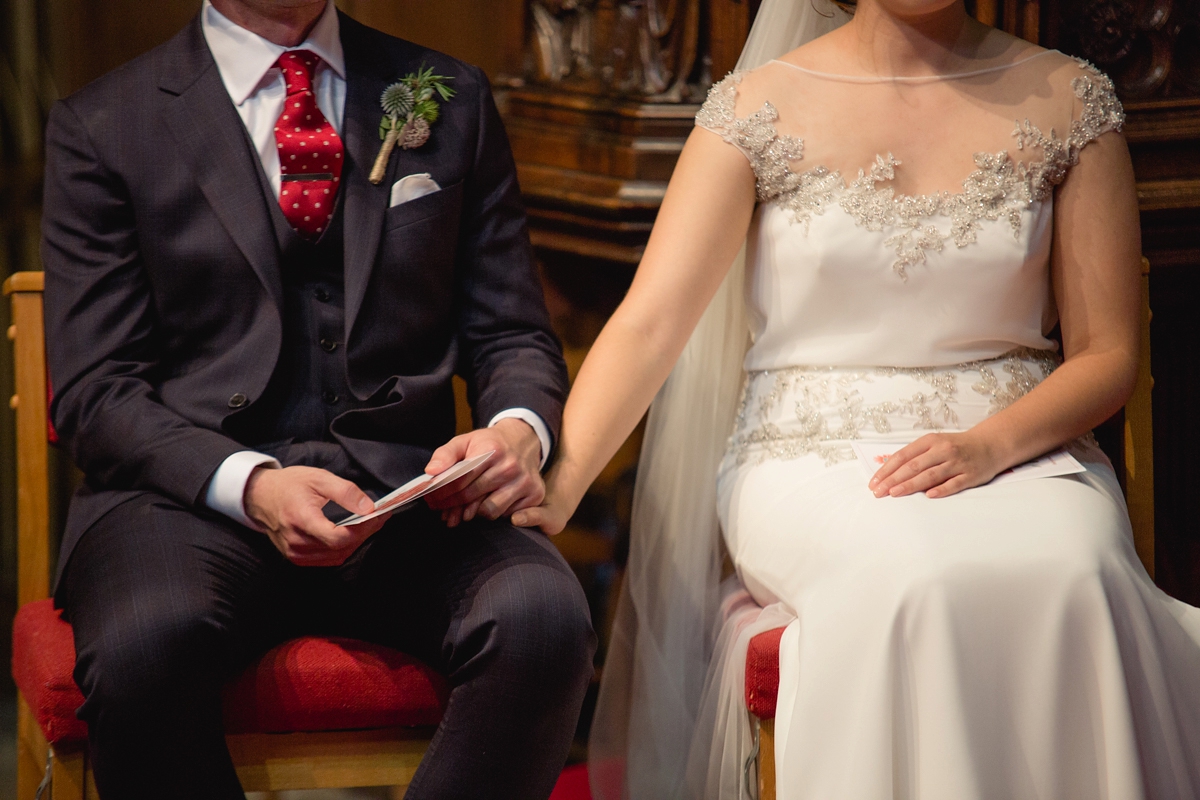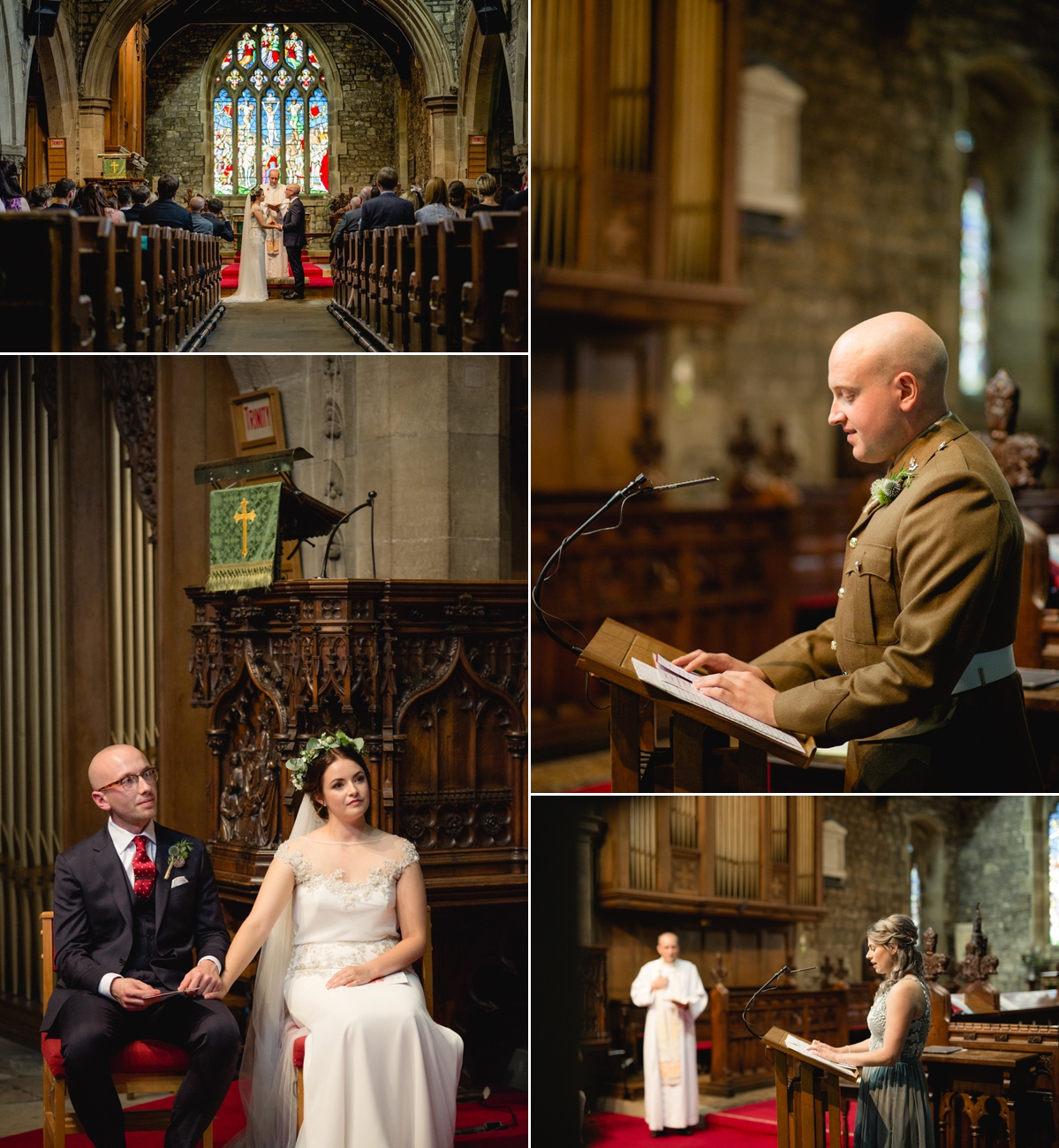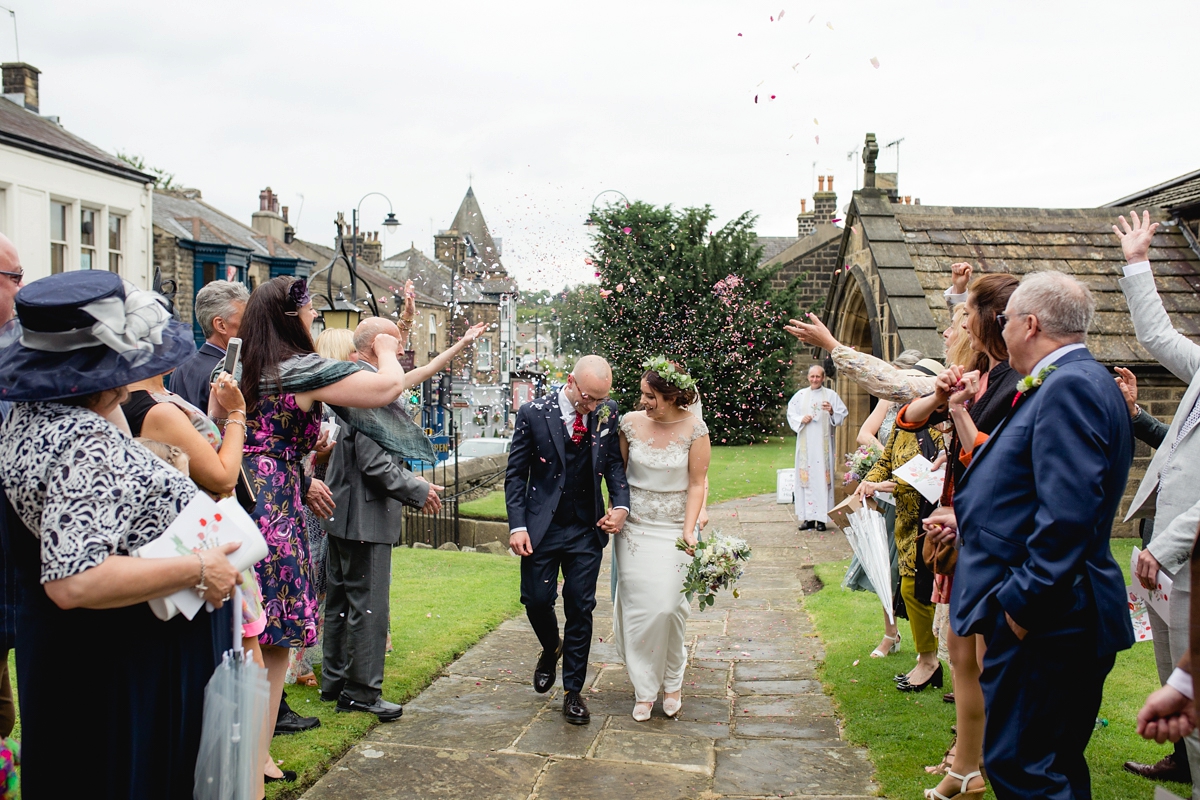 Today's beautiful and evocative photographs are the work of the splendid Mark Newton.
"Where do we start about Mark?  He was awesome.  From the moment we met up with him to speak about our feelings and ideas about how we wished our wedding photos to look he nailed it.  He put us at ease instantly, putting any concerns we had about being in front of the camera to rest. On the day he not only took masterful photos that we will cherish forever, he also managed to put everyone at ease and even went as far as helping the day to run smoothly."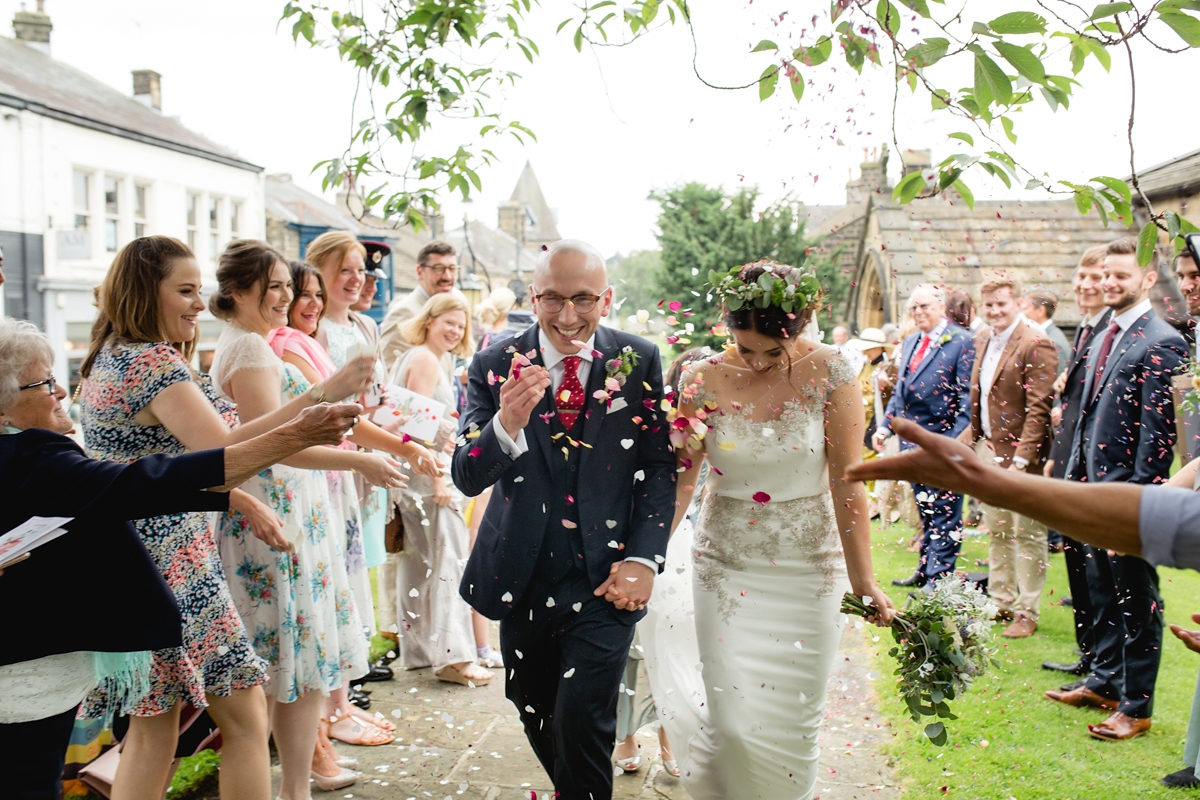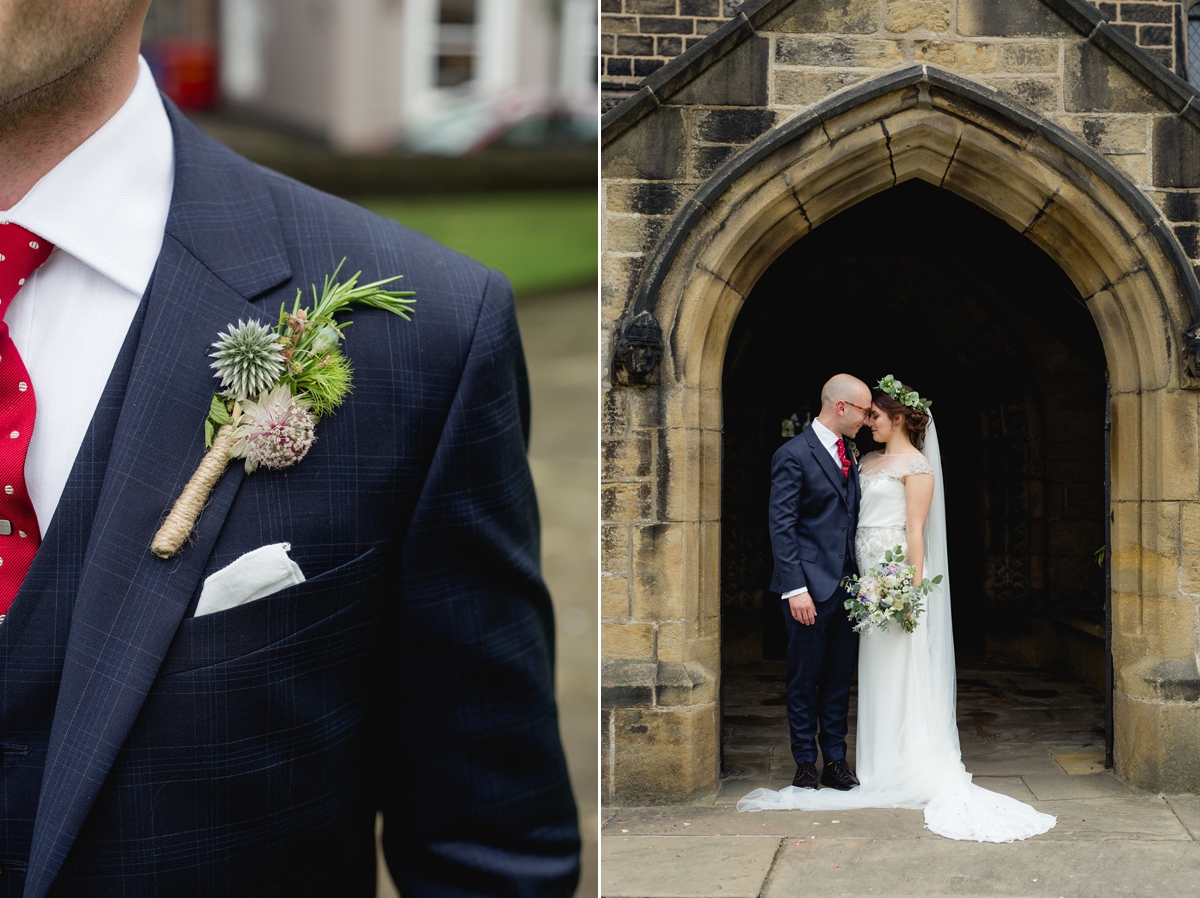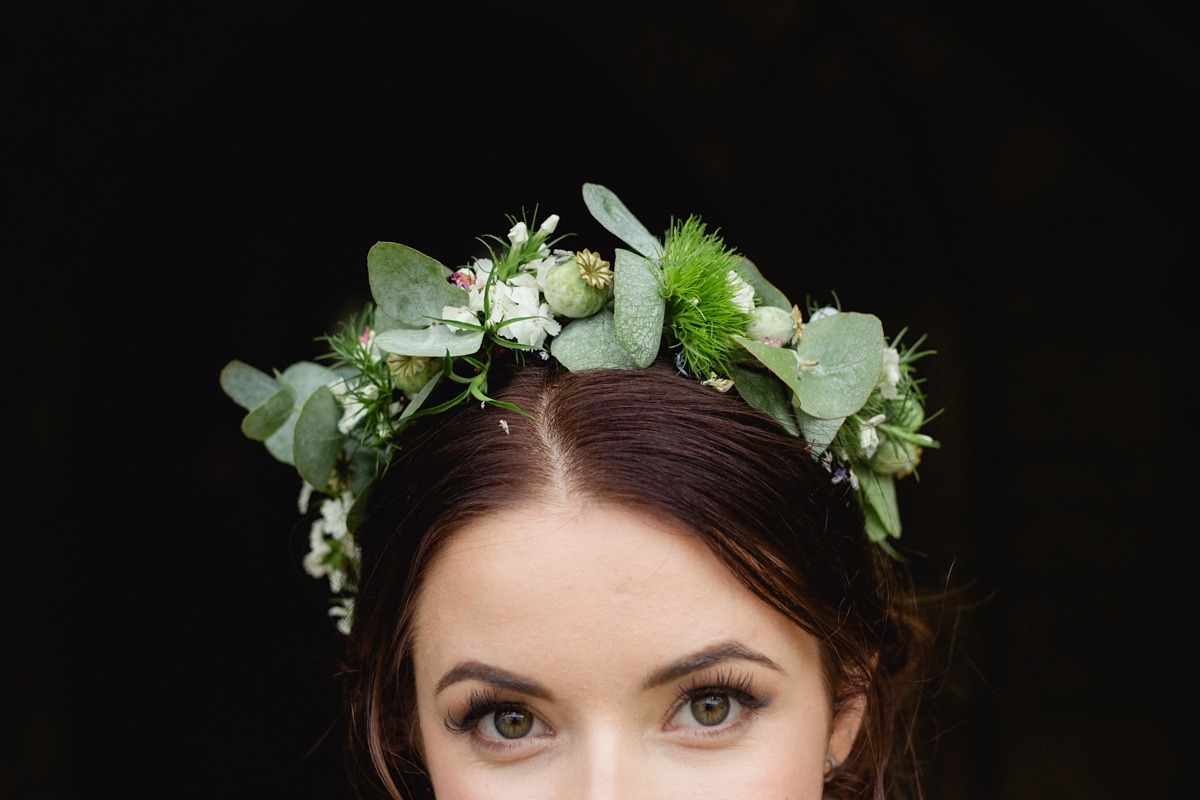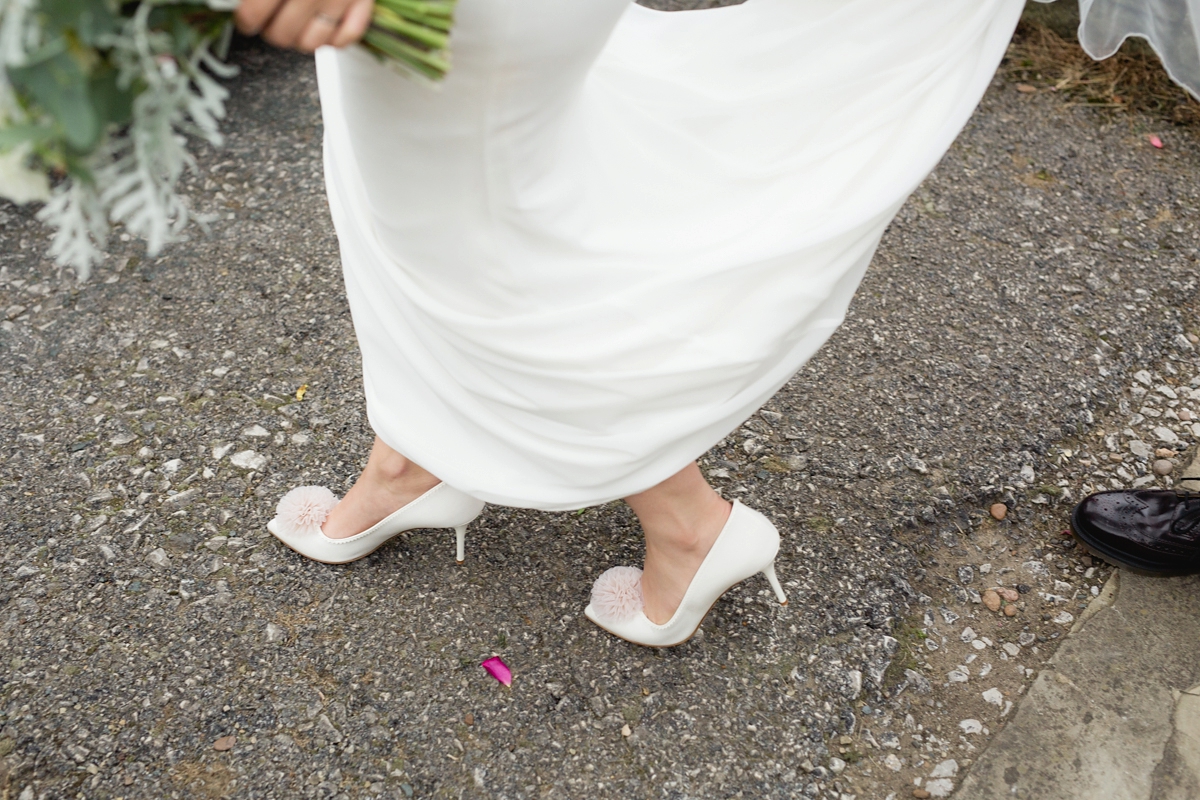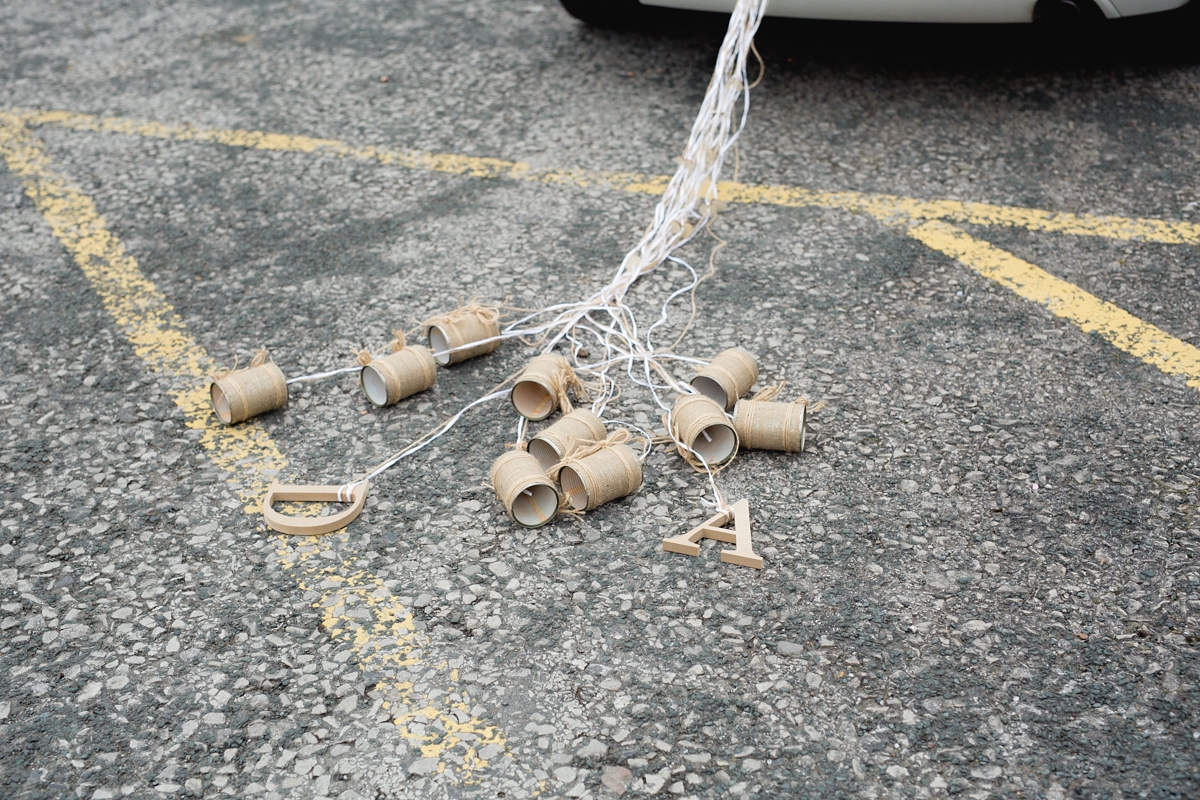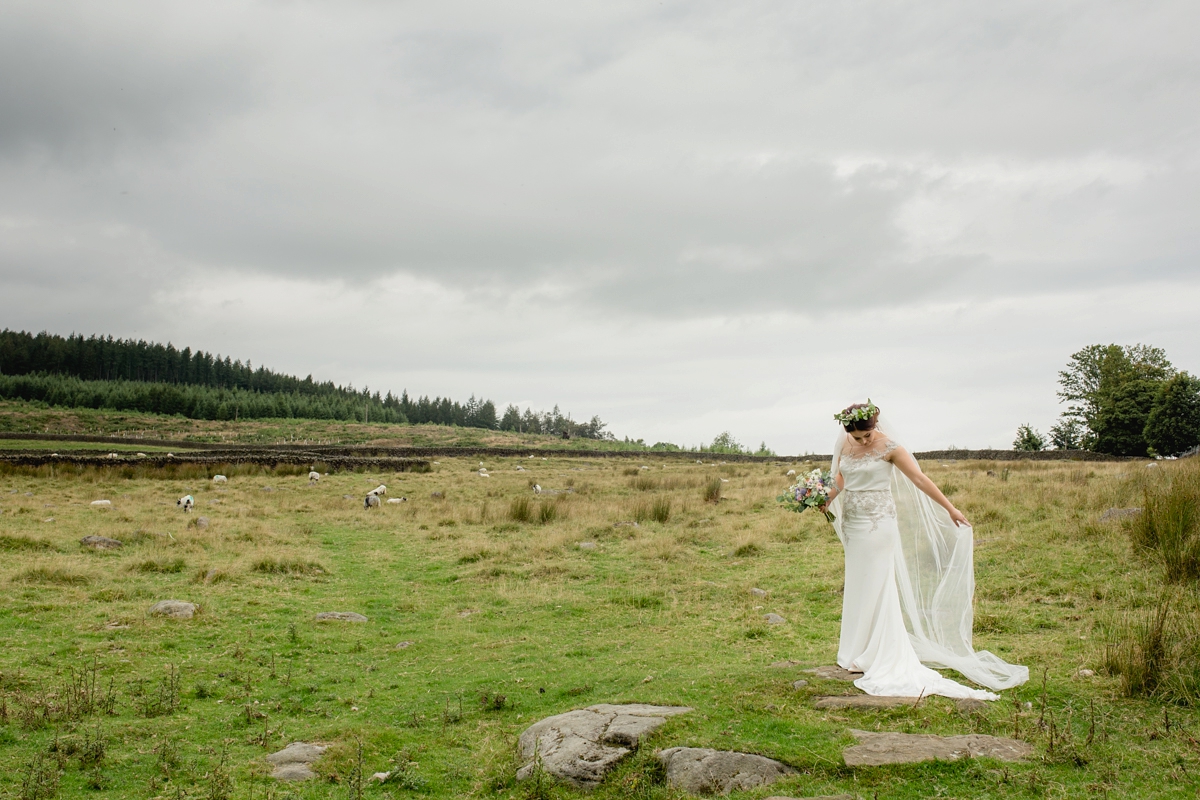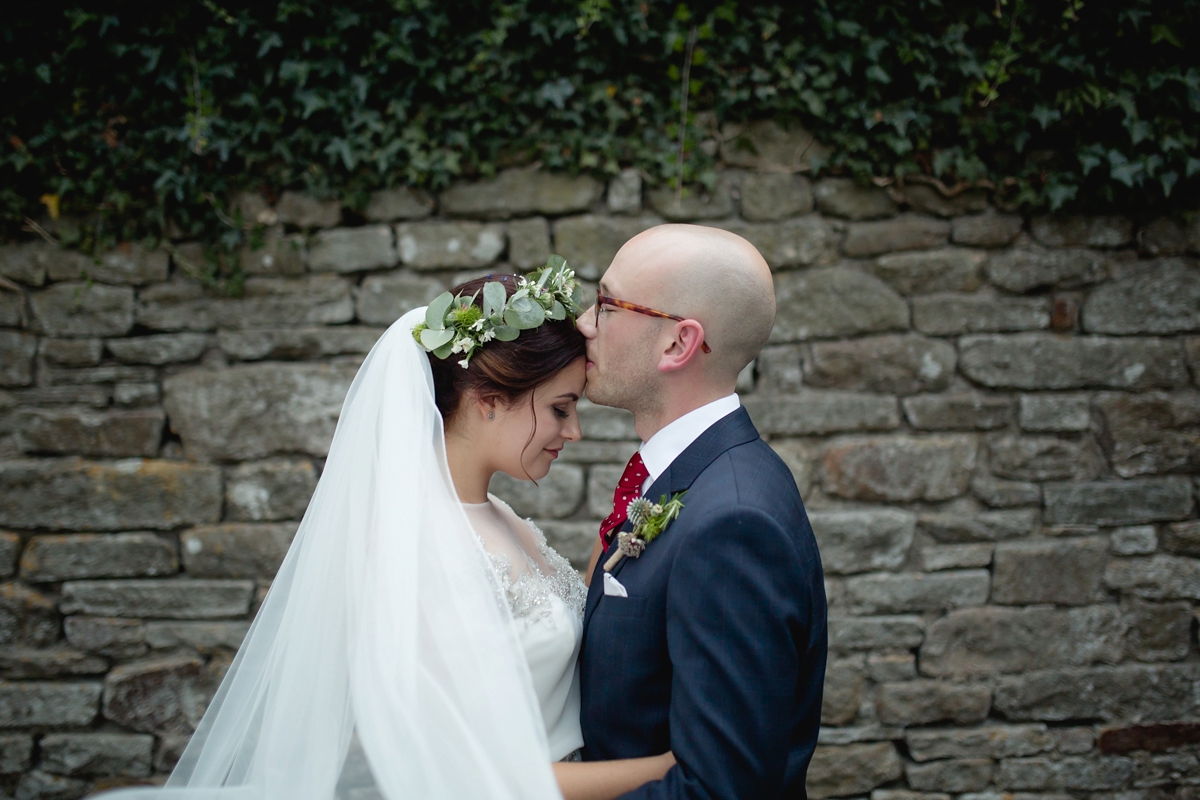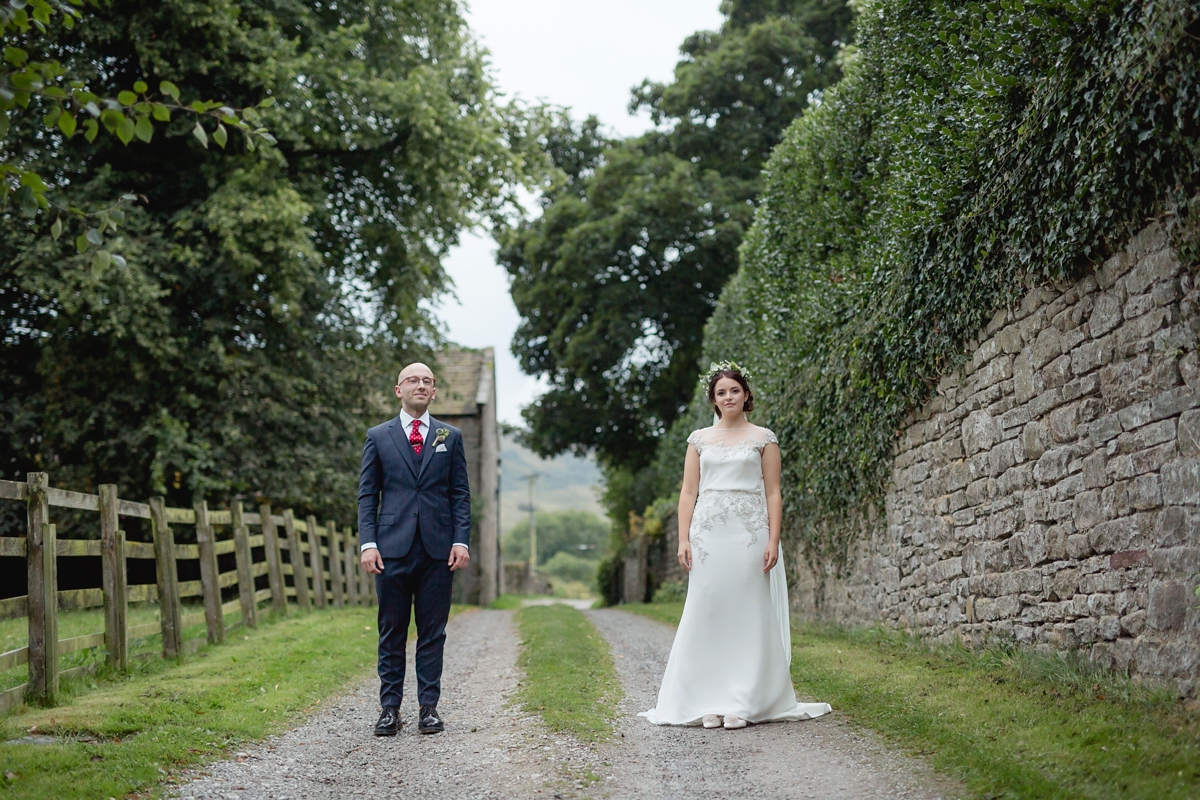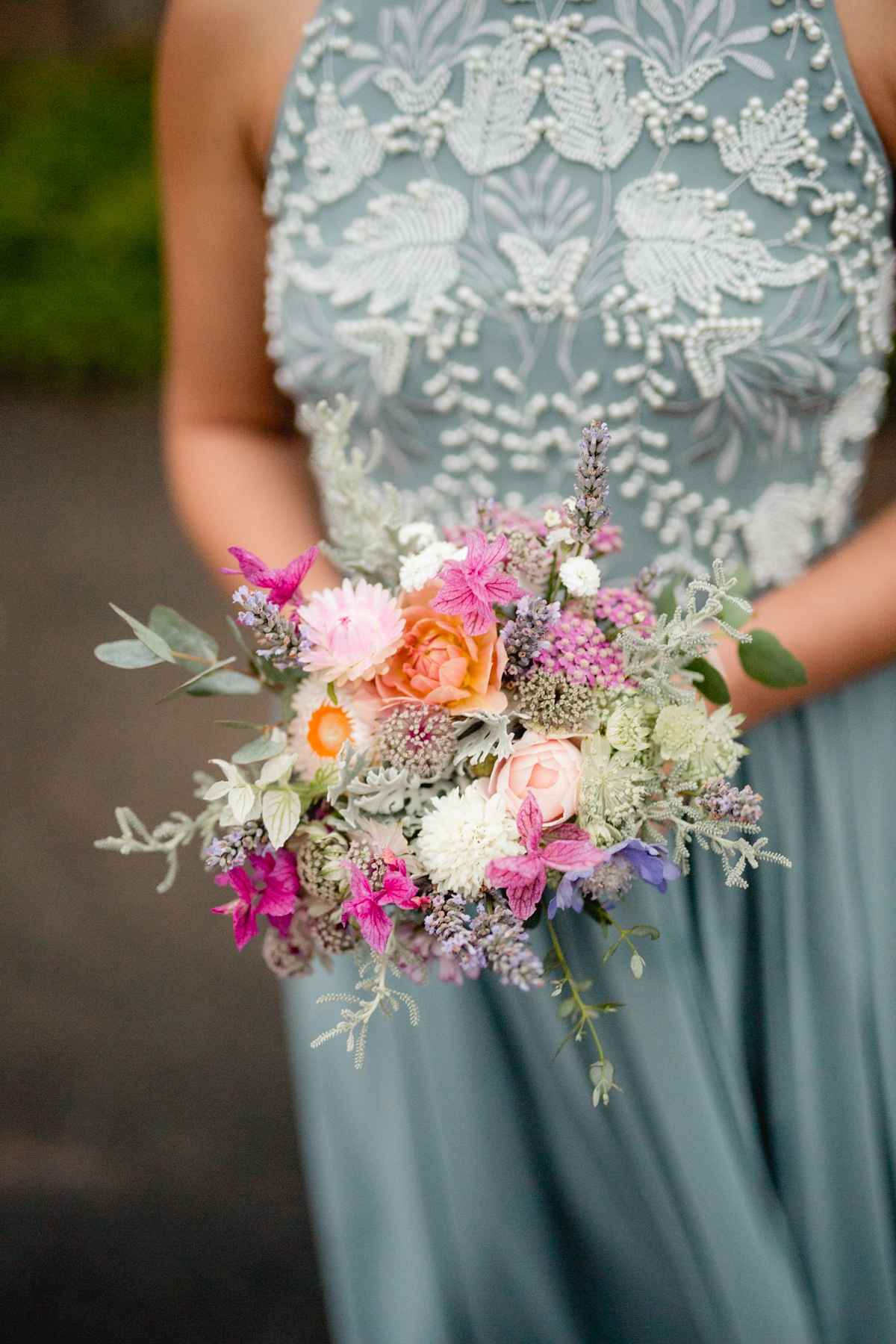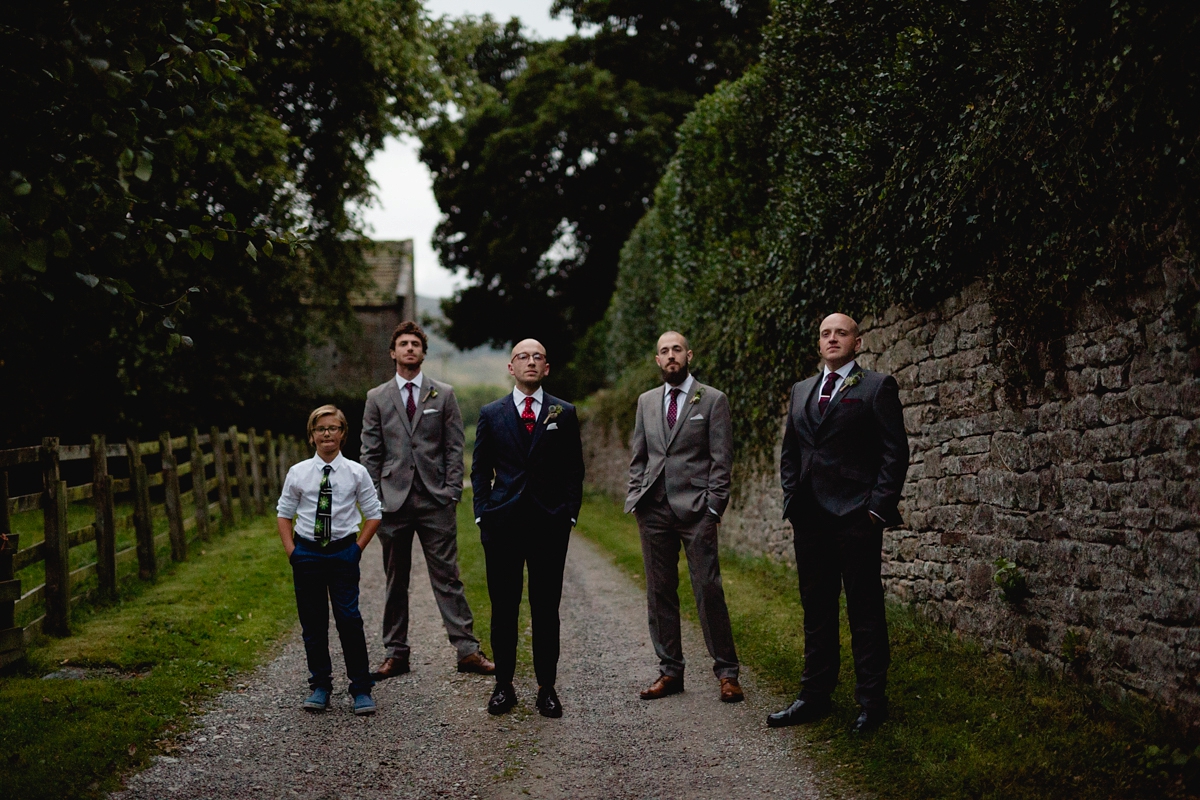 "With the help of our friends and family we decorated the hall the day before, which actually ended up being a lovely part of the wedding process. Having everyone together creating something we had imagined for nearly a year was very special. We strung fairy lights from the ceiling, hung numerous paper pompoms (one of the bestmen and bridesmaids never want to see another pompom in their lives!!) and the flowers were also a focal point."
"We had wooden discs on the table (which were provided by one the best men who is a tree surgeon) and lot of candles- we are big fans of the right lighting."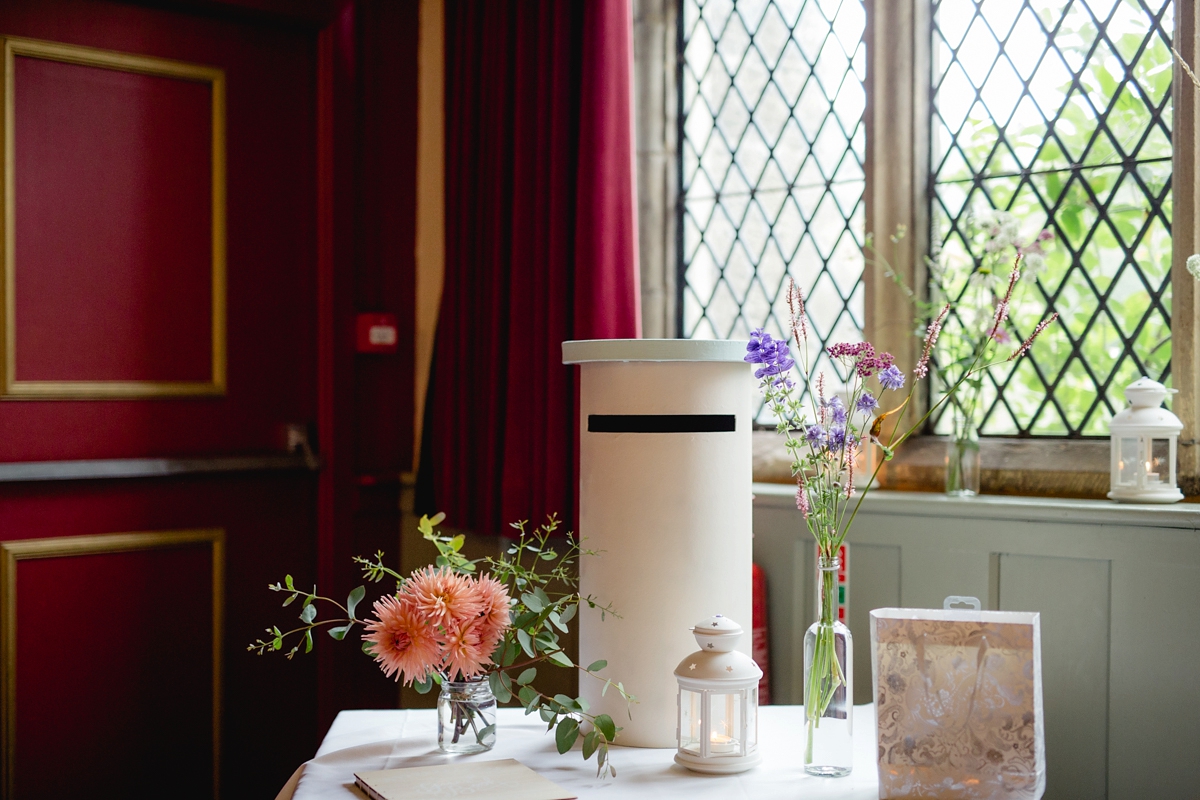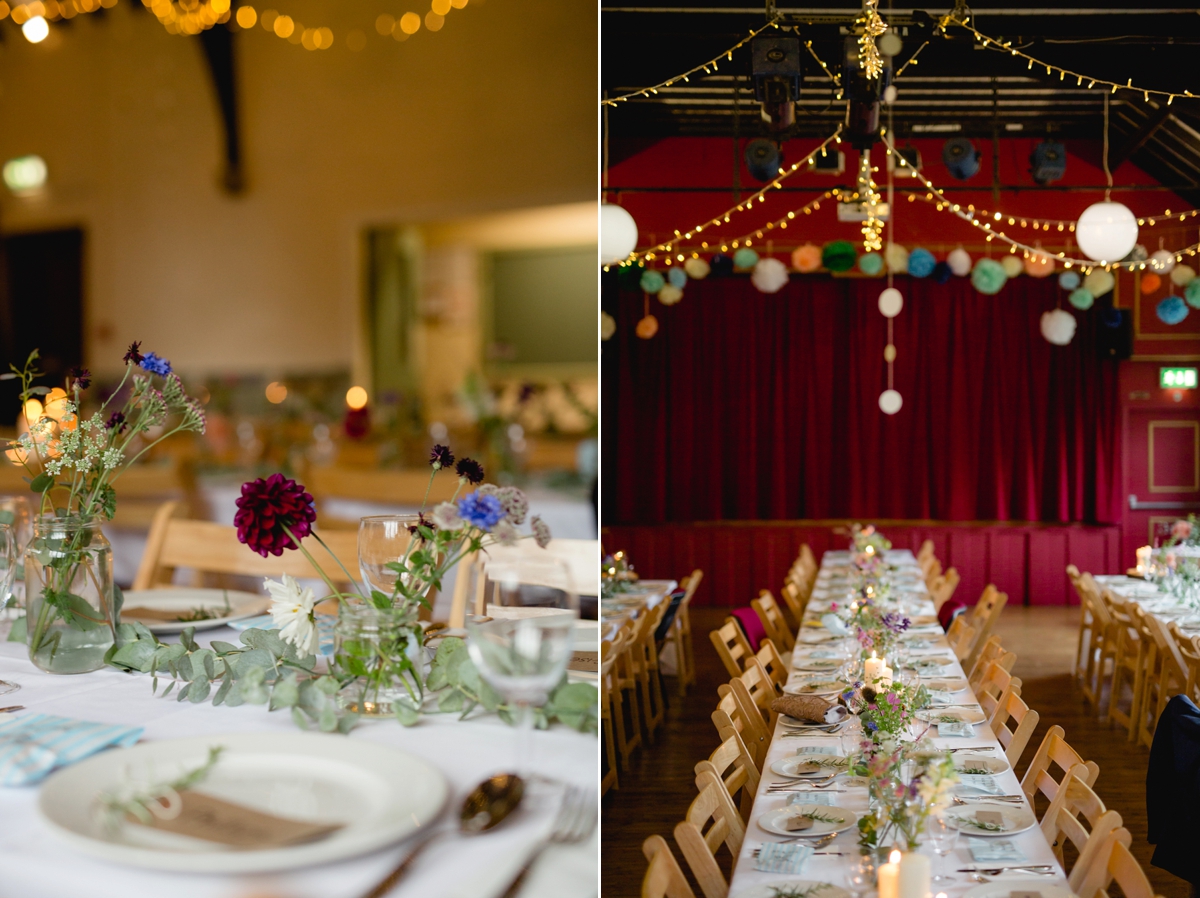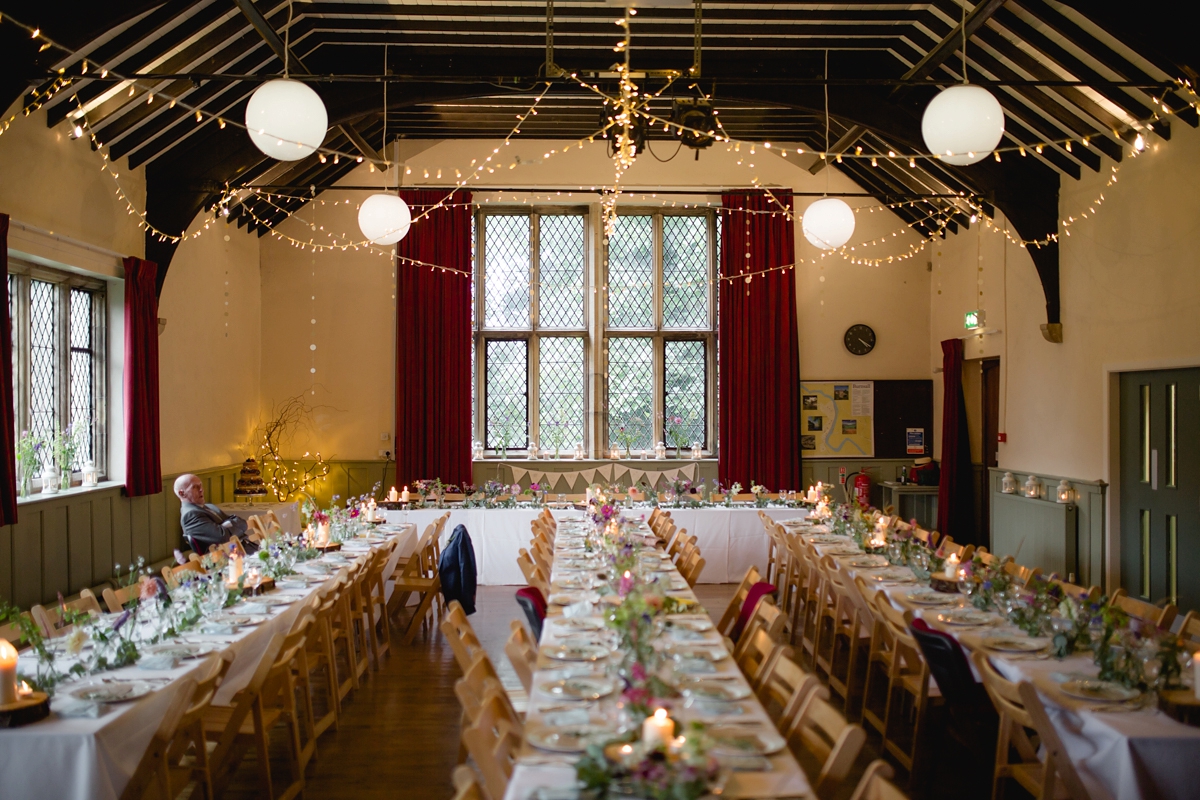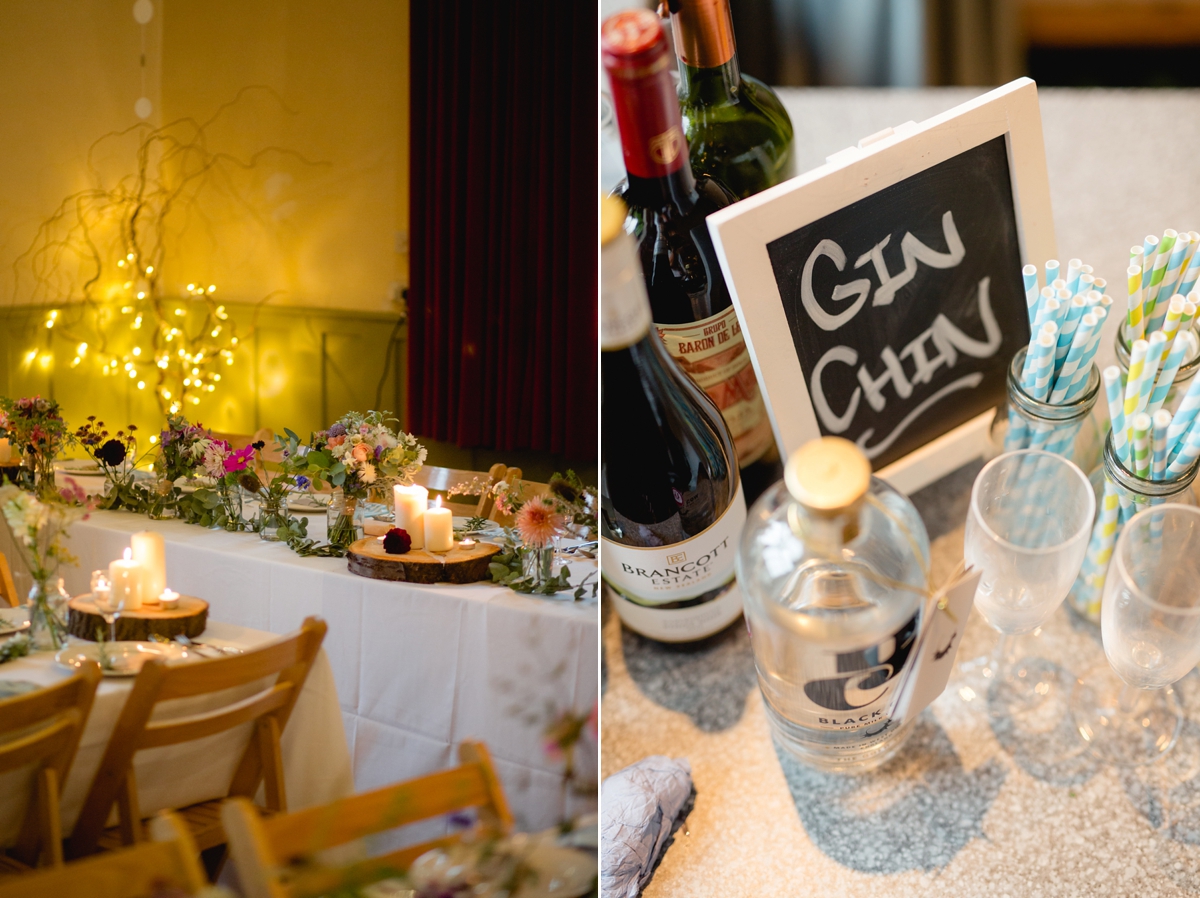 The beautiful cake was made specially by Daisy's stepmother.
"We did our wedding on a budget.  It's important to me that couples planning a wedding know that whatever the budget you can have the day that you wish for.  It may not look like someone else's wedding on pinterest but it will look like your wedding, which means it will be perfect."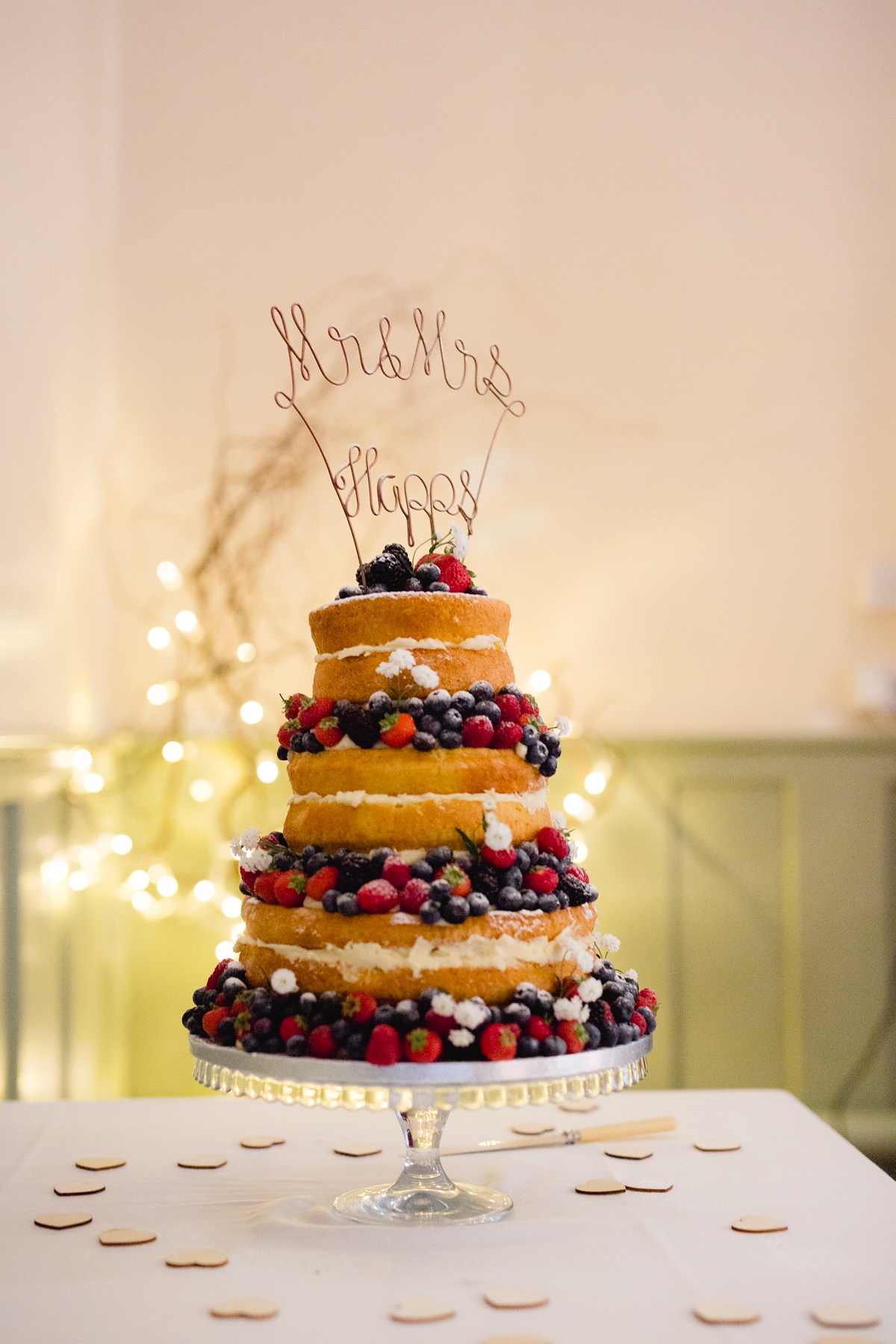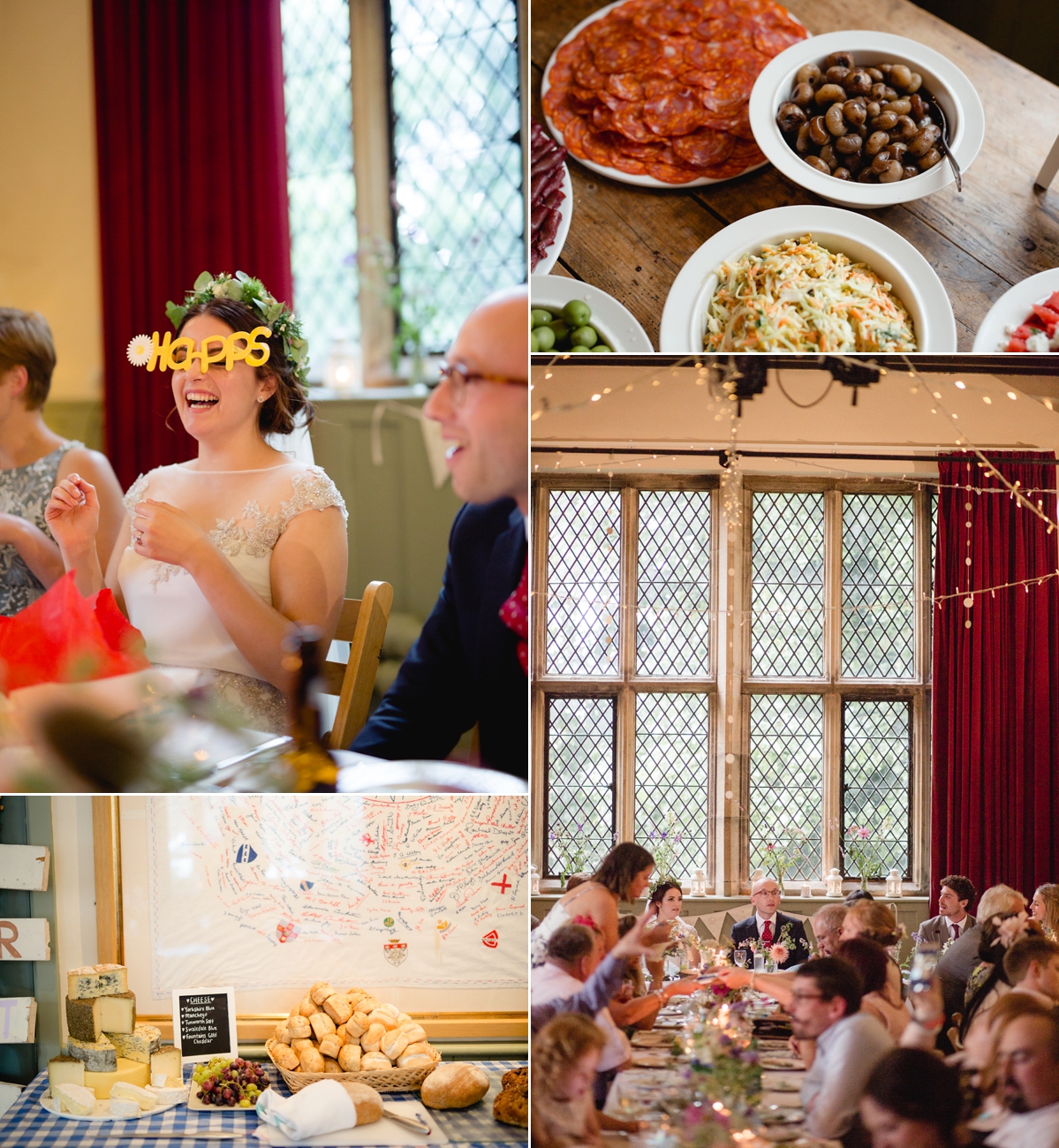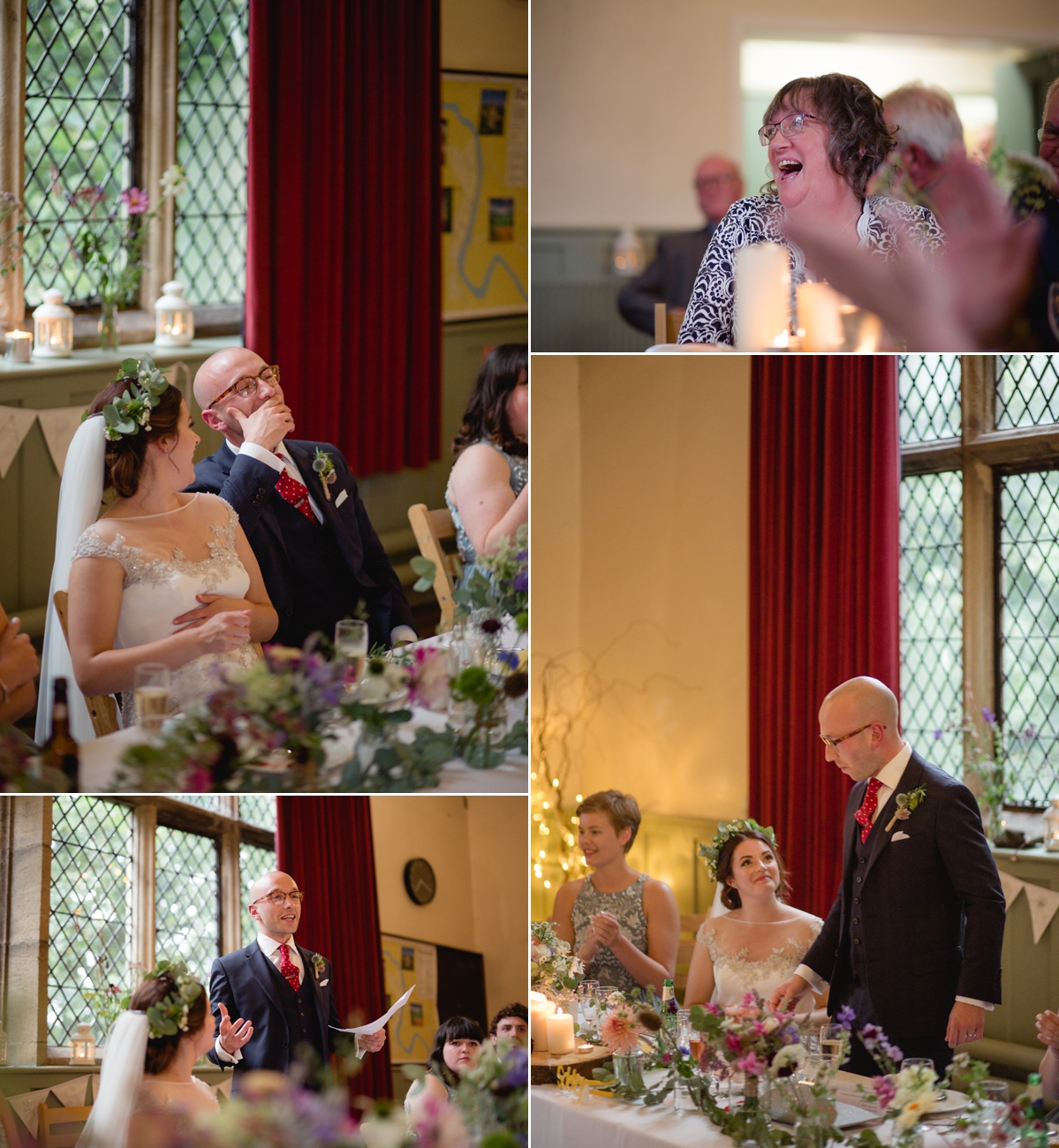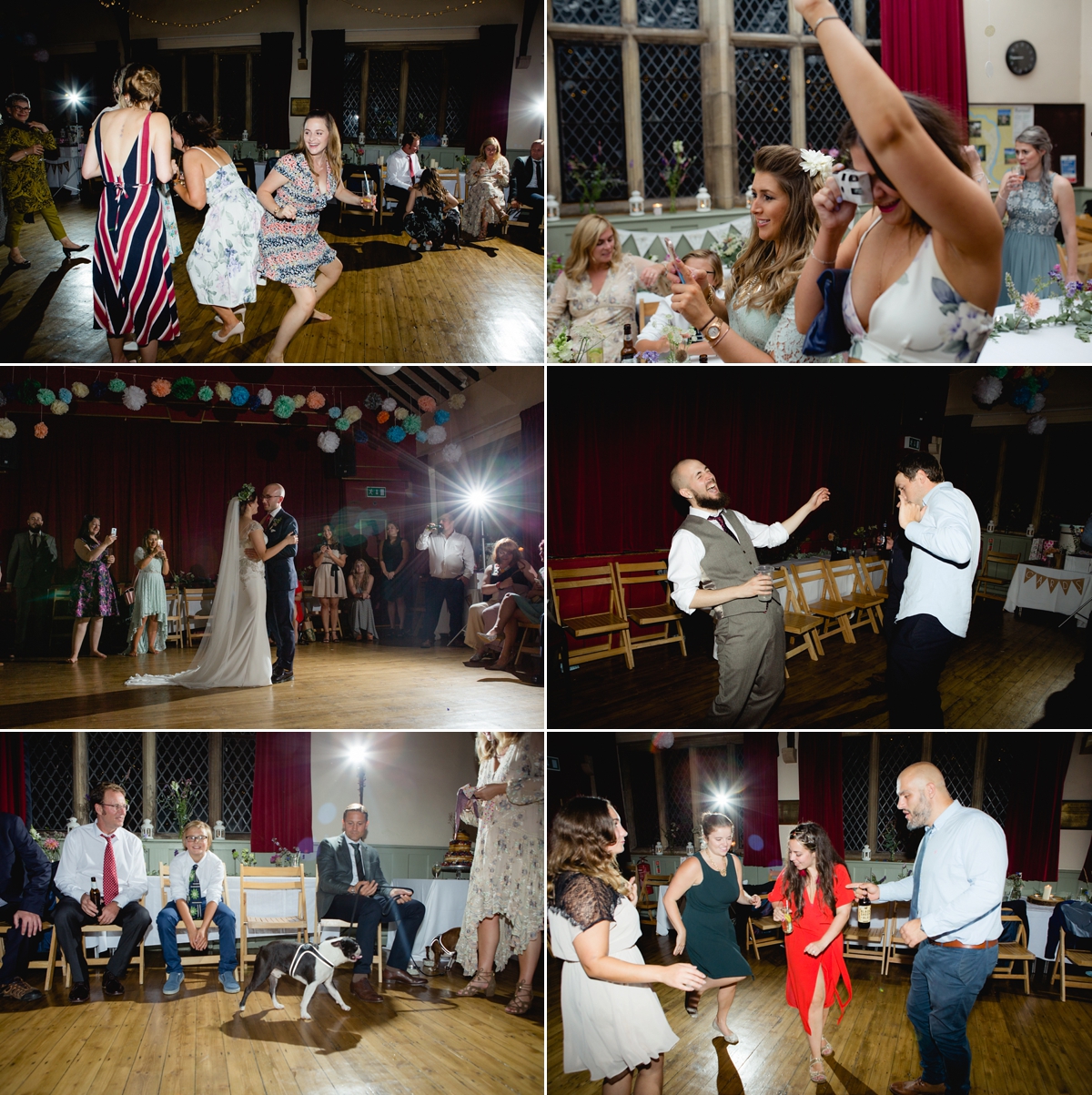 Words of Wedded Wisdom
"Whatever you worry you haven't done, whatever you think you might need, whether you worry your dress won't fit or people will really notice the sign you didn't have time to make, I promise you it won't matter."
"There will be you, your new husband and all these wonderful people around you- that's what matters.  Enjoy it.  Take time with your husband.  Dance and enjoy it because it doesn't last long and it won't be those little worries you look back on with fond memories in years to come."
Huge thanks to Daisy and Alex for sharing this lovely day.  Isn't Daisy's dress just fabulous?  Take a look here for more Love My Dress brides wearing Enzoani gowns.
Much love,
Shona X