When wedding season and holiday season combine, it's a truly beautiful thing because any excuse to escape with the one you love should most definitely be taken. One of the travel trends that I love the most is the mini moon.
These super romantic, post-wedding getaways are brilliant for so many reasons and today, it's a huge pleasure to be joined by Kelly Mortimer, Group Wedding Director at The Principal Hotel Company who shares my adoration of the mini moon. If you're looking for an idyllic spot for your mini moon (or even for a loved-up break if you can't wait for your wedding!), then read on as The Principal Hotel Company's portfolio includes some hotels that really have to make it onto your mini moon shortlist. Here's Kelly to tell us more…
Oxford English Dictionary: A short break spent together by a newly married couple, typically in advance of a longer holiday to be taken at a later date.
For my own wedding, a mini moon was absolutely non-negotiable! Firstly because we planned our wedding in just a few months ("why wait when I know what I am doing" I laughed… But that's another story). Mostly I wanted a mini moon as I wanted to really enjoy our "proper honeymoon" and avoid the PWBs. Being in the wedding business, I am all too familiar with the reality that is the Post Wedding Blues. Such excitement and delirious happiness across the wedding and honeymoon is followed by a swift bump off of cloud nine and back to reality.  My way round this was an immediate mini moon followed by an exciting multi-stop honeymoon a few months later. We even left the planning of the honeymoon until after the wedding.
So, following on from our family breakfast the day after the wedding, we left from our venue, the car smashed full of gifts, table plans, keepsakes and left over flip flops and off we went for 3 days in the romantic Cotswolds. We were exhausted, in love and a little bit hungover! The three days of chilling out and relaxing was absolutely perfect. We reminisced about the wedding, looked through the guests' social media posts of the day and generally just enjoyed being married.
I cannot recommend a mini moon highly enough. We didn't experience any of the PWBs as we were too busy with the next exciting task of planning, and going, on our dream honeymoon a few months later (and saving up a few more pennies!).
With this in mind here are a few of my top recommendations for mini moons in the UK:
The Principal Edinburgh – 0131 225 1251
Edinburgh is an amazing city, so much romance and steeped in history. With great train and plane connections, The Principal Edinburgh is one of my top choices. The building dates back to 1775 and has recently had an epic transformation into the incredible hotel it is today. Beautiful bedrooms and 5 star service ensure this mini moon will be the perfect place to celebrate your first days of married life.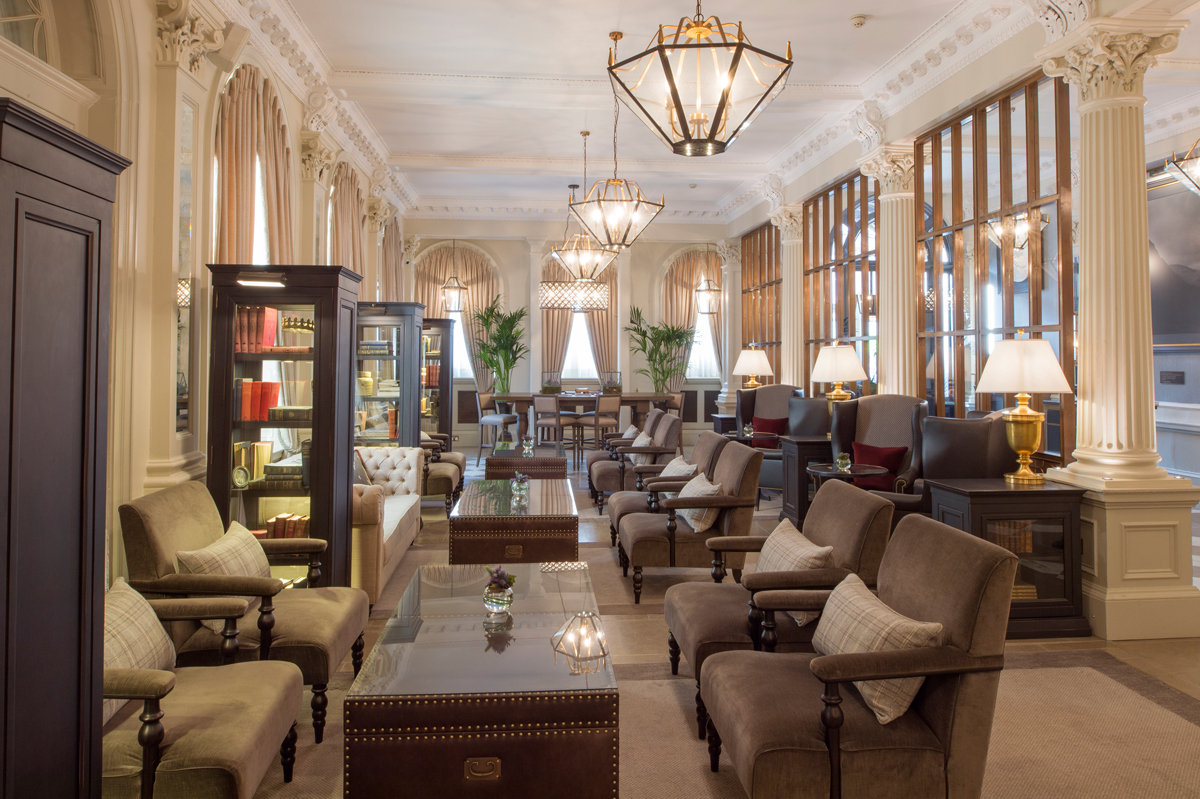 The Principal York – 01904 653681
The Principal York is literally steps from the train station and is a brilliant base from which to discover the historic city of York. The grandeur of late-Victorian architecture will sweep you off your feet, especially on the incredible staircase (mini moon selfie anyone?!).  Recently redesigned from head to toe, this grande dame will leave you wrapped in romance from the moment the butler opens the front door…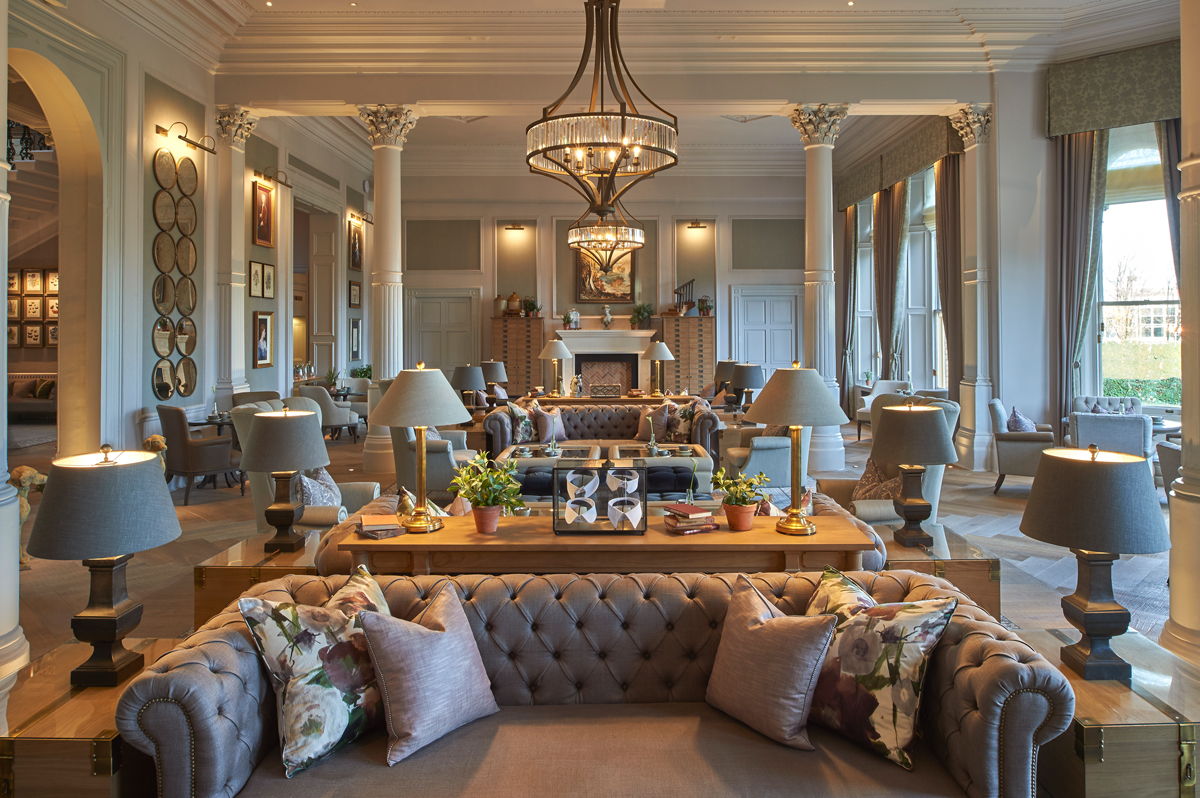 De Vere Tortworth Court, Cotswolds – 01454 260268
30 acres of grounds at the southern fringes of the Cotswolds stands De Vere Tortworth Court. With history dating back to the 11th Century this castle style hotel has recently undergone a multi million pound refurbishment. 20 minutes drive to Bristol for exploring or simply relax in the spa and pool before a romantic stroll around the estate.
De Vere Beaumont Estate, Windsor – 01753 640000
The story of De Vere Beaumont Estate is a very British one; a tale of democracy, royalty, education and religion. At its heart, sits an 18th-century mansion, a chapel and a Georgian white house in 40 acres of parkland grounds. Just three miles from the Royal and historic city of Windsor, De Vere Beaumont Estate is the ideal base for relaxing or exploring further afield.
St David's Hotel & Spa, Cardiff – 02920 454045
Presented with a 2017 Gold Award by Visit Wales, this hotel makes a bold statement on the waterfront, with its glass-fronted façade, private balconies, floor-to-ceiling windows, and iconic setting on Cardiff Bay. The Marine Spa is a world-class retreat, ranked amongst the top five spas in the UK by Condé Nast Traveller.  A new restaurant is set to open this summer with panoramic views of the bay at sunset, romance doesn't get better than this!
________
Wow Kelly! What a fabulous collection of hotels and I have to say that a mini moon at any of those wonderful locations would be the perfect post wedding treat. I didn't think it would be possible but I'm in love with mini moons even more right now…
To find out more about The Principal Hotel Company and their spectacular selection of hotels, simply visit their website (and be prepared to want to pack your bags!)
Love,
Tamryn x