Oh well goodness me, this is the most perfect weekend treat! As you might already know, we're huge fans of London boutique, Blackburn Bridal and we've often said that owner Russell is the font all knowledge when it comes to bridal fashion.
So, can you imagine how thrilled we are to share Russell's latest collection, Summer Love, here on Love My Dress? We're more than a little smitten with the new designs from Blackburn Couture and here's Russell himself to tell us more…
"My new collection for Blackburn Couture is called 'Summer Love' and it features a beautiful selection of less formal dresses for today's modern bride who's looking for a beautiful dress as a celebration of her love!"
Photography by Claire Graham
"I wanted to produce a collection that inspires women who are looking for a dress and I wanted my designs to reflect more of their personality and personal style. You'll see that these new dresses have a relaxed feel and individuality that translates to today's modern fashions. They're perfect for the trend-inspired bride."
For this collection, Russell was totally inspired by fashion and trends so you'll notice plenty of modern styling cues that have been translated into the dresses themselves. There's a real focus on key features too and I'm in love with the neckline shapes and the silhouettes of the dresses – can you just imagine how flattering these will be to wear? I can and the thought is making me very happy indeed.
There are so many standout features in the collection in terms of fabrics and embellishments and again, these have all been selected with care by Russell to meet his exacting requirements and to create even more personality in each dress:
"I've used delicate lace applique and textured embellishments in the Summer Love collection. There are also delicious fabrics such as chiffon, silk crepe and soft silky tulle couples with a cool mix of modern styles that have just a touch of tradition! The bride I have in mind for these dresses is a woman in LOVE! I think this translates through the whole collection and into the images too."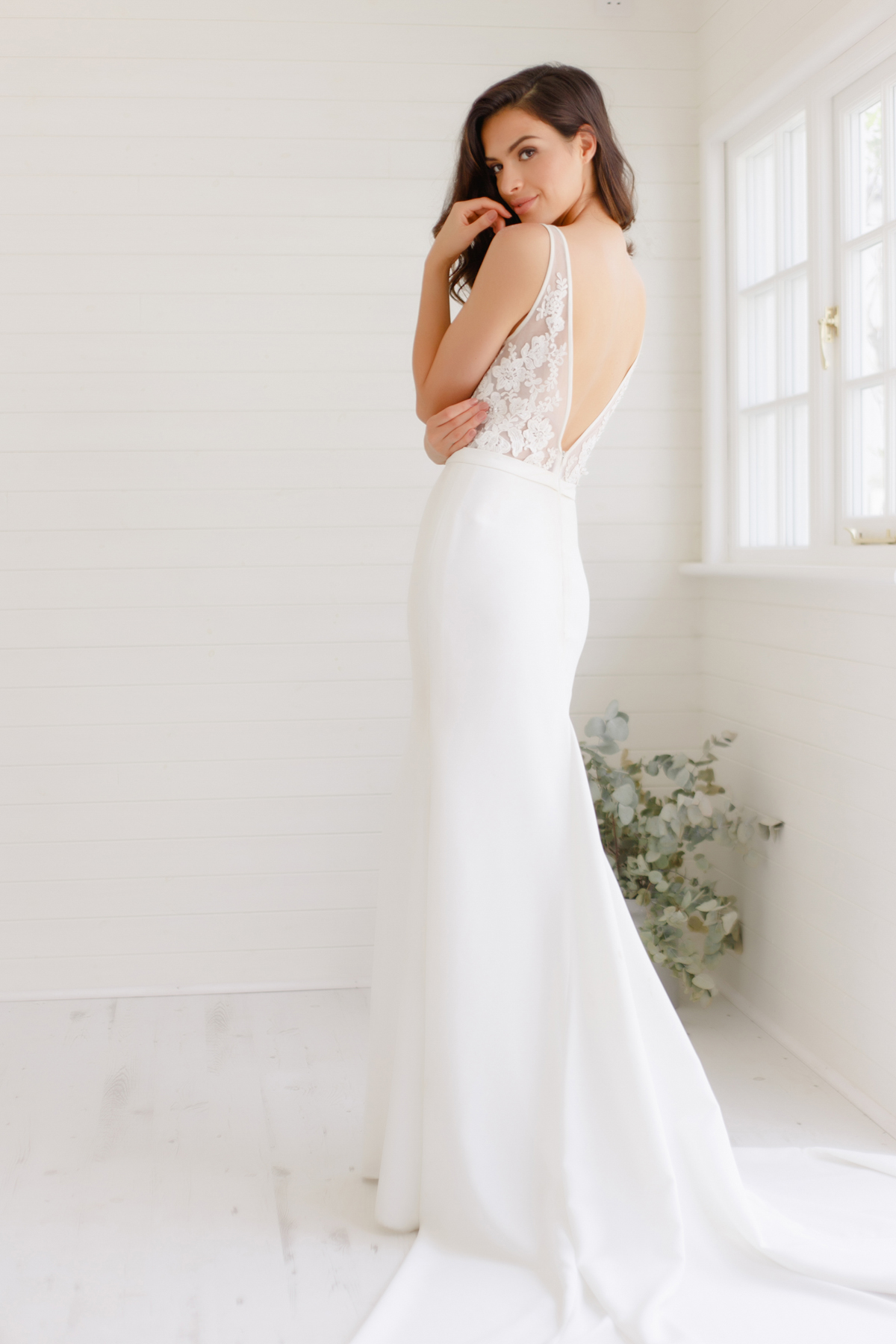 "I focus on the design of each dress first and then I source the fabrics and embellishments that I feel match the look and style of each dress. I love to design dresses that reflect a woman's personality therefore each gown is unique and tells its own story."
And there are so many beautiful stories in this collection. I love the floral illusion bodice on Buttercup, the deep V front and back in Luna, the figure-hugging glory of Sienna, the delicate charm of Wisteria and can we just talk about Fleur and that thigh-high split? Russell's own favourite is the aptly named 'Summer', which really does reflect what this collection is all about. It's light, relaxed, effortlessly gorgeous and perfectly designed. Such bliss.
To be honest, I'd find it hard to choose which dress to wear and if you're facing the same dilemma, I'll leave you with Russell's wise words that might just become your new bridal mantra:
"Be true to yourself and your own personal style and to your personality. Your dress should be a reflection of who you are and how you want to feel on that day. Remember – 'love the dress and the dress will love you back'!"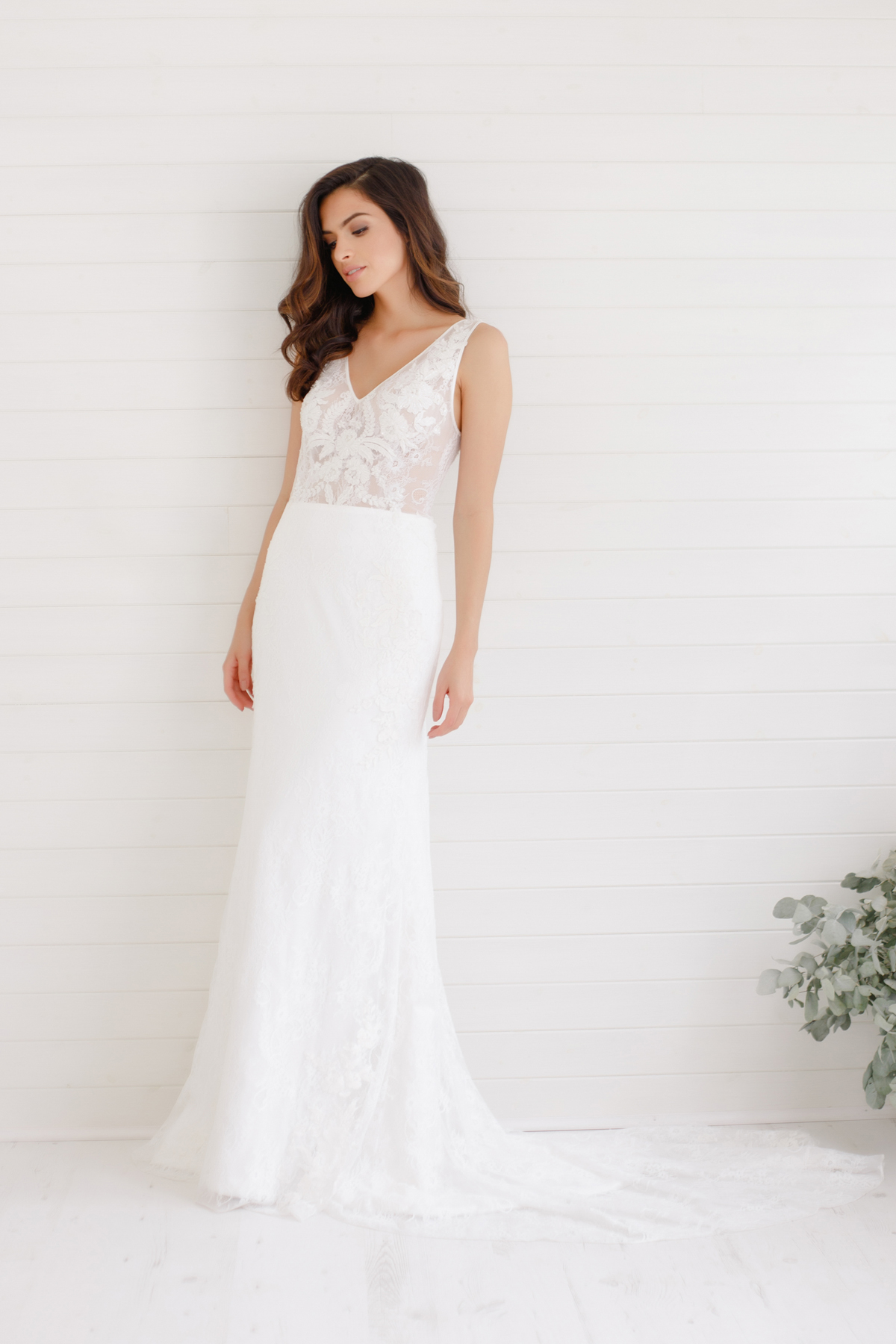 How easy it is to fall for Summer Love by Blackburn Couture.
The Summer Love collection from Blackburn Couture is available exclusively at Blackburn Bridal London. For more information, do take a look at the website.
Love,
Tamryn x
There are no photos with those IDs or post 681436 does not have any attached images!