Happy Friday afternoon everyone, I hope you have a relaxing weekend planned, perhaps you're getting stuck into some wedmin? Whatever you're up to, do take a few minutes to savour this beauty of a wedding.
Kim is a conference manager and she married her beau Jamie, a senior account manager, at the utterly beautiful Lillibrooke Manor in Maidenhead on the 25th of August 2016. I love that they have embraced a vintage tea party feel, it's not overdone and feels very natural. Kim looks spectacular in her tea length dress with birdcage veil so she sets the tone perfectly. The gorgeous images are by Benjamin Stuart Photography.
"I have always been a fan of the 1950s, so we incorporated subtle 50's details alongside the prominent vintage décor to bring a little bit of fun into the afternoon tea theme. We also incorporated the dusty blue colour of the bridal party's outfits into a lot of our décor with golds and pastel colours to ensure the barn had bursts of colour."
Photography by Benjamin Stuart Photography
"Our photographer Benjamin Stuart Photography really understood what we wanted and was a genuinely lovely person. We got on really well from the beginning and knew he would fit into our day perfectly and put our friends and family at ease. He is a photographer who tells a story with his pictures and blends in with the guests, because of this he caught all of the little moments that people forget happened, everyone looks so natural and every single picture I have seen from him is stunning."
I adore Kim's tea length Blue Bridalwear dress from Sophie Grace Bridal. It looks absolutely fabulous on her, especially when she took to the dance floor.
"I went dress shopping with an open mind and ended up trying over 40 dresses. Many dresses I thought would suit me, didn't. A tea length dress had never crossed my mind but as soon as I tried it on I knew it was the dress for me. I loved that I could have fun in it and dance without being restricted. When I twirled round in the dress it looked incredible. I also really liked that it wasn't traditional and made a statement."
The flowergirls had blue bows around the middle of the dresses to match the bridesmaids and the page boy wore an outfit from John Lewis with a blue bow tie.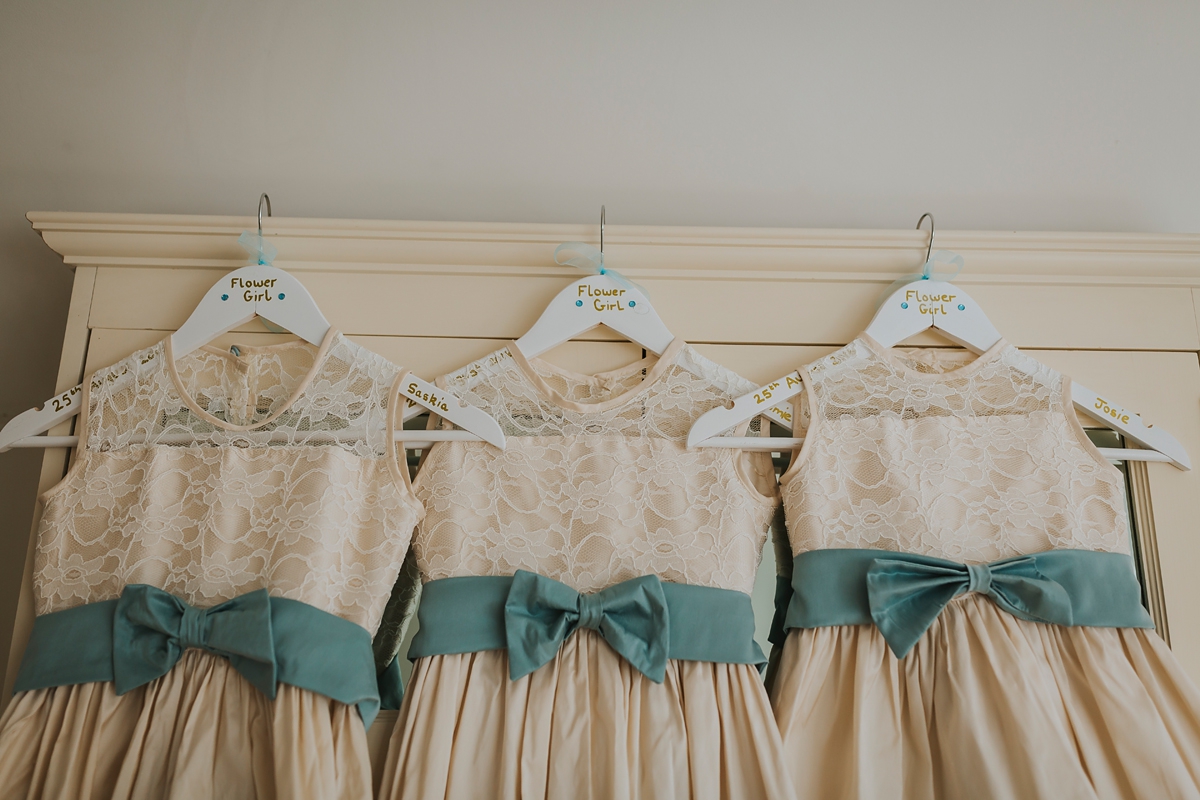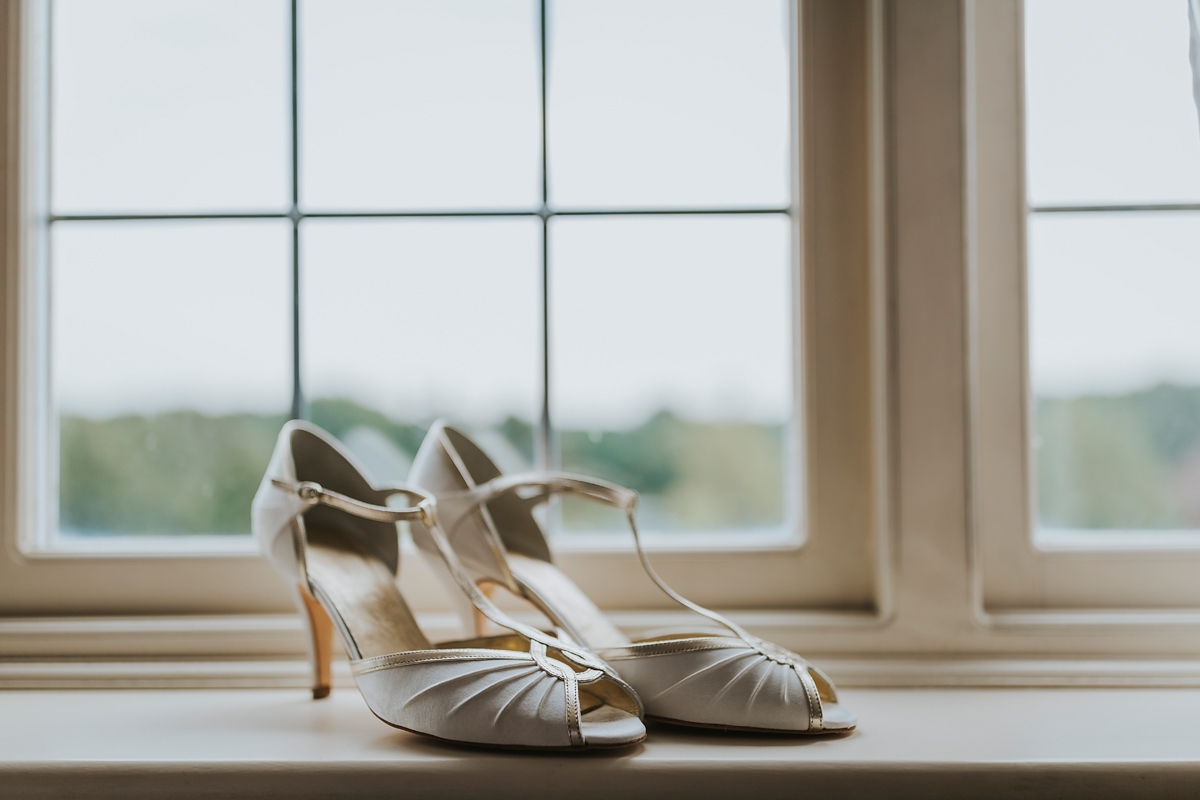 "A family friend, Charlotte Sherman, made our bouquets of white and pink roses with gypsophila. She owns her own small business and has done many weddings before. We had a lot of colour already so I wanted to keep the flowers very simple."
"The flowers used to decorate the venue were by our stylist Claire who runs the Berkshire branch of Ambience Styling. Again we chose white and pink roses with gypsophila, adding blue and pink hydrangeas for a splash of colour. They really set off the table centrepieces of old books and tea pots/tins."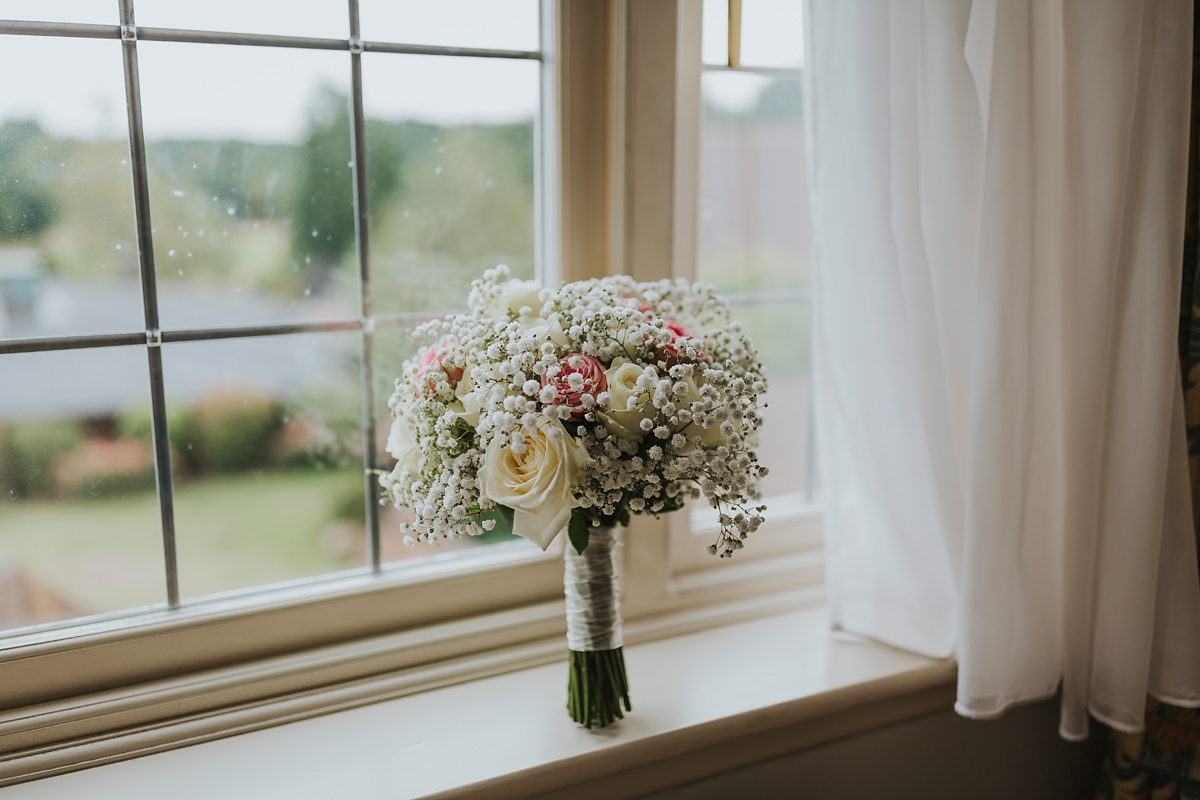 "We fell in love with Lillibrooke Manor instantly. The barn still had the old wooden beams and much of the venue had been untouched. It all had the rustic feel that we wanted, perfect for our vintage style wedding."
The groom hired his suit from Moss Bros. He and his groomsmen all wore blue bow ties by Asha and Rich and pocket watches from Pacifistor.
"Our journey to marriage blossomed from a close friendship. Meeting at university, our passion for history (and nights out) sparked a connection between the two of us. During the whirlwind summer of 2012 it became obvious to us that our relationship was more than just friends."
"We made our relationship official in Brighton, sat on the beach with fish and chips in hand. Three years later, on a sunny Friday afternoon, at the beautiful setting of Dublin Castle, I agreed to marry Jamie. We were engaged for a year."
"My maid of honour, Jess, is a graphic designer and offered to create our wedding stationery. She based it all around the colours we were using so it was consistent throughout. She did a great job."
"I decided to go full 50's and opted for a bird cage, which really did set off the dress. I also added a dried rose with gypsophila from the Artisan Dried Flower Co. to match the bridesmaids, and Rachel Simpson shoes."
"Jamie bought me a freshwater pearl bracelet to match my earrings from Ernest Jones as my 'something new'."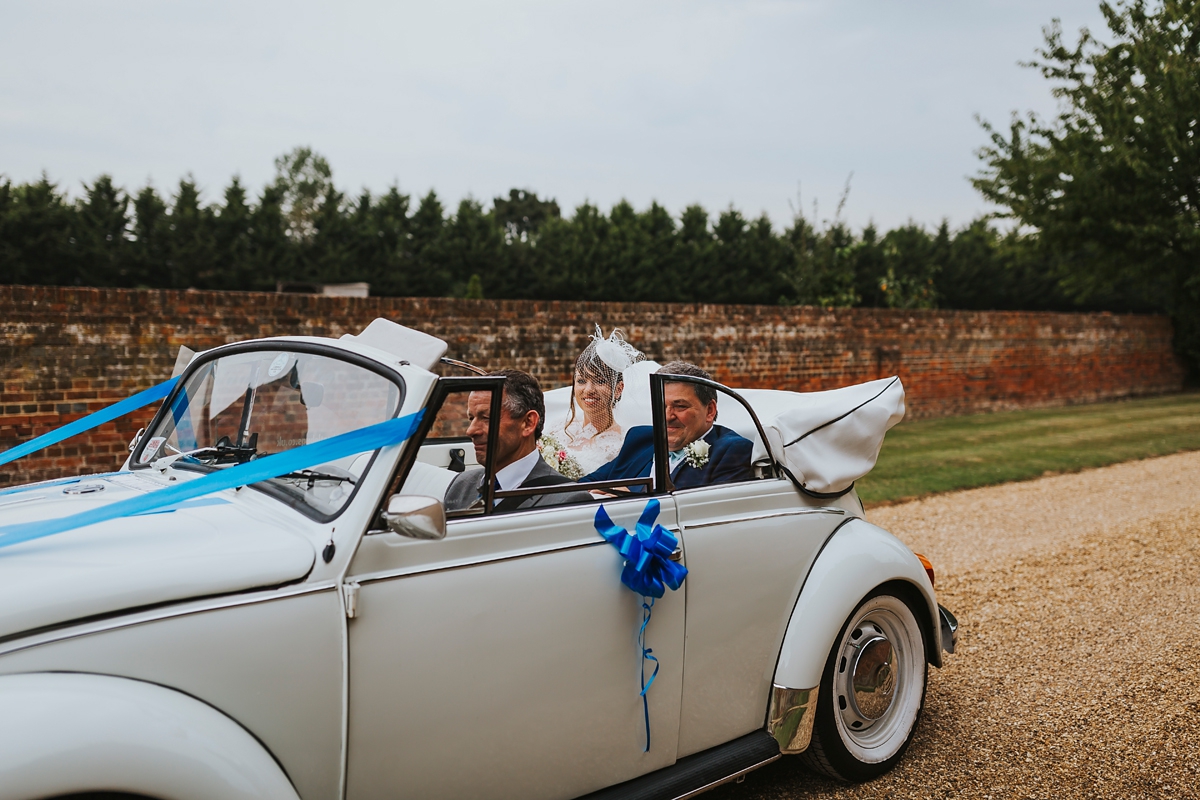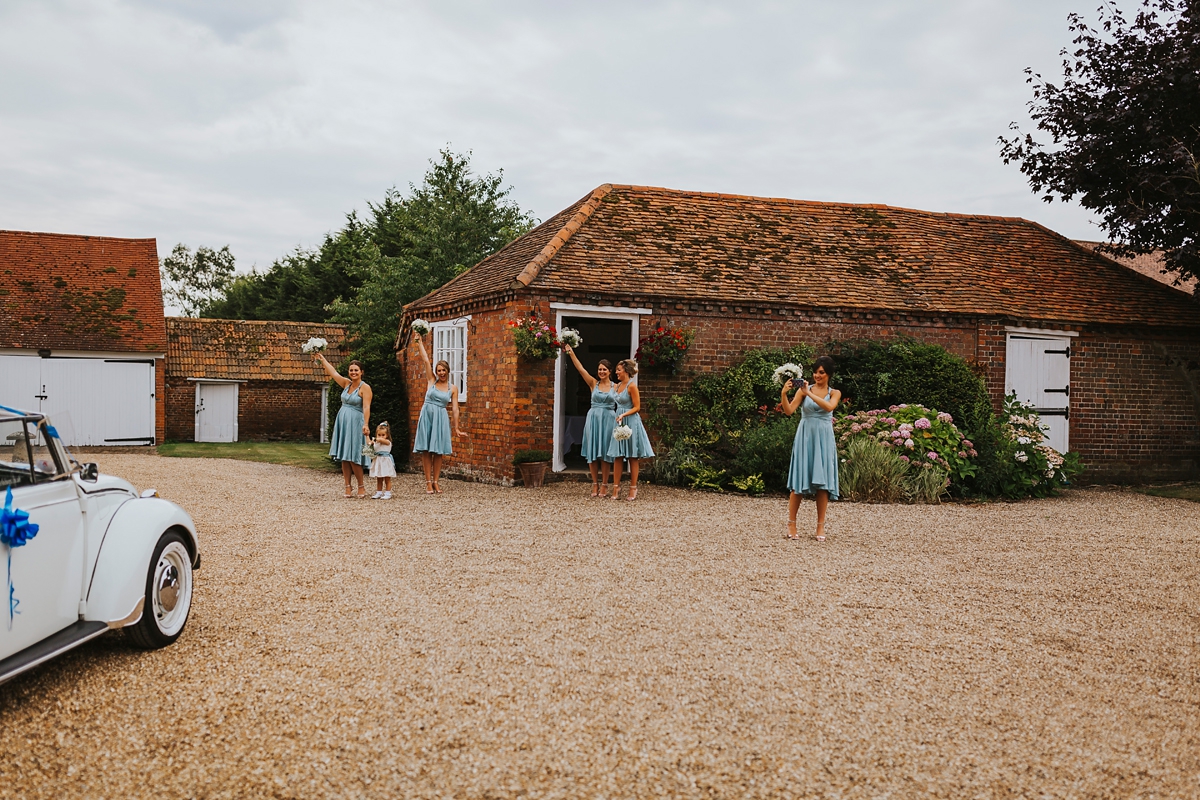 Kimberley turned to Asha and Rich (they specialise in dance wear but take other orders) to make dresses for her bridesmaids when she couldn't find anything suitable in a dusty blue colour. The silk fabric is beautiful and the sheen complements the ladies silver ASOS sandals.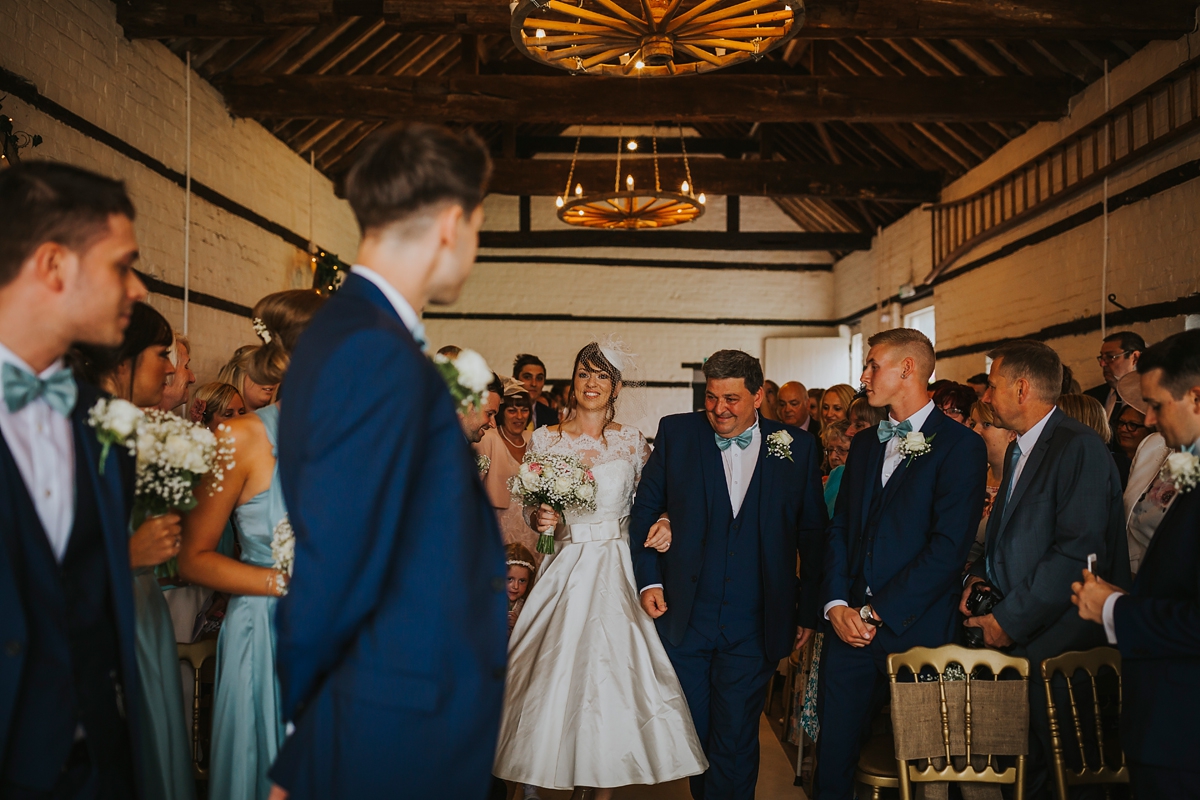 Kimberley arrived at the ceremony with her father in a gorgeous 1950's Beetle from Beetlebugs.
"I walked down the aisle to an acoustic version of 'My Girl' by The Temptations. My dad used to sing it to me when I was little so it felt right to walk in to 'our song'. It was my Grandad that suggested the song, shortly before he passed away, so it made him feel close on the wedding day."
"We wanted to personalise our civil ceremony as much as possible. My mum wrote a poem about the two of us, and my brother Dan also put his own words together. Our groomsman Robbie read 'Everyday' by David Levithan (below), and we also wrote our own vows. The ceremony was really nice and definitely bought on a lot of tears."
This is what love does: It makes you want to rewrite the world. It makes you want to choose the characters, build the scenery, guide the plot. The person you love sits across from you, and you want to do everything in your power to make it possible, endlessly possible. And when it's just the two of you, alone in a room, you can pretend that this is how it is, this is how it will be.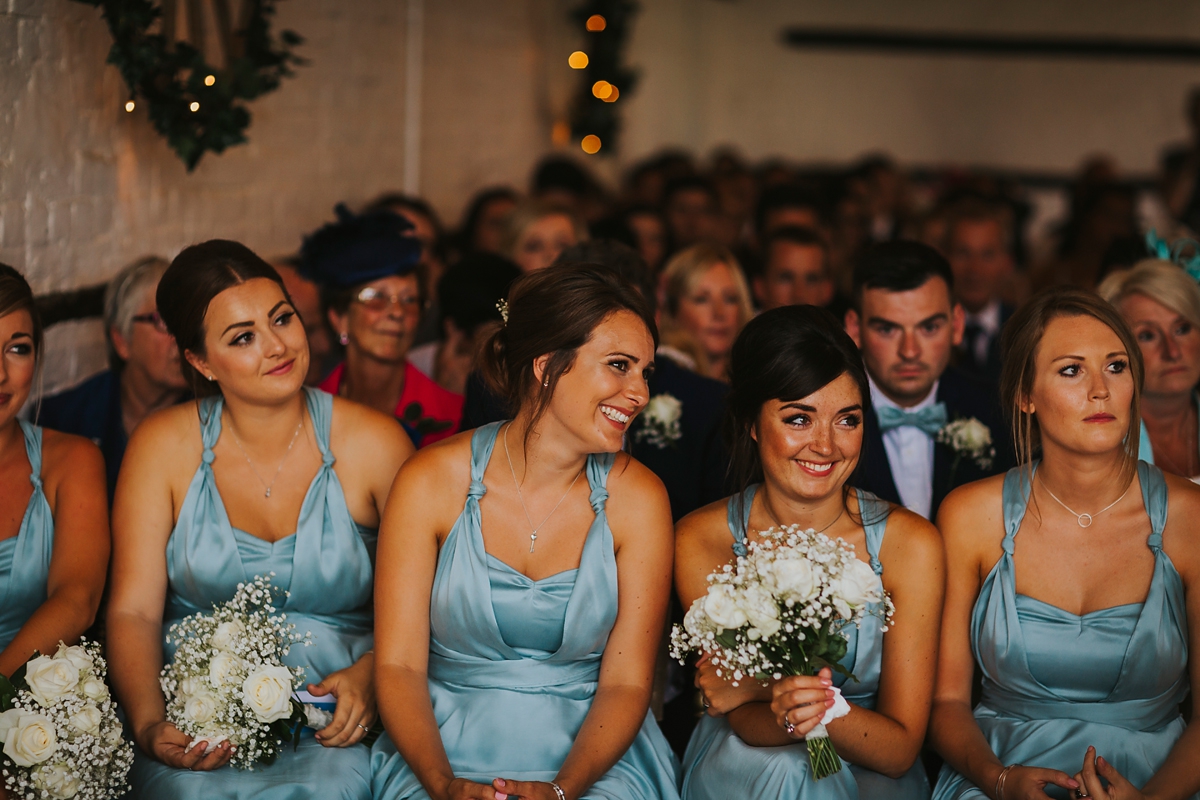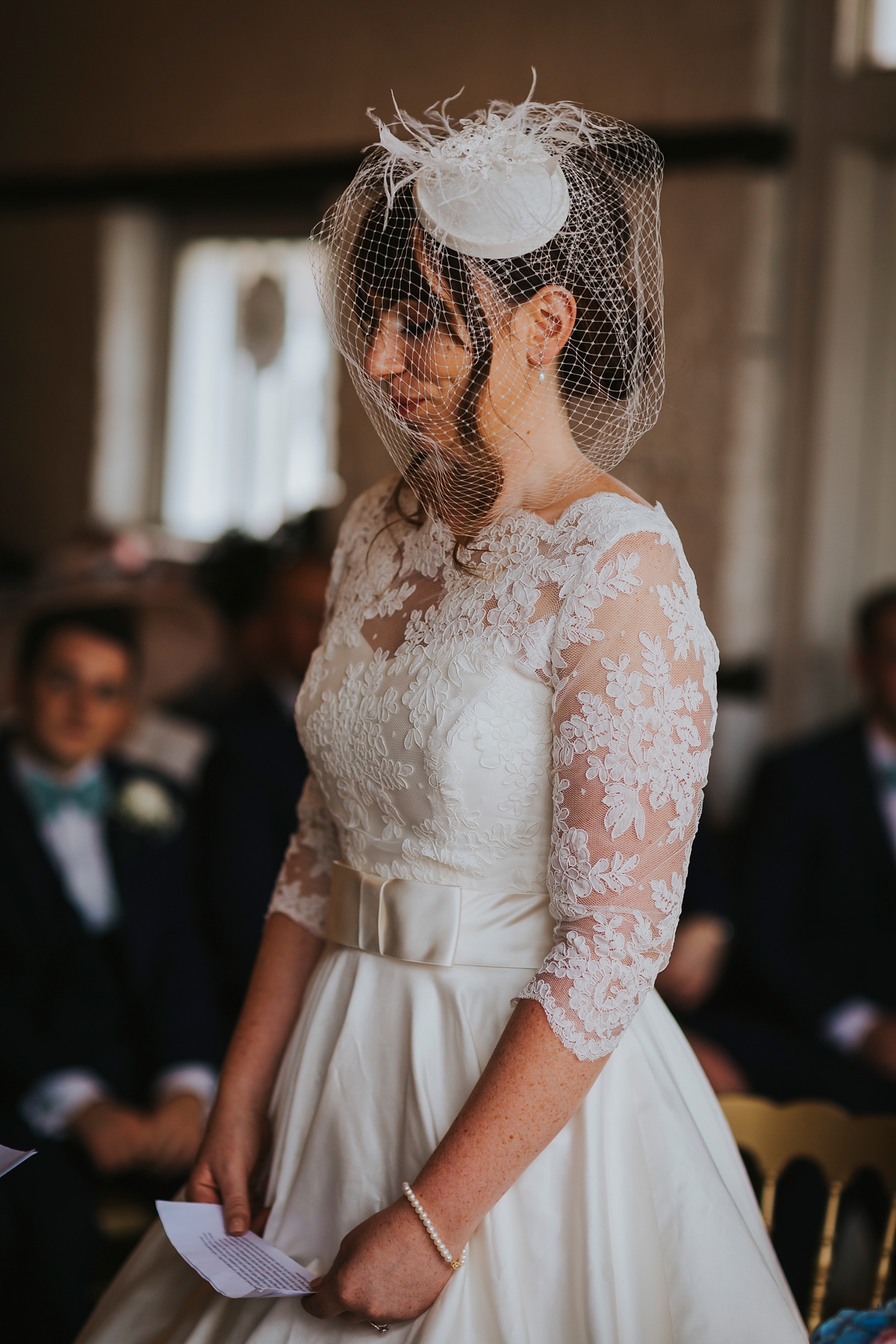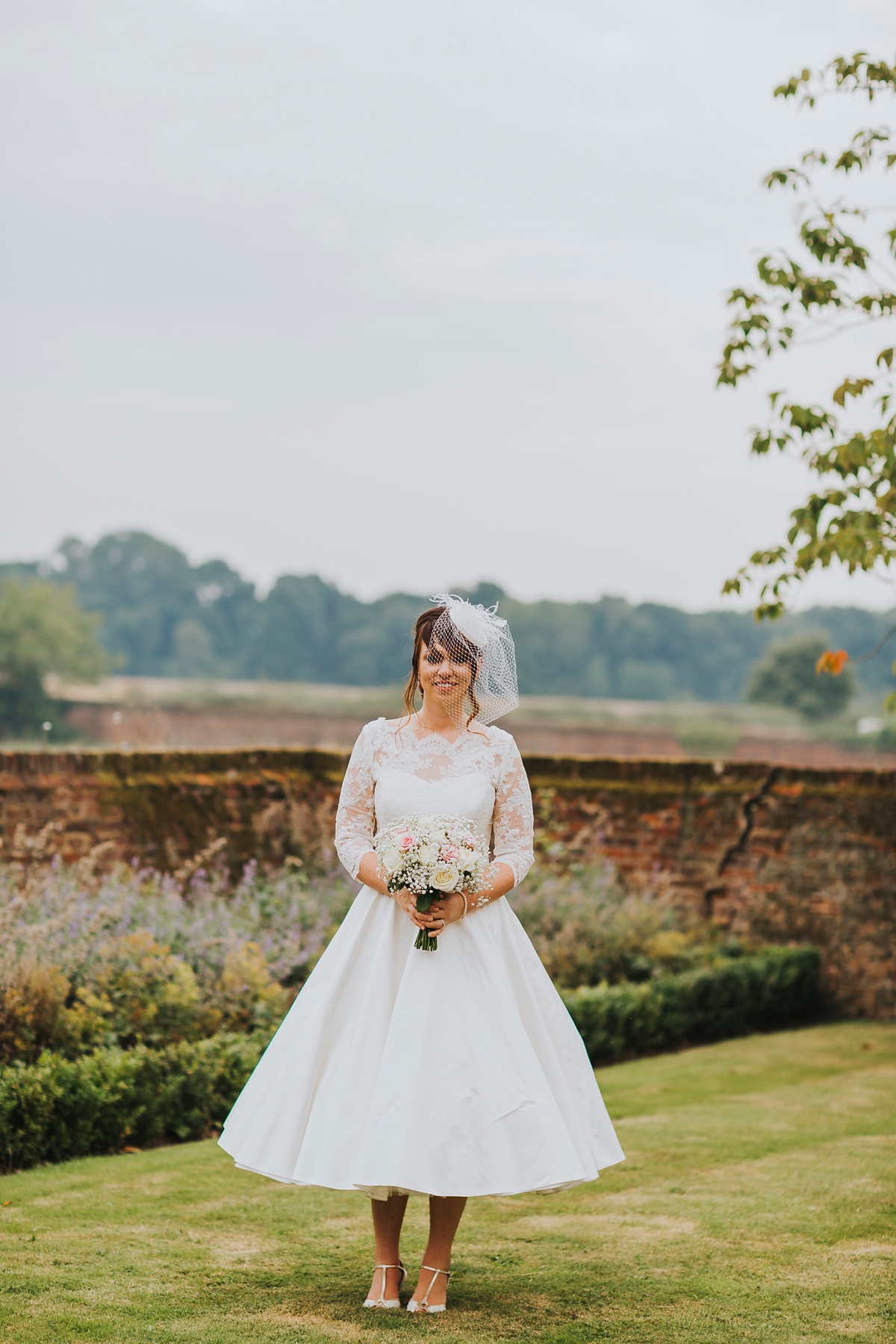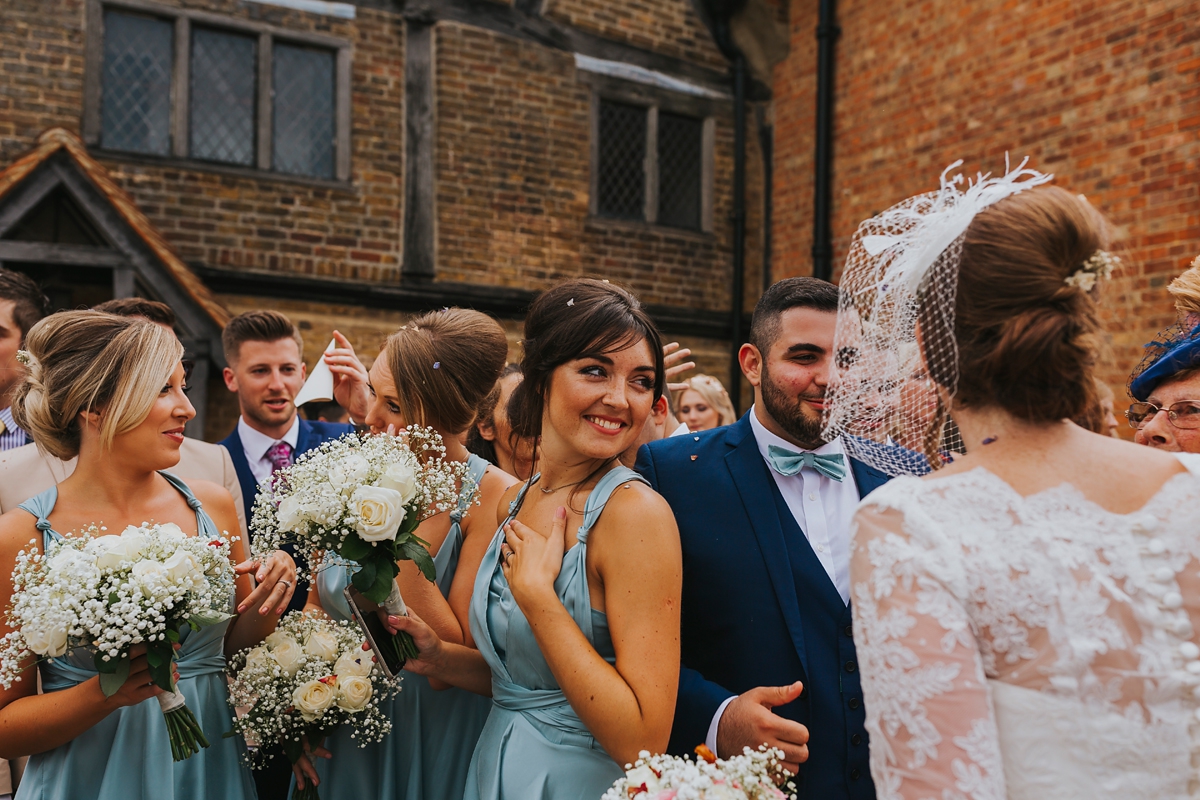 "Ambience Venue Styling helped us to style the venue. Claire basically brought our ideas to life, helped with set up the day before and made everything so much smoother."
"She hung all of our paper lanterns and festoon lights which would have taken us a very long time so having a stylist created a stress-free environment for us."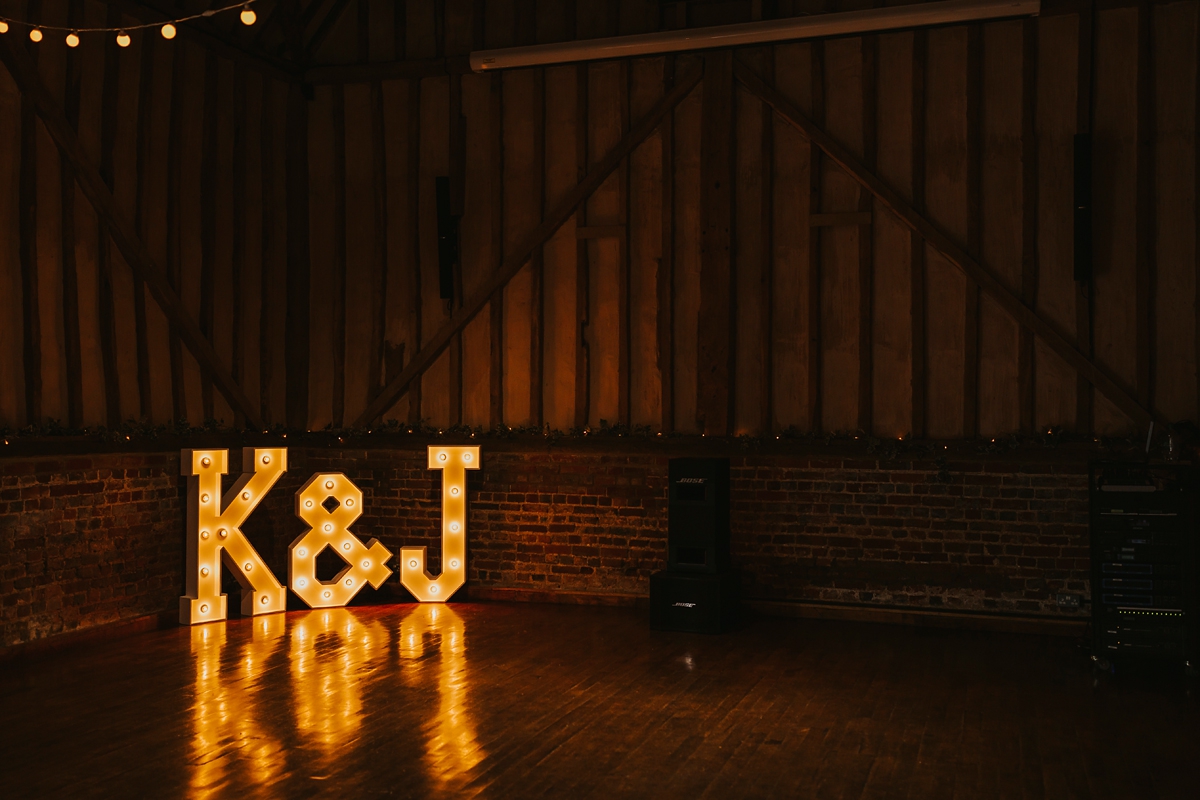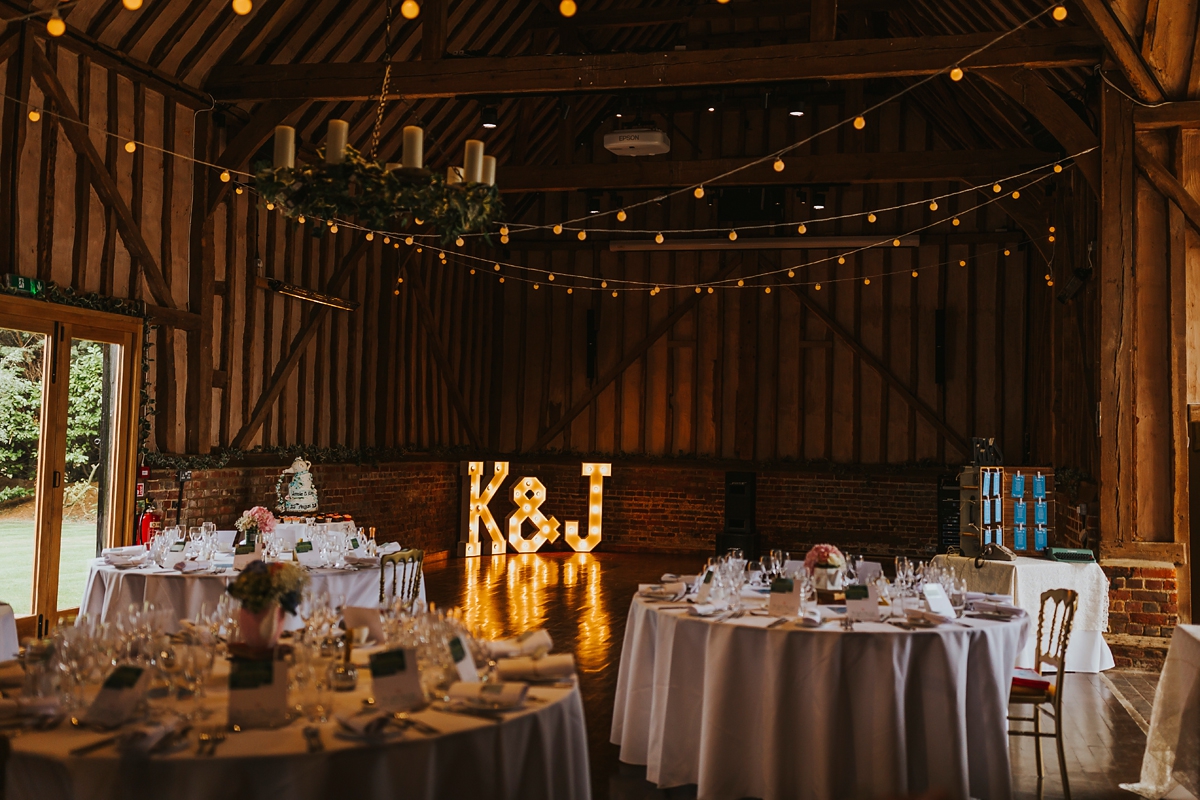 "Jamie's mum, Angie, owns Luffly Cakes and is the most creative person I have ever met. She incorporated our 1950's vintage tea theme into a teapot with flowers coming out of it and around the layers into little teacups. We couldn't decide on flavours so we had ten different flavour cupcakes surrounding the bottom of the cake as well."
"We also had a 10 tier cheese cake which was created by Jamie's dad and step mum, Ian and Kate. They used to have their own catering business so we left it all to them and our guests absolutely loved it."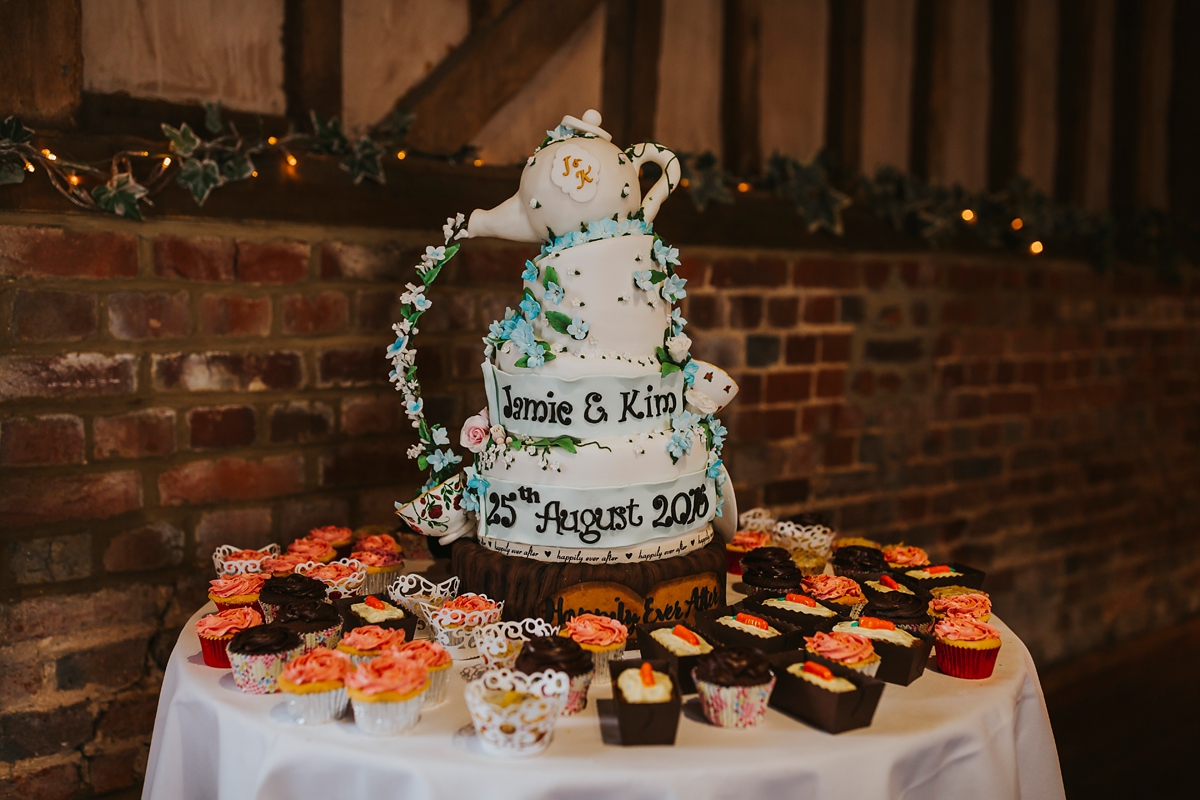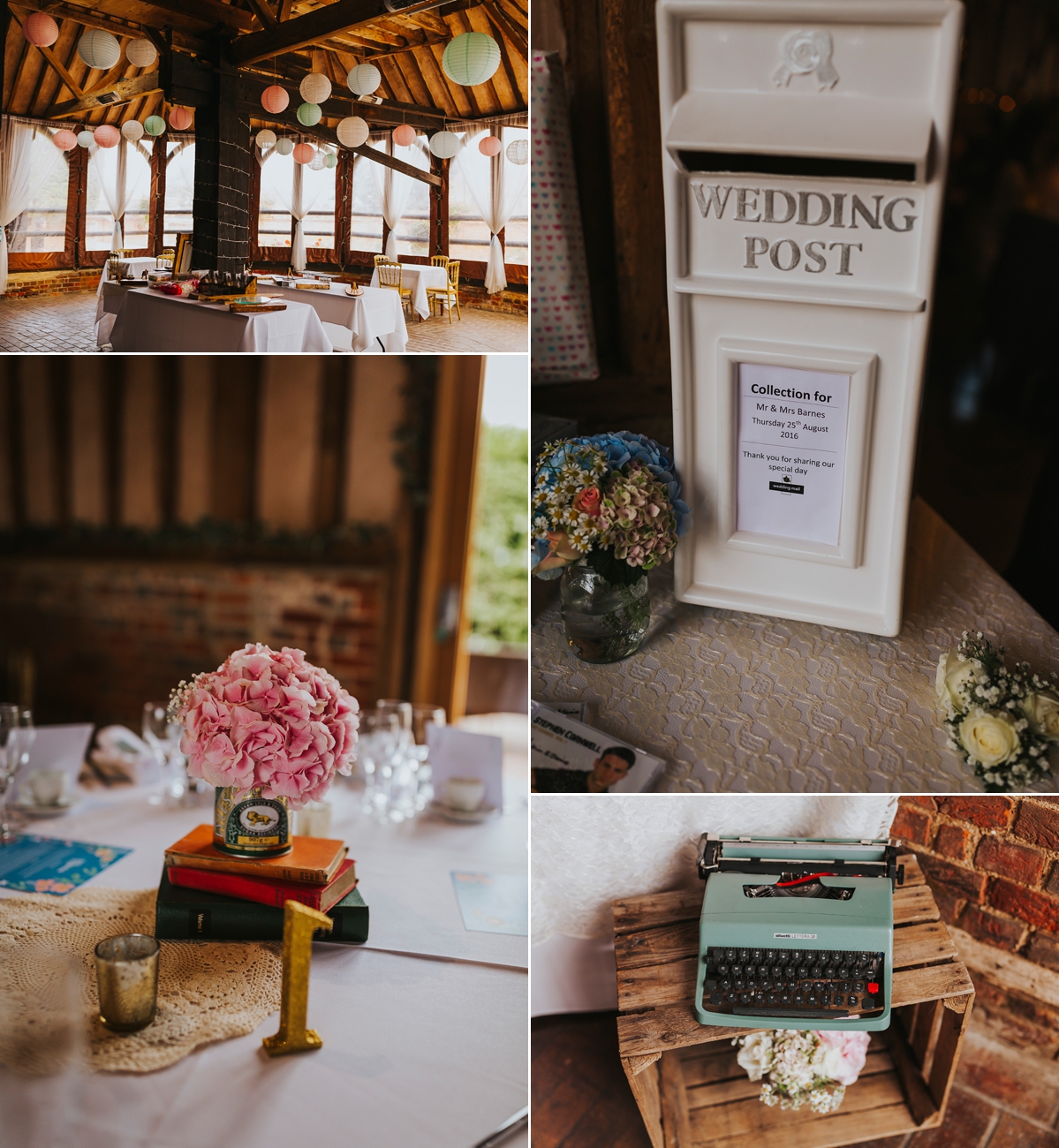 "My favourite thing about the day was having all of our friends and family in the same place. There was a moment when I looked around and everybody was getting on so well, talking to people they had never met before and it made me smile."
"For Jamie it was when I walked down the aisle towards him. He had no idea how I would look and got very emotional, along with his groomsmen – something he wasn't expecting."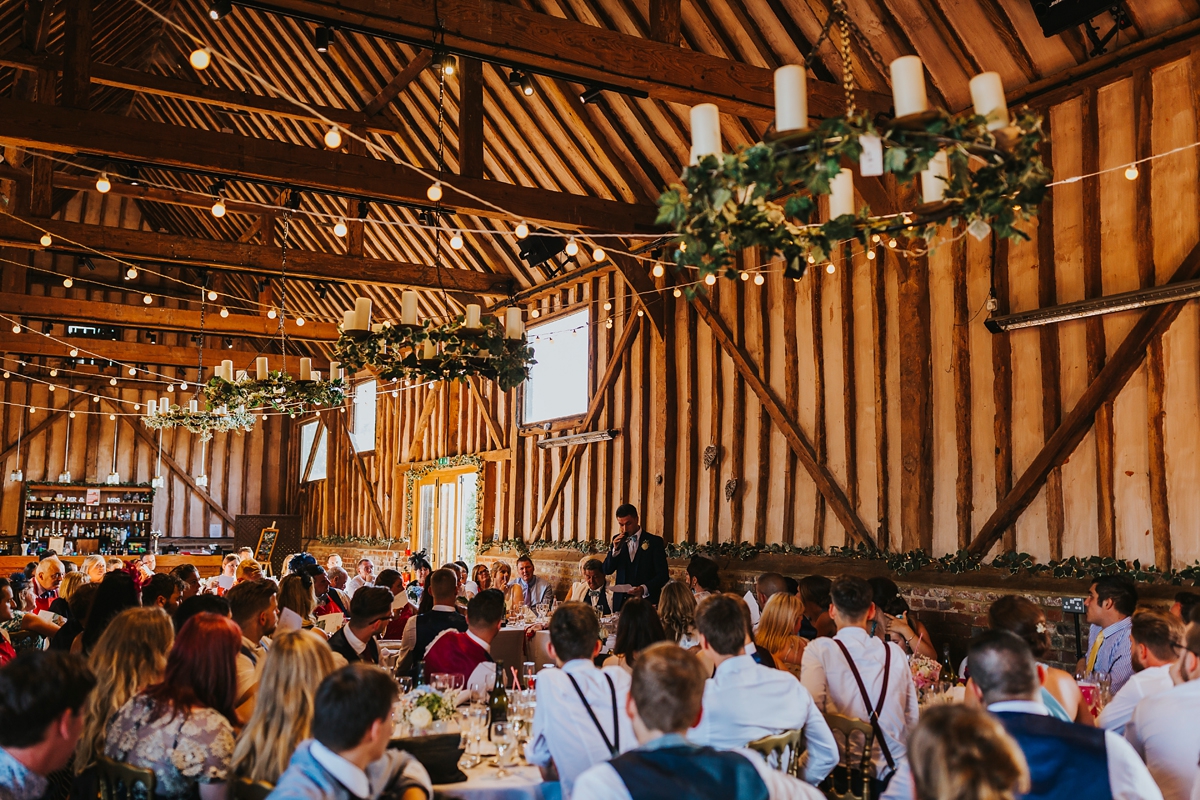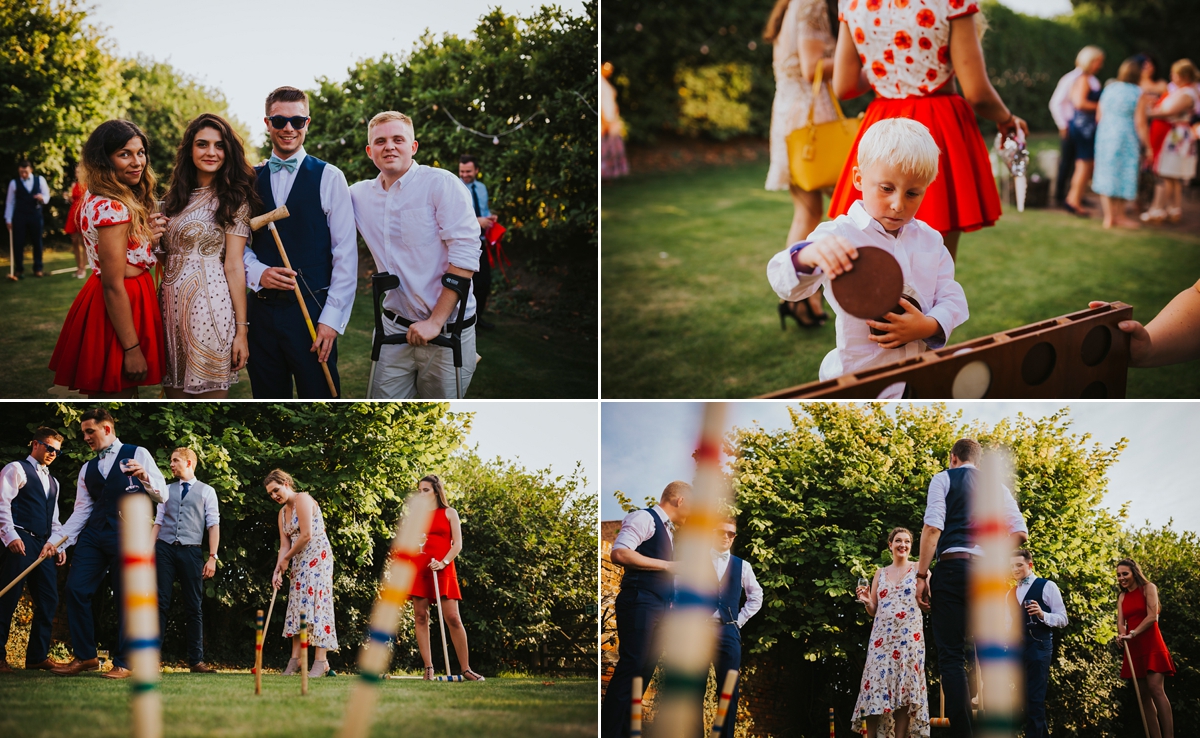 Kimberley and Jamie made sure that their guests were kept well entertained through the day. They hired a vintage ice cream cart called Elsie, with two servers in vintage floral aprons and Sylar, a magician who wowed guests with some incredible tricks. Stephen Cornwell played an acoustic set during the drinks reception, and dj Anthony Parella took over for the evening, keeping the dance floor full all night.
"We gave everybody a scratch card with a note that said 'the luck of the Irish was with us in Dublin, now it's your turn'. Our guests loved them as they were a bit of fun and quite a few people won money on them."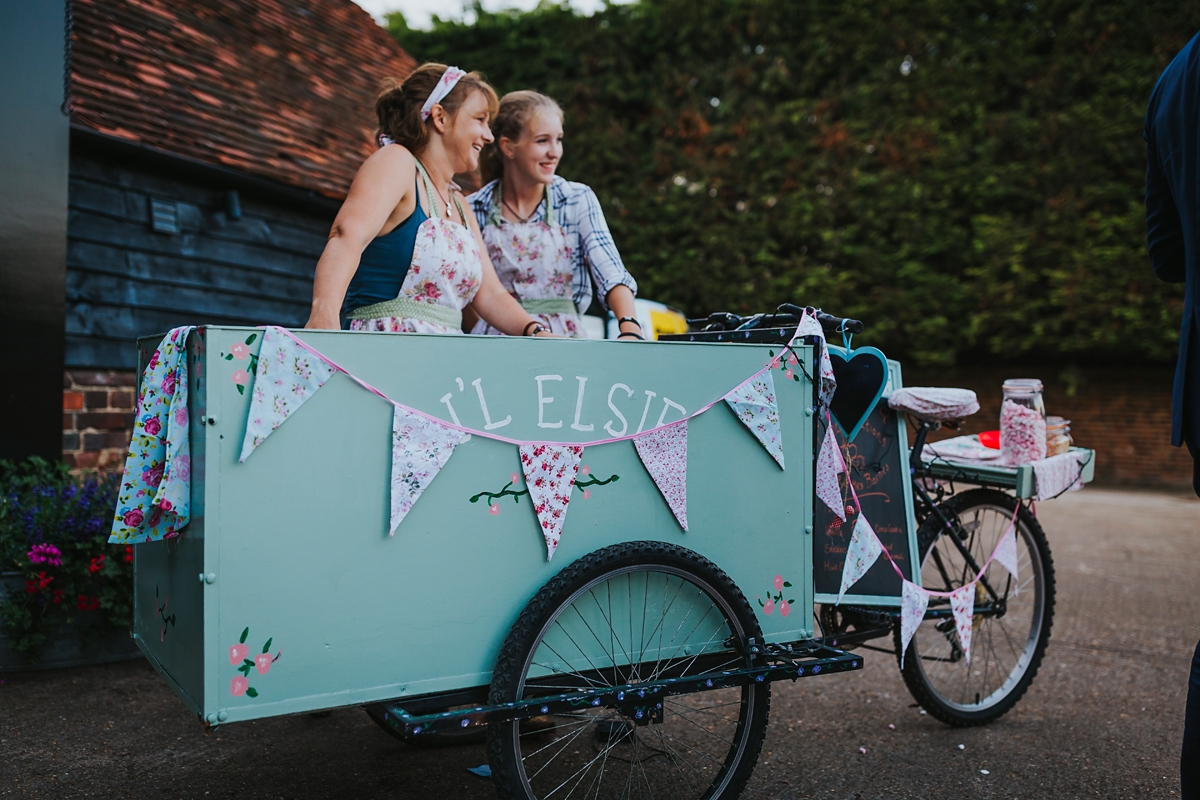 Words of Wedded Wisdom
"Don't leave anything until the last minute – we had a stress free lead up and wedding day because everything had been done so far in advance which meant we were able to enjoy the whole process. We split the planning into monthly lists of things and some weekends we dedicated a Saturday to planning but made these days fun and turned them into a 'date day'.
Get a wedding stylist, they really know their stuff.
We only invited family we actually speak to and see. It was so nice to be surrounded only by our closest family and friends."
"Include your bridesmaids in your decisions about their outfits. Get their advice and ask what they like. My bridesmaids all contributed and I think they looked stunning on the day.
Don't choose things because they are the norm. It's your wedding so bring in things that represent you both.
I wish I hadn't worried so much about the weather. We were lucky enough that it was nice but if it had rained all day it wouldn't have made a difference as there was a plan in place if it did.
Have fun on your wedding day and ensure you spend time with your husband, it's so easy not to see each other all day. Savour every moment, it goes by so fast."
What great advice, and Kim and Jamie's beautiful wedding is testament to that. Thank you so much to Benjamin Stuart for these wonderful images. If you have been inspired by Kim's vintage style, do check our archives for more.
Love Caoimhe xx