Ooooooo lovelies, I've such a sweet wedding to share that's bound to get us all over the hump. There's a first look, a glamorous bride in a beautiful beaded Anna Campbell number and Emmy London heels (who's a treasured member of our Little Book for Brides), creative handmade touches paying tribute to the groom's Scottish roots – and all captured expertly by Babb Photography.
Bride Suze is head of operations at a company who advise international students on studying in the UK, whilst groom Paul is a student training to be a paramedic. They tied the knot close to Christmas on the 30th of December 2016 in Liverpool; a place that feels like home to both of them. The lucky groom had a 'first look' at his beautiful bride at Liverpool Library, then the ceremony was conducted at St. George's Hall in the grand concert room, with the cosy and colorful reception held at art deco venue Leaf on Bold St.
"We wanted a winter wedding which captured the fun, colours and sparkles of the festive season. There is nothing more exciting or that brings people together more than Christmas time – we wanted to harness that feeling. We wanted it to be cosy and informal so everyone felt comfortable – including us. Tartan was a big theme because of Paul's Scottish roots (he is from Dundee). I am from the Wirral and we both love Liverpool, we had our first date there, and plan to move back there in a few years – it feels like home to both of us."
Photography by  Babb Photography
Suze donned the simply divine 'Sierra' gown by talented Australian designer Anna Campbell – isn't the lace exquisite? And I adore the delicate beading and stunning shoulder detail too.
"I bought my dress from Jean Jackson Couture in Manchester – the loveliest family run wedding boutique. Mother and daughter Beck and Flic are the kindest, most genuine and stylish pair I met in my wedding planning experience."
"I didn't want a poofy princess dress, as that isn't me. I went for a vintage look as my ring is antique, and I love items with personality. The intricate beading and beautiful art deco lace of the dress made it my absolute dream, which I didn't think I could afford, but with help from my amazing Mum my dream came true."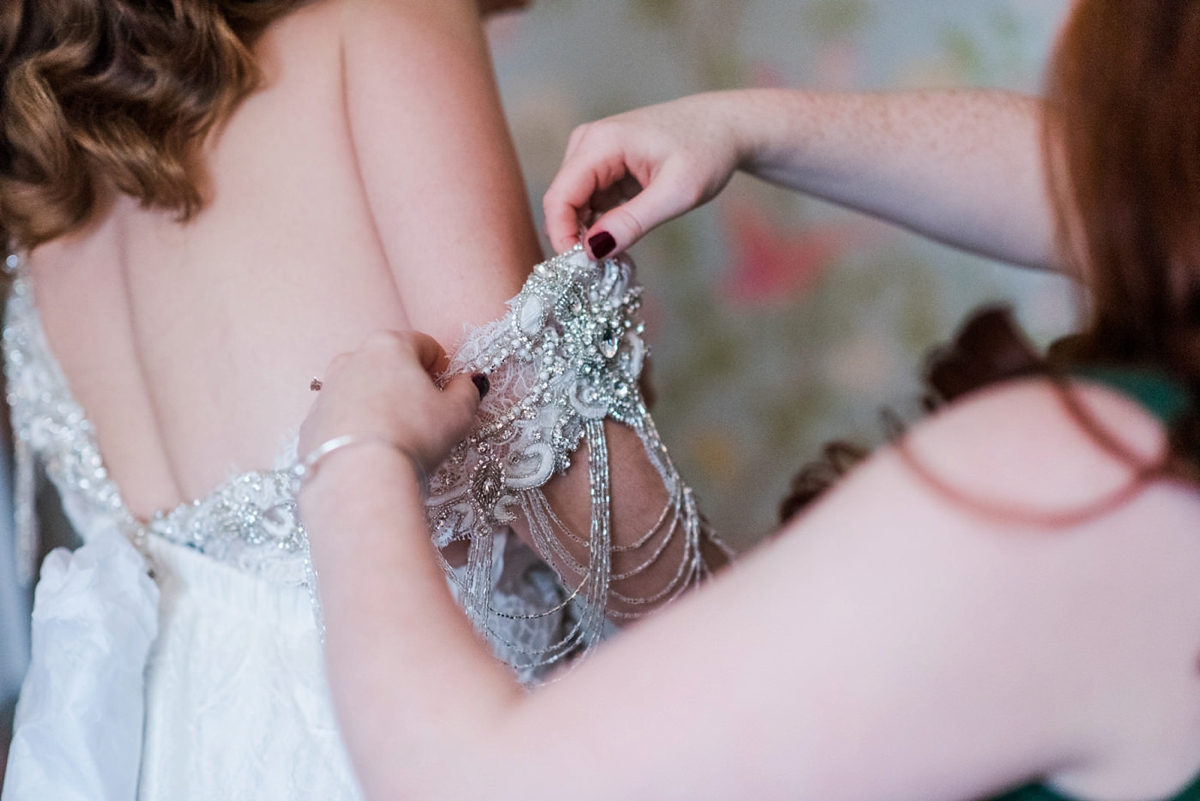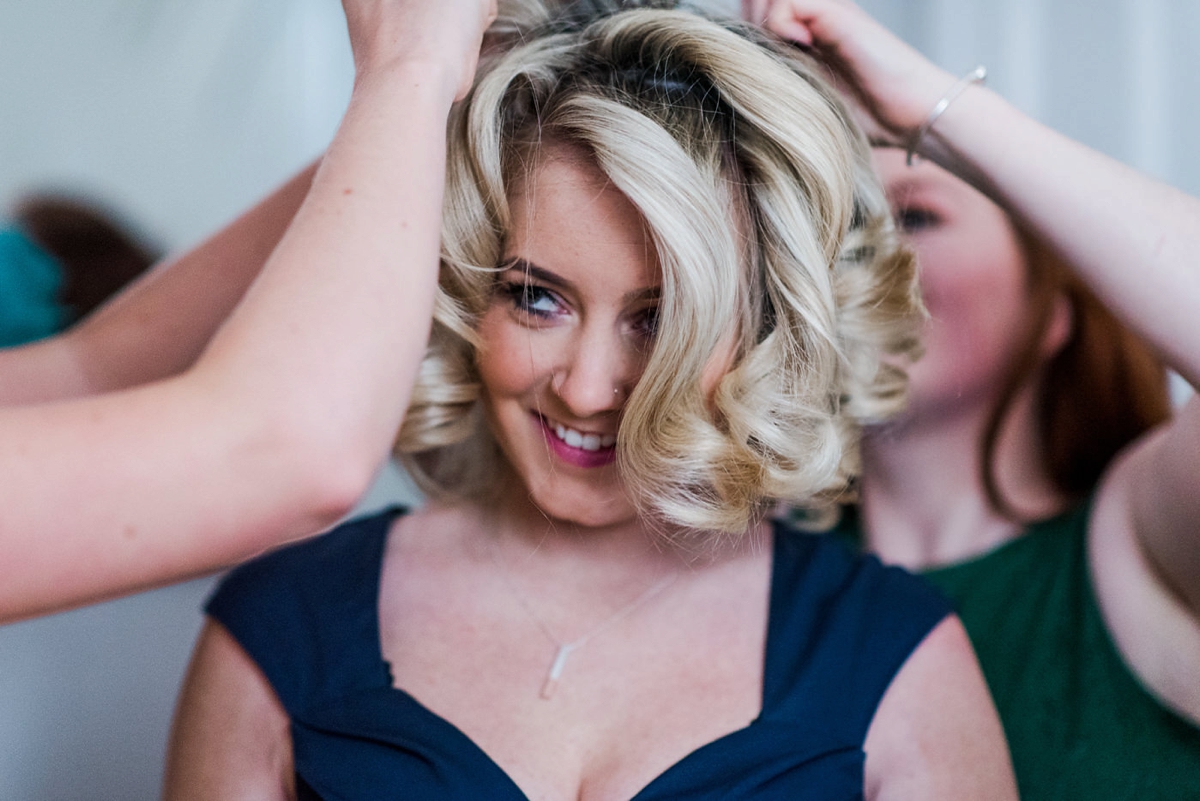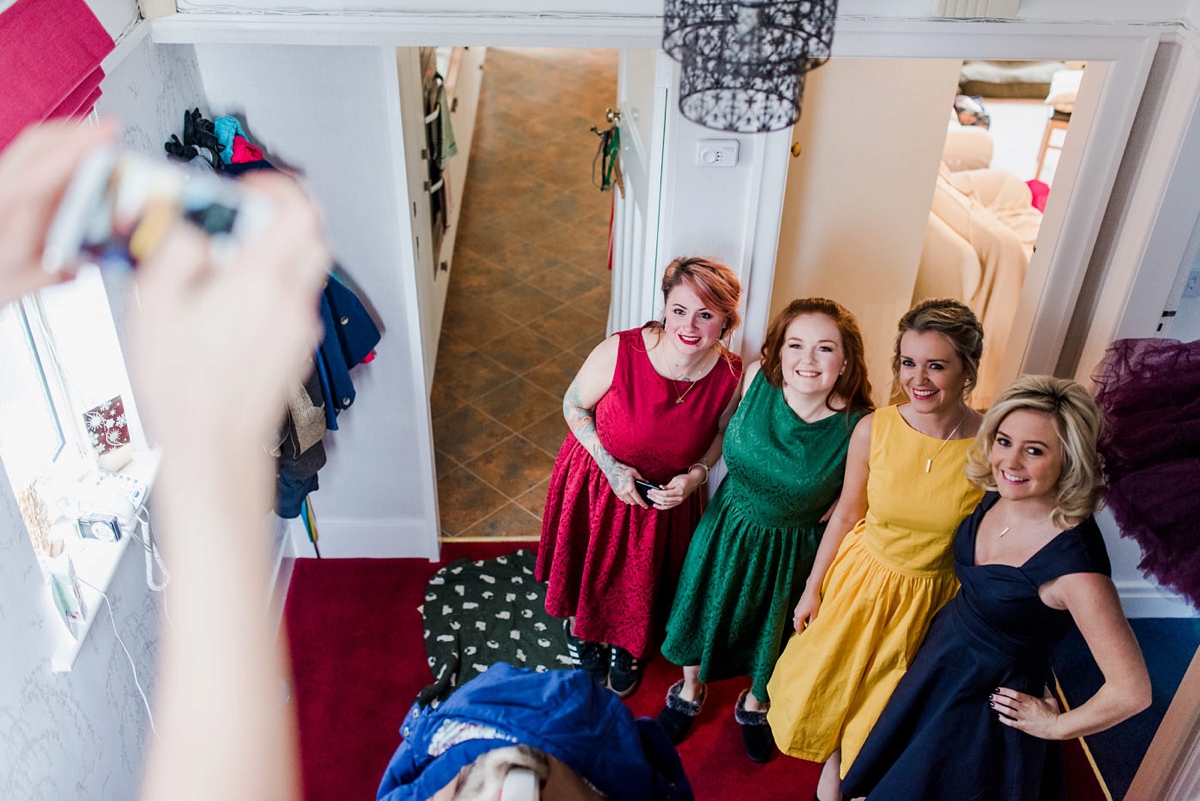 Bethany Jane Davies was the master behind Suze's stylish vintage hair-do and make-up. The bride added a pretty handmade birdcage veil and hair accessory, donned a stylish pair of heels by Emmy London (who she discovered via this very blog), then accessorized with a range of lovely jewellery pieces.
"My antique diamond necklace was bought by Paul as a wedding gift and my earrings were sapphires bought for me by my best friend (and maid of honour) Sarah. The little horseshoe charm bracelet was my 'something borrowed' from my sister-in-law."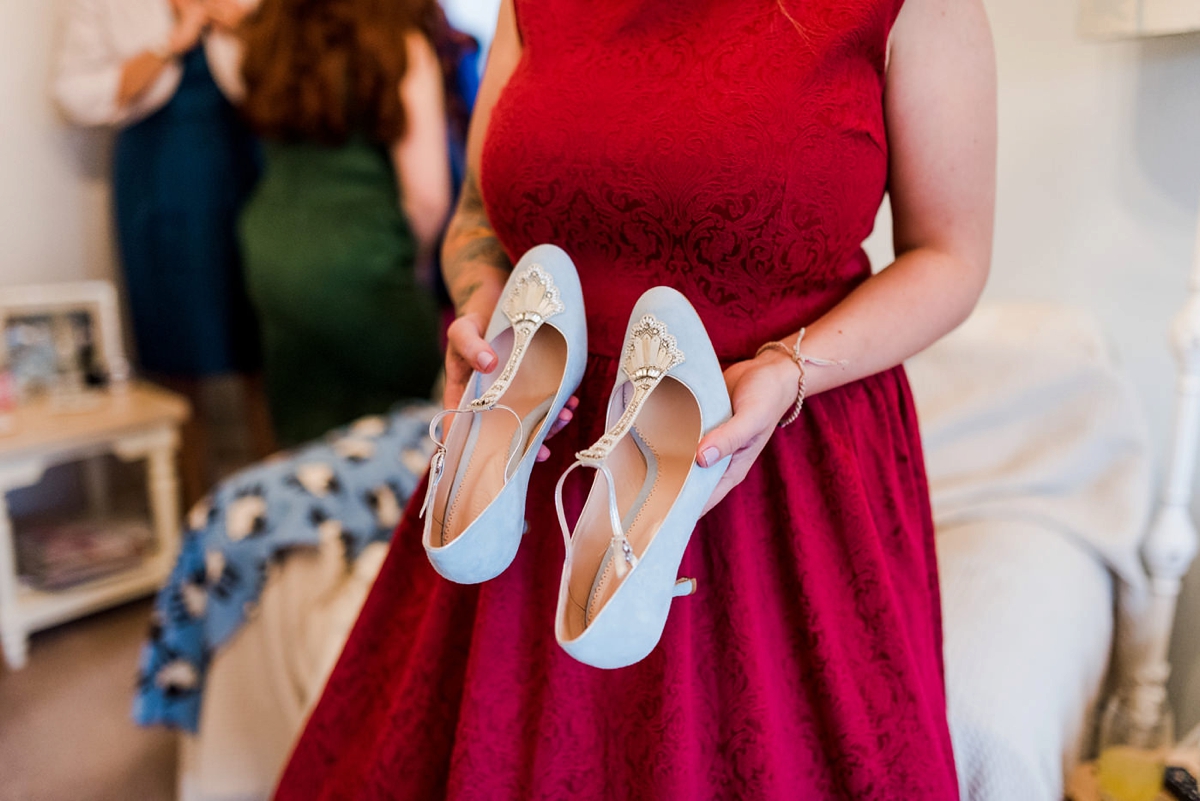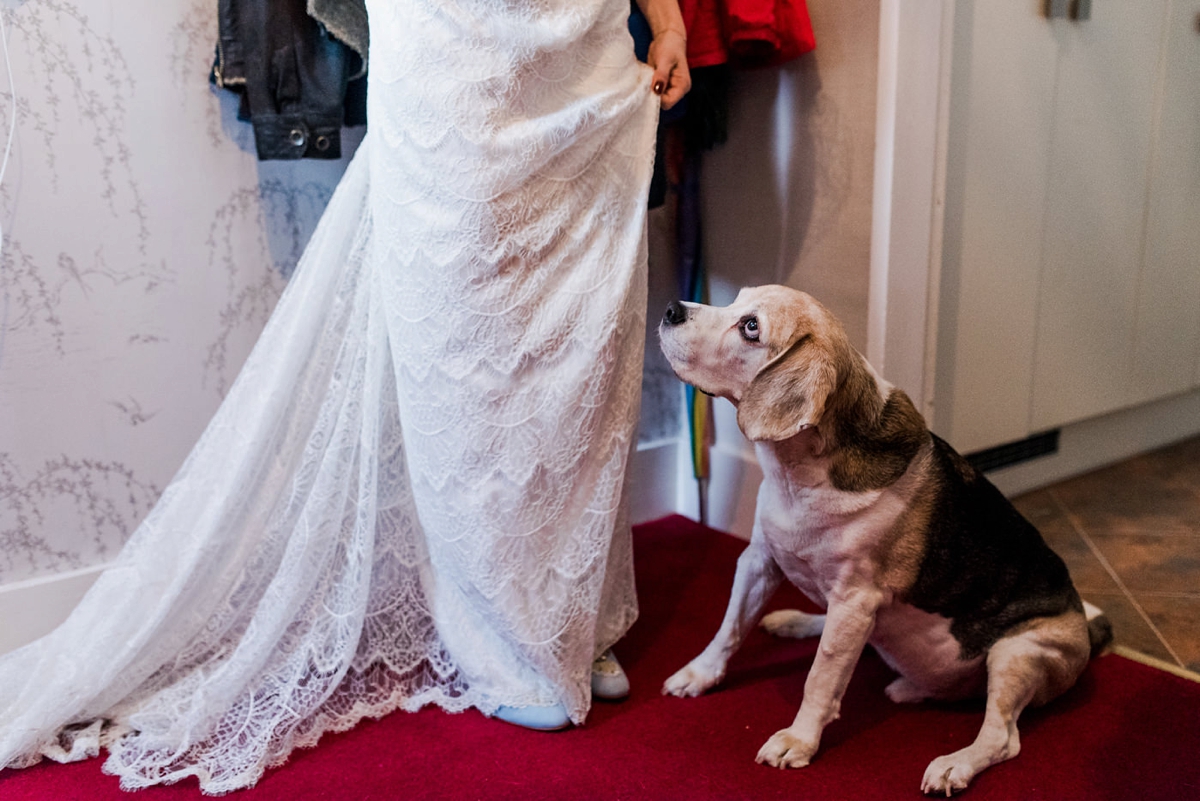 The bride and her helpers got very creative in the lead up to the couple's big day. Suze's friend and bridesmaid Sam made the stationery, the talented bride baked the totally delectable cake and all of the decor was handmade. The favours were tartan scarves with a little label sewn in that read 'T'is the season – 30-12-16'.
"We met when we worked together as carers looking after adults with autism. Paul's compassion for his client really touched my heart! For Paul's 30th I surprised him with a trip round Scotland in an amazing motorhome (something he had always wanted to do)."
"On day three we were overlooking Loch Awe, having a breakfast picnic on the jetty, when Paul asked me to marry him with the most beautiful antique sapphire ring. The setting was so amazing!"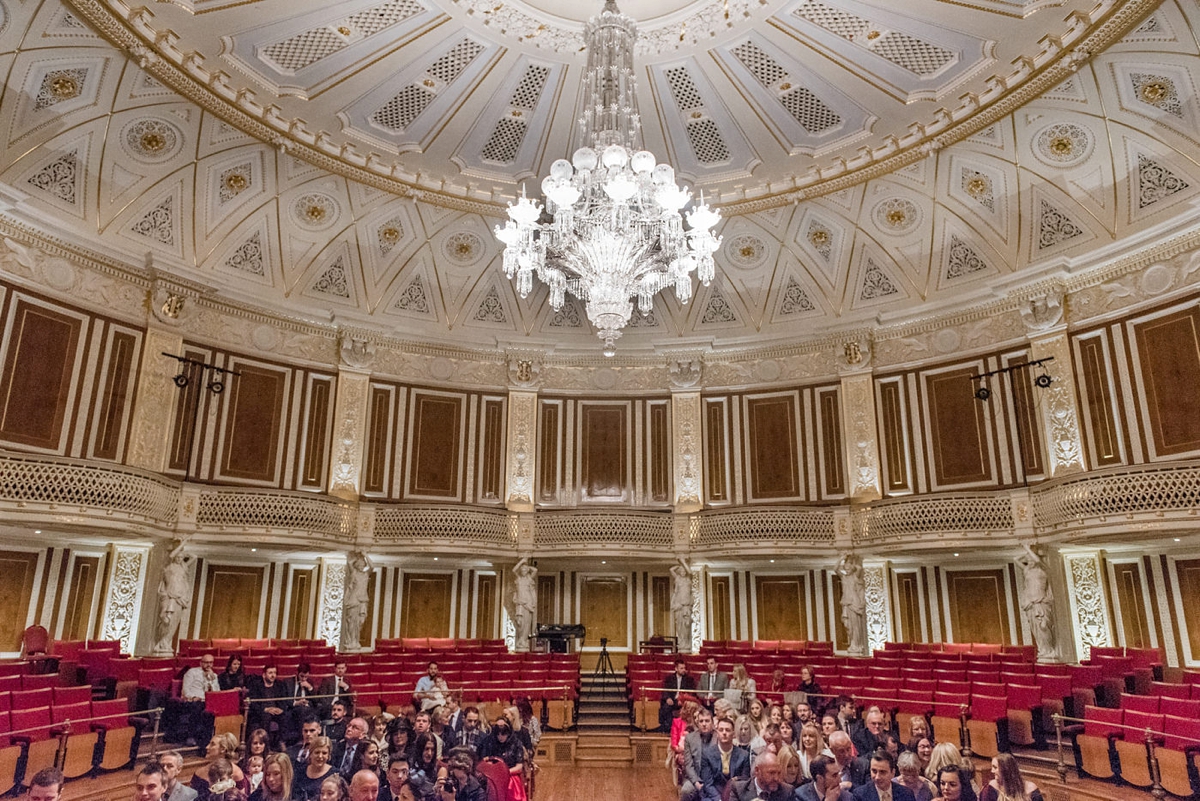 The bridesmaid's fabulously bright and jewel-coloured frocks just pop. Over a glass or two of prosecco, Suze and her bridesmaids made their own bouquets the day before the wedding; such a brilliant idea and look at the gorgeous result!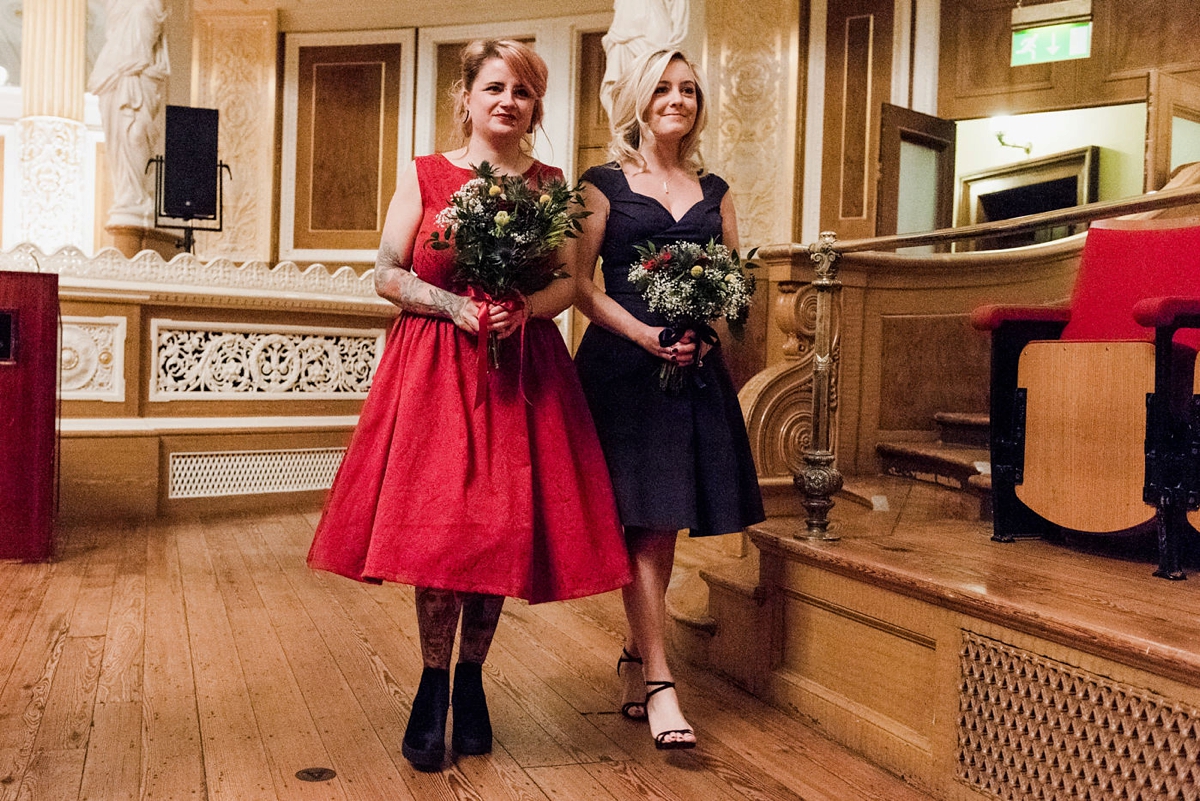 We've featured a number of weddings already by London based photographer Laura Babb of Babb Photography – Laura travels all over the UK and beyond to shoot cool, modern weddings like this.
"We love the documentary style of Babb Photography which emphasises colour and personality. Laura and Peter shoot every wedding differently with no stiff posing dominating the whole day. They were both so lovely and settled in like guests at our wedding and are worth every penny!"
"Paul sported a super stylish suit from Noose & Monkey and accessorized with a vintage watch that has passed down through his family. I had it engraved with the words 'I need you more than want you … and I want you for all time' from one of our favourite songs. Paul actually surprised me by singing the song for me at the reception!"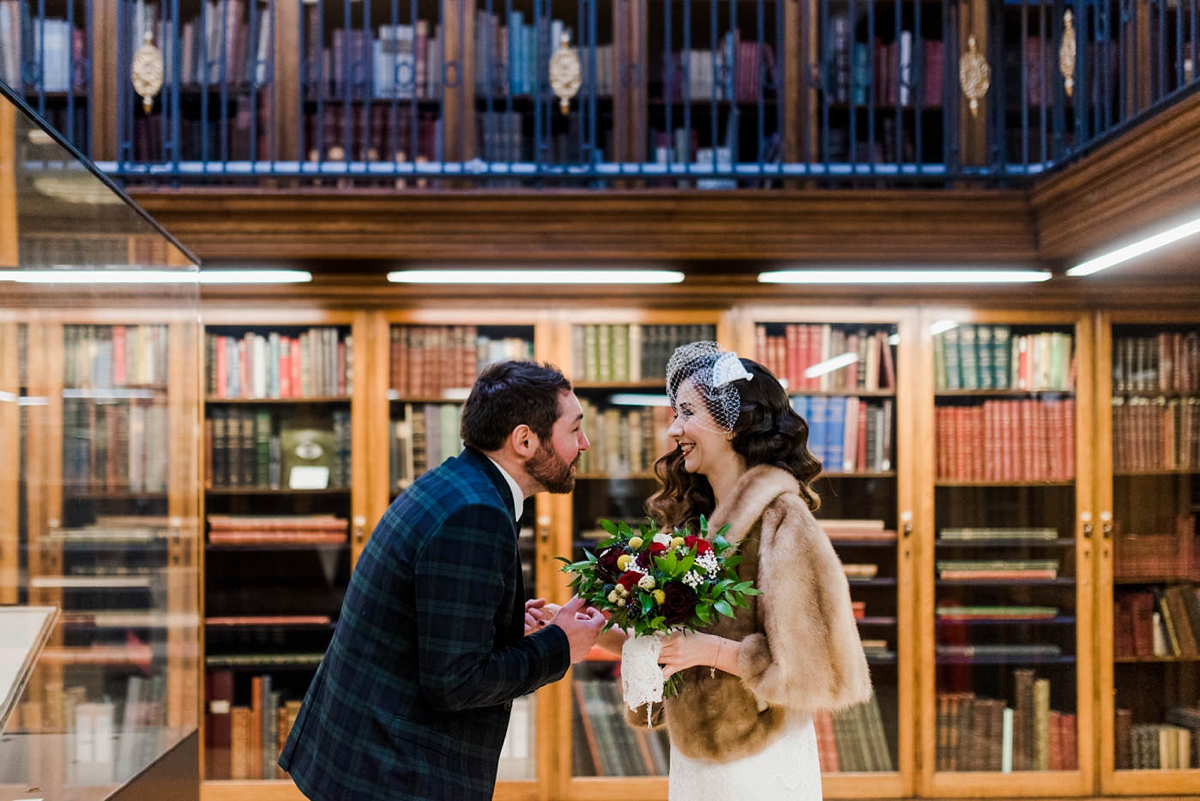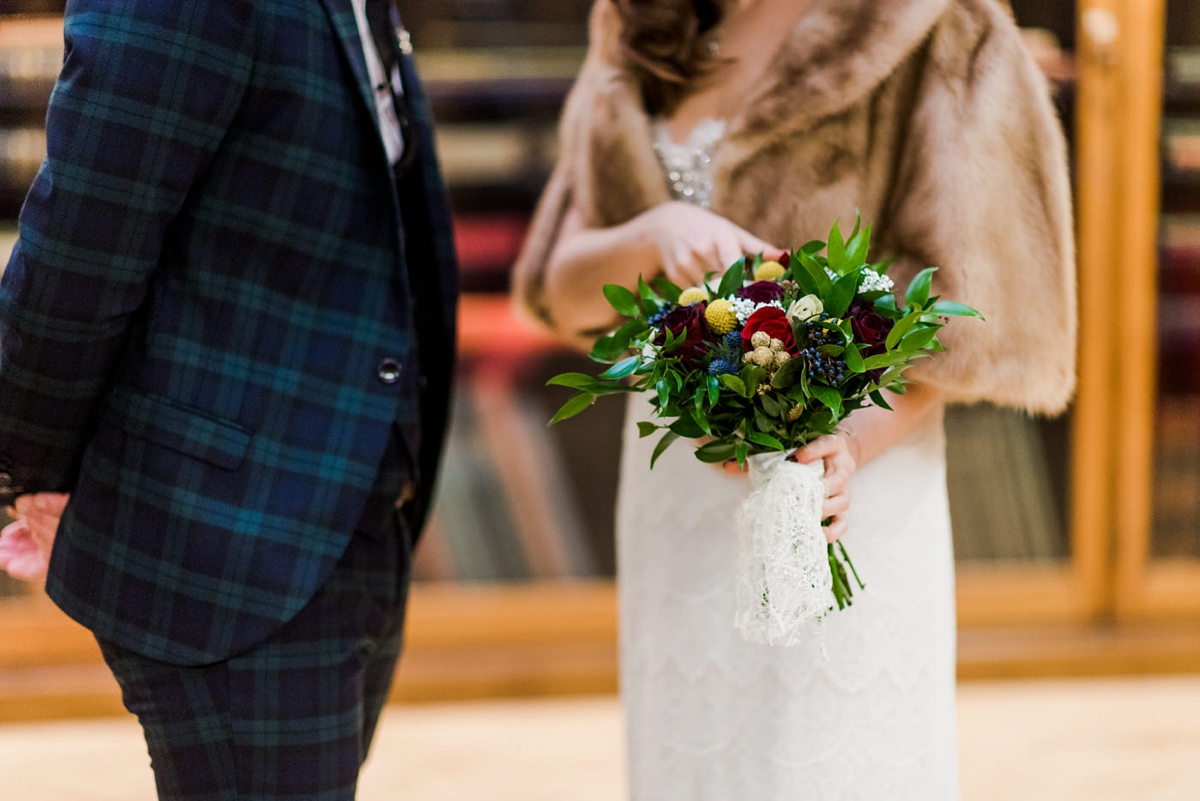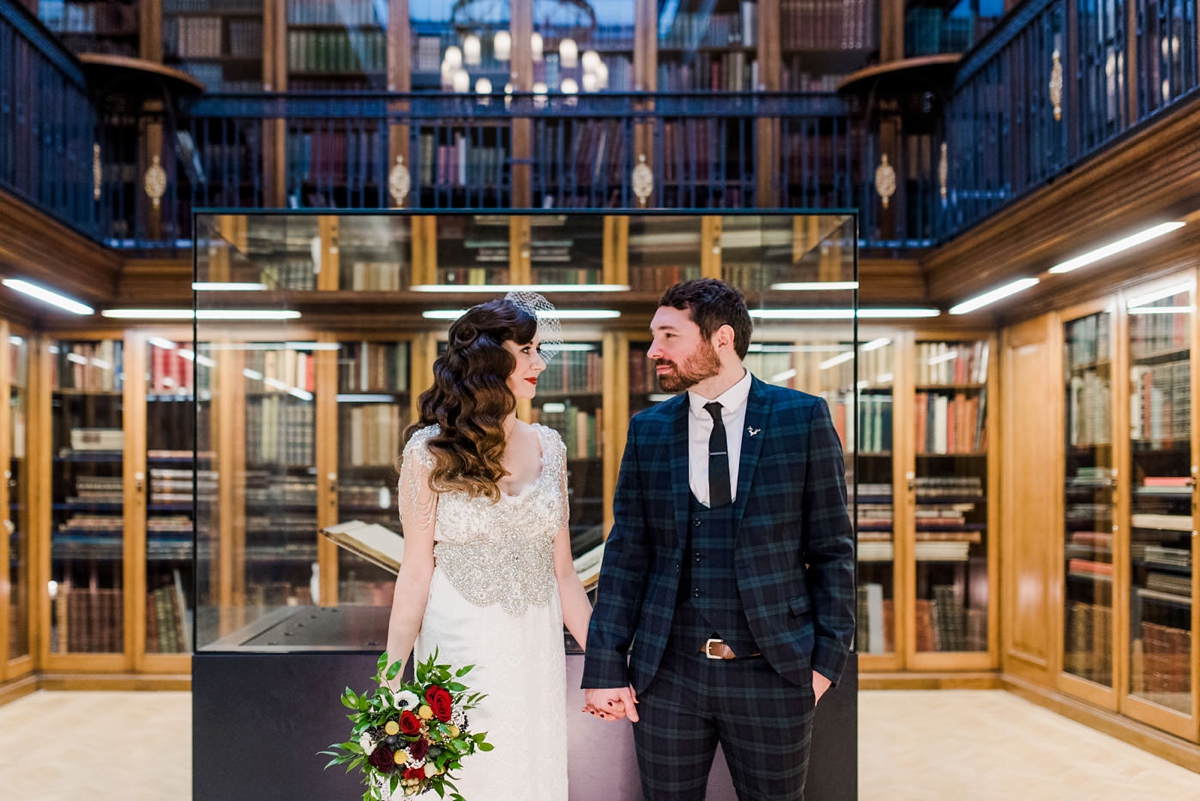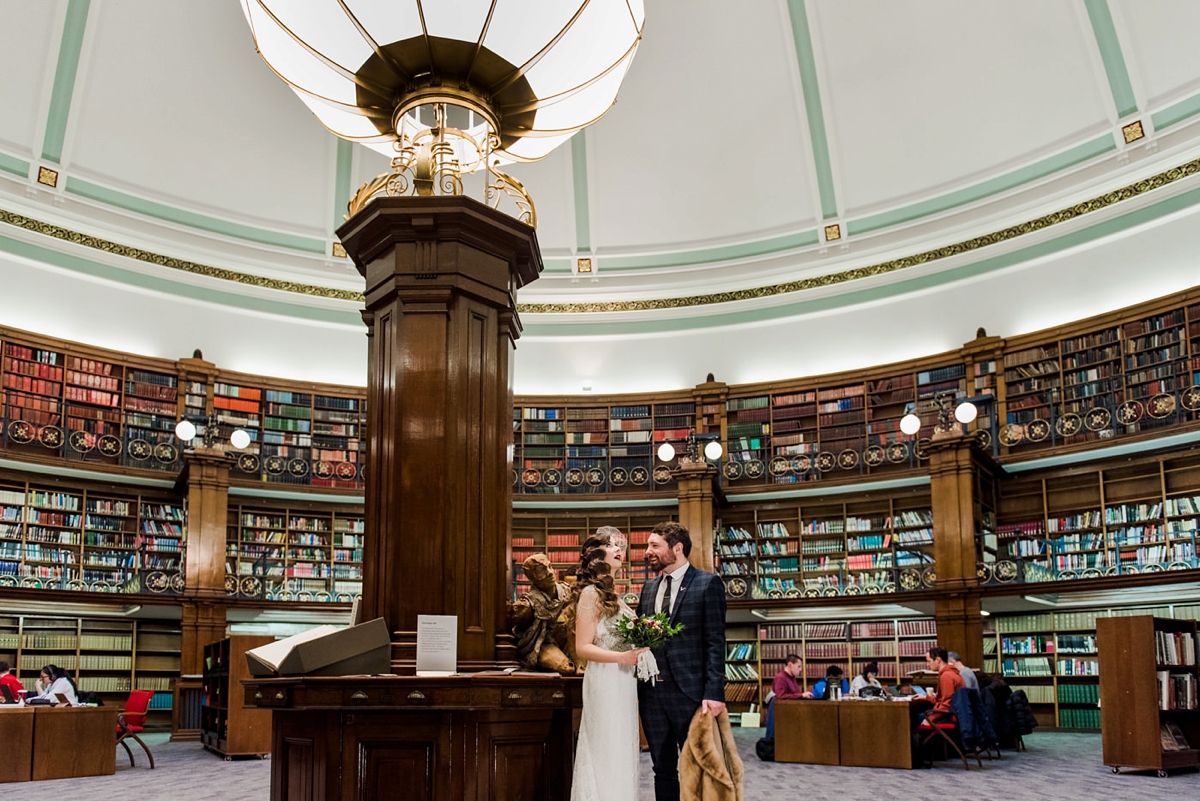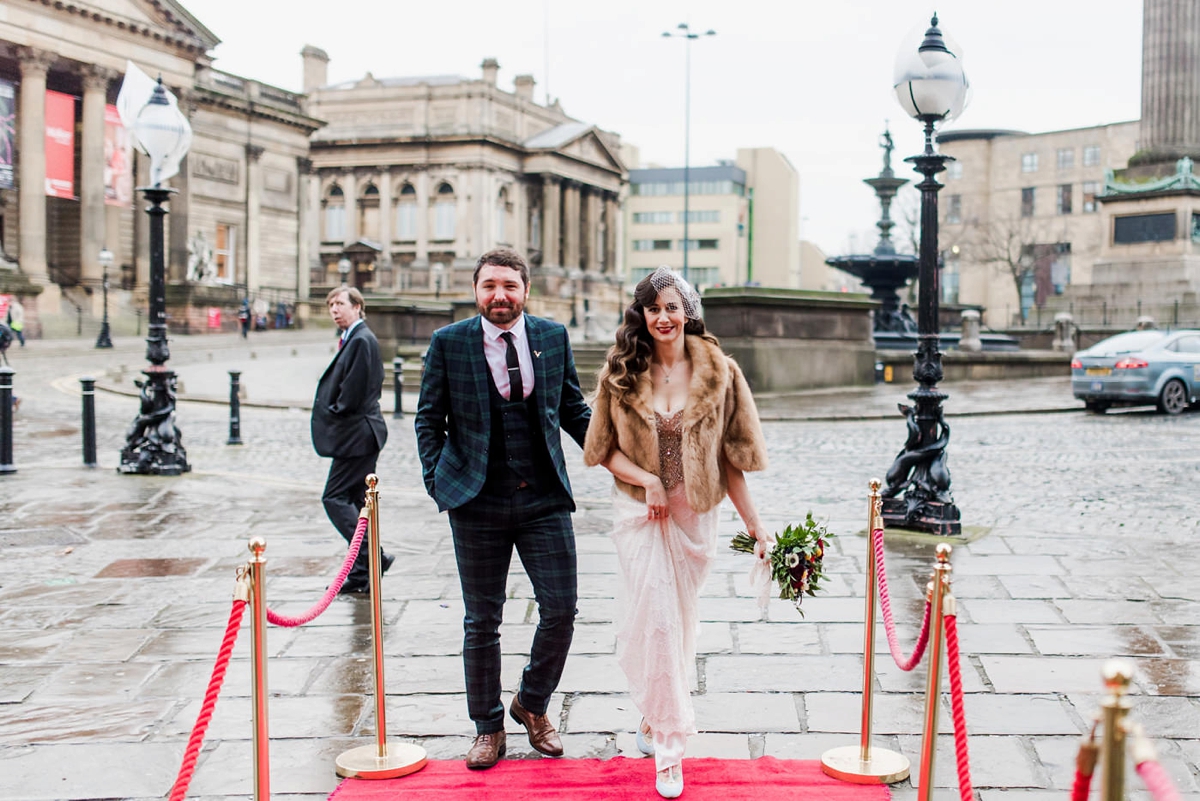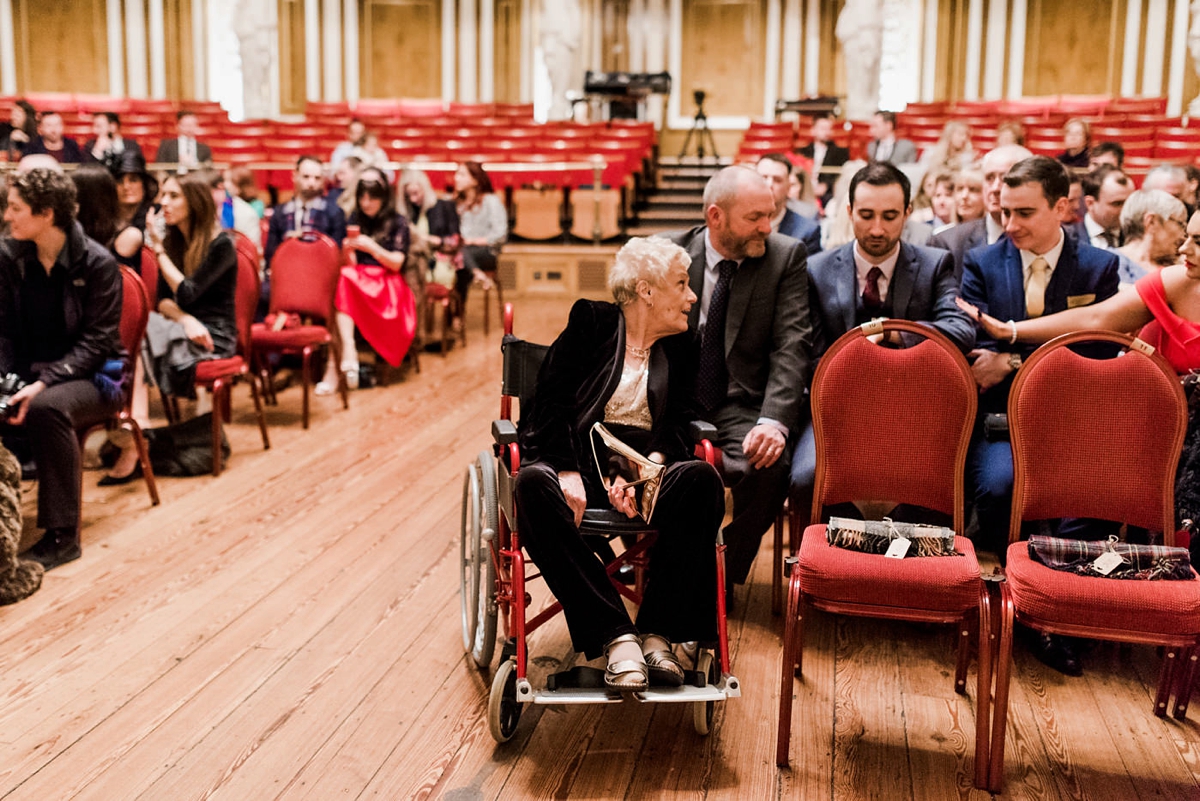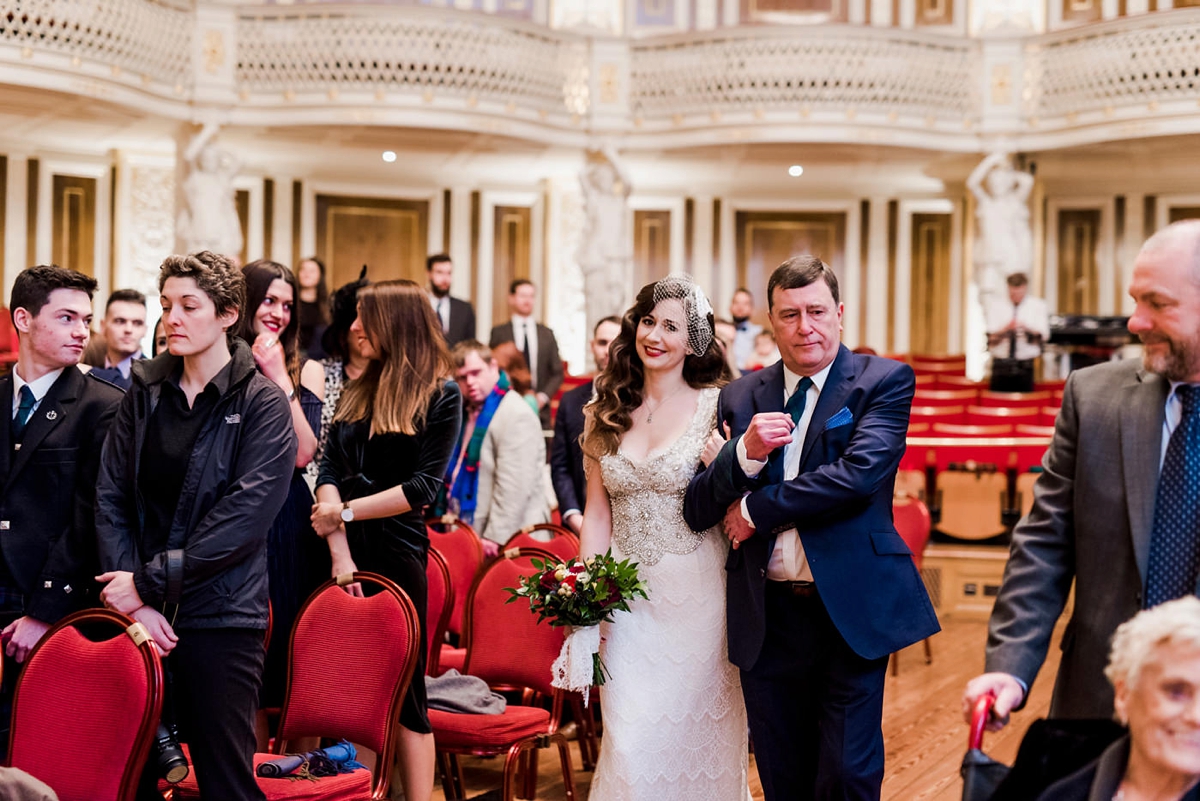 "My Dad accompanied me for the aisle walk to the tune of 'Tiny Dancer' played by my piano teacher Rob Stringer. We picked the simplest vows as we felt they were the least formal, like us."
"For the readings, Paul's Dad read 'A Red Red Rose' by Robert Burns and my friend Estelle read the lyrics to 'When Stars Go Blue' by Ryan Adams which was also the first dance song … the first song we ever danced to together."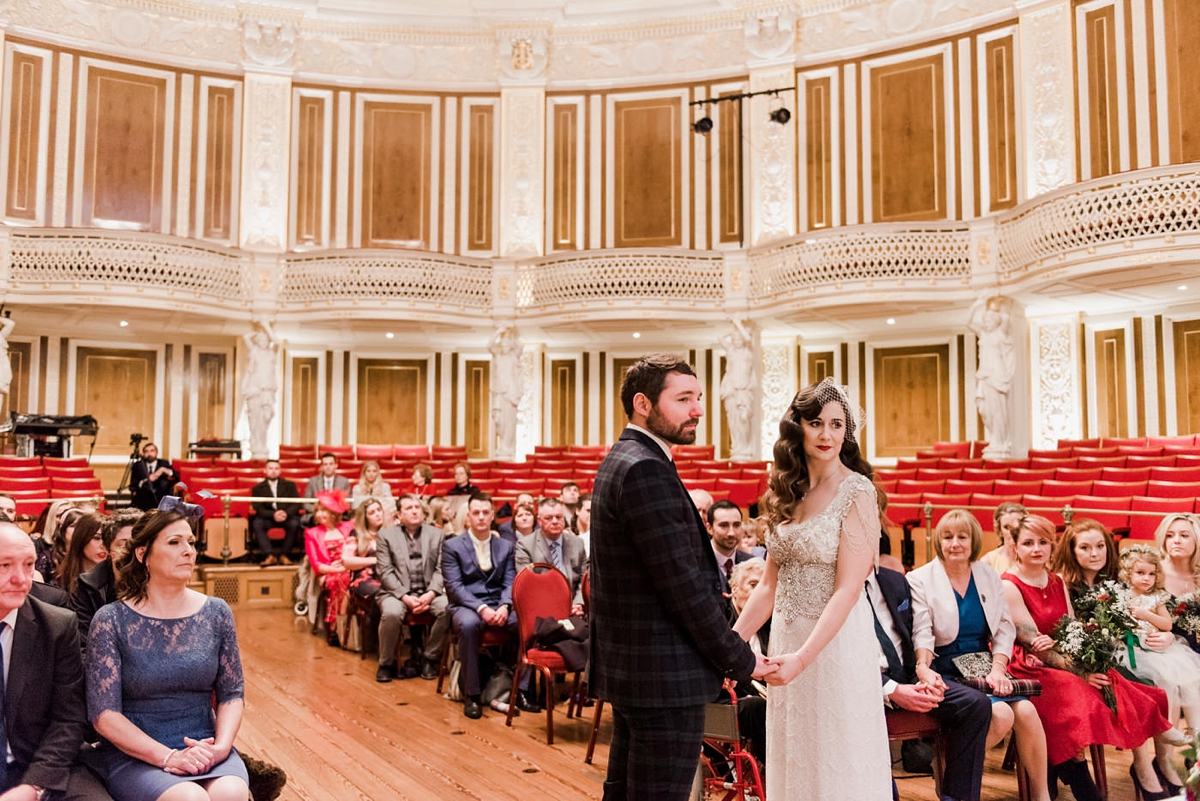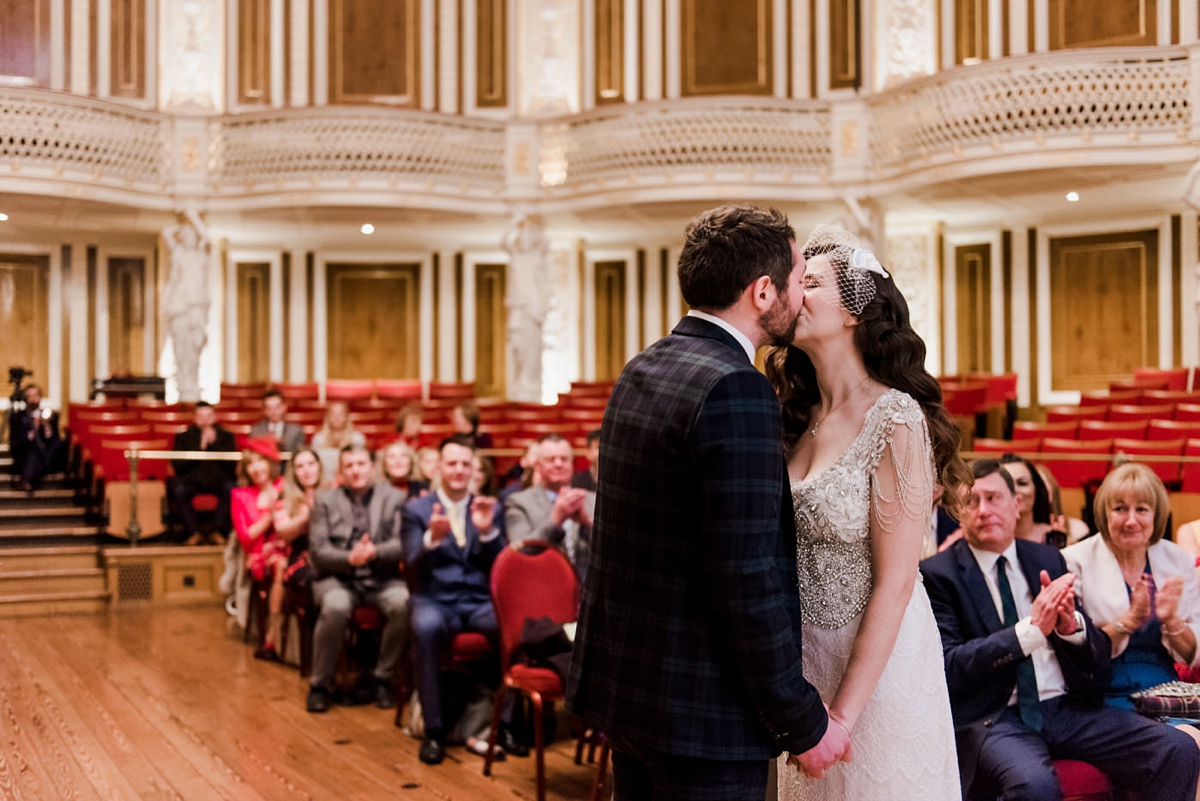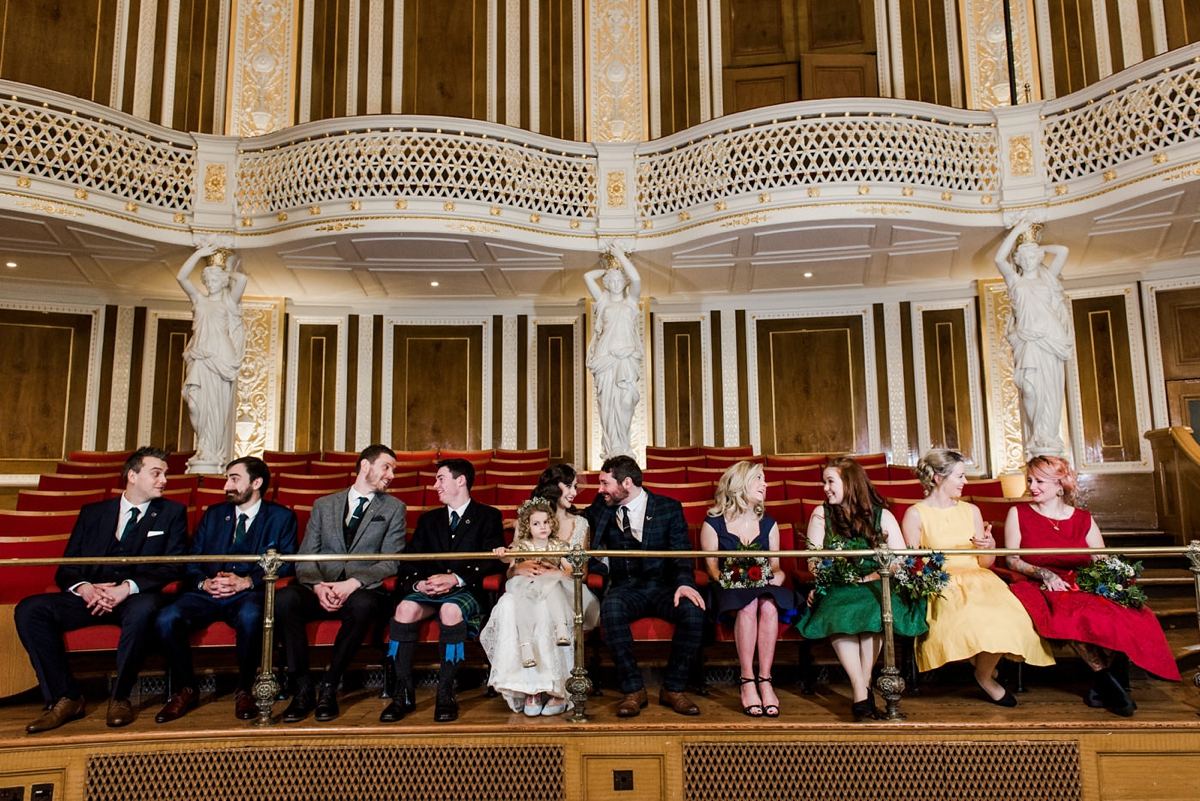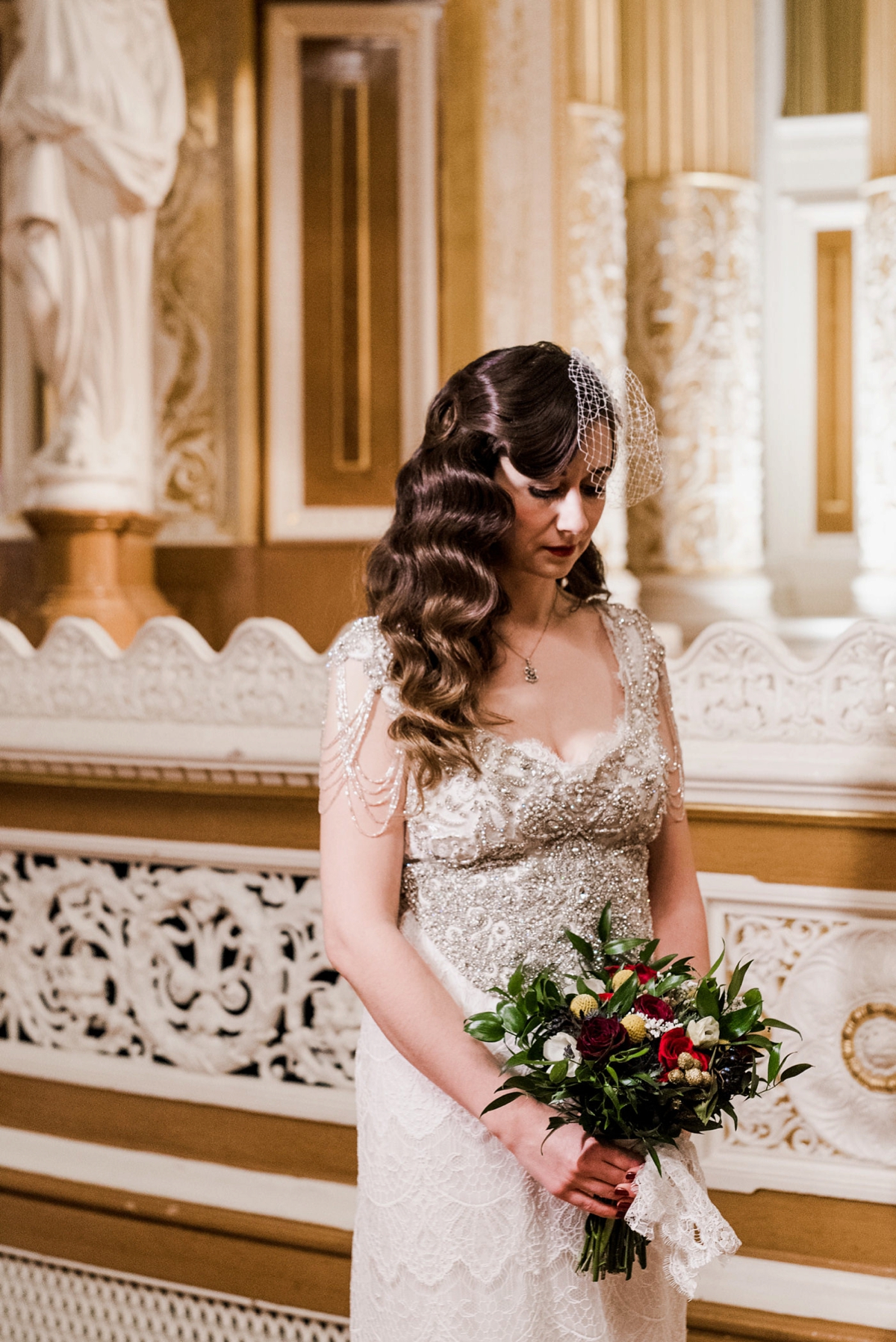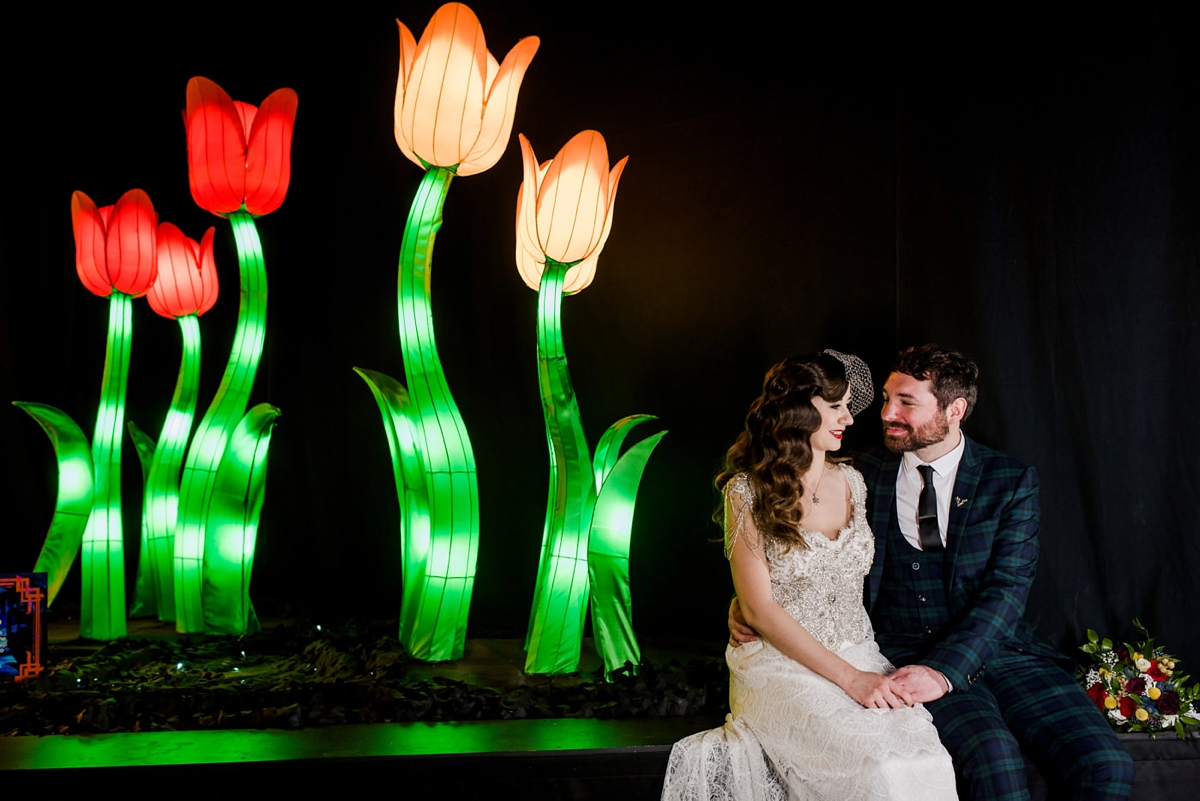 The bride's friend Emma, who owns Rare Bear Ltd, handmade the flowergirl's cute attire.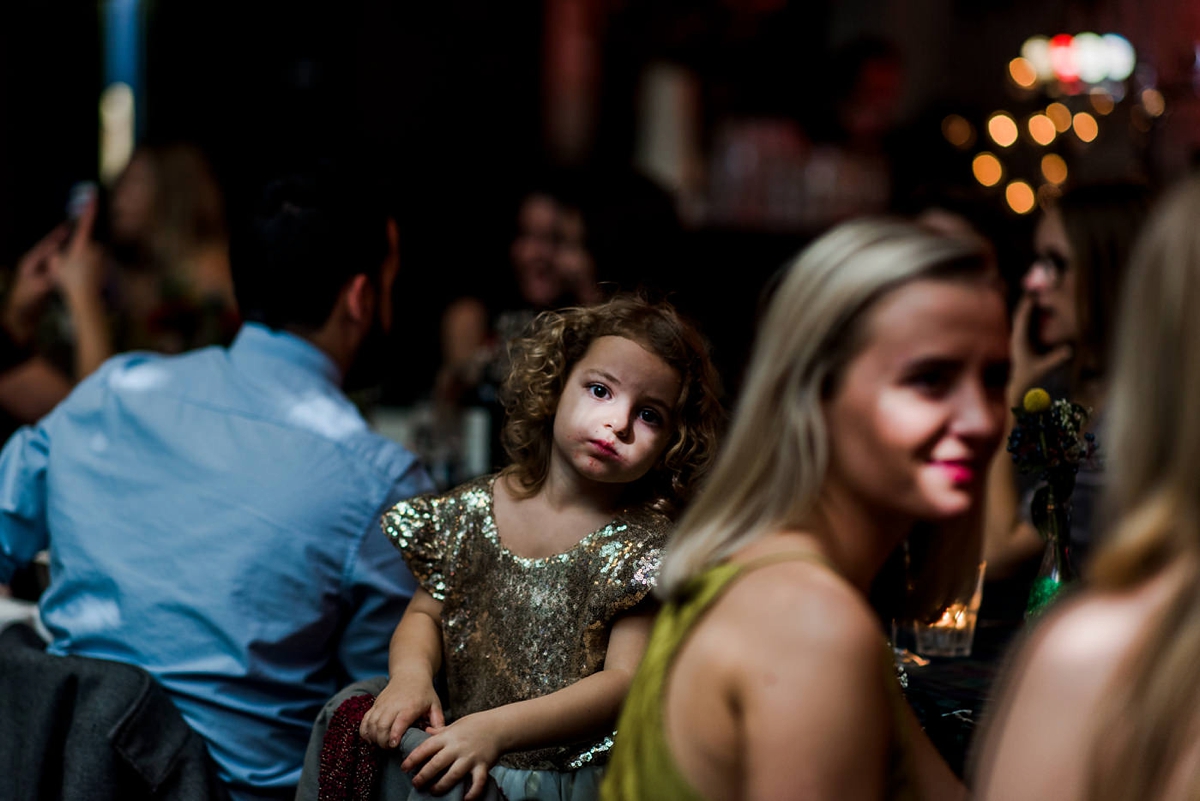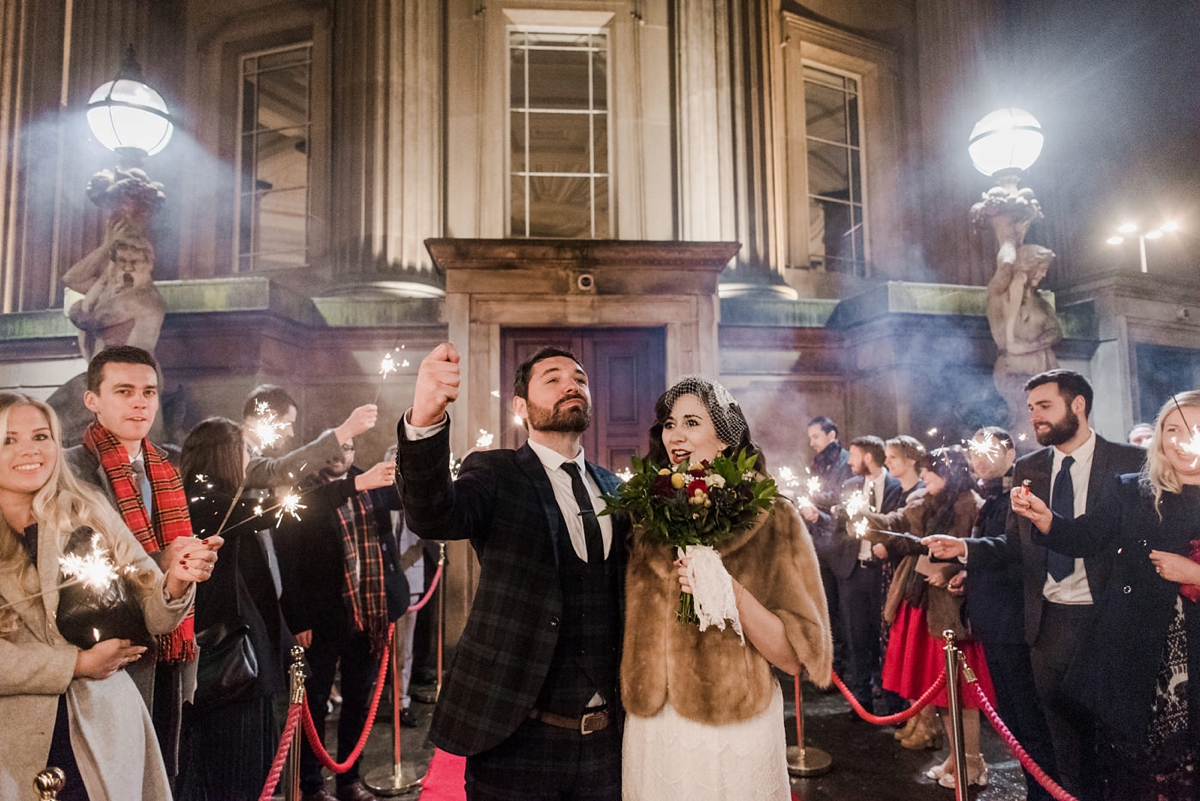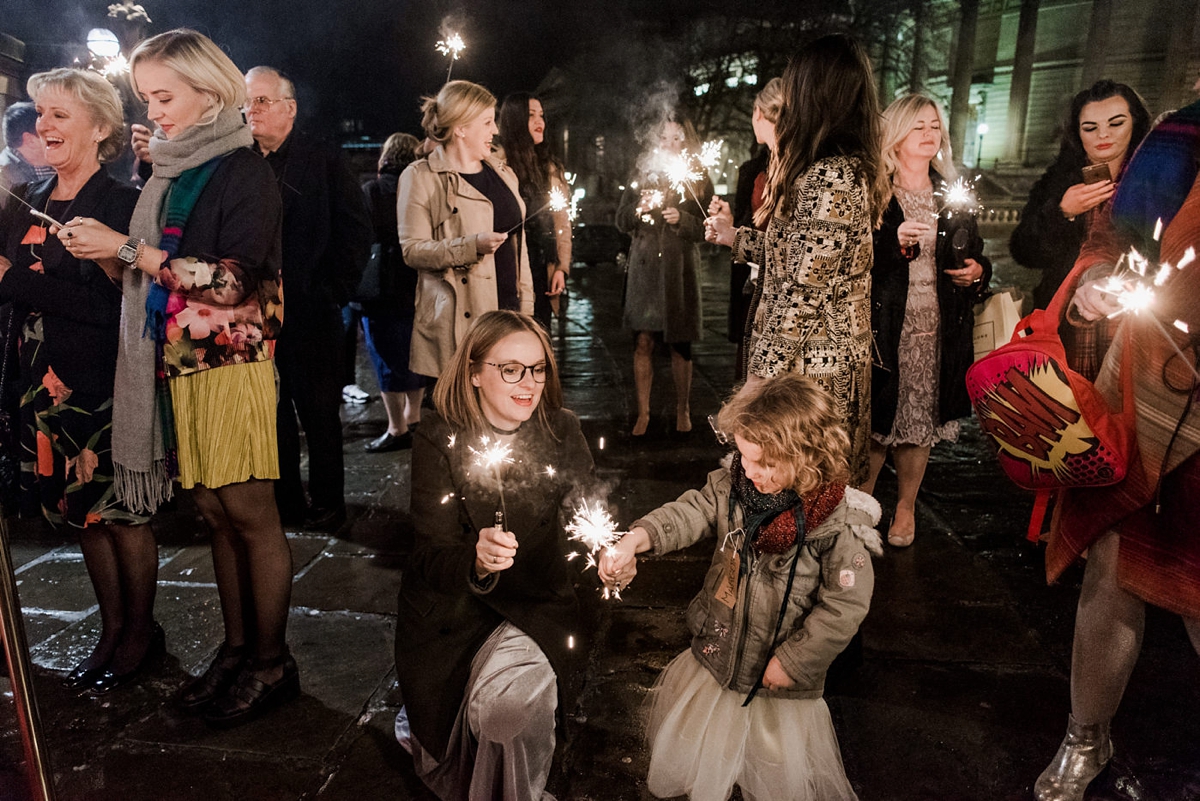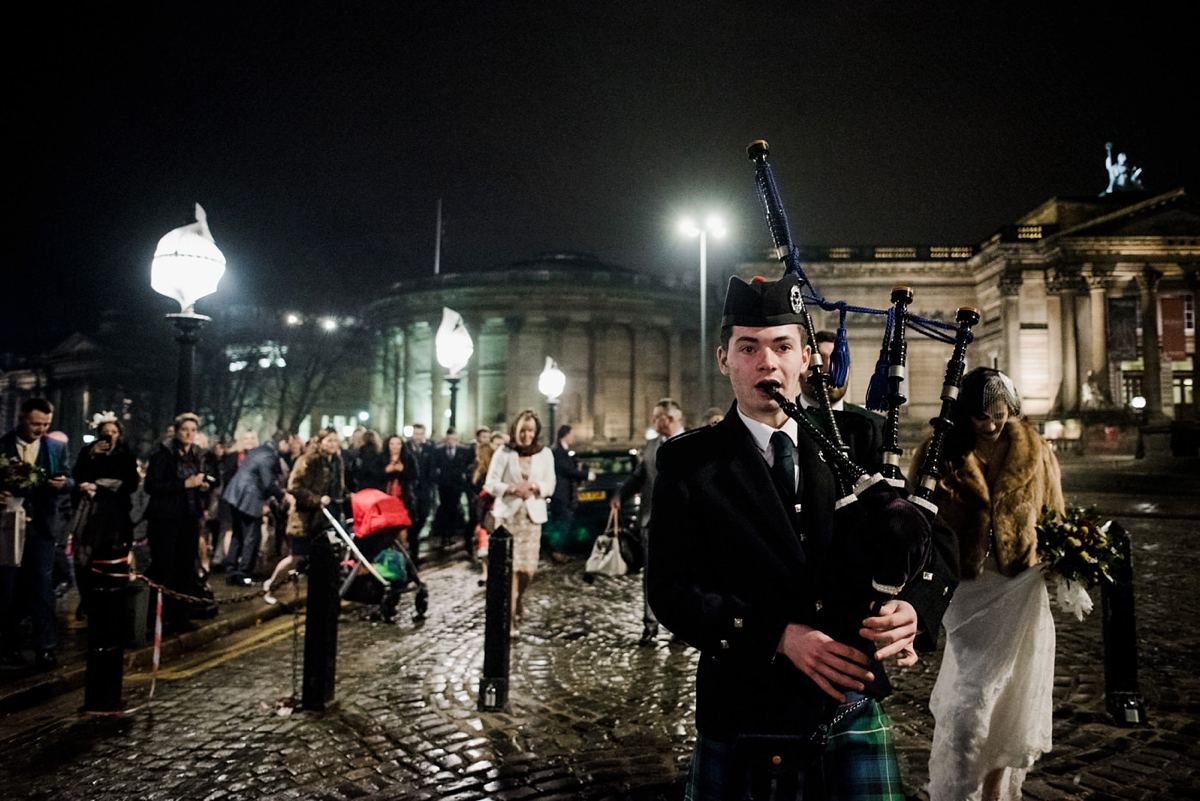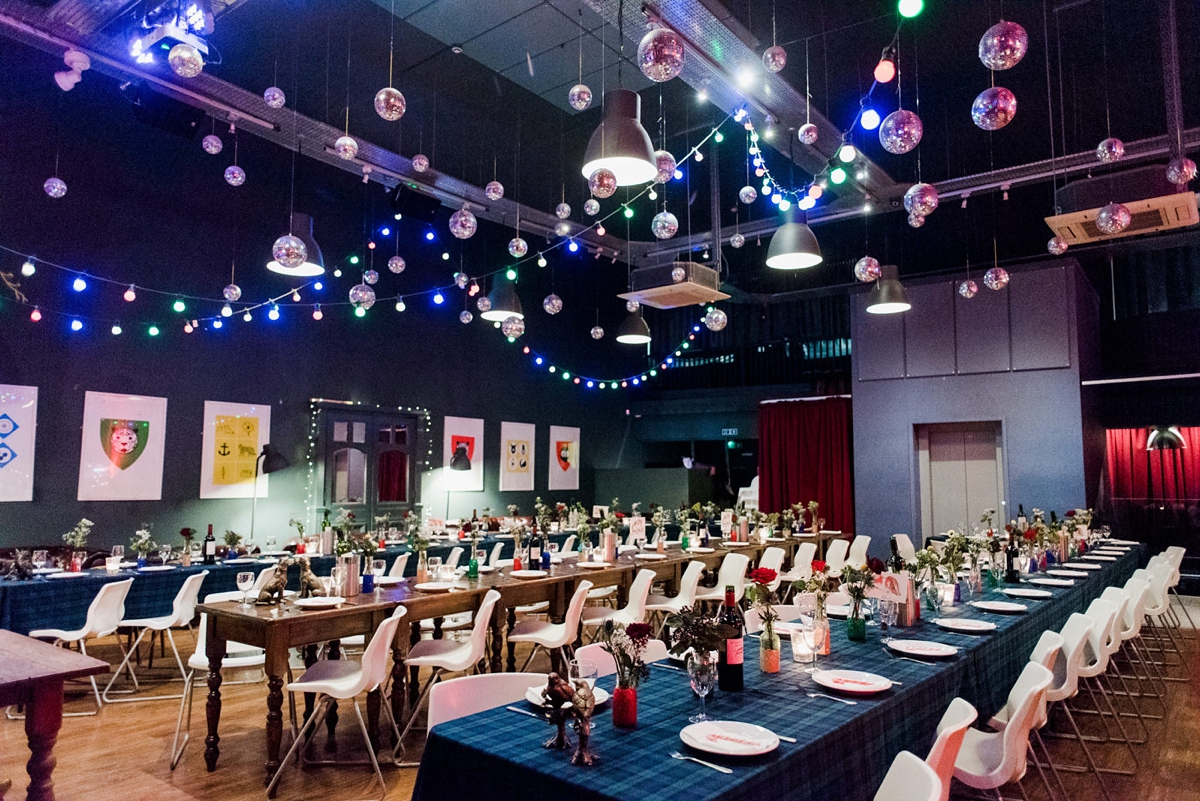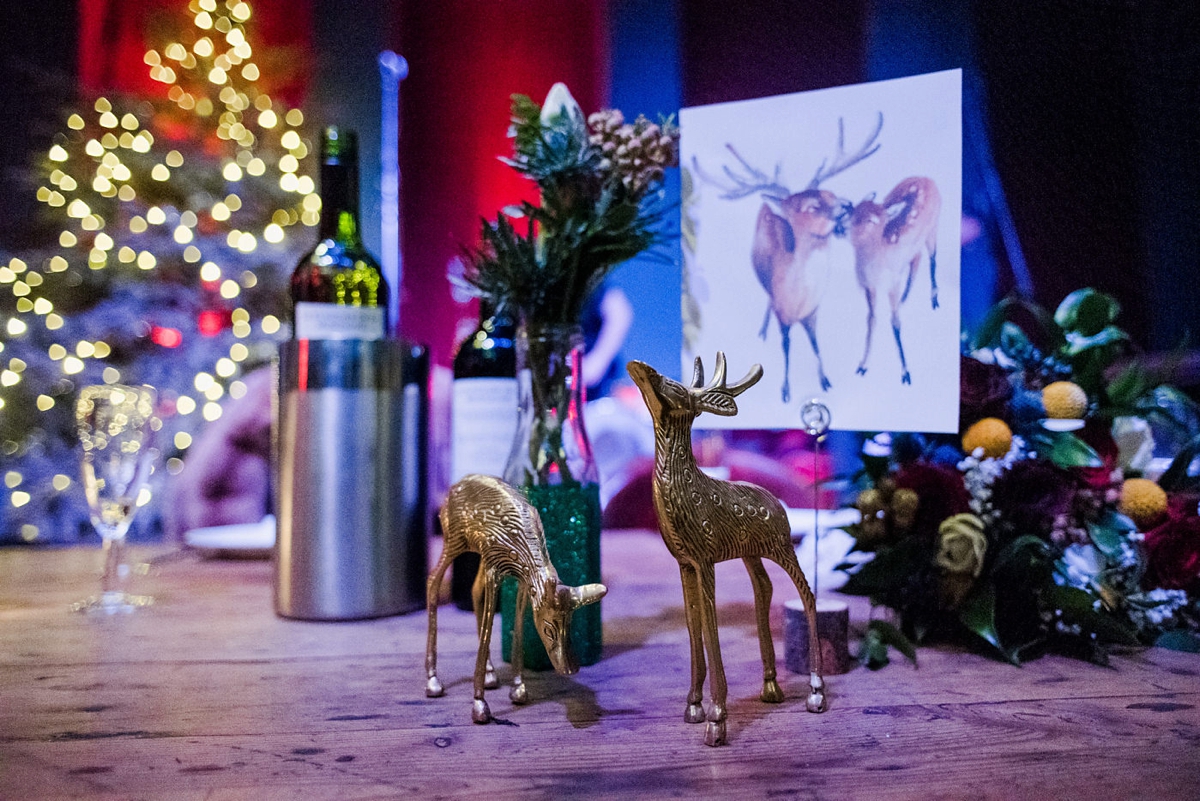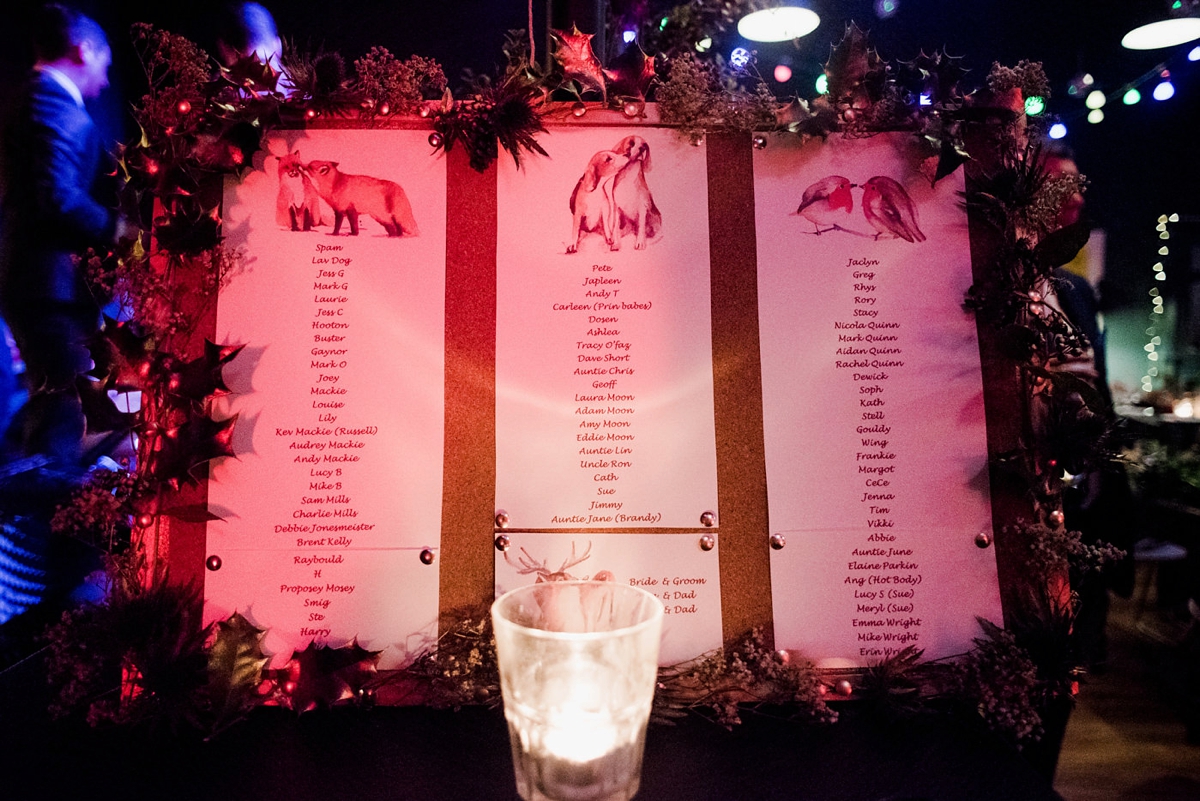 The musical groom performed with his band and entertained the crowds for the evening celebrations.
"The first look was very special and put us both at ease – and walking through the streets of Liverpool from one venue to another with Paul's nephew Rhys playing the bagpipes was very emotional and atmospheric. We loved seeing all the locals clapping for him and shouting their congratulations."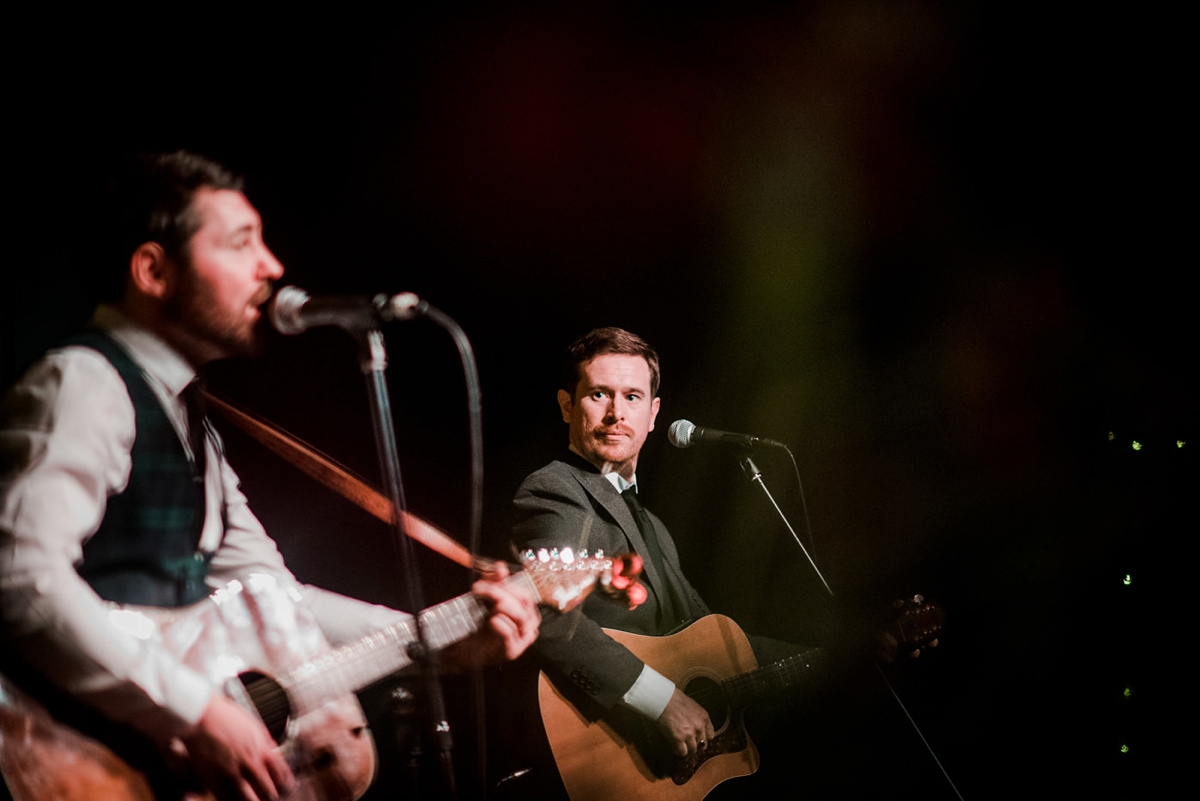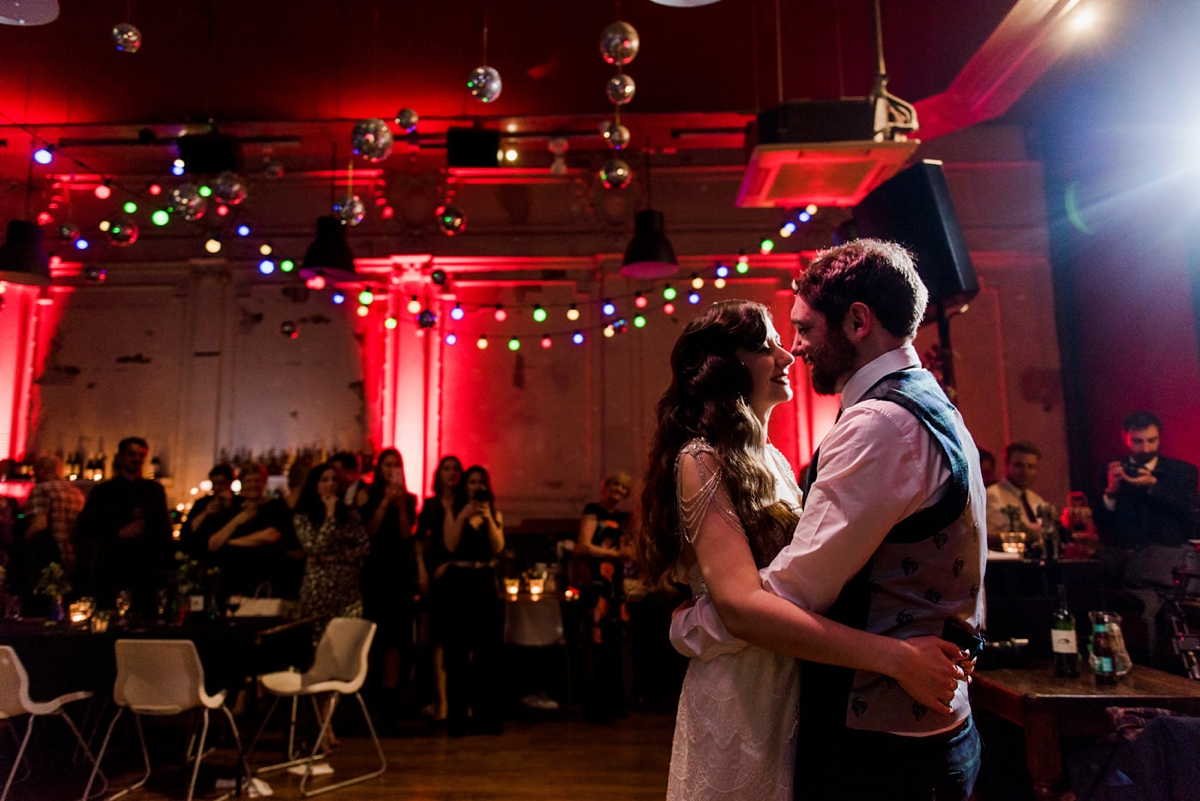 Words of Wedded Wisdom
"Do the day the way you want it and make it personal to you. Don't listen to people when they say "you should really do this", as there is no should about it. It's your day and is about you and your partner."
"We had a budget of £12,000 and we stuck to it! The most important thing to us was having our friends and family together and we loved every minute of our celebration."
Thank you thank you thank you to lovely Laura and Peter for sharing Paul and Suze's most delightful day and giving us all of the feels. If you've fallen for Suze's incredible gown, be sure to take a look at these beautiful Anna Campbell gowns we've previously highlighted for even more inspiration.
Here's to a productive rest of week little lovelies!
Love Jo -xo-