The botanical scene has hugely inspired the bridal world over the past couple of years, and no more so than now, when there seems to be a real lust for weddings full of botanical influences and beautiful blooms.
Which is partly why we fell hard for these images, taken by our Little Book For Brides member, photographer Leah Lombardi. They showcase the bridal collection from Liverpool based designer, Jessica Bennett.

It's exciting to be able to showcase some of the designs of one of the UK's most successful independent designers. Jessica Bennett's designs have a sleek and minimal aesthetic that appeals to stylish modern bride. Her bridal gowns are unfussy and offer designs with unusual cuts, constructed with beautiful and contemporary fabrics.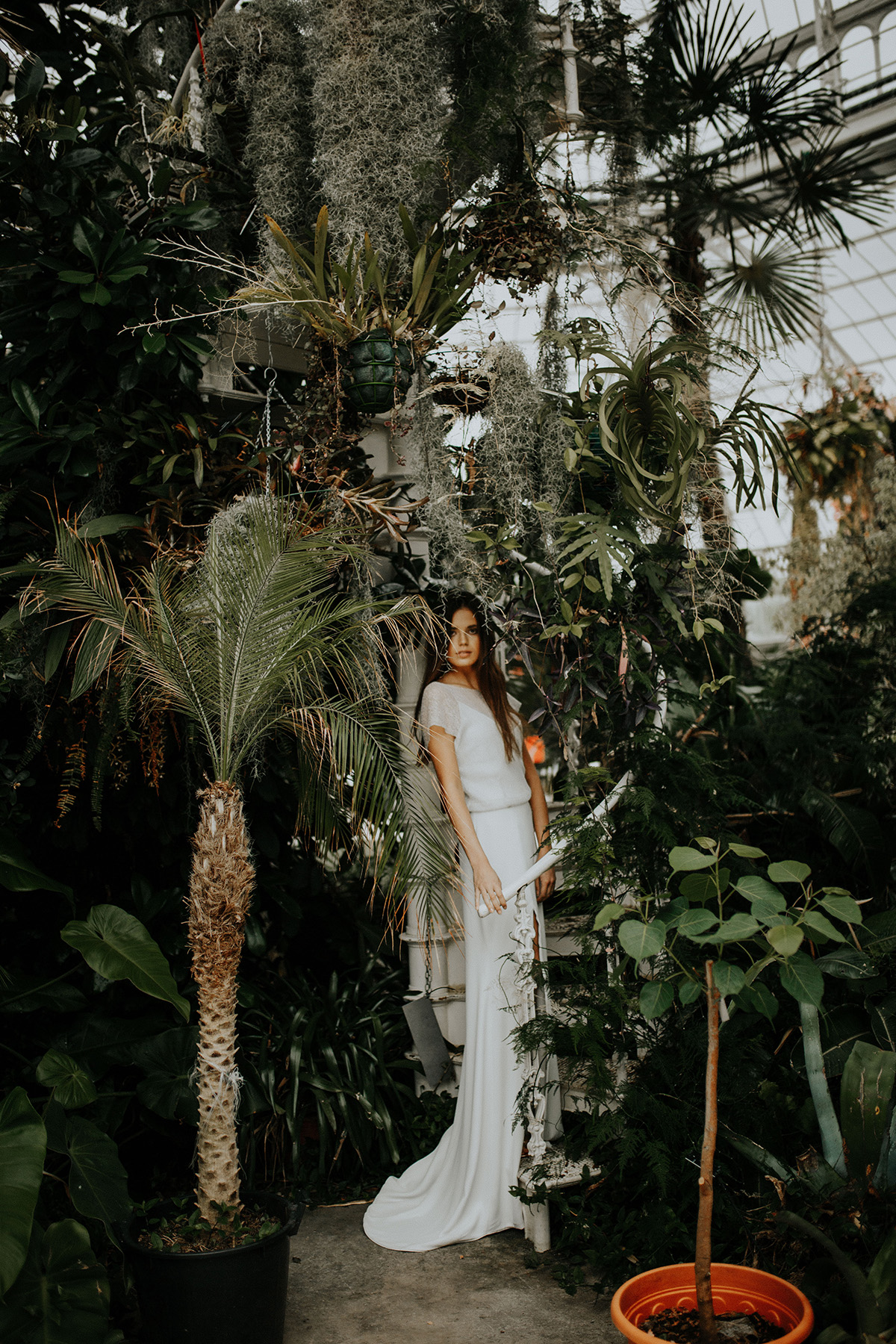 Combining the classic, minimal style of Jessica Bennett's designs with the busy botanical backdrop of the Palm House created a gorgeous combination, ideal to showcase the designs.