Something a little different for a Friday afternoon darlings, we're introducing you to some of the sublime lingerie available via Cheshire based boutique, Agape Bridal. We recommend this boutique most highly, and you'll find them listed in the Little Book for Brides (which is basically the little black book of little black books for anyone planning a wedding).
This shoot was a collaboration Agape Bridal and photographer Jade Osborne Photography, using honeymoon lingerie from Shell Belle Couture, a vintage inspired collection of luxury coordinated lingerie, loungewear and slip dressing. This absolutely beautiful capsule collection will ensure brides are top to toe in the most delicate silks and laces for the wedding morning and for your honeymoon. Many pieces also double up as elegant evening wear.
The location was  wedding venue Wrenbury Hall, situated just outside Nantwich in Cheshire, an idyllic country manor steeped in history dating back to Edward III with a beautiful, recently refurbished bridal suite with beautiful décor and a free standing bathtub.
Images by Jade Osborne Photography,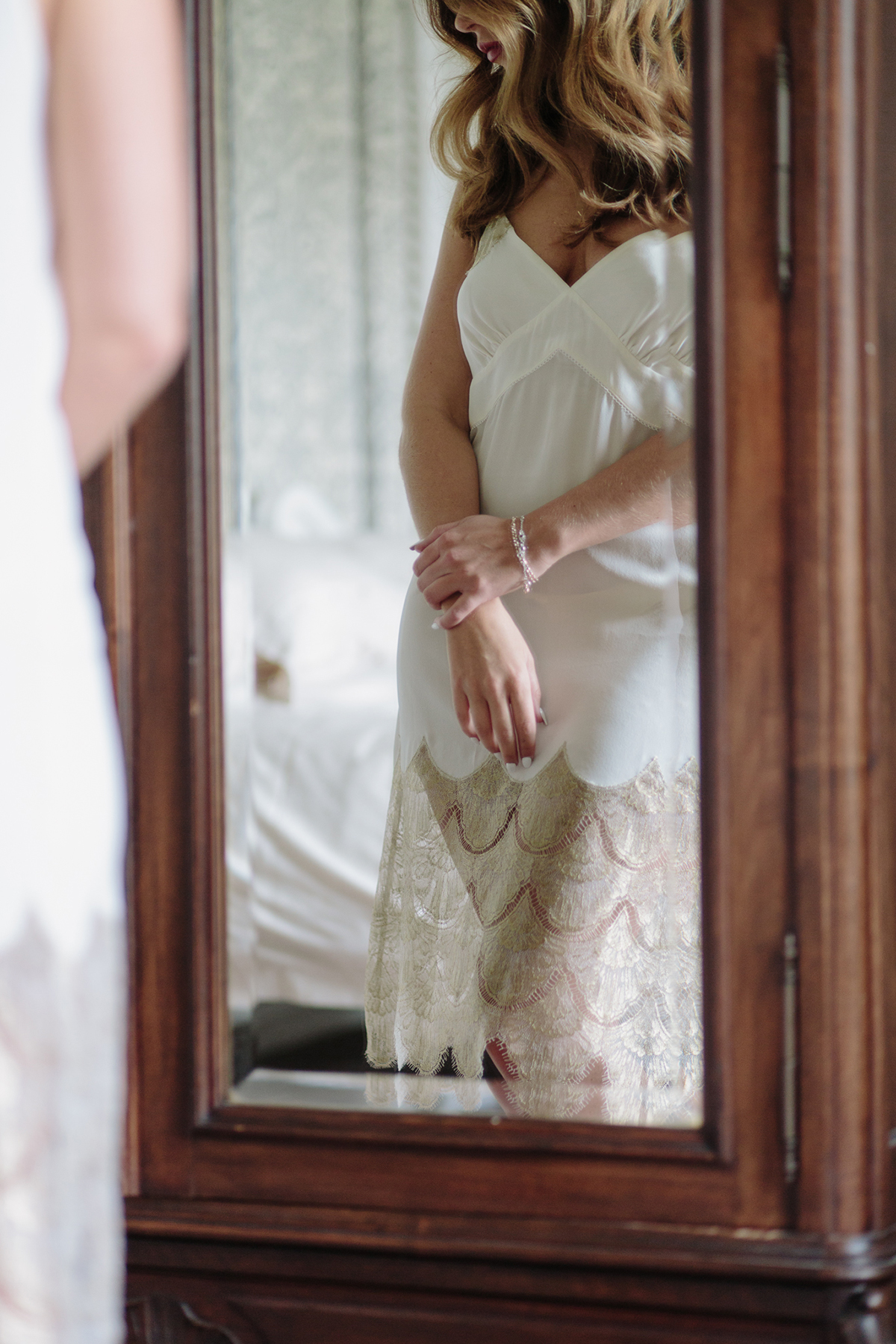 We are also delighted that our Little Book For Brides member, photographer Jade Osborne, took these images.
"For the shoot, we wanted to create a relaxed feel and evoke the quiet time a bride may have on the morning of the wedding day, a time of reflection and then also moving on to the anticipation and sensuality of the honeymoon." 
"We wanted the focus to be in the gorgeous lingerie and kept accessories to a minimum, using some coordinating earrings which reflected the delicacy and intricacy of the Shell Belle pieces, we found earrings from Liberty in Love which did this perfectly."