Good evening darlings, we've an extra special treat for you today, a third post that is bursting with an utterly dreamy kind of late Autumn, early Winter vibe.
These images were sent in by photographer Agnes Black, who explains all below (though the images really do all the talking). They are the result of a styled shoot workshop, which saw Agnes bring together some serious wedding industry talent all under one roof for the day to create some inspirational imagery.  The results are utterly sublime.
"We wanted this shoot to be epically beautiful – it was to be inspired by colours and textures that bring both the warmth of Autumn, and the cold of winter together. Using the beautiful natural window light available at the gorgeous Hallam Mill, we were able to create a deeply warm and alluring mood, which we hope Love My Dress readers will adore."
Photography by Agnes Black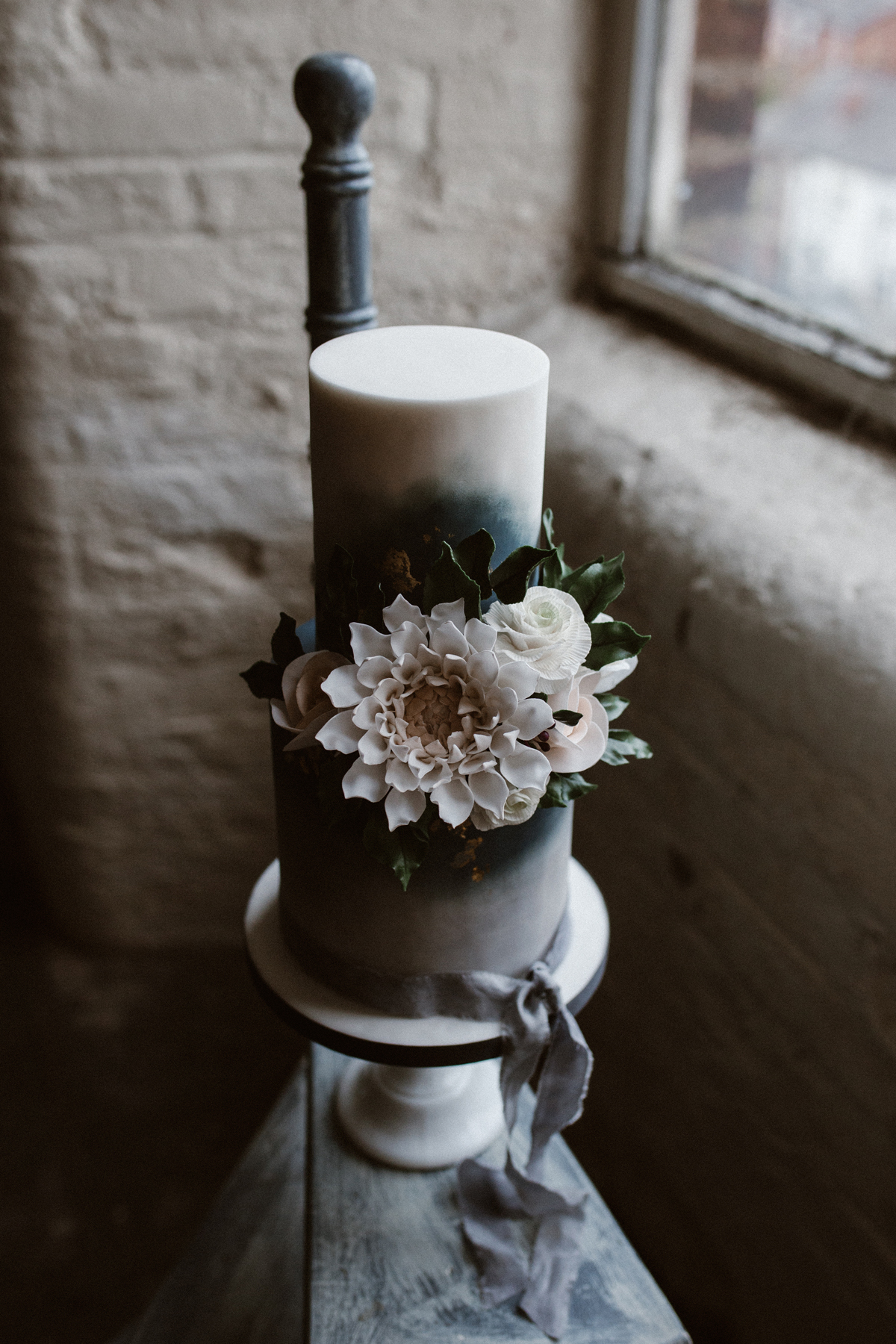 "Arrays of deep blue's, warm whites, touches of champagne and smoky greys with touches of gold. Layers of silks, tulle, ribbons and knits. We had a very simple ceremony set up with a gorgeous hand painted backdrop from Chiascuro, a flat lay of the most beautiful stationary from Loupaper, a table set up with what will be another expertly hand crafted cake from Marie Antoinette and a reception table set up."
I absolutely adore the colours in this shoot – greys aren't going away and I can't get enough of them right now – they can be incorporated into so many details across a wedding day, from pretty decor like ribbons, to stationery and the gown itself – how gorgeous is the tulle skirt in this feature? I'll have one just for prancing around the house in please! And I love how the greys and neutrals were paired with gorgeous greens.
"Lots of lush greenery and floristry flawlessness came by way of Cath at Sweetpea & Thyme. All styled and put together with love, creativity and perfection by Emmy Lou of Chiascuro Styling."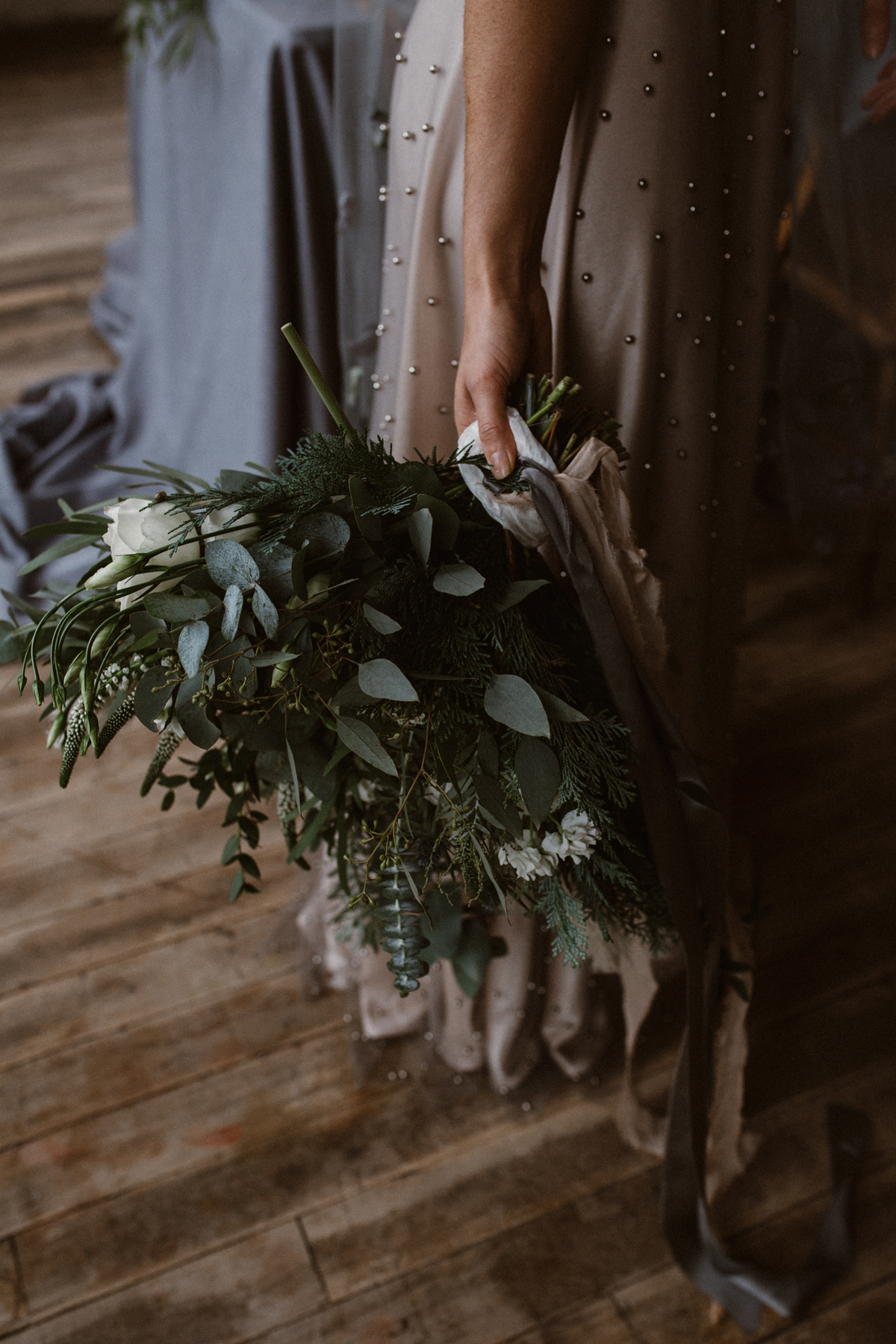 "The modern, contemporary gowns were designs from E&W Couture and were absolutely amazing! So much texture and gorgeous pale grey tulle."
"On hair and make up we had Hannah Carson and Laura Thompson creating a soft sun kissed dewy look with sleek textured waves and braids."