Hello everyone! And a very Happy New Year to you! I very much hope that you have so far had the loveliest of Christmas breaks, filled with joy and surrounded by those you love.
A warm welcome and hug too, to all our new readers who have discovered Love My Dress for the very first time, having become engaged over Christmas. We're so happy that you've found us! And we hope that you have also found our annual digital magazine because it makes the most amazing read. We don't usually blog any content throughout Christmas week, but we're making a special exception this year for a couple of features, the first being this one, because we're super keen to tell you about the Phillipa Lepley sample sale and don't want you to miss out on the amazing opportunities that it will bring.
For those of you not in the know, Phillipa Lepley is one of the UK's top couture bridal designers who has been creating show-stopping wedding dresses for 30 years now. Typically, her gowns cost between £5,000 and £20,000, but between 2nd and 31st January 2018, Phillipa will be hosting a sample sale at her flagship store in London, where some utterly gorgeous gowns will be available with up to 75% reduction in fees, and starting at £1,500. And that, darlings, is something we thought you'd want to know about!
"Our sample sales are such exciting events with very special couture dresses reduced to incredible prices. We love meeting brides during that time and helping them find their dream dress – lots of brides have found their perfect dresses in our sample sales over the last thirty years."
"I was born to make! Absolutely everything I do revolves around the creating and making process and it's the pursuit of perfection and beautiful craftsmanship that makes me tick. I adore seeing my atelier full of exquisite creations at varying stages of the couture process, each on its own mannequin, being hand-worked with such love, care and precision. It's a true labour of love and each dress is a work of art in its own right."
A starting fee of £1,500 is a complete steal for a couture bridal gown from such a renowned designer. We love Phillipa's whole ethos behind bridal design – that she is driven more by her love of timeless elegance than trends.
"For myself, it isn't about being a slavish follower to fashion trends – in fact, it's my belief that a wedding dress should be timeless and flattering above all else. A Phillipa Lepley couture wedding dress will stand the photo album test of time and look as good in fifty years time as it does today. There is nothing I like more than designing exactly the right dress for each bride. I'm passionate about making a bride look and feel at her beautiful best on her big day. "
A selection of over 50 couture wedding dresses from Phillipa's latest collection will be re-priced and available to purchase for the first time via this sale – the gowns, having previously been used for display purposes and couture appointments are in excellent, like-new condition.
The majority of the dresses on sale have body-minimising corsets hidden inside, which are world-famous and one of the most recognised and sought-after features from the designer…
"When brides try on our samples the first thing they always comment on is how incredible the corsetry is! The shape that our dresses give you coupled with the luxurious, high-quality fabrics and special detailing make you feel as special as you deserve to feel on your wedding day. You will see my passion for embellishment and perfection throughout our collection."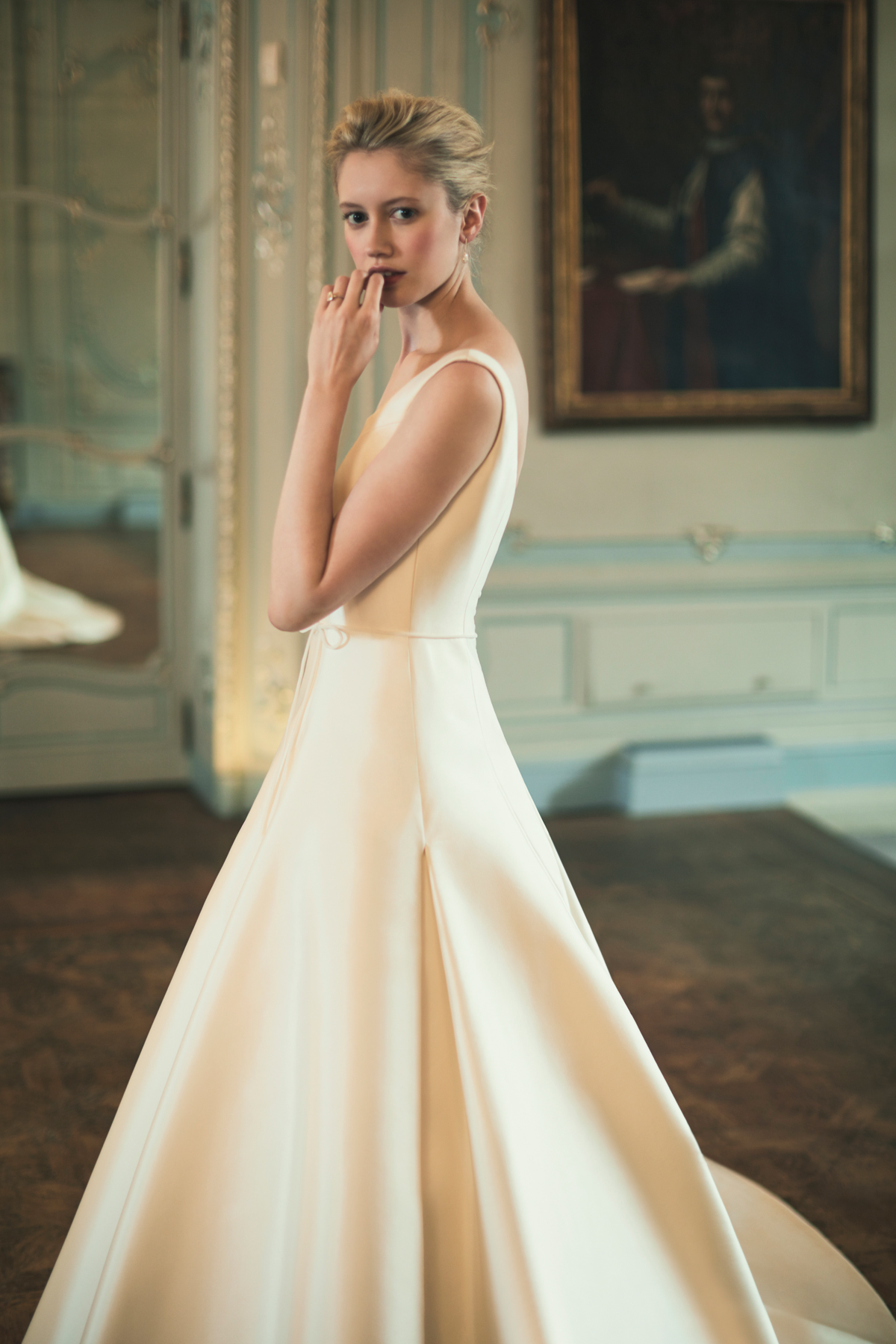 Phillipa's showroom is located at 48 Fulham Road in Chelsea, London, SW3 6HH. Sample sale attendance is by appointment only – but you can make an appointment by calling 020 7590 9771, emailing [email protected] or by clicking here. Please kindly note that there is a £30 consultation fee taken at the time of booking and that most of the gowns will be a size 10/12 and can be altered.
"I'm so looking forward to welcoming Love My Dress readers to the shop for our sample sale. We will make sure your visit will be a special and very memorable one, and we can't wait to discuss your wedding ideas! We'd love to hear from you if you have any questions – please don't hesitate to call the shop to speak to one of my team who can explain exactly how the process works."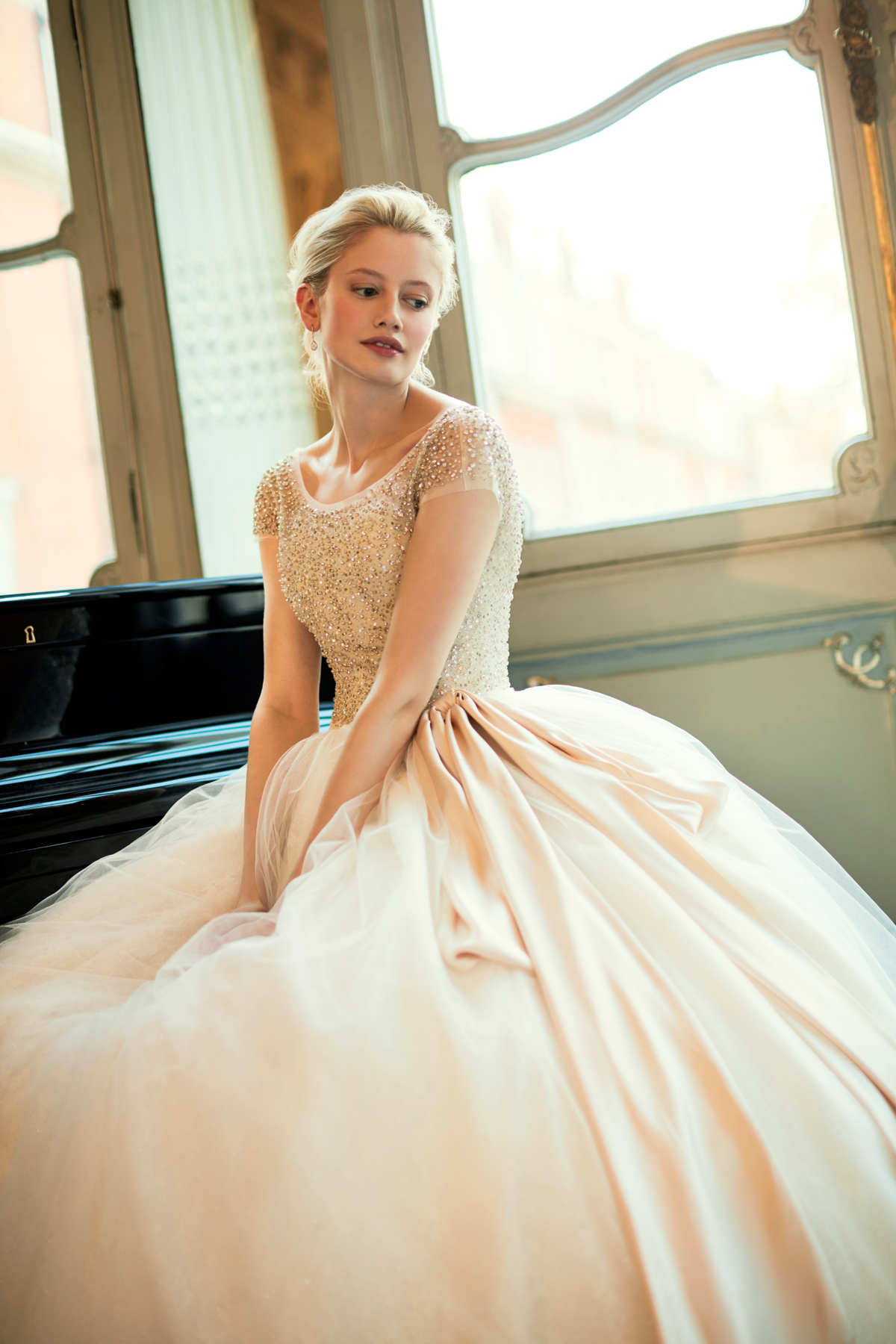 I cannot emphasise enough how fantastic an opportunity this is to obtain a one-off, couture bridal gown at such a brilliant reduced price.
Treat yourself to a wonderful, exciting experience, you absolutely will not regret it, I assure you.
Good luck finding your dream dress ladies,
All my love,
Annabel x
There are no photos with those IDs or post 681406 does not have any attached images!