Well lovely readers, we've almost made it. It's not long until January is behind us and I don't know about you but that thought makes me very happy indeed.
I'm not a fan of the first month of the year so the fact that February is just around the corner is definitely making me smile today. I'm also smiling because this feature is seriously adorable thanks to French Maison de Couture, Little Eglantine. As you're about to see, their gorgeous flower girl dresses and pageboy outfits are beyond perfect.
Little Eglantine is the epitome of pure, classic French elegance – there's a simple, timeless and delicate feel to the designs that's just beautiful. Focusing on refinement and attention to detail, designer Stephanie Staub works with the finest taffetas, silk organzas and ribbons to create fabulous designs that are finished with the most thoughtful details. Each garment is hand made and the dresses and outfits are little works of art.
"I think my signature style is definitely French and classic with a delicate simplicity which gives so much style and elegance to each garment," says Stephanie. "I'm also very exacting when it comes to details and quality so each dress has a couture signature."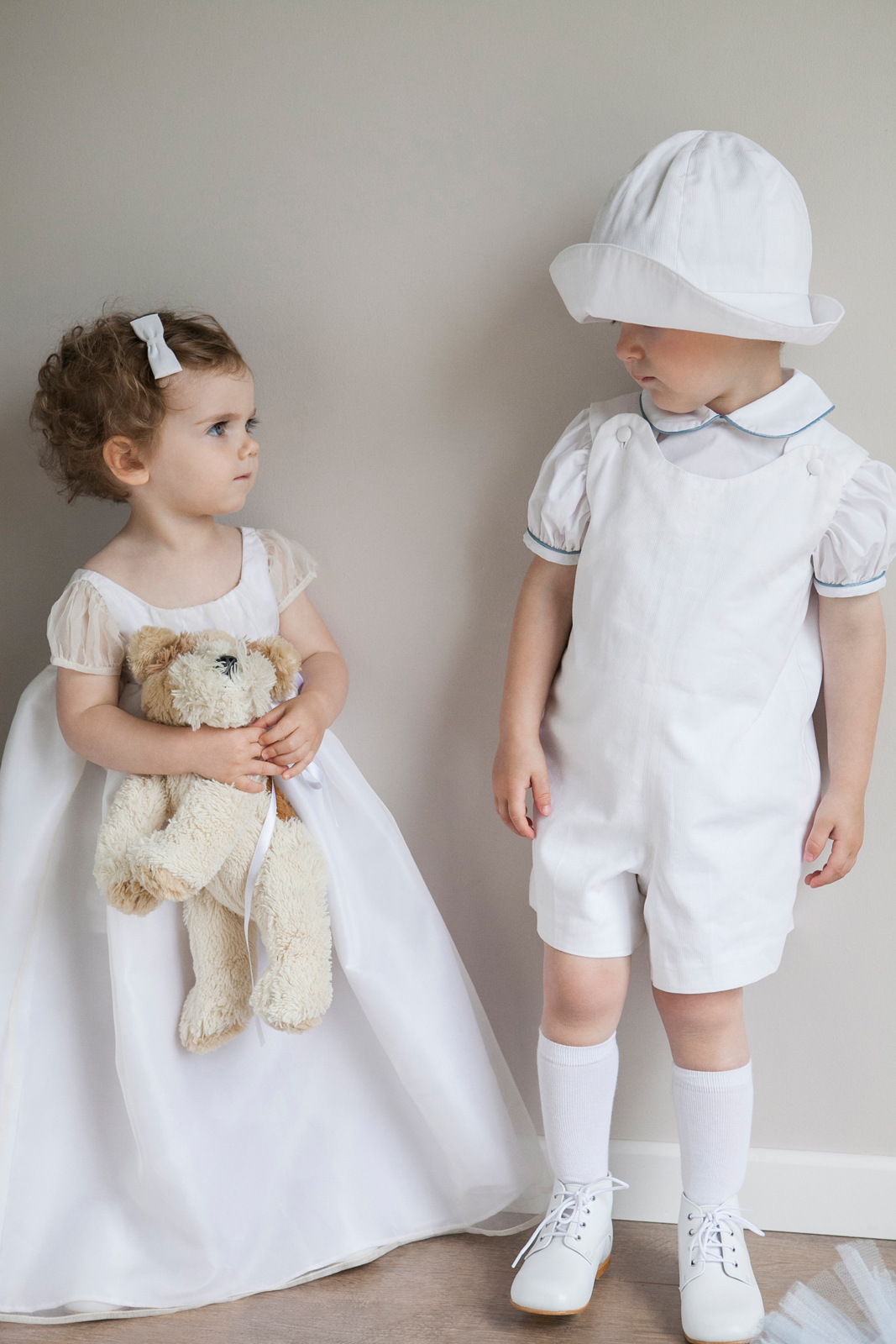 Stephanie began thinking about Little Eglantine 12 years ago when she and her then-fiancé attended a friend's wedding in France. She looked at all the gorgeous outfits around her and took these as a source of inspiration for her own flower girls and pageboys.
"Watching everyone on the day brought thousands of ideas to mind! I was so excited! I decided I would design and make my flower girl dresses and pageboy outfits myself so it was really inspiring seeing all these elegant garments. I had so much fun I thought that if I could design for myself, I could design and create outfits for others too. My husband supported me and that's how Little Eglantine started."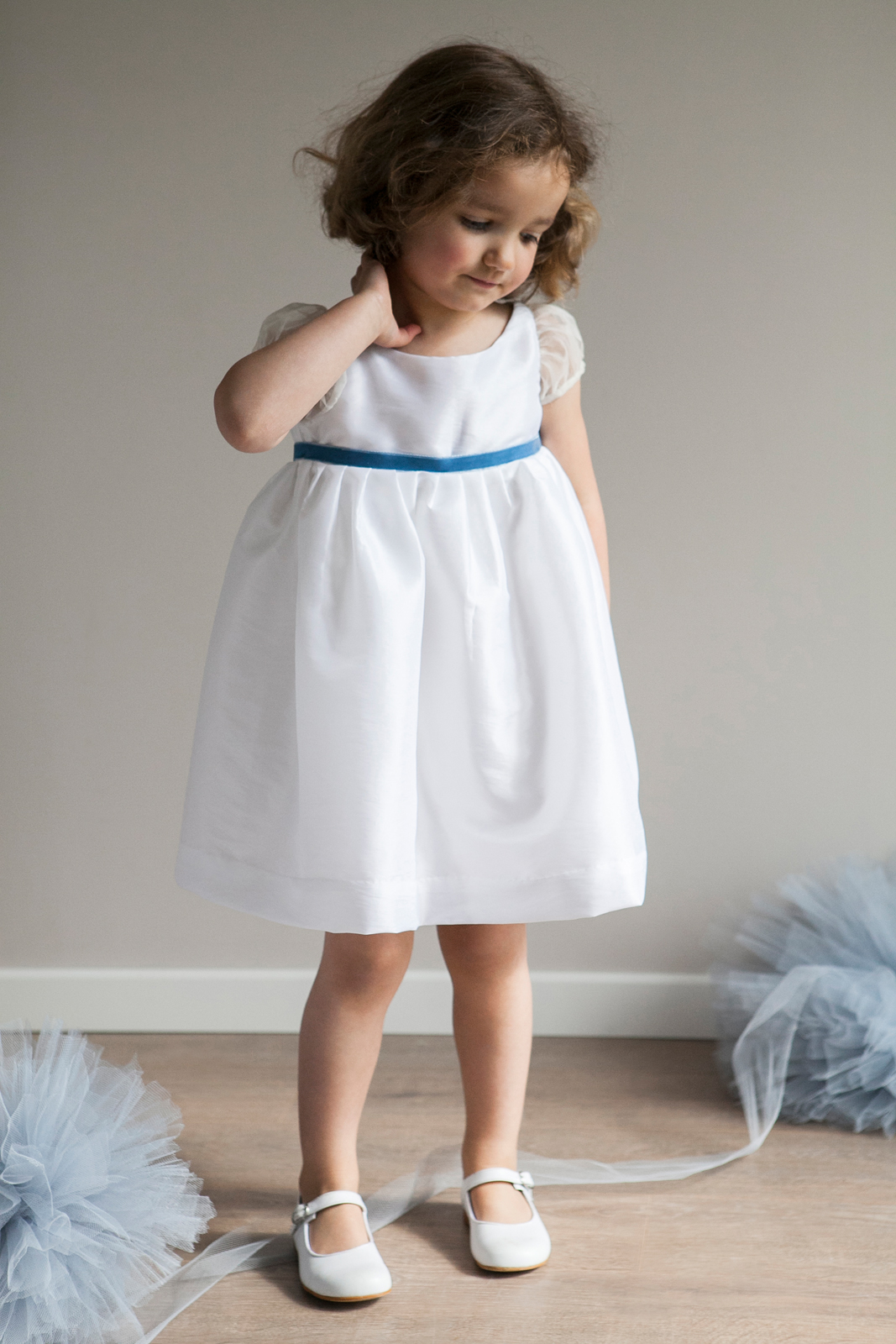 And Stephanie is still inspired today – she loves beauty, whether it's in nature, in art, in fashion or in people and all of these influences can be seen in her work.
"I seek beauty in everything that surrounds me, whether in a tiny detail or in a magnificent landscape, and this definitely inspires my work. Beauty nurtures me and rebounds in my creations. When I create a new dress, I work with all my heart, all my emotions and all my senses, playing with shapes and fabrics to get to what I feel is a harmonious creation."
What I love most about Little Eglantine is the fact that the whole process feels so special, for you and, very importantly, for the young members of your wedding party. Stephanie is on hand to help you through the design process and will create outfits that you're going to adore. From your ideas, she creates truly individual designs and then provides you with estimates and fabric swatches. She even anticipates how much your flower girls and pageboys will grow before the big day!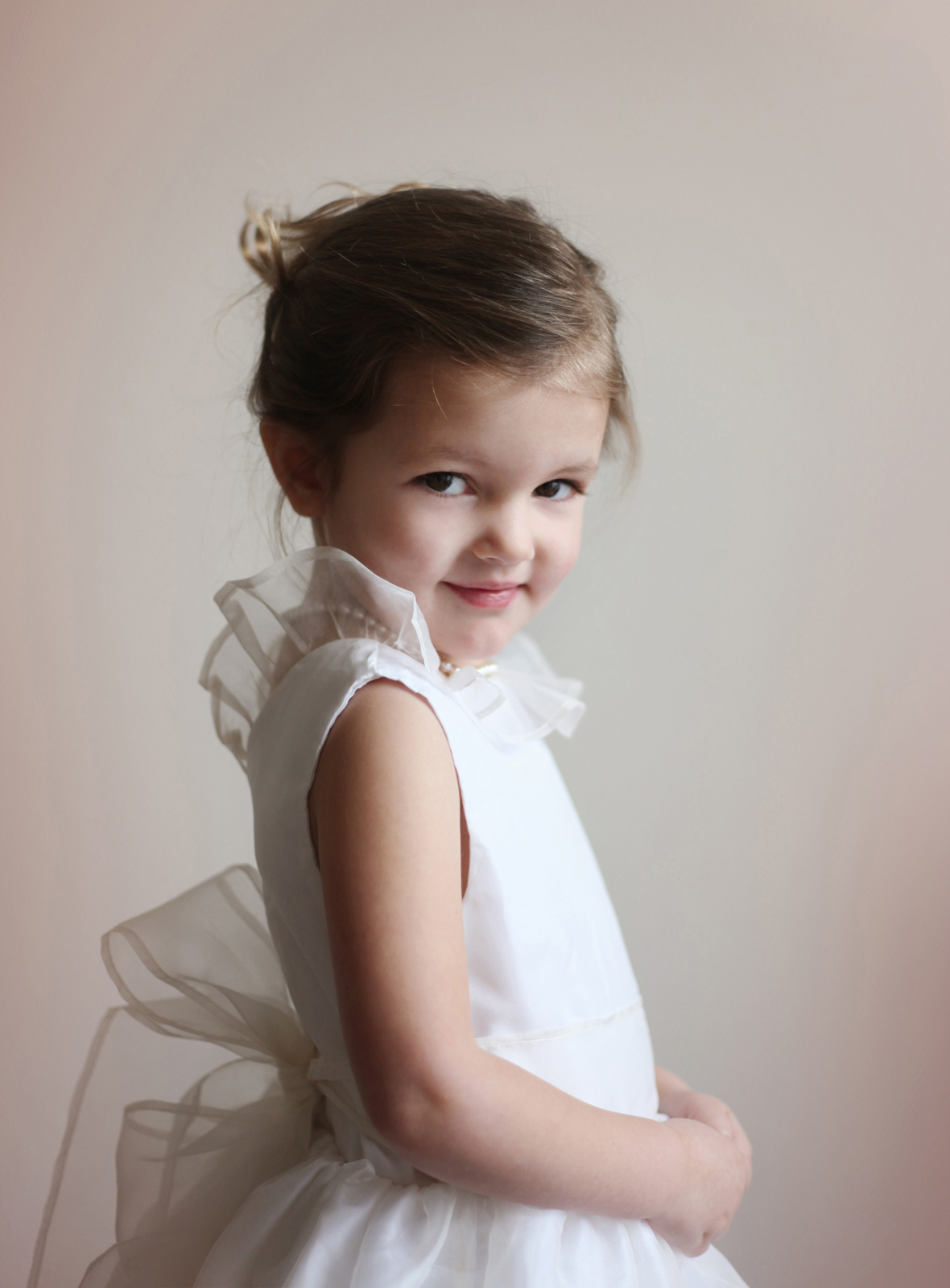 "I love listening to each bride so that I can understand how she imagines her wedding day, which styles she wants and helping her to find the perfect design and colours for the children in her entourage."
"Little Eglantine is not just about delivering gorgeous outfits for children, – for the bride, it's all about living a unique experience, receiving an intimate and memorable service and knowing that there is a team of passionate and dedicated women working for her with all their hearts."
What more could you ask for?
To find out more about Little Eglantine, the bespoke couture process and the outfits themselves, just take a look at the website.
Love,
Tamryn x