At this time of year, I seem to be buying A LOT of gifts. Birthdays, special occasions and a whole host of other significant dates mean gift wrap and lists permanently surround me. But I love this. I adore giving carefully chosen presents to the people who mean the most to me in the world.
Gifting is a way to say thank you and to tell someone that you love them. The gifts you give always link you to the recipient and that meaning is never lost. So, when it comes to choosing gifts for your altogether brilliant bridesmaids, you need the very best. And today, in the company of Emmy London and H.Samuel, we have the perfect selection.
Let's be honest, your bridesmaids really are your wedding wonder women. They'll have supported you in the build up to the big day, celebrated with you during your hen celebrations and they'll be by your side on the wedding day itself. Those 'getting ready' moments that you'll share as you prepare for your ceremony will give you memories that you'll never forget. In short, your wedding just wouldn't be the same without your best girls for company.
And that's why brides have, for decades, been giving their maids gifts on their wedding days. Whether you see the gift as a token of gratitude, an expression of love or just an 'I'm so happy you shared this experience with me' memento, a whole lot of feelings are wrapped up in the present that you choose. Jewellery is always a great ideas (who doesn't love a sparkly gift?!) and the the Emmy London collection at H.Samuel really is THE place to look.
"Bridesmaids are such an important part of making the day run perfectly and they need a gift just as special as them," says designer Emmy. "Every girls loves shoes and my newest necklaces at H.Samuel echo my intricate shoe designs making them the perfect gift. A hint of luxury at a very giftable price."
Oh yes, you read that right – shoes AND jewellery in one gift! I love the super sweet shoe necklaces in the collection. They really do echo those signature Emmy London lines that we all know and love and, with the little addition of the diamonds, they're just perfect. Gift your bridesmaid any one of these and you're guaranteed happy tears. That's a wedding day win right there.
Of course, the Emmy London at H.Samuel jewellery collection is bursting with pieces that would be perfect for bridesmaids. If you love Emmy's Art Deco inspired designs then you'll find so much here to make you smile. There are earrings, pendants and the prettiest bracelets, all of which make delightful gifts. Choose a piece that reflect each bridesmaid's personality or style for the ultimate in meaningful gifts or opt for matching pieces for all and encourage them to wear them on the day, the choice is yours.
What would I choose? Well, I'm still totally in love with rose gold and I really don't think that a girl can have too many earrings so the charming round vintage inspired design, set with diamonds would definitely make my shortlist. There's also a matching bracelet and pendant too so you could choose a different piece of each made from the set so they all match but get something tailored to them.
Nothing says 'I love you' quite like a heart-shaped motif so why not take your pick from the various pendants and necklaces in this style? The sterling silver design with tiny diamonds set around the shape with a fan-shaped embellishment to finish is another favourite of mine. This piece would definitely become a much-worn favourite – easy to wear every day yet still ideal for special occasions. I suspect that this gift would make you even more popular!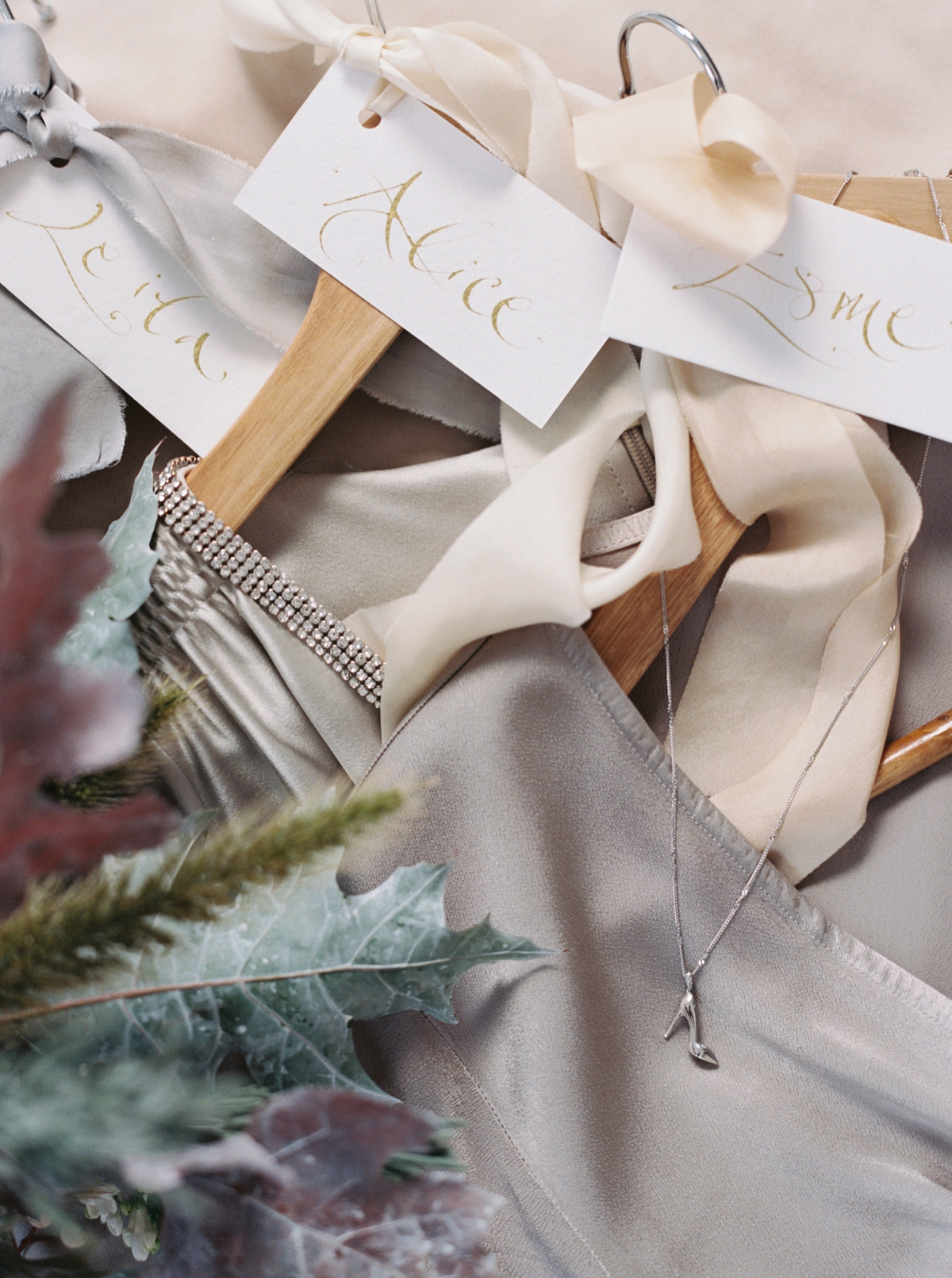 I always think that you can show just how much thought has gone into the gift you're giving by the way you present it (hence my addiction with gift wrap and ribbon) and with the Emmy London and H.Samuel pieces, you really are spoilt. Each item comes in an absolutely gorgeous signature box making it an incredibly luxurious gift.
Your bridesmaids really are lucky girls.
To find out more about the Emmy London at H.Samuel collection, just take a look at online. Enjoy!
Love,
Tamryn x