I don't know about you but now we're into spring, weekends always make me think about weddings. And, let's be honest, a year doesn't seem to go by without a wedding invitation or two arriving and then there's the usual conundrum of what to wear.
Well, if you're pondering that very question, I have the answer for you right here because Reiss, has all the answers.
Since its creation by David Reiss in 1971, Reiss has become well known for creating design-led womenswear, menswear and accessories. It's a label you'll know from the high street and oh my goodness, the latest collection is just perfect for wedding guests.
The spring/summer range has a really strong focus on effortlessness and I can't tell you how much I love this. All too often, wedding guest outfits are really overly formal, restrictive or too traditional but Reiss has got it spot on here with a collection that maintains a polished aesthetic whilst feeling a little more relaxed. I just adore the artful draping, the blush hues and the new neutrals. It's bliss for any guest.
And that's not all. There are also fabulous dusky shades, painterly prints and high-shine metallics, all making rather unexpected appearances in this high summer edit. Wide-leg silhouettes and wrap-front designs all put a modern take on these designs that really emphasise this collection's 'easy luxe' feel.
Reiss describe the collection as being 'one part feminine, two parts feminine – an ode to the individual' and I totally agree. They also say there's 'focus on the importance on the here and now', something that seems particularly relevant when we're talking about weddings. The look is one of modern femininity and everything in the collection translates easily from day to evening. Reiss have quite clearly placed a focus not just on pieces that work for now, but those that can be worn again and again.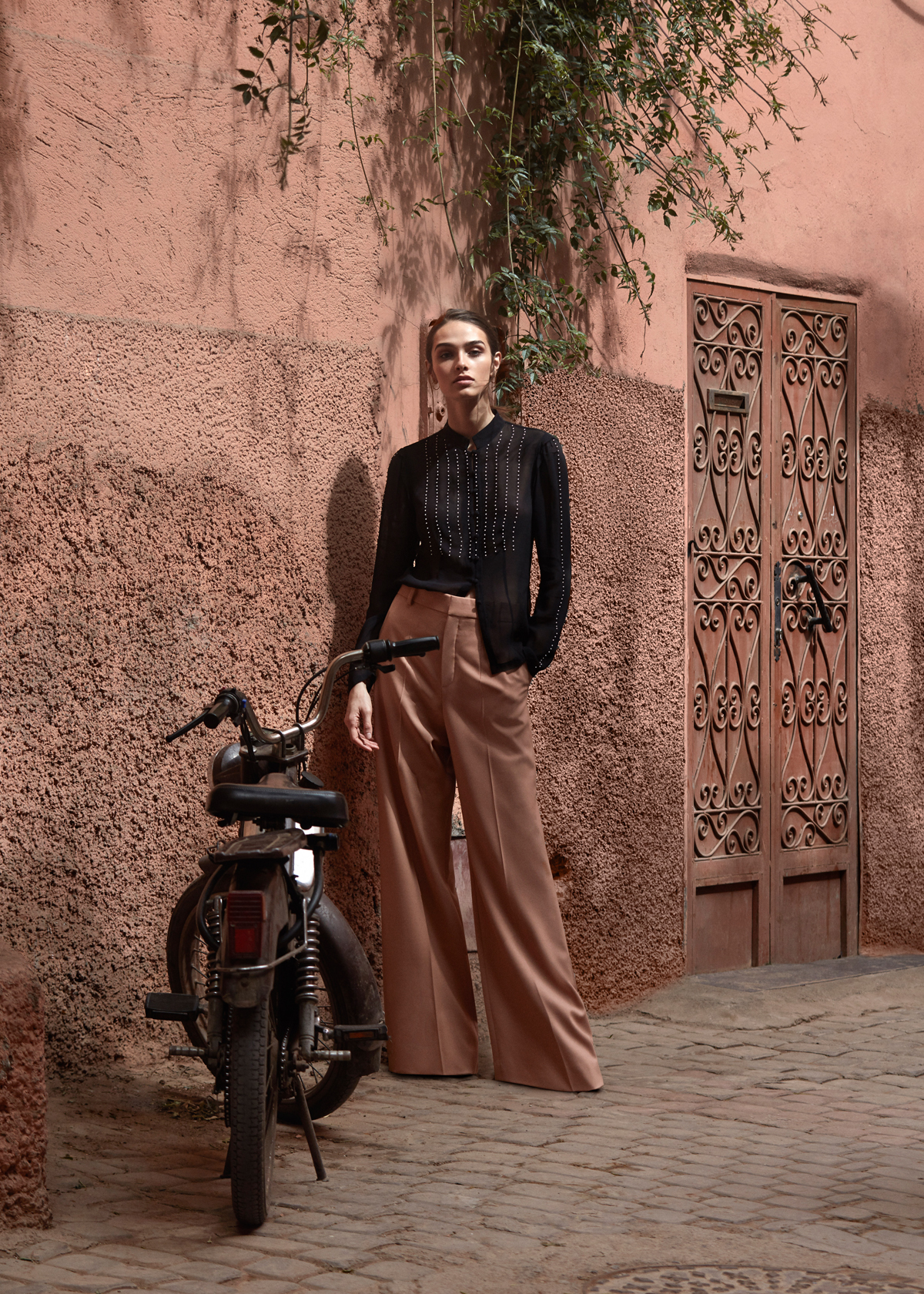 As you might also expect from Reiss, there's a strong emphasis on craftsmanship married with beautiful details and they've also taken inspiration from the past, which gives a really timeless feel to these pieces. The designers have been inspired by Picasso's line drawings and the works of florist Simone Gooch. Films such as 'A Bigger Splash' and 'Plein Soleil' have also played their part too, inspiring a sense of laid-back luxury and cultural depth.
So, what's in the occasionwear collection that you just shouldn't miss? Well, the mixed media bespoke fabrications really are something special and there's a really fresh and impactful feel to these designs. Lace, devore detailing and quirky textured surfaces all play their part and there's embroidery and embellishment to add further interest.
There are stripes in varying sizes, vintage hand-drawn prints and the relaxed tailoring of those stunning palazzo trousers. Ethereal influences have also been the inspiration for a number of pieces so there's a definite feeling of romance here too. Floral print, micro frills, delicate pleating and Athenian twists. It's just heaven.
I am a huge fan of the sculptural silhouettes that sit alongside soft pieces and there's a strong focus too on draping and twisting. The fabrics themselves are also perfect for summer events – linen and linen-jersey are seen throughout the collection and there's also some truly gorgeous lingerie-inspired styling. I'm crushing on the modern romantic pieces that balance together with sartorial jackets and easy separates to create really versatile looks.
There's also lots of crisp cotton and indulgent silk together with those amazing colours and there's no denying the fact that Reiss have just made themselves every wedding guest's go-to label.
To find out more about the the spring/summer 18 collection from Reiss, just take a look at their website or visit your nearest store.
Love,
Tamryn x