What a day! We launched our brand new, sophisticated and gloriously beautiful new wedding directory, Little Book this morning and the response has surpassed everything we could have expected.
I love days like these – wonderful achievements thanks to the fantastic team I'm surrounded by. It's a reminder to me of how far Love My Dress has come since 2009  – so very, very much has changed in this time and we've had to really be on the ball as digital influencers and online editors. The landscape around us and the environment we work in changes all the time and so fast – it makes me feel super proud to see how much we've achieved despite the constant challenges.
It felt fitting today to pay homage to the roots upon which our beloved wedding blog was founded some 9 years ago. Whilst we're now renowned all over the globe for sharing moving stories and breathtaking images that represent all kinds of wedding, we played a strong part in the revival of vintage bridal fashion some 9 years ago and back in 2009/10, our content was very much all about the vintage scene. This lead to a book deal for me (a book you can still buy in all good book stores and via Amazon, by the way) and established my adoration of timeless, elegant and vintage inspired weddings for life, which is why it's such a huge pleasure to share these particular images with you today.
Images by Neil Thomas Douglas Photography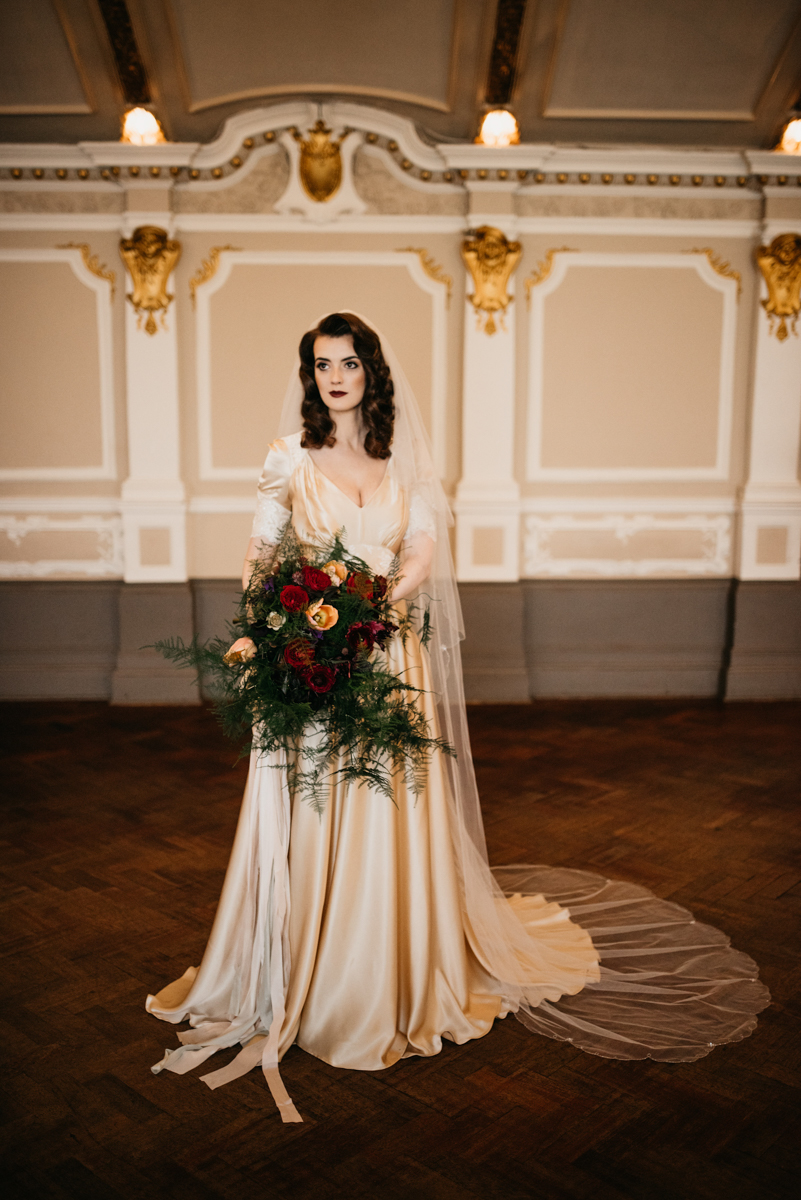 "I wanted to style a shoot to honour her and try and capture the essence of her wedding day. A simple day, making her own flowers and in 1948 her dress was borrowed from a friend who just arrived from America after the war. The talents of Rowan at Rowanjoy designed and made us a beautiful 1940's inspired dress for the shoot."
"Photographs in my mother's garden and in the beautiful Bellahouston Park in Glasgow really captured the beauty of the blossoms and what they would've done."
"Sloans ballroom in Glasgow was perfect for the cake cutting and portrait shots. It's original interior and design was perfect for us and the lighting was a delight to shoot in."