Hello lovely ones, please forgive me for the slight delay sharing our first wedding today. The response to this article today has been a touch overwhelming. But it's now time to focus 100% on Love My Dress and I'm so fired up to get going with this week's beautiful weddings.
This is one of those jaw-dropping weddings I feel goosebumps over sharing with you. I first discovered these images through the Instagram account of the ridiculously talented photographer, Elisabetta Marzetti – it gives me immense pride and pleasure to be sharing Elizabetta's work on Love My Dress today. The utterly beautiful bride, Nice, married her beau, Seb, on 15th September last year at the magical Italian villa venue of Borgo Sant'Ambrogio in Pienza. The couple were assisted in organising their wedding by event planners and stylists extraordinaire, Chic Weddings in Italy.
"Our wedding was timeless, elegant and romantic but never over complicated, opulent or namby-pamby. It was still very simple and our guests felt very comfortable. This is all we wanted to offer them a special experience but nothing over the top."
Film by Katia Casprini
"When we first started to plan our wedding, we knew that the general atmosphere should convey the idea that we were having a Great Gatsby party in a Midsummer Night's Dream scenery. Obviously we didn't want to be either literal nor opulent but we wanted our table to be very chic and elegant with a nice floral centrepiece.
We didn't have any specific colours but we knew that we wanted deep burgundy hues and some metallic touches like copper and rose gold. Since our wedding was during Autumn and Fall, we knew that deep and strong colours would perfectly match the atmosphere. Besides, it felt like this colours palette fitted our theme of elegance and romanticism."
Photography by Elisabetta Marzetti
"Visiting Borgo Sant'Ambrogio for the first time was just love at first sight. When we stepped out of the car it was as if time just stopped. The place was quiet, the view over the hills of Tuscany is stunning. And it was just so authentic and true to the feeling/atmosphere we wanted for our wedding."
"It was the perfect mix of authenticity and luxury without being too much. On top of this, Monica, Sarah and all the staff members were the most welcoming and the nicest people I have ever met. They were so involved and made sure everything went perfectly. It felt like our happiness and satisfaction were all they were looking for."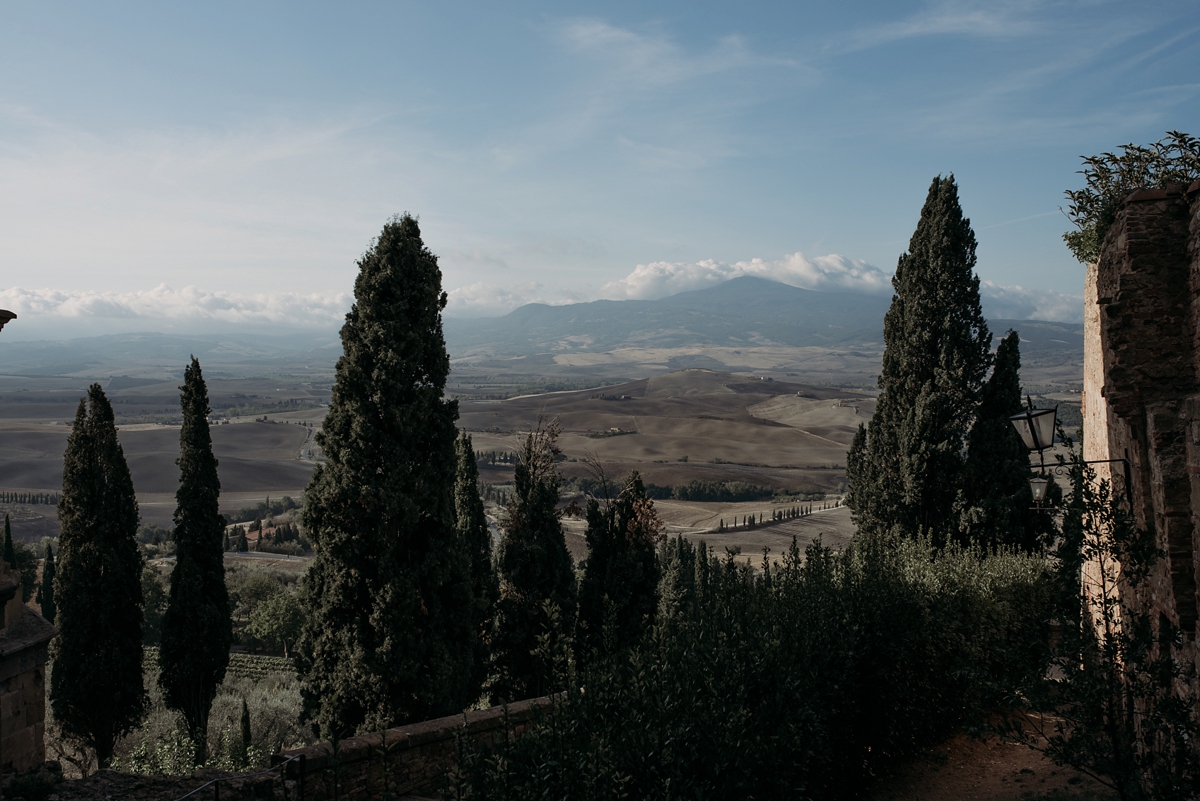 "Our relationship has been everything but boring. We met five years ago through a mutual friend. We knew pretty much early on that what we  felt was different than our previous relationships. We felt comfortable and had a deep connection quickly."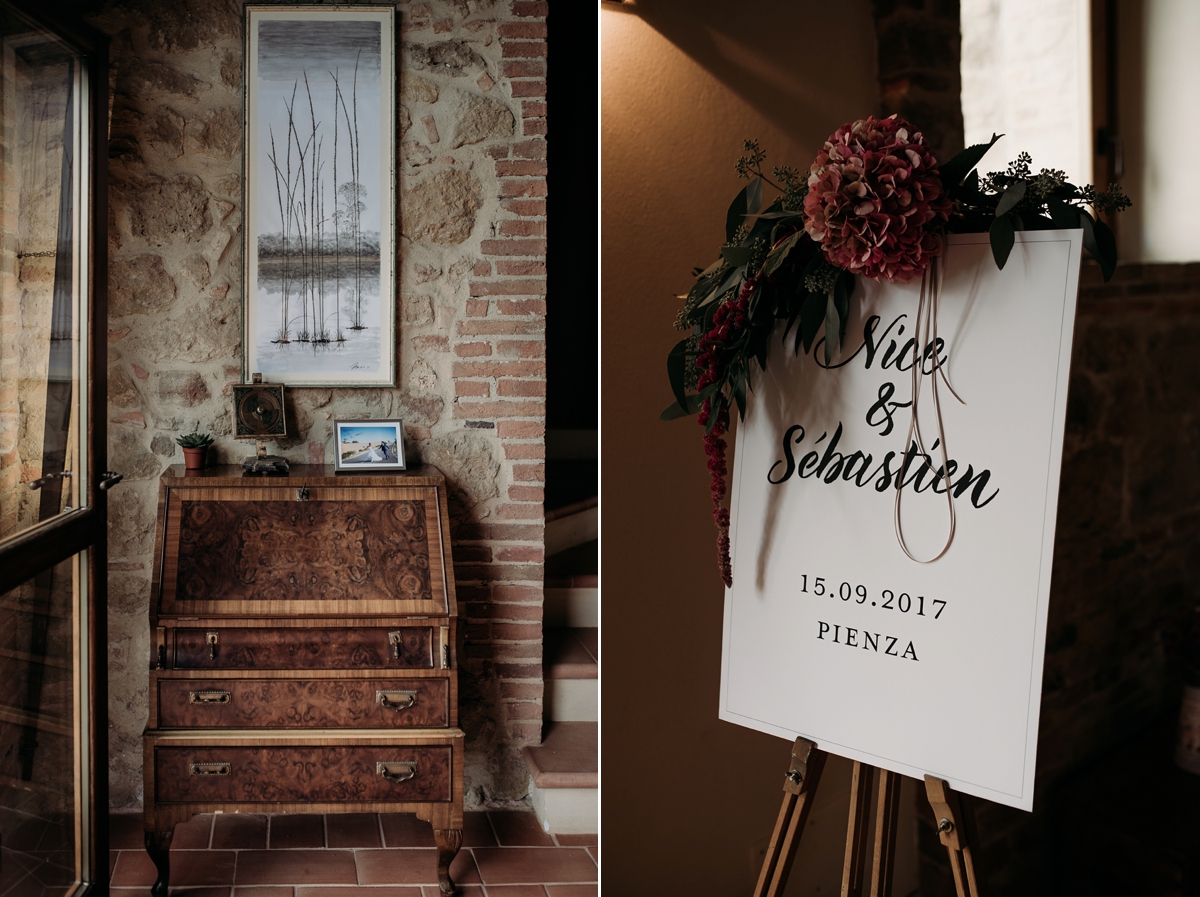 "We got engaged a year after we got together, moved to London within the same year, started the process of wedding planning, then stopped, started again and stopped again because of personal loss. Then we finally went through with it and moved back to Paris in the middle of it. It was quite something! In the end we got married three years after our engagement."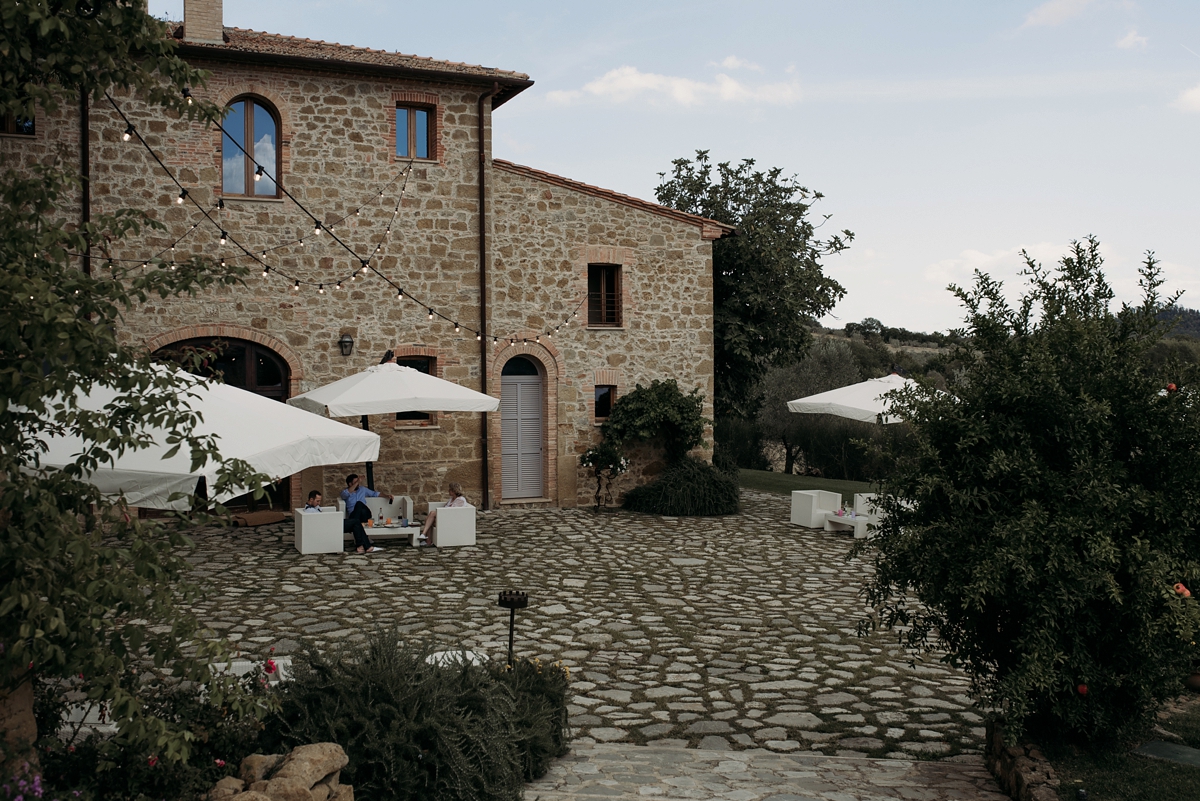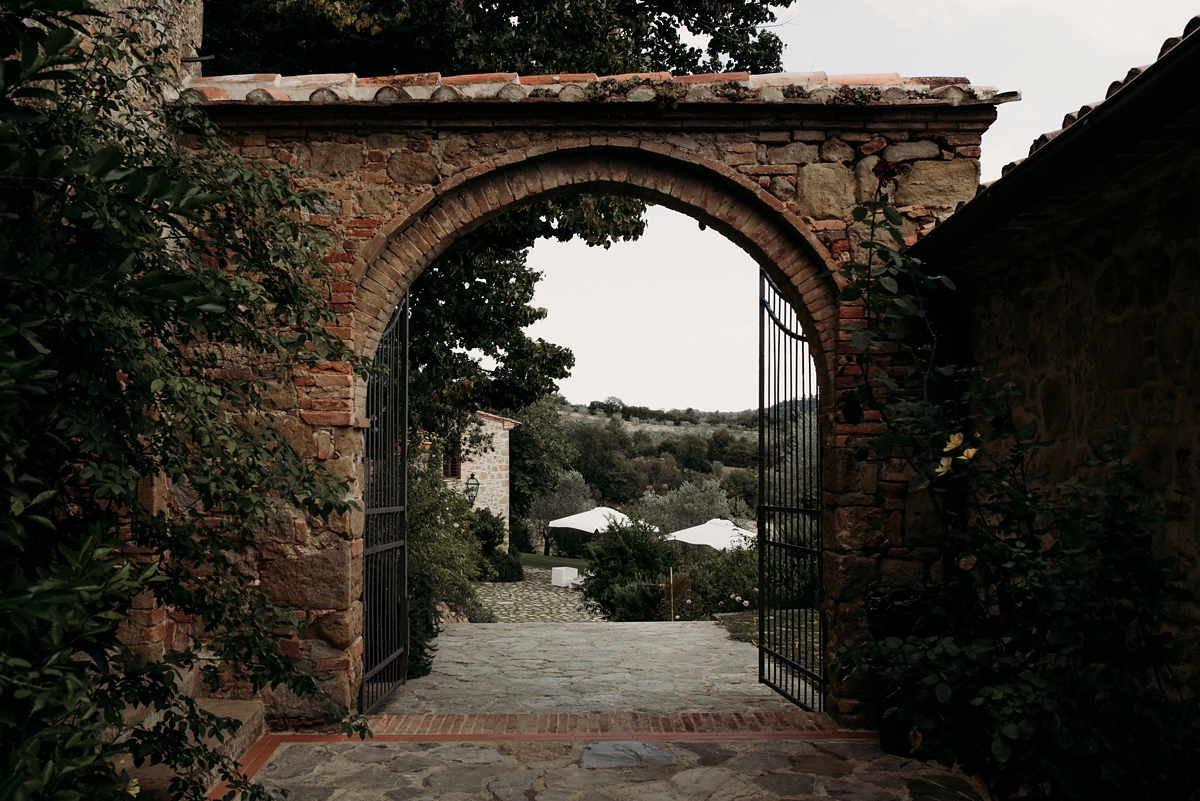 "My husband did the design for all of our stationery. We printed our save the dates and invitations with Mount Street Printers in London."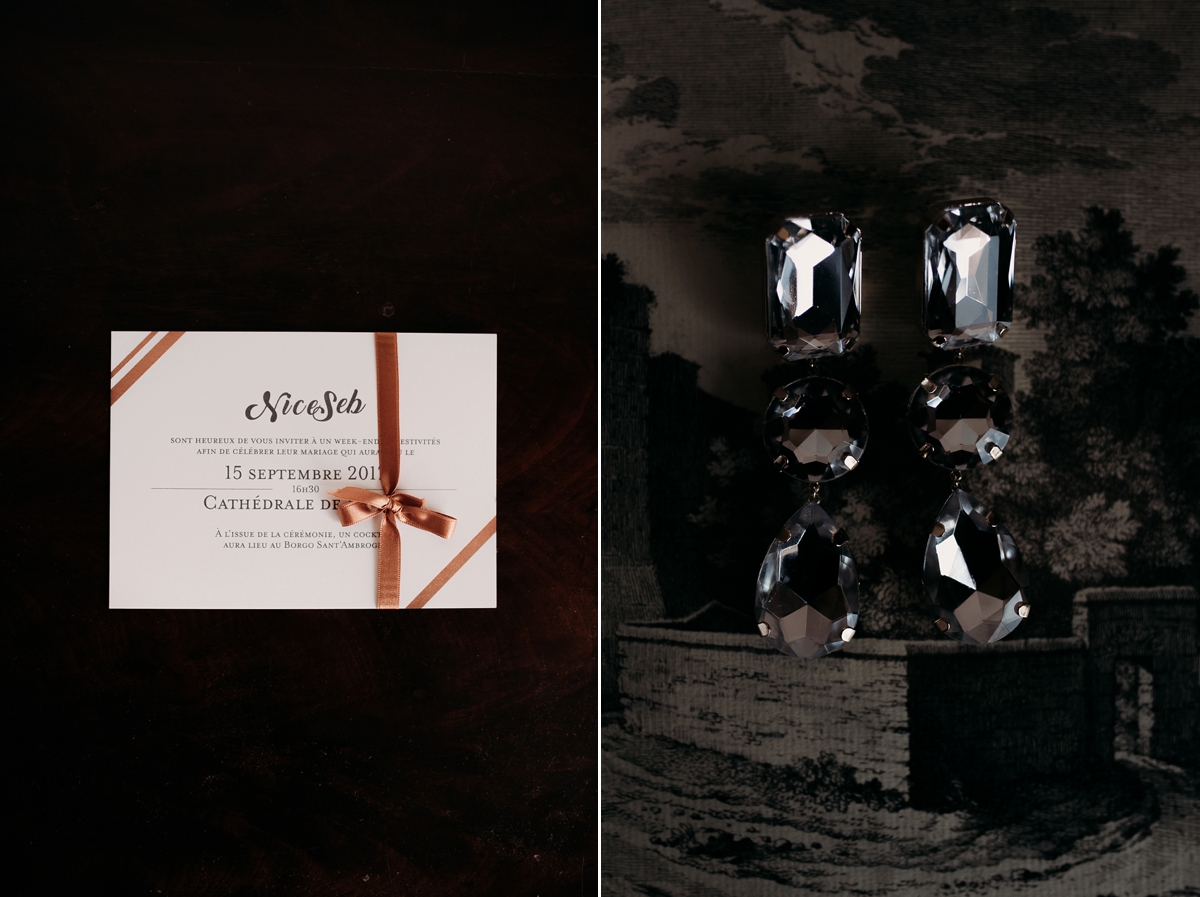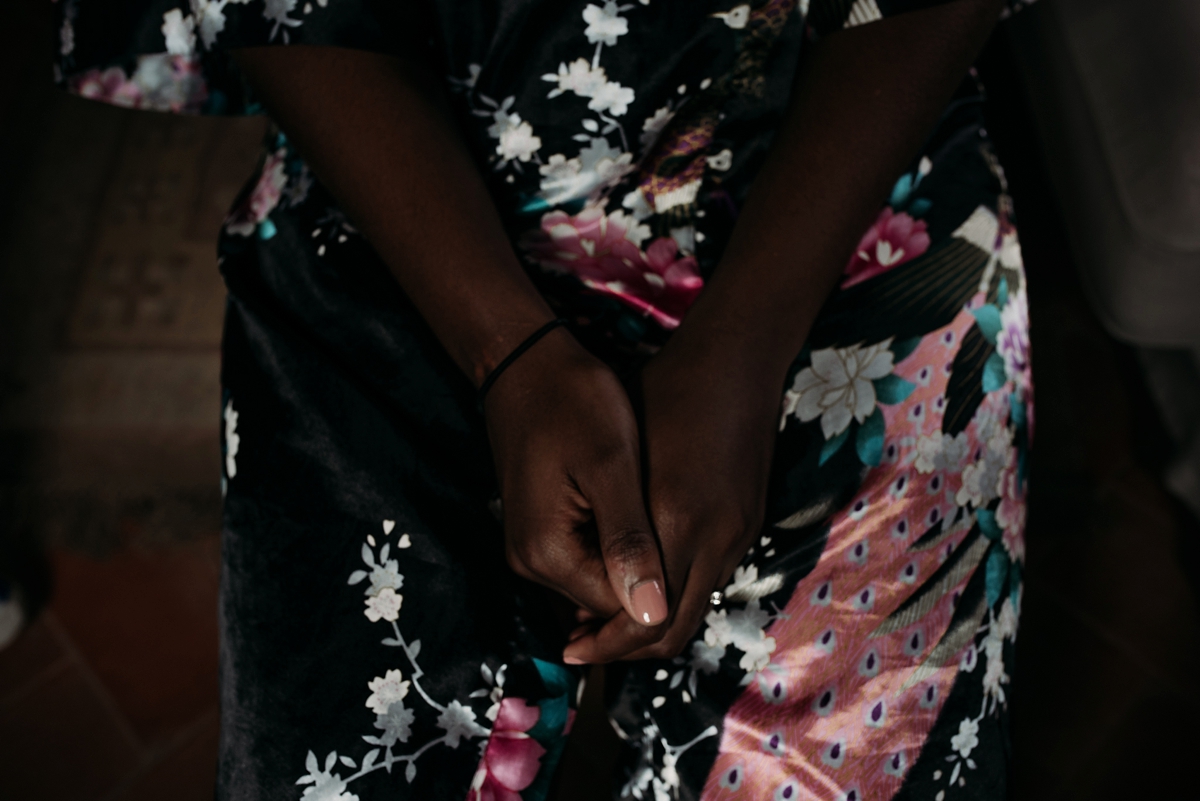 Nice invested in two pairs of shoes for her wedding – in the daytime, she wore a pair of River Island shoes, pictured immediately below but in the evening, she slipped into a pair of bejewelled Kurt Geiger heels.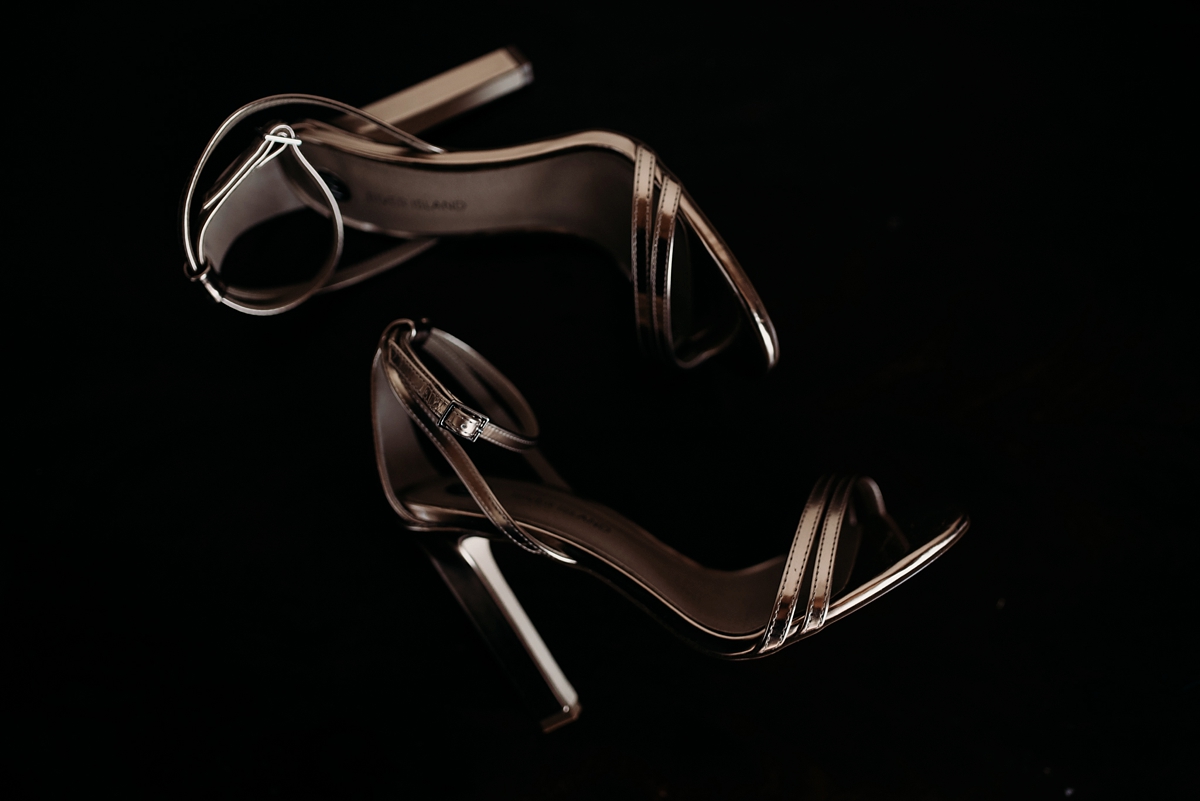 Nice was styled to perfection on the morning of her wedding by professional hair and makeup artist, Silvia Gerzeli.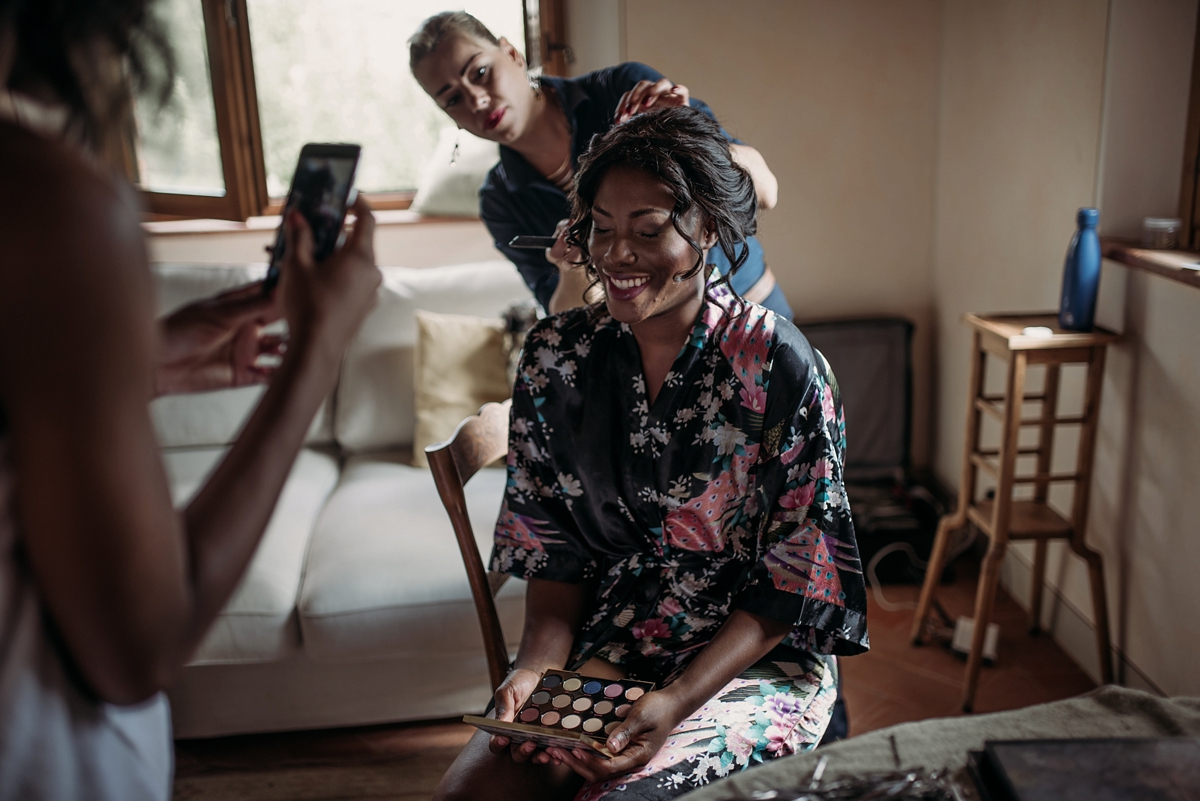 Nice wore two wedding dresses, a more romantic style for  the daytime and ceremony and a more glamorous, fitted number for the evening – both gowns were the work of designer Gbemi of Alonuko.
"I did not especially want to have a custom made wedding dress, but I did know what kind of dress style I wanted. First of all, it is a cultural thing for me to change dress in the evening. For the ceremony, I wanted something romantic, timeless and regal but nothing over the top."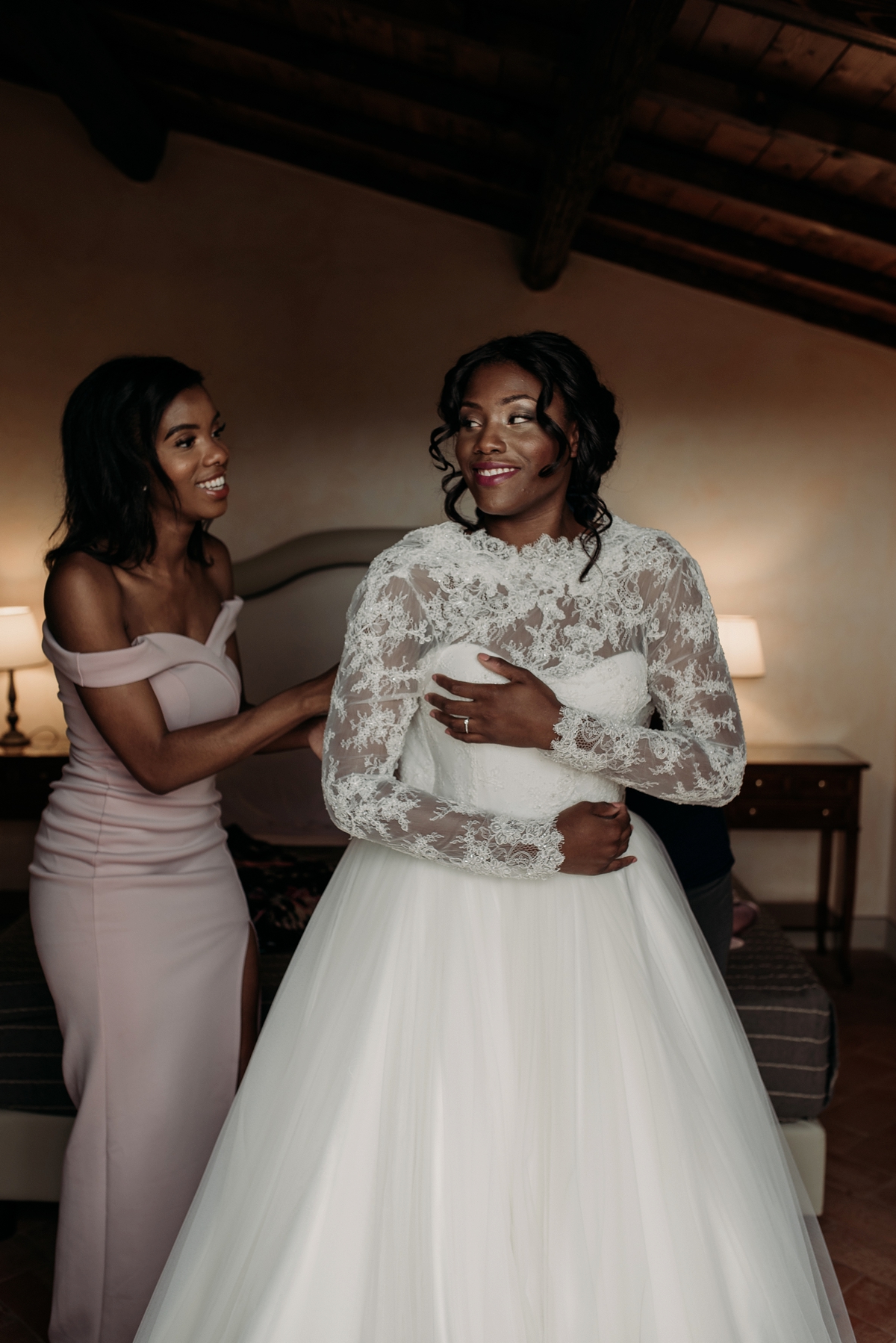 "When it came to  my evening dress, this time, all I wanted was to be glamorous! And between us, when do us girls have the opportunity to wear a princess or mermaid dress except for at our own weddings?  Gbemi of Alonuko created my second gown too.  You have to trust your vision when going 'bespoke'. You don't actually see the final product/dress until the last minute. You have to be able to project yourself and visualise every piece coming together."
"Thank God Gbemi is a true artist – she understood completely what I was going for and helped me articulate my wishes. She had great input throughout the process and allowed me to change my mind along the way too. Despite my nervousness every time I had a dress fitting, it was just laughter throughout each appointment. I truly cherished these special moments with my designer."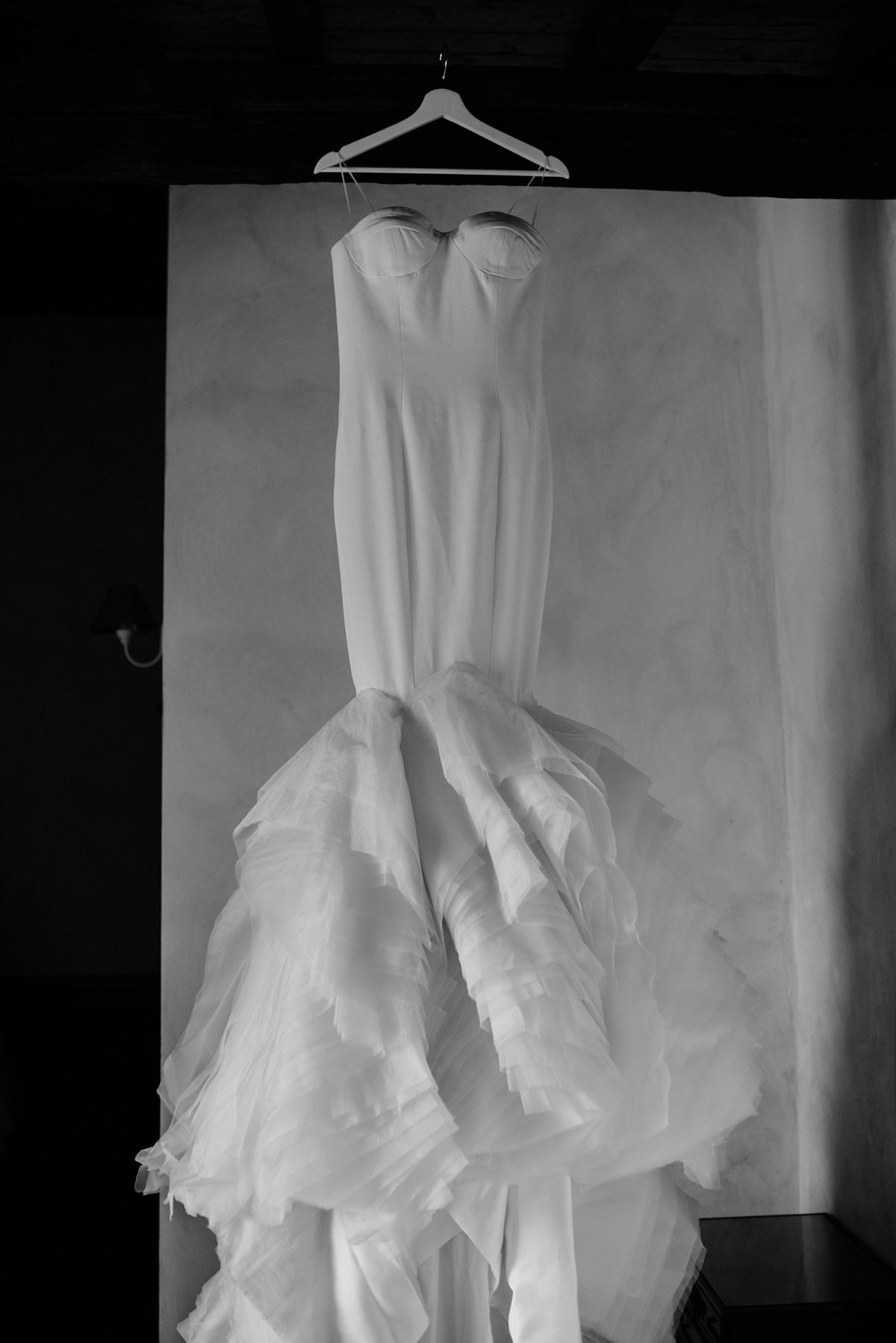 "I wore a pearl bracelet that used to belong to my grandmother who sadly passed away the year before. We were so close so this way she was with me on my big day."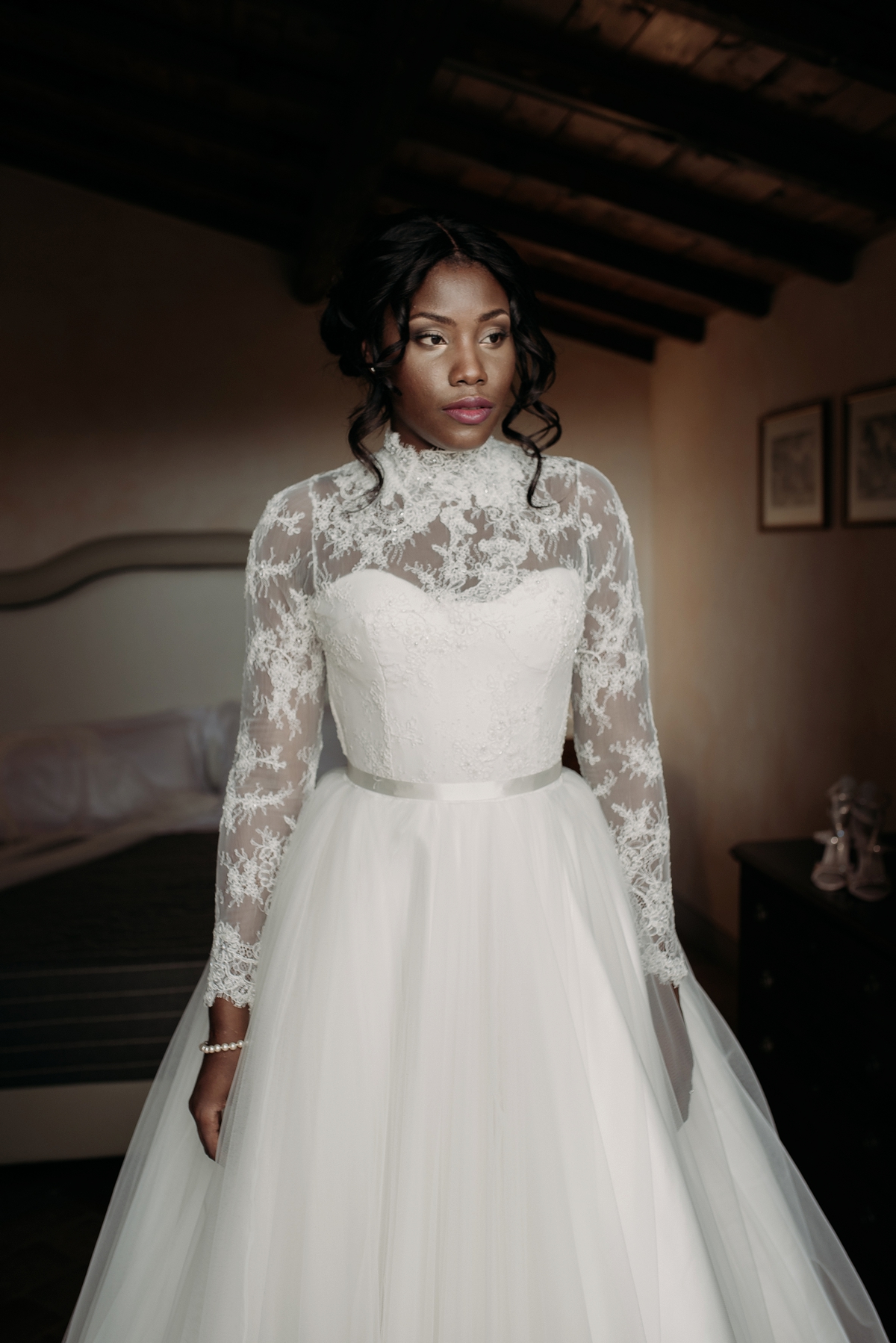 The couple hired floral designer Fleur Decor.
"My knowledge of flowers if very limited so I didn't ask for any flowers in particular. I just said no roses except for English roses and then required a loose and deconstructed bouquet within our colour palette and more importantly, I wanted to have quite a lot of greenery to reimagine a Midsummer Night's Dream scene. I loved that our florist mixed flowers and fruits on the table."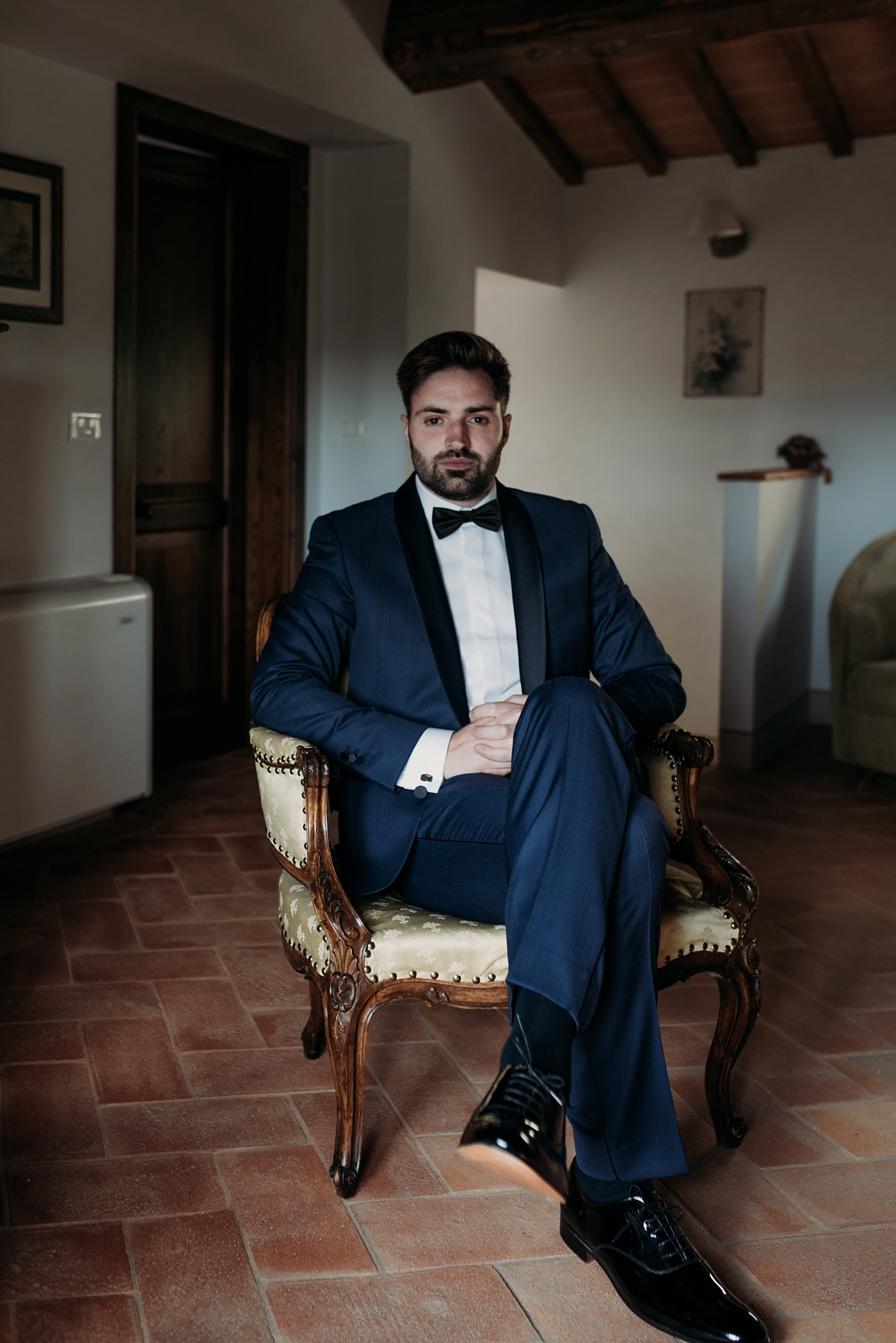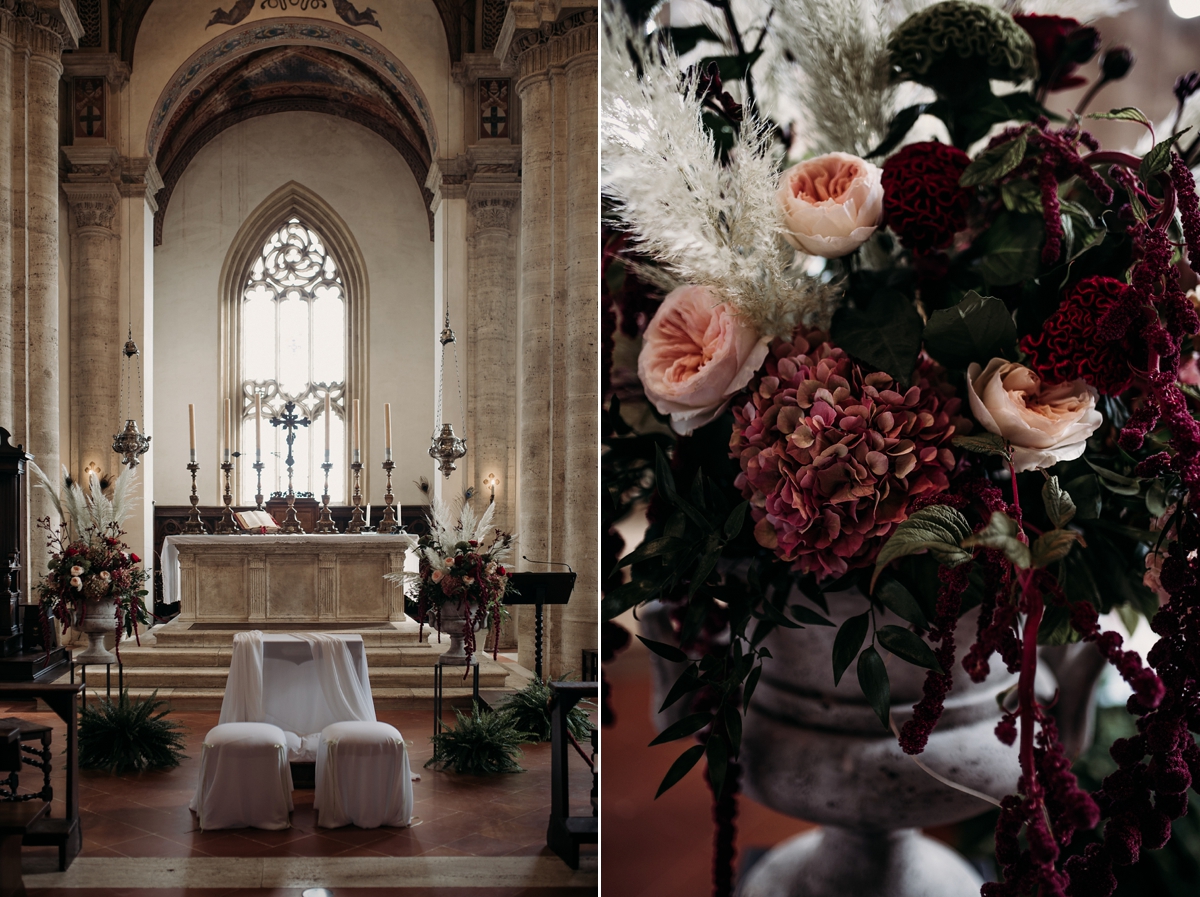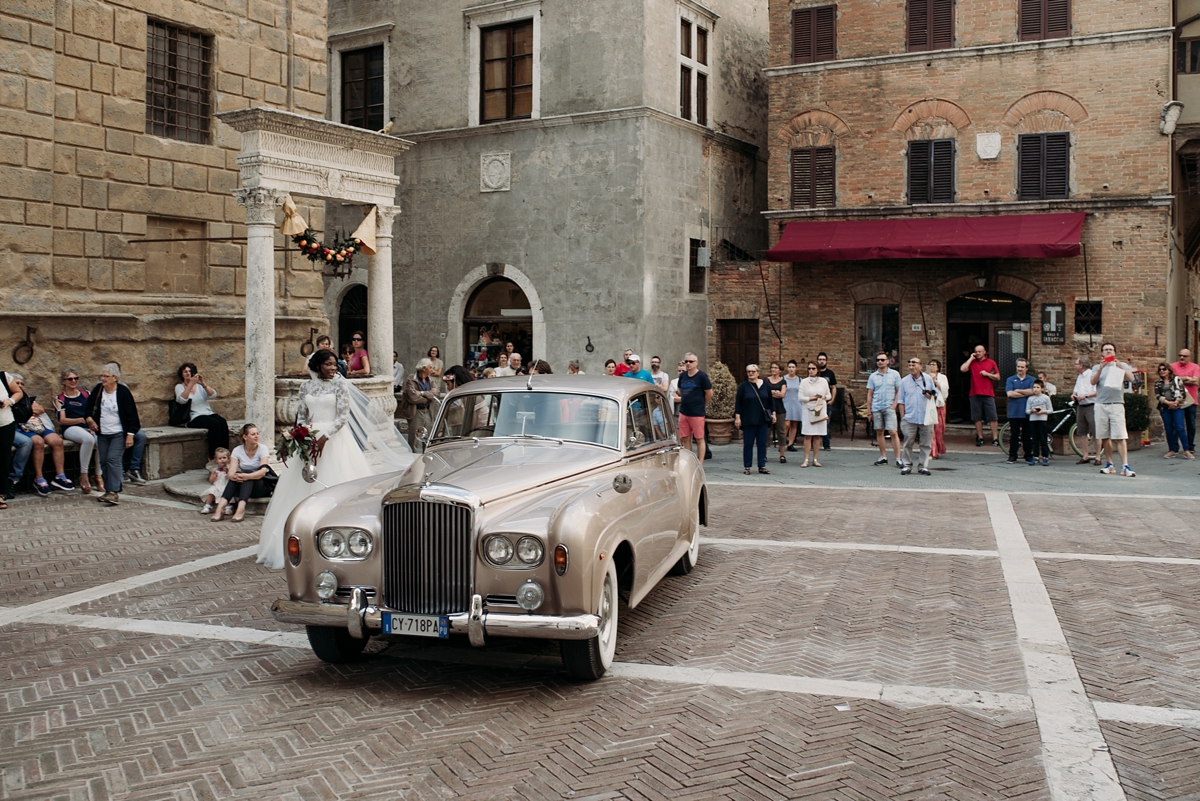 Nice's single bridesmaid wore a beautiful blush pink dress by Alonuko which she accessorised with a flower crown.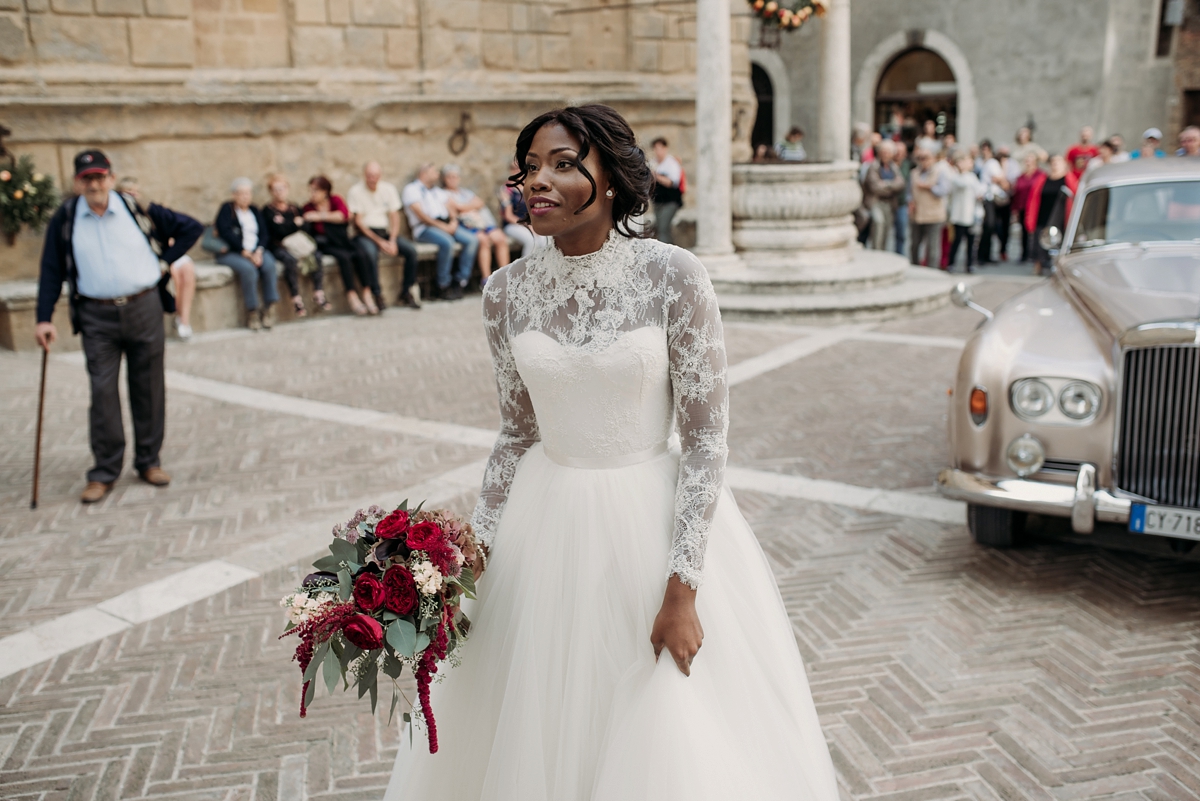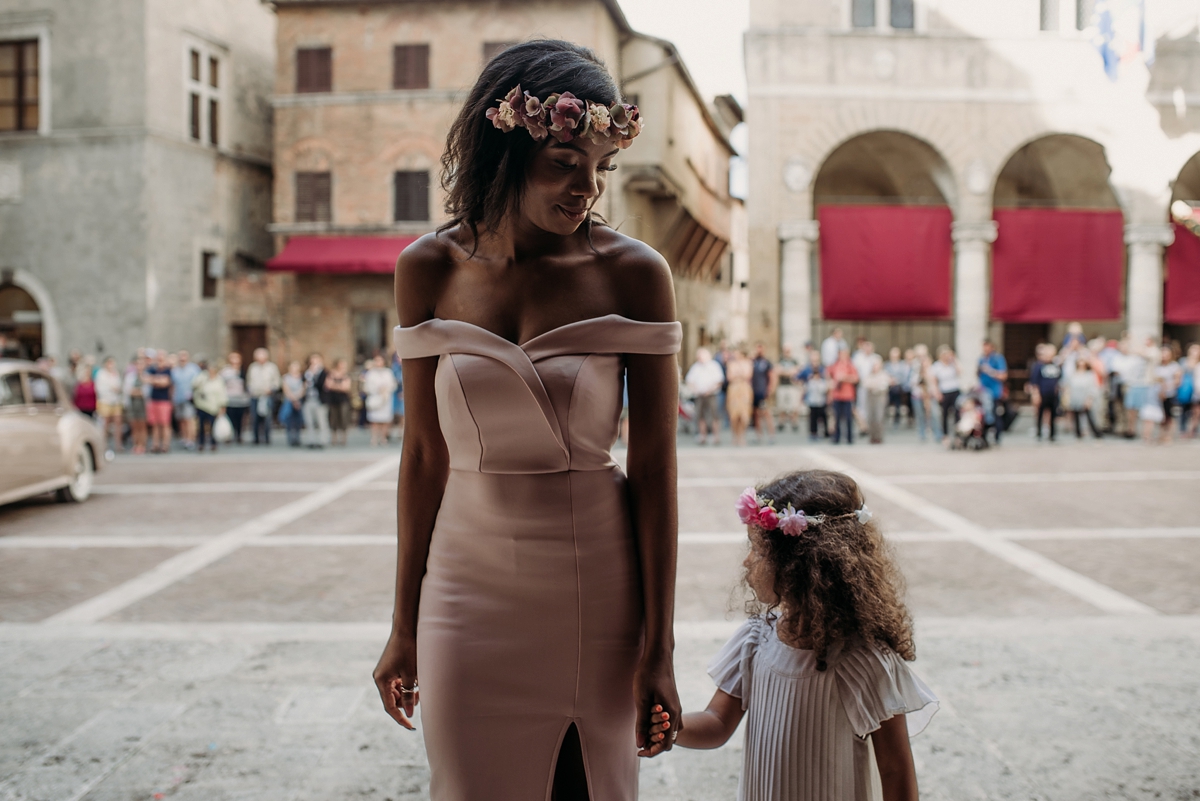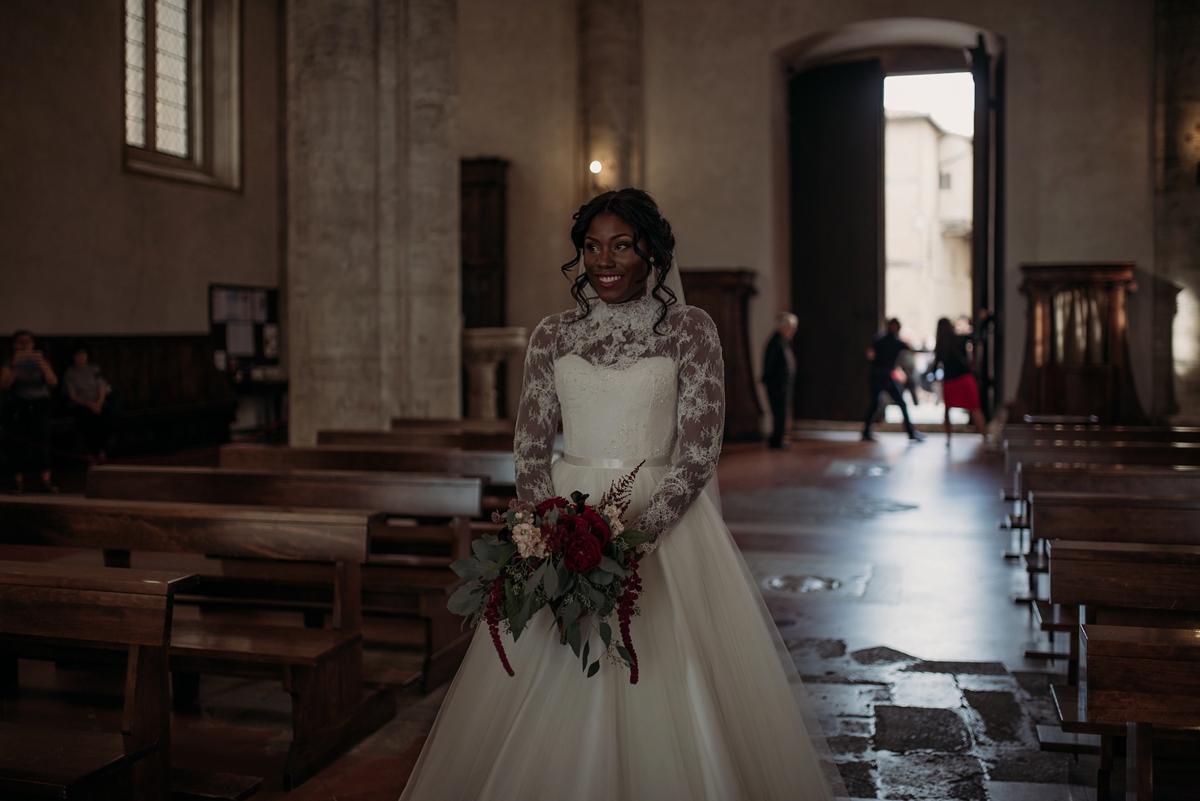 "I was supposed to walk down the aisle to a French song, Je l'aime a mourir (I Love Her To Death), by Francis Cabrel. But I was so overwhelmed with emotion and looking at my friends and family that I do not remember if there was actual music!"
"Since we had a Catholic ceremony we had a Catholic priest Don Urbano."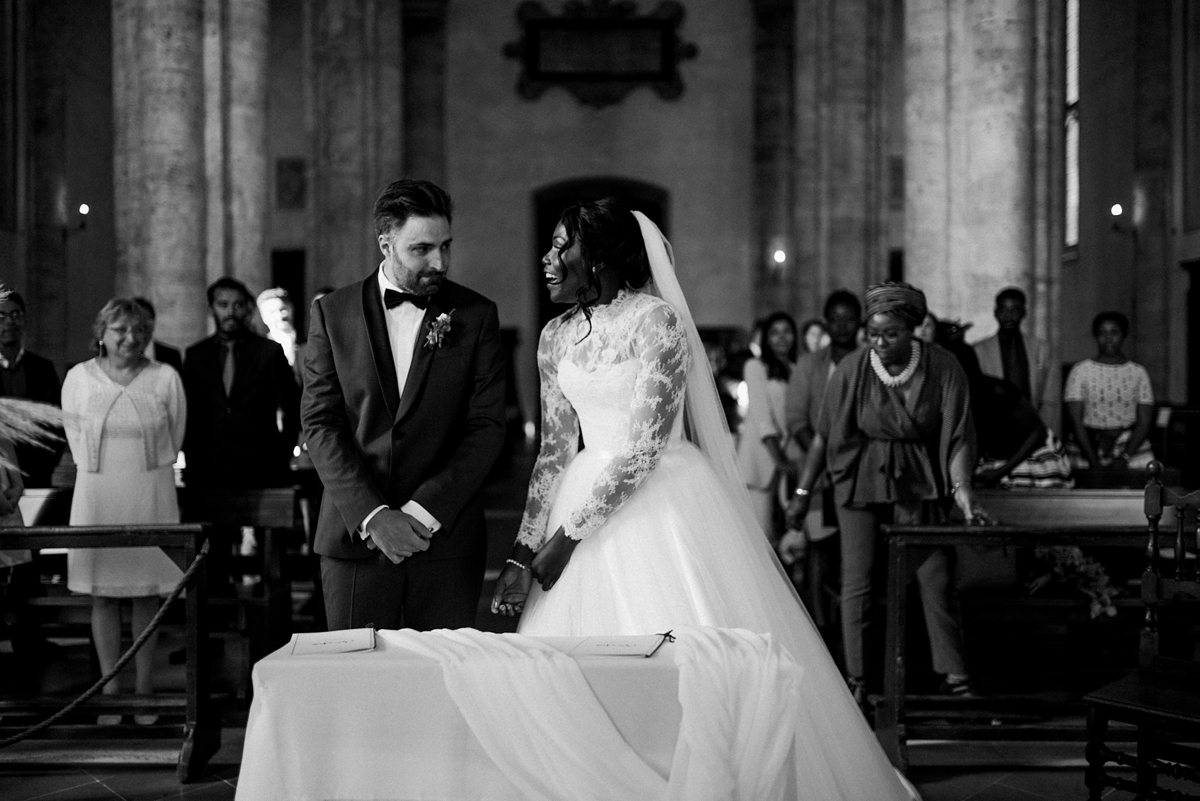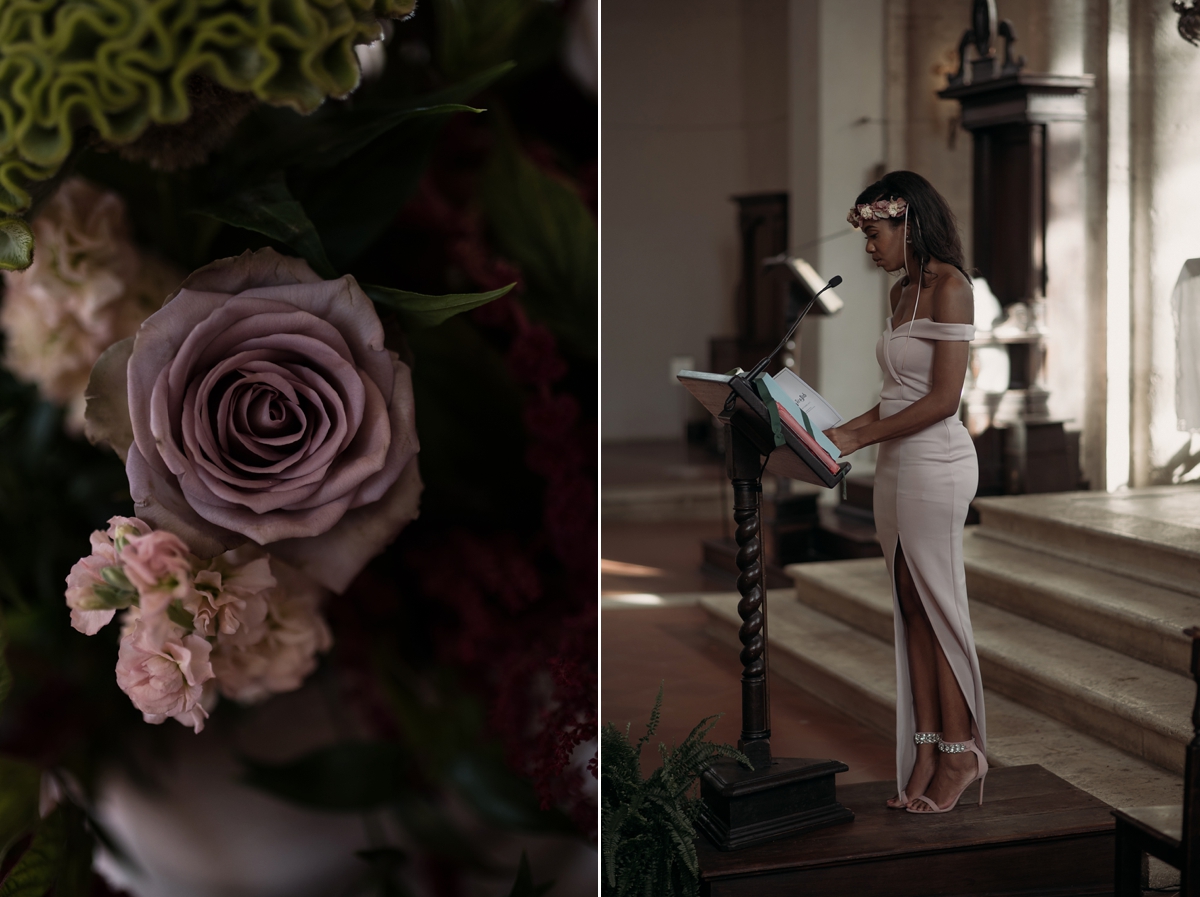 "When we were talking about our engagement, I asked Seb if we could go and look around at rings together because I am not a big fan of jewellery and I did not know what would suit me. I was initially set on a princess cut diamond ring, but quickly realised it was not for me. I was so glad I asked to try rings on, otherwise I would have something on my finger that I did not like."
"So we stopped at each big jewellery store, De Beers, Cartier, Boucheron. We loved the service at De Beers, and our consultant was knowledgeable and honest. His advice was gold and we felt that he did not try to push any hard sell on us. So it was obvious to pick our wedding rings from De Beers, thanks to him."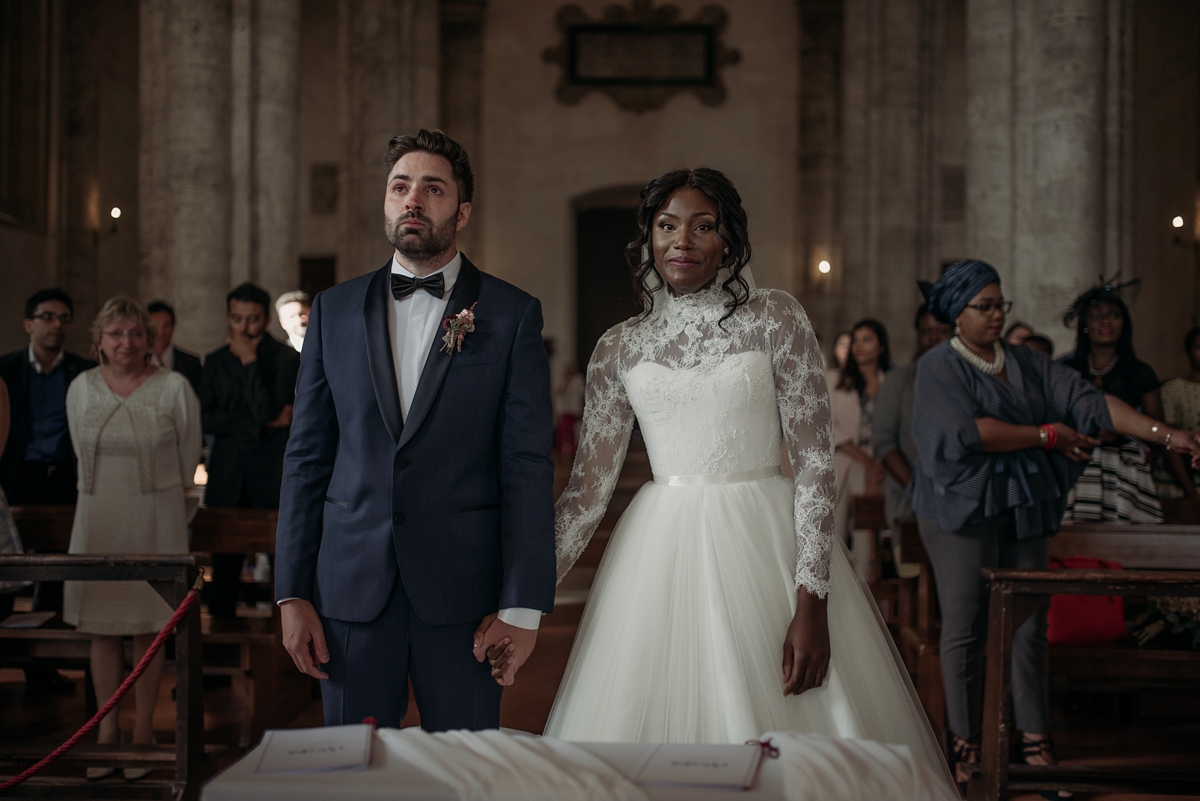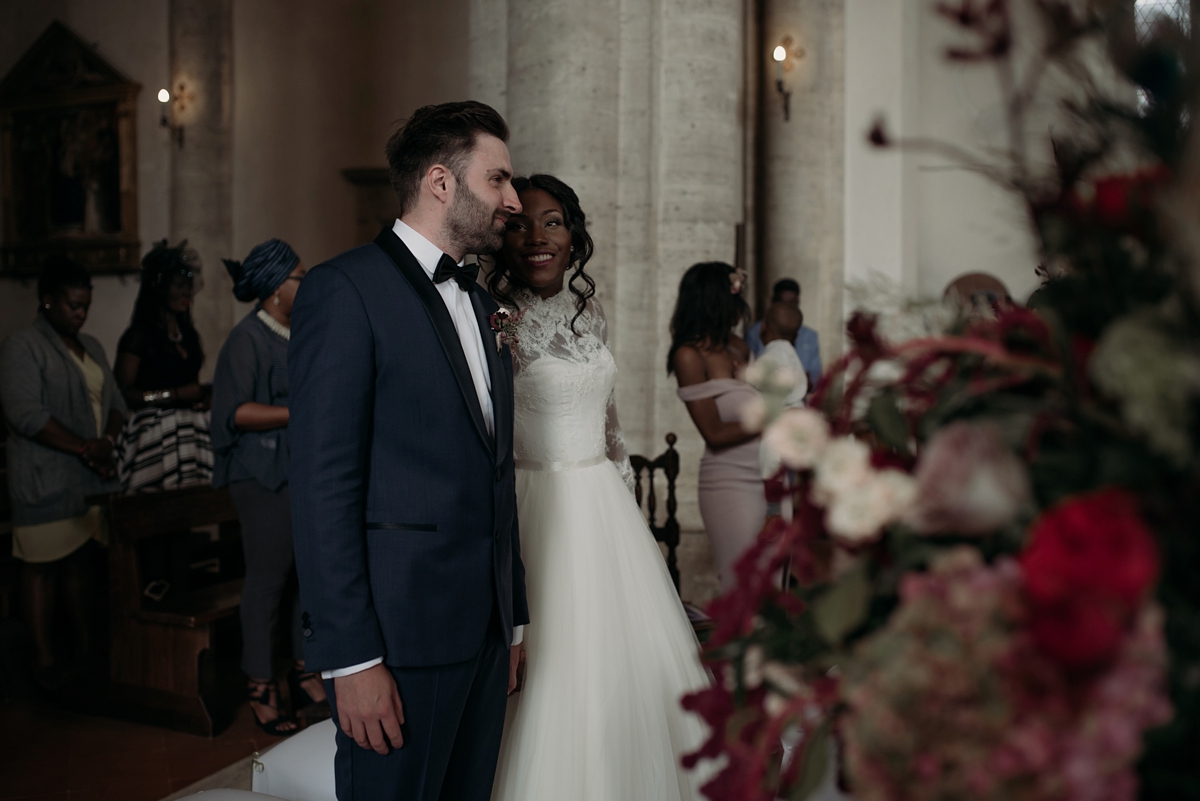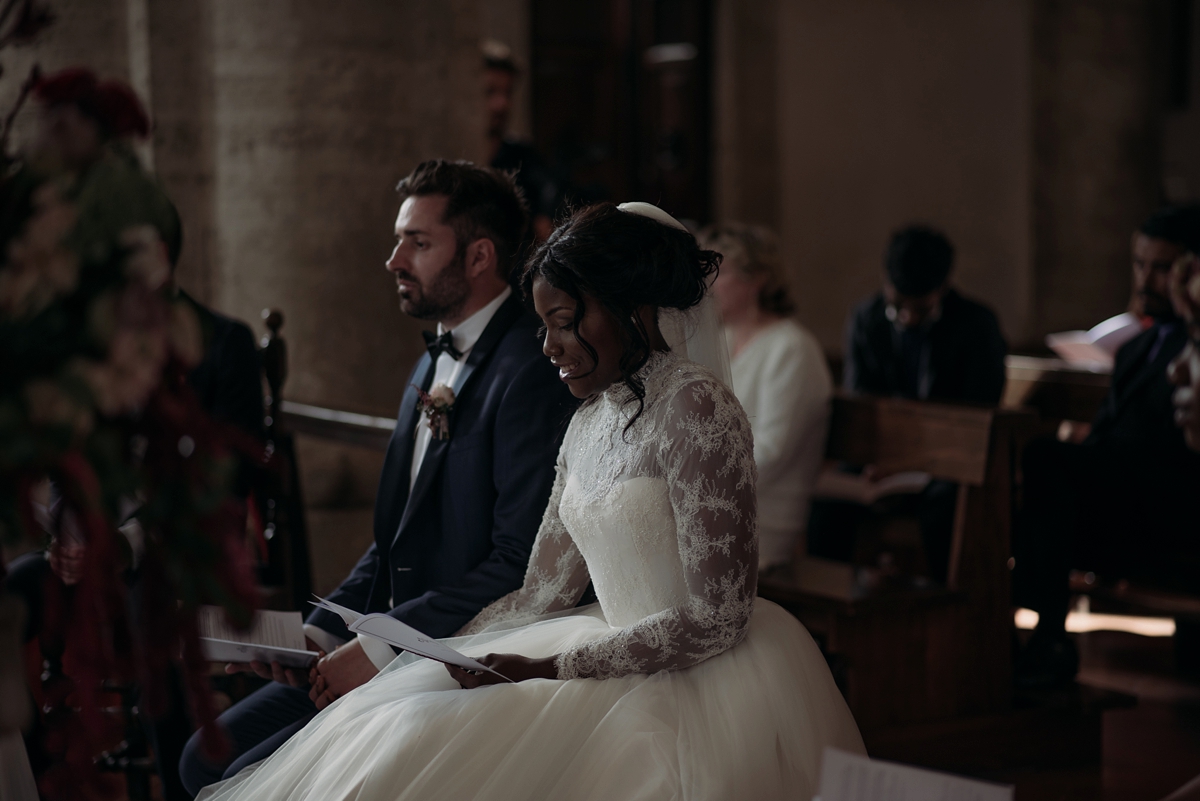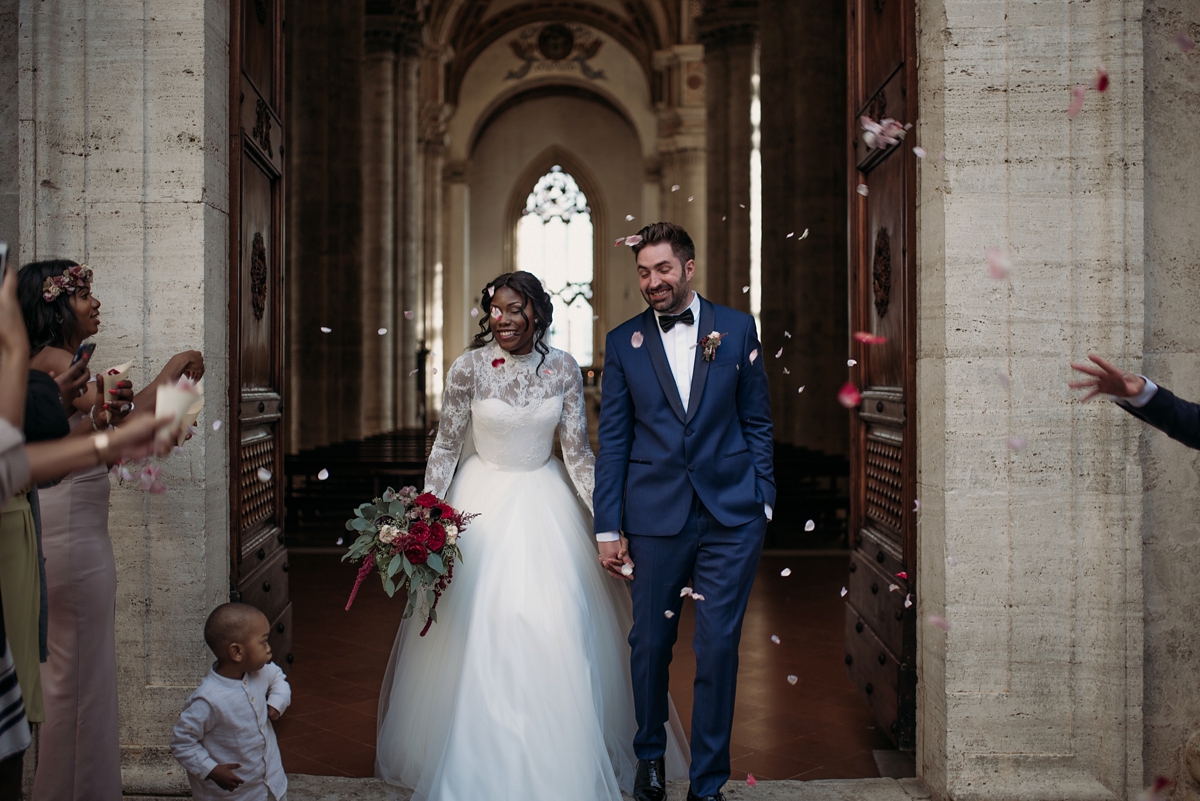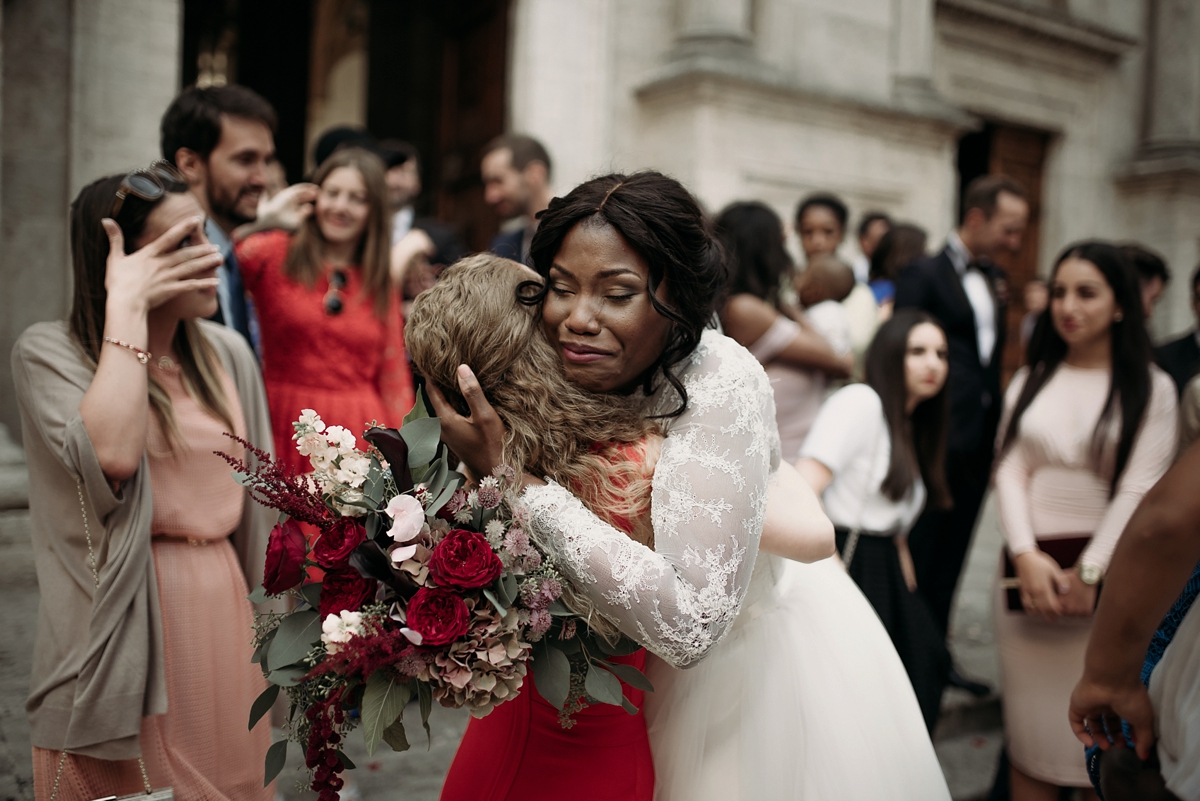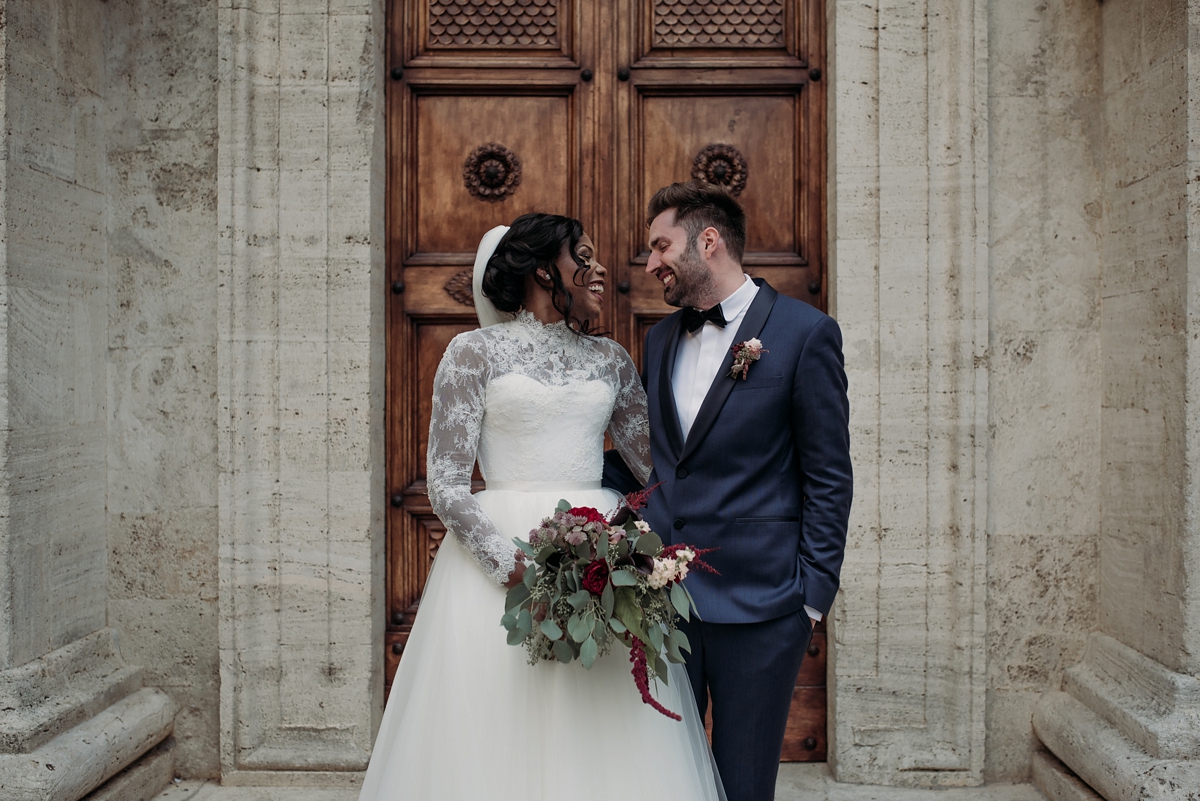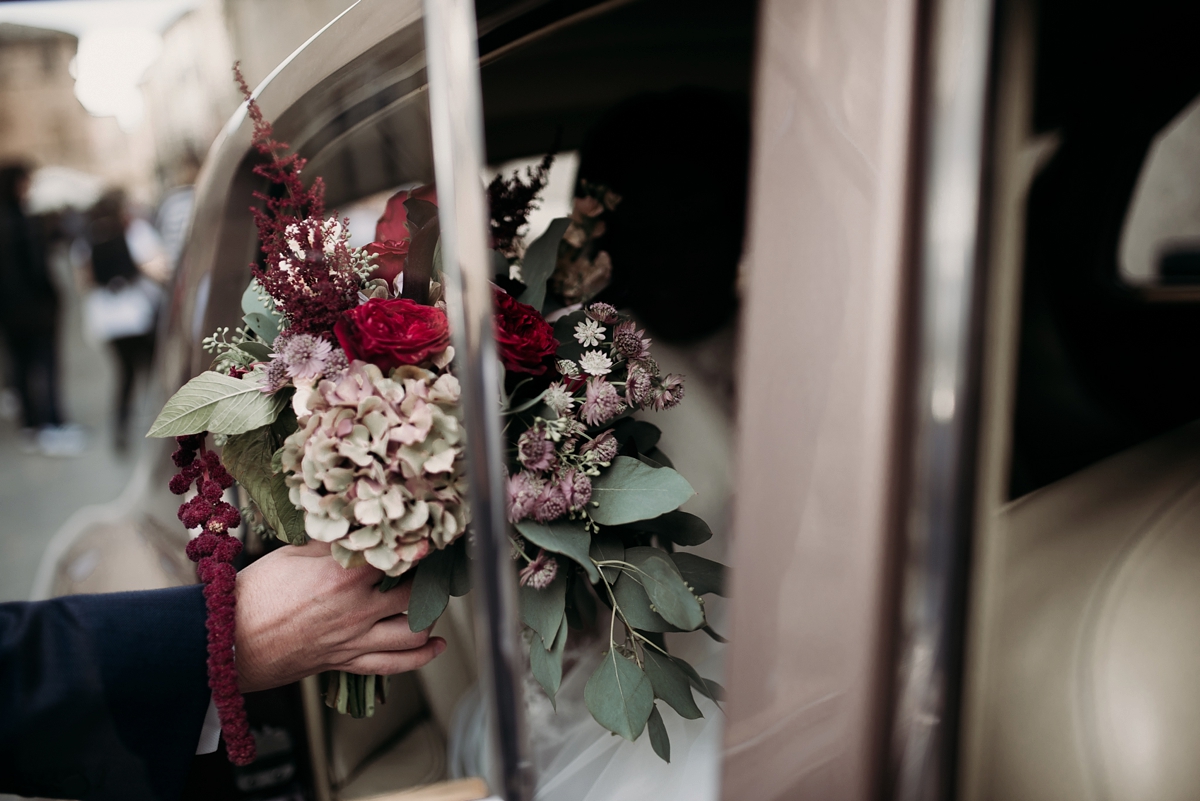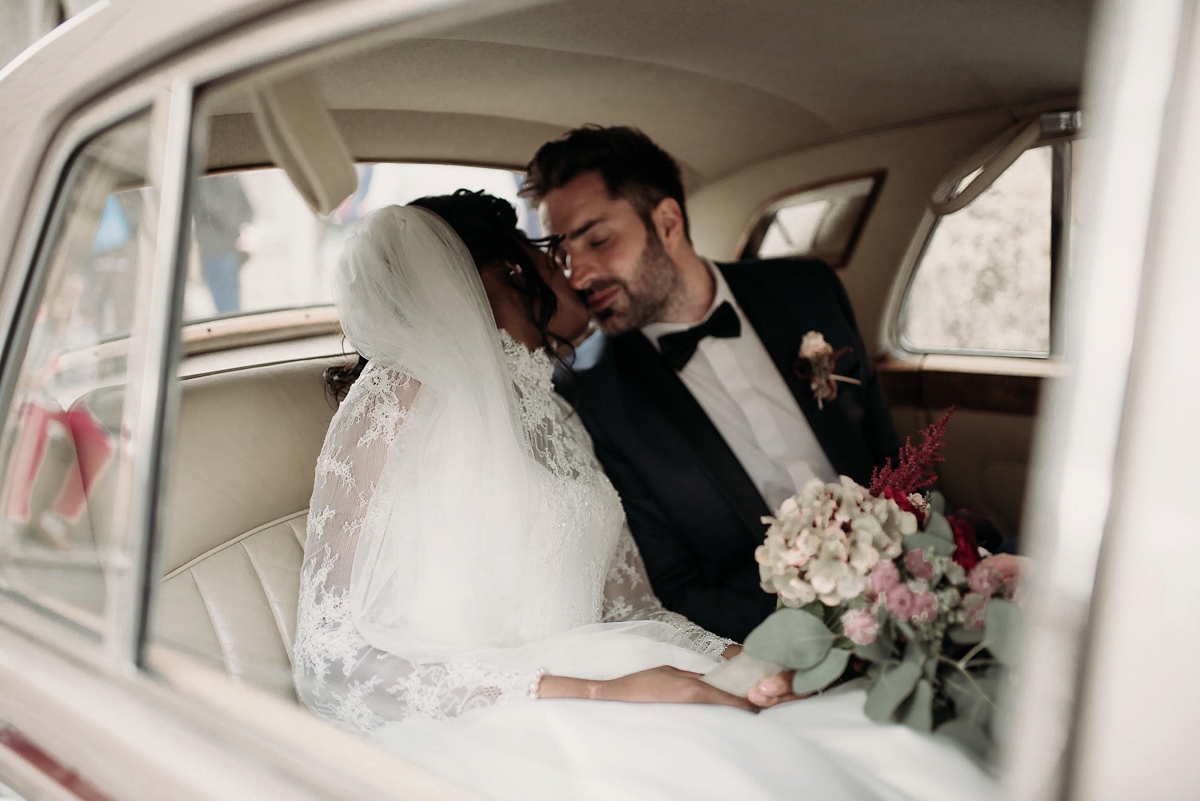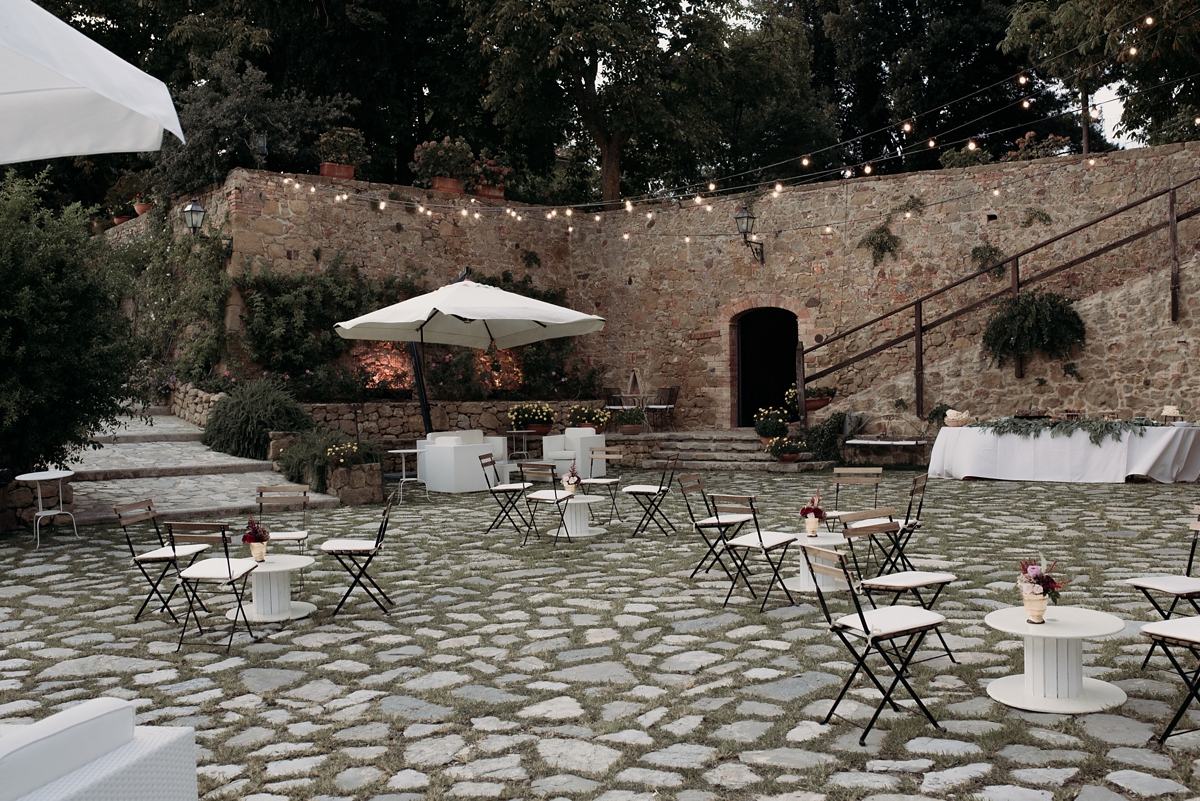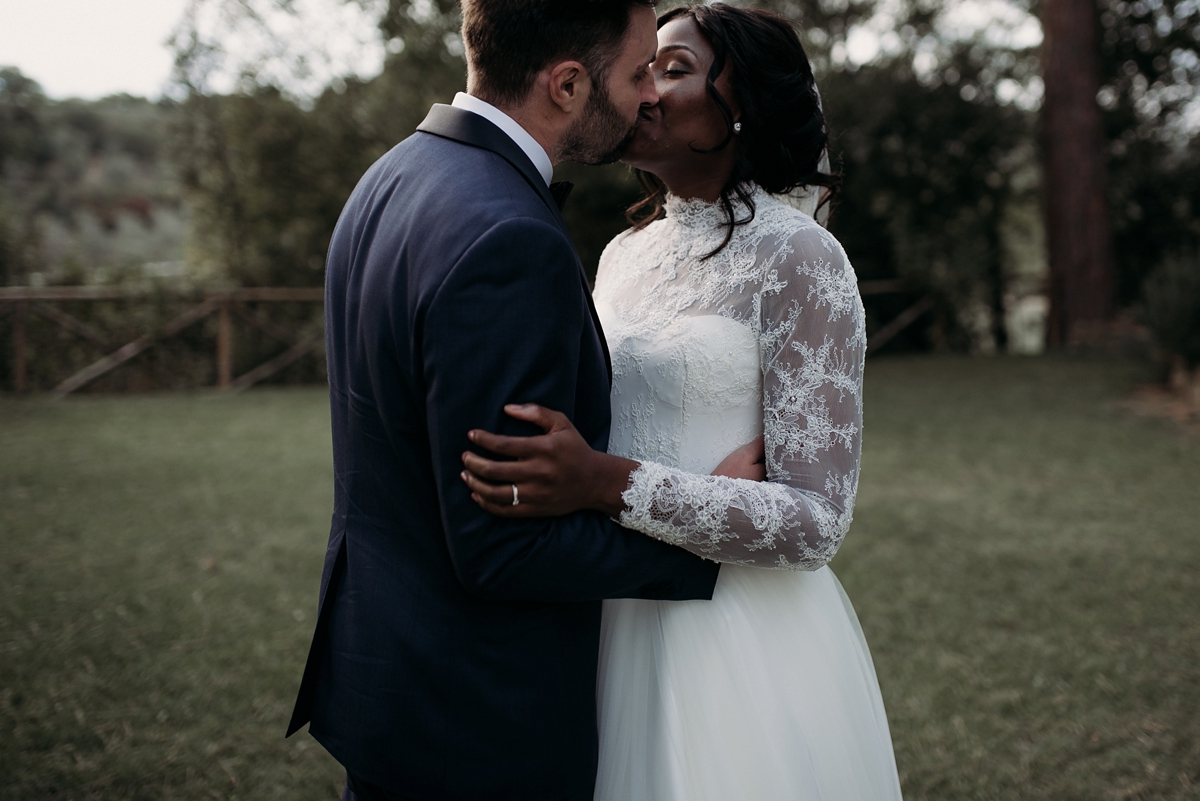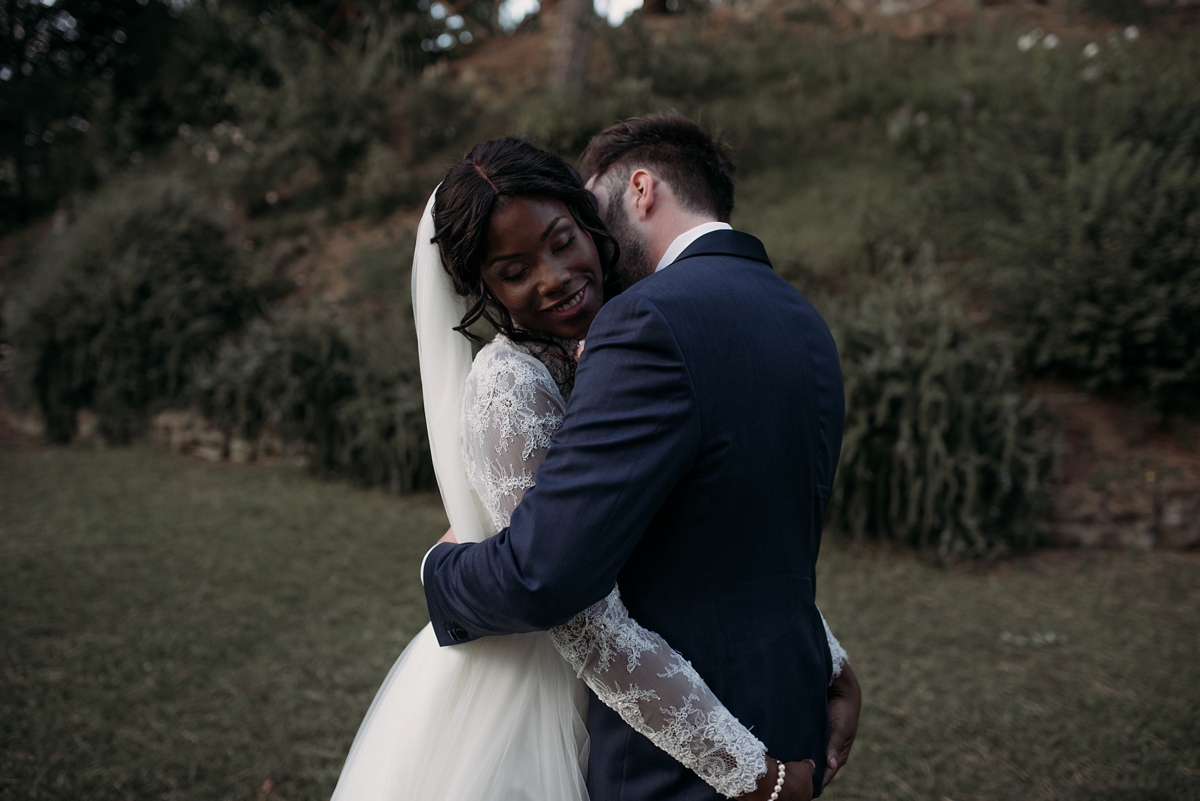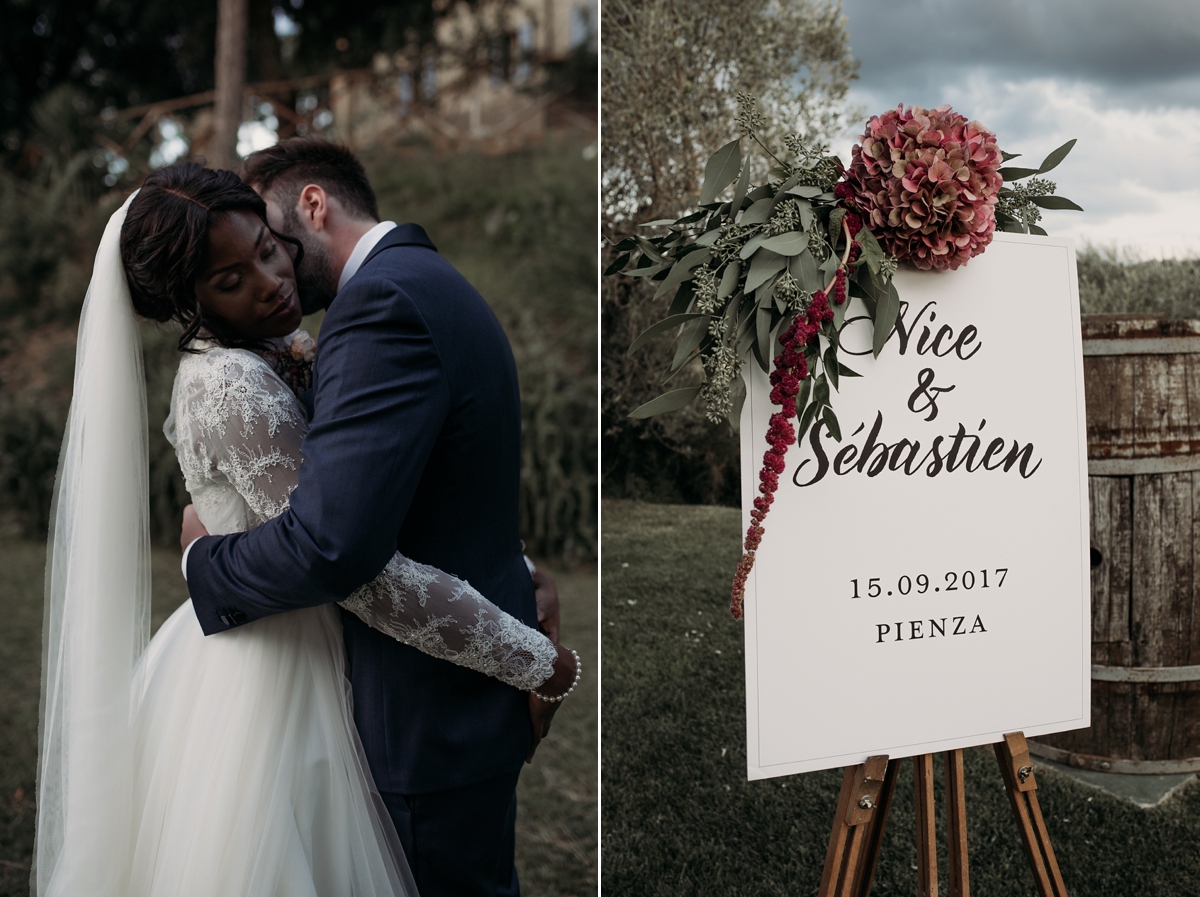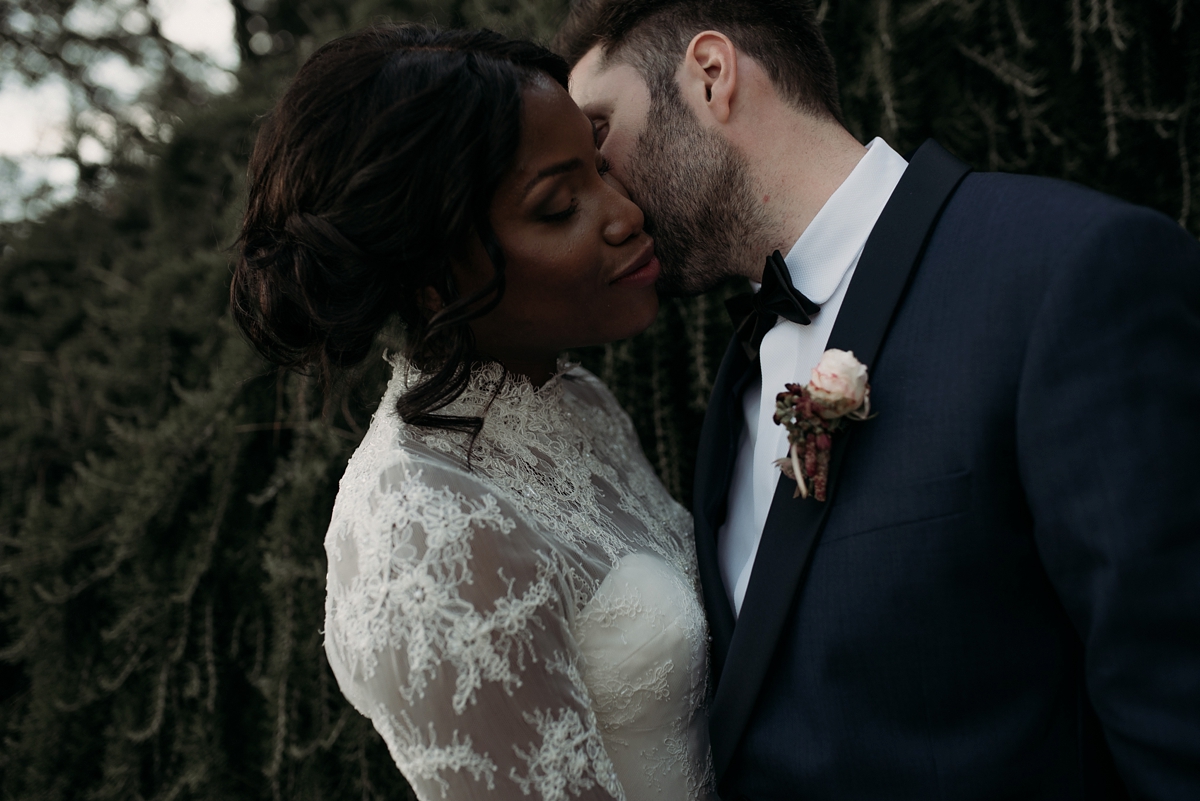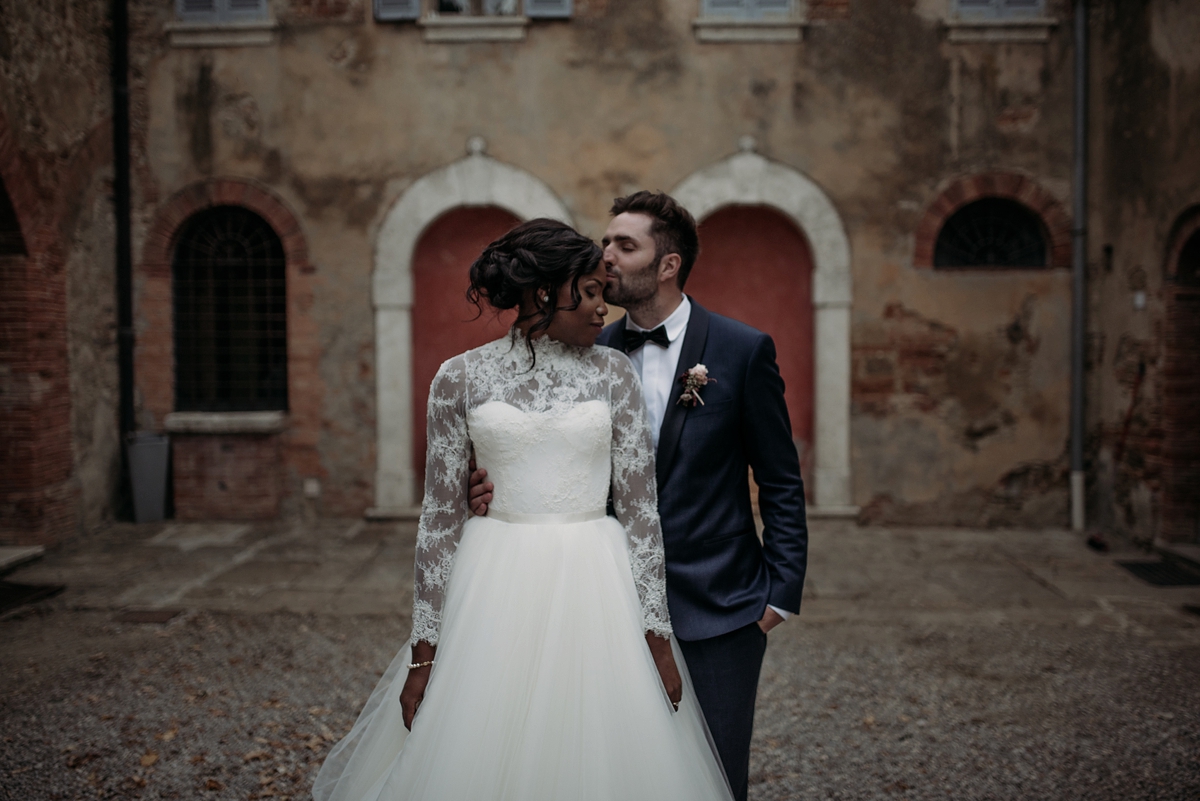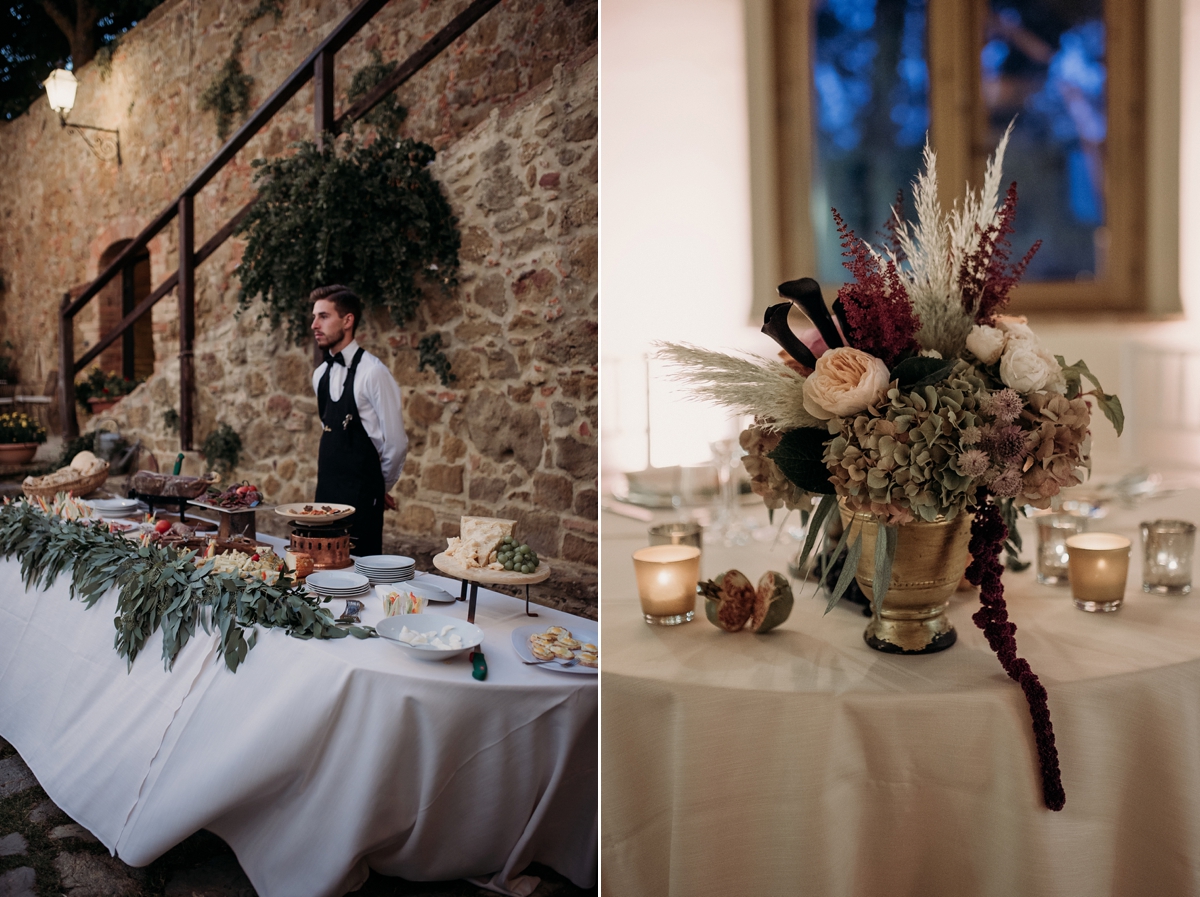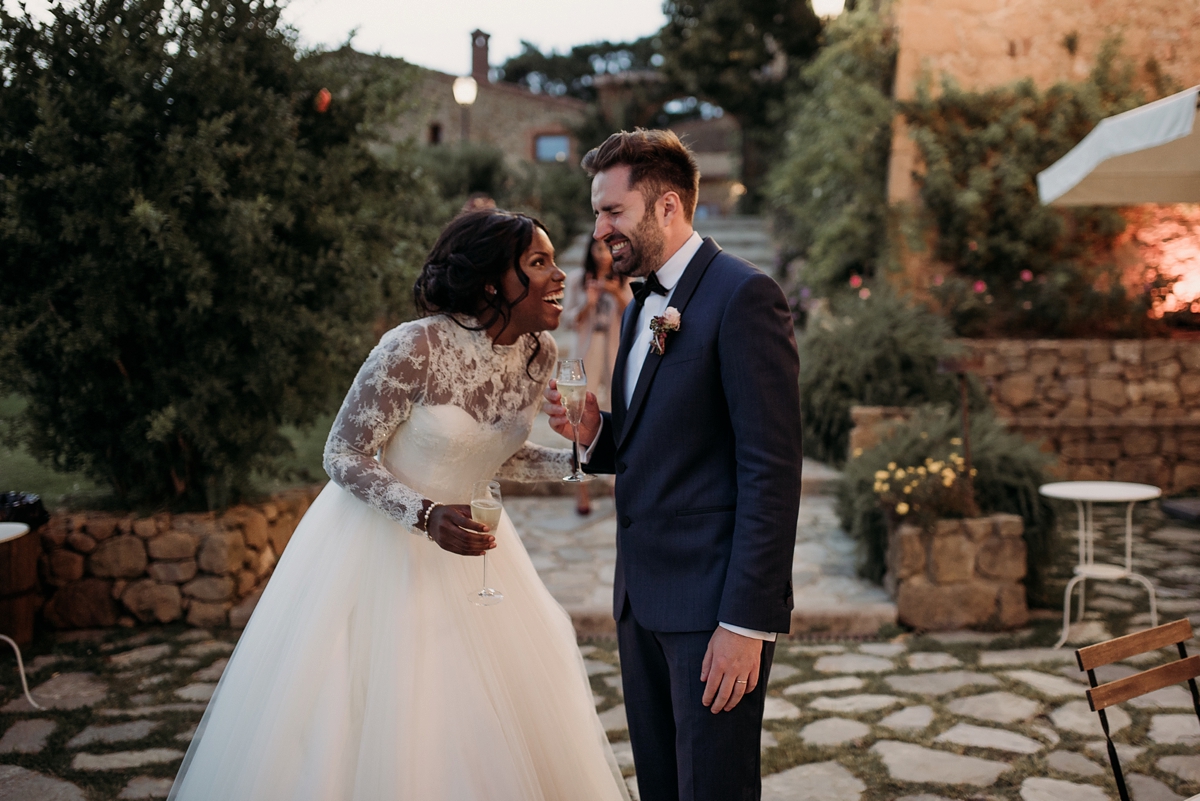 For favours, the couple supplied a laced mask for the women and a black mask for the gentlemen. Each person also received a bag of 5 sugared almonds for each of them – providing sugared almond is a tradition in both France and Italy.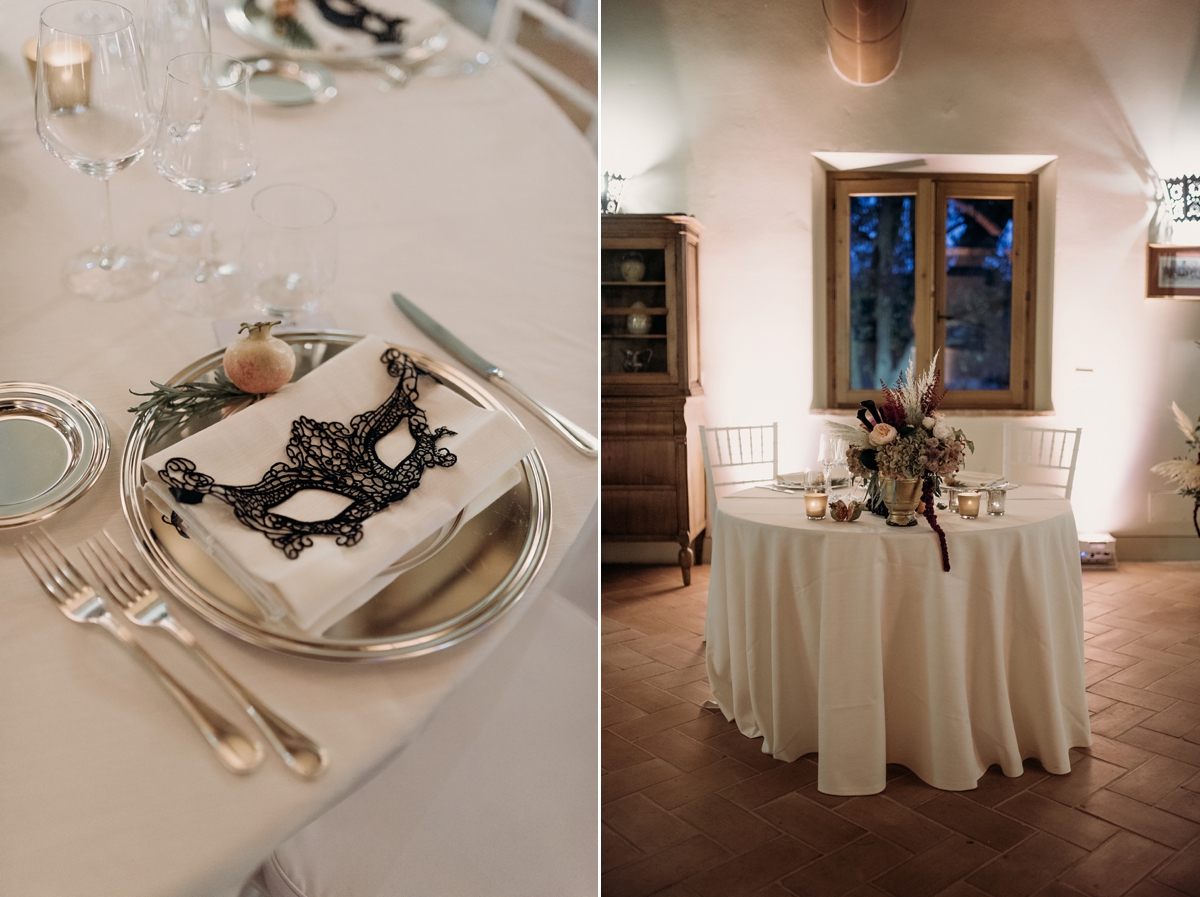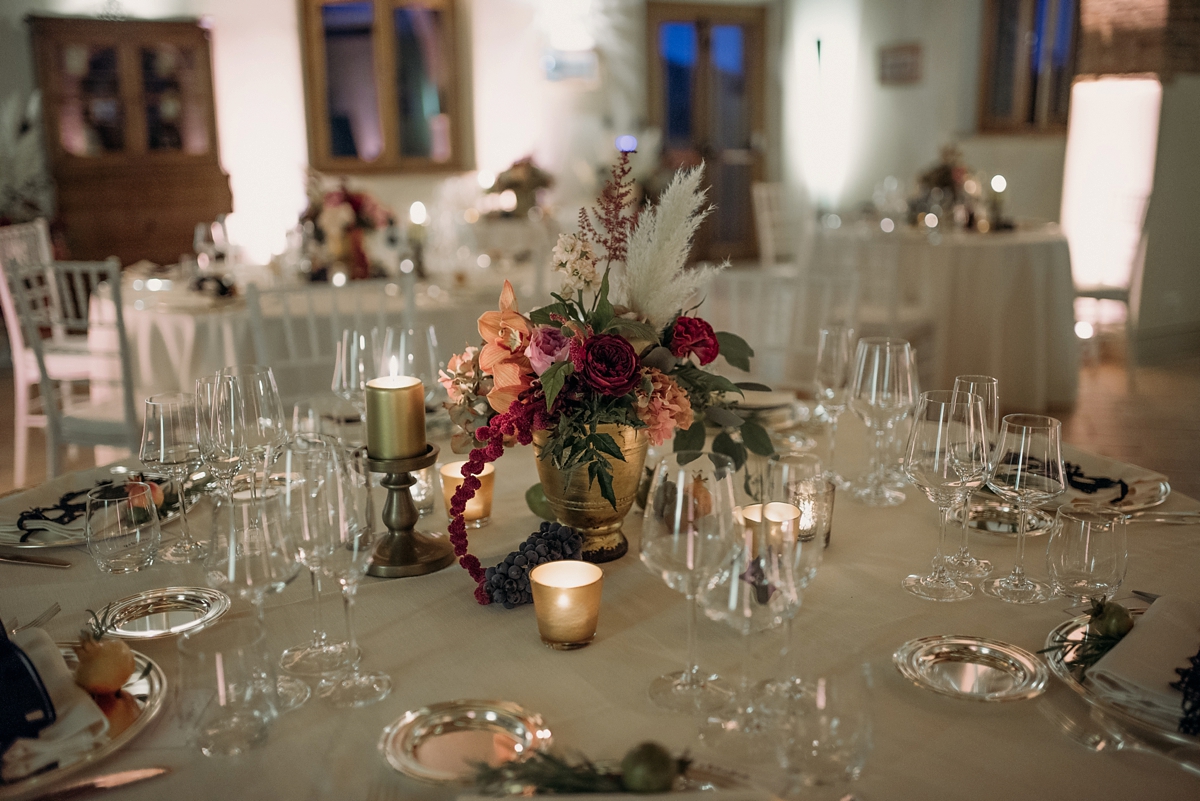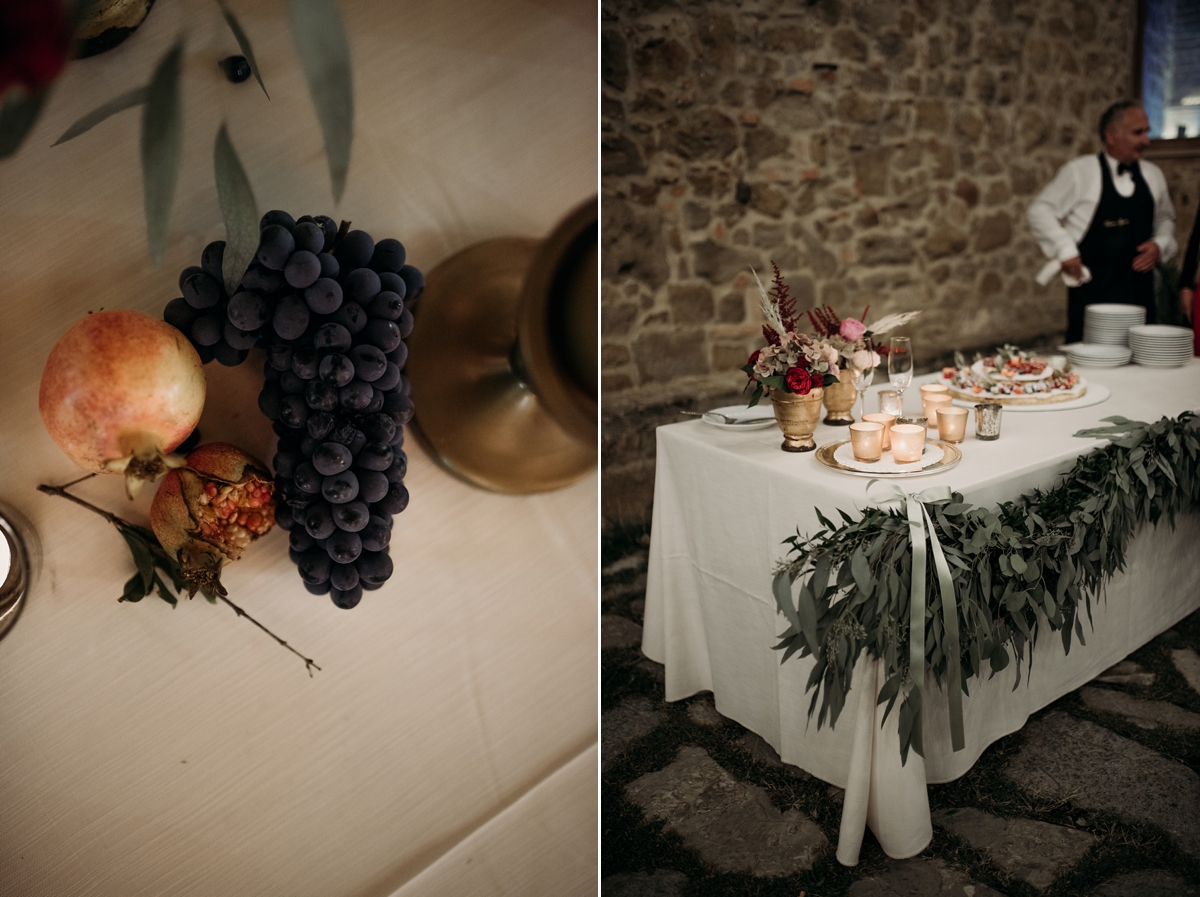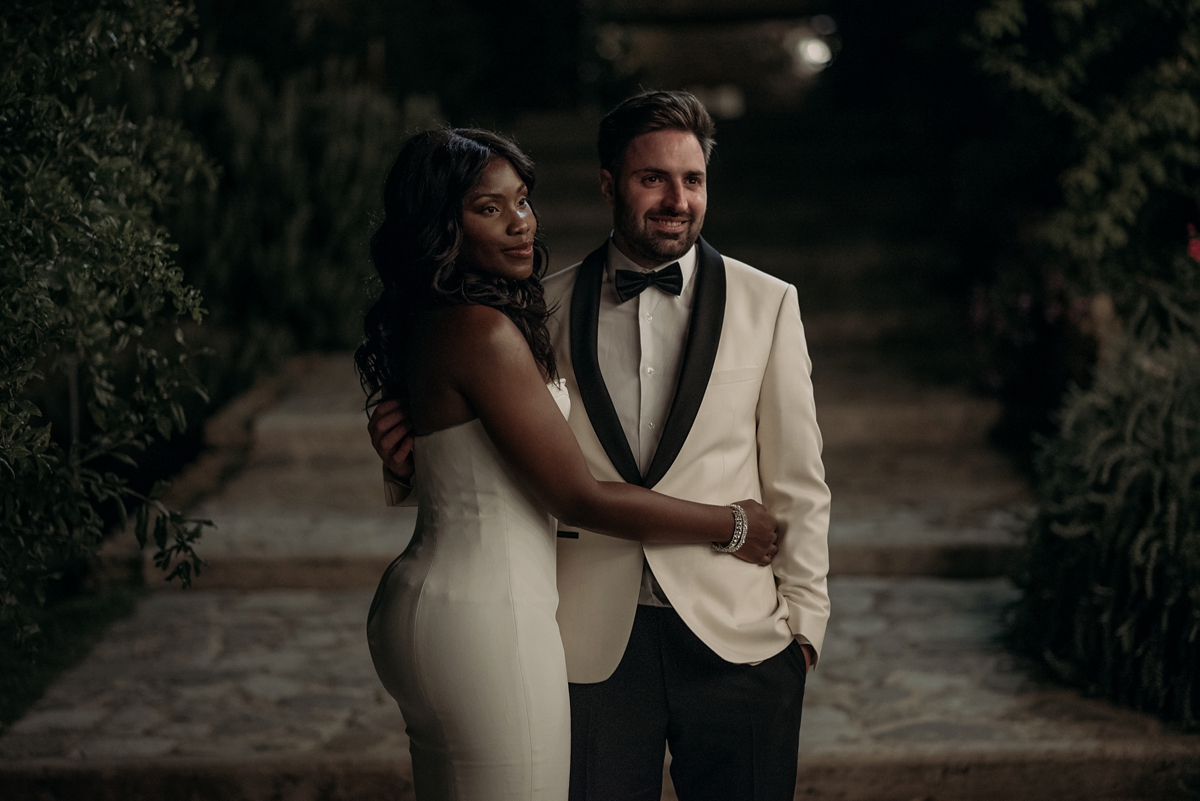 "We had a traditional Italian wedding cake – a milleflogie from the catering company Terr e Gusto."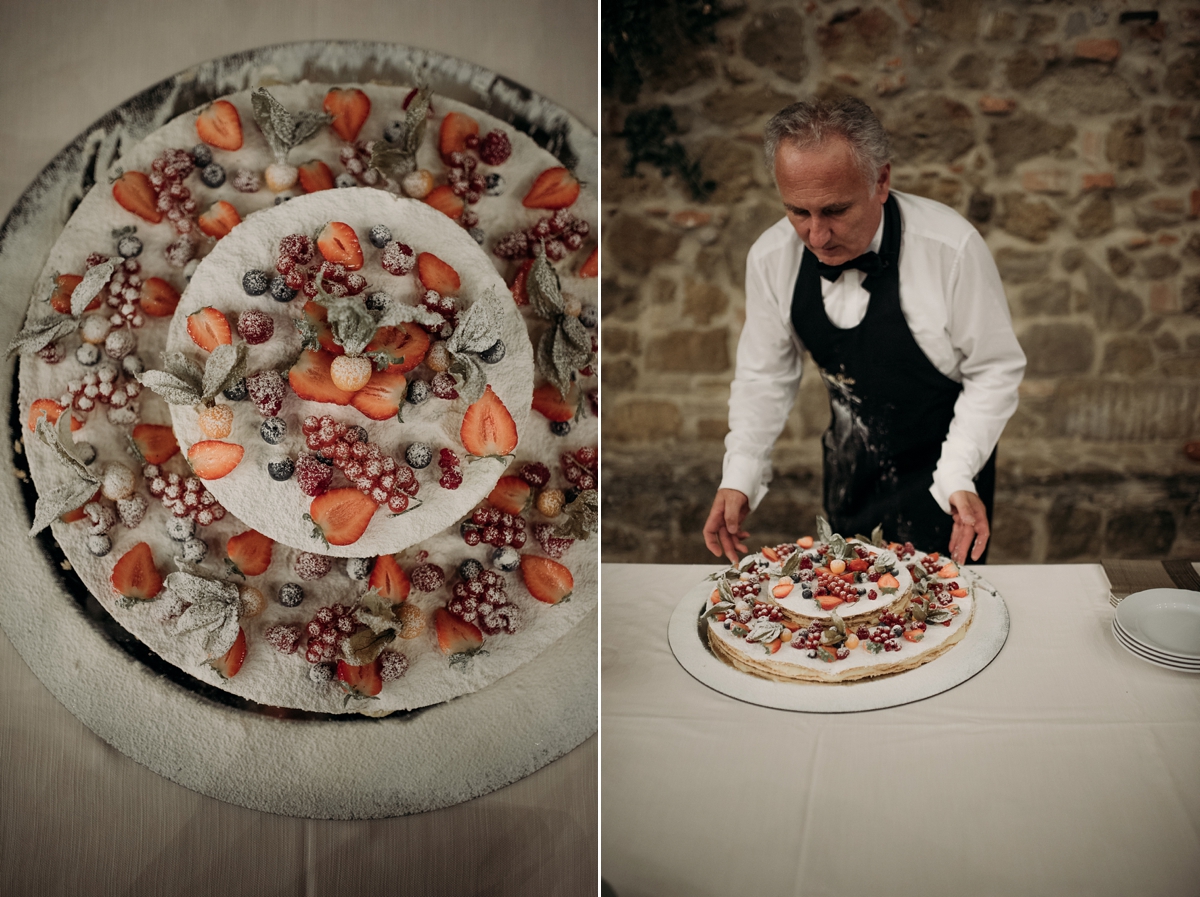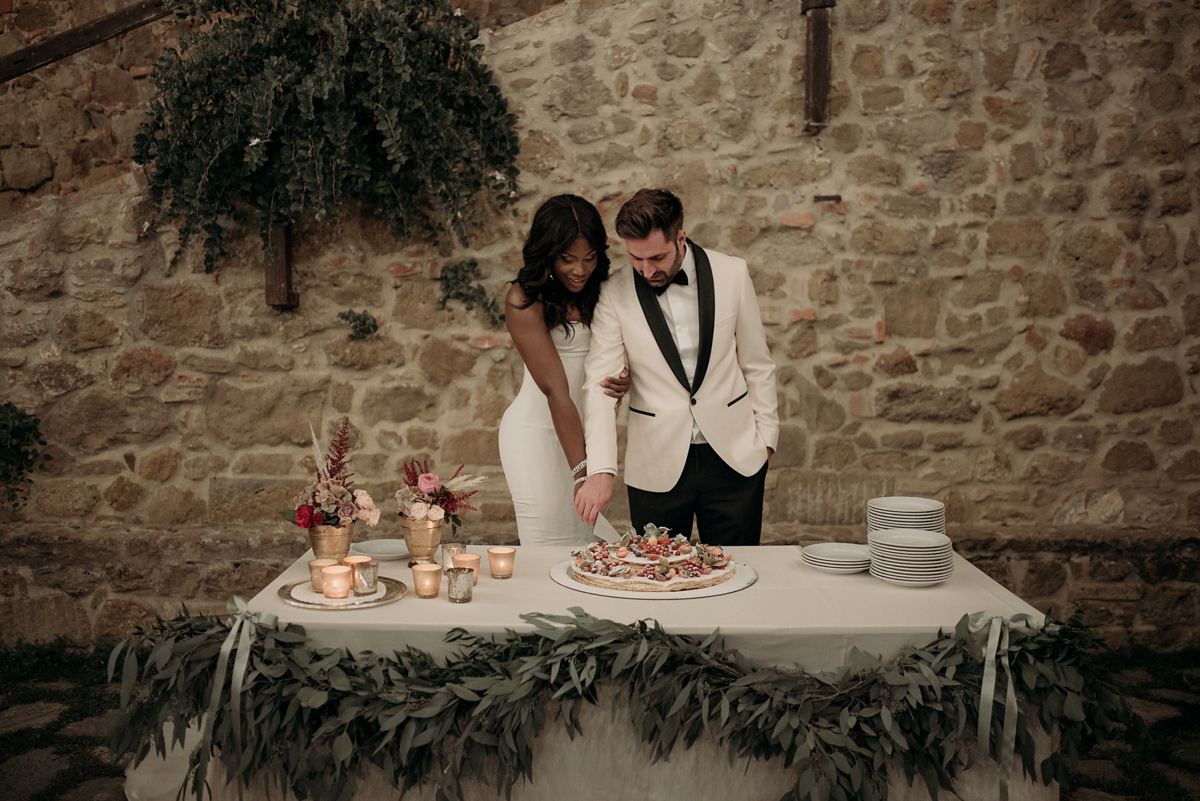 "We danced to our first dance to Back at One by Brian McKnight.  My husband was very adamant about this song. It was one of the very things he knew that he wanted. In a Catholic ceremony we can't write our own vows so I knew it was kind of his declaration of love and his vows for our marriage. I thought that it was the most romantic thing ever."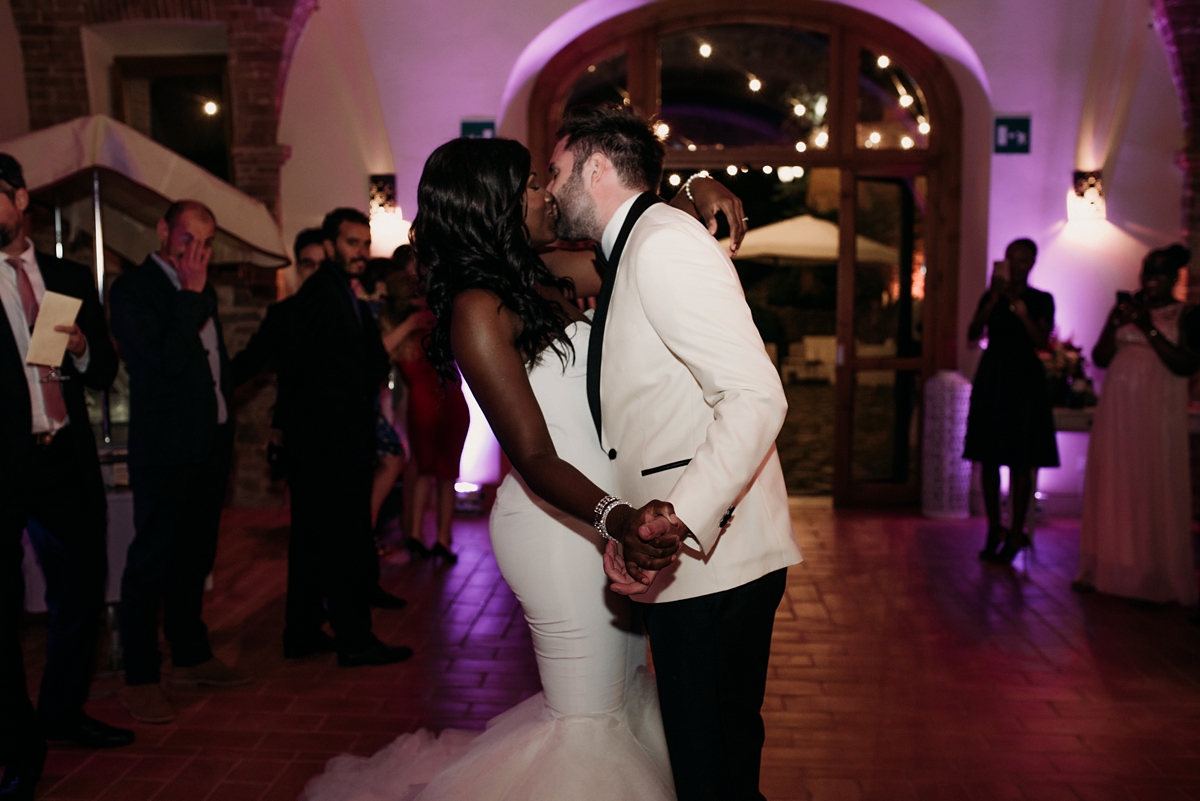 Nice says she had a number of moments throughout the day that remain her favourite…
"They include when we got ready – it was the moment we finally realised that it was the big day – that everything was coming together."
"My entrance in the church and seeing all our guests together at one place and seeing the emotion in their eyes. Looking at all these familiar faces and feeling their love and happiness and then locking eyes on each others at both the end of the Church and then altar was also an unforgettable emotion.
And last but not least, when we took pictures together after the ceremony. Spending this little time together as husband and wife for the very first time and just be the two of us it felt like a frozen interlude. We were in a different time and space zone.
At the end of a day, a couple of details could have been done differently but to be honest I do not really care. I love every single bit of it. Nothing is perfect in life it is all about what you make of it and we made it our perfect wedding day, a true reflection of us as a couple."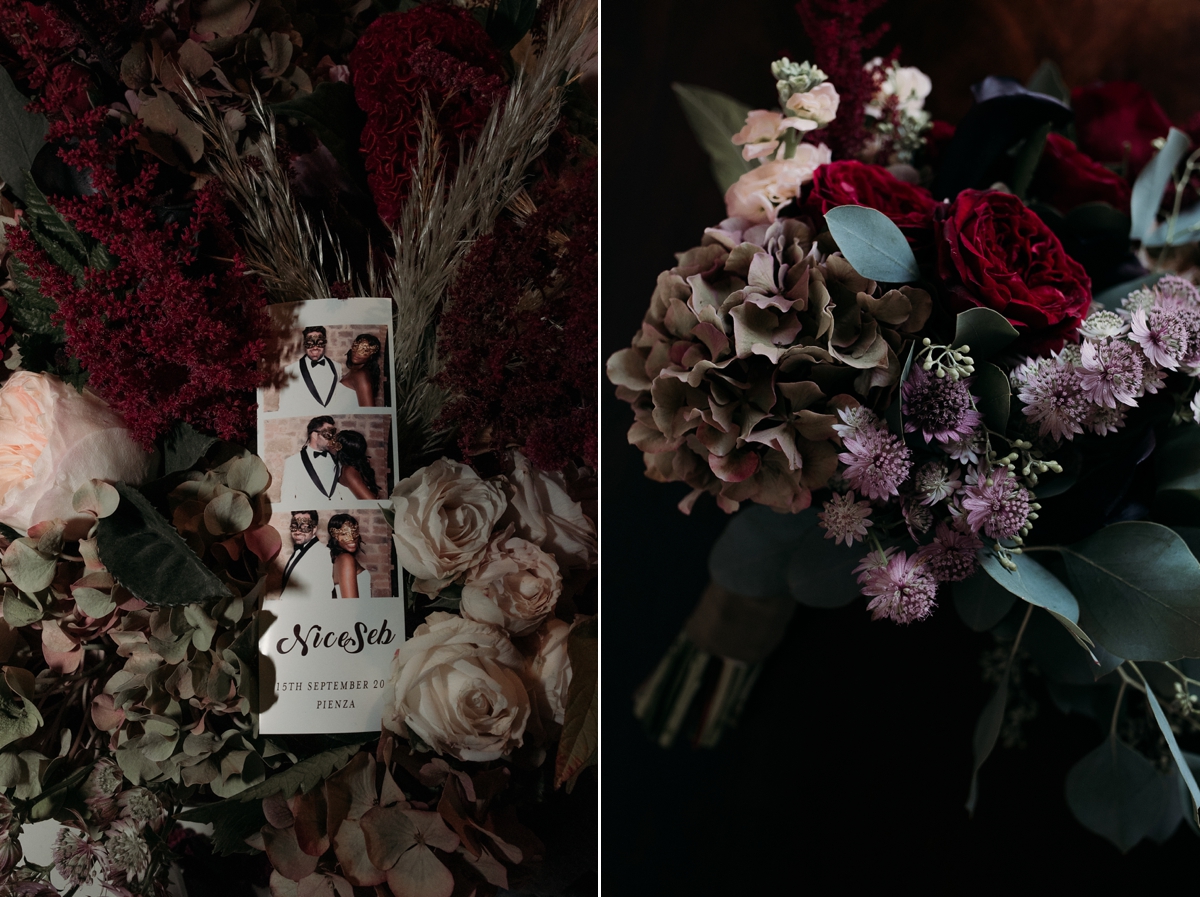 Words of Wedded Wisdom
"If I have one piece of advice to any future brides it is to forget and let go of any mishap on the wedding day that might happen and to just enjoy and take in all the love and happiness she will receive. It is truly a very special day and I don't think I will ever feel what I felt at that time ever again."
"I tried to enjoy every single moment and every single guest because this day will just fly."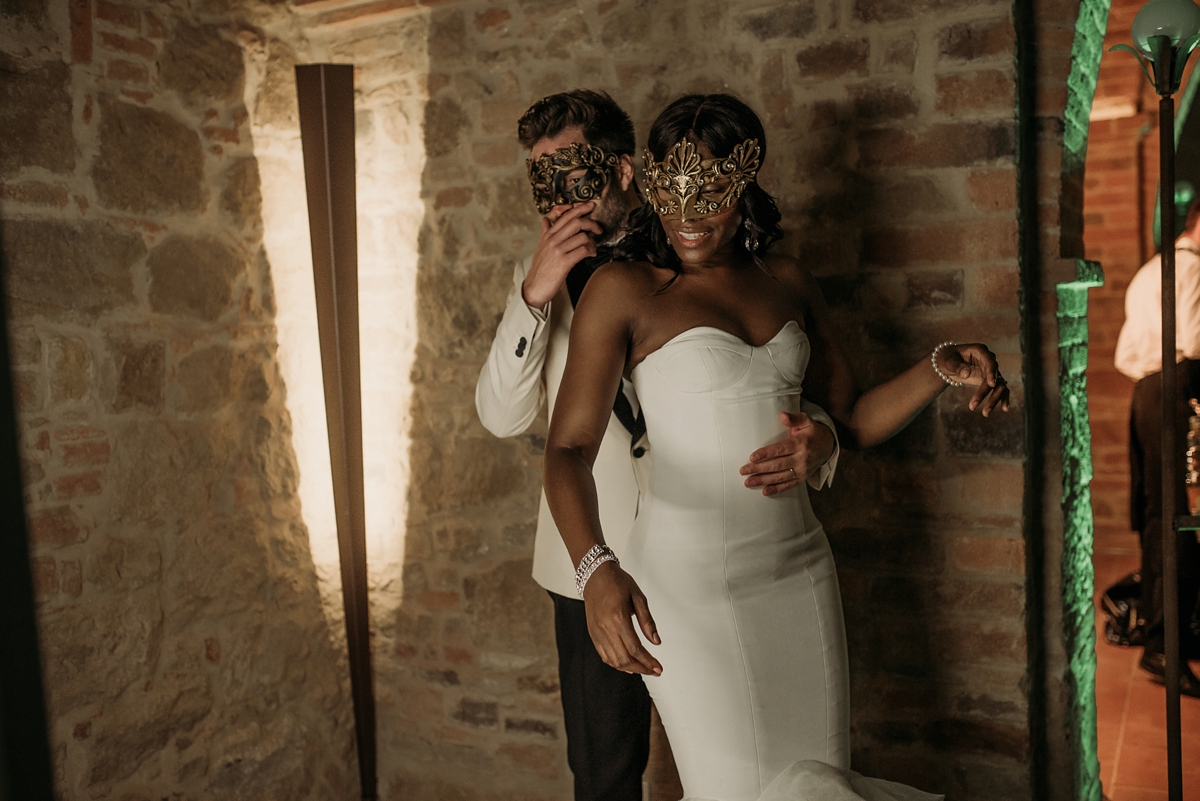 Utterly sensational and so beautiful. My love and thanks to the beautiful Nice for sharing her wedding today and to the very lovely and Elisabetta Marzetti for sharing her work.
You will find may more Italian weddings to die over here on Love My Dress.
Annabel x