We know from anecdotal feedback from our readers that entertainment often plays a big role in the planning of a wedding, but for many of us, it's difficult to know where to even start in terms of finding decent, reliable performance artists.
We've teamed up with Alive Network, a fantastic online resource and the UK's most loved supplier of live music and entertainment for weddings and private events.  We got chatting with our friend at Alive, Rich Hearn, who has some super useful information for any of you considering booking a musician or other kind of act to keep your guests happy through to the early hours.
Rich has some brilliant and very sensible advice and we encourage you to read and take note and bookmark this feature for future reference. Over to you Rich!
All images by Andrew Billington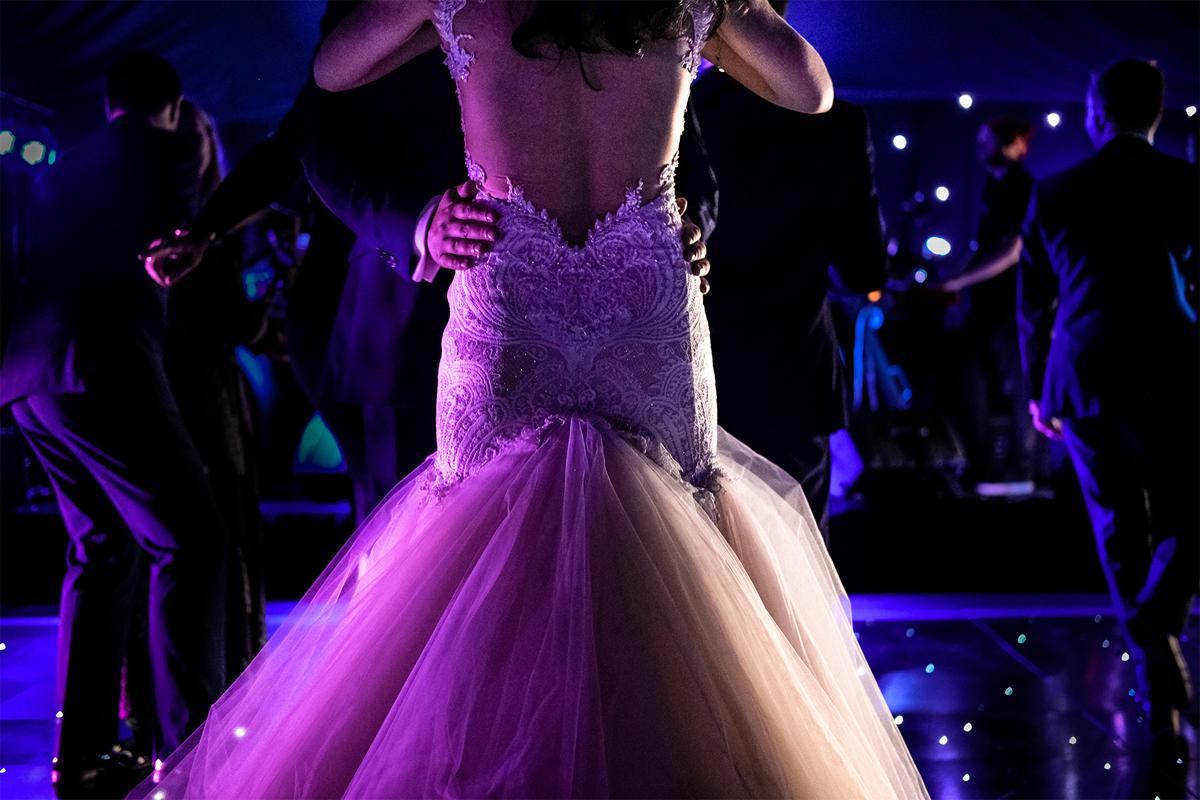 If you're planning your wedding and thinking about having live entertainment, it's hard to know where to start – after all, it's not the kind of thing you shop for every day! These tips will guide you through the process, saving you time and money, and help ensure you're a picture of zen when it comes to enjoying the fun on the big day.
Budget
Love a spreadsheet? Or have a keen eye on the wedding coffers? Building entertainment into your budget from the start means you'll be more likely to get exactly what you want…. and you can relax knowing your atmosphere is sorted!
But how do you know how much to budget?
Well, it depends on the type of entertainment you love. Doing a little research into the sort of artists you prefer will give you a good idea of the going rate. The great news is, there are loads of different options you can choose to create your perfect vibe, whatever your budget. As a rough guide, expect to pay the following ranges for musicians:
Soloist: £200 – £400+
DJ: £300 – £600+
Duo: £400 – £600+
Trio: £750 ­– £1,200+
4-piece+: £1,000 – £3,000+
Happy couple comments
"We hadn't budgeted for Mr Mind Play, the string trio or Resident Heroes, but if we hadn't had them, it would have been a disaster! I'm so glad I'd booked those things – it would not have been the wedding that it was without them. They absolutely took it to a different level." (Sarah and Stephen, on Mr Mind Play and Resident Heroes)
Your Style, Your Way
Think about the ambience you want on your day – are you going for the full fairytale feel or will yours be more rustic meets boho? Simple elegance, vintage, or an al fresco garden affair? Choose the entertainment that will create the atmosphere that's uniquely you – an artist that plays the music you both love and that means something to you, for example.
Go with your heart and start your search based on this. Explore Your Ultimate Guide to Hiring the Best Wedding Entertainment, for lots of inspiring ideas.
Happy couple comments
"I felt like a harpist was the right mix of entertainment with subtlety… a harpist just seemed beautiful and harmonious. I thought it would be a good fit for our wedding." (Gemma and Richard, on Amour Harp)
"We wanted something a bit different. We heard JukeBossa's version of I Can't Feel My Face, and we just loved it, and we kept going back to them all the time. They were the first thing that we booked, because it was really important – we had to have good music!" (Sarah and Jim, on JukeBossa)

Consider Your Guests
As well as representing your own style, think about how you can keep your guests happy. Choose a mix of music that everyone will enjoy, and entertainment that will help keep the energy going and the conversation flowing! Need to involve Great Aunt Hilda and your friends from uni? Entertainment is especially brilliant at breaking the ice, and getting friends and family of all backgrounds a-mingling.
Happy couple comments
"We were thinking about our friends and family a lot – we knew we'd have a great day if they had a great day. So we filled it with lovely things. We had amazing magicians during drinks and wedding breakfast – our guests were blown away! And when the surprise singing waitresses started, everyone was up dancing in between the tables. It set such a fantastic mood for the reception, because everyone was already having so much fun." (Hannah and Ash, on Matt Snowden and Apollo Groove)
Audition Your Artists
It's a 'yes' from us. Entertainment agencies pre-vet their artists so they can offer the best talent that meets their exacting standards. All you need to do is enjoy choosing your faves! Check out their sample tracks and promo vids for a taster of what they could bring to your day. Do you like their overall performance? Do you like how they look? (Some artists will change their getup to fit with your wedding style.) If you're considering a musician, do you like their sound and their choice of songs? If you're torn between a couple of musicians or bands, ask a friend to do a blind listening test for you. Alternate songs from each of the artists, and really listen to which you prefer the overall sound of.
If you're still unsure, just ask the professionals! You can book a consultation, with one of Alive Network's lovely Entertainment Coordinators at a time that suits you.
Happy couple comments
"We viewed lots of bands online, and I liked Alive Network because the website is so user-friendly. I loved that you could just click, and quickly view a profile on the band, with lots of demos. We spent hours and hours listening to bands, and we just kept coming back to Dexter, so we went for it!" (Jill and Roger, on Dexter)
Think Logistics
Whether you book your artist or your venue first, you need to be sure they're compatible, to make your dream party a reality. Venue logistics like the performance area and access, and whether there are any volume restrictions or curfews, will all influence the type of artist and style of party you can have, so check before you book. Alive Network's range of sound-limiter friendly bands can accommodate most volume restrictions, while giving you the best party ever.
You can check out your venue's compatibility with this handy checklist. With essential entertainment-related questions to ask your venue, it enables you to make the right choices so your day runs smoothly.
Happy couple comments
"We had everything organised and planned out before the big day, so that we could relax and enjoy it. Communication is the key – with your suppliers and your partner! – to ensure everyone is on the same page." (Verity and George)

FOMO? Book Early
Heart set on a certain band or magician? If you know you want it, go for it – ASAP! Popular artists are often booked more than a year in advance, so do some disappointment dodging and get searching as early as you can.
Happy couple comments
"Hipster were a definite for the wedding. I'd been to two other weddings where they'd played, and I'd loved them, so I knew they were the ones I would have if I ever got married. They were one of the first things that we sorted. We wanted to get them booked up, so we didn't have to have someone else!" (Gemma and Paul, on Hipster)
Be well informed
There really is no substitute for experience. Most of us wouldn't even buy a lipstick without checking out a couple of customer reviews, so why should your wedding entertainment be any different? Previous newlyweds can tell you, first-hand, what the artists were actually like on their big days, and give you an idea of what to expect on yours. Simply explore some of the 30,000 reviews on Alive Network's review centre, or find comments about the artists you're considering on their individual profile pages.
Happy couple comments
"Customer reviews are so helpful – you can quickly see how other people felt about the band's previous performances. From the comments on the band's page, we knew we'd found a band that would have everyone up and dancing. They really did make the night!" (Verity and George, on The Sonics)