Well, it's August already, which means we're two thirds of the way through 2018 – where has the time gone? To celebrate the summer month we're going back to August 2017 for the sunshine and laughter-filled wedding of Mr and Mrs Armstrong.
So, make yourself something long and cool to drink and enjoy. We're going over to England's west coast today, where Mr and Mrs Armstrong made their vows to each other on 18 August 2017 in a Catholic church service followed by a classic reception at Formby Hall Golf Resort and Spa, Formby, Liverpool. Their sophisticated, elegant wedding style had a clean and timeless feel with a few fun touches, all around a base of silver, sparkles, white and pink. So gorgeous. The couple are childhood sweethearts, and were engaged for three years before their summertime wedding.
"James and I have been together since I was 16 and James 17. We were introduced through friends. James and I got engaged in Panoramic 34 in Liverpool on 14 June 2014."
Photography Struth Photography
The high summer day was captured by Struth Photography, and this is the first time we've shared their work on these pages. I love how they've captured so many intimate, natural moments – the joy on the couple's faces as they exchange their vows in the church is magical.
"WOW! The Struths are amazing and didn't make us pose all day! All our photographs capture the moments throughout the day and they were a pleasure to work with. My favourite part of the day was James and I getting to go and get pictures taken. We had such a laugh with our photographers – they made us feel like a million dollars!"The bride and her bridesmaids spent the morning getting ready together, with the bridesmaids donning elegant one-shouldered gowns in a gorgeous silvery-grey, found at Boutique Brides of Crosby. They added ASOS heels and delicate silvery headpieces found on Ebay. The bride's La Sposa gown was also from Boutique Brides, and it shows off the bride's gorgeous curves so well. I love the simple silhouette and the delicate off-the-shoulder lace top-layer. She mirrored the sparkling belt which cinches in her waist with an Amanda Wyatt tiara, passed on to her by her cousin.
Hair and make up were chic and sophisticated, with the bride's styled to frame her face and the bridesmaids caught back in to statement buns. The styling was done by Bethan and Georgia Steers and it looks like they all had a lovely morning together.
She finished her look with elegant Jenny Packham heels with a sparkling brooch on the toe, and jewellery which held special meaning for her.
"My mum and dad bought me a very simple diamond earrings and necklace set. My husband bought me a Tiffany bracelet with a rose gold heart."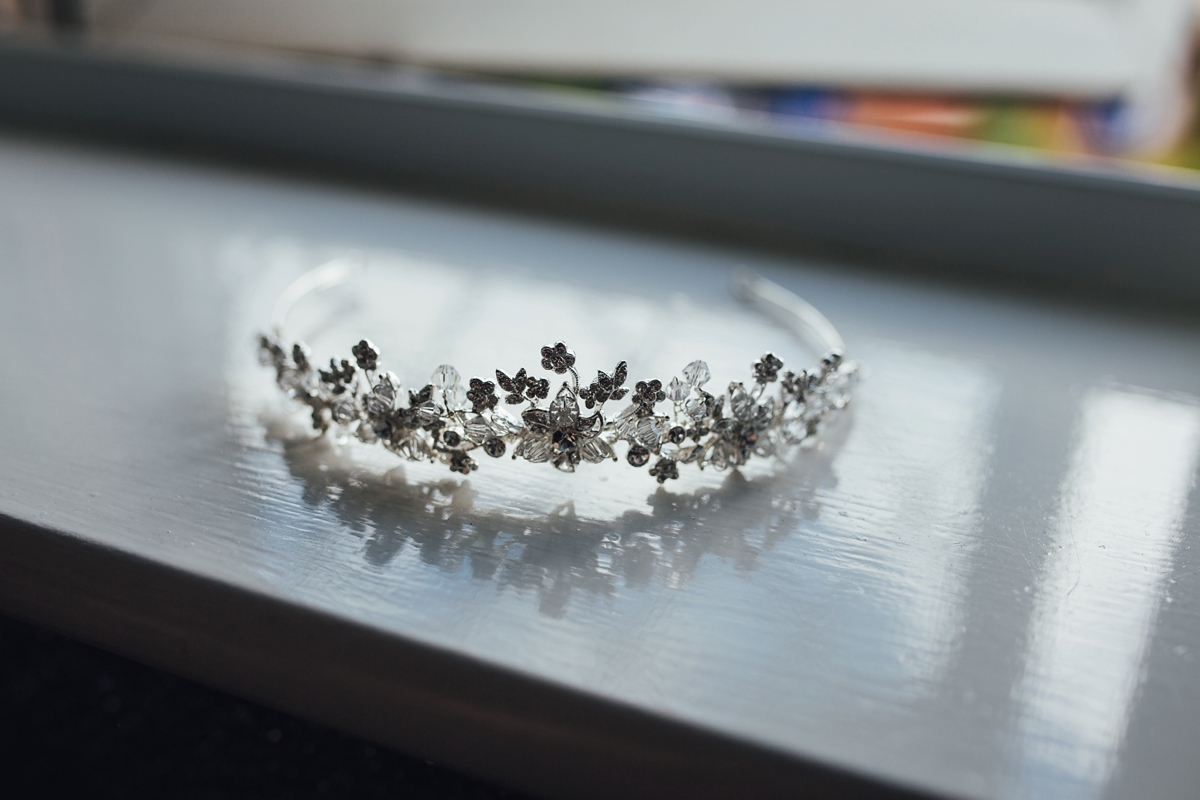 This flowergirl looks so full of energy and happiness. Her dainty dress was also a Boutique Brides find and she wore a Primark flower chain in her hair.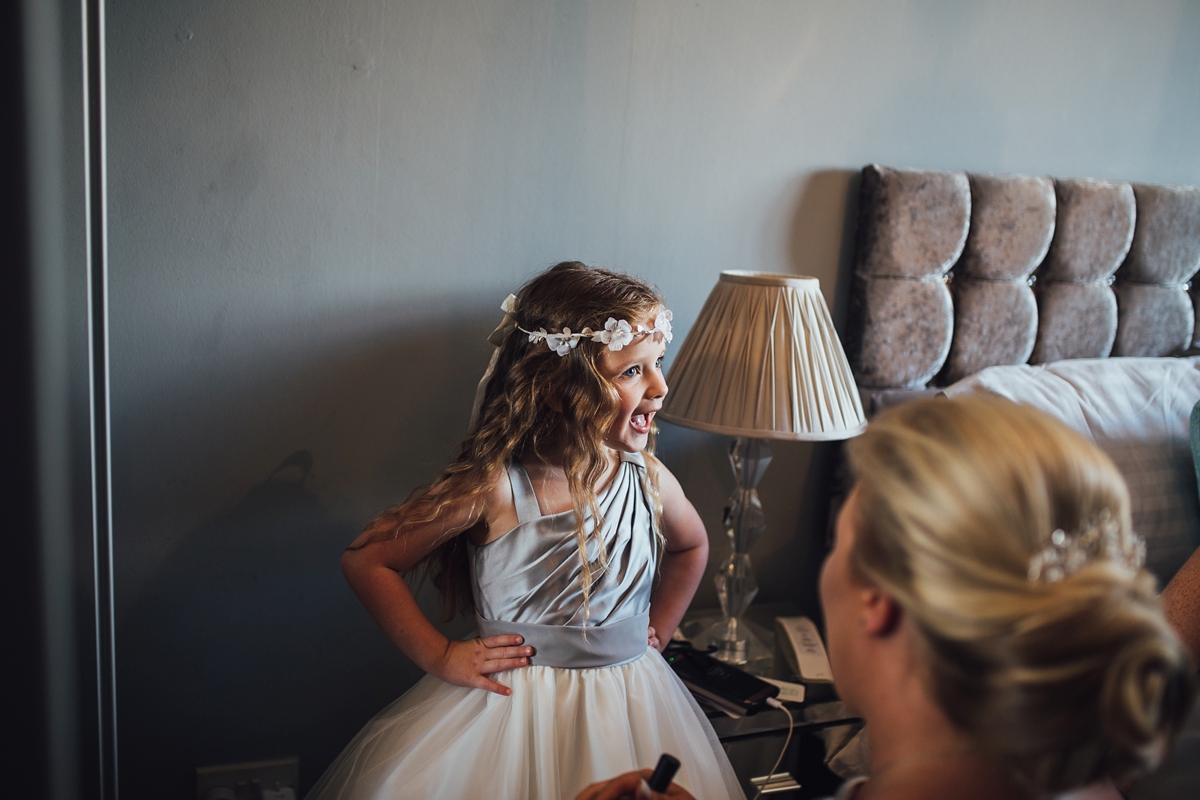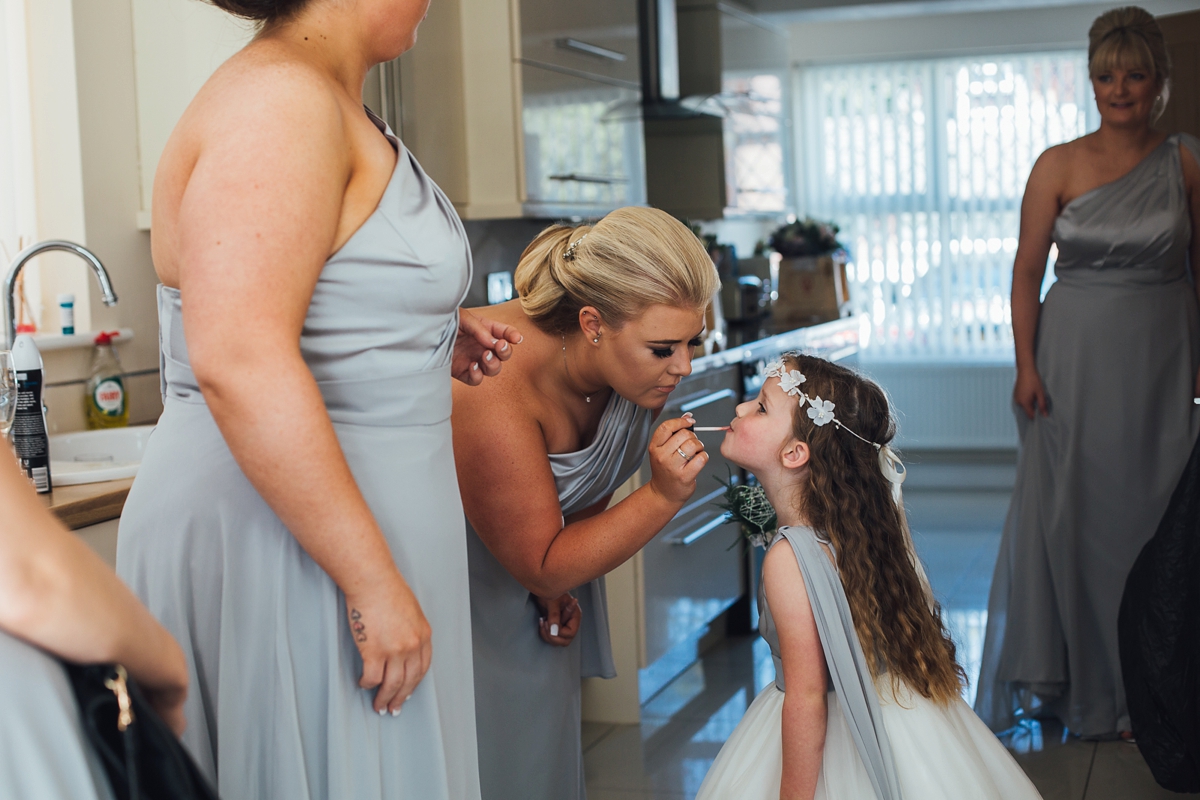 [JP-VIDEO]
The bride was lucky enough to have not one but two veils. The first, worn for the church service, was her cousin's veil.
"The gown was timeless and fitted perfectly. I had two veils… I know, diva right?! My cousin got married the year before me and asked if I wanted wear her long cathedral veil. This was an honour and is now going to be passed onto my sister when she gets married. My shorter veil was worn in the evening so I could dance and not worry about people stepping on my veil."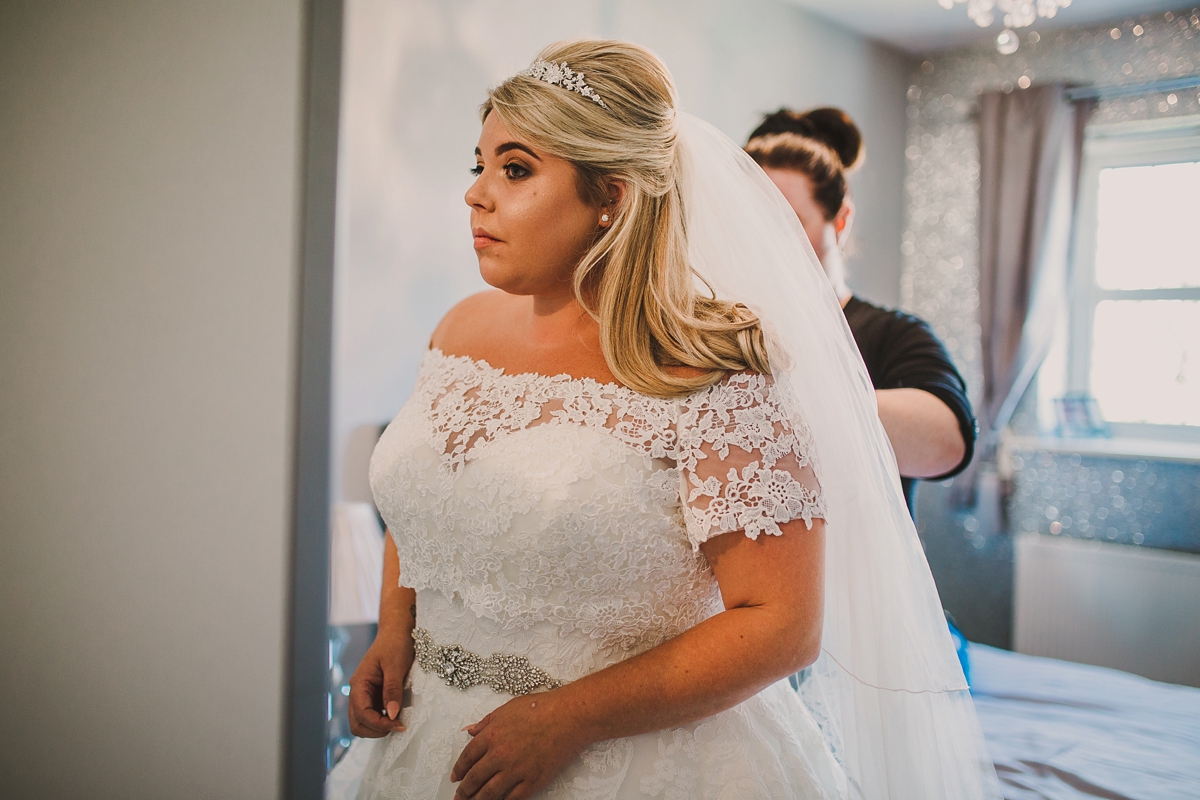 The girls all carried pretty bouquets of pink and cream roses with lots of fresh greenery, created by David Beckham-Doyle.
"I said to David I wanted pink and cream and he basically just got creative! I don't know how he got my visions out of my head."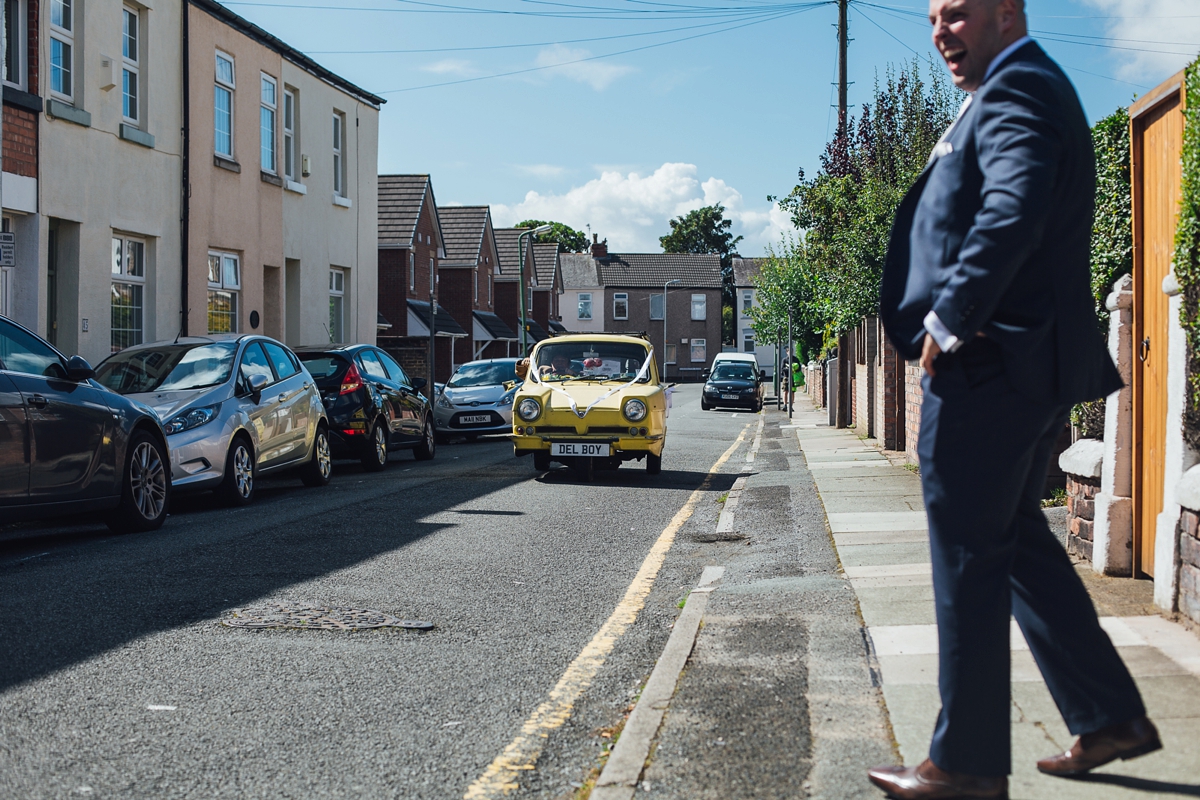 Whilst the girls got ready, it looks as if the boys had lots of fun dressing too. Their smart blue suits, paired with cream ties, were from Moss Bros on Liverpool's Bold Street, and the groom added Next shoes. And yes, the groom travelled to the church in a Del Boy car, complete with Del Boy impersonator Steve Rooney!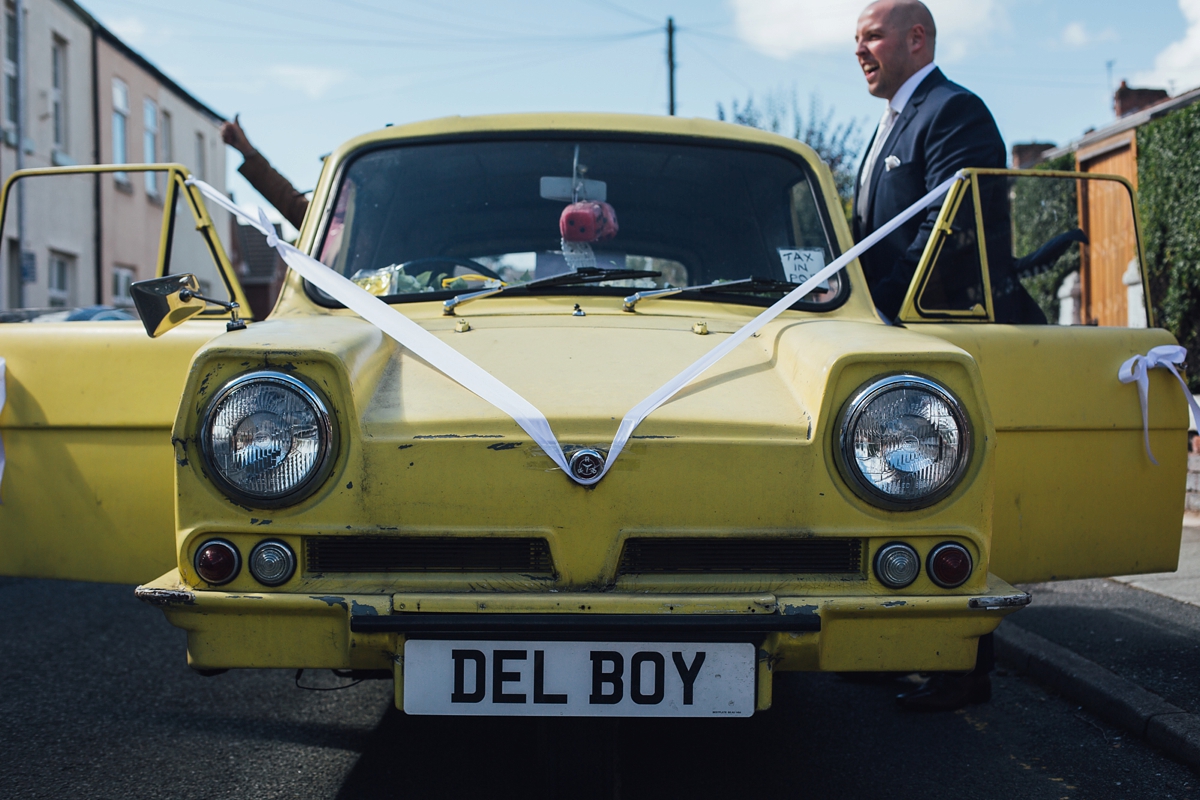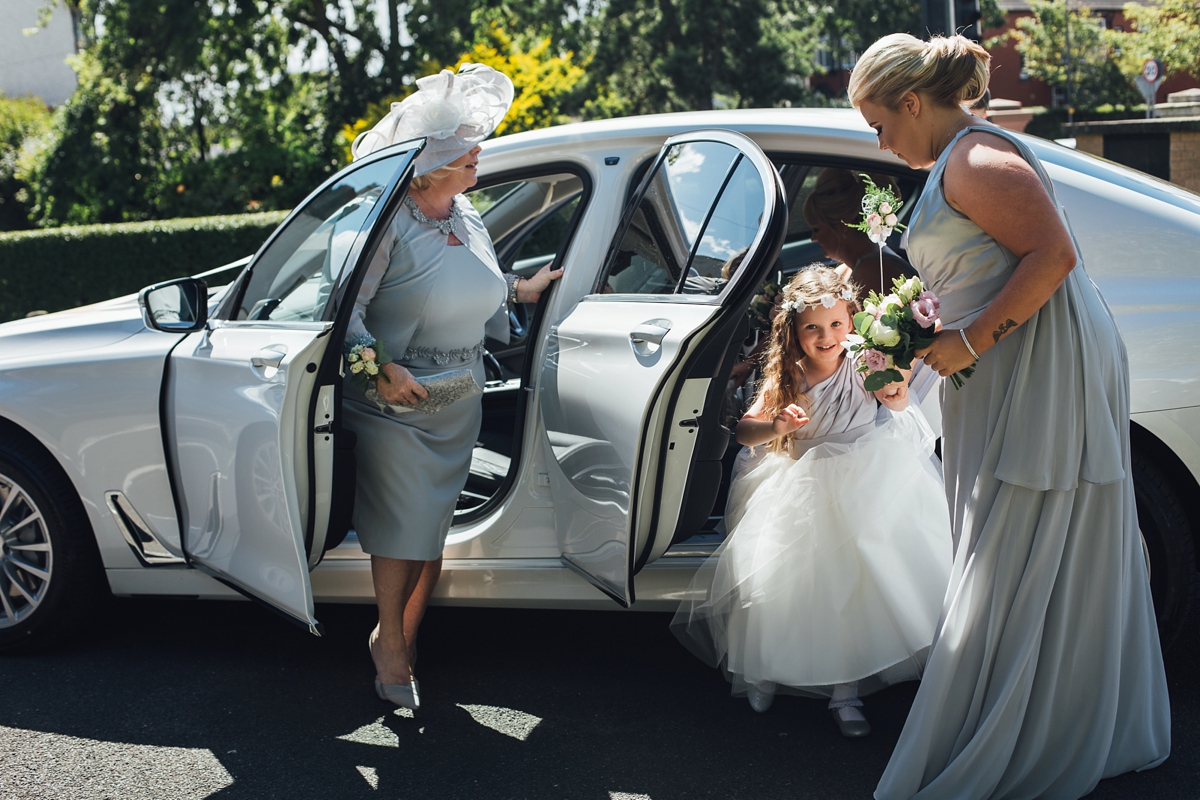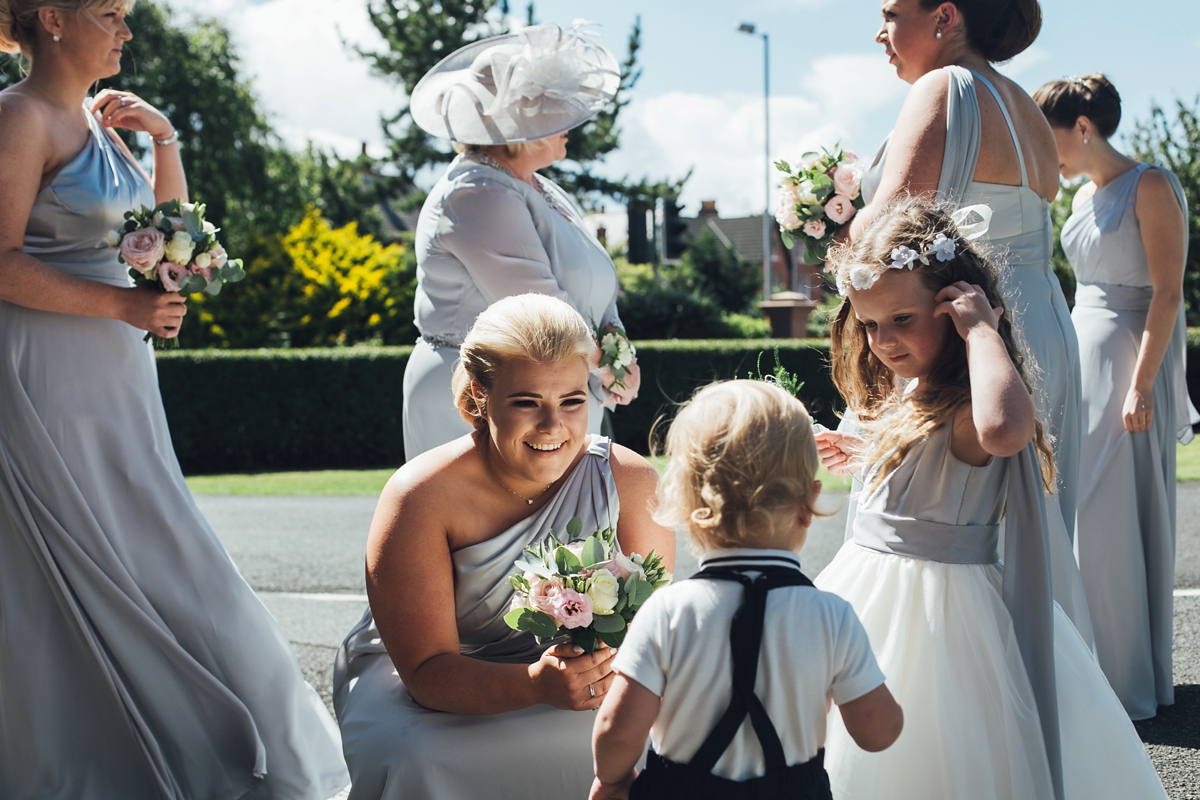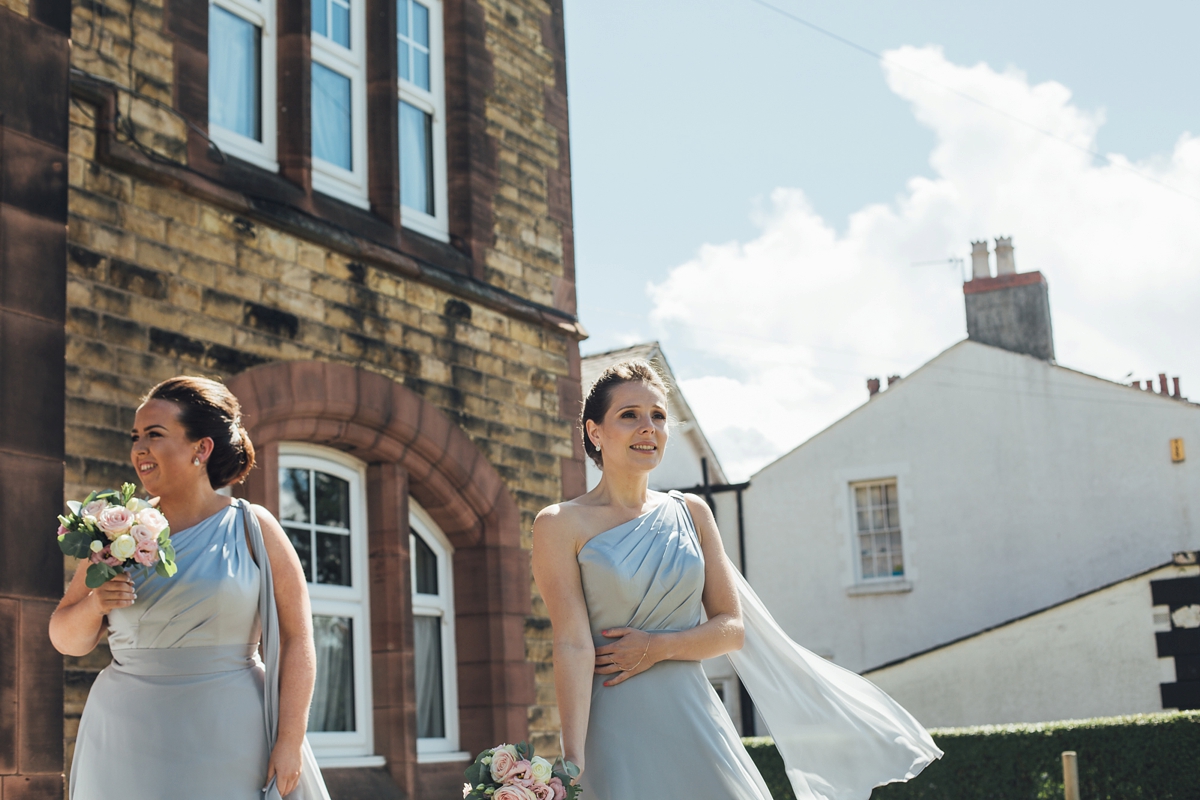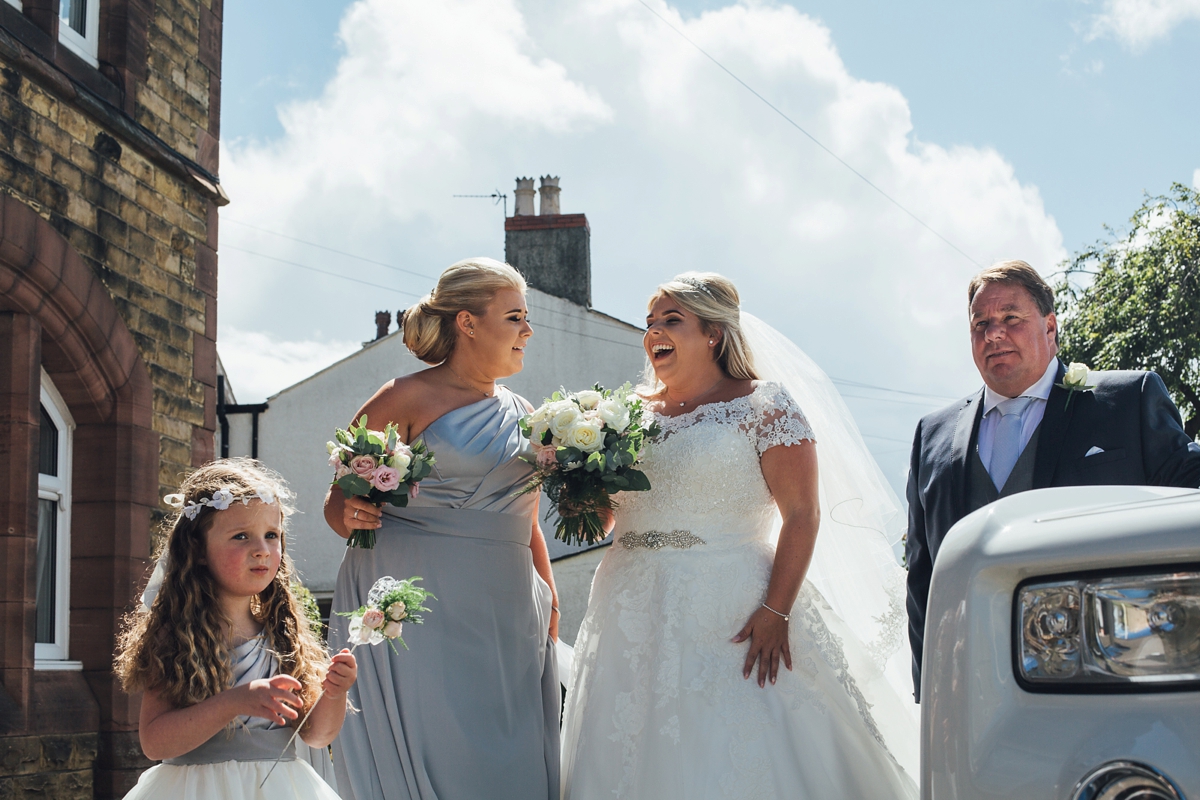 At the church, the bride entered on the arm of her father to 'Trumpet Voluntary' before marrying Mr Armstrong in a traditional Catholic nuptial mass.
I love how happy they both look as they exchange vows and rings. The both chose a wedding band from Beaverbrooks, as the bride's gorgeous, vintage-inspired engagement ring was from there.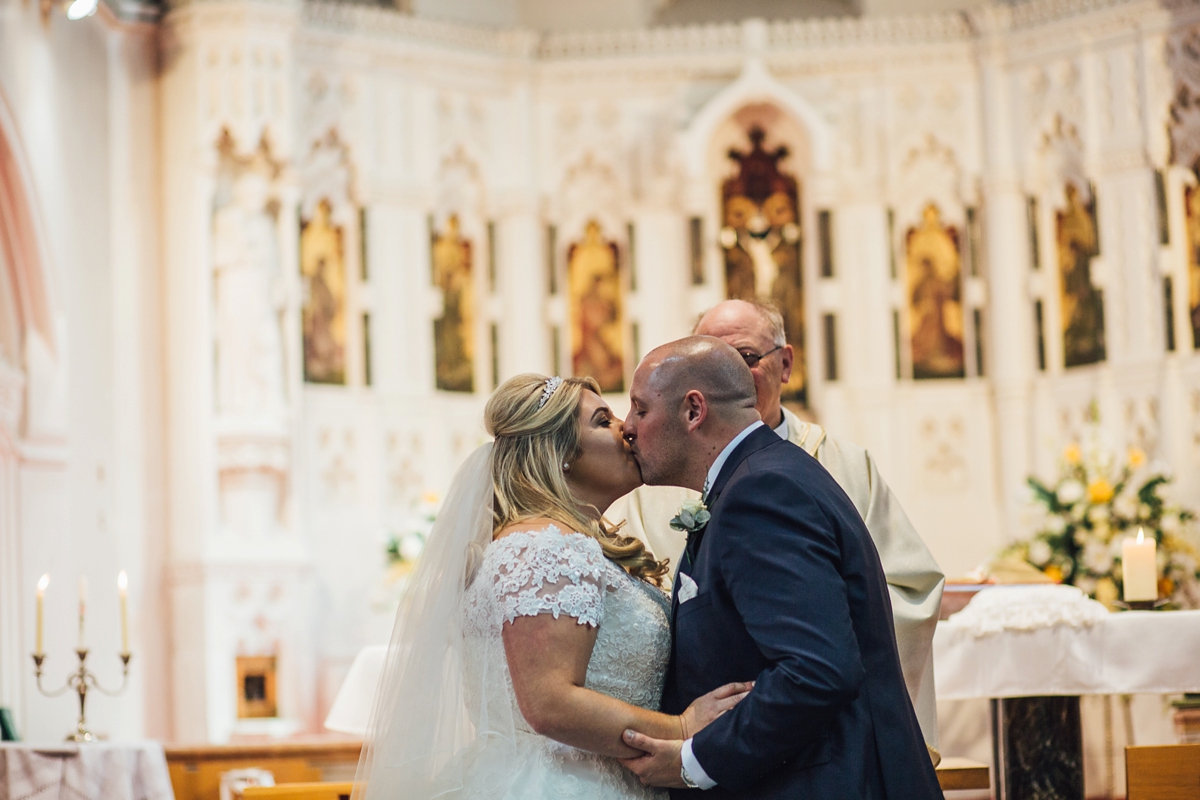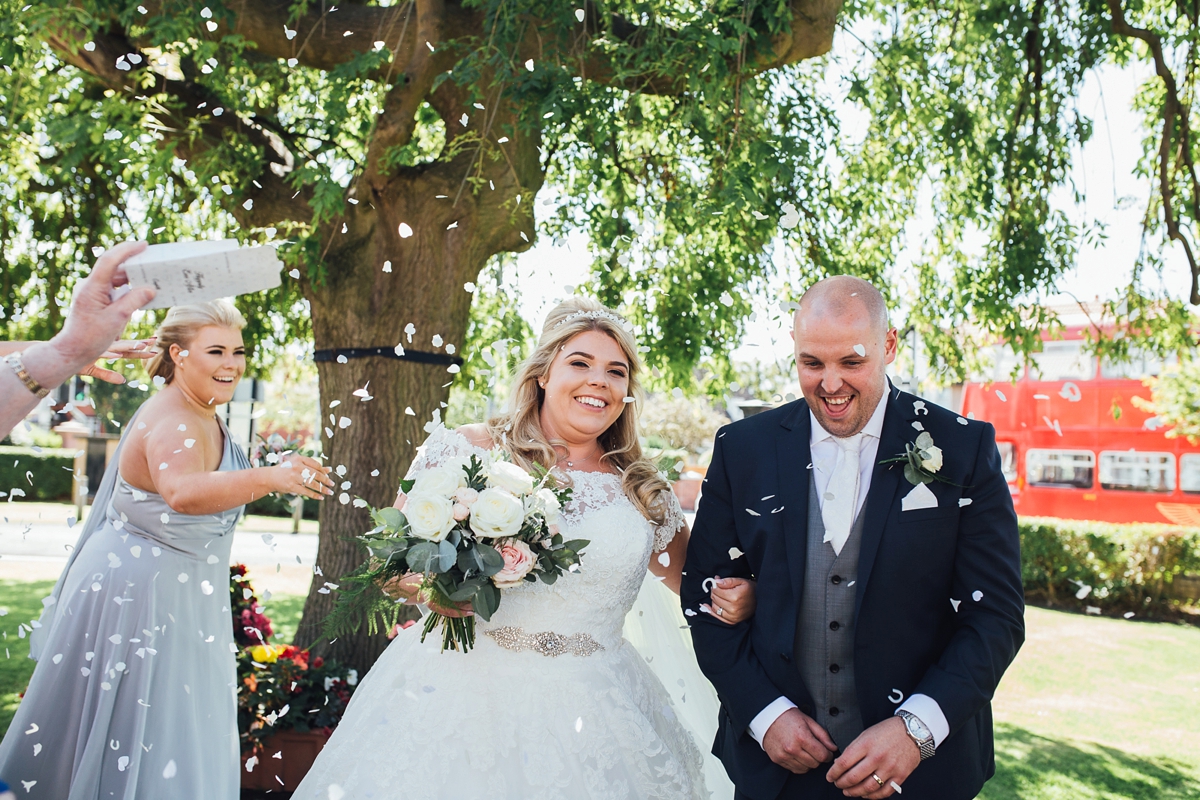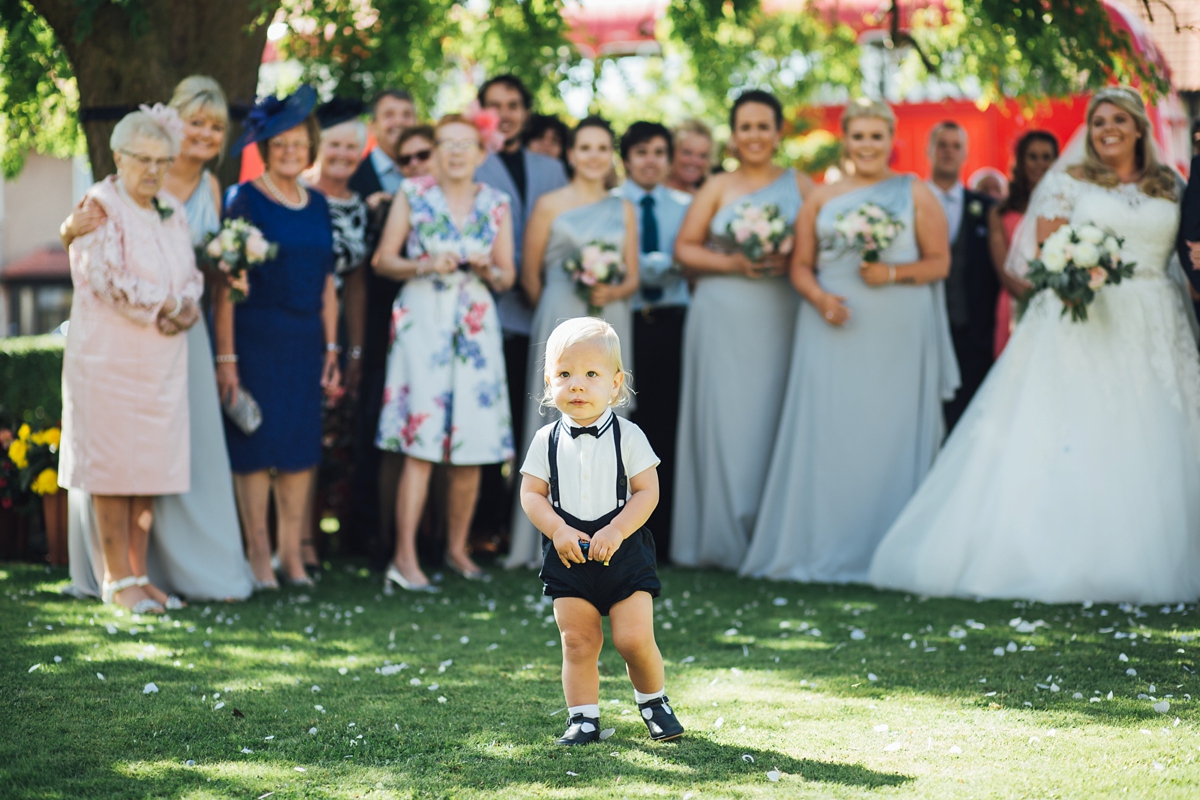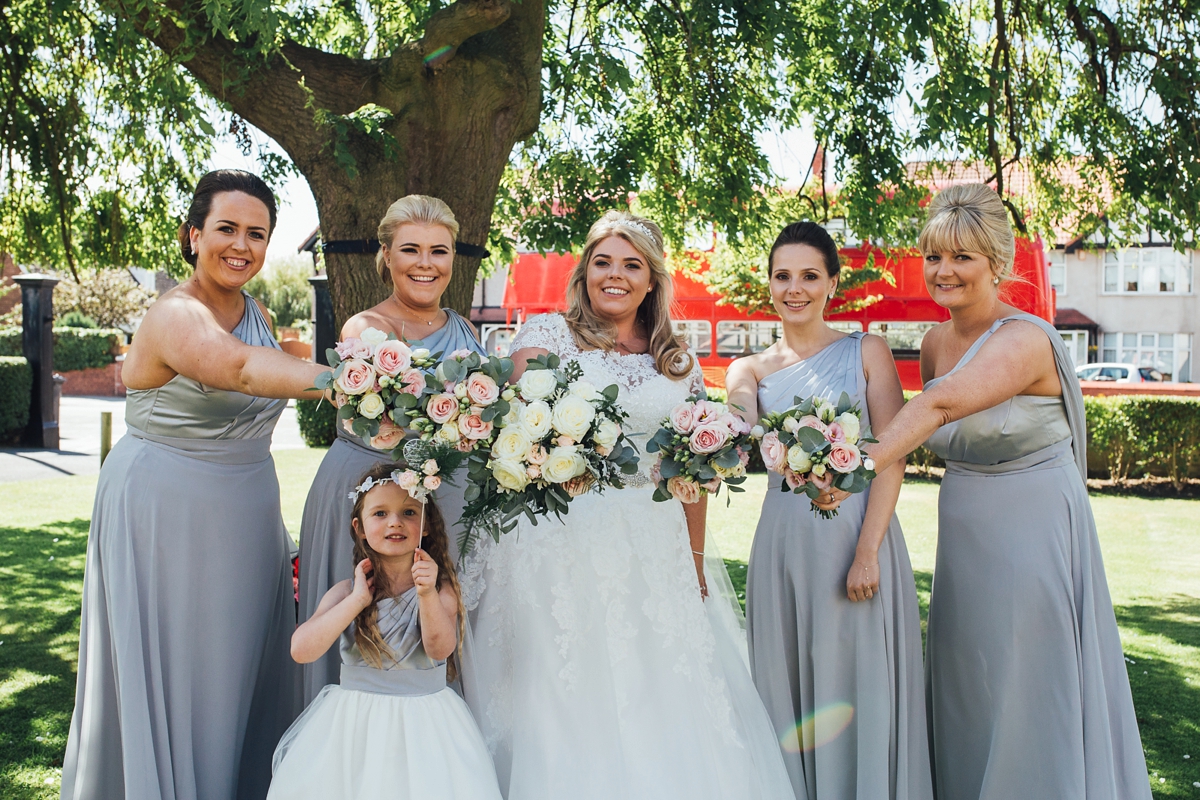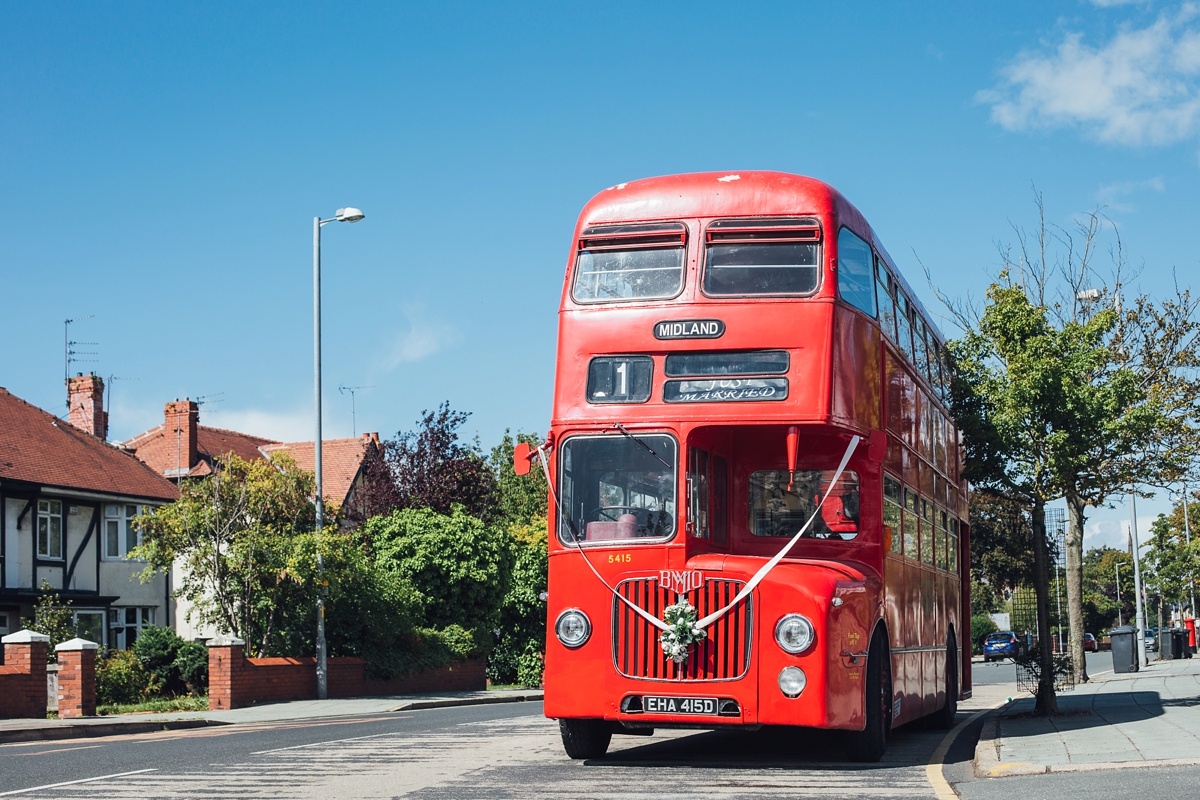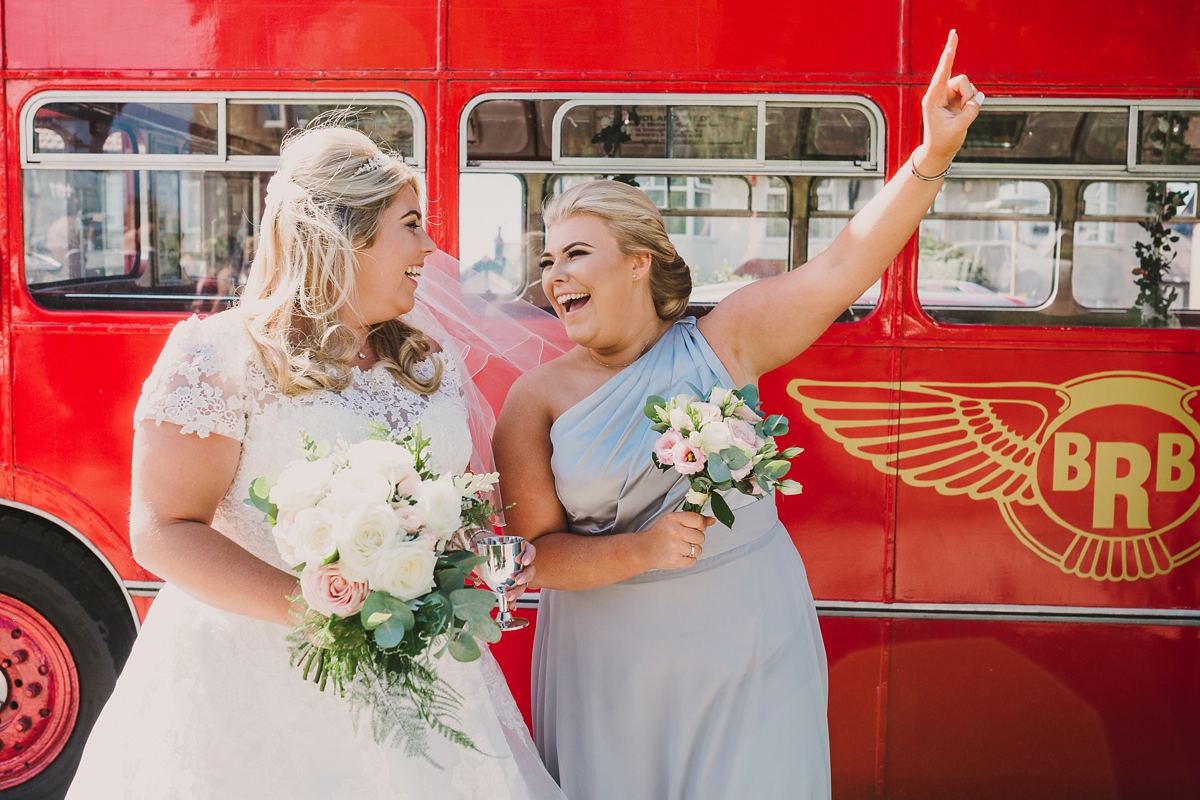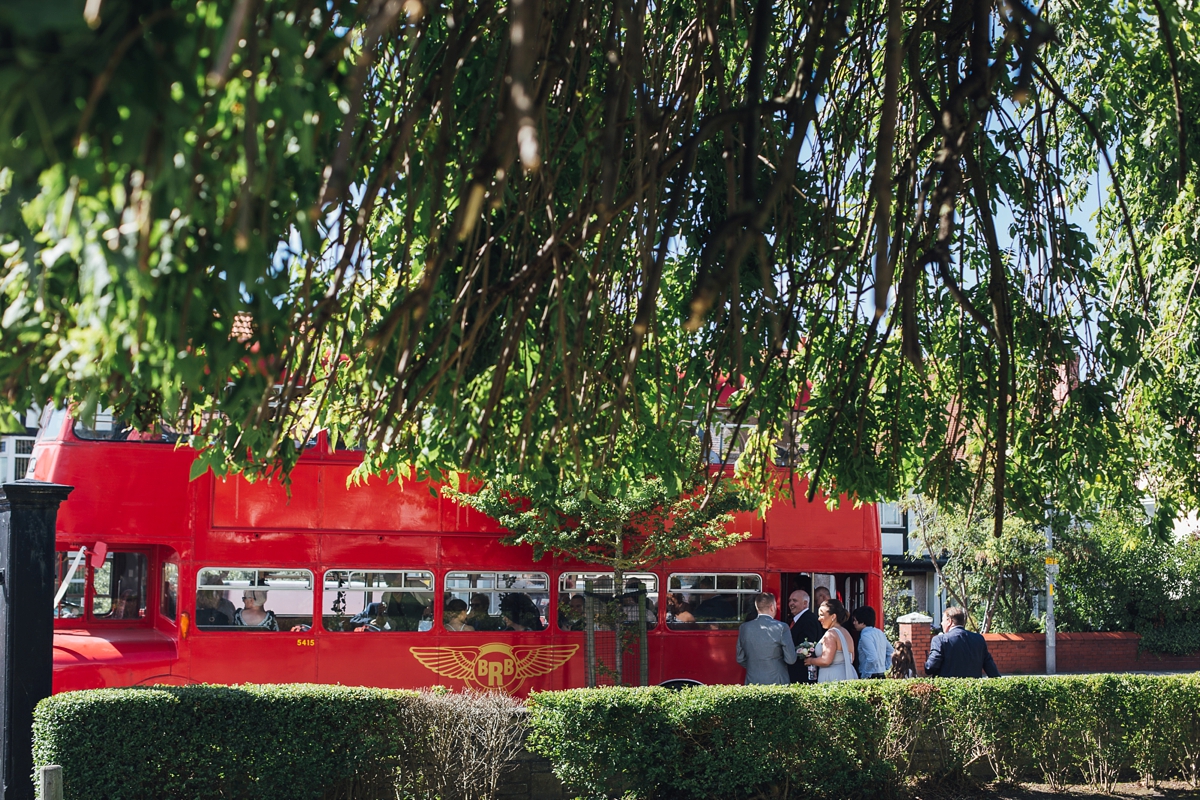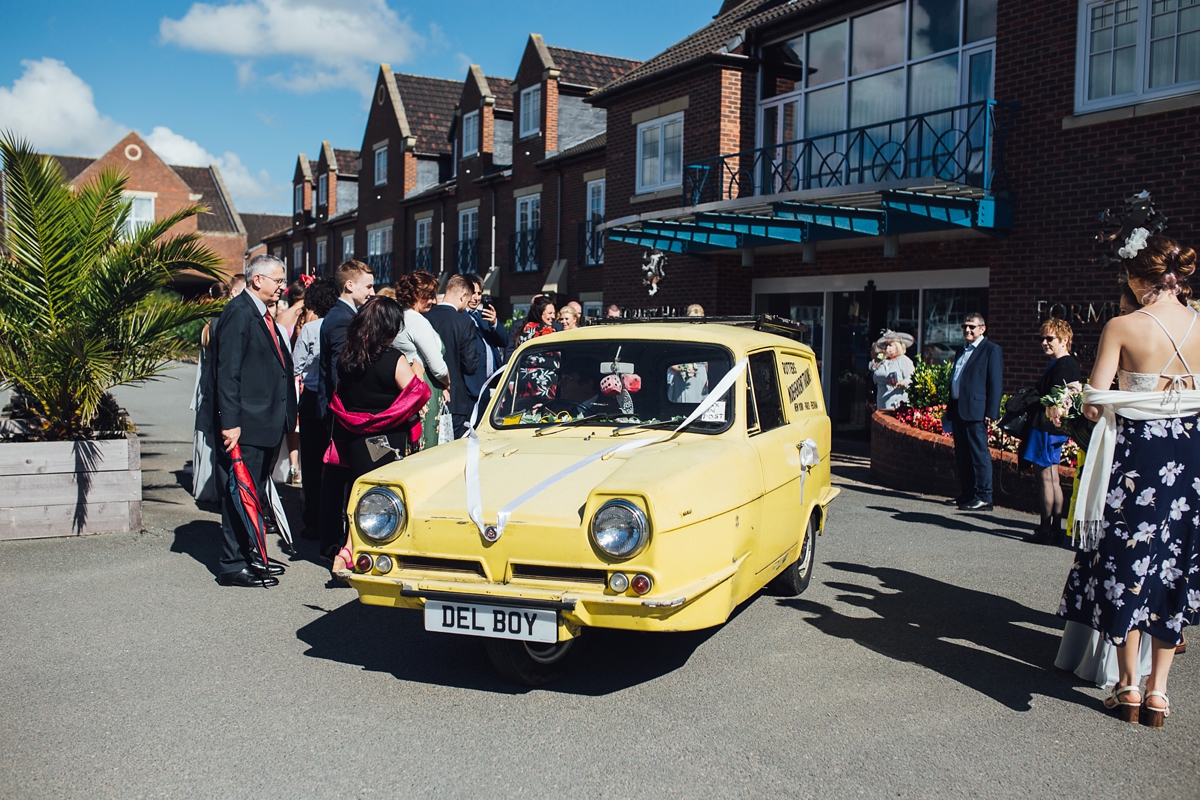 The couple chose Formby Hall as venue as it was well-placed for all of their friends and family to travel to and from and had a lift for those guests that needed one. It also had a beautiful blank canvas function room which they could style to their heart's content.
"Everyone chipped in and helped. I decided to go with all local distributors out of loyalty to the area we live in, and we knew the majority of our suppliers."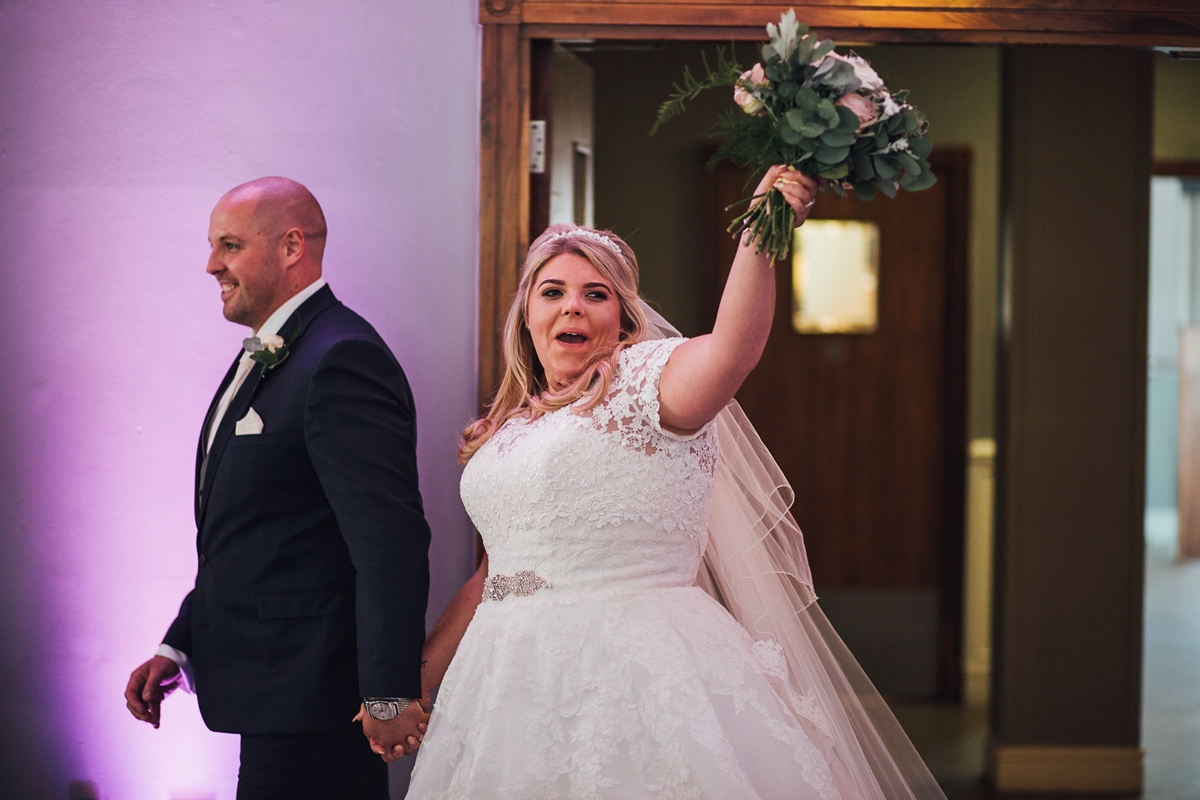 After the ceremony, it was time for the celebrations at Formby Hall to begin. The guests travelled there in a bus hired from Big Red Bus Co, before sitting down to a sumptuous dinner, speeches and toasts. For favours, Mr and Mrs Armstrong gifted scratch cards.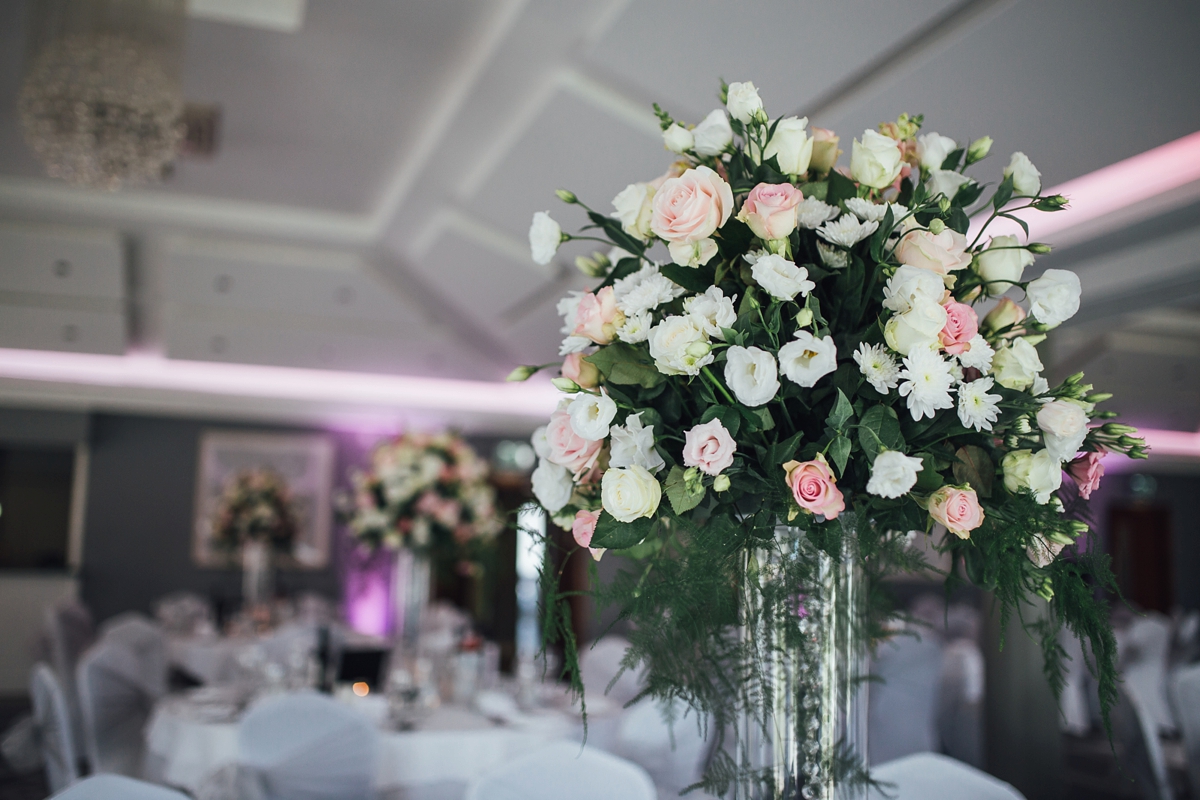 The tiered cake, in pure white, was created by Michelle Anderton. Isn't is just perfect with its subtle embellishment?
"She is our best man's aunty and her work is amazing!"
After a first dance to Ed Sheeran's 'Perfect', there was a disco from Formby Hall's resident DJ Jeff Wood and live singing by Asa Murphy. The evening entertainment even included a set from the bride's father.
"My father did a few songs as he has been a singer for over thirty years."
Words of Wedded Wisdom
"Don't let anyone influence your choices and decisions. I didn't and was very happy with everything on the day."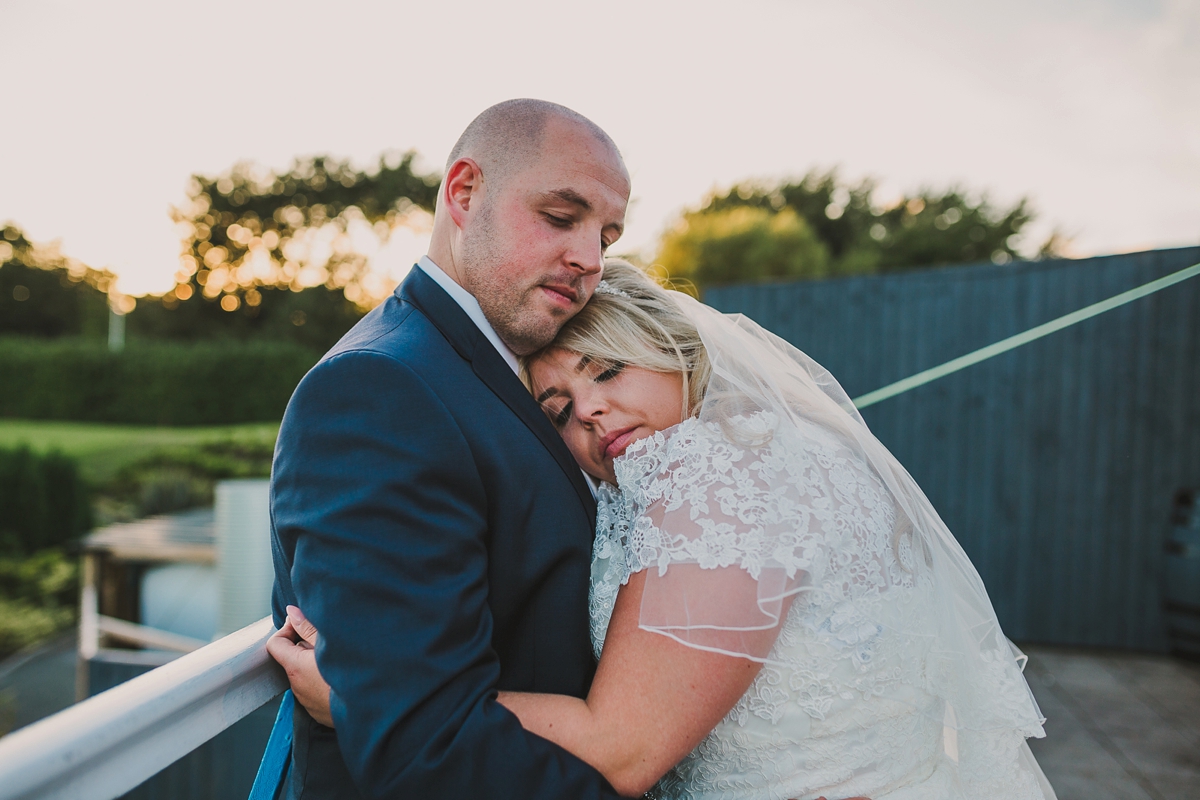 Mr and Mrs Armstrong, how happy you look. I love the joy and energy which Struth Photography has captured in these images, and I'm sending you my congratulations and thanks on your wedding. I hope you have a lovely first anniversary in just a couple of weeks, as well.
Ele xx