The first thing that struck me about this editorial, aside from the utterly beautiful and tasteful way it had been executed, was the chemistry between the models.
Good models can make or break a set of editorial images like this, which are, after all, designed to inspire and resonate with real individuals, like you and me. It feels a little uncomfortable saying this, but we turn down so many editorial shoots because the models just don't look like they're enjoying themselves or are posed awkwardly or (sorry to say it), are squeezed into an ill-fitting (creased and untidy!) gown.
Film by Irene Piera
That lack of authenticity coming from the human element of this kind of shoot is heartbreaking when so many other suppliers have gone to such lengths to make everything else look so beautiful. The exchanges between these two models however, seems so sincere and heartfelt, which transforms an already very beautiful set of images into something truly lovely and inspiring.
I have to congratulate the whole team on this shoot; I'm often asked what makes an exemplary set of editorial images (and film!). This, for me, is it.
Photography by Lydia Stamps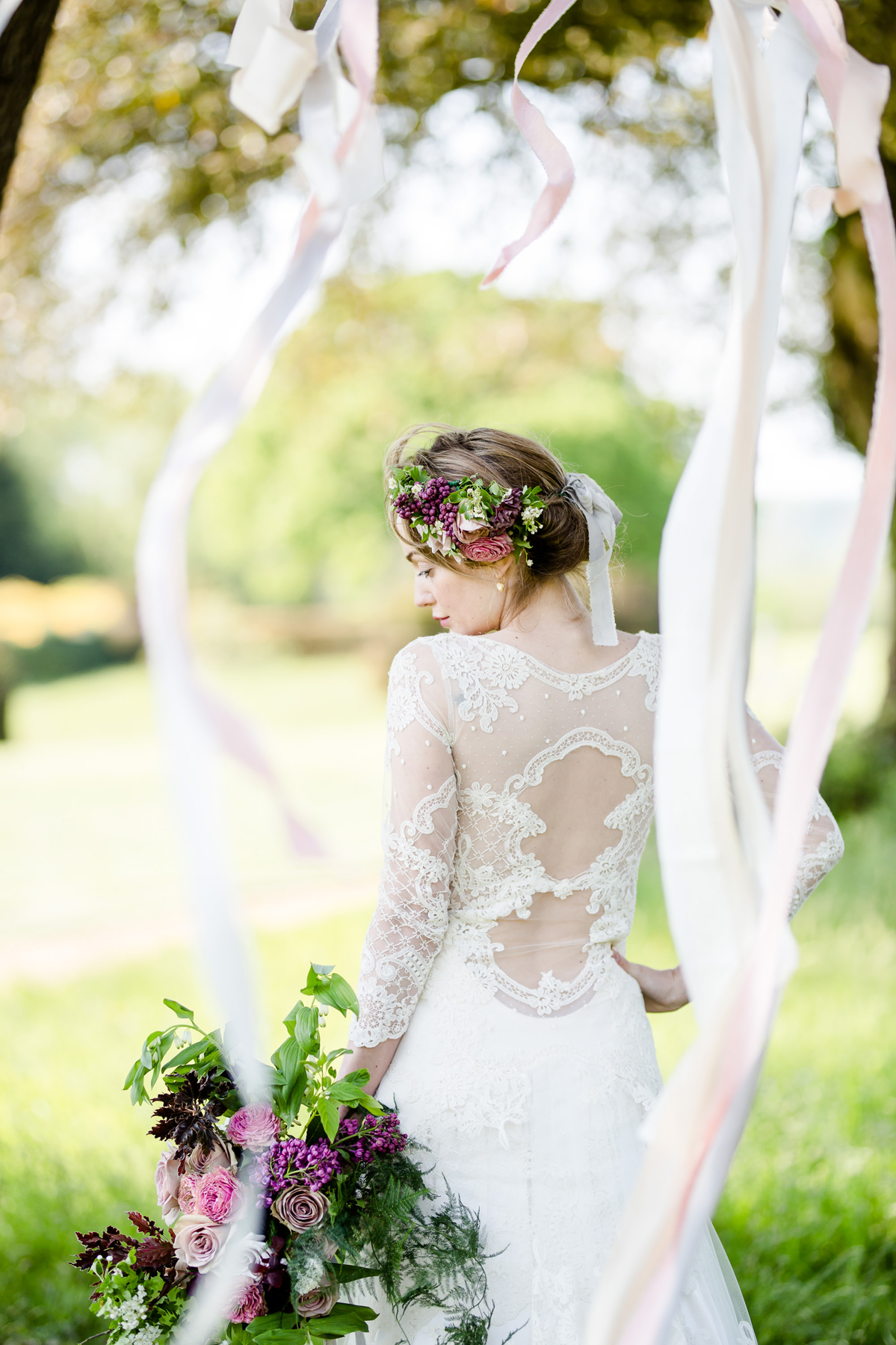 Three of our wonderfully talented Little Book Wedding Directory members participated in this shoot; the very lovely Lydia Stamps, who captured the images, the super skilled craftswoman Victoria Fergusson who provided the accessories and the charming and talented  Irene Piera who created the film below.
The entire project was styled by and filled with the most beautiful blooms from The Gentle Sisters. Time to get Pinteresting my loves. Enjoy!
"This shoot celebrates Spring and the seasonal beauty of the month of May in particular.  Many couples choose May to make the most of  what's now fondly referred to as 'wisteria hysteria' and we knew we could really showcase the spectacular abundance of wisteria at our chosen venue Hale Park."
"Hale is a brand new (but old!) venue in the New Forest close to Fordingbridge. As it's so new it's a location many brides won't yet be familiar with. We were also inspired by Shakespeare's Sonnet 18."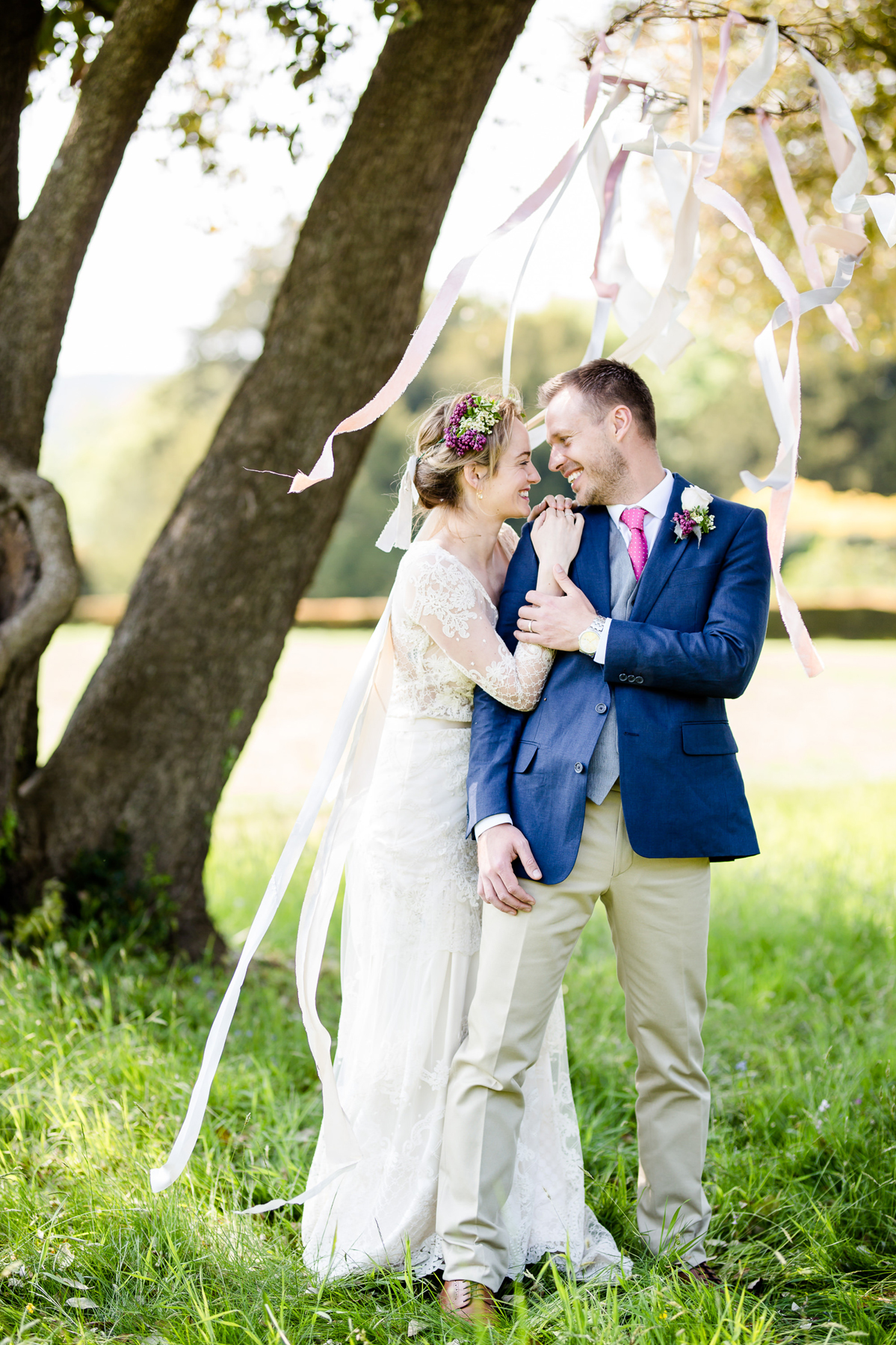 "Sonnet 18 is a beautiful ode to love and the lasting of affection in spite of changes in life. Shakespeare's mention of May is of course absolutely fitting as May was traditionally hailed as a time of rebirth of nature in Spring time, when the May Day festival is held celebrating the coming of the new season."
Shall I compare thee to a summer's day?
Thou art more lovely and more temperate:
Rough winds do shake the darling buds of May.
"This symbolism of renewal and change is one that is reflected in the ceremony of a wedding itself as couple's transition from Bride & GrÙoom to husband and wife, which fits beautifully with the themes of the sonnet too."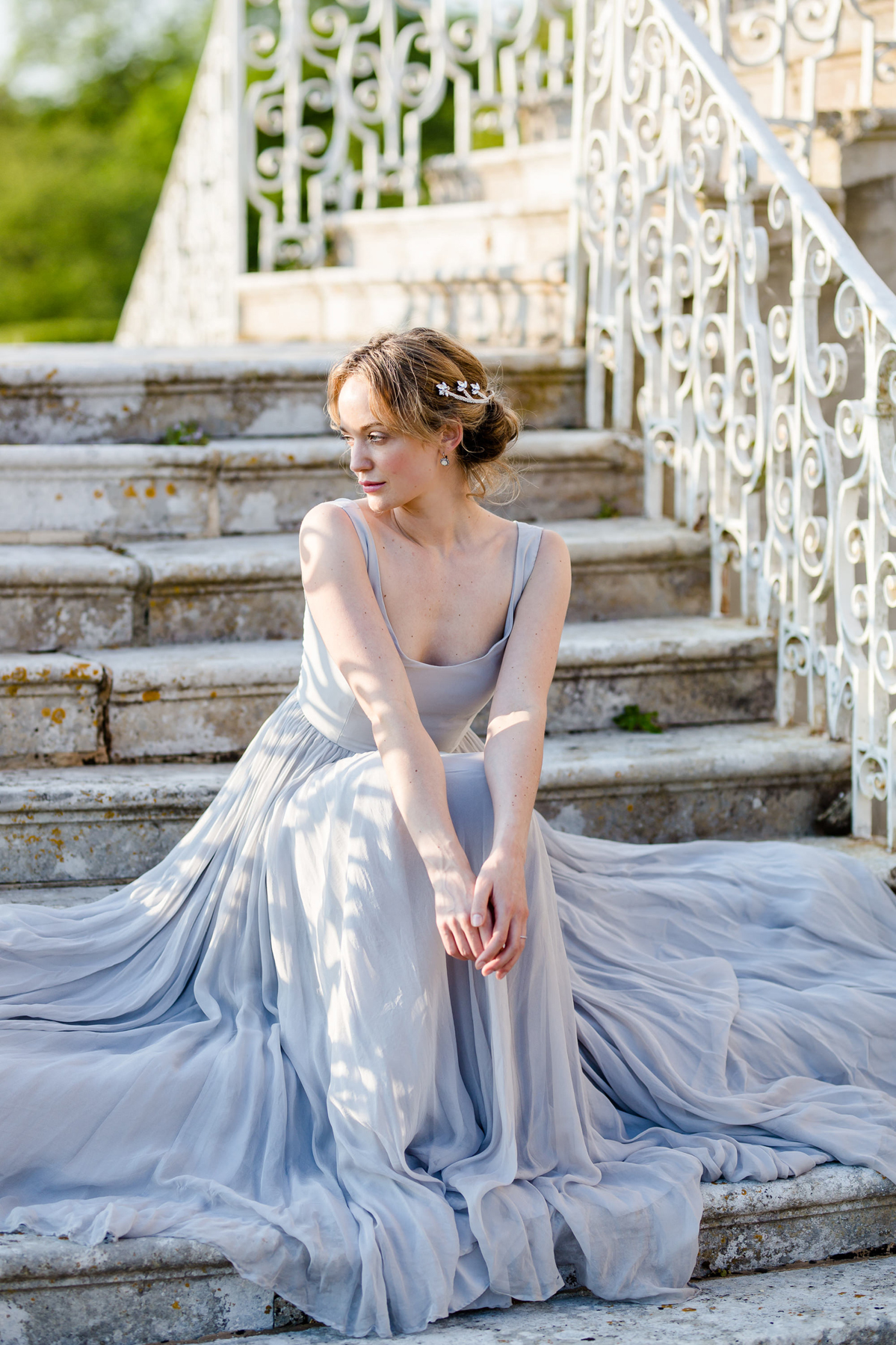 "Words from the sonnet are printed onto the sculptural paper favours, designed and made by 'The Gentle Sisters'. The Gentle Sisters are also new comers to the wedding industry, two sisters with illustration, design and floristy experience have come together to create a business providing styling, floristry and stationery."
[JP-VIDEO]
"Their clever stationery is embellished with gold foil and when opened these little sculptural pieces reveal a note from the bride and groom and a menu. A really unique piece of stationery and a beautiful alternative to the traditional name place card."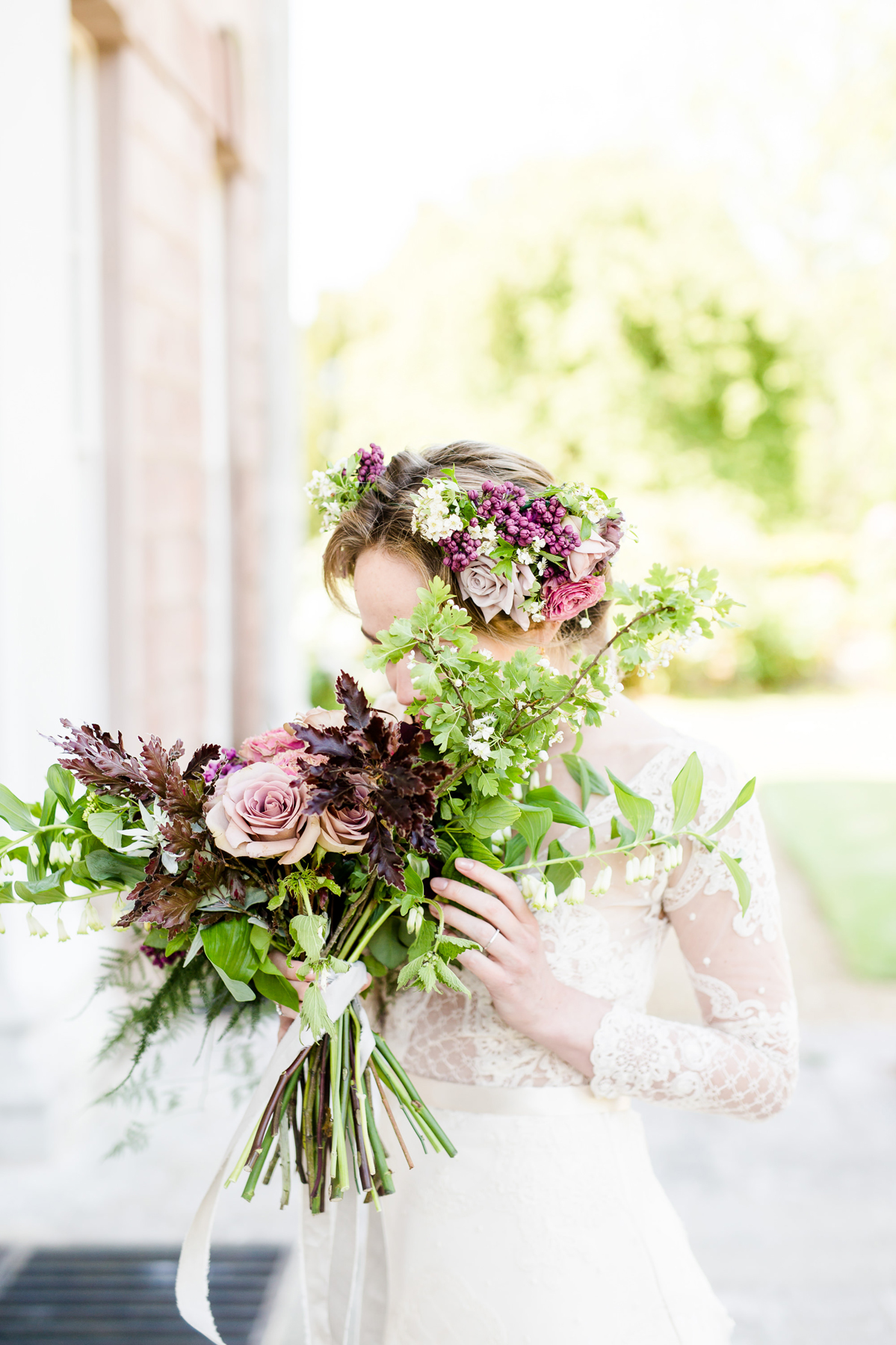 "While the season inspired the blooms, the festival of May Day inspired the decor & our use of gorgeous silk ribbons by Lancaster & Cornish. We've tried to tell a story of the wedding day through the images from bridal prep, through to a stunning costume change for the evening, culminating in an ethereal chase through the smokey maze at Hale as the sunsets."