We're overjoyed to welcome Glasgow based E.Y.i.LOVE to Love My Dress – one of our very favourite luxury wedding stationery companies, known for their gorgeous foil prints, calligraphy and bespoke, personalised wedding stationery.
If you've not yet heard of E.Y.i.LOVE, let me introduce you to Lorna and Jack McGinnigal, the husband and wife team who founded the brand in 2010. Since then, E.Y.i.LOVE has developed into a rightly popular bespoke wedding stationer offering truly superb designs plus a fantastic level of customer service.
The 2018/2019 collection is full of the most glorious tones and textures so the designs themselves are all incredibly appealing. The luxurious quality of the boards, the exacting placement of the carefully sourced foils, the colours and crisp designs, this collection could only be from E.Y.i.LOVE.
"The standout features for the new collection would definitely be the play on textures and the adaptations of some of our most popular collections," says Lorna. "We've created new versions of our ever popular pocketfolds, using bolder elements and imagery to provide guests with information. We've also loved working with blends of colours that allow couples to incorporate their colour palette in a more modern way."
There's also an entirely new stationery suites, MAX, that features an incredible clear Perspex and gold invitation not to mention LILLY, one of my favourites that features soft, tactile vellum items alongside the clean lines of the matte gold foil on the invitations, such a perfect combination.
"As always, our wonderful clients have provided us with amazing inspiration and insight," says Jack. "Each time we design a new collection, we begin by taking time to organise a visual inspiration wall and we look over potential colour palettes to be able to truly envisage how these colours and textures work together."
"Lorna keeps a sketchbook which she uses to keep ideas in one space and plays there with layouts and plans. We then work to create designs digitally, deciding on fonts until we find ones we think work with the overall vision."
From there, samples begin to pile up as they trial boards with different textures and weights until the perfect combination is found. Then, and only then, is a design included in the collection.
"We wanted to work with new textures, and revisit pieces which lent themselves to fresh styling," says Lorna. "So many elements of this new collection have been interpretations of our classic suites and we love that!"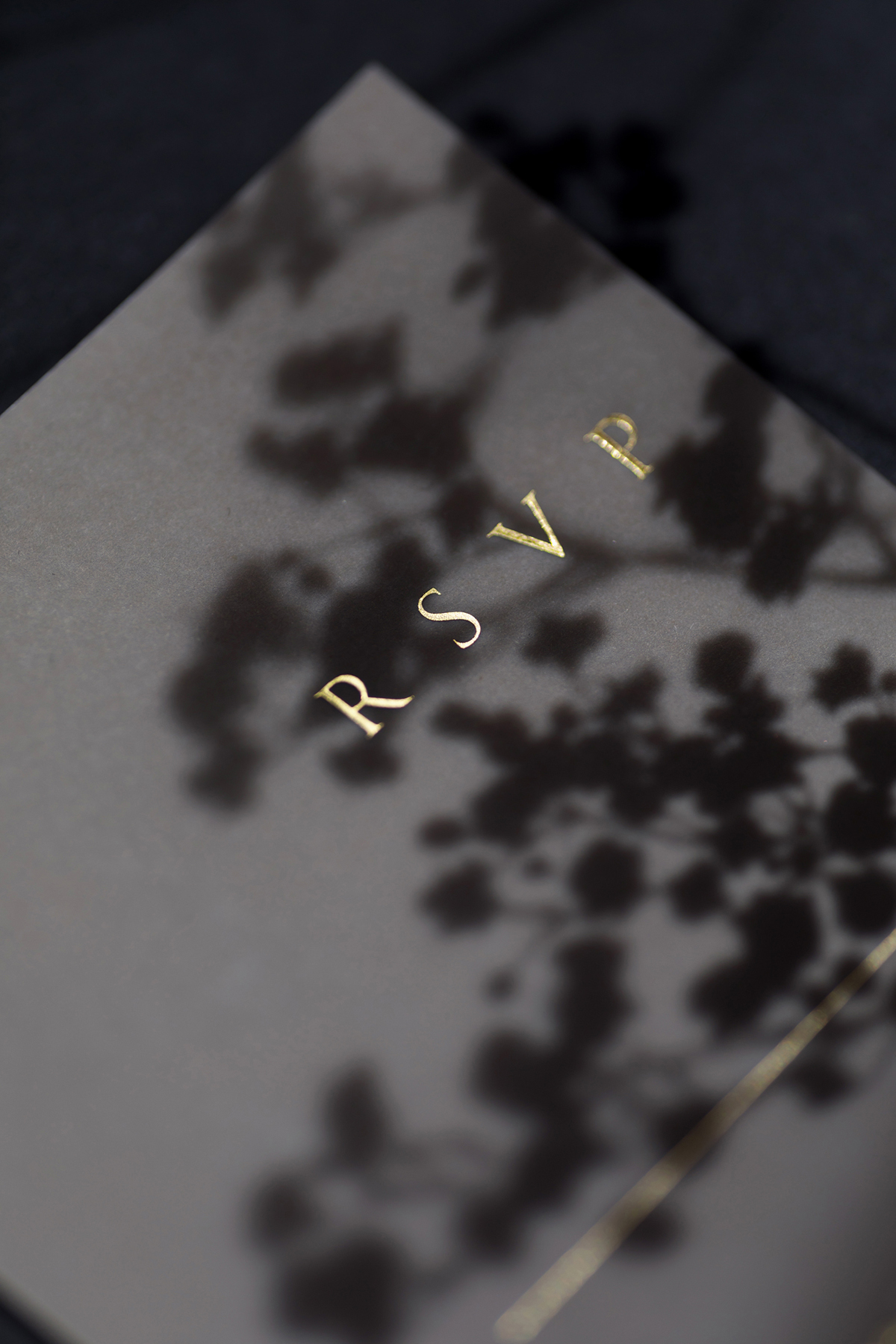 I'm absolutely overjoyed to see that there are also lifestyle pieces in this collection too. The personalised notecard collections are just delightful (take a look at the insides of the matching envelopes!). If you ever needed an excuse to pick up a pen and rediscover the joy of the handwritten, you've just been given it in fine style.
But let's get back to the wedding stationery shall we because there's just so much to enjoy and it's the details that really stand out to me. I love the address wraps on the envelopes, the little name tags attached to menus and the vellum options for save the date and RSVP cards. As always, the font choices are impeccable and the colour combinations are exquisite. The minimal luxe vibe – no one does it quite like E.Y.i.LOVE.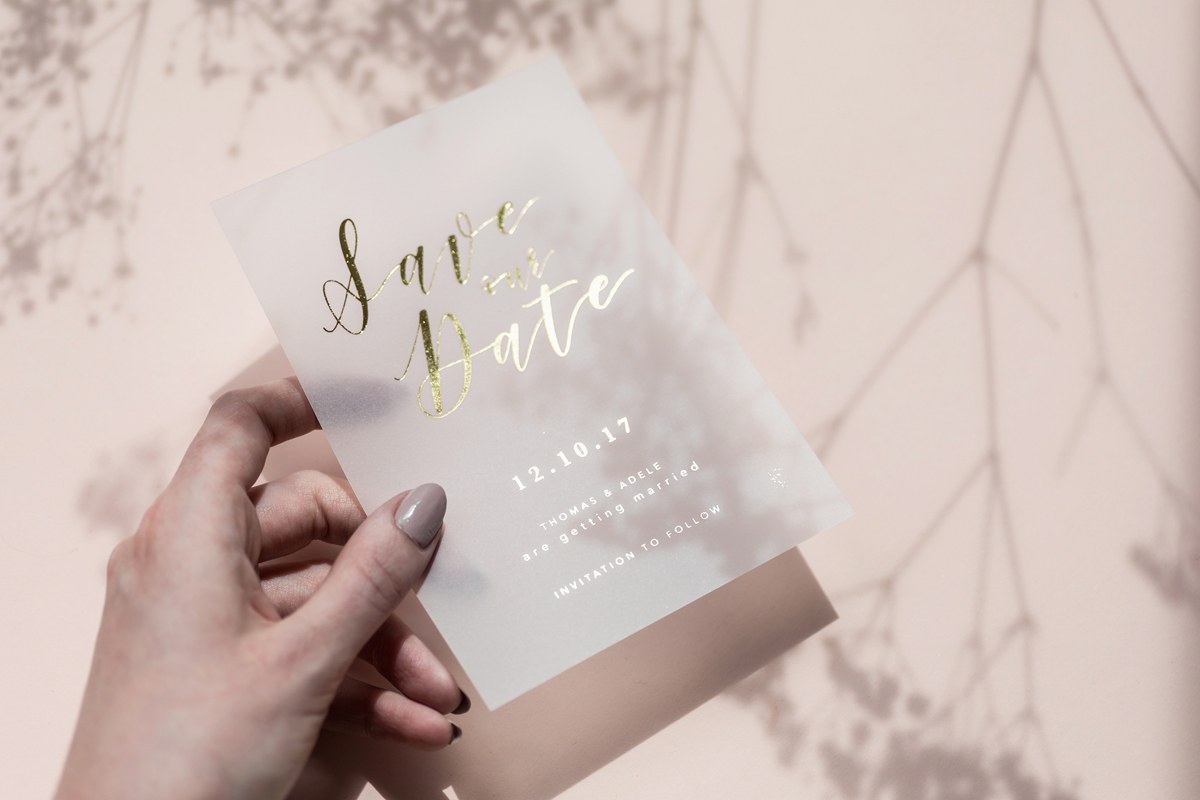 To find out more about wedding stationery from E.Y.i.LOVE, do take a look at their website – it's a paradise for lovers of paper!
Love,
Tamryn x