Hello again lovely readers and welcome to another week. I hope the next few days are nothing but wonderful for you.
Today, I have the huge pleasure of introducing you to Brickhouse Vineyard, a quintessentially English wedding venue that's absolutely perfect for wonderfully intimate weddings. If the thought of a romantic elopement or beautiful smaller wedding makes your heart beat a little faster, don't miss this.
If you know just where to look in the glorious Devon countryside, you'll find Brickhouse Vineyard. It's a romantic, family-run vineyard venue with an historic twist – the lovingly restored 18th century Grade II listed thatched Round House overlooks the vineyard itself and it's now licensed for weddings and ceremonies. The Round House itself sits within 20 acres of vineyards, fields, organic gardens and woodland and it's a truly unique venue in a secluded corner of Devon, just 20 minutes from the county town of Exeter.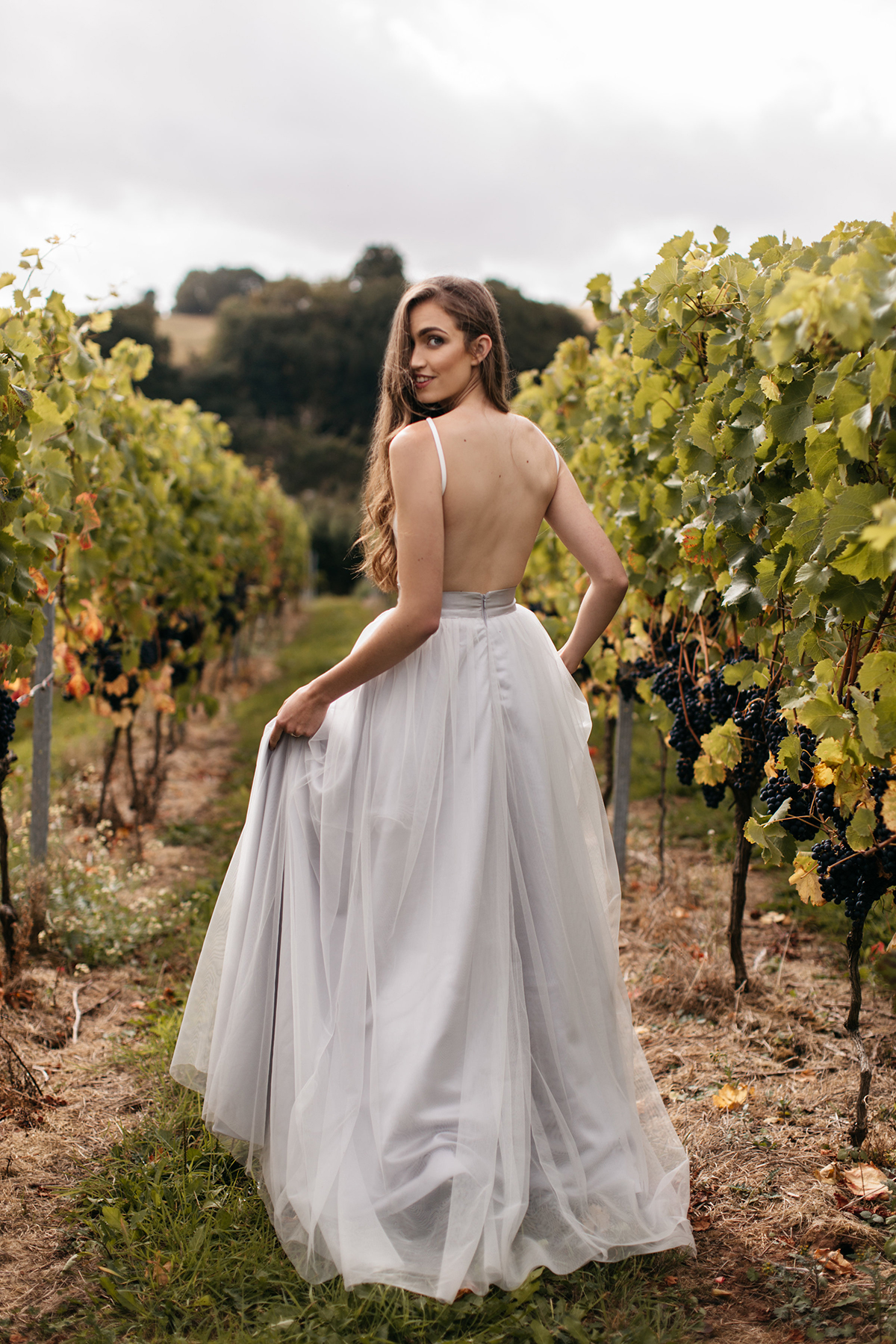 The Round House is the focal point of the Vineyard and it's also at the heart of romantic and relaxed weddings that take place at Brickhouse Vineyard. Whether you're a party of up to 50 or whether it's just the two of you and your witnesses, you can be sure you'll enjoy the warmest of welcomes as will guests of all ages and even your four-legged friends.
The caring team at Brickhouse Vineyard believe that some things in life deserve thought, care and time to ensure that these special moments are perfect. So, they take an artisan approach to weddings – numbers are limited, there's personal involvement in each wedding and the team work with the very best local suppliers to create weddings that their couples want.
So, what style of wedding will you choose? Might you opt for an elopement wedding where just the two of you will take your vows or might you prefer a charming and intimate wedding ceremony? Here, up to 50 guests can enjoy your ceremony and then celebrate with a drinks reception. Alternatively, there's always the option to hire the venue for the whole day so that you can host a ceremony with up to 50 guests and then celebrate with a wedding breakfast and evening reception.
You'll be able to make the most of the Round House and its adaptable inside space, not to mention the beautifully landscaped terrace which has the most stunning views over the vineyard to the countryside and coast beyond. The doors on the Round House open right up to bring the outside inside in the most wonderful way.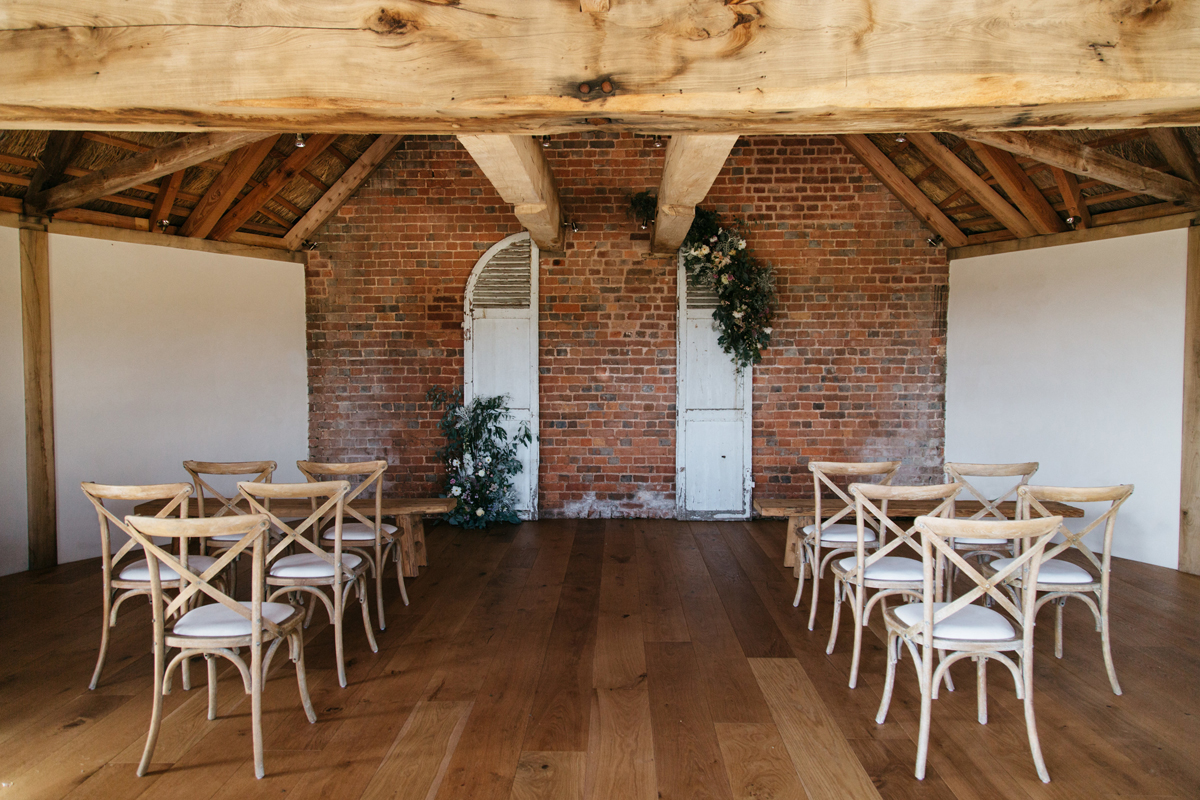 If there's one thing that stands out to me, it's the fact that the team at Brickhouse Vineyard treat every wedding as a special occasion. There's never more than one wedding each weekend and one mid-week. You receive their full attention and their personal care and the exclusive hire terms mean that you have total privacy and the space to relax and enjoy your day without distraction or interruption.
I also love the fact that you're free to choose your own suppliers or you can work with the professionals that Brickhouse recommend. If you need a little help, you're not simply given a generic list of favoured suppliers, you're provided with personally curated recommendations that will bring the vibe you're looking for and the skills that you need. The team have taken the time to get to know like-minded suppliers and they're happy to share their knowledge with you to make your day everything you want it to be.
It's also fantastic to see smaller, intimate weddings being treated so well and given the attention and care that they deserve. If you've chosen to have a smaller wedding, Brickhouse Vineyard gives you the opportunity to host the day that you want in the most delightful of settings where small really is beautiful.
Elopement weddings and half day wedding ceremonies start at £500 with full day venue hire starting from £1,500. To find out more about Brickhouse Vineyard, do visit their website or contact Joanna on 07931592969 or via [email protected].
Love,
Tamryn x