And welcome to Sunday! I don't know about you but I'm definitely in need of some weekend downtime after getting back into the swing of work again following a lovely festive break.
However, if you're newly engaged, you could well be using to today to kick-start your wedding planning and if that's the case, I have just the thing for you right here. It's an absolute joy to welcome Caswell House, a gorgeous and exclusive barn wedding venue, to Love My Dress so, if you want to escape, read on.
It's an absolute wedding truth – your venue plays a huge part in the success of your day. It's the backdrop for your celebrations, it sets the scene and helps to create atmosphere, it's an integral part of the occasion and it will be a big part of the memories that stay with you for the rest of your life. Caswell House is that perfect venue and it offers everything you could possibly need along with fabulous and attentive service and impeccable attention to detail. At Caswell House, you're truly cared for and what could be better than that?
Image by Naomi Kenton
So, let me tell you a little bit more about this very special venue. Well, it's set in 300 unbelievably picturesque acres of glorious Oxfordshire countryside. There's an ancient orchard, secluded wall gardens, extensive lawns and even a superb moat. Three stunning medieval barns have been restored with loving care to show off their original features, character and beauty and these complement any style of wedding. The space also offers you flexibility when it comes to seating plans for your ceremony and reception so that you can really make the barns your own.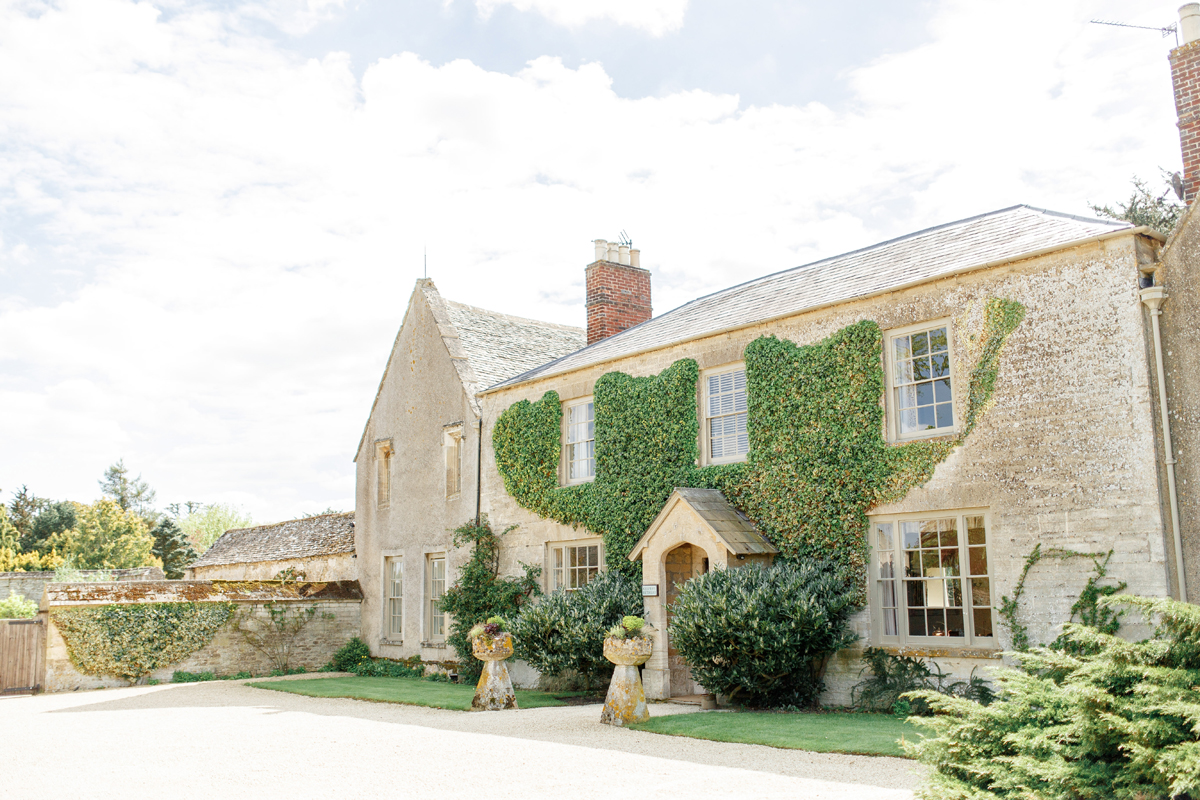 If you've already fallen in love with the look of Caswell House, let me tell you that there's much more besides. There's a dressing room for each of you, stylish accommodation for guests and even complimentary use of the luxurious wedding suite on the night of your wedding. There's also no need to trim your guest list – Caswell House can accommodate 140 guests for your ceremony and wedding breakfast and up to 200 evening guests. If that's not enough, you can invite up to 500 guests if you opt for a marquee overlooking the moat.
You're also guaranteed outstanding food and drink at Caswell House. They work exclusively with Indulgence, a caterer I know myself, and the menus, the presentation and the service are second to none. Whether you want fine dining, informal feasting or cool late night grazing, Indulgence can offer it all and you and your guests will adore every morsel!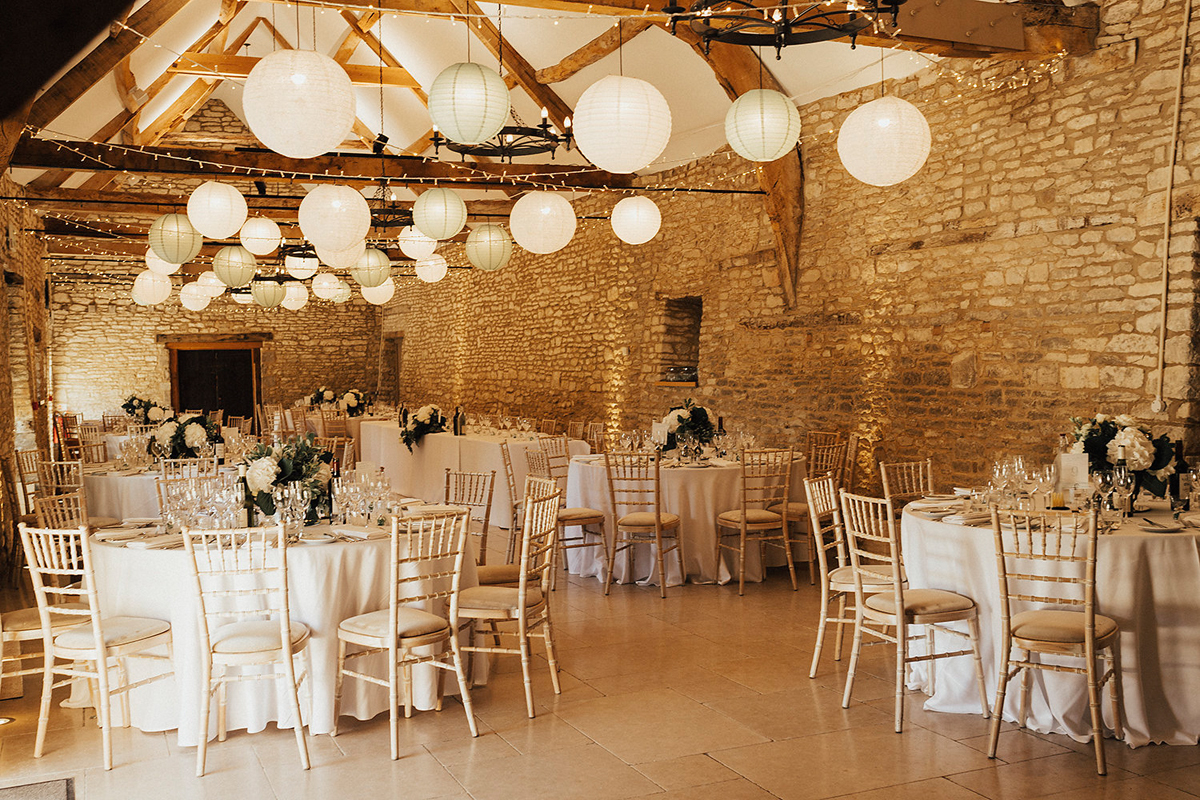 I love the fact that, as a family-owned business and home, Caswell House is wonderfully well looked after and the wedding team spend a lot of time with couples, helping you in any way that you need. They've clearly thought long and hard about the needs of couples and have done everything possible to make the whole process, and particularly the day itself, enjoyable and memorable. This focus on you, coupled with the beauty of the venue, is a truly winning combination.
And that's not all, Caswell House also has a focus on the environment too – there's water drawn from their own spring, underfloor heating from their wood pellet boiler, electricity from their solar panels and even a reed bed filtration system. It's so great to see venues moving towards more sustainable and environmentally friendly practices so bravo Caswell House!
Images by Naomi Kenton
So, if it sounds like I've rather fallen for Caswell House, I make no apologies for that because I rather think I have. It's beautiful, exclusive and it offers that peace and seclusion that gives you the time and space to focus fully on your day and be truly 'in the moment' with your friends and family. You have flexibility, professionalism and an individuality that's very special and it's all wrapped up in a setting that you'll never forget. What more could you ask for?
To find out more about Caswell House, do visit their website. Also, don't miss the Open Day on Sunday 24th March where, between 11am and 3pm, you can explore the barns, accommodation and grounds and experience the unique atmosphere of this delightful venue. If you'd like to get in touch with the team, you can do so here.
Love,
Tamryn x