Happy Friday lovelies! I hope that whatever you have planned this weekend, you have a good one. I'm over the moon to be with you today to share a simply glorious coastal wedding, with one of the prettiest foliage bouquets I have ever seen.
Are you ready for a wintry day full of sparkling sea, natural botanical elements and rugged coastal portrait shots? Then let's begin.
Polhawn Fort, Torpoint in Cornwall is our destination today, for the wedding of Mr and Mrs Wittcomb on 6 January 2018. The couple, who met backpacking in Thailand back in 2010, wanted a private, coastal-inspired day inspired by the natural scenery. This Cornish hide-away, with its own secluded beach, was the perfect venue.
Photography A Thing Like That Photography
Katy's choice of gown was a feminine, elegant design by Rue de Seine. It features the most beautiful, high-necked sheer overlay embroidered with leaves layered over a fitted bodice. The floating skirt has such a romantic, boho vibe too which fits in so well with the natural coastal setting.
"I got a bargain by buying a sample from Secret Lace Bridal in Auckland. Beautiful fabric and so comfortable; I just loved it completely."
For a relaxed feel that was still elegant, the bride's hair was styled into a half-up do with a messy fishtail plait. Her make-up was polished and sophisticated, applied by Ione Hair & Makeup Artist.
"I had no trial and she did exactly what I wanted."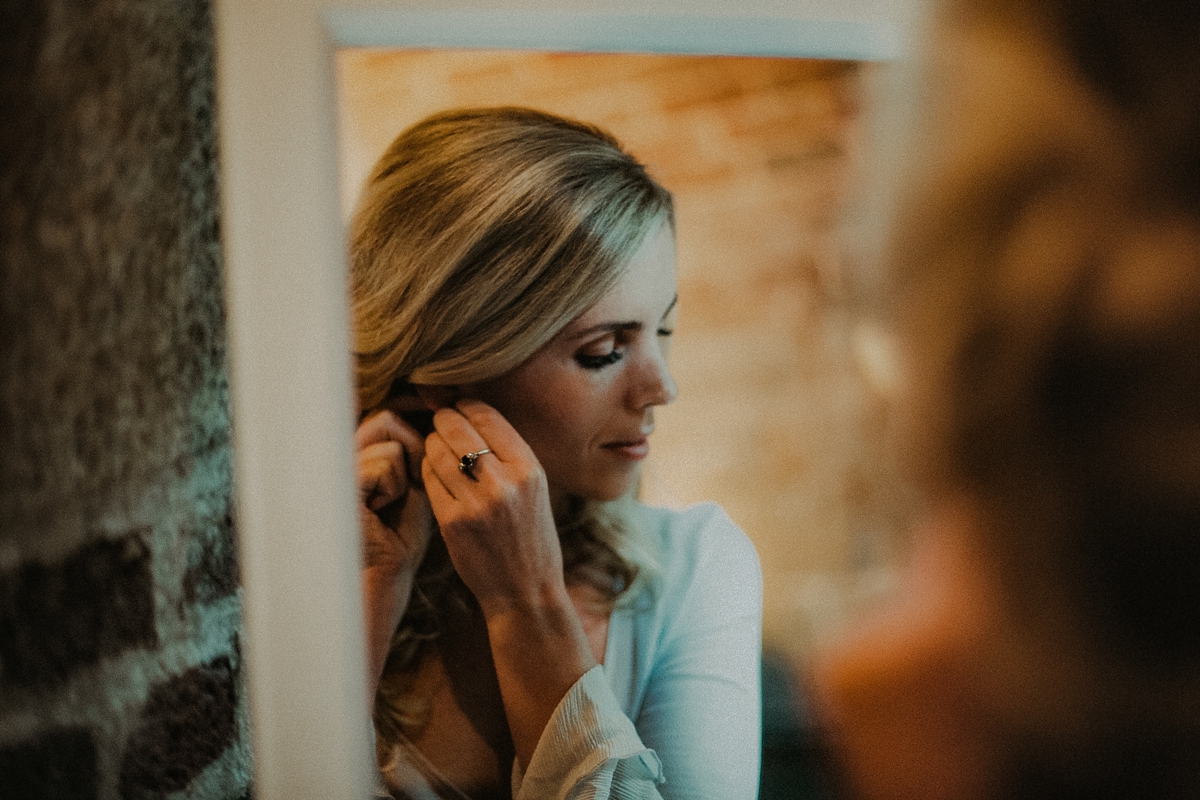 The couple had a budget of around £10,000 for their intimate winter celebration.
"We didn't have a set budget but we managed to keep costs down wherever we could."
Her Mantilla veil, edged with lace to match the bodice's detailing, was also a Rue de Seine piece. The bride accessorised with discreet drop earrings that belonged to the groom's late nan and a sapphire and diamond ring from her own late nan.
The finishing touch was a pair of colourful ASOS heels and her perfume was Guerlain Insolence.
Mrs Wittcomb carried an opulent bouquet of muted green foliage, styled by local florist Loulabel. The same leaves adorned the venue for a wild, unstructured look.
"We had wild flowers and foliage – they were perfect."
"Polhawn Fort was private, coastal and beautiful. The wedding was pretty simple and on a budget. We just wanted everything to look quite natural and blend in with the environment."
The wedding was held in the Fort's hall which was simply but beautifully decorated with bundles of foliage, white tulle curtains and fairy lights for a magical, intimate feel. The bride entered with her father to Bonobo's beautiful instrumental 'Prelude'.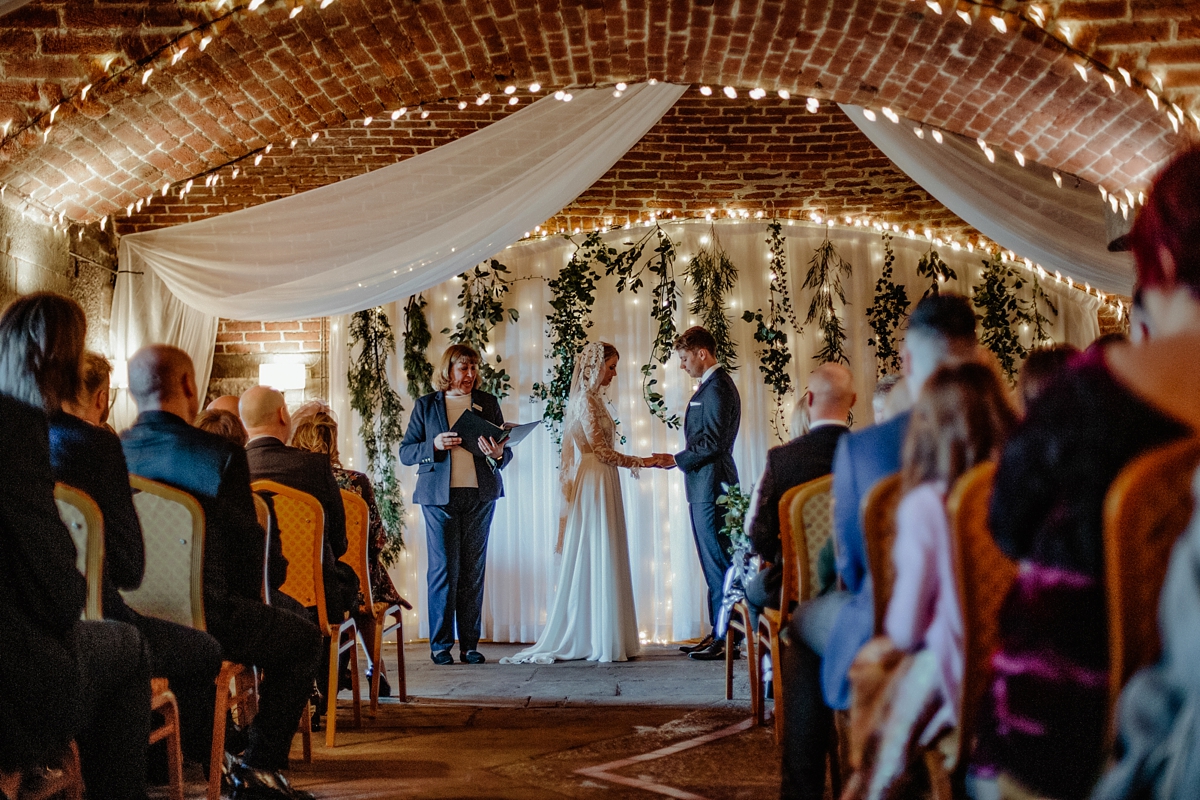 The ceremony was conducted by Cornish Celebrants and the couple exchanged rings brought over from Partridge Jewellers in New Zealand.
"How lovely it was to have both our families in the same room together. It made us both very happy and feel very loved."
After the ceremony, the newly-weds and their guests headed in to the January sun for some group photos and the intimate couple shots on the seashore. I love the wild and relaxed feel of these photographs in particular, with the low rays of the sunshine illuminating the couple.
These wonderful photos are the work of Rebecca at A Thing Like That Photography, who we are so proud to feature on our Little Book. Her raw photography style really brings out the vivid colours of Cornwall, and has a contemporary edge that we just love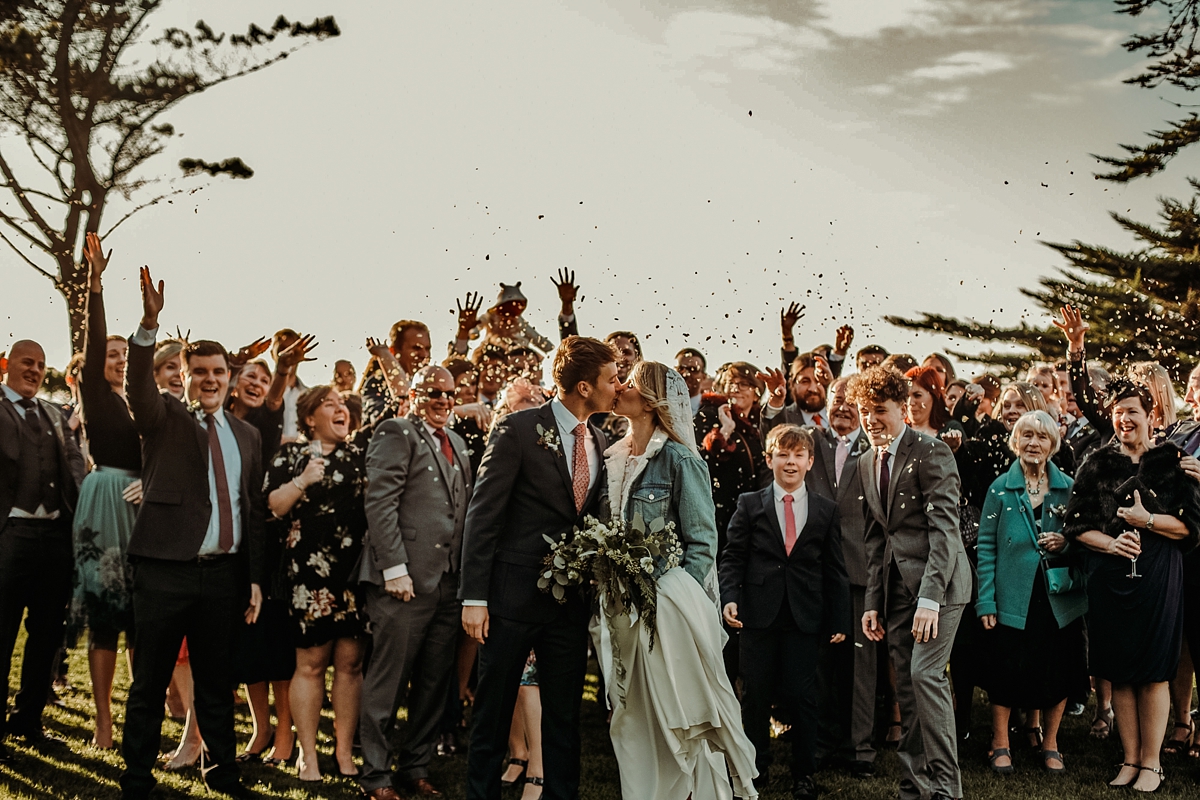 Have you any favourites from these images? Mine are the gorgeous shoreline shots of the newly-weds enjoying the fresh air.
"Rebecca is truly amazing and has given us the gift of us remembering our day exactly how we want to."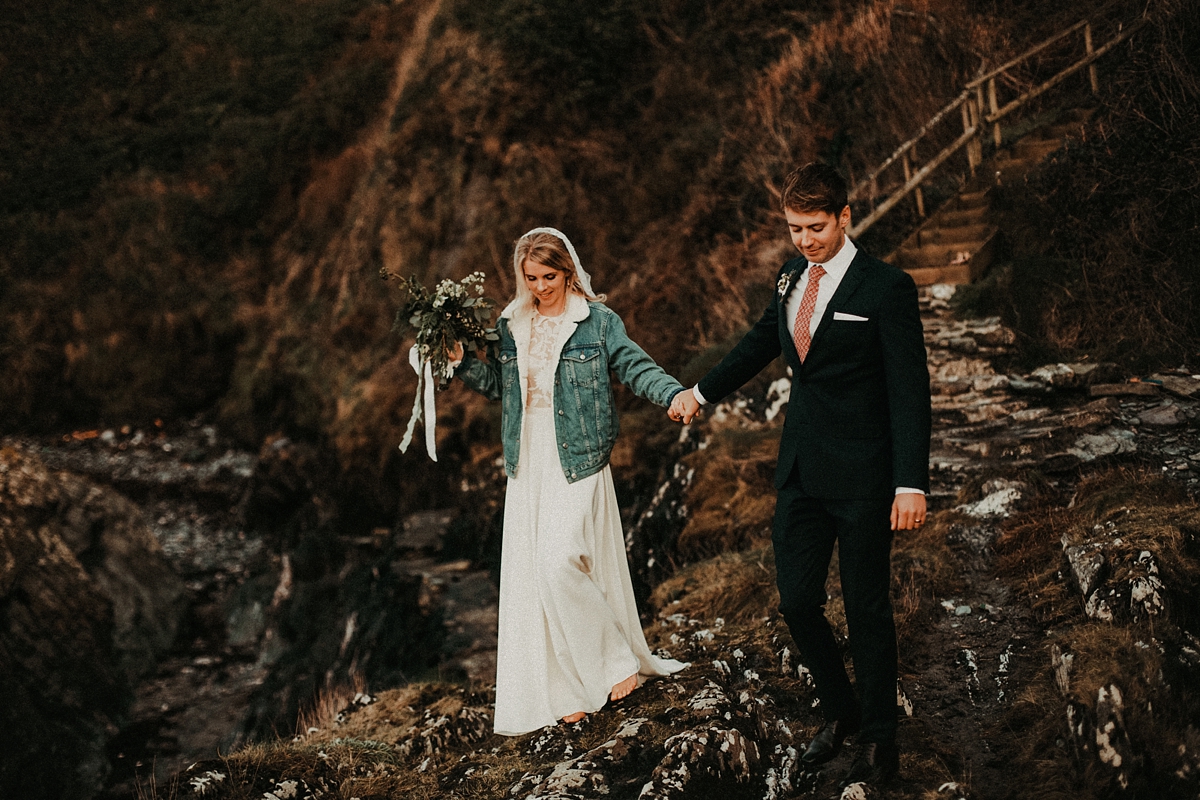 "We met whilst backpacking in Thailand in 2010. We went off and travelled in different directions. We got together officially once we were back home in 2012 and got engaged in Mount Taranaki, New Zealand in 2017."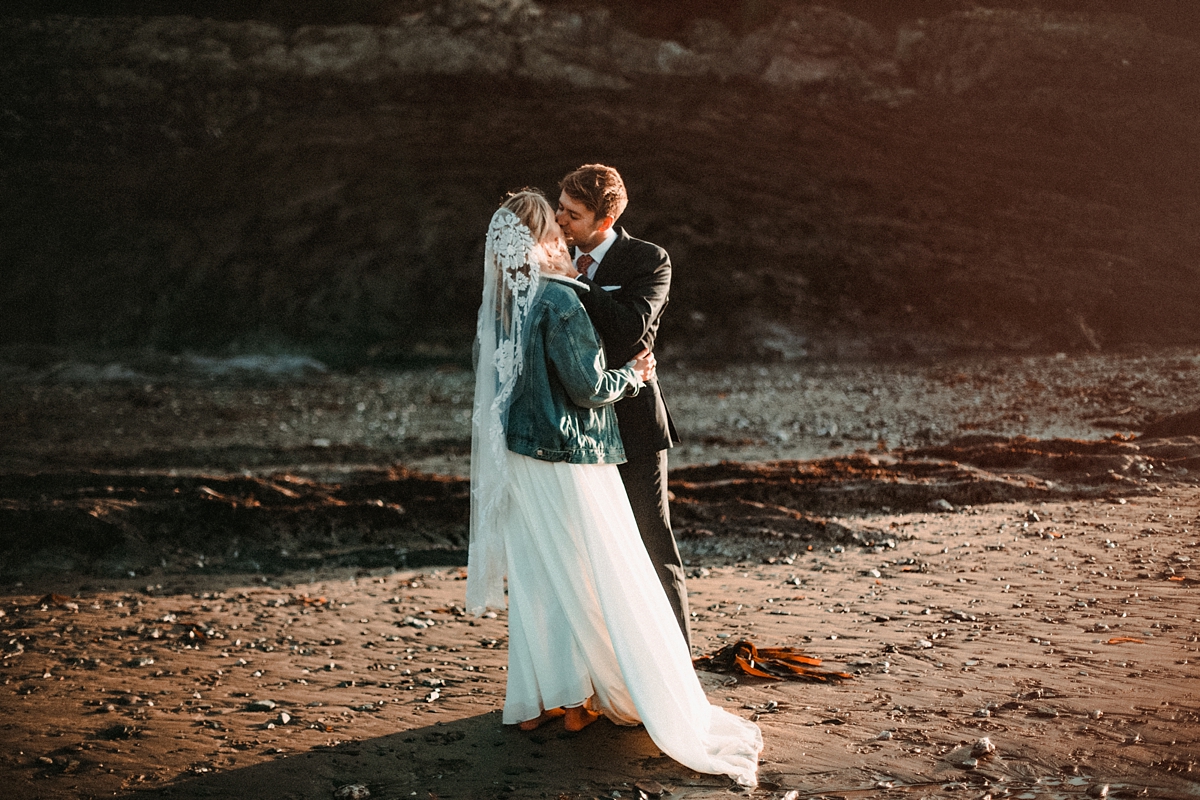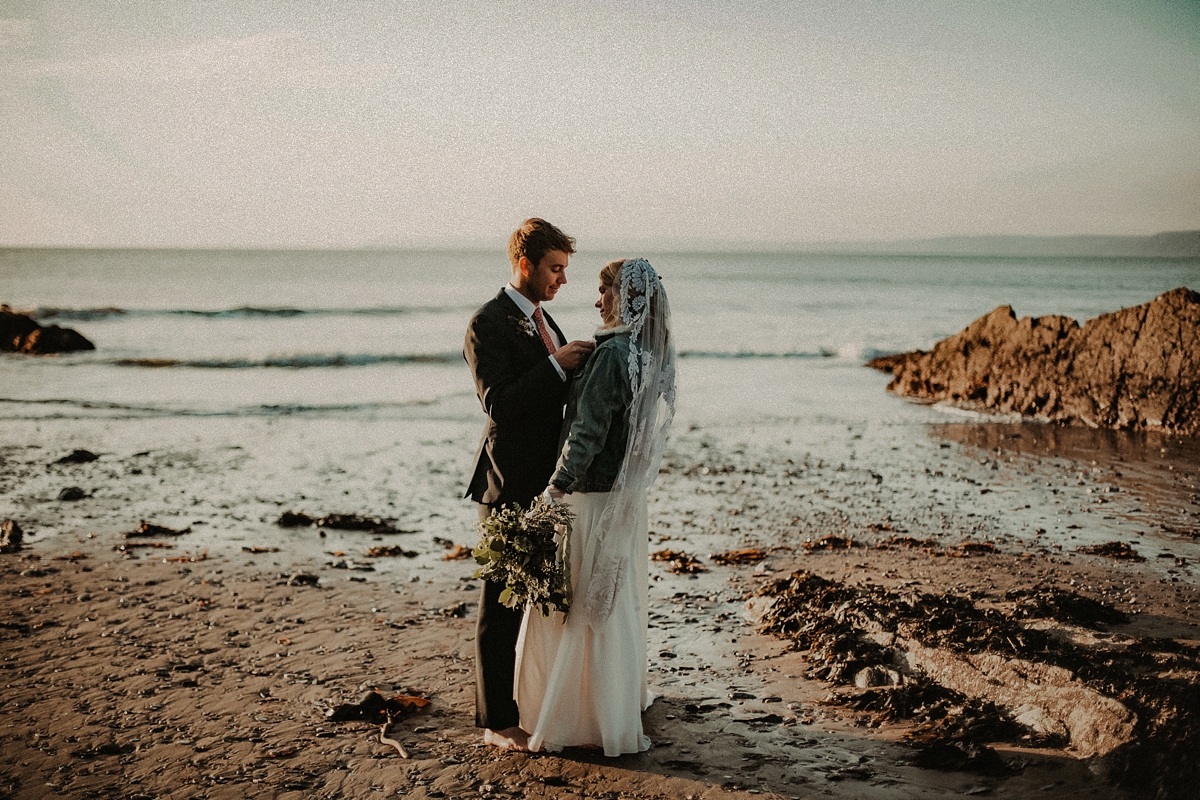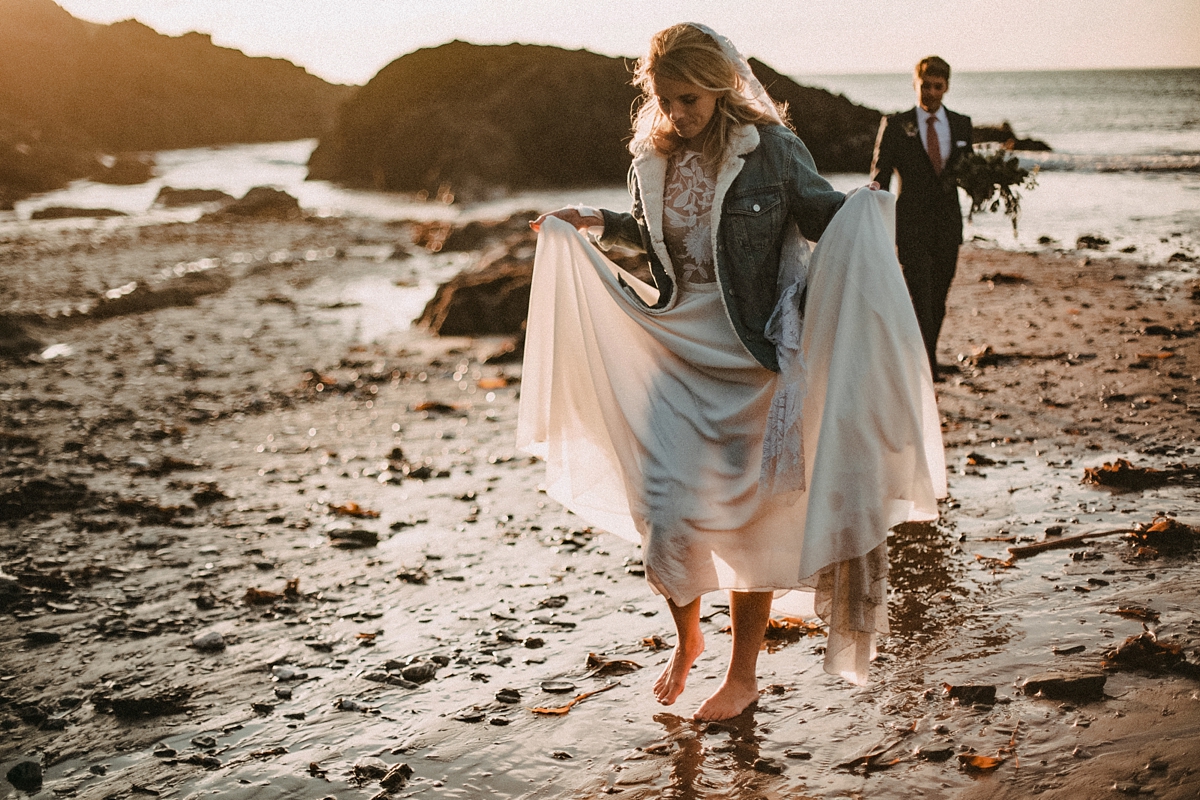 Mr Wittcomb wore a crisp blue suit by New Zealand tailor Rembrandt, adding a pocket square and a warm golden tie.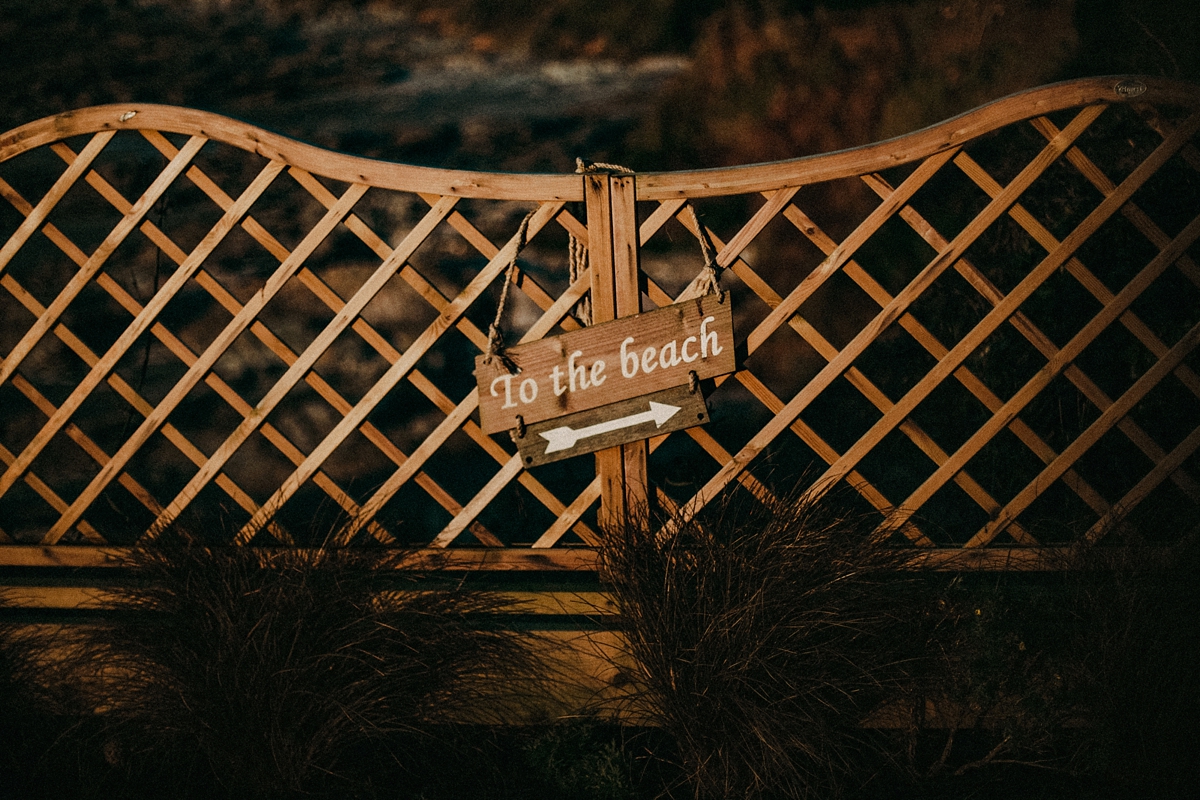 Back in the Fort, the guests enjoyed a candle-lit wedding breakfast from Smoque Catering, seated around long tables.
I love the intimate and magical atmosphere created by the fairy-lights and low arches. The favours were Paua shells, brought from New Zealand.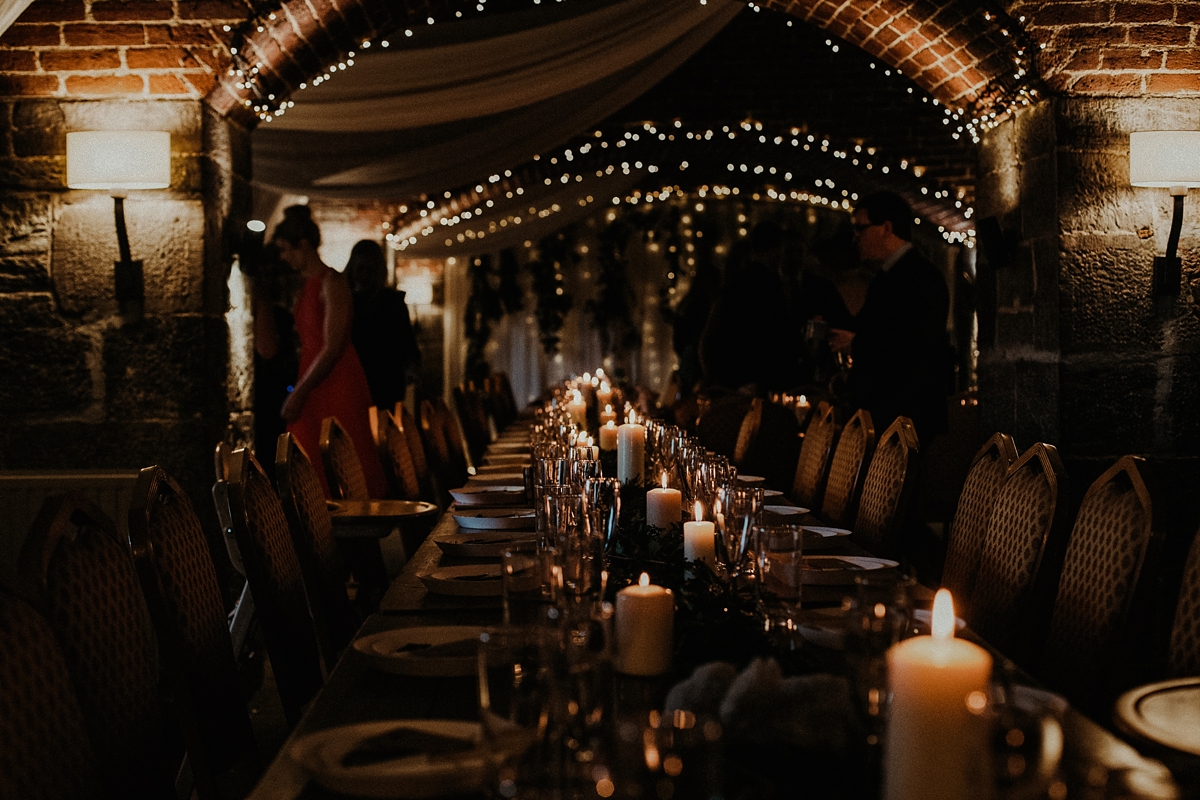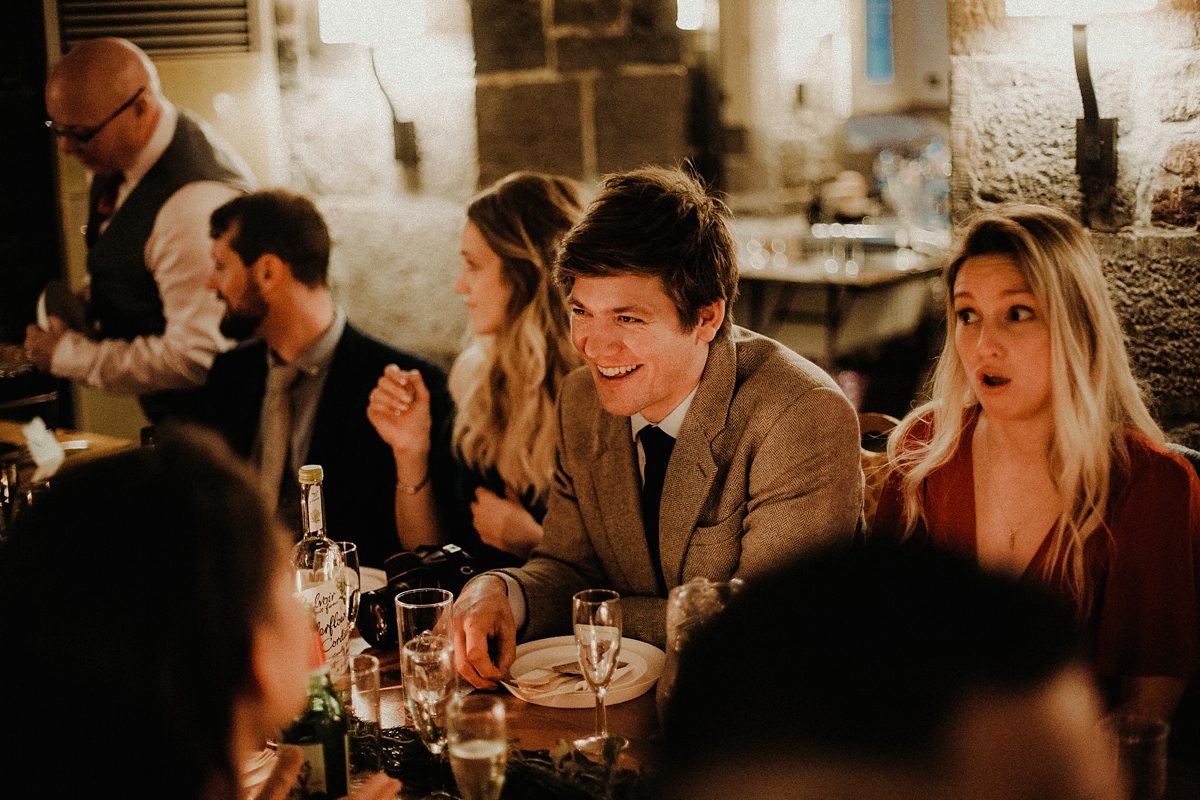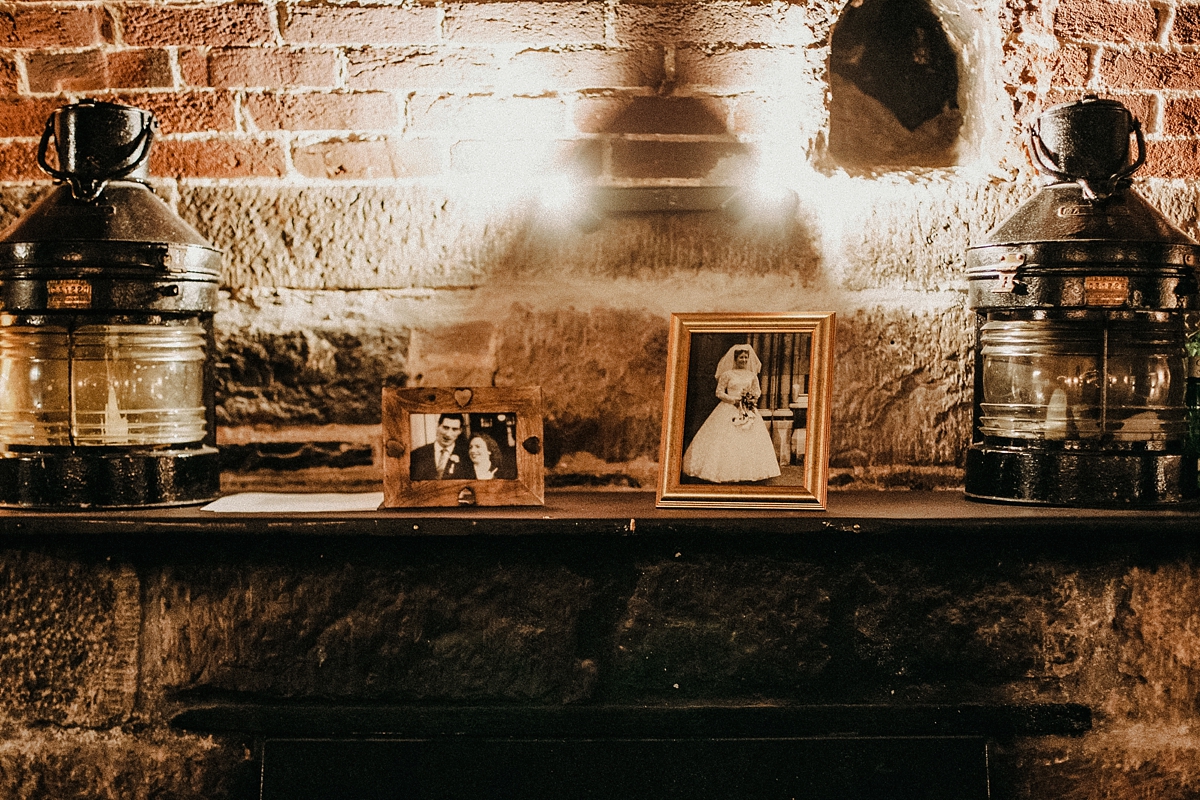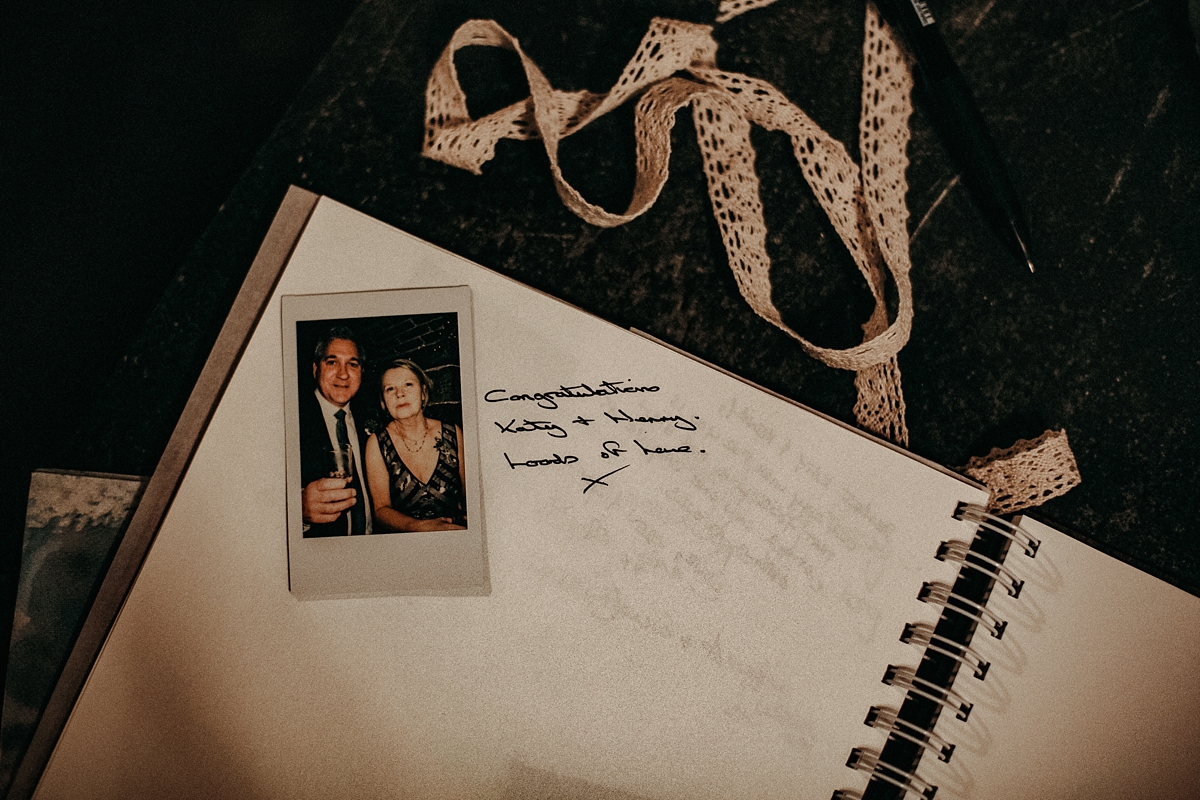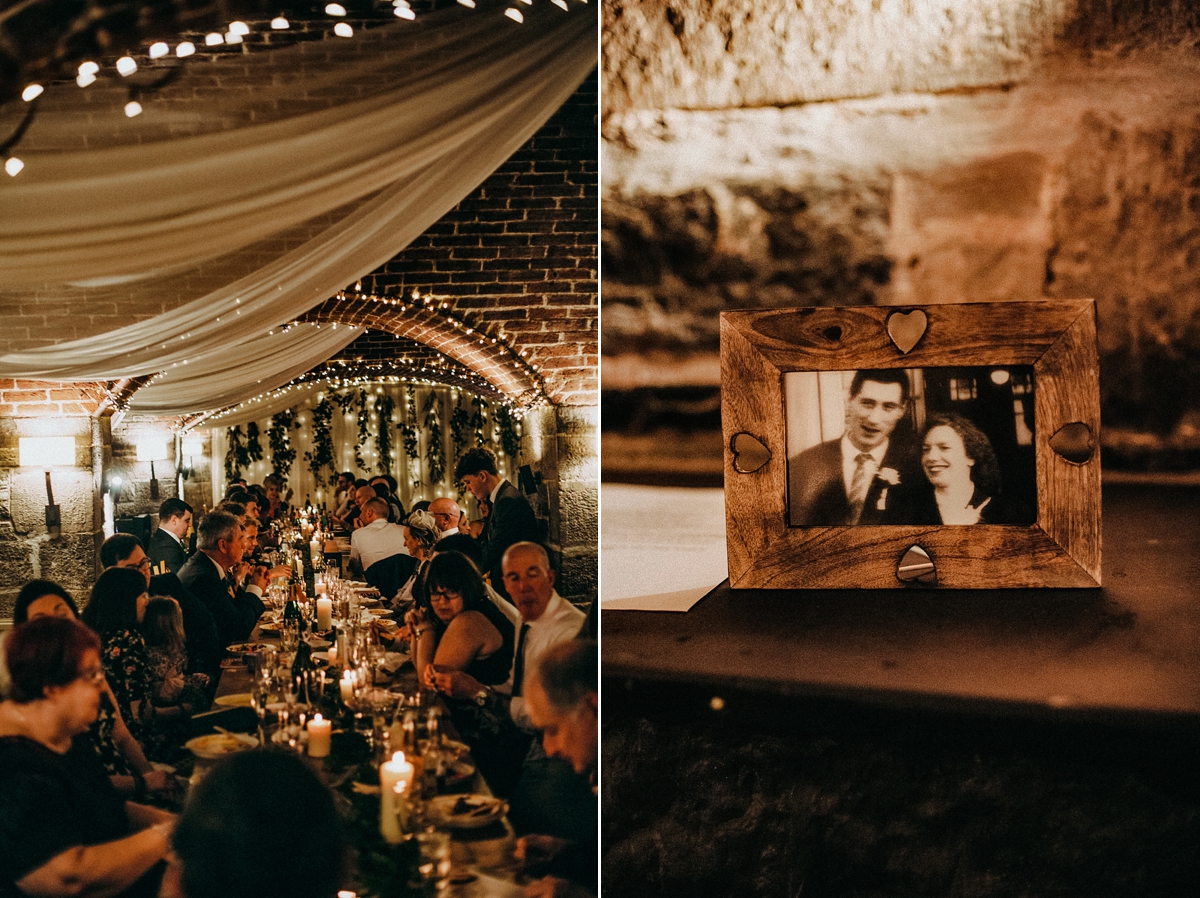 The three-tier semi-naked cake was created by Cornish cake baker and decorator Suzi Humphries and decorated simply with trailing foliage.
"I love the look and taste of these cakes."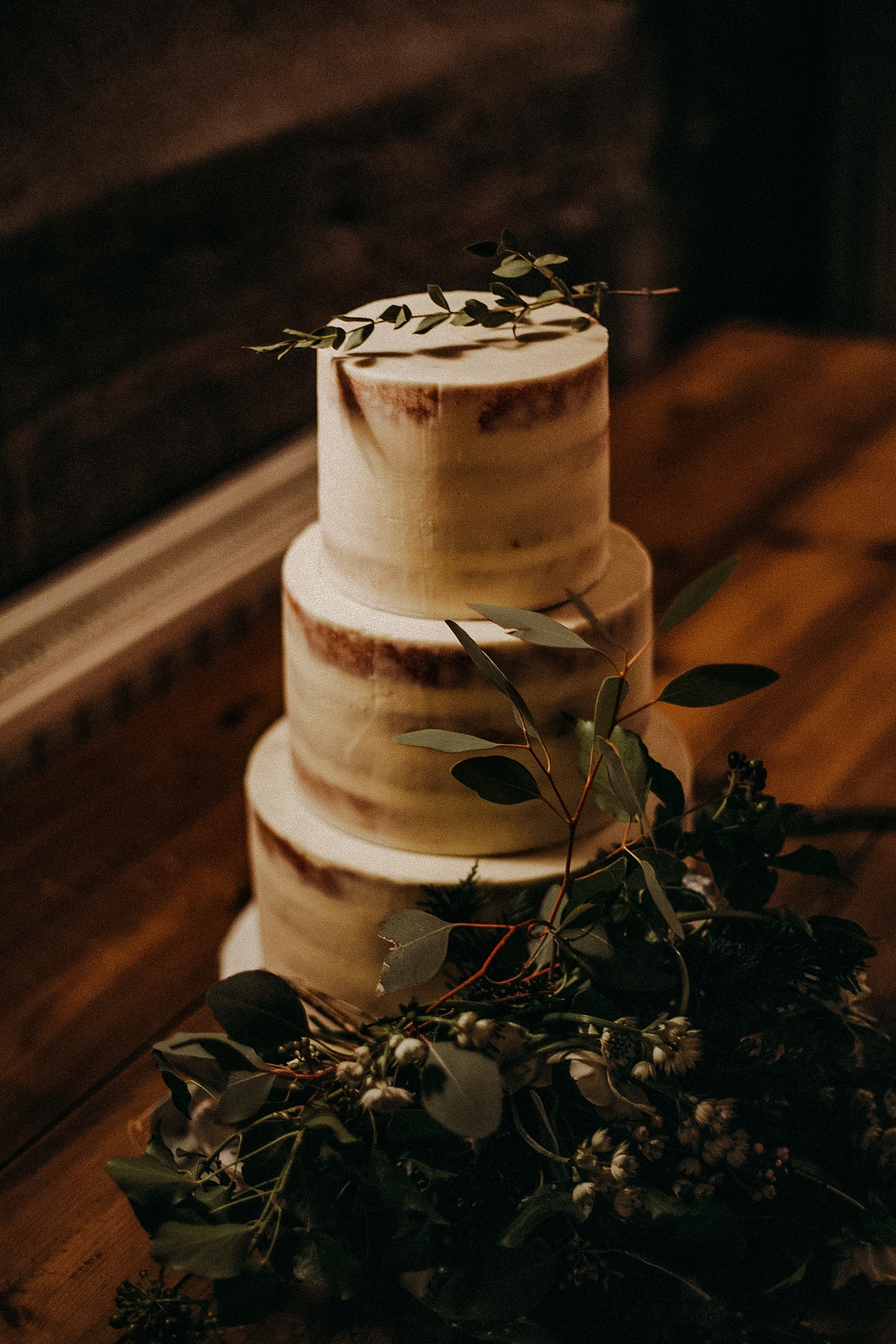 The couple put together a playlist of their favourite music, and had a first dance to 'What A Wonderful World' by Sam Cooke.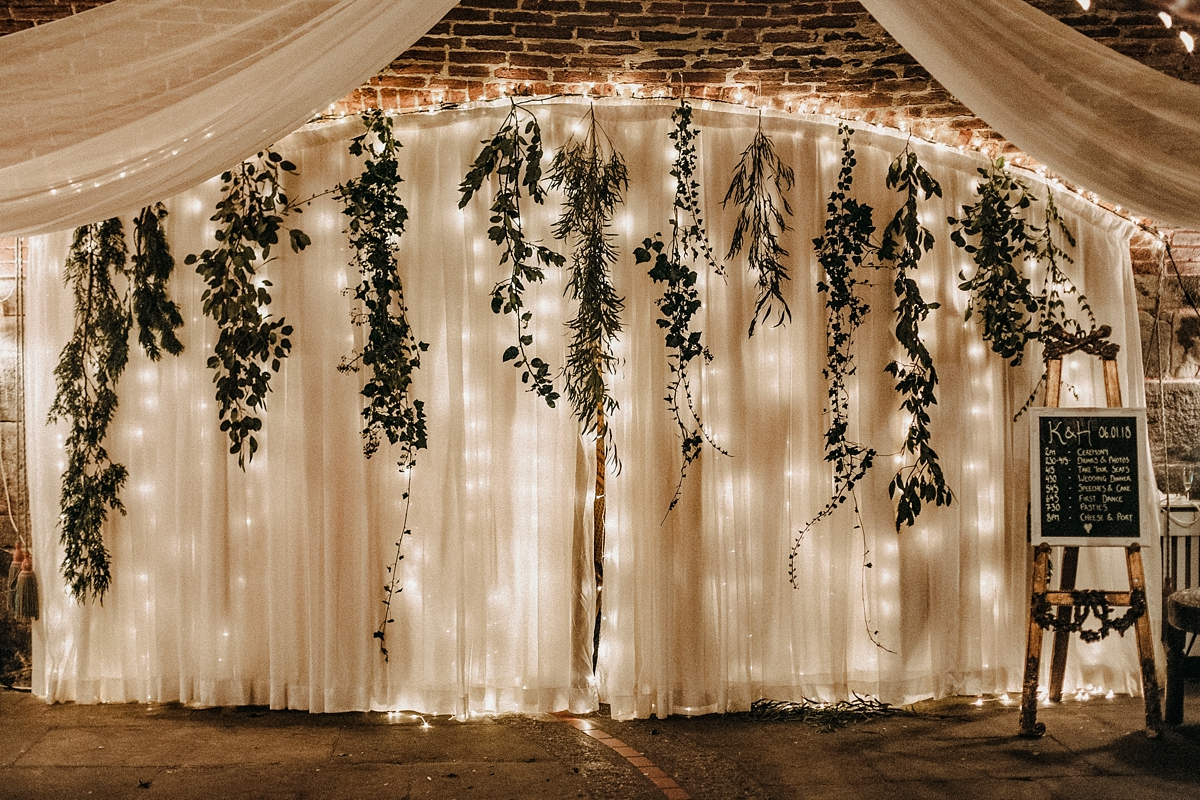 Words of Wedded Wisdom
"Some things just aren't important but it's very easy to get stressed about. Know and be clear what's important to you and hubby and enjoy the process. It's so much fun."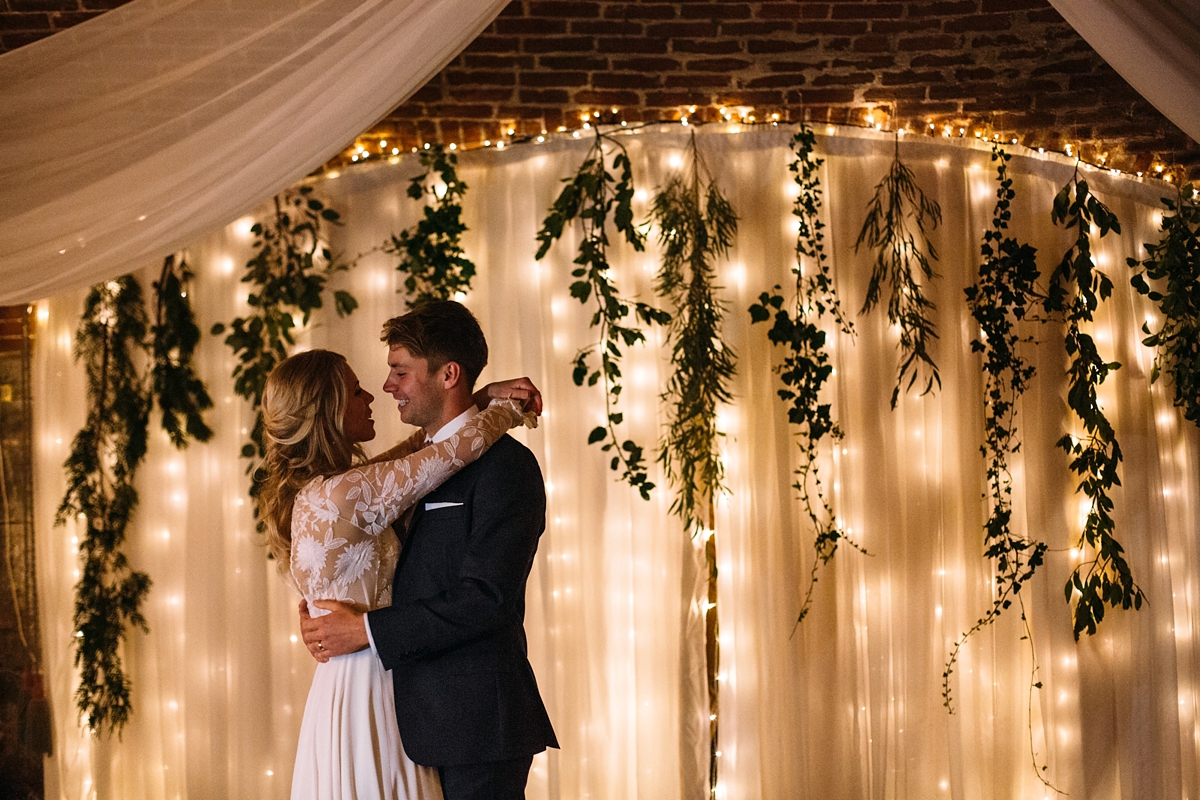 I do hope that this wedding has given you inspiration for your own simple, relaxed day. If you'd like to see more weddings by the sea then there are plenty more to enjoy here, and for more modern photography from Rebecca at A Thing Like That please do follow this link.
Thank you so much Mr and Mrs Wittcomb for this beautiful insight into your day, and thank you as always to A Thing Like That Photography for sharing your photographs.
Ele xx