One of the constantly exciting things about writing about wonderful real weddings is seeing such a variety of incredible and unique venues, and then seeing the ways in which couples interpret and use those spaces to create the most perfect day for them.
Today's wedding is no exception, and the setting is staggeringly beautiful and filled with light. It's a domed glasshouse, built in the nineteenth century and used to cultivate and grow palm trees, and is still filled with them to this day.
And such a delight too to see that the bride discovered her gown at our highly recommended bridal boutique partner, Agape. We can't recommend a visit to this beautiful Cheshire haven for brides more highly.
Photography by Images by Heledd Roberts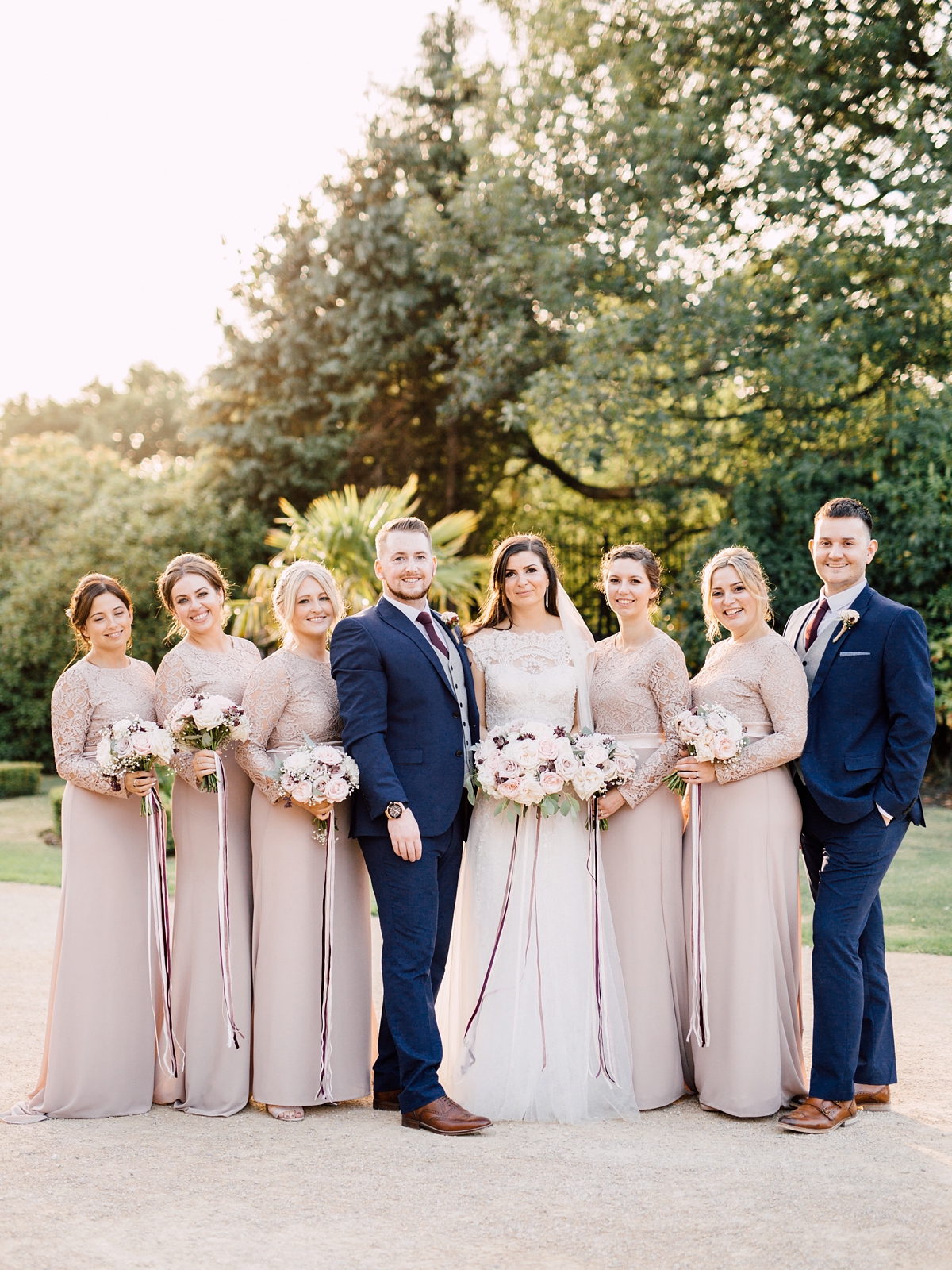 Interior Designer Claire and Ben, a Financial Controller, were married on the 3 August 2018 at the majestic Palm House, Sefton Park in Liverpool. Ben grew up in the city and had always loved the venue, and when he showed it to Claire, she fell in love, too.
"The first time he took me I instantly fell in love with it too. We didn't want to compete with the venue as it is beautiful just as it is. We were quite subtle with our colours. Ben wanted a maroon tie, so the colour scheme was built up around the maroon tone. We tried to maintain a strong summer theme, as maroon can be quite an autumnal colour."
Claire chose the ethereal 'Harlow' gown by Catherine Deane; a vision of beaded lace and tulle, with a subtle nod to the 1930s silhouette in the double straps and scalloped lace of the bodice.
"I went shopping with my mum, sister, mother-in-law and sister-in-law. I instantly knew when I saw my mother in law's face."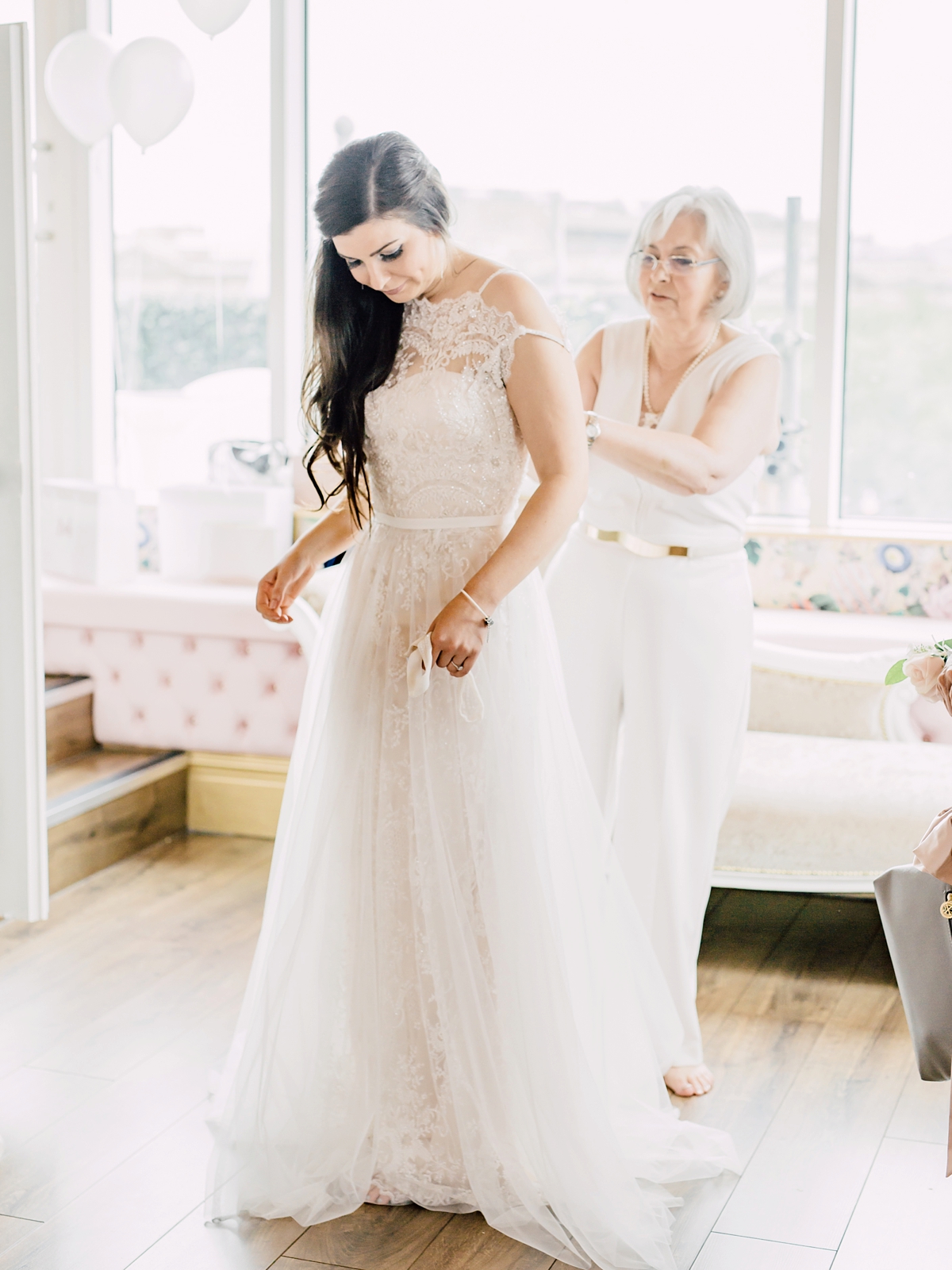 Claire wore sparkly gold heels from Carvela, and for jewellery, gorgeous contemporary silver threader earrings from Otis Jaxon as well as a wedding day gift – a Pandora bracelet with a 'Just married' charm.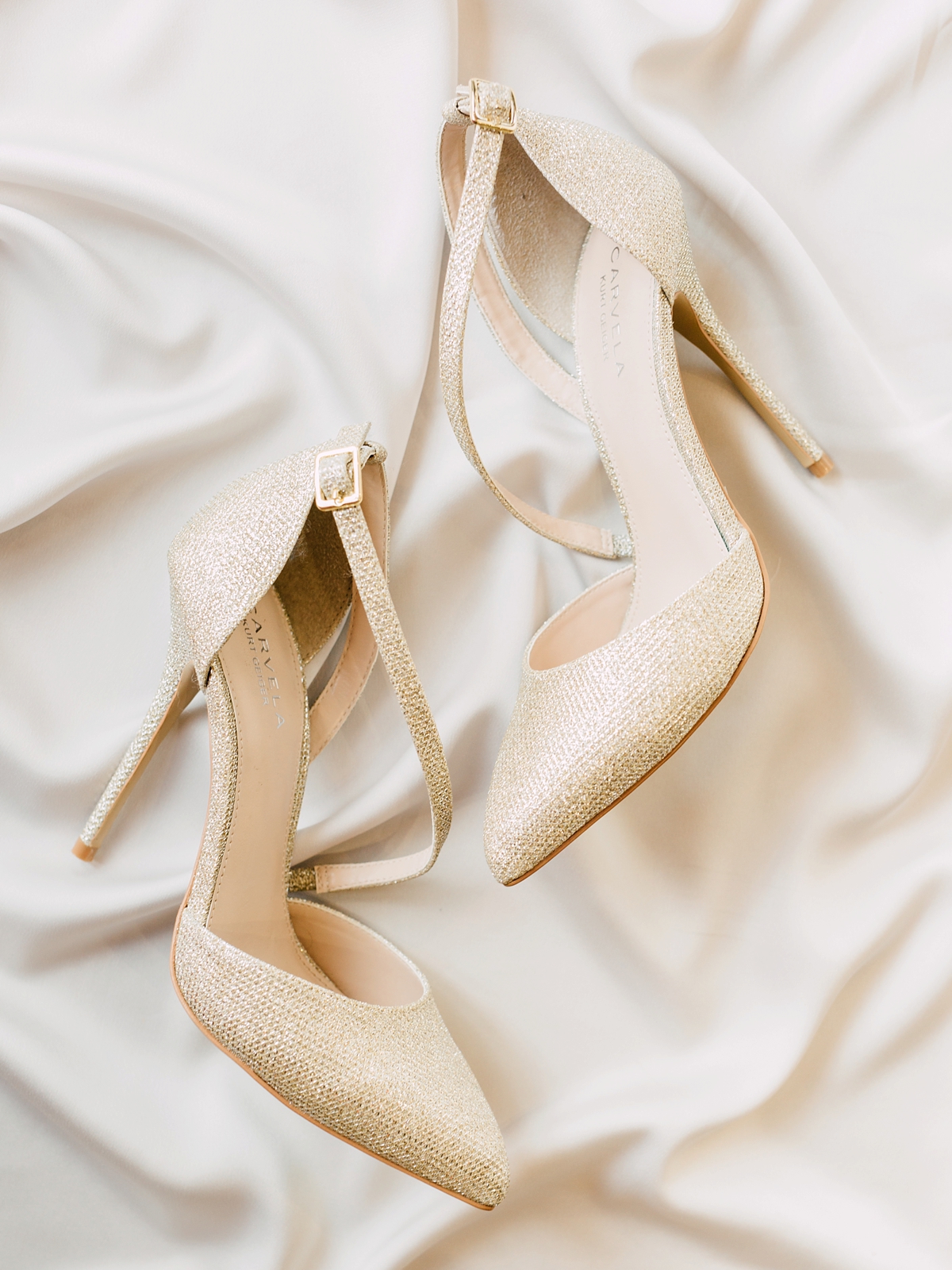 Chantelle Hair & Beauty styled Claire's lovely long hair and beautiful make-up, and as a finishing touch, Claire wore a simple veil, which was her 'something borrowed' from her sister-in-law.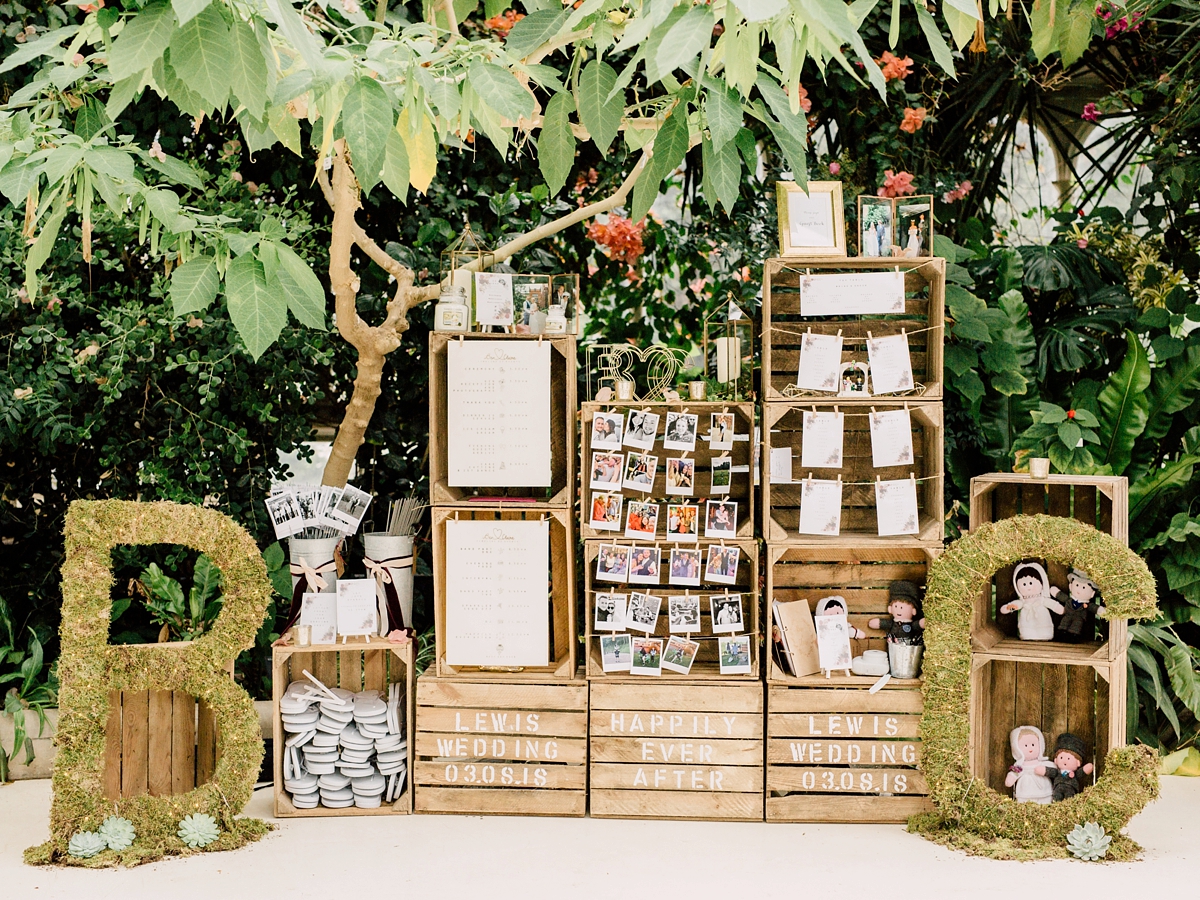 The elegant bridesmaids wore blush pink gowns with lace from ASOS, and I love the beautiful bow detailing at the back. In their hair they wore delicate fresh flowers, supplied by Claire and Ben's florist.
Claire and her bridesmaids carried romantic posies of roses in a beautiful array of the softest pastel pink and ivory shades, all tied with trailing ribbons to match the colour scheme. These, and all the floral arrangements for the day were by Yvette at The Flower Barn.
"She listened to everything that we wanted to achieve and helped us create it perfectly. She was an absolute dream to work with."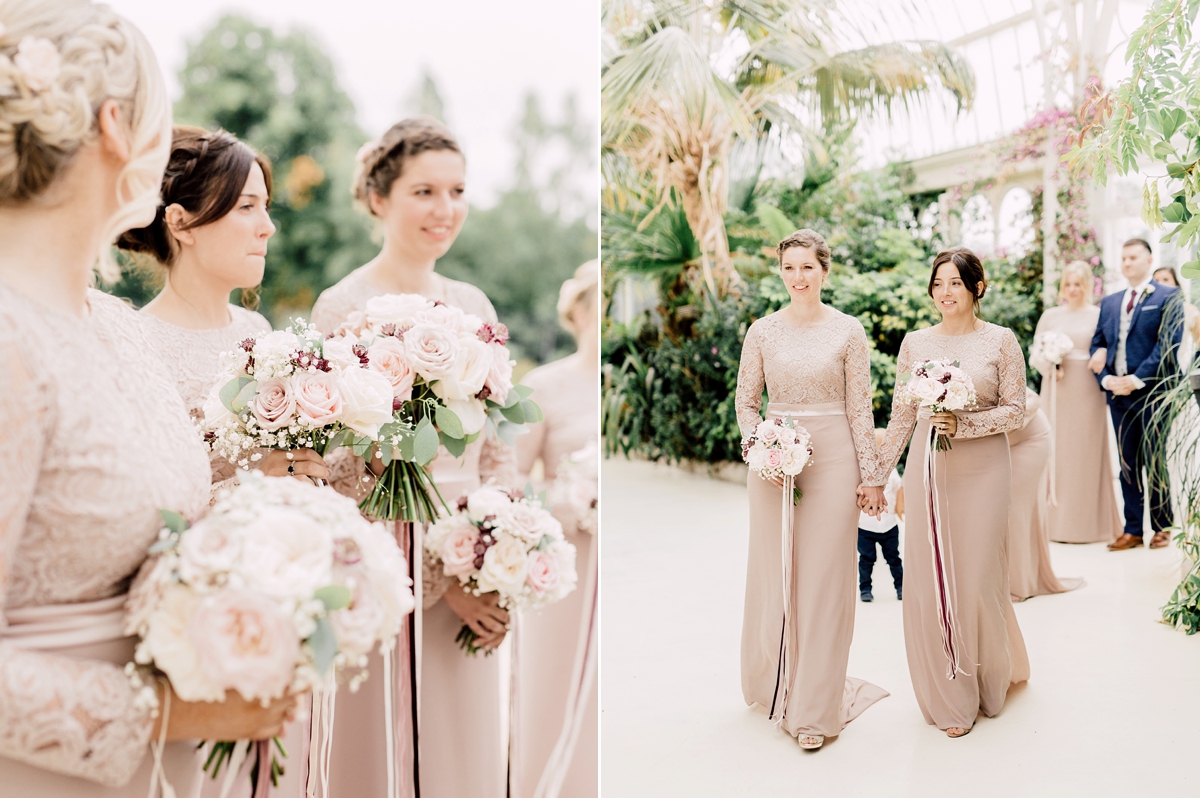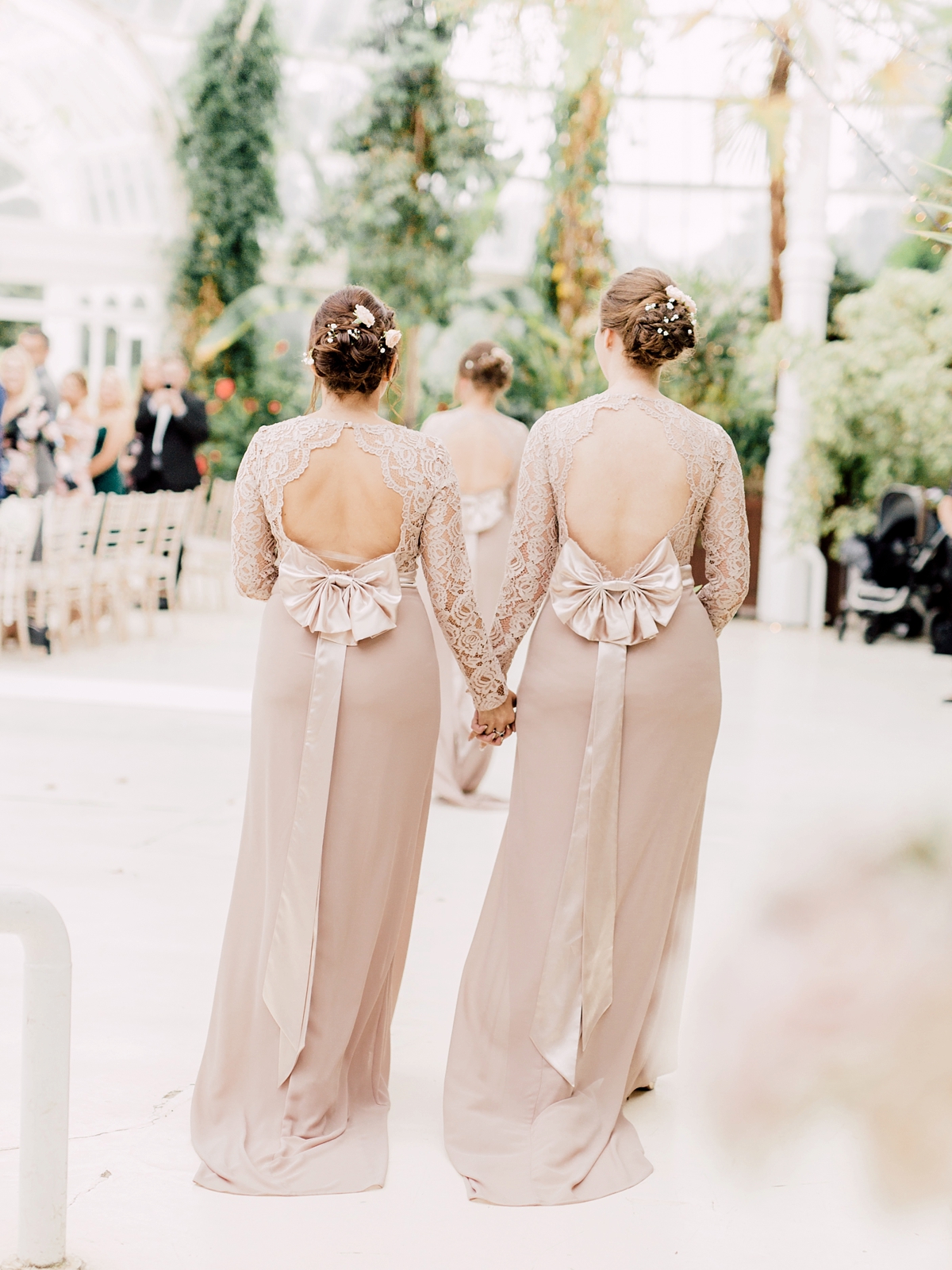 Ben and his groomsmen looked fantastic in navy blue suits from Next, paired with light grey waistcoats and burgundy ties.
Claire and Ben first met just over twenty years ago, in September 1998, when Ben and his family moved from Liverpool to Mold in North Wales, and he began to attend the same school as Claire.
"Within weeks Ben told his mum that he loved Claire Sheffield. It was never just Claire, always 'Claire Sheffield' – I don't know if this was for emphasis, or to remove confusion with any other random Claires!"
Fast forward through primary and high school and their blossoming friendship, and then onto university  and work.
"In 2015, Claire and the girls from work, went to see Rob, in London (he was her friend from college). They were supposed to be going to see an exhibition, but just saw various bars! Inevitably, Ben was the topic of conversation. Rob took matters into his own hands at 4.40am and texted Ben from Claire's phone!"
They kept in touch off and on from there, but it wasn't until Claire went home for Christmas, eighteen years after they first met and six years since they had seen each other, that they enjoyed their very first date together.
"Ben, finally, proposed in Nunsmere Hall. We went down the jetty. It had been a sunny day and it had turned into a beautiful summer evening. Ben was already nervous when I dropped my phone in the water.We fished it out –it was fine!"
Claire was accompanied down the aisle by proud dad, Robert, to The Piano Guys' version of A Thousand Years.
"My favourite part of the day was seeing Ben at the end of the aisle and reading our vows to each other. Everyone always said take in every moment because it will be over in a flash."
"I ensured that I took every word and moment of our vows."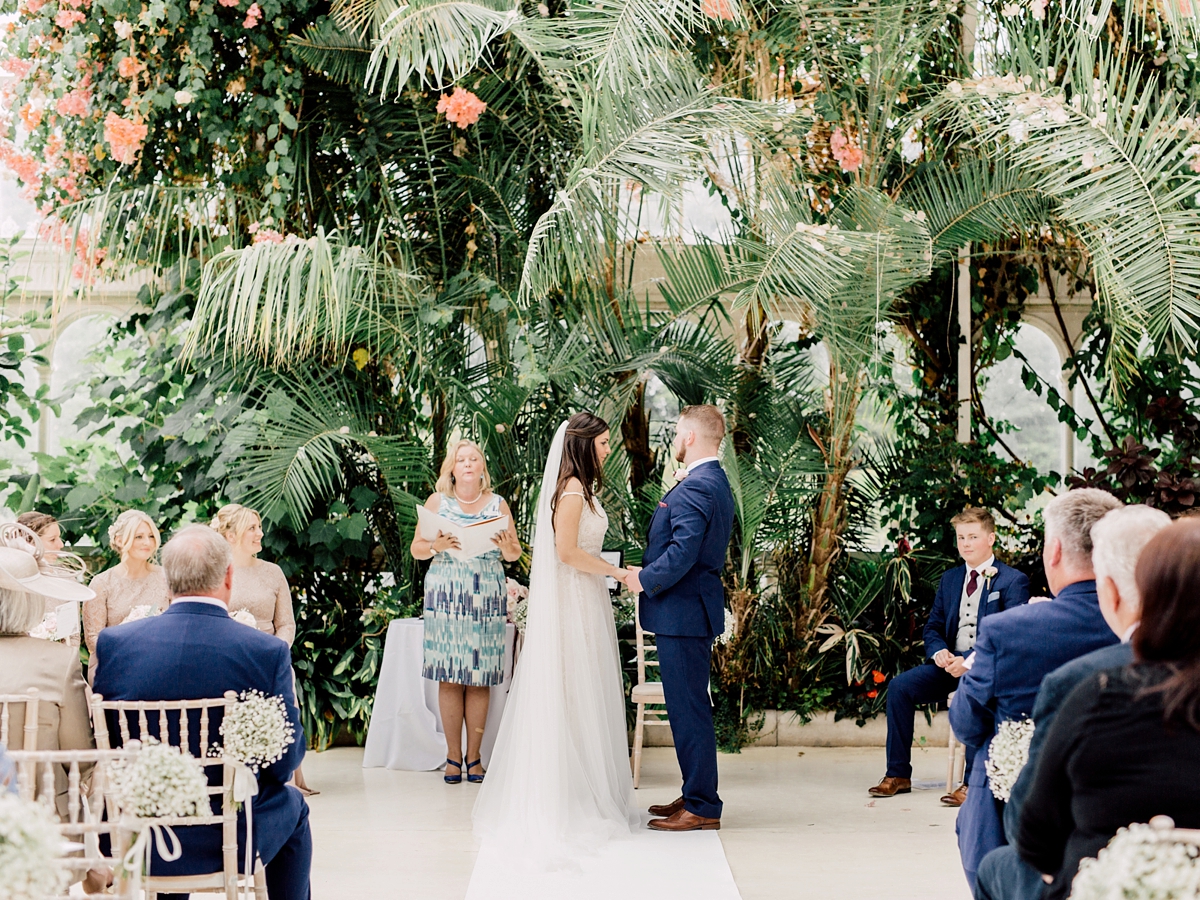 The ceremony was conducted by Lorraine Hull of Liverpool Celebrant, and the couple chose to write their own vows to one another, which they have kindly shared here for us to enjoy.
"I choose you to be my best friend, my faithful partner and my one true love. I promise to give you the best of myself, and help you love life; to encourage you and inspire you, and to love you truly through good and bad. I will forever be there to laugh with you and lift you up when you are down and to love you unconditionally through all of our adventures in life together. I promise to trust, respect you as your own person and to love you with my whole heart for my whole life."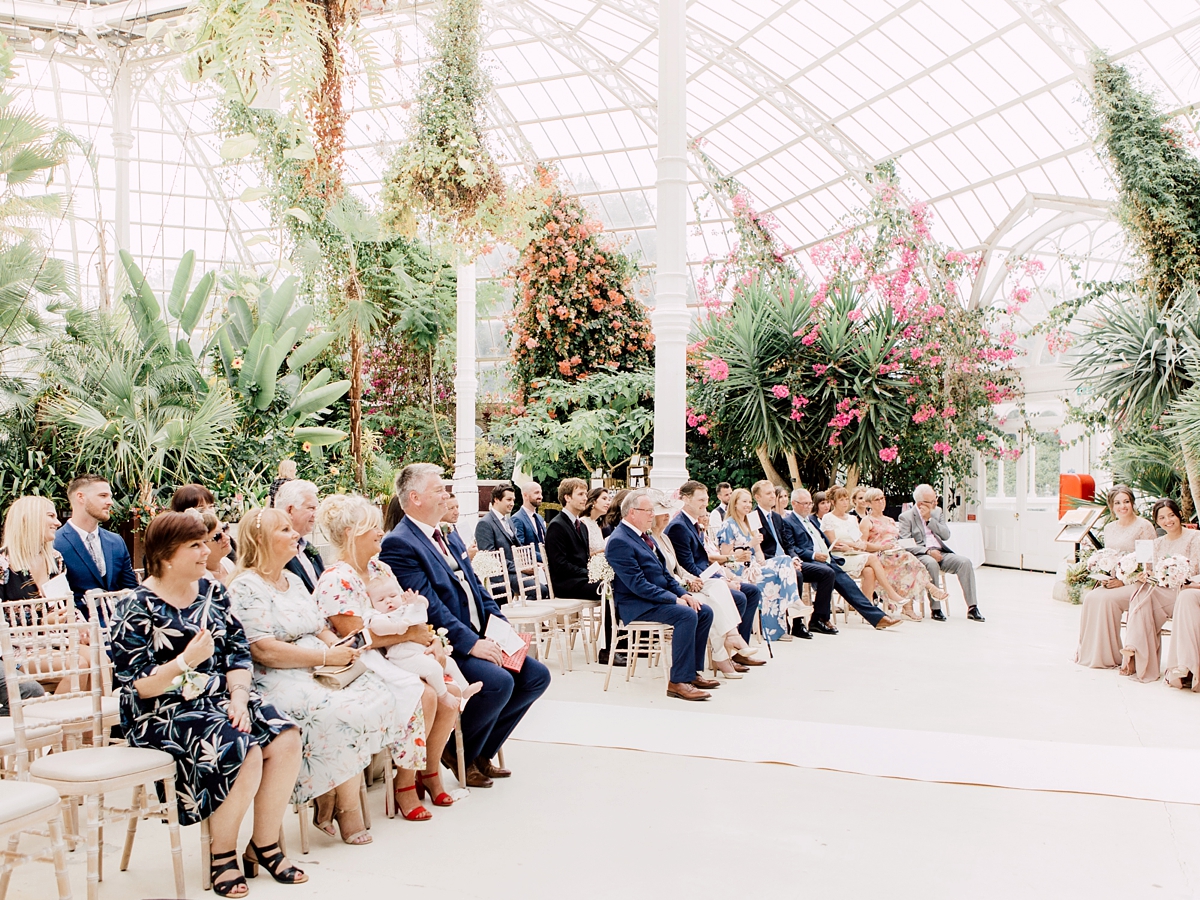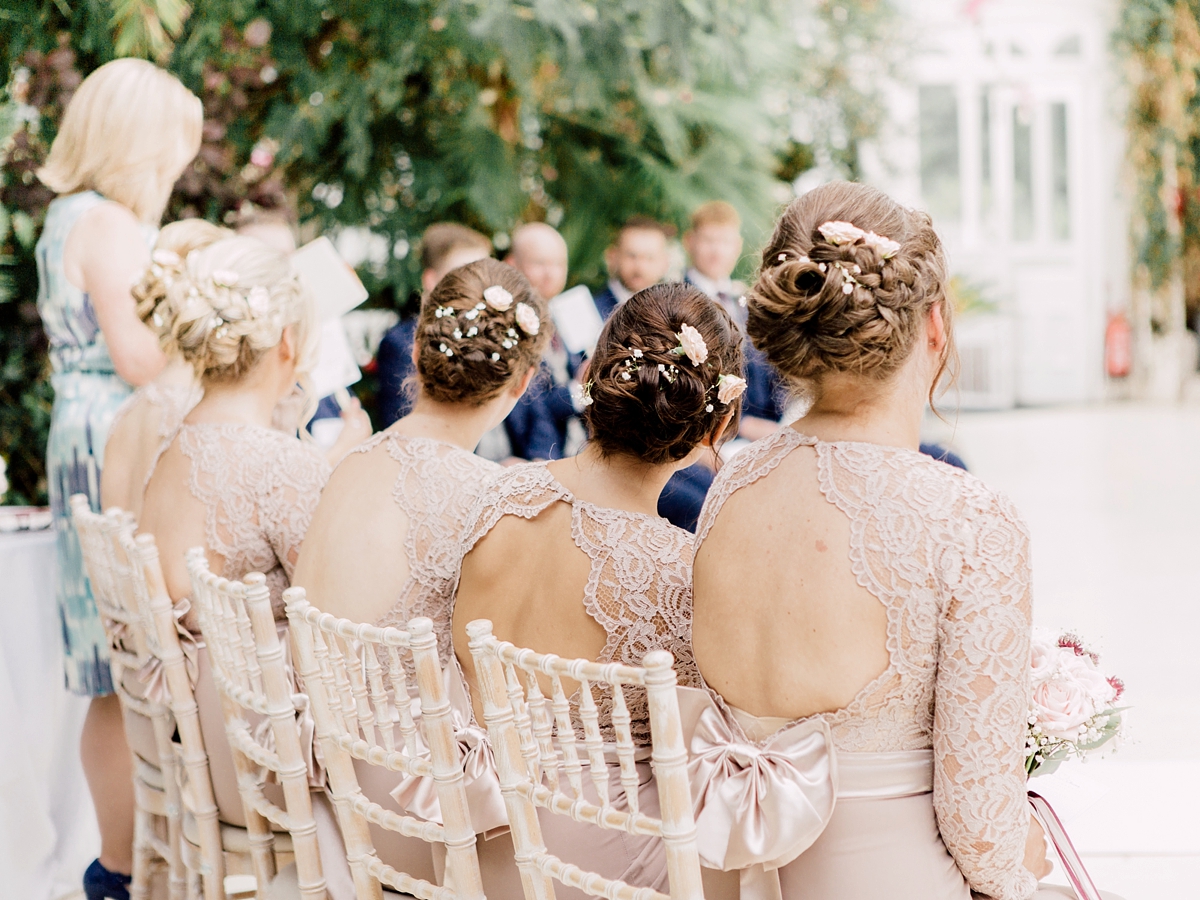 During their exchange of vows to one another, Claire and Ben also gave one another rings, which had been designed and made by Claire's cousin, Faye, of Faye Michelle Jewellery.
"We didn't want anyone else to design and produce them. She is extremely talented."
Claire's grandmother, Grandma Leeke read two pieces for the ceremony; an anonymous poem called Moving On, and this funny quote by Ogden Nash. Carolyn Bowstead read the anonymous poem, On Your Wedding Day..
It's fair to say that Claire and Ben were delighted with their choice of photographer for the day. Little Book member Heledd Roberts' images are a bright and magical treat to behold.
"We couldn't recommend any one else other than Heledd. She is an absolute pleasure to work with, our photos are incredible. She is so talented and so lovely. She managed to capture every detail of the day in such a beautiful way."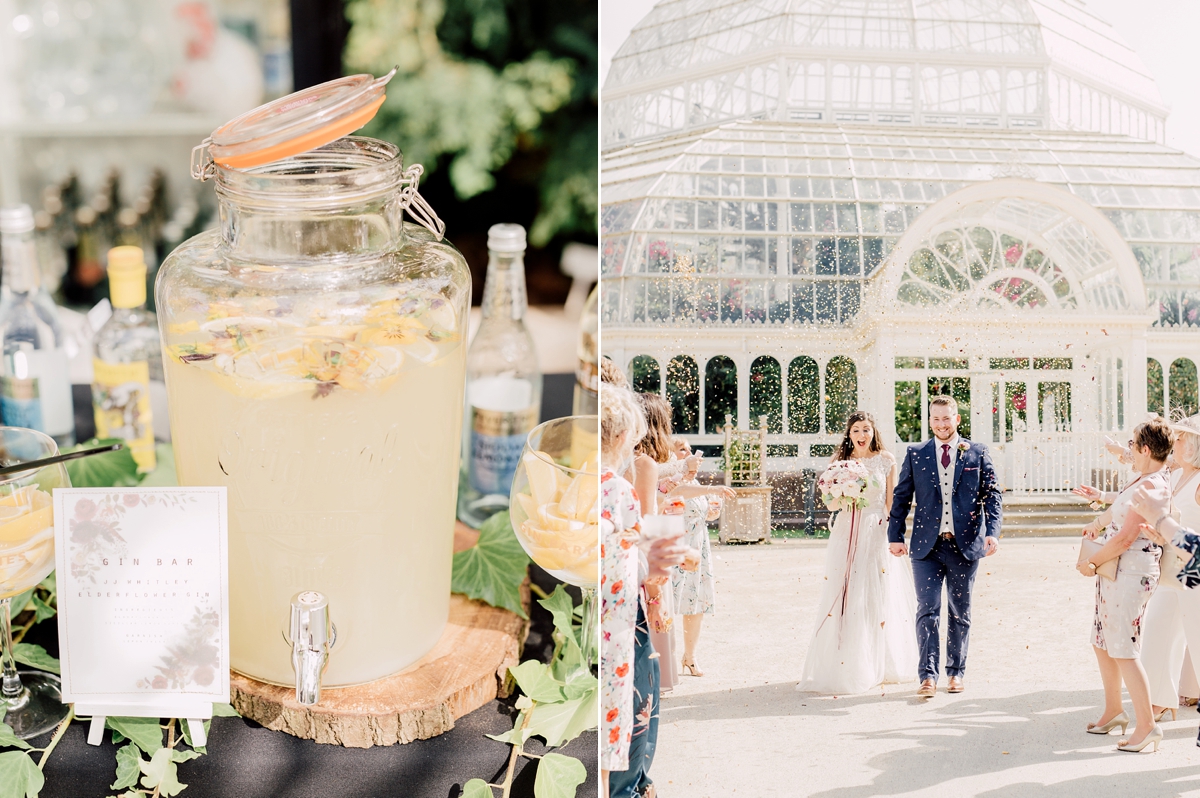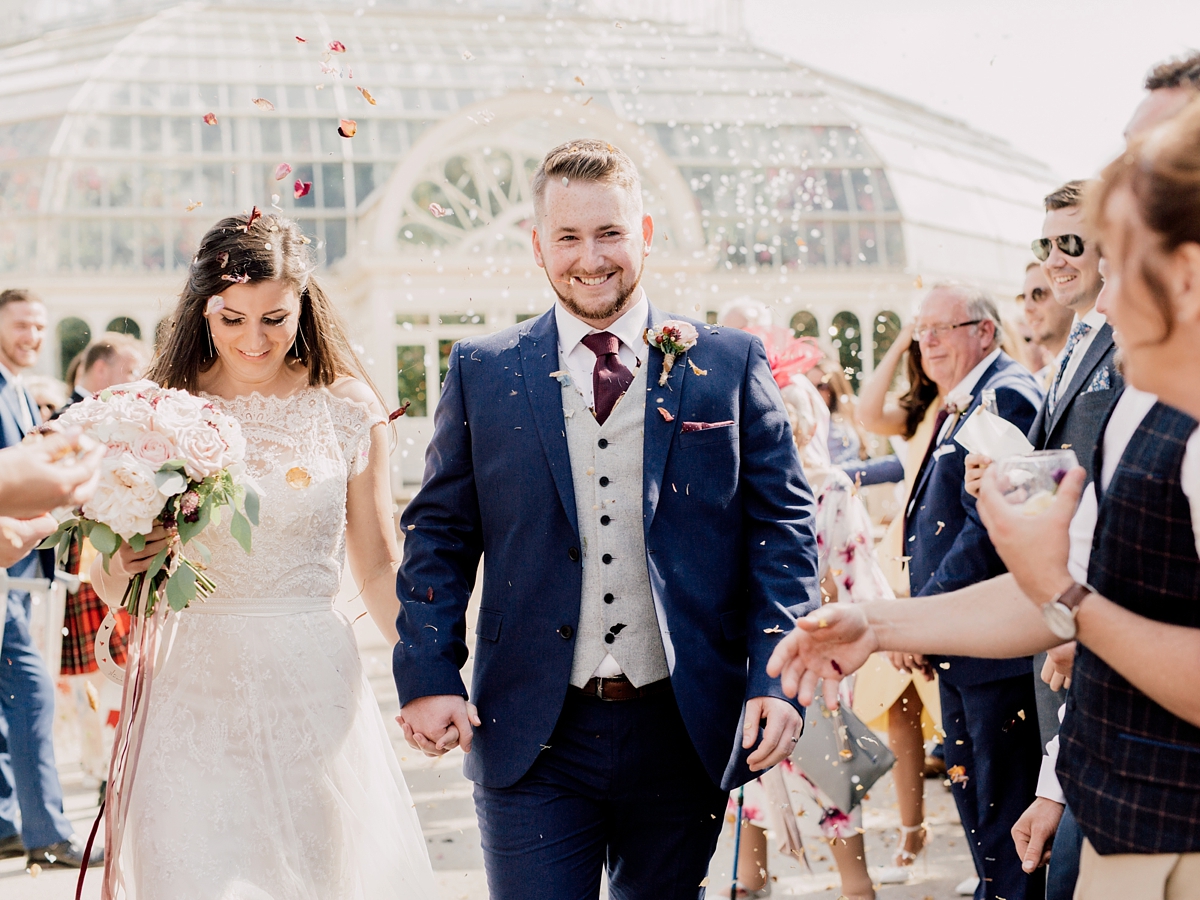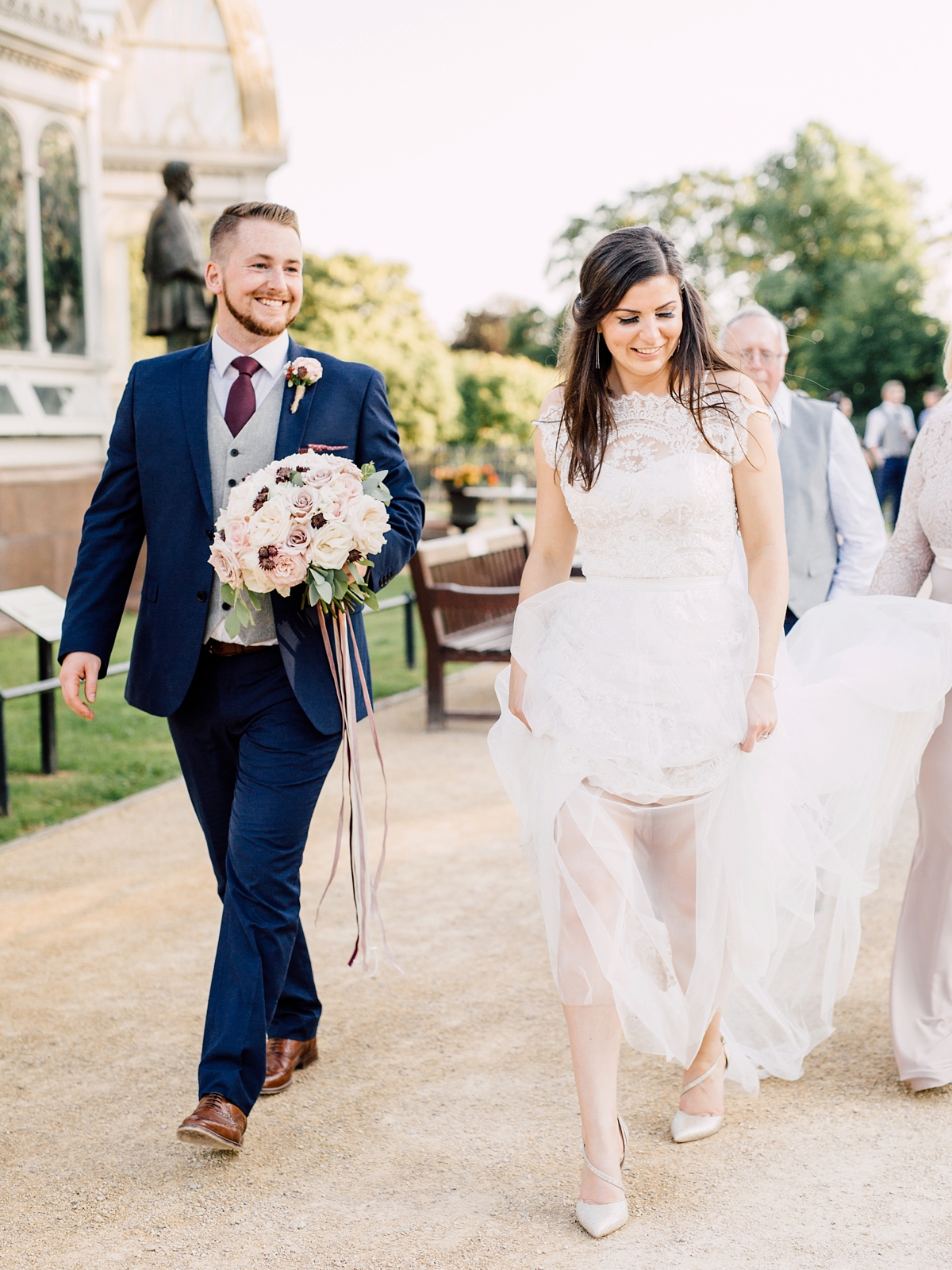 With such a spectacular setting in the Victorian glasshouse, filled with exotic palms and bright, trailing flowers, Claire and Ben kept the rest of the decor simple.
Dining tables had beautiful centrepieces – log bases with moss, succulents and flowers surrounding terrariums containing pillar candles.
"We are known for our love of tequila and shots, so our wedding favours were our friends and families' favourite shots, with orange juice shots as an alternative."
Following the ceremony, there were drinks to be enjoyed from a gin bar set up by Dine Events, and Claire created a crate display inside the Palm House, displaying table plans and helpful information about the day.
"I designed all of the invitations, order of the day fans, menus, table plan, place cards, etc. All handmade with the help of my lovely mum."
After drinks, guests sat down to a delicious wedding feast cooked by Dine Events. Outside there was a traditional ice cream vendor on a bicycle, and back indoors, an incredible dessert table laden with cakes and doughnuts. Claire and Ben also went for a savoury cheese cake from The Churchmouse at Barbon.
"My sister and her husband had a similar cake, and Ben absolutely loved it to the point where he stuffed his suit jacket with leftovers at their wedding! So we added our favourite cheese to ours including the Snowdonia Bomber cheese and more pies."

Live band Sophistro were there to get everyone up and onto the dancefloor later in the evening, and Claire and Ben chose to enjoy their first dance together to Perfect by Ed Sheeran.
"The words of the song are so relevant to our story, we had chosen it before he had released it as a single."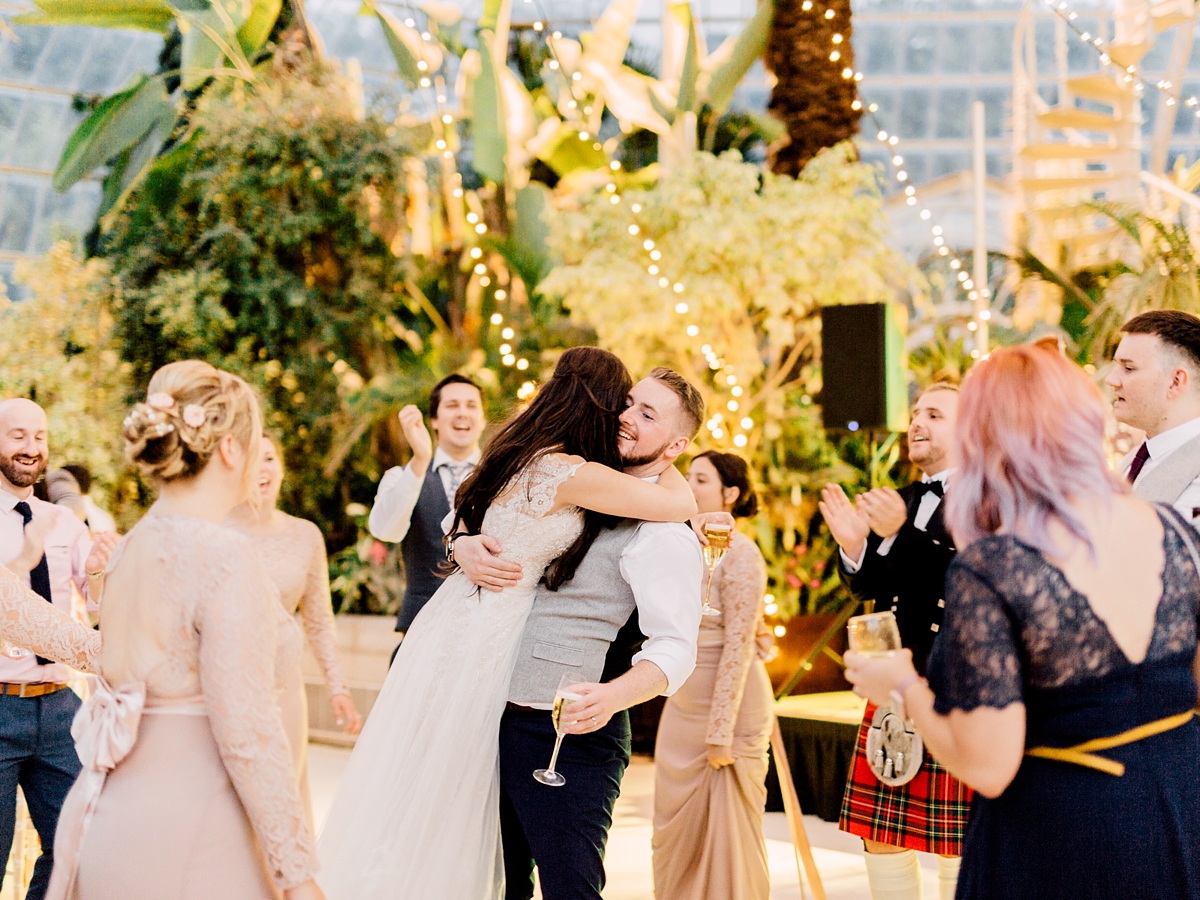 Words of Wedded Wisdom
"Enjoy every moment!"
Claire and Ben, congratulations and thank you! It's been brilliant to share your day with our lovely readers, and what an incredible venue The Palm House is! Many thanks to photographer Heledd Roberts, whose work you can see more of on our pages right here.
Until next time!
Love,
Laura