Hello lovely readers and I hope that you're having the most wonderful day. My diary is absolutely packed this week but I must pop in as I have something very special for you.
We're overjoyed to welcome the multi-award winning British bridal designer Sassi Holford to Love My Dress today as we showcase her captivating new 2019 bridal collection, Enchanted. As you'll see, there couldn't be a more appropriate name for this exquisite collection.
Sassi Holford is one of my absolute favourite designers. I love how she marries elegance and traditional skills with contemporary style and wonderful craftsmanship so it's no surprise that Sassi is a leading international designer with numerous awards and accolades under her belt.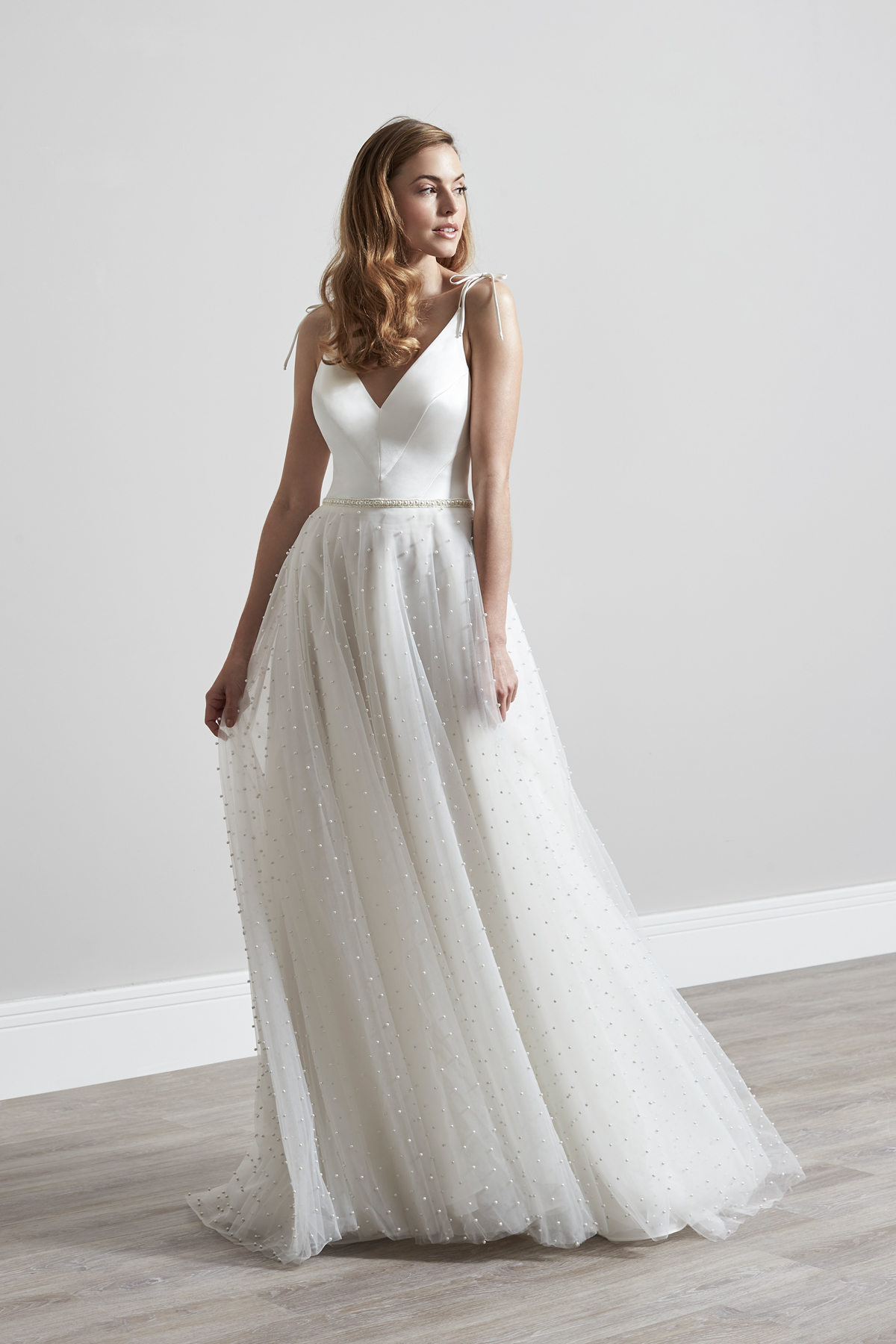 We adore the pearls on the gorgeous 'Polly' gown
She's won the prestigious titles of Best British Bridal Designer three times in her career, including 2018. It's fair to say that all of the awards are rightly deserved, particularly when you know that all Sassi Holford gowns are expertly crafted in her Somerset workroom by a dedicated team of pattern cutters, sewers and hand finishers.
So, now you know why I get so excited when a new Sassi Holford collection launches and Enchanted really is something special. The designs are inspired by nature and romance and there's a real focus on texture and light. The collection really does remain true to the classic Sassi Holford tradition of celebrating the female form and enhancing each bride's individuality.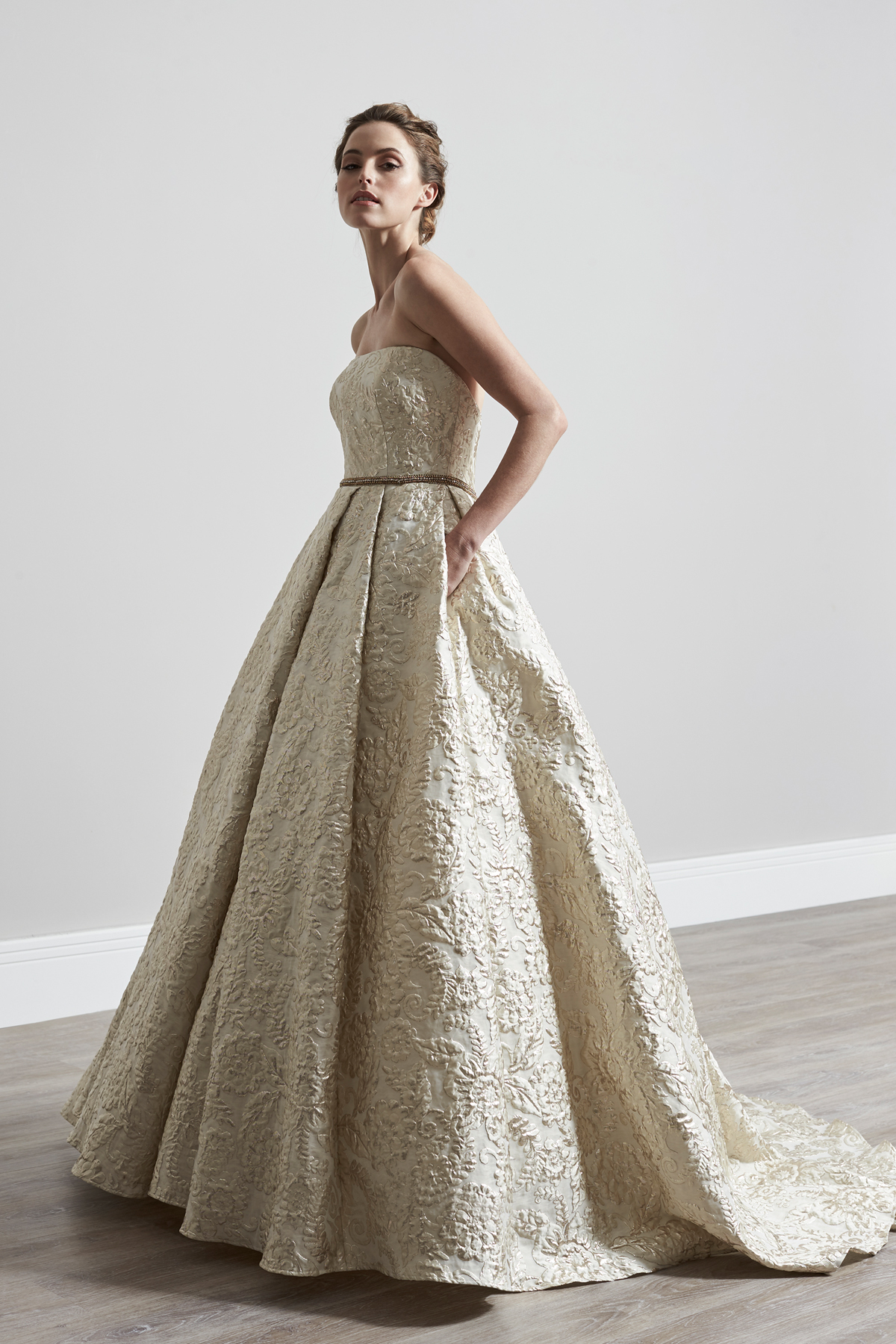 "Embellished and floral tulles and 3D waffle fabrics feature heavily in this new collection," says Sassi. "You'll see feathers and brocades combined with delicate sparkle sequins, pearls and lace, all of which create dresses that have 'soft impact' whilst retaining the essential femininity of the wedding gown."
I love the key design elements in this collection too – laser cut applique, understated embellishments, unique back details and plunging necklines have all caught my eye. They're used absolutely perfectly, creating interest without overwhelming the gowns in any way.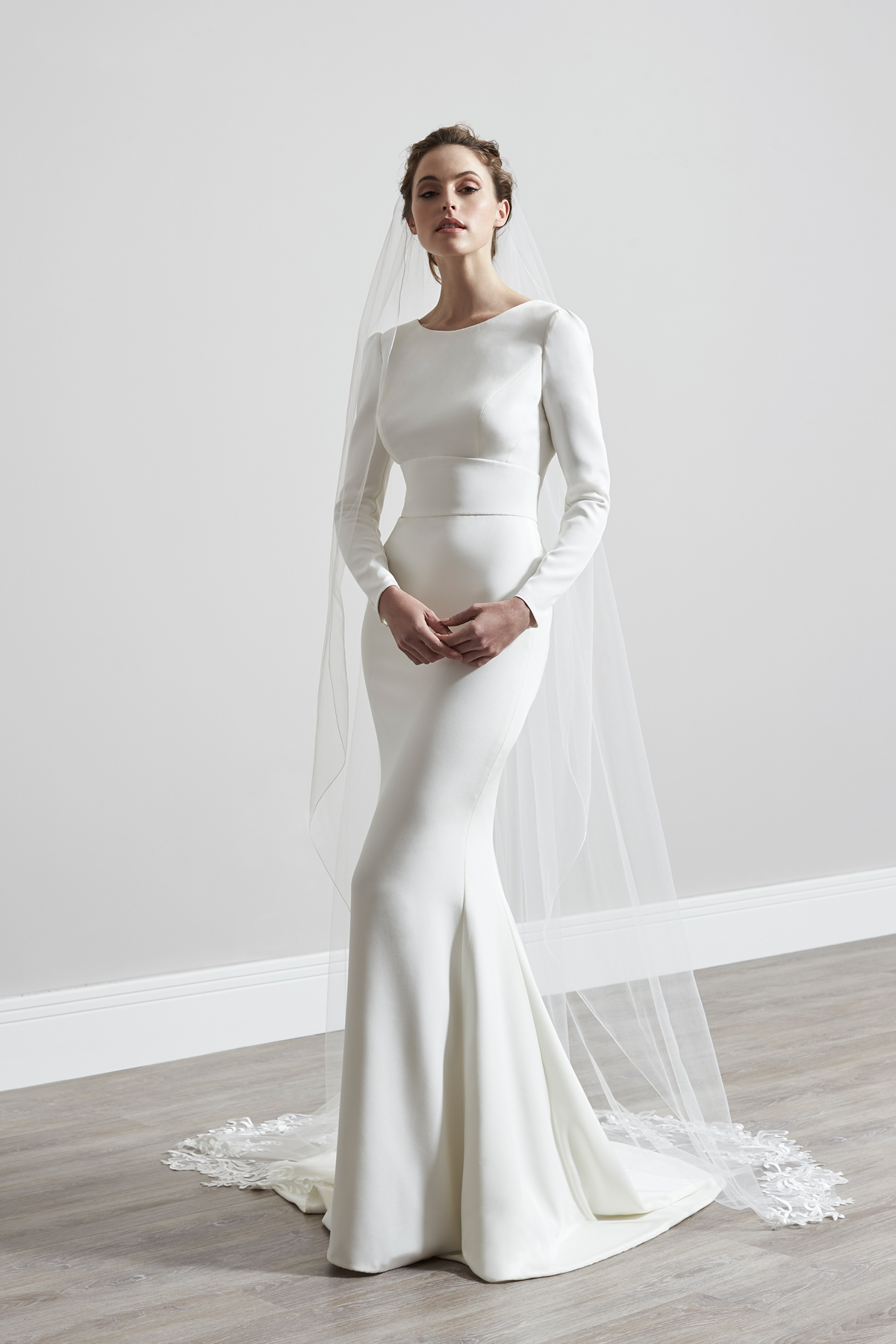 I'm also smiling blissfully at the silhouettes that feature in the Enchanted collection. There's everything from dramatic soft tulle ball gowns through playful tiered skirts and on to figure hugging fishtails. They're all certainly romantic but the variation gives you the chance to choose your own version of romance for your big day and that's definitely be to applauded.
"Designing a new collection requires patience – you have to wait for the stars to align for that moment when, all of a sudden, your vision and the direction of the collection comes to you and opens up that creativity inside you. The beginning part of the process is usually adrenaline fuelled as I find the feel and vibe of the collection. After this, my team and I start looking at fabrics and, when I find that one amazing fabric, that's when all the pieces come together and the collection is born."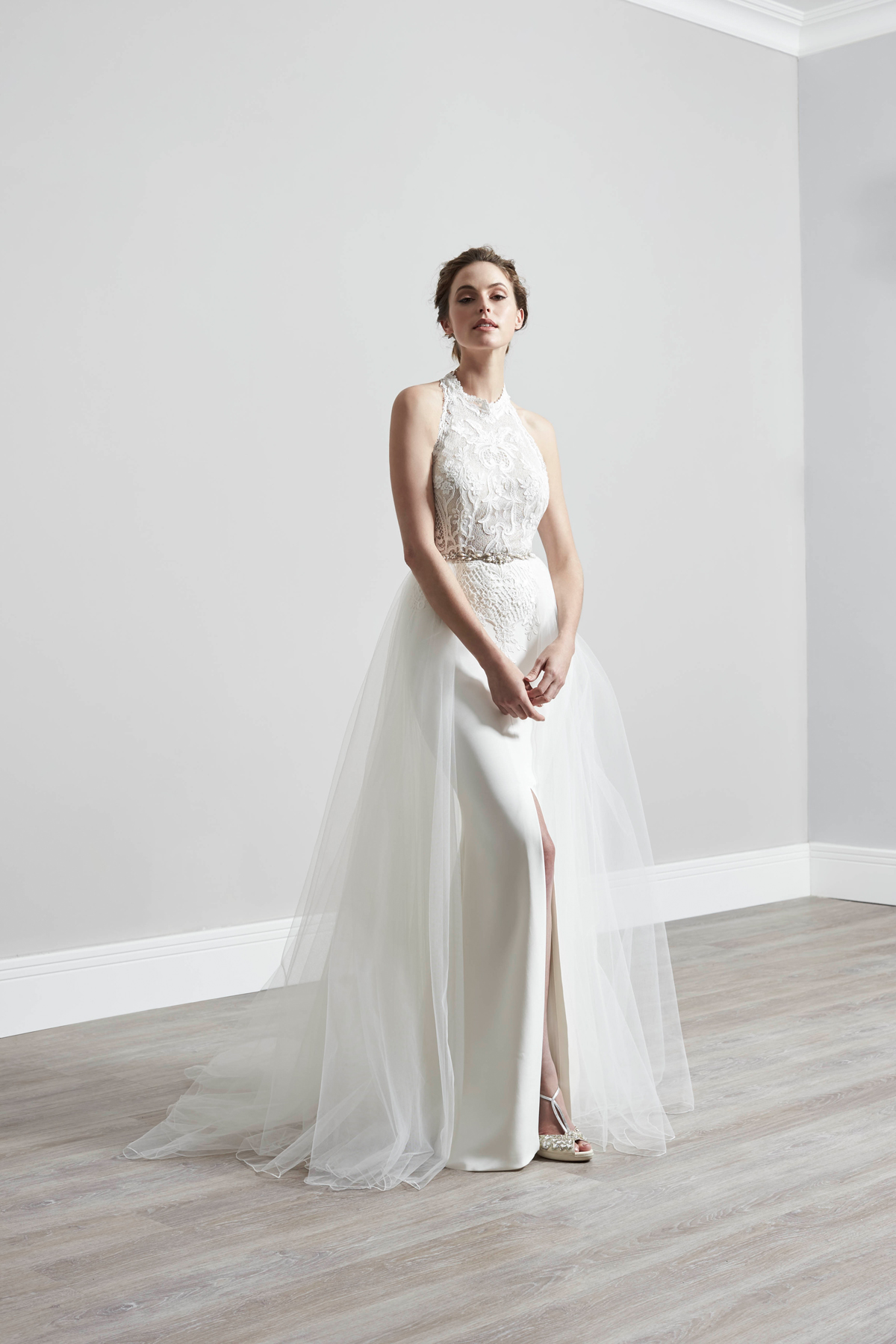 "I design bridal gowns with the hope that brides will love them and I don't design with a specific bride in mind. I think that the gowns are brought to life by the bride wearing them. It's all about the person who wears the dress."
Sassi refuses to choose a favourite in the collection because "that would be like asking me to choose my favourite child" but there are some that I must give special mention to. I particularly love the gowns that look very decorous from the front but have a low or cut-away back such as Alana and Claudia. The statement skirt of Maria is a real show-stopper and the feathery skirt of Odette is truly unmissable.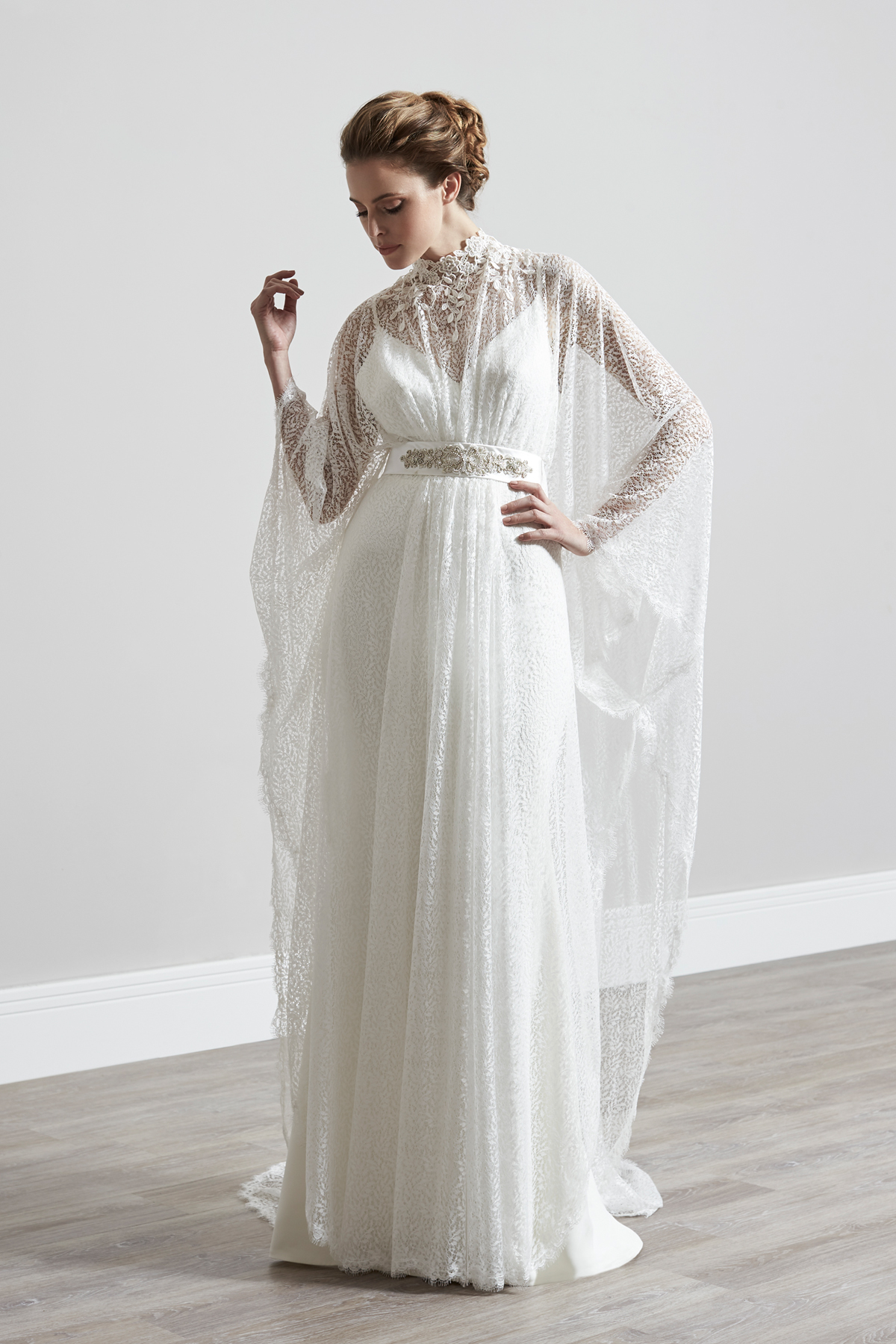 The elegant simplicity of Vivian instantly appeals and I adore the figure-hugging, long-sleeved beauty of Jodene. Finally, take a look at those tiered skirts – Yasmin and Yvette are stunning designs and the subtle stripes on the skirt of Lydia are just delightful.
The Enchanted collection is now at Sassi's London flagship and at the Taunton boutique. I urge you to make an appointment soon to see this superb collection for yourself. And, if you think you might struggle to choose your gown, I'll leave you with these wise words from Sassi herself: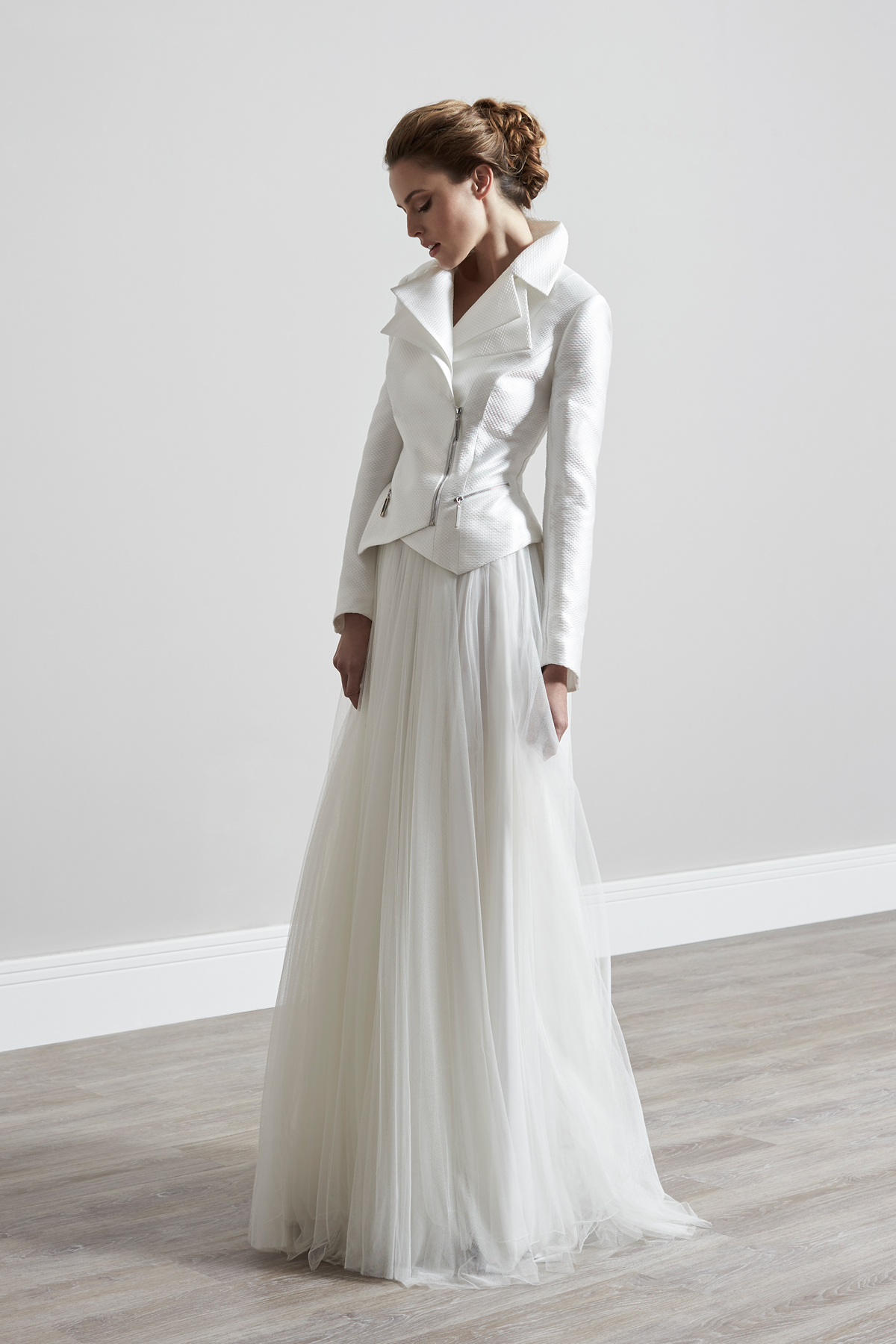 "It's so easy to be overwhelmed by all the images you'll find online so stay true to yourself and your own style – be the best version of yourself but still be you. Remember, the most important thing about any dress is how the person feels wearing it. Trust your instinct… and of course your chosen designer!"
To find out more about the Enchanted collection from Sassi Holford or to book your appointment, do visit the website for all the details.
Also, our founder Annabel will be in Barcelona for bridal fashion week next month, where Sassi will be launching her 2020 collection. You'll be the first to hear about it right here on Love My Dress.
Love,
Tamryn x